Post-COVID Recovery Plan, Equity Raising for Qantas
Posted:
June 25, 2020 - 1:30 pm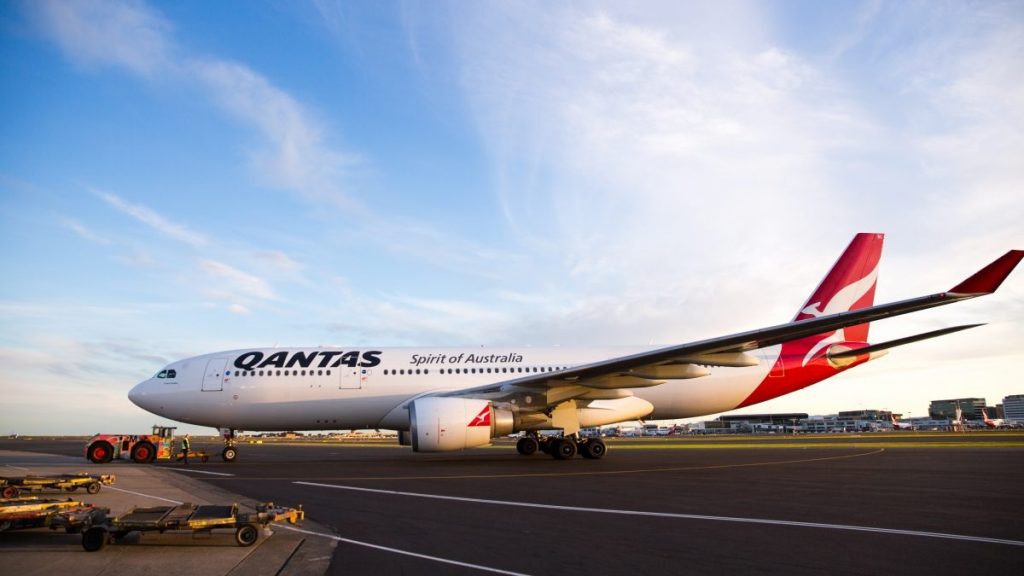 What we'll be covering
Australia's largest airline has announced a post-COVID recovery plan which will see a number of job losses as well as a fresh injection of capital that will aim to emerge Qantas as a stronger airline on the other side of the pandemic.
The COVID Recovery Plan
The COVID recovery plan aims to focus on three areas:
Rightsize the Group's workforce, fleet and other costs according to demand projections, with the ability to scale up as flying returns.
Restructure to deliver ongoing cost savings and efficiencies across the Group's operations in a changed market.
Recapitalise through an equity raising to strengthen the Group's financial resilience for recovery and the opportunities it presents.
The plan encompasses a three-year strategy looking to reduce costs by $15 billion, with the most visible key actions being:
Reducing staff numbers by 6,000 from all business areas, corresponding to about one-third of the Qantas Group workforce
The continued stand-down of 15,000 staff, with those working within Qantas International most affected
Grounding of up to 100 aircraft for 12 months or longer, mostly comprising aircraft flying internationally
All six remaining Qantas 747 aircraft to be retired immediately, six months ahead of schedule
A321neo and 787-9 fleet deliveries have been deferred to meet the Qantas Group requirements.
Qantas Group CEO Alan Joyce has said:
The Qantas Group entered this crisis in a better position than most airlines and we have some of the best prospects for recovery, especially in the domestic market, but it will take years before international flying returns to what it was.
We have to position ourselves for several years where revenue will be much lower. And that means becoming a smaller airline in the short term.
Most airlines will have to restructure in order to survive, which also means they'll come through this leaner and more competitive. For all these reasons, we have to take action now.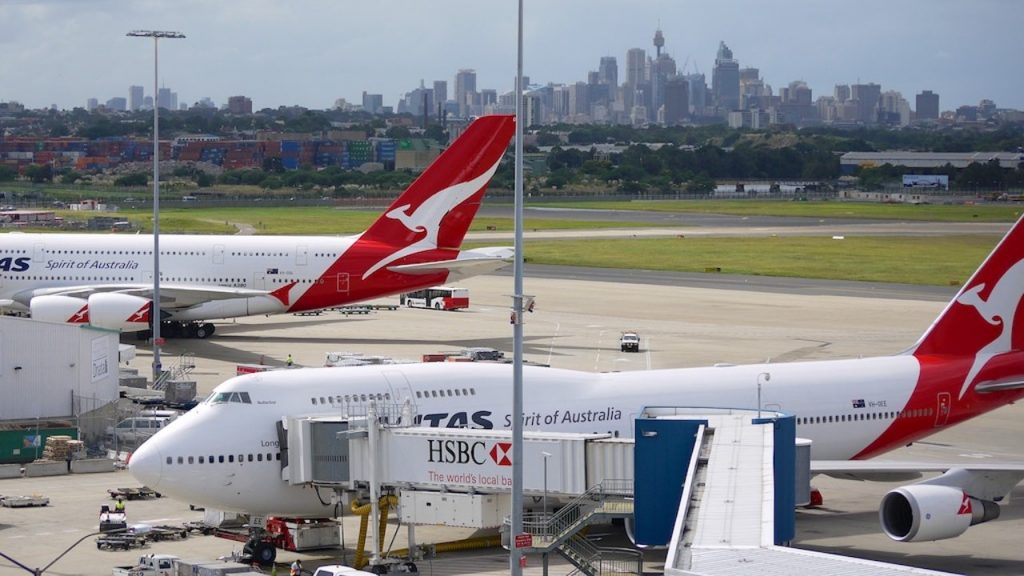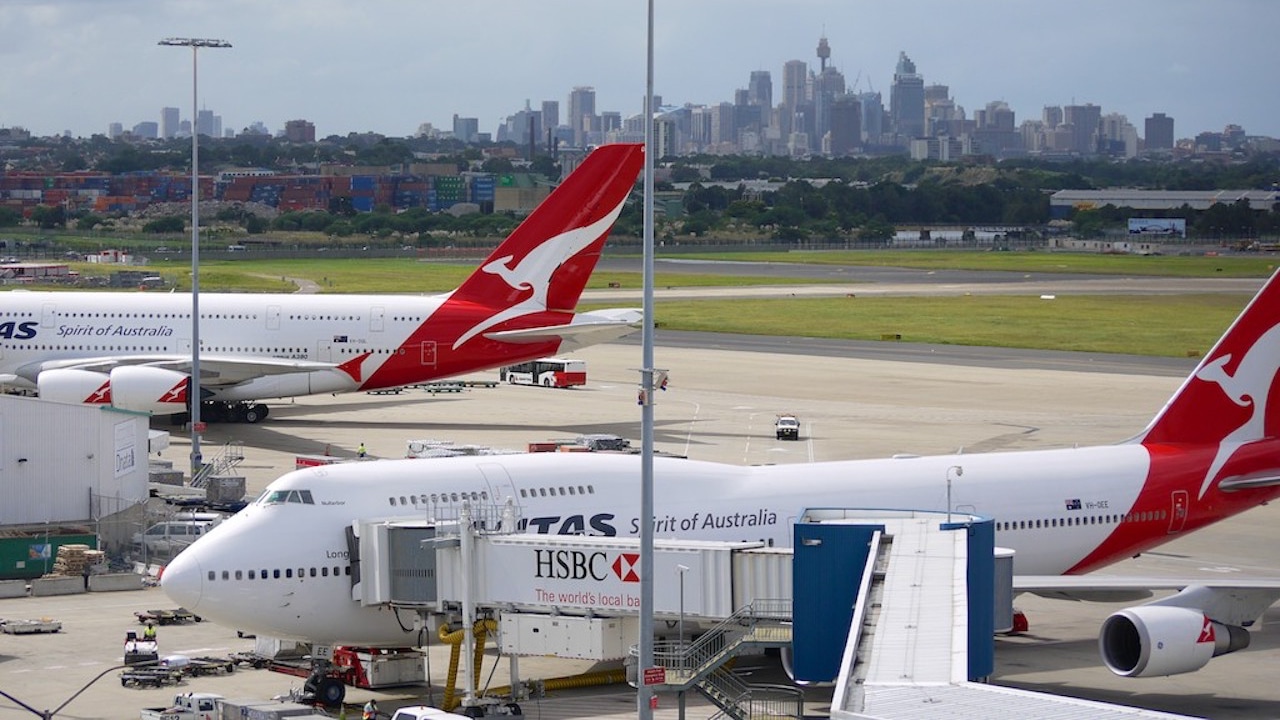 Qantas has flagged that subsequent phases of the plan will involve ramping up of flying and pursuing new opportunities, such as Project Sunrise that involves non-stop flights between Sydney and London and New York, as well non-stop flying between other international destinations.
Alan Joyce further noted:
Despite the hard choices we're making today, we're fundamentally optimistic about the future. Almost two-thirds of our pre-crisis earnings came from the domestic market, which is likely to recover fastest – particularly as state borders prepare to open. We have the leading full service and low fares airlines in Australia, where distance makes air travel essential, and diversified earnings through Qantas Loyalty.

We still have big ambitions for long haul international flights, which will have even more potential on the other side of this.
Ad – Scroll down to continue reading.Minimum spend, terms & conditions apply.
A fresh injection of capital
Qantas Group also announced an equity raising of up to $1.9 billion to accelerate recovery and position for new opportunities. Details of the raising include:
Approximately $1.4 billion fully underwritten institutional Placement and up to $500 million non-underwritten Share Purchase Plan.
Issue price for new shares under the Placement of $3.65.
Pro forma liquidity of $4.6 billion following completion of the underwritten Placement and before the SPP proceeds, with $3.6 billion of cash and $1.0 billion of undrawn facilities.
What does this mean for Qantas members?
In terms of what this announcement means for Qantas members, well not much. I think most people were already aware that international flying is a way off, and the grounding of 100 aircraft for around 12 months was expected. And unfortunately, so was the consequential reduction in staff numbers as a result.
The announcement reconfirms the ramping up of domestic flying as state border restrictions are lifted, which will be good news for Qantas members looking to travel later in the year, including those looking to redeem Qantas Points for Classic Reward Flights, which currently have excellent availability. This will also help to blunt this catastrophic fall in revenue for Qantas and bring back some of the stood down employees sooner.
But overall, this is a very sad day for Qantas and it's employees and we all hope that the airline industry can recover quickly.
You can read more about the changes here.
Post-COVID Recovery Plan, Equity Raising for Qantas
was last modified:
August 25th, 2023
by