Qantas ramps up New Zealand flights for ski season
The Red Roo returns to NZ in earnest, with three destinations back on the map.
Posted:
May 23, 2022 - 10:30 am
What we'll be covering
Qantas' long-awaited push into New Zealand is here at last. Soaring from today, Qantas will restart flights to Queenstown, Wellington and Christchurch.
And for the rest of May 2022, all seats in Economy and Business Class can still be booked as a Classic Flight Reward with Qantas Points, as part of the Points Plane series.
The Red Roo is wasting no time making the most of travel in a post-pandemic world. Qantas has previously announced new routes including Sydney-Perth-Rome flights from June 2022, and Melbourne-Dallas Fort Worth from December.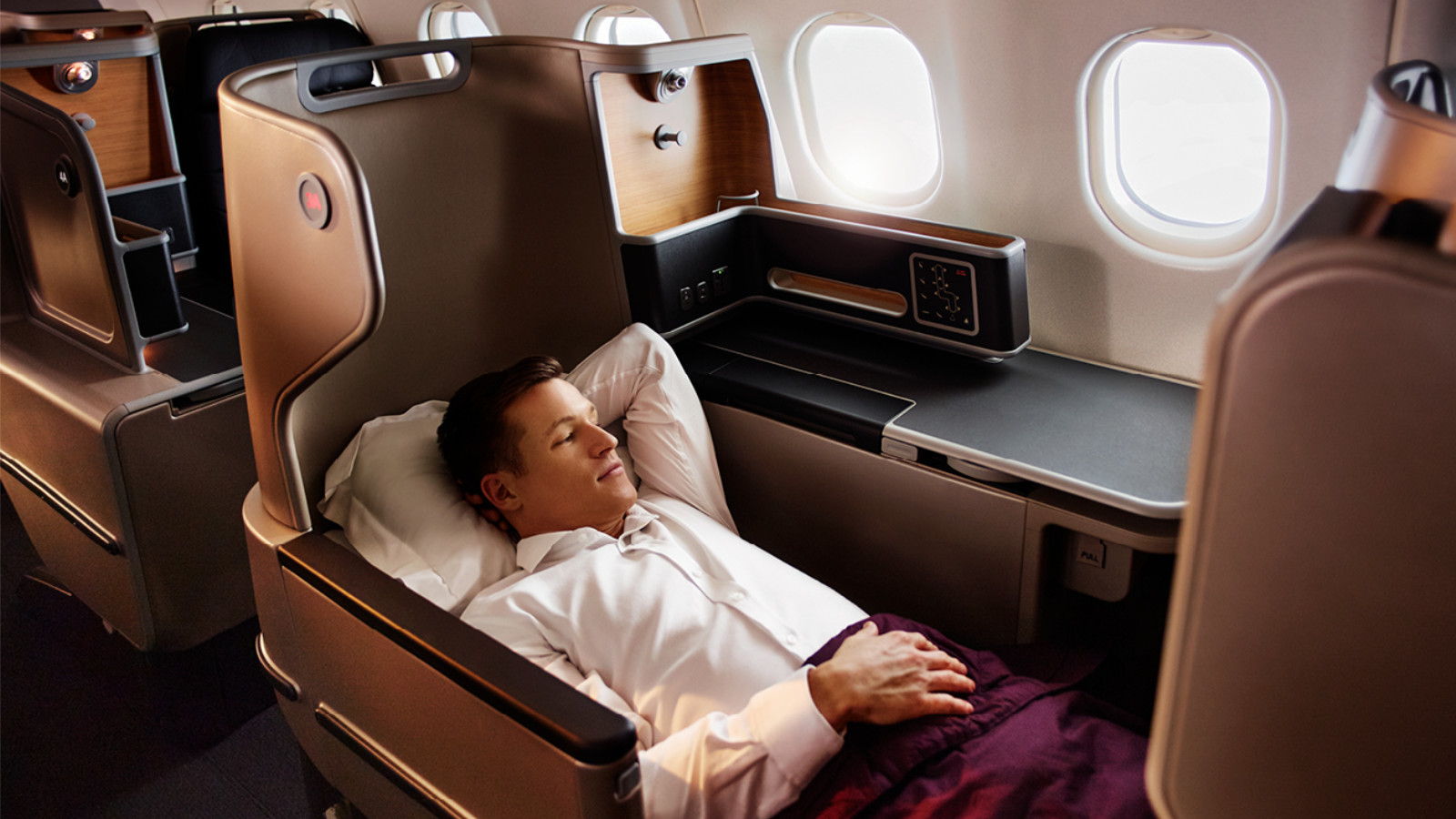 Ad – Scroll down to continue reading.Minimum spend, terms & conditions apply.
Huge demand for Trans-Tasman flights
All of Qantas' New Zealand flights on launch day are completely full, reflecting strong demand for travel across the ditch for the winter holidays.
The ramp up of flights between Australia and New Zealand just in time for ski season is a shot in the arm for tourism off the back of a tough few years for local operators and Queenstown is making a particularly strong comeback.

Bookings across all of our 11 trans-Tasman routes are showing positive signs in both directions as Australians and New Zealanders embrace the opportunity to reconnect with the people and places they love across the ditch.

– Qantas spokesperson, 23 May 2022
Here are the routes which are restarting:
Sydney to Queenstown, Wellington
Melbourne to Christchurch, Wellington
Brisbane to Christchurch (from 24 May)
Melbourne and Brisbane to Queenstown (from 18 June)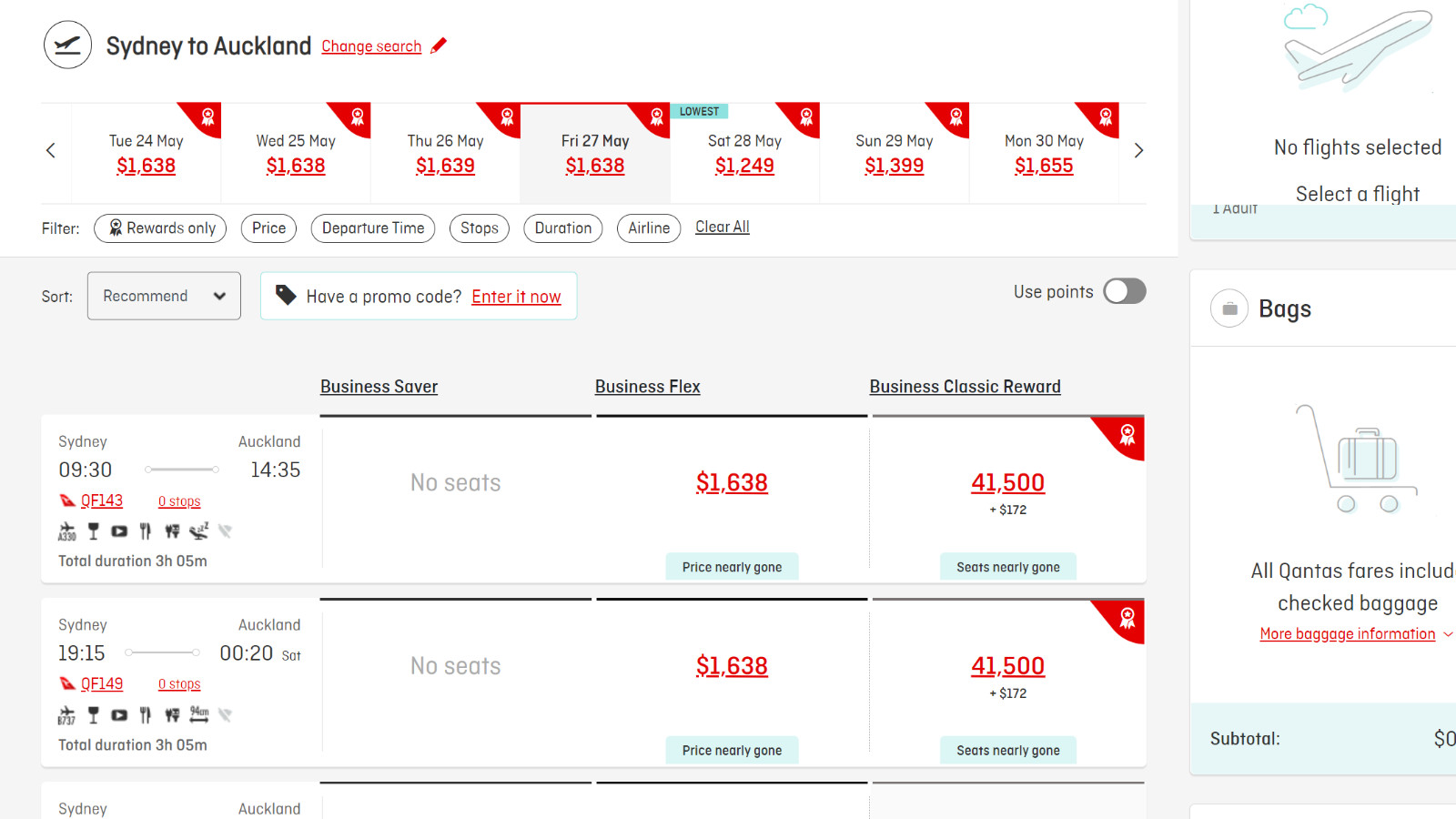 Use your Qantas Points for a flexible ticket
We still recommend you book Qantas reward seats using Qantas Points, if possible. International Qantas Classic Flight Rewards are fully flexible, with the change and cancellation fees currently waived until 31 December 2022, for bookings made by the end of June 2022. You can get a full refund before the flight for any reason, COVID-related or not.
Be sure that you're actually booking a 'Classic Reward' (as per the screenshot above). If you're buying a 'Points + Pay' ticket, that's actually just a cash ticket offset by points. It has more restrictive fare rules.
Learn more about finding international reward availability with Qantas →
Book with cash to 'Fly Flexible' with date changes
If you do go ahead and book with cash, Qantas will cover you with its 'Fly Flexible' policy. This applies for international bookings made by 30 June 2022, for travel through to 31 December 2022.
Can't make the flight? Under the current policy, you can make unlimited date changes, or put the flight into credit. But refunds aren't part of the deal – unless Qantas cancels the flight or you buy a fully-flexible ticket.
It seems 2022 is the year of international travel. Australia has scrapped pre-flight COVID testing before returning home, and many other destinations are loosening restrictions. It's a great time to fly.
Additional reporting by Chris Chamberlin.
Qantas ramps up New Zealand flights for ski season
was last modified:
August 25th, 2023
by