You can now use Qantas Points for premium rail travel across Australia
Starting from 100,000 Qantas Points per person in an all-inclusive Gold cabin
Posted:
December 9, 2020 - 4:07 pm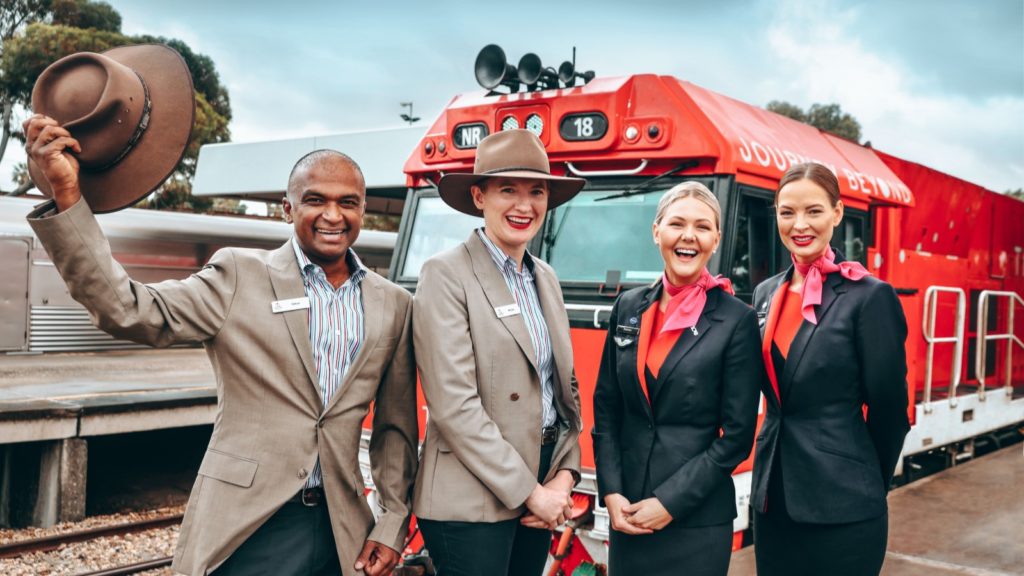 What we'll be covering
Move aside flights; your Qantas Points can now unlock 'Classic Rail Rewards' on premium train travel around Australia, including quintessential locomotives The Ghan, the Indian Pacific and the Great Southern.
Qantas Frequent Flyer is teaming up with Journey Beyond, a premium Australian experiential tourism operator, to offer the ability to earn and use Qantas Points on extended rail expeditions.
It's the first time that Classic Reward Seats are being offered outside of flights, and will undoubtedly be popular with travellers seeking to explore more of Australia's backyard.
Here's everything you need to know about the new partnership with Qantas and Journey Beyond Rail Expeditions.
Use Qantas Points for Classic Rail Rewards in Gold Service
Australia's premium rail journeys are typically once-in-a-lifetime experiences for many travellers, given the time and expense of the expedition. But now, that journey could be more within reach with Classic Rail Rewards starting from 100,000 Qantas Points per person.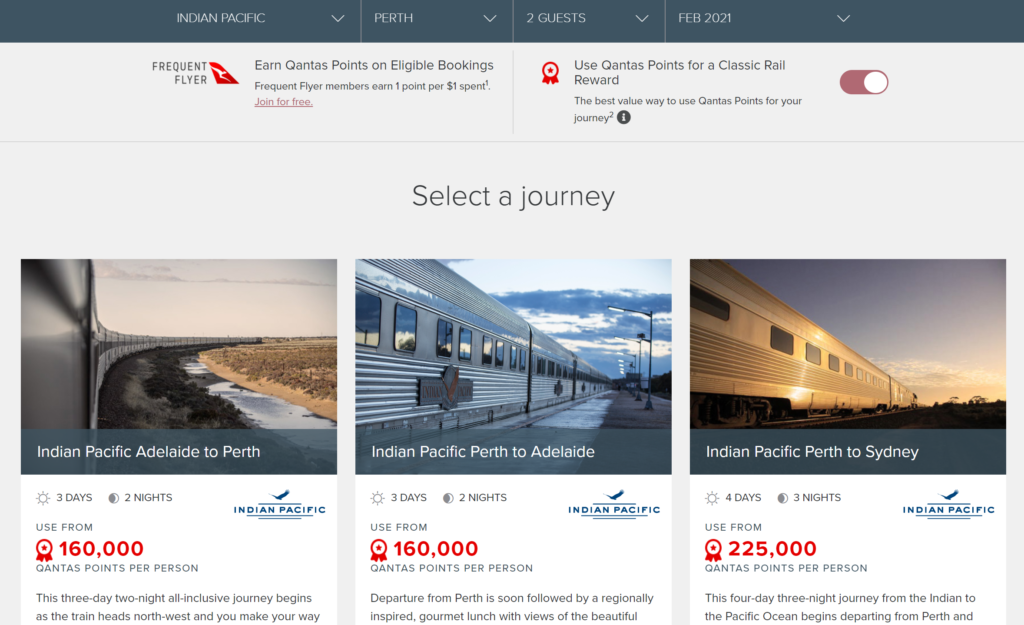 Starting from today, you can now swap Qantas Points for a Gold Service cabin on selected journeys, which includes a sleeper cabin, private or shared toilet facilities, plus all-inclusive dining and off-train excursions.
Ninety per cent of our members want to use their points for travel so the ability to explore the country by rail is an exciting alternative for frequent flyers and a real drawcard for our program.

Whether members are redeeming points on flights, hotel bookings, holiday packages or now rail travel, we're always evolving and innovating to meet the needs of our 13 million members and help bring them closer to their next dream trip.

– Olivia Wirth, Qantas Loyalty CEO
How many points do I need for Qantas Classic Rail Rewards?
Here are the Qantas Points required for Classic Rail Rewards on the different trains roaming Australia.
Qantas Points needed for The Ghan
Train
Destination
Duration
Gold Single Cabin
(1 person)
Gold Twin Cabin
(per person, twin share)
Gold Twin Cabin
(for single private use)
The Ghan
Adelaide to Darwin
Darwin to Adelaide
3 days, 2 nights
185,000 pts
200,000 pts
360,000 pts
Adelaide to Alice Springs
Alice Springs to Adelaide
2 days, 1 night
125,000 pts
135,000 pts
245,000 pts
Alice Springs to Darwin
Darwin to Alice Springs
2 days, 1 night
125,000 pts
135,000 pts
245,000 pts
Darwin to Adelaide
The Ghan Expedition
4 days, 3 nights
285,000 pts
300,000 pts
540,000 pts
Qantas Points needed for the Indian Pacific
Train
Destination
Duration
Gold Single Cabin
(1 person)
Gold Twin Cabin
(per person, twin share)
Gold Twin Cabin
(for single private use)
Indian Pacific
Perth to Sydney
Sydney to Perth
4 days, 3 nights
225,000 pts
250,000 pts
425,000 pts
Adelaide to Perth
Perth to Adelaide
3 days, 2 nights
160,000 pts
175,000 pts
310,000 pts
Adelaide to Sydney
Sydney to Adelaide
2 days, 1 night
100,000 pts
100,000 pts
180,000 pts
Qantas Points needed for the Great Southern
Train
Destination
Duration
Gold Single Cabin
(1 person)
Gold Twin Cabin
(per person, twin share)
Gold Twin Cabin
(for single private use)
Great Southern
Adelaide to Brisbane
3 days, 2 nights
180,000 pts
200,000 pts
350,000 pts
Brisbane to Adelaide
4 days, 3 nights
210,000 pts
230,000 pts
420,000 pts
At this stage, The Overland train is not included with Classic Rail Rewards.
For comparison, a one-way Perth to Sydney journey on the Indian Pacific costs $2,899 per person in February 2021, for a Gold Twin cabin. The same journey on a Classic Rail Reward is 250,000 Qantas Points per person.
That gives you a value of 1.16 cents per point, which is not the greatest compared to Business/First Class flight reward seats and upgrades, but it's not terrible either.
How do I book Qantas Classic Rail Rewards?
It's easy to book Classic Rail Rewards with Journey Beyond using Qantas Points as the main form of payment.
Head to the Journey Beyond Rail booking page
Enter your journey details, including the desired train, number of guests, departure city and travel month
At the top-right corner of the page, toggle the button for Classic Rail Rewards. Your options will show up
Choose your desired rail journey, taking into account the number of Qantas Points needed
Choose between Gold Twin or Gold Single cabins as needed (Platinum cabins are not available with Classic Rail Rewards)
Select the number of guests in the cabin
Proceed to the checkout, including filling in personal information of all travellers, dietary requirements, your Qantas Frequent Flyer details, and any special requests
Review the Terms and Conditions. Once accepted, scroll down and press the red button that says 'Use Qantas Points'
You will be redirected to the Qantas website to make the final payment using your points balance

Ad – Scroll down to continue reading.Minimum spend, terms & conditions apply.
What is included in Journey Beyond Rail Expedition Gold Service?
Gold Service is the all-inclusive travel class onboard The Ghan, the Indian Pacific and the Great Southern. You'll get:
A cabin that converts into a sleeping berth at night
High-quality linen, pillows, doonas and toiletries
Access to Outback Explorer Lounge for beverages and socialising
All-inclusive food and wine in the Queen Adelaide Restaurant
All-inclusive off-train excursions and Outback Experiences
2x 30kg checked luggage allowance per guest
(Gold Twin) private compact ensuite with shower and toilet
(Gold Single) shared shower/toilet facilities at the end of the carriage
Read more about the Gold Service experience on the Journey Beyond website, including the difference between Single and Twin cabins.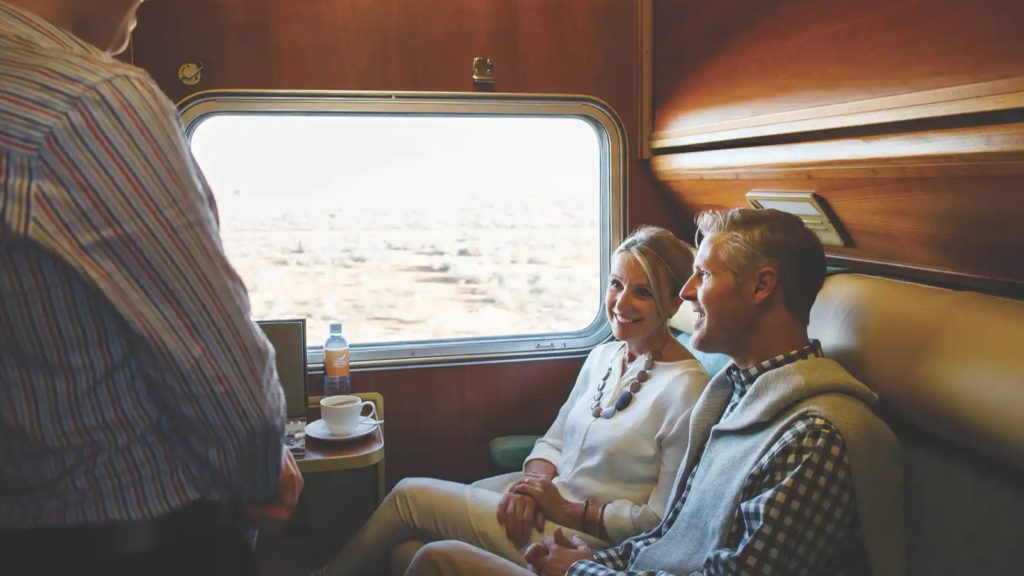 What are the cancellation fees for Qantas Classic Rail Rewards?
For departure dates before 31 March 2021, a more flexible cancellation policy applies:
Free changes to travel dates up to 7 days before departure. Call the Journey Beyond Travel Centre on 1800 019 642.
Qantas Points used are fully refundable if the booking is cancelled more than 7 days prior to departure. Points may take up to 30 days to credit back.
No changes can be made to travel dates within 7 days of departure. You will not receive any refund for cancellations within 7 days of travel. However, this may be waived if you can't travel as a direct result of government-imposed border closures.
For all other departures from 1 April 2021 onwards, the following change and cancellation policy applies:
Qantas Points are refundable if you cancel within 14 days of booking and your travel is more than 45 days away. A 25,000 Qantas Points or A$200 cancellation fee will apply.
No refunds are allowed if you book or cancel within 45 days of departure.
Changes to travel dates are permitted if you call 1800 019 642 up to 13 days before departure. A fee of A$35 per booking is applicable.
Can I earn Qantas Points on premium rail travel?
As part of the new partnership, Qantas Frequent Flyers can earn 1 Qantas Point per A$1 spent on eligible rail journeys and holiday packages booked online, via phone (1800 091 642) or via their travel agent.
However, this doesn't apply to Classic Rail Reward bookings. Ensure you enter your Qantas Frequent Flyer number into your train booking before you travel.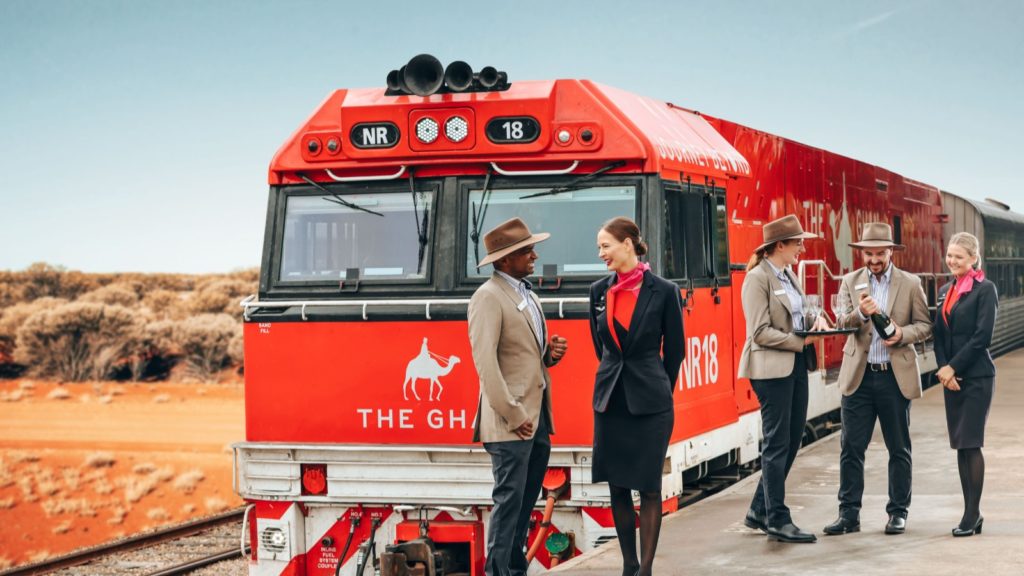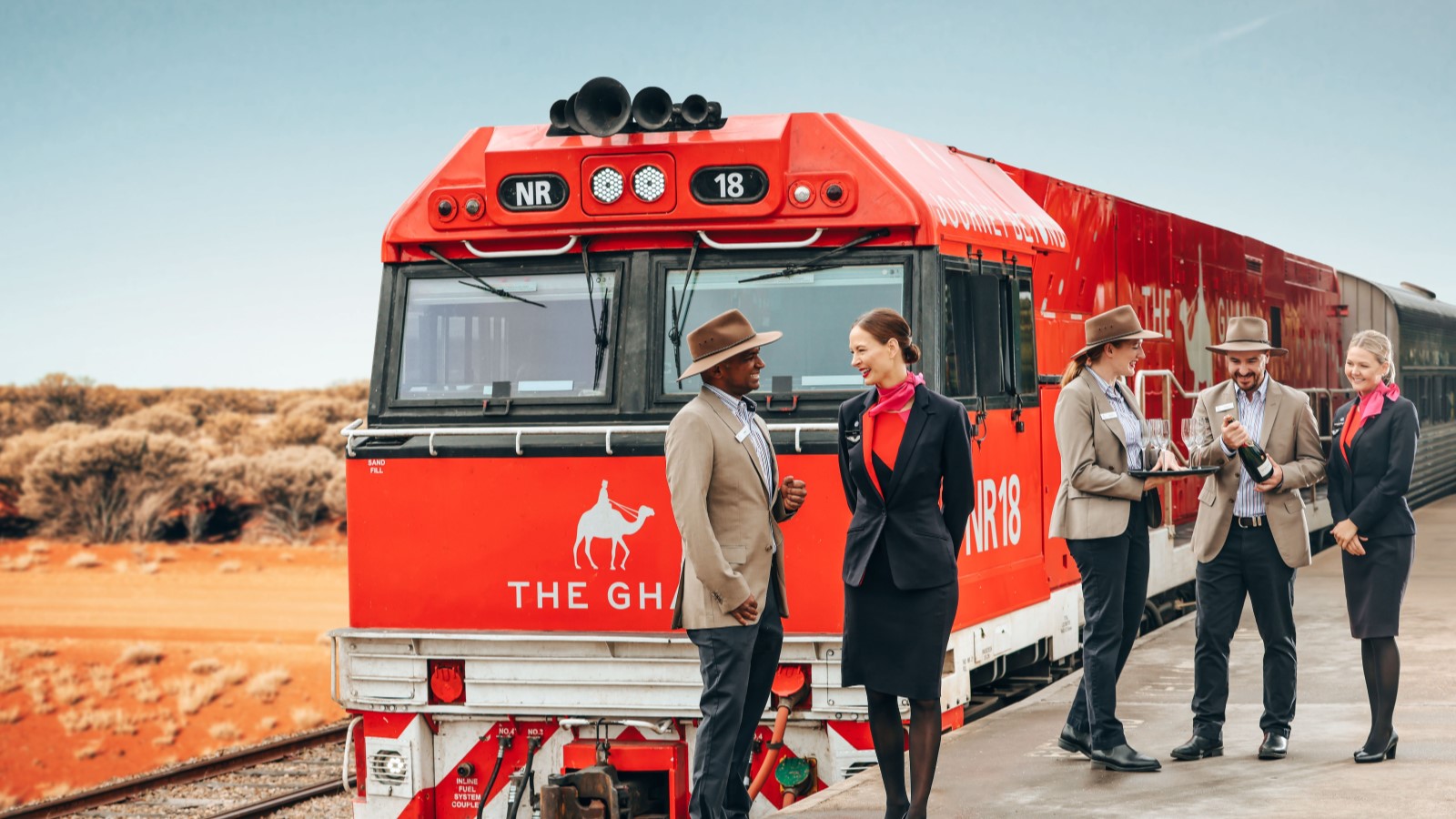 We're thrilled to partner with Qantas Frequent Flyer and provide people who love to travel with greater value when they choose a premium rail holiday experience.

As the first travel partner to offer Classic Reward Seats outside of flights, with the launch of our 'Classic Rail' Rewards, we look forward to growing our partnership with Qantas and sharing the joy of travel with our guests.

– Chris Tallent, Journey Beyond CEO
Summing up
Qantas Frequent Flyer's tie-up with Journey Beyond Rail Expedition unlocks a brilliant new points-redemption strategy for savvy readers. Premium train travel is another big wishlist item, and now it's more accessible by those who've been steadily accumulating Qantas Points.
At the time of writing, Classic Rail Reward availability on most journeys in 2021 was plentiful, but time will tell whether it gets snapped up quickly or not. Do consider a departure before 31 March 2021 if you want to take advantage of the more-generous cancellation policy.
Featured images courtesy of Qantas and Journey Beyond. Additional content by Daniel Scibberas.
You can now use Qantas Points for premium rail travel across Australia
was last modified:
August 25th, 2023
by