What's the future of the Airbus A380?
Posted:
November 10, 2020 - 2:30 pm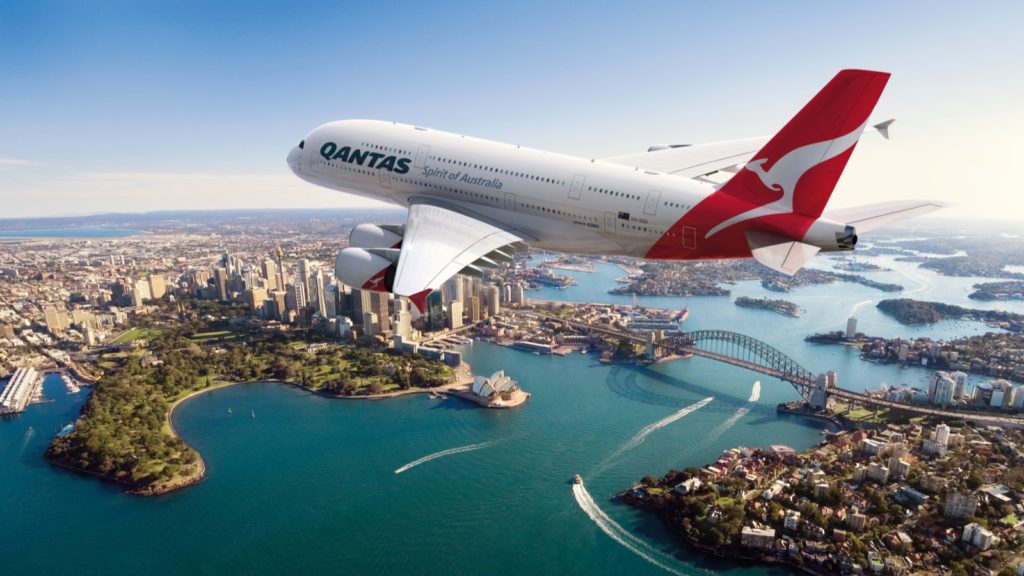 What we'll be covering
There's no denying it anymore: the glory days of Airbus' double-decker A380 passenger aircraft are sadly over. While the behemoth will likely continue to soar in the coming years, it will be in ever-dwindling numbers as airlines move on to more efficient jets.
The A380's two full-length cabins opened up a multitude of possibilities and helped pave the way for some of the best on-board experiences in commercial aviation — Emirates' onboard bar, Singapore Airlines' new Suites, and inflight showers on both Emirates and Etihad come to mind.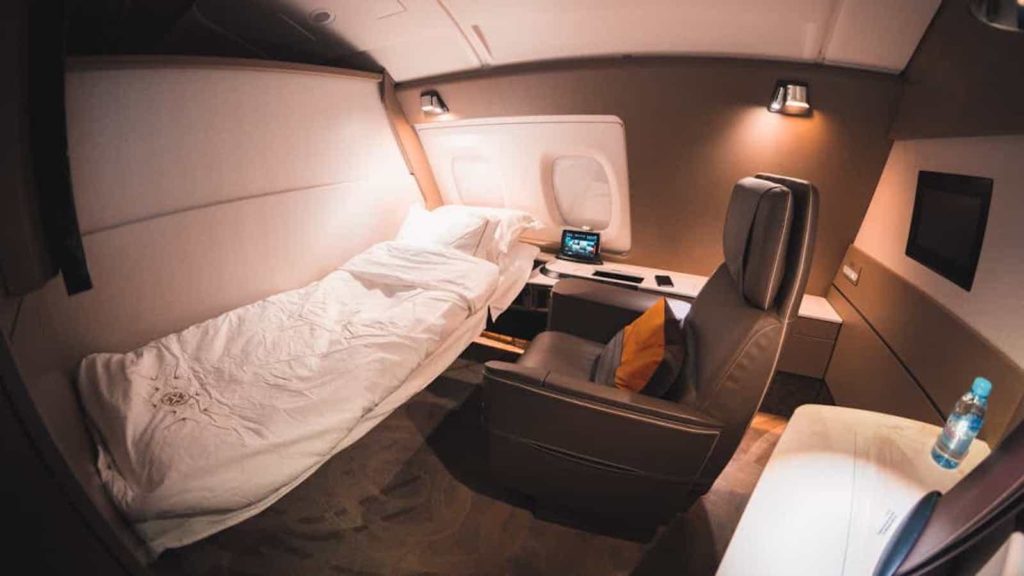 Despite these innovations for the passenger onboard experience, orders were drying up even well before the COVID-19 outbreak. In fact, Airbus made the call in early 2019 to end production of its iconic jet sometime in 2021, after Emirates reduced a 53-strong A380 order down to 14.
The global pandemic is the final nail in the coffin for the Airbus A380. Most jets are currently grounded at the time of writing and airlines are hesitant to put a firm date to their reintroduction.
Airlines are already retiring the Airbus A380
In 2017, Singapore Airlines became the first carrier to retire an Airbus A380. It came just ten years after the airline operated the inaugural Airbus A380 flight from Singapore to Sydney on 25 October 2007.
Then just recently in its November 2020 half-year results update, the airline revealed it would be trimming seven more Airbus A380s from its roster (along with a number of Boeing 777-200s and 777-300s).
2020 has seen even more jets being steadily retired. Air France confirmed it will completely phase out its 9-strong A380 fleet and Lufthansa is tipped to do the same with its fleet of 8 jets, according to a confidential source at Bloomberg.
In October 2020, Emirates retired its first Airbus A380 after 12 years in the sky. This means that out of the 14 commercial A380 carriers, four have now retired a part (or all) of its superjumbo fleet as of November 2020.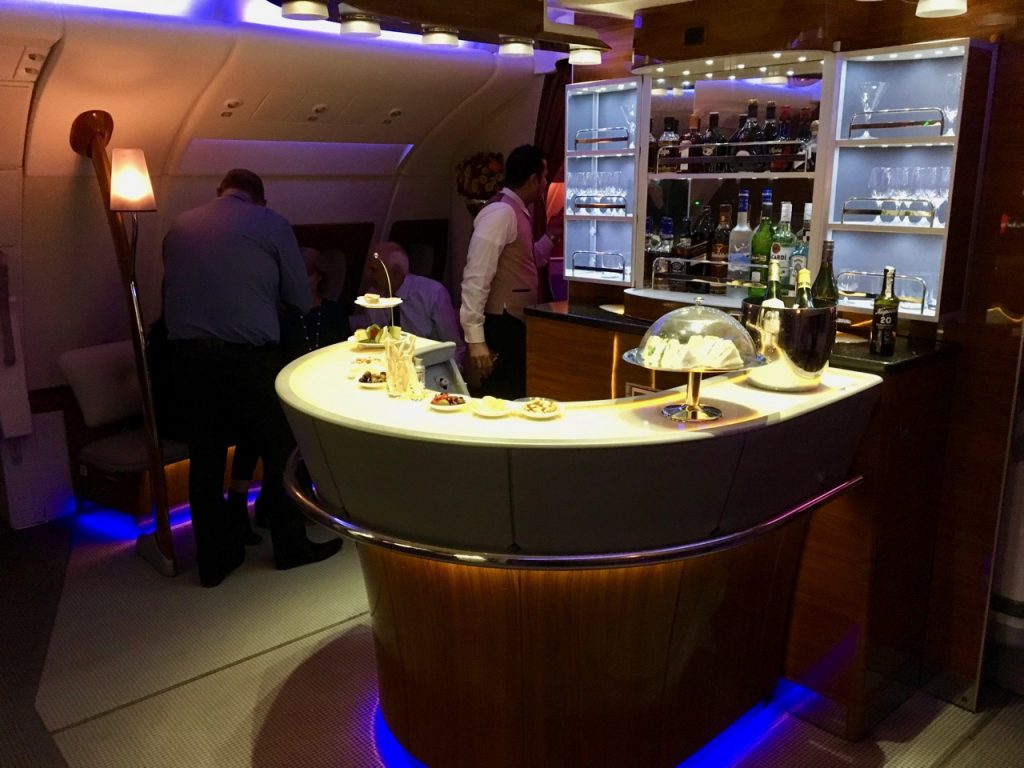 As for Qantas, when Point Hacks approached the Red Roo for comment, a spokesperson offered the following insight.
We are expecting that international operations could be smaller for an extended period of time, and we do not believe that the A380s will return for at least 3 years. That said, we have every intention to bring the A380s back into operation and expect that we will be the only Australian airline operating a long-haul international network.

– Qantas spokesperson to Point Hacks, 28 Oct 2020
Post-retirement, there's not much of a future for used Airbus A380s. Most are scrapped for parts, while one ex-Singapore Airlines bird briefly lived on for a three-year stint with the charter carrier, Hi Fly.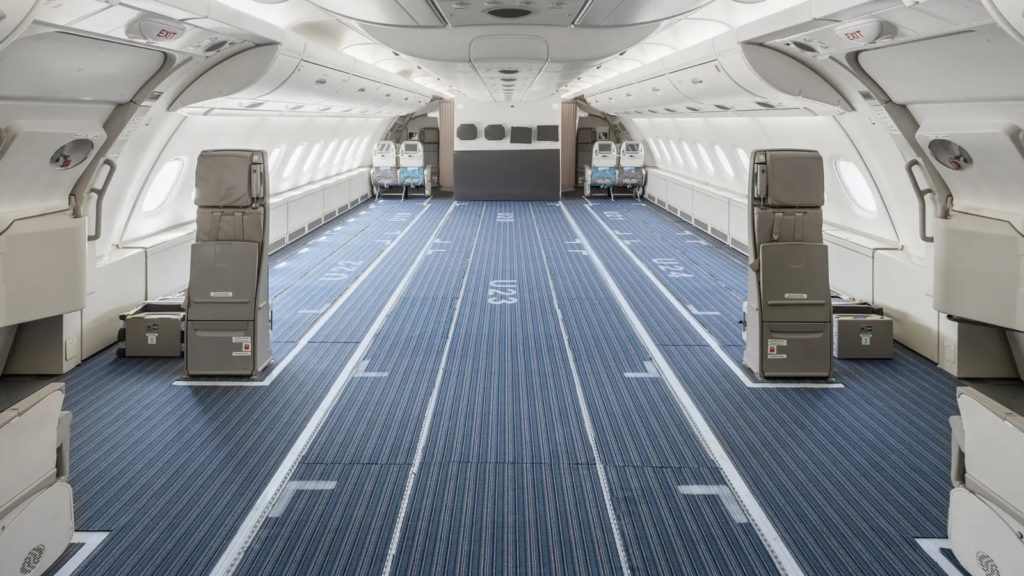 Even that wasn't enough to save the jet though, with Hi Fly set to abandon its A380 lease at the end of 2020 when it expires.
Emirates, ANA continues deliveries of the Airbus A380
If there's one airline that is instantly synonymous with the Airbus A380, its the Gulf carrier Emirates. The retirement of its first A380 is not due to COVID-19 and was planned well before the pandemic.
You'll start seeing A380s coming out of our fleet for various reasons, and we've always said this. These are being dealt with on a tail-by-tail, month-by-month basis under a retirement [schedule] that is well planned already.

– Tim Clark, President of Emirates, to Flight Global on 4 Sept 2019
Taking into account the one retirement, Emirates still has 114 superjumbos with another final 8 on order. The A380 makes up about 45% of its total fleet and it has an entire concourse at Terminal 3 dedicated to Emirates' (and previously, Qantas') double-decker jets in Dubai.
On the other end of the spectrum, Japanese airline All Nippon Airways might also be one of the last hold-outs as a new Airbus A380 operator.
ANA currently owns two factory-fresh A380s, the first of which only entered its fleet in March 2019. The airline is deferring the third and final jet for at least a year, as reported by Simple Flying.
Ad – Scroll down to continue reading.Minimum spend, terms & conditions apply.
So what's next for airlines?
With the Airbus A380 falling out of grace with cost-conscious airlines, what's next in the fleet planning list? The answer might boil down to two main next-gen aircraft families — the Boeing 787 Dreamliner and the Airbus A350 series.
Battle of the composites: 787 and the A350
Both are lean and extremely fuel-efficient jets that usually seat around 280-400 passengers in two- and three-class configurations, depending on the aircraft type. The A350 is arguably a touch more comfortable for passengers with a slightly wider fuselage.
Both jets have long-range capabilities of more than 8,000 miles (that's 12,875 km for those at home) which can comfortably fly routes such as Sydney-Los Angeles. Qantas' Boeing 787-9s can even take on the Perth-London direct route.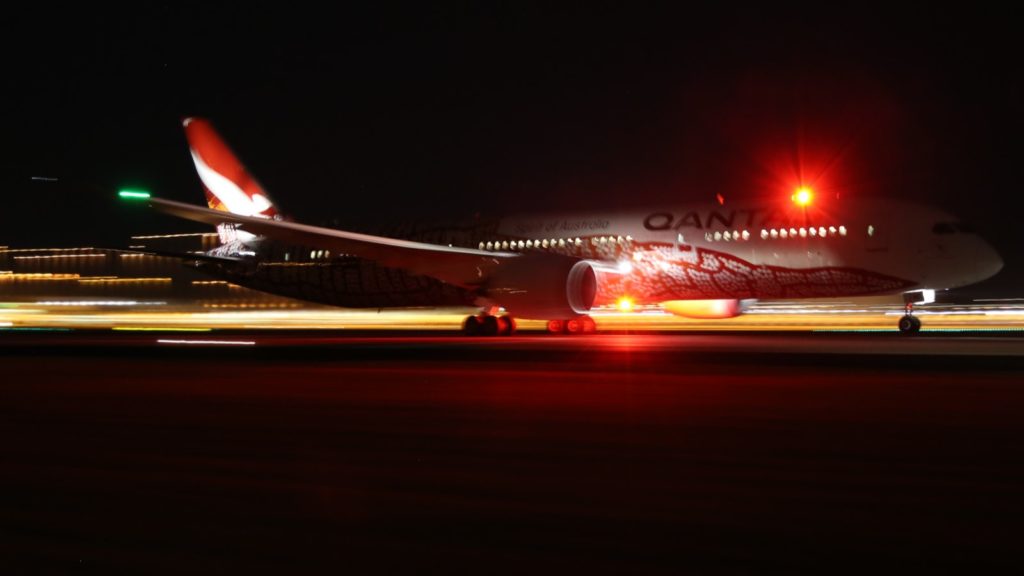 Go all out with the Boeing 777X
Outside of the Boeing 787/Airbus A350 bubble, the Boeing 777X is also shaping up to be a formidable contender despite still sporting an aluminium fuselage. It'll be one of the closest replacements for the Airbus A380, typically offering room for up to 426 passengers on the 777-9.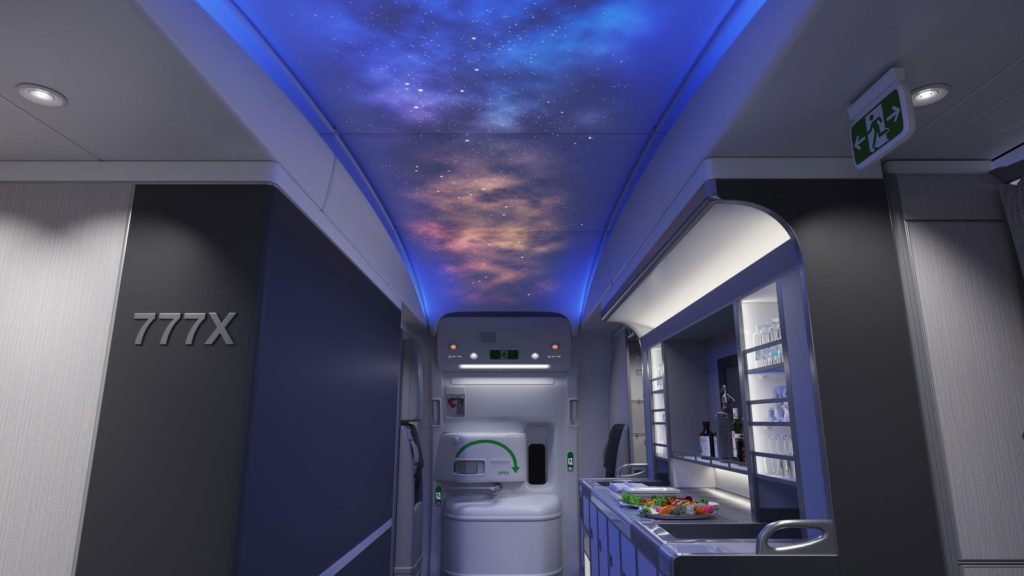 Many airlines are banking on the Boeing 777X as their next flagship jet, including Qatar Airways, Emirates and Cathay Pacific. It's also one of the best upcoming candidates for a small First Class cabin at the front, given its stretched length.
Side effect: First Class on the cutting room floor?
On that note, First Class cabins on single-deck jets are becomingly increasingly rare. Modern First Class suites take up significant amounts of space, which makes the proposition unattractive to the airline bean counters. It's an area where the Airbus A380 clearly had an advantage.
Having said that, Qantas is still set on offering a 'leading first class' product on its upcoming Project Sunrise jets, which will stride the globe to take on non-stop routes from Australia's eastern states to London and New York.
Looking further ahead we think there will be even greater interest in long-haul flights that avoid stopovers. When international services resume, Qantas will continue to pursue Project Sunrise, in fact we're very close to finalising the aircraft and that will involve a brand new first class cabin – a leading first class of any airline in the world.

– Qantas spokesperson to Point Hacks, 28 Oct 2020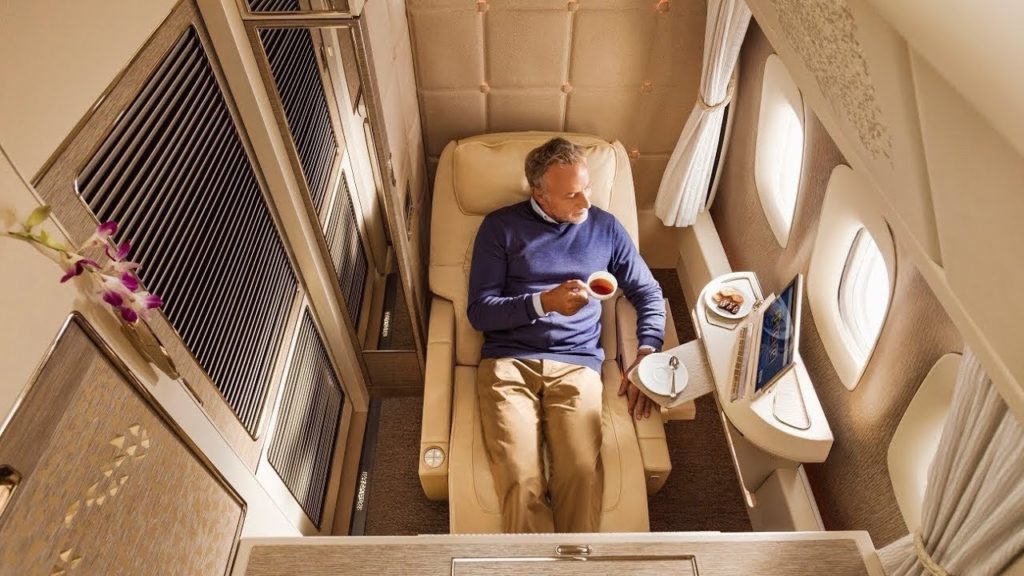 Summing up
Circling back to the original question: what is the future of the Airbus A380? The short answer is, there isn't much of one. Most of the 14 commercial A380 operators will likely keep the jets mothballed for the next few years unless travel demand unexpectedly picks up.
By 2030, we can expect many more A380 airframes to be retired without much hope for a second wind. It's safe to say that Emirates will continue to be the stalwart A380 operator for the foreseeable future — by sheer virtue of that fact that superjumbo makes up almost half its fleet.
The freighter version of the Airbus A380-F never took off with numerous production issues along the way. The A380's size was also an impediment — the smaller Boeing 747-8F was more fuel-efficient with a similar payload but at the cost of reduced range.
With A380 production stopped, it's almost all but certain that we won't be seeing any more of these double-decker mammoths gliding through our skies on commercial passenger flights after the next decade.
What are your thoughts on the fate of the Airbus A380? Continue the discussion in the comments below!
What's the future of the Airbus A380?
was last modified:
August 25th, 2023
by