Under the hood of the Emirates Skywards program
Did you know, only 18,000 Skywards members currently have Platinum status?
Posted:
September 5, 2023 - 10:00 am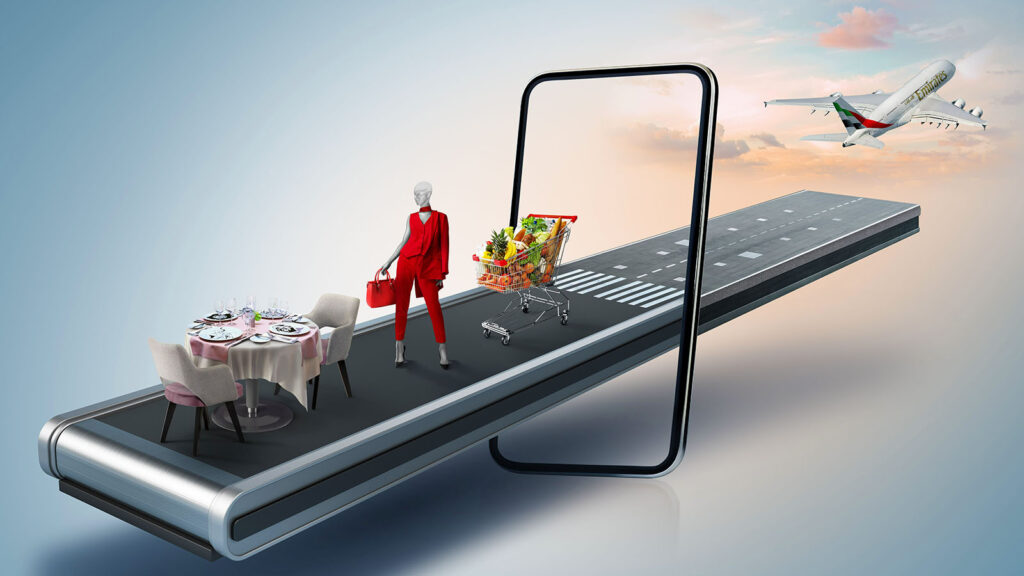 What we'll be covering
Frequent flyer programs love to brag about how many members they have. But it's rare for an airline to ever share much more. For instance, carriers don't typically reveal how many elite frequent flyers are on their books. But today, I'm getting a rare and exclusive look behind the scenes at Emirates Skywards.
Leading the tour is Dr Nejib Ben-Khedher, Emirates Skywards' Divisional Senior Vice President. In this Point Hacks exclusive, the airline's loyalty boss is happy to dispel much of the program's usual mystique. So if you've ever wondered how many travellers actually have elite status, you're in luck.
We also get a closer look at where Skywards' members typically come from, and even how most miles are earned. As well, we ask Dr Nejib about the upcoming devaluation of points transfers from Amex Membership Rewards to Skywards.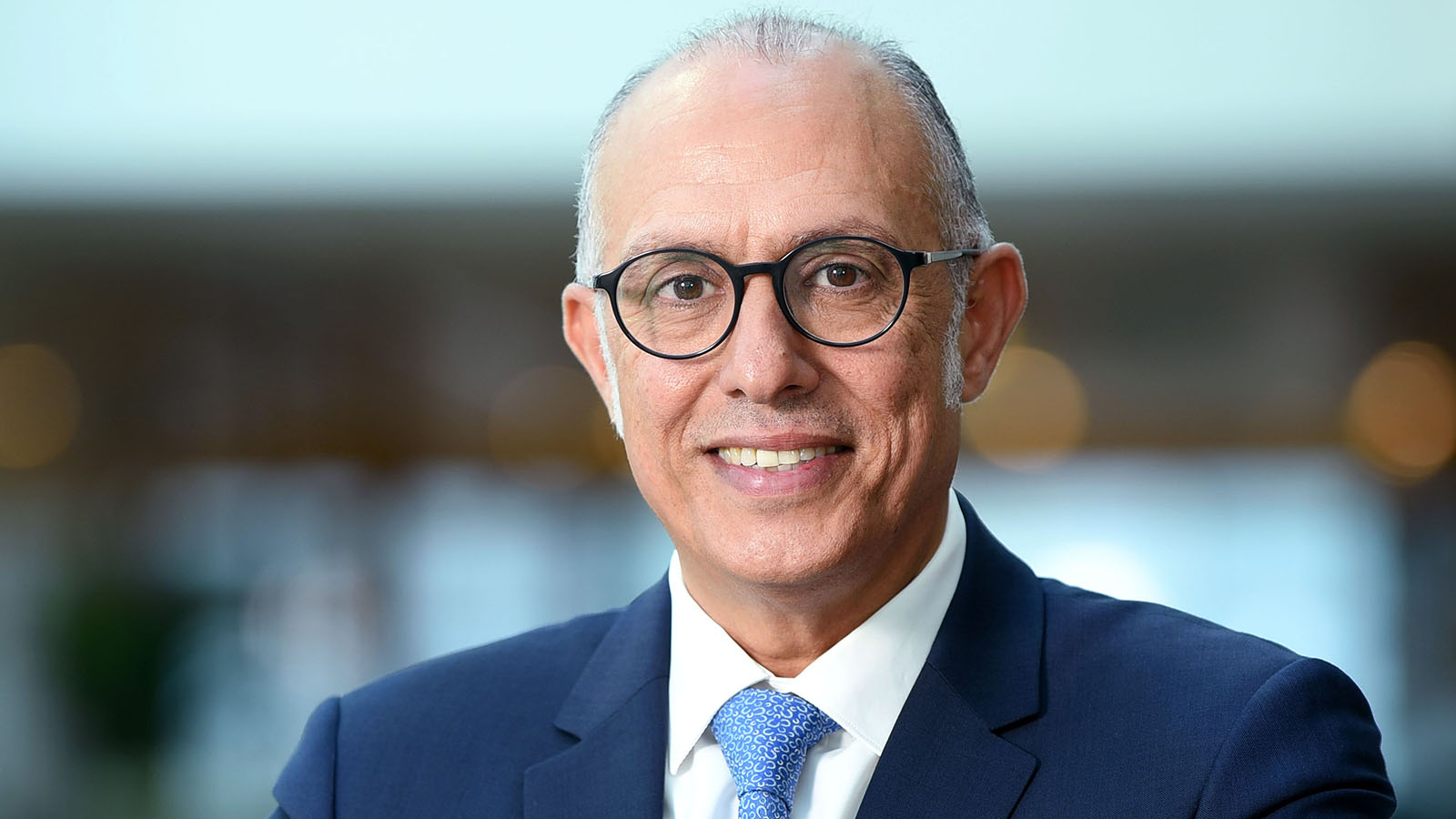 Emirates Skywards 101
At the time of writing, Emirates Skywards boasts a base 32 million members. 'That's what we've just hit,' Dr Nejib shares as we settle in for a chat. But Skywards isn't a program to rest on its laurels. 'We've been onboarding around 300,000 new members every month.' By the end of the year, it's safe to assume that figure will comfortably climb to 33 million.
But where are all these members coming from? 'Australia continues to be doing very well for us,' says Dr Nejib. Of Emirates' total Skywards base, a little over 7% are travellers based in Australia. In numerical terms, that's 2.3 million members Down Under. By comparison, Qantas Frequent Flyer has 15.2 million total members as at 30 June 2023.
For Skywards though, Australia 'ranks fairly with the UAE and India as our third largest member base.' This means Emirates has as many frequent flyers in Australia as it does in its home country. 'Since the pandemic, we brought on board around 260,000 additional members in Australia. That's a good sign that things are rebounding and that people are seeing value in joining the program.'
In fact, more than two thirds of those new members signed up in 'the past financial year'. For the Dubai-based airline, that's 1 April 2022 to 31 March 2023. 'So we continue to see people coming and engaging with the program.'
So if Australia, the United Arab Emirates and India each have around 2.3 million members, which countries have even more? 'Our largest member base is in the UK,' Dr Nejib hints, 'now with nearly 4.5 million members. And then we have a bit more than three million members in the US. So the UK and the US rank first.'
Ad – Scroll down to continue reading.Minimum spend, terms & conditions apply.
How many Skywards members have status?
Okay, so we're clear on how many members Skywards has. But of those, how many sit at the standard Blue tier versus the levels above? Here's where things get interesting. 'If you look at our premium members, they represent, globally, around 3% of the total membership. And in Australia … it's about 3.5%.'
Dr Nejib offers these rounded figures at first, but then we get a little more precise. On a global scale, the proportion of travellers toting Skywards status equates to 2.45% of the total base. Down Under, it's noticeably higher at 3.63%.
For this deeper dive, let's start with Australia. Of Skywards' 2.3 million Aussie members, roughly 83,500 have elite status (3.63%). But over two thirds – 60,000 members – sit at Skywards Silver. That's around one Silver cardholder for every 38 Blue members. But Gold and Platinum are substantially smaller clubs.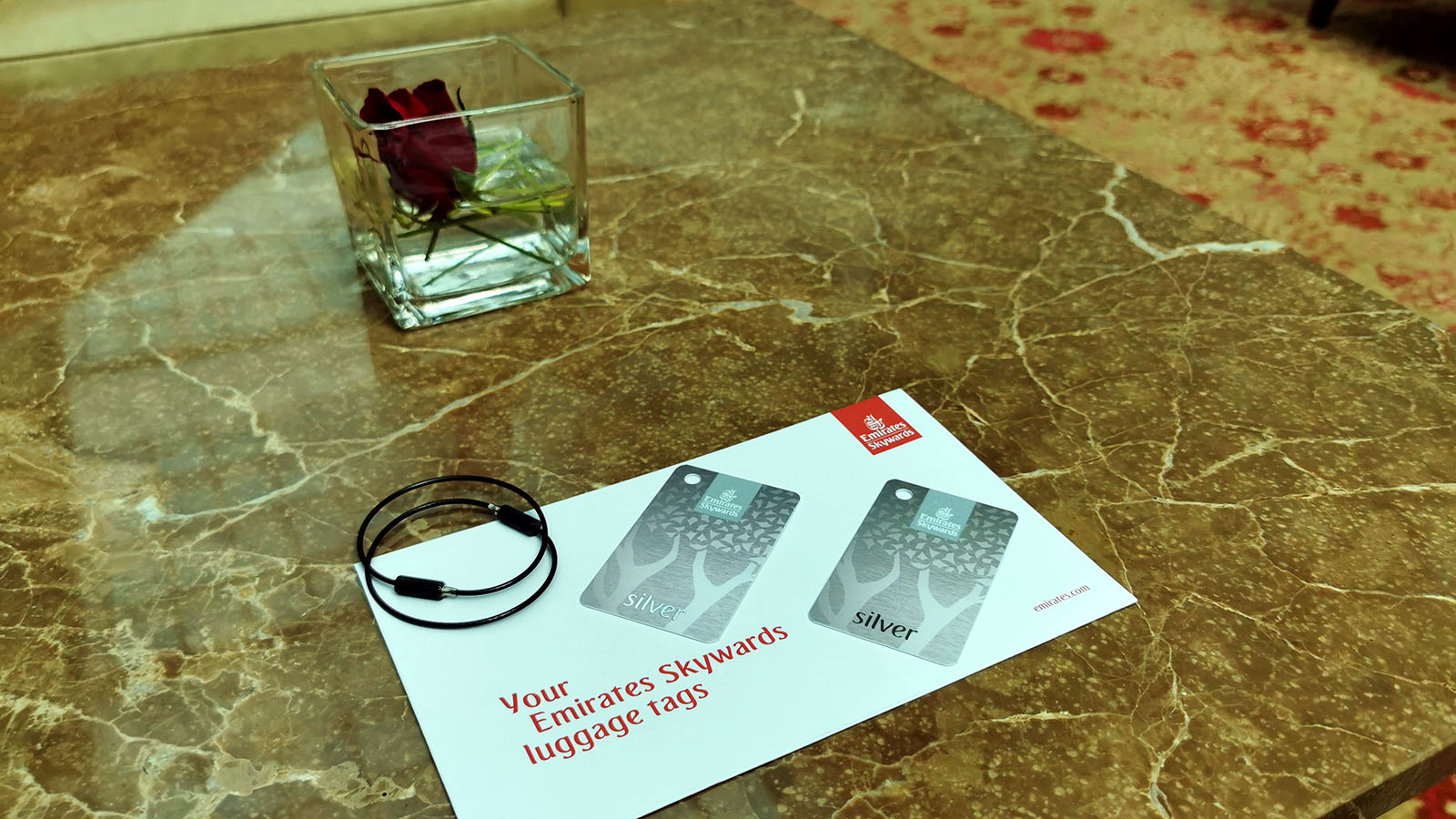 'In Australia, we have 22,000 Gold and 1,500 Platinum members,' says Dr Nejib. To put that in percentage terms, only 1% of Skywards' Australian members qualify for benefits like complimentary global lounge access.
For a broader view – and with these Aussie travellers included – Skywards has 550,000 Silver members in total. That's 1.71% of the program's global membership base. Gold is also strong with 220,000 members, representing just 0.69% of all Skywards cardholders worldwide.
'You know, it's very interesting. Everybody was talking about the status cliff coming out of COVID (as) we stopped having these (status) extensions.' But when it comes to Skywards Platinum, 'rather than seeing a cliff, we've actually seen an increase.'
'For a while, Platinum plateaued around 16,000 members,' Dr Nejib says of pre-pandemic times. But now, 'Platinum is at 18,000. I don't expect it to grow much higher than this.' For the record, that means only 0.05% of all Skywards members have that coveted Platinum card. As I said, it's a very small club.
'We want to maintain that exclusivity for members,' Dr Nejib continues. 'We're proud to have those (numbers) … and I would expect other programs would be in the same range as well.' All told, that's 788,000 elite members from a base of 32 million.
How do Skywards members earn and burn most of their miles?
We've learned something new about Emirates' highest of high flyers – but let's put status aside and focus on miles. When it comes to Skywards, where do members typically earn those rewards?
Curiously, in the Australian market, '60% of (all Skywards) miles are earned through flights,' Dr Nejib shares. At first glance, that figure is quite high. Many frequent flyer programs now sell more miles on the ground than they award in the air. But for Skywards in Australia, it reflects the narrower scope of earning opportunities here compared to programs like Qantas Frequent Flyer, which counts many more earning partners on the ground.
Accordingly, the other 40% of Skywards miles are primarily picked up 'from financial partners … through the conversion of points. People supplement or augment their (existing) wealth (of miles) by converting points.' Along with transfers from Amex Membership Rewards, Emirates has more recently partnered with CommBank Awards. Albeit with a conversion rate of four CBA Awards points to one Skywards mile.
Despite that transfer rate, 'we're seeing good traction with CommBank now,' Dr Nejib says. 'People are converting their points into Skywards miles, and then redeeming them either (via) Cash+Miles, or a reward ticket, or an upgrade.'
Speaking of the program as a whole, 'I looked at the numbers from last year. I would say, 35% of miles were redeemed on reward seats for our members. 28% were actually on Cash+Miles and 18% on upgrades.' The rest are spent with partners on the ground.
Cash+Miles is Emirates' equivalent of an 'any seat' award, where miles are used towards the purchase of a cash fare. It's no surprise that around 90% of these bookings are made by entry-level Skywards Blue members. After all, they don't fly as much as those with status, and won't often have a sizeable balance of points to begin with.
'Usually, Cash+Miles (bookings average) around 10,000 miles (redeemed). So it's people who have that type of balance that are actually using Cash+Miles more.'
What happened with Amex Membership Rewards?
When it comes to earning miles on the ground, it's fair to say that 2023 hasn't been the best year for Skywards in Australia. Right off the bat in January, Emirates' points transfer partnership with Citi came to an end. As a result, members of Citi Rewards, Diners Club Rewards, Suncorp Rewards and Card Services Rewards lost the ability to convert credit card points into Skywards miles.
Adding to that, the Emirates Citi World Mastercard was discontinued. This left Skywards with no other co-brand credit card in the Australian market. And then, fast-forward to July, and there was bad news from American Express. From October, Amex cardholders would need to convert 50% more Membership Rewards points to receive the same number of Skywards miles going forward.
'Amex … they made this decision to go to from 2:1 to 3:1,' Dr Nejib acknowledges. 'It's an Amex decision,' not a change from Skywards' end. 'Of course, we respect it, and we'll see how this fares up with our members.'
For Skywards, points conversions from American Express have 'been extremely popular. Worldwide, Australia is big for us.' When it comes to this change though, 'let's see how that impacts Amex.'
But we're curious. Did this perhaps occur because Emirates increased the cost of buying Skywards miles behind the scenes? 'We haven't changed the rate on them,' Dr Nejib says. But it's fair to acknowledge that international currency movements can play a role in agreements like this.
The local currency of the United Arab Emirates, the Emirati Dirham (AED), is directly pegged against the US dollar. Pricing in aviation is also often levied directly in USD. Against both currencies, the Australian dollar has been steadily losing value for almost three years. And of course, Amex Australia primarily operates in AUD.
On this level of detail, 'I cannot really comment,' Dr Nejib advises. 'But obviously, it's their decision, looking at all these factors that you have mentioned as well. We will watch this closely, but we're also trying to expand our partnerships,' he says of Australia. Clearly, watch this space!
Also read: Emirates explains carrier charges on reward flights
Feature image courtesy of Emirates.
---
Stay up to date with the latest news, reviews and guides by subscribing to Point Hacks' email newsletter.
Under the hood of the Emirates Skywards program
was last modified:
September 5th, 2023
by