New York JFK gets a trio of new American Airlines and British Airways lounges
Qantas passengers will also benefit from the upgrades once the Roo returns to New York.
Posted:
January 27, 2022 - 3:30 pm
What we'll be covering
New York's JFK Airport is getting ready for a resurgence in travel, as American Airlines and British Airways plan a suite of new lounges.
Later this year, both airlines will be under the same roof in Terminal 8. As part of a US$400 million (AU$565.3m) overhaul, travellers through T8 can look forward to an as-yet-unnamed 'most exclusive lounge'. It'll be a hybrid of the airlines' highest-tier offerings – think a mix of AA's Flagship First Dining, and BA's The Concorde Room.
There'll be benefits for Qantas passengers too, once the Red Roo returns to The Big Apple.
Combined JFK check-in for American Airlines and British Airways
British Airways is shifting across to JFK's Terminal 8 from 1 December 2022. Once that transfer takes place from Terminal 7, there'll be a new combined check-in area for American Airlines and British Airways passengers.
The experience brings a rethink of AA's current check-in systems, with a retirement of the existing Flagship First Check-In facility. In its place, a single priority check-in zone for the highest-tier flyers. On that list:
American Airlines' Flagship First guests.
AA ConciergeKey members on any AA or BA flight.
AAdvantage Executive Platinum members on BA, or on AA's Flagship services (generally trans-Atlantic or transcontinental).
Customers purchasing American Airlines' Five Star Service experience.
British Airways' First flyers.
British Airways' Executive Club Gold and Premier cardholders on BA flights or AA's Flagship routes.
Oneworld Emerald frequent flyers (e.g. Qantas Platinum) on those same AA Flagship routes, or on BA.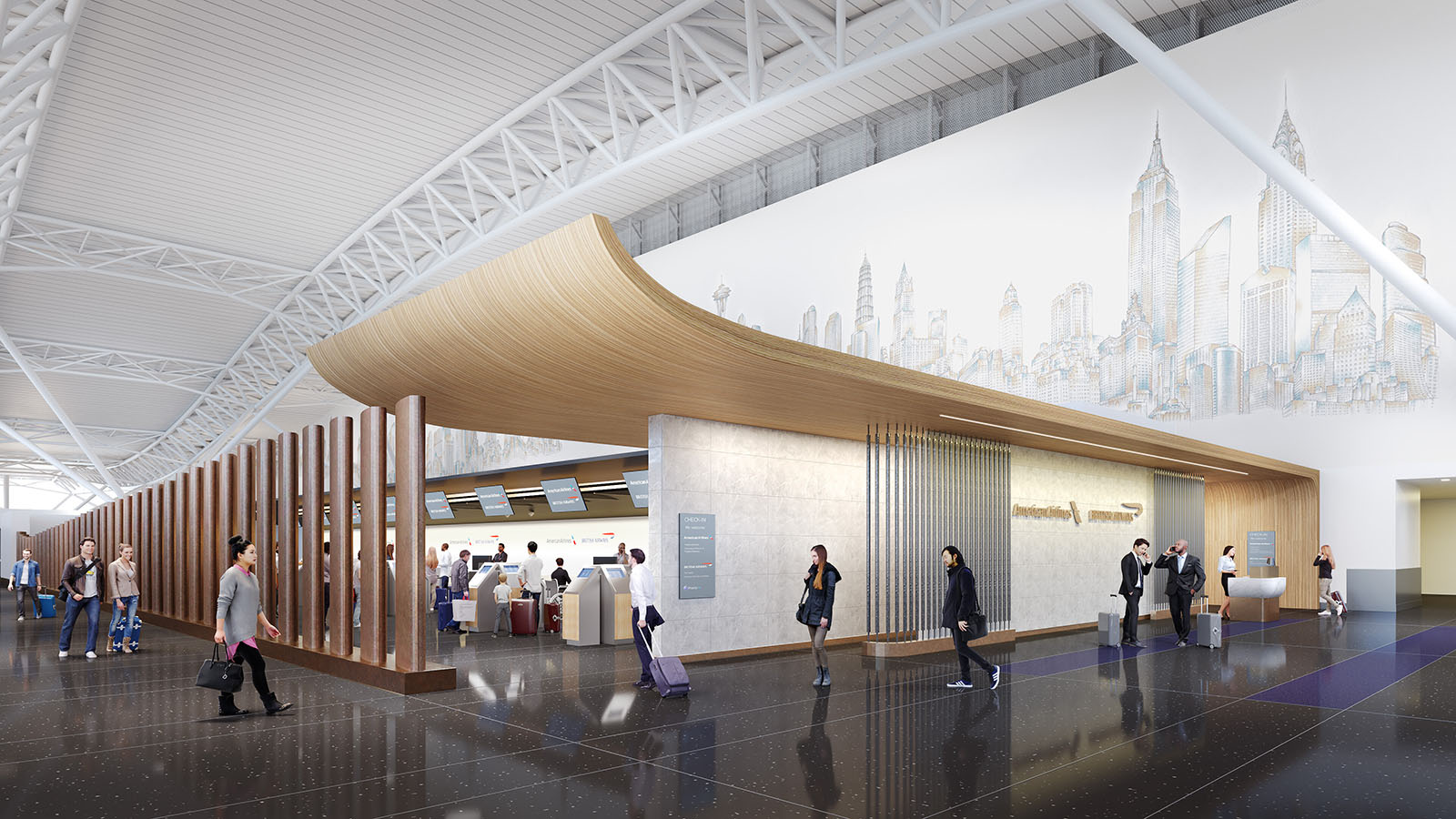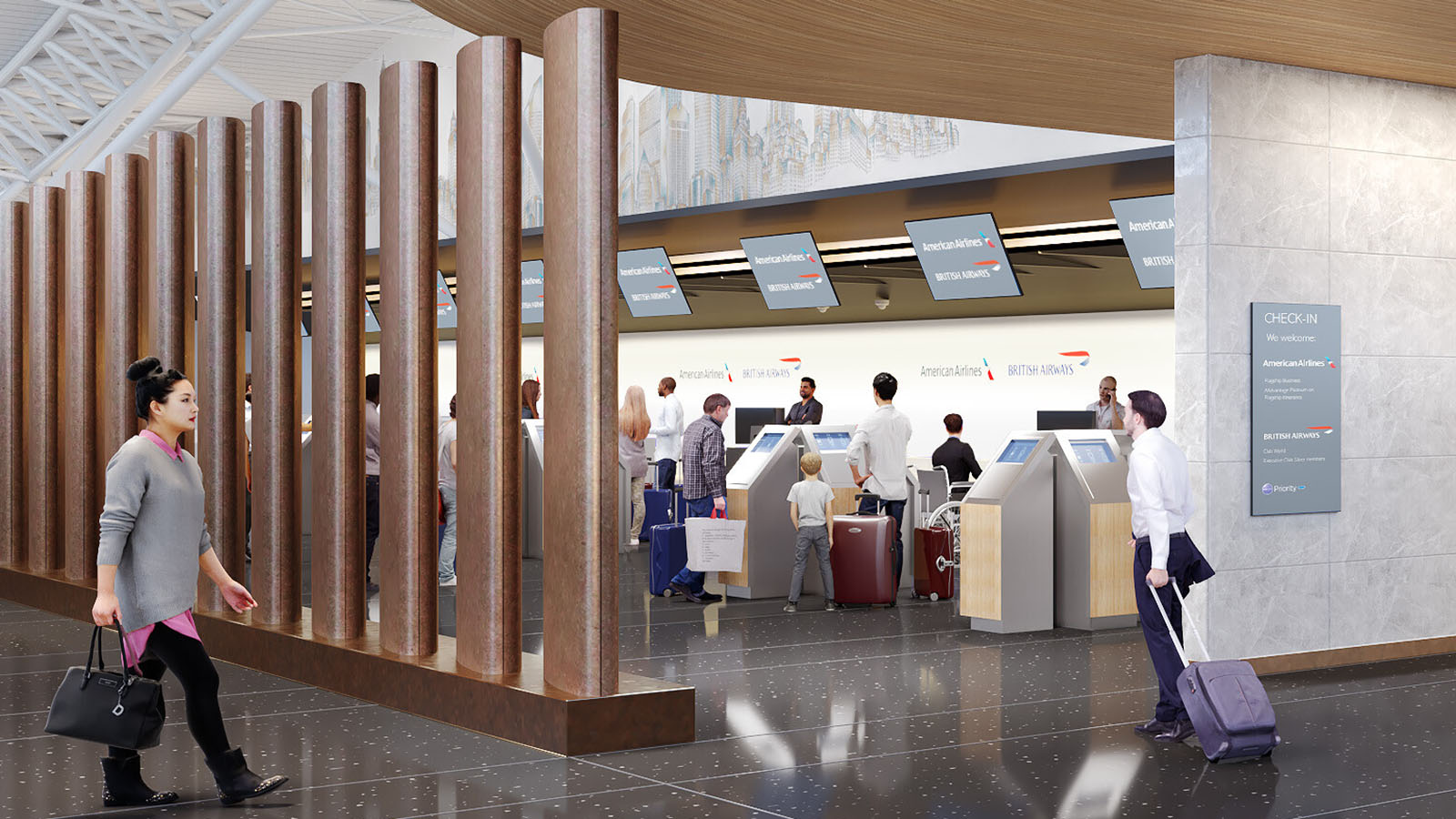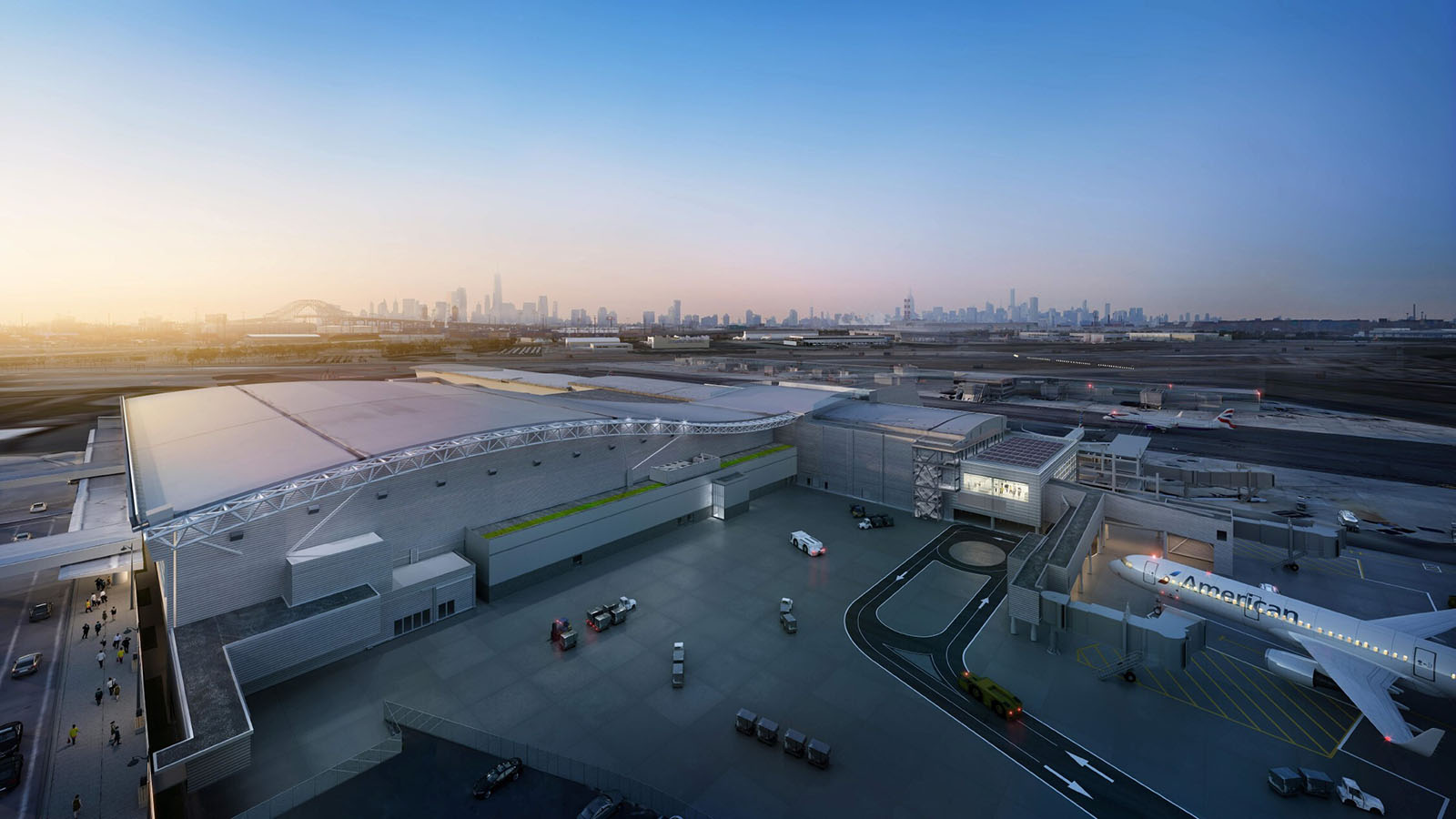 A separate wing of the check-in zone will be dedicated to helping mid-tier travellers avoid the Economy Class queues.
This includes those departing in AA Flagship Business or BA Club World. They're joined by AAdvantage Platinum members on those same flights, plus BA Executive Club Silver cardholders and other oneworld Sapphire guests.
New top-tier lounge blends The Concorde Room and Flagship First Dining
Once you're through the formalities, a new 'most exclusive lounge' takes pride of place pre-flight.
Think of it as JFK's mix between American Airlines' Flagship First Dining experience and BA's discreet Concorde Room.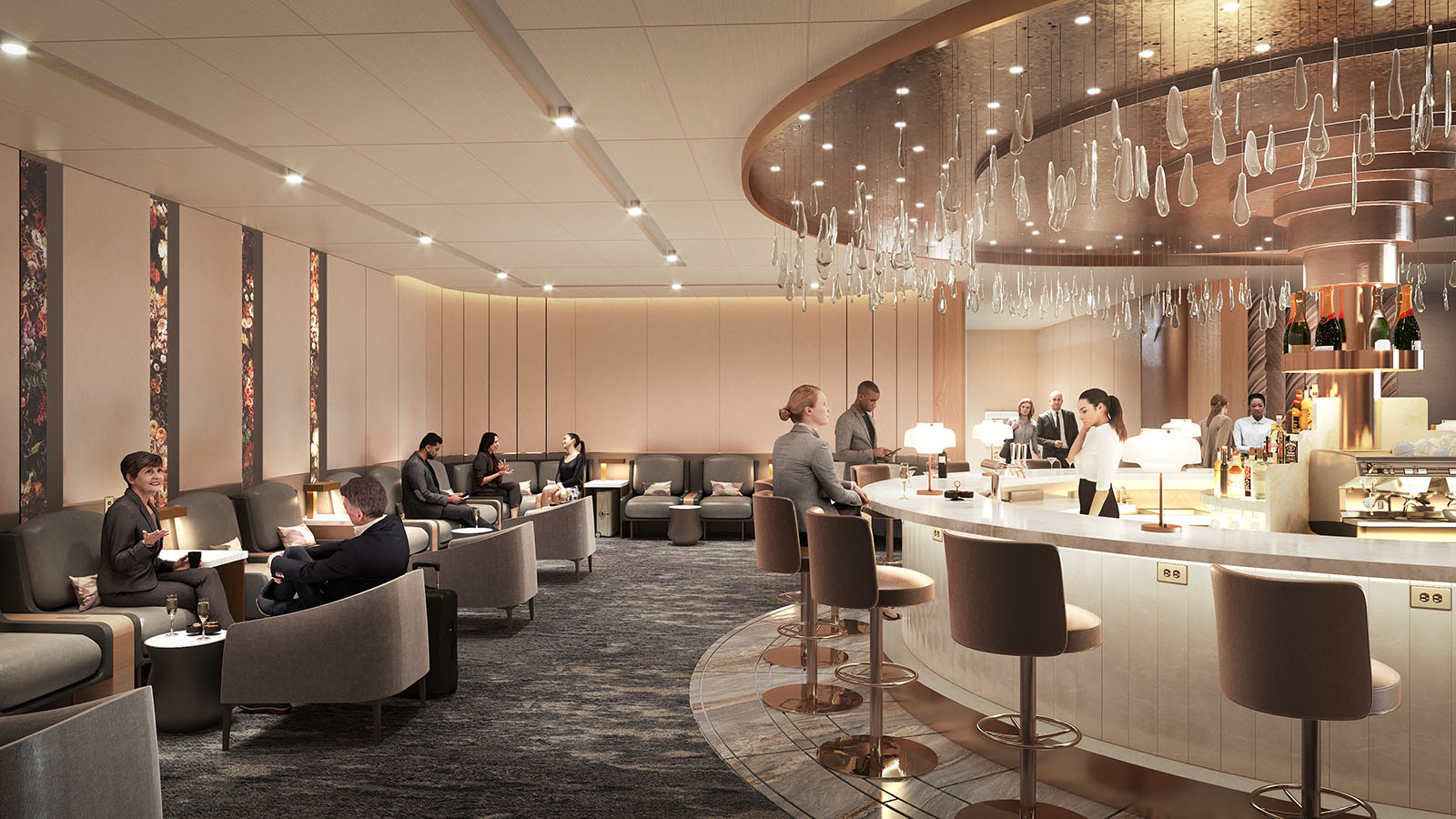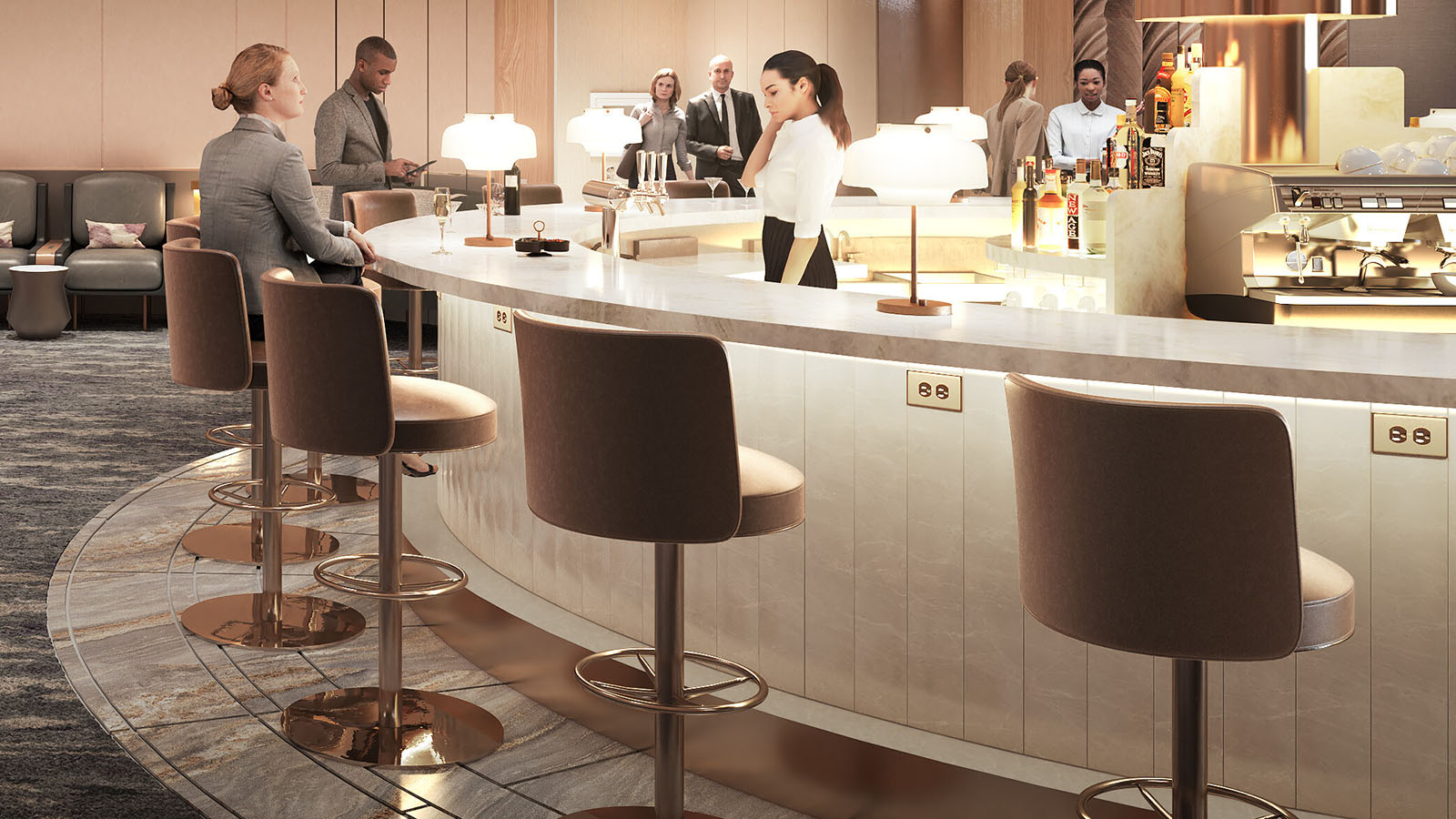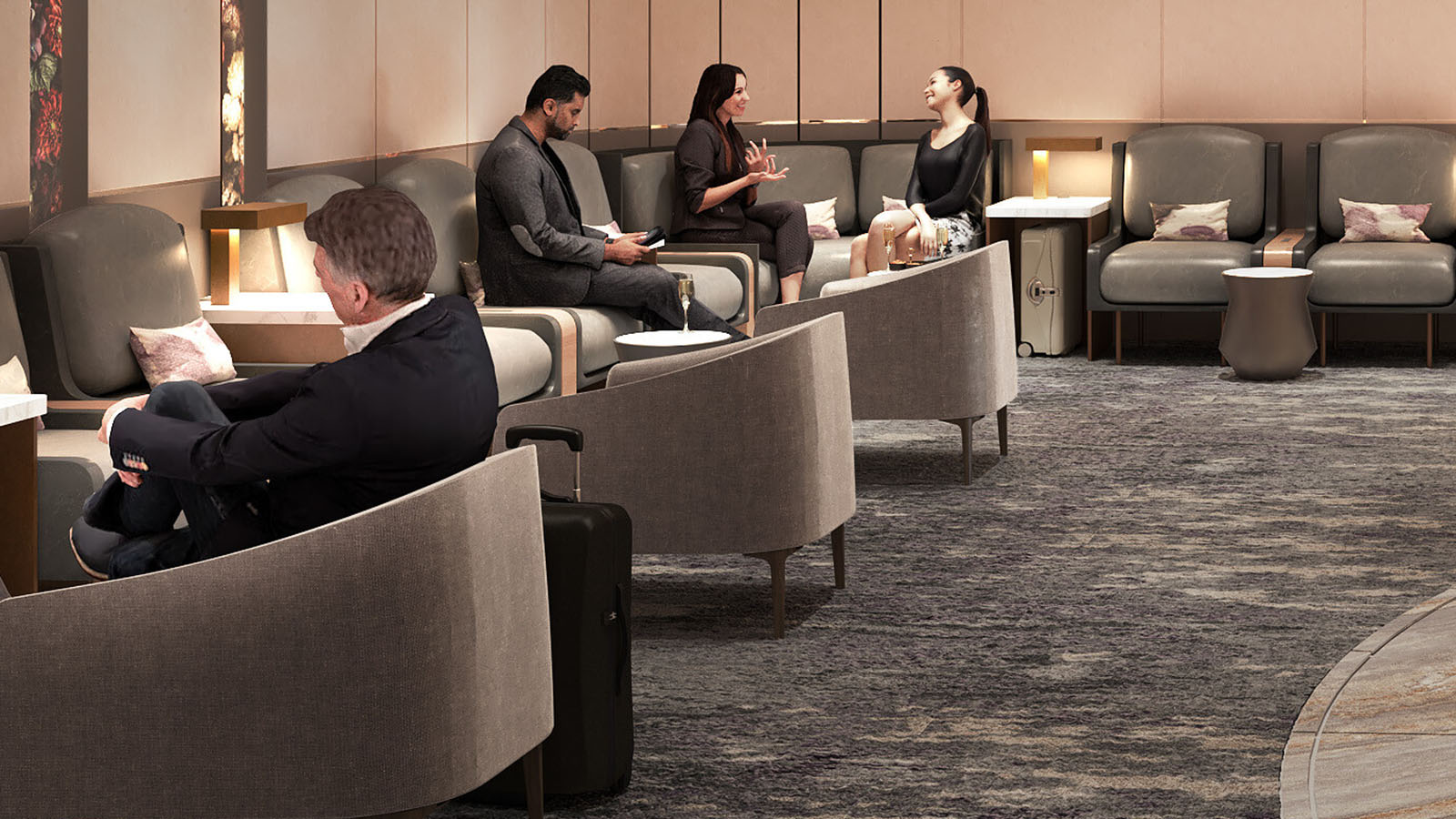 Arrive early and settle into the à la carte dining room. It's perfect when you have an overnight flight ahead. Or perhaps pop by the Champagne bar for a pour, and savour it by the fireplace.
New York holds a special place in our heart as one of our most well-loved and important destinations.

Our move to the redeveloped and expanded Terminal 8 will bring a range of benefits for our customers, including a better transfer experience, enabling them to travel to more than 30 destinations across the U.S., Caribbean and Latin America with American Airlines.

– Tom Stevens, British Airways' Director of Brand and Customer Experience, 25 January 2022
Ad – Scroll down to continue reading.Minimum spend, terms & conditions apply.
Fresh mid-tier space home to a wine bar and cocktail lounge
A separate new-build lounge brings a welcome suite of amenities for other eligible flyers on American Airlines and British Airways from JFK.
These start with airside views, and continue with a library and self-serve dining.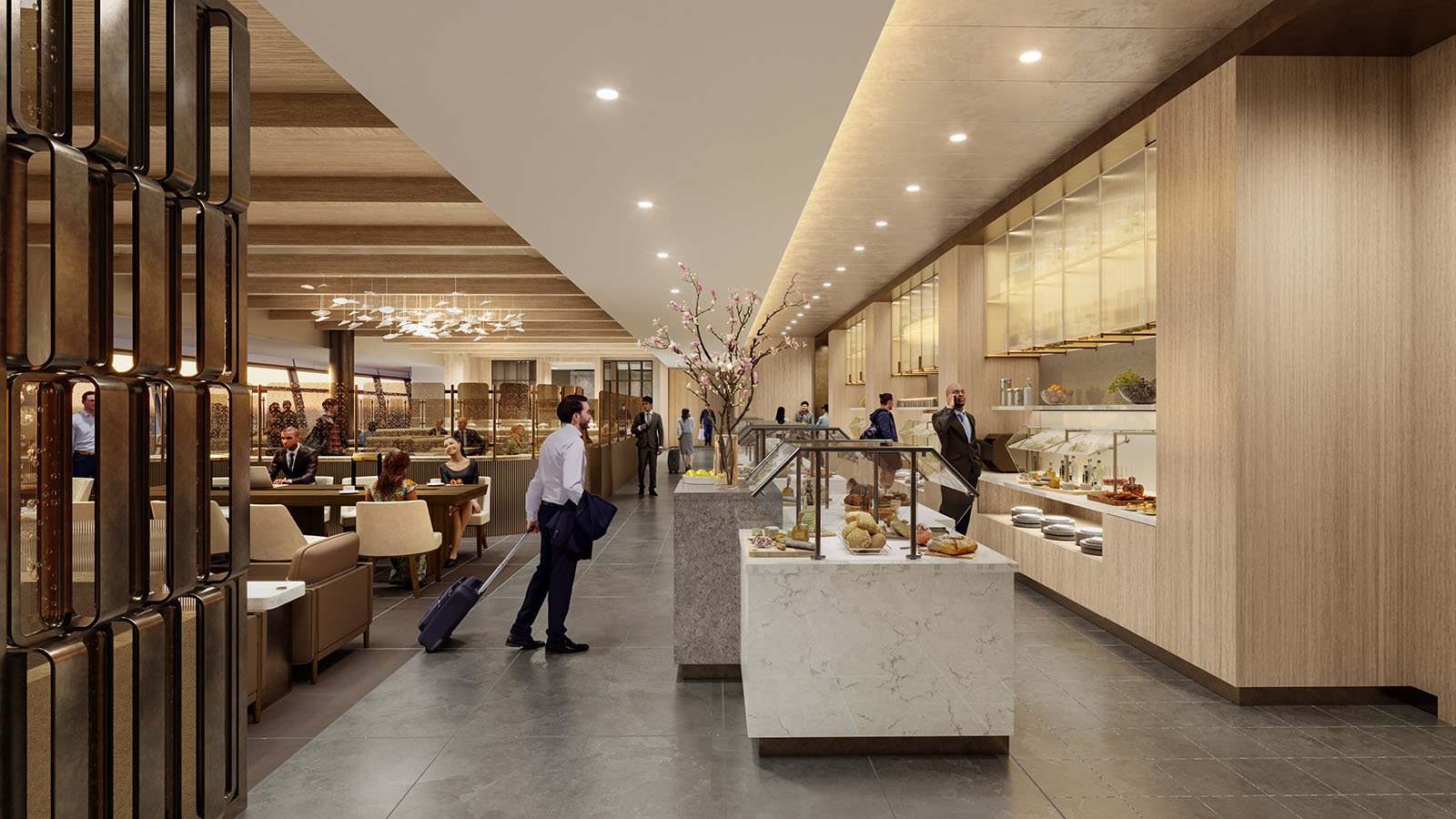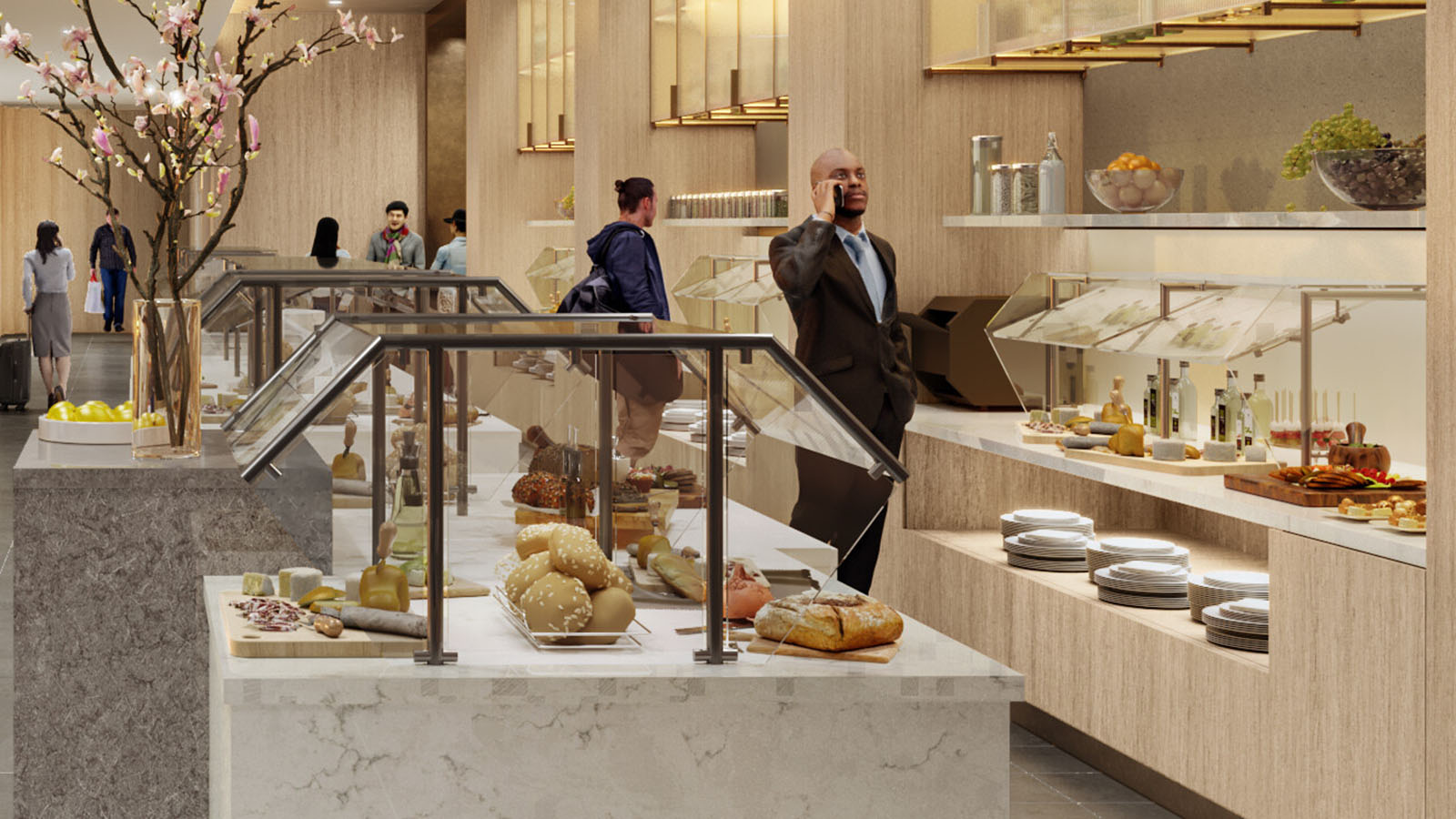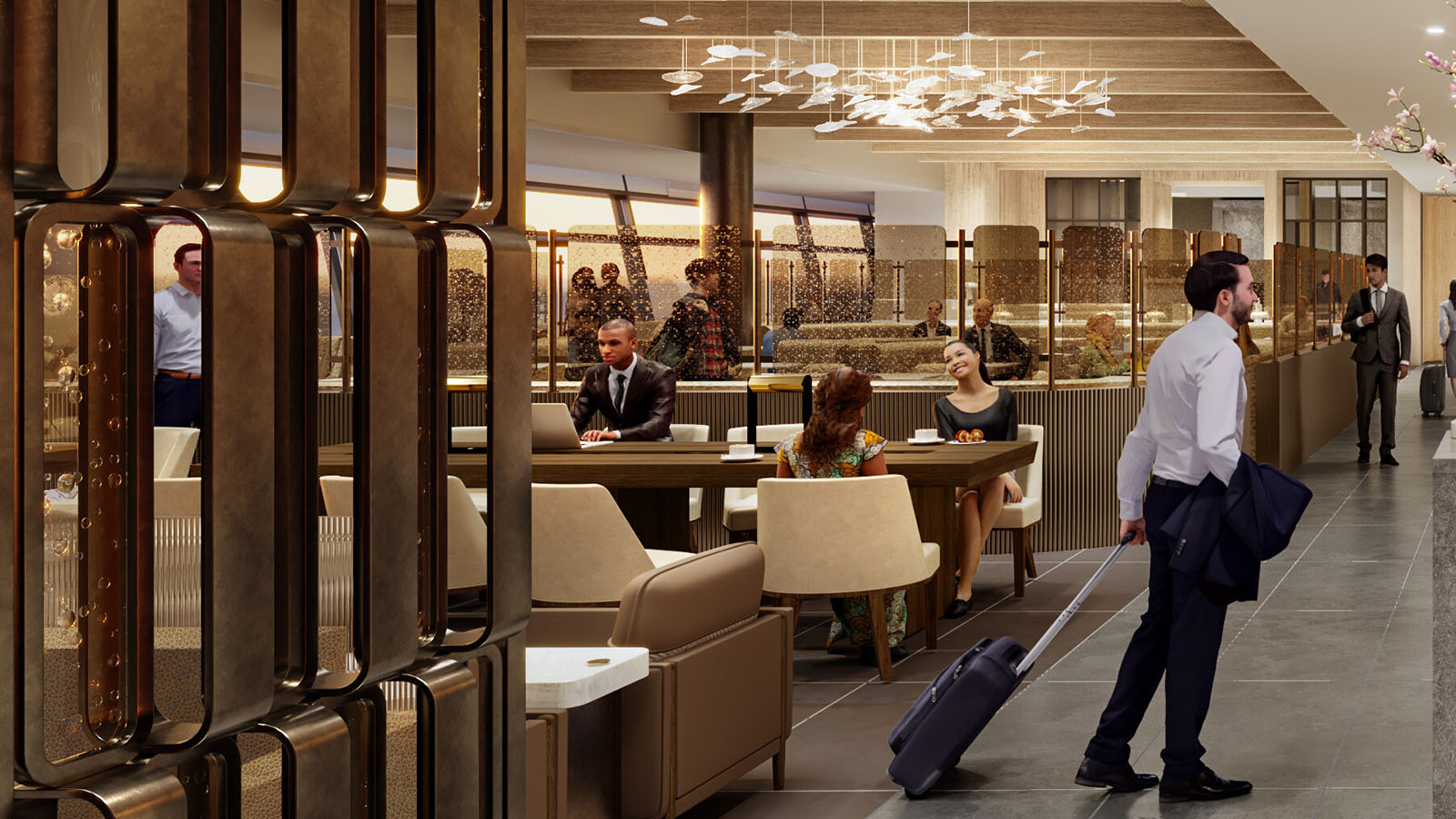 American Airlines and British Airways are targeting 'an elevated, lively experience' here. That's why you'll also find a wine bar, along with a separate cocktail lounge.
American is eager to welcome British Airways to its new home at JFK.

Its move to Terminal 8 further deepens our longstanding partnership and makes it easier than ever for customers traveling between New York and London or onward across our global networks.

– Alison Taylor, American Airlines' Chief Customer Officer, 25 January 2022
American Airlines' existing JFK lounges take on a new life
The building of new lounges in Terminal 8 comes with the quandary of what to do with American Airlines' existing JFK facilities. After all, T8 is already home to a renovated Flagship Lounge, along with two Admirals Clubs.
One of those Admirals Clubs sits on its own in Concourse C. As American's domestic and short-haul passengers will still fly through Terminal 8, it'll be retained for that purpose.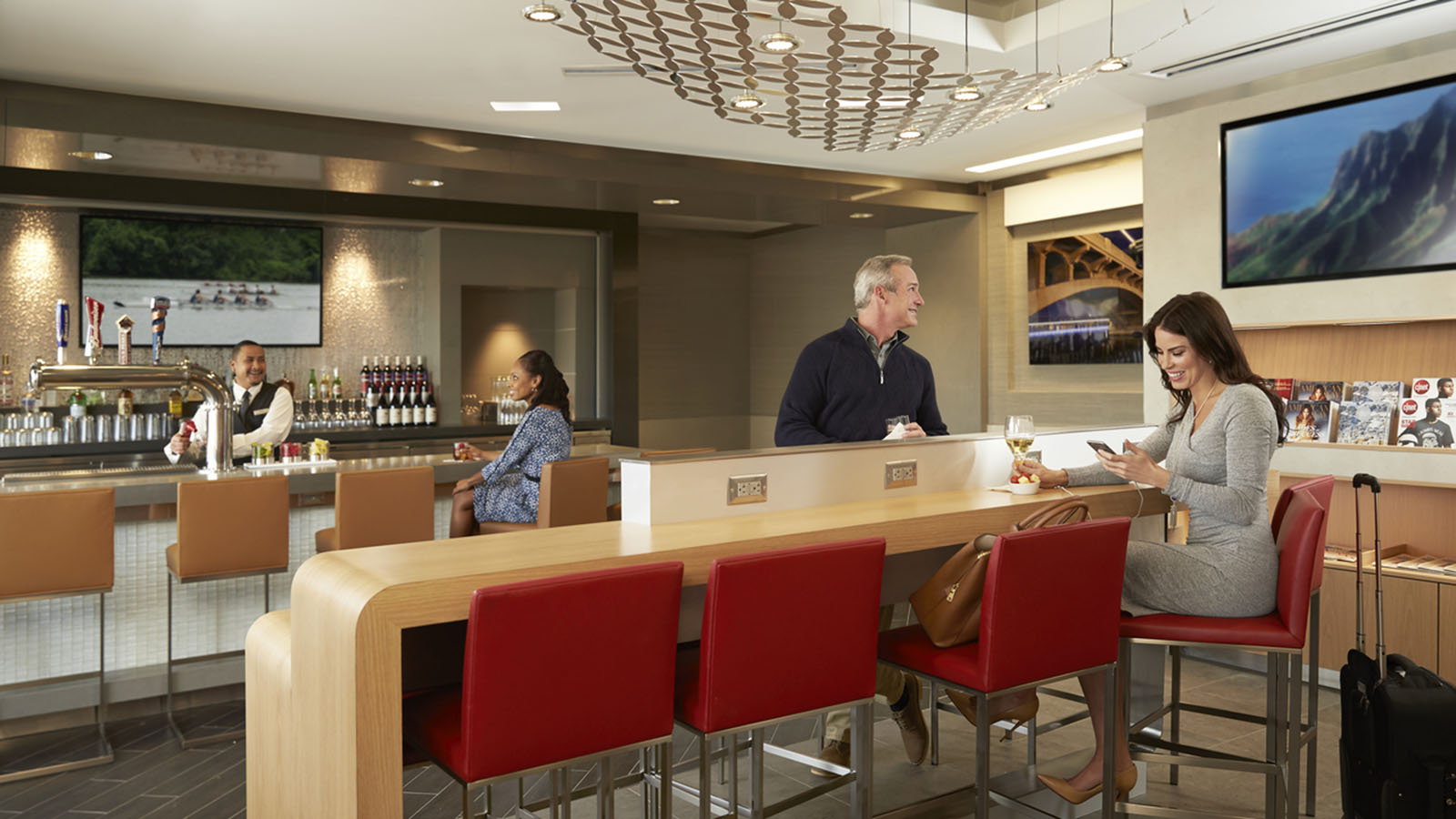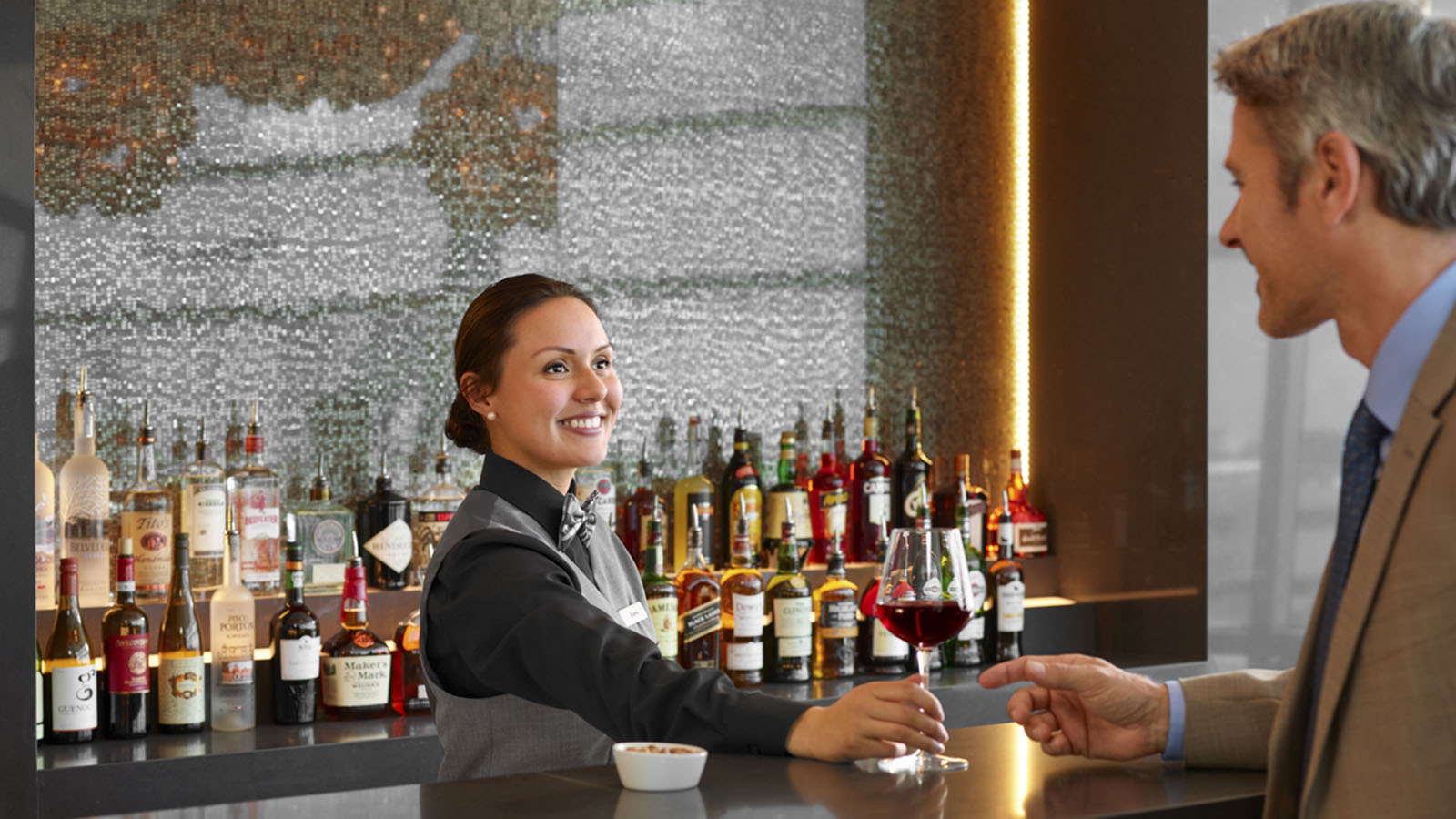 In Concourse B, the Flagship Lounge and that 'other' Admirals Club share the same entrance. That's because the lounges are right next to each other.
Under AA's plan, the walls between these two lounges will come down. This allows the airline to repurpose the space as one large lounge for Business Class customers.
American Airlines and British Airways lounge access at JFK
With four tiers of American Airlines and British Airways lounges at JFK, it'll be interesting to see who exactly can get into each one.
The airlines are yet to outline the full access requirements. But based on the current offerings of AA and BA, here's what we're expecting to see.
The 'most exclusive lounge' is likely to remain reserved for guests who currently have access to AA's Flagship First Dining and BA's The Concorde Room. This means travellers departing in First Class, or with invitation-only status from American Airlines and British Airways.
The new-build 'premium lounge' may largely mirror British Airways' Galleries First access requirements. This would mean opening the doors to oneworld Emerald frequent flyers (e.g. Qantas Platinum).
In Concourse B, the repurposed Business Class lounge would aptly welcome AA's Flagship Business guests and BA Club World travellers. Under oneworld Alliance standards, oneworld Sapphire members (e.g. Qantas Gold) should also expect access to this space.
American Airlines' Admirals Club in Concourse C would retain its current access policies. This sees it primarily serving travellers with a paid Admirals Club lounge membership, as well as Qantas Club members.
It'll also be interesting to see whether the above lounges will welcome American Airlines' elite frequent flyers taking shorter flights with AA.
Traditionally, AA's own frequent flyers are excluded from lounge access on short flights unless they also maintain a paid Admirals Club membership. That same restriction doesn't apply to elite travellers holding status with other oneworld airlines, such as British Airways and Qantas.
Summing up
Given these plans were first tipped by American Airlines and British Airways in 2019, it's nice to see them finally coming together at JFK.
There's no set timeline on the construction of each new lounge. But given British Airways' own investments in its trio of Terminal 7 lounges at JFK, a move to Terminal 8 in December 2022 would be unlikely without a new hero lounge ready and waiting.
As T8 is also normally home to Qantas at JFK, these upgrades bring benefits for Australian travellers, too.
---
Stay up to date with the latest news, reviews and guides by subscribing to Point Hacks' email newsletter.
New York JFK gets a trio of new American Airlines and British Airways lounges
was last modified:
August 24th, 2023
by