Introducing Australia's first Handwritten Collection hotel
Wonil Hotel Perth marks Accor's latest venture into bespoke boutique travel.
Posted:
June 2, 2023 - 11:00 am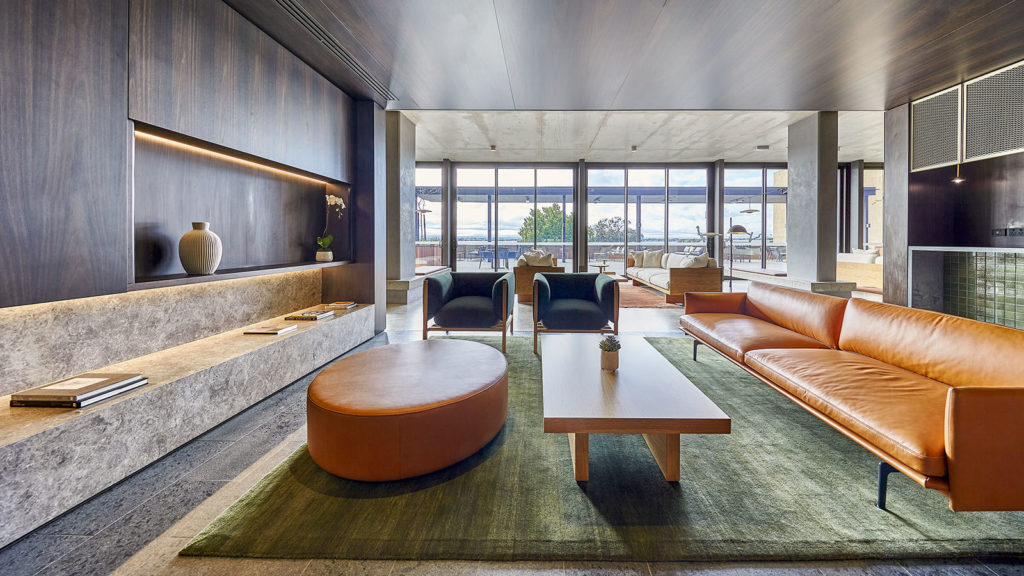 What we'll be covering
If you're a member of Accor Live Limitless (ALL), you're no doubt familiar with hotel brands like Sofitel, Novotel and Mercure. But Accor has a new addition to its stable – Handwritten Collection.
Doing away with the expected, each Handwritten Collection property is unique: about as far away from 'cookie cutter' as you can get. And here, it's all about the personal touch. I recently had the chance to check out Australia's first Handwritten Collection property, Wonil Hotel Perth, for a glimpse into Accor's latest approach to bespoke travel.
Accor Live Limitless and Handwritten Collection
Like most other Accor brands, Handwritten Collection properties participate in Accor Live Limitless. This allows members to earn and spend ALL points on their travels. Members can also accrue elite nights and status points towards gaining and retaining status with Accor.
As a Gold member, I'm warmly greeted on arrival. There's a dessert waiting for me in the room – and I've confirmed, that's to be expected here by every ALL Gold cardholder. There's a thoughtful card alongside it… and no surprises – the card is handwritten, not mass printed.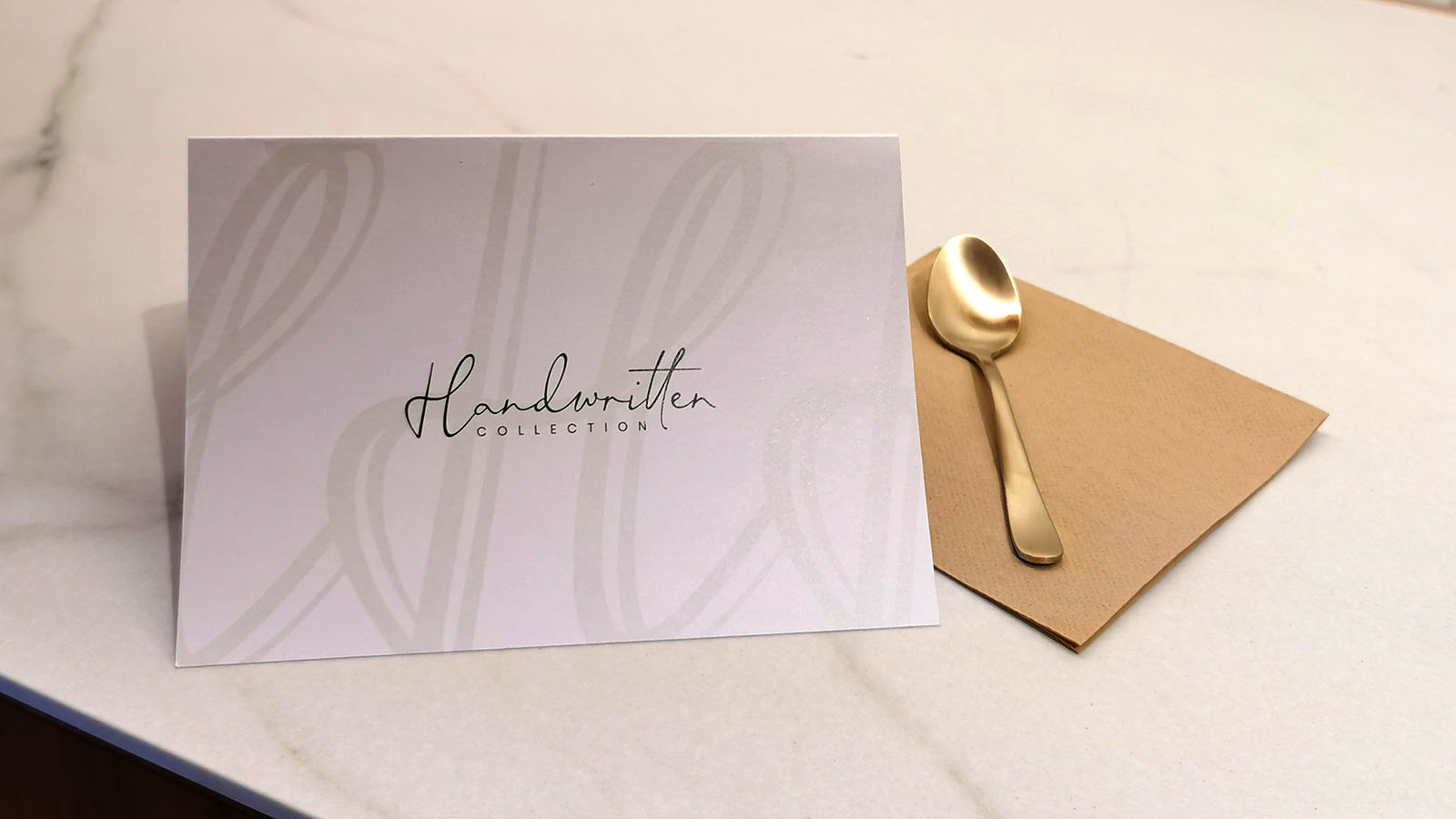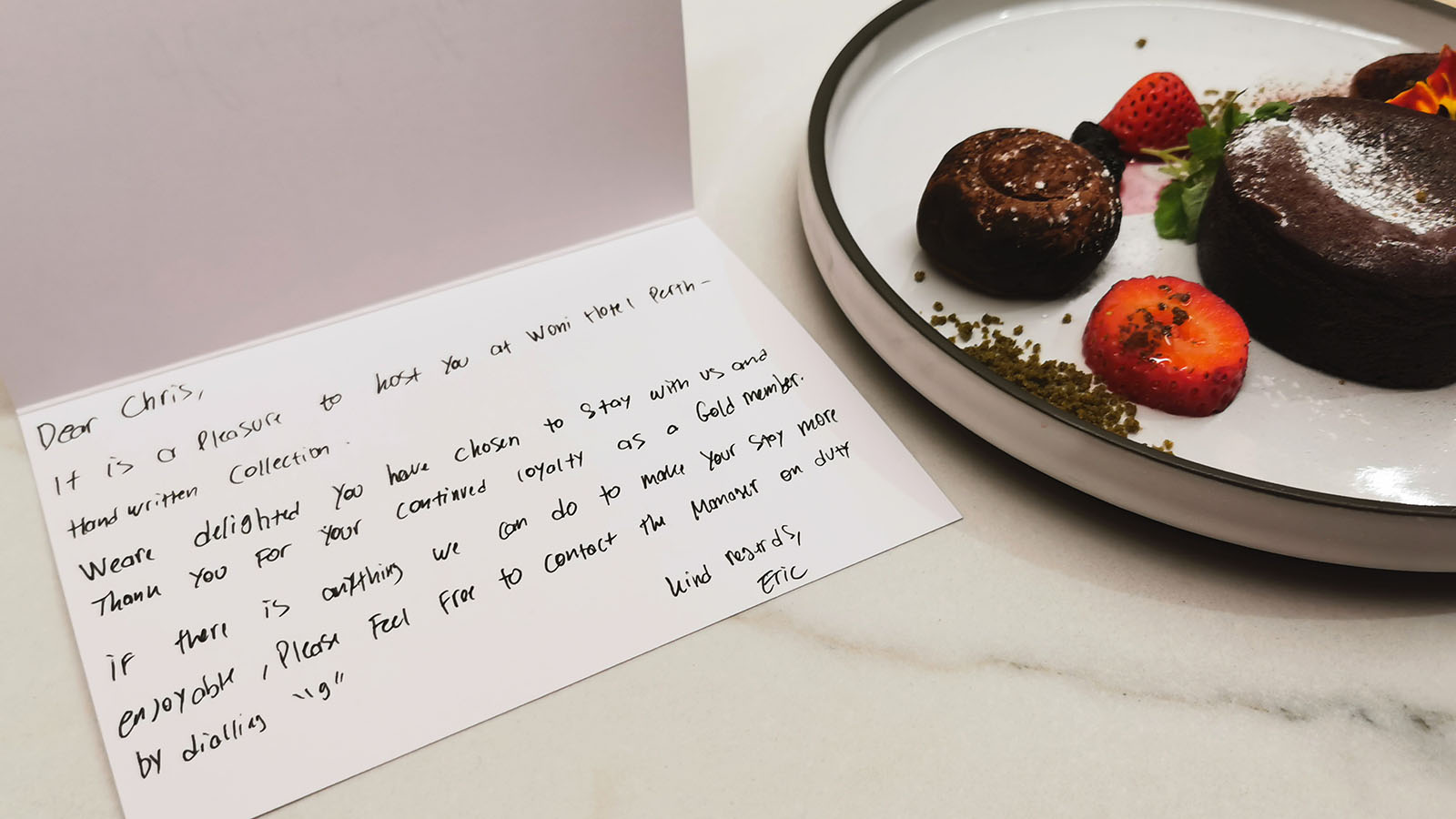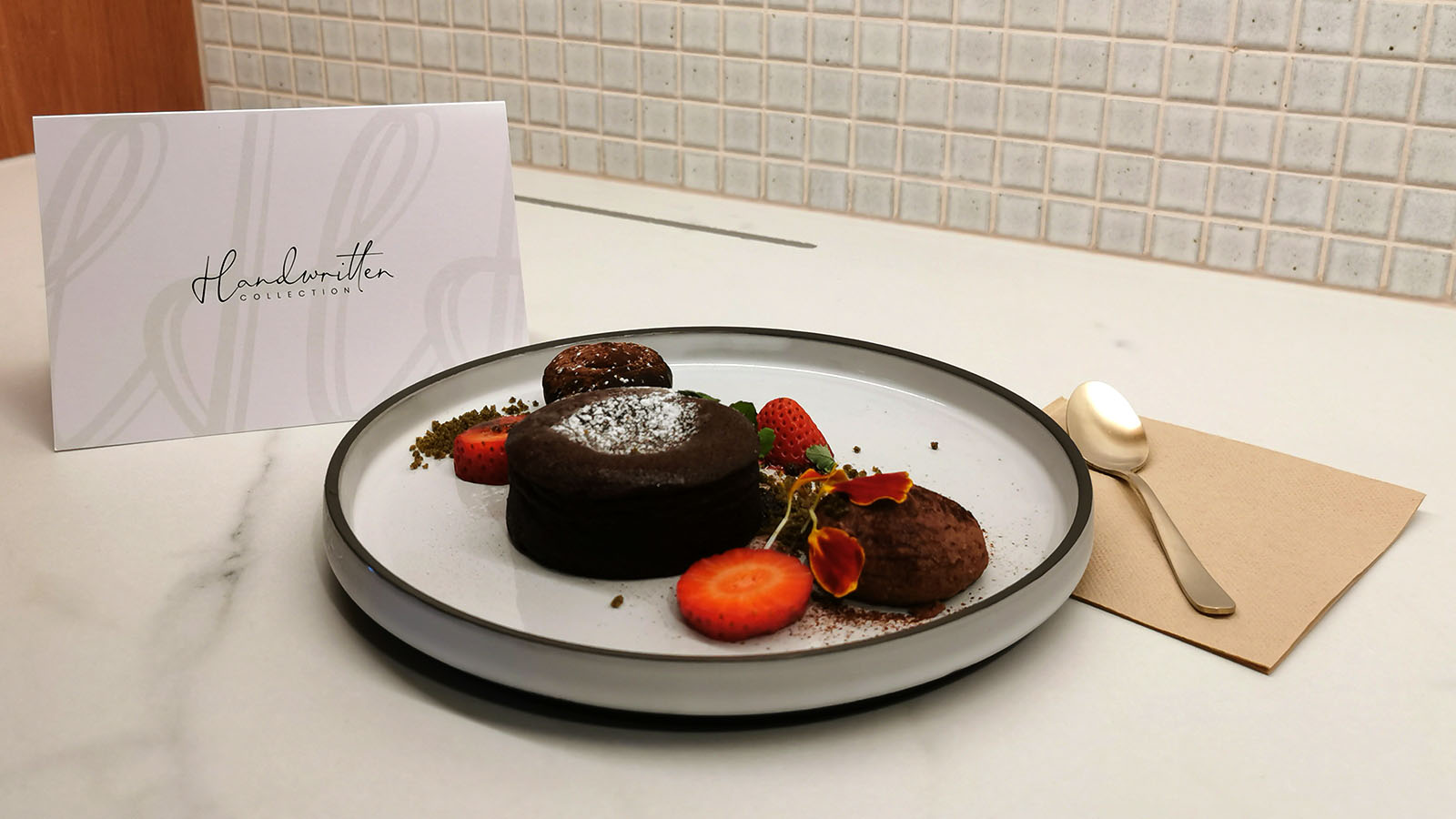 Of course, Wi-Fi is gratis – granted to Accor Live Limitless members of all tiers. And interestingly, complimentary access is also provided to the nearby University of Western Australia sporting facilities. That's because the hotel doesn't have a gym of its own, given there are only 66 rooms here. With a quick overnight stay, I don't have time to venture there this visit – but it's still nice having the option.
All the other expected benefits, such as late check-out – subject to availability, for ALL Silver members and above – are available too. The only detour from the usual line-up of perks is around the welcome drink.
Because the hotel's bar and restaurant aren't yet open for lunch or dinner, the property isn't handing out the usual welcome drink vouchers for now. In fact, the property is so new that it's still waiting on its liquor licence. Until that's finalised, members with ALL Silver status (and higher) can identify themselves at the counter to receive a complimentary coffee or bottled drink. Once that licence is sorted though, beer and wine will be available too – along with the formalised drink vouchers.
Ad – Scroll down to continue reading.Minimum spend, terms & conditions apply.
Wonil Hotel Perth – Handwritten Collection: rooms and location
For this stay at Australia's first Handwritten Collection hotel, I'm in an Executive King River View room. This was a fortunate upgrade from the category below it – Deluxe King River View. Of course, space-available room upgrades are another privilege afforded ALL Gold members (and above).
The room feels particularly spacious, measuring up at 34m². That's around 50% larger than a typical, entry-level chain hotel room. Here at the Wonil Hotel, that translates into a 'deeper' room. Having further to walk from one end to the other is certainly a plus. Especially when that walk takes you to a private balcony with views of Matilda Bay and the Swan River.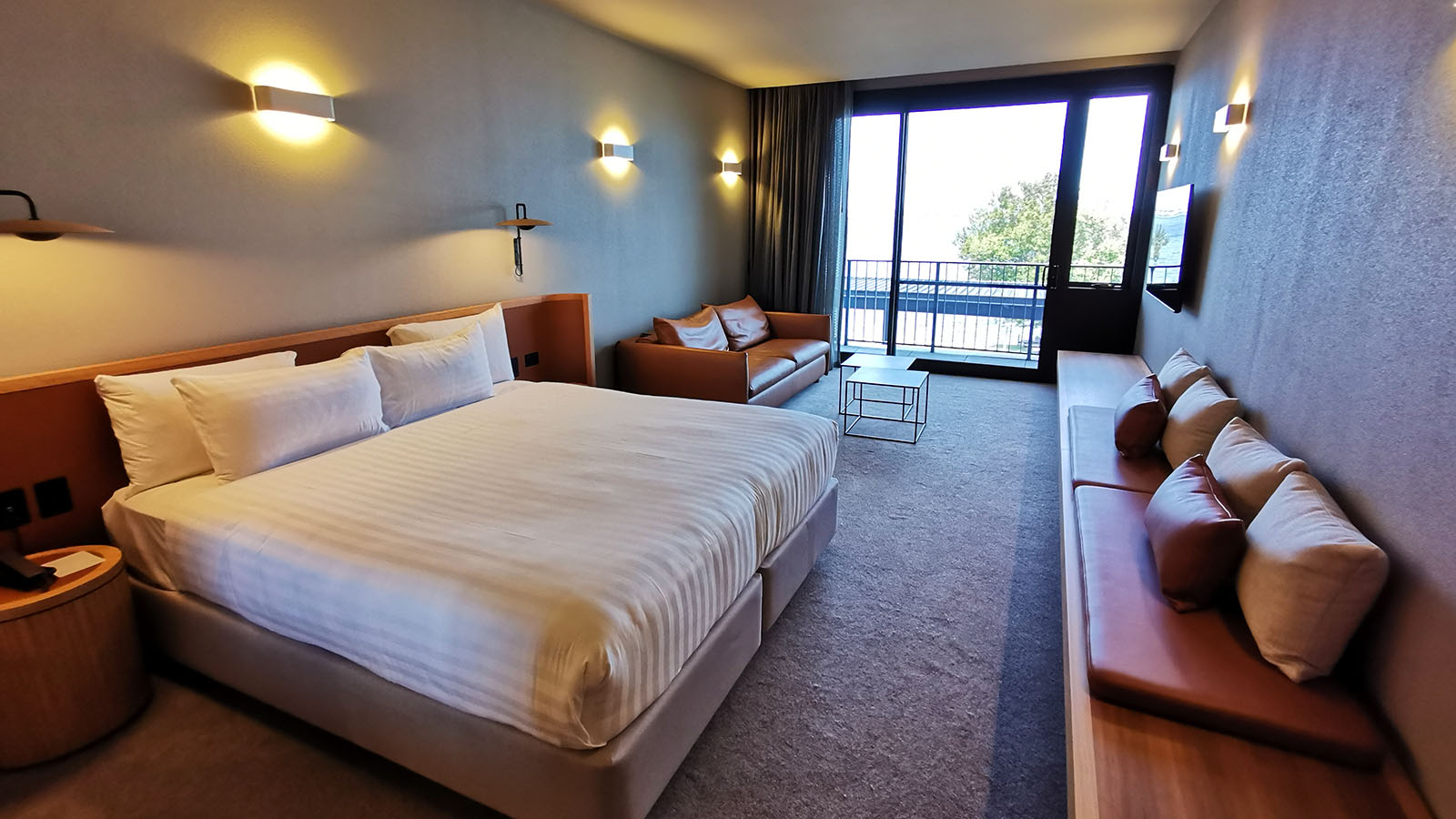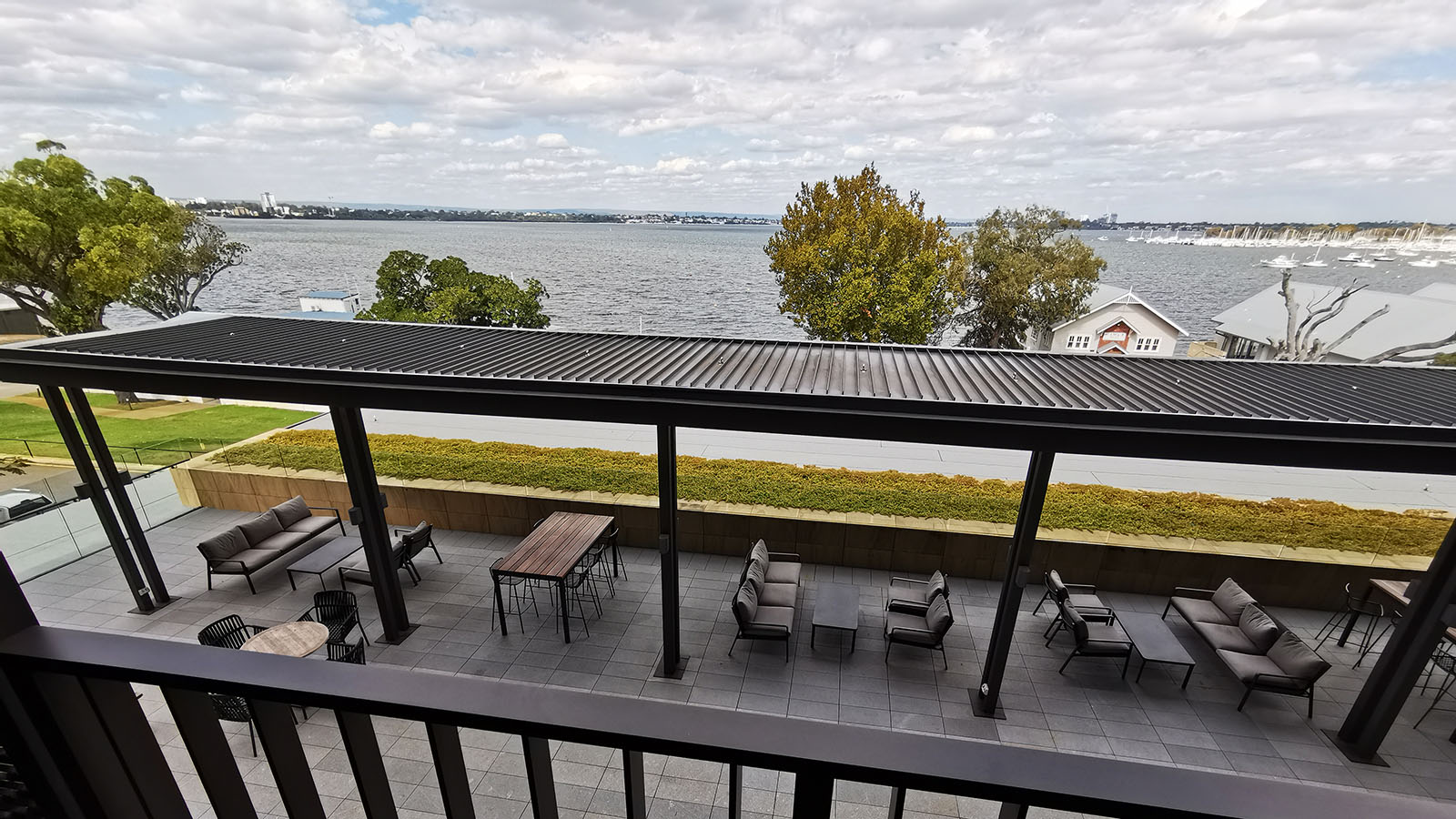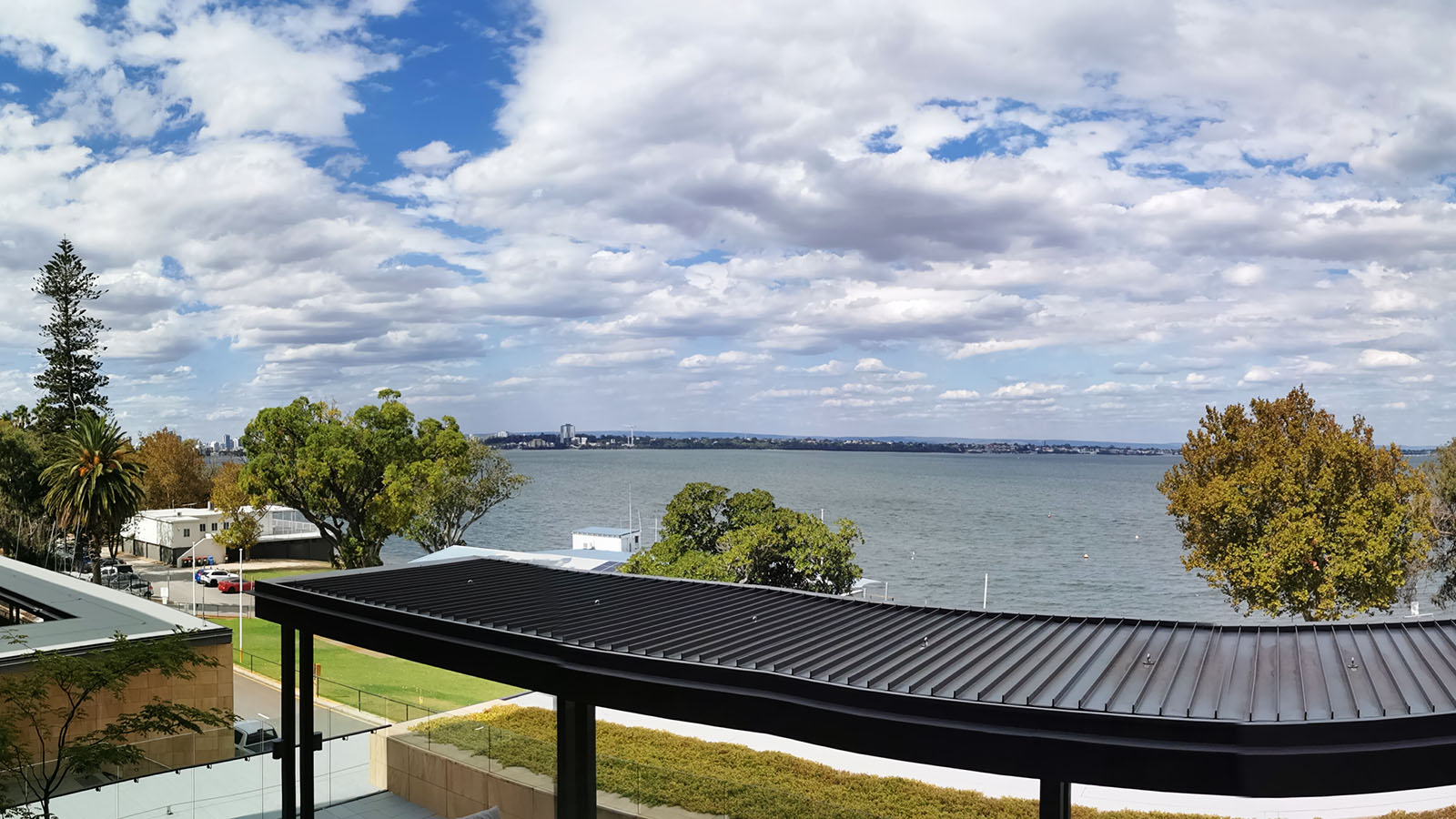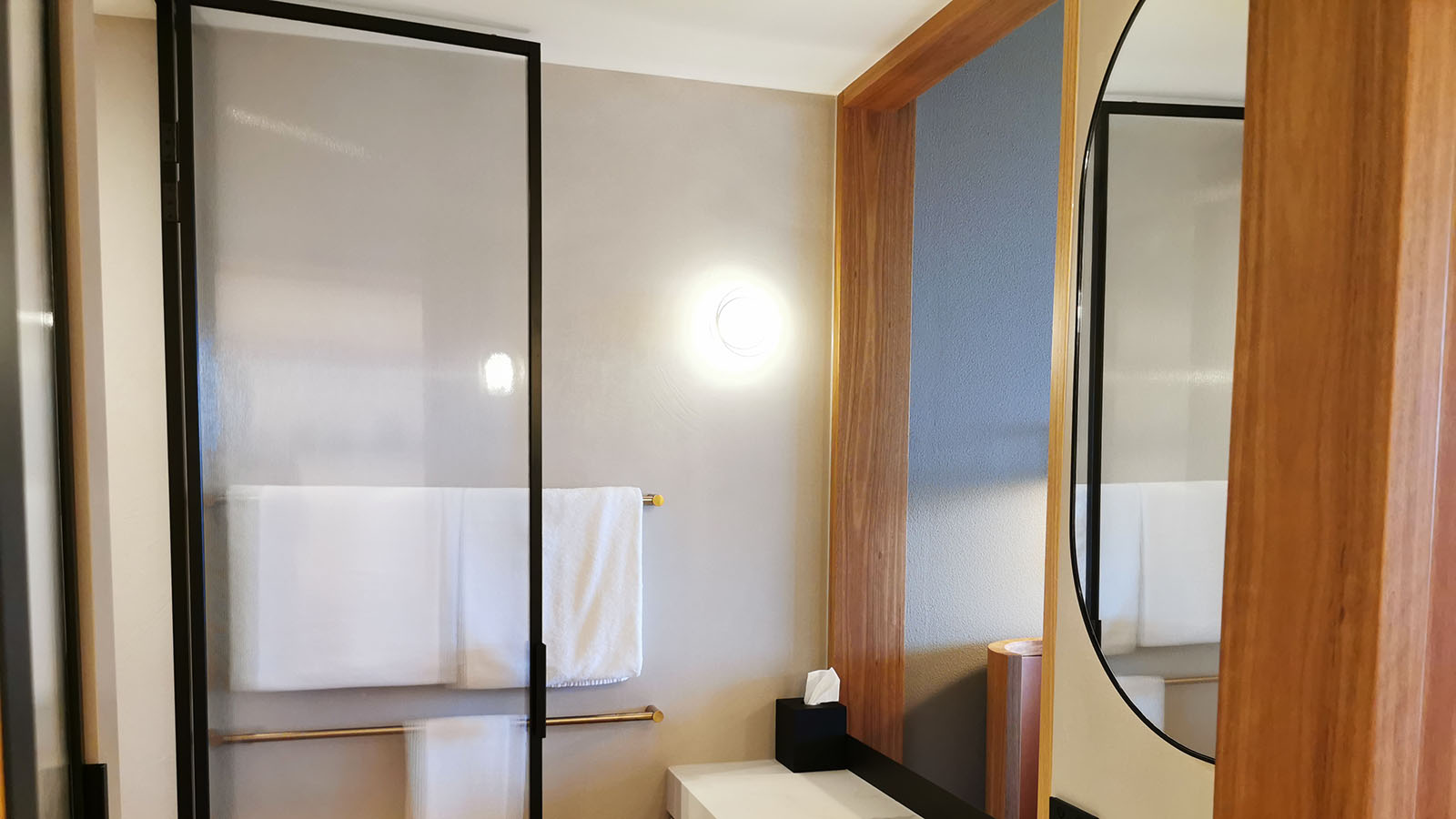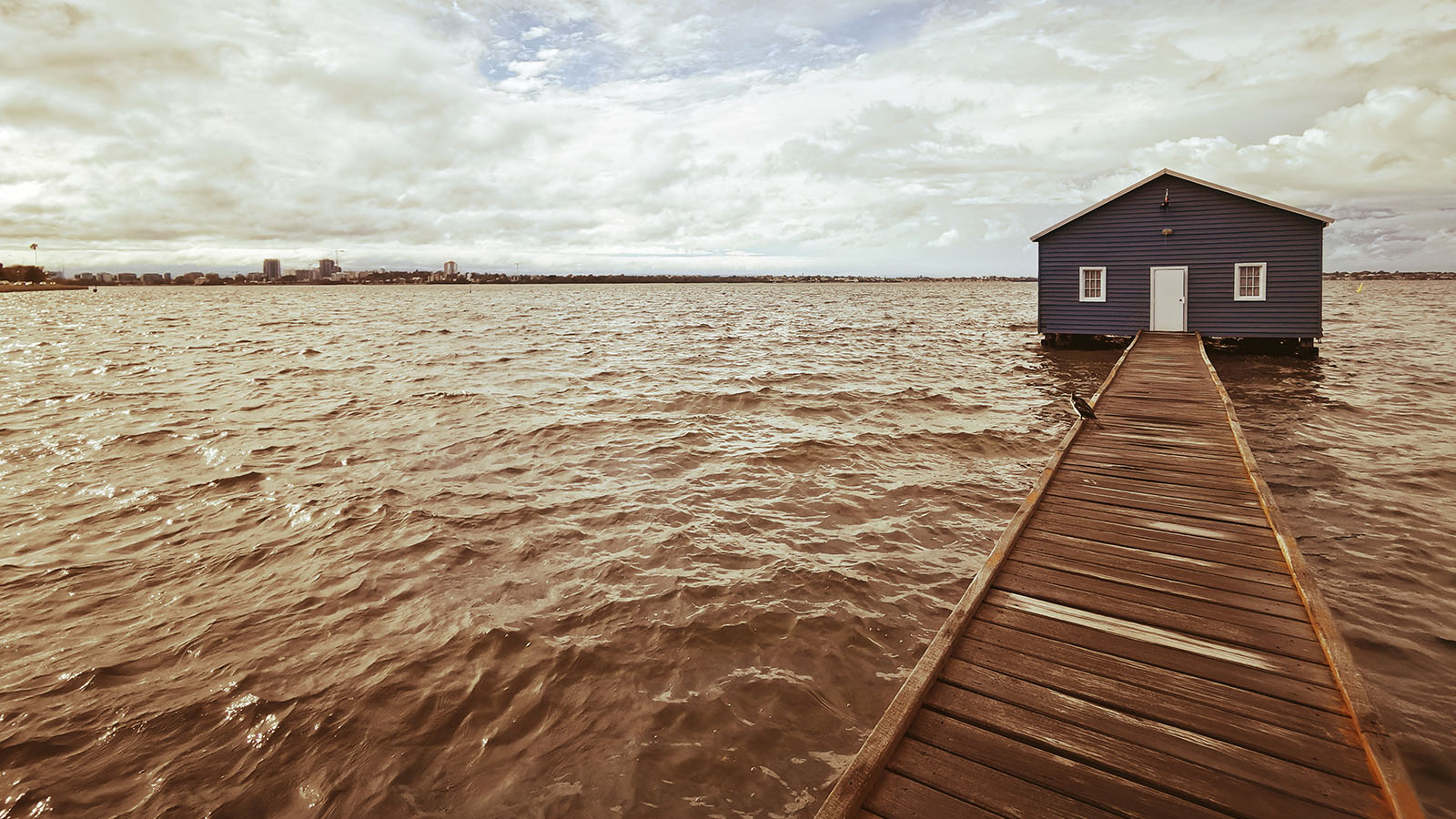 Matching with the brand ethos of Handwritten Collection, the room doesn't feel like a typical hotel room either. There's a distinctly premium feel, which also carries into the bathroom and its walk-in shower.
Location-wise, you're right at the University of Western Australia. And in fact, UWA owns this hotel. Any member of the public can stay here, though – you don't need to be studying or visiting the university itself to make a booking. For those travelling on business, its location won't be quite as convenient for CBD meetings as some other Accor hotels. Yet having said that, Elizabeth Quay is only 6-10 minutes by car, so you're not far from the action.
Those visiting on holidays may prefer the location for its waterside views and to explore the local area. There's also a particularly photogenic spot nearby – Blue Boat House. Even if your schedule is packed, make time for a quick walk and photo. After all, you're already right here.
Dining at Wonil Hotel Perth – Handwritten Collection
Right now, Wonil Hotel's on-site restaurant opens only for breakfast. Most of the time, that's delivered via an à la carte menu. Only on the hotel's busiest days is that replaced with a buffet – after all, this hotel has just 66 rooms.
During my pit stop, the property is lightly loaded, which means ordering from the menu. I enjoy a tasty poached egg and smashed avocado dish – and I'm pleased that the order doesn't take long to deliver. When breakfast is included with your room rate (or granted as an ALL Platinum member or above), barista-made coffee also comes as part of the package.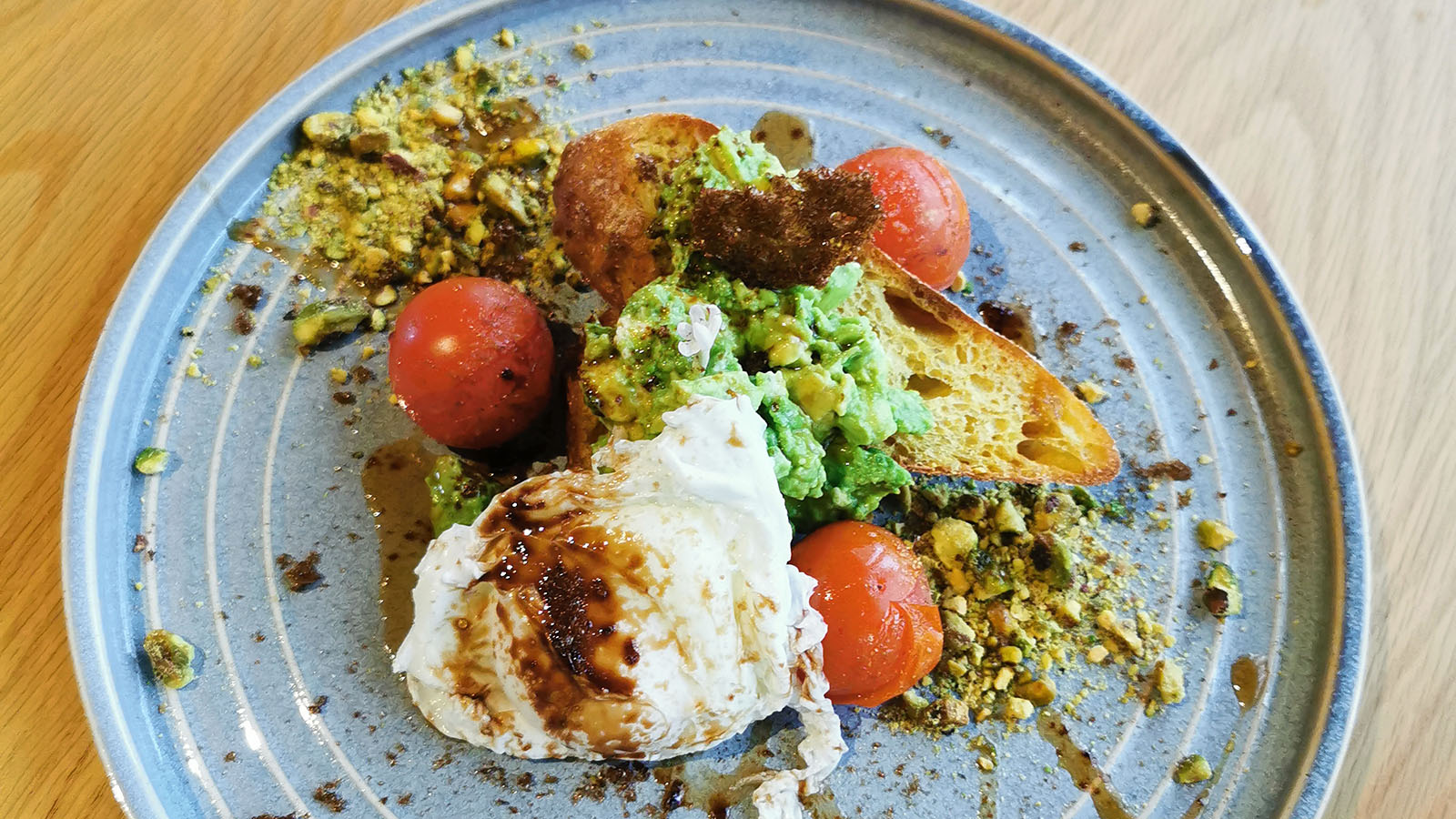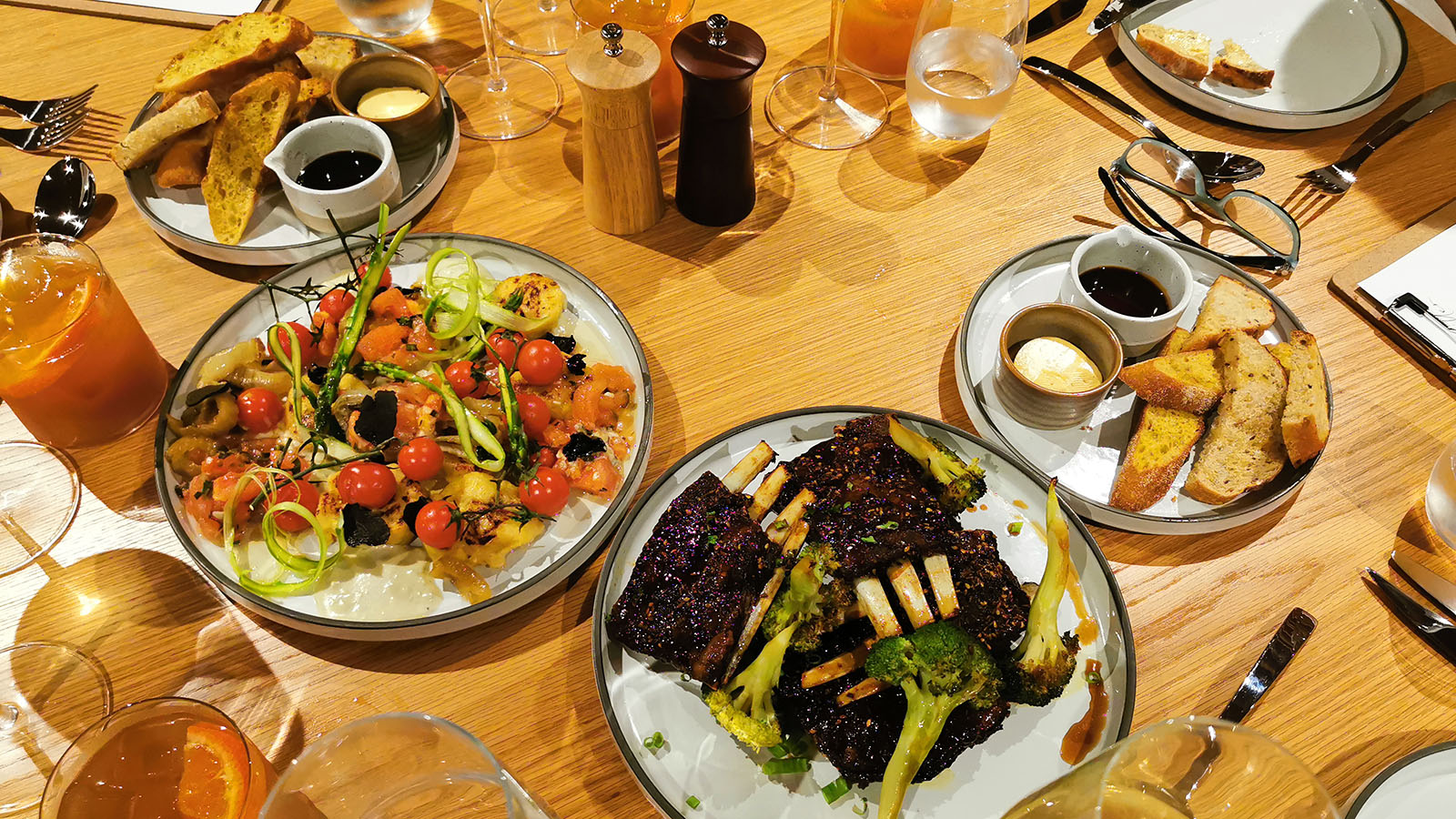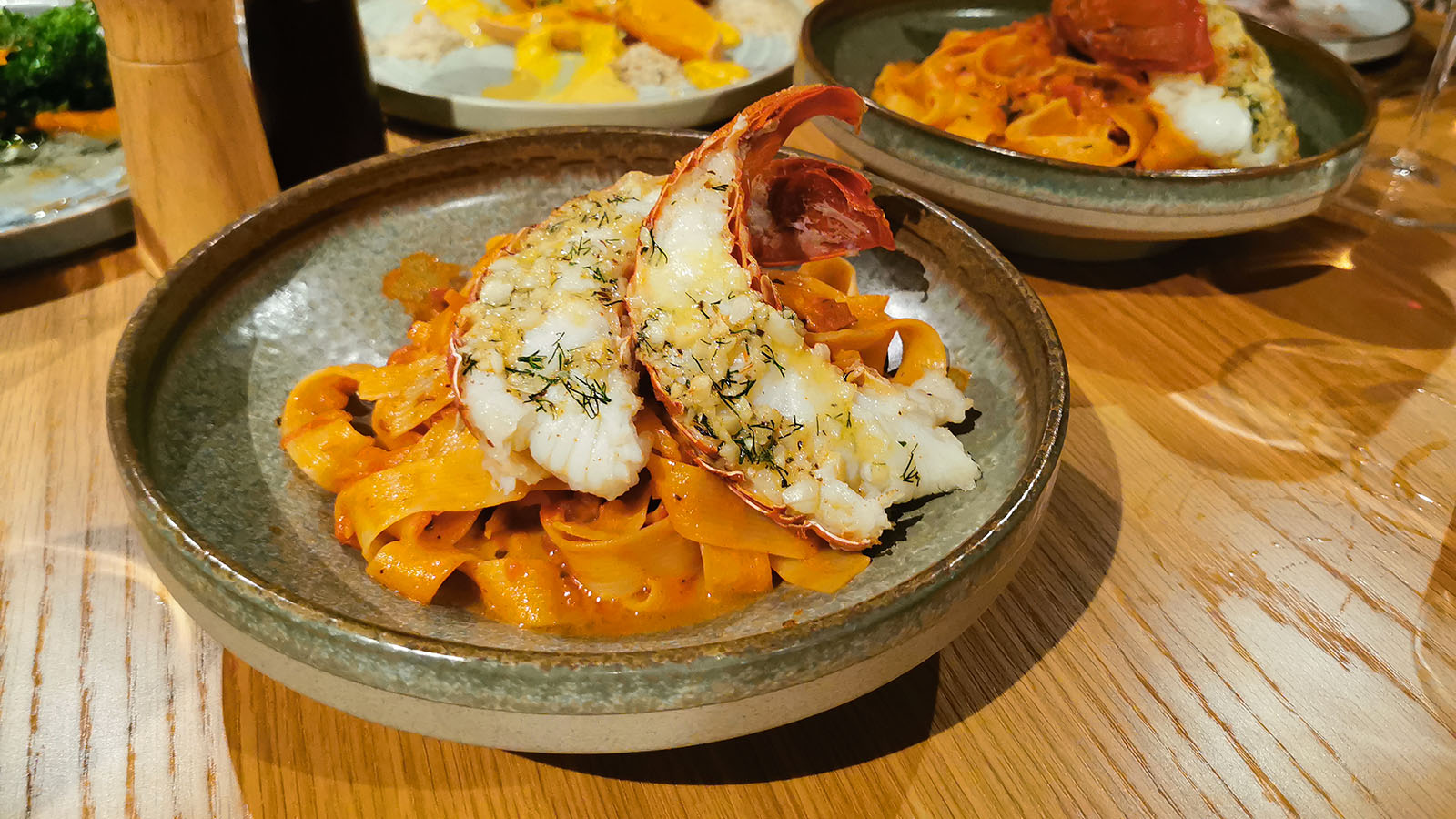 As mentioned, the restaurant doesn't currently open for lunch or dinner. And as it's early days, the venue doesn't have a name yet either. That's not expected to change until the liquor licence is granted, with June being the latest forecast. But with a few regular Accor guests in-house, staff take the chance to showcase highlights from the first draft of the upcoming menu.
Of the things we sampled, the baked garlic and cheese lobster tail is a hit. The same is true of the scrumptious slow-cooked spiced lamb ribs. Of course, the dishes I enjoy may be tweaked ahead of the restaurant's formal opening – or scrapped from the menu entirely. But it's nice to get a feel for the direction the restaurant plans to take.
Summing up
As somebody who travels regularly, I generally know what to expect at hotels. When I book a Pullman, there's always a certain vibe to the stay – and ditto when I stay at other popular Accor brands like Sofitel. Handwritten Collection, though, is new territory. An unexpected 'find', so to speak.
At first, the feeling is similar to flying with a new airline for the first time – while still being recognised for your loyalty. But after visiting, it already feels more familiar – and for me, sits a tad more at the leisure end of the spectrum. I say that as the rooms are more relaxed and geared towards kicking back.
The property doesn't have amenities like work desks in the rooms or an executive lounge. To work comfortably on a laptop, I have to set up on the outdoor terrace, without access to power. But trips like this are always business visits for me. The vibe here is definitely more 'holiday' than 'work' – and that's what would draw me in for a return visit.
On another note, there's one more thing this property does differently. All profits from the hotel are donated to the Forrest Research Foundation. The organisation supports post-graduate researchers in Western Australia – an apt choice, for a hotel owned by a university.
If you're keen to experience Handwritten Collection for yourself, you can book Wonil Hotel through the usual channels, including the Accor website. Not heading out west any time soon? A second Handwritten Collection property is now open in Sydney, too. That's Hotel Morris – also part of the Accor stable.
Feature image courtesy of Wonil Hotel Perth. All other photography by Chris Chamberlin, who travelled and stayed as a guest of ALL – Accor Live Limitless.
---
Stay up to date with the latest news, reviews and guides by subscribing to Point Hacks' email newsletter.
Introducing Australia's first Handwritten Collection hotel
was last modified:
August 25th, 2023
by