Avianca LifeMiles is currently offering up to 165% bonus miles on all purchases made before 22 February 2023. That means you get double the original amount, plus a further 65% extra. For example, buy 100,000 miles for US$3,300 and end up with 265,000 miles instead – that's only 1.25 US cents per mile!
It's not the lowest they've ever been, but it's decent enough if you have a particular redemption in mind.
Buy Avianca LifeMiles for great-value reward seats on Star Alliance carriers such as Japan's ANA, Thai Airways, Singapore Airlines and more. But keep in mind, reward seat availability can be quite restricted on high-demand routes, so you'll definitely want to check for seats before buying.
Want to whisk your partner to Asia in style? Prices start from 40,000 miles one-way in Business Class departing Asia (or 90,000 miles return, as the program charges 50,000 miles flying out of Australia).
With this current promo, you can buy enough miles and redeem a return Business reward from Sydney to Tokyo on ANA, for just AU$957 each way including fees and taxes. And there's plenty more to explore on the chart – read more about the best uses of Avianca LifeMiles.
The current LifeMiles purchase miles promotion
Offer: 160% bonus miles on top of your purchased amount (tiered).

Buy 1,000 – 20,000 miles = 140% bonus
Buy 21,000 – 50,000 miles = 150% bonus
Buy 51,000 – 200,000 miles = 160% bonus

Bonus: Gain an additional 5% bonus on top if you register through this link from 'One Mile at a Time'.
Valid until: 22 February 2023 (likely 23 February 2023 in Australia).
Booking fees: US$25 redemption fee online (recommended) or US$85 over the phone.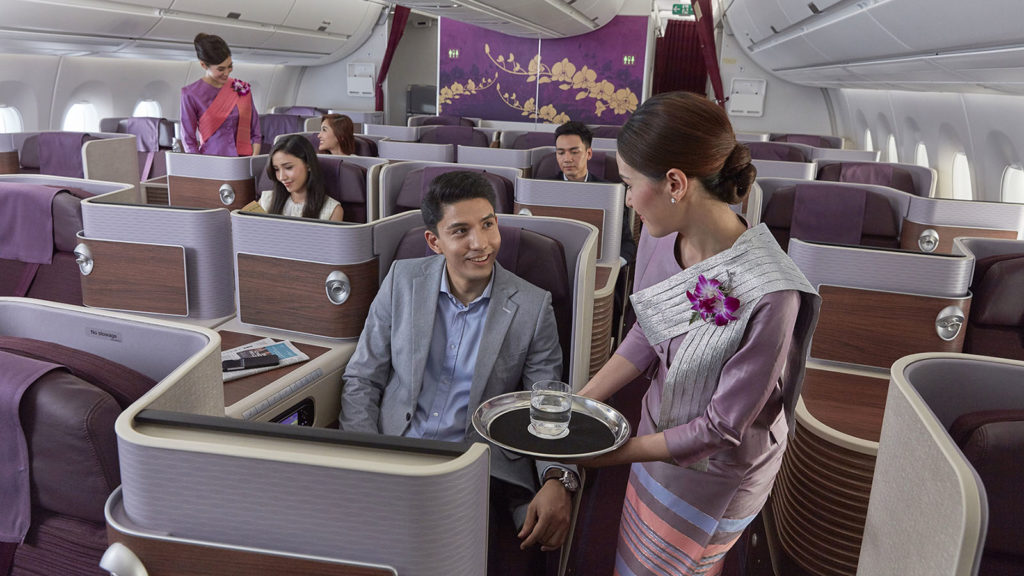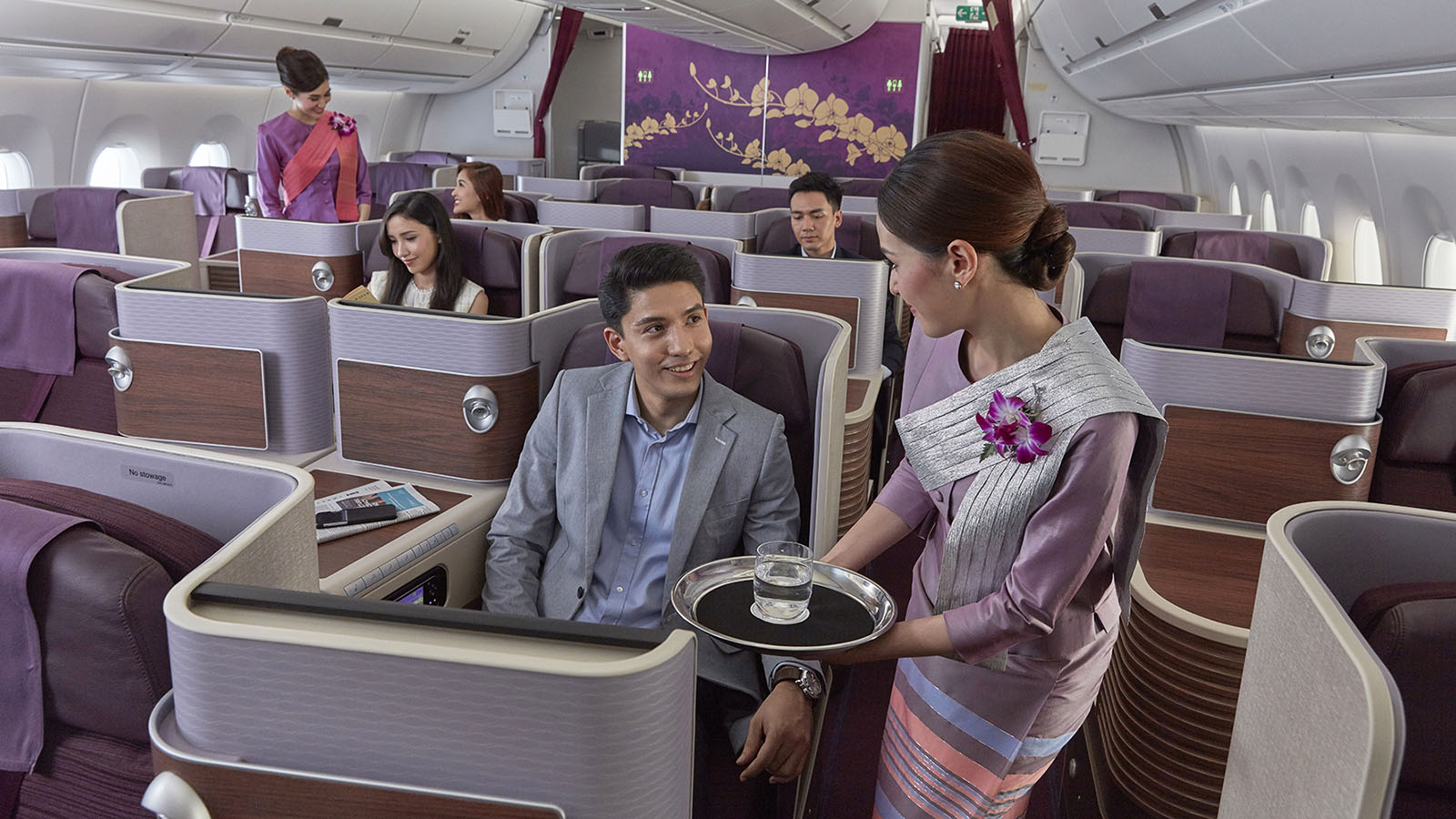 This promotion yields a favourable per-mile price of 1.27 US cents when buying more than 51,000 miles before the bonus. In fact, you can buy up to 520,000 Avianca LifeMiles for US$6,600 (~AU$9,555) including the bonus. You can easily get far more value than that when redeeming for Business and First Class flights.
Let's say you want to book two return Business Class trips with ANA from Sydney to Tokyo.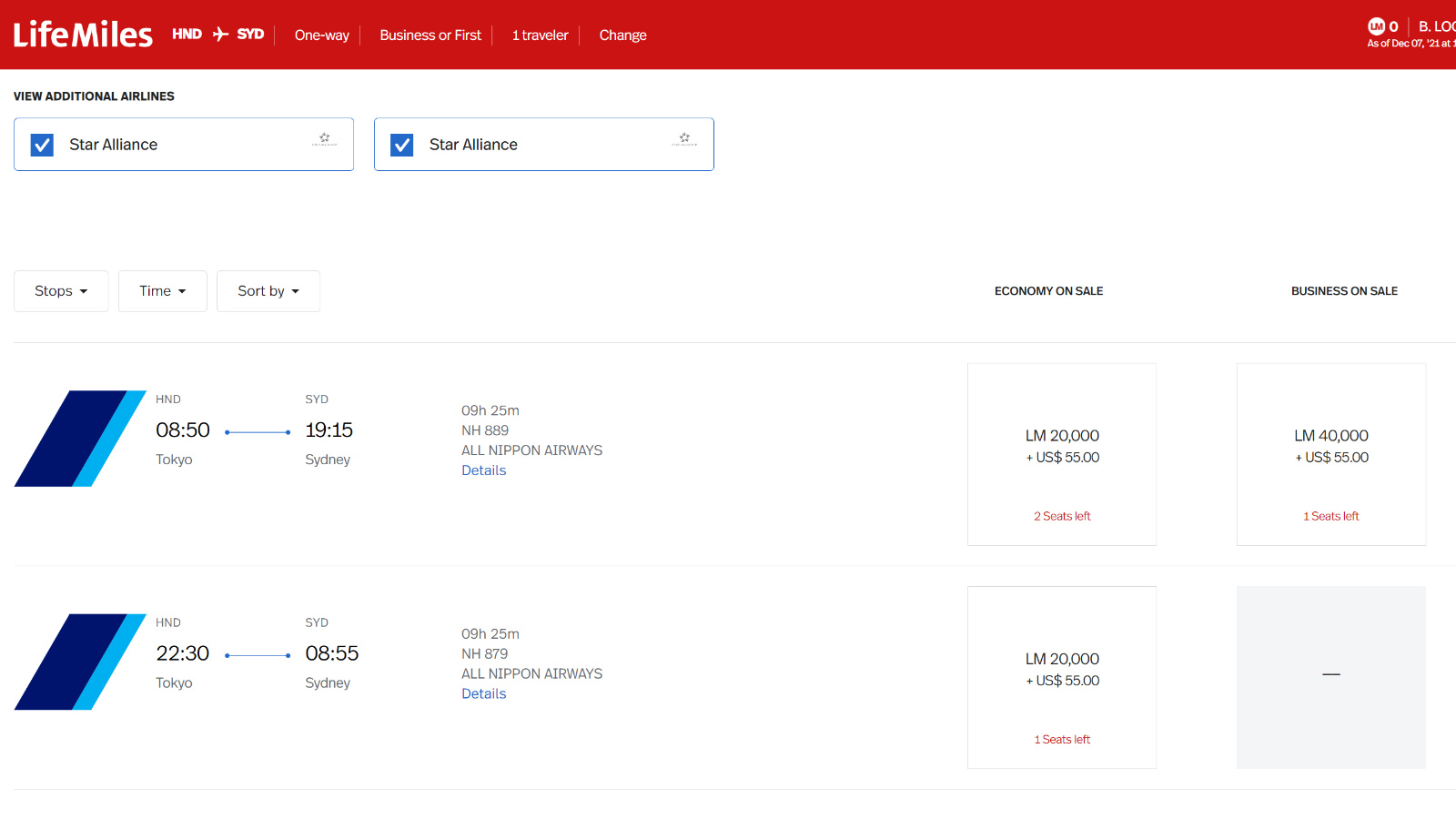 You'll need 180,000 miles in total.
But with the bonus offer, you only need to buy 68,000 miles for US$2,244 to end up with 180,200 miles.
Add US$220 in taxes per person (two return trips, US$110 per trip).
Add a US$50 booking fee overall (two trips, US$25 per trips).
That comes to US$2,514 or ~AU$3,637 for two return fares – or just $909.25 per flight.
Purchase Avianca LifeMiles here →
Ad – Scroll down to continue reading.Minimum spend, terms & conditions apply.
Offer history
Keeping an eye on the pulse of LifeMiles' offers can help you be more informed about when to buy. Note there is a gap since we didn't cover overseas offers during that stage of the pandemic.
Date
Cost per point
(USD cents)
Notes
February 2023
1.25
Up to 160% bonus
(165% with OMAAT offer)
January 2023
1.25
Up to 165% bonus
November 2022
1.22
Up to 170% bonus
May 2022
1.29
Up to 155% bonus
December 2021
1.20
Up to 175% bonus
September 2020
1.11
Cheapest
Up to 200% bonus
Exclusive OMAAT offer
February 2020
1.38
Exclusive OMAAT offer
Summing up
Australia and New Zealand-based flyers can still enjoy well-priced sweet spots with Avianca LifeMiles. Just be mindful that your miles expire if you don't earn any in a 12-month period. You might want to buy some miles once a year to keep your balance ticking over.
But our overall advice is still to only buy what you need and can use to redeem immediately. If you have a LifeMiles account, we highly recommend you search for reward seat availability before buying miles.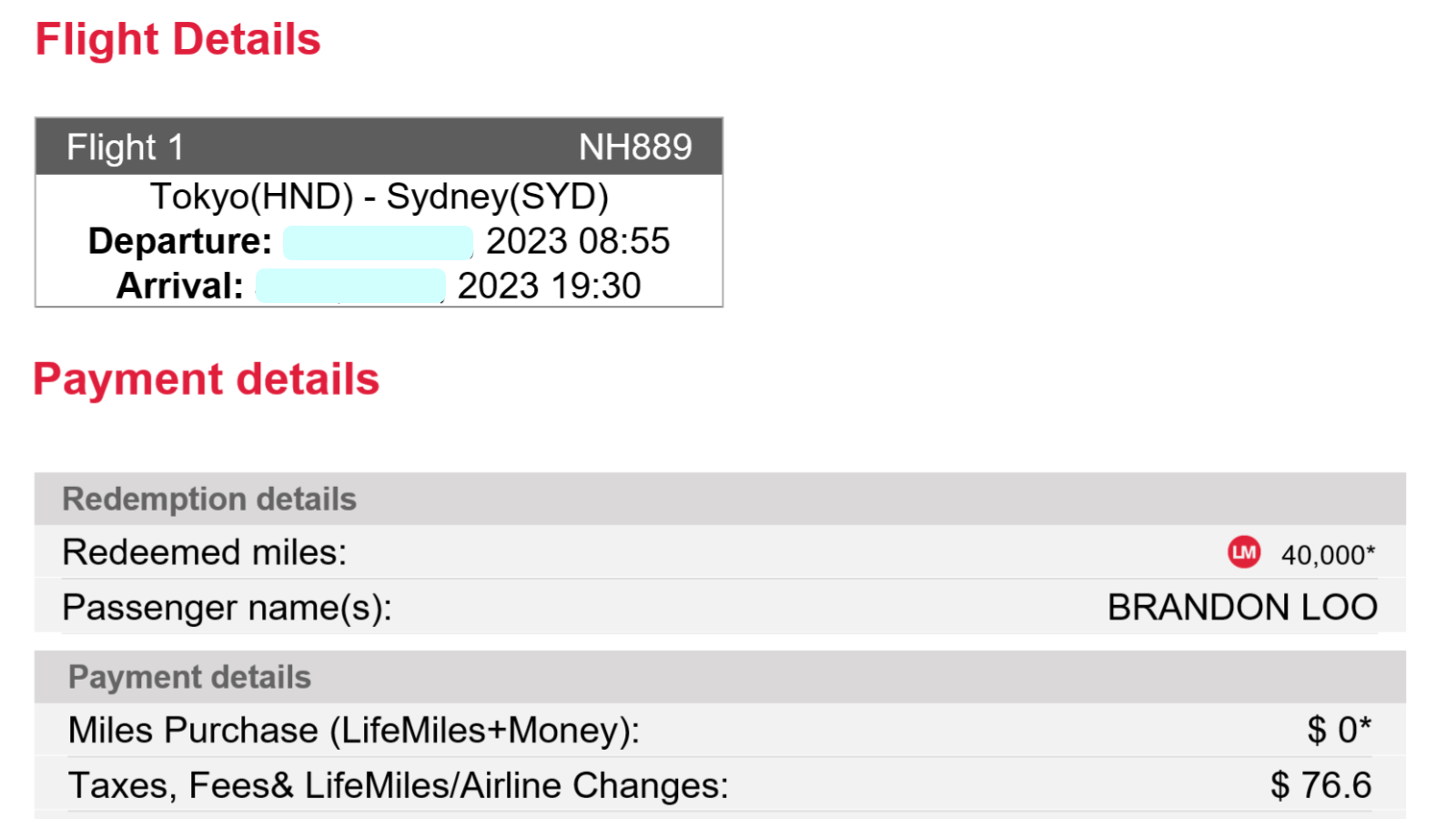 LifeMiles is probably better suited to Australia-Asia rewards, given you only need 90,000 miles return in Business. Taxes are about US$120 (AU$171) return per person, depending on the route. Of course, there are other sweet spots abroad – such as ANA's fantastic First Class from the USA to Japan for 90,000 miles one-way.
It starts to get a bit pricey when you travel from Australia to further abroad. Business Class flights from our country to the US are 160,000 miles return, while to Europe it's 177,500 miles return.
Because Avianca LifeMiles is based in Colombia, getting the right assistance in English can be tricky if you make a mistake. But that's what we're here for! Check out our dedicated guide on how to buy Avianca Lifemiles if you need further help.
Buy Avianca LifeMiles with up to 165% bonus
was last modified:
February 17th, 2023
by