Private health insurance is big business in Australia. As of 31 March 2021, almost 44.2% of the population hold hospital cover and 53.8% enjoy 'extras' – that's in excess of 13.8 million people. Competition for customers is fierce and there are often great deals for new sign-ups, including gift cards and frequent flyer points.
Here are two simple ways to ensure you're getting the most points out of your cover, so you can hop onto that plane sooner after getting your regular check-ups done.
1. Review your private health cover annually
We're sure most people know to check their health cover at each renewal, but we're all creatures of habit and sometimes it's easier just to stick with the same insurer. But if you have time, we definitely recommend you browse other insurers and see if you can not only get a better quote but also snag a bonus.
We're not affiliated with any of these insurers, but Qantas Insurance usually offers 100,000 Qantas Points or more, while Bupa is tied up with Woolworths Everyday Rewards and HCF can earn you Flybuys points.
Remember that by law, you have the right to change health insurers and your 'Lifetime Health Cover' status should not change, as long as you maintain a hospital policy. Your previously-served waiting periods will also carry across if you maintain equivalent cover. Do check with your new insurer if you plan on increasing or decreasing your cover.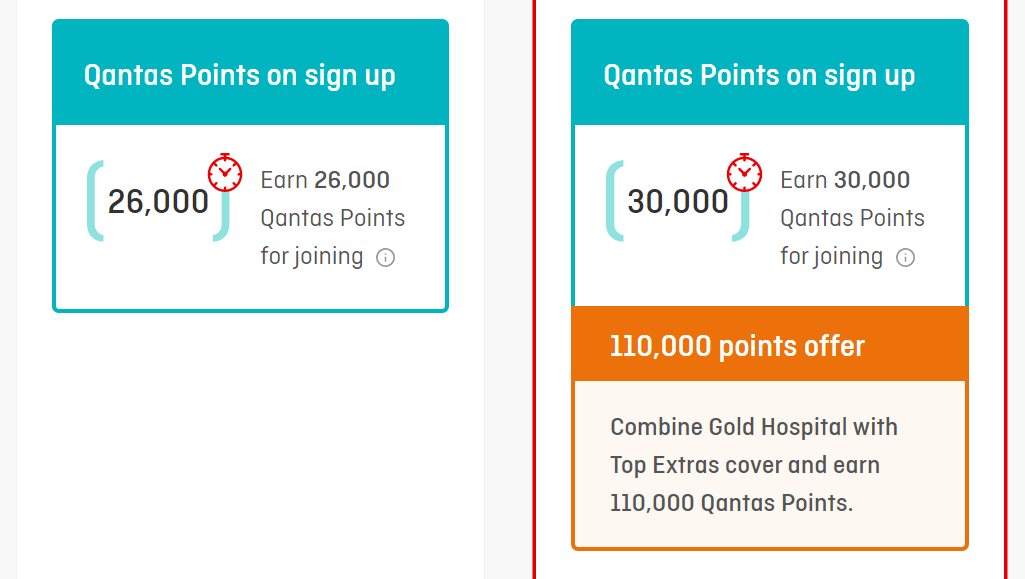 Ad – Scroll down to continue reading.Minimum spend, terms & conditions apply.
2. Pay for treatment upfront, then claim back
This tip comes courtesy of my dentist – thanks Jake! – and it's so simple that I'm left wondering why I didn't think of it sooner. When you use your 'extras' cover for eligible services such as dentistry, remedial massage, podiatry or physio (to name a few), the insurance will normally pay a set benefit immediately so you just have to pay the remaining gap.
But especially with dentistry and optical, there are often gap-free deals in place so you're 100% covered and don't have to pay a cent. Great, right? Well, one sneaky way to boost your frequent flyer points balance is to pay the whole bill on your points-earning card in advance, then claim the benefit back manually. And even if it's not a 100% cover and there is a gap to pay, make sure to still pay the entire bill on your card and manually claim back what you can. You'll still come out on top!
I'll drop a few caveats; this won't be for everyone. It involves extra work, which could include entering a few details into the insurer's app or website. The clinic will have to print or email more paperwork to you. But if you're able to pay upfront and lodge a claim reasonably easily, then this is an easy way to earn a few hundred extra frequent flyer points at a time.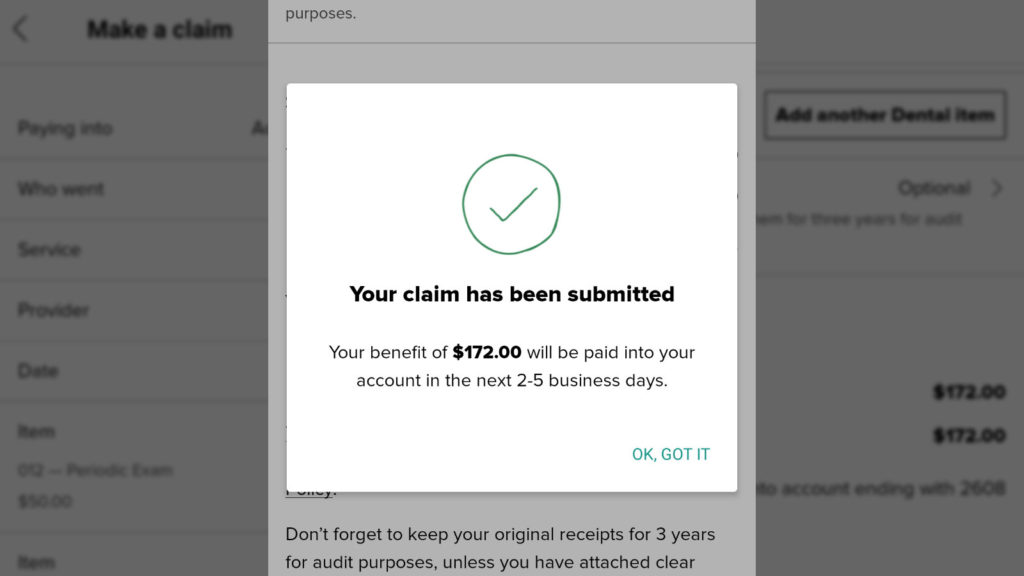 This tip also works with other systems such as Medicare rebates for GPs and specialists, plus allied health practitioners with an appropriate referral.
One benefit of the Medicare system is that many practices are able to automatically claim the benefit into your bank account – you just need to pay the whole bill upfront via your points-earning card and they'll do the work to get your benefit rebated back. Be sure to ask about this when you arrive.
Summing up
There is very little loyalty in private health cover. While some insurers will boost your limits or dangle other carrots for staying on, often the grass is greener on the other side. Check to see if you can save money with discounted first-year offers, as well as pocketing sign-up bonuses or waived waiting periods.
Also, switching up the way you pay for treatment can help boost your points balance. It's not going to be life-changing amounts, but 200 points here and another 150 points there does add up eventually. Depending on your clinician and health fund, it may require very little extra work to get the extra points, while still making use of your existing entitlements.
---
Earn 1 Qantas Point per dollar and even more through the 'Shop Small' program when you support your local participating clinic and use your American Express Qantas Premium Card.
---
Maximise frequent flyer points from private health insurance and Medicare
was last modified:
August 25th, 2023
by