In the latter part of 2016, Qantas and ingogo partnered to offer Qantas Points on taxi rides through ingogo's app. Here's a look at what Ingogo offers and how it differs to GoCatch.
Under the current ingogo joining bonus you can earn 250 bonus Qantas Points for your first four bookings – so a maximum of 1000 points on offer until 30 June 2017.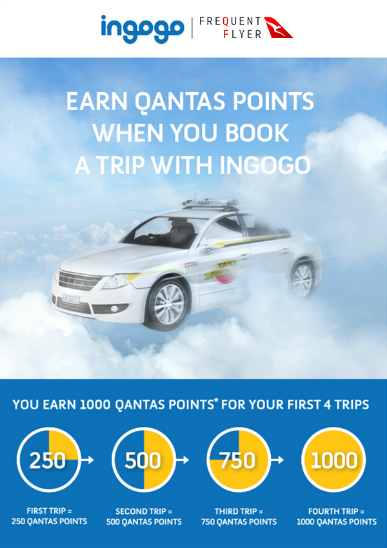 On an ongoing basis, eligible trips taken when using ingogo app will earn you 1 Qantas Point for each $1 spent.
What is ingogo?
ingogo is a taxi booking service for both passengers and drivers, which can be accessed through mobile or desktop. Many people may immediately think of Uber as a similar service, but in fact, you actually book taxis rather than rideshares but with a twist in regards to how it is priced.
ingogo allows the ability to track your taxi's location while you wait, to text the driver if required, and complete payment through a one-touch process. The app is not short of advanced features, including the ability to book taxis in advance and booking taxis at an airport once you land, allowing you to head straight to the Airport Pre-Booked Taxi area and skip the queues
It currently operates in Australia's five largest metropolitan areas of Sydney, Melbourne, Brisbane, Perth and Adelaide.
To distinguish itself from Uber, ingogo provides fixed fare pricing, along with a pickup guarantee. That is, if a driver cancels your job and a replacement driver can't be found, then a $10 credit is applied to your account for future use.
Ingogo has this short video explaining its service:
How to earn Qantas Frequent Flyer Points with ingogo taxis
You will first need to download the ingogo app (iOS or Android) and create an account. Once your account is created, you will need to log in your Ingogo account, and select the menu button in the top right-hand side of the app: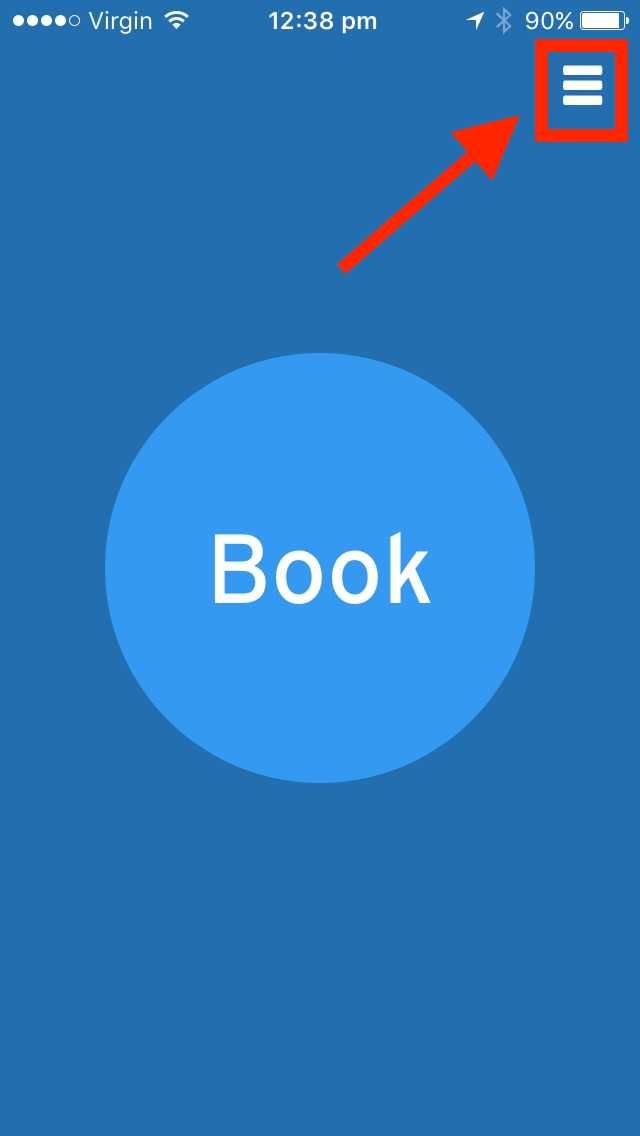 and select 'Qantas Frequent Flyer':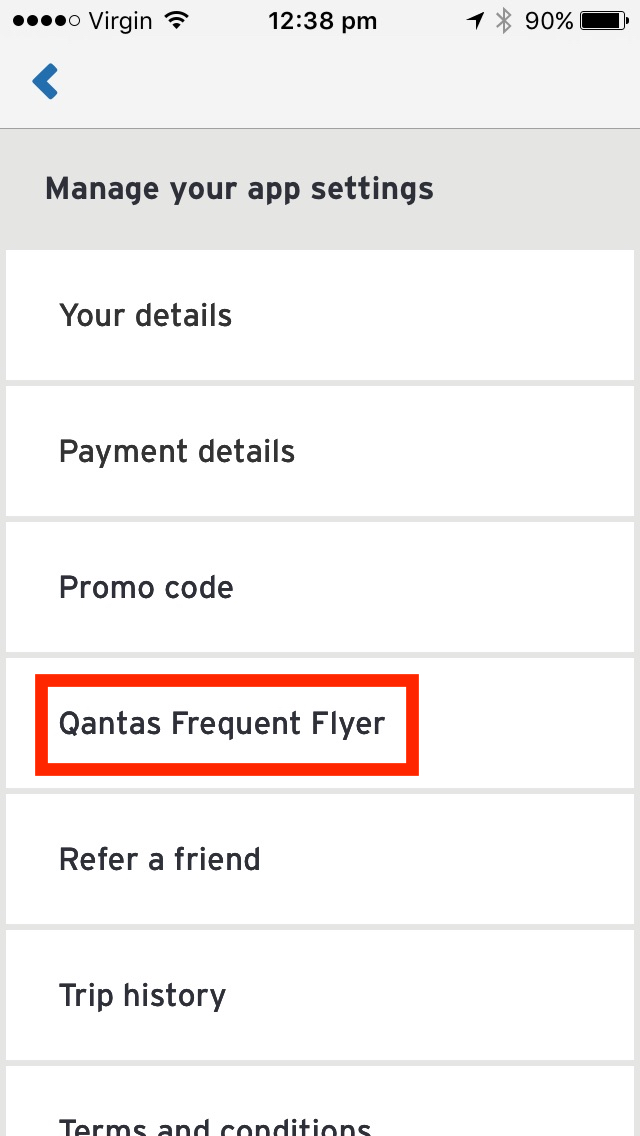 and finally input your Qantas Frequent Flyer details: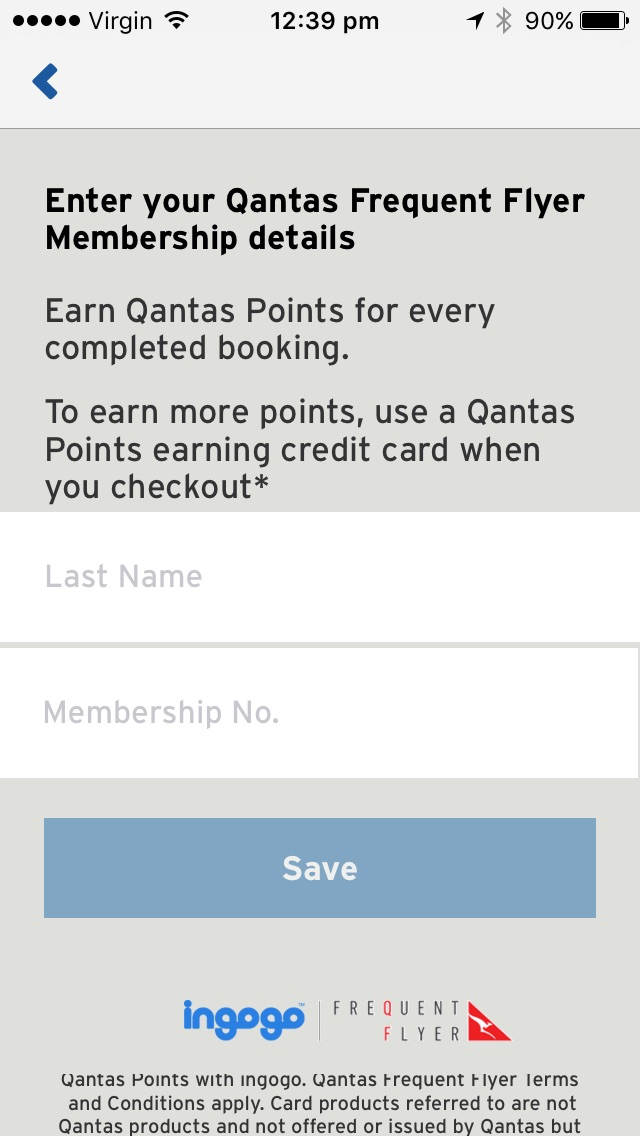 and you're done!
Eligible trips taken using the ingogo app will earn you 1 Qantas Point for each $1 spent. As an example, if your fare was $30 (inclusive of GST), then you will earn 30 Qantas Points.
Eligible travel is inclusive of GST, toll and all other costs included in the fare but excludes cancellation fees, payments that are reversed or refunded, booked trips that are not completed and payments which are suspected or deemed by ingogo to be fraudulent.
Pricing
ingogo provides fixed fares, which means that you will see the amount of the full-fare (with no additional fees or tolls) at the time of booking.
ingogo uses an algorithm to determine price, which includes inputs such as distance travelled and the time and day of the week, but assure passengers that these fares are calculated fairly, as they are based on historical data and the journey is optimised for the shortest possible journey time based on up to the minute traffic conditions.
Summing up
ingogo offers a simple earn rate of 1 Qantas Point per dollar spent but you should look at what you can earn with other services to make an informed decision.
Be sure to read our comparison guide for earning points with rideshare and car booking services.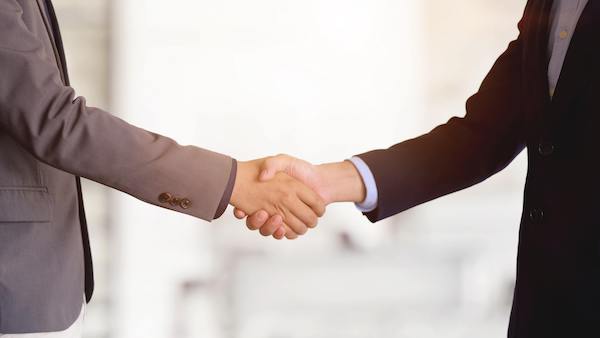 This content contains affiliate links from which Point Hacks may earn commissions from transactions generated from new customers, bookings and general enquiries
Find out more here
ingogo offering up to 1000 bonus Qantas Points on first four taxi bookings
was last modified:
August 31st, 2020
by
ingogo offering up to 1000 bonus Qantas Points on first four taxi bookings
was last modified:
August 31st, 2020
by