At Point Hacks, we love travelling and empowering you to do the same with points. Australian towns are separated by vast distances and overseas holidays are on the wishlists of many. But there's no denying that the jet-setting lifestyle is one of many contributors to climate change. That's why we should aim to undertake more eco-friendly travel.
Interested in some figures? The Air Transport Action Group estimates that aviation is responsible for roughly 2% of global CO2 emissions, though other sources peg that figure closer to 2.4% now. And out of the carbon emissions from all forms of transport, aviation comprises just 12%, compared to road transport at 74%.
Carriers such as Qantas and Virgin Australia are actively investing in ways to reduce the carbon footprint of flying in the future. Sustainable aviation fuels are an integral part of that research. But for now, here are some easier steps you can take to make flying more sustainable in the future.
1. Choose newer, fuel-efficient aircraft
Airbus and Boeing's latest generation of jets tend to be more fuel-efficient than ever. Minor design changes and lighter, composite materials mean that we can see more than 25% reductions in fuel burn and CO2 emissions, in some cases. The models to look out for are:
Boeing 777X family, including the 777-8 and 777-9.
Airbus A350 family, including the A350-900 and A350-1000.
Boeing 787 family, including the 787-8 and 787-9.
Airbus A330neo family, including the A330-800 and A330-900.
Boeing 737 MAX family, including the 737-7, 737-8, 737-9 and 737-10.
Airbus A320neo family, including the A319neo, A320neo, A321LR and A321XLR.
Airbus A220 family, including the A220-100 and A220-300.
You'll most likely find these jets on international flights or abroad. At the time of writing, no Australian airline operates these newer fuel-efficient planes on domestic routes, except for the odd Qantas Boeing 787 jaunt.
But in good news, we expect Qantas to announce a decision on its new domestic fleet before the end of 2021. Virgin Australia is forging ahead with the Boeing 737 MAX 10 from mid-2023.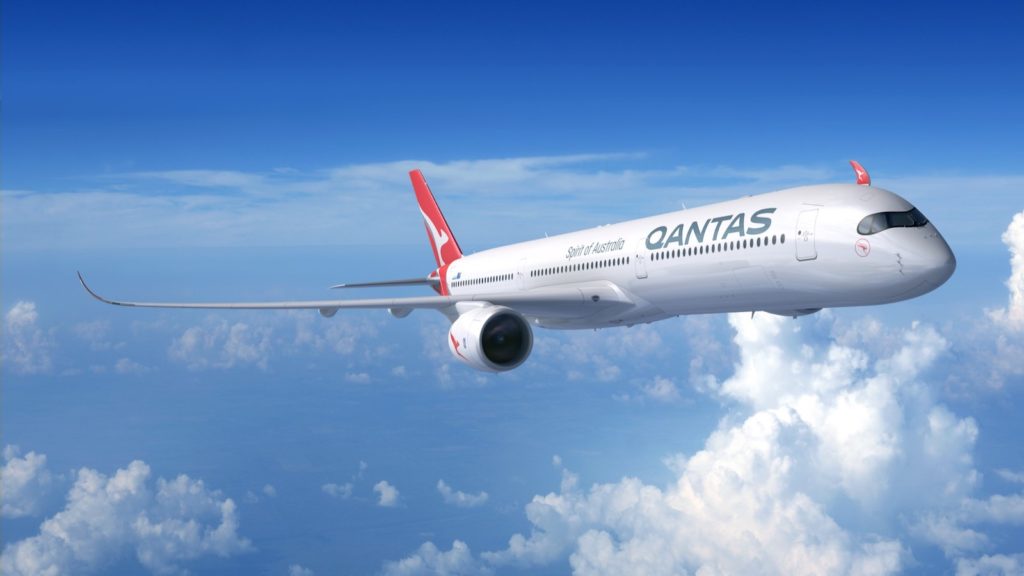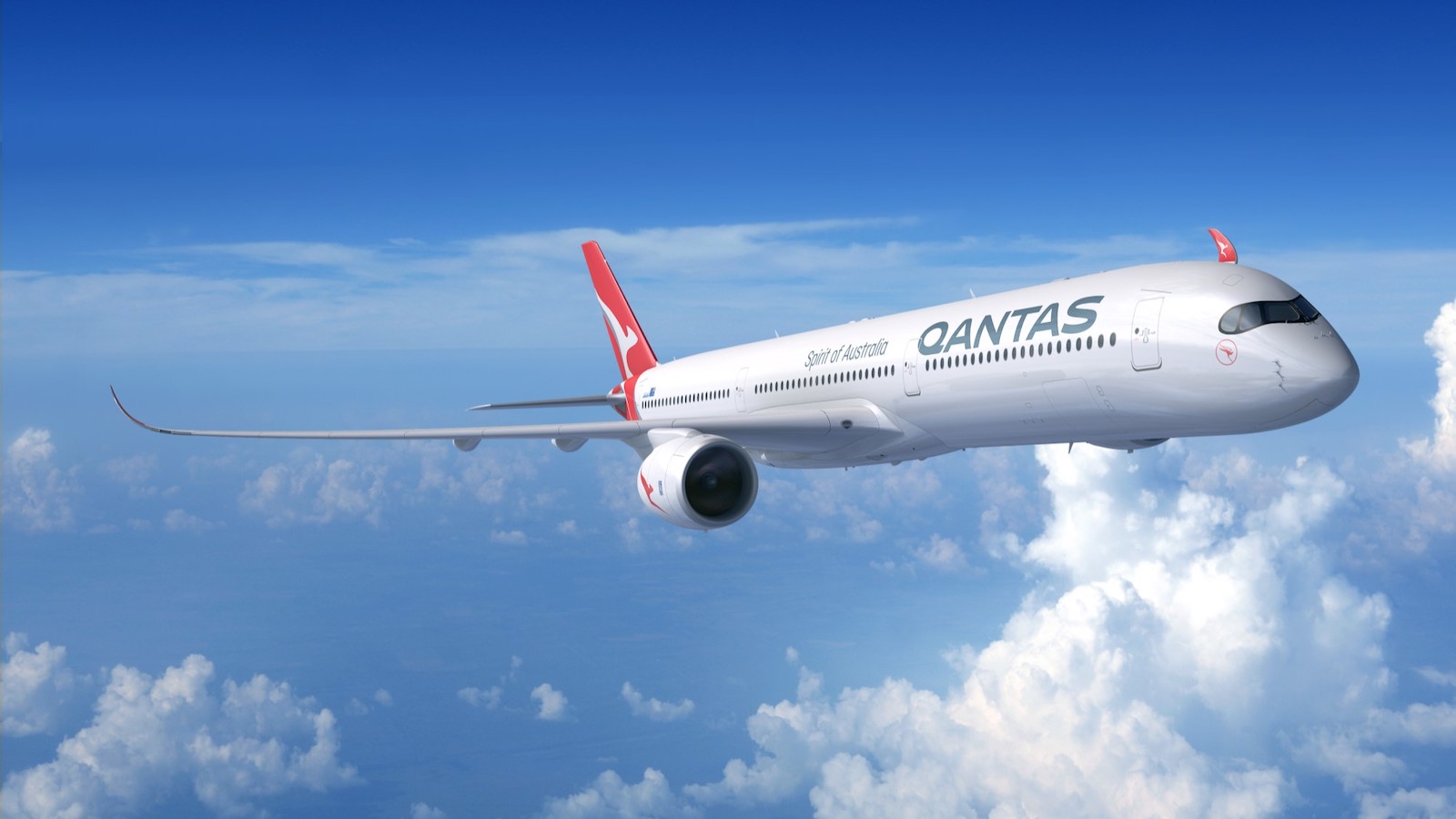 Since all of these next-gen models are relatively new, you can also expect the latest mod-cons onboard. As much as we love the Airbus A380 and all the space it affords, its four engines come at a price. Older quad-jet planes such as the Airbus A340 and Boeing 747 are similarly out of favour, now.
2. Buy carbon offsets
Qantas, Jetstar and Virgin Australia offer the opportunity to purchase carbon offsets when booking a flight on their websites. Essentially, this makes flying more eco-friendly by supporting a project that removes a similar amount of carbon from the atmosphere. Other popular international carriers like Cathay Pacific, Japan Airlines and United allow you to buy carbon offsets too.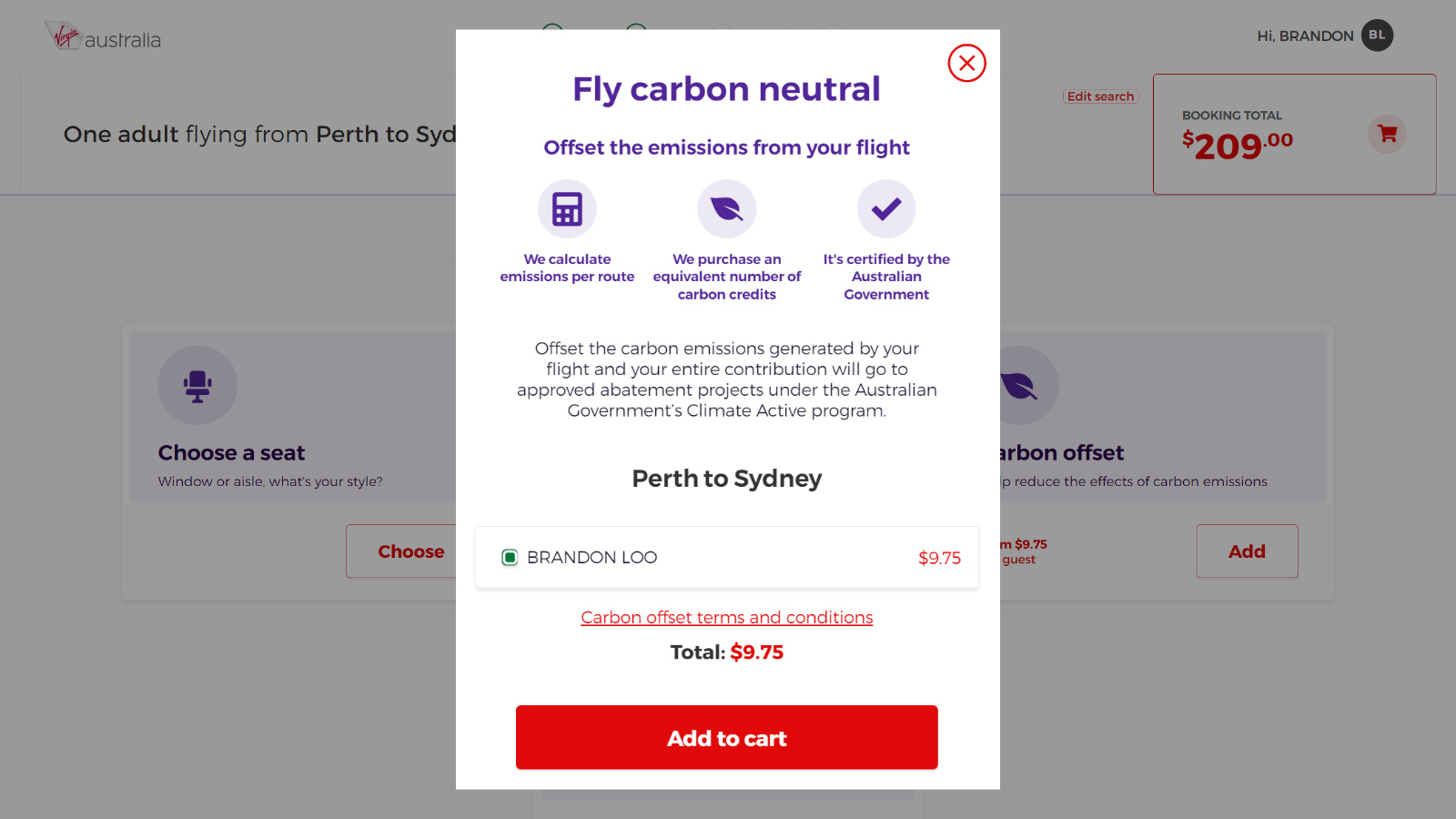 A standout is the ability to earn 10 Qantas Points per dollar spent on carbon offsets with Qantas. Given our valuation of Qantas Points, that's almost a 20% cashback on your purchase. The airline will also match every contribution dollar-for-dollar, so your impact will be doubled.
For example, a return flight between Sydney and Melbourne will emit just under 150kg of CO₂. Qantas offers the ability to purchase a carbon offset for $2. Note that you must purchase the offsets at the time of booking (not afterwards). The bonus points land in your account within a week.
In 2022, buying carbon offsets will become part of Qantas' Green tier, which rewards frequent flyers for being eco-conscious.
Our advice is to purchase credits through agencies that carry the Australian Government's Carbon Neutral Certification or are endorsed by Climate Active. Some popular eco-friendly providers are:
3. Fly nonstop rather than indirect
A common mantra of ardent frequent flyers is 'why fly direct when you can connect.' It's a joke about how they can maximise their points and Status Credits earn when taking two (or more) flights to reach a destination – such as Melbourne to Brisbane via Sydney. Of course, this practice isn't particularly eco-friendly.
Naturally, there are plenty of legitimate cases where you might choose a two-flight itinerary over a direct one, particularly where pricing is concerned. For example, if you have Velocity Points, you might want to book Singapore Airlines to fly Perth-Singapore-London, rather than pay for the Qantas direct Perth-London flight.
But it seems that around 25% of aviation emissions come from takeoff and landing, according to a 2010 report from NASA. The less you're contributing to that, the better. Plus, it will shave precious hours off your travel time.
4. Holiday closer to home
This one is pretty self-explanatory. The shorter the flight, the less pollution is emitted. It's not just the carbon footprint that concerns environmentalists. Aeroplanes also emit water vapours and other byproducts that can increase global temperatures.
Let's say you are dreaming of a beach holiday to ward off the winter blues. Choosing to fly from Sydney to Nadi (Fiji) instead of Malé (the Maldives) reduces your emissions by a whopping 66%.
(We've used the ICAO carbon emissions calculator, using SYD-NAN and SYD-SIN-MLE return in Economy as the comparison).
To put that in perspective, the 737kg of emissions saved by flying to Fiji instead of The Maldives is like turning all the power for your house off for a whole month.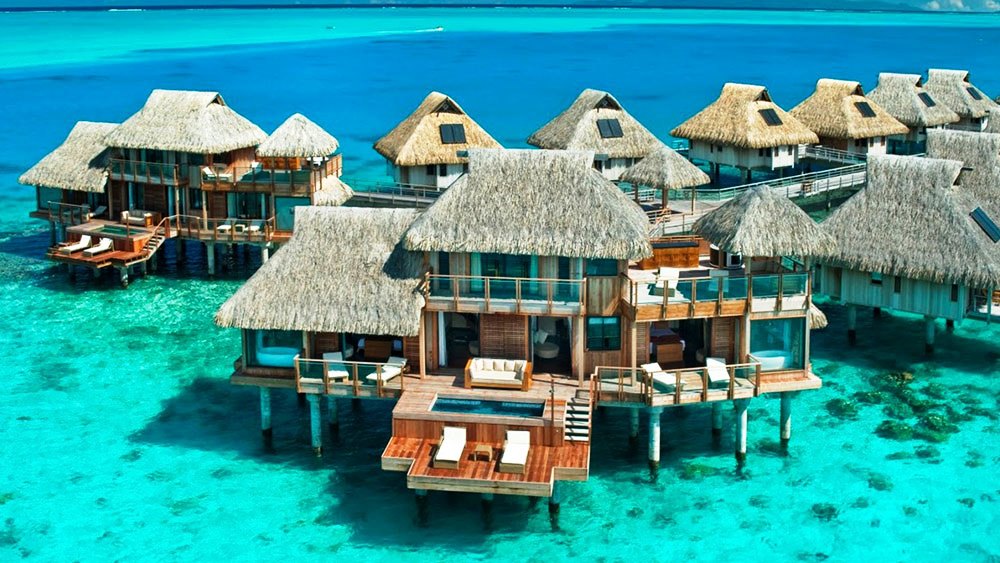 From a points-hacking perspective, flying shorter distances isn't always a bad thing. Some programs have excellent sweet spots for shorter routes. Plus, it means you can use fewer miles and save them for another trip down the track.
Ad – Scroll down to continue reading.Minimum spend, terms & conditions apply.
5. Stay at eco-friendly hotels
'Eco-friendly' can be a very loose definition when it comes to hotels. But generally, it means properties that actively minimise their impacts on the environment. This could be through using renewable energy, use of non-toxic cleaning agents, greywater use, plus on-site composting and recycling, to name a few. In Europe, the EU Ecolabel website is one way to find accredited hotels and campsites.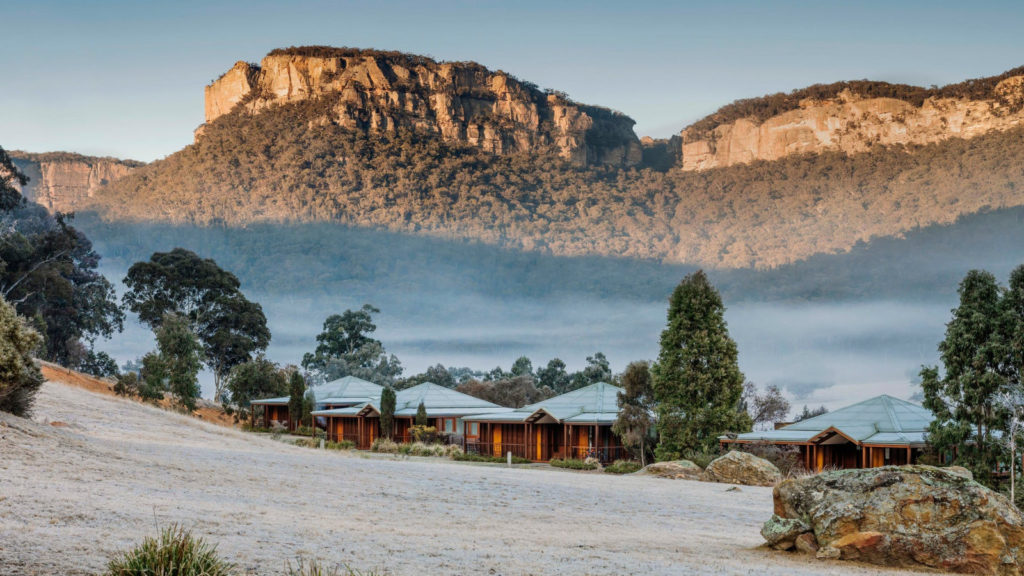 Speaking of hotels, I tend to avoid single-use amenities where possible. Instead, I've purchased a set of silicone travel shampoo bottles and fill them up at home. A bit of sports tape goes a long way in keeping them sealed! These work very well for shorter work or weekend trips around the country.
6. Pack lighter
Can you fit everything in your carry-on? The fewer unnecessary items you bring, the better it is for the environment in the long run. Sure, your extra pair of shoes won't make a big difference on its own. But collectively, every contribution to decreasing fuel burn is positive.
Back in 2018, United Airlines switched its in-flight magazines and safety cards to a thinner, lighter paper. The savings? Just 28 grams per magazine, but also more than 770,000 litres of fuel and USD$290,000 in fuel costs a year!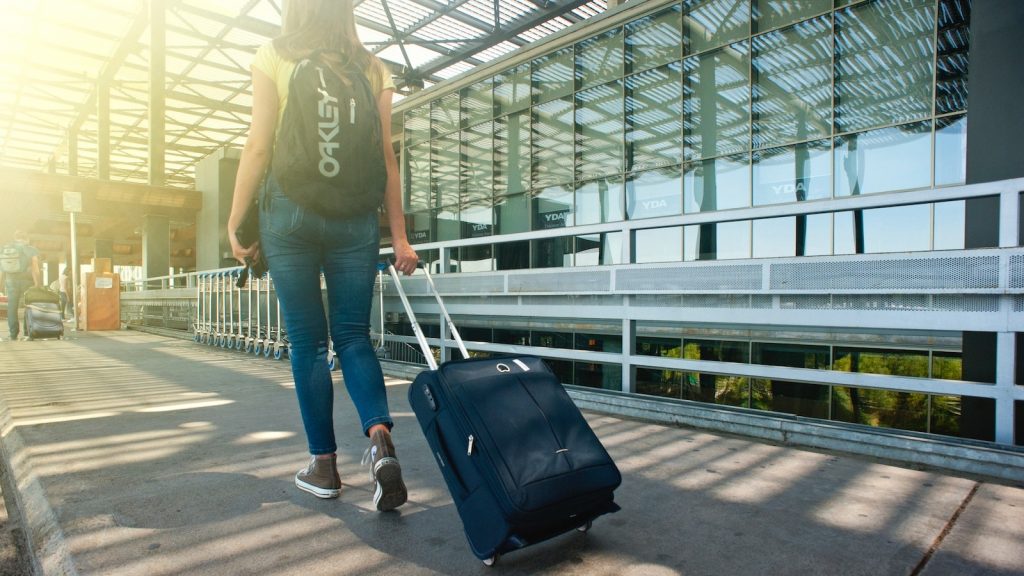 If you're flying a low-cost carrier and need to purchase checked baggage, see if you can pack everything in a 15kg or 20kg allowance. You'll save money and learn to pack more efficiently as well.
7. Consider transport alternatives
For shorter distances, travelling by train, bus or carshare can be better for the environment. I like to use Rome2Rio to explore the alternatives for transport between two points. Particularly in Europe, train travel is king.
Say you need to get from Madrid to Barcelona. This used to be the world's second-busiest air route – but then high-speed rail arrived. You can now take a 75-minute flight or opt for a 2½-hour train, city to city. Which would you prefer?
Well, once you take into account the extra time it takes to get to the airport, go through security, wait for and board your flight, then deplane and get to the city centre of Barcelona, it's actually an hour quicker by train. Plus, the emissions are 85% lower that way. That's a win-win!
8. Take public transport to and from the airport
This one's pretty simple too. Given flying isn't the best choice for the environment, why not make a small contribution by taking public transport to and from the airport?
Yes, that can be difficult when you arrive at an unknown destination. In that case, I like to use Google Maps before my flight so I know what my options are when I arrive.
For example, I can plug in an approximate time I think I would've cleared immigration and picked up my bags arriving at Tokyo's Haneda Airport. I can see that I have a number of quick and affordable public transport options to get me to the Ginza District in just over half an hour.
Summing up
There are more environmentally-friendly alternatives to flying, like catching a train or bus – or not travelling at all. However, flying is often necessary for work or to visit loved ones, and we all deserve a holiday at some stage. Plus, it can be hugely beneficial in learning about other ways of life and exploring different parts of this planet.
Until airlines 'crack the code' with sustainable aviation fuels, following these eight tips can at least help us all become more responsible travellers. And what's not to love about that?
Do you have any other suggestions to reduce the environmental impact of travelling?
Frequently asked questions on carbon offsets
How can I buy carbon offsets for Qantas flights?
Qantas gives the option to buy carbon offsets at the time of booking your flight at qantas.com. This is the best time to do so as you can earn 10 Qantas Points per dollar spent. Read more here.
How can I buy carbon offsets for Virgin Australia flights?
If you book directly at virginaustralia.com, you can use cash or Velocity Points to buy carbon offsets. Look for the Carbon Offset option under Travel Extras. If you've already made your booking, go to Manage Bookings.
How can I buy carbon offsets for Jetstar flights?
You can carbon offset your flight when you book on jetstar.com.
How can I buy carbon offsets for Singapore Airlines flights?
Singapore Airlines doesn't yet offer the option to buy carbon offsets when booking on the airlines' website. Therefore, you'll need to purchase offsets through a third party. Look for one with the Australian Government's Carbon Neutral Certification.
How can I buy carbon offsets for Emirates flights?
Emirates does not yet offer the option to buy carbon offsets when booking on the airlines' website. So same as above, you'll need to purchase offsets through a third party. Look for one with the Australian Government's Carbon Neutral Certification.
This article was originally written by Matt Moffitt.
Top 8 tips for eco-friendly flying and travel
was last modified:
December 10th, 2021
by