Flygskam is a Swedish phrase you might hear more of these days. It literally translates to 'flight shame' – and it's a growing movement in Europe to lower carbon emissions. But Europe is well connected with efficient train systems that simply can't be replicated in Australia. The Qantas 'Fly Carbon Neutral' program aims to curb the impacts of our carbon footprint with a range of conservation projects in Australia and abroad.
Australians love to travel – it's pretty much in our DNA. While we'll probably not be able to completely eliminate carbon emissions from flying, the Qantas Group does aim to be 'zero net emissions' by 2050. We'll also know more about the airline's interim 2030 targets soon.
With a range of strategies including sustainable fuels, smarter flight planning and continuing the carbon offsetting programs, Qantas' targets are well within reach. In fact, sustainability is a key part of the Qantas Group's approach.
Our customers are concerned about climate change and so are we. There's a lot of action we're taking as an airline to reduce our emissions and that means we have the framework to help our customers offset and take other steps to reduce their own footprint.

– Alan Joyce, Qantas Group CEO, 26 November 2021
What is Qantas 'Fly Carbon Neutral'?
Qantas' 'Fly Carbon Neutral' is one of the largest carbon offsetting programs in aviation, running for more than a decade. Essentially, you are offsetting the carbon emissions from your flight by contributing to a project that protects our environment in some form. Qantas matches each contribution dollar-for-dollar.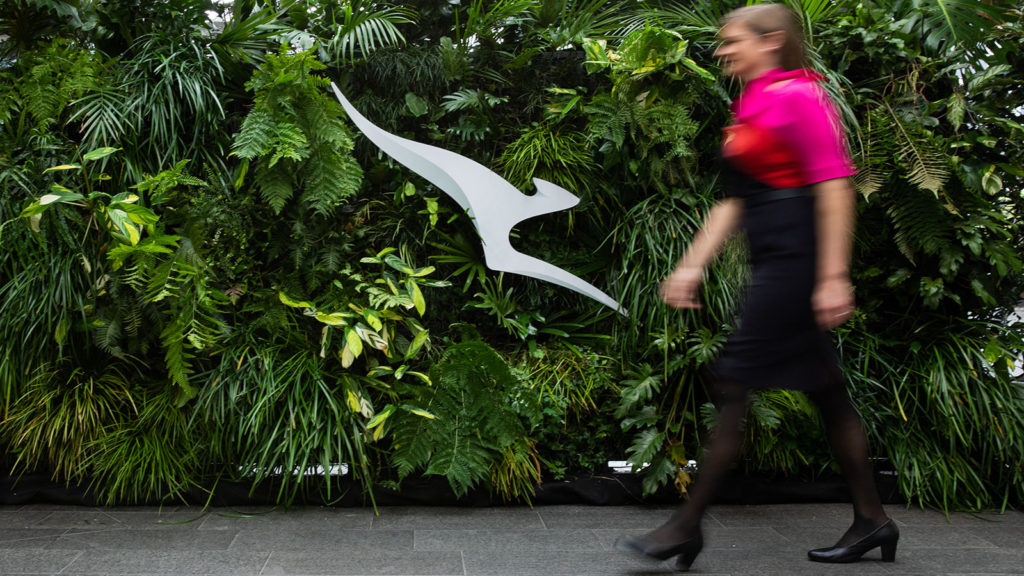 The funds are used for various projects which contribute to the reduction of carbon dioxide. It's not just planting trees (though that's certainly a big part of it). Other projects include:
Currently, around 11% of Qantas passengers choose to offset their flights.
Ad – Scroll down to continue reading.Minimum spend, terms & conditions apply.
How much does it cost to fly carbon neutral?
It costs as little as a dollar to start offsetting your Qantas and Jetstar flights. Offset donation costs depend on your flight length, but longer flights are still reasonably-priced. You can also pay with Qantas Points at the rate of 1 point = 0.76 cents. Not the best points value, perhaps, but we're not going to stop you from making a positive impact.
| | |
| --- | --- |
| Route (one-way, any class) | Cost (one-way, per person) |
| Sydney-Melbourne | $1.00 |
| Sydney-Perth | $4.50 |
| Sydney-Singapore | $6.50 |
| Melbourne-Los Angeles | $17.00 |
| Perth-London | $18.90 |
| Sydney-London | $23.00 |
You'll see the option to purchase carbon offsets at the final page of the checkout process on the Qantas website. Your travel agent should also be able to add it to your booking.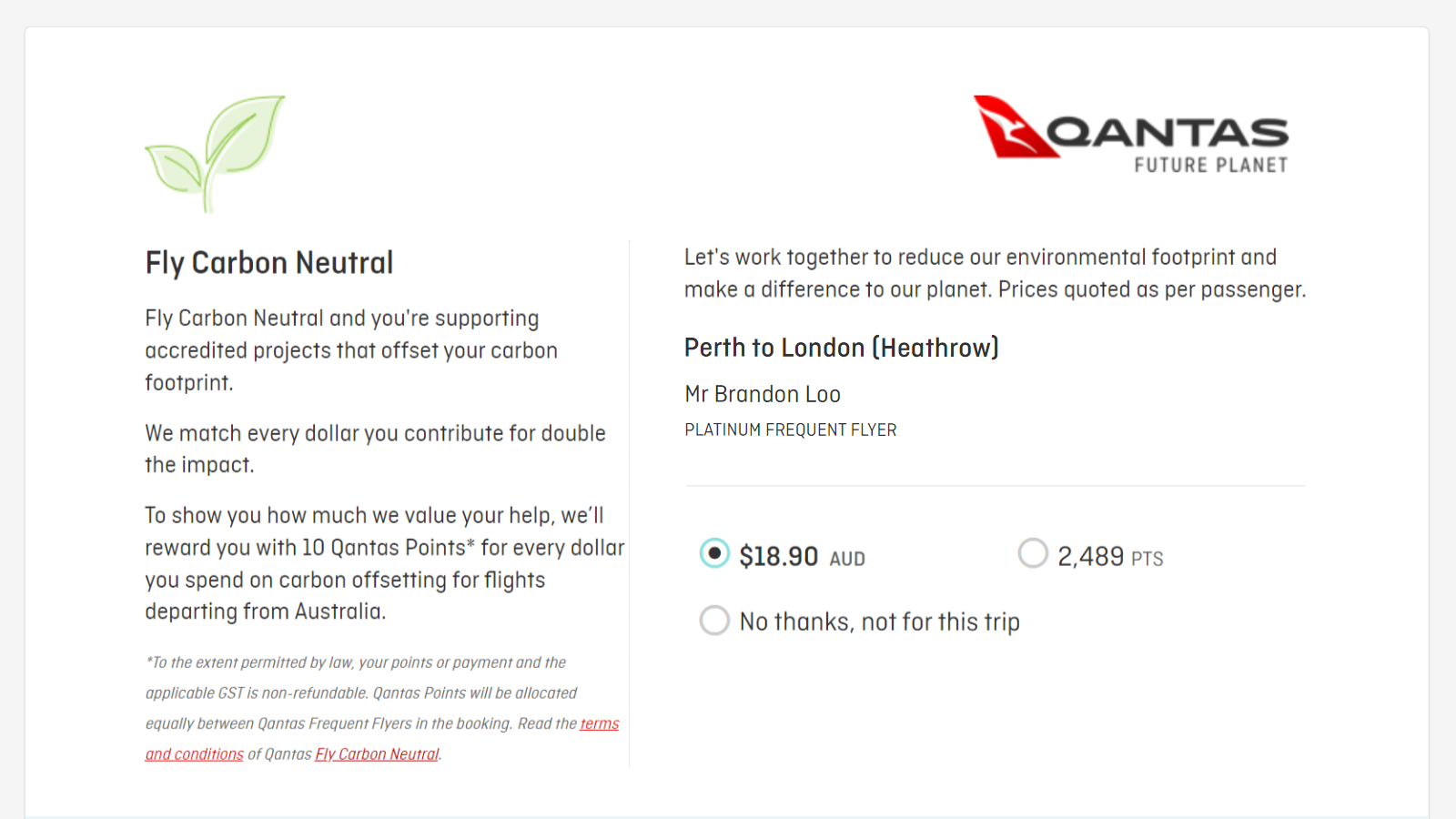 The Qantas Group have pledged to offset all carbon emissions on the globe-trotting 'Project Sunrise' direct flights from Australia's eastern states to London and New York.
Since 2019, the 'Fly Carbon Neutral' program has offset more than half a million tonnes of carbon dioxide. This is equivalent to taking 200,000 cars off the road, according to Qantas.
Can I earn Qantas Points with 'Fly Carbon Neutral'?
You sure can! Pocket a massive 10 Qantas Points per dollar spent on carbon offsets through the Qantas website. And don't forget to pay with a points-earning credit card to benefit even more. At this stage, you can only purchase carbon offsets in conjunction with a flight booking.
What is the Qantas Green tier?
Once it launches in early 2022, the newly-planted Qantas Green tier is designed to work hand-in-hand with 'Fly Carbon Neutral'. In fact, offsetting your flying is one of the six main ways to earn and maintain Qantas Green tier.
Other ways to elevate your status include staying at eco-hotels and offsetting your home and car emissions. You'll still earn 10 Qantas Points per dollar spent! We'll have more details on the Qantas Green tier once it launches properly in 2022.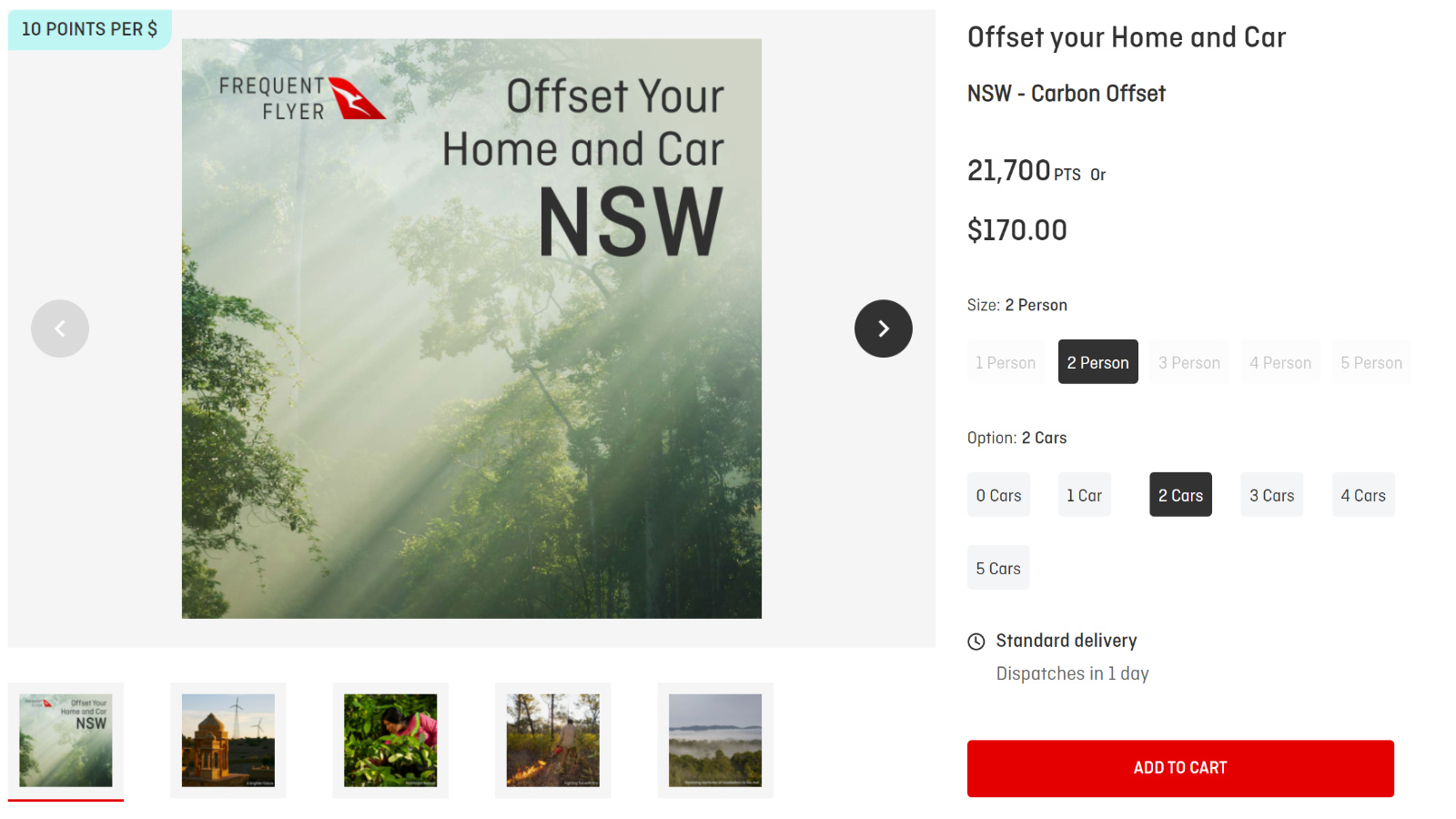 Summing up
Qantas 'Fly Carbon Neutral' is a relatively cheap and efficient way to reduce the impacts of your travel. It's certainly not a silver bullet for climate change, but every verified project goes a long way to help. You might be wondering what else Qantas is doing to reach its zero net carbon goal by 2050.
Sustainable aviation fuel is one of the airline's biggest focuses, with a $50 million investment so far. Biofuel flights have been conducted in previous years, though the cost is still too high for regular use. Good news overall, though – new aeroplanes are becoming increasingly more fuel-efficient over the years through the use of lighter composite materials. Smarter flight planning can also reduce fuel burn.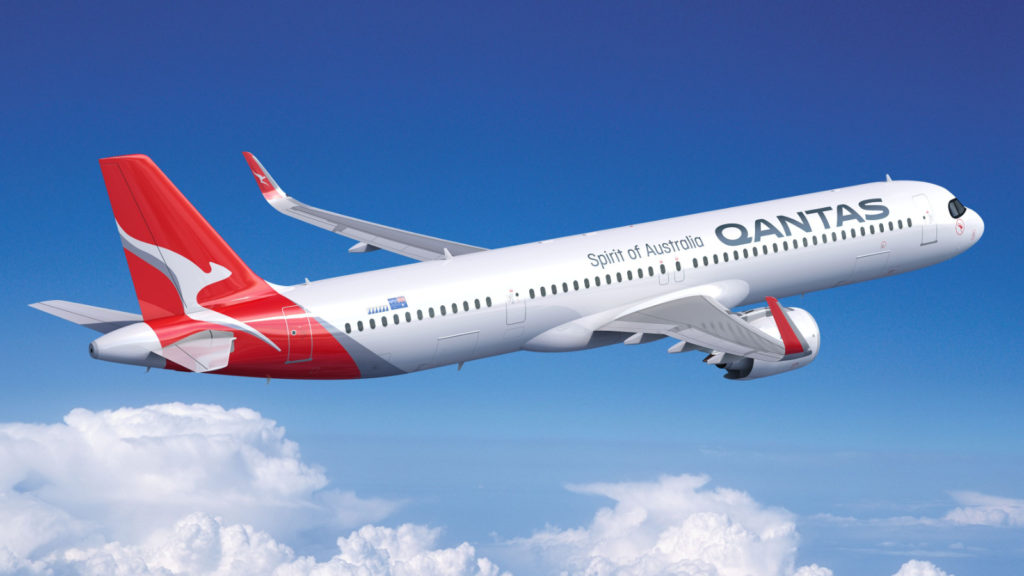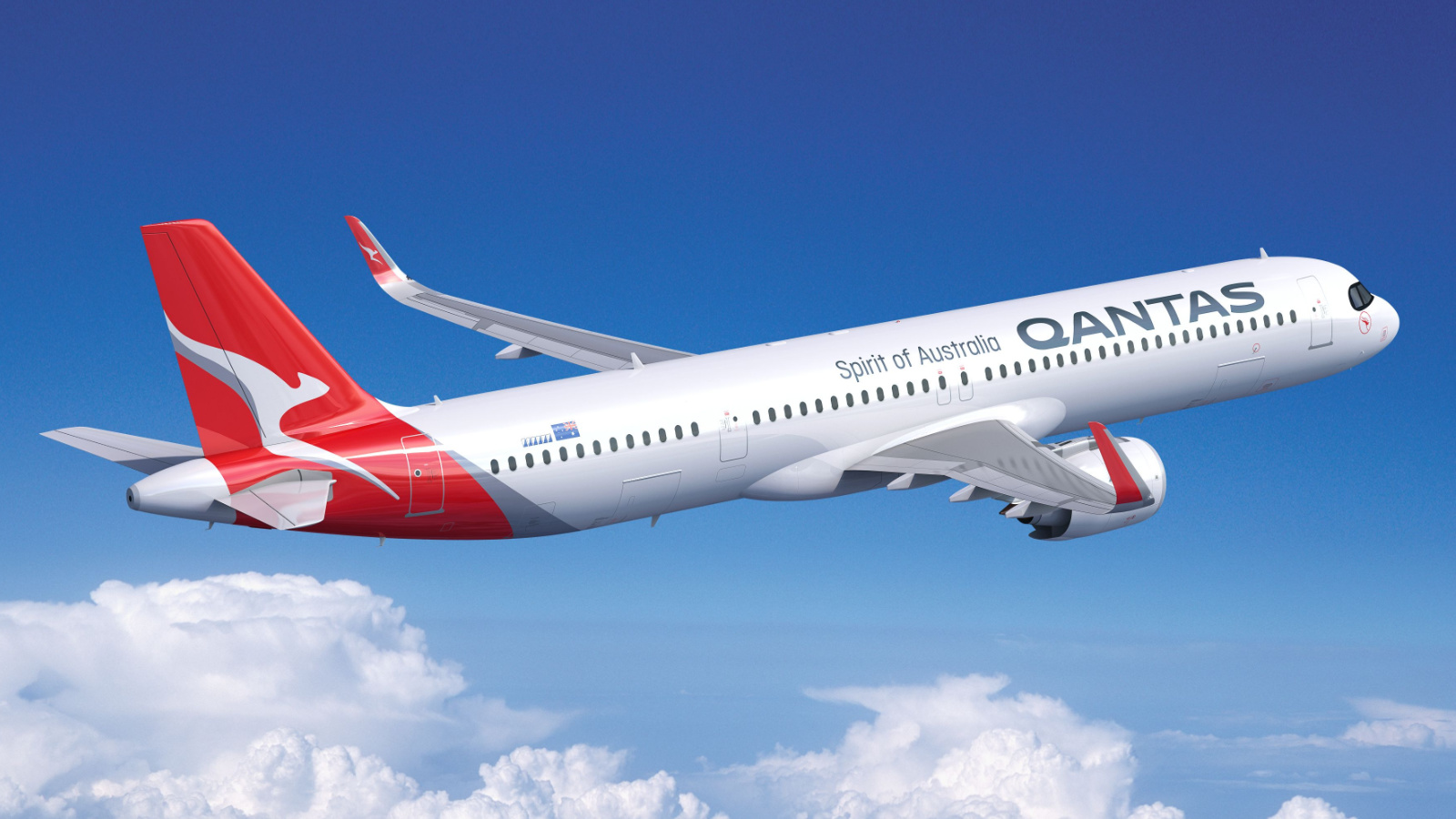 Qantas is also looking to reduce waste and weight onboard to further reduce fuel burn. For example, the latest Noritake crockery by David Caon is 11% lighter on average, saving more than 535,000 kg of fuel a year. The weight of the meal carts on Boeing 787 jets is also 40% lighter than before.
Finally, Qantas Future Planet is the airline group's corporate carbon offset program for business. Major players include ANZ and Australia Post. In fact, every parcel sent through Australia Post in our country is carbon neutral – something you can learn about on the tracking page of your next parcel.
The key takeaway? It's never too late to go green.
How does the Qantas 'Fly Carbon Neutral' program work?
was last modified:
December 6th, 2021
by