Let's consider, for a moment, the sum of $146 – the price of a boozy night out or mass-produced trench from Zara. Surely 150 bucks won't buy you a full-blown luxury experience, like flying Business Class from Australia all the way to Europe.
Bzzt, wrong. In fact, I fly Japan Airlines Business from Melbourne to Frankfurt via Tokyo Narita for 159,000 Qantas Points and a measly $146 in fees and taxes. Lounge access, a lie-flat suite, attentive service and inspired cuisine – JAL delivers all this and more.
And the kicker? A Classic Reward seat on Japan Airlines is the cheapest way to fly from Australia to Europe on Qantas Points plus cash co-payment – bar none. And who doesn't love a bona fide bargain?
But another treat awaits me in Europe: the Belgian city of Antwerp – home of cutting-edge design, Gothic architecture and locals so warm I make four friends in just three days. Try doing that in Paris.
I fly home out of London in SriLankan Airlines Business Class, for another 159,000 Qantas Points and $921 in fees and taxes. Throw in hotels (per person twin share) and internal flights and trains within Europe and my entire 8-day European sojourn costs just $2609 and 318,000 Qantas Points. Now that's something worth writing home about.
Of course, you can experience this incredible trip for yourself. Our 2-page itinerary below – a handy PDF doc you can download and share with family and friends – spills all the juicy details. Because as my 4-year-old son loves to remind me, sharing is caring.
But first, check out this YouTube video for a taste of my experience, or read on for all the juicy details.
Japan Airlines Business Class
My 25-hour trip to Frankfurt in the lap of luxury begins at the Marhaba Lounge at Melbourne International Airport. After a nourishing Western breakfast, I'm welcomed aboard the JAL Dreamliner by the delightful cabin crew. There's a sense of gracious hospitality the moment I set foot on board.
I'm shown to my Sky Suite with a genuine smile and the slightest of bows – as if I deserve the utmost care and respect. During my two flights to Europe, I'm waited upon as if I've personally bettered the world or brokered peace after a protracted war. I can say unequivocally: this is the best service I've experienced in the sky.
JAL's Sky Suites are arranged in a 2-2-2 layout, with the ingenious feature of direct aisle access for every seat. The suites achieve the rare feat of being both spacious and cosy, cosseting you in your own luxury cocoon.
After takeoff, my crew member pops around with a glass of Drappier Champagne. WhistIe whet, I dive into the printed menu, which has me salivating. I glance at my watch. Yep, it's time for a second breakfast.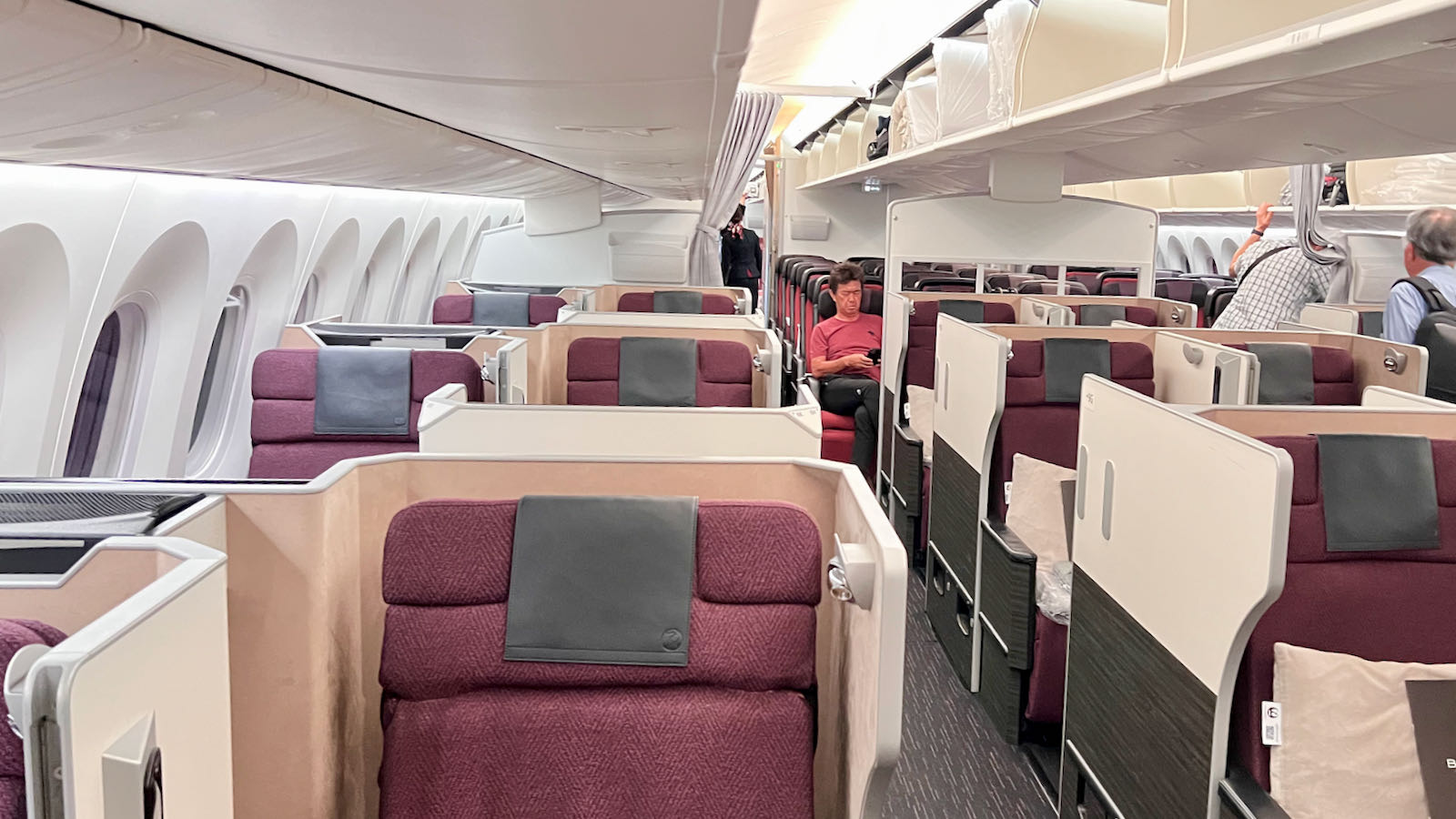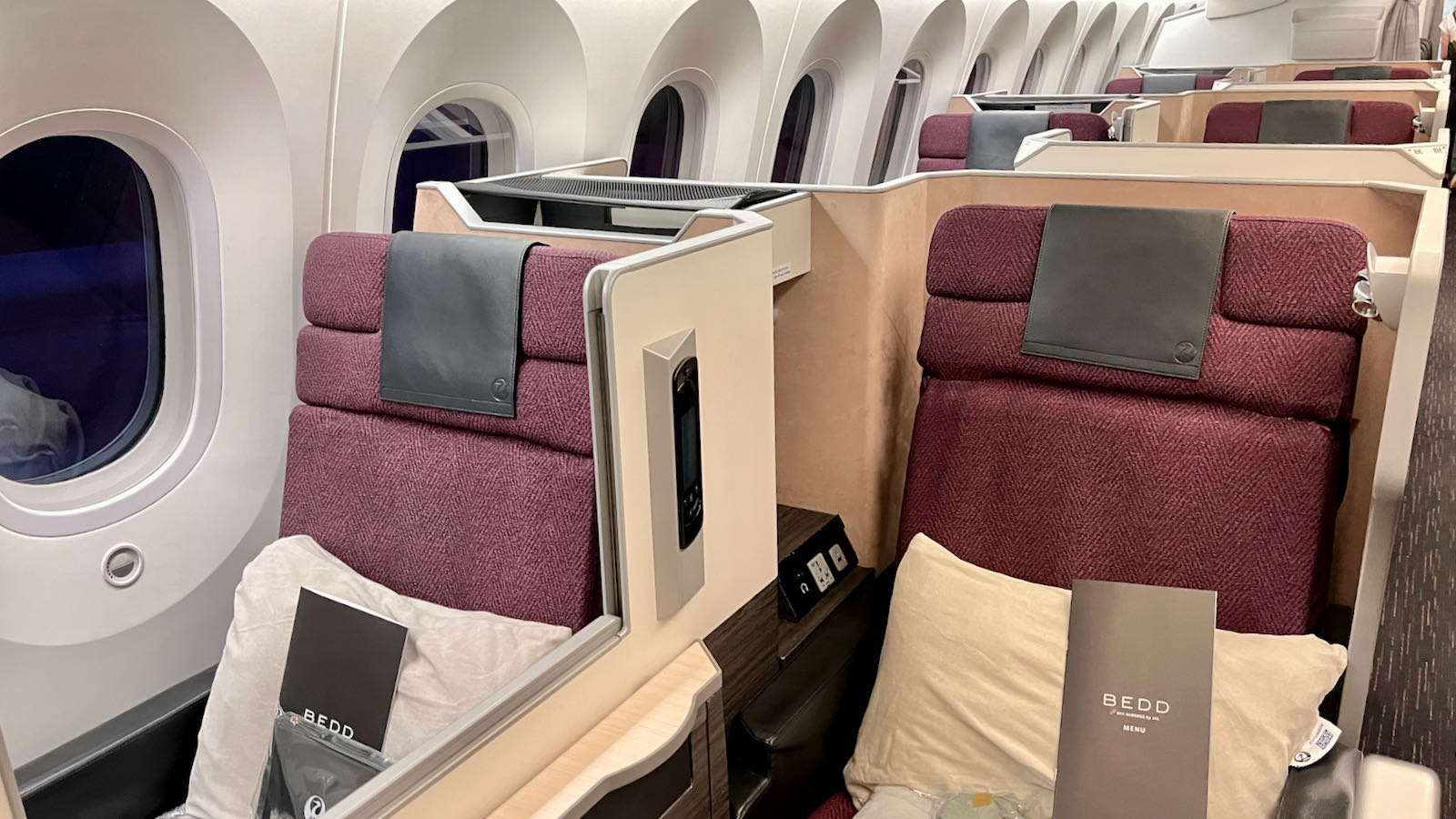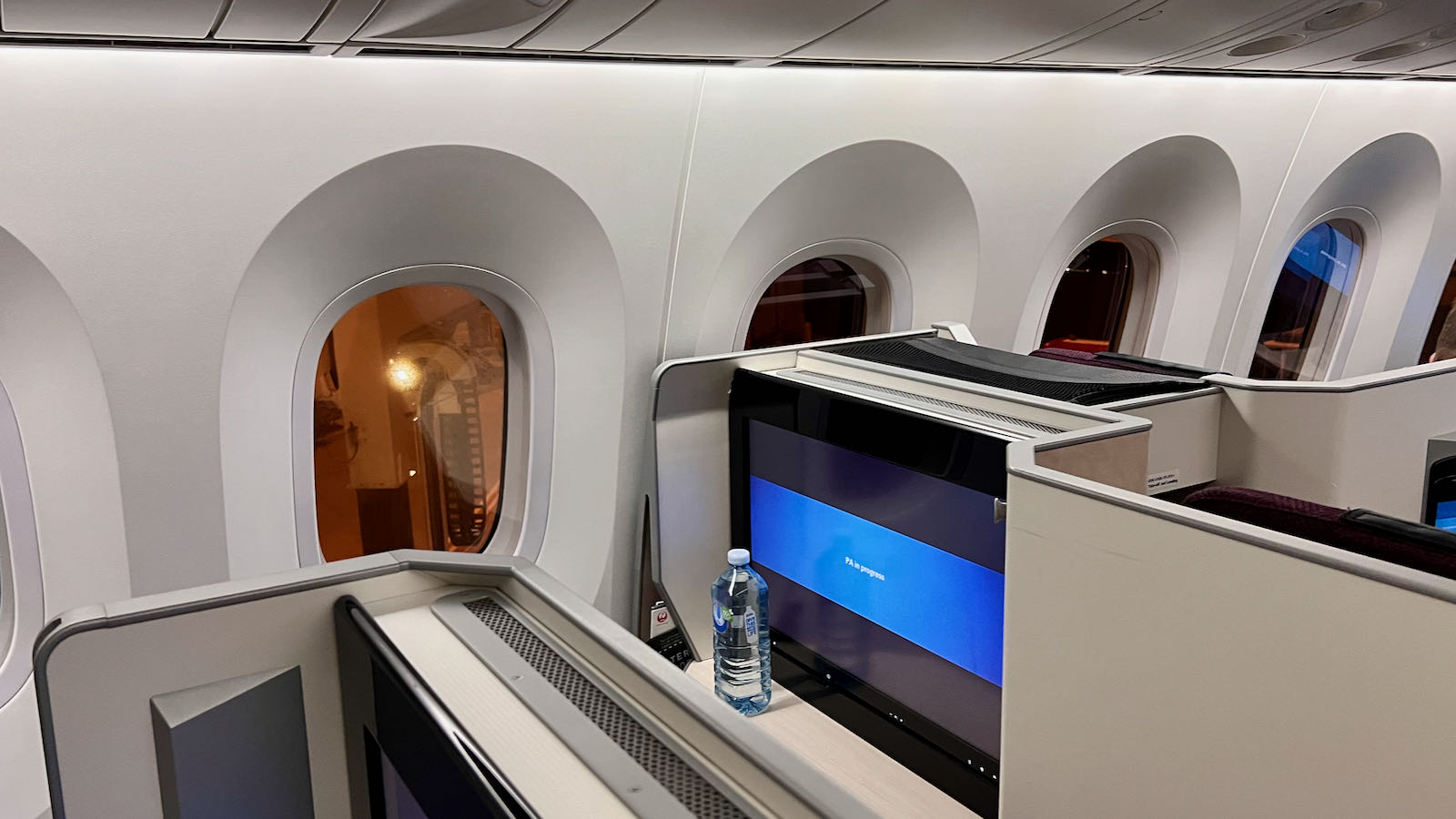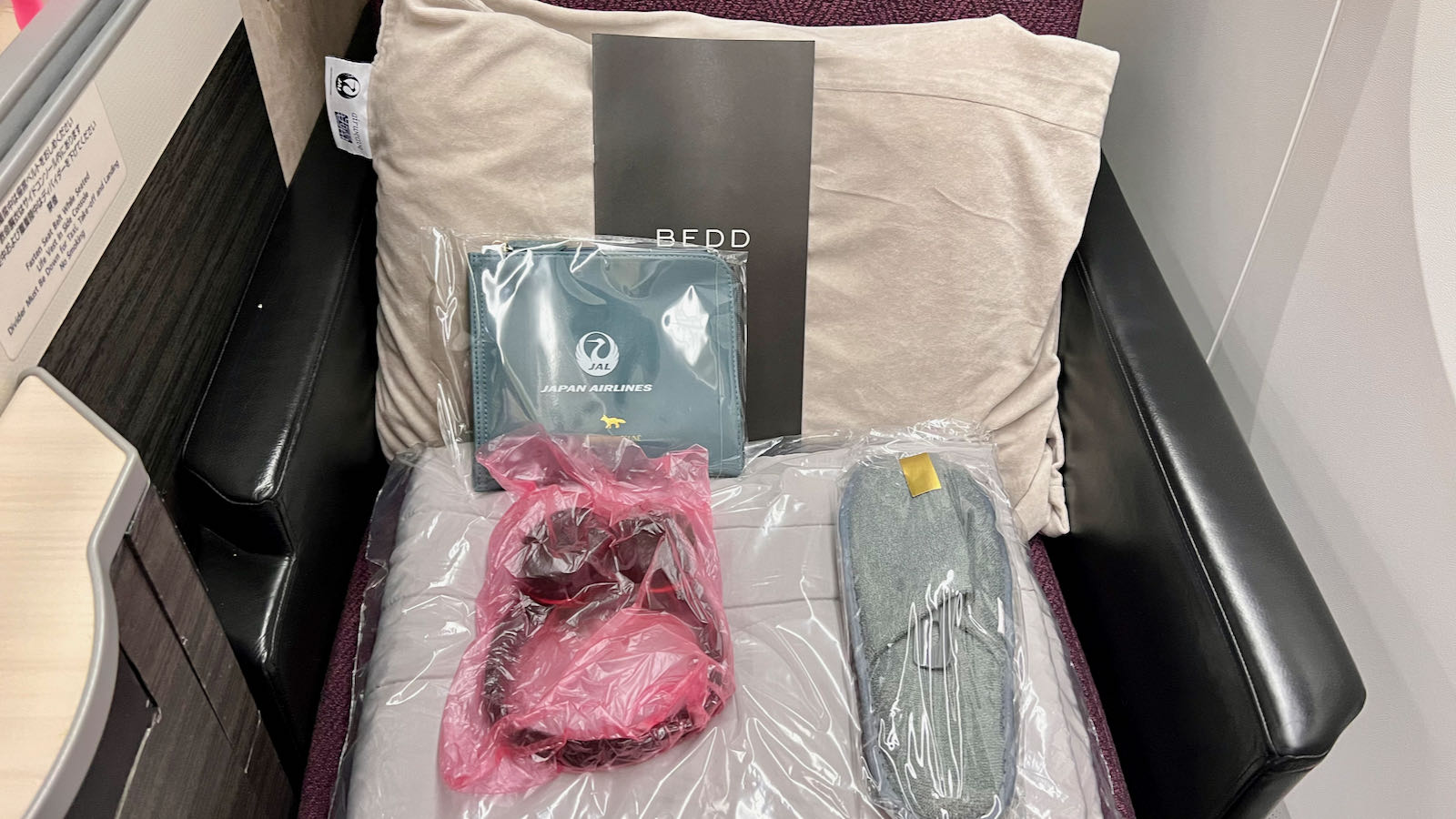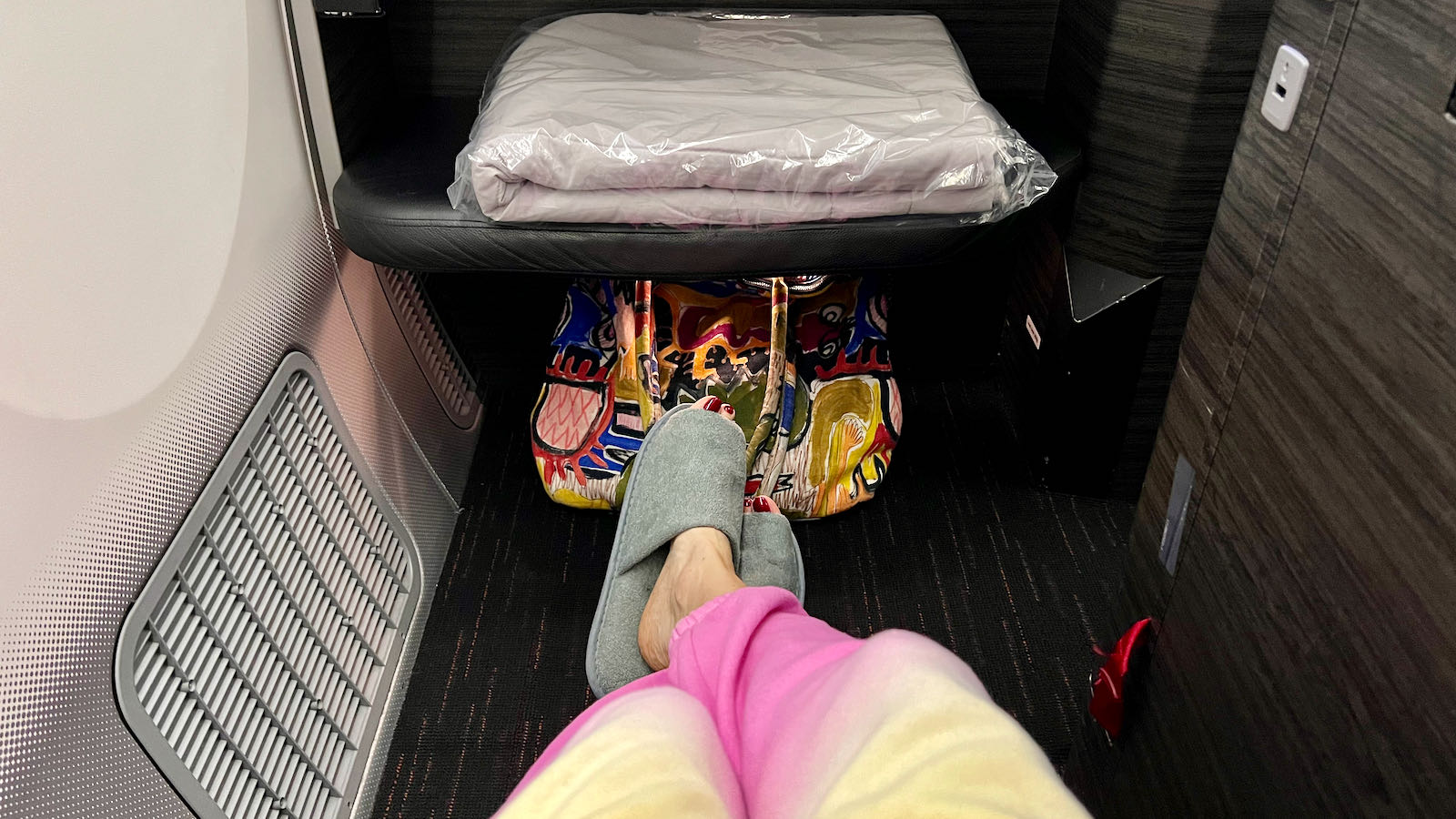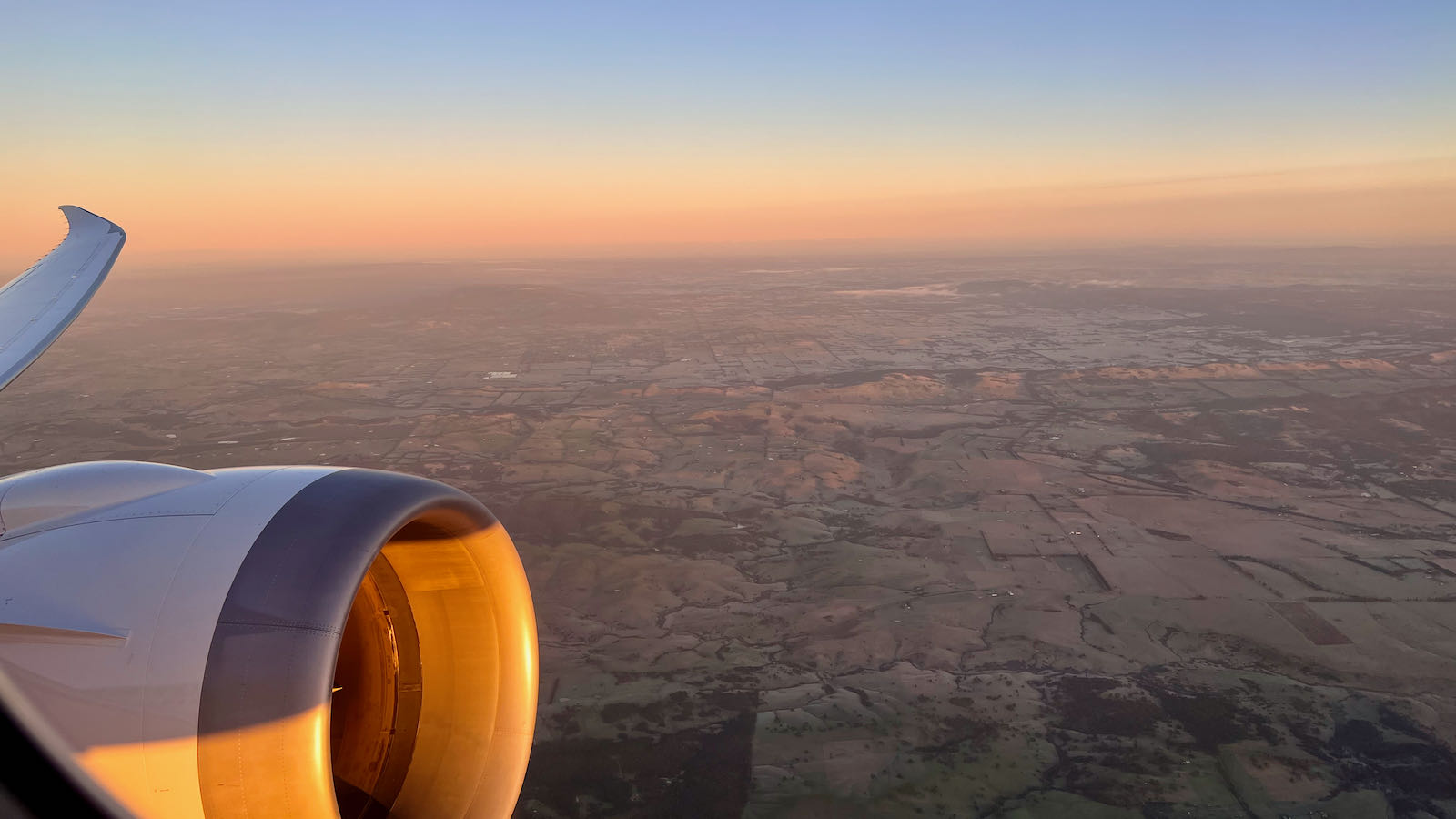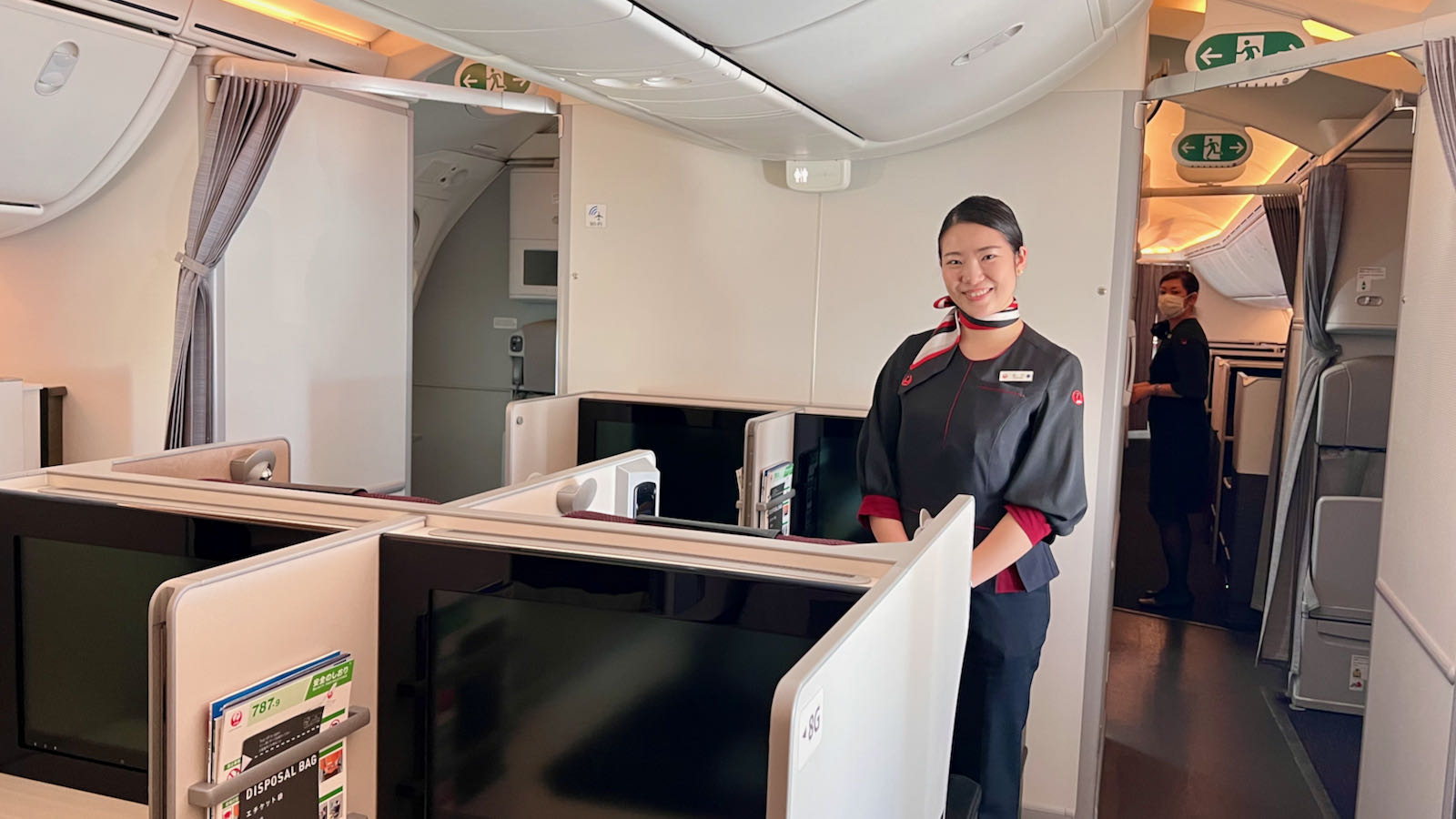 Now, Asian breakfasts aren't usually my thing. But I branch out for the greater good and order the Japanese breakfast. What follows is an undisputed highlight of my trip, an eye-opening multi-course triumph that definitively proves variety is the spice of life.
Interesting and refreshingly healthy, the breakfast bento box tantalises the eyes and tastebuds in equal measure. Little ceramic Noritake dishes contain beautiful vegetables, smoked duck, tuna omelette, fresh fruit and exquisite pickles that actually enrage me. What is the vinegary rubbish I've been consuming I'd thought until now worthy of the name?
I give it my best but the serving's generous – I can't cross the finish line. So I'm gobsmacked when my crew member clears my linen-topped tray table and announces my second course is on its way.
If you want to impress me, talk inspired food and wine pairings. And she does, mentioning that the teriyaki salmon main will pair perfectly with the Drappier Champagne. A sommelier at 40,000 feet? That's a tick from me.
In a bold move, I progress from Champagne to plum wine to sake, expecting a headache that never arrives. The plum wine is a revelation, with its sherry-like almond aroma and savoury finish. In an unexpected twist, my crew member uses an identical bulbous glass for my sake, pouring a mammoth serve easily mistaken for a glass of water. Hey, if it looks like water, it's basic hydration, right?
When a booze-infused sleep beckons, my crew member converts my seat into a fully-flat bed with a mattress topper, doona and pillow. This is one Business Class journey I won't be forgetting in a hurry.
Also read: Japan Airlines Boeing 787-8 Business Class (Melbourne – Tokyo Narita)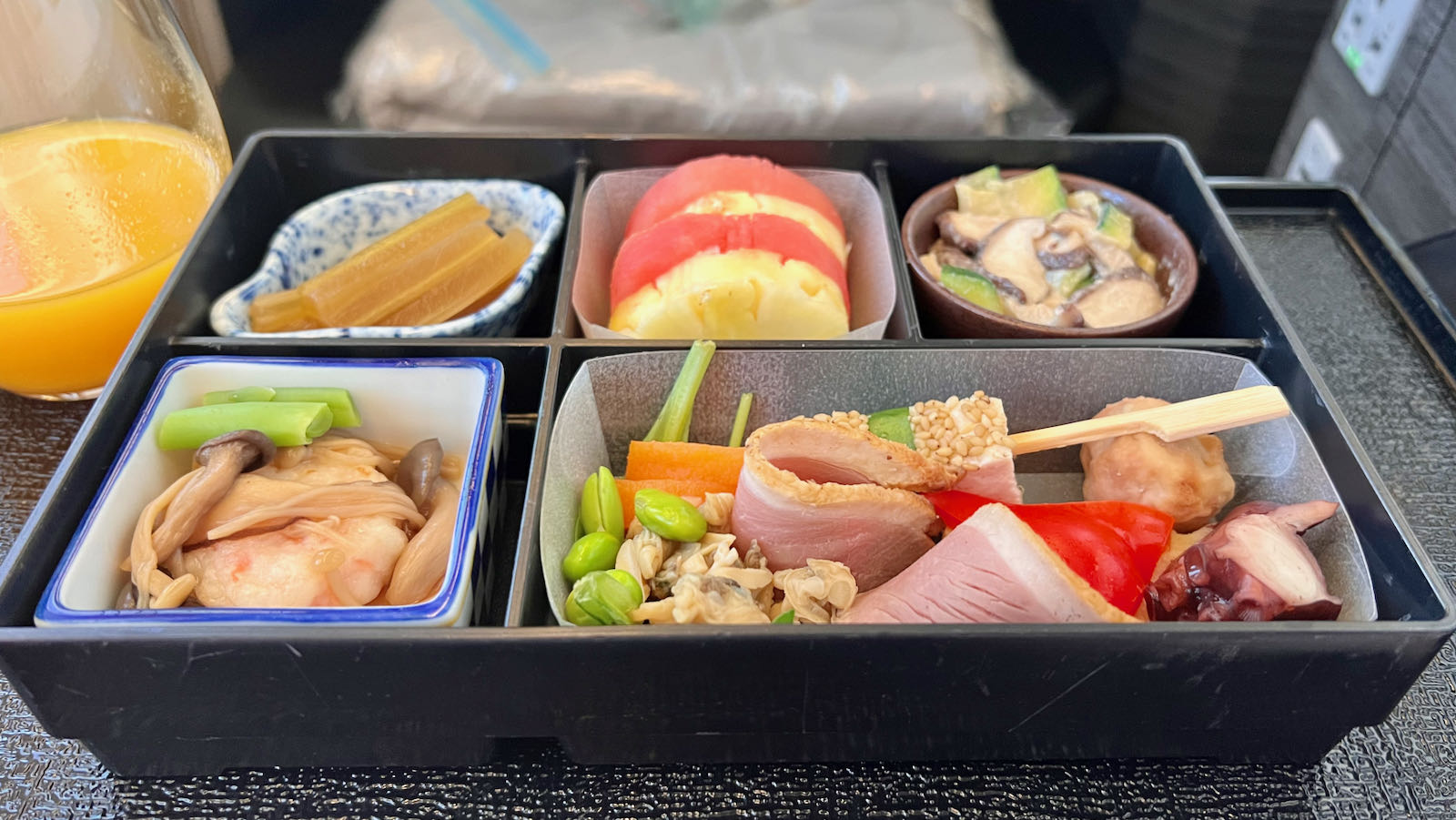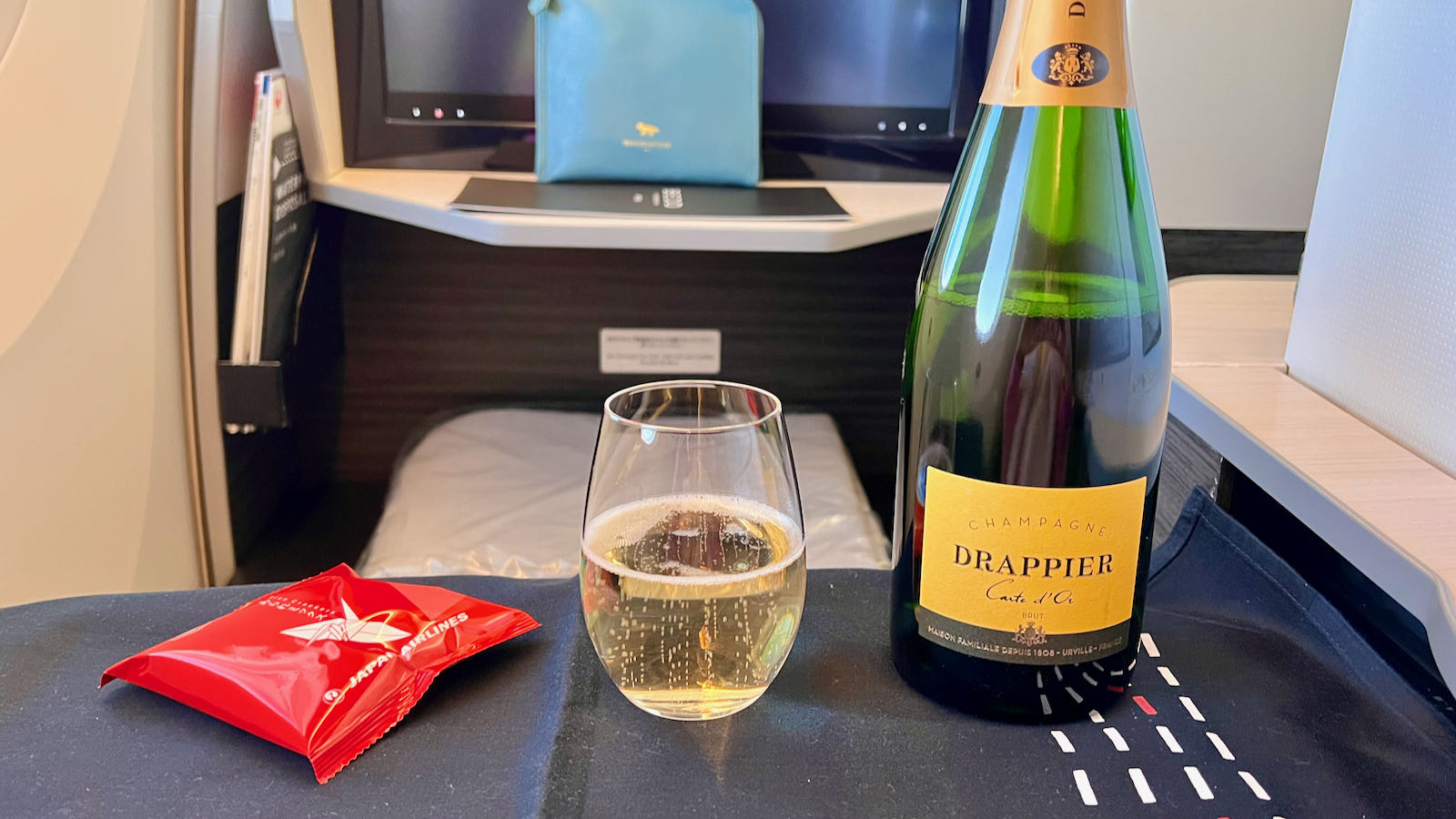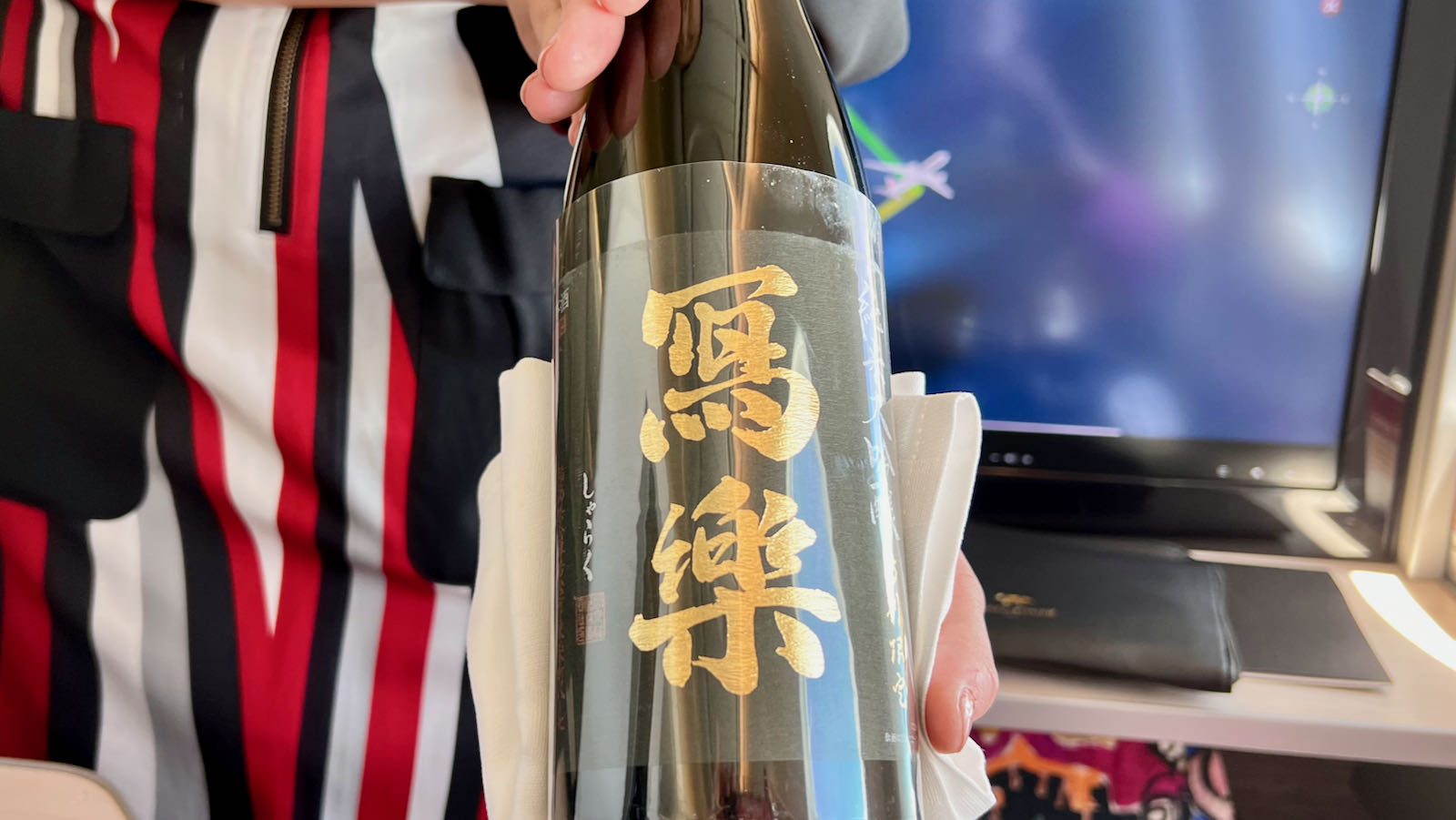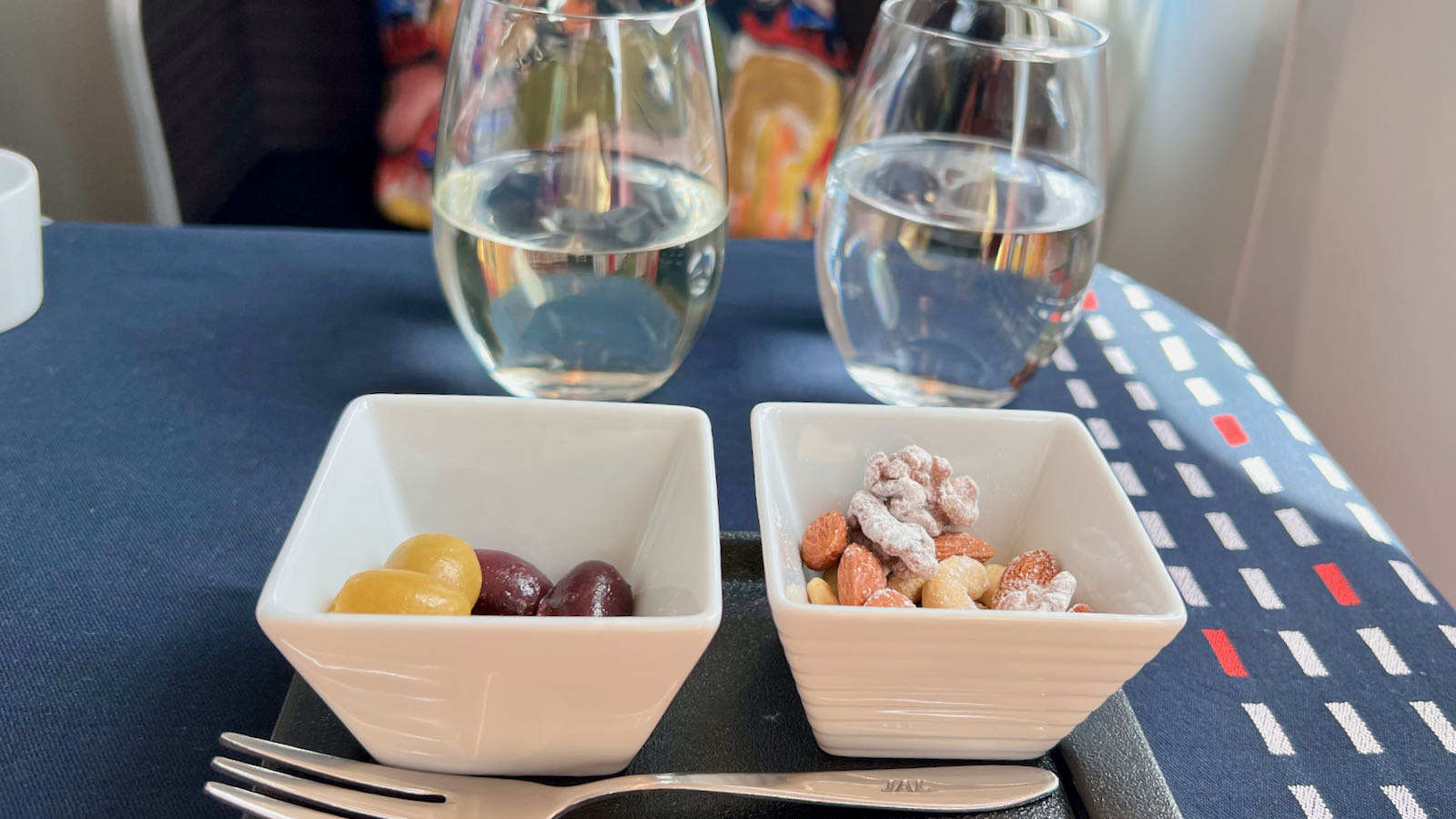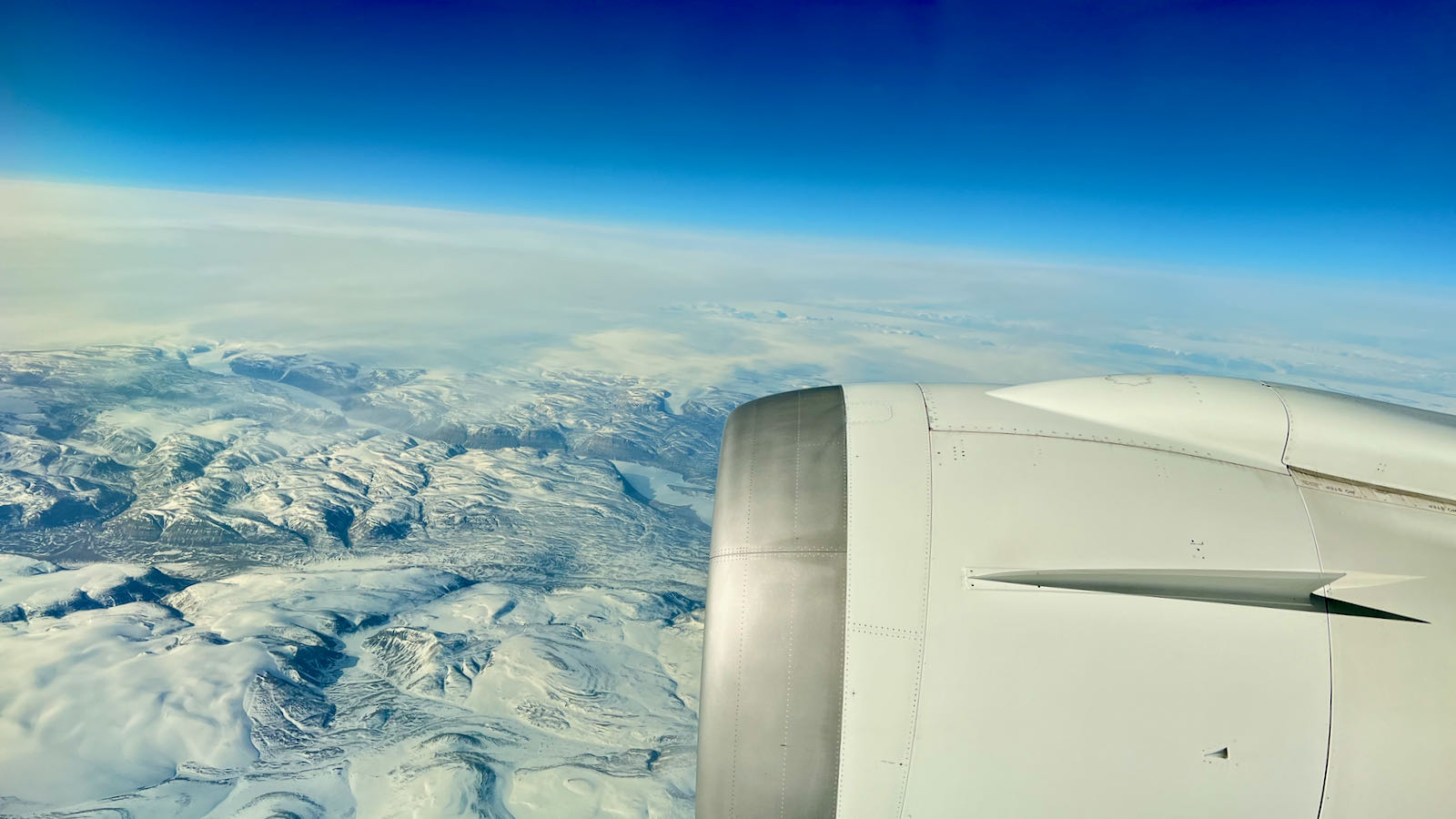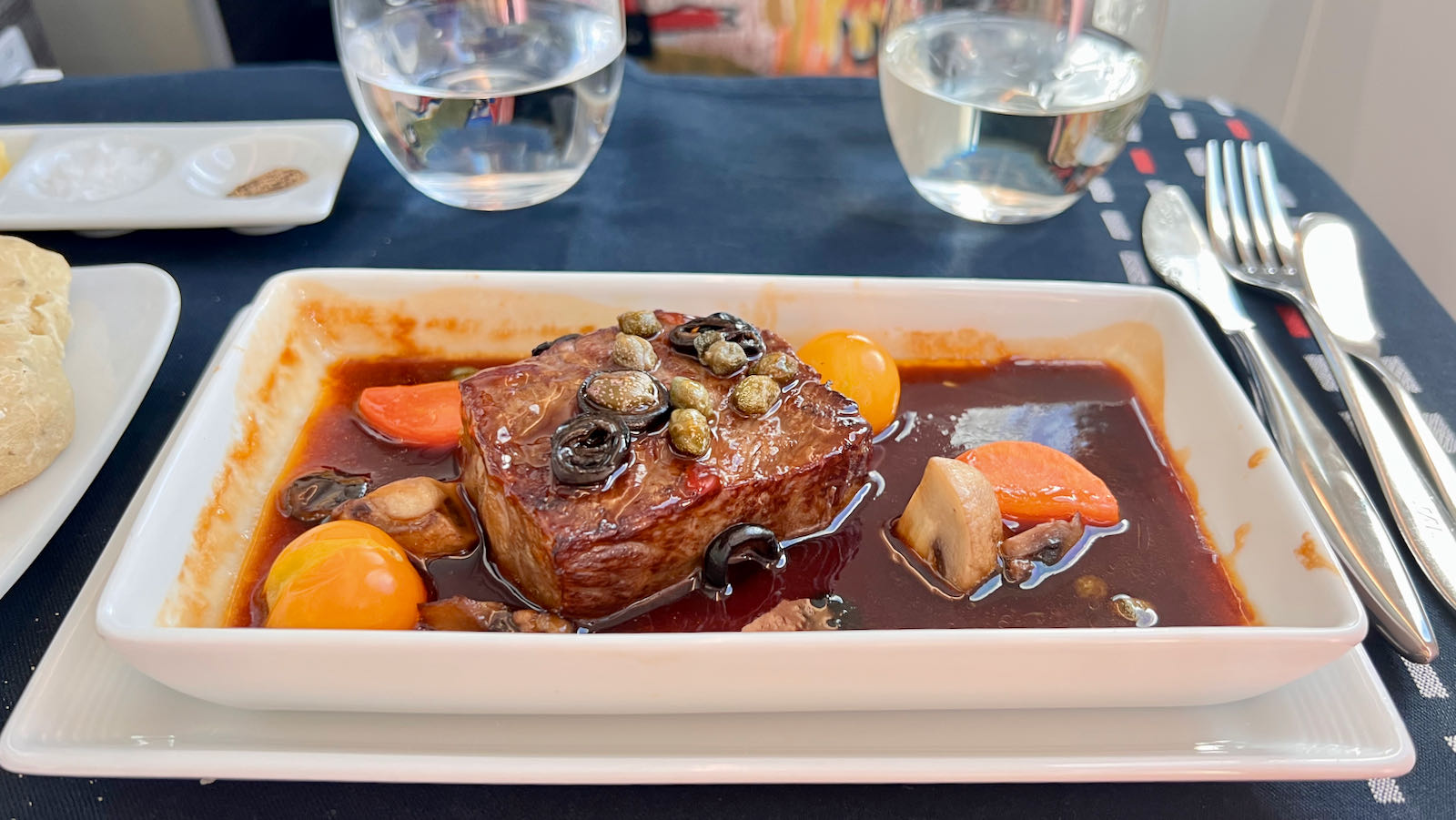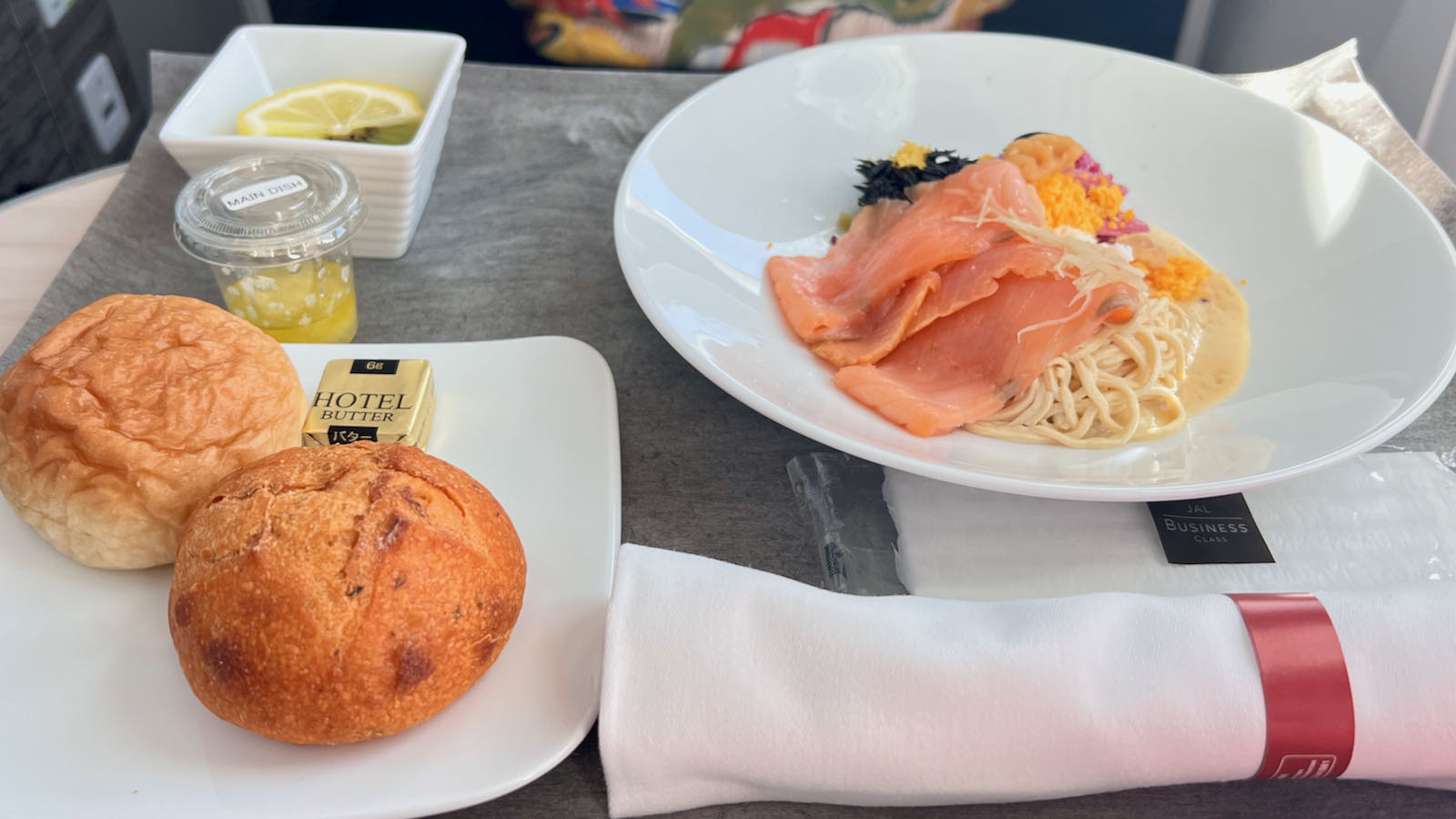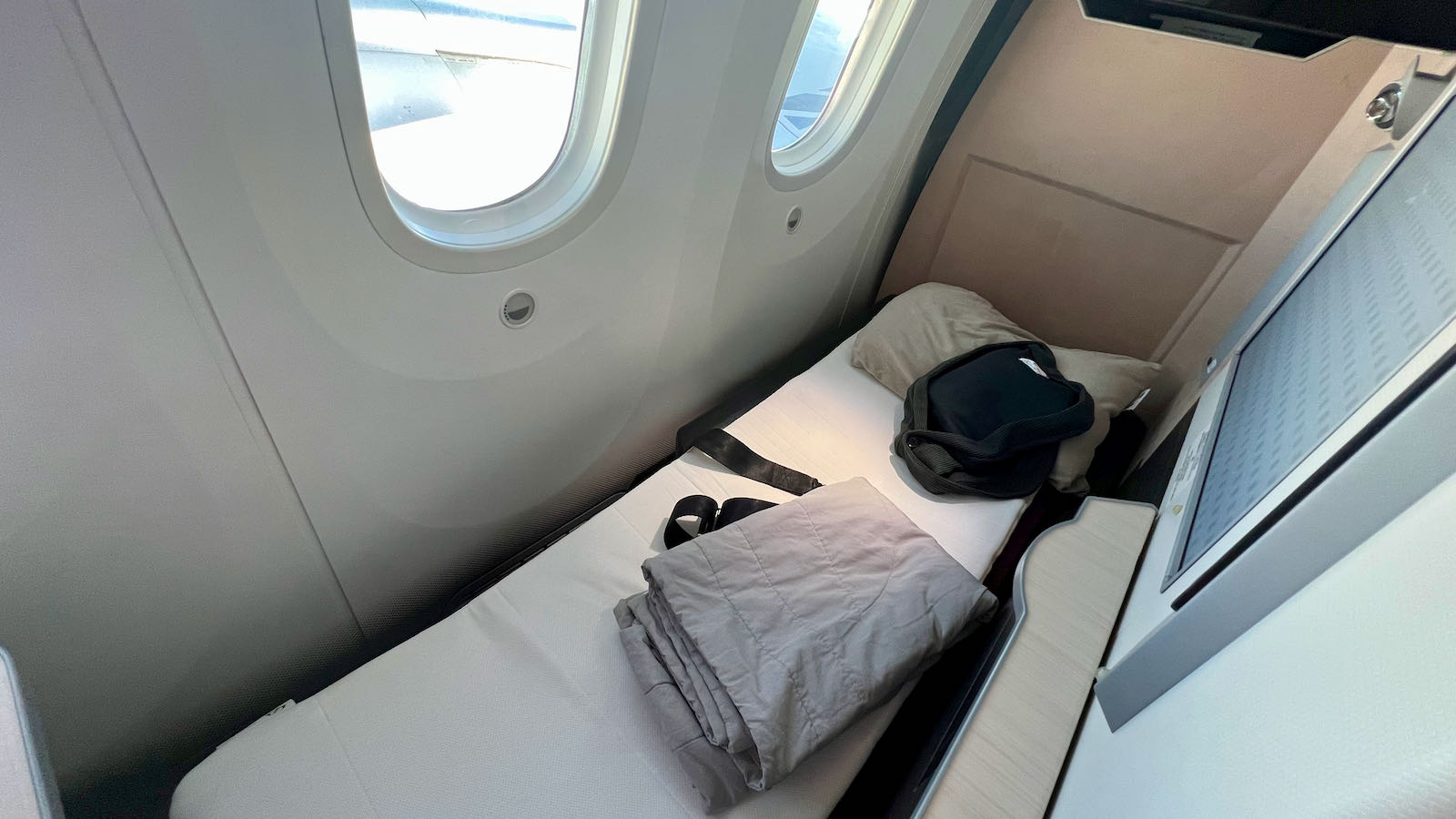 Wonderful Antwerp
I'm a Francophile and always have been, with Paris ranking as my favourite city in the world. That is, until I visit Antwerp. The energy of the city, the warmth of the locals, the Gothic architecture and sense of history, the design and edgy fashion… On my first day, I'm already in love. The people are so relaxed – there's an air of contentment that's actually palpable. Dare I call it happiness?
I arrive at Sapphire House, my beautiful hotel for the next three days, and make a beeline for the plant-based restaurant, PLANTn. Sitting in the leafy sun-dappled courtyard, the Belgian wine and vegetable dishes flowing, I'm so happy I'm actually grinning.
But it's time to hit the streets. I wander through the shopping district Meir. Charming cobblestoned squares are dotted about, lined with cafes and bars that spill onto the street. Locals of all ages sail past on bicycles, their colourful flowing attire trailing behind them.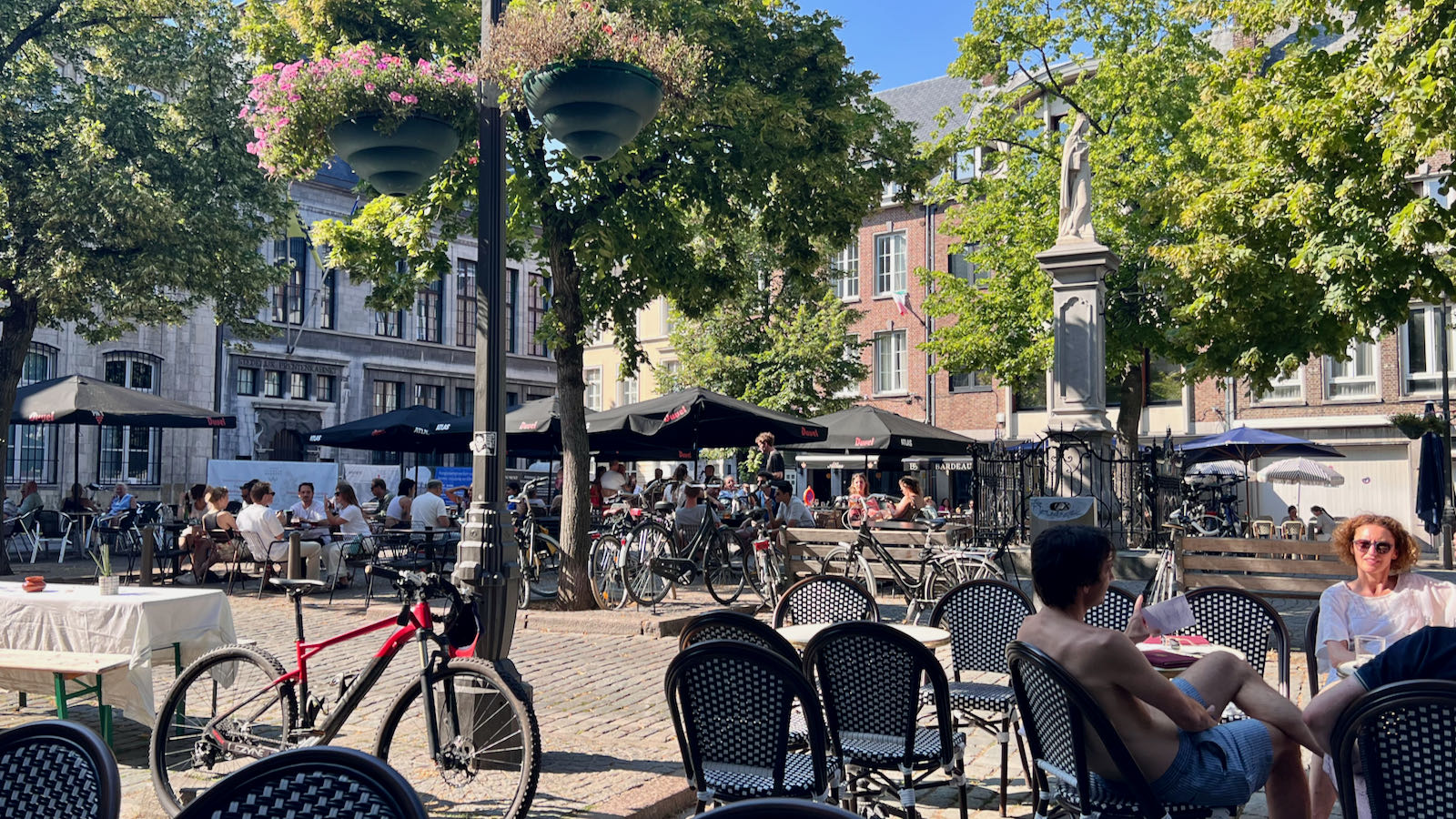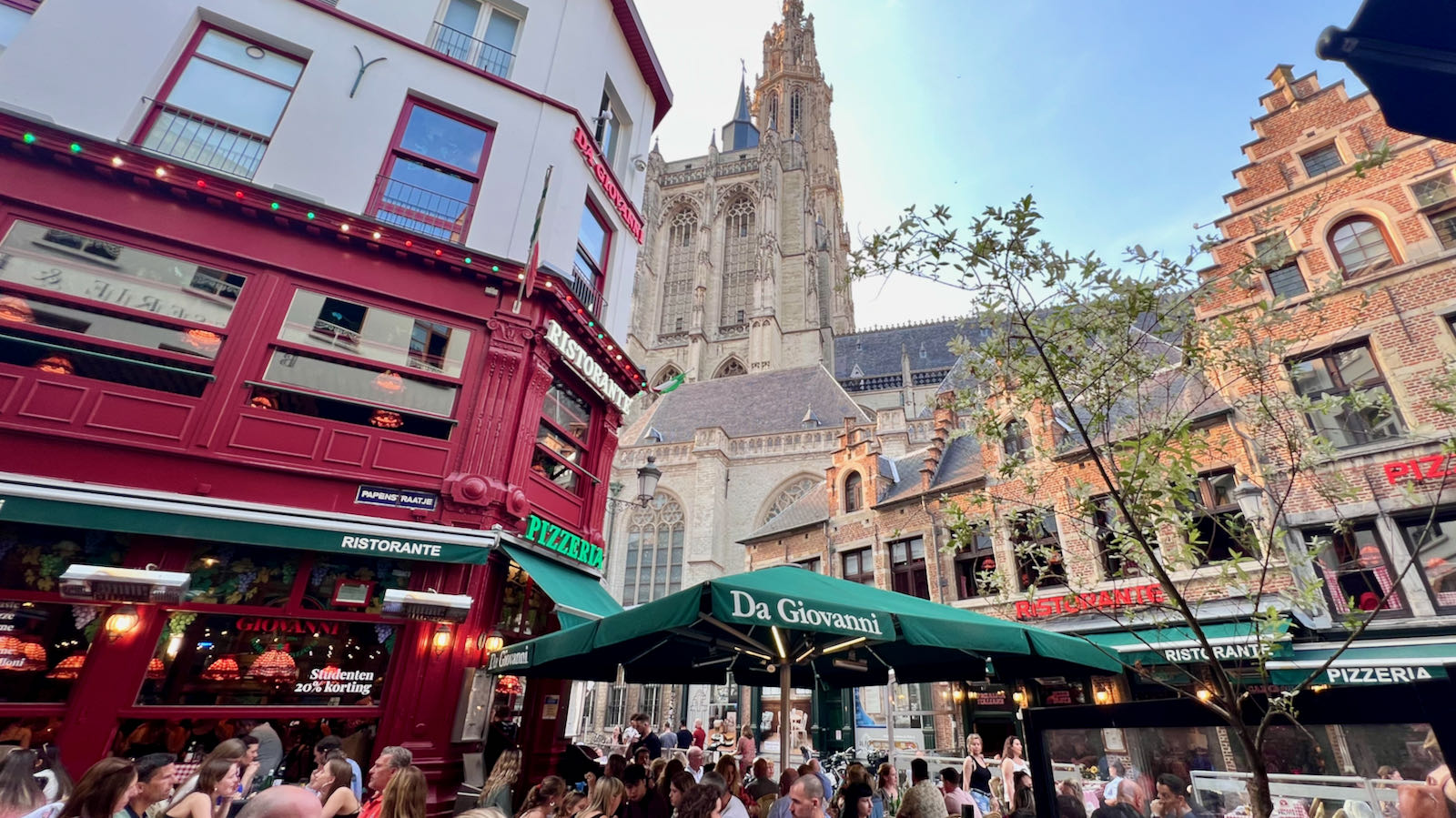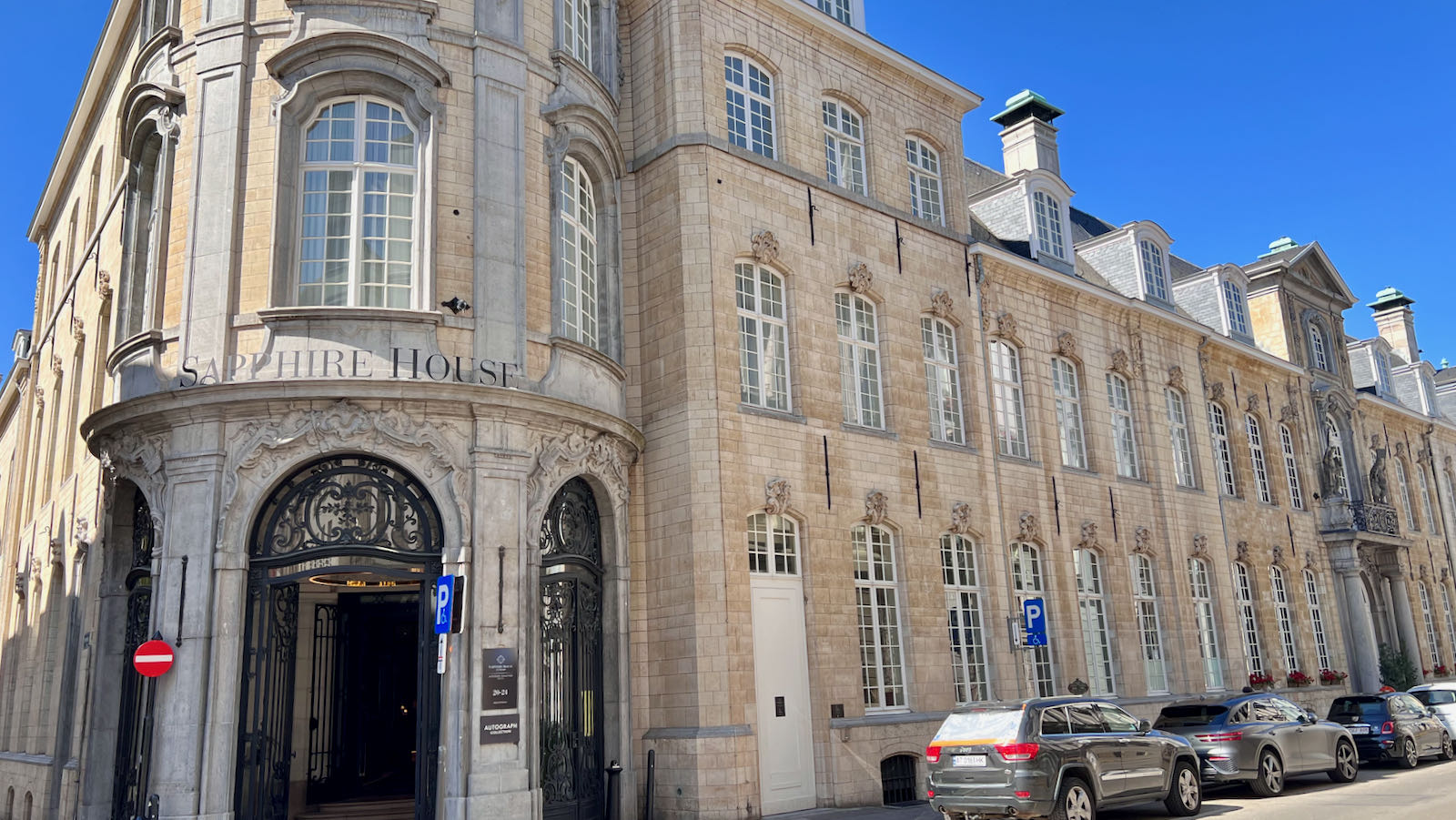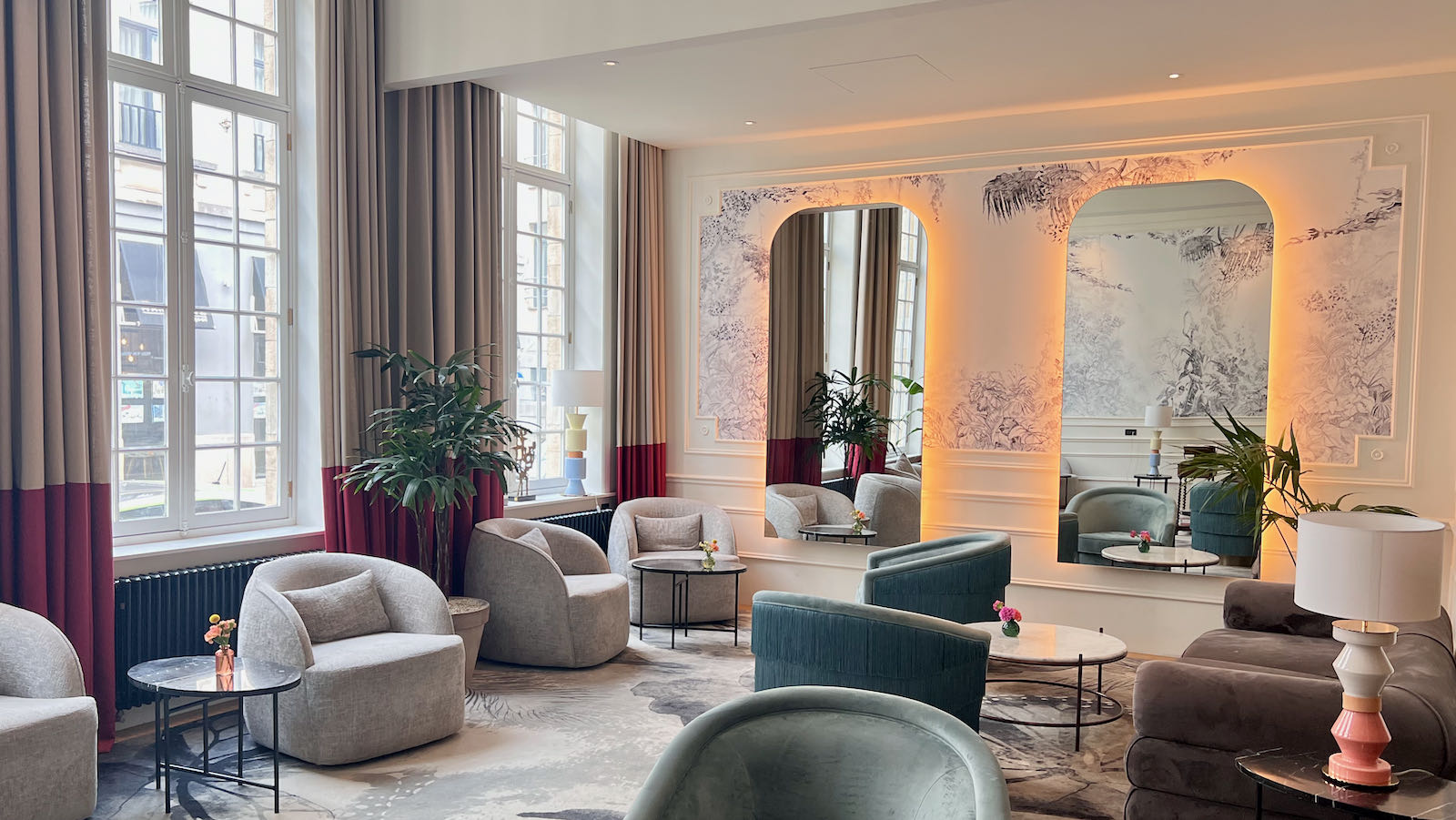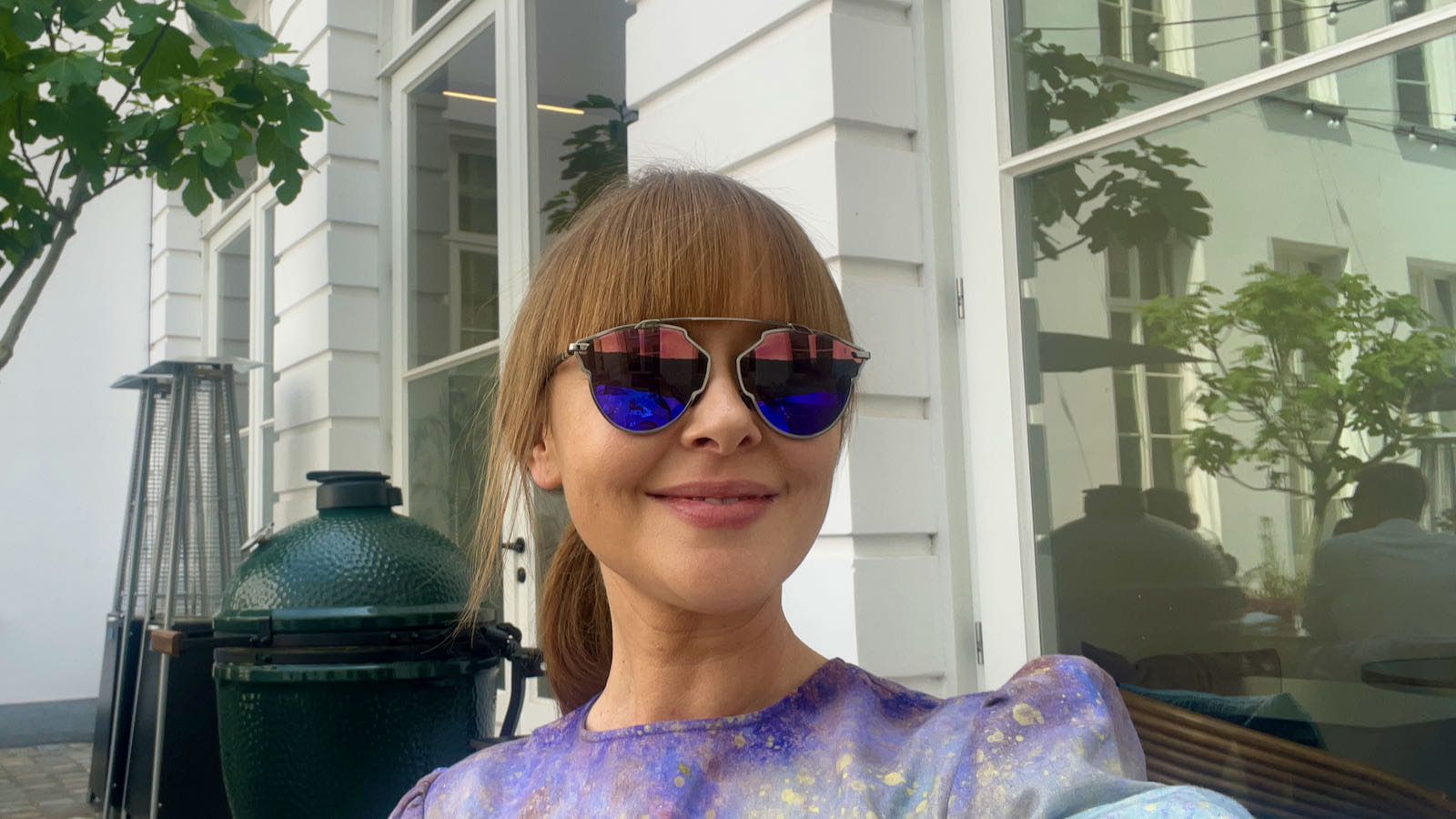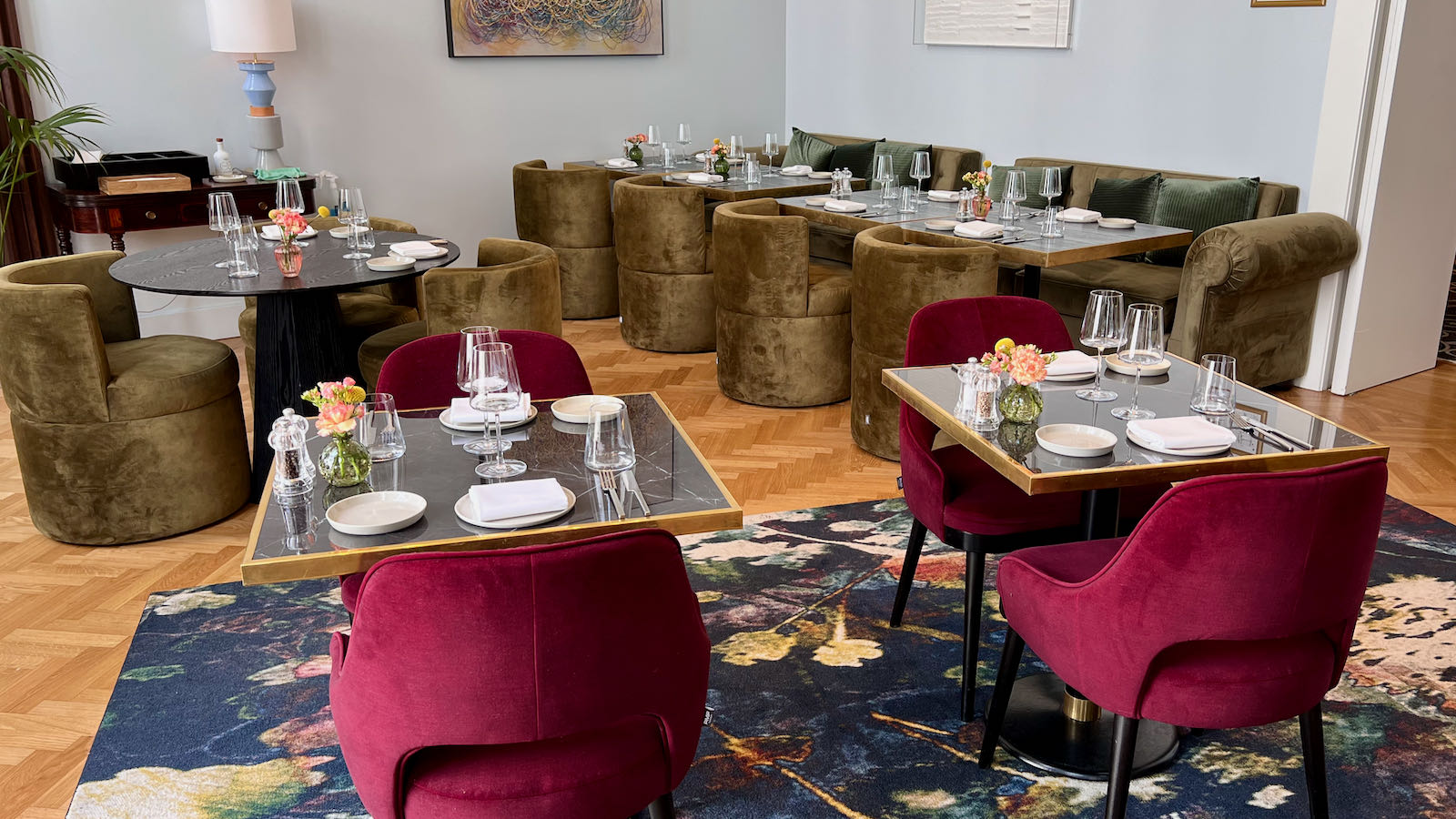 Next, I visit Antwerp's majestic cathedral, The Church of Our Lady, a Gothic masterpiece and World Heritage Site dating from 1352. Now that's what I call history.
Museums abound in Antwerp. As a fashion tragic, I make a beeline for the excellent MoMu Fashion Museum, which celebrates the legendary creativity and uniqueness of Belgian fashion designers. Like all inspired art, the clothing moves and uplifts me.
Of course, you can't visit Antwerp without stopping by the renowned Diamond District, which occupies an entire square mile. Acknowledging my love of all things shiny, I purposely visit on a Saturday when the stores are closed, lest a one-of-a-kind diamond ring find its way into my possession. For those with more restraint, you'll find the stores open the other six days of the week from 9 am to 7 pm.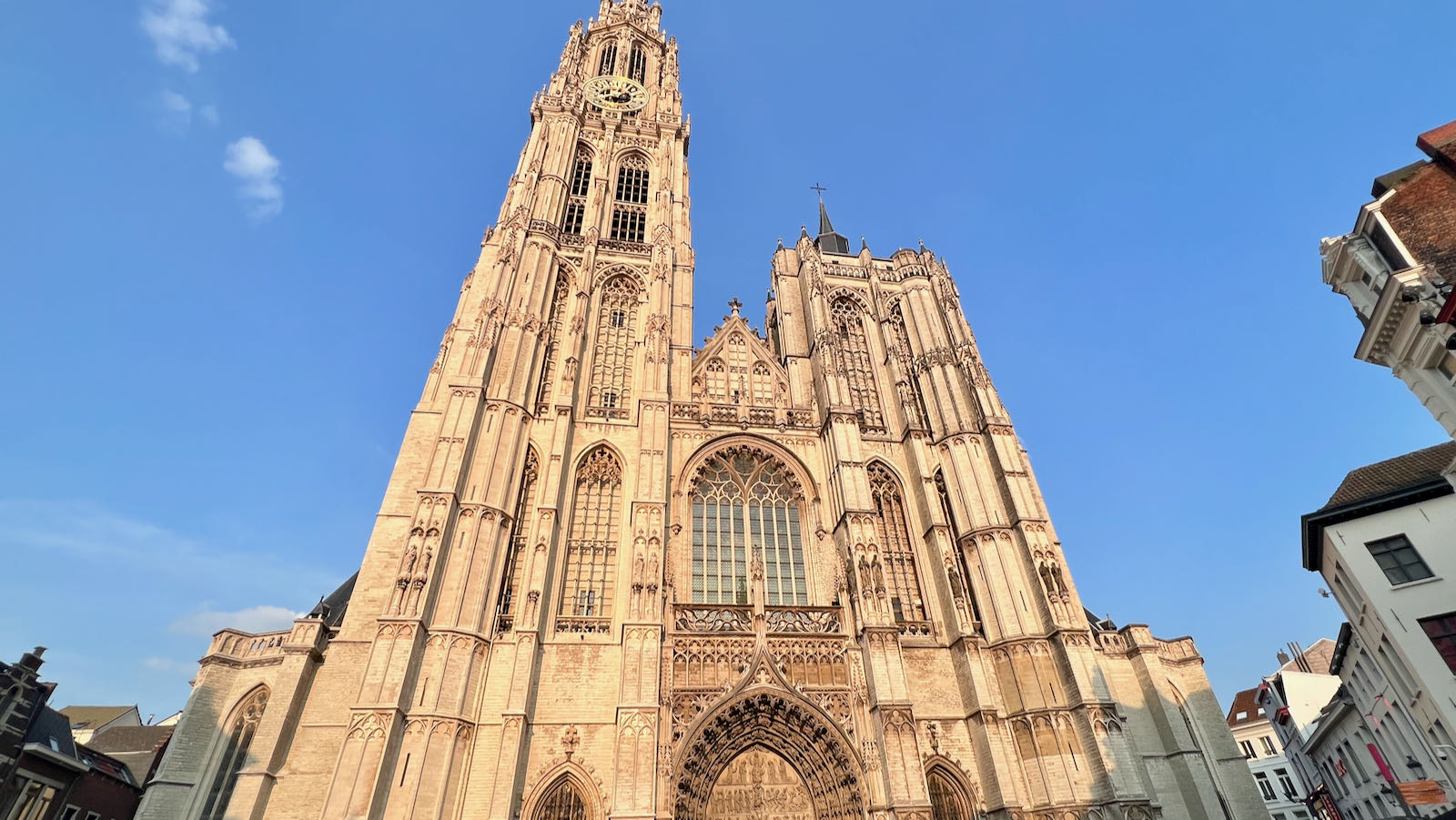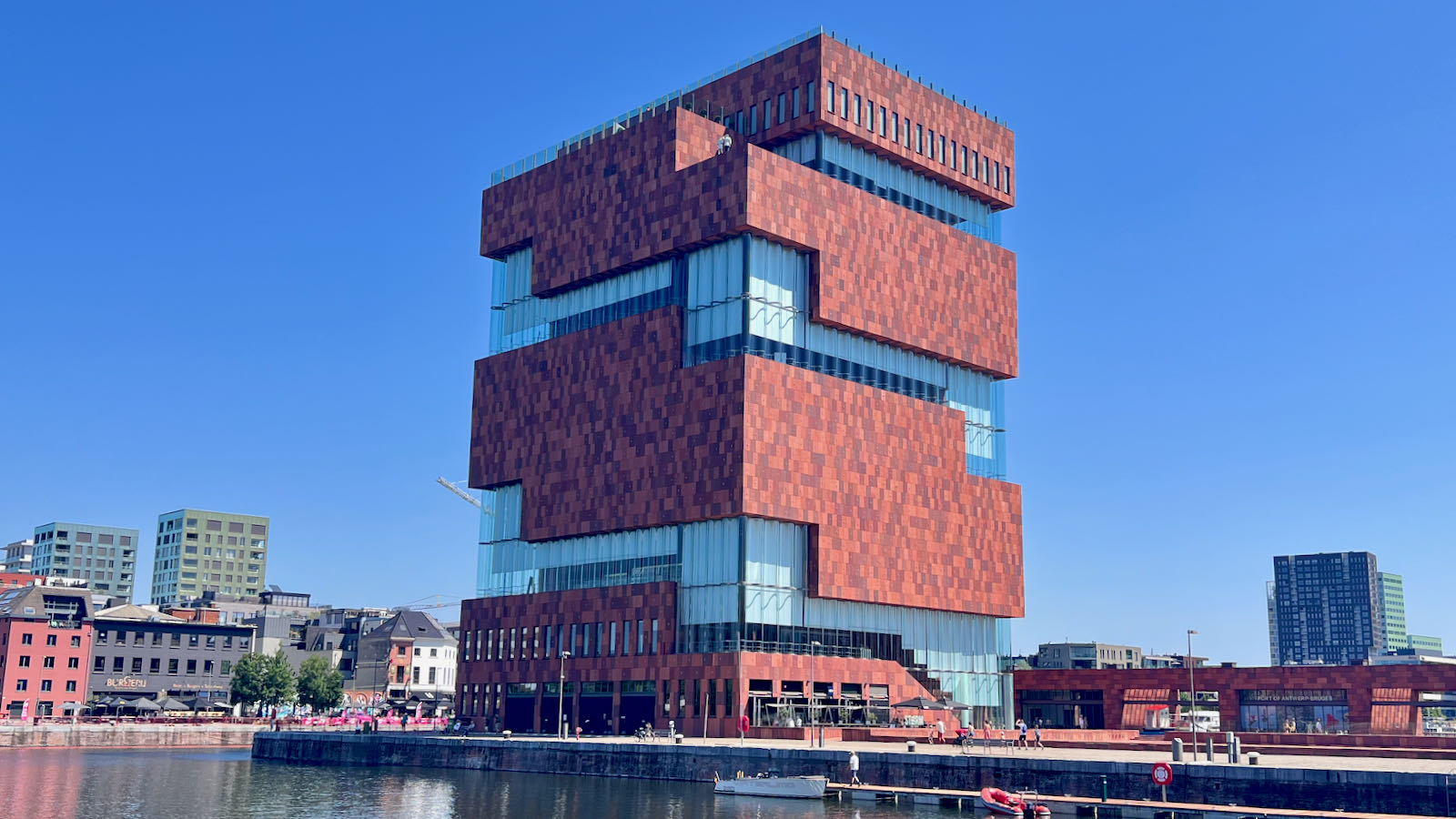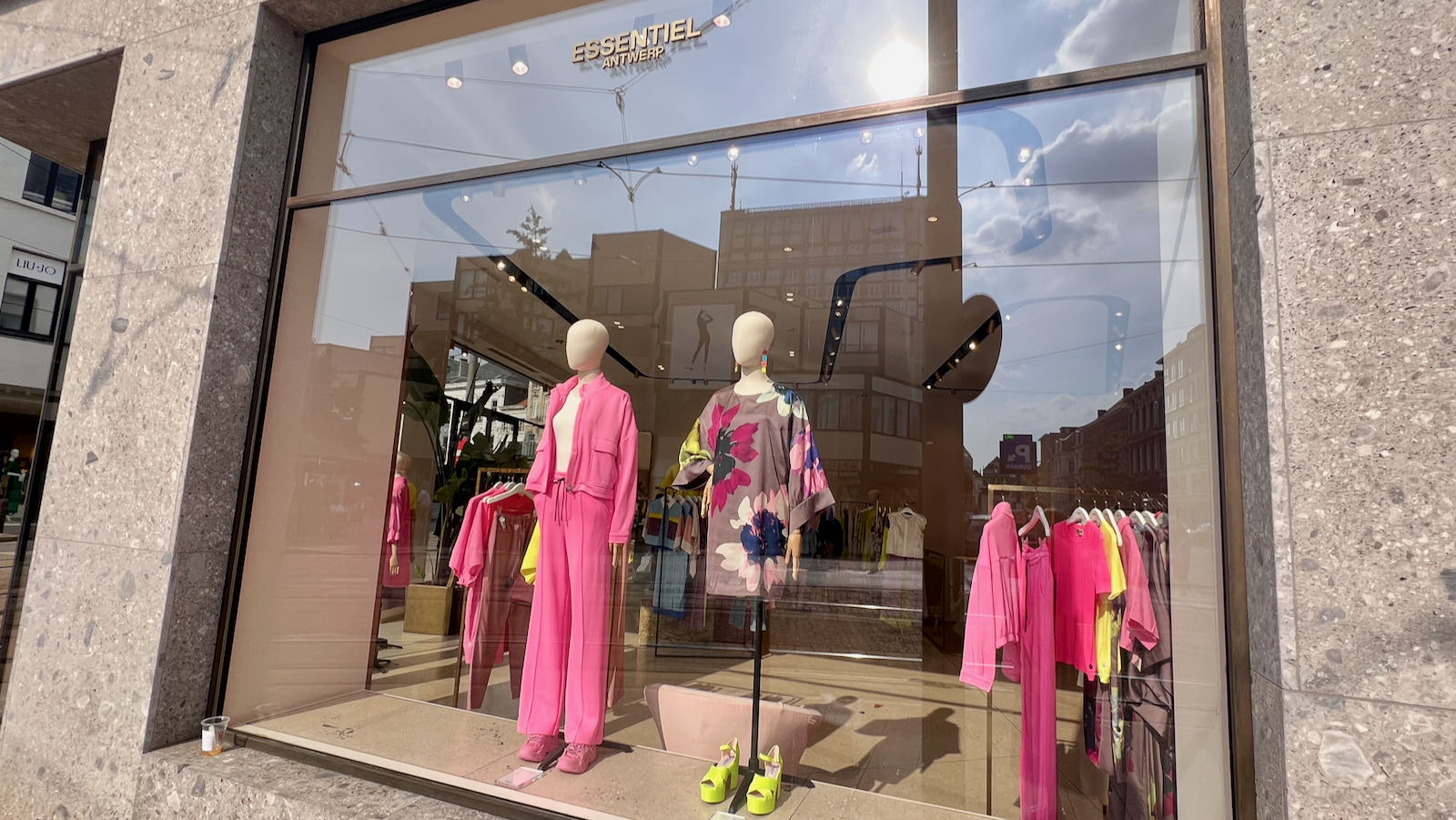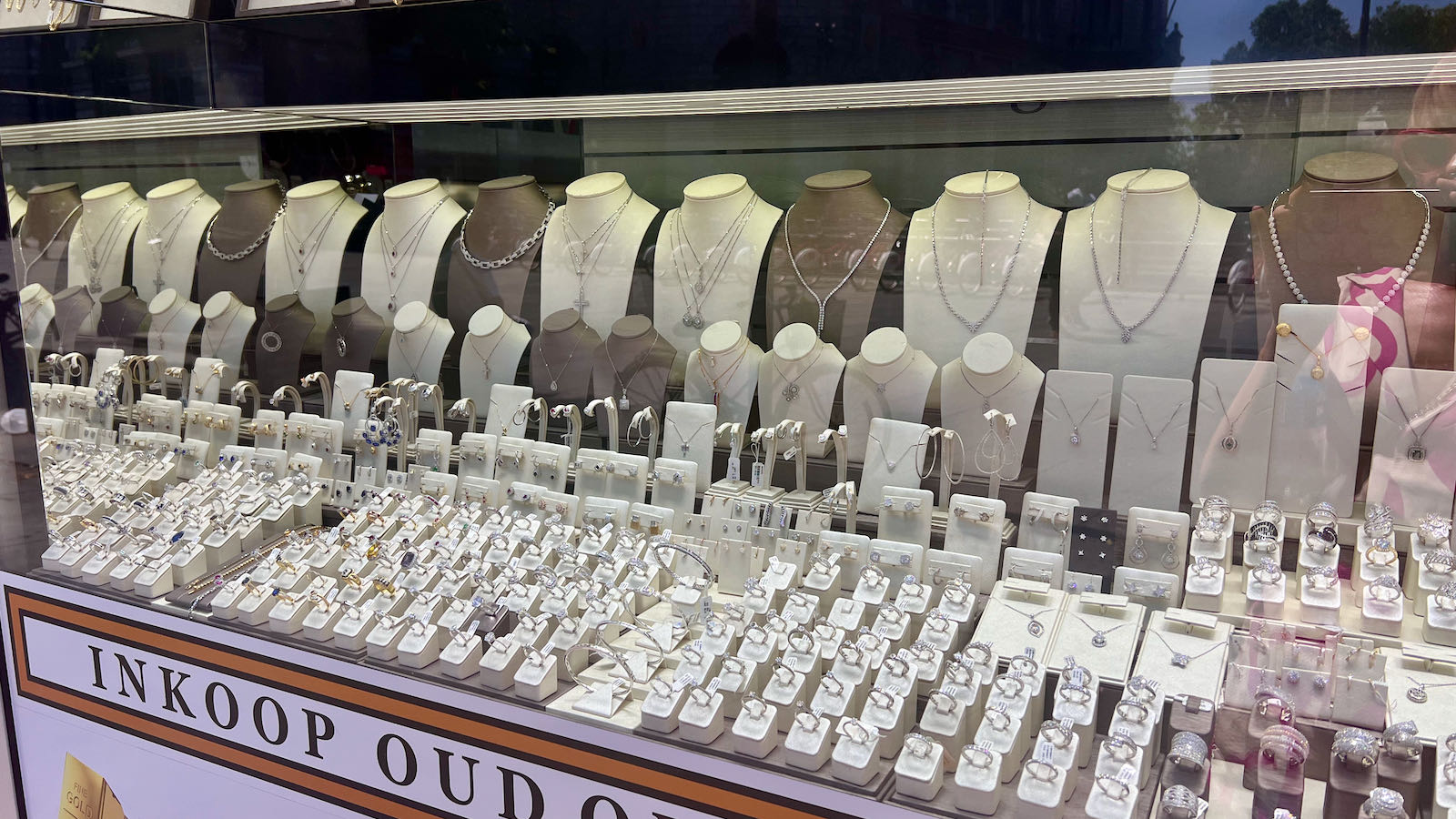 Ad – Scroll down to continue reading.Minimum spend, terms & conditions apply.
Belgian cuisine: A delicious curve ball
Why Belgian cuisine isn't more revered I'll never know. Hearty and full of flavour, it dishes up a winning combination of comfort food and seasonal local ingredients.
Located in a historic building oozing character, De Peerdestal restaurant specialises in seasonal local seafood and dry-aged horse meat. It's so good I visit twice. On my first night I order the lobster. Meaty, sweet and translucently tender, it's the most revelatory crustacean of my life. I crack open the giant claw, slide out a wedge of meat and take a bite, a fleck of shell smattering my watch. It's a messy business, requiring a moist towelette and a trip to the bathroom. But boy is it worth it.
Drinking in Antwerp is also a delight. As you'd expect, beer flows like water, and the mellow Kriek cherry beer proves to me that a wine wanker can in fact enjoy a cold one. But it's the cocktail bars that sing more in my key.
In a happy coincidence, Dogma – one of the best bars in Antwerp – lies directly opposite De Peerdestal, a two-second walk across the cobblestones. Inside it's pumping, with a backlit bar, cosy couches and flickering tea lights. I order a superbly balanced Mai Tai, which is so strong I nurse it for a good half hour. It's a sacrifice I'm willing to make.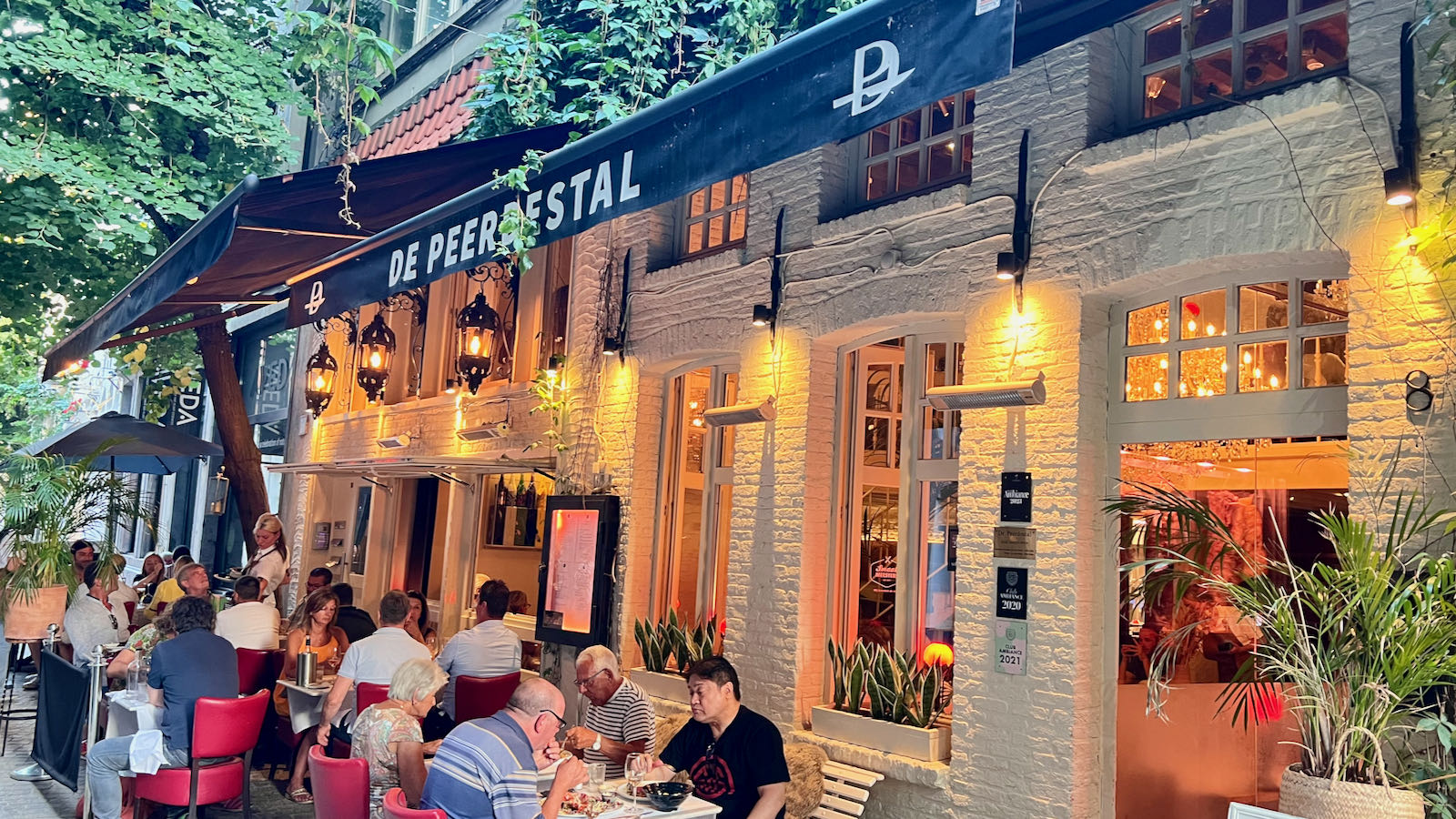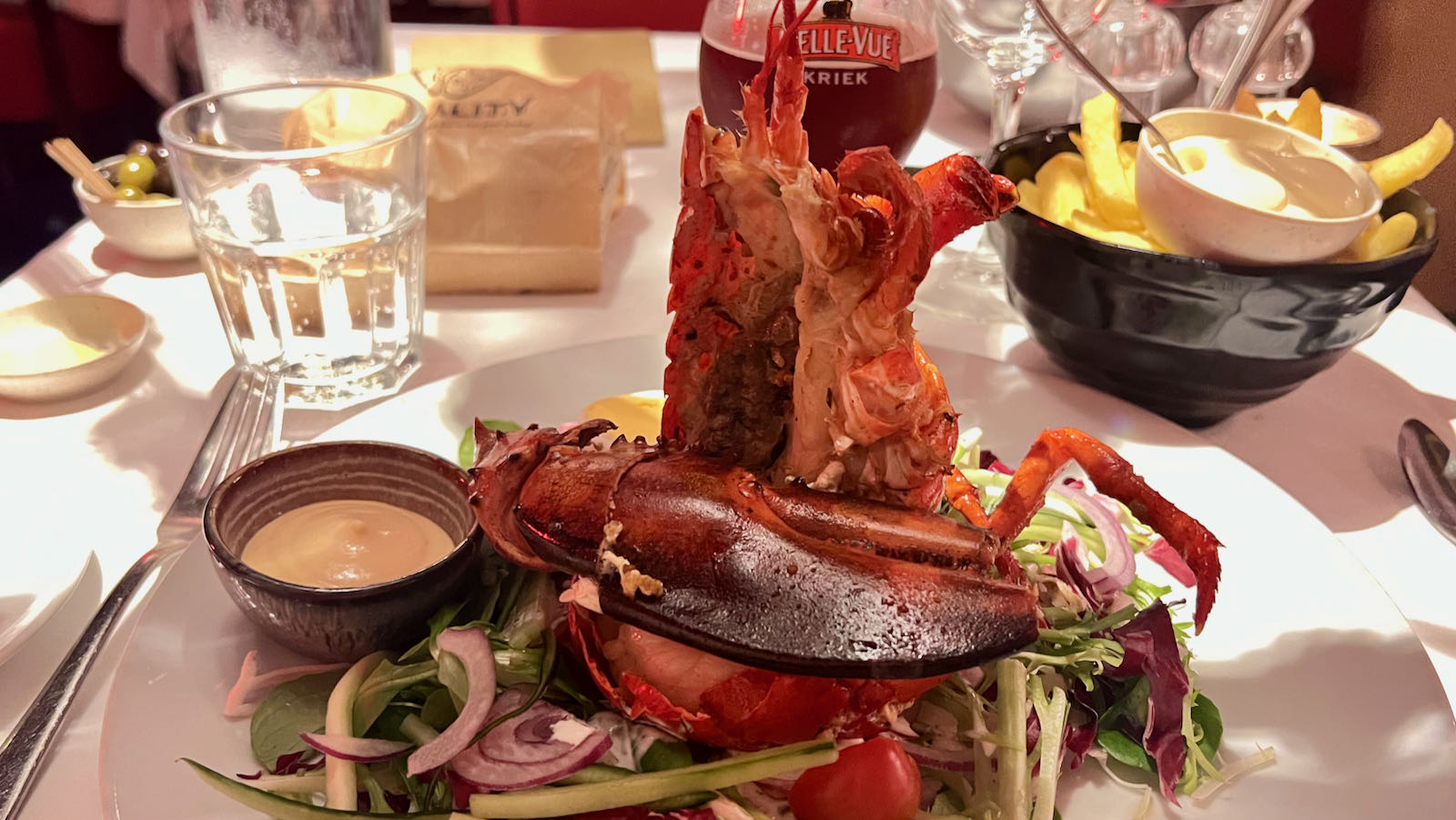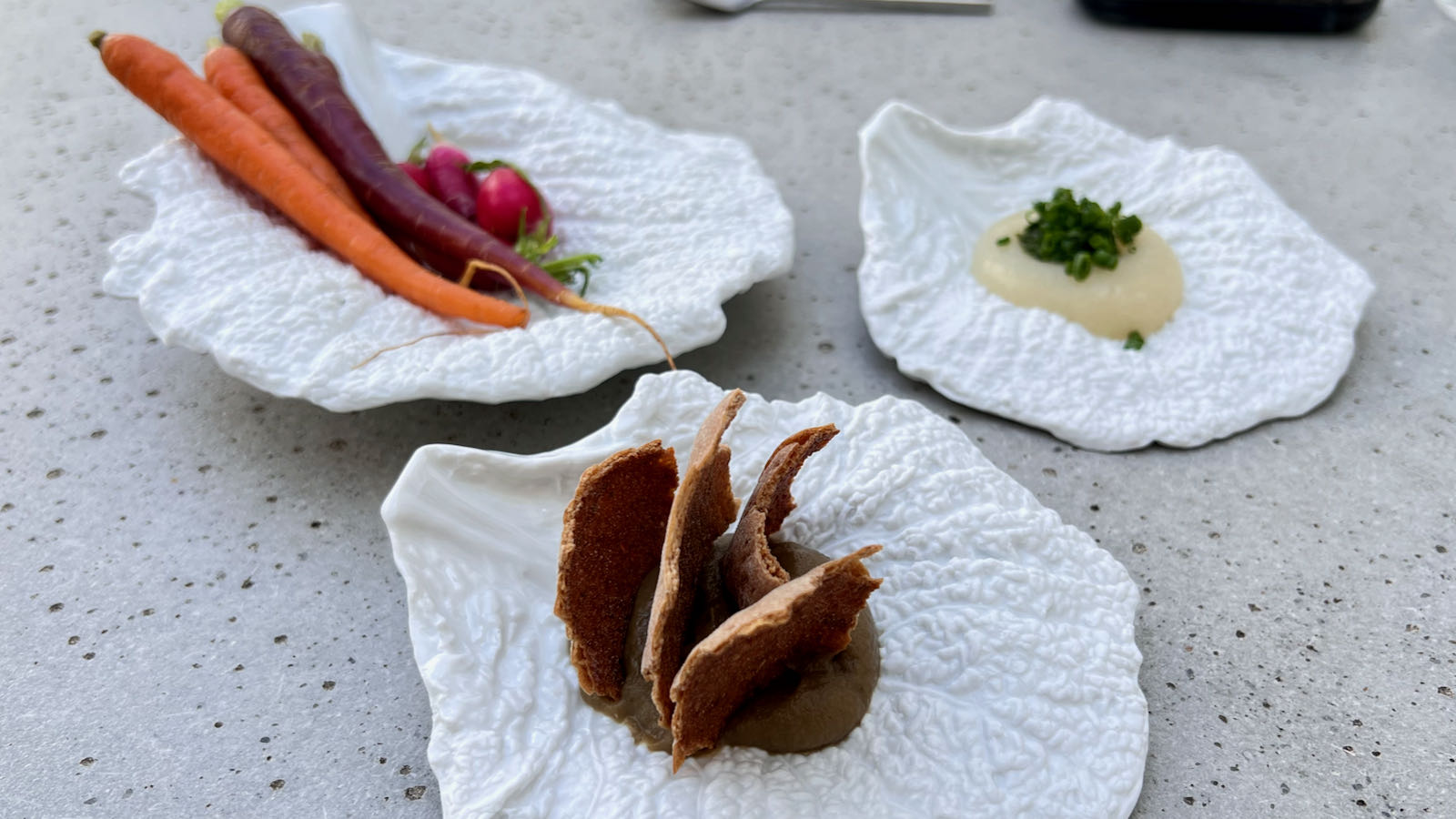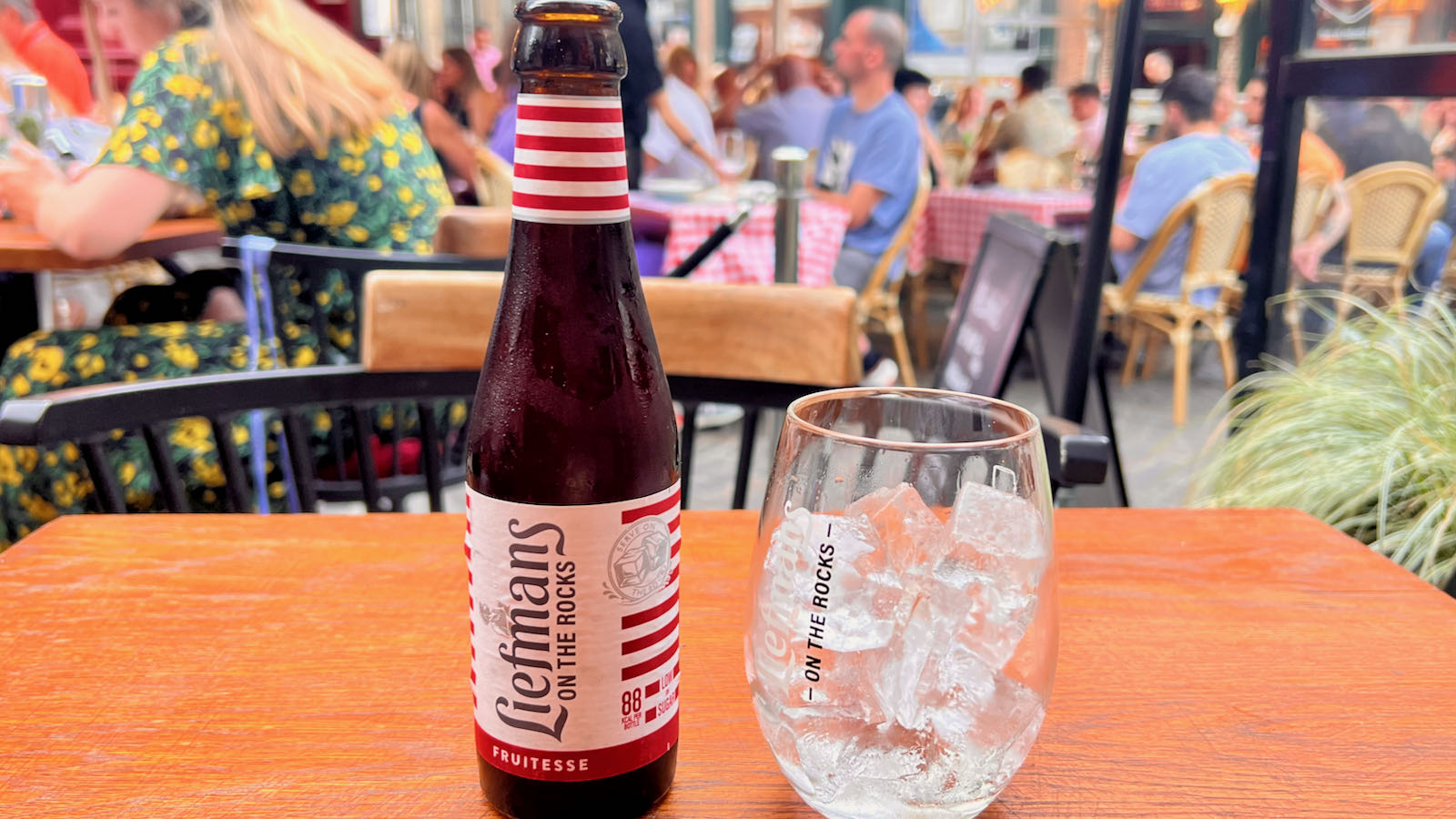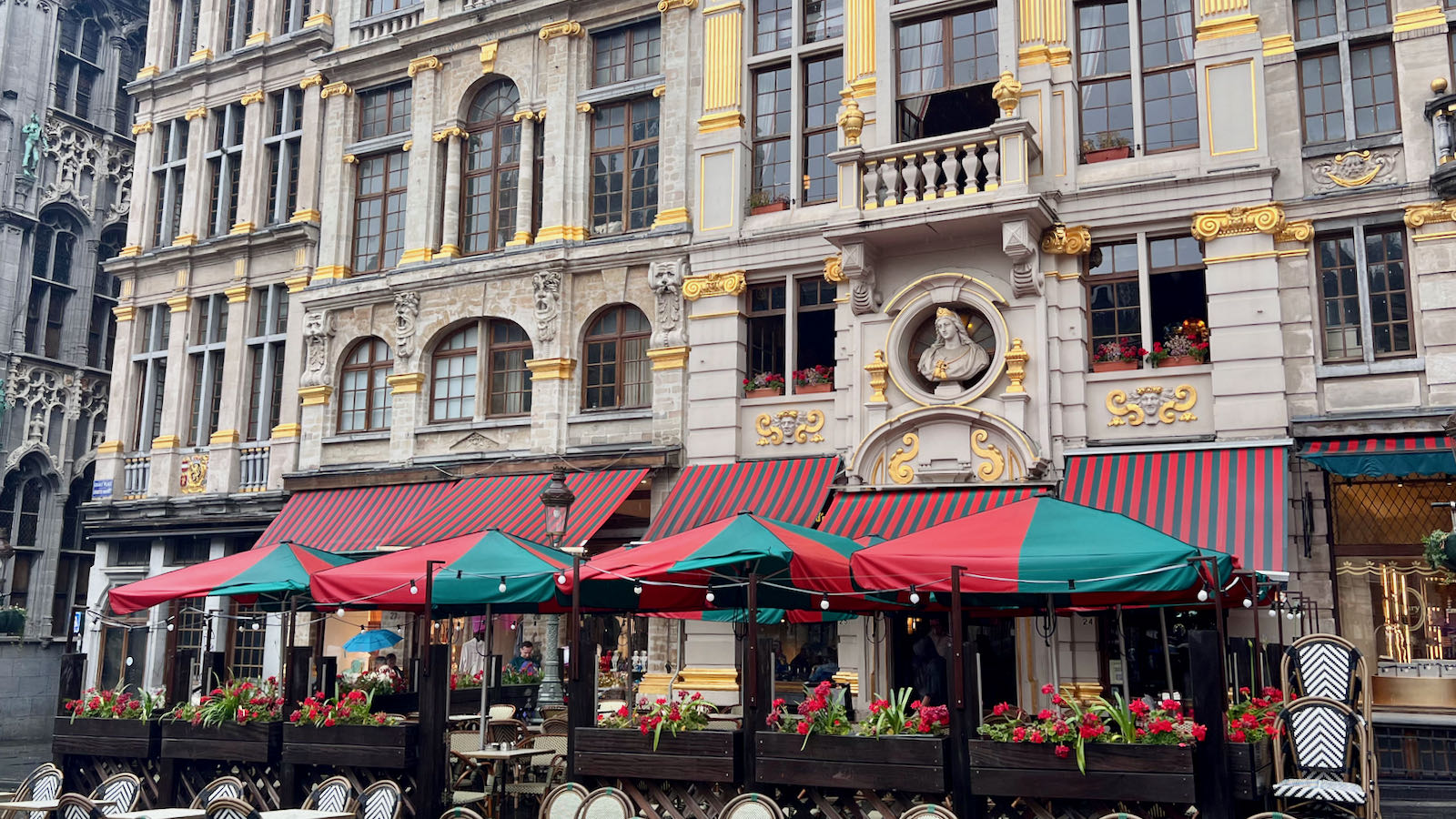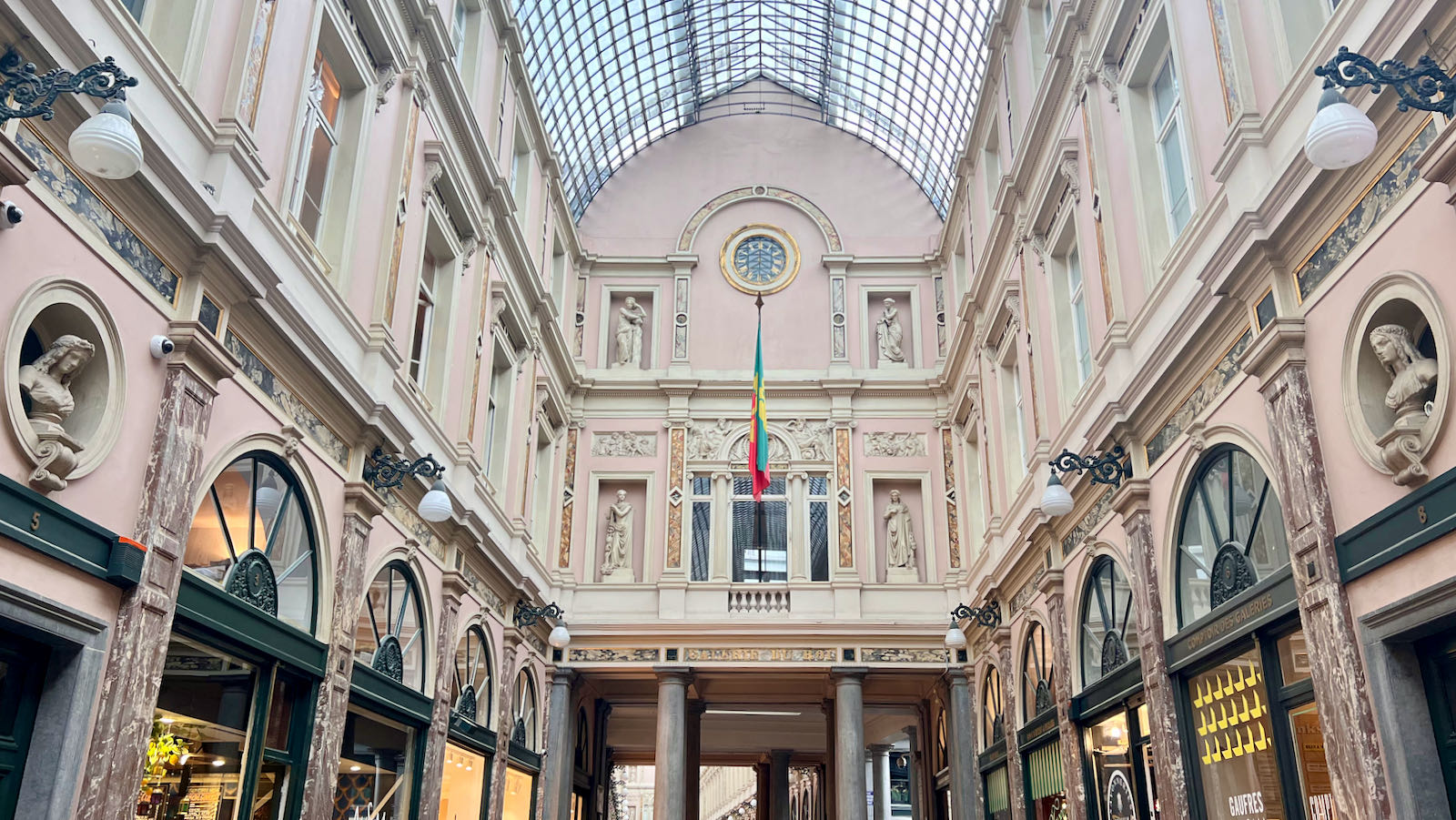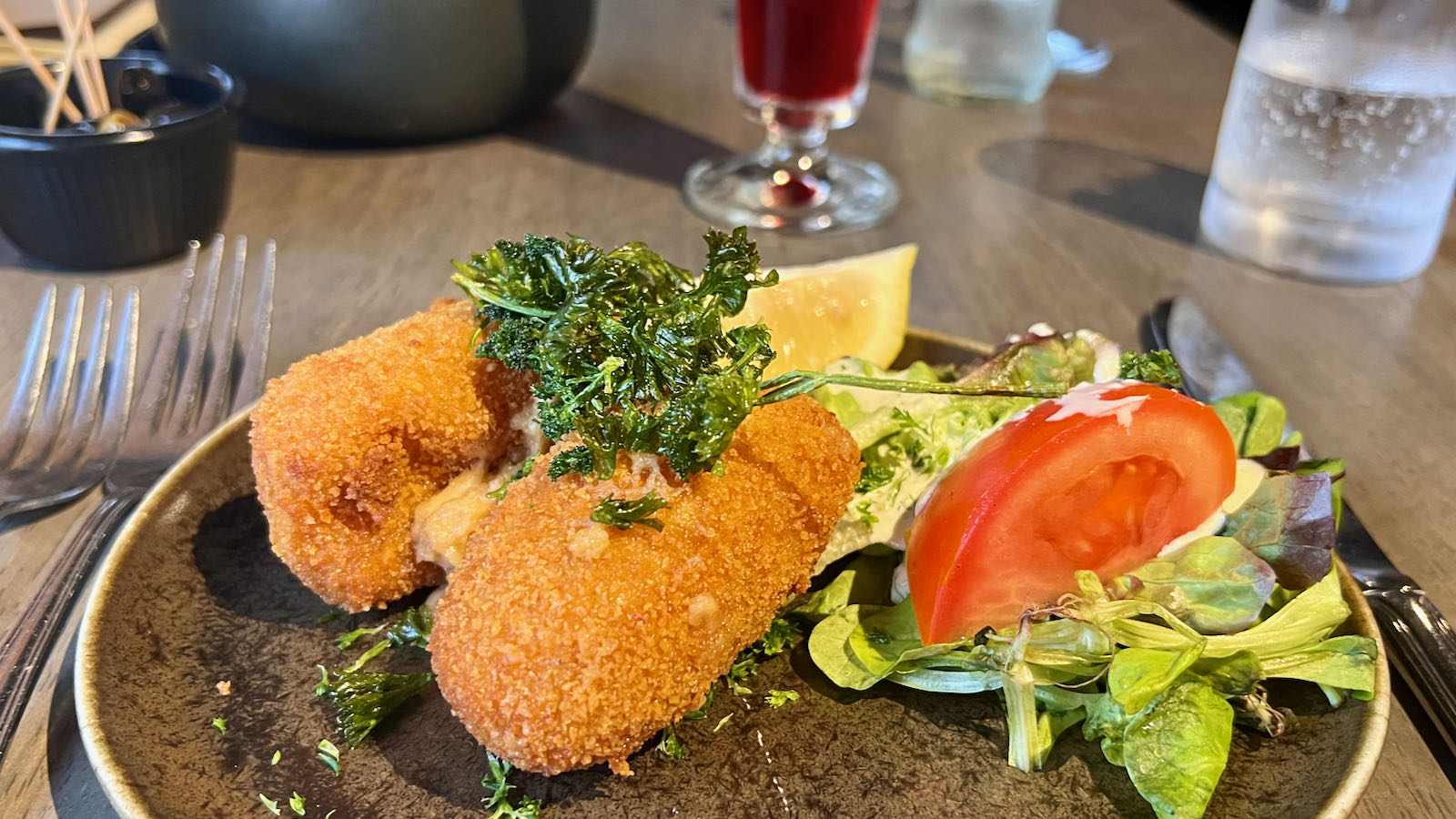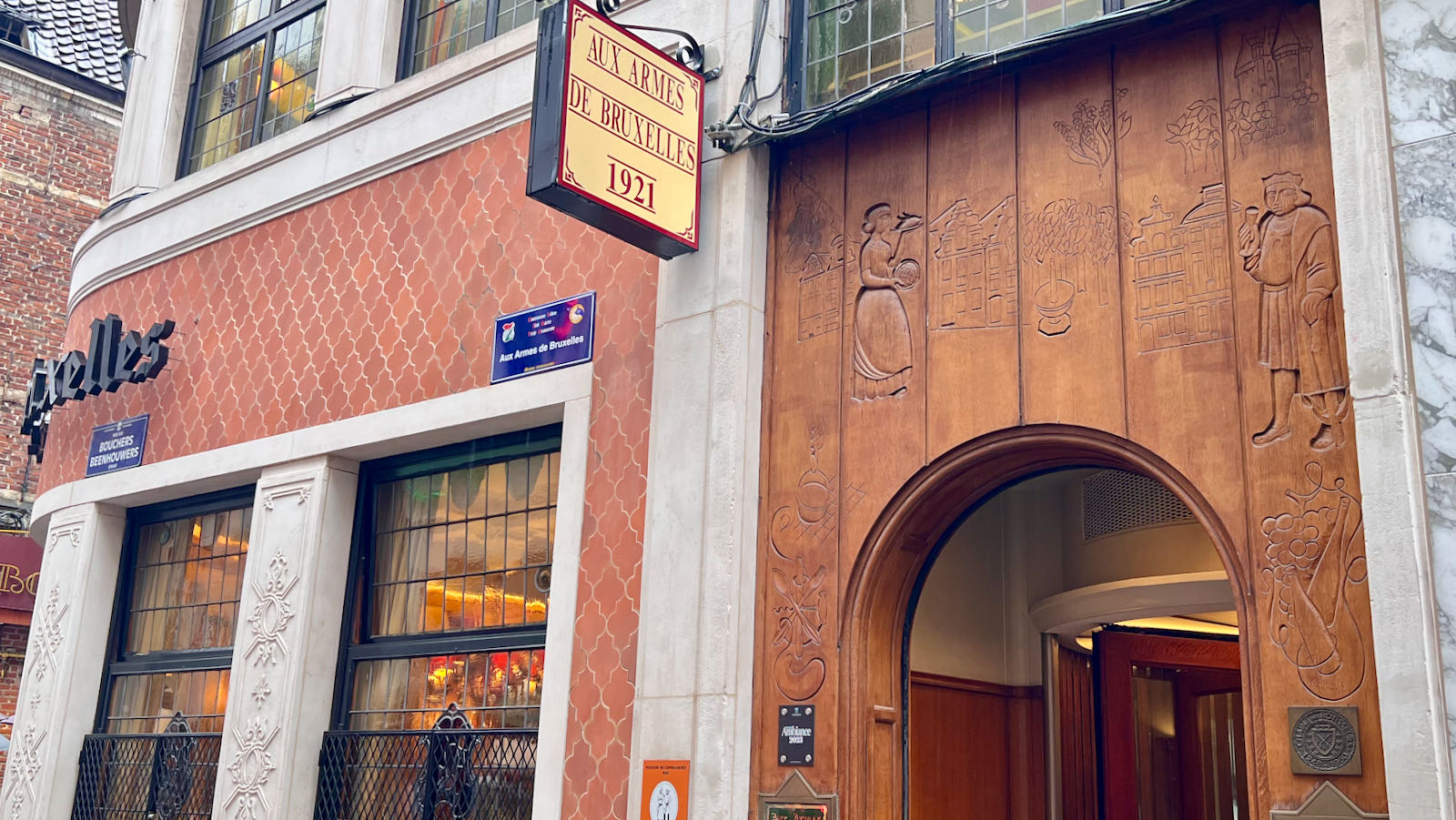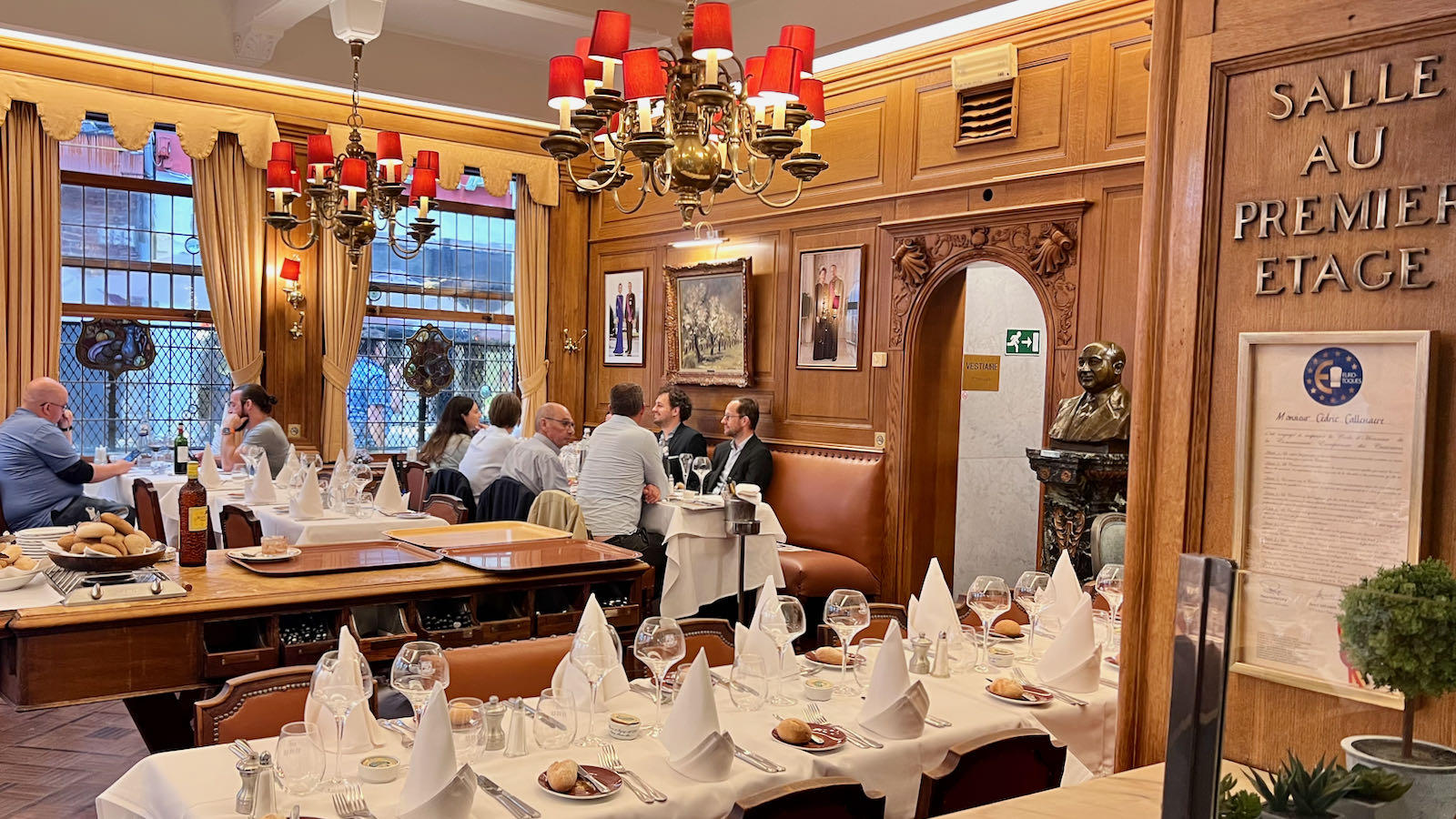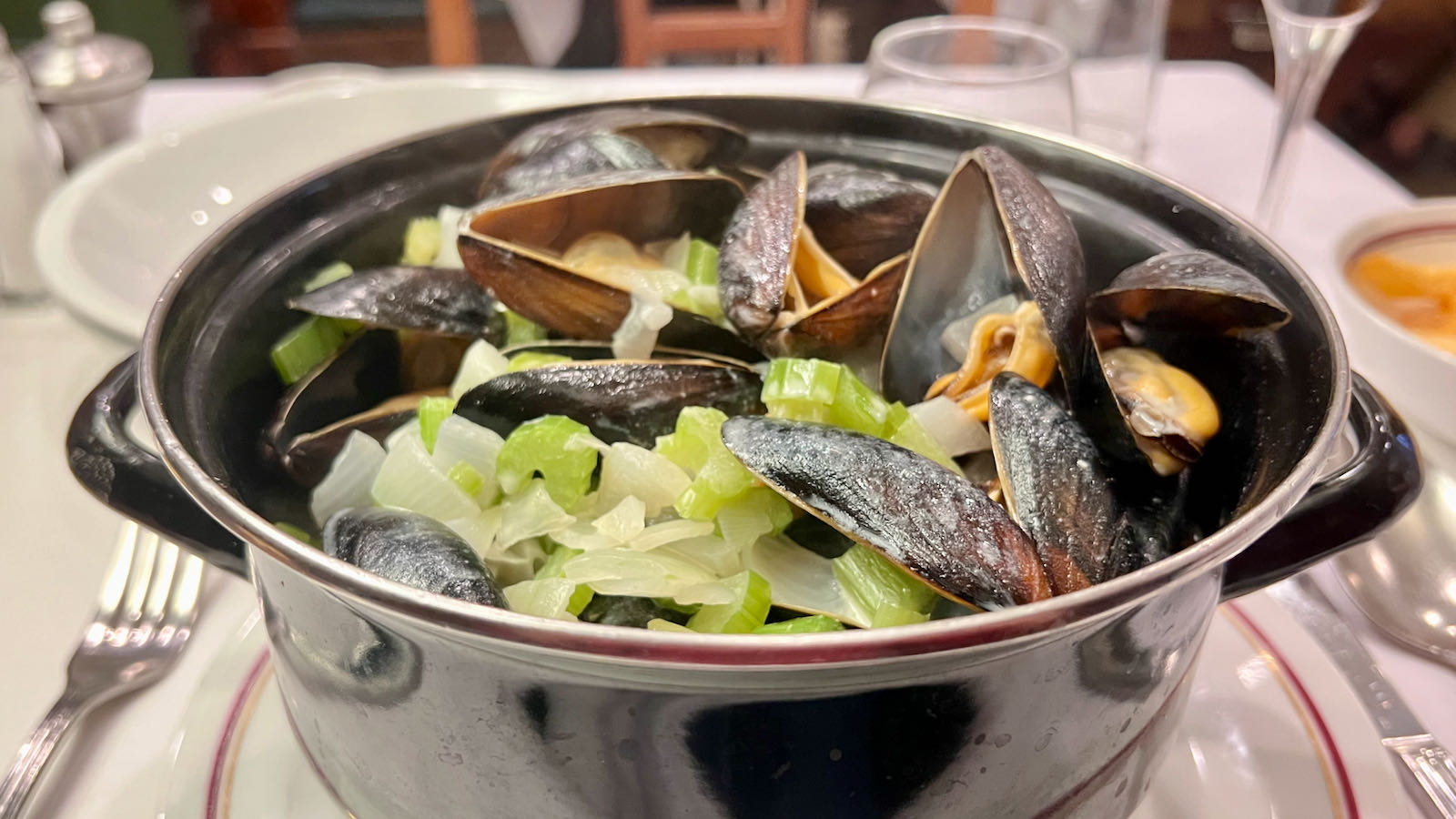 A spicy sojourn in SriLankan Airlines Business Class
Heading home from London to Melbourne via Colombo, I fly SriLankan Airlines Business Class aboard the A330. It's a unique ride, full of colour and culture and spice sweats that rival any I've experienced in Southeast Asia. SriLankan does things a little differently, and the experience is the better for it.
The Business cabin is bright and airy, but it pales in comparison to the cabin crew's peacock-hued uniforms. Female crew wear turquoise and burnt orange saris that bravely expose their midriffs, with makeup and ornate hairdos that wouldn't be out of place on a Bollywood film set. As a fan of colour and dressing up just 'cos, I'm kinda jealous.
But that's not to say the experience is all style and no substance. The lie-flat bed is cushy and comfortable, and I have an excellent 6-hour sleep on the flight from Colombo to Melbourne. (Sometimes, a good six hours can trump a mediocre nine).
And spice fanatics out there? The menu offers up thrills aplenty, with authentic Sri Lankan dishes that will stream tears from your eyes in angry waterfalls. I order the red chicken curry, which my crew member assures me isn't spicy – for her. I can travel around Thailand without disgracing myself. But the whack of spice that follows quite literally haunts my dreams. Delicious or deadly: you decide.
And if spice sweats aren't your thing, there are plenty of Western options. When breakfast rolls around, I pounce on the cheese and mushroom omelette. Thanks so much, but I'll pass on the fresh chilli.
Also read: SriLankan Airlines Airbus A330 Business Class (Colombo – Melbourne)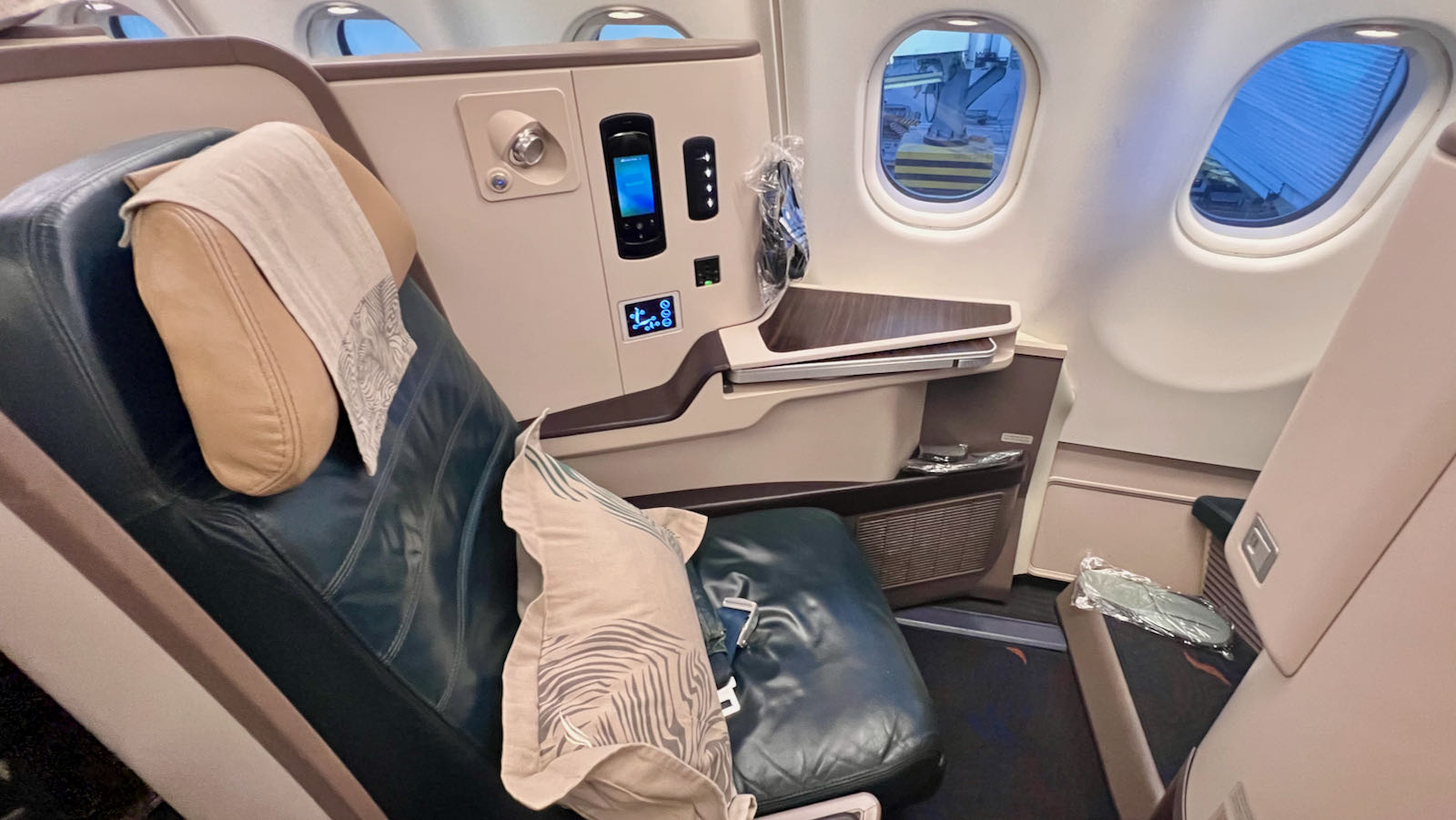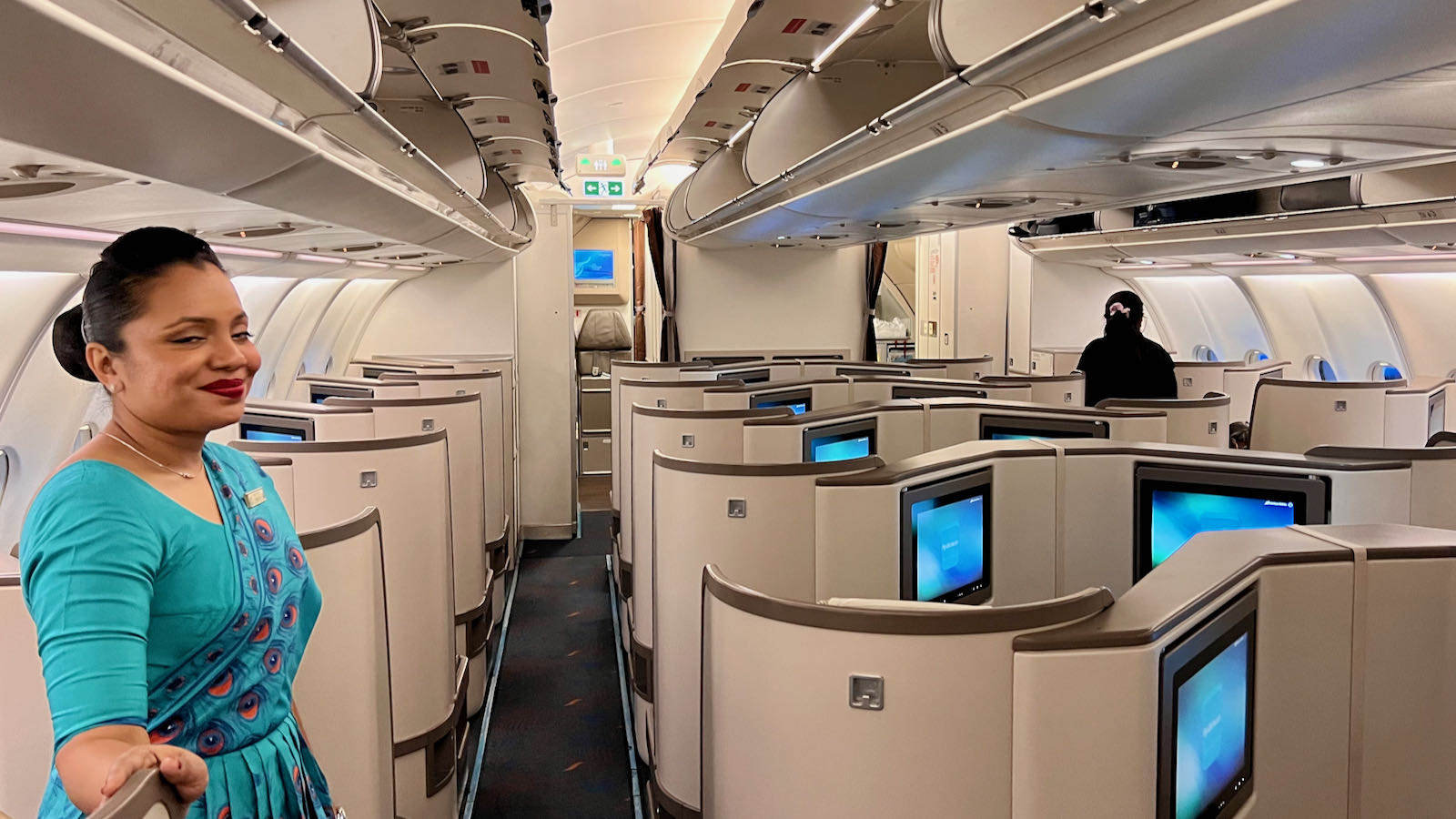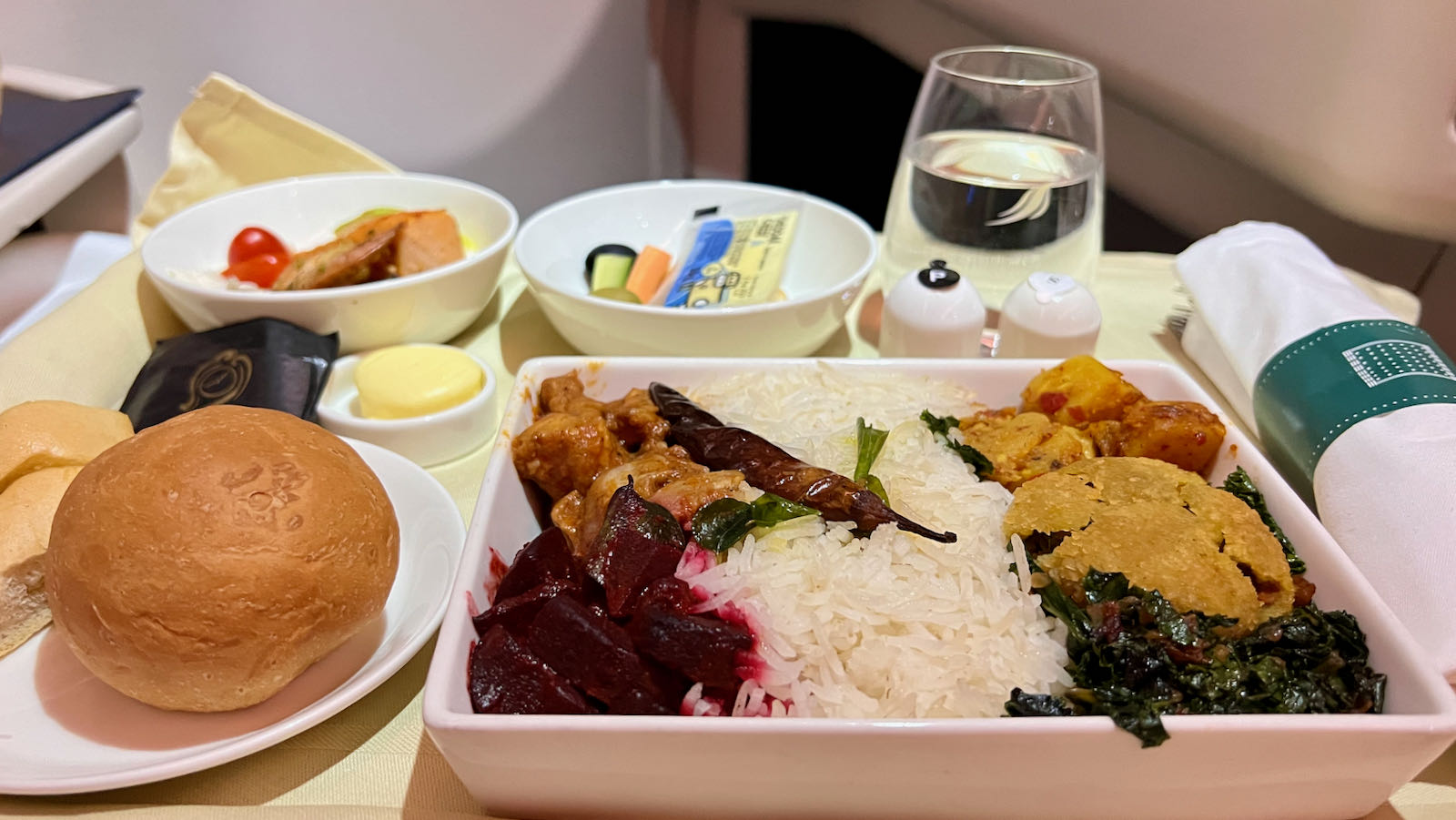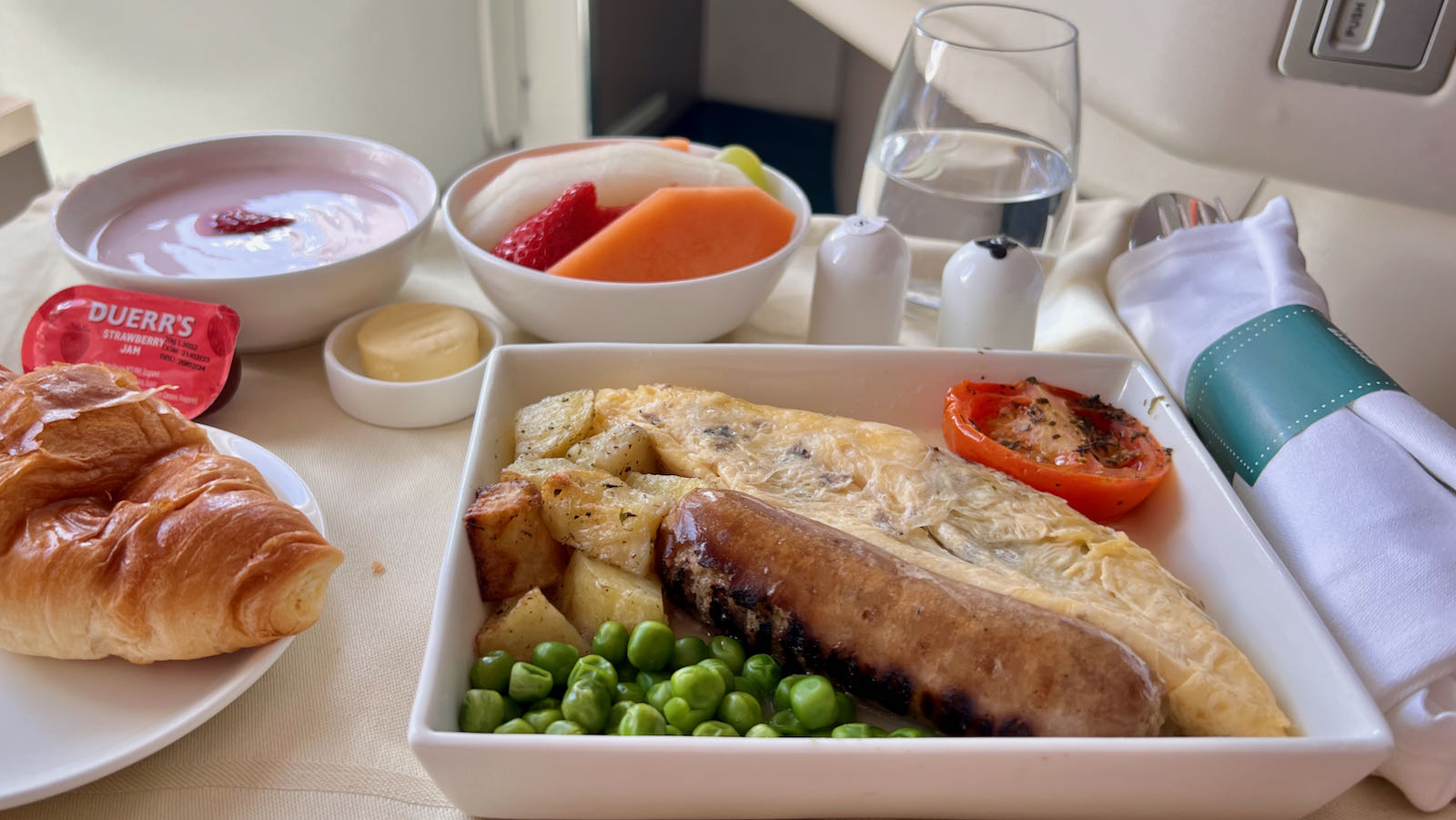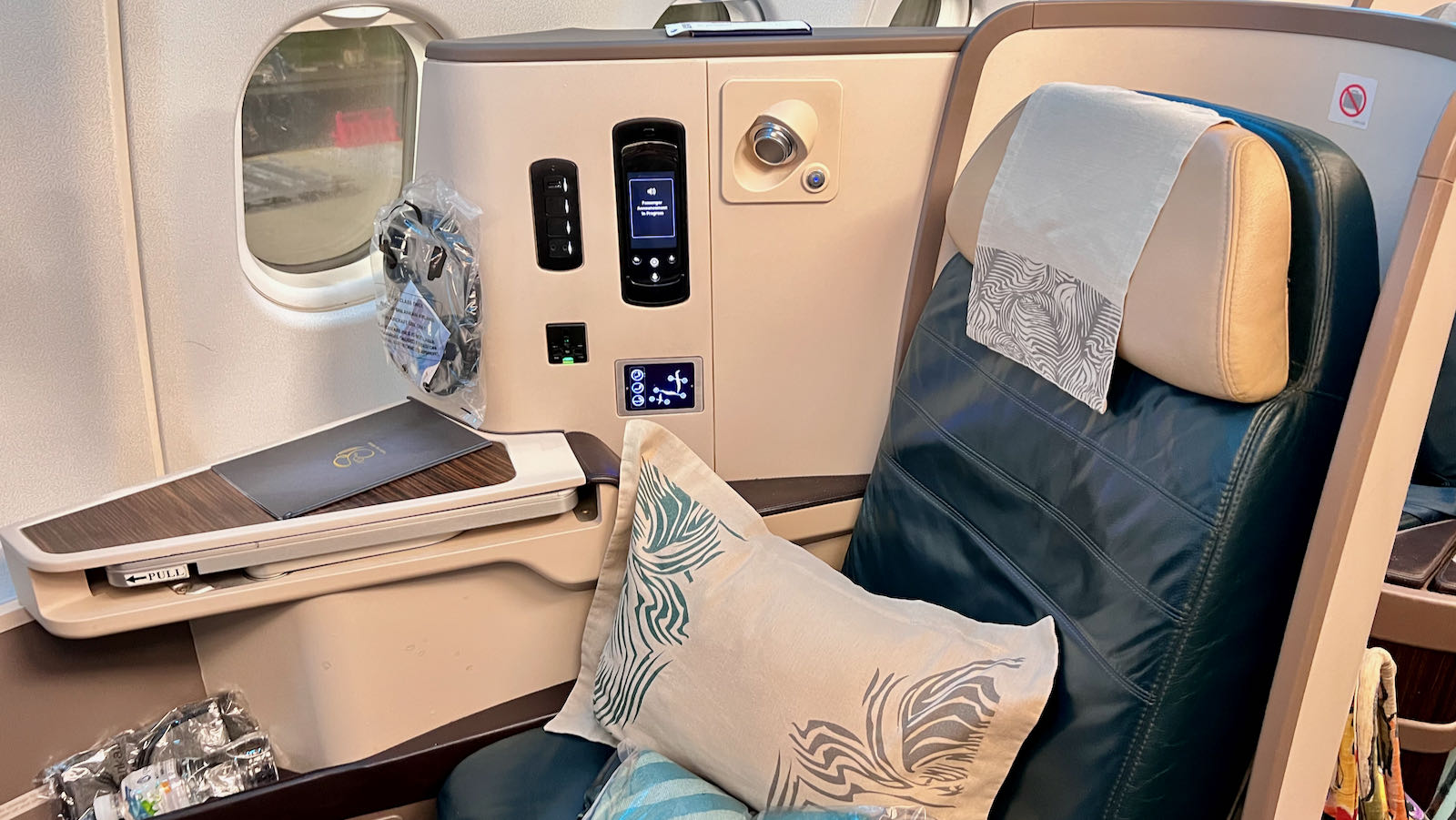 Business Class luxury to Europe on points
With some savvy point hacking, JAL's immaculate Business Class cabin can be your home-away-from-home for 25 blissful hours. And as the cheapest way to fly from Australia to Europe on Qantas Points plus cash – requiring a minuscule $146 in fees and taxes – it's a no-brainer for cost-conscious jetsetters.
Once on the ground in Europe, the pleasures of Belgium await. In Brussels, I stay two nights at the petite Hotel des Galeries for $365 per person twin share. (Request room 36 for views over the historic Galleries Saint Hubert). Of course, I book through Qantas Hotels to earn points towards my next luxe getaway – a total of 3212 Qantas Points as a Points Club Plus member plus 714 points for my business.
In Antwerp, I base myself at Sapphire House. Three nights at this centrally-located gem set me back just $500 per person. Again, Qantas Hotels helps me out, dishing up 4365 Qantas Points with a cheeky 970 points for my business account on the side.
In total, my luxe 8-day European jaunt costs just 318,000 Qantas Points in Business Class plus $2,609 per person – a saving of $11,477 off the cash price.
But in case you think I'm blabbing on about my own good fortune, rest assured: you can absolutely do this trip too. For the freshly-minted point hacker, check out our guide to earning Qantas Points. The points earn from everyday activities can really add up.
And don't forget to peruse our frequent flyer credit card offers below, which all include a healthy sign-up bonus. Once you're approved and meet the minimum spend, expect a stash of Qantas Points to funnel their way into your account.
Experience beautiful Belgium for yourself
From Australia, a European getaway can quickly run to five figures – requiring years of saving and sacrifice. But it doesn't have to be this way. By harnessing the magic of frequent flyer points, you too can fly return to Europe in Business Class and save thousands off the price of a cash ticket.
Again, credit card sign-up bonuses are the fastest way to jump aboard the reward seat – ahem, plane. And we've got a stash of cards up our sleeve for you to browse below.
So just what do I love most about flying up the pointy end on points? The spacious suite, the dedicated service, the inspired cuisine? For me, it's a tie between free-flow Champagne and that cushy lie-flat bed. But it's time for you to decide for yourself.
Of course, Belgium is just one of the many incredible destinations we've jetted to on points. Boracay, Jordan, Marrakech… And so many more.
Sign up for our email newsletter so you can follow along with our far-flung travels from the comfort of your living room. But fair warning: that lie-flat Business suite is calling to you. And there's no time like the present, don't you think?
All photography by Antonia Strakosch, who travelled to Belgium at Point Hacks' expense.
Featured deals
Beautiful Belgium: fly Business Class to Europe with JAL on points
was last modified:
September 28th, 2023
by