With a picturesque working harbour and a dynamic food and cultural scene, vibrant Hobart is just begging to be explored. And what better way to savour it than with a weekend couple's getaway – the perfect chance to hit pause in order to reconnect and recharge?
But with return flights and two nights' accommodation for a pair adding up to $2000 or more, a 48-hour break can quickly become prohibitively expensive.
It can, but it doesn't have to. What if I told you that a couple could fly from Melbourne to Hobart return – with one leg in Business Class – and stay for two nights at the 4-star Mövenpick Hotel Hobart for just $164 in fees and taxes, plus 105,800 Qantas Points? That's a saving of $2758 off the cash retail price, making this weekend couple's getaway pleasingly affordable.
My husband and I did exactly that, and our 48 hours in Tassie were a glorious reset.
And you know what else? Snaffling two Business Class reward seats between Melbourne and Hobart is a cinch. Which isn't the case right now with many overseas destinations.
So here's our memorable experience from start to finish, with all the art, nature and silky pinot noir you'd expect from this pristine corner of the globe.
Flying to Hobart in Qantas Business Class
There's nothing like kicking off a weekend getaway with a little luxury. And in Qantas domestic Business Class, that's exactly what's in store.
We arrive at Melbourne Airport on a brisk afternoon in early May. Forget queuing for an age in the general security line or hustling through Terminal 1 in search of a cafe or quiet corner. After dropping our bags at the self-service bag drop, my husband and I swan through priority security in under a minute. Our next stop: the lounge.
There's something infinitely satisfying about the ease and elegance of flying Business – and it begins before you're even on board. We bid farewell to the snaking Economy security line and make our way to the Qantas Lounge Precinct a few short steps away.
My hubby's never flown Business Class before, and as we glide up the escalator towards the Melbourne Domestic Business Lounge he breaks out in a grin. This haven for Business Class passengers or those with Qantas Platinum or Platinum One status is all about understated luxury. And what's inside doesn't disappoint. Cushy armchairs, plush carpet, expansive windows overlooking the tarmac… Yes, this'll do nicely.
A Campari soda is our first port of call from the well-stocked bar, followed by a pass of the bountiful buffet. It's hard to resist the soup, salad and hot food on offer – not to mention the walnut-topped brownie. Especially when every drink and food item is completely free! Before we know it, an hour has flown by and it's time to head to the gate.
On the way home, we stop by the Hobart Qantas Club for a drink and a bite of lunch. We're flying Economy, but I've got a very handy Qantas Club membership courtesy of Points Club Plus. Once you get a taste of the lounge life, it's very hard to go back.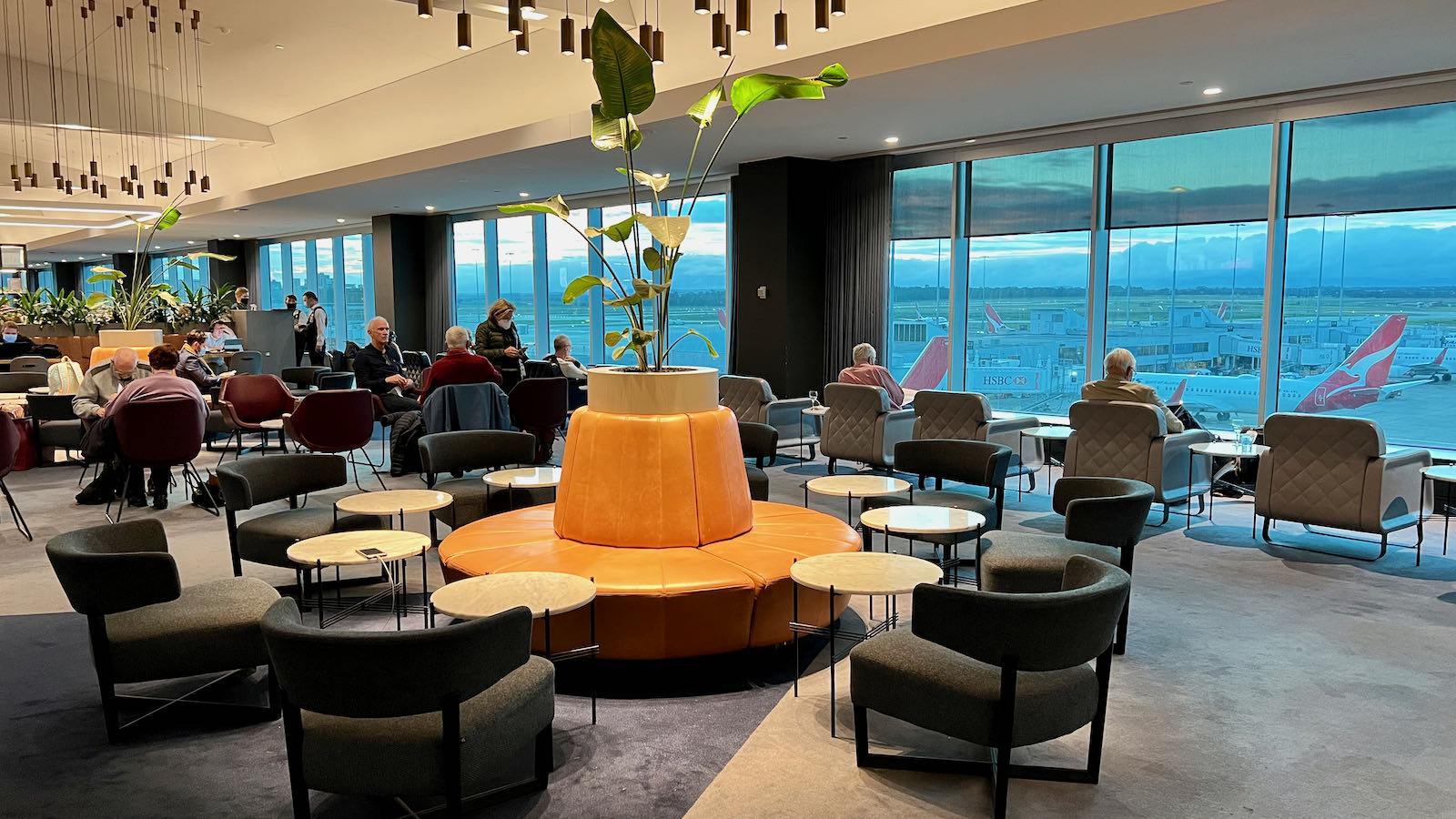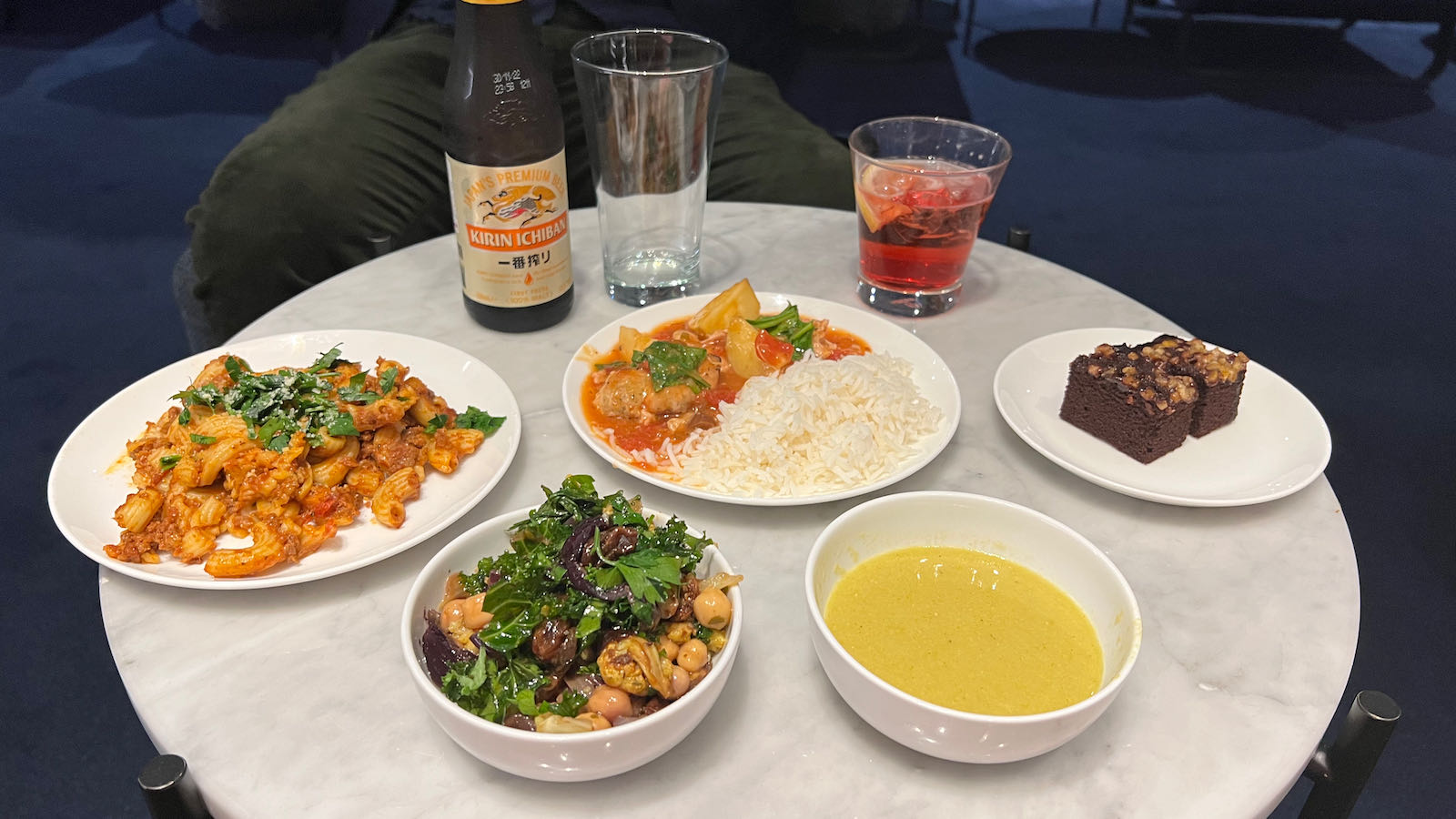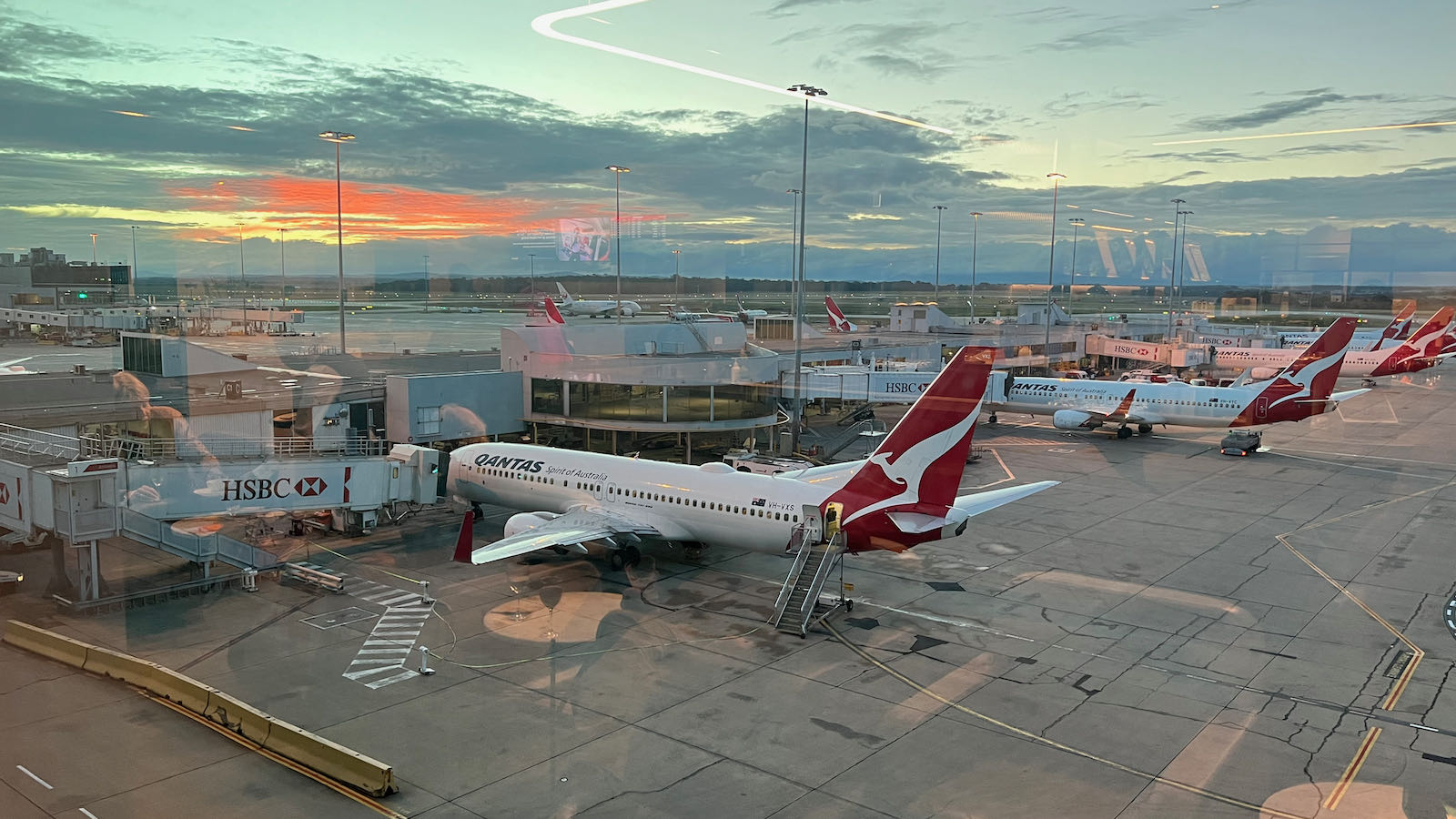 Qantas Boeing 717 Business Class
Another perk of flying Business? You don't need to scramble to the gate in order to join the tedious general boarding queue. A Business Class ticket grants you priority boarding, so you'll be one of the first on the plane.
Happily, we're the very first passengers on board. After popping our bags in the spacious overhead bins, I've got time to photograph the Business Class cabin, with 12 seats arranged in a 2-2 layout. The embossed leather seats come complete with a cushy headrest and plentiful legroom. We've got oodles of space to stretch out and relax in 1D and 1F on the bulkhead where we're sitting.
While general boarding takes place, we're served a glass of chilled water. There's even time enough to peruse the inspiring Qantas magazine, whose far-flung travel stories speak directly to my soul.
Once we're in the air, the cabin crew waste no time in commencing drinks service. A glass of bottle-fermented Grant Burge sparkling with its savoury berry notes goes down a treat, while my husband makes a beeline for the Little Creatures Pacific Ale.
Before we know it, it's time to dine. The chicken curry with fragrant basmati rice is melt-in-your-mouth tender, and a cheeky milk chocolate Lindt ball is the perfect finish.
Our friendly male crew member spoils us throughout, offering fresh drinks and a stash of extra Lindt balls. After an extended chat, we're on a first-name basis – one of the benefits of having a dedicated staff member in the Business Class cabin.
Sated and ever so slightly tipsy, we land in Hobart. Our weekend getaway has kicked off in memorable fashion, and there are still 48 hours to come.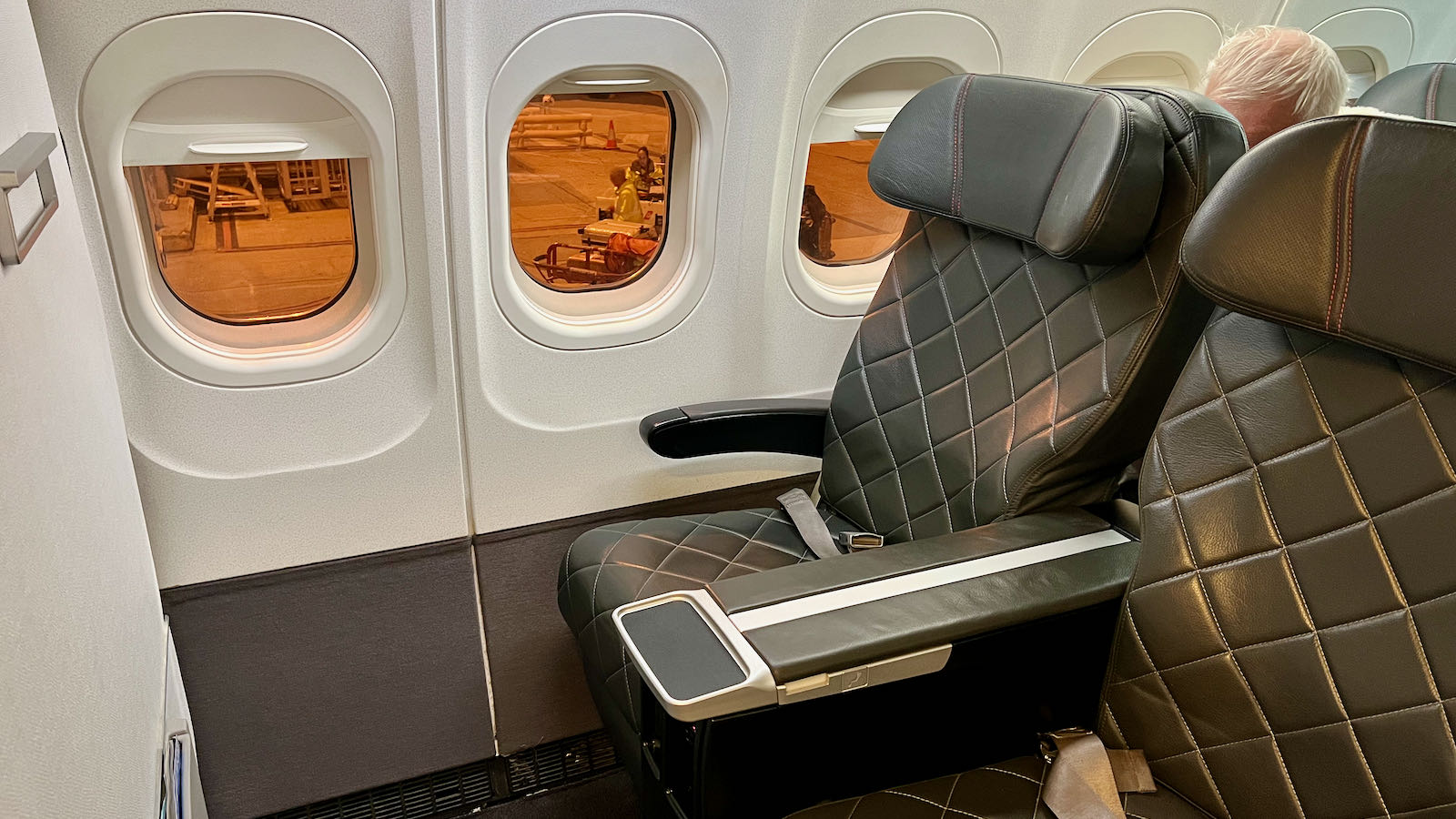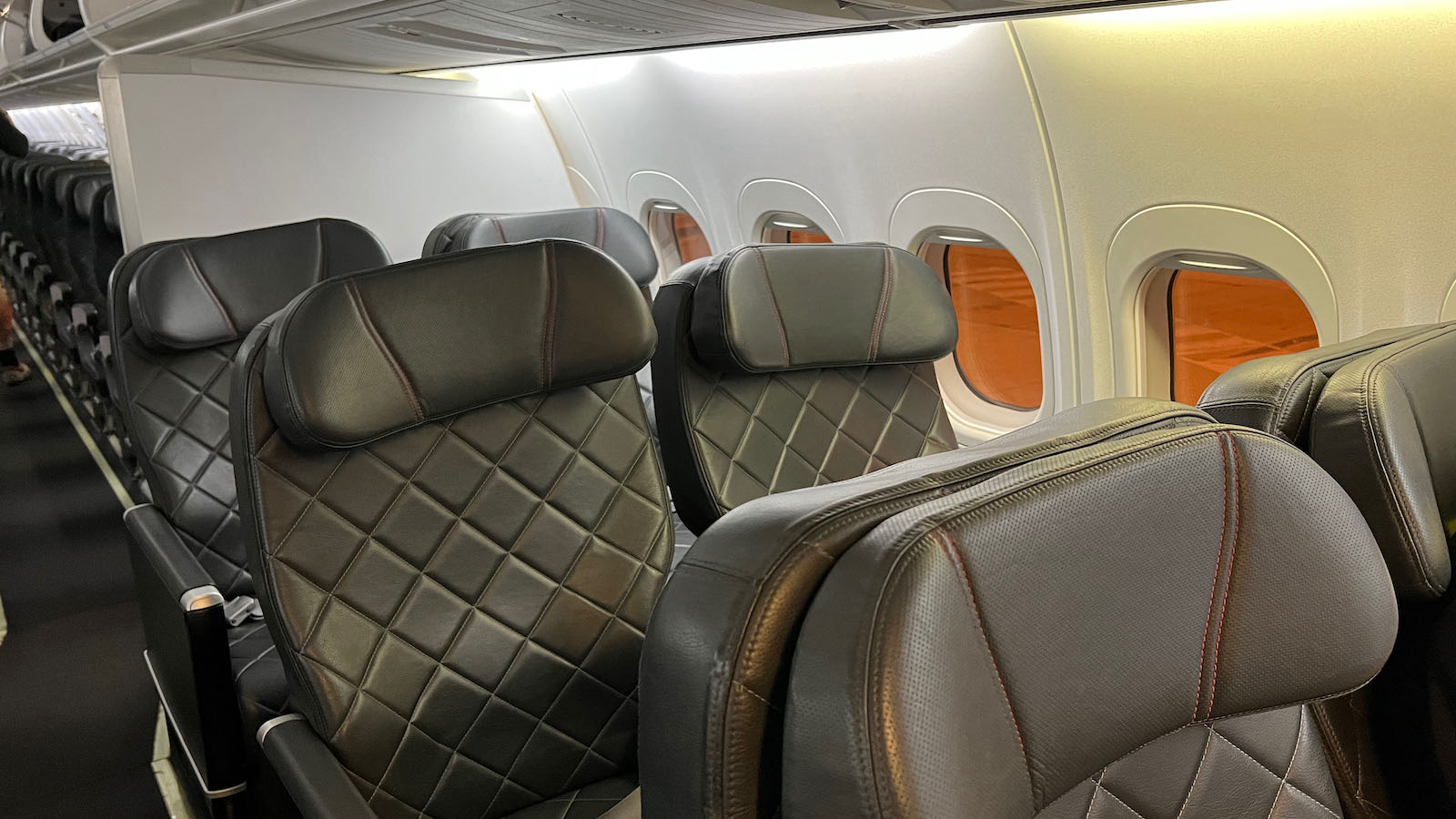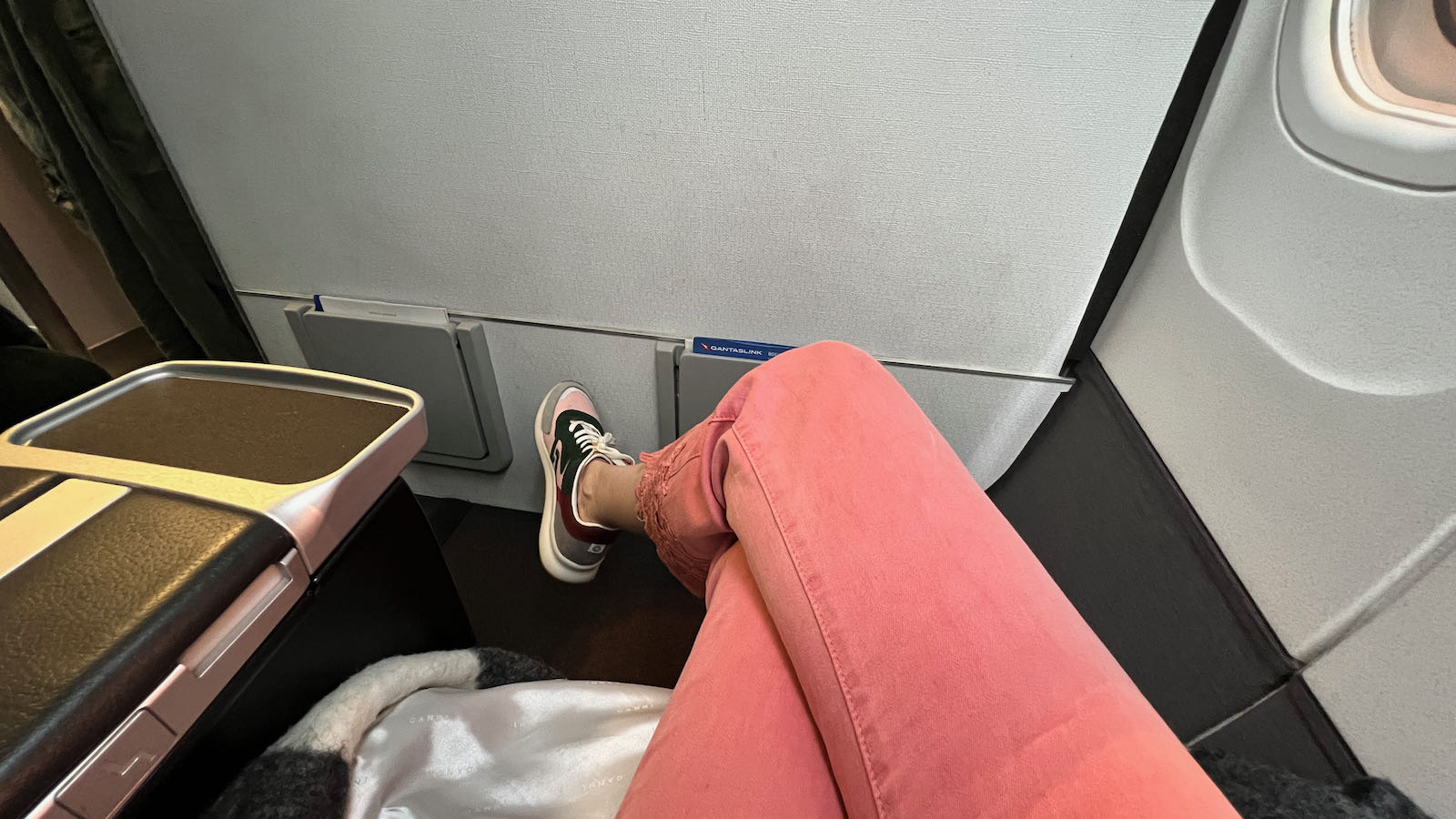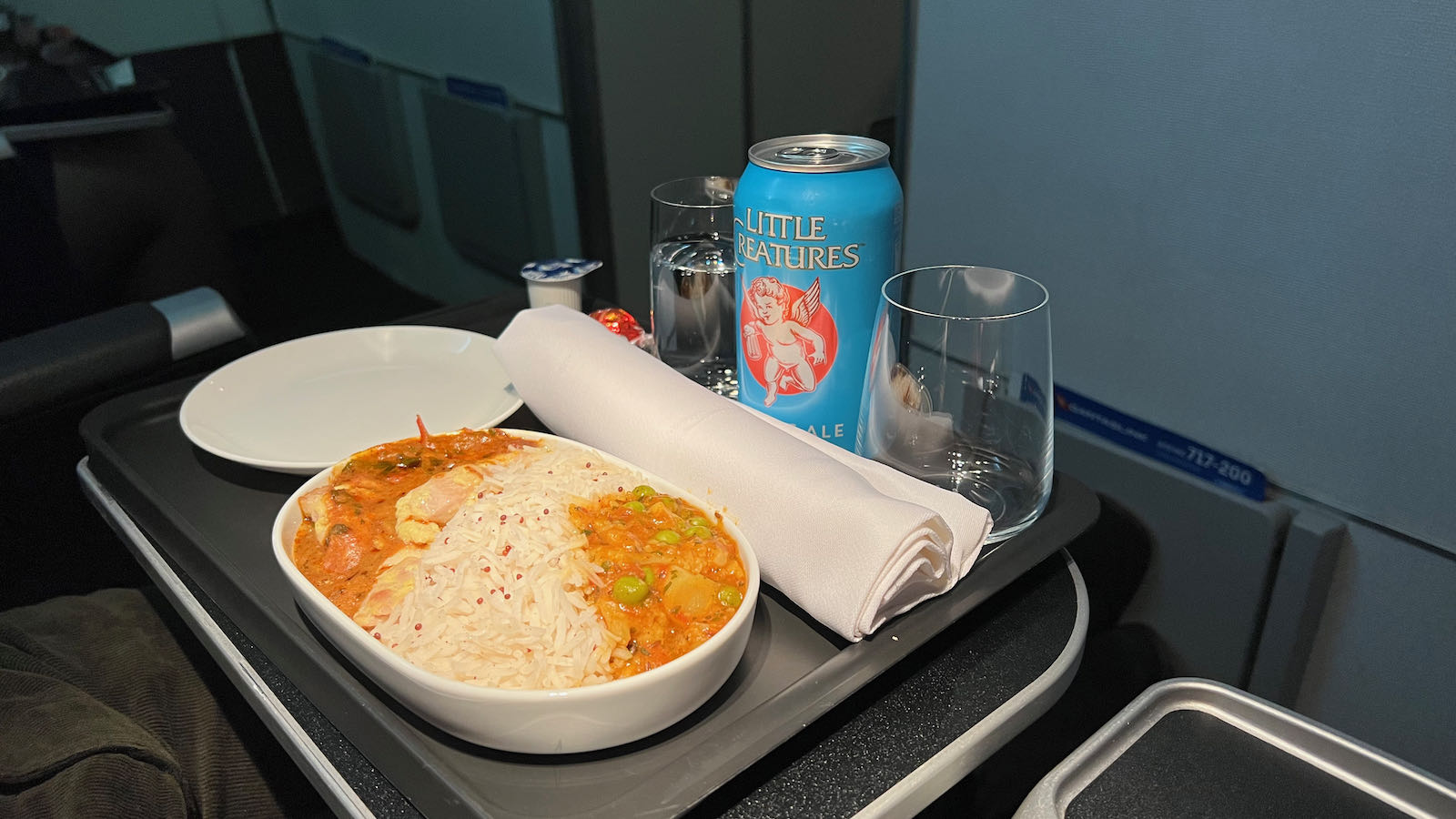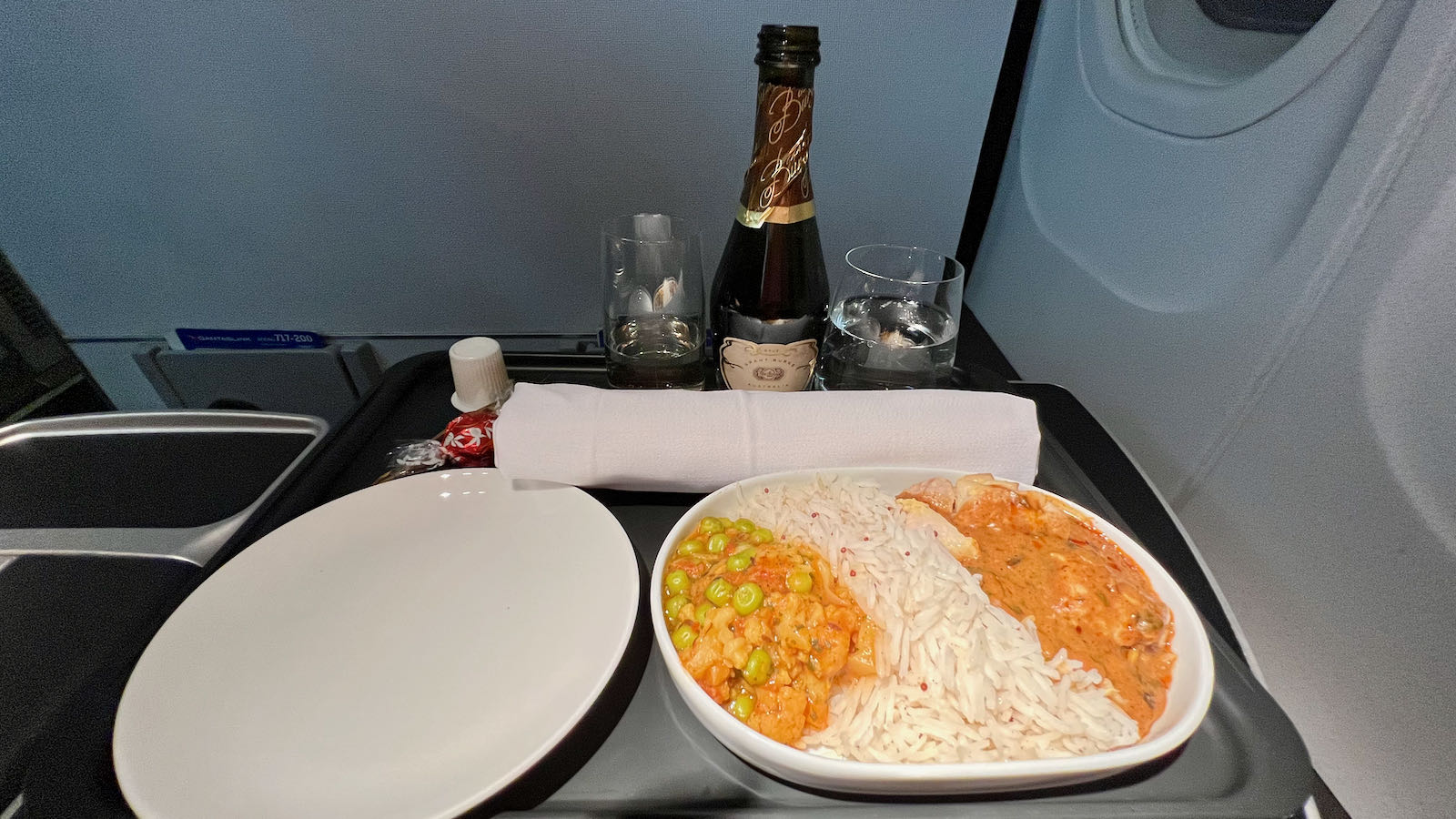 Hello Hobart
Our journey has taken just an hour twenty from gate to gate, so we're collecting our bags in Hobart before we know it. My husband thinks it a lucky coincidence when our shared suitcase is the second bag out. But not so! A priority bag tag is another benefit of flying Business, ensuring the bag fairy is always on your side.
After jumping in a cab (we're first in line!), we arrive at the centrally-located Mövenpick Hotel less than twenty minutes later. Hobart, it's great to see you again.
Ad – Scroll down to continue reading.Minimum spend, terms & conditions apply.
Mövenpick Hotel Hobart
Opened in January 2021 on a street lined with heritage buildings, the modern 4-star Mövenpick is a mere six-minute walk from bustling Brooke Street Pier. But we've chosen this hotel for a different reason – the fact it can be booked under the 'Classic Reward' rate (found under Payment Options) on Qantas Hotels.
With two nights in a Superior Room with King Bed costing just 53,000 Qantas Points, it's a no-brainer for keeping costs down on a weekend getaway. And our stay is most enjoyable, from the Mövenpick's famous complimentary 'Chocolate Hour' to our modish room with its ingenious storage nooks.
Upon check-in, the thoughtful woman at reception moves us to a room within the same category with a better view and a bathtub without us even requesting it. Hot tip: most rooms have a small bathroom with a shower only, but you can request a bathtub at check-in. The sunset from our room is beautiful, with the sun casting a pale-pink glow over the historic buildings and harbour.
The next morning, we stop by the hotel's in-house restaurant, Tesoro, for a locally-inspired brekkie. There's no way I'm passing up the Tasmanian rock lobster benedict, while my husband opts for the baked-to-order breakfast pizza. Watching the chef stretch the dough and douse it with toppings in the open kitchen is great fun. After a second coffee and read of the local paper, we're ready to get exploring.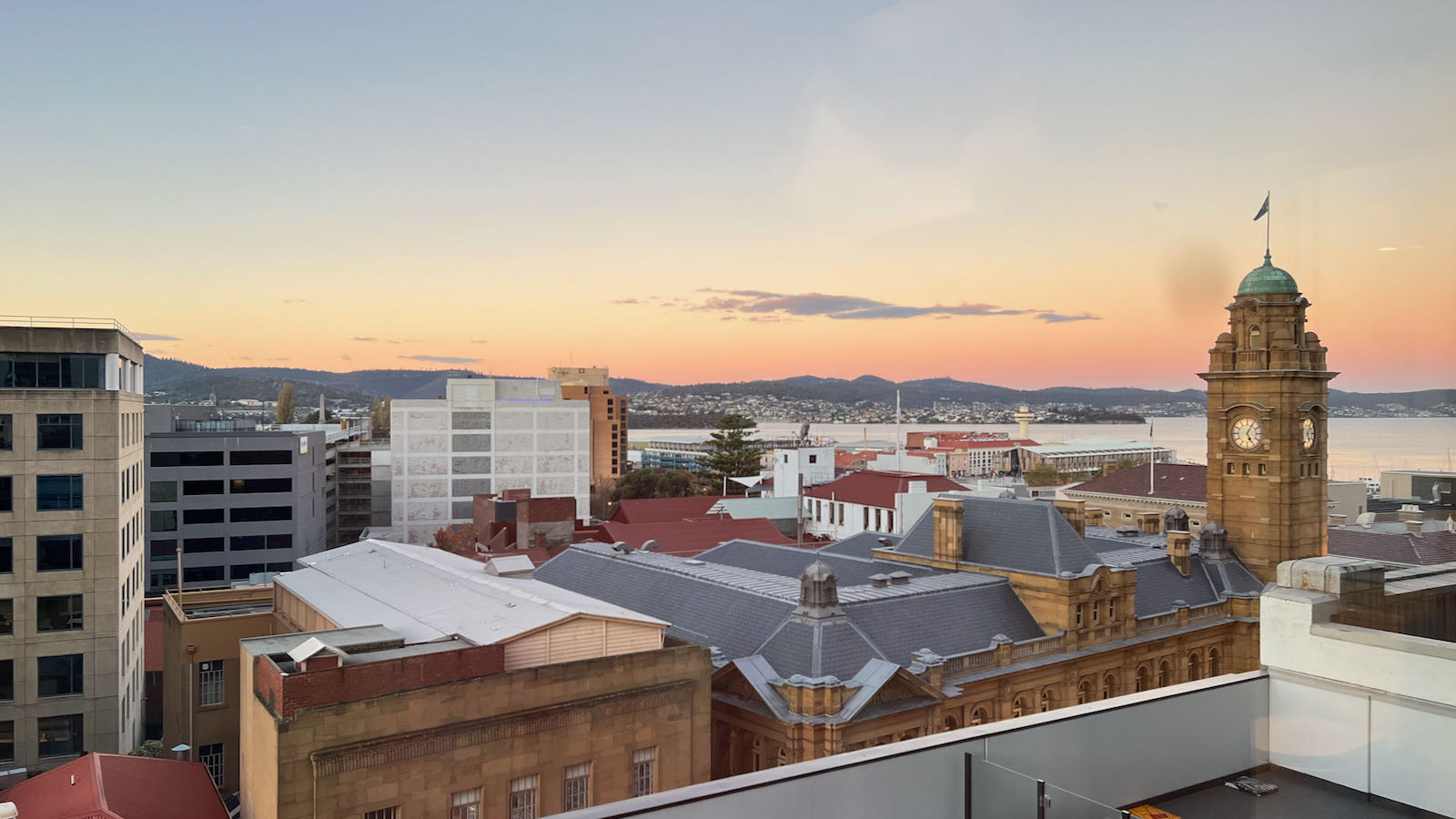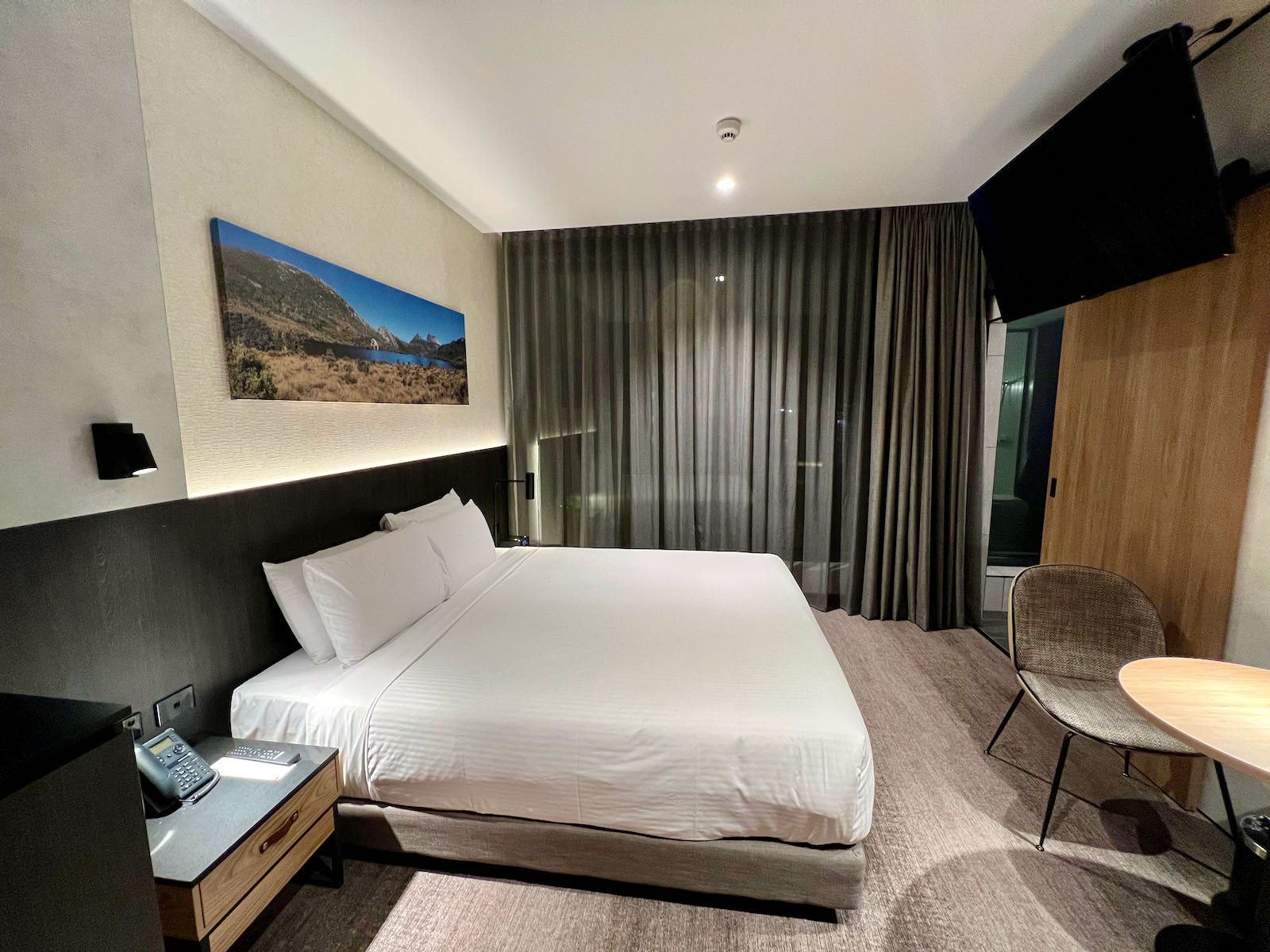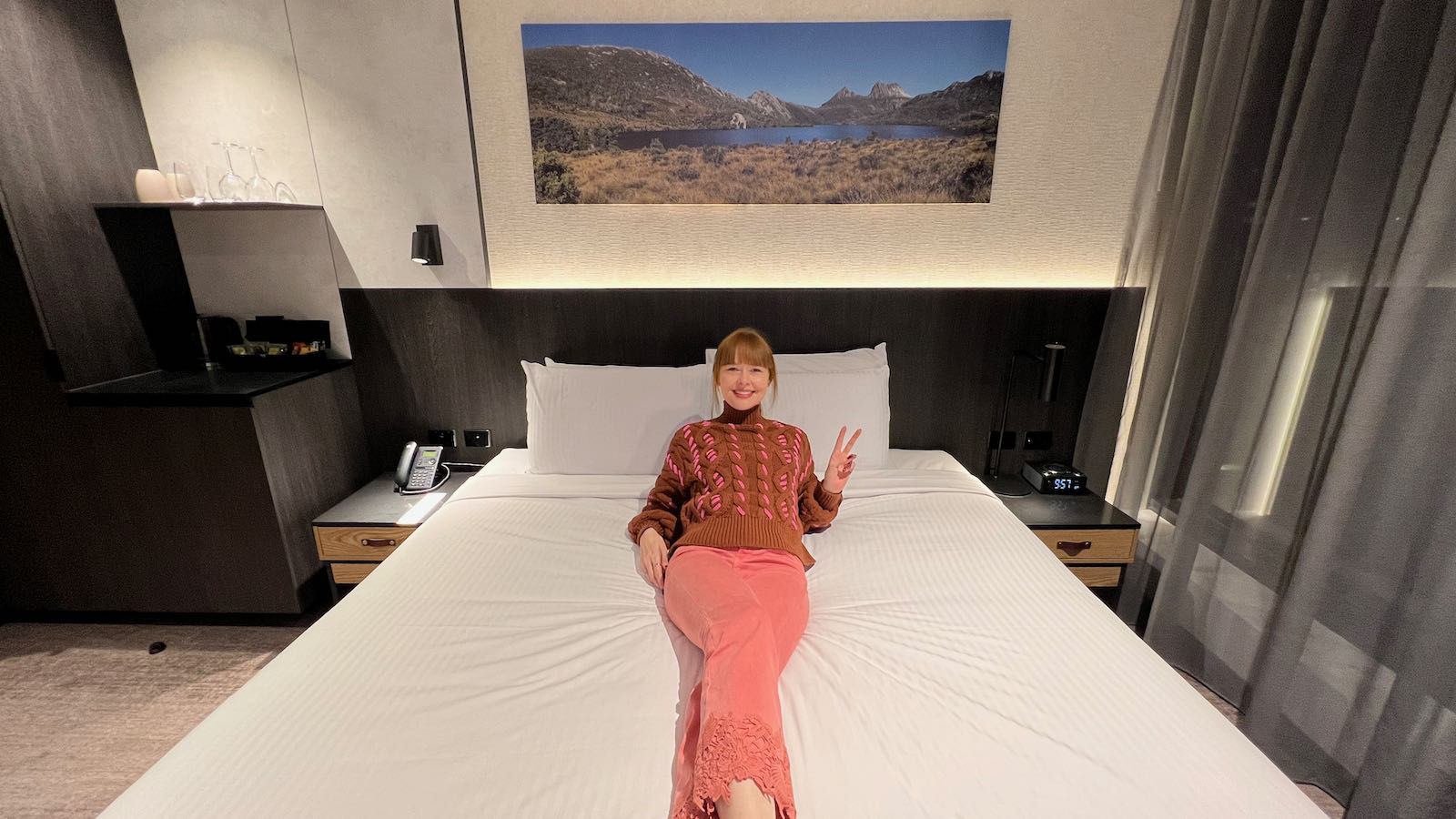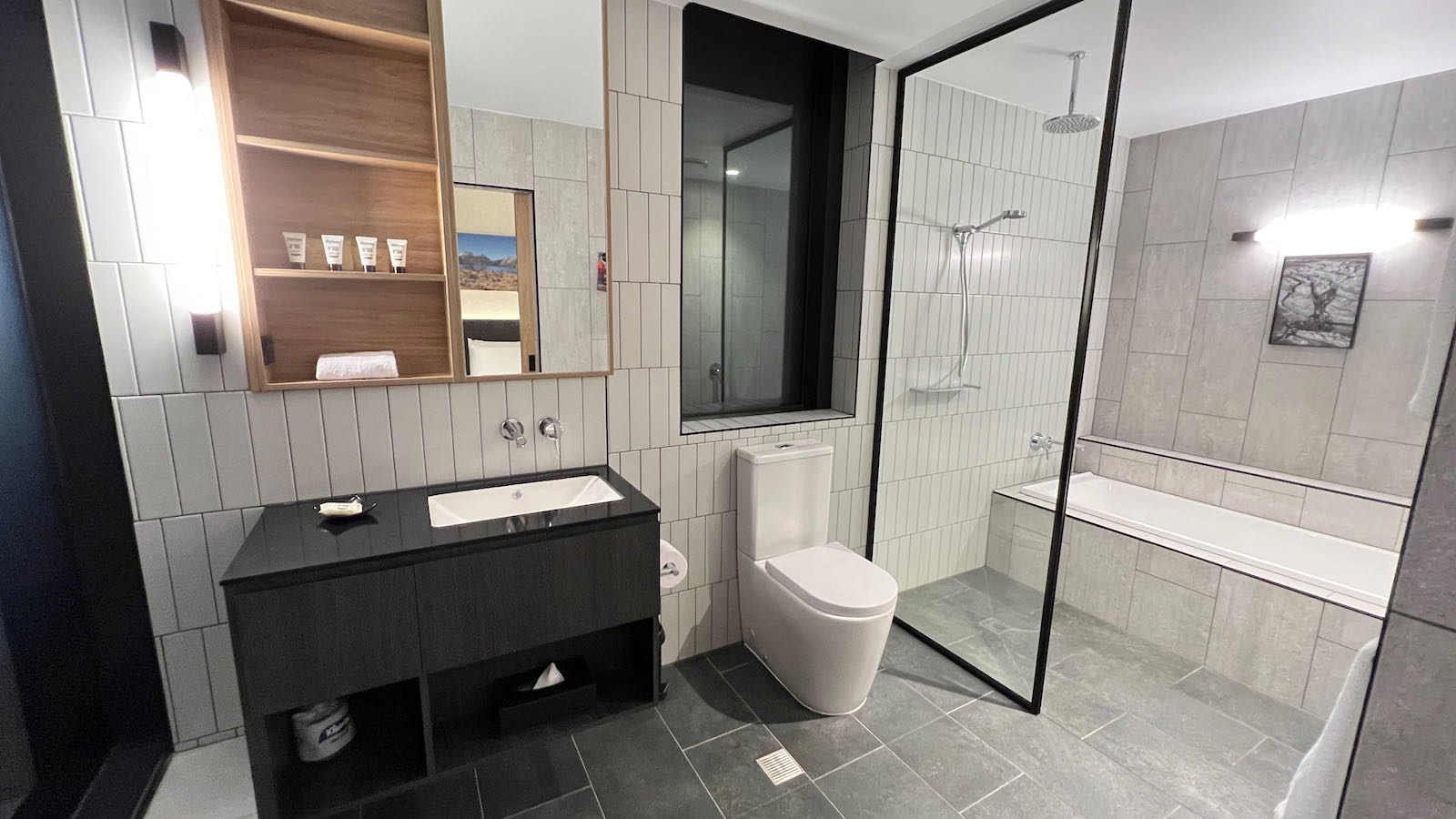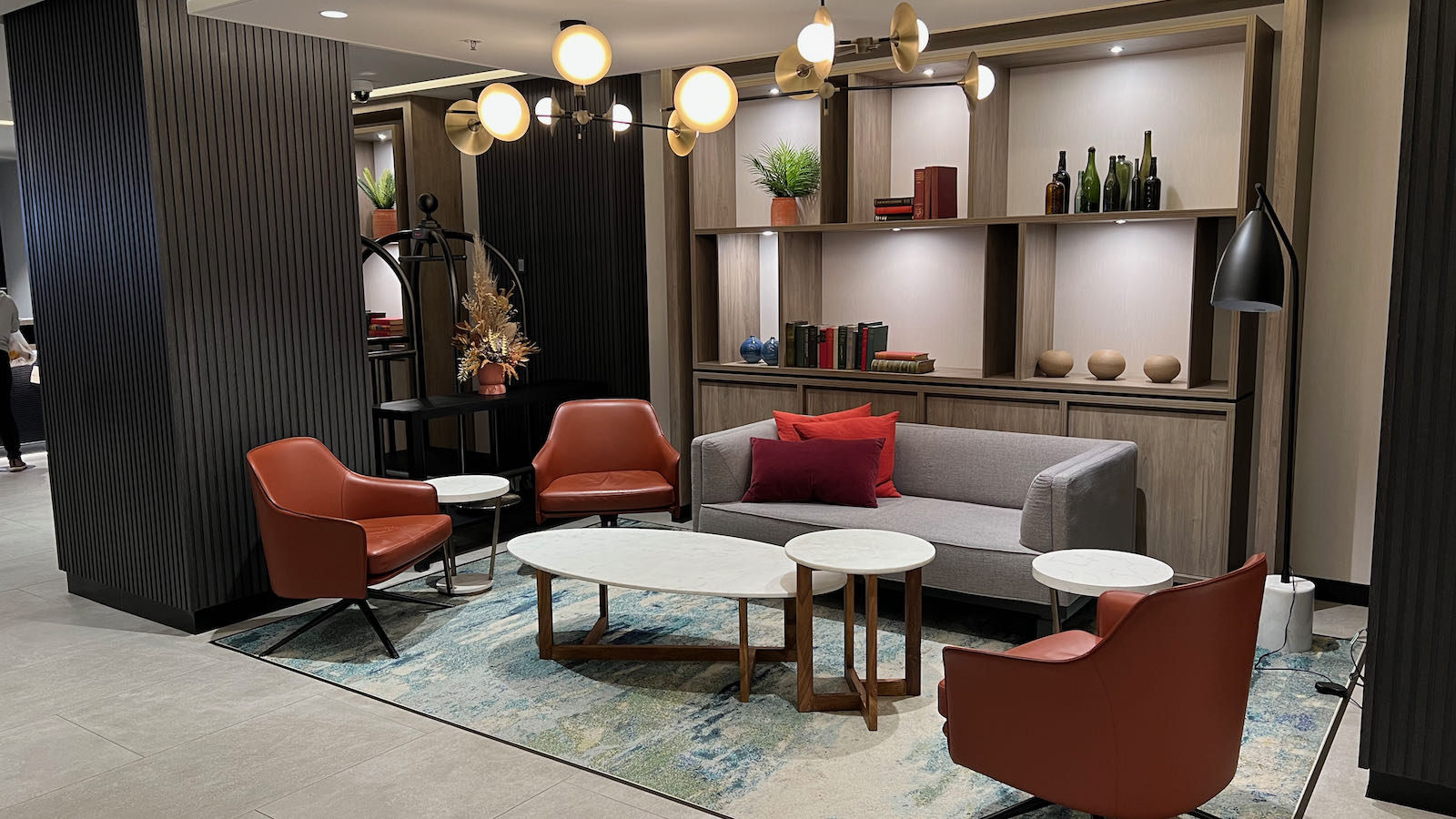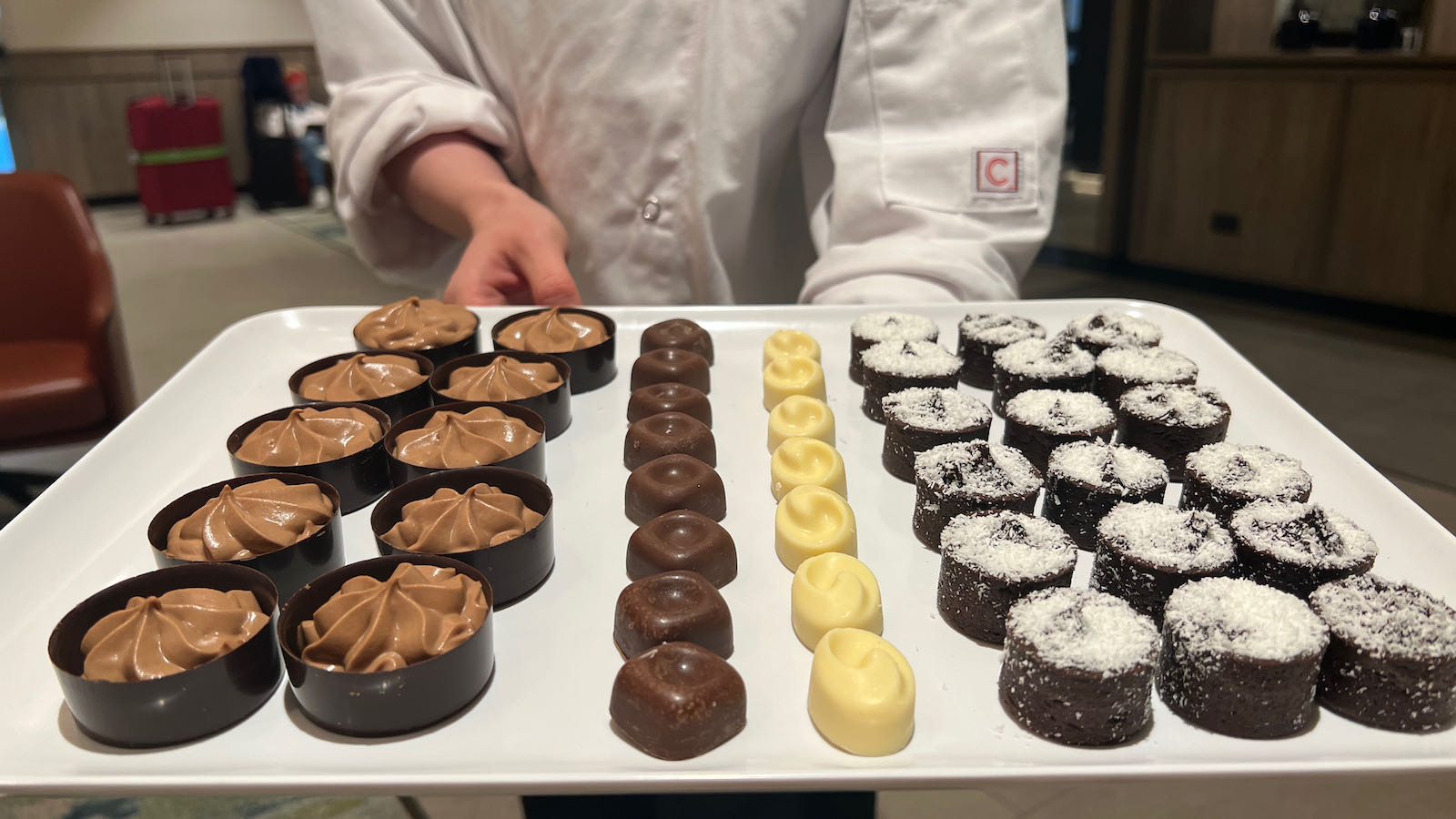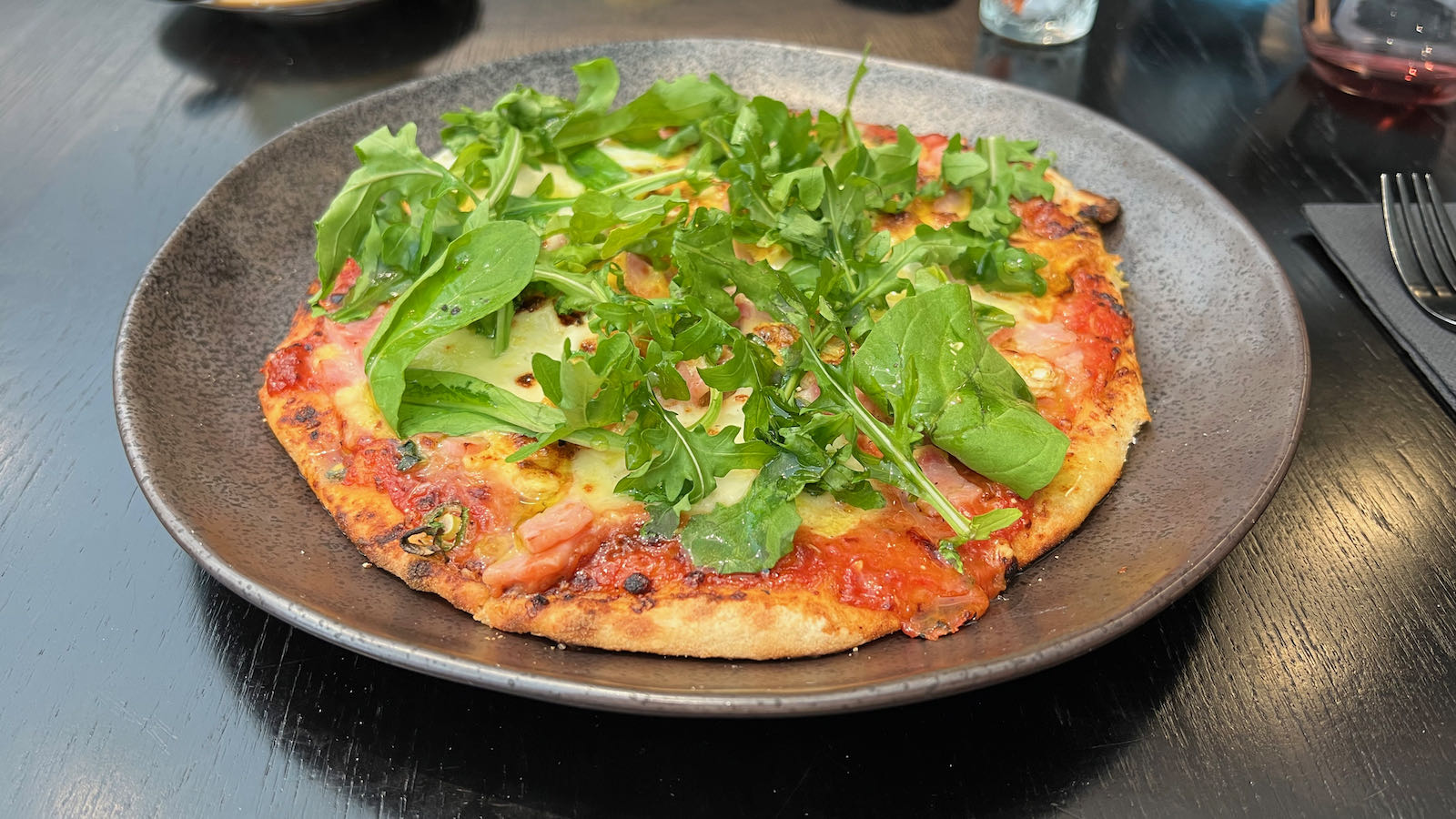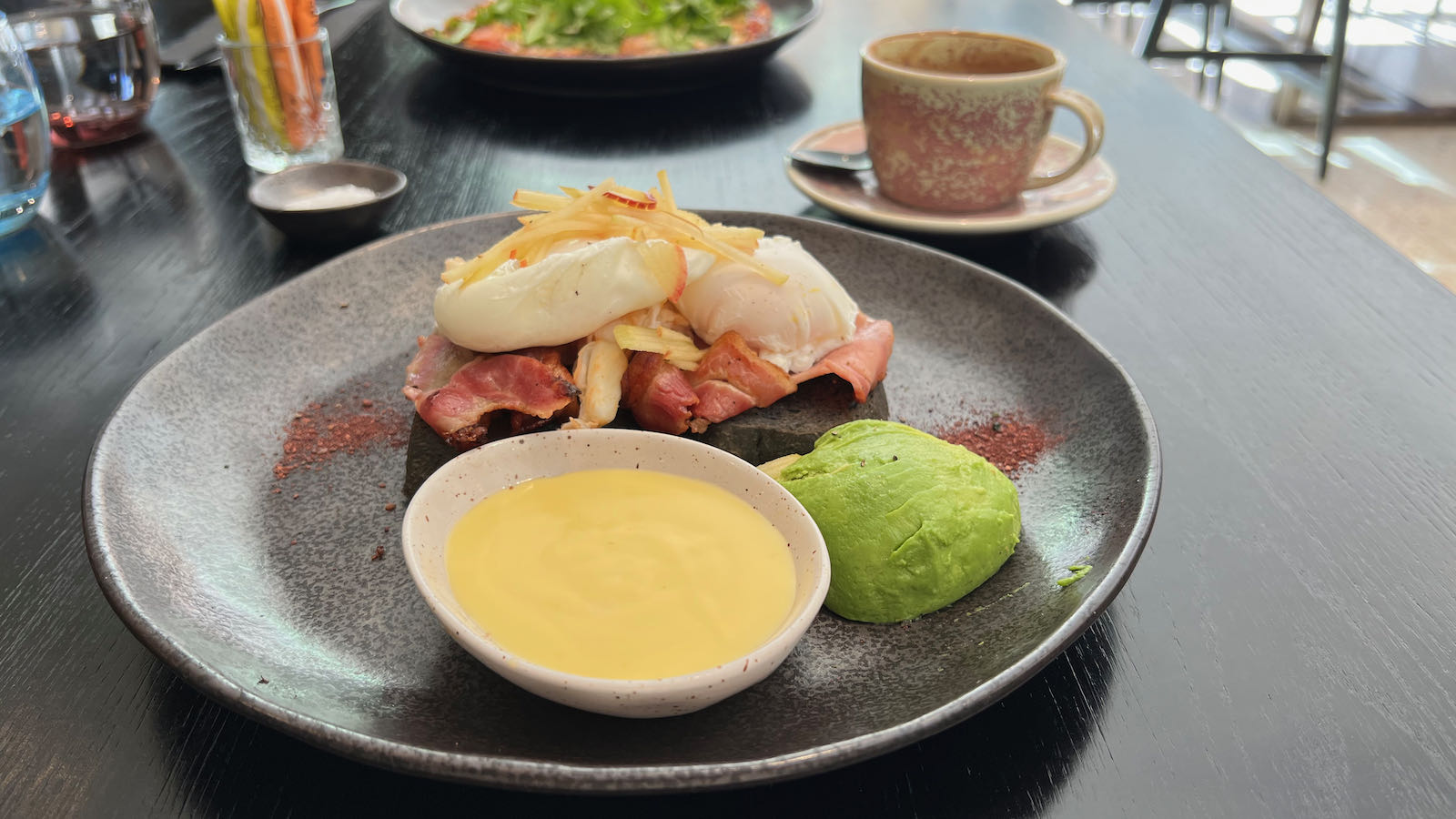 Getting here on points
Have I whet your appetite yet? The fact is, everyone loves a bargain. And for just $164 in cash plus 105,800 Qantas Points, this Hobart couple's getaway is about as affordable as they get.
Our Qantas Business Class flight from Melbourne to Hobart – booked as a Classic Reward – costs just 18,400 Qantas Points per person, plus $41 in fees and taxes. The cash price? A whopping $914 each! We fly Qantas Economy home, which costs 8,000 Qantas Points each plus the same $41 in taxes and fees from Hobart to Melbourne. The cheapest equivalent cash fare retails for $210, or $420 for two. See where I'm going with this?
Travelling from Brisbane, Sydney or Adelaide? For return flights to Hobart, it'll cost you 24,000 Qantas Points in Economy. Of course, if you'd rather fly up the pointy end and have points to spare, a return Business Class reward booking costs 55,200 points.
On the accommodation front, we book two nights at the Mövenpick Hotel Hobart using the Classic Reward rate on Qantas Hotels. This costs 53,000 Qantas Points even, with nothing to pay in fees and taxes. Booking the same room using cash will set you back $674 for the rate with free cancellation.
All up, if you were to book this couple's getaway on cash, it would set you back an eye-watering $2922 for return flights and two nights' accommodation. So by travelling on Qantas Points, you save $2758!
And earning 105,800 Qantas Points is easier than you think. Check out these great credit card offers below, which come with a healthy serve of bonus Qantas Points after you're approved and meet the minimum spend.
But perhaps you're still a few thousand points short? Qantas Wine is a speedy way to pocket up to 20,000 bonus Qantas Points on certain cases. Enough for a Business Class flight from Melbourne to Hobart! I indulge regularly, and as a Qantas Points Club member I enjoy free delivery, plus I earn three points per dollar spent. And with points usually credited within 48 hours, now's a perfect time to stock up on gifts for the festive season.
Keep reading to discover the best activities in marvellous Hobart. Whether you're a fan of art, food and wine, nature or shopping – or all of the above! – we've got you covered. After all, Hobart really does offer something for everyone.
Featured deals
What to do in Hobart
Hobart is a dynamic city located on a scenic working harbour. But there's much more to this petite metropolis than just picturesque water views. Throw in a fascinating history, stately architecture and an enviable food scene and you'll start to get a sense of the city's many attractions.
MONA
Like many visitors to Hobart, David Walsh's MONA is the first stop on our itinerary. This contemporary art gallery delights in pushing the boundaries, serving up a smorgasbord of artworks often confronting – and occasionally revelatory.
Better yet, MONA is stunningly located on the River Derwent just eleven kilometres north of the city centre. Sure, you could drive or take the bus. But catching the MONA catamaran ferry from Brooke Street Pier is an absolute must-do, and a fantastic way to experience the panoramic harbour for 25 minutes.
Ex-gambler Walsh has a wacky (some might say debauched) sense of humour, so you'll find random cow and sheep sculptures on the ferry. The sheep even double as seats! In the gallery itself, artworks range from the infamously stinky 'poo machine' to an installation with casts of female genitalia. Good fun or tacky – you decide.
Curious? MONA is open from 10 am to 5 pm Friday to Monday. And you'll want to book tickets – including for the ferry – in advance online.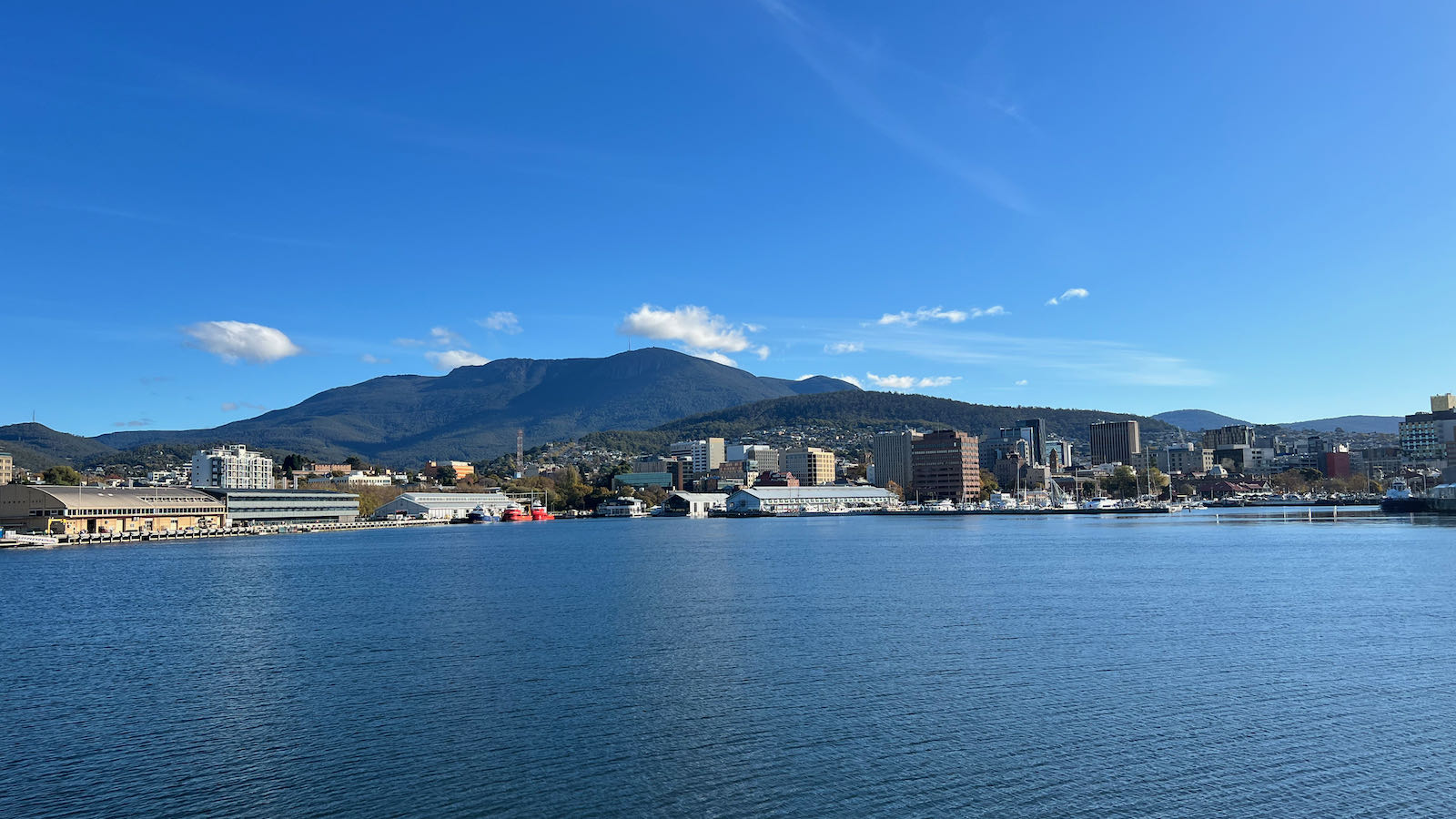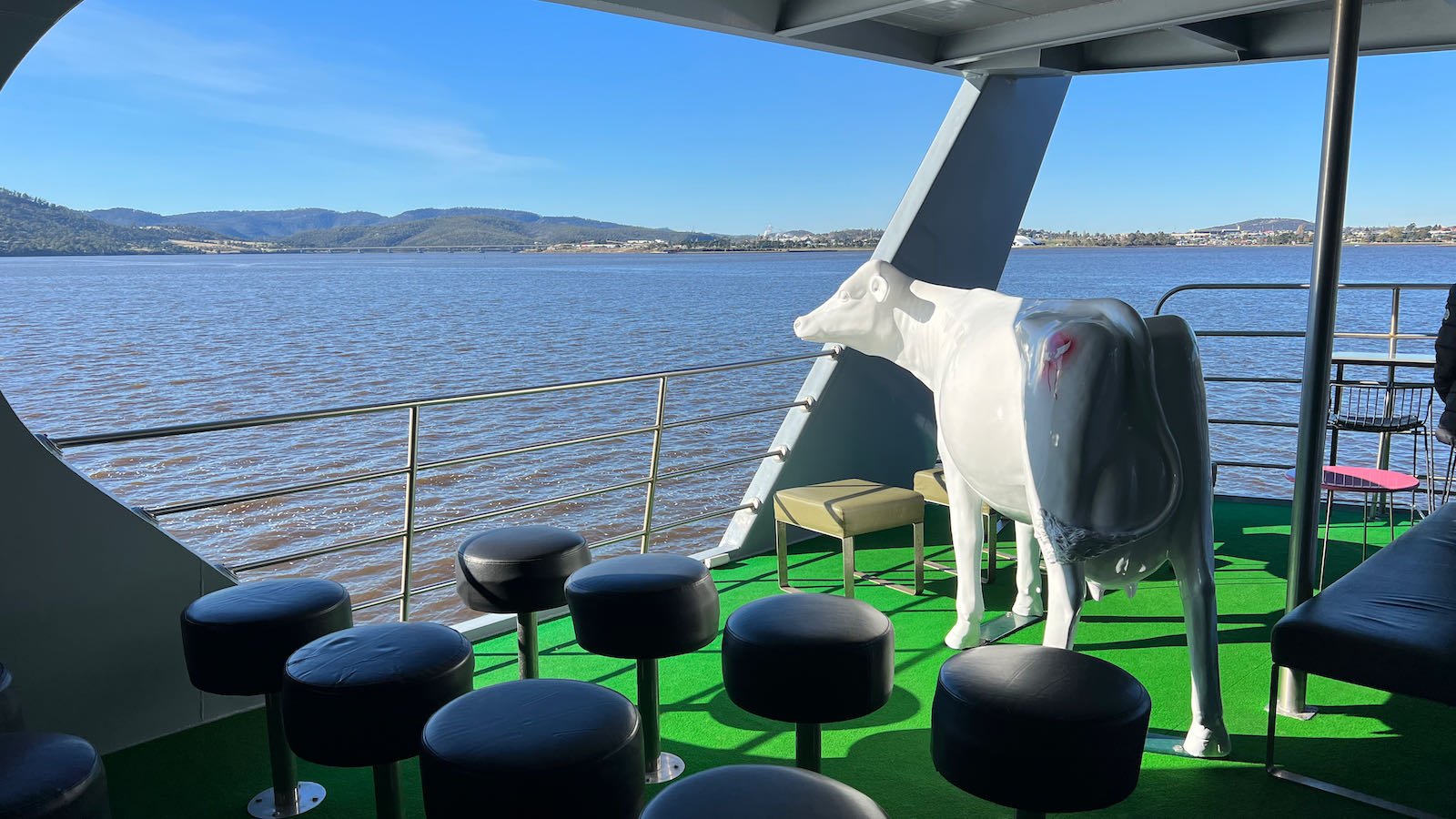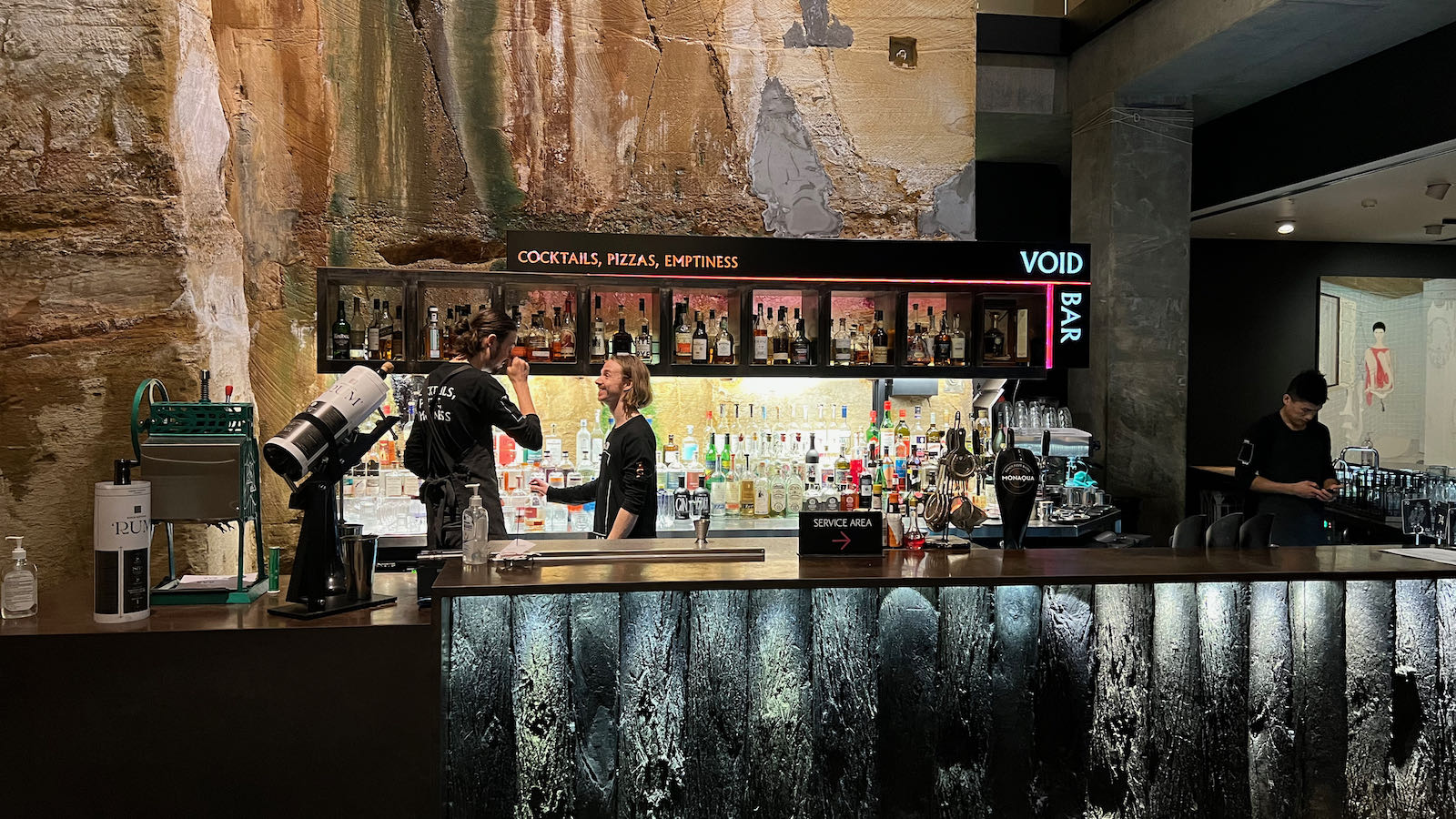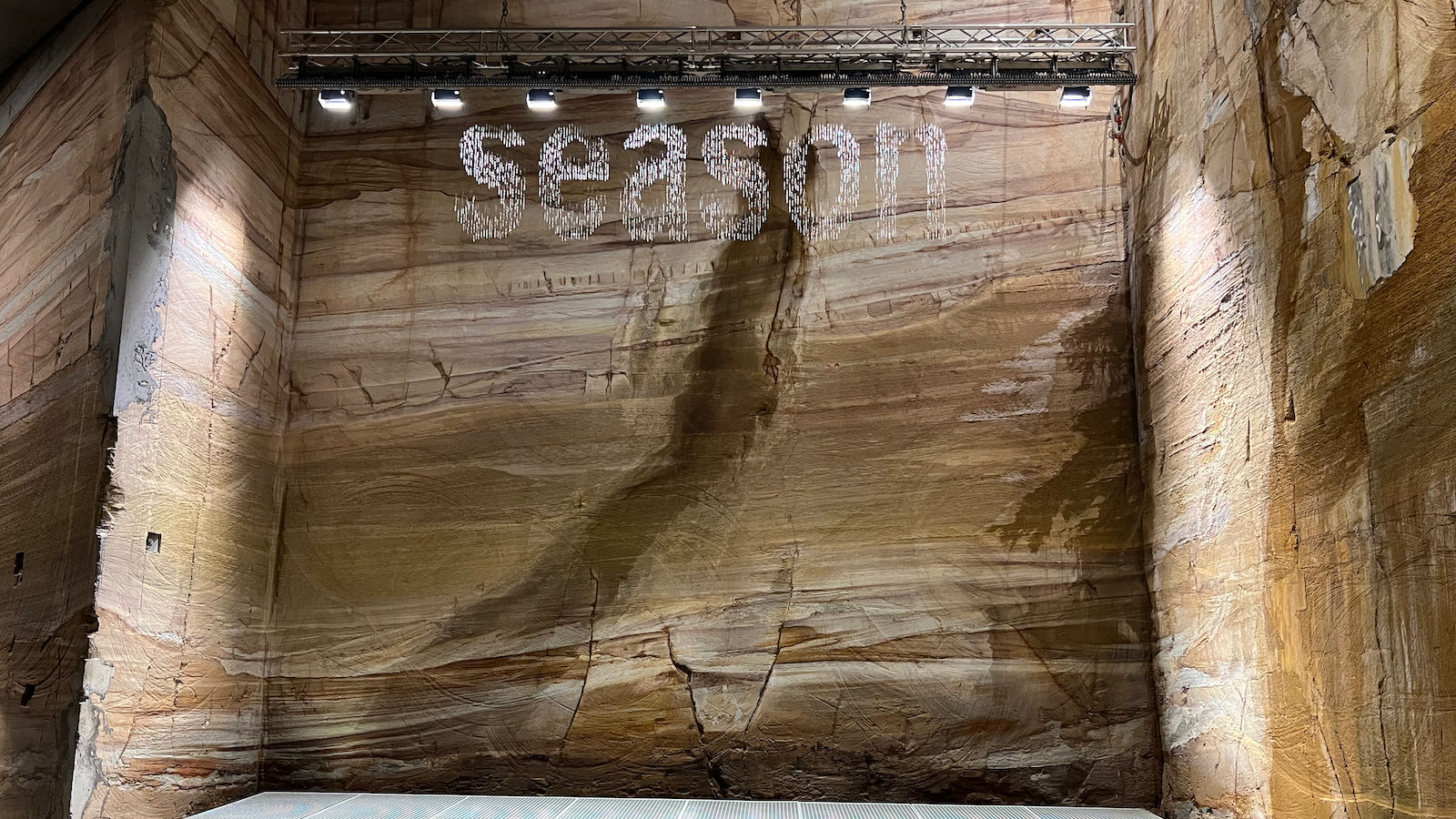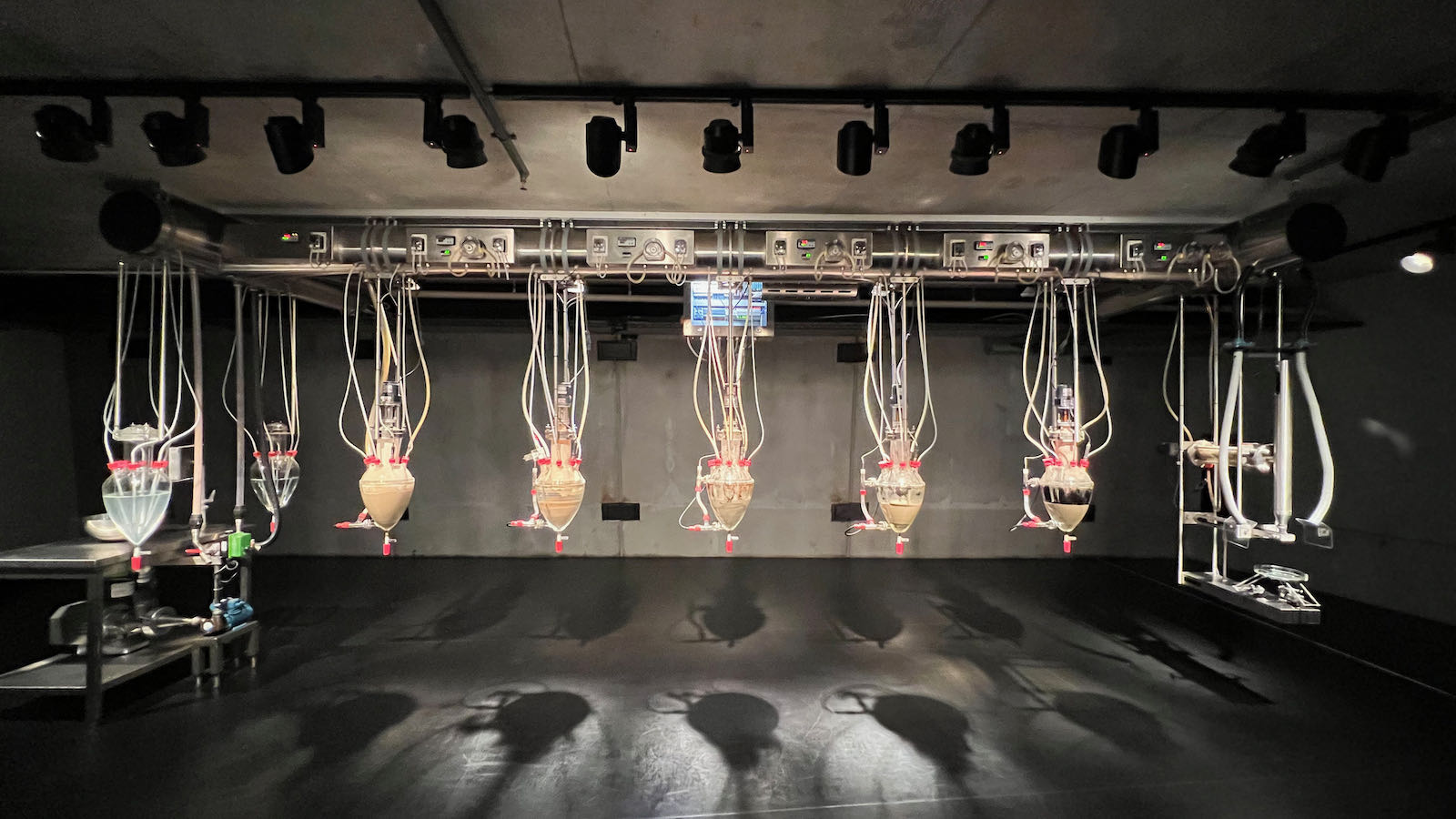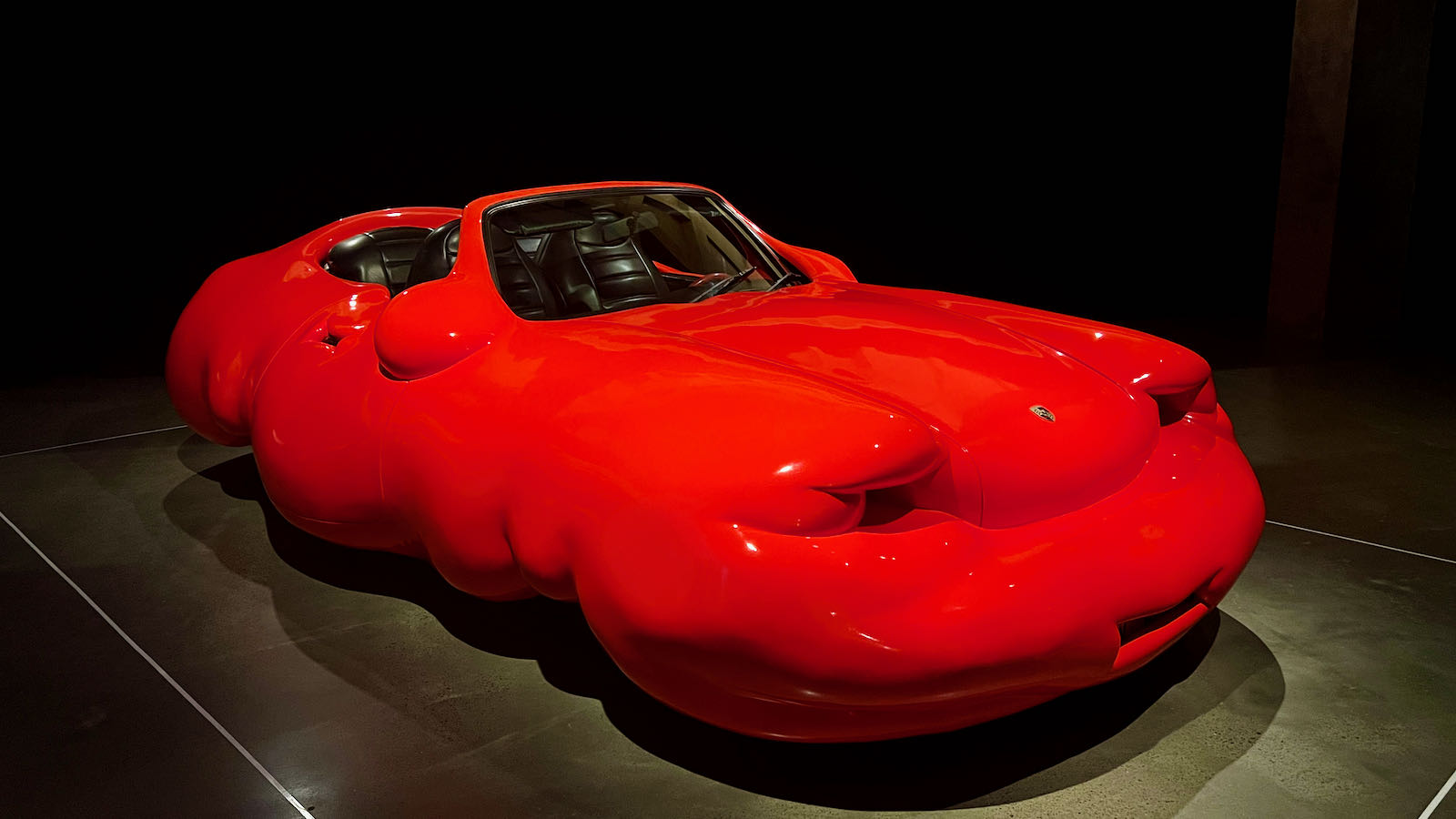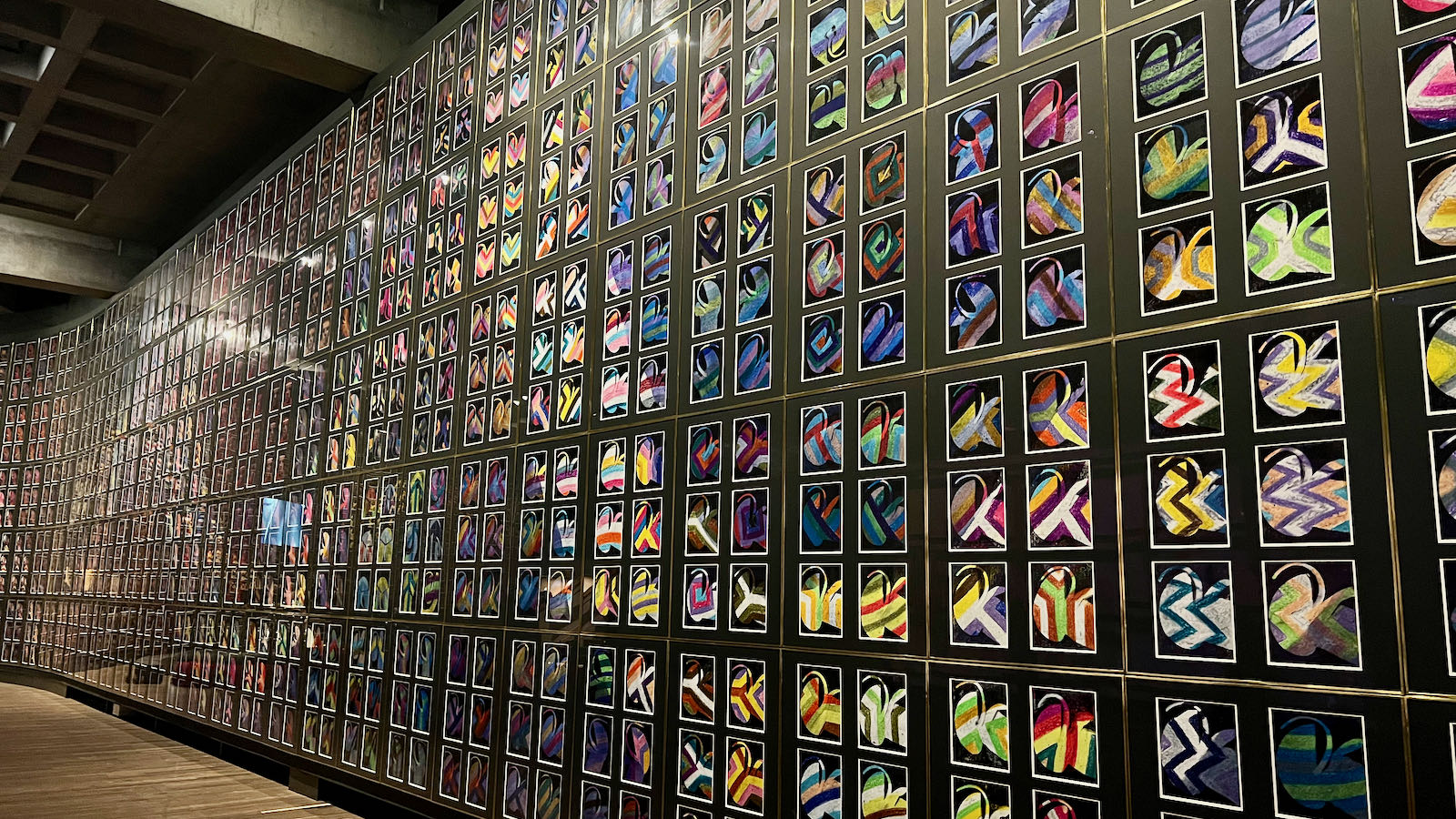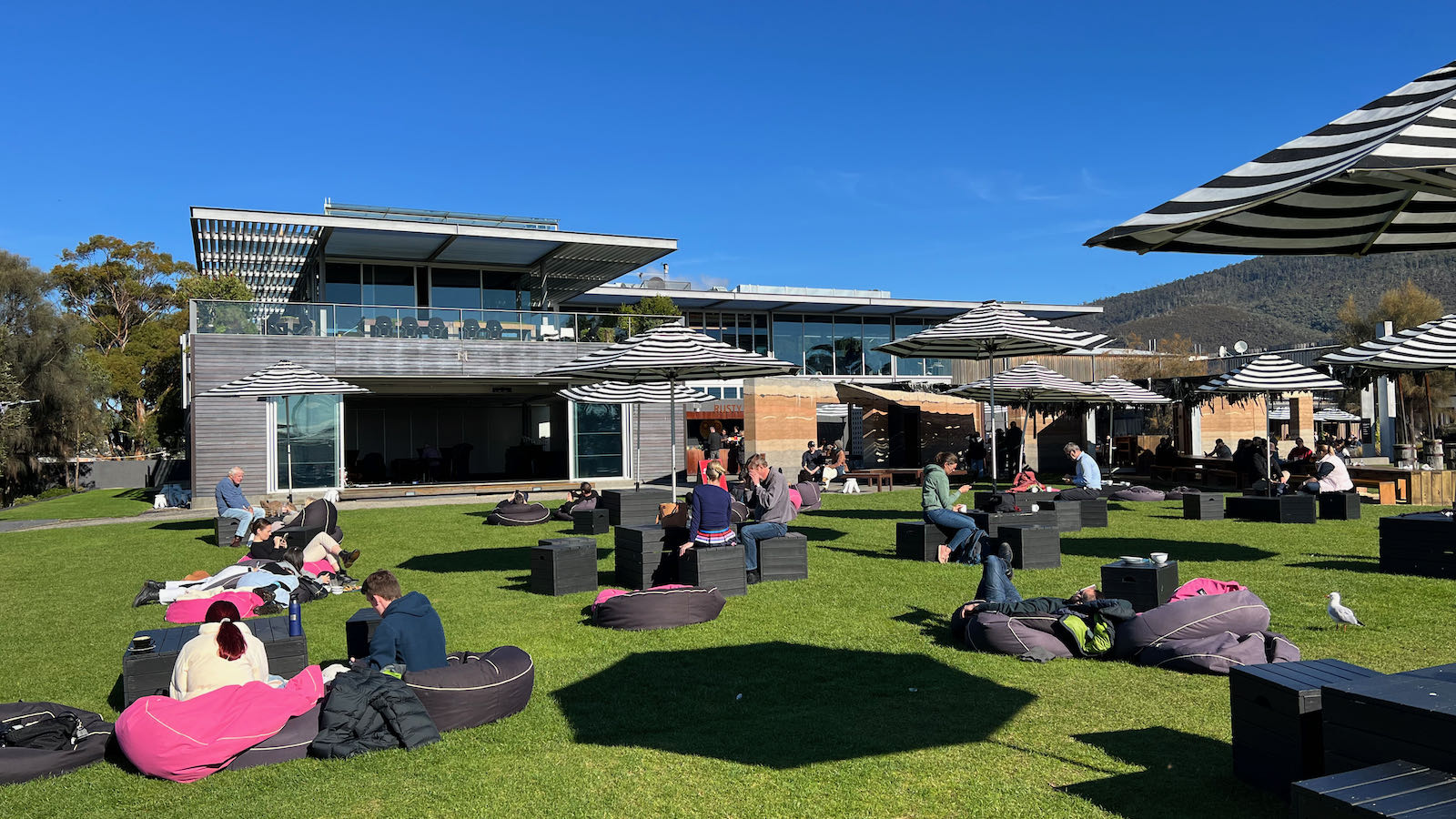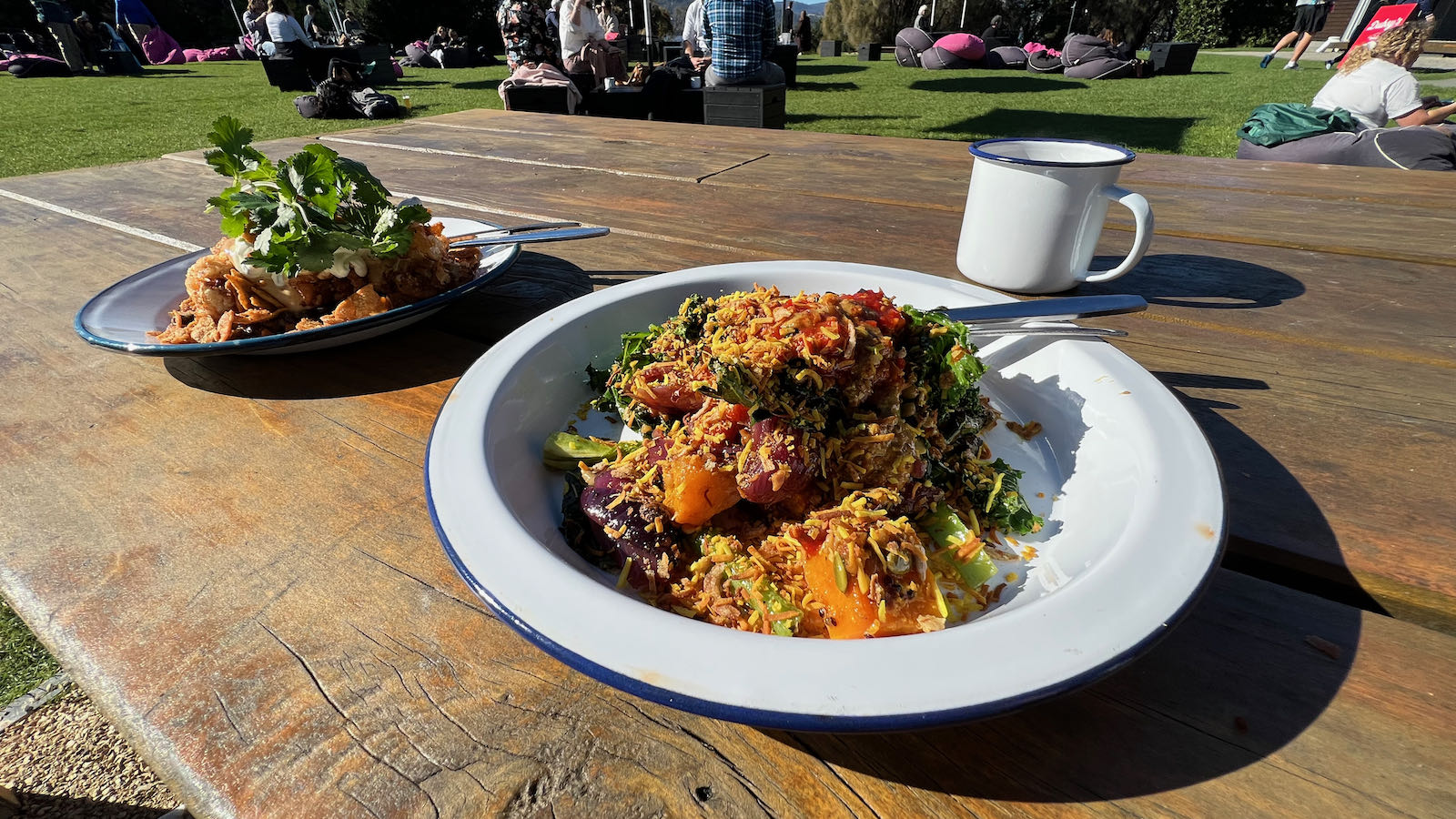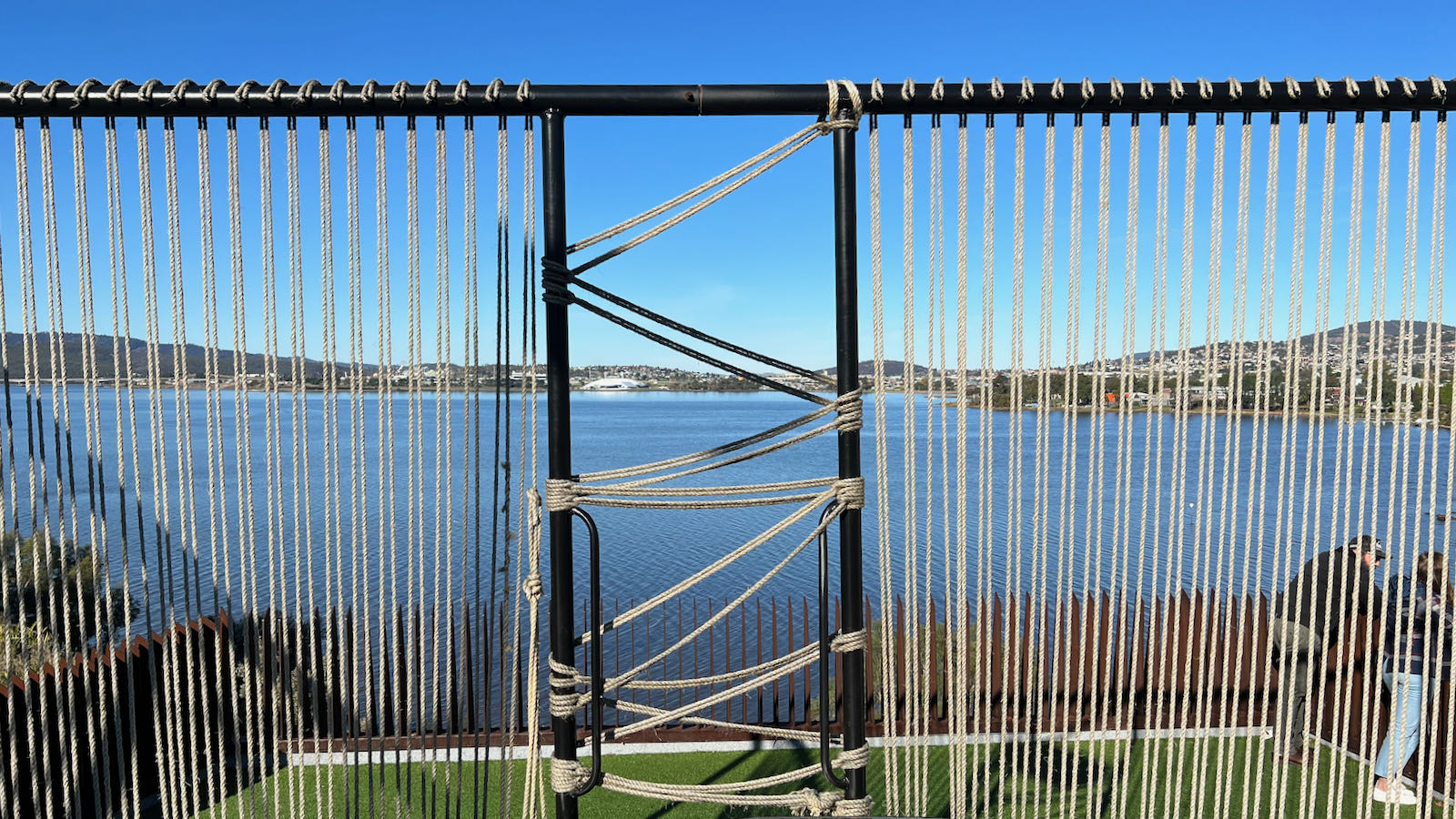 Dining and drinking in Hobart
If you've never wined or dined in Hobart, then you're in for a treat. With its pristine air and fertile soil, Tassie yields world-class produce and award-winning wines. On the spirits front, burgeoning whisky, gin and vodka distilleries whet the whistle of hard-liquor fans nationally.
Catching the ferry to and from MONA? Then don't pass up a visit to the Lark Distillery stall at Brooke Street Pier. Its range of top-tier whiskies is just itching for a taste test.
But cocktails are more my thrill, so we make haste to Evolve Spirits Bar in the trendy MACq 01 Hotel. With a fabulous location overlooking the harbour, moody decor and a dazzling backlit bar, I adore it on sight. And the impressively balanced Bloody Valentine is equally excellent, with pinot noir gin and Dom Benedictine offset by raspberry and violet liquor. My hubby dives into the comprehensive local spirits list, selecting an odd-sounding butter vodka by Cape Grim. It's eye-openingly delicious. And with the fat-washing process imparting rich flavours of caramel and egg nog without the whack of calories, there's even more to love.
A quick one-minute walk away in the same hotel you'll find The Lounge by Frogmore Creek. After a boozy hour at Evolve, we stop by for dinner. With a Tasmanian-focussed menu, great house wines and an elegant yet relaxed vibe, this restaurant nails the trifecta. The savoury portion of the menu is handily divided into Sea, Land and Garden, and we go to town with a selection from each.
The next morning, a good ol' brunch calls. Just behind Salamanca Place, you'll find the friendly Machine Laundry Cafe. It's a chilly May morning with an astonishing blue sky, so we sit outside by the giant chessboard. After my strong piccolo latte, the eggs florentine with a side of halloumi banishes any lingering seediness.
On our final evening, we set up shop by the gas fireplace (request it on booking) at alpine-inspired The Den. With cocktails created around the elements and impressive Tasmanian tastes, it's the perfect place to settle in. Which is exactly what we do.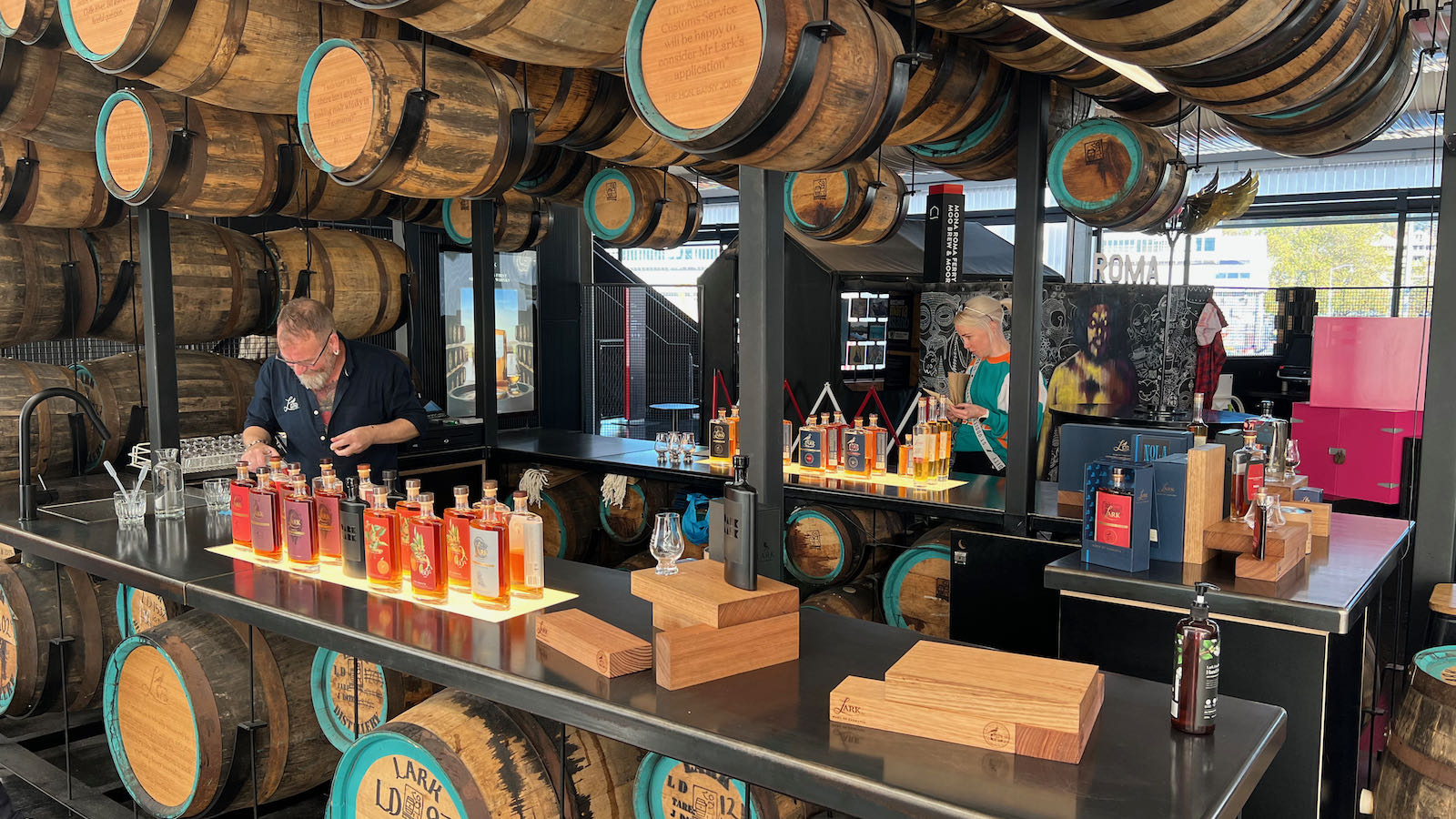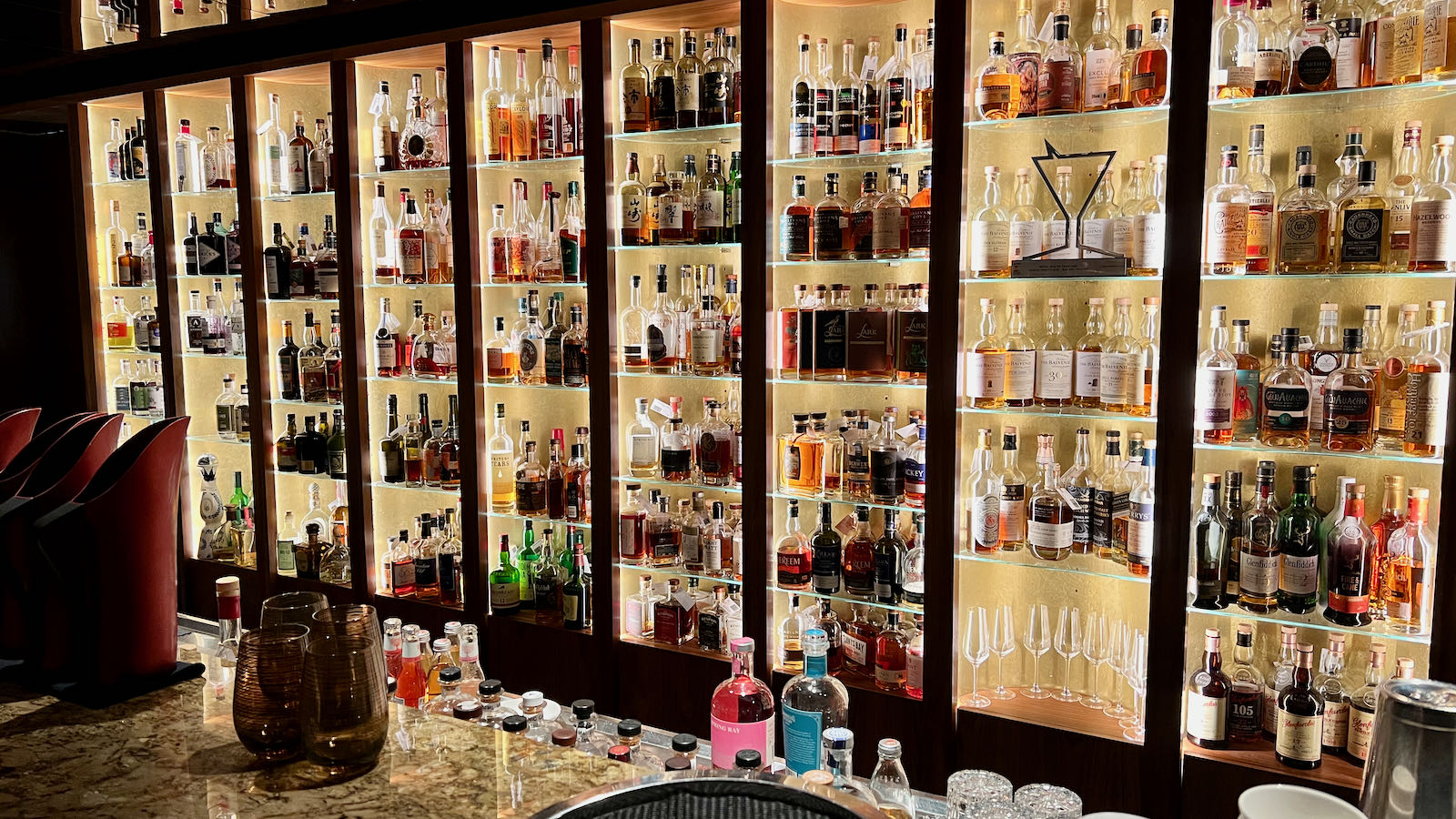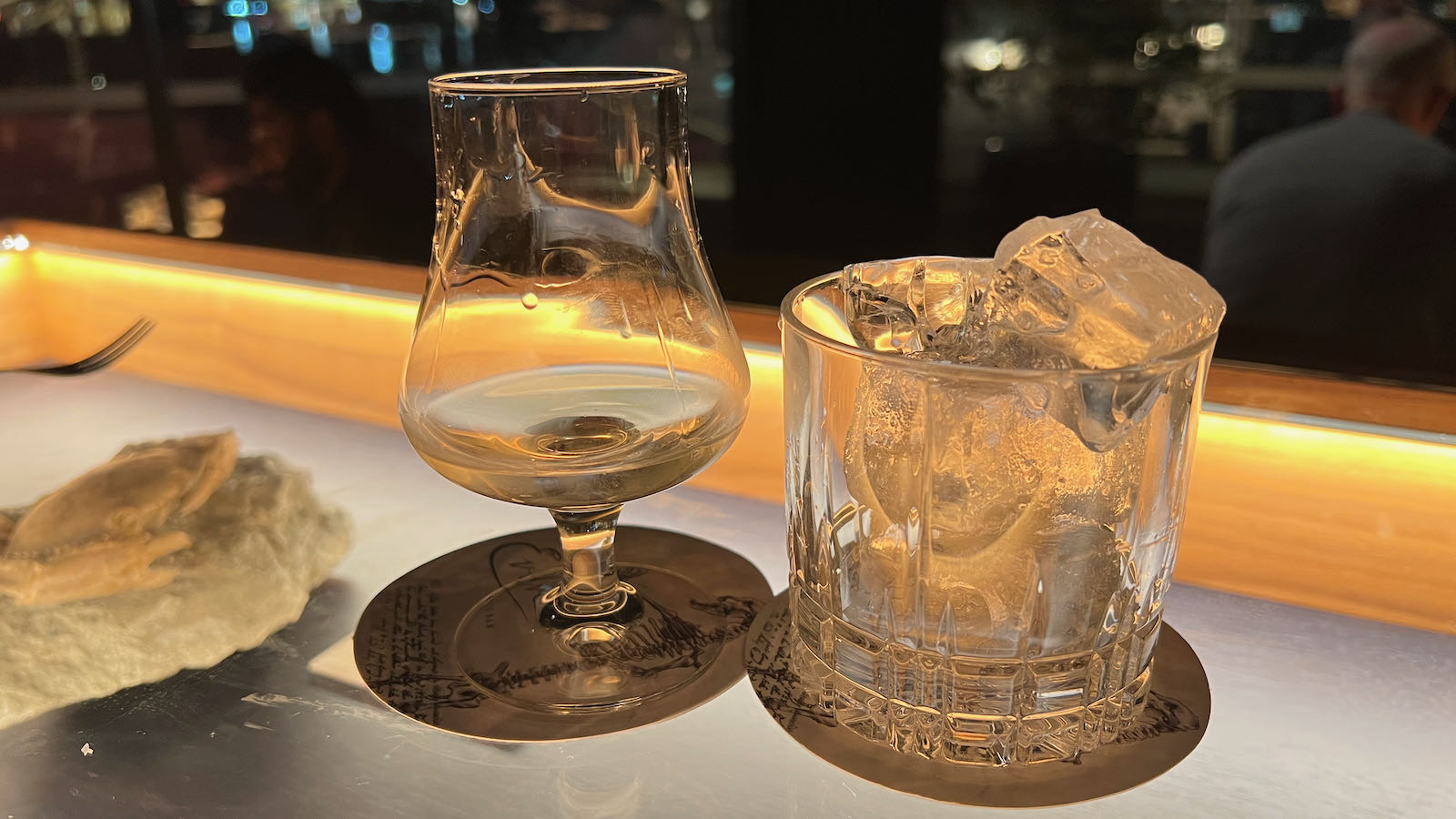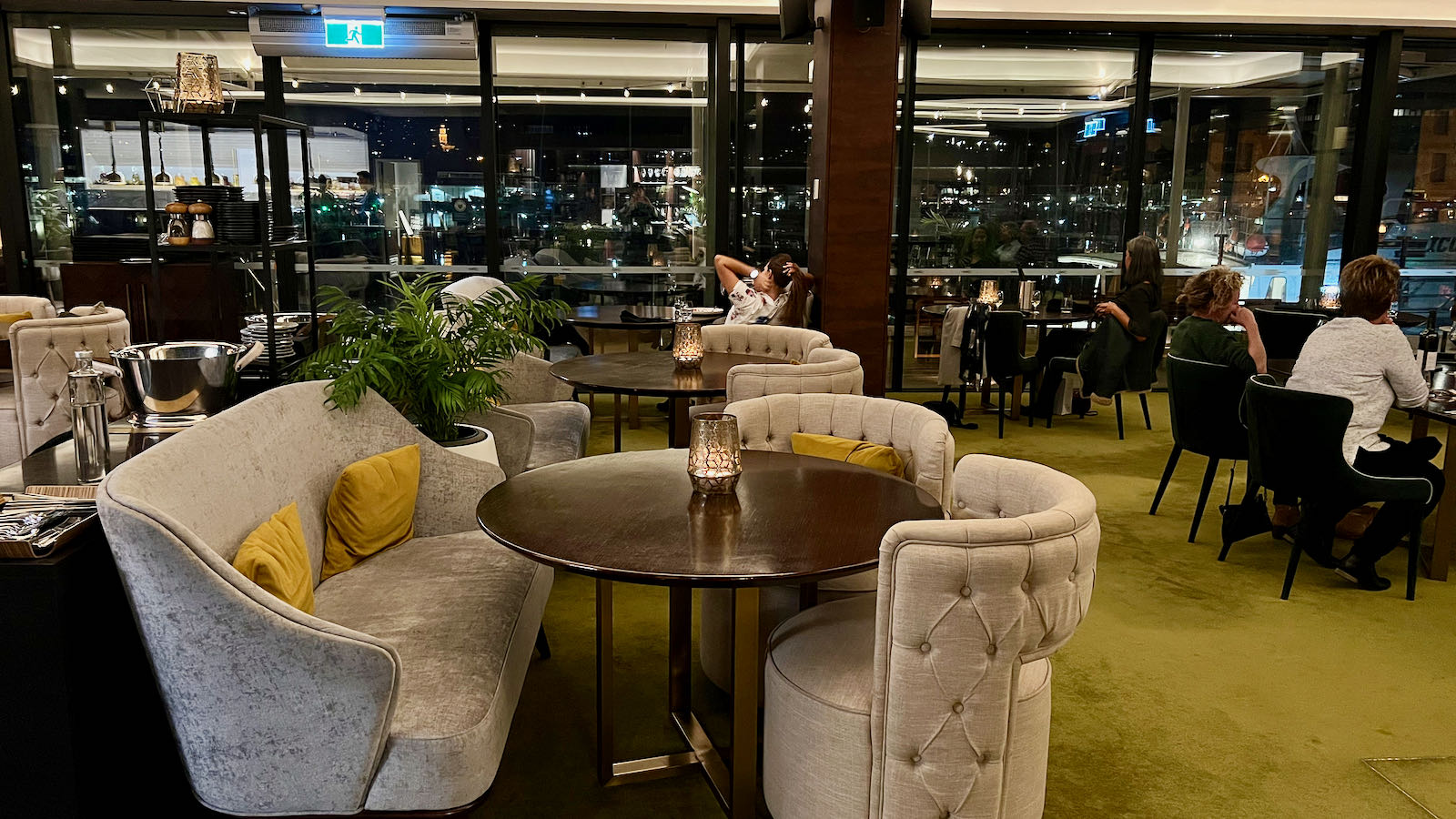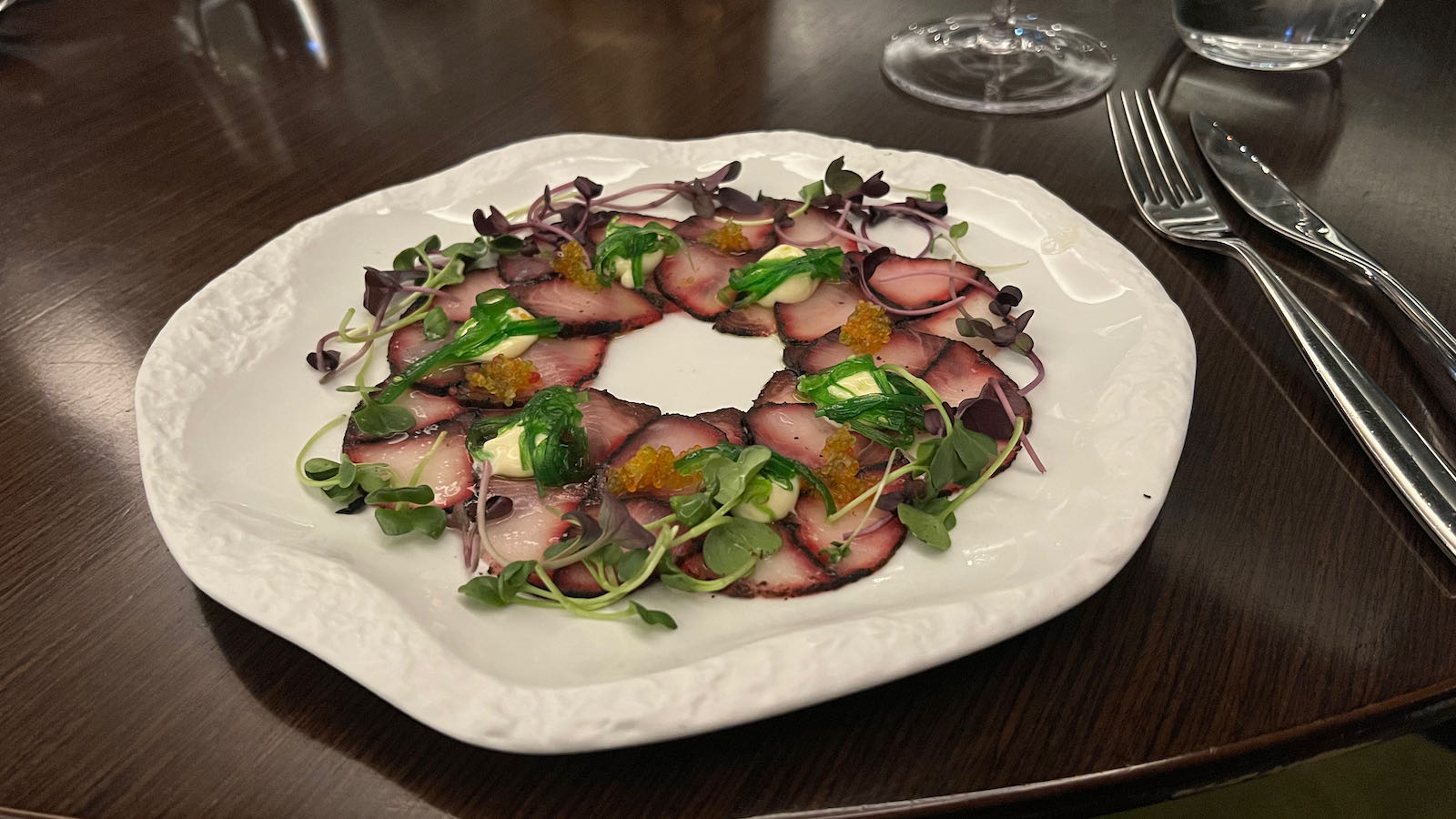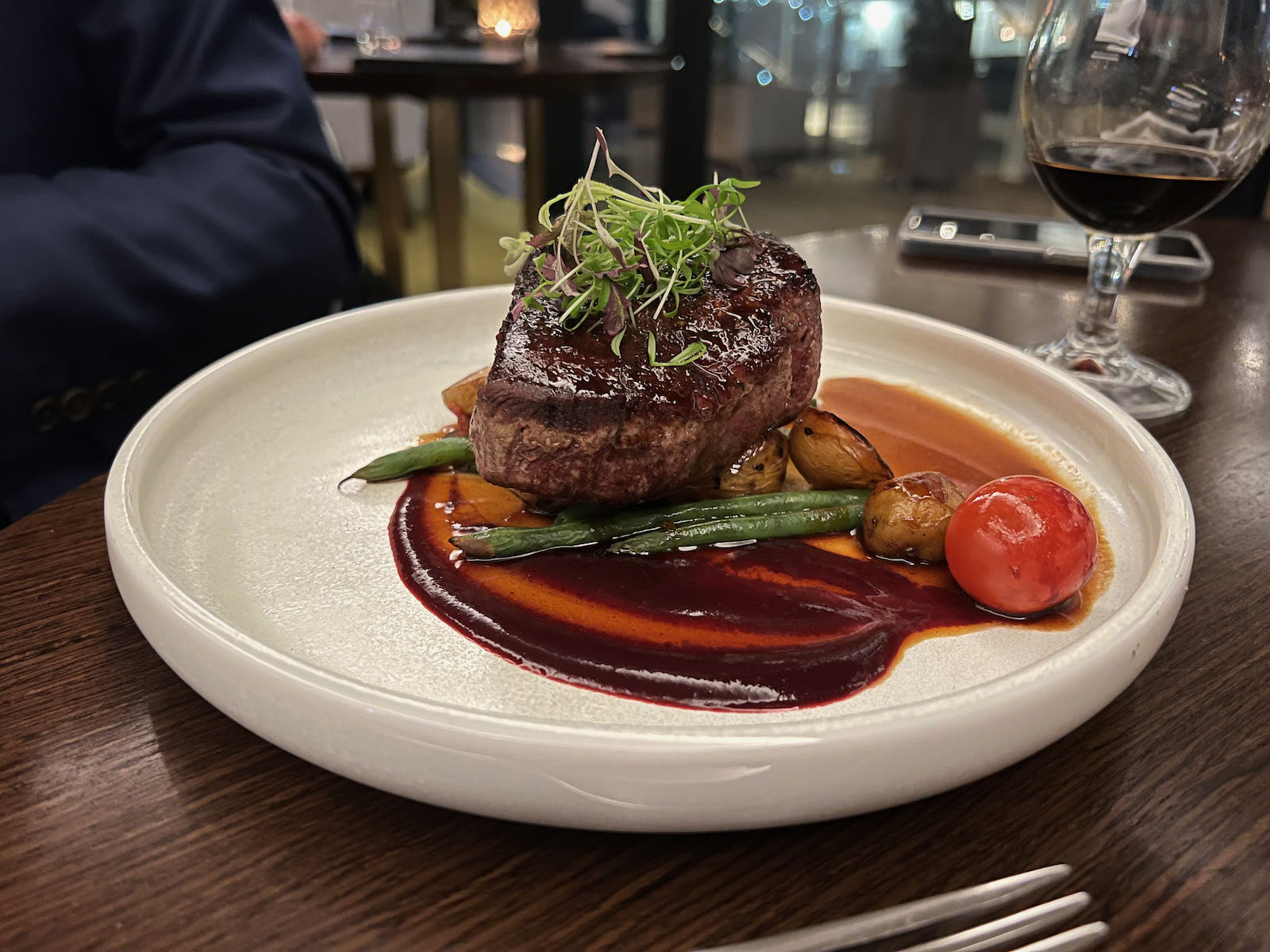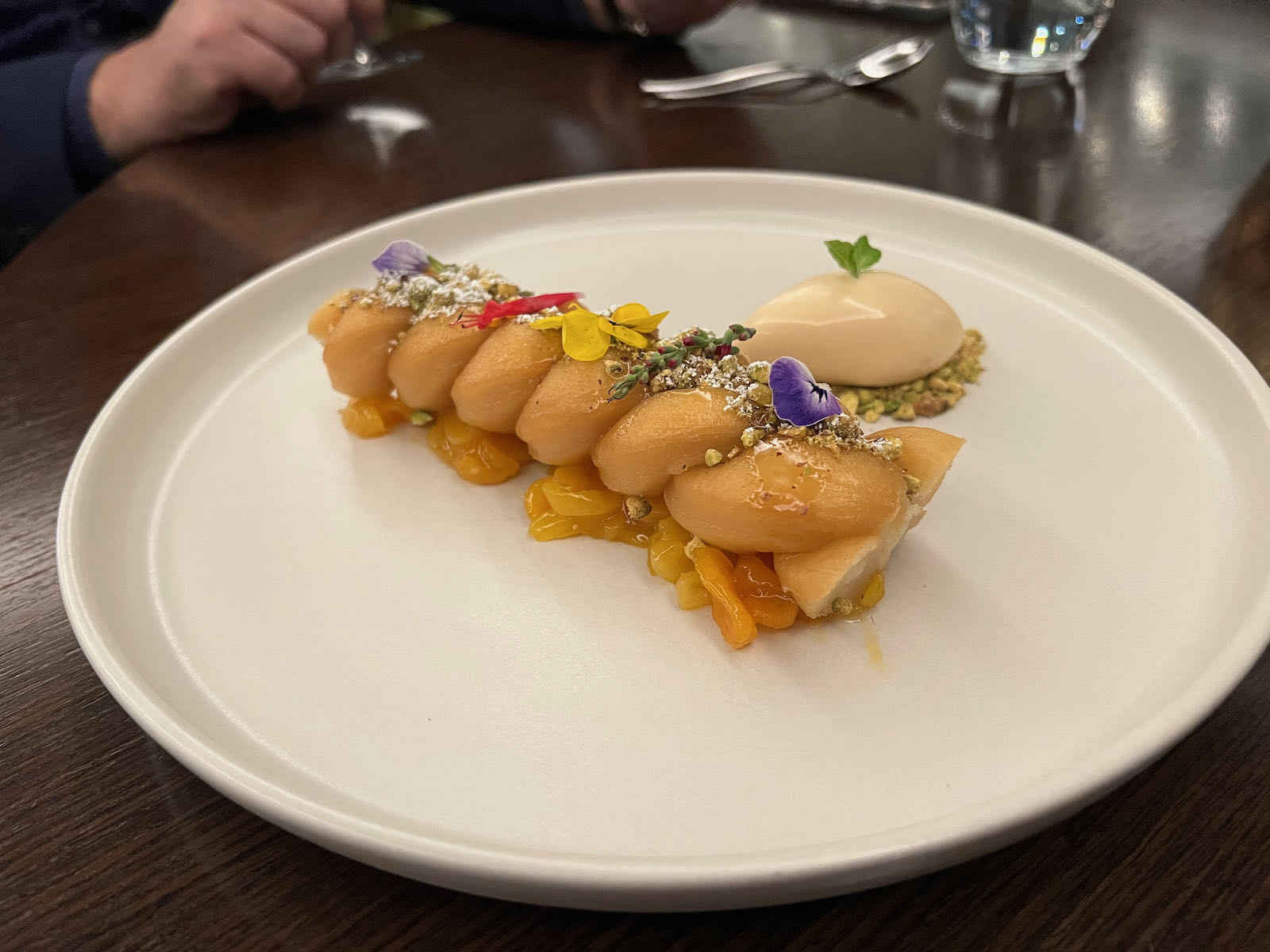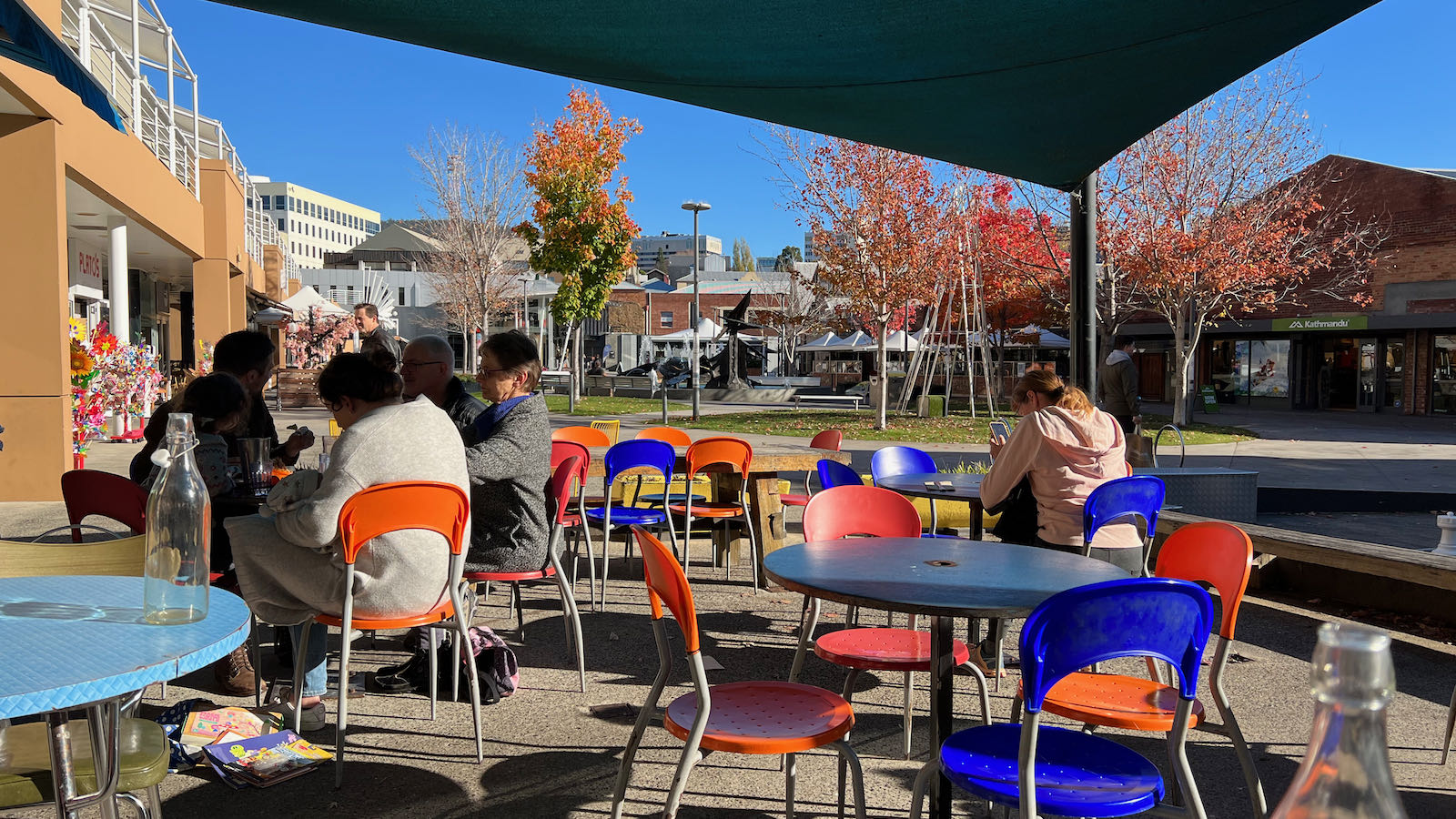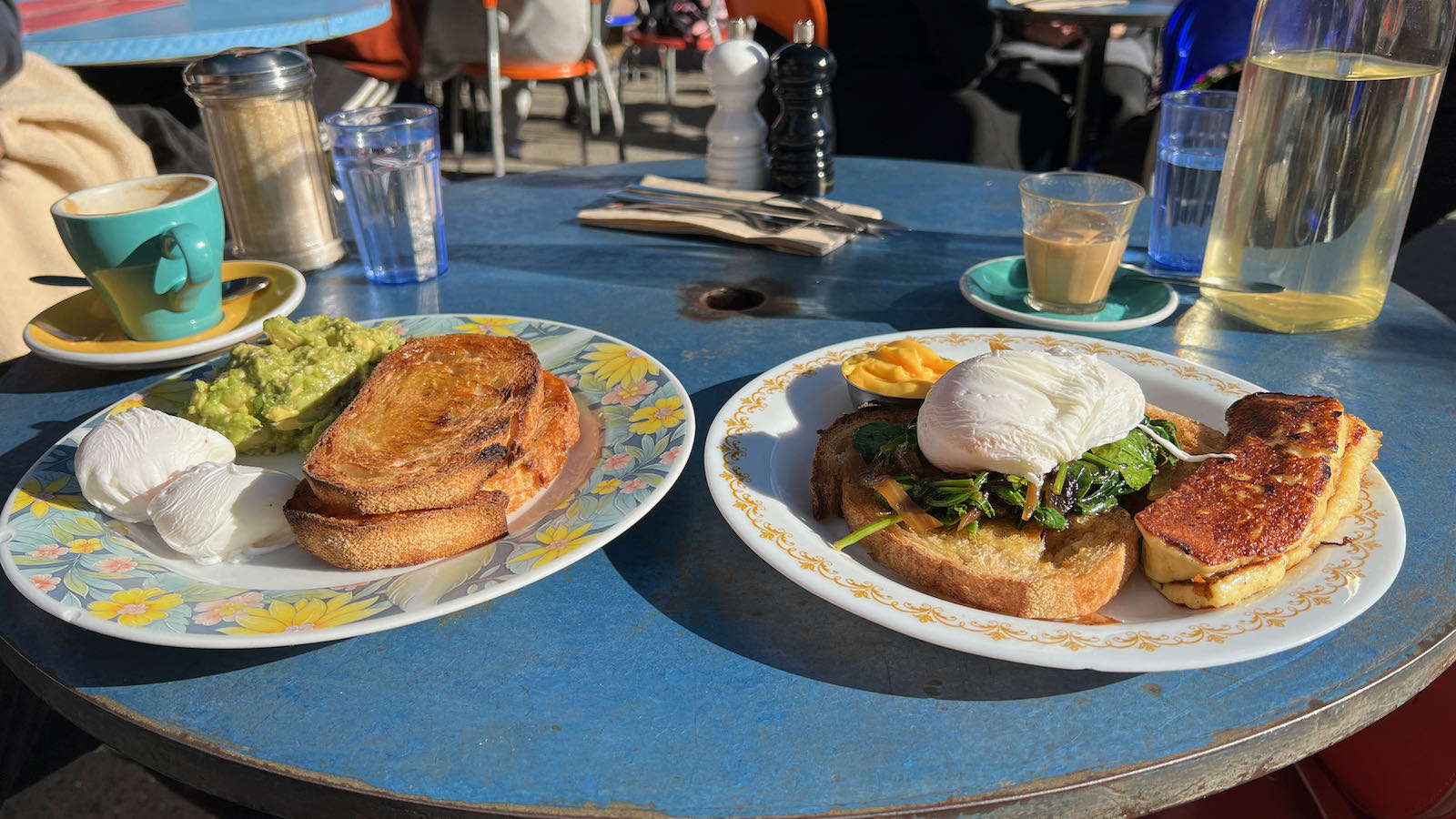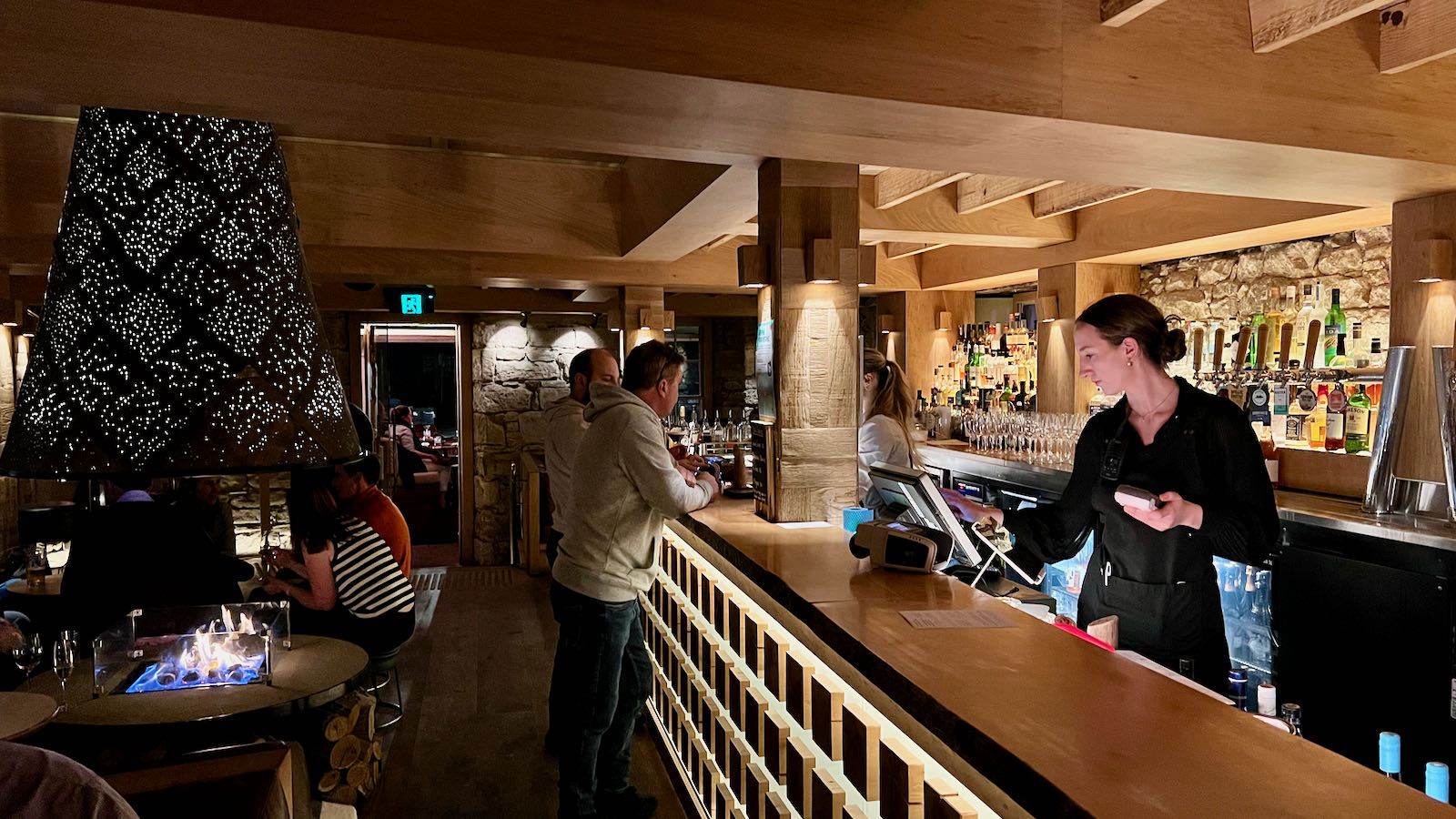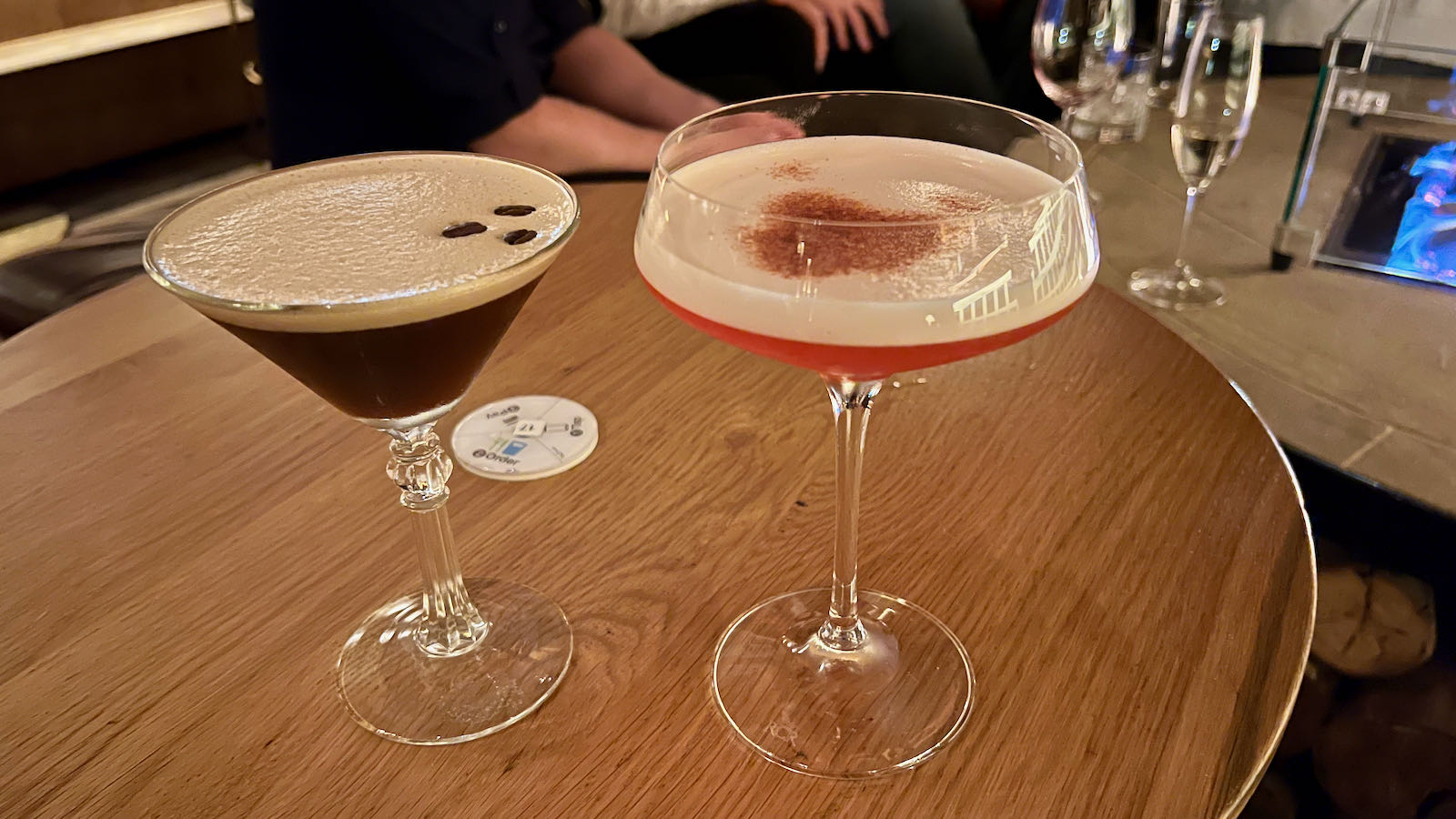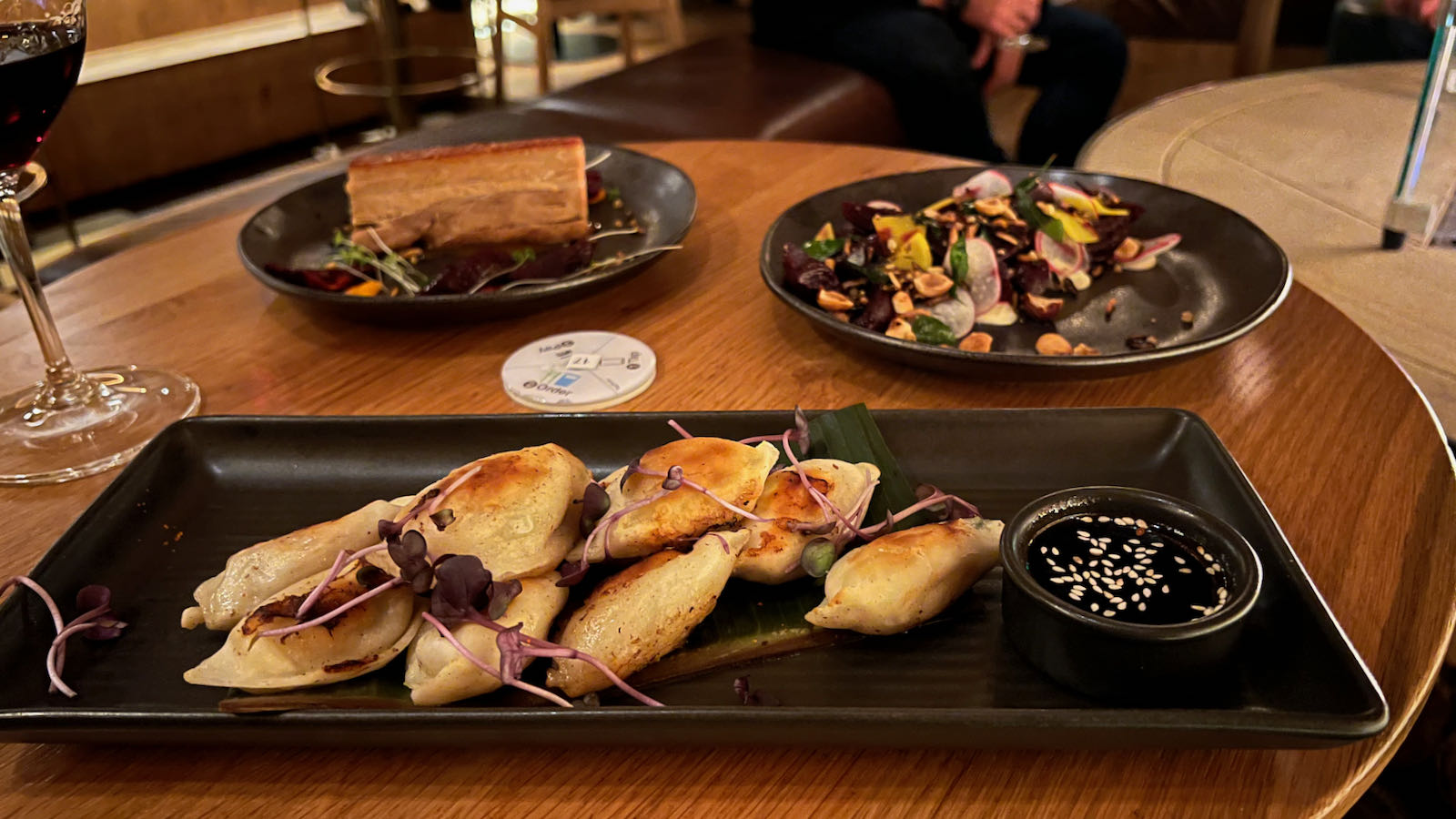 Hit the wineries
Hobart is blessed with many superb wineries just a short drive from the city centre. Located a mere 30-minutes south of the city, the beautiful Huon Valley is a must-visit for vino lovers and those partial to stunning scenery. Be sure to stop by Peppermint Bay for a sustaining coffee and morning tea. The glorious water views across to Bruny Island are worth the pitstop alone.
Next, take the scenic route through Cygnet and Huonville – a leisurely 40-minute drive – to Home Hill Winery. (Alternatively, you can zip there direct from Hobart in half an hour). After visiting many years ago, I'm delighted to return. The elegant chardonnays and pinot noirs are as velvety as I remember, while the pastoral setting warrants a long lunch in the feted restaurant.
Looking for a winery practically in the city itself? The award-winning Stefano Lubiana Wines just north of Hobart produces world-class biodynamic and organic wines in a captivating setting. In fact, they've won best biodynamic wine in the world three years in a row! Made in tantalisingly-small quantities, the vintage sparklings and chardonnays are excellent. But it's the complex Derwent Valley Estate pinot noir that really makes me swoon.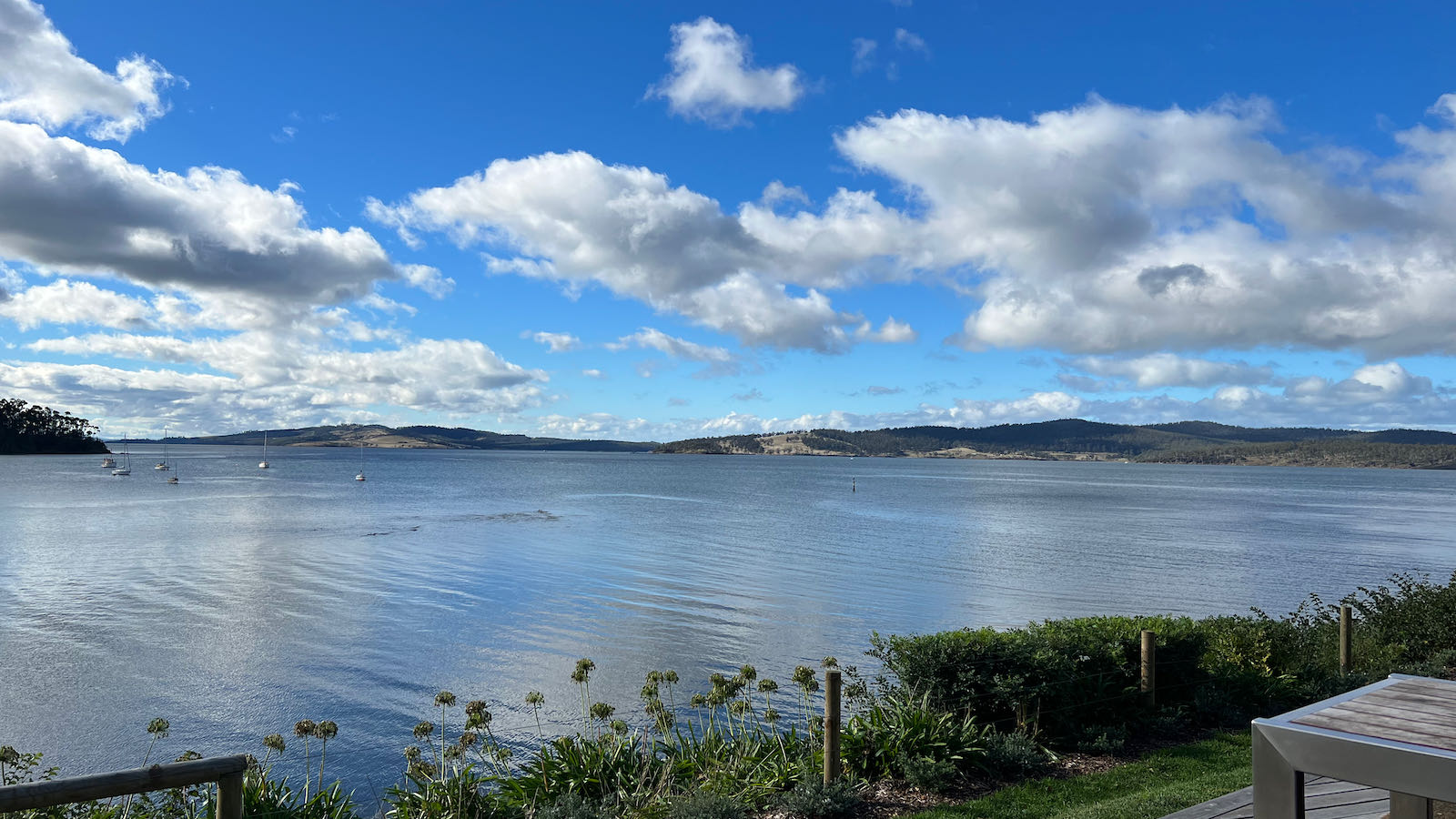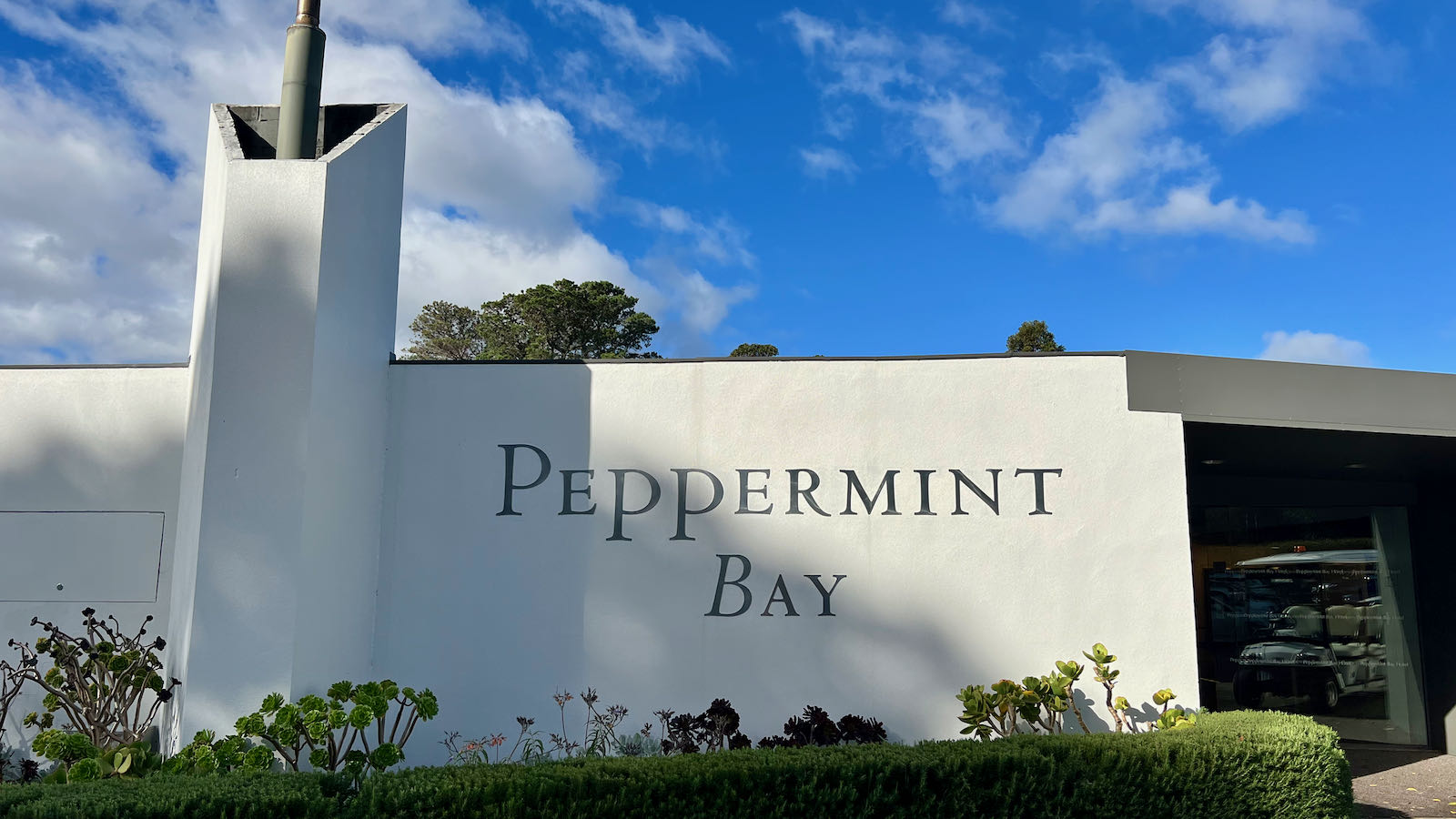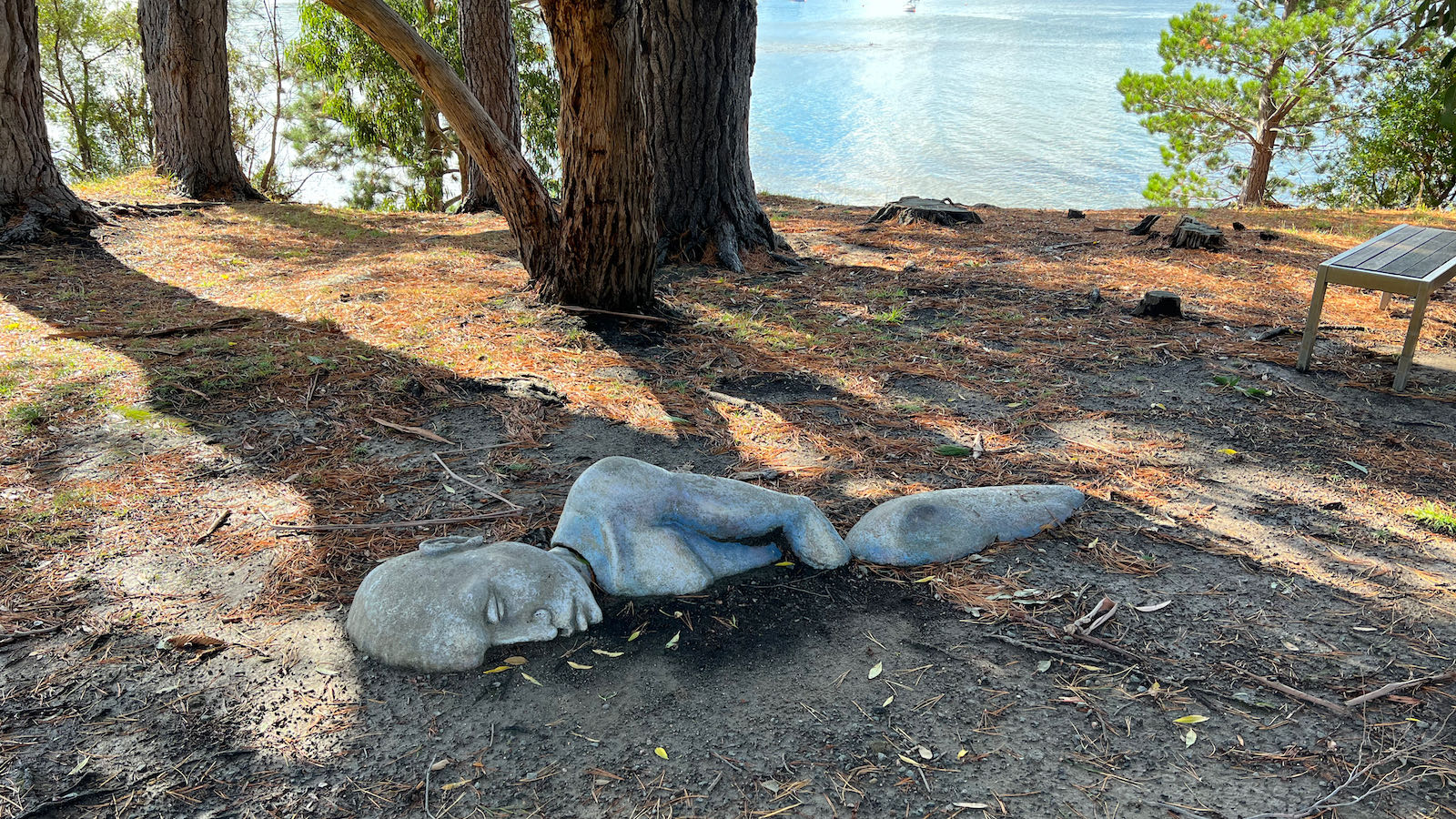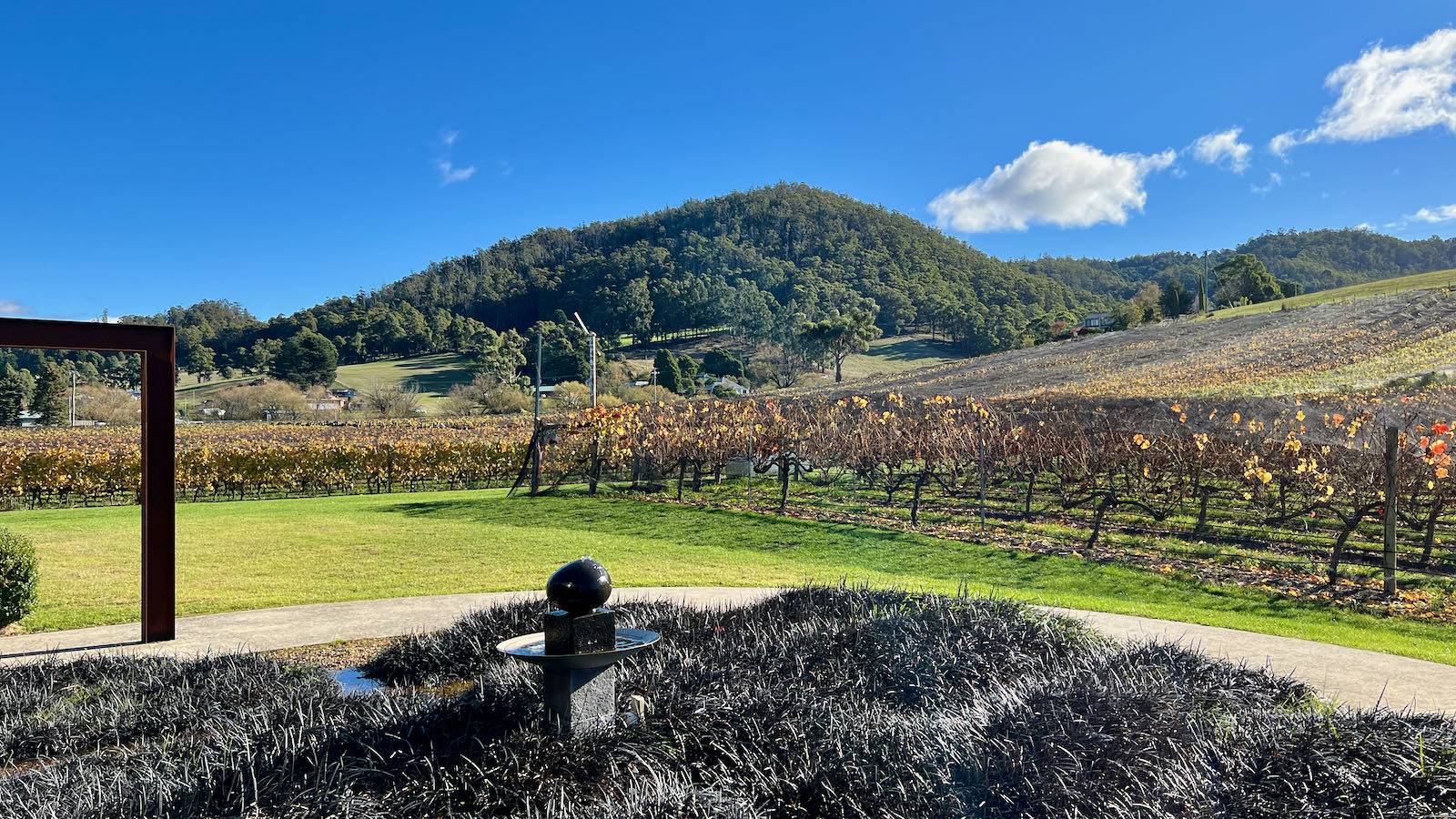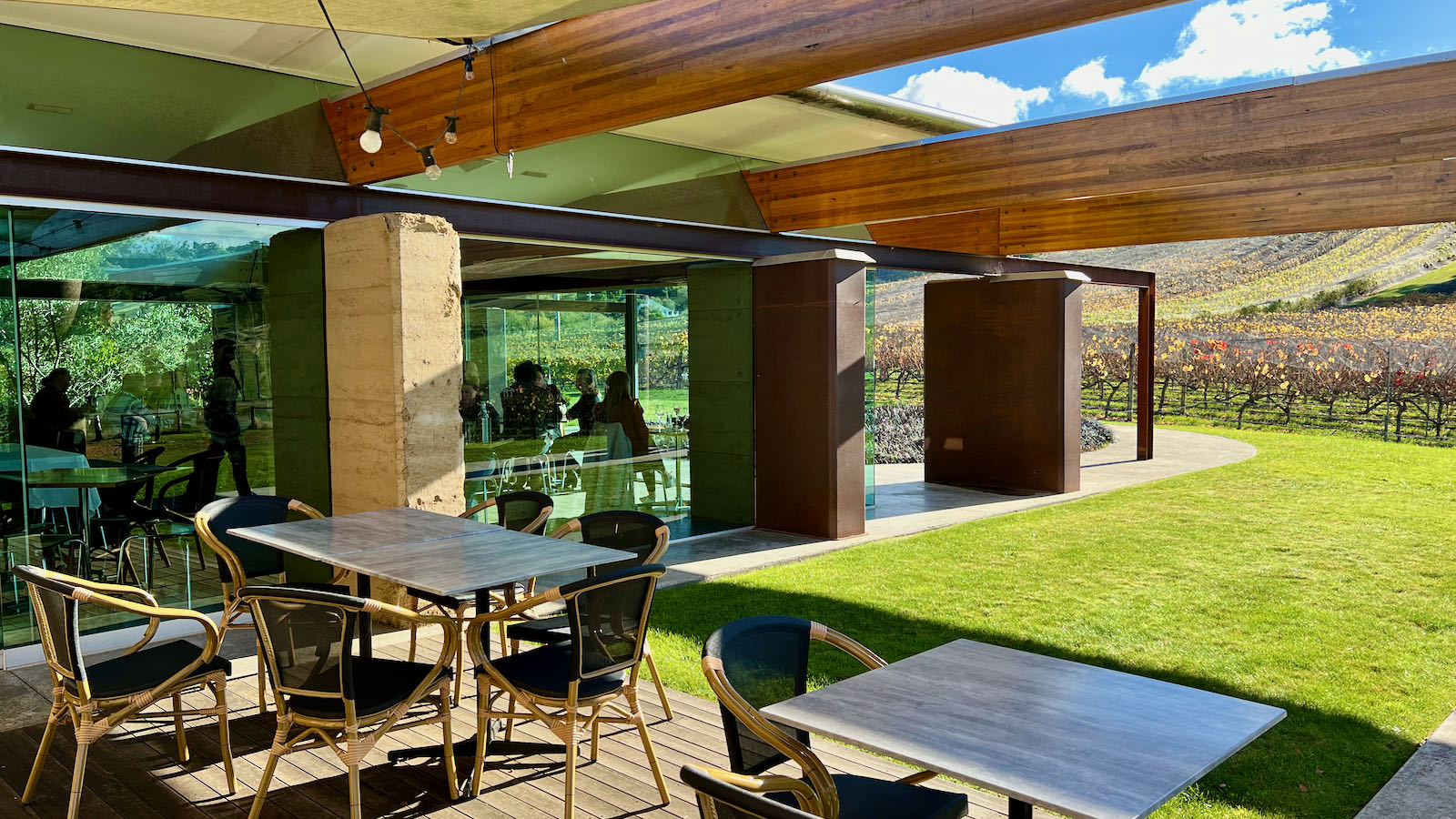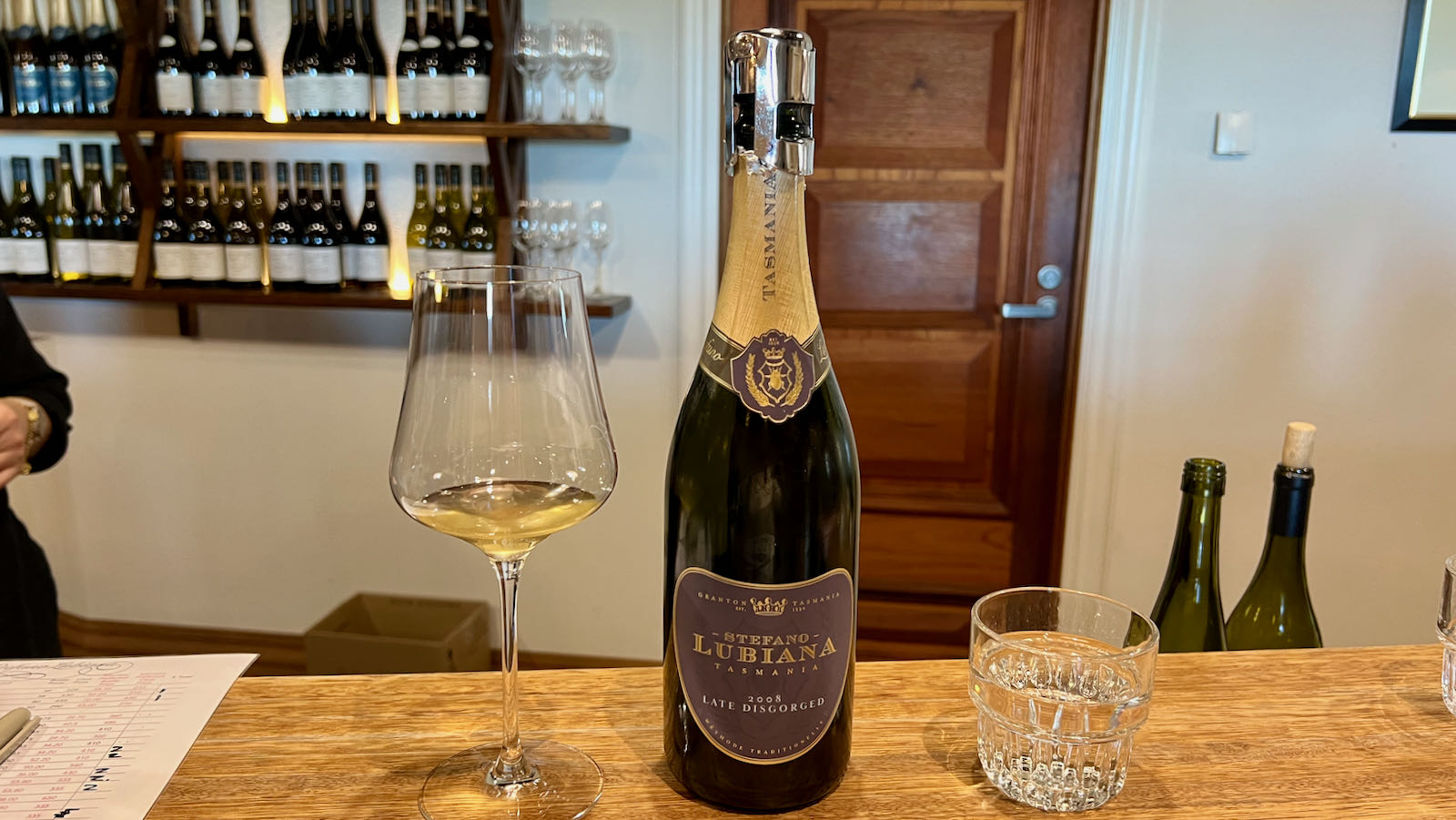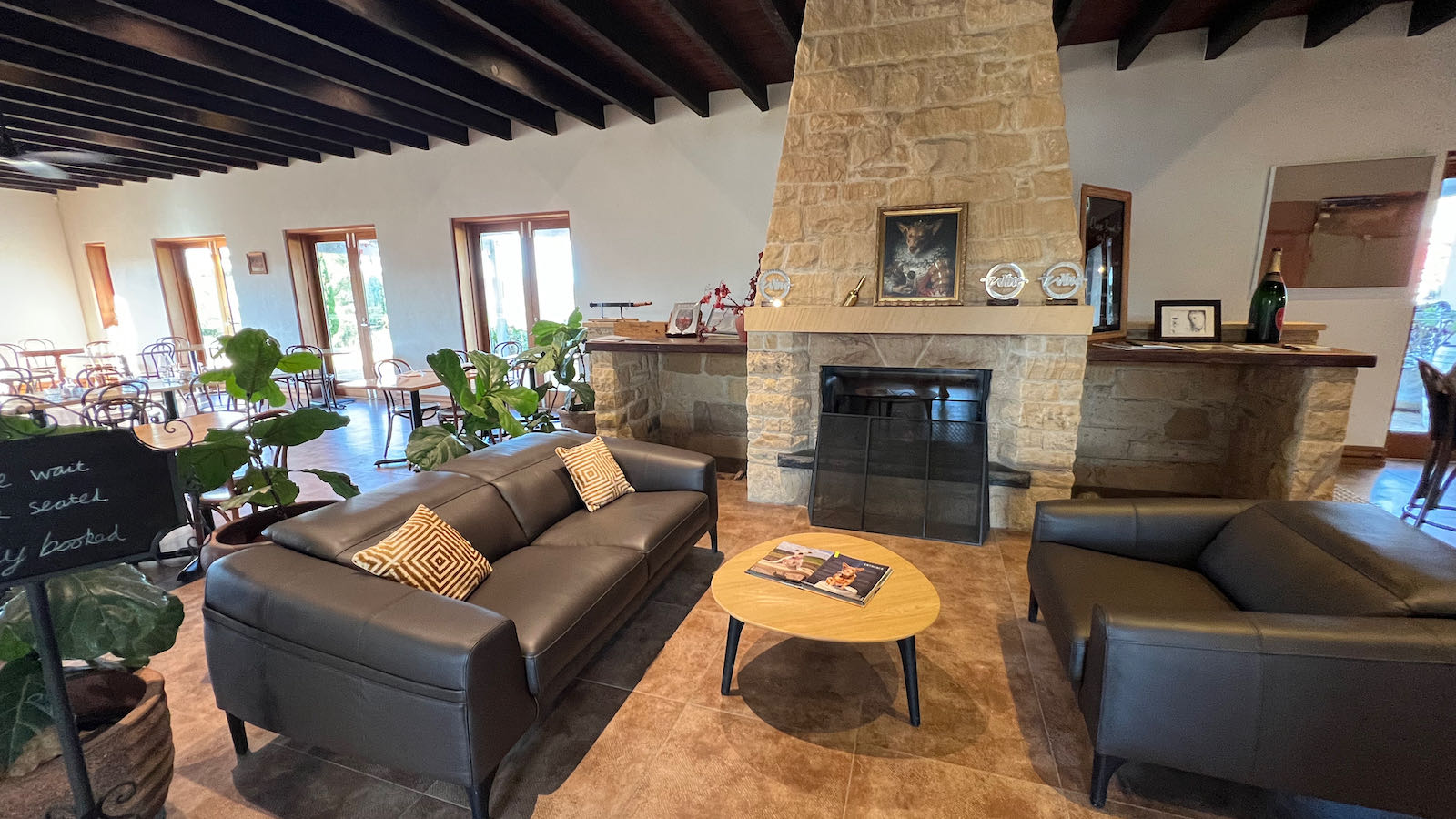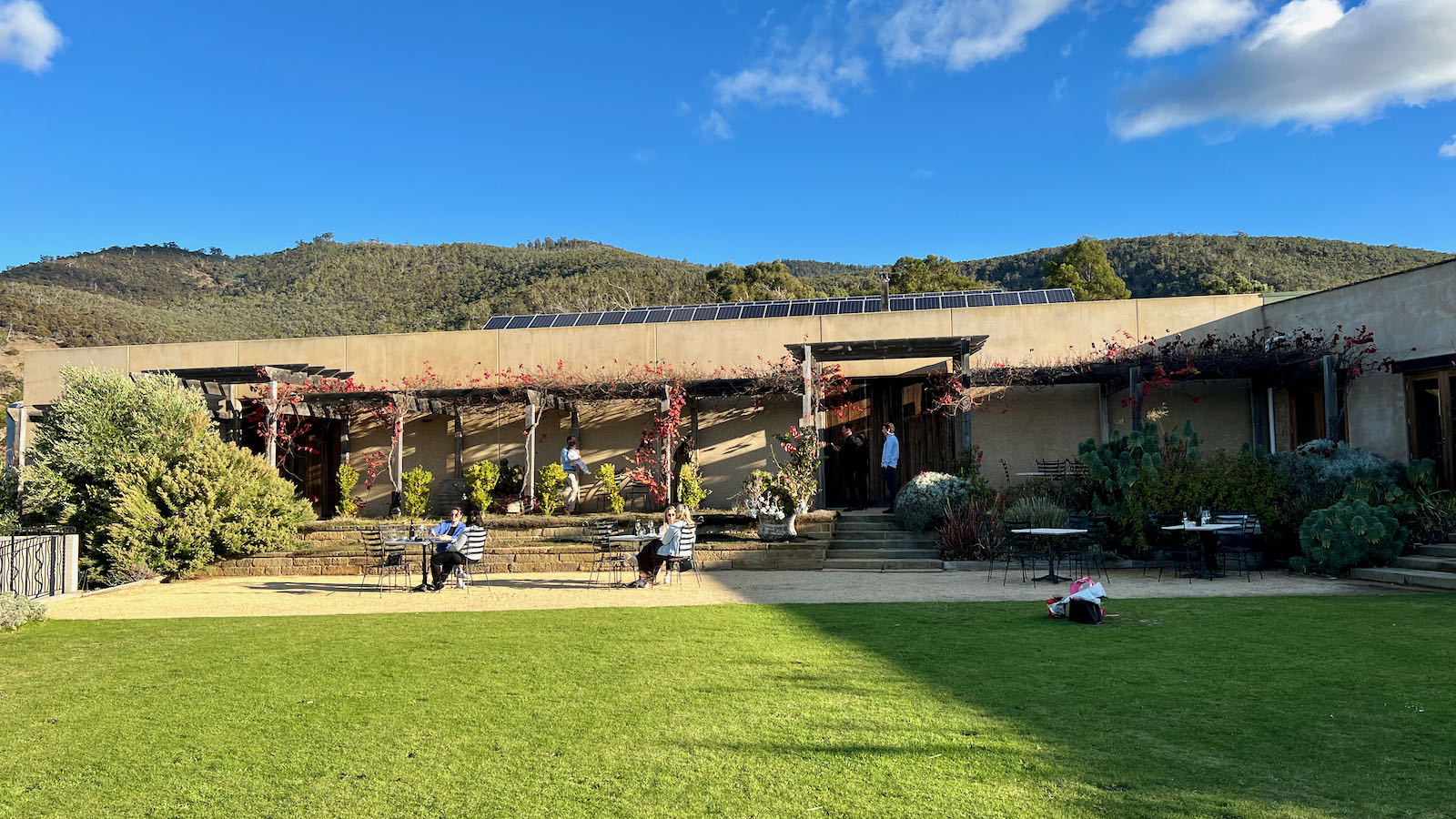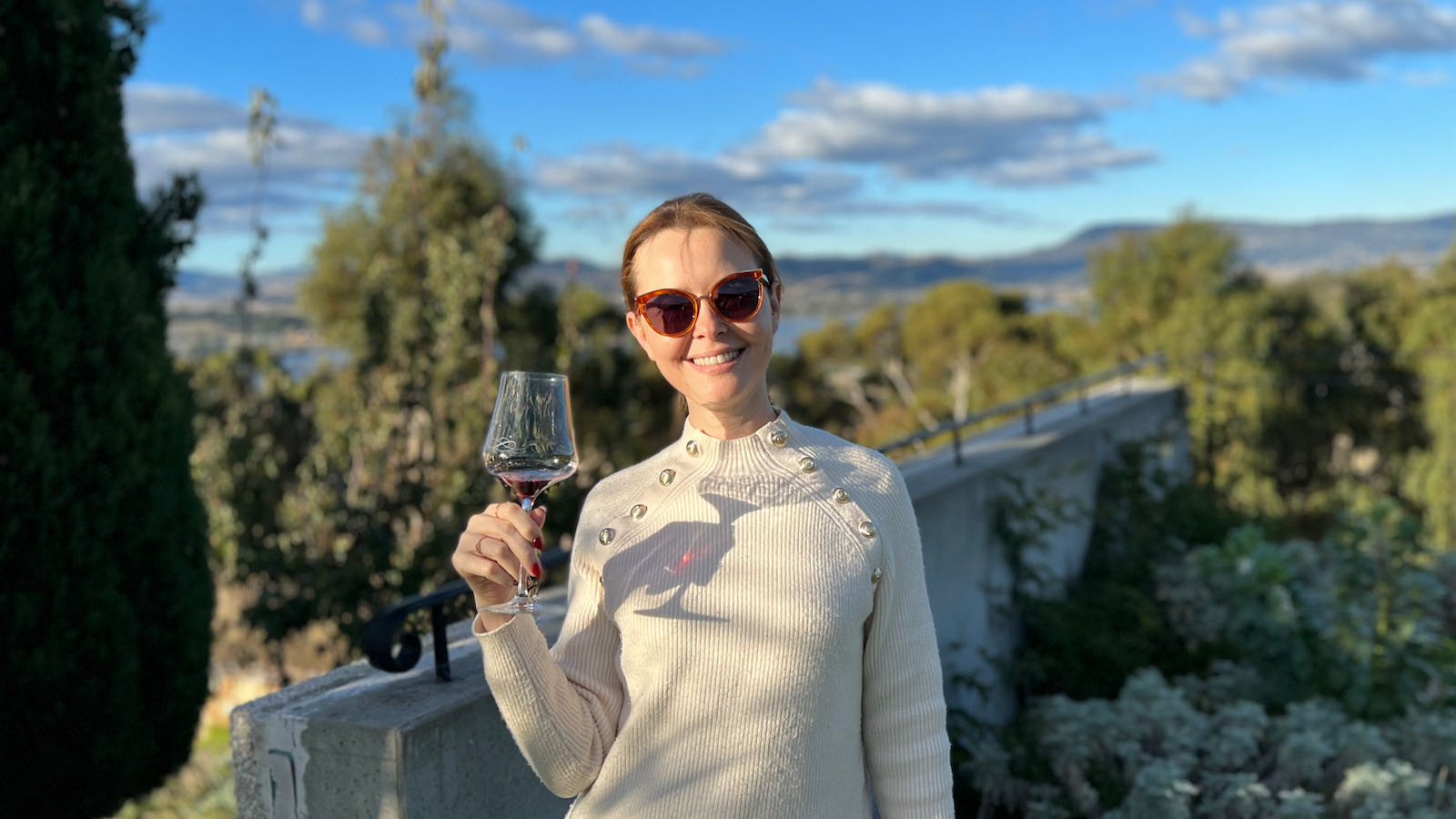 Salamanca Place
Finally, what Hobart escape would be complete without a visit to the famous Salamanca Markets? They're held every Saturday from 8:30 am to 3 pm come sleet, hail or shine. And with over 300 stalls selling artisans' and designers' wares and enticing local fare, they're a veritable melting pot of everything Tassie. Buskers and live music round out the offering. So rug up and come on down.
Lined with sandstone warehouses dating back to the early 1800s, Salamanca Place is also alive with history. These beautiful buildings now house artists' galleries and boutiques, so allow an hour or two to soak it all in. I know I sure did. And with the area also home to great cafes and bars, there are plenty of options for a pitstop.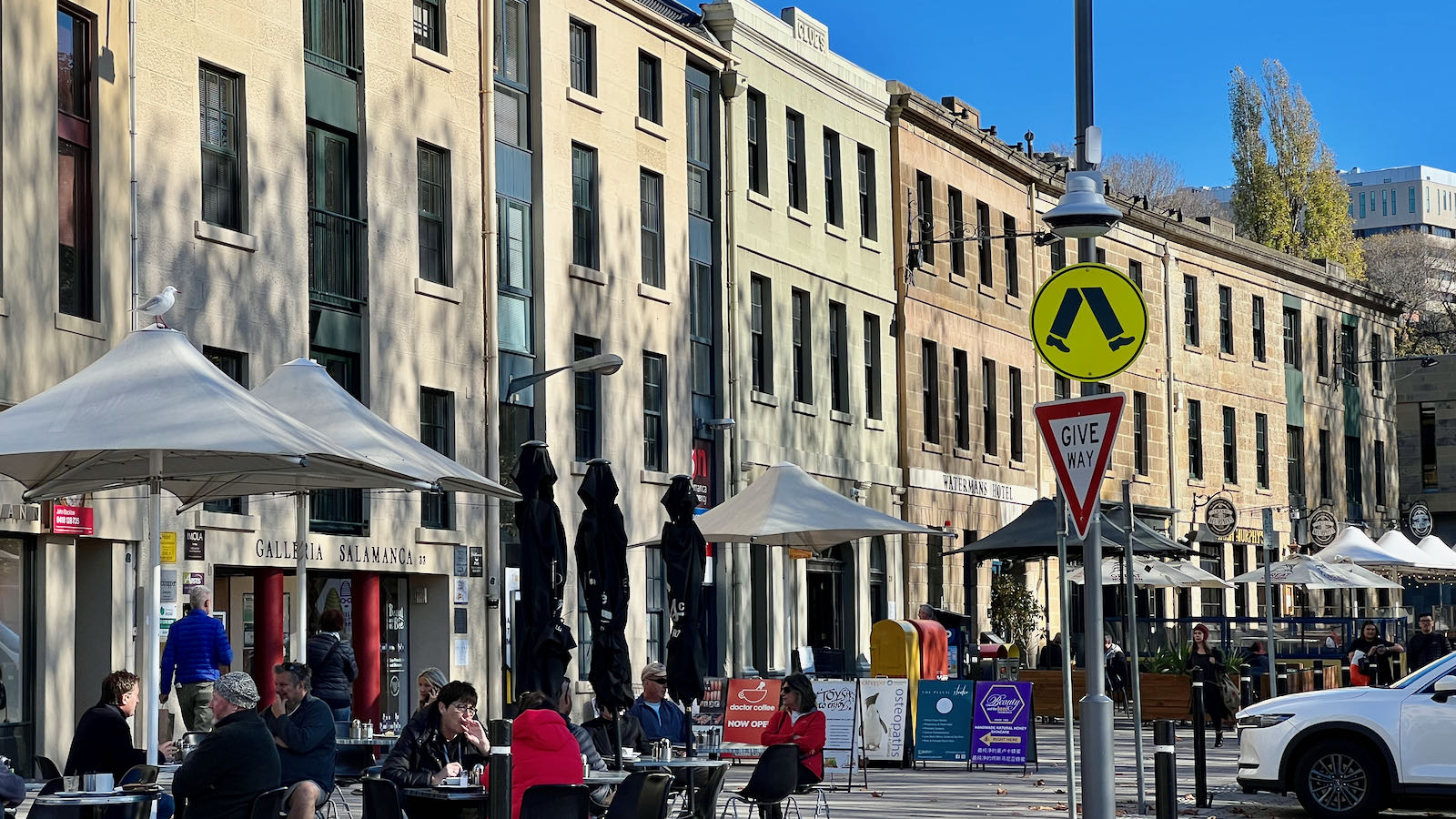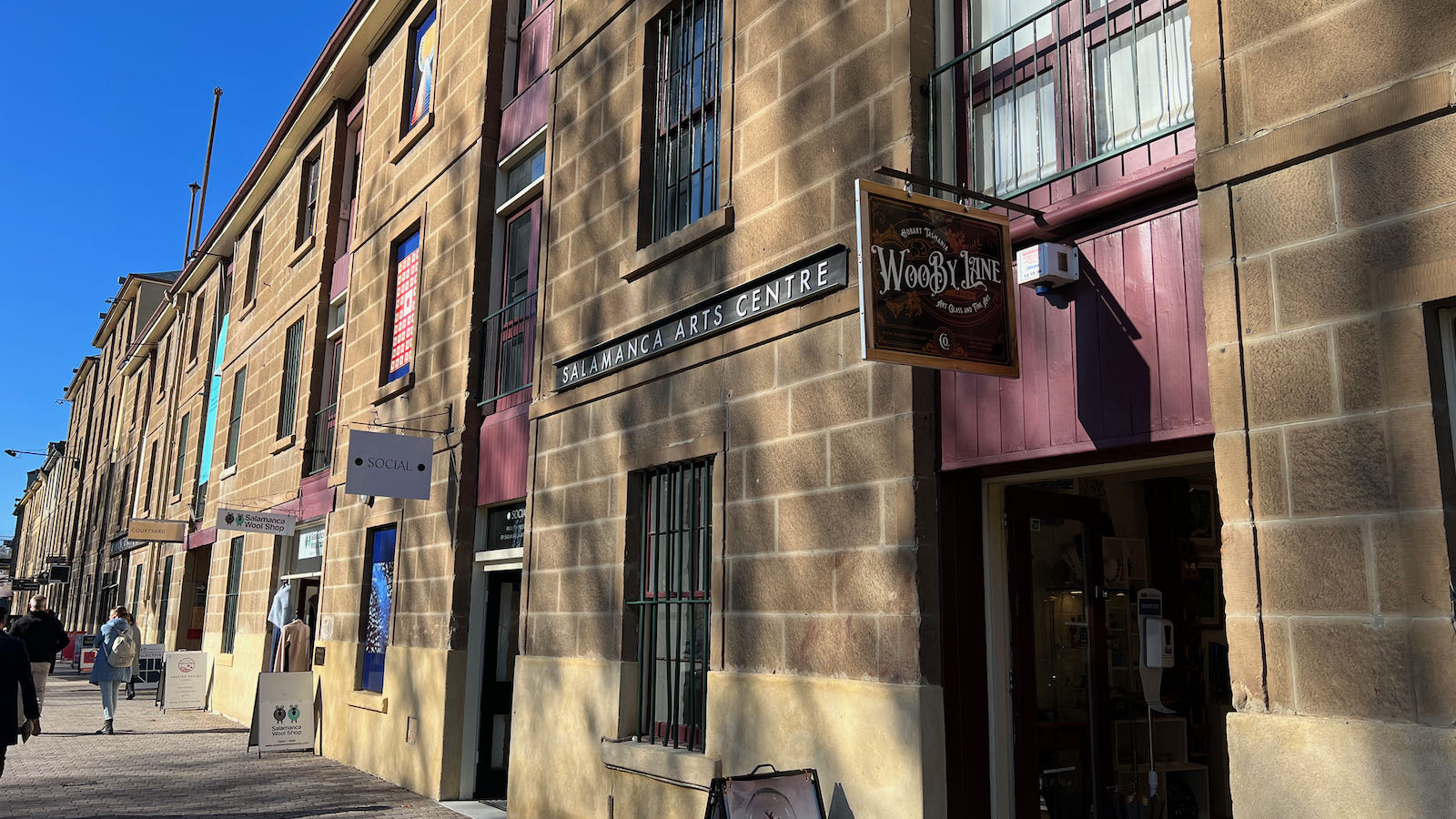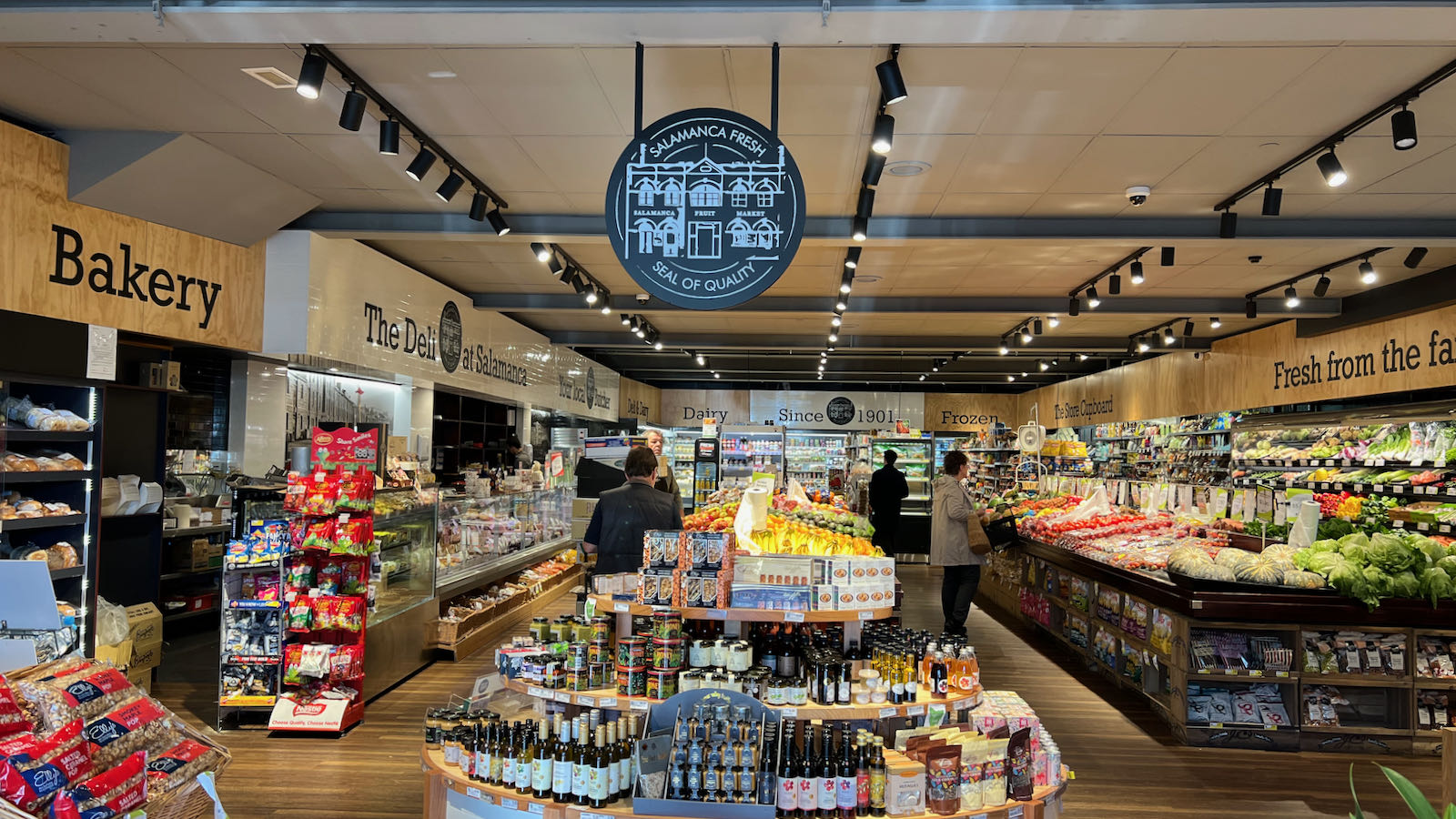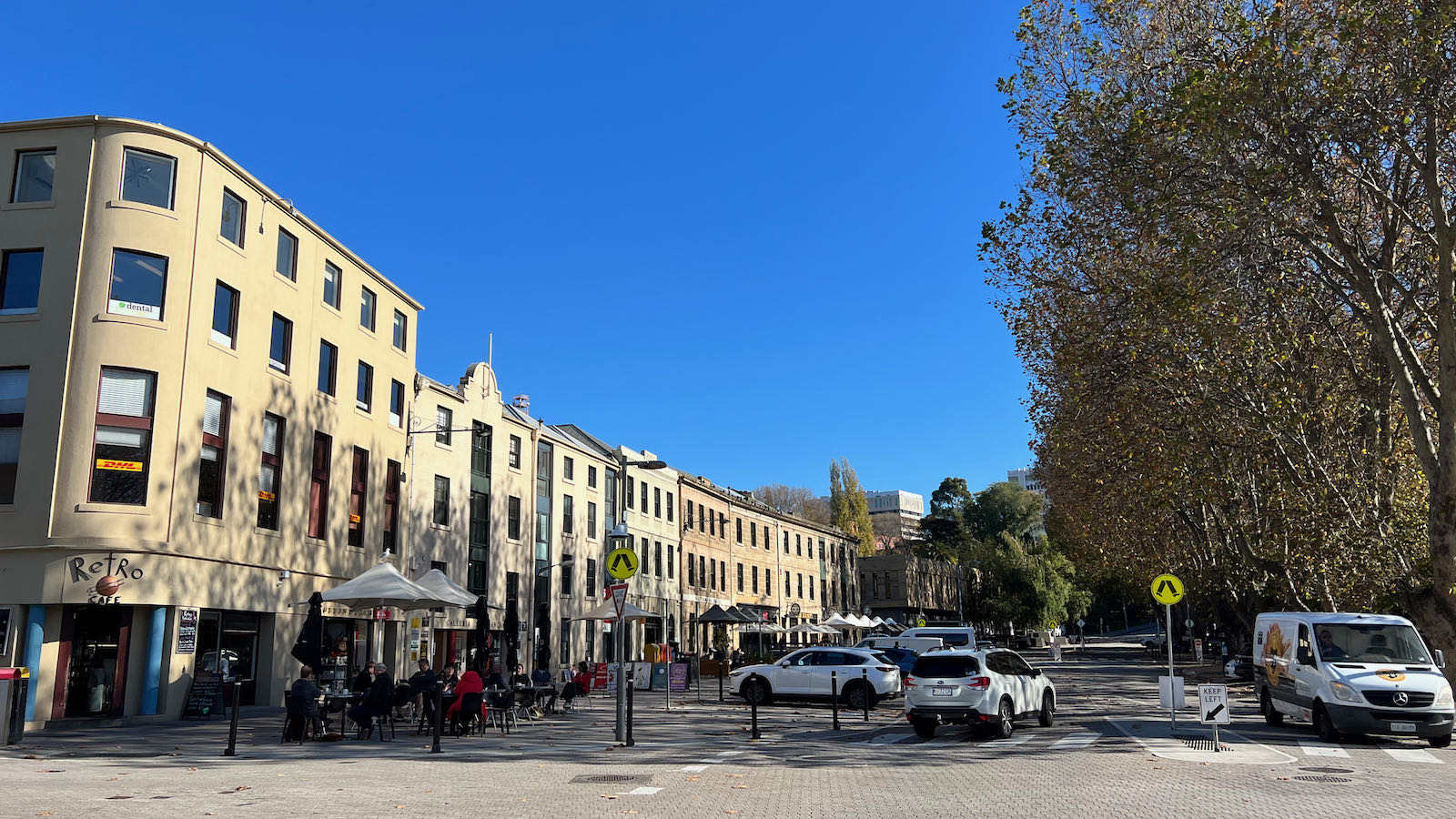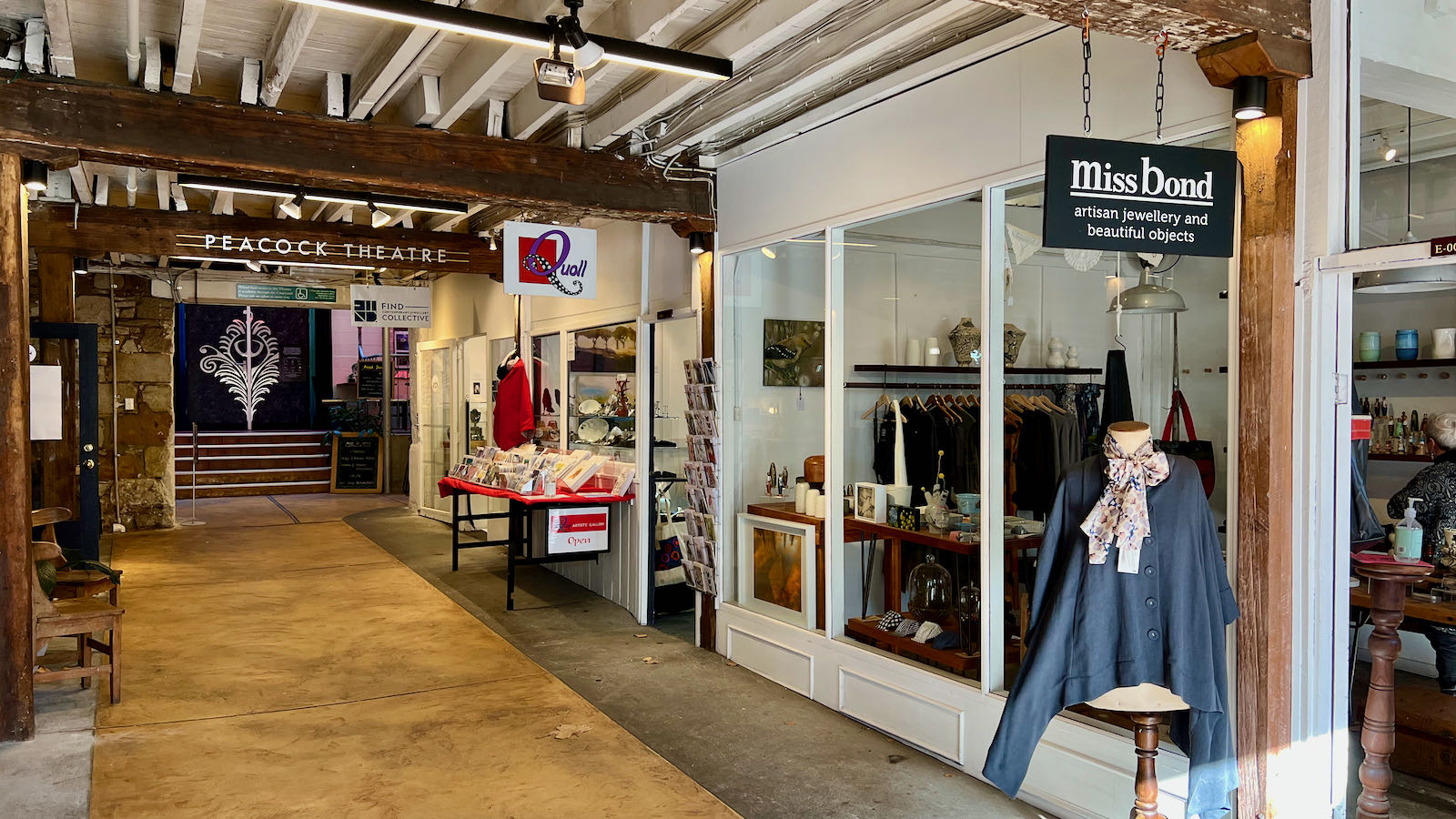 Time to get booking
Can you hear that? Vibrant Hobart is calling. And with a weekend away for two costing just $164 in cash from Melbourne, there's never been a better time to fly south.
If you're keen to soak up more of these tantalising experiences, then don't forget to subscribe to the Point Hacks' email newsletter. Every three weeks we feature an inspiring new destination – reached on points, of course! After all, luxury for less is what we're all about.
Also read: The Point Hacker's pocket guide to Tasmania
Photography by Antonia Strakosch, who travelled, wined and dined at Point Hacks' expense.
Experience a couple's weekend getaway in vibrant Hobart for $164 on points
was last modified:
October 10th, 2023
by