Singapore has long been a favourite stopover point and destination in itself for travellers from Australia.
With KrisFlyer offering free or cheap stopovers and Qantas returning its kangaroo route layover city from Dubai to Singapore early in 2018, I thought it would be helpful to share some tips we learnt on our recent Point Hacks team meetup in the Lion City.
---
Point Hacks Singapore Series
Part I: The Why: Singapore
Part II: The How: The best ways to use your points to get to Singapore
---
1. Relax at Gardens by the Bay
Four of the top five things to do in Singapore on TripAdvisor are nature-related (and the other one is the public transport system used to get you between sights.)
The Cloud Forest is the most spectacular part of the Gardens by the Bay precinct, so leave it to last when visiting the area.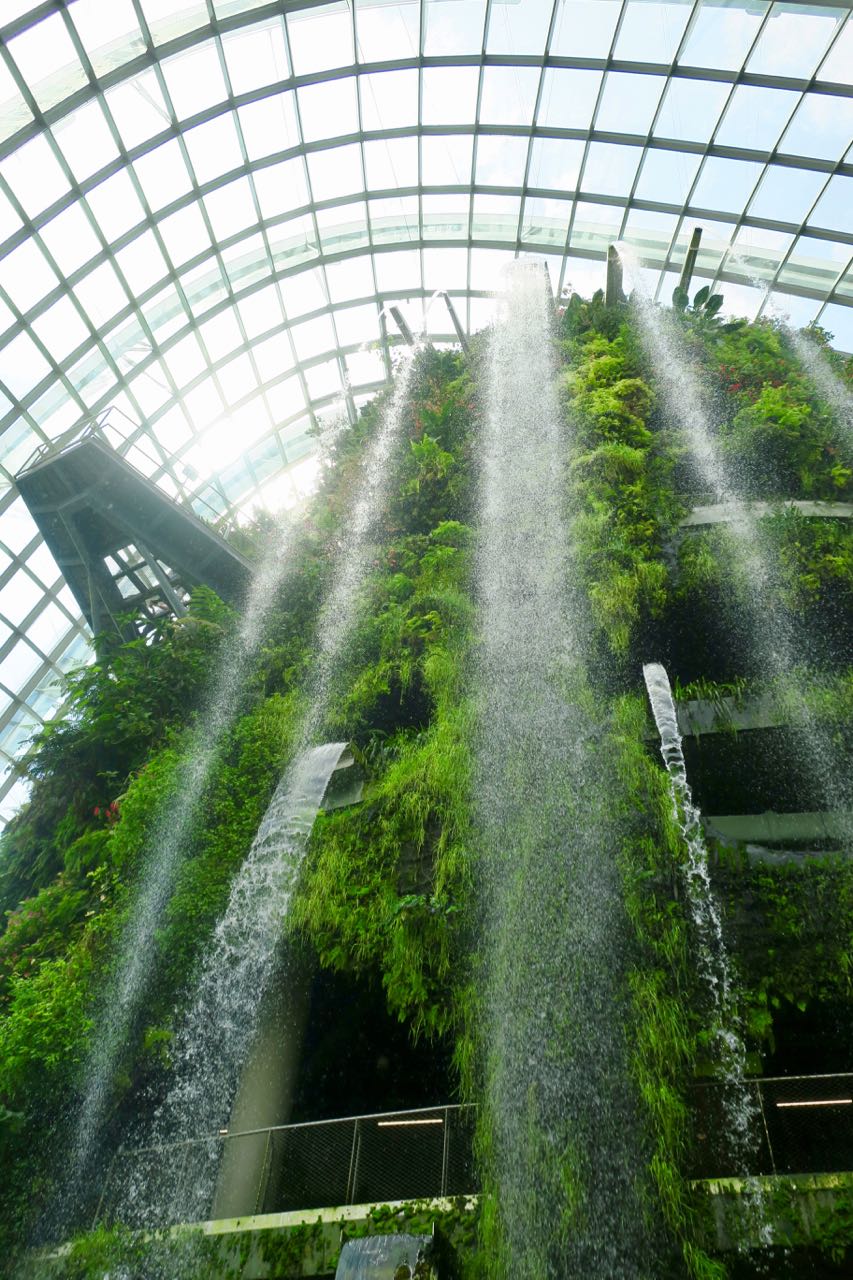 Using this trick, you can see that the least busy time is before 4pm, after which crowds start to pick up for the free light shows at 7:45 and 8:45pm. Try to avoid Saturday and Sunday nights if possible.
There is a (overpriced) hawker centre about a ten-minute walk from the main attractions, so either pack a lunch or head there if you are hungry.
2. Expect quality dining at high prices
Speaking of food, Singapore caters to two the two extremes, with cheap hawker centres available throughout the island and higher-quality restaurants – there isn't much in between.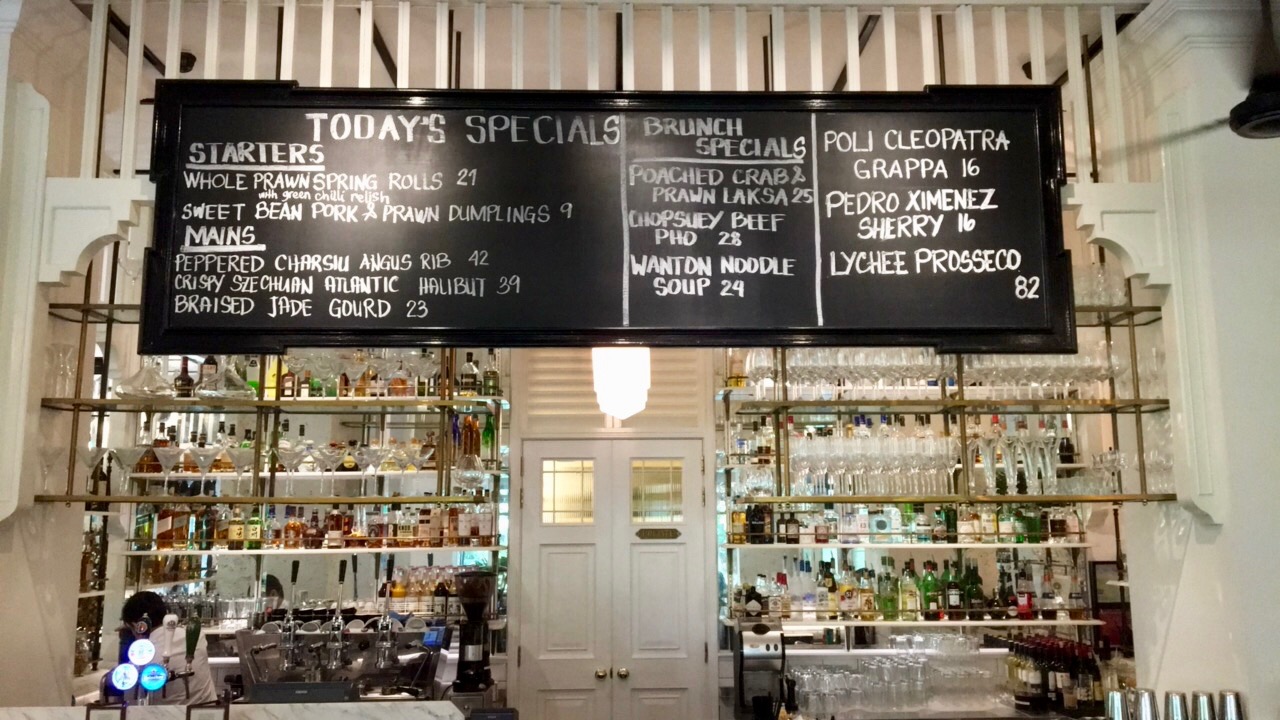 The upside is that you can find varied cuisine from around the world with, as you would expect, a stronger focus on Asian food.
The downside is that with so much wealth in the country, prices are higher than you would find in Australia (even in Sydney.)
3. Attend a special event
Being a major Southeast Asian city, Singapore gets a good chunk of major international events.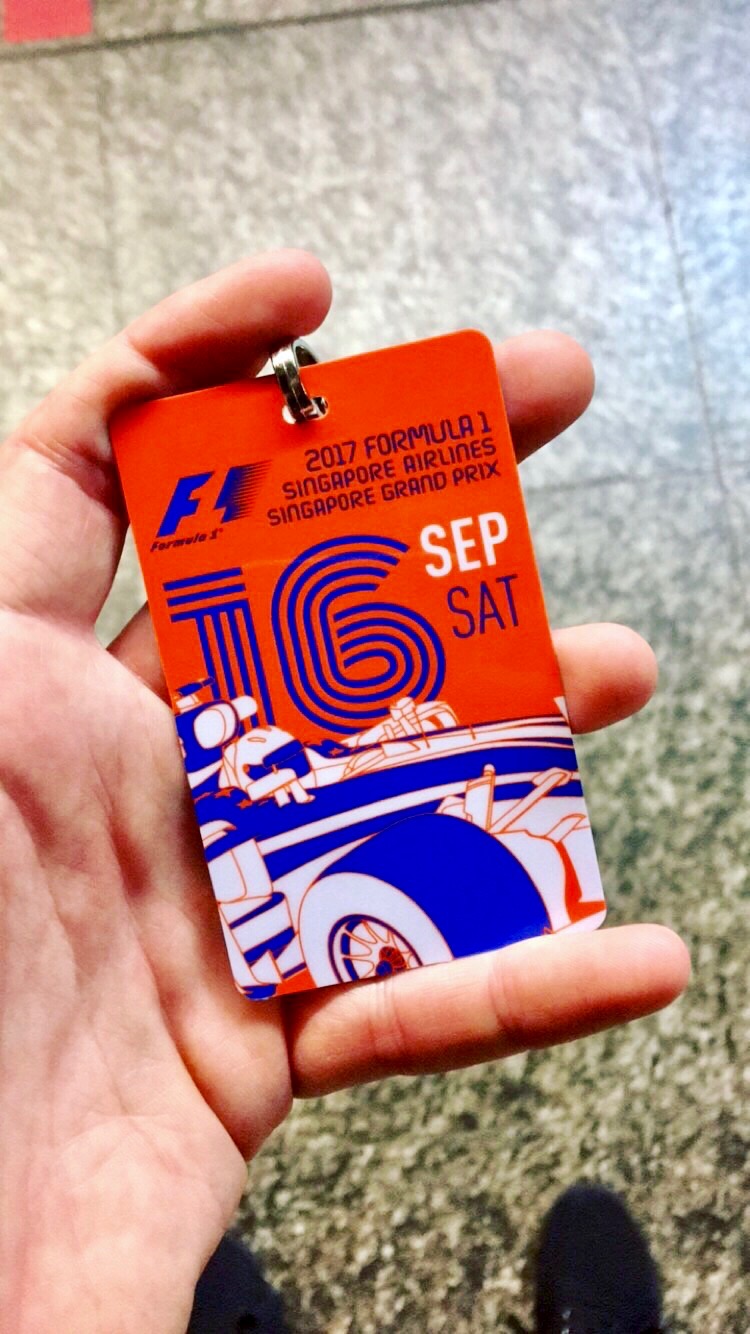 Check out VisitSingapore's events calendar to see if your trip coincides with a big event like Chinese New Year in January/February, the Great Singapore Sale mid-year, or the Formula 1 Grand Prix in September, which the Points Hacks team attended and got to see Ariana Grande perform – I mean, cars.
Ad – Scroll down to continue reading.Minimum spend, terms & conditions apply.
4. Use your points on luxury hotels
As a tax haven, Singapore caters to the wealthy, so you may want to use your points like Starpoints to avoid paying through the nose for accommodation.
We stayed at the St. Regis, where you can watch TV in the bath – it is a little excessive.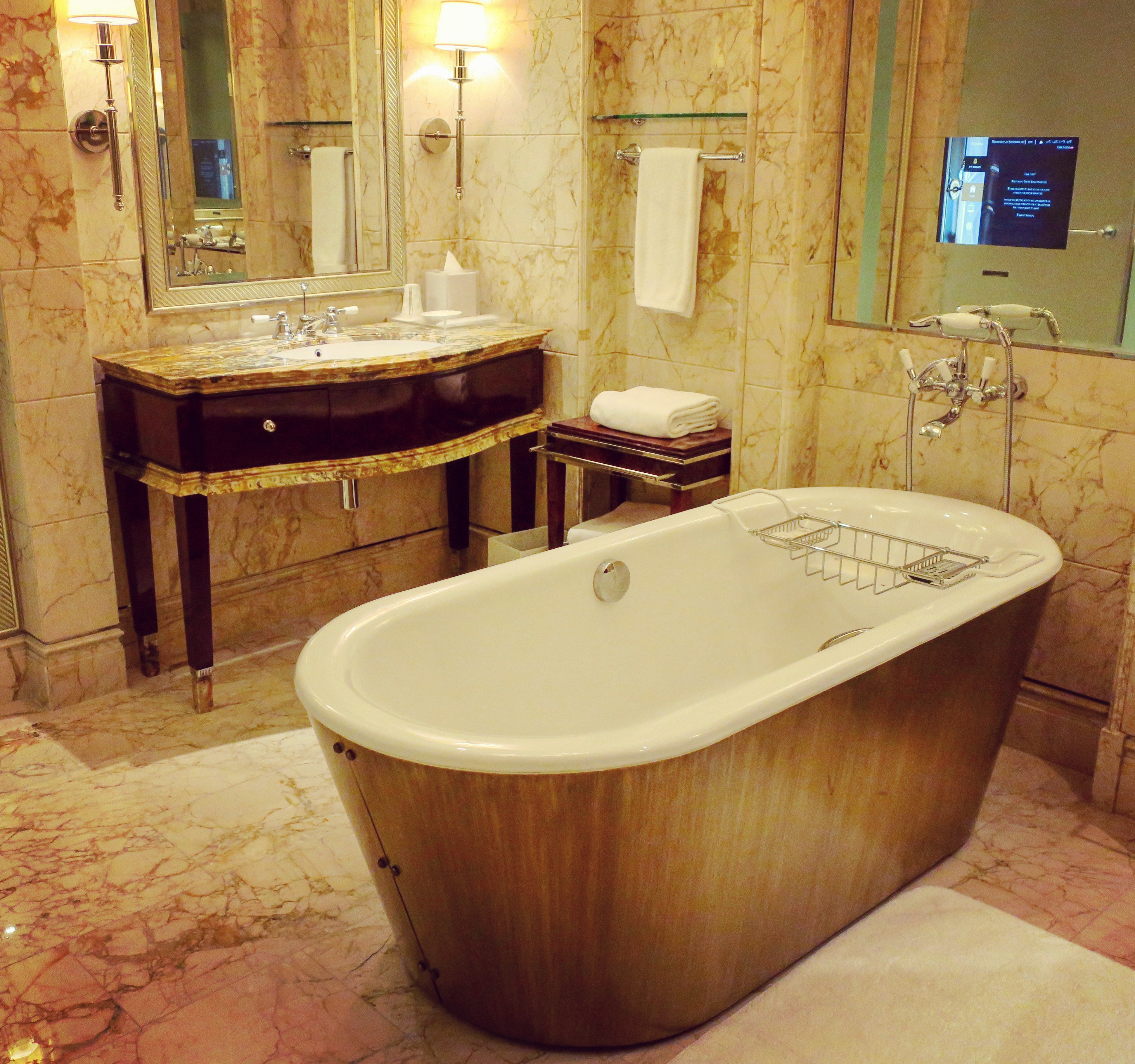 If you are going to stay in an Airbnb, make sure you earn points on your booking.
5. Walk off the stress
Singapore isn't called the Garden City for nothing. With almost half of the island covered in green space, all it takes is a quick online search to find a walk close to you.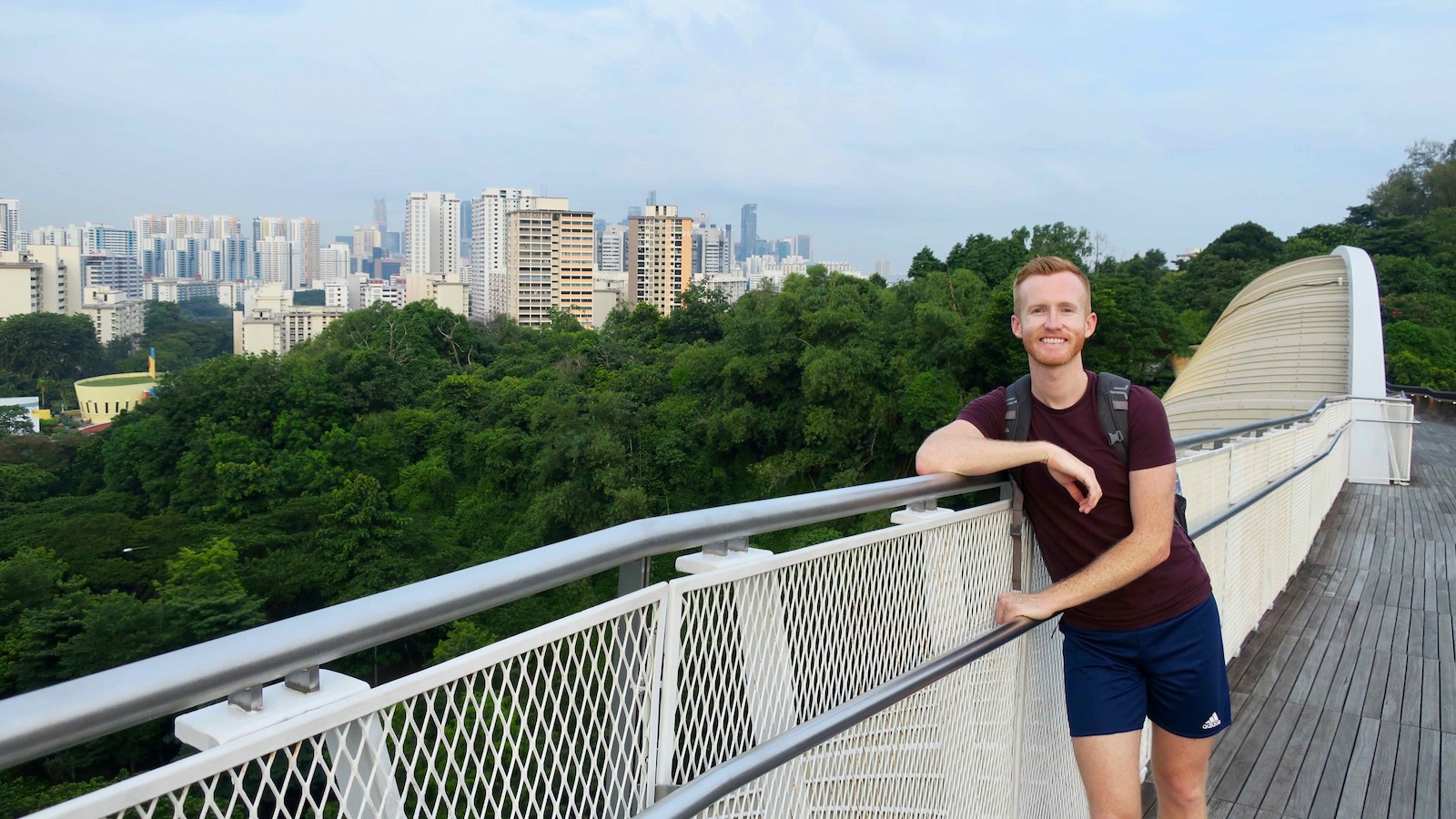 We did the easy Southern Ridges Walk at sunset and it was a perfect way to get out of the hustle and bustle of the city for 60-90 minutes.
---
The essentials
When to go: situated just 1° north of the equator, Singapore has a very constant climate year-round, however, you'll get the most sunshine hours and least rain between February and August. Having said that, rain showers are usually brief and then the intense sun returns
Money and costs: Singapore is not a cheap place to visit. Expect to spend here what you would save going to Thailand or Vietnam. All major credit cards, including American Express, are widely accepted here. Actually, I had to try to get rid of the $60 SGD = ~$60 AUD in cash that I took out
Visas: Australians receive an entry visa for free on arrival. We know that not all Point Hacks readers are Australian citizens, so you can check your eligibility here. From what I can see, very few nationalities are required to apply for a tourist visa in advance
Transportation: the subway system is clean, cheap and efficient but not necessarily expansive, so London-style busses are a good compliment if you would like to take public transport. Worldwide giant Uber and local service Grab fill in the gaps
Safety: Singapore is one of the safest countries in the world. It is safe to drink water from the tap. Just note that when crossing the road, even when you legally have right of way, drivers are less pedestrian-friendly than in Australia
---
How do I use my points to get to Singapore?
Check out the second half of this destination guide, Part II: The How: The best ways to use your points to get to Singapore.
Have you been to or lived in Singapore? Do you have any of your own tips to share in the comments below?
Our top five recommendations when visiting Singapore
was last modified:
August 14th, 2023
by