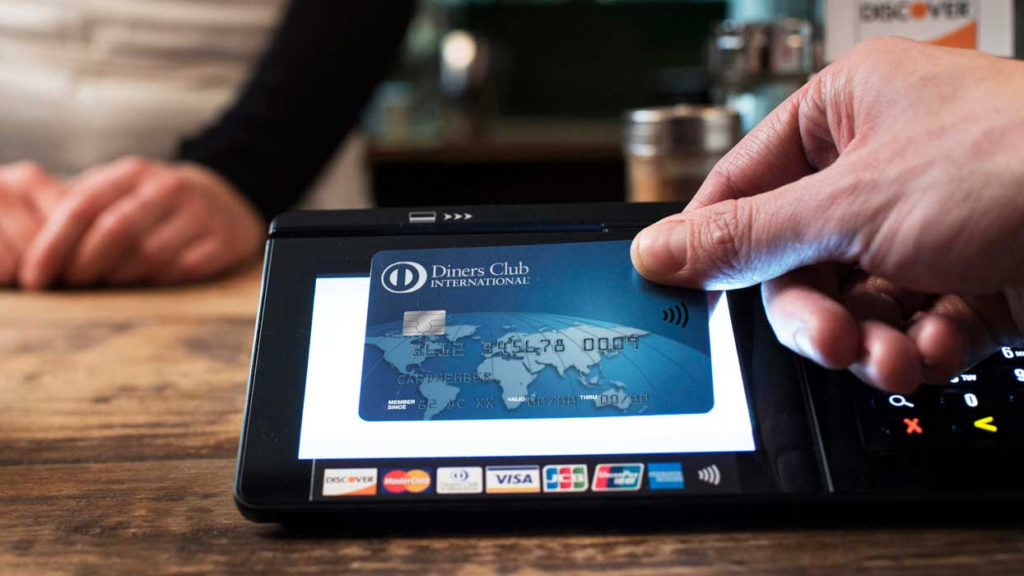 Diners Club may have a relatively small (or 'curated') merchant network, but its card for business owners comes packed full of features. Perks include worldwide lounge access and the ability to convert your reward points to may other airline partners, including Qantas.
Rounding up the mix are business-friendly features such as travel insurance, points pooling and ATO compliance. You do get the choice to add on a linked Mastercard as well for greater card acceptance.
This guide takes a look at the Diners Club card for businesses in Australia.
What is Diners Club?
Diners Club was among the first suite of cards in Australia to introduce the offering of earning reward points for everyday spend.
While Diners Club's presence in Australia has spanned over 45 years and was once one of the most dominant card reward schemes in the market, it has drastically reduced its presence over the past 20 years.
Nonetheless, Diners Club continues to provide its members with rewards for everyday spend at rates generally equal to or greater than that earned from Visa or Mastercard.
What Diners Club cards are available for businesses?
In Australia, Diners Club is part of the Citi family. It offers cards for individuals (which you can learn more about here), and a neat package for businesses which comprises of two options:
Diners Club Card only
Diners Club Card plus a linked Mastercard
Diners Club offers charge cards rather than credit cards, which means there isn't a pre-set spending limit for your business. The two options have slightly different annual fees and benefits, which we've highlighted in the tables below.
Diners Club Card for business


Diners Club Card + Mastercard for business


Annual card fee
$95 p.a.
$249 p.a.
Rewards fee
$77 p.a.
$0 (included in annual fee)
Additional Card fee
$80 p.a.
$79 p.a.
Standard points earn rate
1 Reward point per A$1
1 Reward point per A$1 (Diners Club)

0.5 Reward points per A$1 (Mastercard)
Days to pay
Up to 51
Up to 51
How do I earn and redeem points with the Diners Club card?
You can earn points in accordance with the table above, depending on whether you spend on the main Diners Club card (1 point per $1) or the linked Mastercard (0.5 points per $1).
Your accumulated Diners Reward points can be spent on the Diners Club Rewards store, which offers a mix of merchandise and transfer partners. A highlight of the business card is that Diners Reward points convert to Qantas Points at a 1:1 ratio.
For all other travel partners, here are example points transfer rates from Diners Club. Keep in mind the rates may differ at times and you need to login to your card account for the most accurate details.
| | Transfer rate (Diners Club to partner) | Effective earn rate for individual cards earning 2 points per $1 | Effective earn rate for business cards earning 1 point per $1 |
| --- | --- | --- | --- |
| Qantas Frequent Flyer (Business only) | 1 to 1 | n/a | 1 Qantas Points per $1 |
| Asia Miles | 2 to 1 | 1 Asia Mile per $1 | 0.5 Asia Miles per $1 |
| Emirates Skywards (until 31 January 2023) | 2.5 to 1 | 0.8 Skywards Miles per $1 | 0.4 Skywards Miles per $1 |
| Etihad Guest | 2 to 1 | 1 Guest Mile per $1 | 0.5 Guest Miles per $1 |
| Qatar Airways Privilege Club | 2 to 1 | 1 Qmile per $1 | 0.5 Qmiles per $1 |
| Singapore Airlines KrisFlyer | 2 to 1 | 1 KrisFlyer Mile per $1 | 0.5 KrisFlyer miles per $1 |
| Flybuys | 1 to 1 | 2 Flybuys points per $1 | 1 Flybuys point per $1 |
These rates are decent for earning Qantas Points at a 1:1 ratio. It's also a good card to earn Asia Miles or KrisFlyer miles in Australia.
Merchandise and gift cards tend to offer poorer value. 71,600 Diners Reward points could get your $400 worth of JB Hi-Fi gift cards, which is roughly 0.56 cents per point.
Yet just a bit more (say, 73,000 Diners Reward points) could be swapped for 36,500 KrisFlyer miles, which is then enough for a one-way Business Class flight from Perth to South East Asia, via Singapore. That's worth a lot more than a $400 gift card!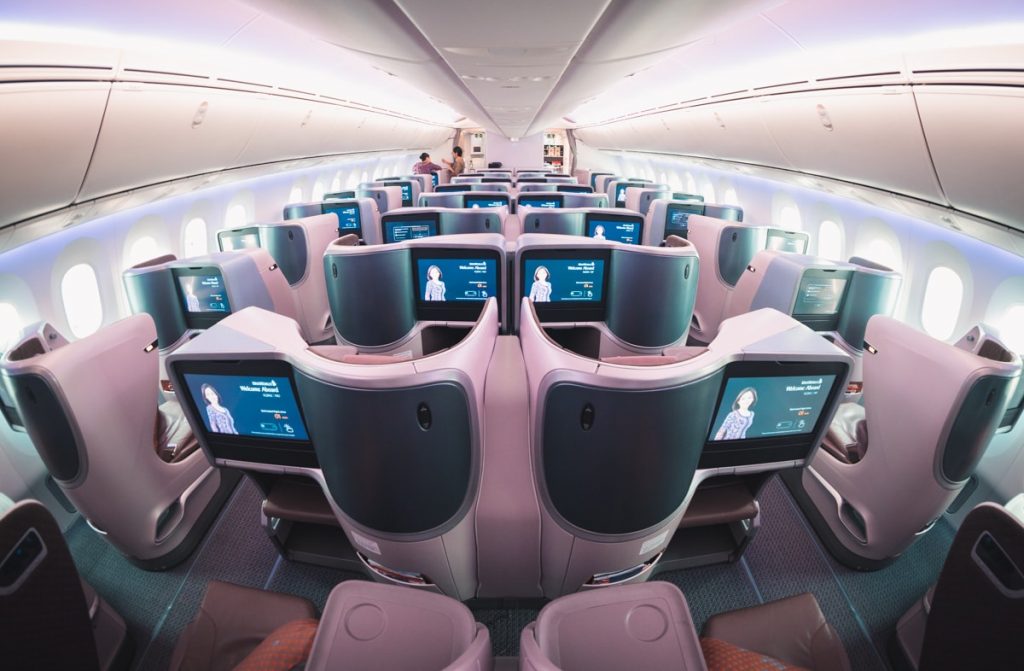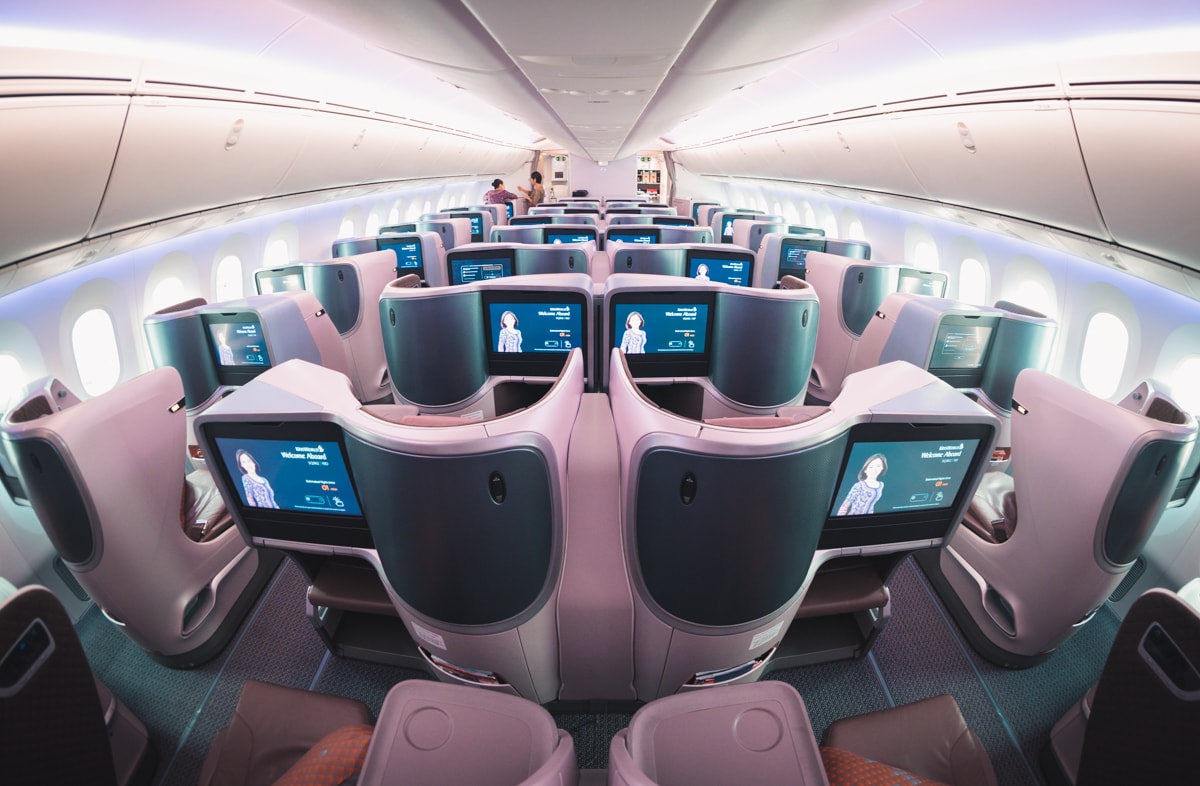 What are the business benefits of Diners Club cards?
No matter what card you choose, you'll be able to benefit from an interesting range of perks that are offered to Diners Club cardholders.
Seamless ATO compliance
Your Diners Club Business Card statement consolidates all your monthly expenditure into one clear record, making it easier to control and manage your expenses. Your card statements comply with ATO guidelines to be accepted as a substitute for tax invoices.
The Diners Club also flags transactions that are potentially subject to the Fringe Benefits Tax (FBT), which is usually the case when your business entertains clients or associates as part of its usual activities.
GST is also usually recorded on purchases to enable ease of GST reporting, including for all your travel and entertainment expenses.
A higher pre-set spending limit
As a business, having no fixed spending limit on your cards can help enormously with cash flow, provided you are able to pay it all back after the next statement cycle. As you establish your repayment ability, Diners Club will be willing to allow bigger purchases to go through.
All Diners Club Business Cards have up to 51 days of cashflow, meaning repayments aren't due until 21 days after each monthly statement comes out. With a charge card, you could manage your finances a lot better.
Remember that if a charge card statement is not fully paid by the due date, you will incur late fees and other penalties rather than interest charges.
Points pooling
An easy way to boost your business' rewards point balance is by setting up points pooling. Essentially, all cards issued to your company (including employee and other additional cardholders) can pool the points earned into one main business account.
What are the other benefits of Diners Club cards?
The Diners Club Business Card comes with many other reward features, most of which are also present in the Diners Club card for individuals.
Free airport lounge access
Diners Club business cardholders have access to '700 airport lounges worldwide'. The participating locations can be checked on this page. There are currently six eligible lounges within Australia:
Catalina Lounge, Darwin International
Plaza Premium Lounge, Brisbane International
Plaza Premium Lounge, Melbourne International T2
Rex Lounge, Melbourne Domestic T4
Rex Lounge, Sydney Domestic T2
Rex Lounge, Adelaide Airport T1
Access is generally for the cardholder only, and guests may be charged extra by the lounge.
Complimentary travel insurance, purchase protection
The following insurances are included with Diners Club cards:
International travel insurance
Interstate flight inconvenience insurance
Transit accident insurance
Extended warranty insurance
Purchase cover insurance
Guaranteed pricing scheme
You can read the full details of each insurance in the policy disclosure statement here. The insurance is underwritten by Allianz.
The international travel insurance covers the cardholder and their spouse and/or dependents when the overseas travel ticket is charged to the Diners Club account, and offers unlimited coverage for eligible medical issues.
Other Diners Club privileges
For more information on smaller perks offered with the Diners Club Business Card, see our main guide to the Diners Club card for individuals, which explains those benefits in a little more detail.
Summing up
Diners Club offers an interesting card and reward system that could work well for your business, for an annual cost of under $249 for the main card.
The glaring drawback is the lack of participating merchants — Diners Club estimates an acceptance of 15 million businesses and 800,000 ATMs worldwide, whereas Mastercard boasts 37 million business and more than 2 million ATMs around the globe.
But if your main business suppliers and merchants do accept Diners Club, then it could be a great way to rack up a decent amount of Reward Points that can be sent to programs such as Qantas Frequent Flyer.
The business-friendly features of the card will be useful come tax time and points pooling means your business could be earning points a lot quicker, across all your employees. The personal perks of worldwide lounge access and insurances will bound to be handy as well.
In comparison, the American Express Business Platinum Charge Card offers a lot more benefits and an increased 1.125 points per dollar spent for Qantas Frequent Flyer, KrisFlyer and Asia Miles. But all that comes at a hefty cost of $1,750 a year, so Diner's Club's offering isn't too shabby comparatively.
Frequently asked questions
What is the use of Diners Club card?
Diners Club Business Cards in Australia are charge cards with no pre-set spending limit. It is also a rewards card, earning Diners Rewards points which can be converted to Qantas Points.
Where can I use the Diners Club card in Australia?
Use the Diners Club Merchant Finder to see locations near you. Many major retailers accept Diners Club.
Is Diners Club a Visa or Mastercard?
Neither — Diners Club is its own network of cards. However, it does have a partnership with Mastercard in Australia to offer a bundle if you want the best of both worlds.
The ultimate guide to Diners Club cards for businesses
was last modified:
February 1st, 2023
by