Woolworths and Coles have two remarkably similar loyalty programs, at least where frequent flyer points are involved. Woolworths partners with Qantas, while Coles and Flybuys partner with Virgin Australia.
Interestingly, those who are strictly loyal to one supermarket chain and loyalty program may often be worse-off when it comes to earning reward points, compared to those who always jump between the two programs, depending on which has the best prices and promotions.
We take a look at different scenarios with earning frequent flyer points at supermarkets.
Earning points from day-to-day spend at supermarkets is not rewarding
Let's look at the points earned from a family shop over the course of the year, and assume they spend $12,000 a year (or roughly $230 a week) on groceries.
Excluding any promotional offers, this means 12,000 Flybuys or Woolworths Rewards points are earned, equivalent to:
$60 of shopping credit at either supermarket at the checkout
6,000 Qantas Points through Woolworths Rewards or 5,220 Velocity Points through Flybuys.
After a year's worth of shopping exclusively at one supermarket, neither amount of points is enough to buy the cheapest Economy flight between two Australian cities with either Virgin Australia or with Qantas.
We know that playing the points game comes from compounding efforts to build your balances over time from a range of points sources and including bonus offers where possible.
But still, that's a paltry number of points for a lot of effort to shop just at one retailer, regardless of which points program you prefer.
Put it this way – it could be a lot easier to buy a $250 case of wine from Qantas Wine to pick up 5,000 (or more!) Qantas Points than by exclusively shopping with Woolworths.
Ad – Scroll down to continue reading.Minimum spend, terms & conditions apply.
The only way to earn a significant number of supermarket points is from bonus point promotions
Anyone who has engaged with Flybuys knows that they like to offer thousands of bonus points for hitting targeted promotions – usually through your email or app.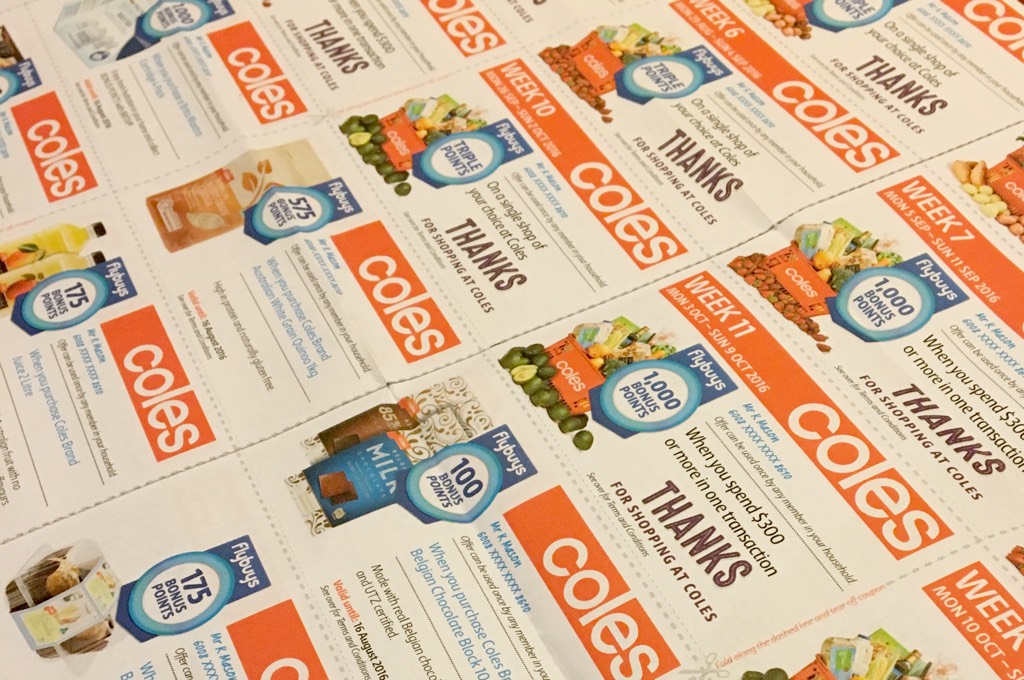 Woolworths Rewards runs similar promotions too, though at a smaller scale than Flybuys. As a result, the primary way to increase your points haul from supermarkets will be from bonus point promotions like this.
The result is that supermarket rewards programs are not loyalty programs; they are a means to gamify your shopping. The way to maximise your points earn from supermarkets is not through loyalty. It's the opposite.
Being disloyal to Flybuys and Woolworths Rewards will ultimately trigger bigger bonus point promotions to bring you back. If you don't shop at Coles or Woolworths for a while, you'll see docket deals and emails flowing into your inbox for a few thousand points here, 5x or 10x points there.
That's the opposite of rewarding loyalty – instead, it becomes a game to maximise your shopping by switching retailers at the optimal time.
Use your points for a checkout discount or frequent flyer flights?
As I mentioned before, the value of the points returned to you is not that high. Given supermarket points are as near as good as money (in that it's likely we can use them in place of cash) and they have a confirmed, non-variable value of 0.5c per point, there is a very rational decision to make.
Should you use your points for discounts, or for frequent flyer points?
It's worth remembering that forgoing a discount in favour of points has the same outcome as buying the points directly.
The prices are comparable. The Qantas and Woolworths tie-in is a better rate, and Qantas Points are a more usable currency for the average Aussie traveller, so on the surface, that makes Woolworths more appealing.
In either case, you have a choice to use your loyalty points for a discount at the checkout (giving 0.5 cents per point) or to convert it to a frequent flyer program where you could potentially get much more value out of it.
Here's one comparison point: you can pick up a return East to West Coast Virgin Australia flight, one way in Business Class and the other in Economy, using 53,300 Velocity Points. That trip could easily cost at least $1,500, even on the cheapest fares for each class. This is effectively redeeming the points at roughly 2.8c each, which is fairly good.
You could transfer 108,000 Flybuys points to 54,000 Velocity Points during a 15% bonus transfer promo, in order to book that return ticket worth at least $1,500. Or, you could save those points for $540 to spend at Coles. What would you pick?
The key things to ask yourself – will you definitely be getting more value from the points than the price you are effectively paying for them? If you can confidently answer 'yes', then go for it.

Summing up – it's important to remember what you are trading for your 'loyalty'
You have to be a sensible consumer when it comes to supermarket points programs. By remaining loyal, you are choosing to prioritise points over convenience, price, or product choice.
Given this, I see there are a couple of different 'right ways' to work with the supermarket programs as they currently stand:
Gamify the system as much as you can – don't be loyal; switch supermarkets frequently for the bonus points; and use multiple accounts if you do shop at the same supermarket brand.
Be uninfluenced: treat any points earned from supermarkets as a top-up, being super-strong about not letting any promotions sway your purchase decisions.
Avoid Coles and Woolworths altogether, and shop at smaller independent stores or discount chains like Aldi to save money on groceries and avoid loyalty programs.
There isn't anything wrong with following a different plan to someone else.
Point Hacks founder Keith Mason was in the second camp, mentioning that he didn't shop at Woolworths even though he preferred Qantas Points over Velocity Points because Coles was more convenient to shop at and he liked to make frequent grocery top-ups rather than bigger shops.
Personally, I am a fan of Option #1. As my local shops have both Coles and Woolworths, it's very easy to switch-up my spend depending on where the good points promotions are. Most of the time, I still only buy products when they are on sale. As a result, I earn lots of extra Qantas and Velocity Points each year, often enough to book my next flight in a premium cabin.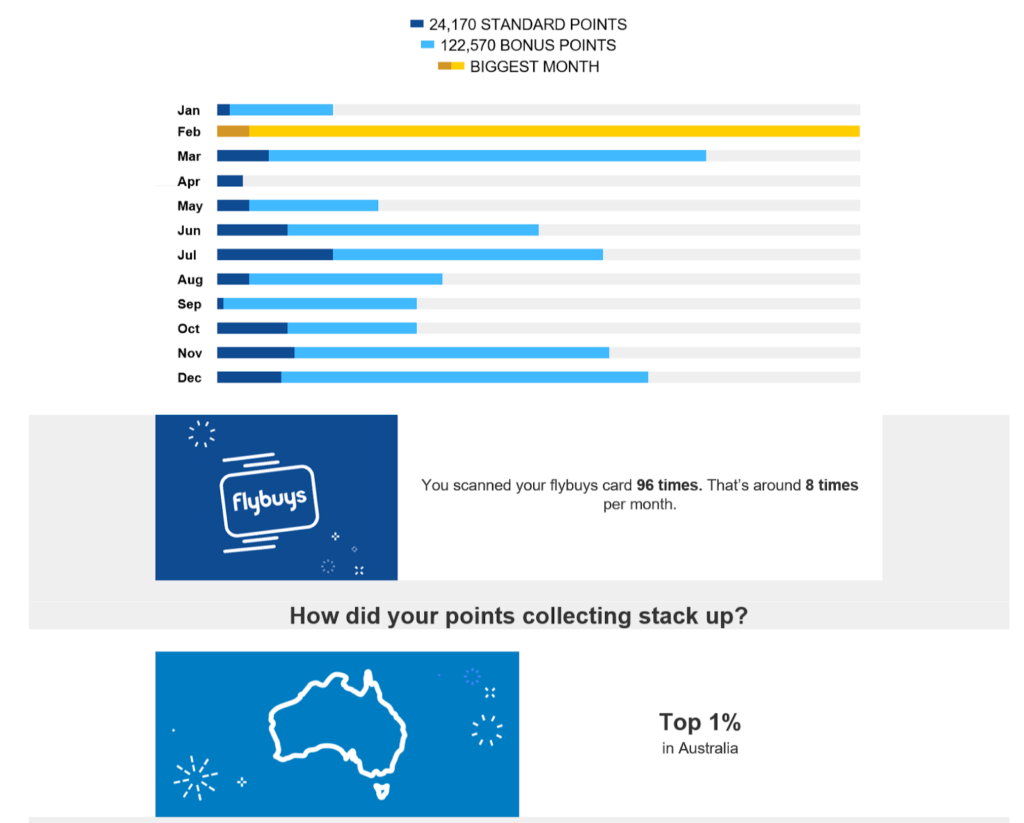 We're not saying you shouldn't earn points at all. As long as you don't mind Coles or Woolworths knowing your buying habits, go for points – just don't expect to earn many unless you treat the whole system as a bit of a game, and switch it up once in a while.
Do you agree? What's your strategy for earning and using supermarket points?
Article originally written by Keith Mason.
This content contains affiliate links from which Point Hacks may earn commissions from transactions generated from new customers, bookings and general enquiries. Find out more here.
Maximising frequent flyer points through supermarket spend
was last modified:
April 1st, 2022
by