I regularly check my upcoming flight bookings to see if there have been any changes to my flight times or aircraft.
Lo and behold, this week, I went in to manage my booking for a United Airlines flight I have for January and there was a schedule change.
My original flight
Whilst I'm originally from Sydney, I moved to Austin, Texas five years ago after I won the Diversity Visa Lottery. I'm coming home for my annual month-long Christmas visit.
When crossing The Pacific for 13-17 hours (depending on the route), I—like most of you—would prefer to be in a lie-flat seat in Business or First Class.
When I found an open award seat in United Business Class from Sydney to Los Angeles, I jumped on it. I paid 80,000 United MileagePlus miles + $113 in taxes for that long Business Class flight, with an Economy Class flight from Los Angeles to Austin tacked on for free.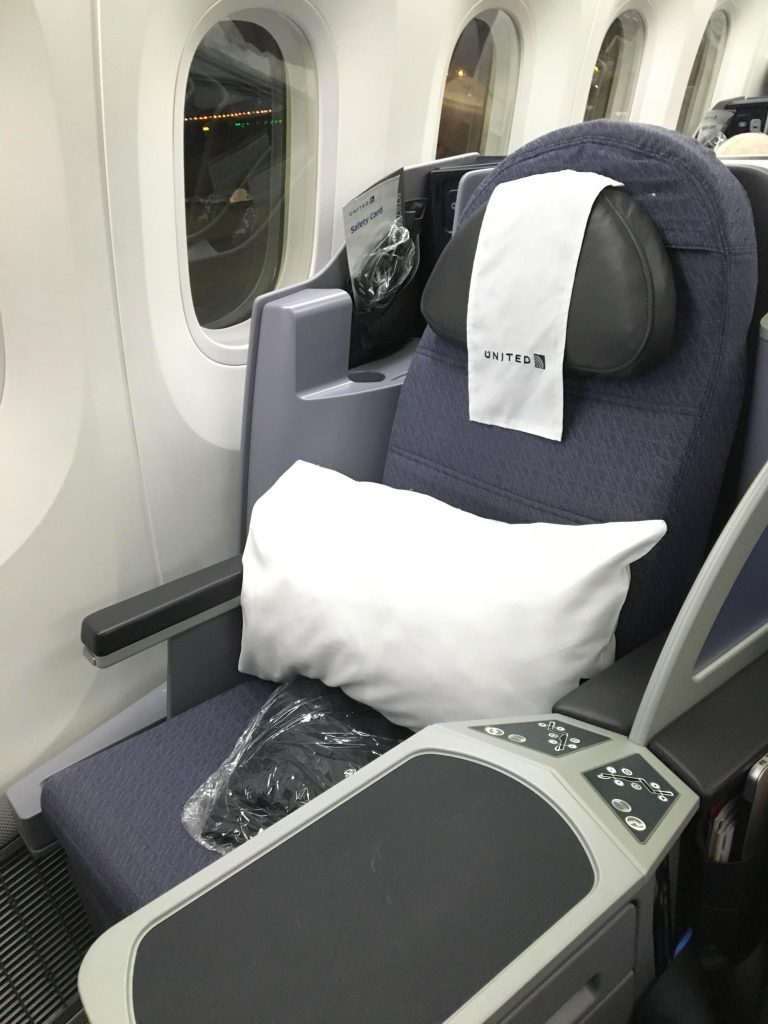 This itinerary had me doing a four-hour layover at Los Angeles, with a total travel time of just under 21 hours.
The schedule change
I received no email from United notifying me of this, but upon randomly checking this booking on their website, I saw that they had cancelled the Los Angeles to Austin flight.
Instead, they had automatically moved me to a connecting flight via Houston, meaning I would fly Sydney – Los Angeles – Houston – Austin. This would add 2½ hours to my journey, totalling a full day's worth of travel. No, thank you.
Ad – Scroll down to continue reading.Minimum spend, terms & conditions apply.
My upgraded flight
I know when an airline imposes a schedule change on you, you sometimes have leverage, especially when flying in a premium cabin.
Before calling, I did my research. I went onto Google Flights—my favourite flight search tool—and looked at the quickest one-stop United journeys from Sydney to Austin, sorted by duration.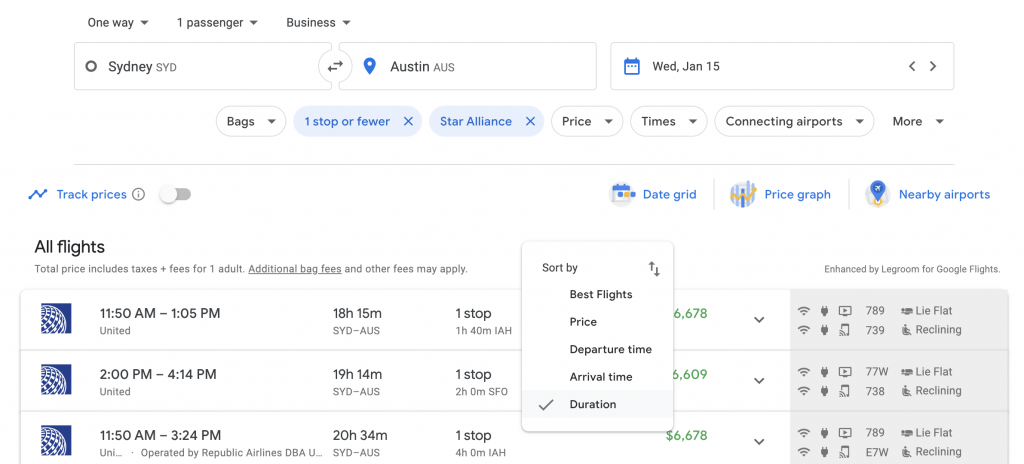 The quickest routing was via Houston, or I could transit through San Francisco, which would take me an extra hour.
Only last week, I wrote that the San Francisco flight was being upgraded for the summer from a Boeing 787 Dreamliner to a 777-300ER, with the newest Polaris Business Class seat.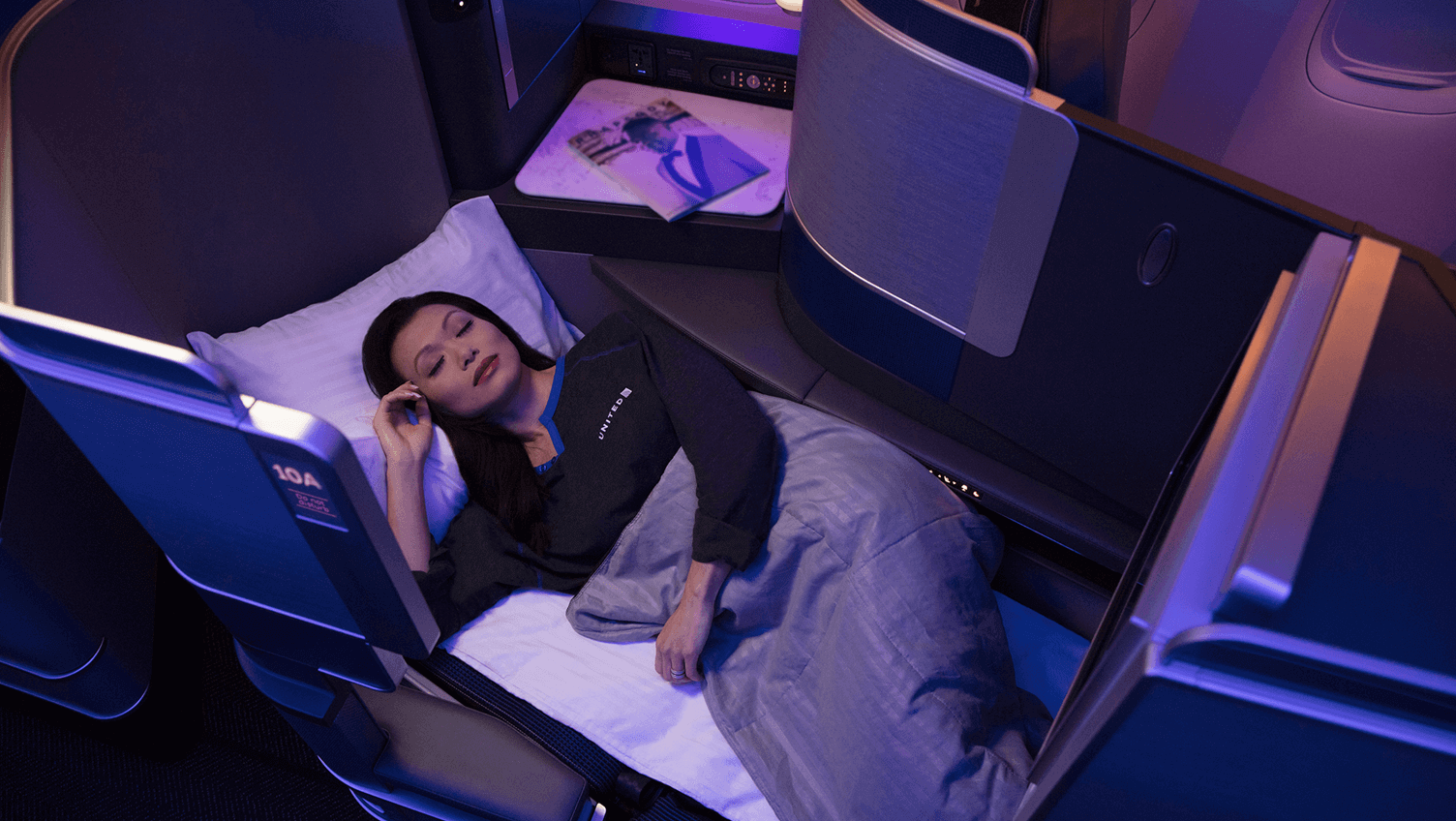 As I have an ExpertFlyer subscription, I checked the seatmap to see how many seats were open on the particular day I was flying. You can also check this when searching for cash fares on the United website.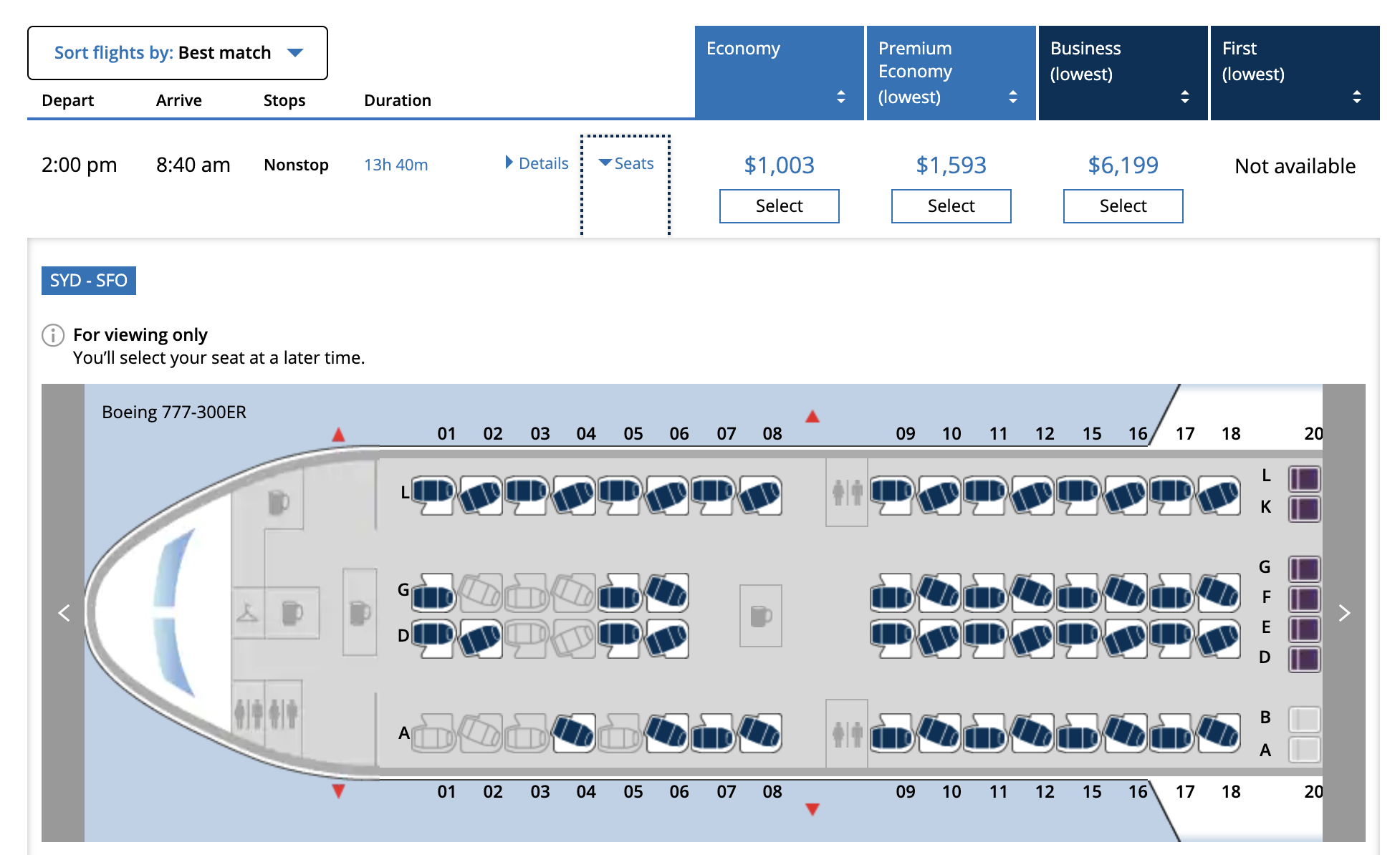 As you can see, there were a lot of seats (in blue) available. It didn't matter that they wasn't any award availability.
So with this information and confidence, I called the United Reservations line. I gave them my confirmation number and asked politely to transit via San Francisco. This functioned well as I was effectively taking the work of researching out for them by communicating exactly what I wanted.
I pushed my luck to see if I could fly two days earlier, but they (reasonably) denied this request.
In total, I was on the phone for 45 minutes, which was frustrating. Part of this was that the phone agent mistakenly booked me into Economy Class for the whole journey, but I got that fixed.
How you use a schedule change to get a better itinerary
If you receive a schedule change notification for an upcoming flight via email or by managing your booking on the airline's website, you probably have leverage.
Go to Google Flights to see which alternative itinerary would suit you best
Make sure to use the Legroom for Chrome extension to help you compare options
Read flight reviews to see how the products differ (if at all)
Check if there are any open seats on ExpertFlyer and/or the airline's website
Call the airline or frequent flyer program you booked through
Tell them (very politely) that the updated itinerary doesn't meet your needs
Feed them the exact flights that you want to take—and frame it as if you're doing them a favour [wink]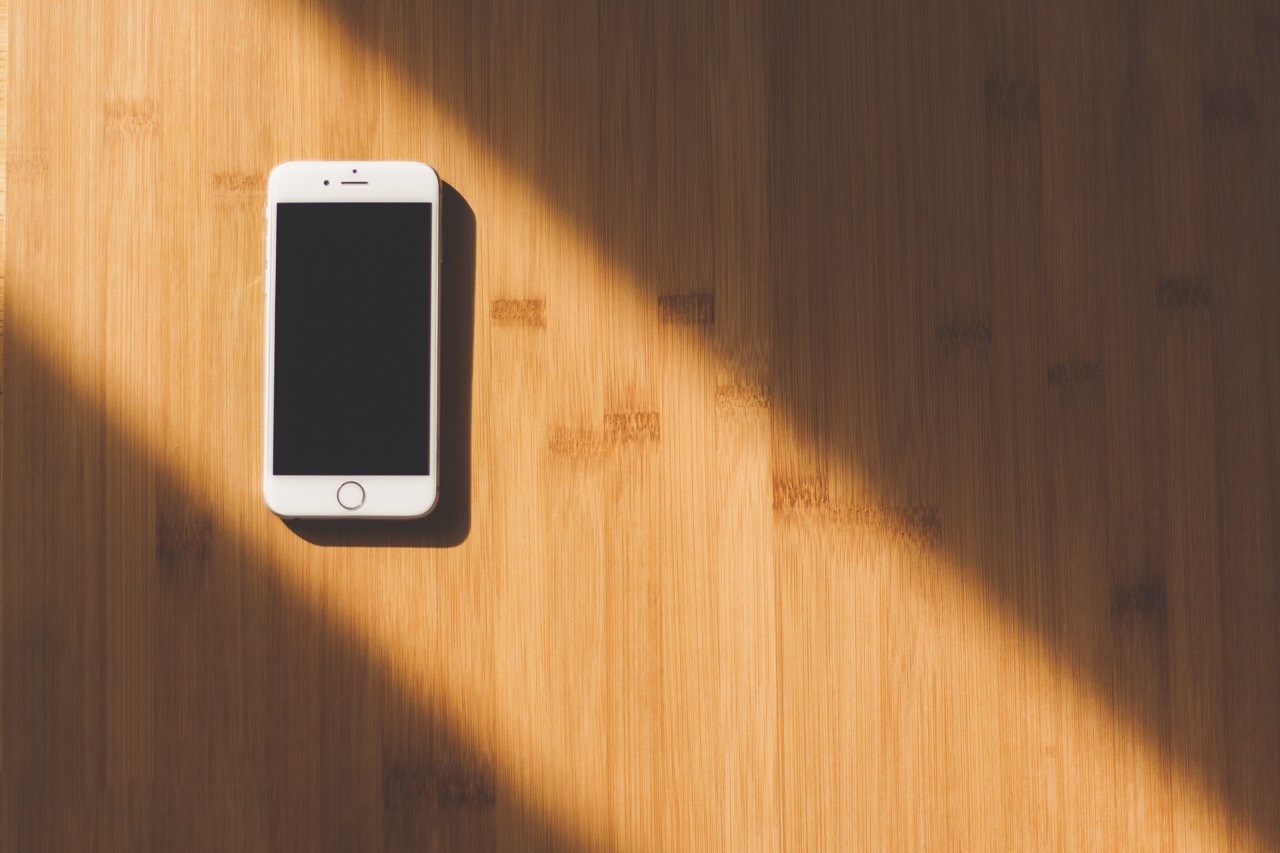 Summing up
Aviation is a fast-moving industry and there are constantly changes to schedules and aircraft and, therefore, passengers' travel plans.
If you become aware of a schedule change—usually one that will affect your departure or arrival time by more than an hour—know that you probably have the right to change your flight.
Do your research and phone the airline or frequent flyer program with the information in hand.
If you're nice—and that goes a long way—you may be able to get changed to a better flight and/or product.
Happy travels!
Tell us more about your experience in the comments below.
Supplementary images courtesy United Airlines.
How I used a schedule change to upgrade myself to a better plane for free
was last modified:
April 21st, 2022
by