Note: SPG and Marriott Rewards have merged into a new program called Marriott Bonvoy. This content is now out-of-date but has been kept on the site for informational purposes, please check the updated version of this guide here.
As part of the Marriott takeover of Starwood Hotels, the Starwood Preferred Guest and Marriott Rewards programs are slowly merging.
The first integration between the two programs was released in late September, with the ability to transfer points and match status between the two programs.
Given SPG is an American Express Membership Rewards transfer partner, this means you can now transfer points from Membership Rewards to Starwood, and then onto Marriott for redemptions – so I thought I'd take a look at what this opens up for us in Australia and around.
How the Marriott & SPG partnership works and why it's relevant
Marriott Rewards & Starwood Preferred Guest points are now interchangeable. Transfers are immediate between either program, with 1 Starpoint = 3 Marriott Rewards points, and vice versa, so you can move points back and forth as you need.
There are no linked Marriott credit cards in Australia but there are a small number of cards which could make sense to collect Starpoints from, with a view to redeeming for either Starwood or Marriott stays.
Marriott Hotels in Australia
There are 7 Marriott properties in Australia – three in Sydney, two in Surfers Paradise and one each in Brisbane and Melbourne.
Here's the list, alongside their cost in Marriott Rewards points, and effective costs in Starpoints and Membership Rewards points.
| Hotel | City | Redemption Category | Marriott Rewards Required | SPG Points Required | Equivalent in American Express Membership Rewards | From Rate | Cents per Membership Rewards point |
| --- | --- | --- | --- | --- | --- | --- | --- |
| Brisbane Marriott | Brisbane | 6 | 30,000 | 10,000 | 20,000 | 187 | 0.94 |
| Melbourne Marriott | Melbourne | 8 | 40,000 | 14,000 | 28,000 | 254 | 0.91 |
| Courtyard Sydney North Ryde | Sydney | 5 | 25,000 | 9,000 | 18,000 | 128 | 0.72 |
| Surfers Paradise Marriott Resort & Spa | Surfers Paradise | 7 | 35,000 | 12,000 | 24,000 | 228 | 0.95 |
| Marriott Vacation Club at Surfers Paradise | Surfers Paradise | 7 | 35,000 | 12,000 | 24,000 | 391 | 1.63 |
| Pier One Sydney Harbour, Autograph Collection | Sydney | 8 | 40,000 | 14,000 | 28,000 | 293 | 1.05 |
| Sydney Harbour Marriott Hotel at Circular Quay | Sydney | 8 | 40,000 | 14,000 | 28,000 | 244 | 0.87 |
Marriott also noted a 'from' rate on their site for each property, which I assume would be the lowest prepaid rate you'd find outside of a deep discount sale. I've included this as a way to judge the relative redemption value of each property, not so much as a way of judging whether each property is good value in it's own right.
Generally, a sub 2c redemption value for Membership Rewards points should be avoided. But as mentioned above, assuming the advertised rate is a prepaid, and not always available rate – while room redemptions are fixed cost and flexible – it's important to note you're not comparing like for like, and you should be able to get more value from your Membership Rewards points than indicated in the table.
Marriott Hotels in Australia
In terms of redemption value, the most appealing of the list looks to be the Surfers Paradise Vacation Club.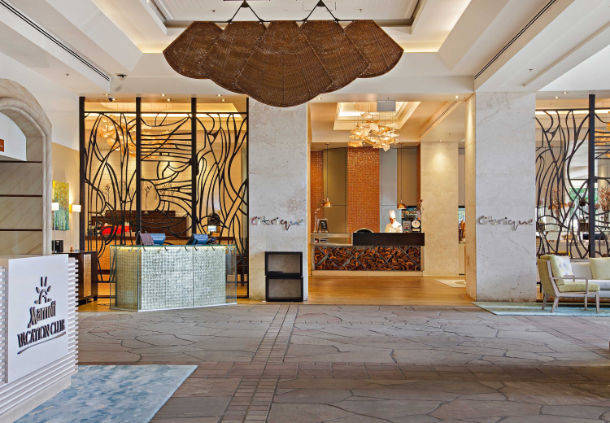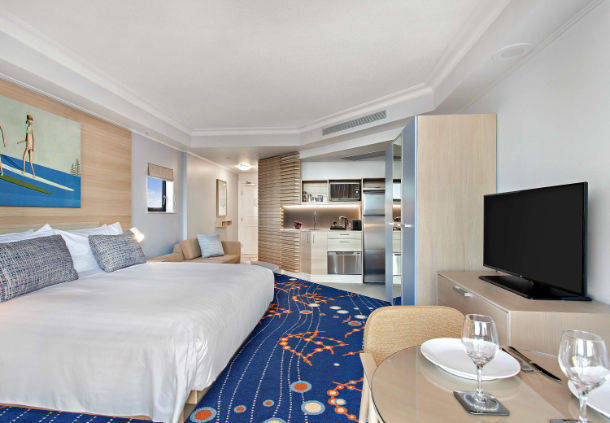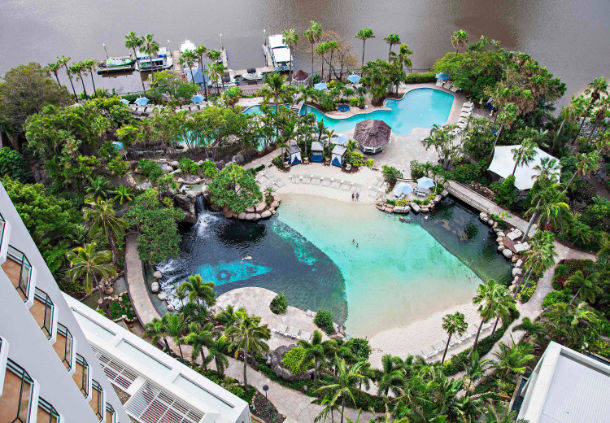 The Pier 1 Hotel in Sydney comes next best in this simple value calculation.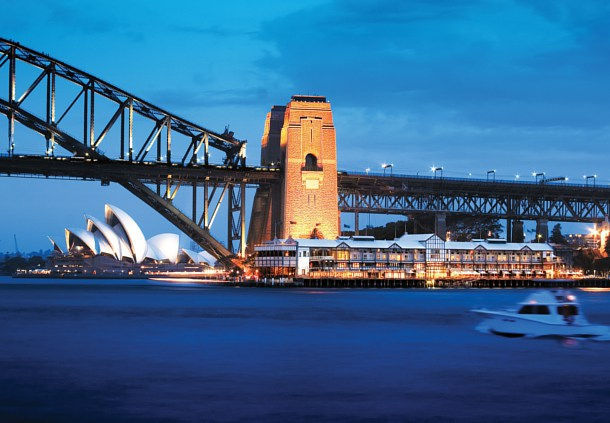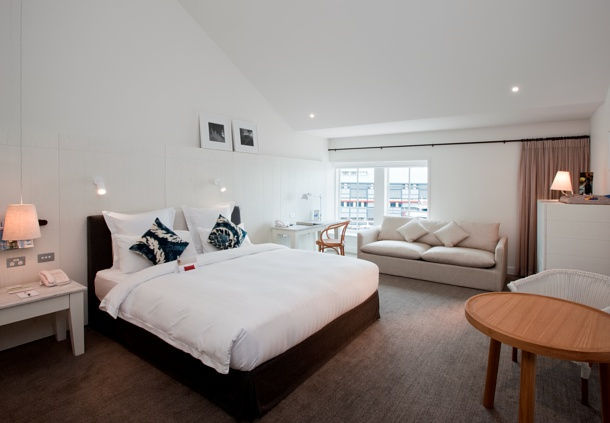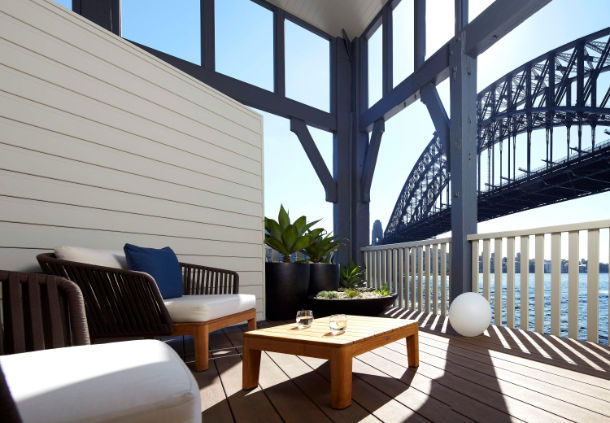 Both hotels look to be the more aspirational of the Marriott brand here in Australia, with the rest more business traveller focused and/or lacking any wow-factor.
Ad – Scroll down to continue reading.Minimum spend, terms & conditions apply.
Basics of Marriott Rewards Redemptions
Marriott has two charts for redemptions – one for Ritz Carlton properties where hotels are grouped into Tiers, and the other for Marriott and associated brands, where hotels are grouped into Categories.
The award chart for both Ritz Carlton and Marriott properties is here.
Just like Starwood Preferred Guest, if you redeem for a 5 night stay the 5th night is free, so you'll only pay for 4 nights.
It's also possible to reduce your out of pocket costs using Cash + Points, but this can't be used toward 5th night free.
We touched on the Marriott Rewards Hotel + Frequent Flyer packages redemption option a week ago, where you can redeem large amounts of points for both multi-night hotel stays and a ton of frequent flyer miles or points, which is worth mentioning again.
Outside of Australia
Right now there are no Marriott hotels in New Zealand, none in the Pacific Islands, and a limited footprint in Asia – compared to Starwood, anyway.
There is a Ritz-Carlton in Bali as well as Mandapa, a Ritz-Carlton Reserve – but that doesn't participate in Marriott Rewards.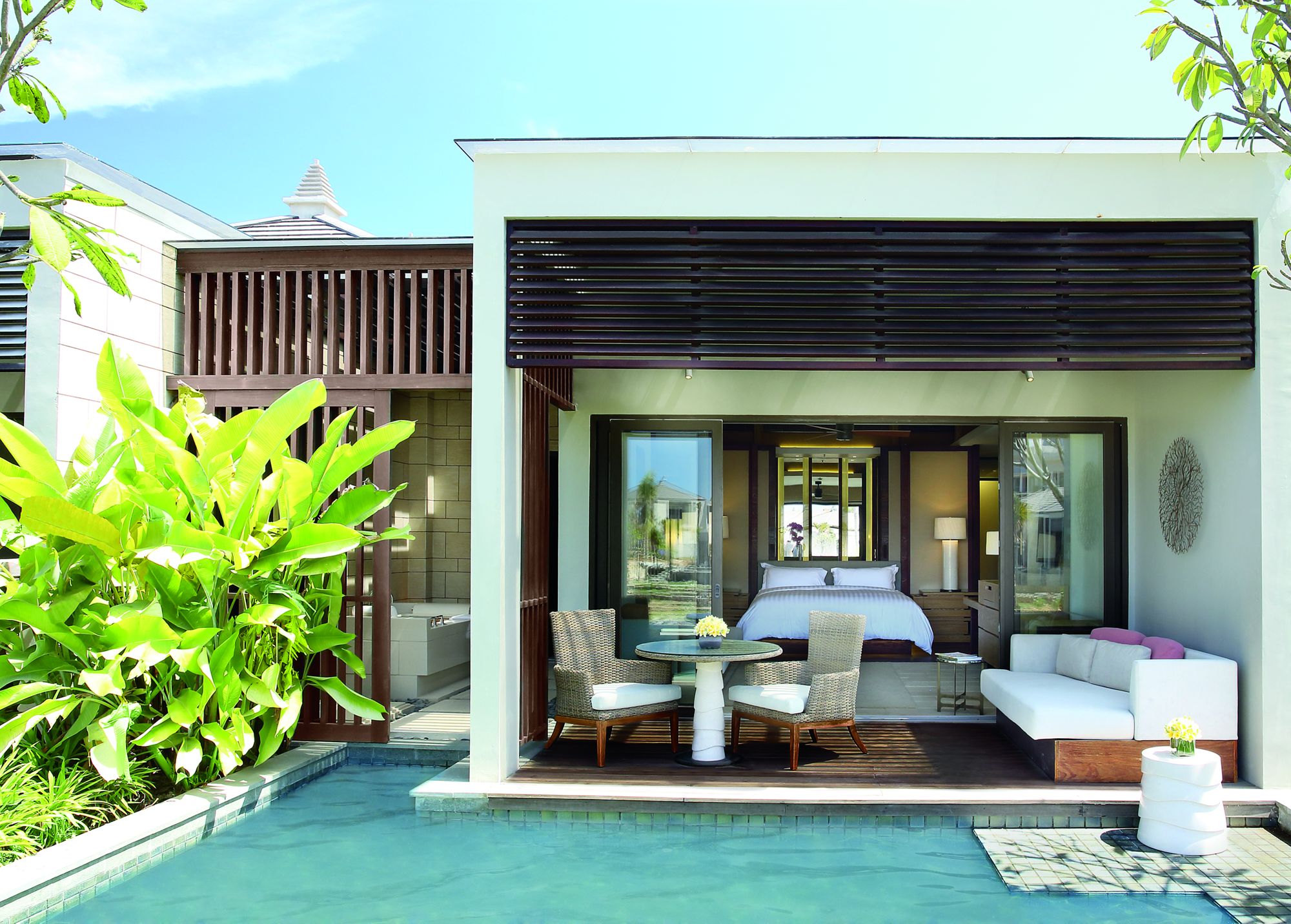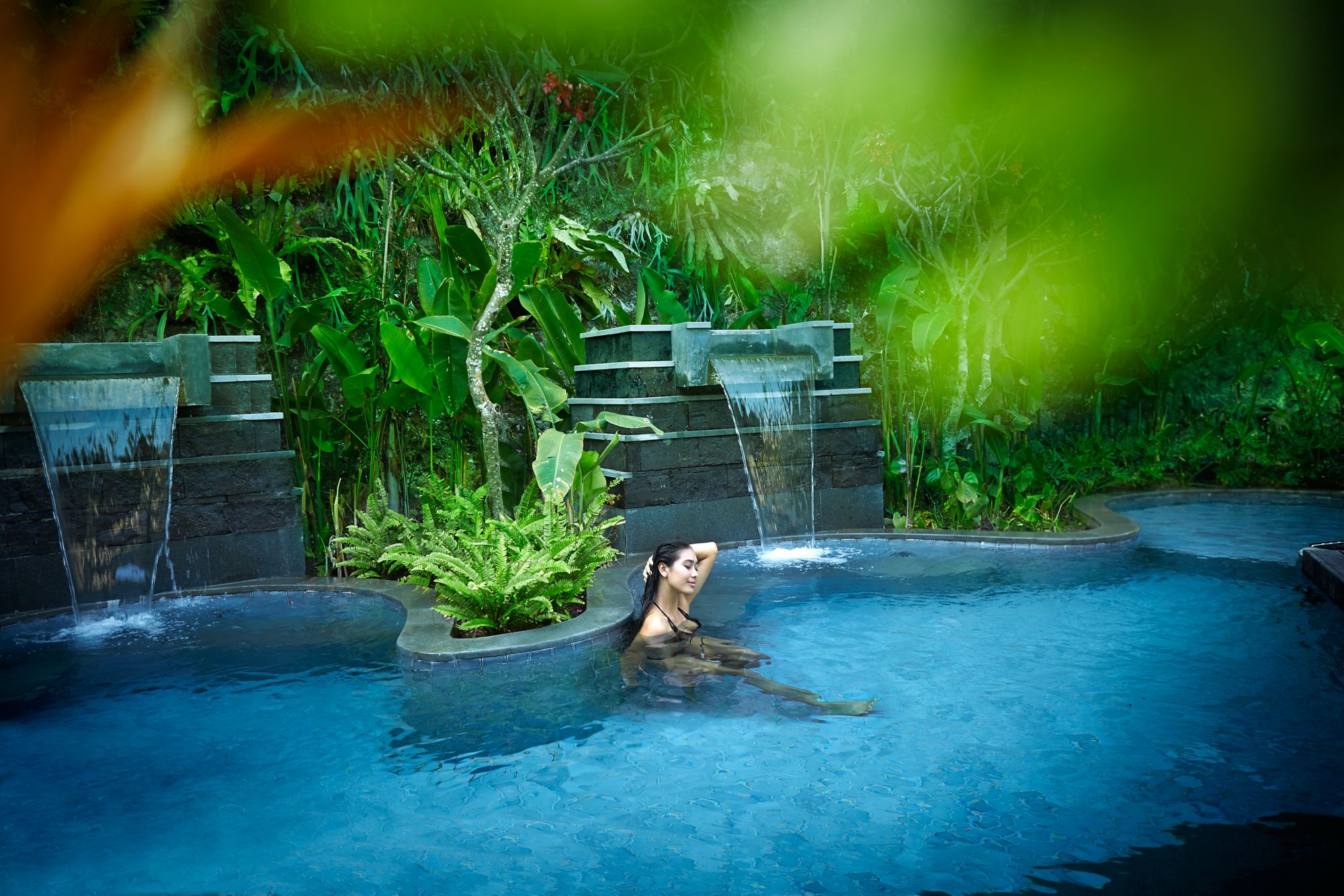 The Ritz-Carlton Bali is a 'Tier 3' category in Ritz Carlton rewards.
A Tier 3 redemption would cost 50,000 Marriott Rewards points nightly, or 17,000 Starpoints at a transfer rate of 1:3 to Marriott Rewards with minimum increments of 1,000 points = 34,000 Membership Rewards points. Rates varied quite a lot on the dates I checked so I couldn't easily get a sense of how much of a good value redemption this could be, but it would be worth looking into.
There are heaps of hotels in the US, Canada and the UK, many in Europe and other countries too.
Given Starwood has a presence in most of the locations in Australia that Marriott are also present, there are few additional immediate geographically close redemption opportunities that stick out – but there will be plenty further afield. That's going to be a topic for another post though.
The full list of Marriott properties globally is here.
Summing up
New points redemption options are always welcome, and during the time that Marriott and SPG take to develop their new program there are some new hotel redemption opportunities on the cards for those with access to Starwood Preferred Guest points.
I suspect that some of the best value and more aspirational hotels for redemption would be found globally, and not in Australia – if you know of any, please let us know in the comments and we'll include them in a future round-up.
What happens with the new Marriott Rewards and Starwood Preferred Guest program and it's partnership (or not) with American Express Membership Rewards remains to be seen – let's hope that a partnership, along with a decent transfer rate continues.
This content contains affiliate links from which Point Hacks may earn commissions from transactions generated from new customers, bookings and general enquiries. Find out more here.
The Marriott hotel redemption options in Australia now available via SPG & Marriott Rewards transfers
was last modified:
December 2nd, 2021
by