I am a compulsive 'experience connoisseur'. I seek out extraordinary experiences to escape any hint of a normal, boring, mundane life. Travel is a key part of this compulsion and luxury and prestige car rental is my favourite part of travel.
I signed up for the American Express Platinum Card card because of my obsession with experiences. When it comes to experiences, I had heard Amex have a reputation for delivering the goods.
In particular, my recent hobby of creating and growing the Ride Hacks community pushed me over the edge to apply for the card.
Here is how I use it when it comes to cars:
Rental Excess Insurance (all $125,000 worth)
Hertz Gold Plus Five Star and Avis Preferred elite status
Complimentary roadside assistance, towing, and car hire
Ad – Scroll down to continue reading.Minimum spend, terms & conditions apply.
How I use my Amex Platinum Card
Credit cards typically offer you 'so what' benefits. The Amex Platinum Card isn't too different, they just have a higher calibre of offers. It's not for everyone, but the key is finding the few benefits that make it all worthwhile.
But then again, perhaps you enjoy golf, drink expensive wine, and jump at the opportunity to stay in $1000/night hotels when offered for $600. Everyone is different, and we all value the trade-off of our $1450 annual fee accordingly.
Rental Excess Insurance
In my dive into car rental excess insurance, I emphasised that for me, the Amex Platinum Card was my go-to card for rentals further than 150km from my home. As a compulsive prestige renter, this isn't always possible, however, it sure makes a huge difference after I step off a plane anywhere in the world.
The complimentary insurance offered on the Platinum Card (personal and business varieties) is substantially more generous than any other credit card available in Australia. They will pay up to $125,000 for one accident or two claims per year. That's roughly 20x more than the next closest complimentary insurance cover. Here are the key conditions from their PDS (read it yourself).
You can't breach the agreement
The vehicle's retail price must be under $125,000
You must pick up and drop off the car more than 150km from your place of residence but covers rentals worldwide
The rental must be less than 31 days
The cardholder must be named on the rental agreement
Damage canot be sustained on a private or unsealed road
In terms of agreement breaches, I detailed the conditions of a 'minor breach' and 'major breach' for the different rental companies in my article about Rental Excess Insurance on Ride Hacks. For example, if you were to drive above the snow line but not take out snow cover, you would be breaching the rental agreement and neither the rental provider nor Amex will have your back—be careful.
In terms of the vehicle's maximum retail price, the Hertz Porsche Cayman that I rented in both Sydney and Melbourne scoots in at $111,190 retail, as does the DriveMyCar BMW Z4 at $119,700 retail (although it was a 2010 model, not a new one) and the Europcar Mercedes-Benz E250 Cabriolet at $108,900 retail.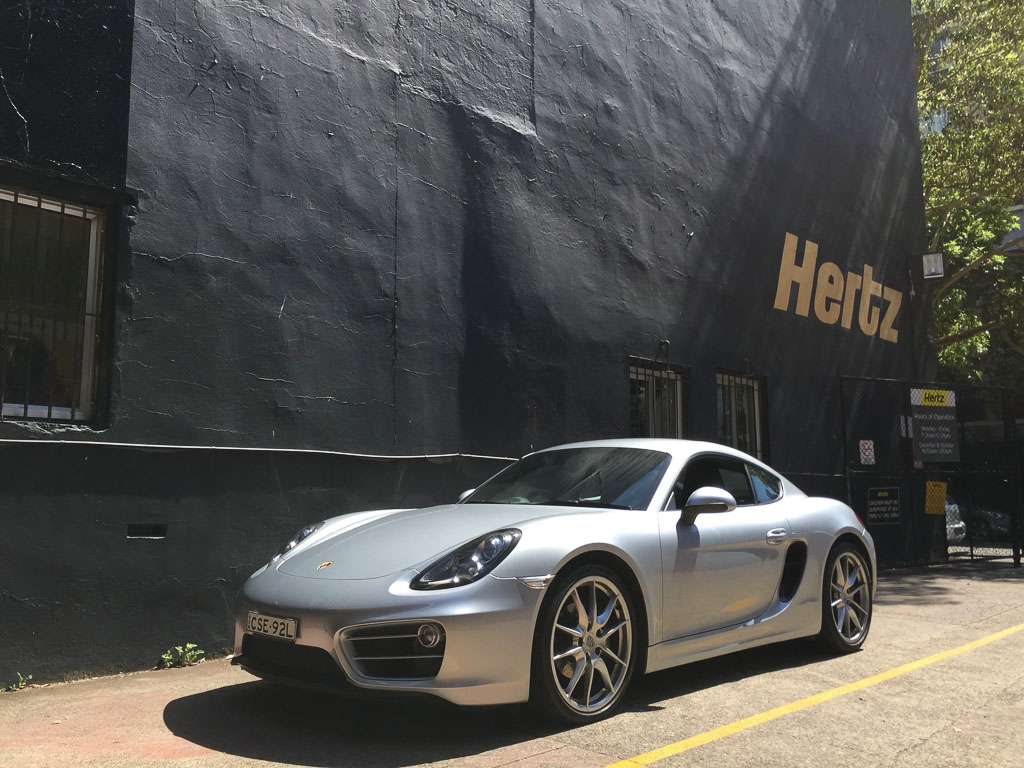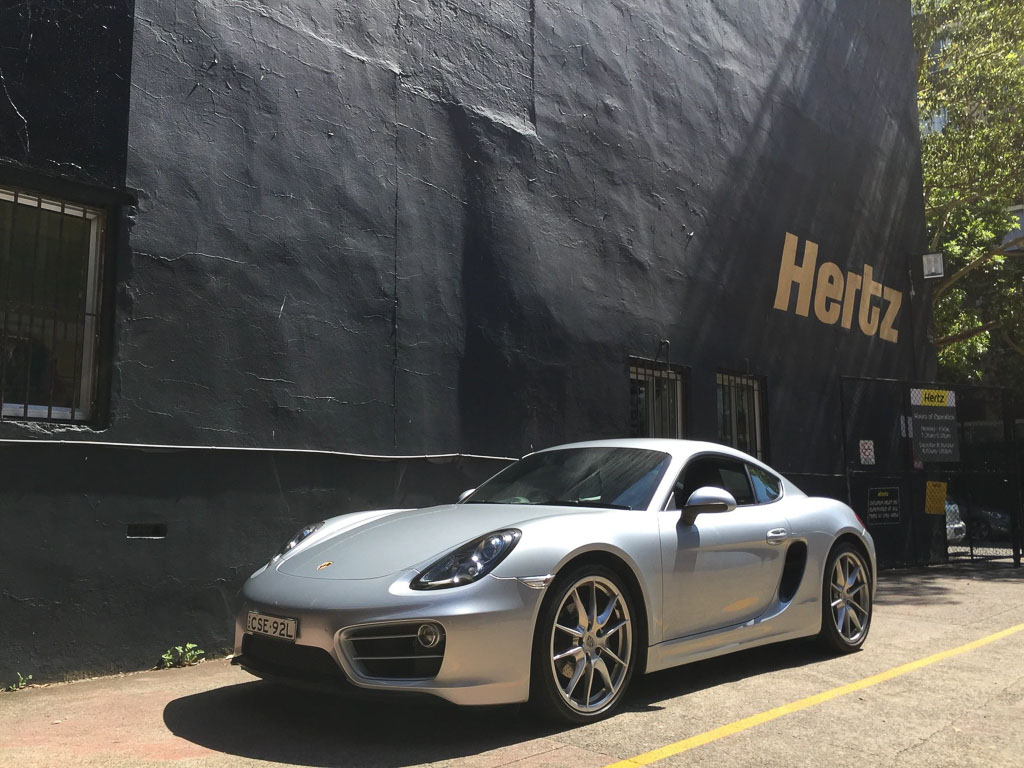 One trouble-free claim on this policy will undoubtedly pay for the card's annual fee. Scratch two rims on a Hertz Porsche, Audi or Mustang and you're up for $1000.
Hertz and Avis status
Who doesn't love status? Whilst you may hear this as a rhetorical question, there is an answer: 'anyone who has to wait in line longer because someone who has status jumps ahead'. If you have ever seen or been stuck in airport rental lines, you'll be happy you have status.
Airline and hotel loyalty programmes are generally useful during your travels. For example, airline lounge access is outstandingly more convenient than waiting at the departures gate for two hours, and upgrading from a 'superior room' to a suite at a hotel is pretty awesome.
By contrast, no car rental loyalty program stands out as life-changing. With Hertz, you can join their Hertz Gold Plus Rewards program for free and get 90% of the benefit at airport locations. The 'upgrades' when you are a 'Five Star' member are limited to full-sized cars, meaning you book a Hyundai and get a Camry—no thanks, I'll just book the Audi with my Amex discount.
The CDP (counter discount program) code that is offered to Amex Platinum holders is actually one of the best codes offered to any Hertz 'partners'. I consistently find up to 15%-25% discounts using this code, beating the others which I occasionally use.
| Code Name | Code | Discount |
| --- | --- | --- |
| American Express Centurion Card | 1041723 | 15% |
| American Express Centurion EMEA (Europe, Middle East and Africa) | 591064 | 15% to 25% |
| American Express Benefits | 705500 | 3% to 4% |
| Platinum Card from American Express | 211762 | 10% |
| American Express Platinum Card Australia | 109530 | 10% |
| American Express Centurion Card Australia | 1484961 | 15% |
| American Express LAC (Latin American, Carribean) | 1450721 | 15% to 25% |
When it comes to Avis, the benefits aren't quite as good and the 15% offered discount doesn't apply to their Mercedes-Benz range offered at Sydney and Melbourne Airports. When researching my discount—logged-in vs 'incognito'—the difference was negligible.
However, if you have an affinity to Avis and intend to show them a lot of love, you may get invited to their private invitation-only President's Club and Chairman's Club. The word is that if you get offered (and take up) Amex Centurion, you'll also get upgraded to President's Club. Is it worth it? That's for another post.
One note on Avis is that I believe they run a more transparent insurance program than their competitors. Read about their key differences in my Ultimate Insurance Guide.
Roadside Assistance
I wasn't aware of this benefit prior to holding the Amex Platinum Card. It's only eligible within Australia and also applies for supplementary cardholders (you get four for free) and any driver 'employed by you'.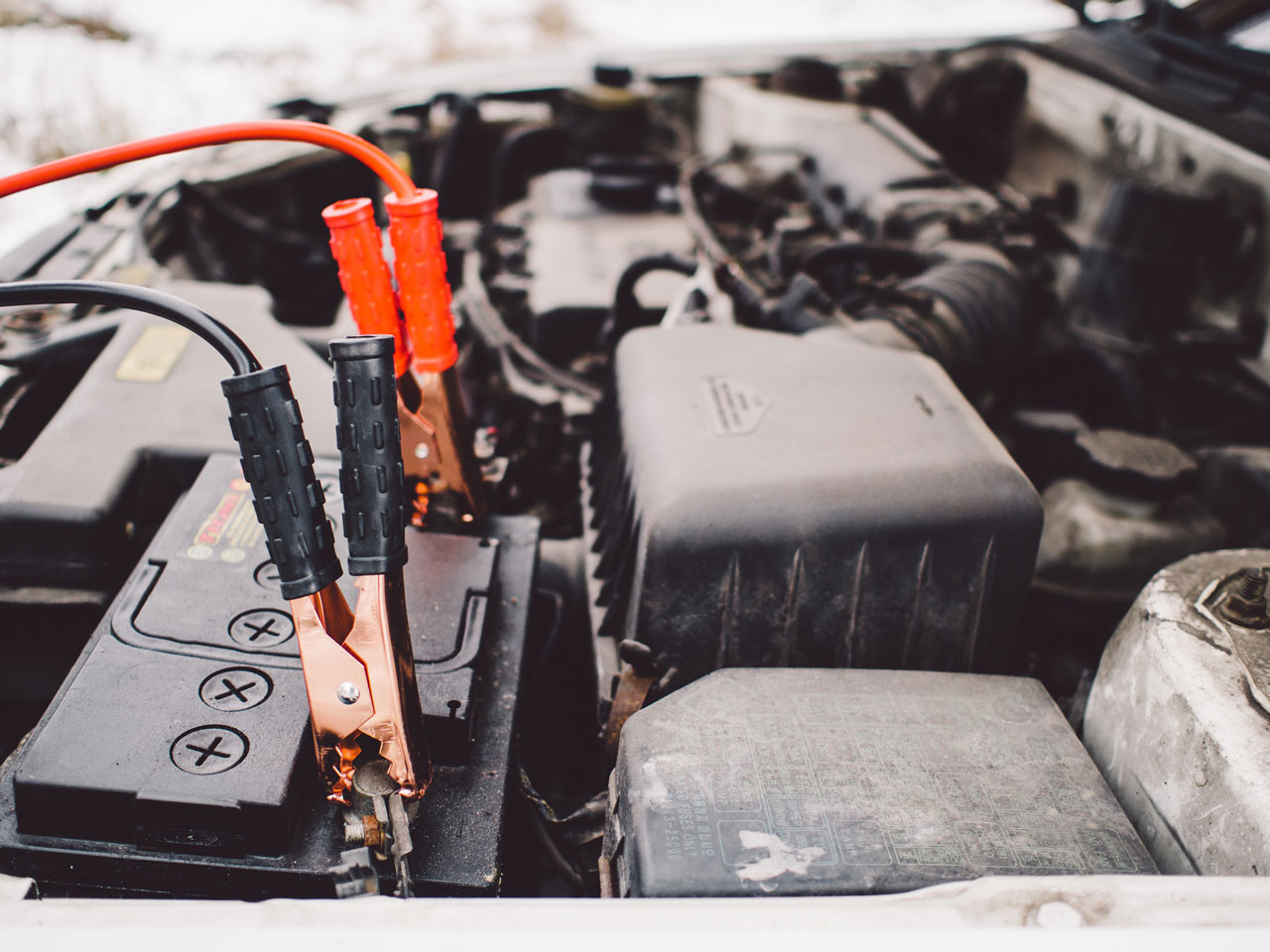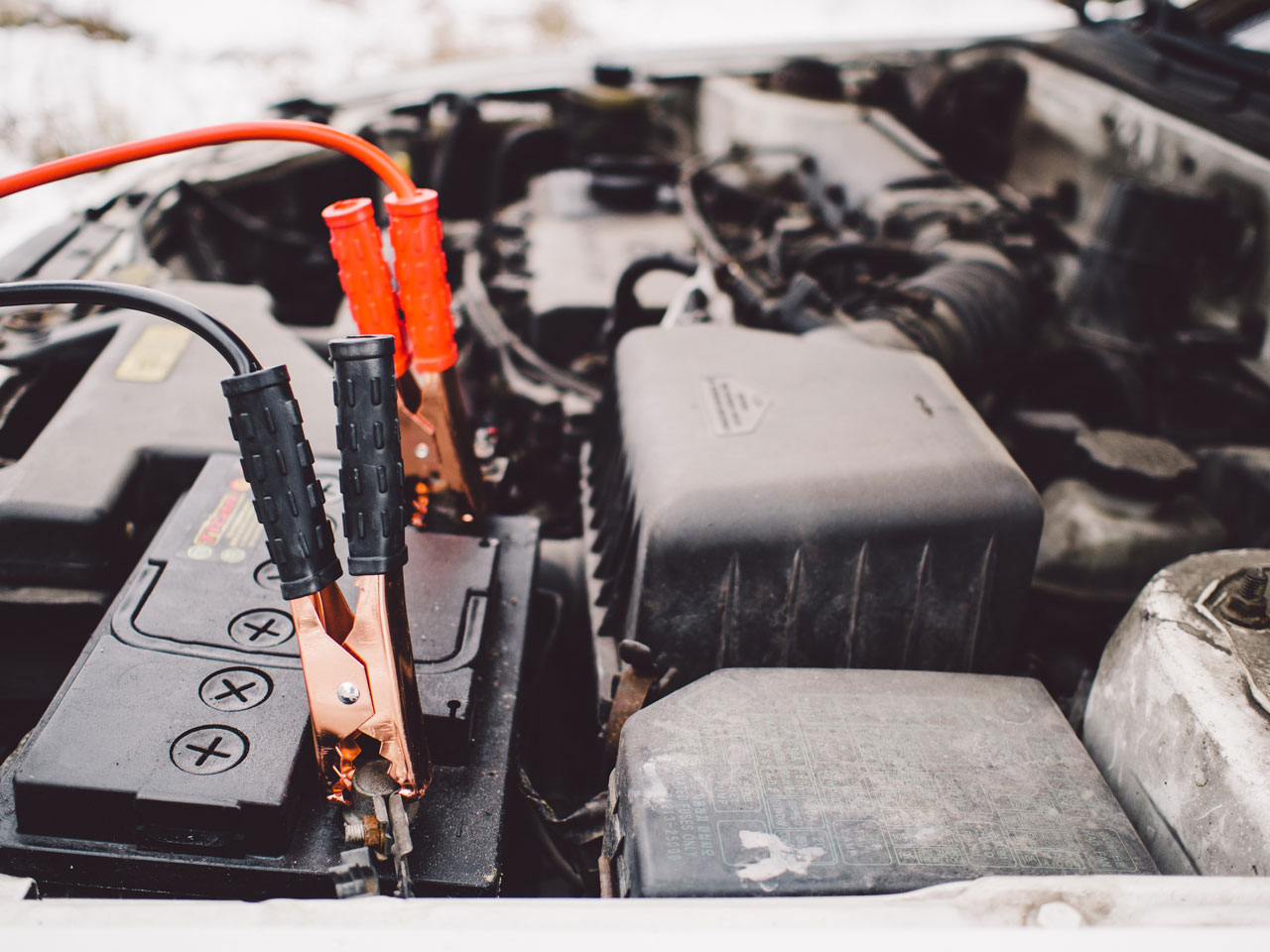 If your vehicle is unroadworthy or breaks down, you can call Amex Insurance (run by ACE Assistance) and they'll pay up to $200 for on-the-spot roadside assistance including up to 10 litres of fuel, or towing to the repair shop. If this is within 50km from your home, they'll also pay for transportation of you and your passengers back home. However, if you're on a roadtrip and your car is stuck more than 50km from home, they'll pay up to $400 or 400km for the transportation of you and your passengers back home.
If they tow your vehicle to the repair shop, you may also be eligible for three days' free car rental. Let's say the vehicle is now repaired and you need to go pick it up. Depending on how far the repair shop is from your home, they will either pay for the taxi ride there (under 50km), or for the cost of a registered car transporter to bring your car to you.
This is a pretty awesome benefit and pays for the annual fee pretty quickly.
Read the PDS on page 20 for further details.
Bonus hacks
What good would an article on Point Hacks be without some special bonus hacks? Here we go.
If you own a business and plan on leasing cars, or already have a fleet and what to free up some cash, you can investigate Macquarie Bank's leasing product. Why? Because they let you make lease repayments on your American Express card—score!
If you live in the city like me and don't necessarily need to own a car (or a second car for many), then you can utilise a service like DriveMyCar, where you can get a sweet pair of wheels for a week for less than most traditional three-day rentals. Best of all you can pay with your Amex card and get points for picking up a sweet ride. They have recently added some outstanding cars include an Audi A7 and Mercedes-Benz S350. If you need a car for a week from another city, it would still be covered under the Amex policy because the rental agreement is with DriveMyCar.
That's it for the hacks—now some background on how I made the jump.
How I became an American Express Platinum Card Member
The voices in my head echoed those comments from my wife and our friends. It's the typical angel on one shoulder, devil on the other kind of situation. Lacking in audible volume, the intensity of my reflections were amplified by repetition:
You want this, you're a 'Platinum kinda guy'

How can you justify $1200? Once upon a time, you would do anything to earn this money!

Do the math, it makes sense for your lifestyle

Why do you need this lifestyle? You probably don't deserve it
The choice was made: I applied and received my card seven days later.
Not so long ago, I took public transport, used a $0 interest-free credit card to save a few hundred dollars in interest every month, and was recovering from growing a successful business that didn't have enough money to pay me (well, it wasn't so successful then)—times have changed.
Let's call a spade a spade: the American Express Platinum Card is not cheap and is not for everyone—$1450 per year to be precise—but it's a great companion for me and my luxury vehicle addiction.
Hacking luxury driving experiences for maximum fun & benefit using the Amex Platinum Card
was last modified:
March 22nd, 2022
by