American Express is winding up its business-friendly AccessLine product in Australia, which previously allowed savvy customers to pay domestic and international suppliers, even if they didn't accept card payments.
In an email sent out to members, American Express will wind down its Foreign Exchange International Payments (FXIP) services from 1 August 2023. This means that 31 July 2023 will be the last day to settle foreign currency purchases via AccessLine, though domestic payments will continue 'for now'.
But your business' points-earning strategy needn't suffer, with third-party payment processors still able to offer bonus points for your international supplier payments.
---
This guide is brought to you in partnership with pay.com.au, a Point Hacks commercial partner.
---
Ad – Scroll down to continue reading.Minimum spend, terms & conditions apply.
Use pay.com.au with AirWallex and OFX
Benefits and costs of using pay.com.au vs AccessLine
Pay.com.au is an Australian payment processor that makes it easy to earn credit card points on domestic and overseas business transactions. If you're new, read our detailed guide to pay.com.au and also how it works.
But in summary, you will earn full points on your credit card for eligible payments, in exchange for a payment fee. For Visa and Mastercard, the fee ranges from 0.80% to 1.20% (excl. GST), depending on your payment amount and member plan with Pay.com.au. In comparison, American Express charges a flat 2.15% fee for AccessLine.
Unfortunately, American Express does not allow its cards to be used to fund foreign exchange, such as AirWallex or OFX, even through a third-party processor like Pay.com.au. But if you don't have a decent points-earning Visa or Mastercard, there's still another option.
The most popular way for businesses to fund AirWallex and OFX is by using the bank transfer option, which is free (0% fee), and then opting to earn bonus PayRewards points on top by paying an additional fee of 1.0% to 1.8%.
PayRewards points convert to Qantas Business Rewards, Virgin Business Flyer or Singapore Airlines KrisFlyer at a rate of 2.5 to 1. Both the main payment fee (if using Visa or Mastercard) and the additional PayRewards fee may be tax deductible as a business expense, but the extra points remain yours to use personally.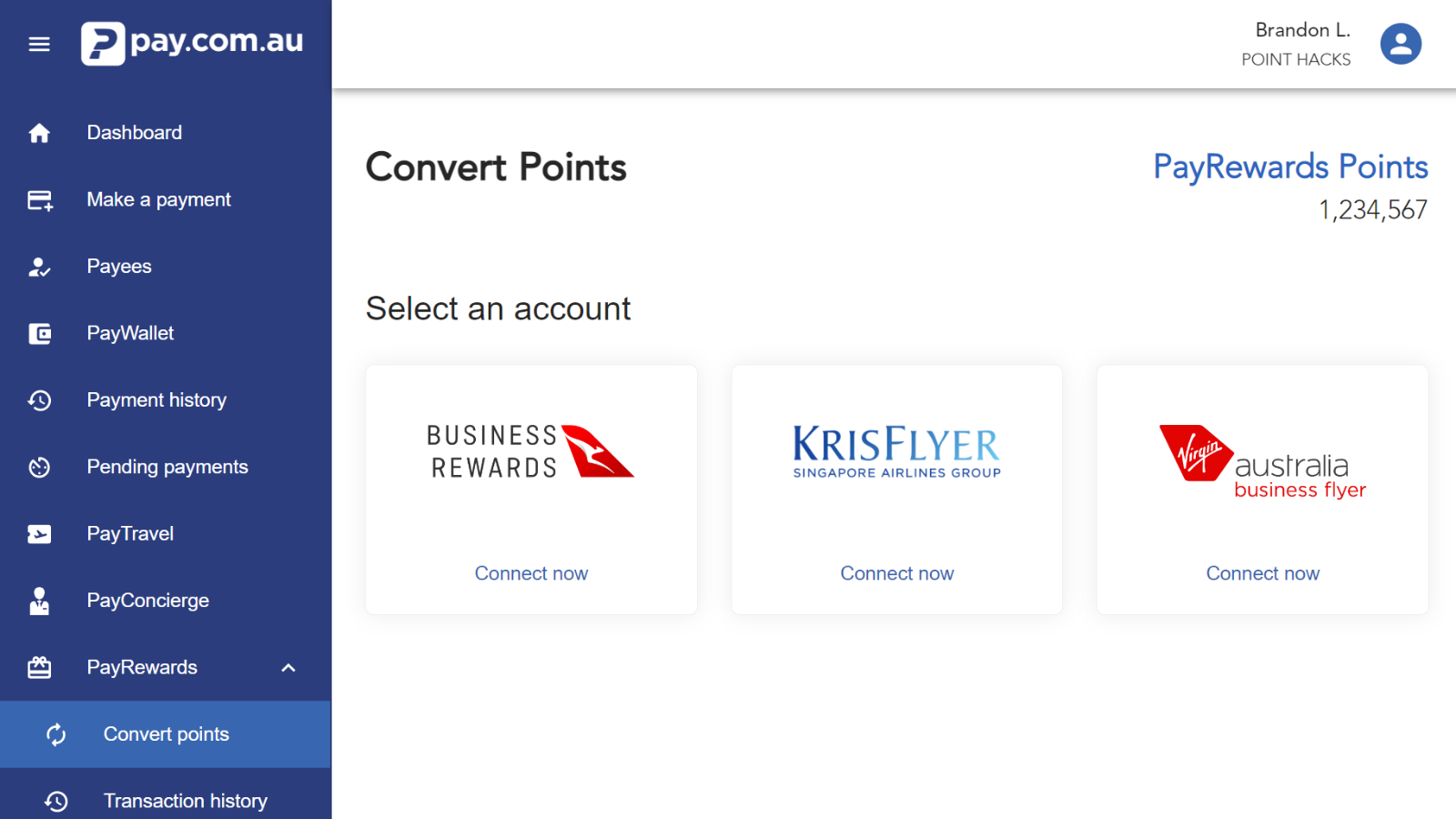 Leveraging pay.com.au for international payments instead of Accessline
What makes pay.com.au stand out is its smart partnerships with AirWallex and OFX. They both offer foreign exchange and payment services similar to AccessLine. All you have to do is add your AirWallex or OFX funding details to your pay.com.au account. Then simply make payment to the details with a Visa, Mastercard, or bank account via pay.com.au, earning you full points in the process.
With the funds loaded into AirWallex or OFX, it's then a matter of using that service to complete the international transaction, such as into a supplier's foreign bank account. (Note: Airwallex or OFX determine the exchange rate and any other fees, but those should be competitive against what Amex charges via AccessLine).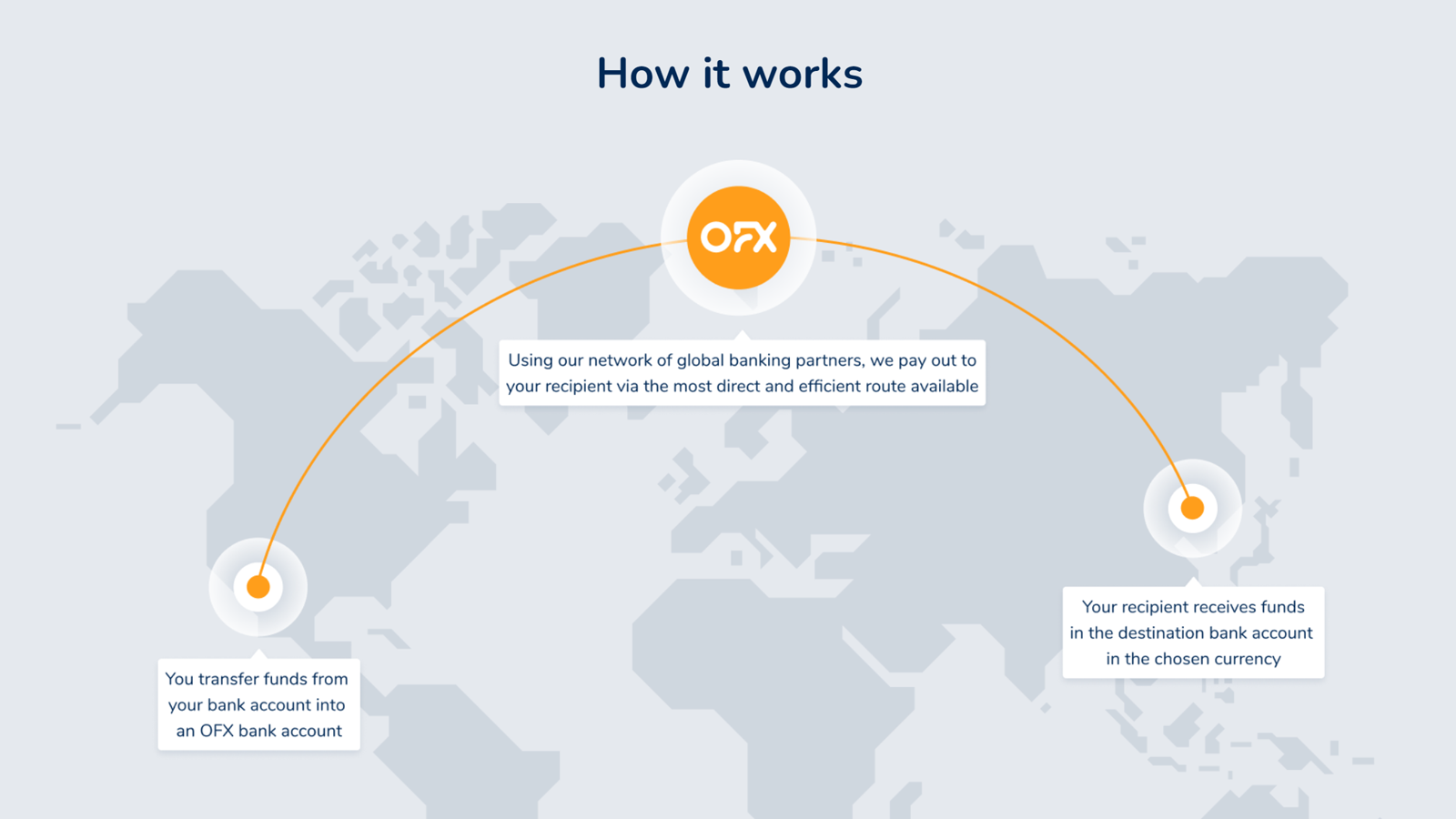 American Express is keeping AccessLine domestic payments online for the foreseeable future, with no end date currently announced. You can, of course, also use American Express cards via pay.com.au to pay suppliers in Australia, with a transaction fee ranging from 1.75% to 2.10% (+ GST), depending on your membership tier.
New to pay.com.au? Read more about it here and sign-up to earn 10,000 bonus PayRewards points if you transact more than $10,000 in the first month.
Point Hacks is affiliated with pay.com.au.
With AccessLine going, here's another way to earn bonus points on international business payments
was last modified:
August 24th, 2023
by