World of Hyatt is offering a 30% bonus on purchased points until 31 July. This is an offer worth looking at for high-end Hyatt hotel redemptions.
---
This content contains affiliate links, through which Point Hacks may earn commissions from transactions such as new customers, bookings and enquiries. Further information on our advertising policy can be found here.
---
World of Hyatt offering a 30% bonus when buying points: best price
was last modified:
July 31st, 2020
by
The average bonus is 35% and so this bonus offer is not as good value as those that we have seen in the past. Always make sure you have a specific use in mind before purchasing, especially with the current travel situation worldwide, and where standard room rates are cheaper than they've ever been.
World of Hyatt points are my favourite hotel loyalty points to purchase as their award chart provides terrific value and is easy to understand.
Upcoming changes to the program postponed to 2021
In early December 2019, World of Hyatt announced that they would introduce peak and off-peak pricing (like Marriott Bonvoy has done) from March 2020. However, these changes have now been pushed back to 2021 because of the travel disruptions this year.
For future reference, here is the summary of the changes:
The 'Standard' price is the same as what is now charged (one price per property regardless of the date of stay
Off-peak pricing will be lower and, you guessed it, Peak higher
If you have an existing award booking that drops to Off-peak in March, you'll get an automatic one-time refund of the point difference; you won't be charged more if your booking goes up to Peak
Points + Cash will continue to be available on both Off-peak and Peak point redemptions
Hotel award categories aren't changing—there are still eight
An online calendar with Peak and Off-peak dates will be released 'soon'
You can find more information on the changes on the World of Hyatt website.
Should I buy World of Hyatt points or pay the cash rate?
Here is an example of a recent trip I took to Ho Chi Minh City for three nights. I stayed at the beautiful Park Hyatt Saigon, which is the #2 ranked hotel in the city by TripAdvisor reviews.
This is a Category 4 property, costing 15,000 points per night. For three nights, the 45,000 points would have cost me US$832 if I bought points during this promotion at 1.85 US cents each.
However, I got a cash rate of $749, which was cheaper than taking the points route. Plus, given I paid with cash, I earned 3,745 points, which are worth $56 to me (at 1.5 cents each). So, the effective cost of my stay was $693 (compared to using $832 to buy points).
When buying points, my advice is always:
Only buy when you have a specific redemption in mind
Make sure to check against cash rates
Factor in the points you'll earn when paying in cash
Why purchase World of Hyatt points?
World of Hyatt points can be redeemed at Hyatt hotels worldwide, including properties located in Melbourne (three), Sydney (two), Perth and Canberra (one each). There are also four Small Luxury Hotels of the World across the country.
As usual with hotel points purchase promos, buying points to redeem immediately may make sense on a night at a hotel with a high cash rate.
Current offer
You can receive a bonus on purchases of 5,000 points and above. The maximum amount you can buy is 71,500 points, including the bonus, for US$1,320, or about 1.85 US cents per point.
Offer history
Previous promotions have offered World of Hyatt points with the following bonus amounts:
| Date | Bonus offer (%) | Discount (%) | Notes |
| --- | --- | --- | --- |
| June-July 2020 | 30 | | |
| April-May 2020 | 30 | | |
| January-February 2020 | - | 25 | not as good as a 40% bonus |
| November-December 2019 | 40 | - | highest |
| September-October 2019 | 40 | - | highest |
| July-August 2019 | 40 | - | highest |
| May-June 2019 | 40 | - | highest |
| January-February 2019 | 30 | - | |
| October-November 2018 | 40 | - | highest |
| April-May 2018 | 40 | - | highest |
| February 2018 | 30 | - | |
| November 2017 | 40 | - | highest |
| July 2017 | 40 | - | highest |
| May 2017 | 30 | - | |
| October 2016 | 40 | - | highest |
| August 2016 | 30 | - | |
| May 2016 | 30 | - | |
| February 2016 | 30 | - | |
| August 2015 | 30 | - | |
| May 2015 | 40 | - | highest |
| December 2014 | 30 | - | |
| September 2014 | 30 | - | |
| May 2014 | 35 | - | |
| December 2013 | 30 | - | |
| Average | !ERROR! B4 does not contain a number or expression | 25.00% | |
Guide to buying World of Hyatt points to redeem for cheaper stays
The redemption opportunities in Australia using purchased World of Hyatt points are limited unless the nightly rates are otherwise exceptionally high.
Aspirational hotels overseas are usually a better option, often being put in lower redemption categories.
The process looks a bit like this:
Research the paid rate and cost in World of Hyatt points for the date and hotel you are interested on the Hyatt website
[From March 2020] Factor in whether the pricing is for a Peak, Standard or Off-peak date
Compare the cost of purchasing the points needed versus booking the paid rate, and see if there's substantial value to be had
If so, buy the necessary points and make the booking
The cost in World of Hyatt Points for points or Points + Cash stays can be found on the Hyatt website here.
You can look up the categories of various Hyatt hotels globally here.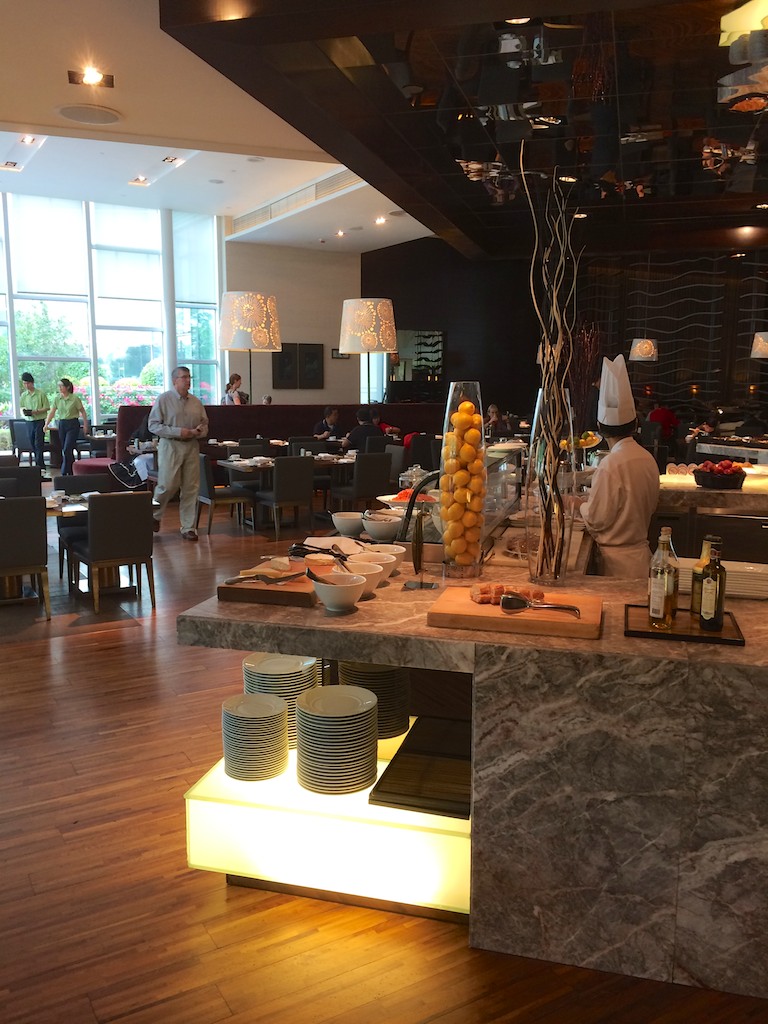 There can be a good saving based on the standard rates by booking with points, but that the saving will be more marked when the promotion is more aggressive and when redeeming for nights during peak/more expensive periods or at especially expensive hotels.
That said, in the past I have managed to leverage purchased points into a room at the Grand Hyatt when rates were much higher over a peak weekend in Melbourne, effectively halving the cost.
If you run some test bookings for dates you are interested in, and you see a high comparative rate, then that's a great option to take advantage of buying points for.
Alternative opportunity 1: different room types
One useful benefit of World of Hyatt over other hotel loyalty programs is that they actively market a few different room types available for redemptions, so if you have specific room requirements, you can sometimes take advantage of points too.
Many other hotel programs only allow redemptions, or publish prices, for the base room type.
Note that the Park Hyatt Sydney allows points redemptions for base rooms only.
Alternative opportunity 2: Points + Cash
There are also points plus pay redemption options available to use points on as well. These usually require a co-payment of ~$120 for the Australian properties, if there is availability available, and will cost you fewer points (usually around 65-75% of the full amount).
The cash co-payment is calculated based on half of the published rate for that night.
The advantage of this method is that you'll receive elite status nights on your World of Hyatt account for the stay, unlike an outright points booking and, of course, you can make the points in your account go further. Keep an eye out for these deals and see if the maths works out.
Alternative opportunity 3: Redeem points for FIND Experiences
Like other major hotel chains, Hyatt has added the option of redeeming your points for activities such as yoga, guided hikes, and cooking classes.
From a value point-of-view, it is best to just pay in cash and earn 10 Base Points per eligible US$1 spent. Remember, you can also book experiences with Airbnb.
You can find more information on the program on the Hyatt website.
Hyatt reviews
You can find reviews of some Hyatt Hotels in the region below:
Summing up
I have taken advantage of promotions in the past to buy Hyatt World of Hyatt points when there has been a specific use in mind, and it makes financial sense to do.
These aren't points to buy and hold without a specific use in mind but buying points to redeem outright could be useful if the numbers stack up.
It might be worth taking two minutes to link your World of Hyatt and American Airlines AAdvantage accounts. You'll be able to double-dip by earning both Hyatt points and AAdvantage miles on American Airlines flights.
Supplementary image courtesy Hyatt.
World of Hyatt offering a 30% bonus when buying points: best price
was last modified:
July 31st, 2020
by