Virgin Australia has today announced new measures to help their guests return home before majority of Australian states and territories travel restrictions come into effect tomorrow.
A Virgin Australia Group spokesperson announced:
We want guests to know that during these uncertain times, we're committed to getting them home.
Whether they're overseas or interstate, we're waiving change fees and fare differences to get them safely home before travel and border restrictions come into effect.
Relevant details are based on your departure date:
Guests departing on or before this 27 March 2020
Guests who are booked on a Virgin Australia or Tigerair flight scheduled to depart on or before this Friday 27 March 2020 inclusive, are able present at the airline's check-in counters at any time from now to be moved onto a flight departing on or before tomorrow (Tuesday 24 March 2020), without paying any change fee or fare difference.
Guests can also rebook their flight via the airline's Guest Contact Centre:
Virgin Australia 13 67 89
Tigerair 1300 174 266
Should a seat not be available on an earlier Tigerair service, those guests will be able to fly on Virgin Australia without any additional costs.
Guests departing before 30 June 2020 (inclusive)
The new measures to help guests return home are in addition to Virgin Australia Group's recent announcement giving guests full flexibility for existing and new bookings scheduled to depart up until and including 30 June 2020 as detailed below:
Virgin Australia and Tigerair guests can change their flight to a later date and/or to a different destination, without incurring a change fee. Guests will just need to cover the fare difference if the value of their new fare is greater than the original.
If travel is within four weeks, Virgin Australia and Tigerair guests can also cancel their domestic or international travel without incurring a fee and receive the full value of the booking as a flight voucher in their Travel Bank, valid for 12 months.
The article below is the original article referring to Virgin Australia flight changes.
---
Australia's second-largest carrier has embarked on a number of network and fleet changes by cutting a number of domestic and international routes in an effort to return to profitability after seven straight years of losses.
Virgin Australia Group CEO and Managing Director Paul Scurrah said:
…[these] changes highlight the Group's focus on disciplined capacity management and putting the right product on the right route.
Virgin Australia latest route cancellations & reductions
Melbourne – Hong Kong flight axed
This route was started in July 2017, but due to Hong Kong's 'political landscape', will be suspended from 11 February 2020.
Update: Sydney – Hong Kong flights will also be cancelled, from 2 March 2020.
Passengers booked on this service will most likely be re-routed through Sydney on its daily service to Hong Kong. Given this flight departs Sydney at 10/10:10am, here is what I would suggest the airline re-book you on:
If you want to maximise your time at The House lounge in Sydney, opt for the earliest departure from Melbourne (6am, getting you in to Sydney at 7:25am)
If you want a lie-flat seat from Melbourne to Sydney, opt for the 7am departure from Melbourne. However, this will reduce your transfer time from 2½ to 1½ hours
You are also entitled to a refund if you do not wish to take the flight.
To discuss your flight change or refund, call:
Virgin Australia on 13 67 89 if you booked your ticket with cash
Velocity Frequent Flyer on 13 18 75 if you booked with points
the relevant frequent flyer program, e.g. Etihad Guest, if you booked with someone else
Other route cancellations
Virgin Australia is also cutting the following routes:
Perth – Canberra from 6 December 2019
Perth – Gold Coast from 19 January 2020
Sydney – Christchurch from 29 April 2020
In addition, they are reducing the frequency of Sydney – Tamworth and Sydney – Auckland flights.
Furthermore, Virgin Australia's low-cost subsidiary Tigerair is cutting:
Brisbane – Darwin from 3 February 2020
Sydney – Prosperpine from 3 February 2020
Brisbane – Adelaide from 29 March 2020
If you are booked on any of these services, follow the instructions above to change or refund your ticket.
Virgin Australia new route announcements
Brisbane – Tokyo (Haneda)
The freed-up Airbus A330 from the Melbourne – Hong Kong flight will be redeployed on the airline's new Brisbane – Tokyo Haneda service to start at the end of 2020.
Tickets for this service are not yet on sale, but we'll let you know when they are released. Expect intense competition for Business Class seats on this service, so you'll want to get in quick.
Melbourne – Bali
The airline will join four other airlines—Qantas, Jetstar, Garuda Indonesia and Malindo Air—in flying to Denpasar, but has had its start date pushed back to the end of 2020 due to the Coronavirus outbreak. I expect this to be on a Boeing 737 with recliner Business Class seats.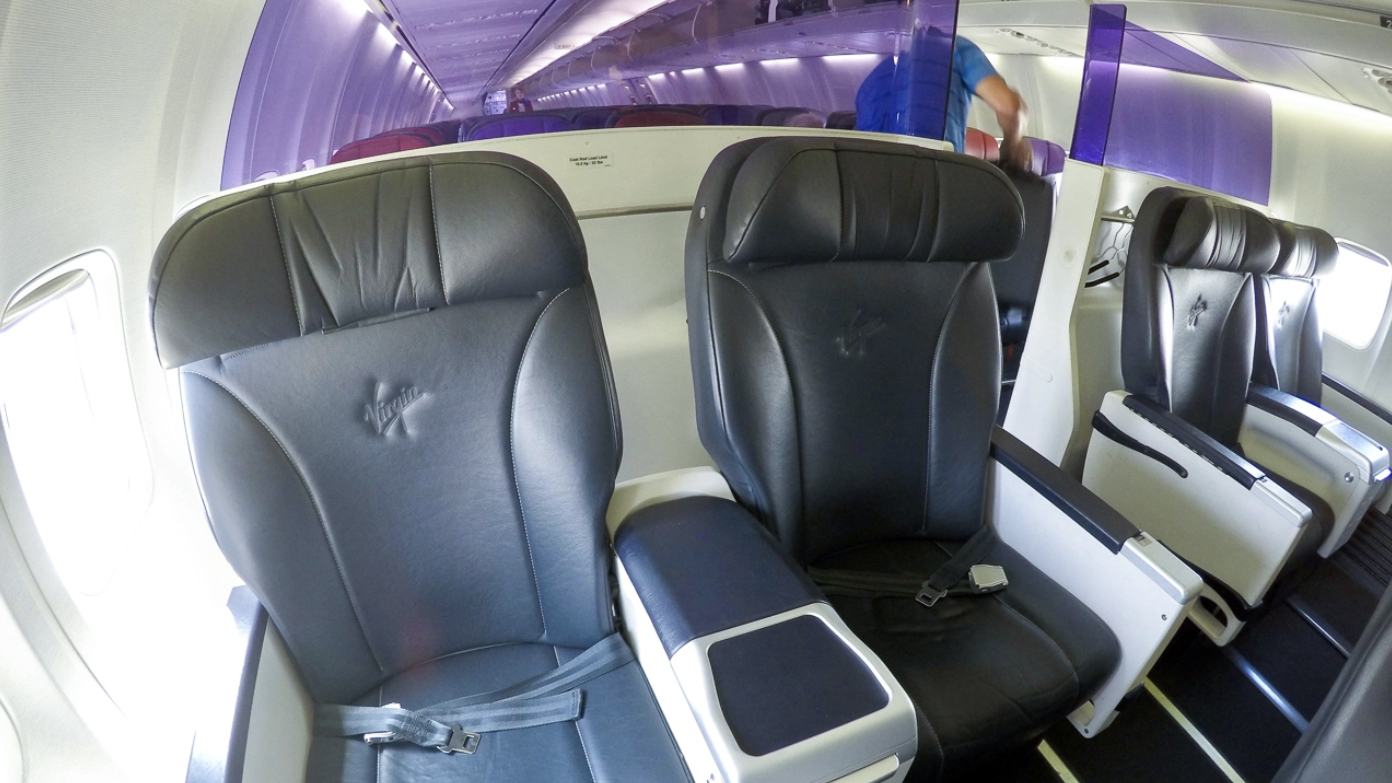 Summing up
These route cancellations are disappointing for Virgin Australia passengers booked or wanting to be booked on these services. However, given the airline's struggling financial performance, a reduction in capacity is necessary. Hopefully, these changes will improve their bottom line.
COVID-19: Virgin Australia to assist passengers with new state travel restrictions
was last modified:
March 26th, 2020
by