Velocity transfer promotions are usually a great deal for those who had a specific Virgin Australia or partner flight redemption in mind.
For those with large points balances outside of Velocity who know they will want to redeem Velocity points sometime in the future, it could be worth transferring speculatively.
With the aggressive size of this bonus, it could also be worth considering transferring points to KrisFlyer miles via Velocity during the bonus period for some additional KrisFlyer miles.
There is also a transfer bonus running for Qantas Frequent Flyer this month.

Sweetener: get two lounge passes when transferring 100,000+ points
Velocity is really wanting you to transfer your flexible points over! If you make a transfer from your bank program or flybuys of 100,001 or more Velocity points between 1 and 10 June, then you'll get two single-entry lounge passes to use at Virgin Australia lounges. This does not apply to transfers from hotel loyalty programs like Starwood Preferred Guest.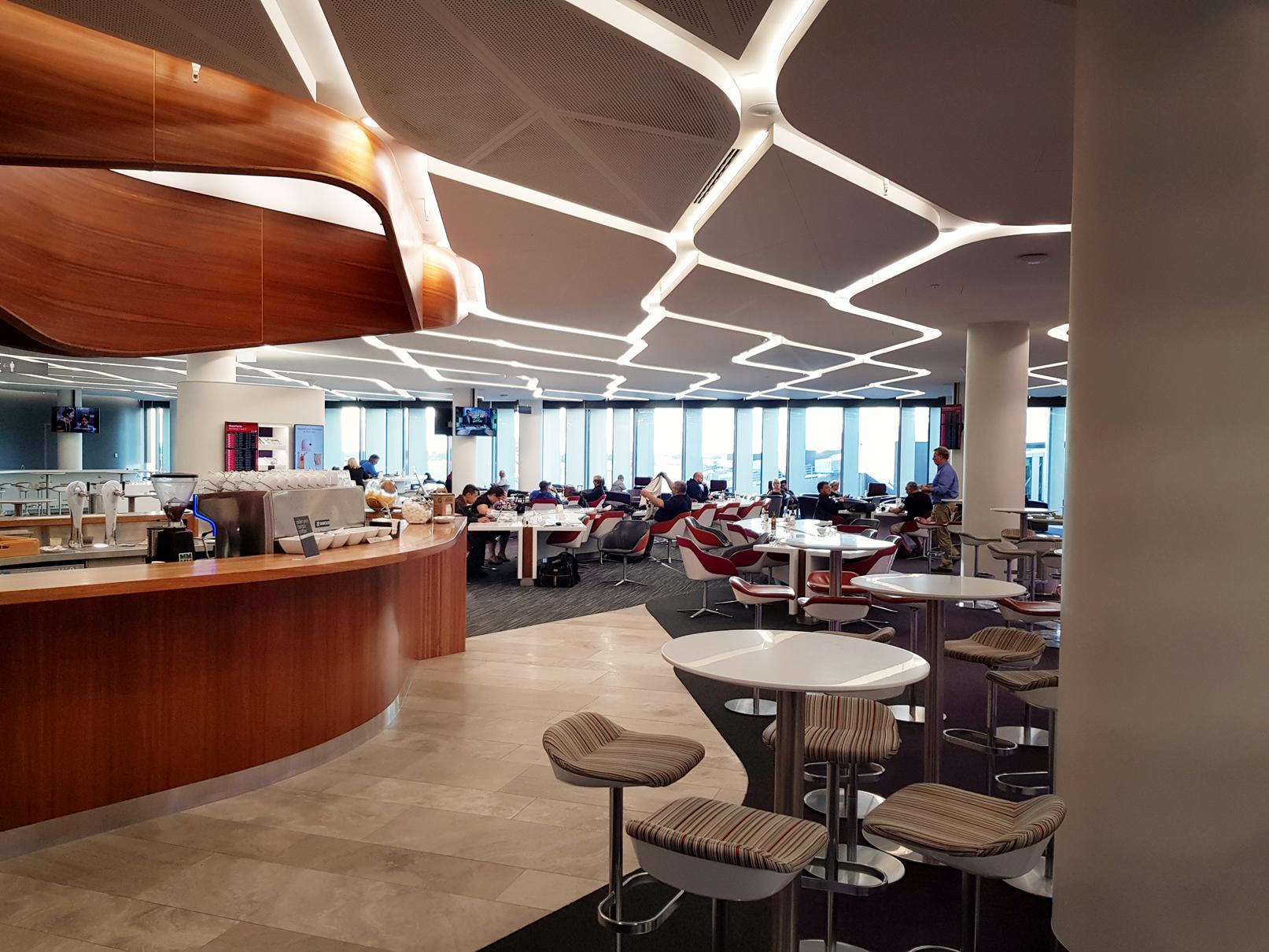 The Virgin Australia Lounge in Perth's Terminal 1
I received notification of this offer via email late on 5 June as part of a promo from flybuys but it seems there is no promotion page available (yet?).
Here are the full terms and conditions:
Two single entry Virgin Australia Lounge Passes: Two single entry complimentary Virgin Australia Lounge entry passes will be awarded to the members account upon the transferring 100,001 Velocity Points or more, from participating partners: Citibank Citi Rewards accounts, Diners Club Reward accounts, Bank of Queensland Q Rewards accounts (Platinum credit card holders only), Suncorp Bank Rewards accounts, Card Services Rewards Accounts, HSBC Rewards accounts (Platinum and Premier credit card holders only), NAB Rewards accounts, and Australian American Express Card Members, including David Jones American Express Card Members enrolled in the Membership Rewards program (this offer excludes American Express New Zealand Card Members), ANZ Rewards accounts, ANZ Business Rewards Accounts or flybuys between the 1 and 10 June, 2018. The complimentary lounge passes will be available on the members account 30 days after the promotion ends for use. Single entry passes are valid for 12 months from the date of issue.
Those who transferred their points up to and including 31 May will, unfortunately, not receive the lounge passes.
Current offer: 15-40% bonus on Velocity transfers with up to 60% for some cardholders
Between 1 May and 10 June, you can get a bonus when transferring your bank and hotel programs and flybuys points over. Transfers should be immediate but could take up to three business days, so do factor that into your bookings.
It is a little complicated, with partners are split into two groups and specific partners offering booster offers.
If you have points with one of the partners below, then you'll get a flat 20% bonus, with ANZ Rewards customers getting a 30% booster (total 50% bonus) and ANZ Business Rewards a 20% booster (total 40% bonus).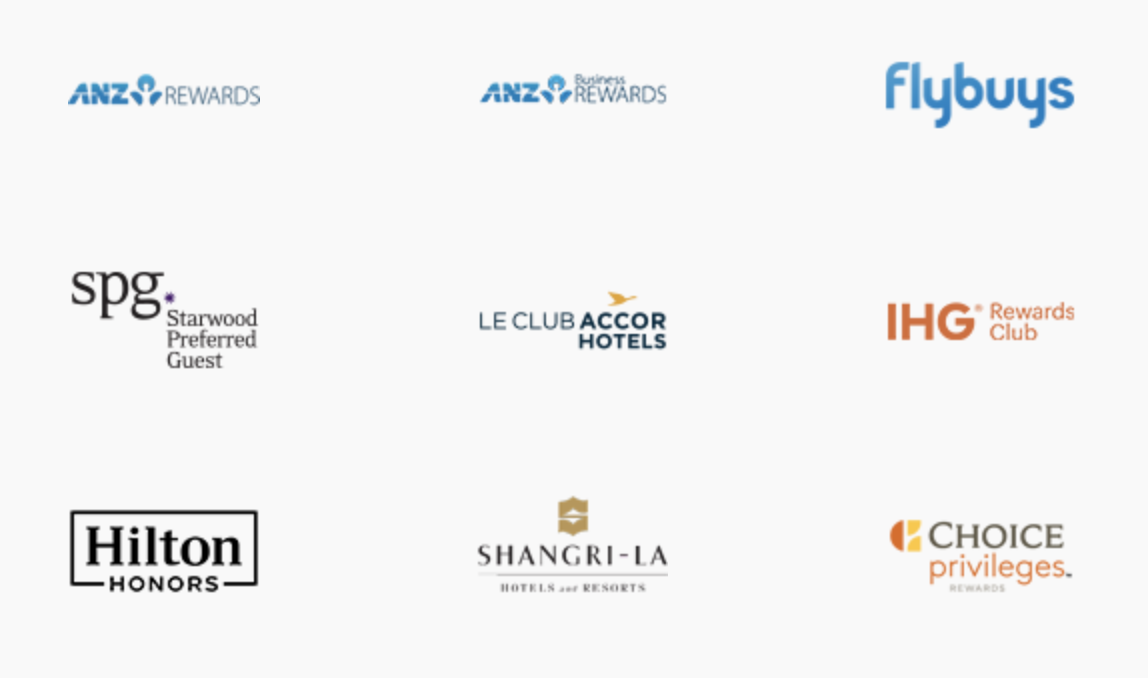 If you have points with one of these partners, your transfer bonus is tiered.

1-100,000 Velocity Points = 15% bonus
100,001 to 250,000 Velocity Points = 20%
250,001 to 500,000 Velocity Points = 25%
500,001 to 750,000 Velocity Points = 30%
750,001+ Velocity Points = 40%
Cardholders with Citi, Diners Club, Suncorp, BoQ and Card Services get a 20% booster bonus on top of the figures above, meaning the highest total would be a 60% bonus when transferring 750,001 or more points.
During previous promotions, there have been reports that some CommBank and Westpac customers have received bonuses even though they were not officially included in the offer. There have been no reports of successful bonuses posting from these banks during this offer.
If you transferred your points up to and including 30 April, you will not receive a bonus. If you transfer right on 10 June, you will still receive the bonus even though it can take 72 hours for your points to arrive in your account.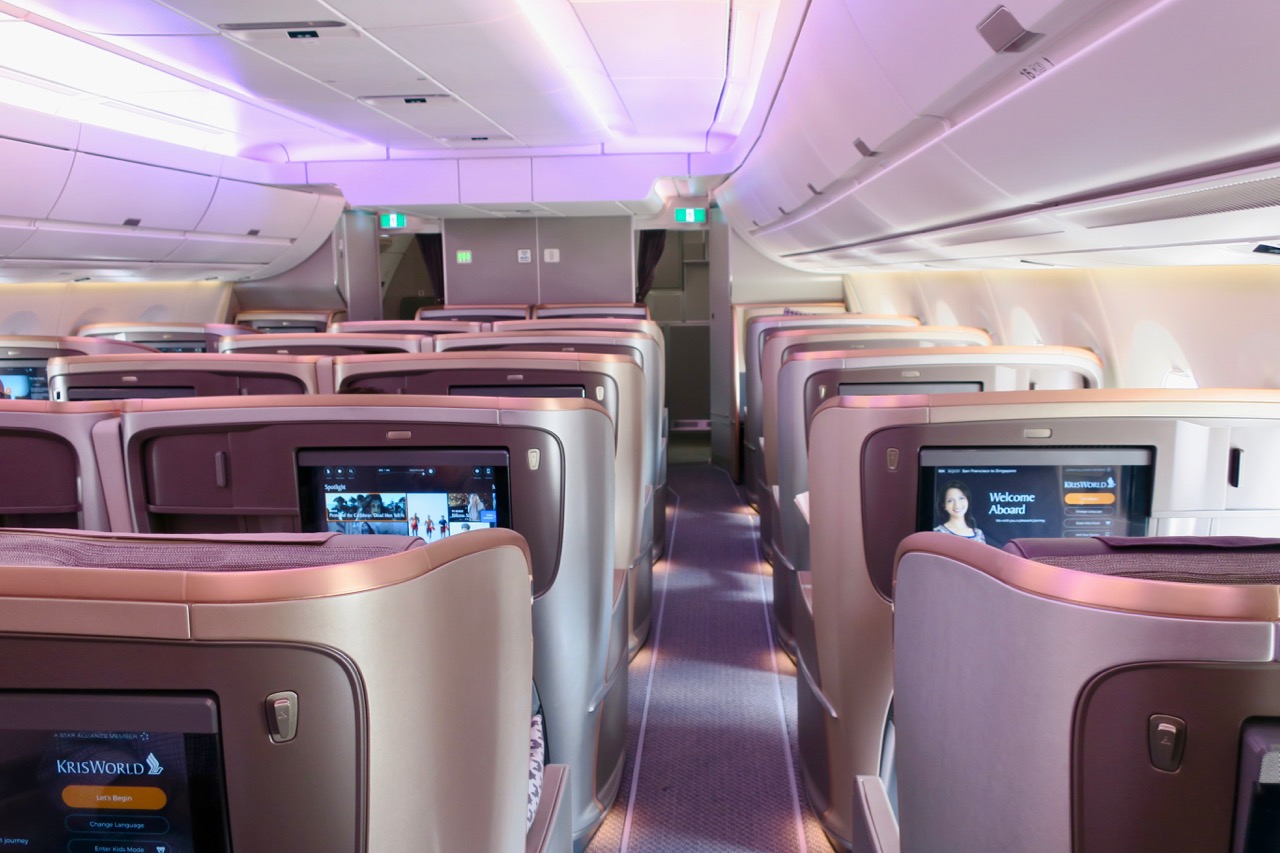 Singapore Airlines Business Class is one of the best uses of Velocity Points
General tips and hints for Velocity's transfer and redemption promotions
I'm a big fan of the bonus points for transfers from partner programs, and redemption discount promotions from Virgin Australia's Velocity program, which run around twice per year.
The transfer bonus points are usually credited alongside the main stash of points you transfer over, so you don't have to wait around for them to show up.
If you're planning on making a transfer to empty out one of your credit card program or flybuys accounts, then you'll probably want to wait as late as possible in the promo period to ensure you can transfer the most possible points.
They have previously offered double promotions – encouraging those of you with stockpiled credit card program points an incentive to move them over to Velocity, whilst also rewarding those with points in their accounts already – although 15% seems to be the norm.
Any discount on redemptions is usually for around 12 months from the date of booking, so if you hold on until the end of the promotion it opens up the calendar for you. The redemption discount is applicable to any Virgin-operated flight, both domestic and international.
Other ways to take advantage of redemption deals for future travel on Virgin Australia
You can also book travel and change the date after the discount promotion ends, copping a change fee ($60 change fee on international flights) but additional points will be charged if this is done outside the promotional period.
This is a significant boost to the value of Velocity points during the promotional period, so well worth considering a redemption if you have upcoming travel in mind for the promo period.
Offer history
Sometimes knowing how Velocity has run this offer in the past may help you to decide if you should take advantage of it now. Here's the offer history:
May-June 2018: 15-60% bonus for bank rewards and hotel loyalty programs and flybuys (tiered); earn Velocity Gold or Platinum status by transferring Amex points (only for Platinum, Business Platinum and Centurion cardholders); get two lounge passes when transferring 100,000+ points from bank programs and flybuys
February 2018: 30% off Velocity redemptions for Virgin Australia and some partner travel in all classes; 15% bonus for Amex and flybuys
December 2017: 15-30% bonus for bank rewards programs (tiered); 15% for flybuys
November 2017: 15% bonus for bank and hotel rewards programs and flybuys; 20% bonus for Amex Platinum Charge; 30% bonus for ANZ Rewards; earn Velocity Gold or Platinum status by transferring Amex points (only for Platinum, Business Platinum and Centurion cardholders)
July 2017: 10% bonus for flybuys; 15% for Amex; 25% bonus for Amex Platinum
June 2017: 15% bonus for bank rewards programs; 20% bonus for hotel rewards programs
May 2017: 15% bonus for bank and hotel rewards programs; 25% for Amex Platinum, Business Platinum and Centurion; 50% bonus for ANZ Rewards
March 2017: 15% bonus for flybuys
November-December 2016: 15% bonus for Amex and flybuys; 30% bonus for Amex Platinum
May 2016: 15% bonusfor bank and hotel rewards programs; 25% bonus for Amex Platinum & tiered bonuses for ANZ Rewards
November 2015: 15% bonus
May 2015: 15% bonus, 15% discount
November 2014: 15% bonus
May 2014: 10% bonus, 10% discount
October 2013: 15% bonus, 15% discount
April 2013: 15% bonus
October 2012: 15% bonus
February 2012: 30% discount on domestic redemptions
September 2011: 20% bonus
Are these promotions a good deal?
These Velocity promotions are a usually great deal if you have a stash of credit card program points you know you want to transfer over to Velocity.
A 15% bonus is becoming common now, running at the same times each year—it makes a great benefit for those who can plan ahead and hold cards from one of the included credit card rewards program partners that usually benefit.
If you have no short-term plans to redeem points with Velocity, then it's probably not worth making the transfer though – the loss in flexibility of your points (because they then can't be transferred to be used anywhere else) is not usually going to be worth picking up the bonus.
There are two exceptions to this: primarily, if you have card in a credit card rewards program that has few transfer partners, like CommBank Awards—and know you won't be cashing them out for gift cards or other merchandise and want frequent flyer points instead, then you might as well transfer now and pick up the bonus.
Secondly, if you have a large points balance outside of Velocity and a low Velocity balance, then it could make sense to move some points over speculatively in advance of redeeming them in future.
What about Velocity to KrisFlyer transfers?
Another transfer option/incentive to note is if you have plans to redeem KrisFlyer miles.
If you have a card which has a lower transfer rate to KrisFlyer than to Velocity, then a 15% bonus may be enough to take the maths over the edge where transferring to KrisFlyer via Velocity during a bonus period gives you more KrisFlyer miles than if you transferred direct to KrisFlyer.
Cards in question here would specifically be ANZ Rewards and Altitude Rewards-linked cards. We did the maths on ANZ Rewards in this piece, and for Altitude Rewards over here.
In short, it's complex, but there's room for some marginal gains for those cards moving points to KrisFlyer Miles via Velocity during these promo periods.
Velocity sweetens transfer offer: two lounge passes thrown in when transferring 100,000+ points
was last modified:
June 6th, 2018
by