Velocity have released details of points earn and redemption options with Alitalia, Etihad's newest member of their pseudo-alliance.
The best part? It seems that Alitalia redemptions have been placed in the cheaper "Table 1" points price group, which means that they are priced in the same, lower bracket as Virgin Australia, Virgin America and Delta.
In this guide we'll run through some of the different ways that using your Velocity Points with Alitalia might be a good idea, how Velocity earn stacks up, and assess how good an option this might be given the increased booking fees imposed for Etihad flights by Velocity just last week.

For now the info around reciprocal lounge access and status benefits is a touch murky, and this guide is long enough as it is. I will get into that in a future post.
---
The Alitalia Route Network and how it works with Virgin Australia's Sydney – Abu Dhabi flights
Alitalia's primary hub is Rome (FCO). When Etihad purchased a 49% stake in the airline in 2014, soon after Alitalia started flying to Abu Dhabi from Rome, to connect with Etihad and their other partners (such as Virgin Australia).
Alitalia has a daily flight departing Abu Dhabi for Rome at 2.25am, arriving at 6.55am. The flight from Rome to Abu Dhabi departs at 11.20am, arriving at 7.10pm.
Alitalia also fly between Abu Dhabi, Milan and Venice too – but Rome is your key hub to connect to other services in Europe if flying with Alitalia.
The Alitalia Venice (VCE) – Abu Dhabi flight, has similar timings – currently with a 2.15am departure from Abu Dhabi, and from Venice departing at 12pm, arriving at 8pm.
Alitalia's Milan Malpensa (MXP) – Abu Dhabi flight departs Abu Dhabi for Milan at 8.45am, arriving 1.25pm. Back to Abu Dhabi, it leaves Milan at 10.10pm, arriving 6.15am.
Virgin Australia previously operated direct flights between Sydney and Abu Dhabi on their own aircraft, which is needed to access that route at the cheaper redemption level (without travelling with Etihad, basically).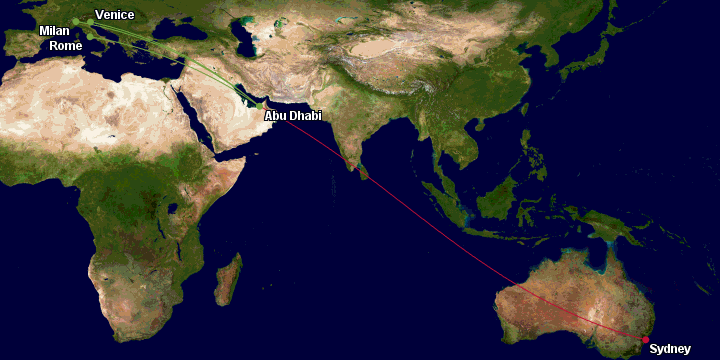 Flights VA29 and VA30 are on hold however while the aircraft are reconfigured to Virgin Australia's new Business Class and updated Economy and Premium Economy cabins.
Right now, the earliest date in the Virgin Australia booking calendar for VA29 is Thursday 1st September, with VA30 from Abu Dhabi on 10th August – assuming their schedule is accurately updated to match their refit progress.
Note that even as I was writing this article over the weekend, Virgin pushed these dates back nearly a month. I'm assuming this could happen again!
This has VA29 departing Sydney at 2.35pm, arriving into Abu Dhabi at 11.05pm, so timed nicely to connect to the Alitalia flight from Abu Dhabi to Rome.
On the return, VA30 is scheduled to depart at 10.40am, arriving into Sydney at 6.30am the next day, again connecting nicely with the Alitalia flight which arrives into Abu Dhabi at 7.10am.
All of this means that on the way to Europe, Virgin Australia and Alitalia flights to Rome and Venice mesh nicely without a long layover.
On the way back to Sydney from Italy, the Milan flight connects to Virgin Australia's flight with the shortest layover, with Alitalia's Rome and Venice flights requiring an overnight in Abu Dhabi.
The biggest downside to flying with Virgin Australia instead of Etihad on the Sydney – Abu Dhabi route is that the VA service is 3x weekly on Tuesday, Thursday and Saturday from Sydney, and Monday, Wednesday and Friday from Abu Dhabi.
The timings above are being tweaked throughout the year as daylight savings goes away and schedule changes are made, but that's the way it looks for now.
Alitalia's European Routes
Alitalia is Virgin Australia's second key European partner after airberlin, in which Etihad also has a substantial stake.
Given the fact that airberlin has been placed in Velocity's 'table 2' for redemption pricing, and the geography of Berlin means that flights to Spain, Italy and other Mediterranean countries would involve some backtracking, we haven't focused on it as a viable option for using points.
With location of Alitalia's hub in Rome, and the addition of Alitalia in table 1 both mean Alitalia could well be a more attractive option in terms of points pricing and travel times.
From Rome, Alitalia then flies to this pretty long list of destinations throughout most European countries to the North, East and West. Their full map of cities served is here.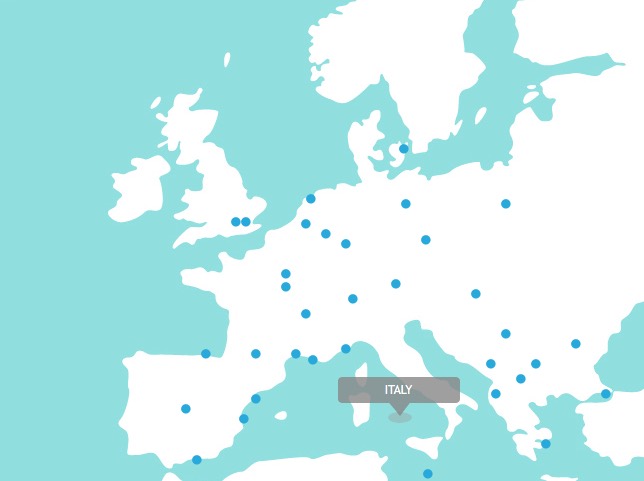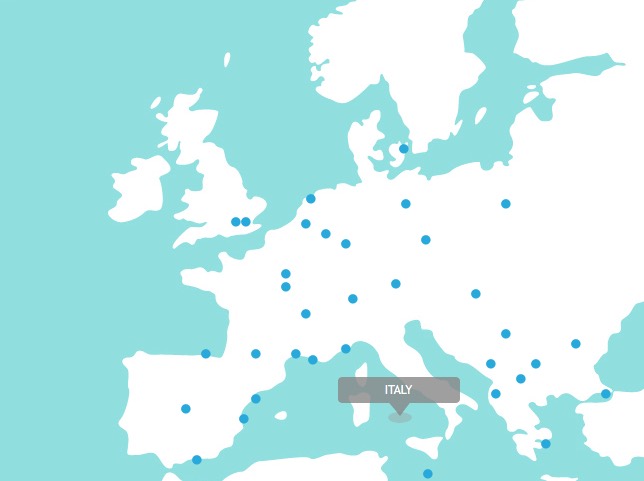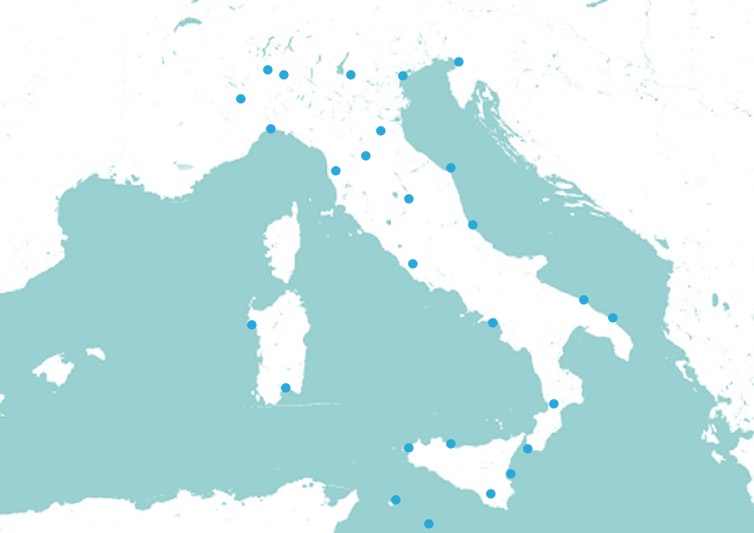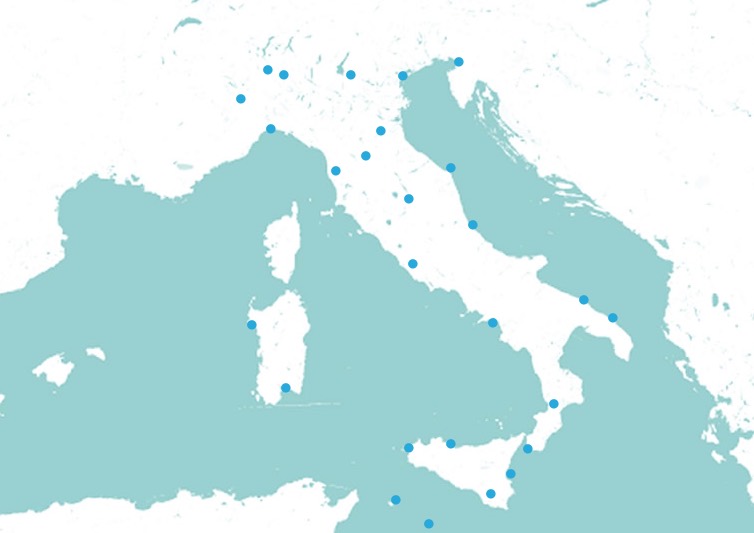 Alitalia's cabins – what to expect
Between Rome and Abu Dhabi, Alitalia primarily operate their A330 fleet which has Economy, Premium Economy and Business Class cabins. I have no personal experience with any of their modern fleet, so I'm not going to draw any conclusions – but it certainly looks pretty appealing.
Alitalia's Long Haul Economy Cabin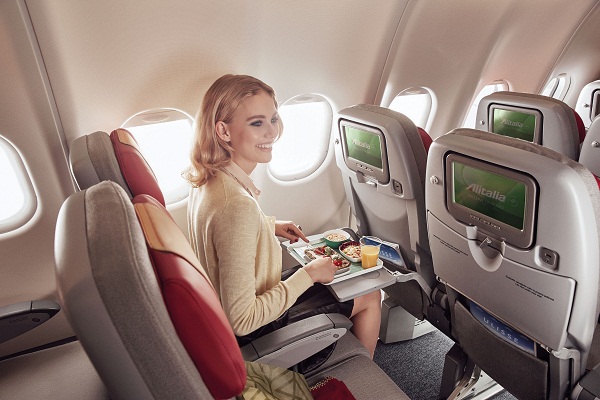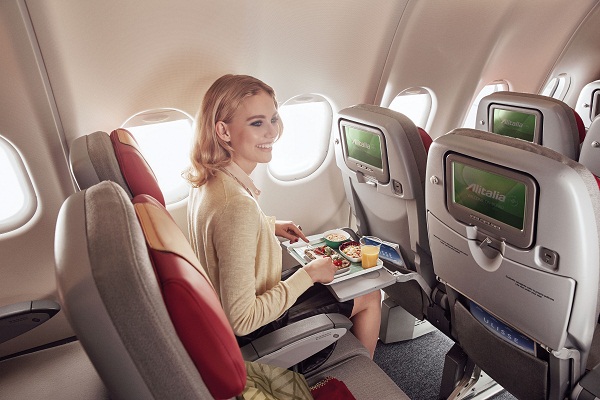 Alitalia's Premium Economy Cabin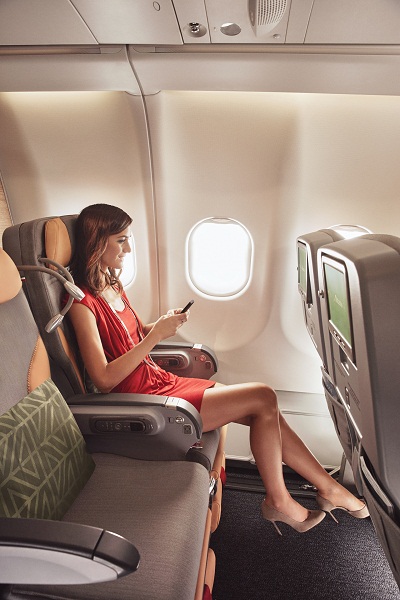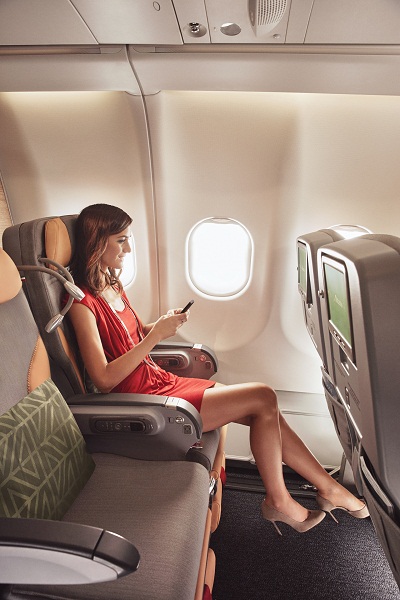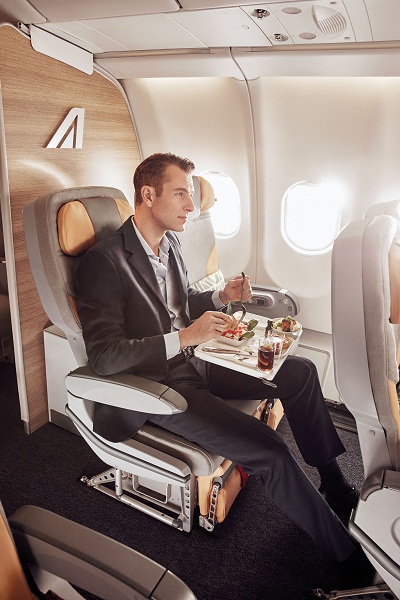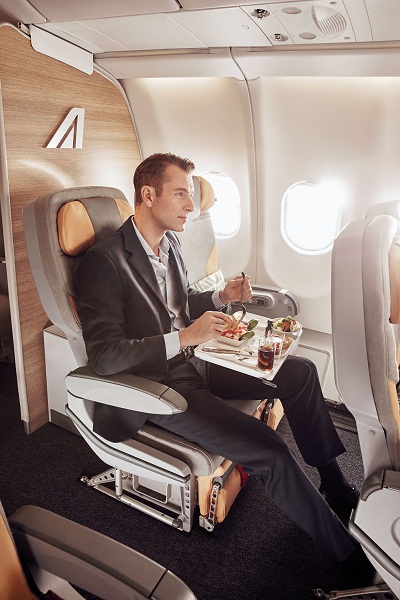 Alitalia's Business Class Cabin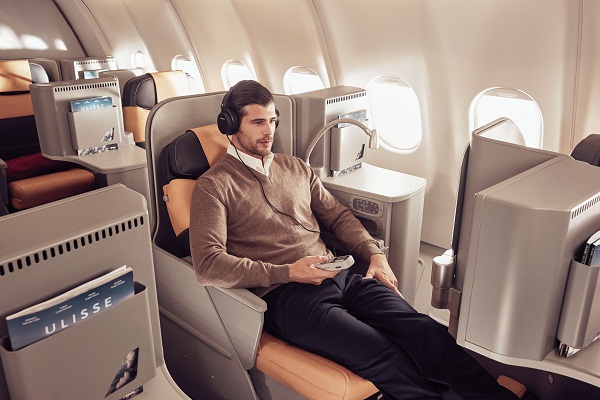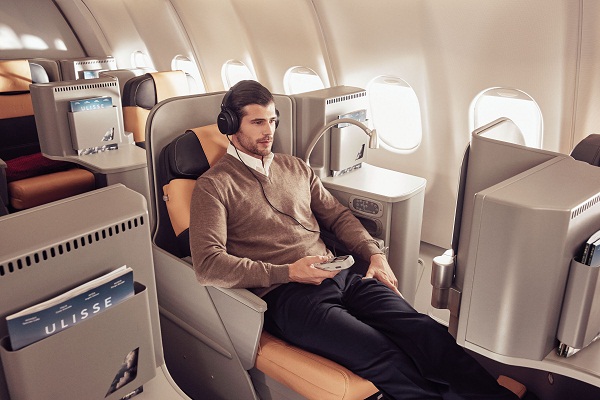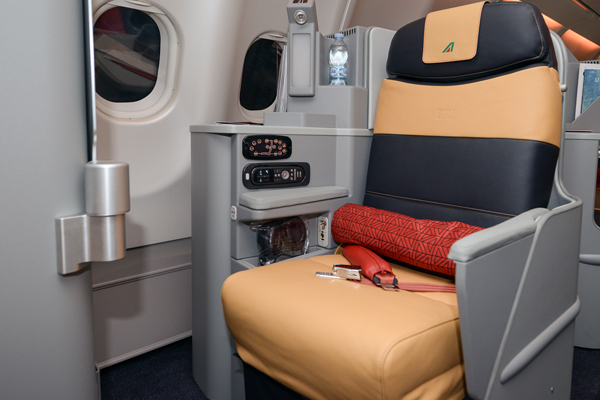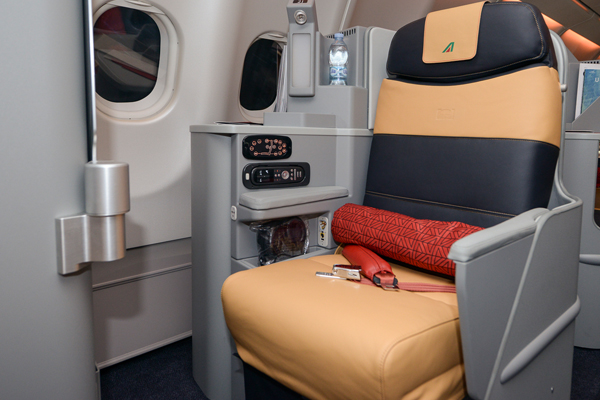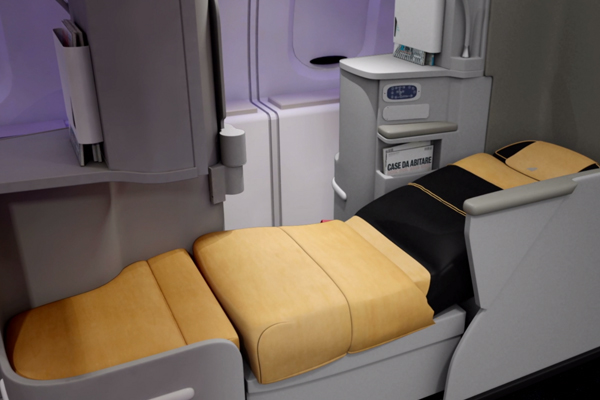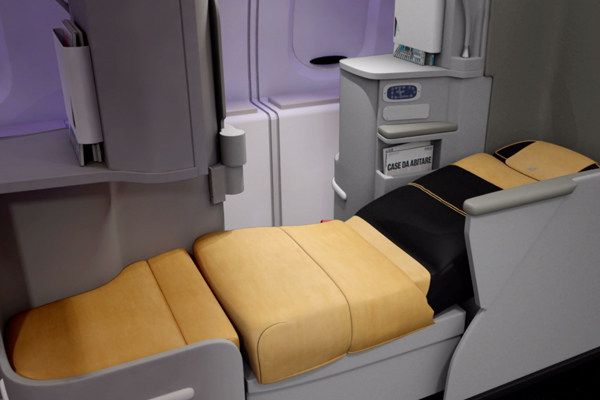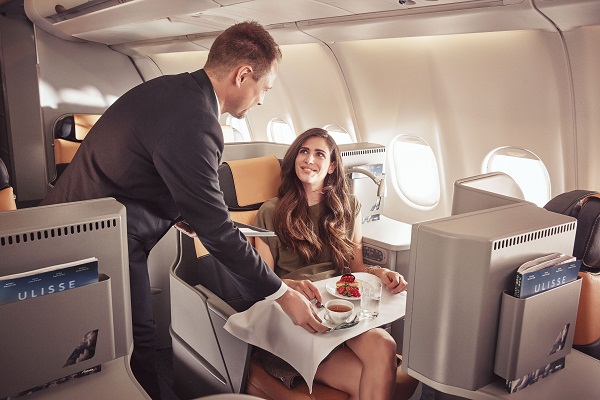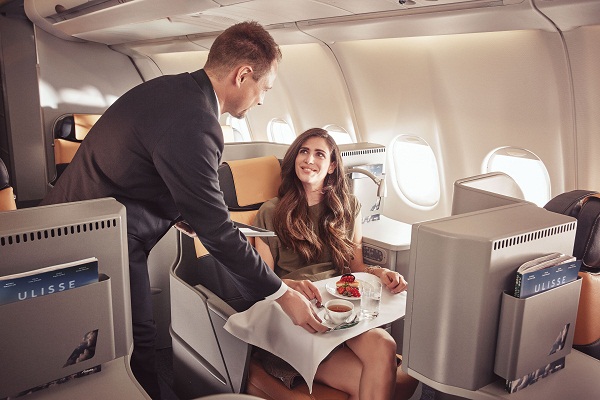 Alitalia's Economy & Business Class Intra-Europe Flight Cabins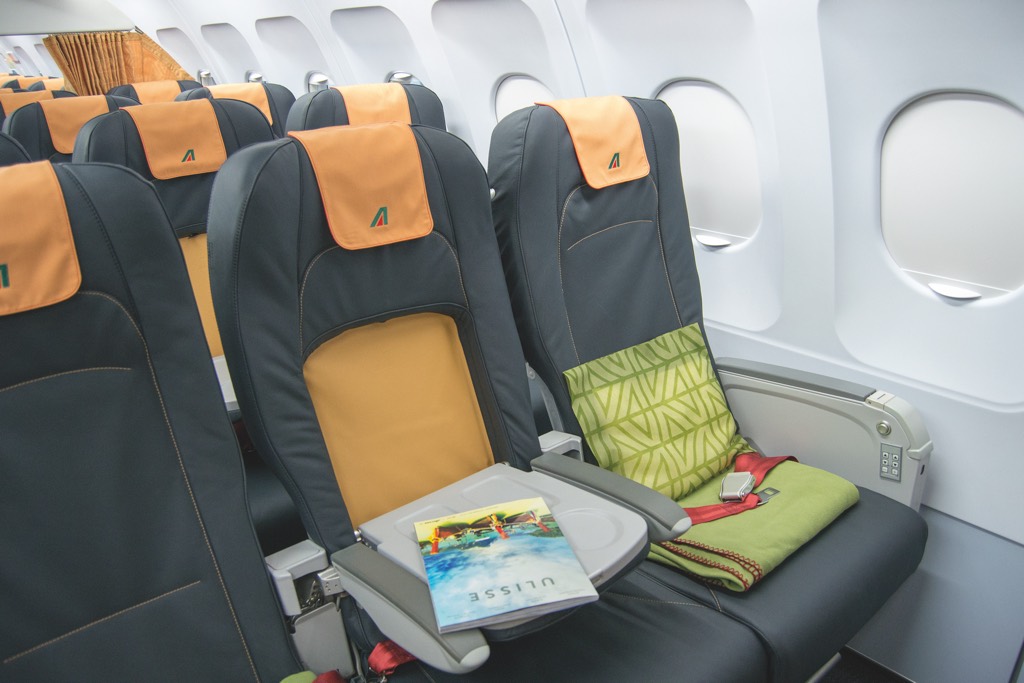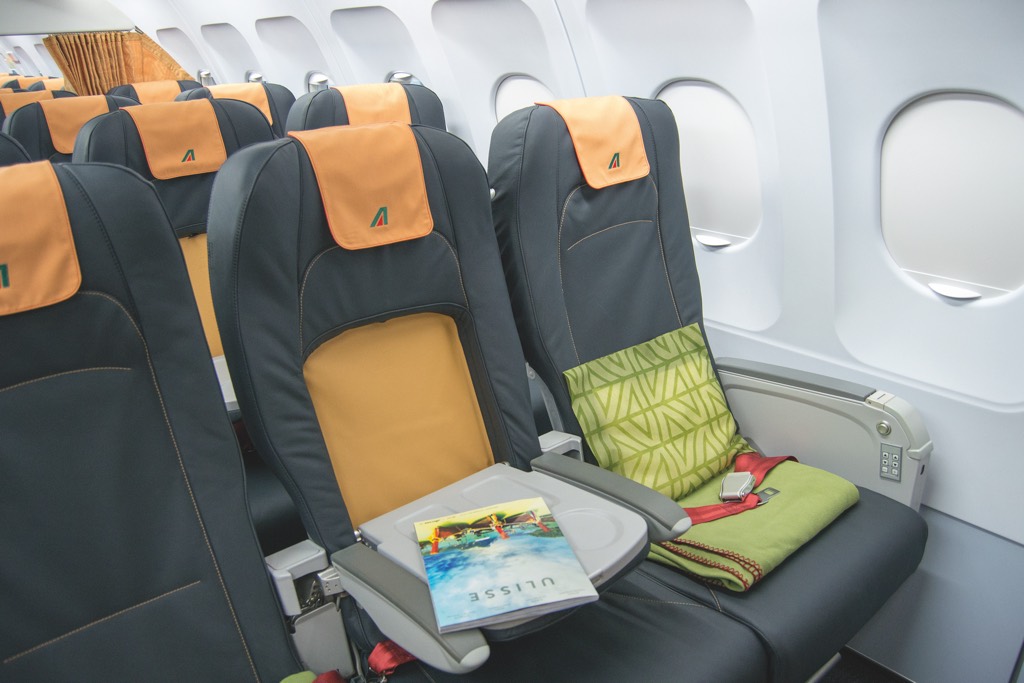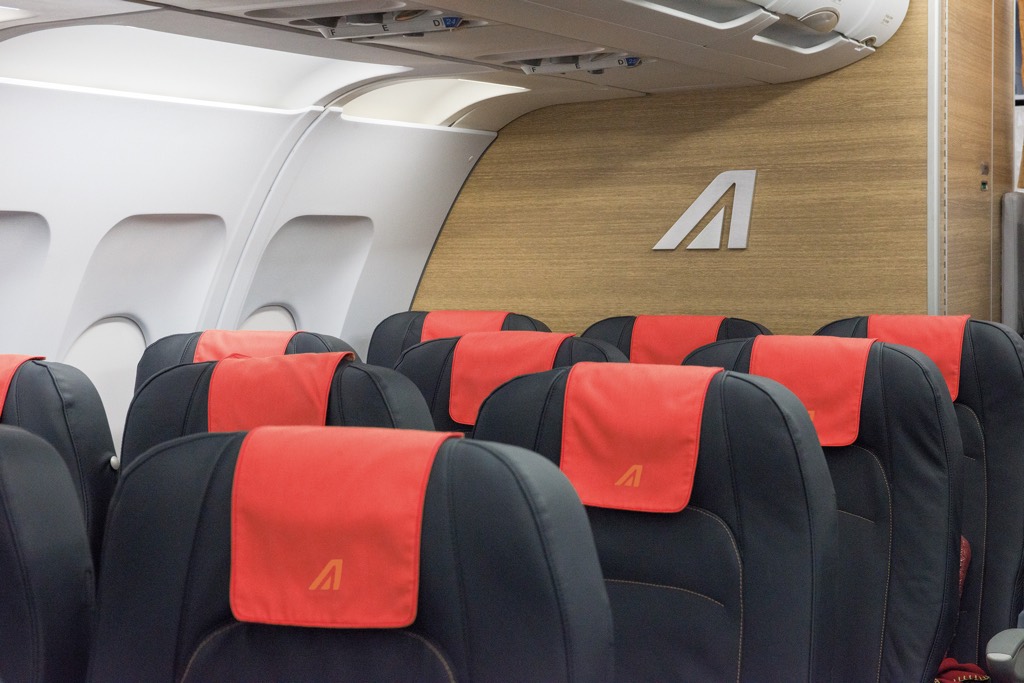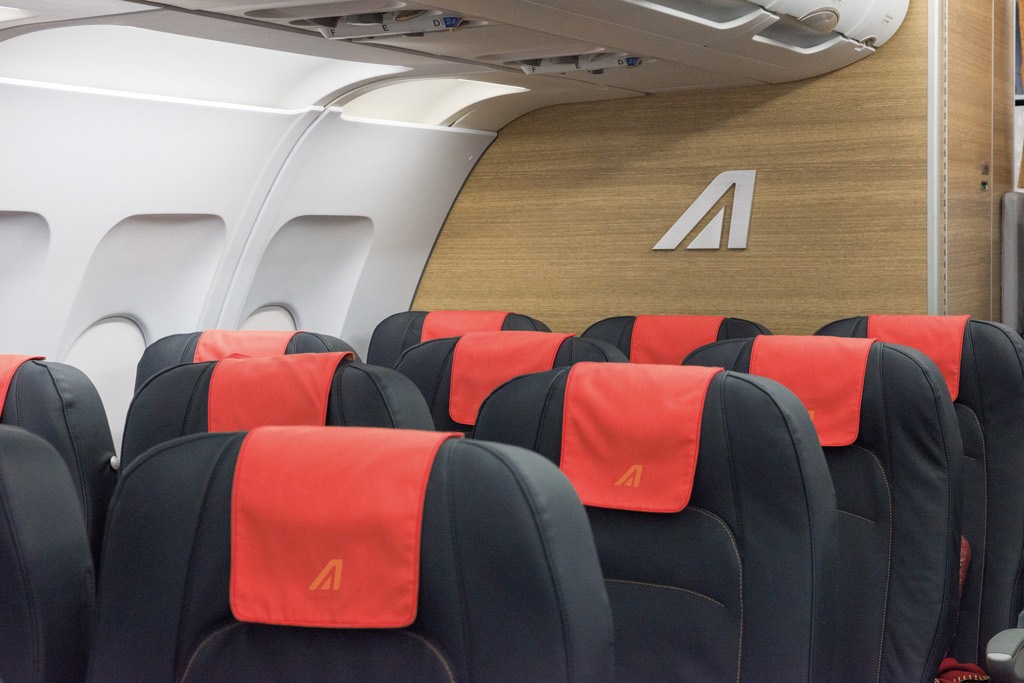 Ad – Scroll down to continue reading.Minimum spend, terms & conditions apply.
Earning Velocity Points on Alitalia flights
As part of the recent announcements, Velocity will now reward travellers who fly on Alitalia operated and coded flights with Velocity Points and status credits. The full details are on the Velocity website here.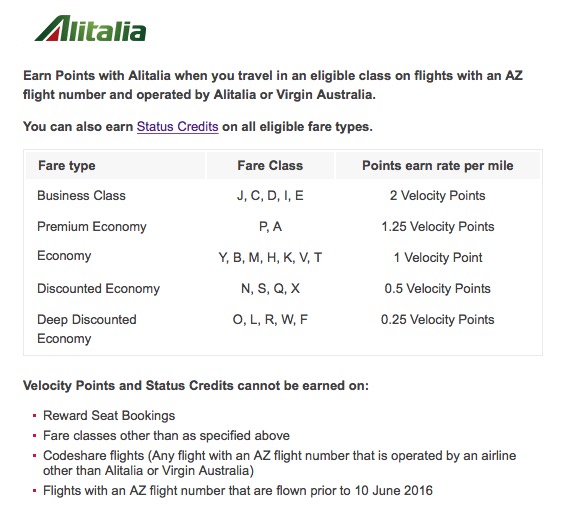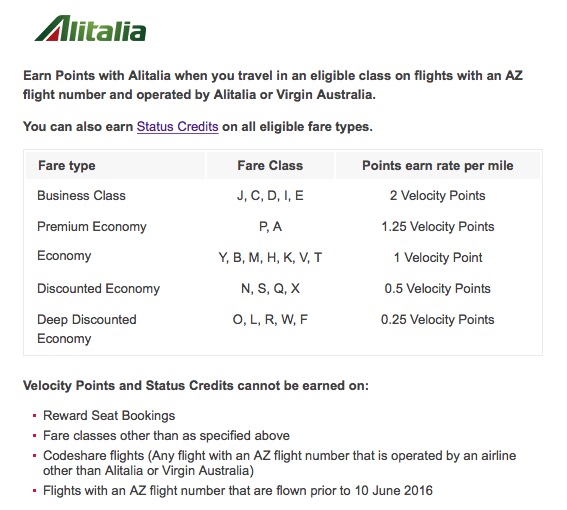 At first glance there doesn't seem to be anything too different about these earn rates compared to Velocity's other airline partners, with all fares earning at least some Velocity Points on AZ coded flights.
The biggest upsides for flyers who prefer earning with Velocity are that you can now earn Velocity points on both Etihad and Alitalia operated and marketed flights, along with "VA" codeshares on Etihad-operated flights departing from it's wide network in Australia, along with connecting Alitalia flights.
Point and status credit earn may differ if you book with Virgin Australia with Etihad departures from a heap of Aussie cities, with the Velocity status bonus benefits excluded when not booked on a Virgin Australia ticket.
Using Velocity Points on Alitalia flights
OK, onto the really important bit – how to use your hard-earned Velocity Points for Alitalia flights.
As previously mentioned, Velocity has put Alitalia points redemptions into their redemption table 2, which looks like this: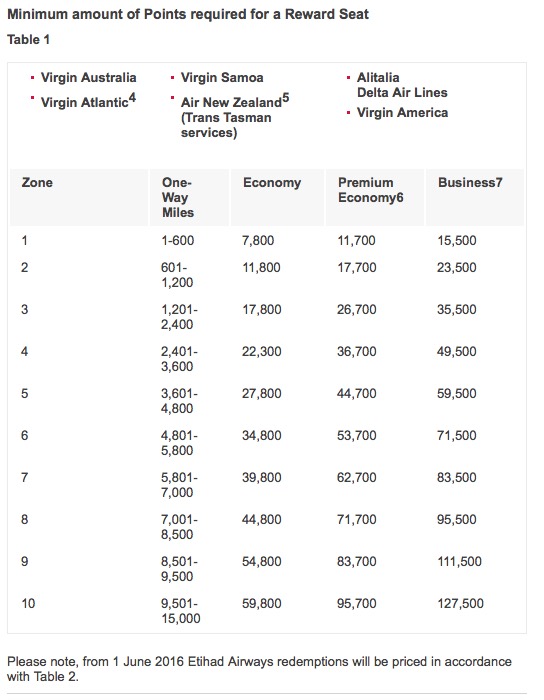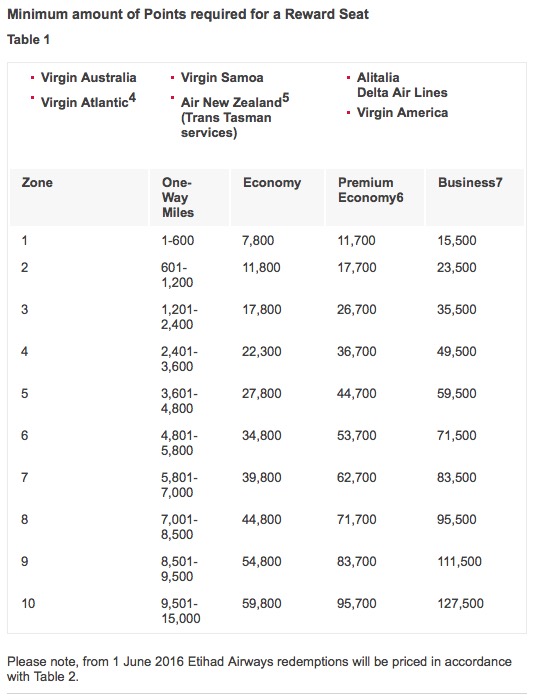 Here are some of the key route distances, and associated redemption costs:
| Route | Distance (miles) | Economy (Velocity Points) | Premium Economy (Velocity Points) | Business Class (Velocity Points) |
| --- | --- | --- | --- | --- |
| Abu Dhabi - Rome, Venice or Milan | 2,699 - 2,932 | 22300 | 36700 | 49500 |
| Most European Short Haul destinations | up to 1,200 | 11800 | n/a | 23500 |
| Sydney - Abu Dhabi (Virgin Australia) | 7506 | 44800 + $86.67 | 71700 + $86.67 | 95500 + $86.67 |
| Total for Sydney - Rome via Abu Dhabi | | 67100 | 108400 | 145000 |
The most important thing to remember about redeeming Velocity points for multi-carrier itineraries is that you'll be charged the sum of points and taxes for each sector, not by the total distance flown.
In the case of looking at Australia -> Italy award flights, that means summing Sydney – Abu Dhabi with Virgin Australia and then Abu Dhabi to Italy with Alitalia, as shown in the table above. This highlights one of the major downsides to the way Velocity awards are priced.
That said, it doesn mean you can mix and match cabins, e.g. Premium Economy and Business Class redemptions, if there aren't enough award seats available in the class of travel you want.
Taxes and fees are likely to be low – but I haven't been able to check many routes beyond those in the table above (just due to time constraints!). Assuming they are similar to Delta's taxes, then you're generally again looking at around $100 AUD or under for a one way redemption between Abu Dhabi and Italy with Alitalia.
Comparing a Velocity / Virgin / Alitalia redemption to Qantas / Emirates
So, comparing to a Qantas Frequent Flyer Business Class redemption with Emirates, from the Eastern Capitals to Italy you'd be paying 128,000 Qantas Points plus around $600 in taxes and fees, or 60,000 Qantas Points plus $300 in taxes fees for Economy.
By redeeming Velocity Points with a Virgin Australia Alitalia itinerary instead of Qantas Frequent Flyer with Qantas / Emirates, you'd be saving around $400 and spending 18,000 more Velocity points.
In Economy, you'd be spending around $150 less with Velocity, but paying 7,000 points more.
The point is this really – Virgin Australia Alitalia is likely to offer competitive value compared to redeeming Qantas Points, and from my initial award availability research, Alitalia availability on the Abu Dhabi – Italy routes doesn't seem too bad either.
What are the downsides?
These are the key problems with focusing on Velocity Alitalia redemptions as a gateway to Italy or Europe.
You have to get to Sydney to get the Virgin Australia flight to Abu Dhabi. Emirates, Etihad or Singapore Airlines fly from many more cities.
That Virgin Australia flight operates only 3 x weekly
You have price your redemption by joining the sectors you need, so multi-stop itineraries will cost you incrementally more.
How to find award availability for Velocity redemptions with Alitalia
The easy answer to this is "to call Velocity and find out". I don't like doing that though.
I have not tested this, but I am assuming that Alitalia makes the same award inventory available to Velocity as to it's Skyteam partners – in which case the best option by far is to use the Delta website to look for availability on the Alitalia-operated route you're searching on.
You'll see the pricing in Delta Skymiles and maybe won't be able to trust the taxes and fees, but it could / should give you a good head start. You'll need a Delta Skymiles account (they are free) to search with.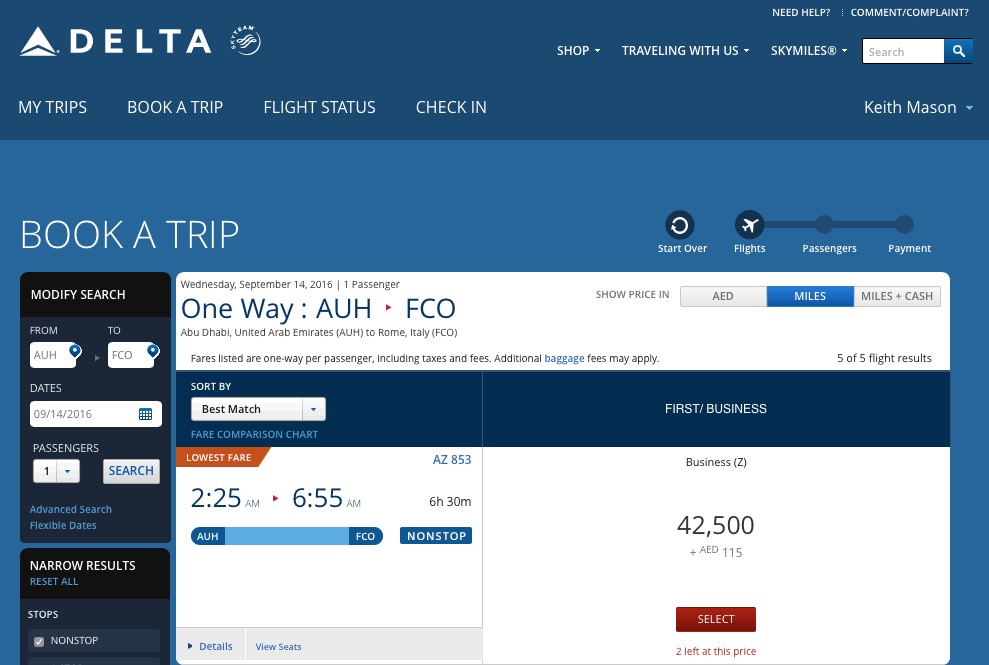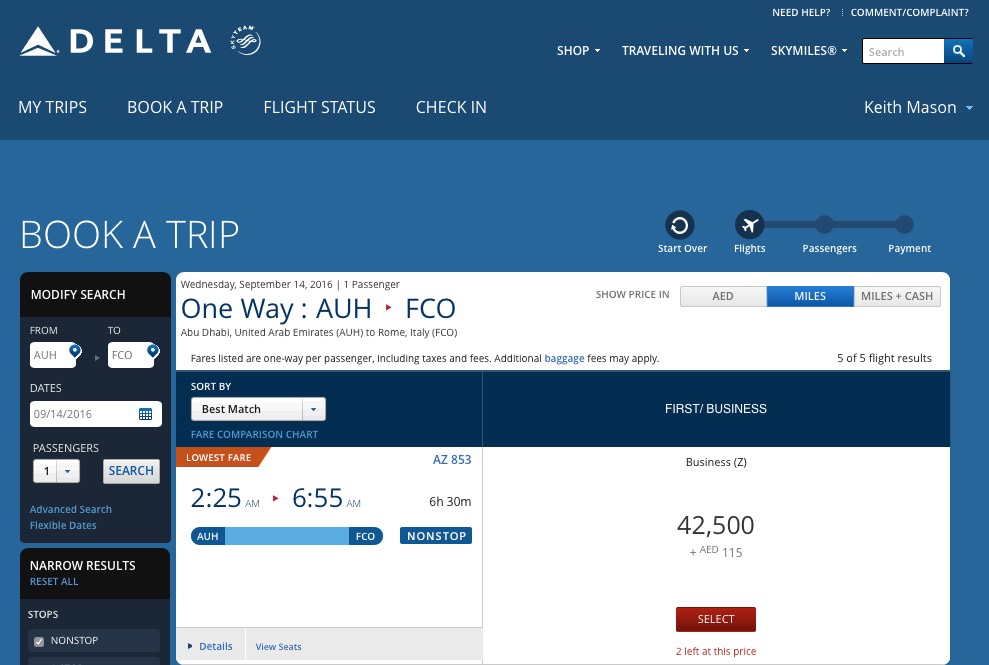 Summing up – why the Velocity + Alitalia partnership is noteworthy
Most importantly, is it a good idea to use Velocity Points for redemptions with Alitalia?
Yes, and no. Before the recent round of Etihad fees and award chart changes I would have said "it's nice to have Alitalia as a new option with Velocity, but nothing ground-breaking".
Now, Alitalia is the only carrier in the cheaper "table 1" Velocity pricing that can get you to Europe in a sane way from Australia, along with a Virgin Australia flight to Abu Dhabi – and this is why all of the info in this guide is worth knowing or coming back to.
Taking advantage of Alitalia's cheaper redemption pricing only works if getting on one of Virgin Australia's three x weekly flight from Sydney to Abu Dhabi isn't a problem for you. If you're stuck leaving Australia on Etihad, you're still going to be paying their higher prices and fees.
New Alitalia + Velocity redemption options launch – it's now one of the cheapest ways to use Velocity Points to fly to Europe
was last modified:
February 6th, 2019
by