I'd managed to arrange a last minute trip up to the Coffs Coast to go check out Rally Australia. Part of the trip was funded through work, but I had to enable to flights – the perfect use of points for flying domestically given the last minute booking (plans were only confirmed on Wednesday for the Friday trip) and consequent high prices of paid fares, at around $250 each way for the short 50 minute hop.
Qantas had no availability at the right time on the outbound leg; and Virgin had availability but only in Premium Economy – a shame, I'd be forced to sit up front with more leg room, trying their new Luke Mangan menu after checking out 'The Lounge' at Sydney T2. All up, 6900 Velocity points and about $30 in taxes.
The return timings made Qantas more appealing, coming back to Sydney on their Dash Q400. Qantas operate a 'Regional Lounge' in Coffs which turned out to be essential and was the main reason I booked QF coming back. I needed the flexibility in my arrival time to Coffs Airport so Qantas it was, at 8000 Qantas points and $23 in taxes.
I rocked up at Sydney Airport at lunchtime in time for my mid afternoon Virgin flight, with an hour or so spare to explore The Lounge thanks to my newly minted Gold card from the Virgin status match program.
After dropping off my bag at check in I wandered over to the lounge to see what the fuss is about. All of the lounge reception staff were busy with a queue about 5 deep; I assume they were either fixing up ticketing or status match queries, so after about 30 seconds I skipped out of the queue and just walked in, figuring they would stop me and ask for my card if it was a problem. It wasn't, and I sauntered on through.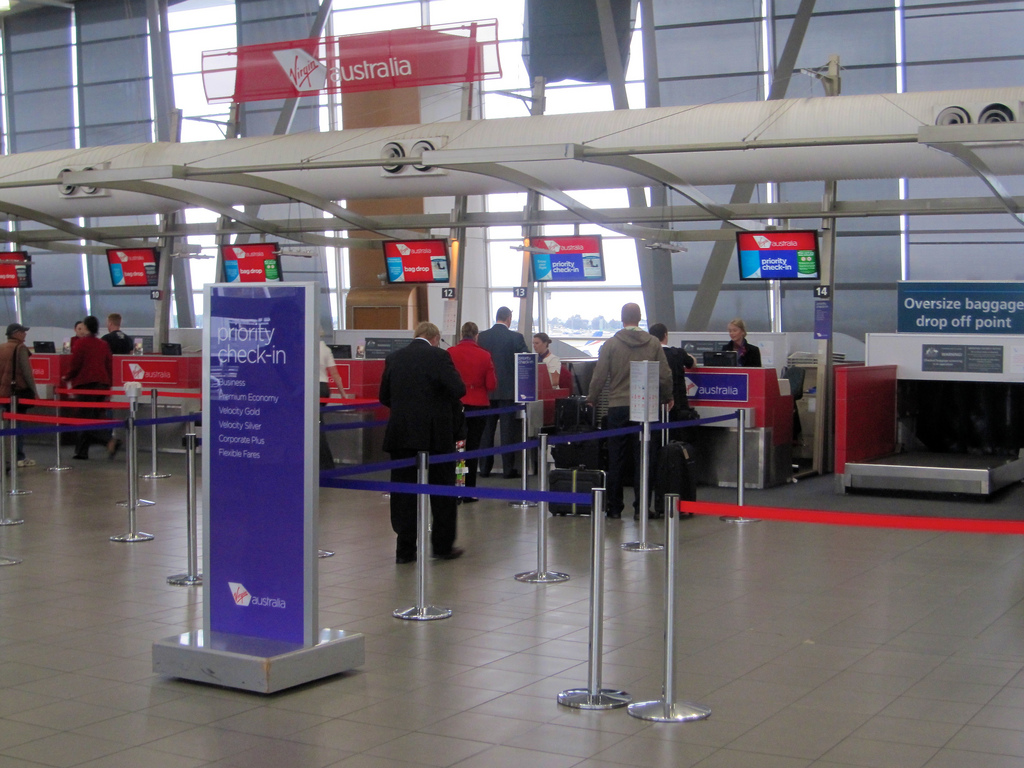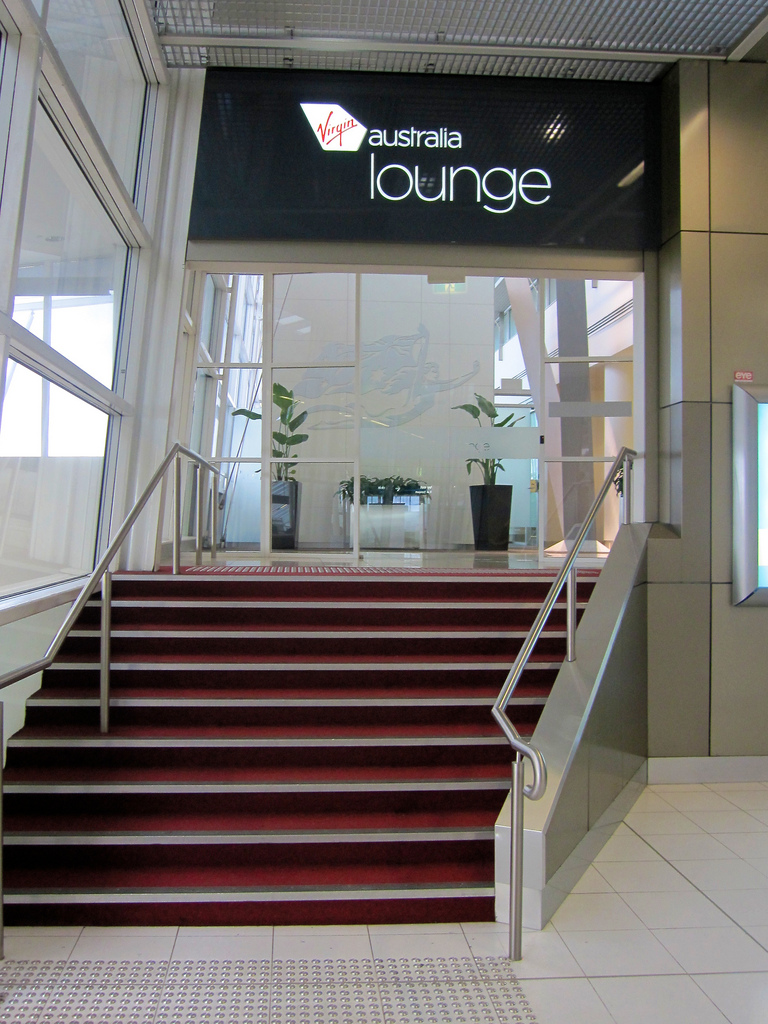 Now, admittedly this was a Friday afternoon, but the place was pretty packed with minimal free space near the windows (which have a great view of the Tarmac). There was plenty of seating around the corner, but it was hard to escape blaring TV's and many of the tables were uncleared.
The buffet offered a nice spread of options, but again nothing really above and beyond what Qantas have on offer, while the manned bar was quite lively and staff seemed happy to help with whatever beverage you might want.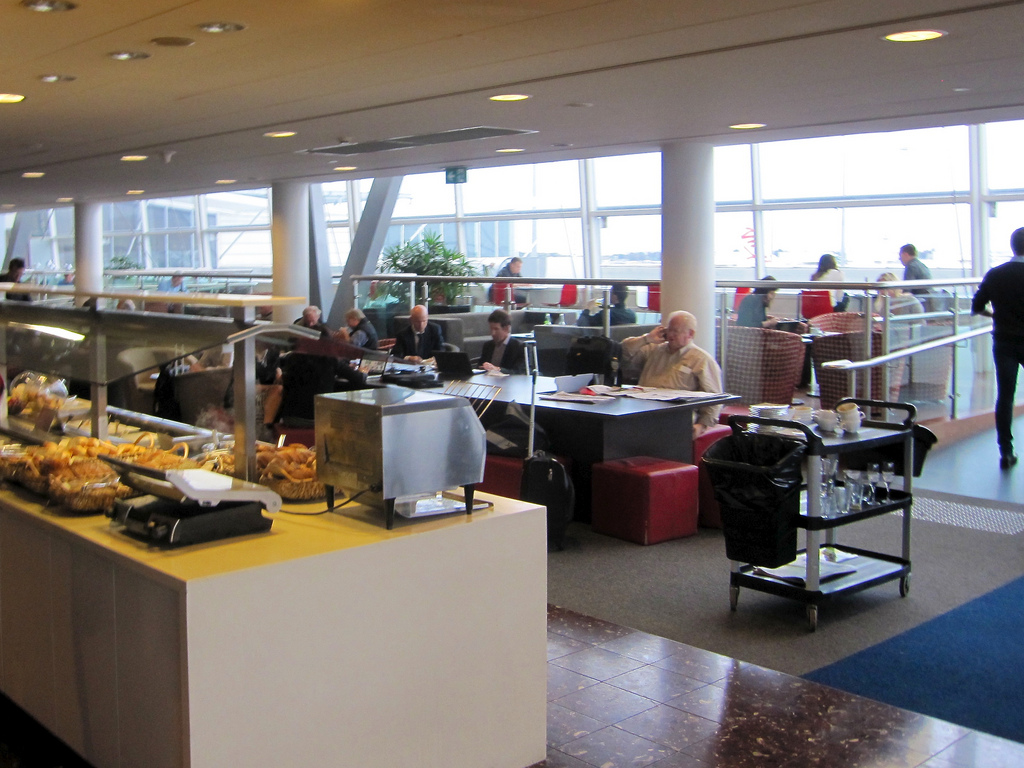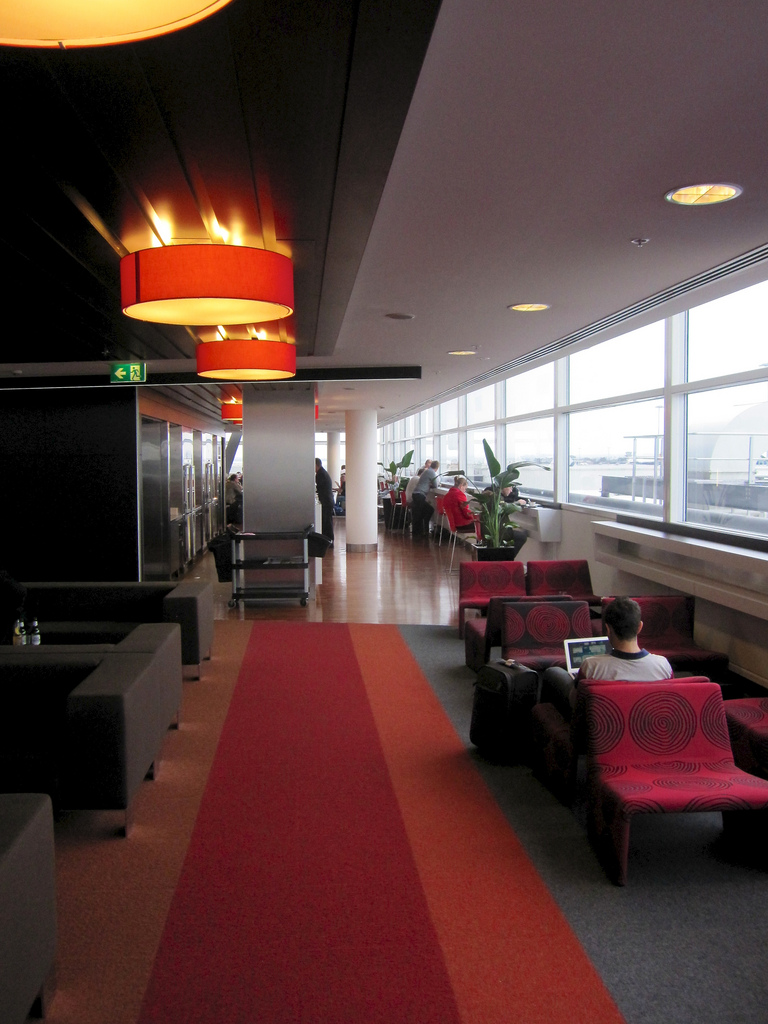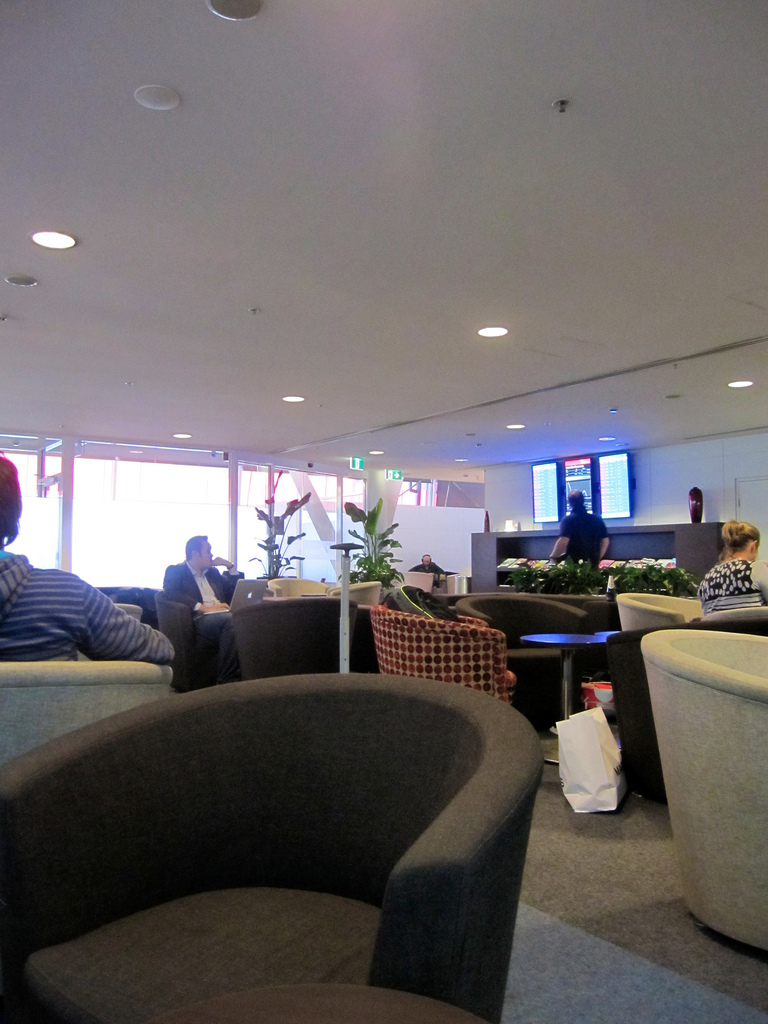 I left the lounge after 1/2 hour as, frankly, I was getting a bit bored and wanted to wander off and take some photos with a decent Canon 60D SLR and 40-200mm lens I had rented for the weekend. The results of my photographic noodlings are below – I loved having such a great camera for shooting pics with.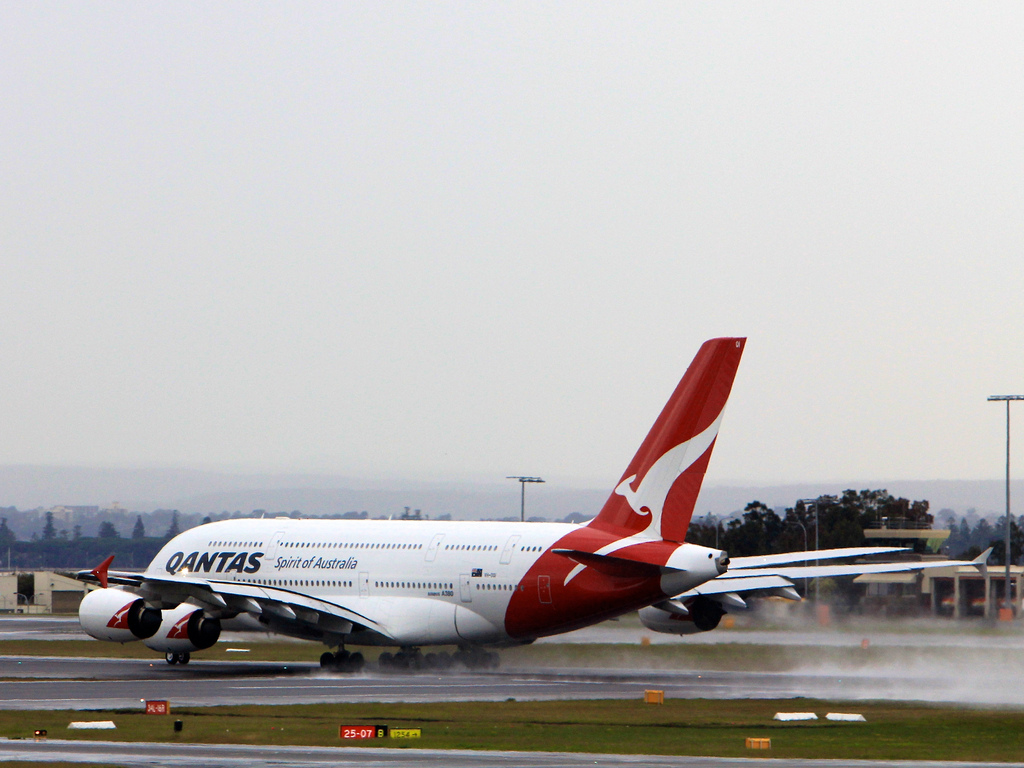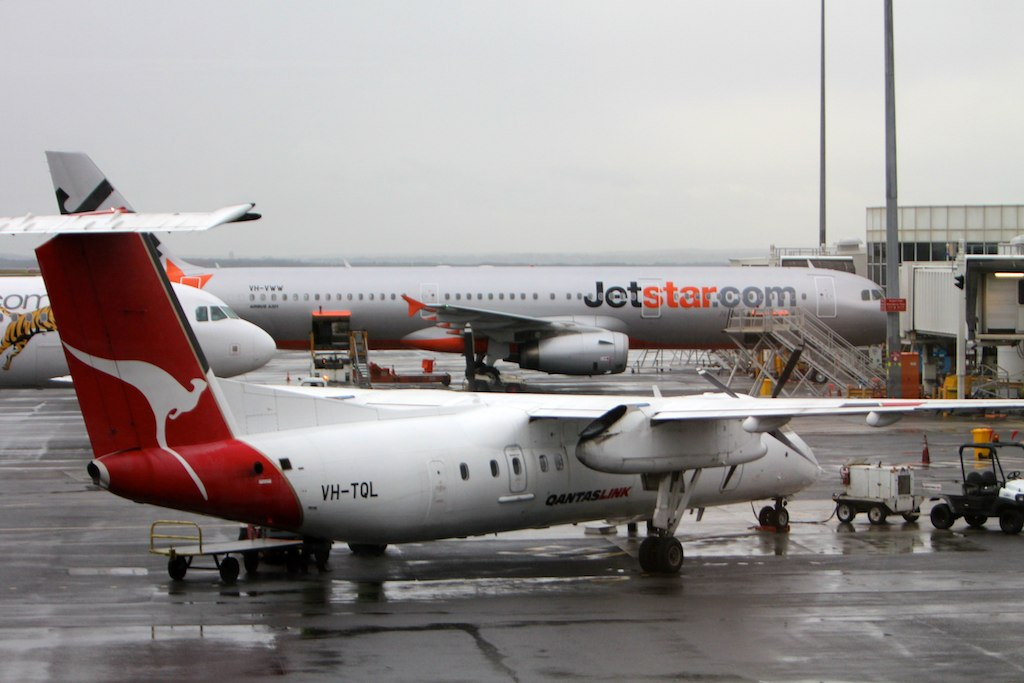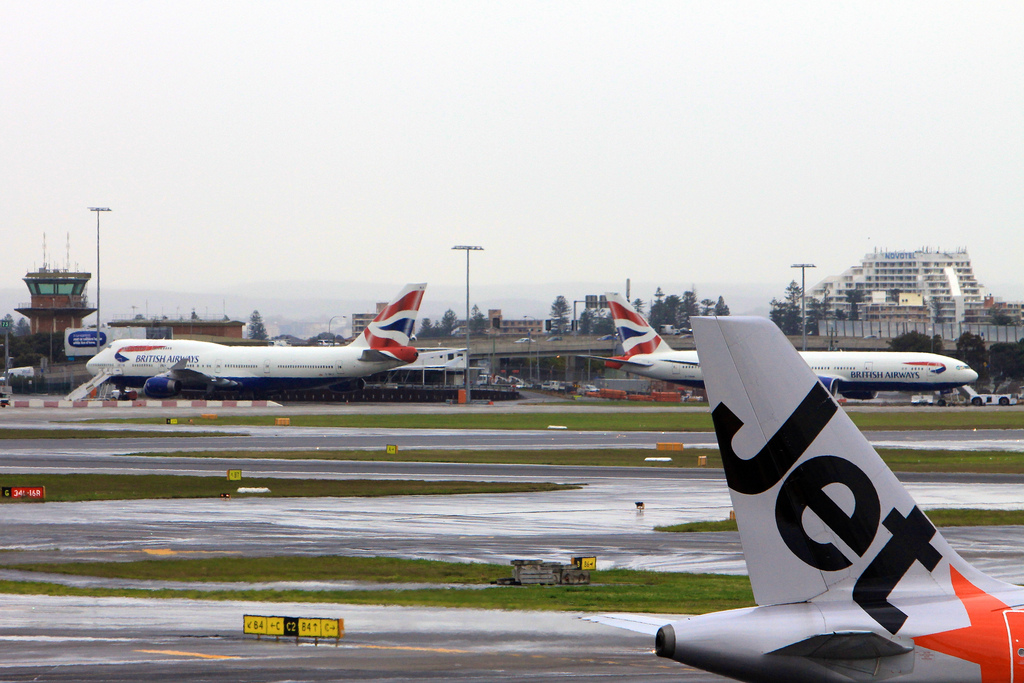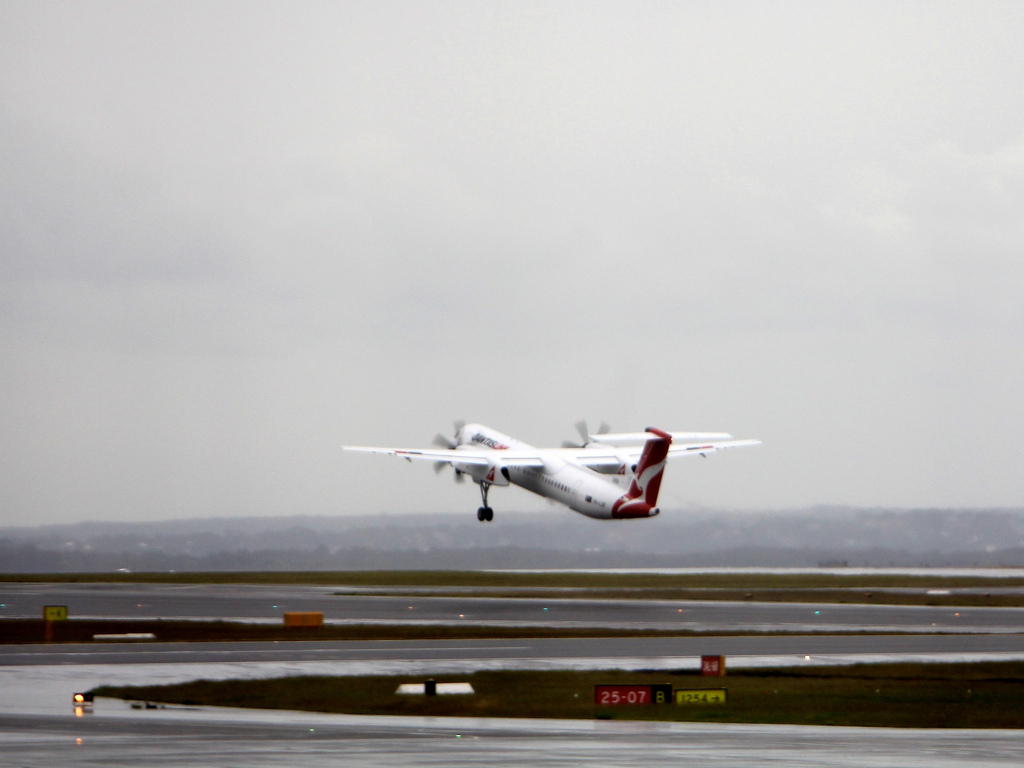 The Flight
After heading to the gate a bit early and waiting for 10 minutes, boarding was called – VA staff did a decent job of policing the premium lane, so I could walk straight past the long line for economy – and at the desk my boarding pass for seat 2A was replaced for 1A on the way past, which I was a bit disappointed by as I prefer non bulkhead seats more often than not.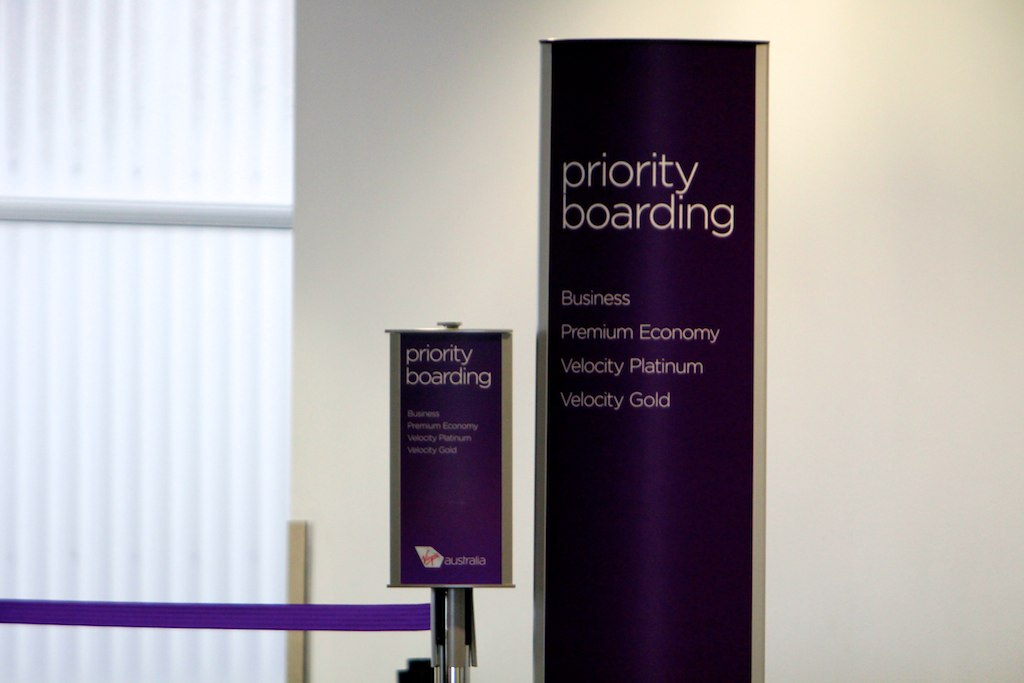 No matter for a short flight like this, and on down to the Embraer for boarding. As I suspected, while seat 1A had more kneeroom than 2A, room at my feet was compromised by the solid bulkhead. Ah well.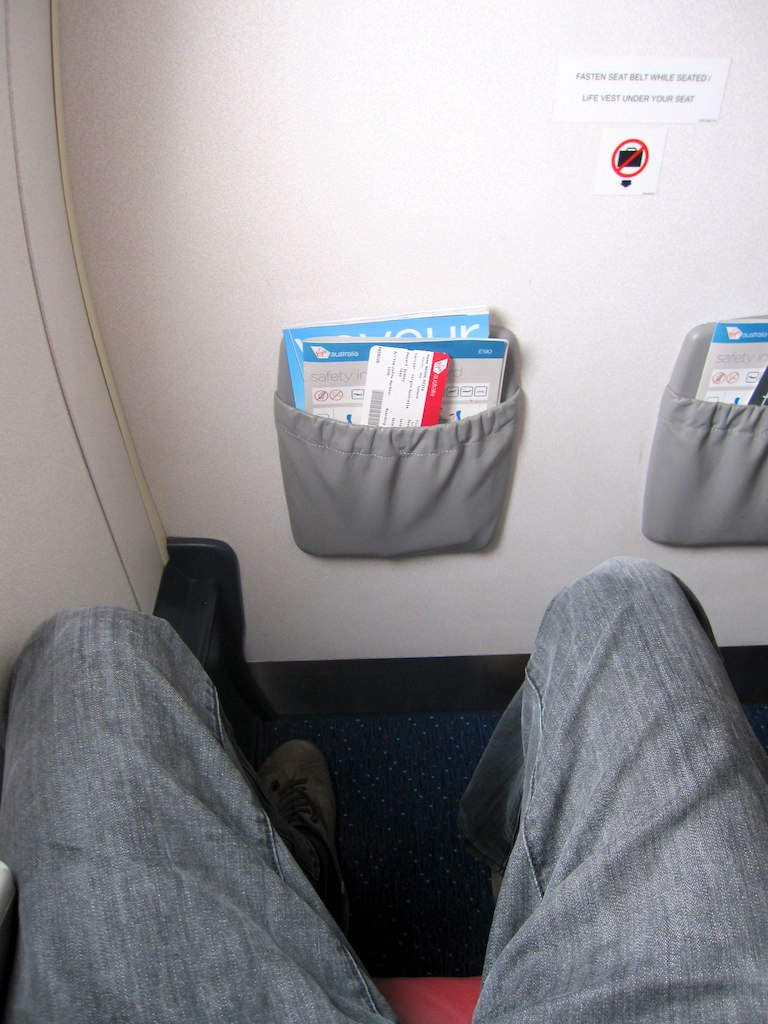 Once boarding was done and dusted, the 4 premium passengers in the first row were offered bottled water. We departed and shortly after take off the flight attendants explained the complimentary food, where premium passengers can pick from items from the priced menu, for free. I went with a Luke Mangan noodle salad, which was pretty tasty and a good size for such a short flight.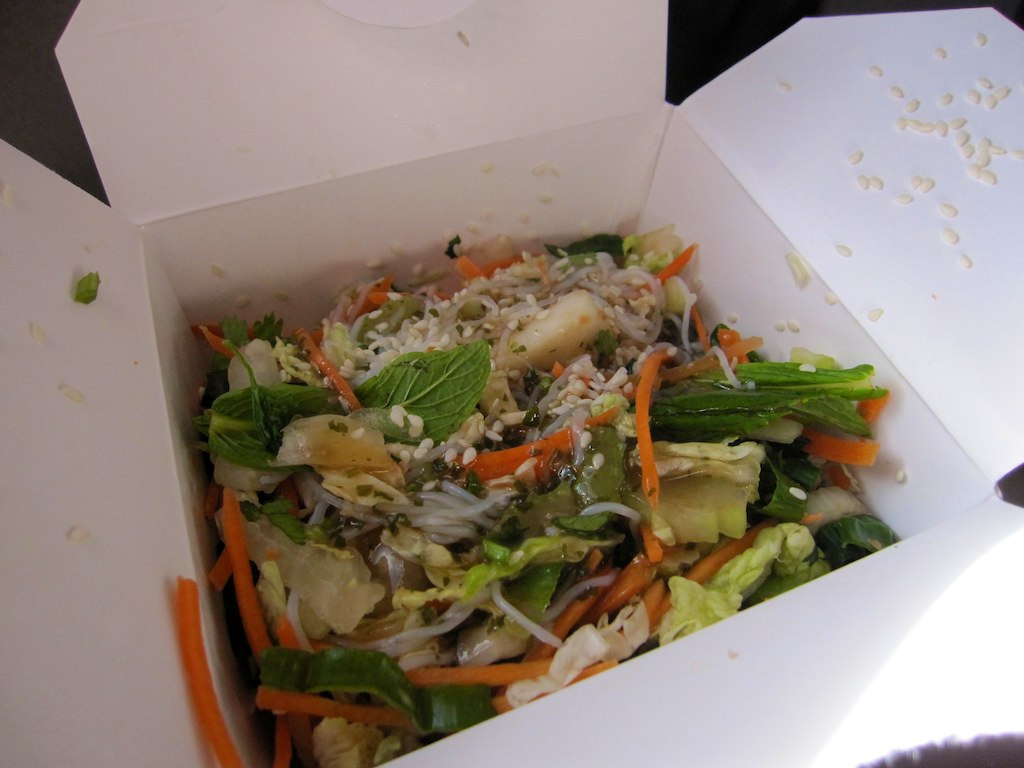 The descent into Coffs was typically pretty – a great sunny afternoon view of the hilly landscape of the central NSW coast.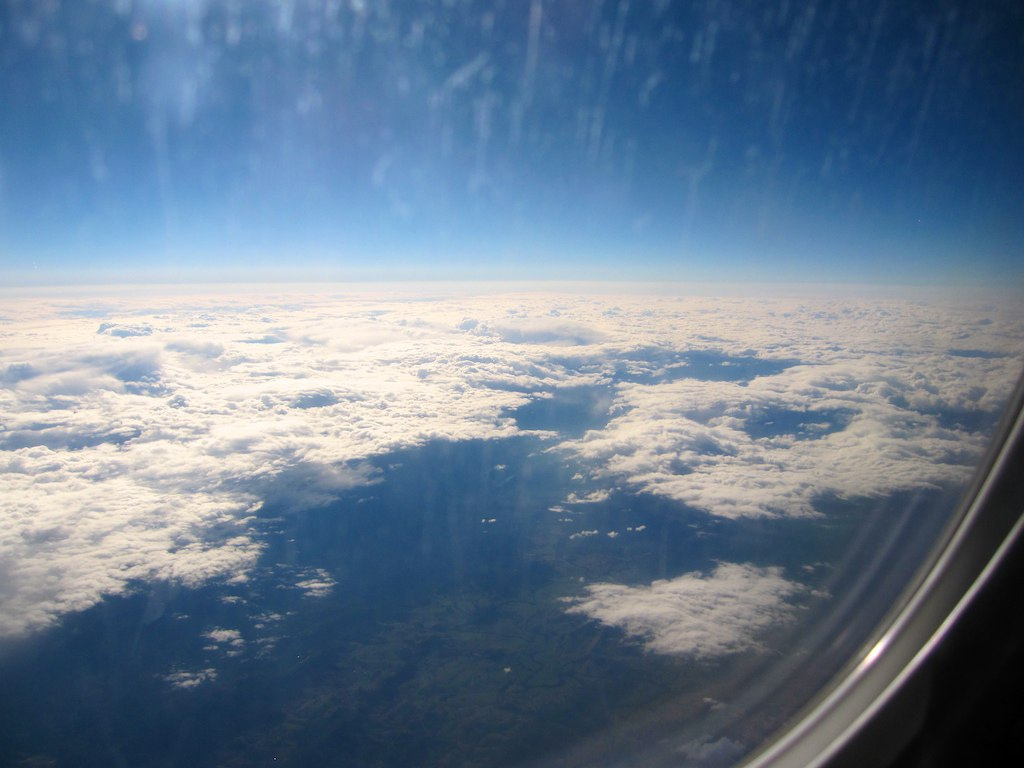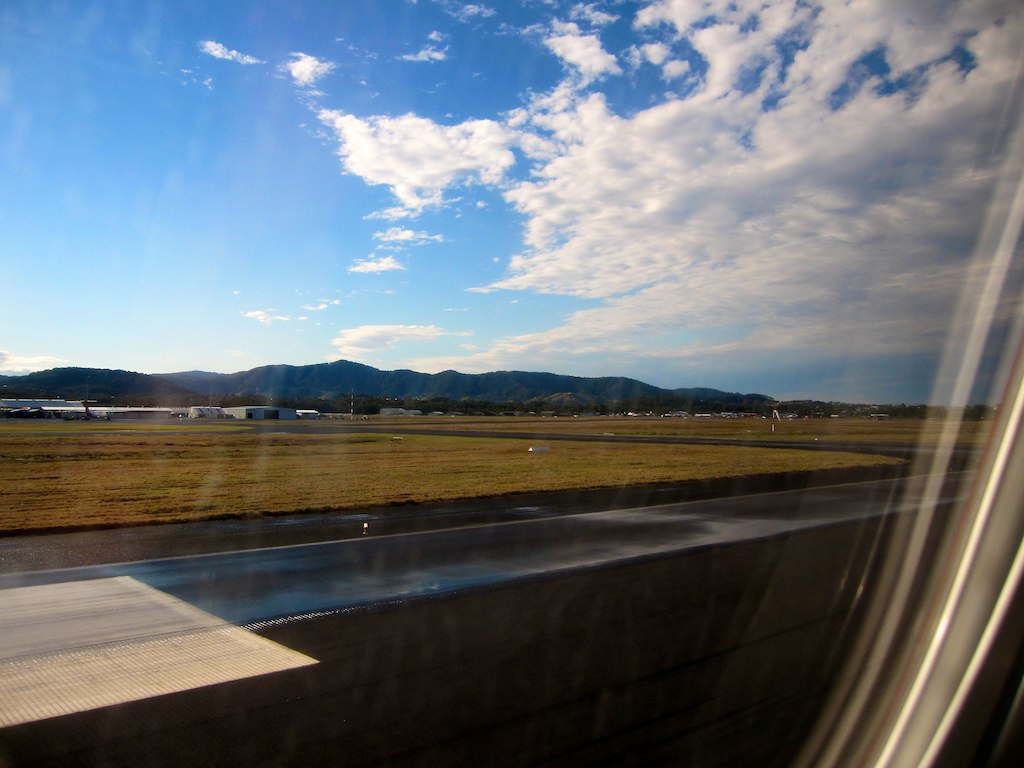 I've used Qantas' domestic lounges at Sydney T2 and T3 a fair bit. Virgin definitely came up to their standard, but not beyond. It was nothing truly special, partly due to me having had no actual interactions with any Virgin staff the whole period I was there.
I've only had a few years experience in flying domestically in Australia, so I can only think that the publicity surrounding Virgin Australia's new lounges (and broader strategy of moving upmarket) is because Qantas now have someone positioning themselves as a worthy competitor. Their new branding and market positioning is certainly appealing, and I appreciate that they are going after Qantas aggressively.
Virgin Australia E190 Domestic Premium Economy Review – DJ1167 Sydney to Coffs Harbour
was last modified:
November 29th, 2021
by