A quick business trip to Queensland necessitated a two-night stay at a hotel allowing for quick and convenient access to the Gold Coast hinterland. As a loyal Marriott Bonvoy member, I booked a stay at the Surfers Paradise Marriott Resort & Spa, having previously held corporate events at the hotel.
Research & Booking
The Surfers Paradise Marriott Resort & Spa is an institution on the Gold Coast and a stalwart on the local skyline. It is ranked #4 out of 33 hotels in Surfers Paradise by Tripadvisor.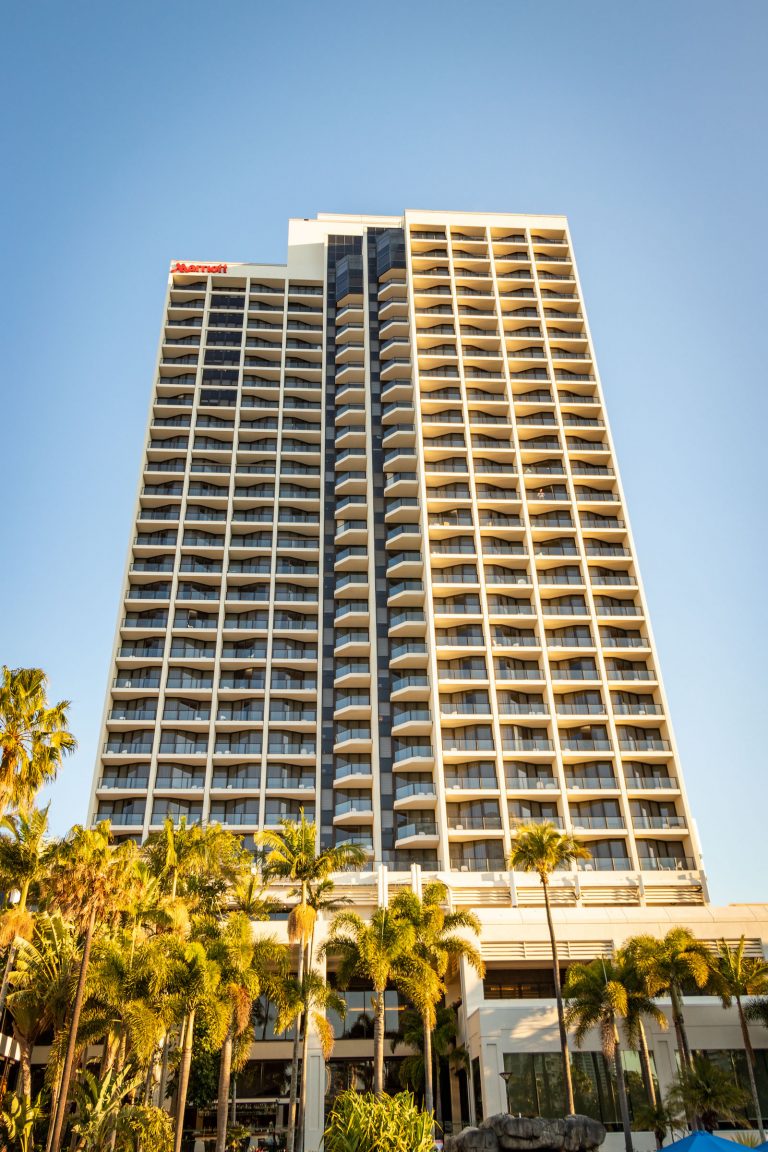 It is a Marriott Bonvoy Category 5 hotel, with a base room rate of 35,000 points per night (or 30,000 points for off-peak nights and 40,000 points during peak—when this option is introduced on 14 September 2019.
Rooms start at approximately AUD$287 per night for a 'Hinterland King' guest room with a king bed. I instead selected an 'Ocean View King' guest room, as I knew from my previous visit that this room type would afford me the opportunity to photograph the sunrise from my private balcony.
Lobby & Check-in
Arriving at the hotel to check-in just after 5.30pm, my eyes are immediately drawn to the impressive grand staircase that occupies the main lobby area. Several staff members at the hotel commented that this staircase is the feature in many a high-school formal class photo for local students and wedding party photos for those choosing to have their reception in one of the hotel's many function rooms.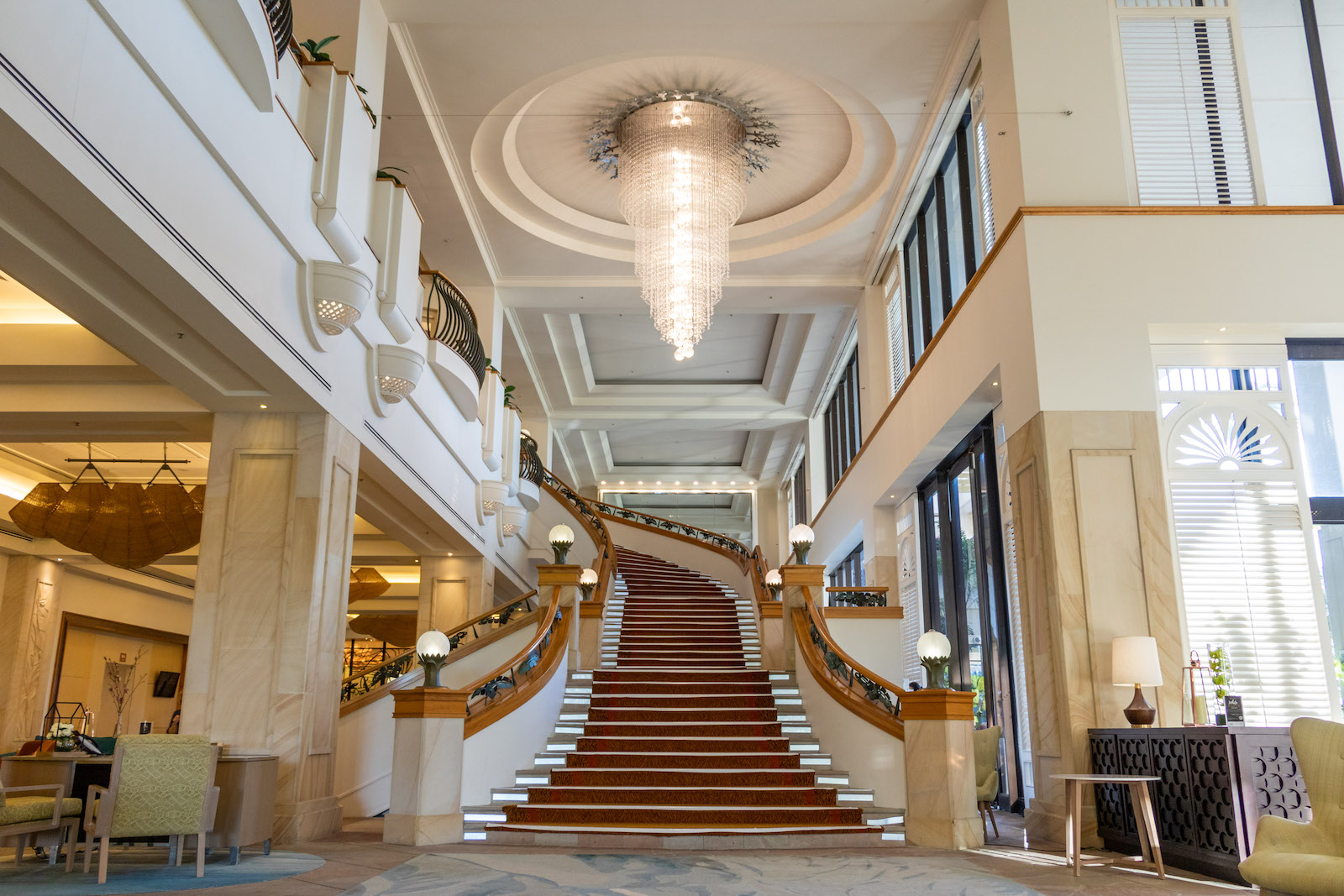 To the left of the grand staircase is the main check-in area with two large counters, including a dedicated line for Mariott Bonvoy Elite guests.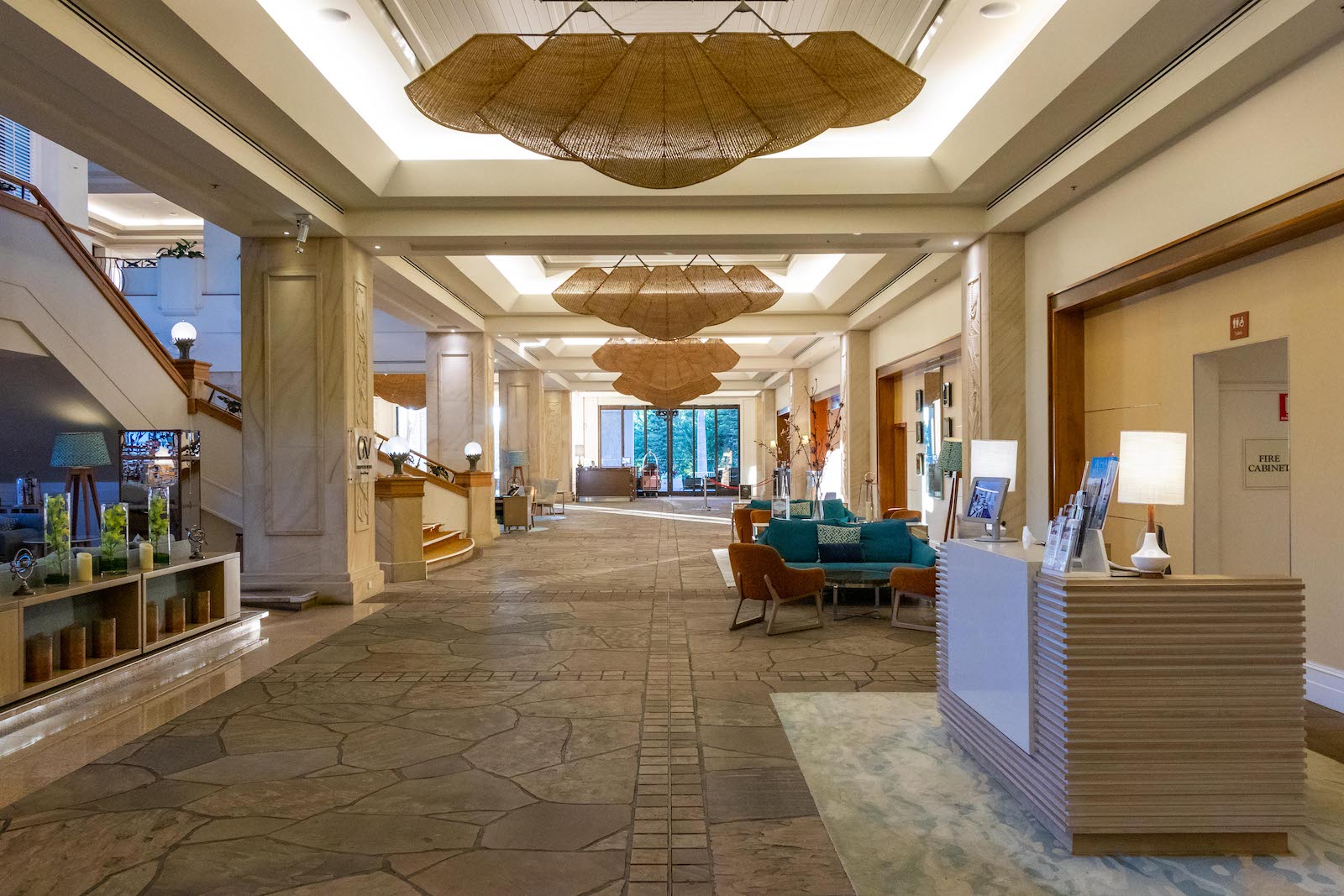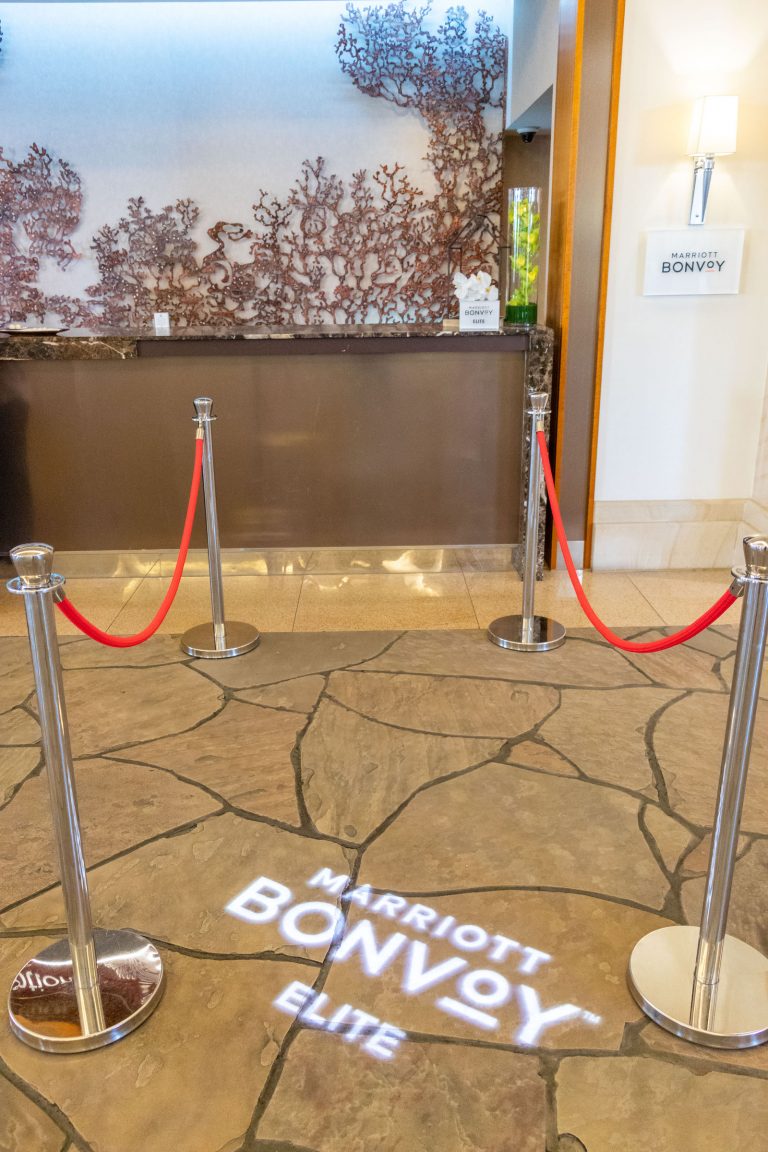 I was immediately offered a glass of champagne and two white-chocolate welcome treats to enjoy whilst the check-in process was completed.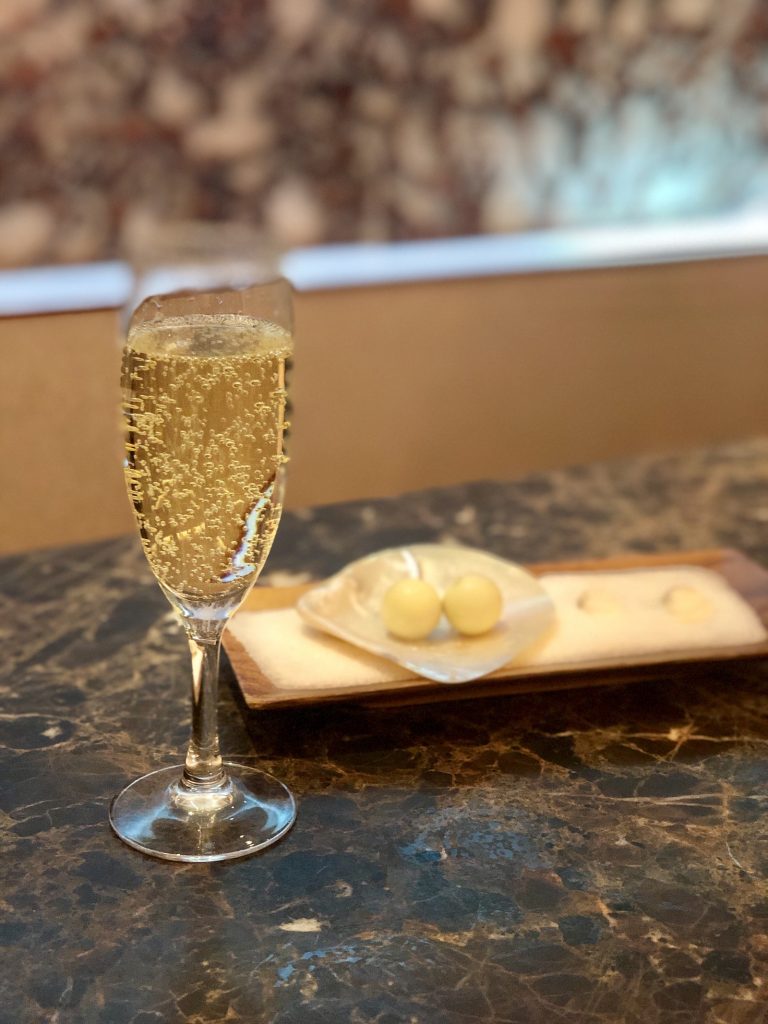 If bubbles aren't your thing, you can also procure filtered, sparkling and ambient water on tap from the modern 'water cart' that is situated to the right of the lobby entrance.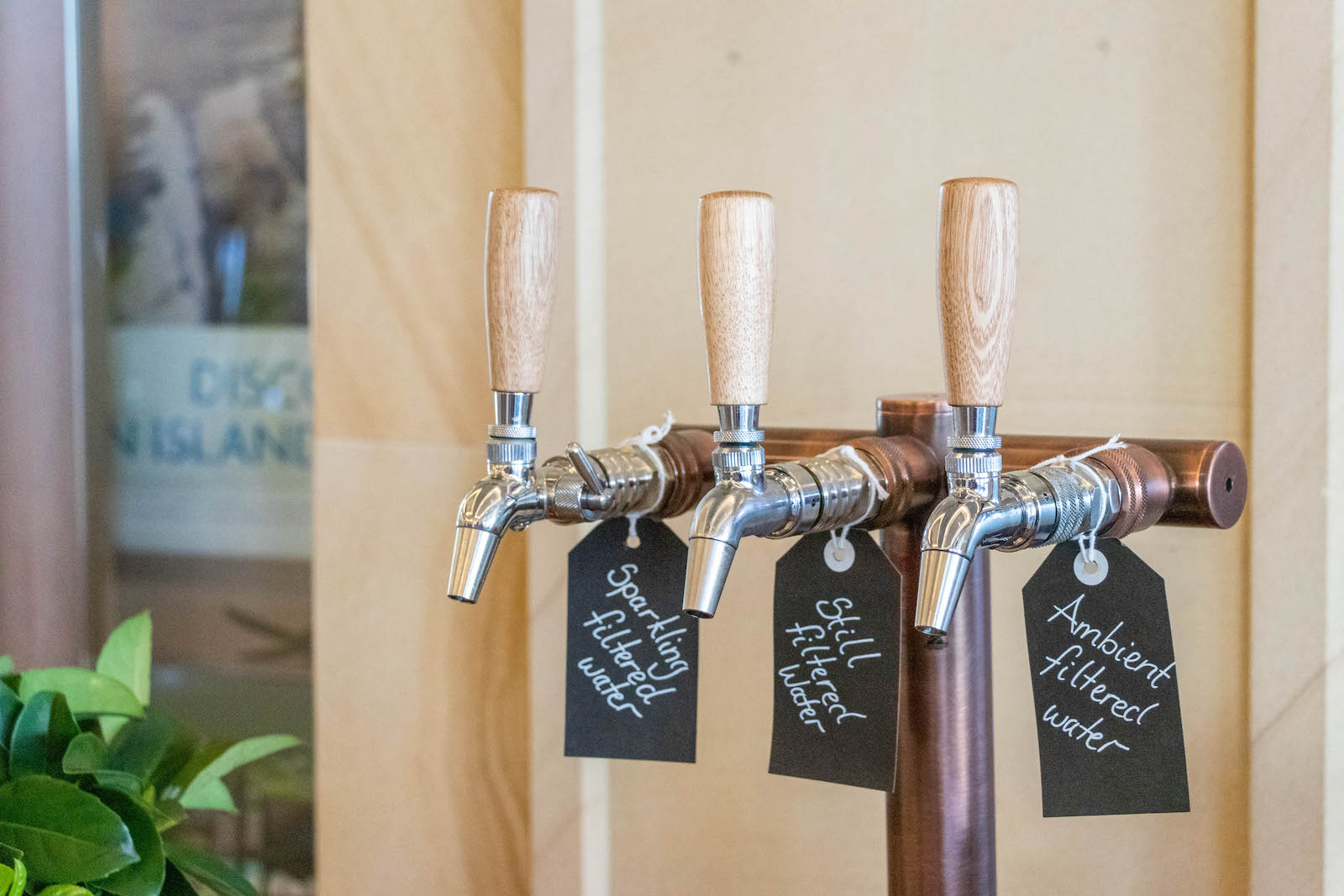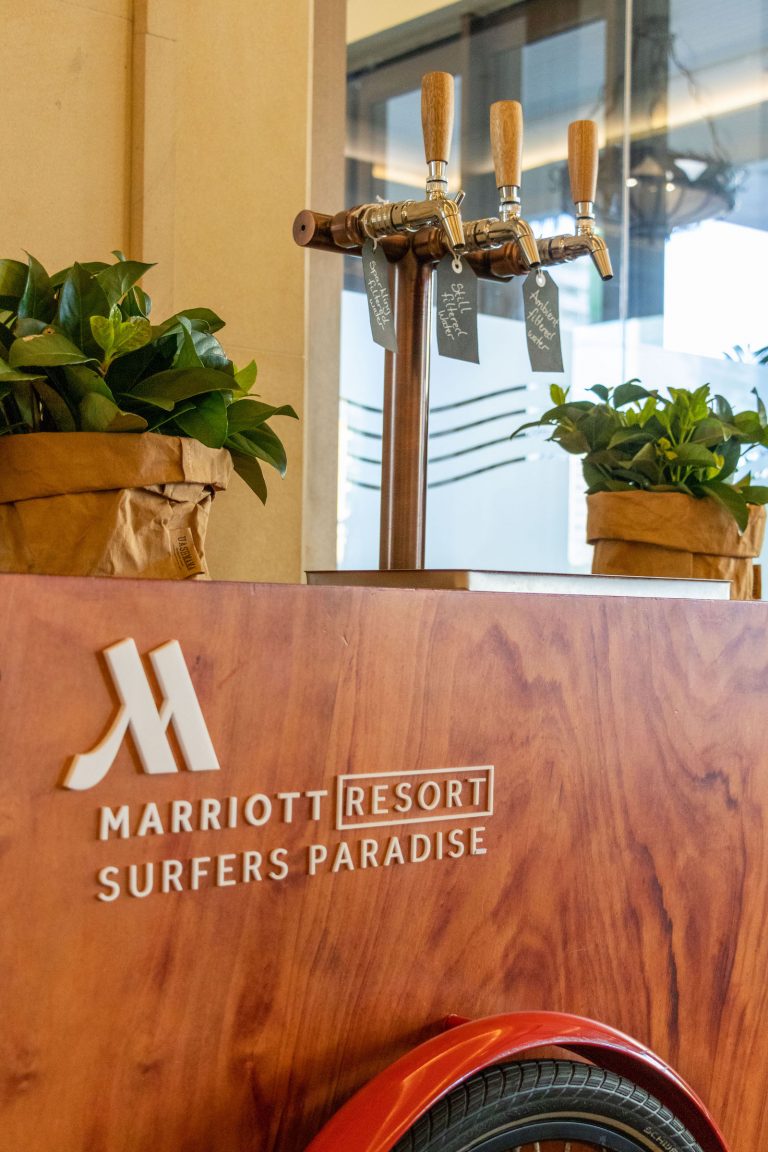 Recognising my Gold Elite Bonvoy status, I then received the awesome news that I had been upgraded to one of the hotel's 23 suites.
Room – Junior Suite
As this was a business trip and I had no plans to leave the hotel property except for customer engagements during the day, I was incredibly grateful for the upgrade to the junior suite as it provided me with additional space to relax in the evenings and a desk with a view.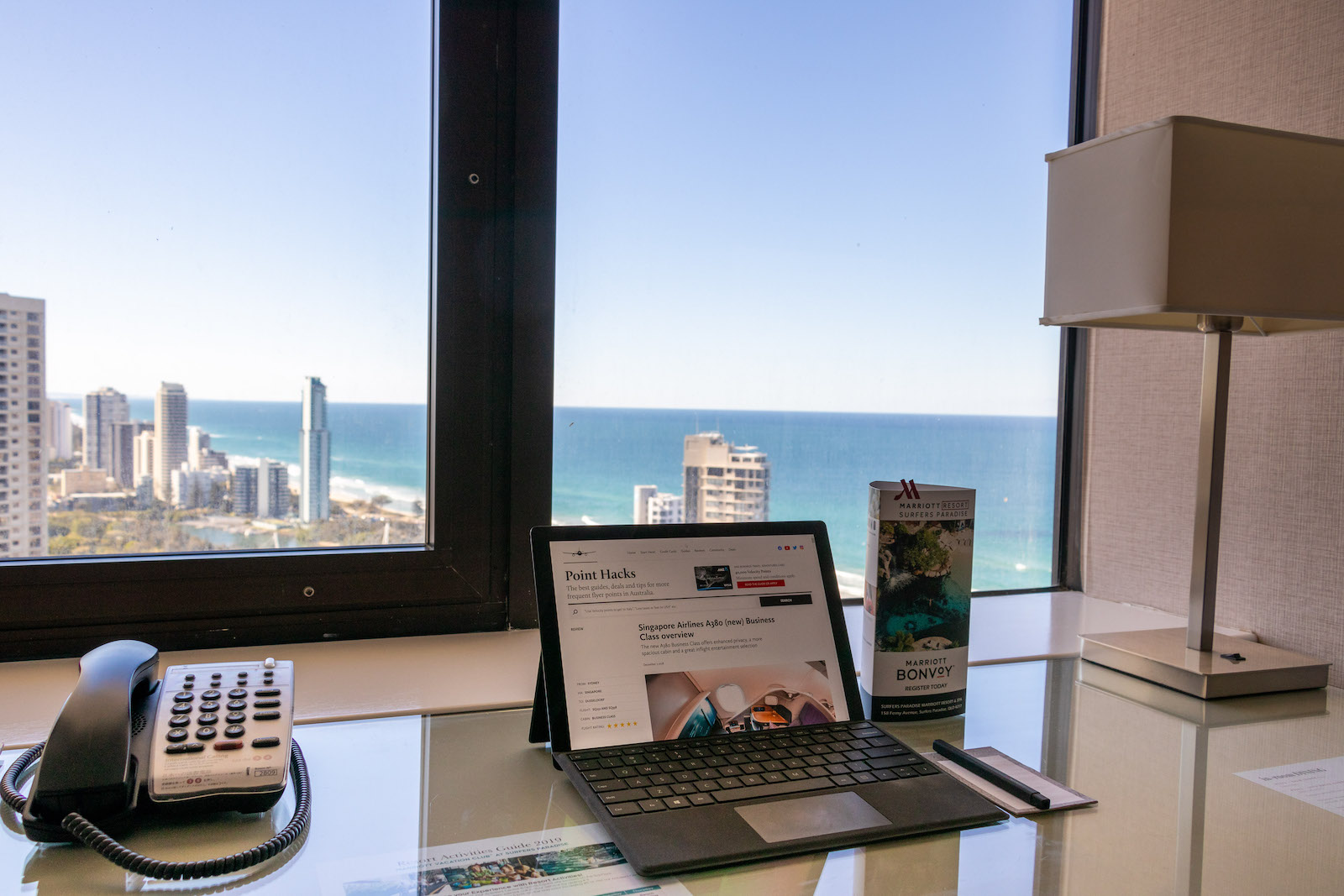 Entering the suite, you'll find a side-table with lamp and a mirror for those last-minute vanity checks before heading out the door.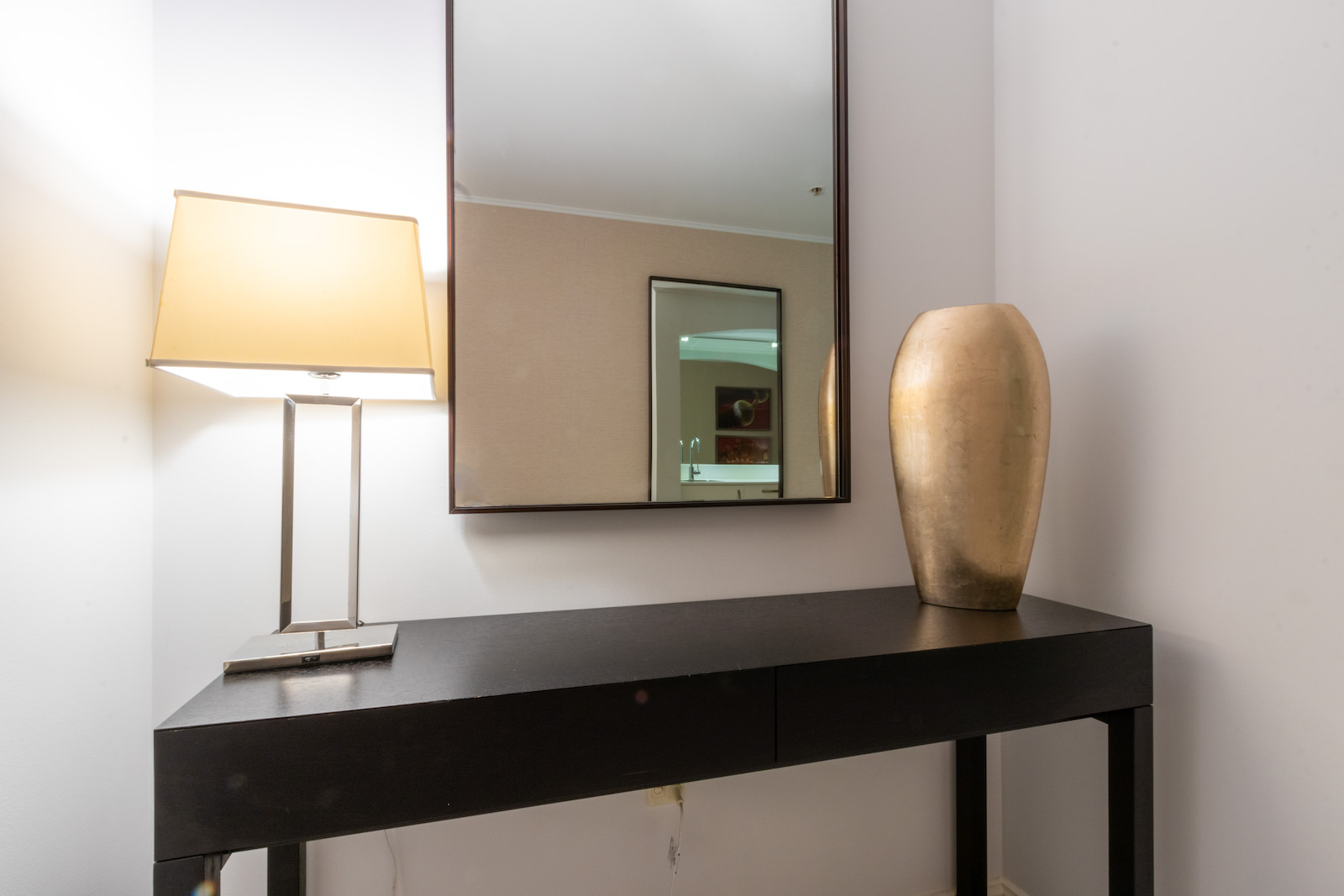 To the right is another mirror.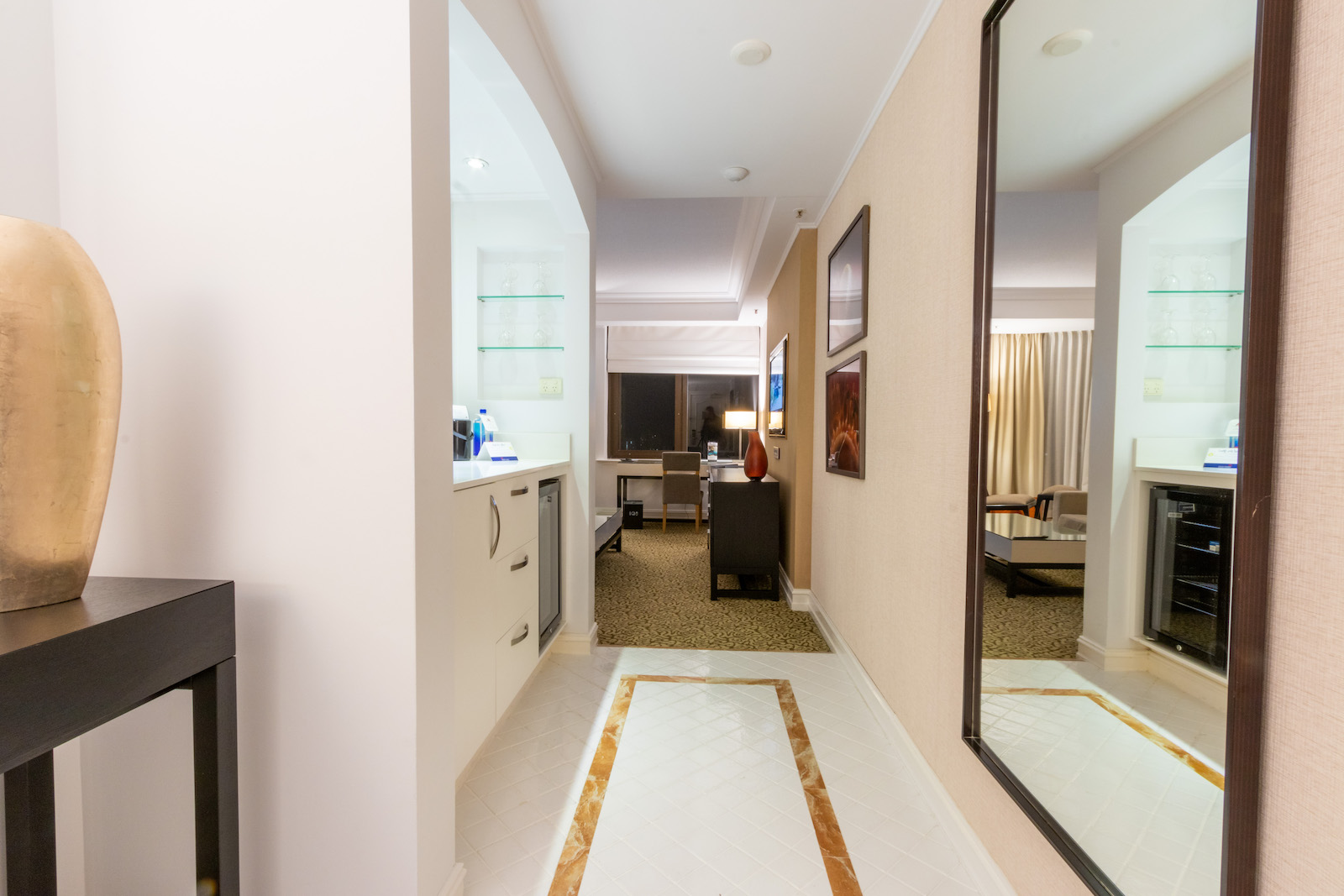 In the entrance hallway you'll also find the kitchenette, with bar-fridge, sink and tea and coffee making facilities. The entire wall behind the kitchenette is, you guessed it, another huge mirror.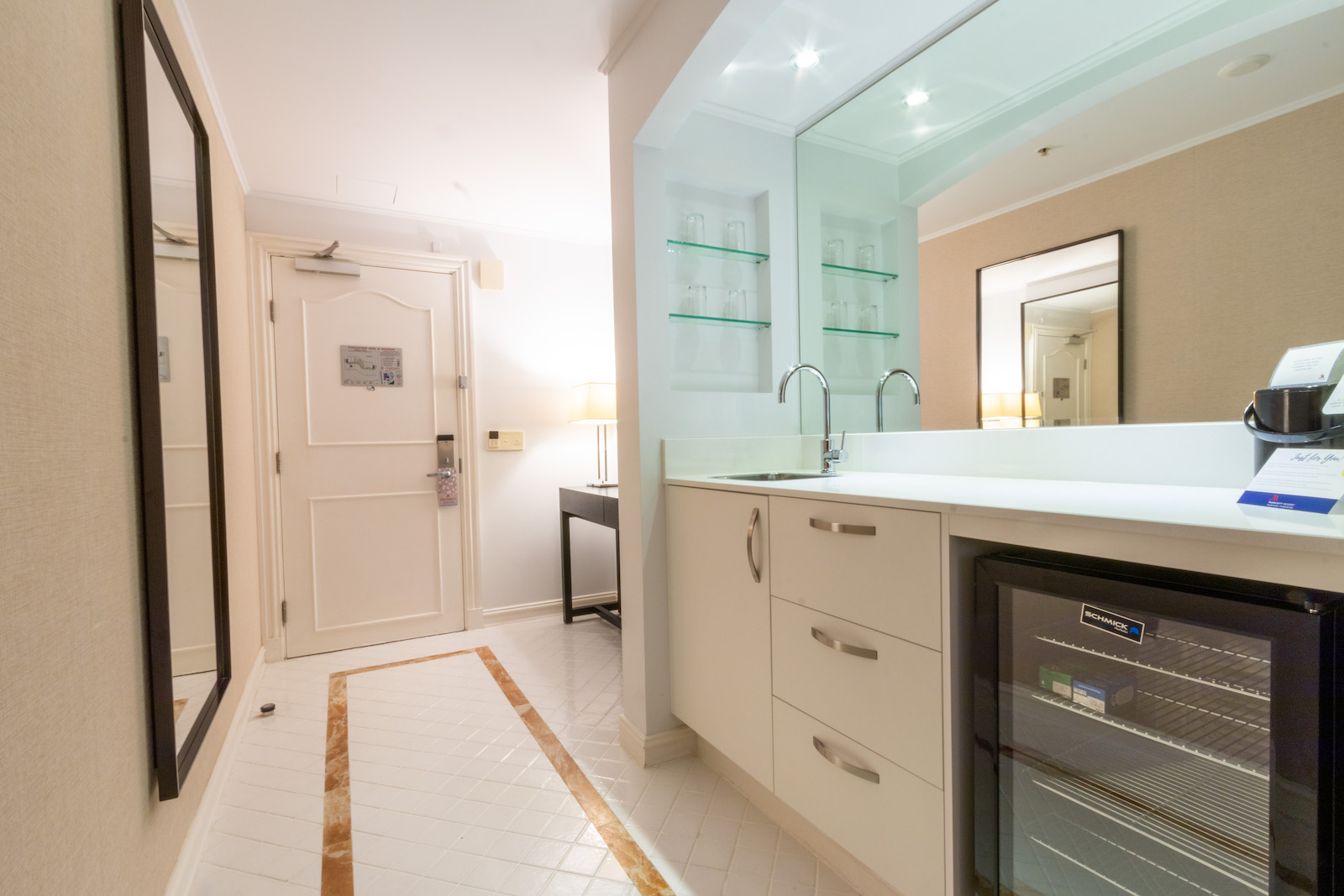 The hallway opens up into the main suite area, with coffee table, three-seater lounge and workspace nestled under the window.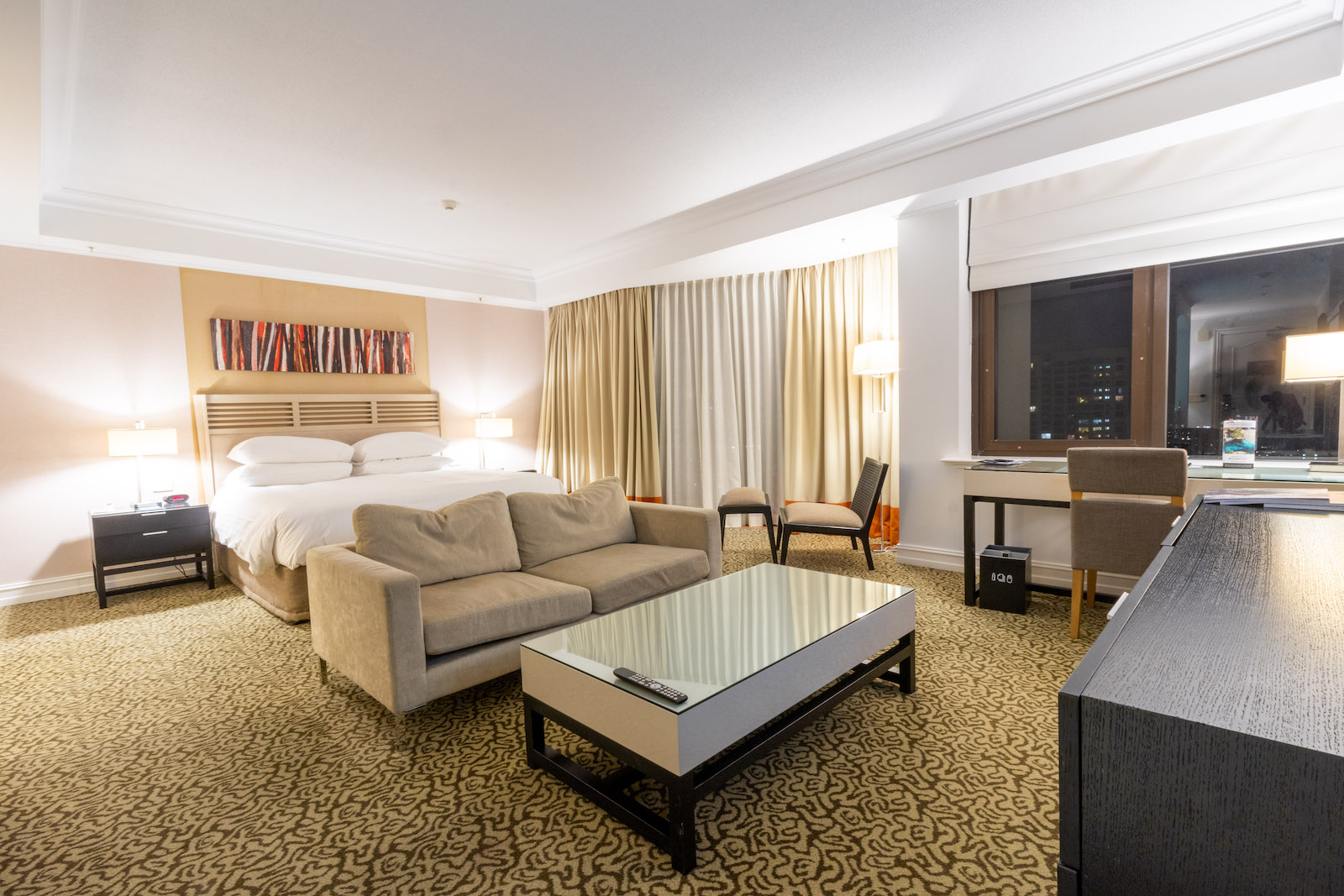 Behind the lounge is the super-sized bed, the access to your private balcony and another chair and ottoman.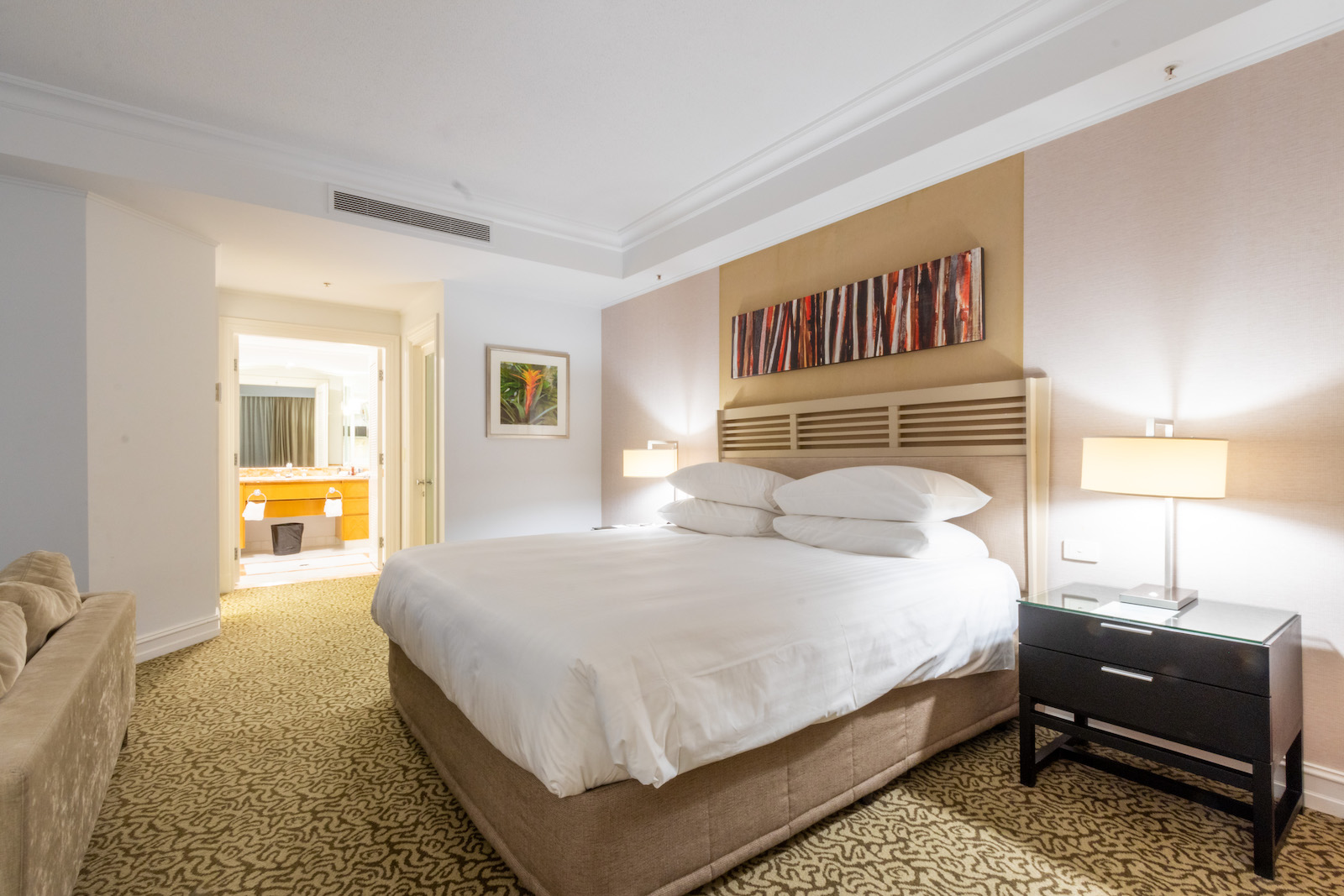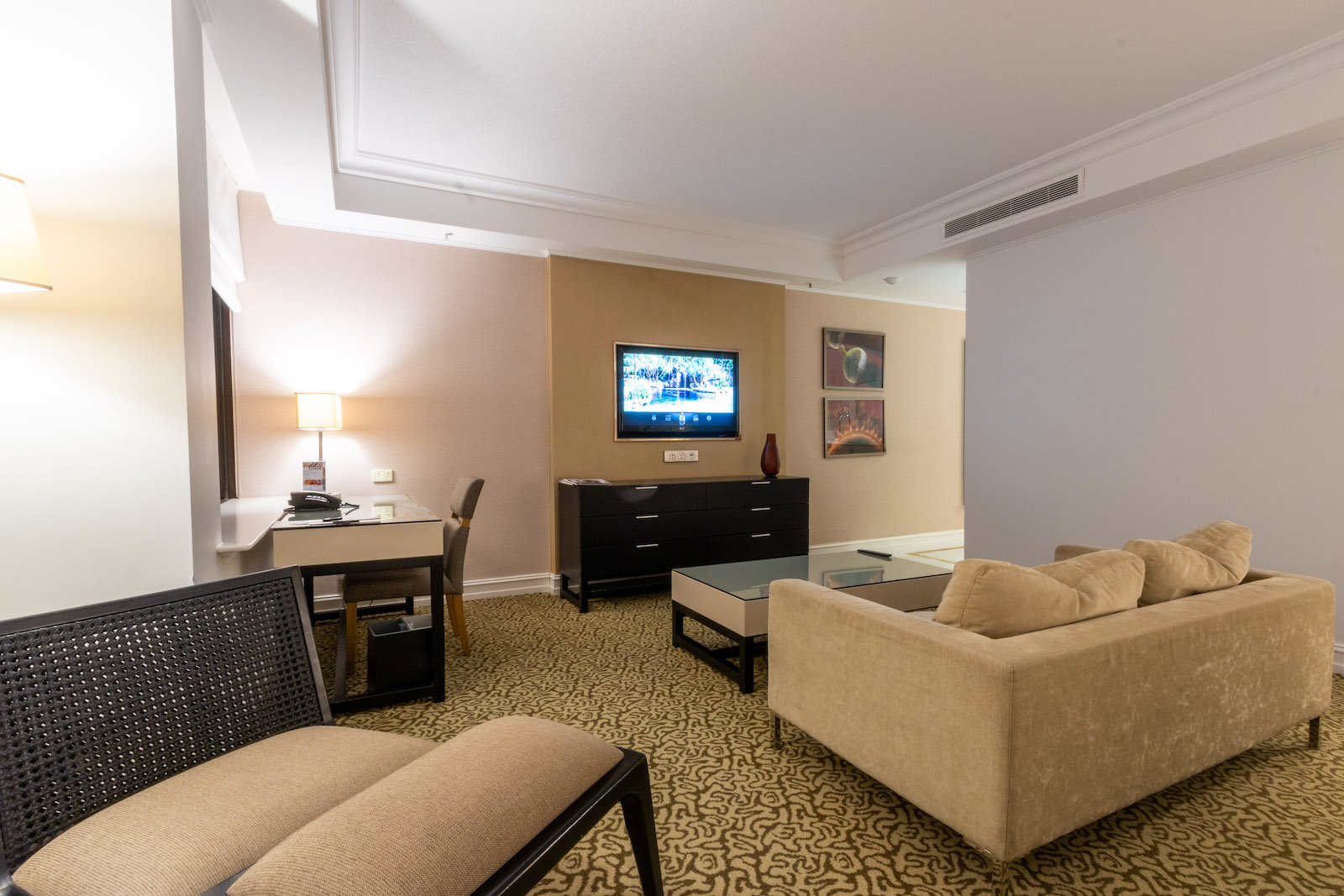 There is a walk-in robe, with safe, iron and ironing board and water closet separate to the main bathroom (both of which have more mirrors).
After about 30-minutes of settling into my room I was delivered a welcome board with macarons, chocolate and a hand-written card from the front office assistant manager. Icing sugar had been sprinkled onto the board in the shape of the Marriott logo which was a nice touch.
Bathroom
You enter the bathroom via double doors and there is a sizable spa-bath to the left, single sink in the middle of the room and a walk-in shower off to the right. Once again, there are mirrors everywhere, including above the bath, so there's really no excuse to not be looking your absolute best while you're staying at this hotel. It also made photographing the bathroom almost impossible.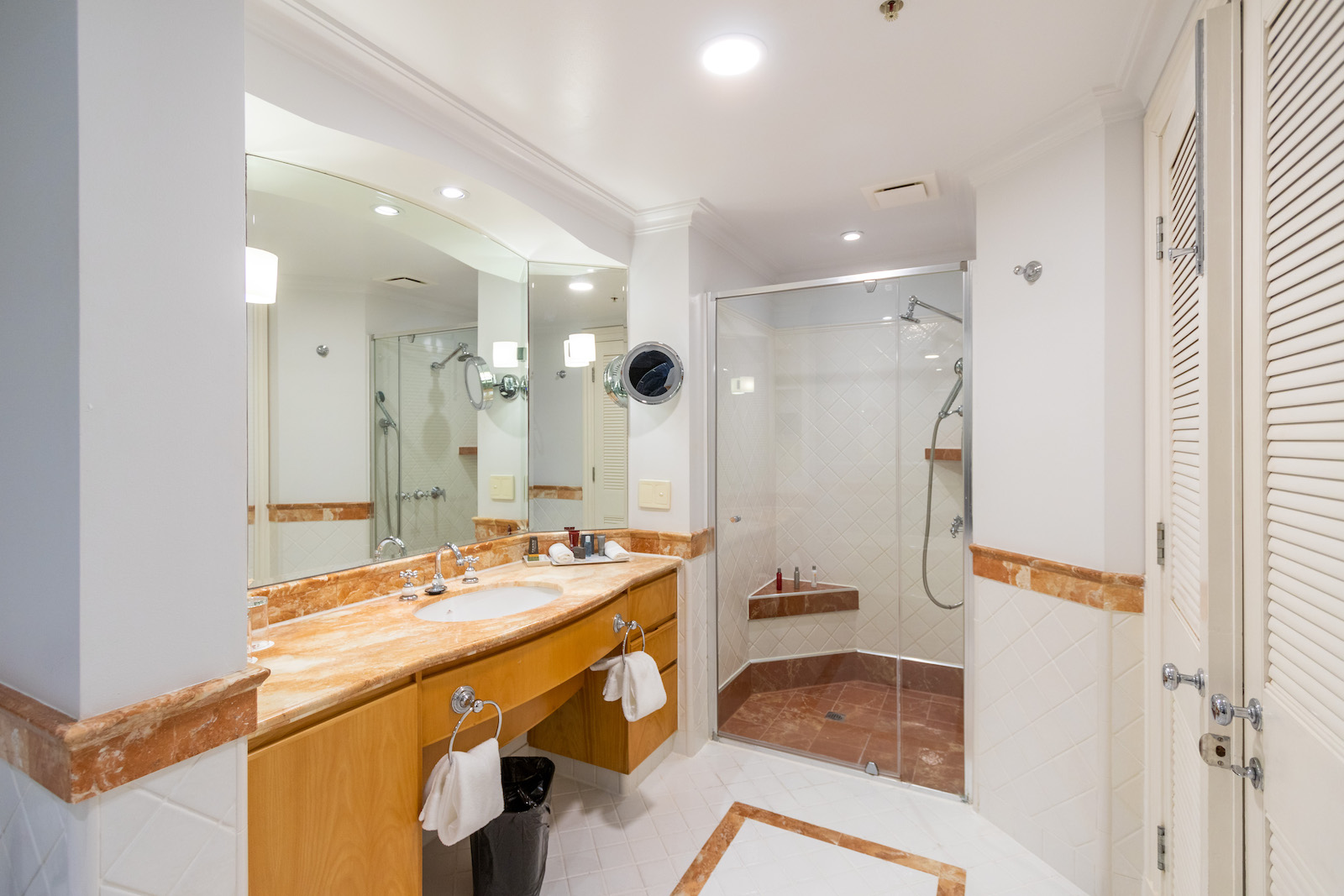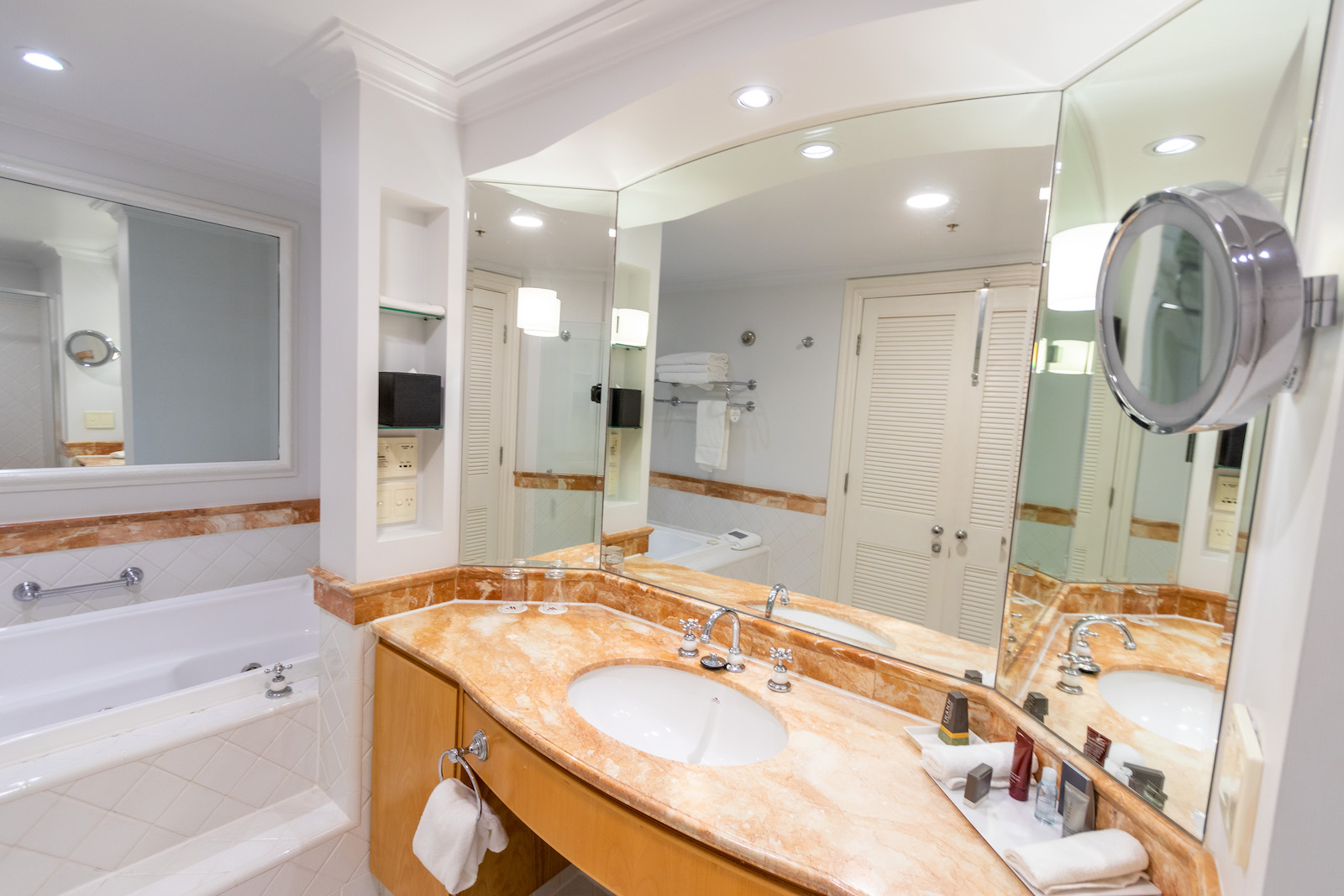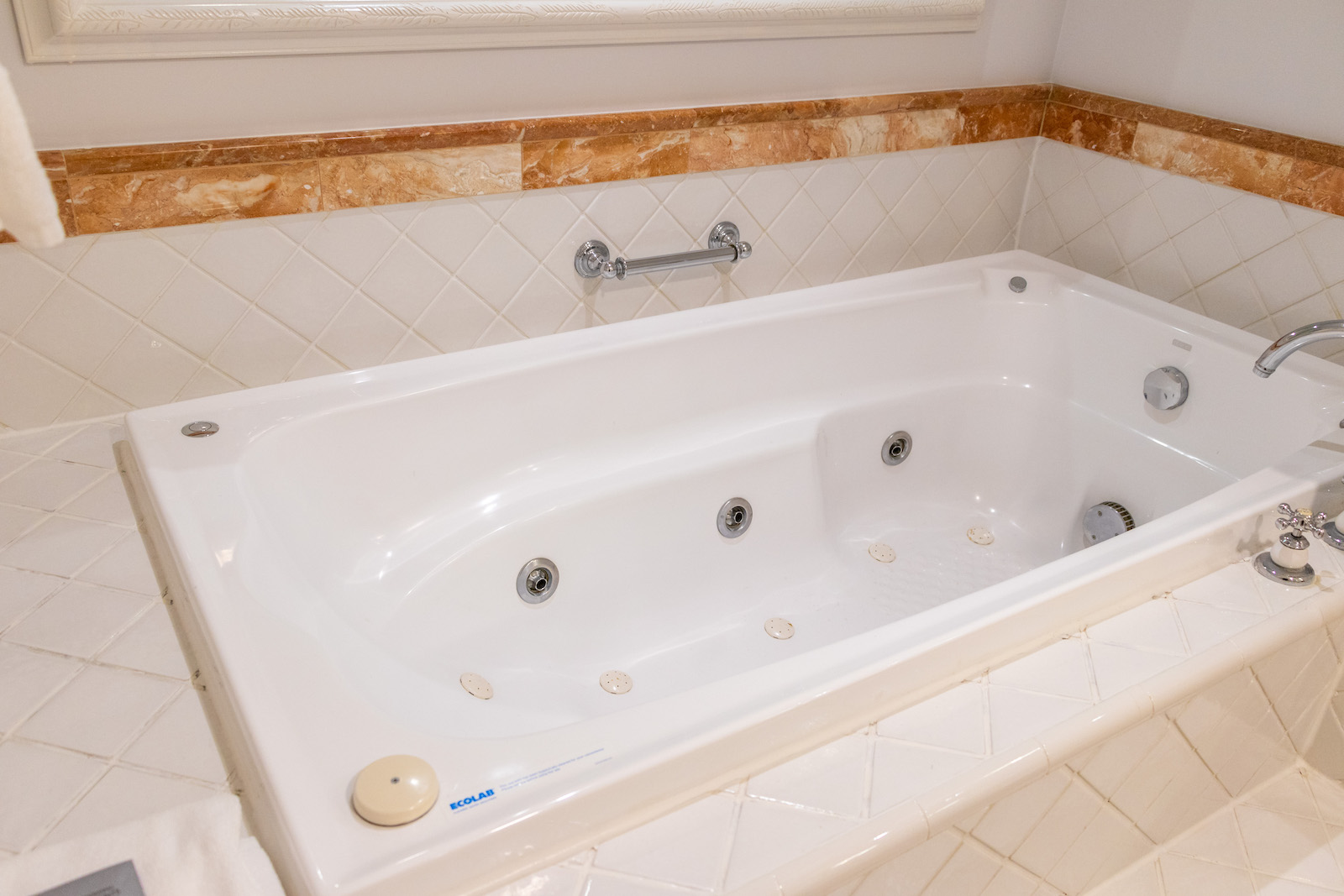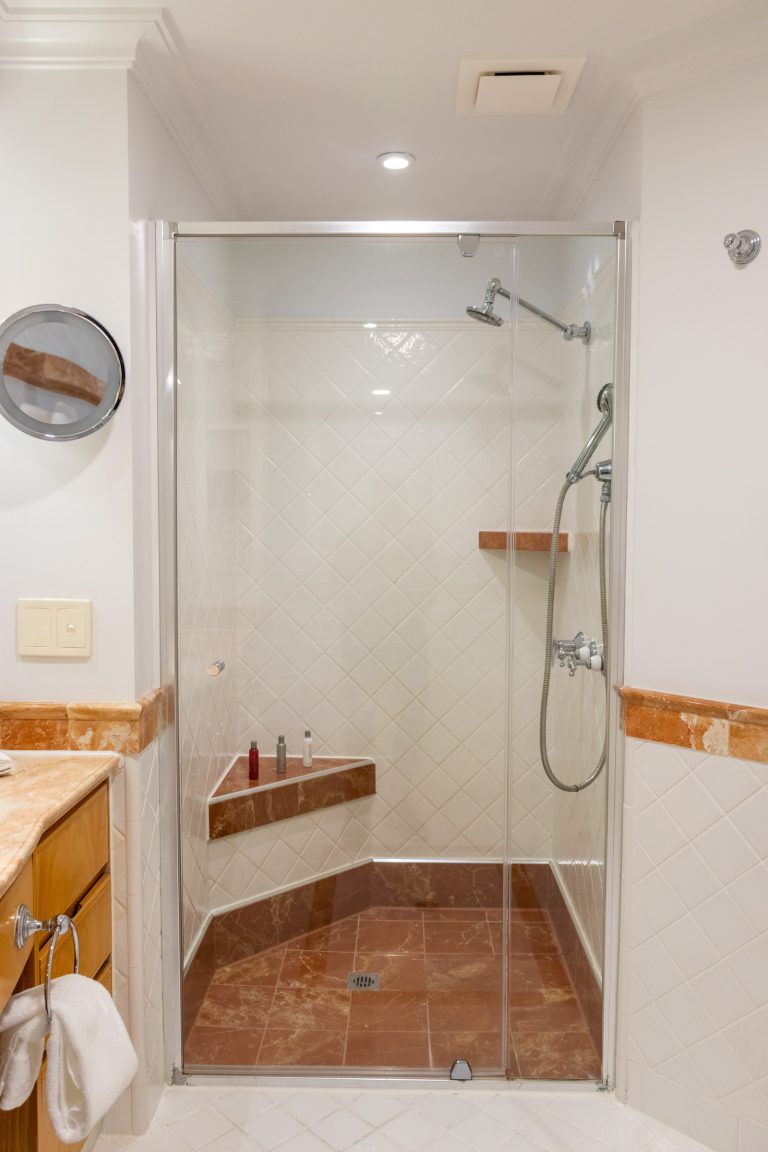 Thann toiletries are provided and were refreshed daily during my stay.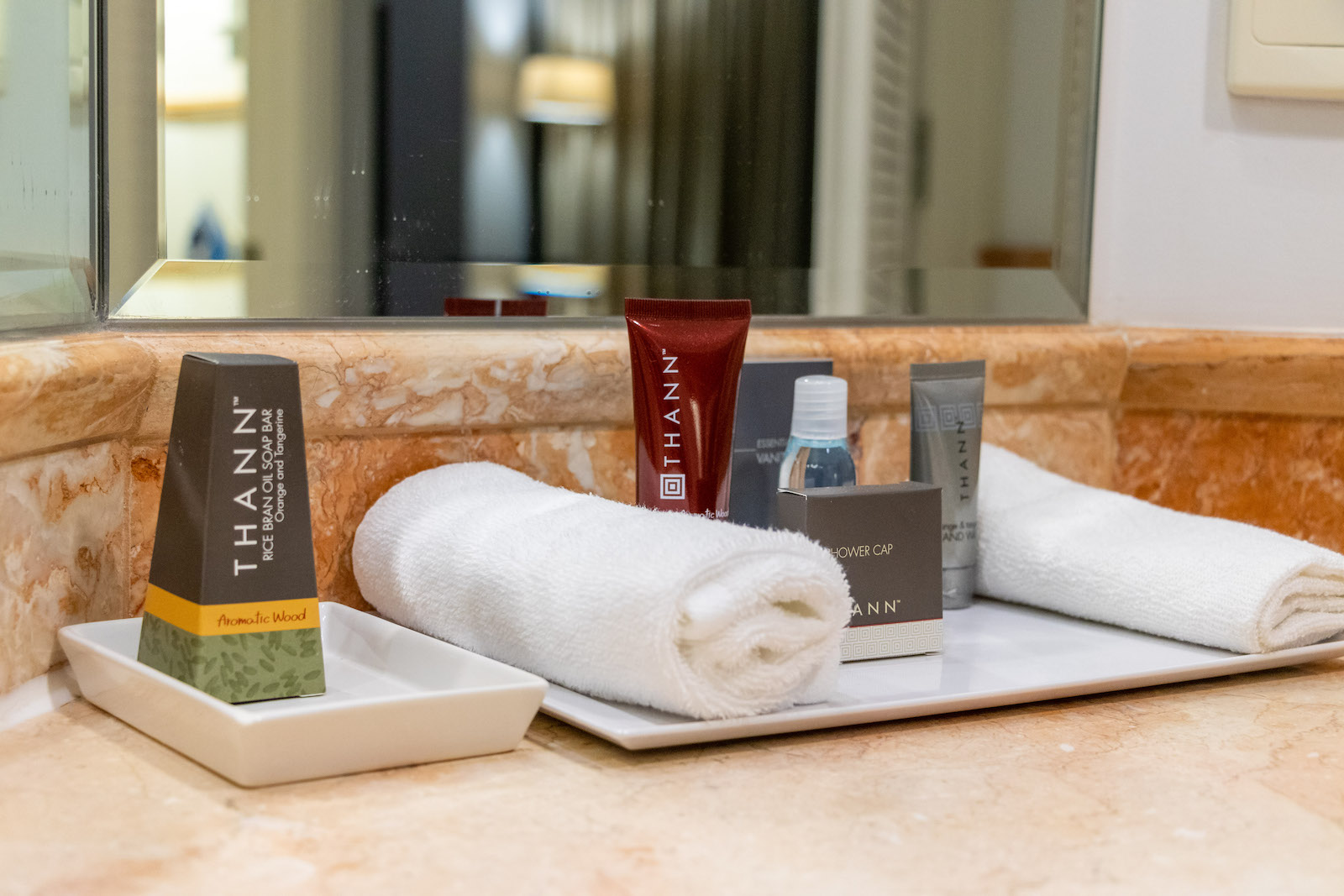 Whilst the bathroom is well-appointed, it did feel dated. The tiles around the bath were in desperate need of re-grouting and the extension of the granite feature around the middle of the room made me feel like I had been transported back into the 90's.
Restaurants
The Surfers Paradise Marriot Resort & Spa features several award-winning restaurants. As a solo traveller, it can often be daunting to dine by yourself at a restaurant, but you'll have no trouble making friends if you choose to visit Misono Teppanyaki Steakhouse. Featuring several private rooms as well as a large restaurant area, Misono fuses together exceptional food with comedy and theatre that is unlike any Japanese steakhouse or teppanyaki bar you will have ever visited.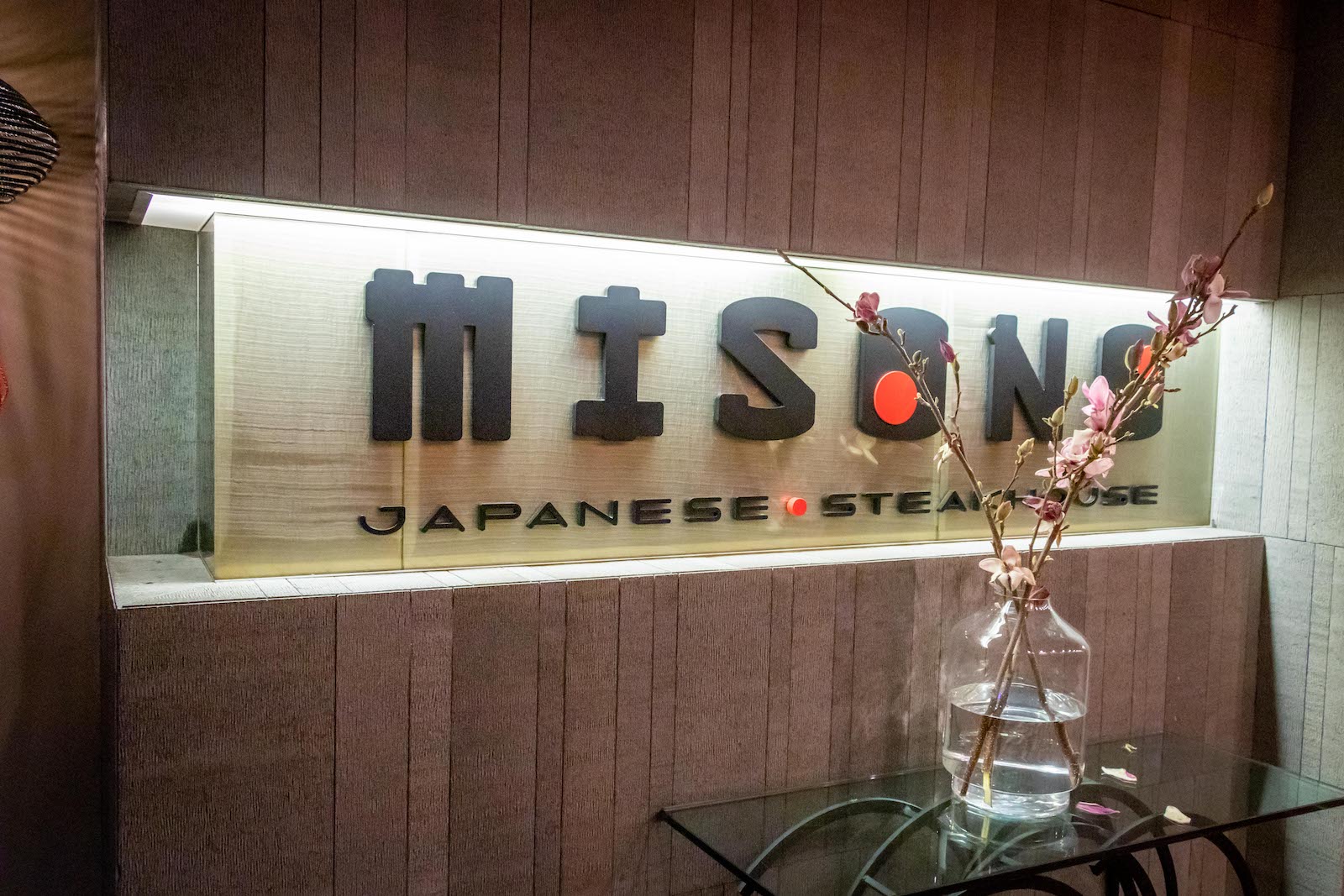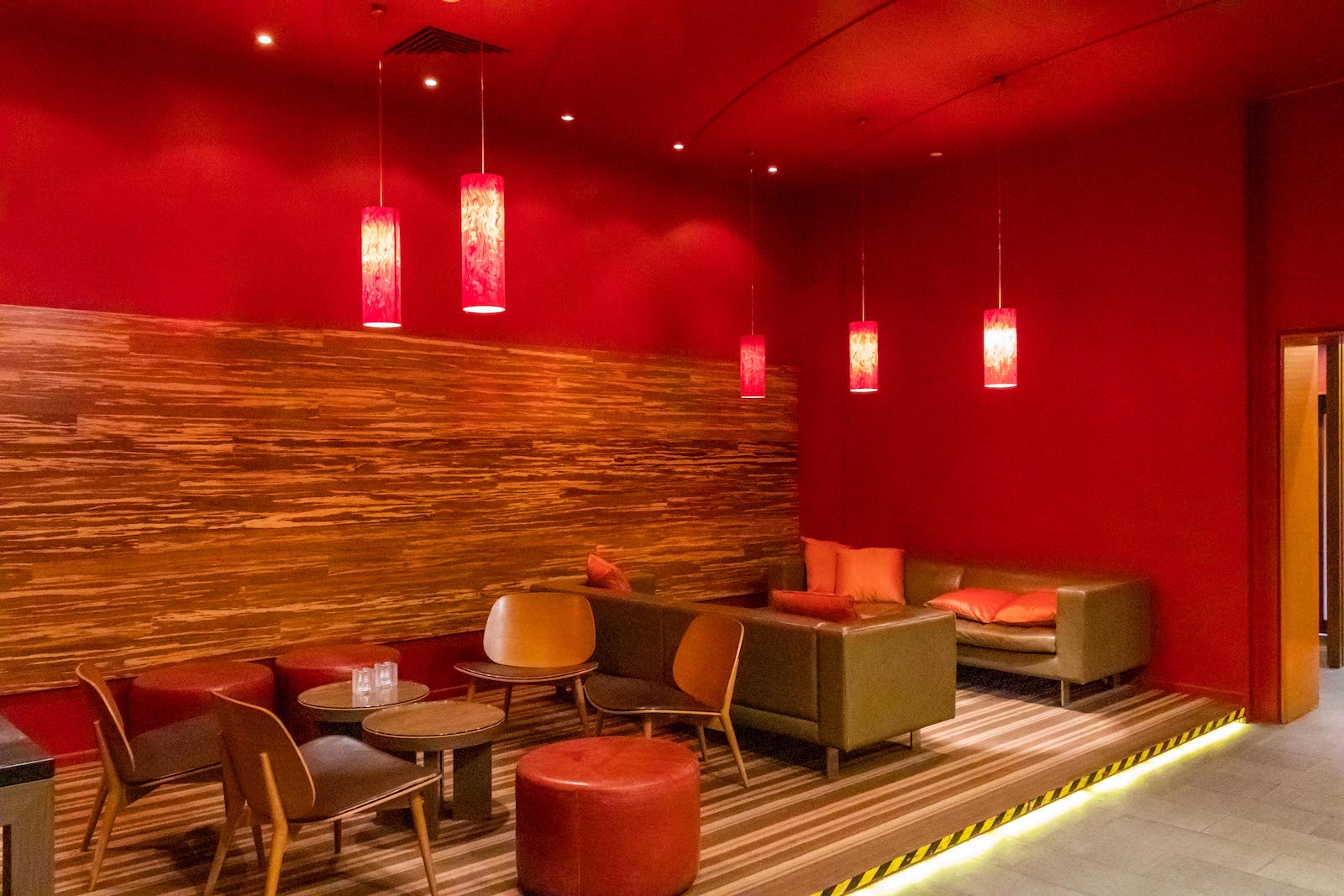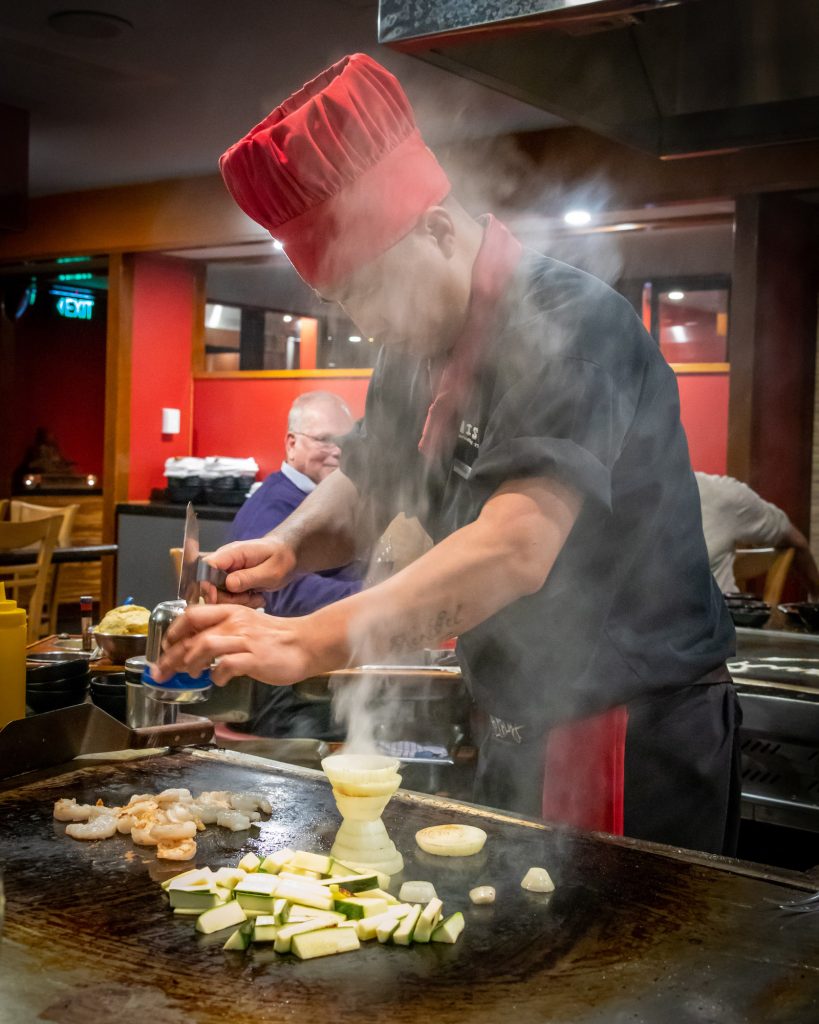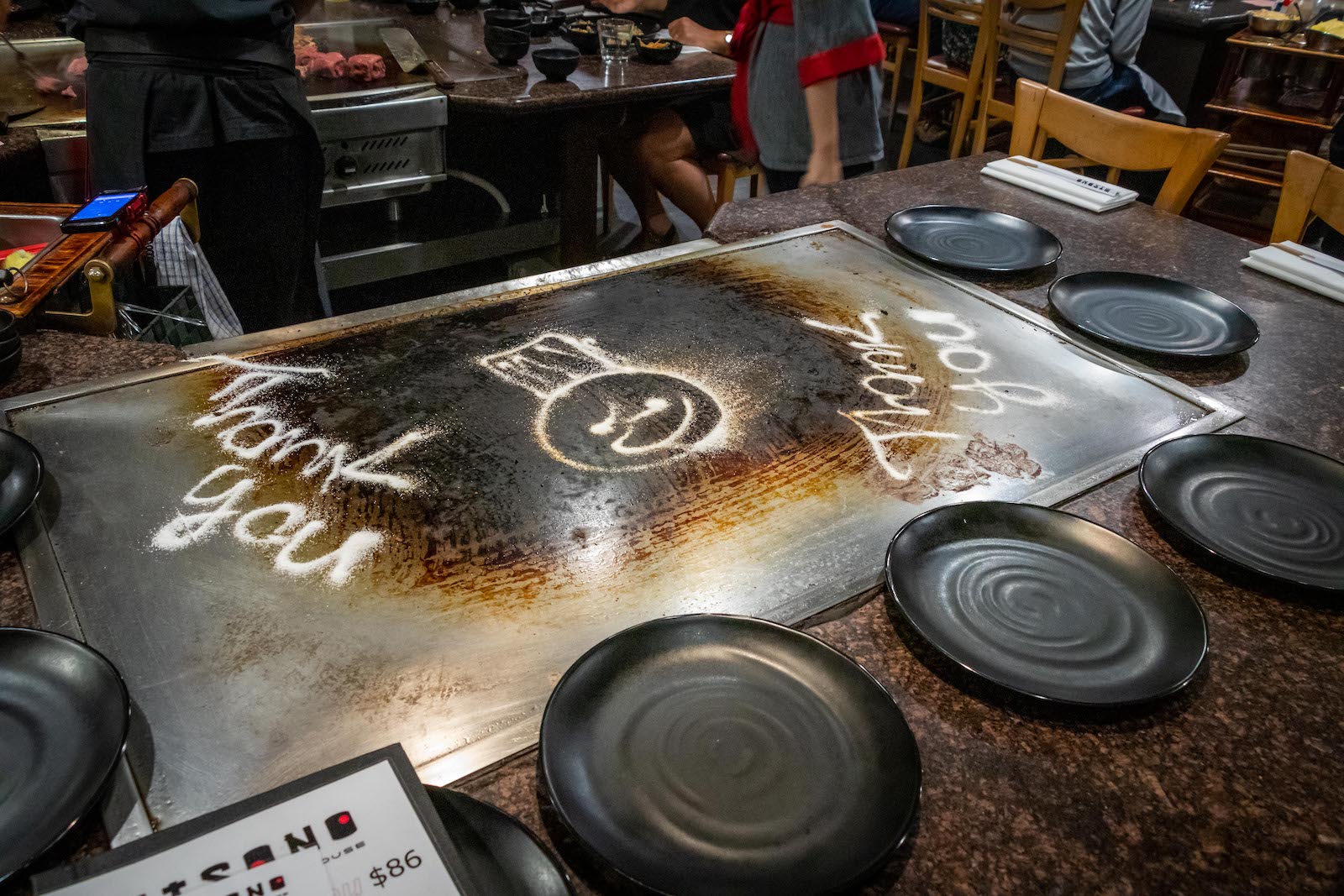 On the ground floor of the hotel, you'll find Citrique. Open daily from 6.30am for breakfast, you can expect to pay $40 per person for the buffet should your room or Marriott Bonvoy status not include it. Of an evening Citrique transforms into an al a carte seafood restaurant.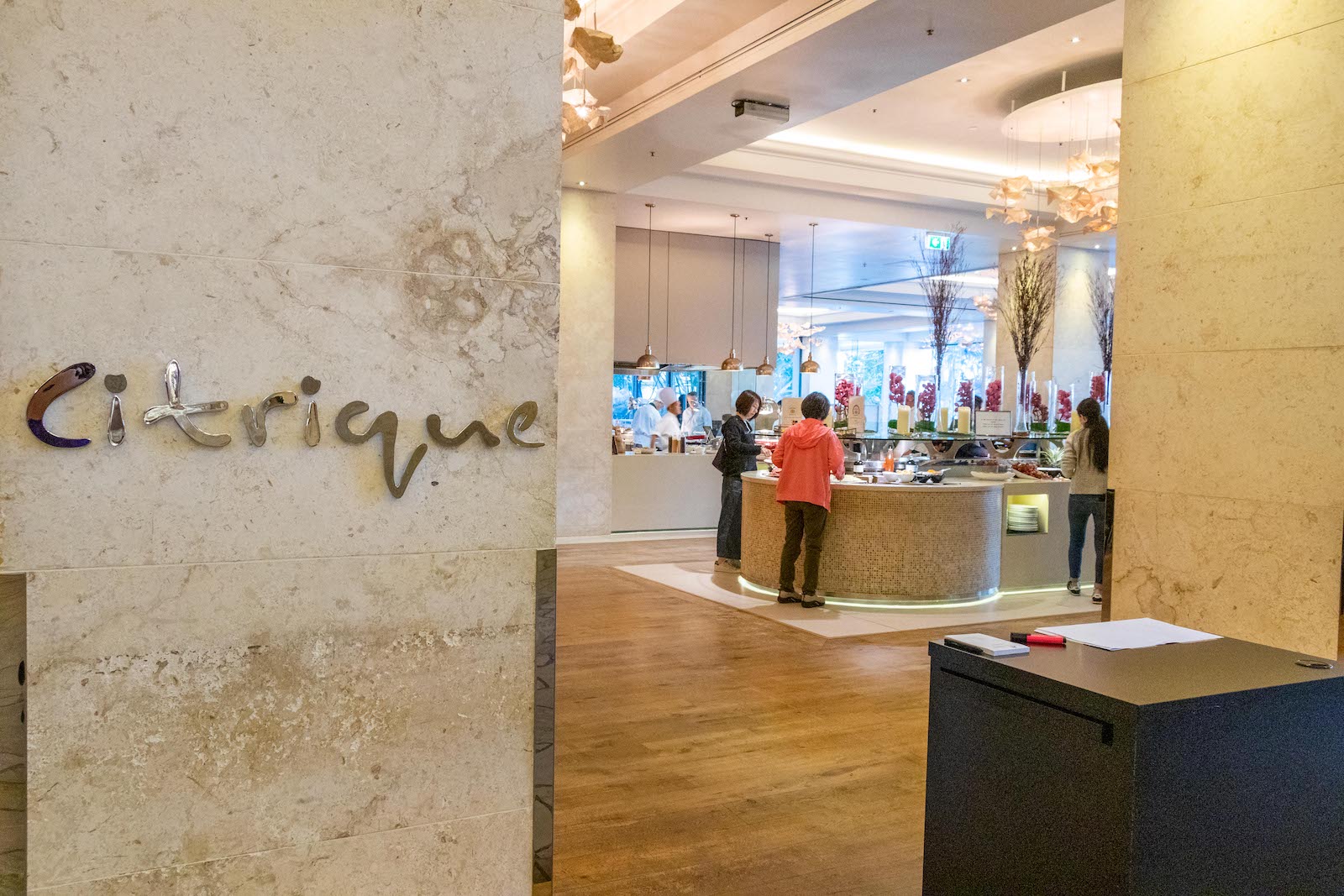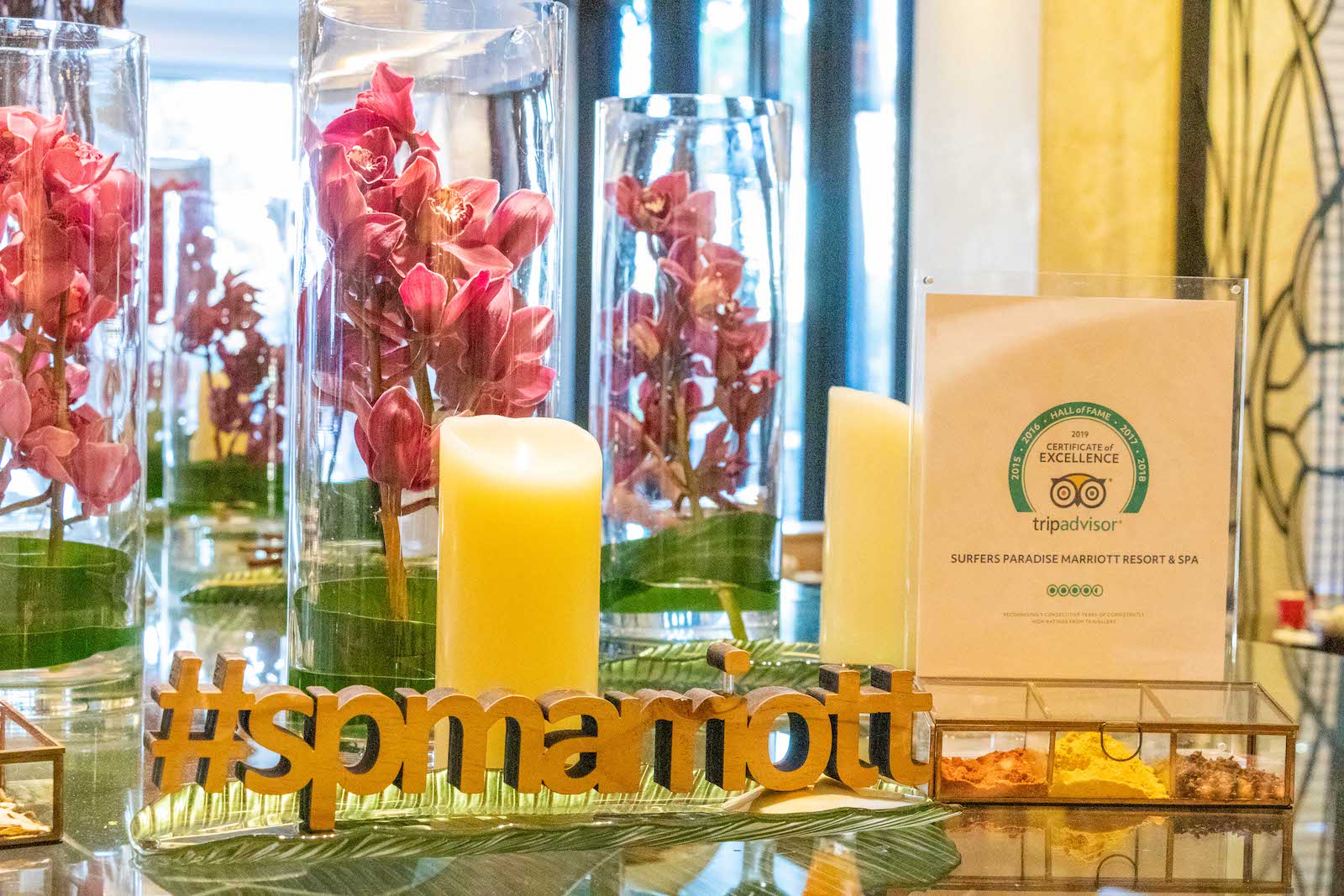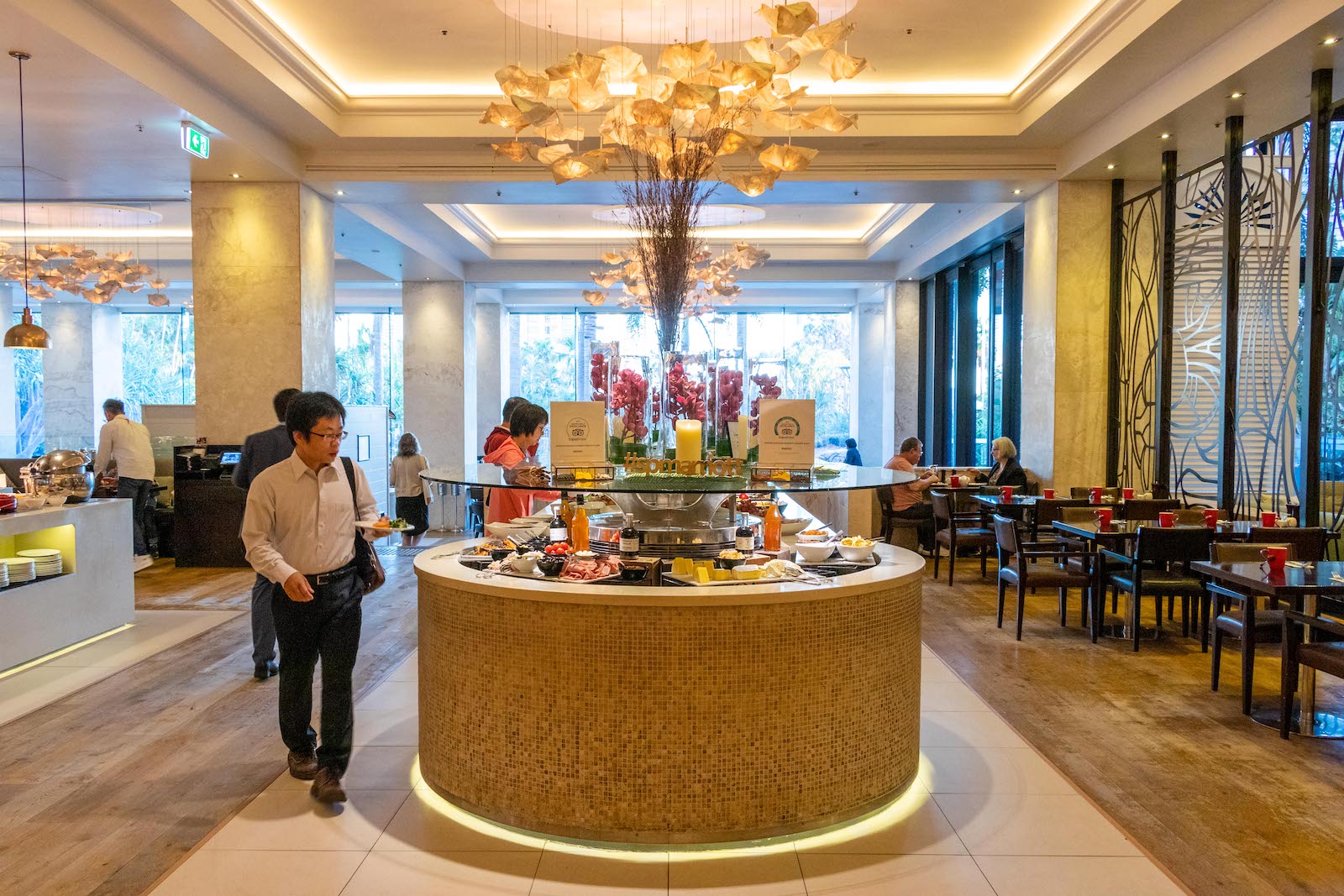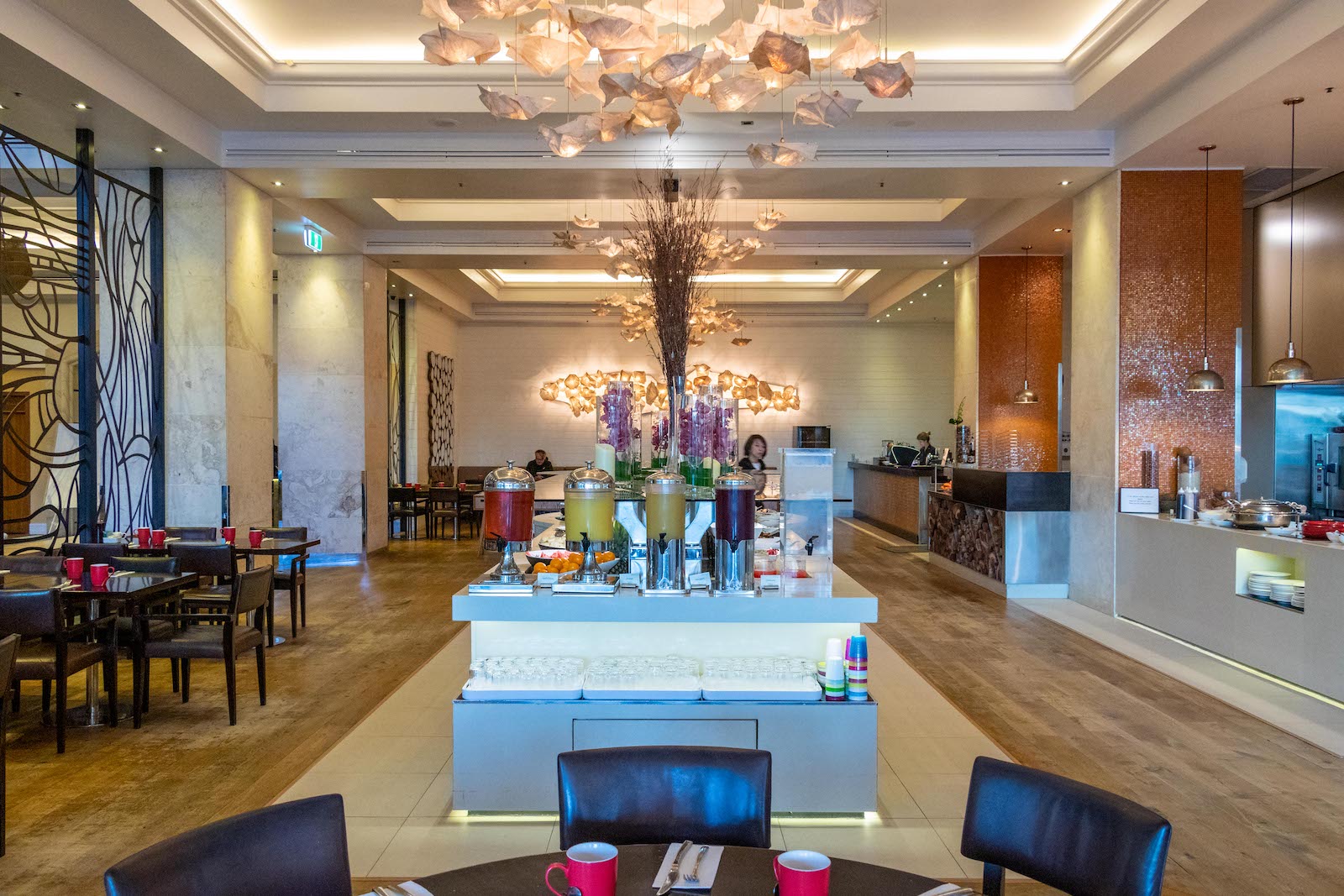 In the main lobby area, you'll also find Chapter and Verse Bar. Open from 8am until late, this bar has an impressive list of cocktails, wines and is the perfect place to catch up with friends or colleagues before heading to dinner, or when returning to the hotel. I enjoyed a delicious steak sandwich here one afternoon during my stay.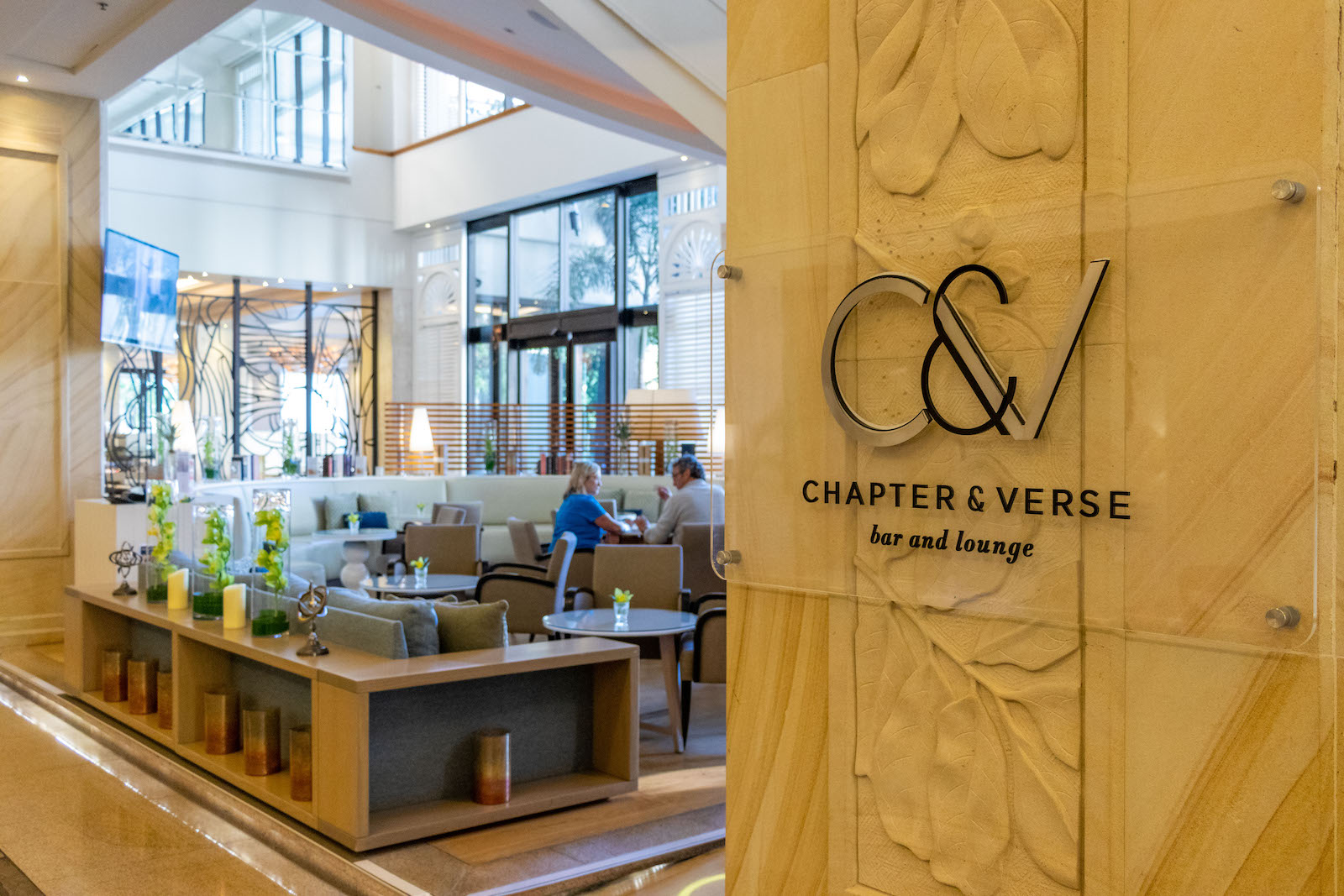 If you don't want to venture out of your room, there's an impressive list of in-room dining options with seasonal specials to choose from. On my second evening, I ordered a pizza and beer combo for $35. I felt like I was at home in my own lounge room as I kicked back on the comfy lounge and channel surfed with my meat-lovers pizza and Pure Blonde.
Facilities
You really are spoilt for choice when it comes to facilities at the Surfers Paradise Marriott Resort and Spa. The property has two pools, including one saltwater lagoon and another freshwater, heated pool. The saltwater lagoon is home to over 300 tropical fish, so don't forget to pack (or rent) a snorkel!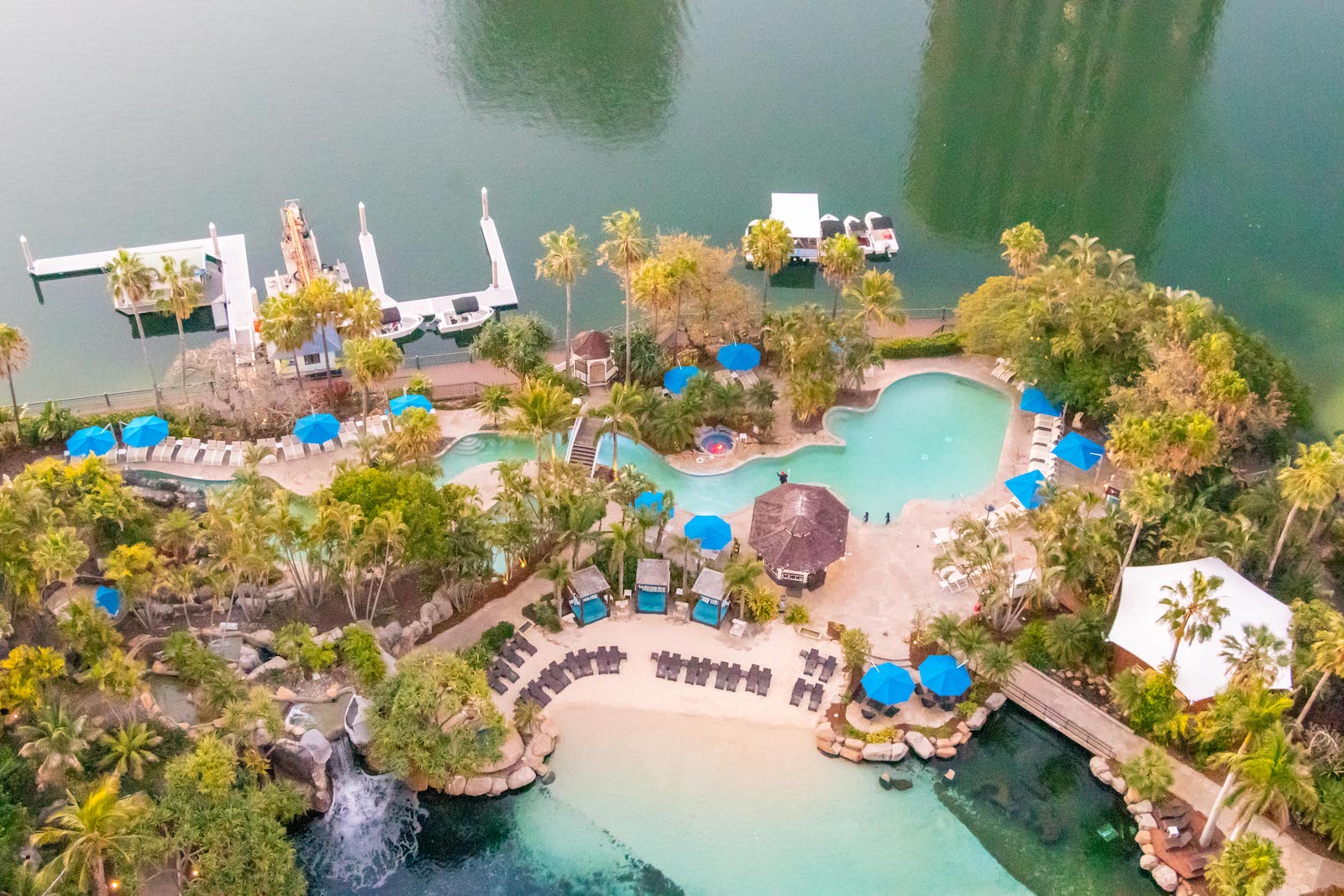 The sand around the lagoon in specially shipped in for the Marriott and is a larger grain than that found on regular beaches—meaning it sticks to you (and your towel) less, making for a much more enjoyable poolside experience.
The freshwater heated pool is constructed in the shape of a stingray (best seen from your hotel room balcony) and has waterslides to keep the kids entertained and there's also several outdoor spas where you can soak away the stress.
If you're lucky you may even glimpse one of the hotel's resident 'dinosaurs' that make frequent appearances around the lagoon area.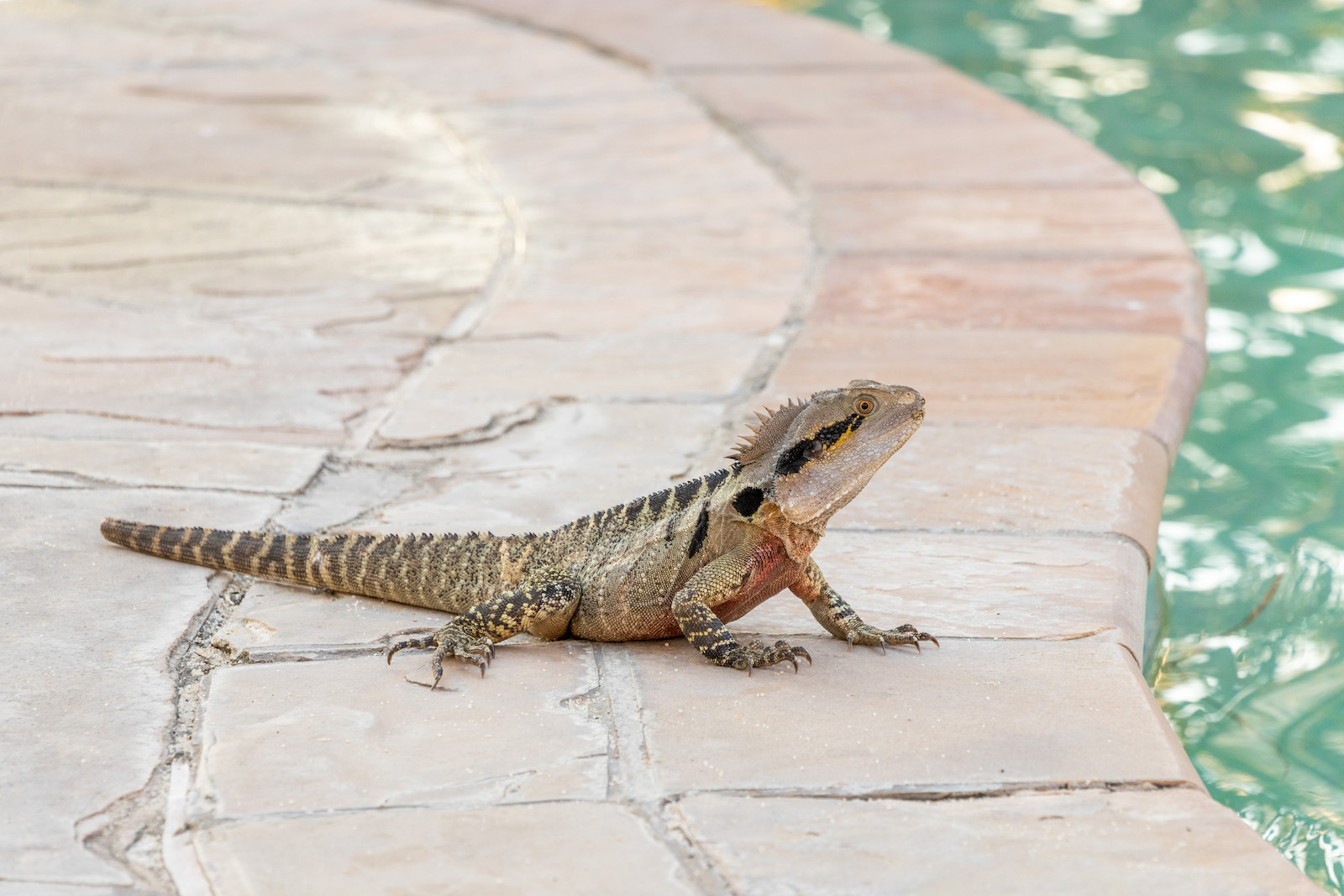 The hotel has also just completed a refurbishment to its private marina, so ask your cruise operator if they can pick you up and drop you off on the doorstep for maximum convenience.
On the third level of the hotel, you can work out in the 24-hour gymnasium, serve up a storm on the tennis court, dunk some basketballs or be pampered in the Ruby Day Spa.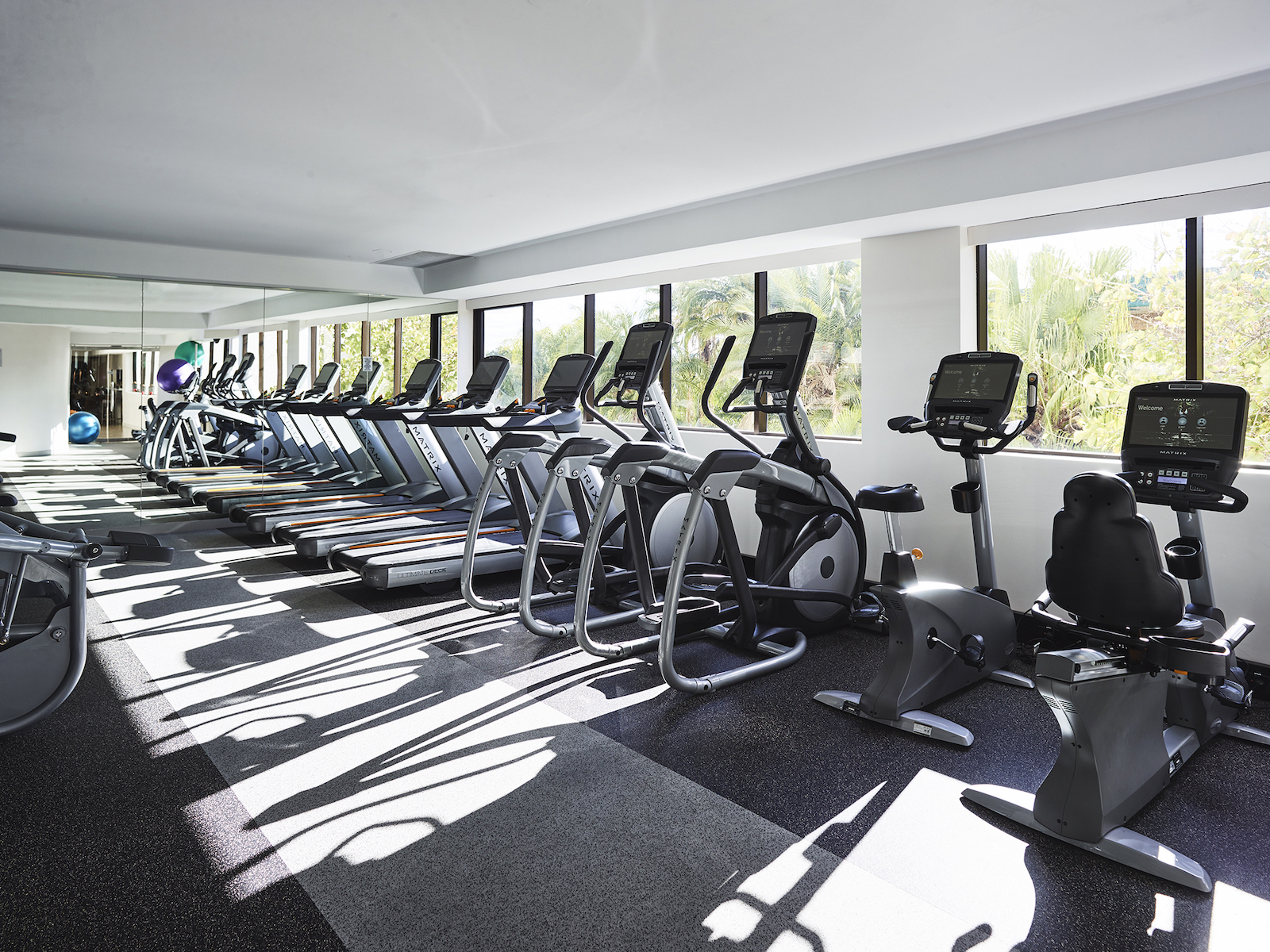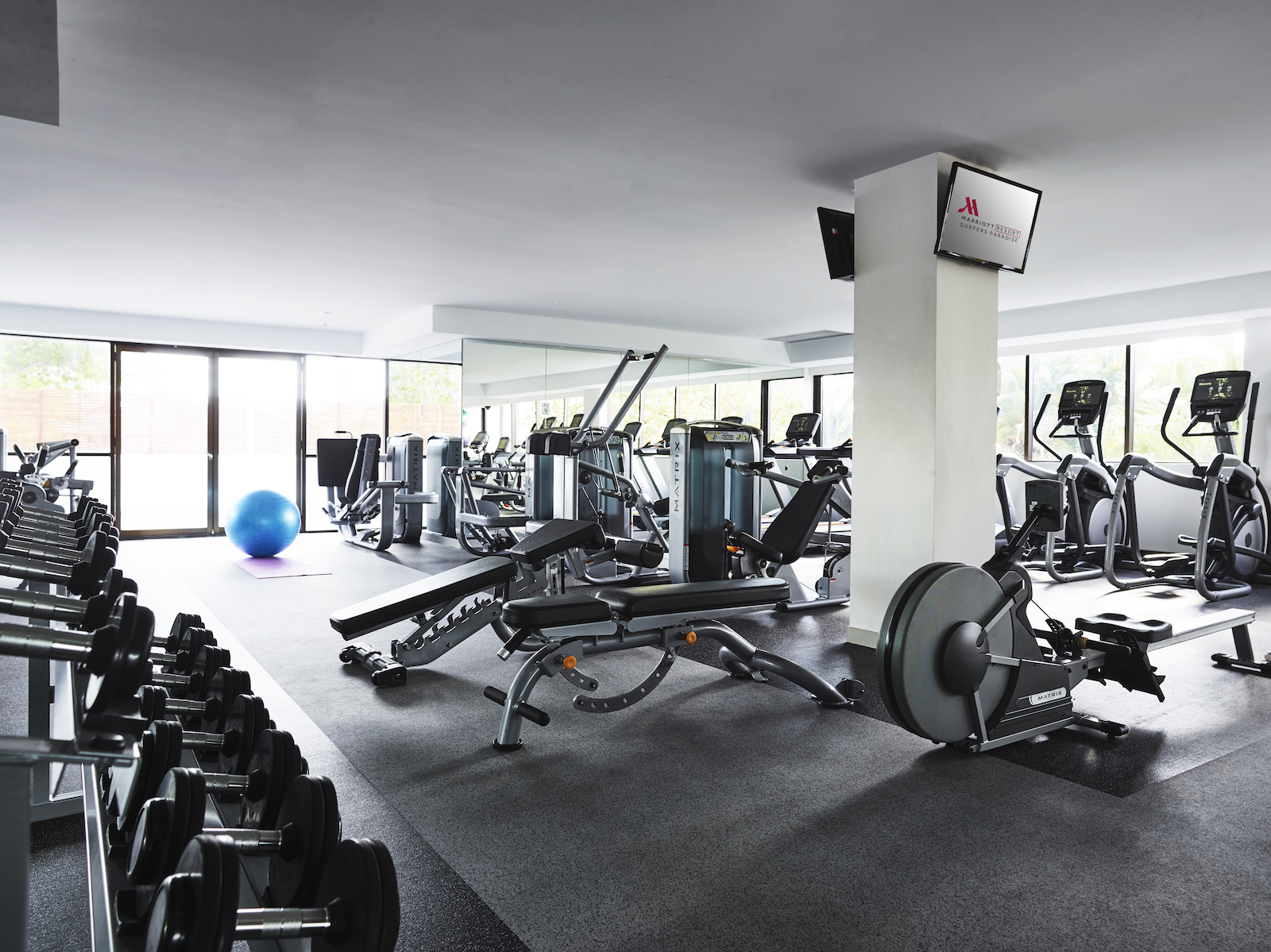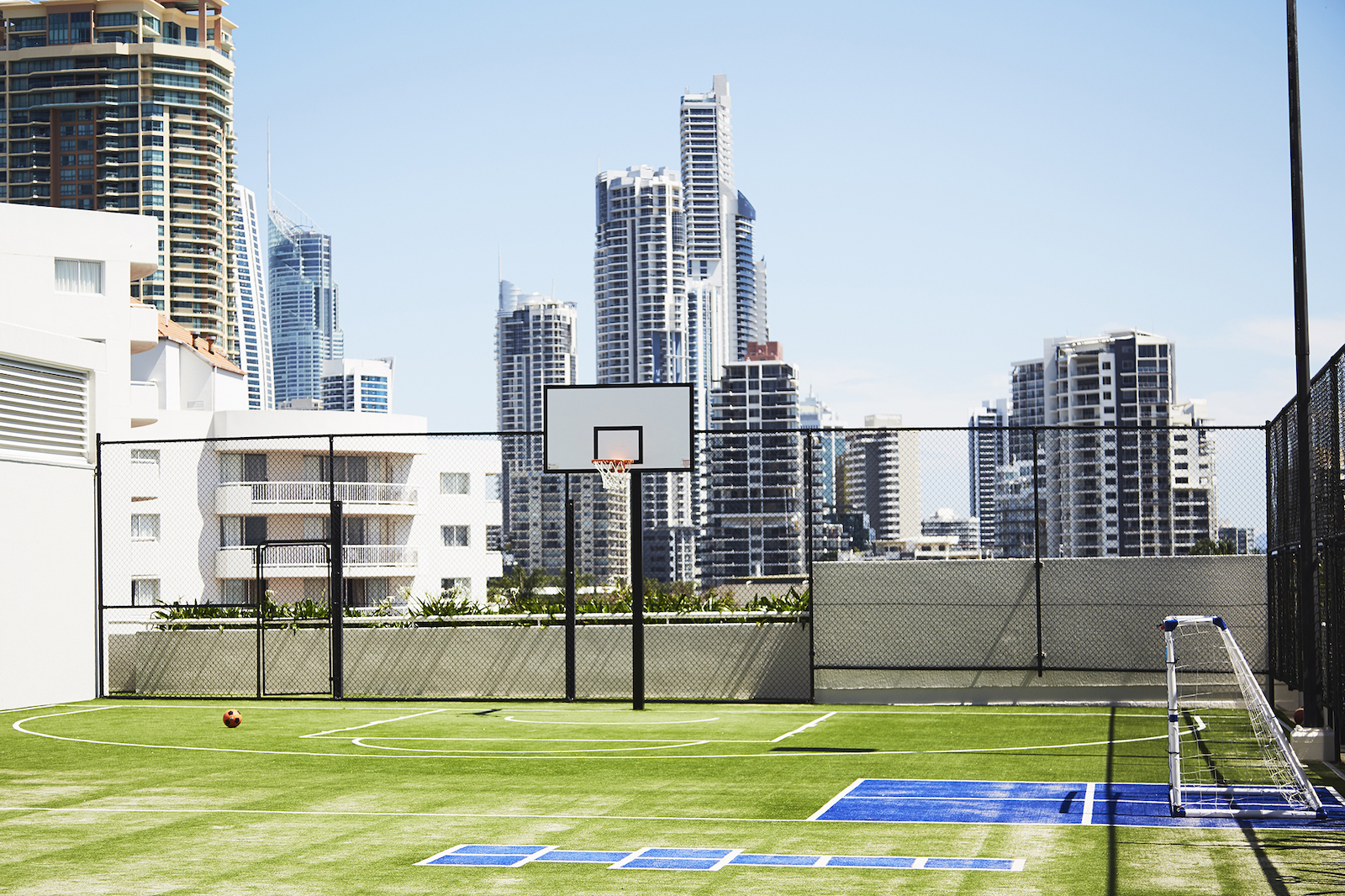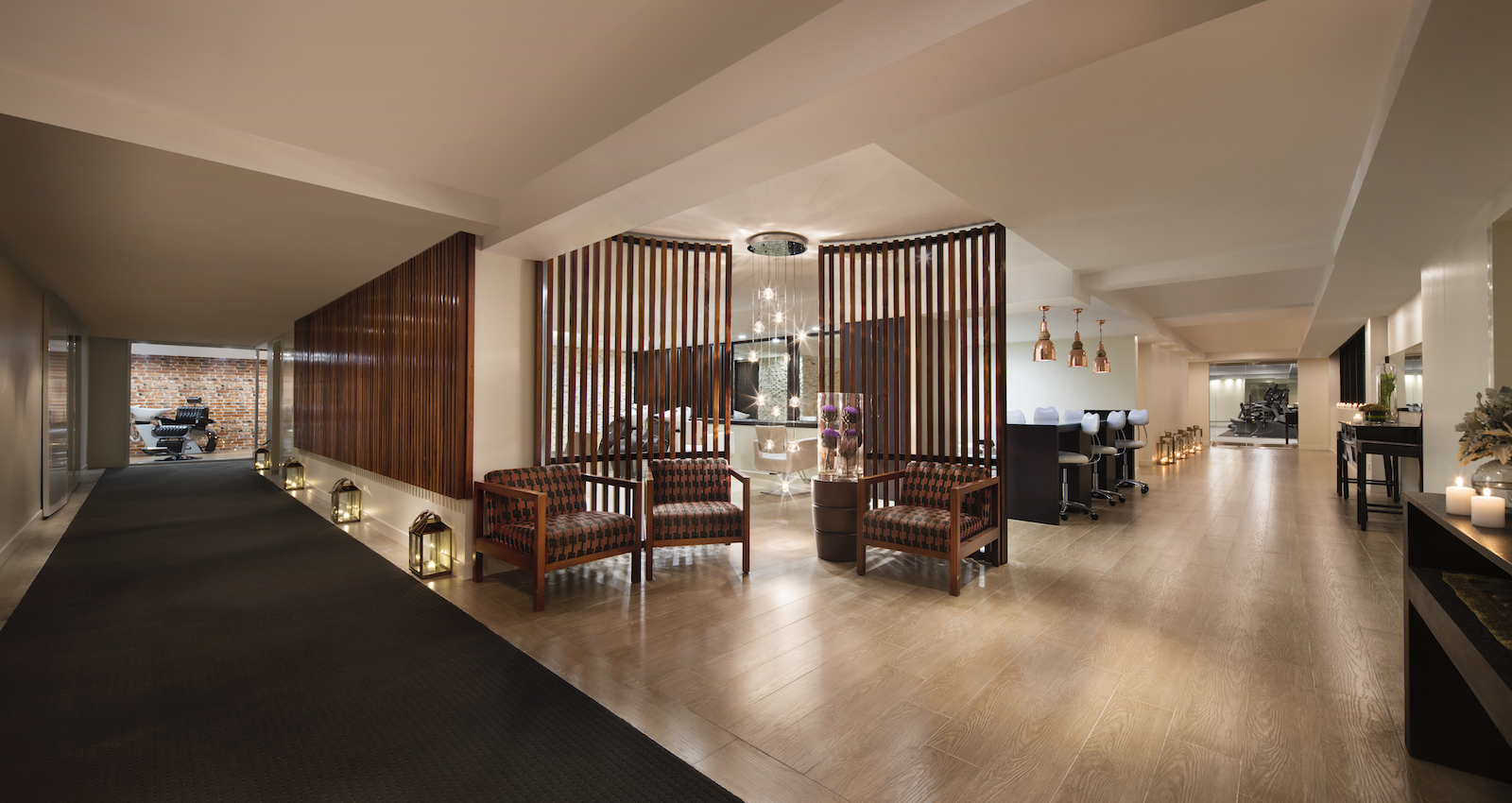 WiFi in my room and around the entire property is exceptionally fast with speeds clocking in at 173.30Mbps download and 201.29Mbps upload.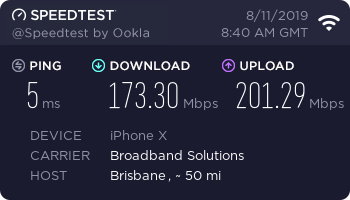 Around the hotel
The Surfers Paradise Marriot Resort & Spa is ideally situated on the northern end of Surfers Paradise and just a short walk from the Gold Coast's most famous stretch of white sandy beach coastline. Public transport is also on your doorstep with a light rail stop within strolling distance and taxis and Ubers are plentiful.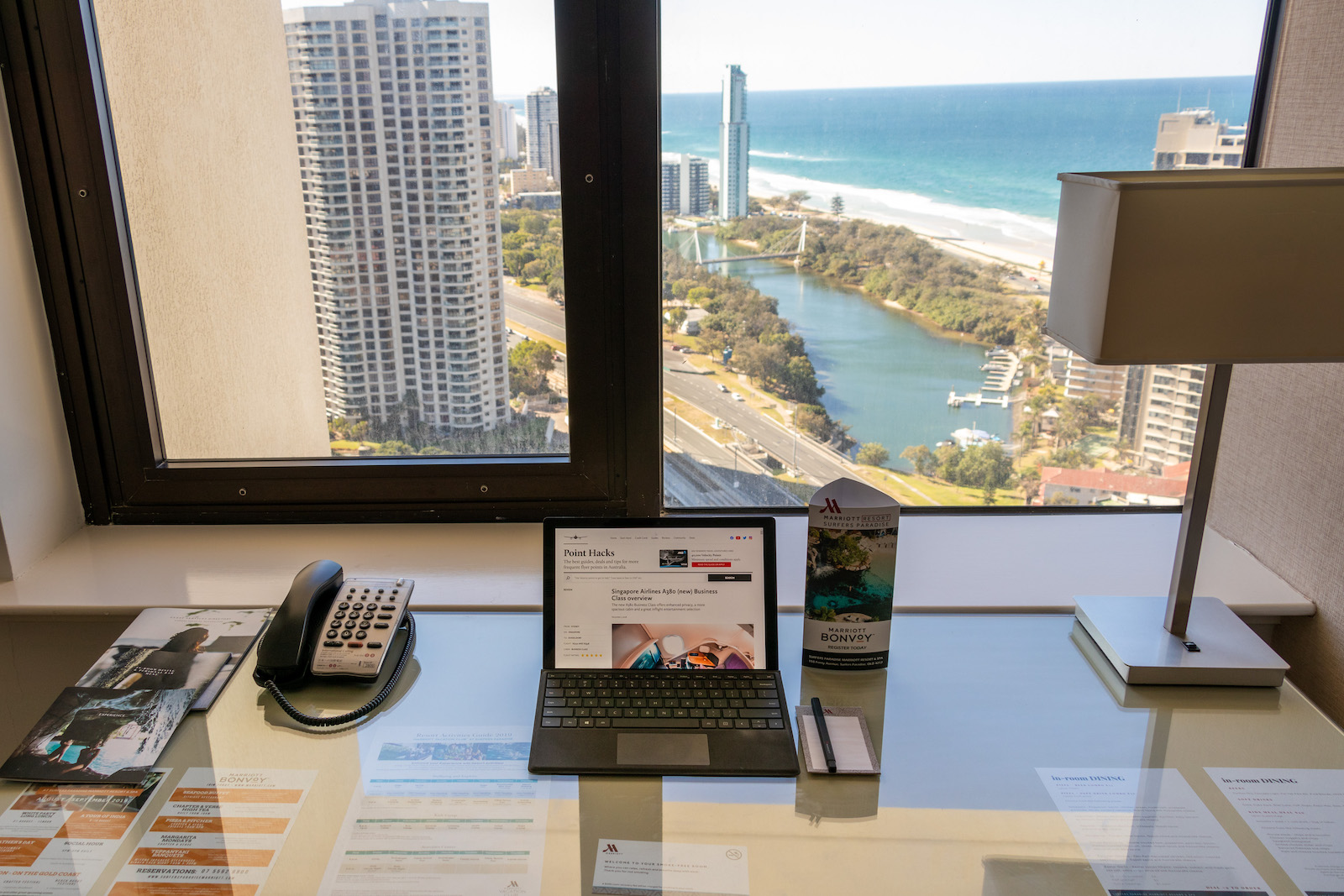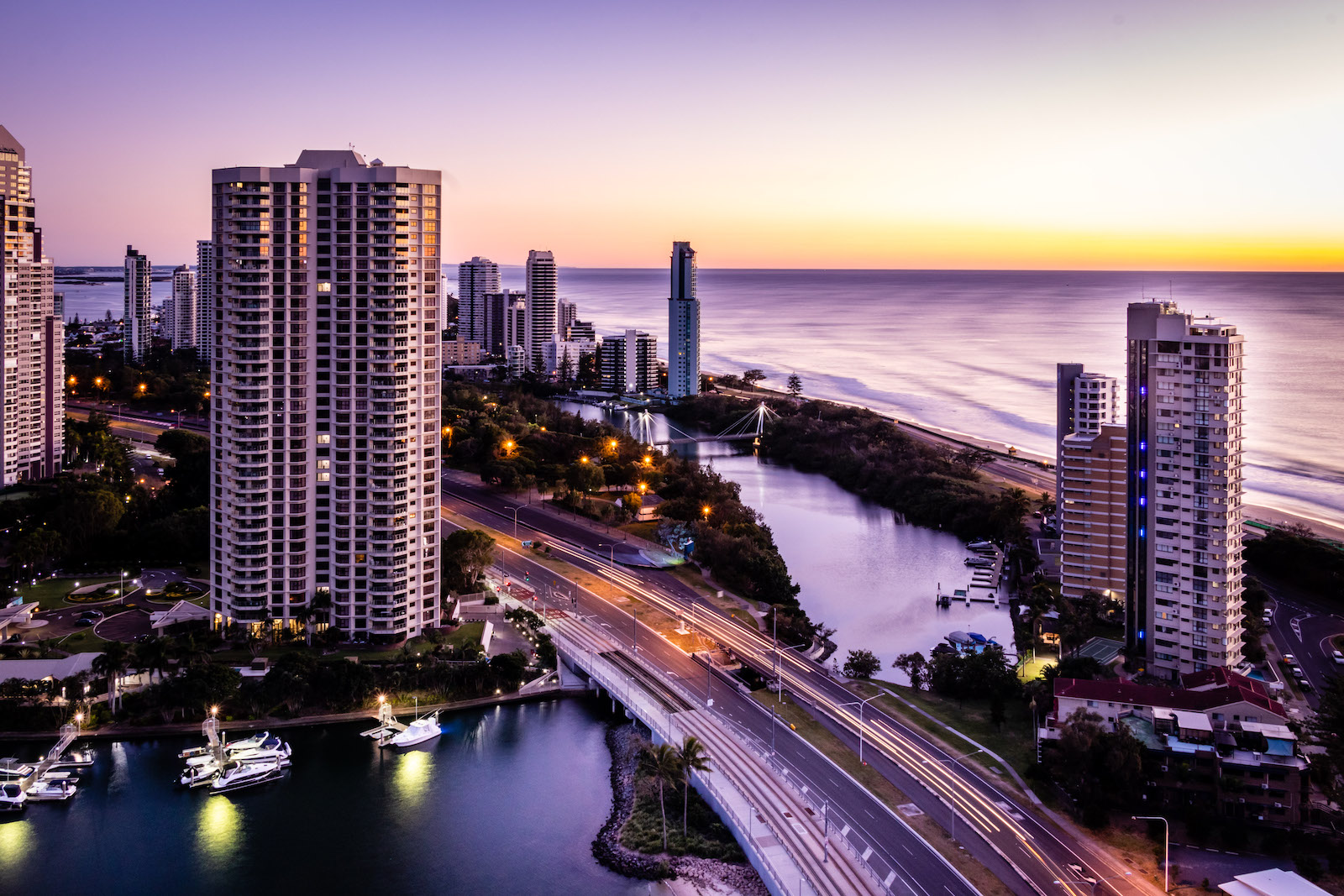 Summary
With the very small exception of the dated bathrooms, every aspect of my stay at the Surfers Paradise Marriot Resort & Spa was perfect. From the welcome drink, to the recognition of my status with my room upgrade, and the amazing dining experiences (especially at Misono). Each and every engagement with the staff was also faultless and you can see why this hotel continues to be an institution on the Gold Coast and a beacon for best practice guest service for the Marriott brand.
This content contains affiliate links from which Point Hacks may earn commissions from transactions generated from new customers, bookings and general enquiries. Find out more here.
Surfers Paradise Marriott Resort & Spa Review
was last modified:
December 7th, 2021
by