As the only lounge at Townsville Airport, the city's Qantas Club has a natural appeal. But even as the monopoly space for premium travellers, the lounge still ticks many of the boxes.
It's certainly a facility that's worth arriving early for… but not too early, as I recently found out!
Location
Townsville Airport is wonderfully easy to navigate. After a swift pass through security, the Qantas Club entrance is on your left. With a large sign at the door, it's impossible to miss.
Those doors open 60 minutes prior to each scheduled Qantas or QantasLink departure. Take note: unlike some of Qantas' larger capital city lounges, this location opens and closes throughout the day. If you arrive particularly early for your flight, this could mean sitting in the terminal for a while and waiting for the lounge to open.
That's exactly what happened to me. Having arrived two hours before departure, check-in was open for baggage, but the lounge was locked up.
Fortunately, there are seats with power available out in the terminal, just across from the Qantas Club reception. This allowed me to at least plug in and recharge while waiting. But as the Qantas Club opens one hour before departure time – not an hour before boarding – you'll get around 40 minutes inside, at most.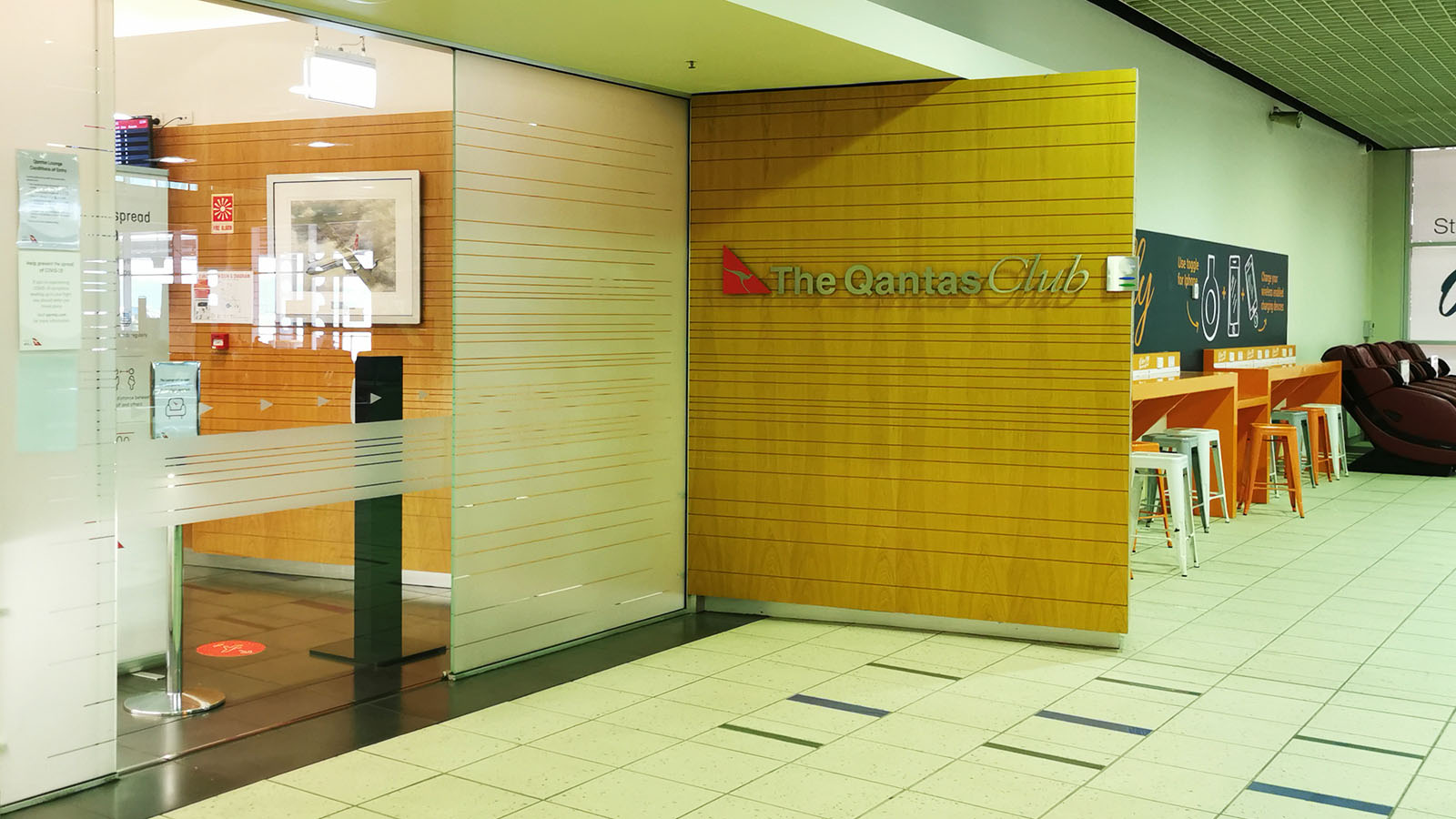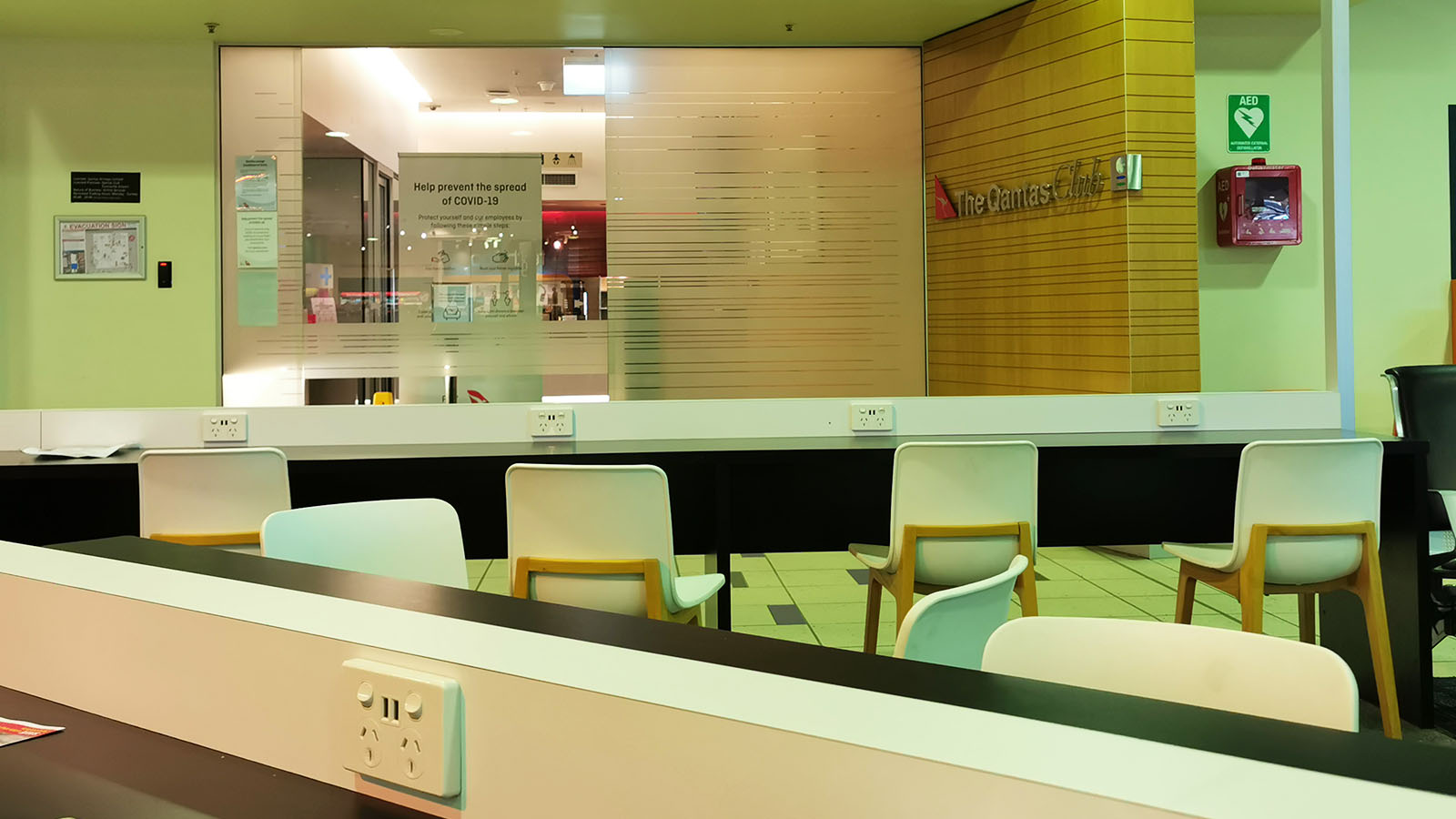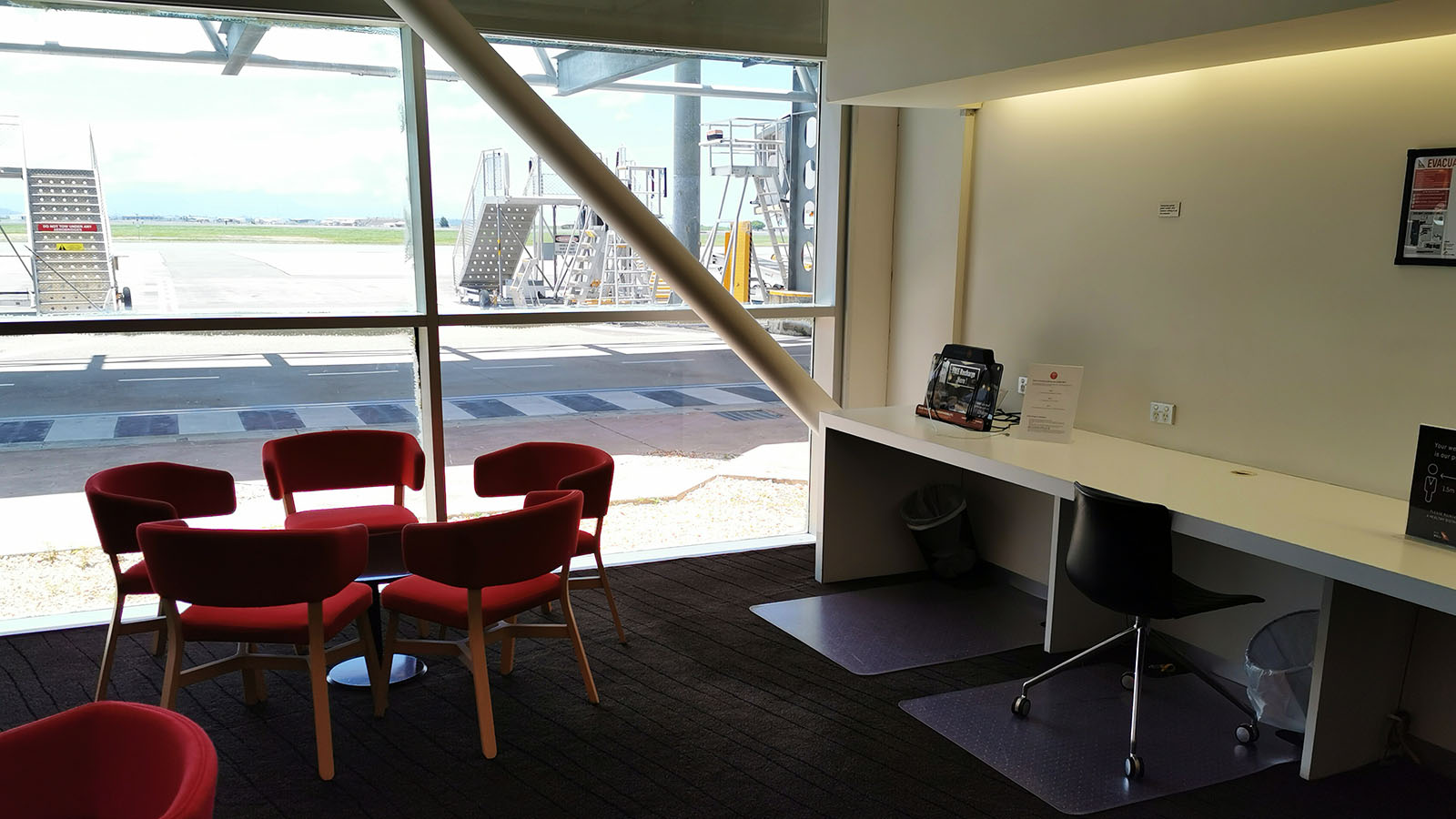 Once you do make it past reception, the lounge features tarmac views and gets plenty of sunlight.
Lounge layout and seating
Townsville's Qantas Club isn't colossal – and it doesn't need to be. The cosy space is instead thoughtfully split into three key zones.
A relaxation area just past the entrance often proves popular. Being buffet-adjacent only adds to its appeal, particularly when most visits here are brief. Expect a mix of leather and cloth seats, with cocktail tables at the ready for refreshments.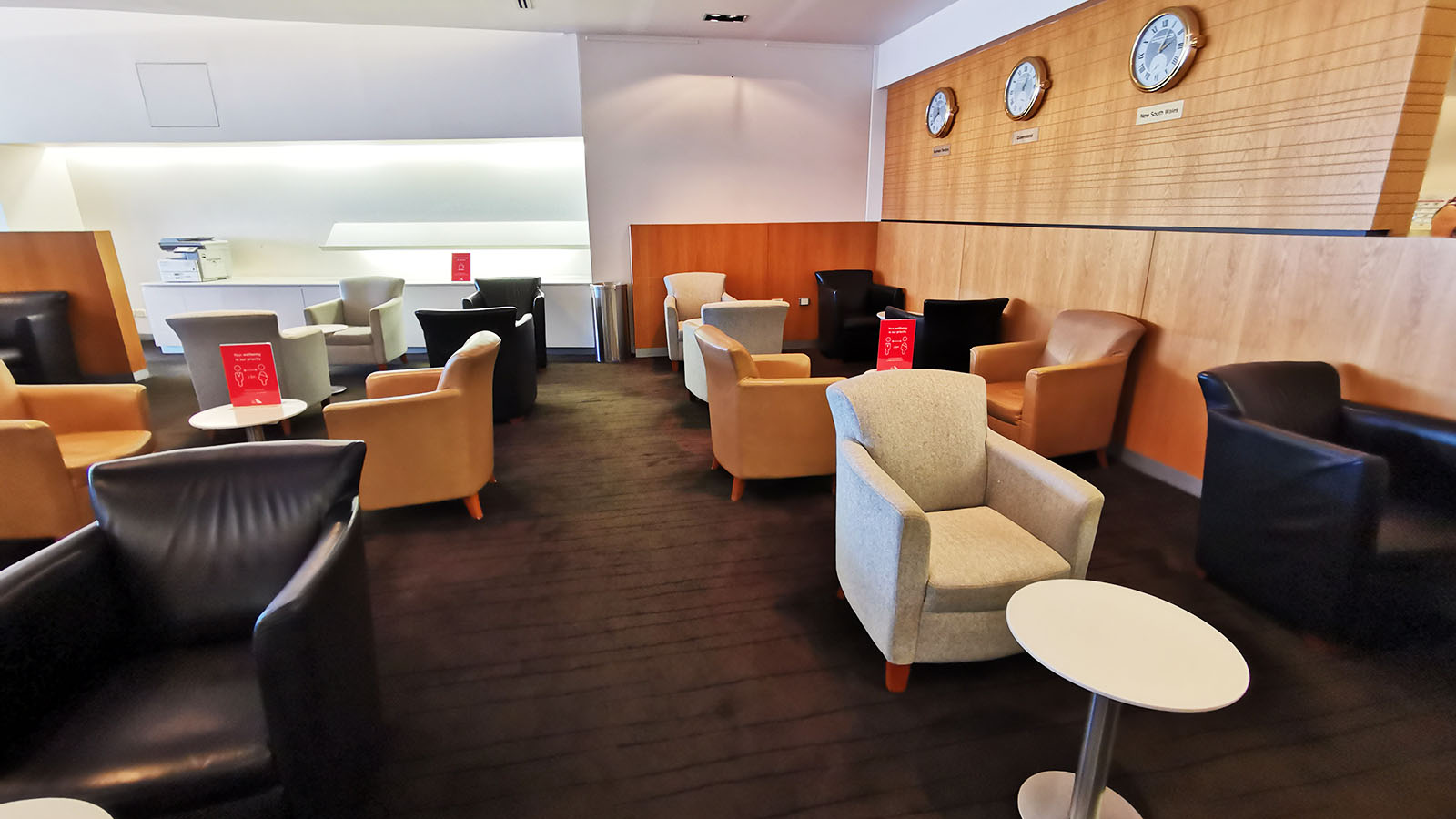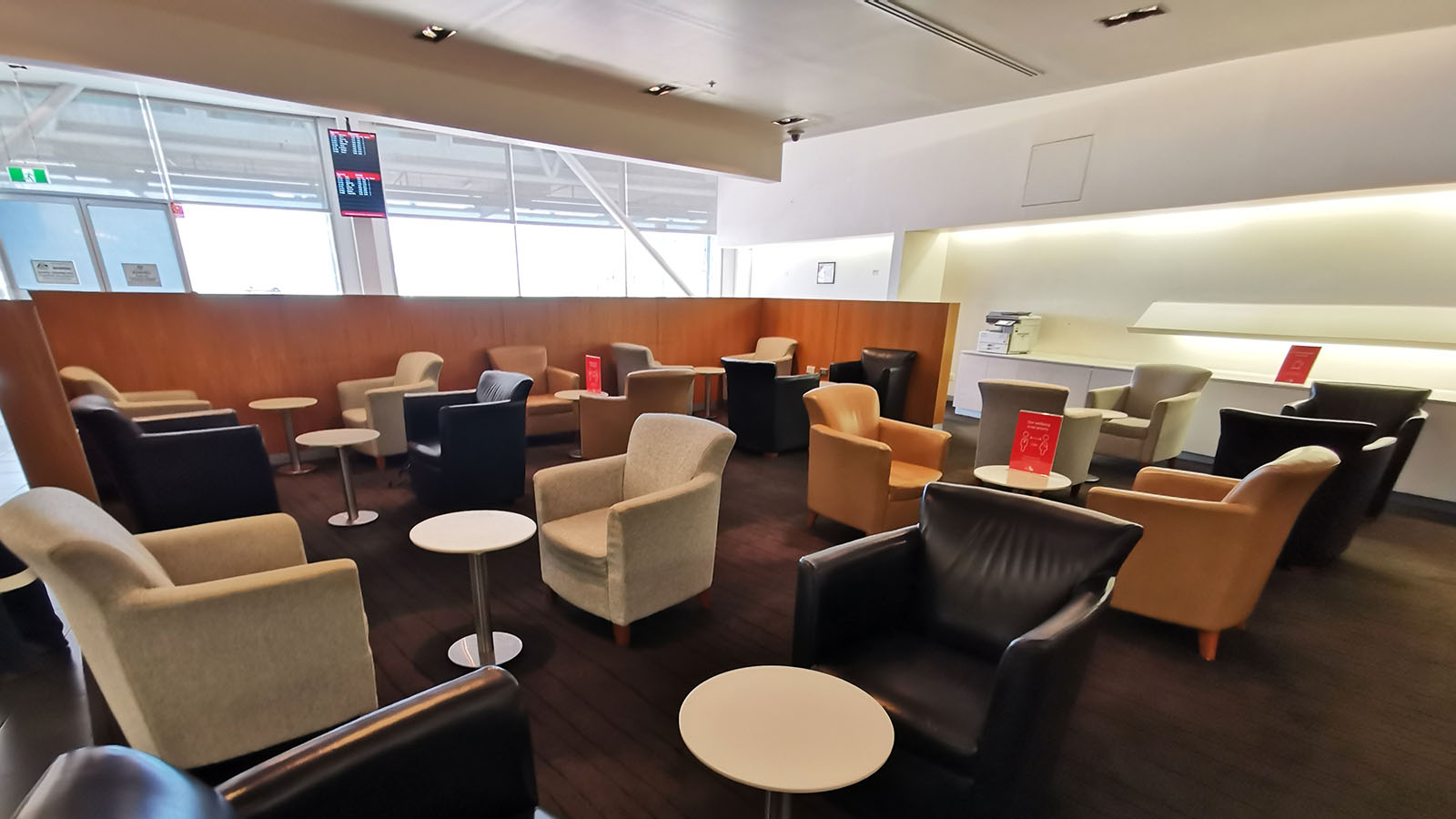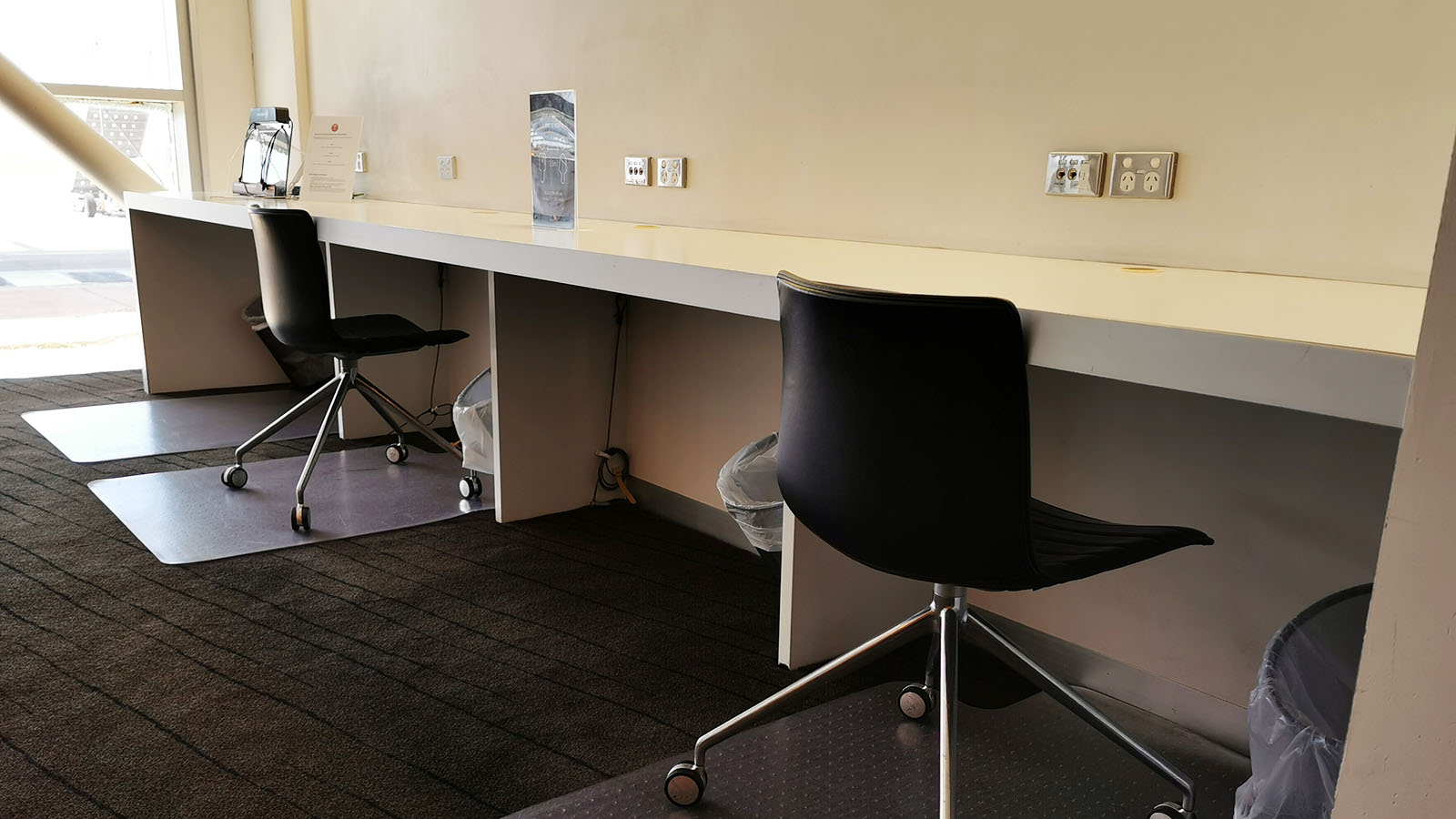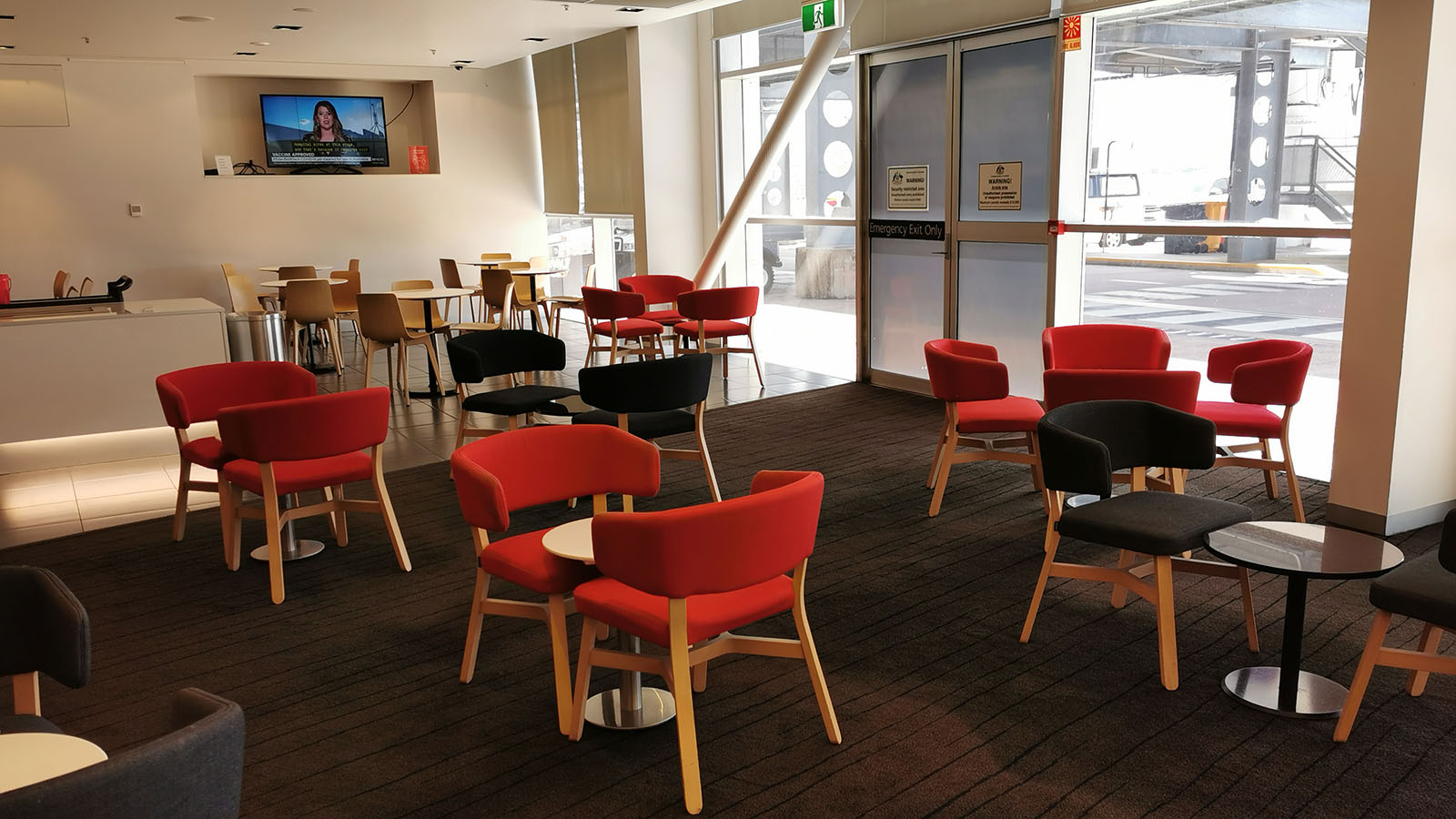 If power is what you need, there aren't many outlets in this nook. You'll instead find some over in the corner, along the walls. These are mainly spotted at the work benches by the window, but there's the occasional outlet also scattered about.
Continue exploring the lounge, and you'll find a dining area at the far end. The seats here provide the best views of the airport. They're also the closest to the bar, so very much a win-win.
Food and beverage in the Townsville Qantas Club
Qantas offers a similar standard of food and beverage across most of its Qantas Club lounges. Even if you haven't been to Townsville, chances are, you already know the drill.
Barista-made coffee is available whenever the Townsville Qantas Club is open, and bar service starts at noon. For me, that means a gin and tonic, which was most refreshing on a hot day.
On the food front, buffet fare again mirrors many other Qantas lounges.
Among the choices, the nacho plate was a terrific pre-lunch snack. A mini ham and cheese wrap also tided me over until reaching my destination.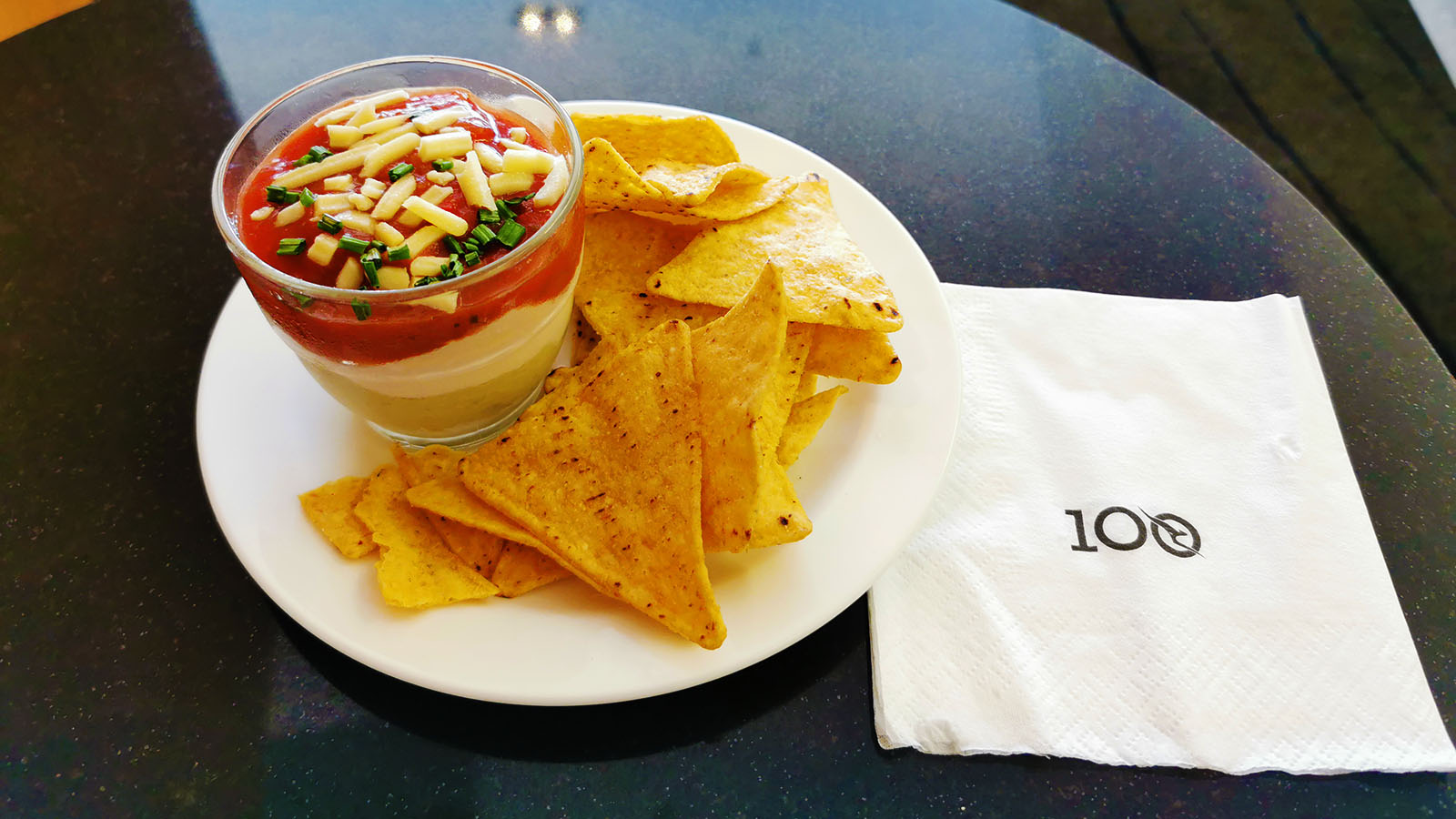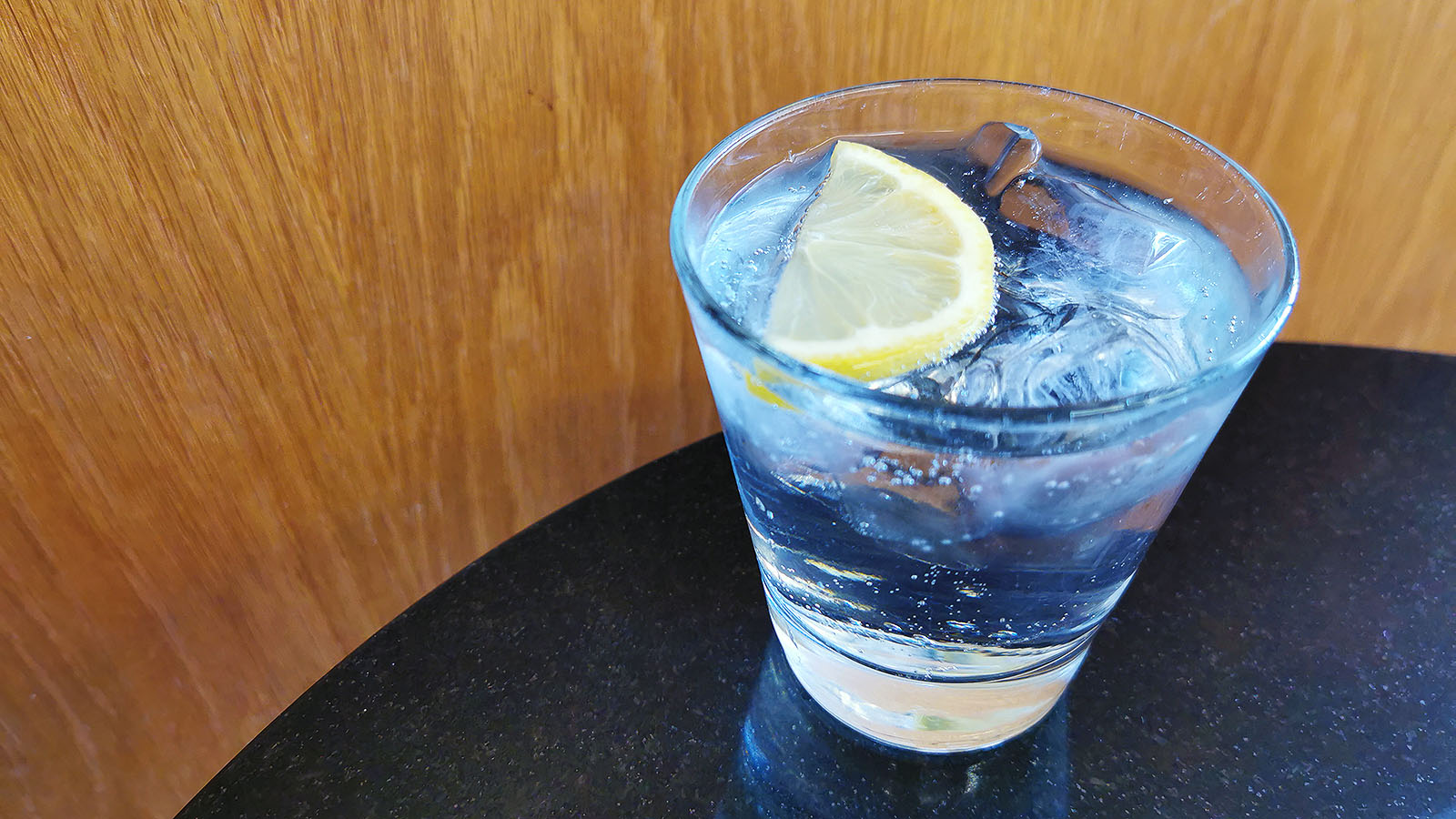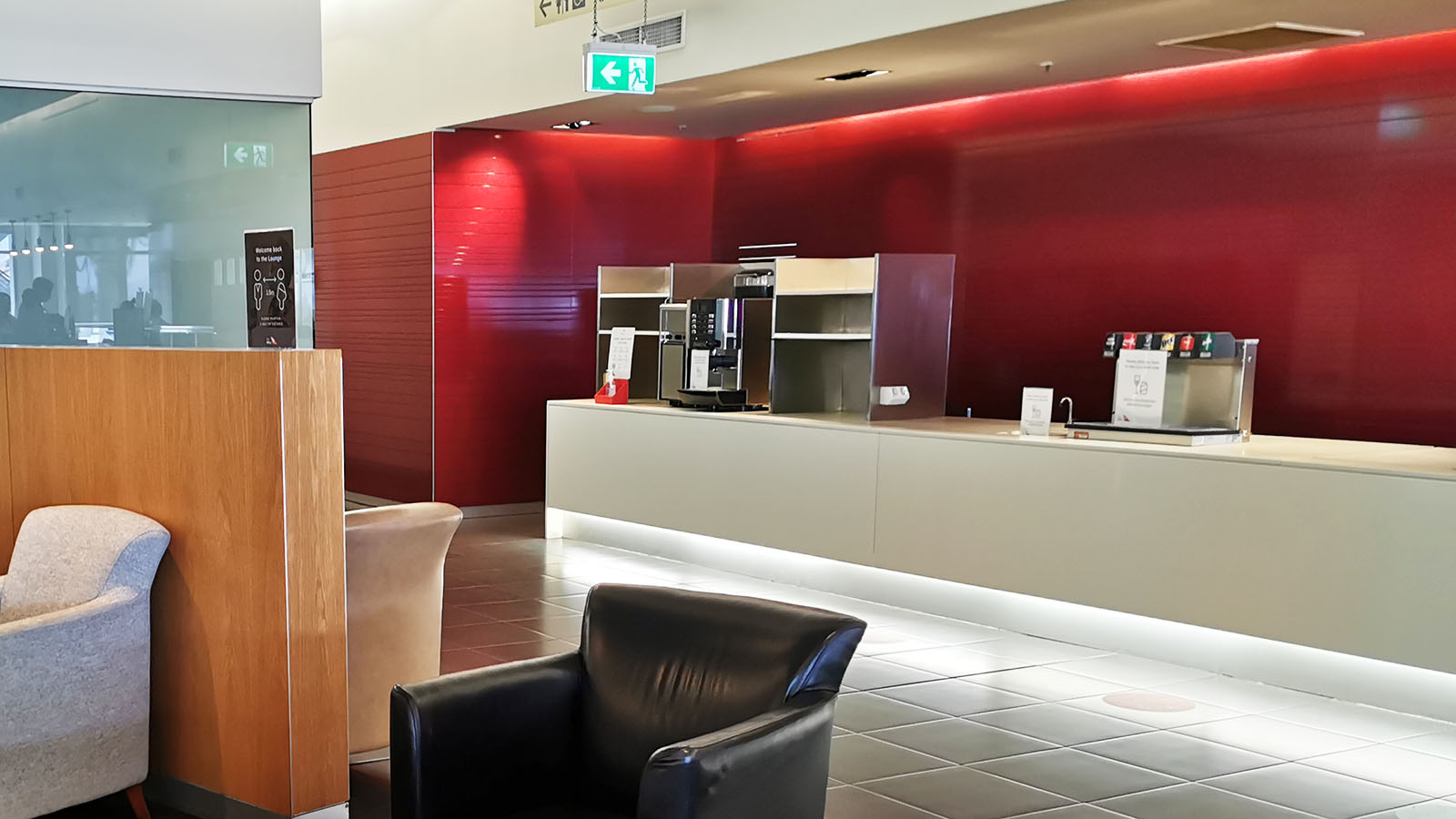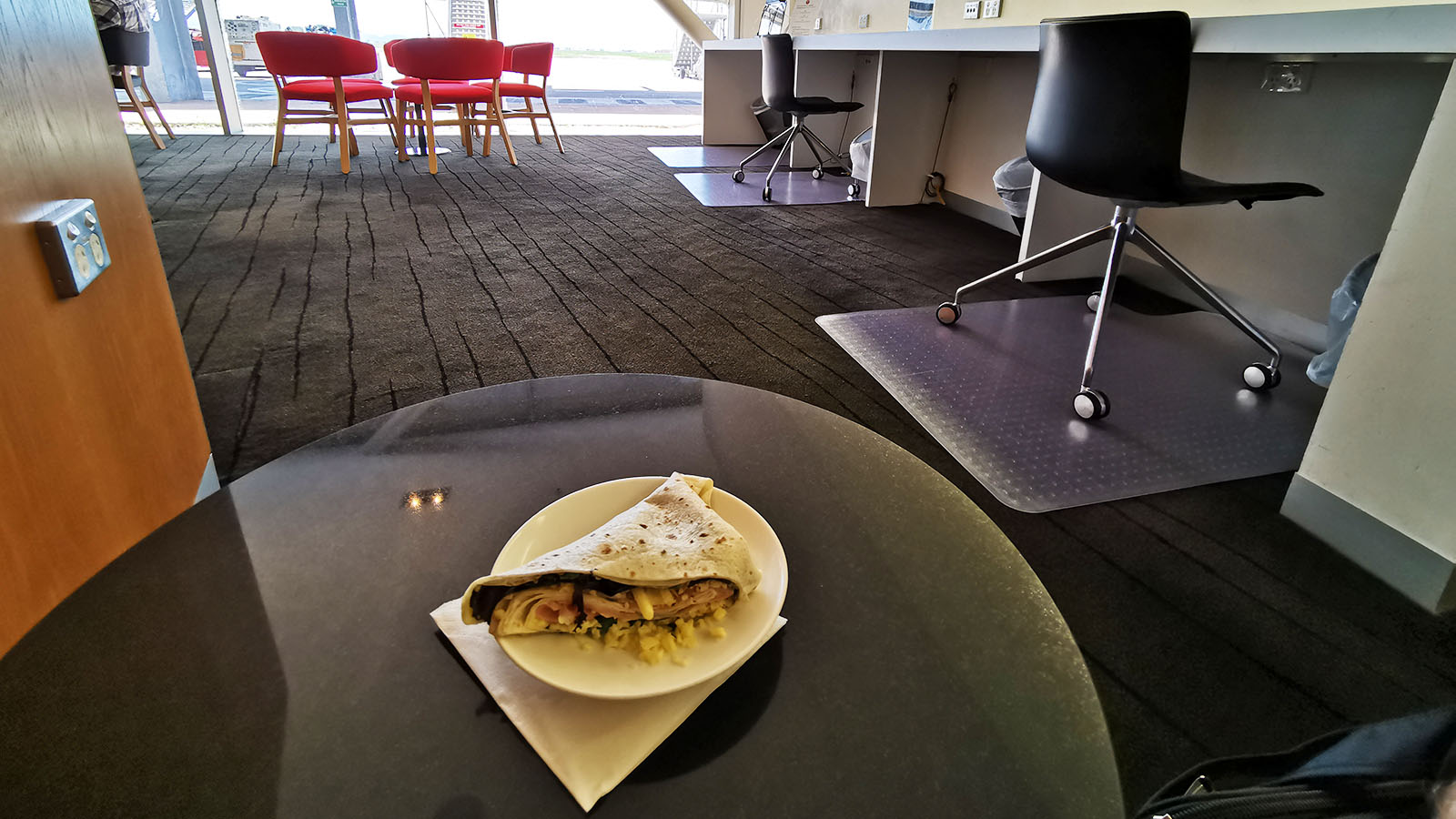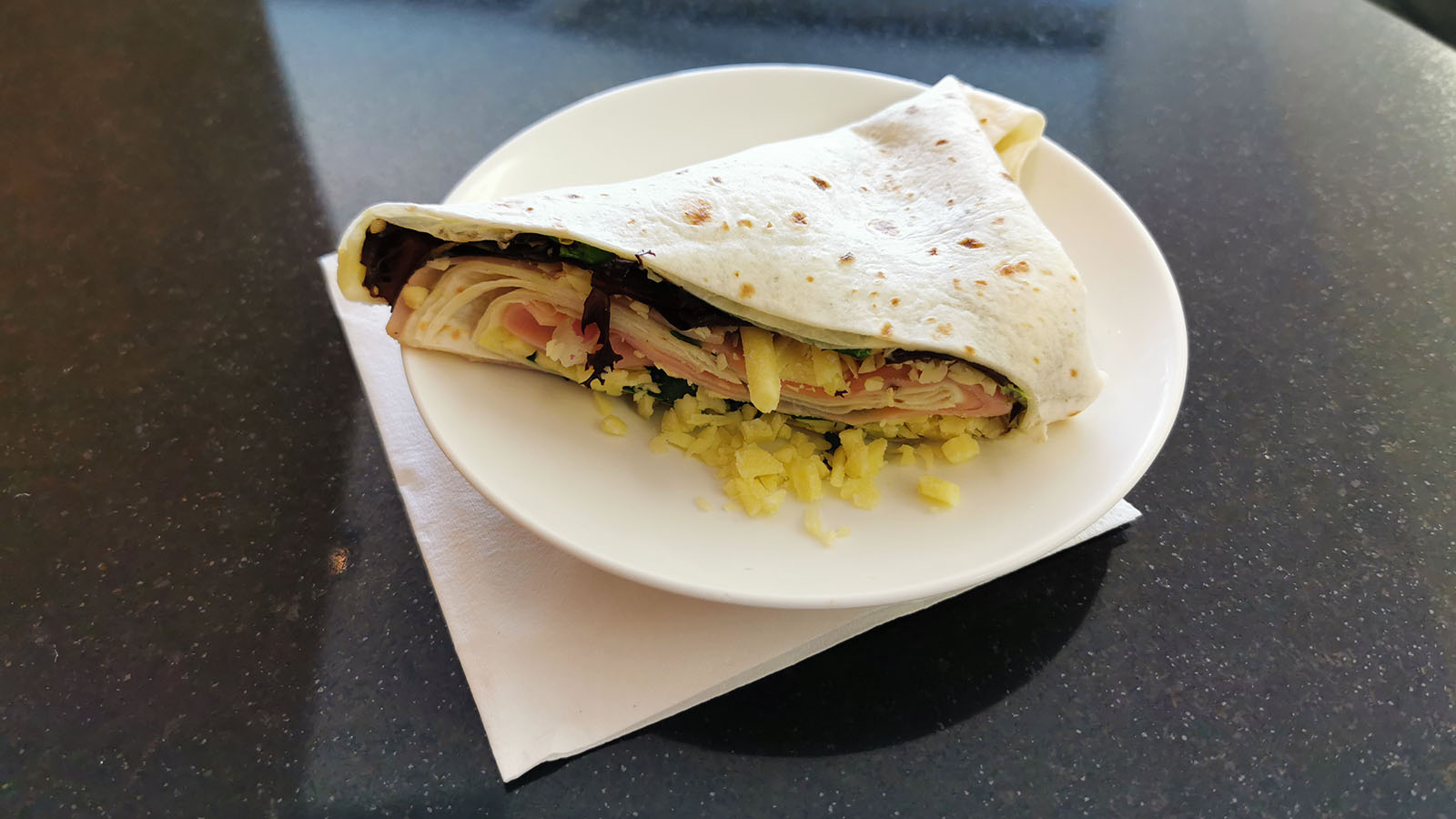 With the lounge only open for a brief window before the flight, the buffet was particularly popular. But it never took long to grab something.
When I ordered a latte, the barista even offered to bring it to my seat. This meant spending as much time as possible enjoying the lounge, rather than standing around waiting. Very much appreciated, and a nice touch!
Lounge amenities
Not every Qantas Club has shower suites available – but Townsville does. If you've spent a day out in the Queensland heat, it's an amenity you're sure to value. Towel packs are available from reception.
As well, the Wi-Fi here comes nice and speedy. Network tests during this visit saw average download and upload speeds of 47.5Mbps. This made for trouble-free high definition video streaming. These high upload speeds would also be great for crisp and clear video calling.
Accessing the Townsville Qantas Club
The door list for the Townsville Qantas Club is vast. Here's who makes the cut.
Class of travel: customers booked in Business on a Qantas or QantasLink flight.
Connecting flights: passengers with a same-day international flight in Business or First on Qantas, Emirates or any oneworld airline. This grants lounge access in Townsville, even if the flight from Townsville is in Economy. Just be sure your domestic flight is with Qantas or QantasLink – this trick doesn't work with Jetstar.
Qantas Frequent Flyer status, travelling with Qantas, QantasLink or Jetstar:

Qantas Chairman's Lounge (+2 guests).
Qantas Platinum One (+2 guests).
Qantas Platinum (+2 guests).
Qantas Gold (+1 guest).

Qantas Club membership: access for the member when flying Qantas, QantasLink or Jetstar (+1 guest).
Airline partner frequent flyer status, when flying with Qantas or QantasLink (not Jetstar):

oneworld Emerald or Sapphire (+1 guest).
Emirates Skywards Gold and above (+1 guest).
Air New Zealand Gold and higher (+1 guest, and must be an NZ flight number).
China Eastern Miles Gold and greater (+1 guest).

Airline partner lounge membership: travellers with American Airlines Admirals Club cards (+2 guests), or members of Alaska Airlines Lounge (+2 guests).
Single entry passes: as available to Qantas Silver frequent flyers and selected credit card holders. Other travellers may also be offered one-off access for $49, by email offer before the flight.
The guest limits indicated above generally apply to adult guests only (aged 18+). Children are also permitted in addition to these caps. Refer to the Qantas website for the full details.
Summing up
The Qantas Club Townsville is like many others in the airline's network. Standardised furniture and buffet offerings certainly keep the space on-brand. For regular domestic travellers, this also makes the lounge feel familiar, even if it's only your first visit.
As Townsville Airport's only airline lounge, it's perfectly acceptable. However, we'd love to see the opening hours expanded. Even unlocking the doors 90 minutes before departure would make a big difference. After all, it's incredibly teasing to be sitting across from the entrance when you arrive early, waiting for what's inside!
Photography by Chris Chamberlin, who travelled at his own expense. Feature image courtesy of Qantas.
Qantas Club, Townsville
was last modified:
December 9th, 2022
by