Serving both domestic and international passengers, the Gold Coast Qantas Club is a little different to most. Without a separate Qantas Domestic (or international) Business Lounge here, it's the go-to space for many frequent flyers.
Whether you're beginning your journey in Queensland or your visit marks the start of a journey home, here's what to expect here in Coolangatta.
Location
Nestled just beyond security, you'll find the Gold Coast Qantas Club on the left-hand side of the main concourse. And speaking of security, the priority screening lane here works well.
Despite a long queue in the general line, use of the fast-track lane means I'm through to the lounge within minutes. Modern baggage scanners at Gold Coast Airport also make it possible to leave all laptops and aerosols inside. This speeds things up even more.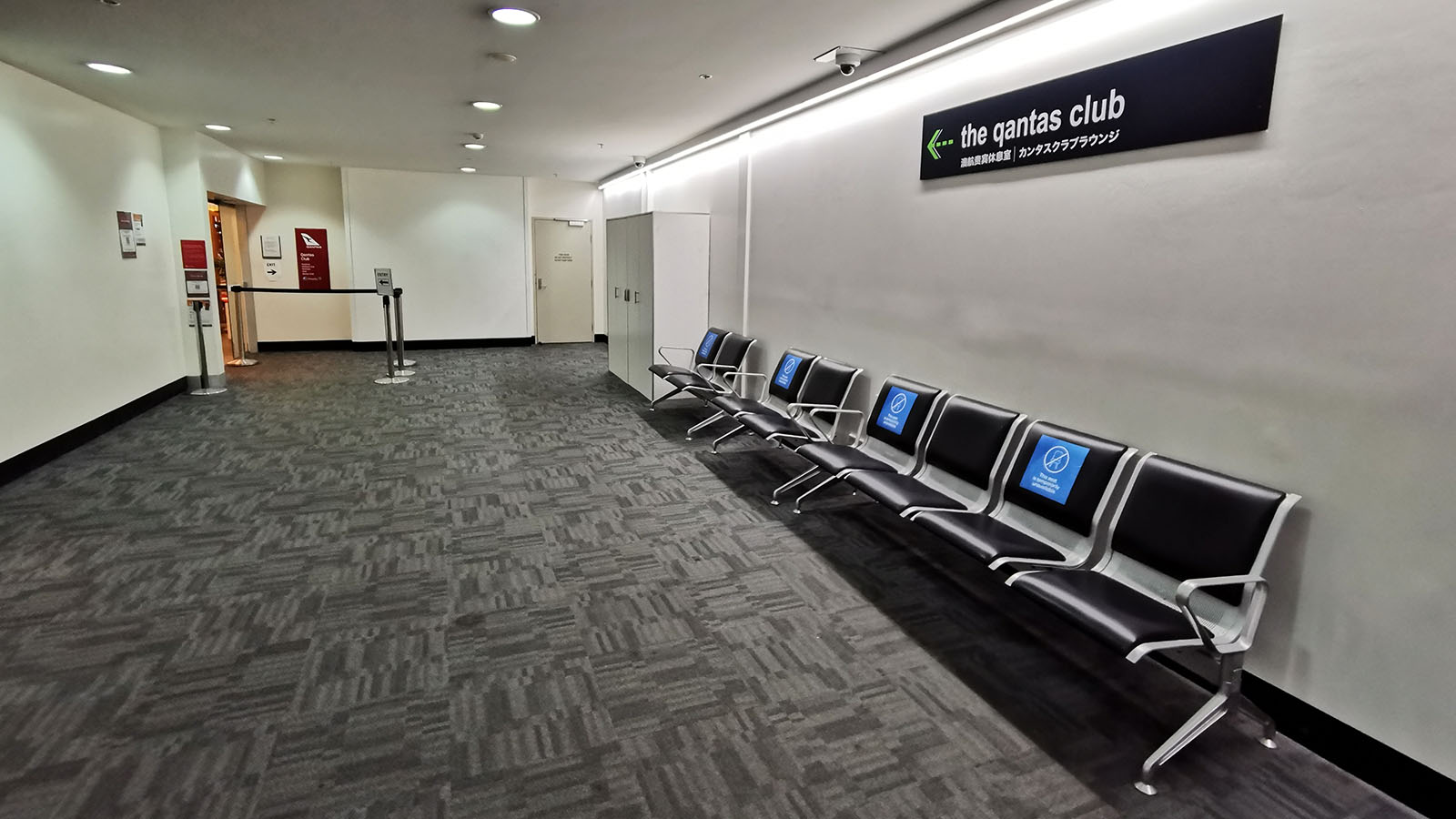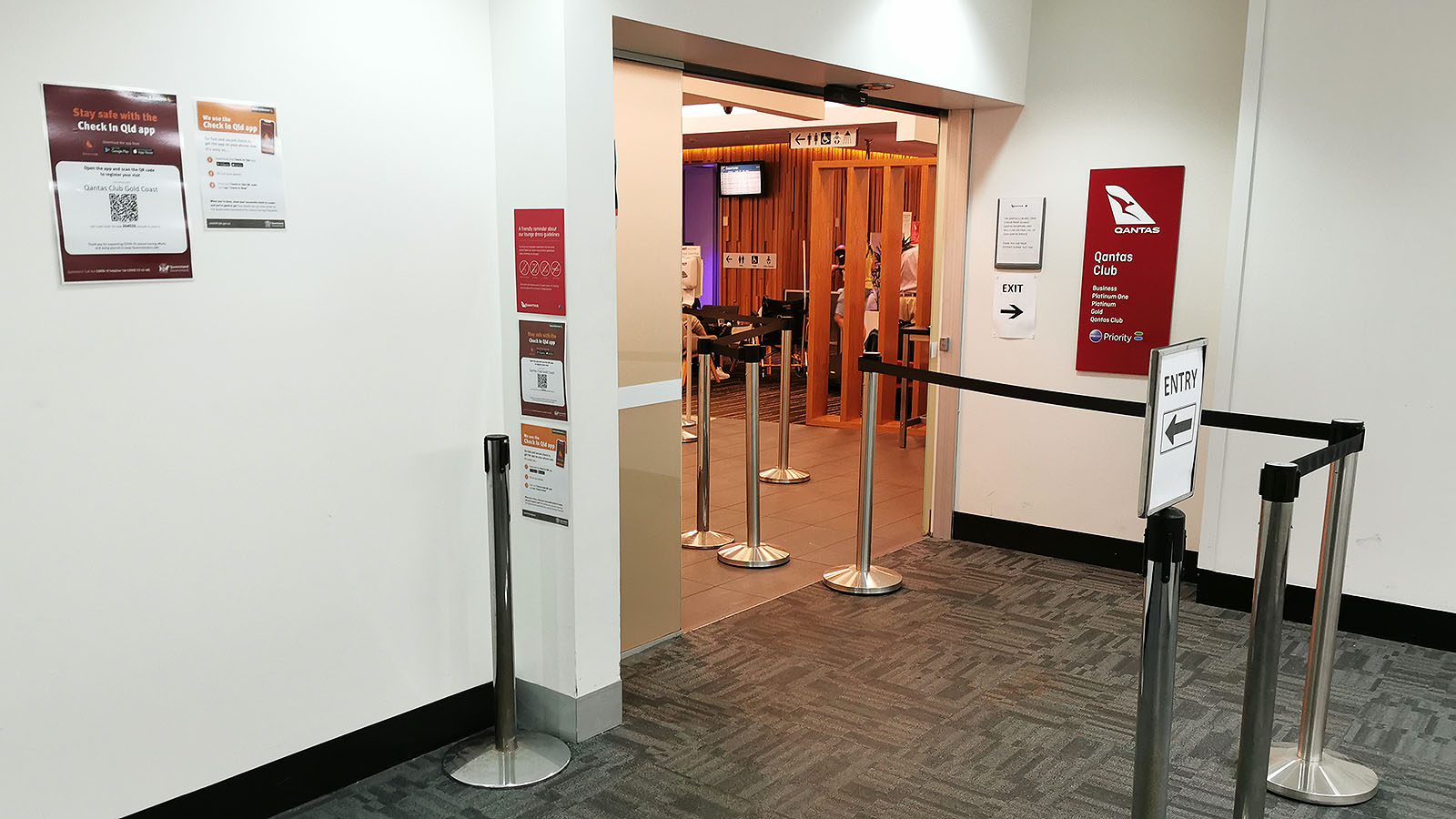 Still, the lounge's subtle entrance is easy to miss. Tucked away at the end of a white and grey corridor, there's nothing distinctive to catch your eye – so keep a lookout for the signs.
This lounge opens one hour before the day's first Qantas flight departure and closes when the last Qantas flight is called for boarding. It also serves eligible passengers travelling on Air New Zealand: more on that later.
The Qantas Club layout and seating at the Gold Coast
At Gold Coast Airport, the Qantas Club provides a cosy space with an array of seating. Being a busy airport, but not a capital city, the lounge adopts many of the elements you'd expect at those larger hub lounges.
For instance, this space offers many zones for kicking back and relaxing. That's countered by the presence of several working benches with power at the ready. There's also a small Joey Club area in the corner for kids.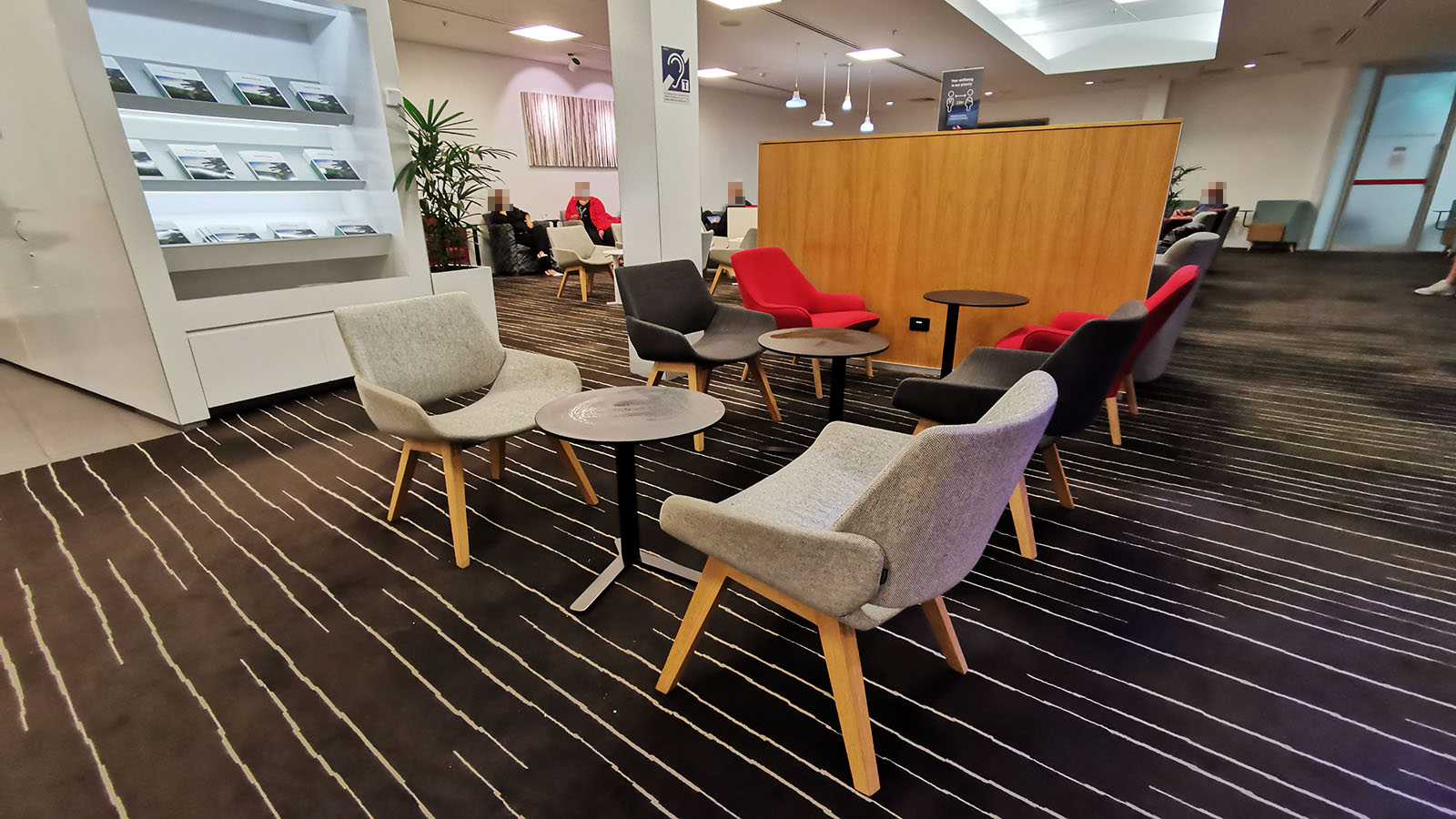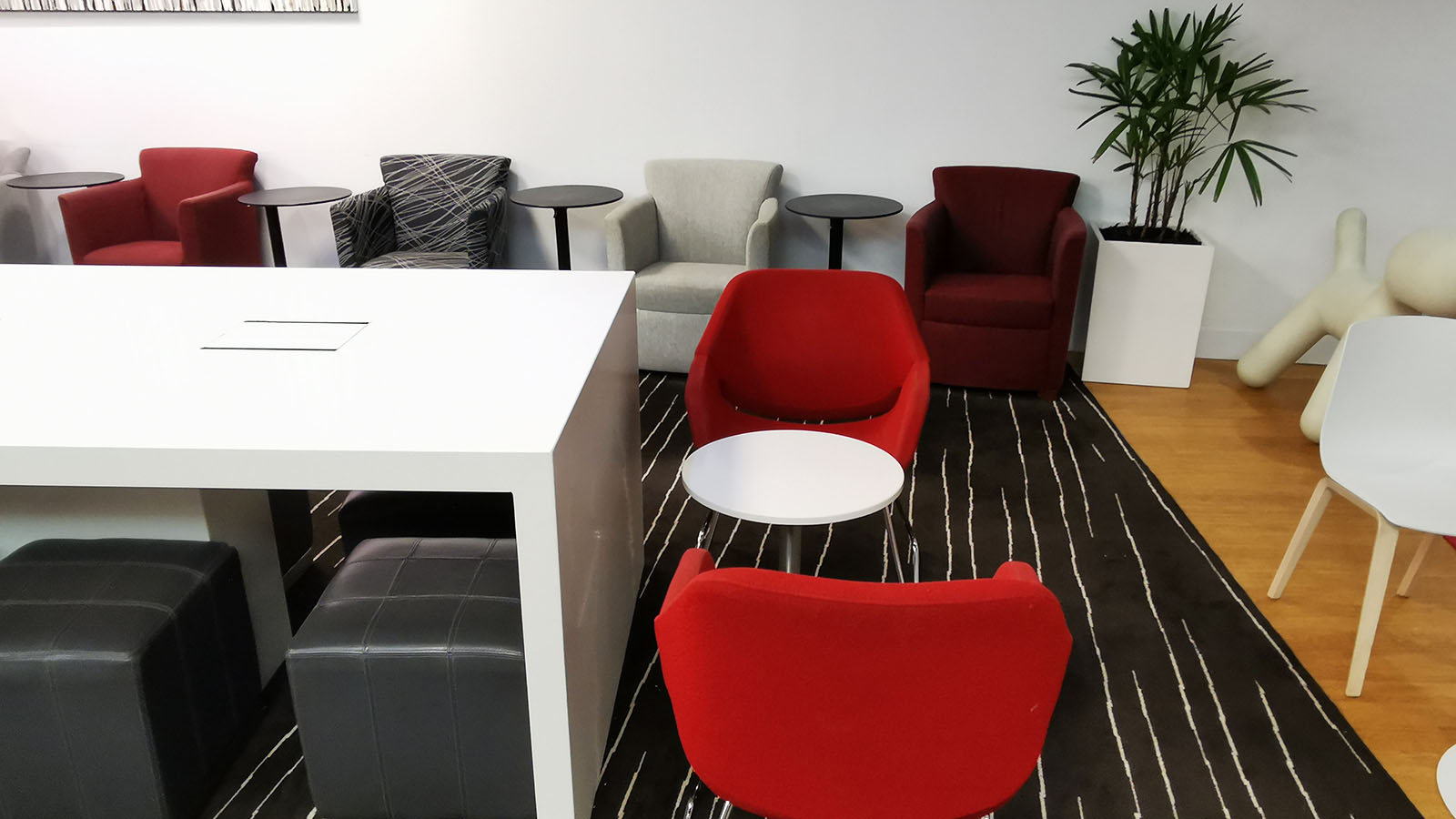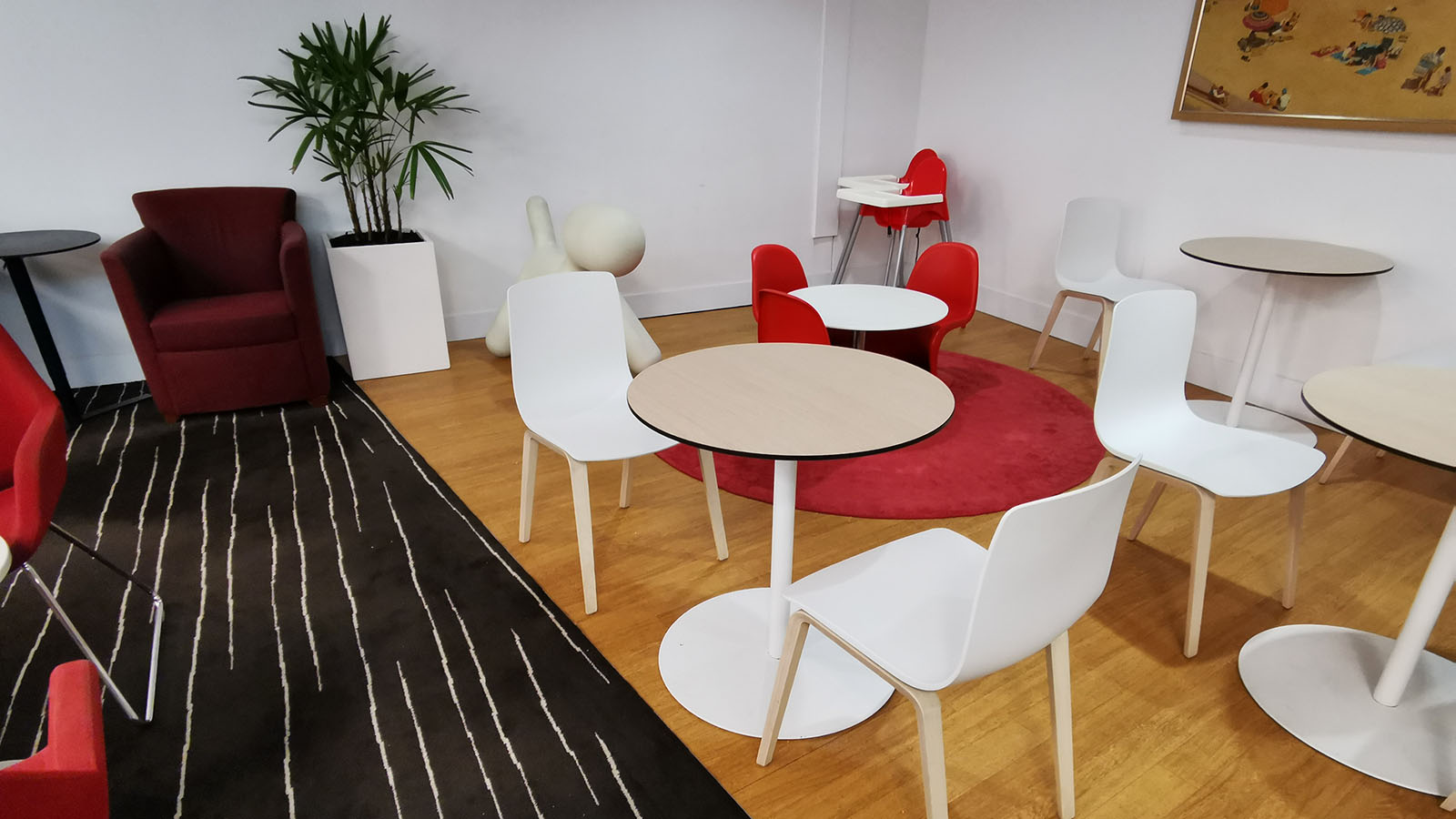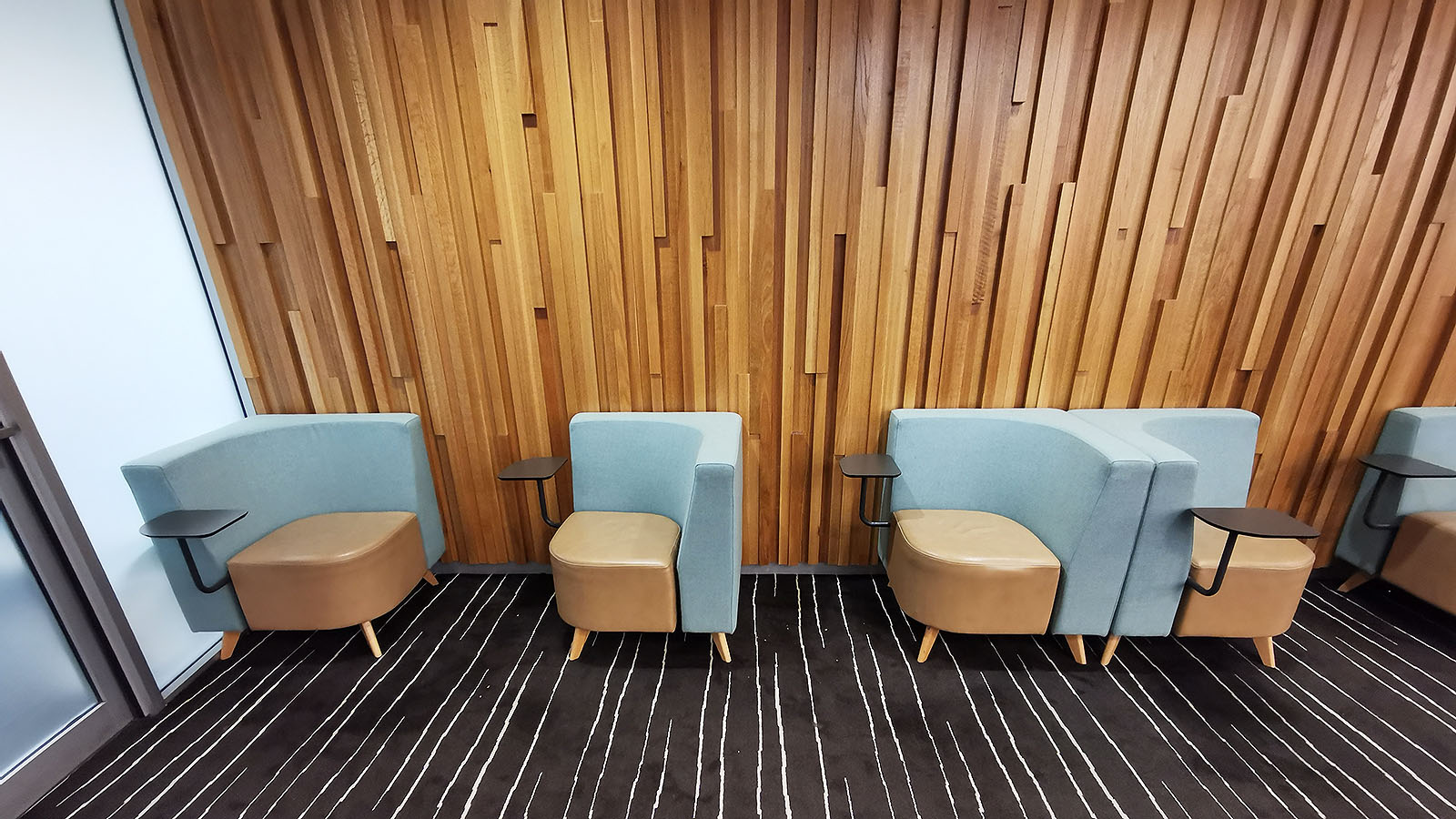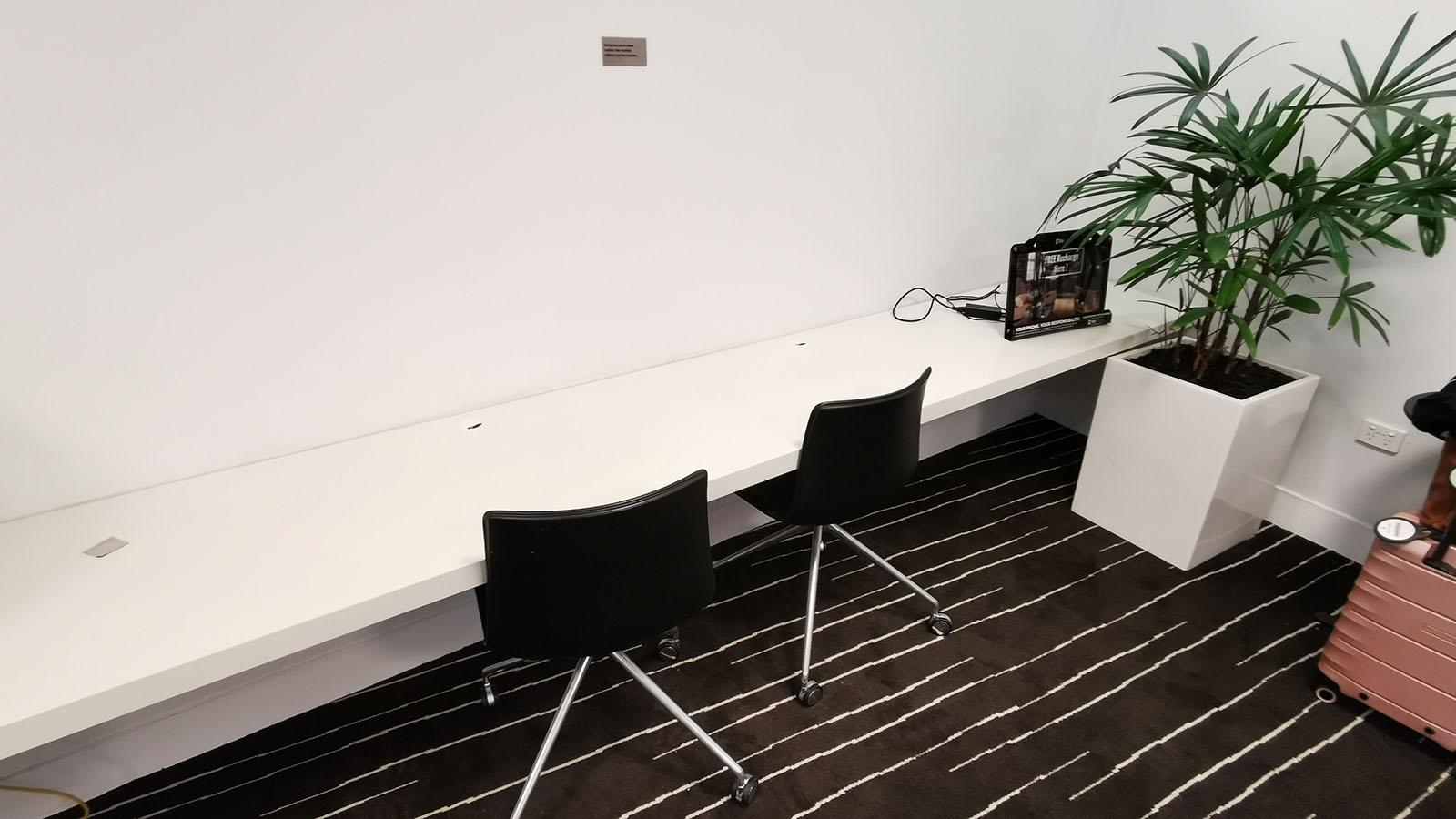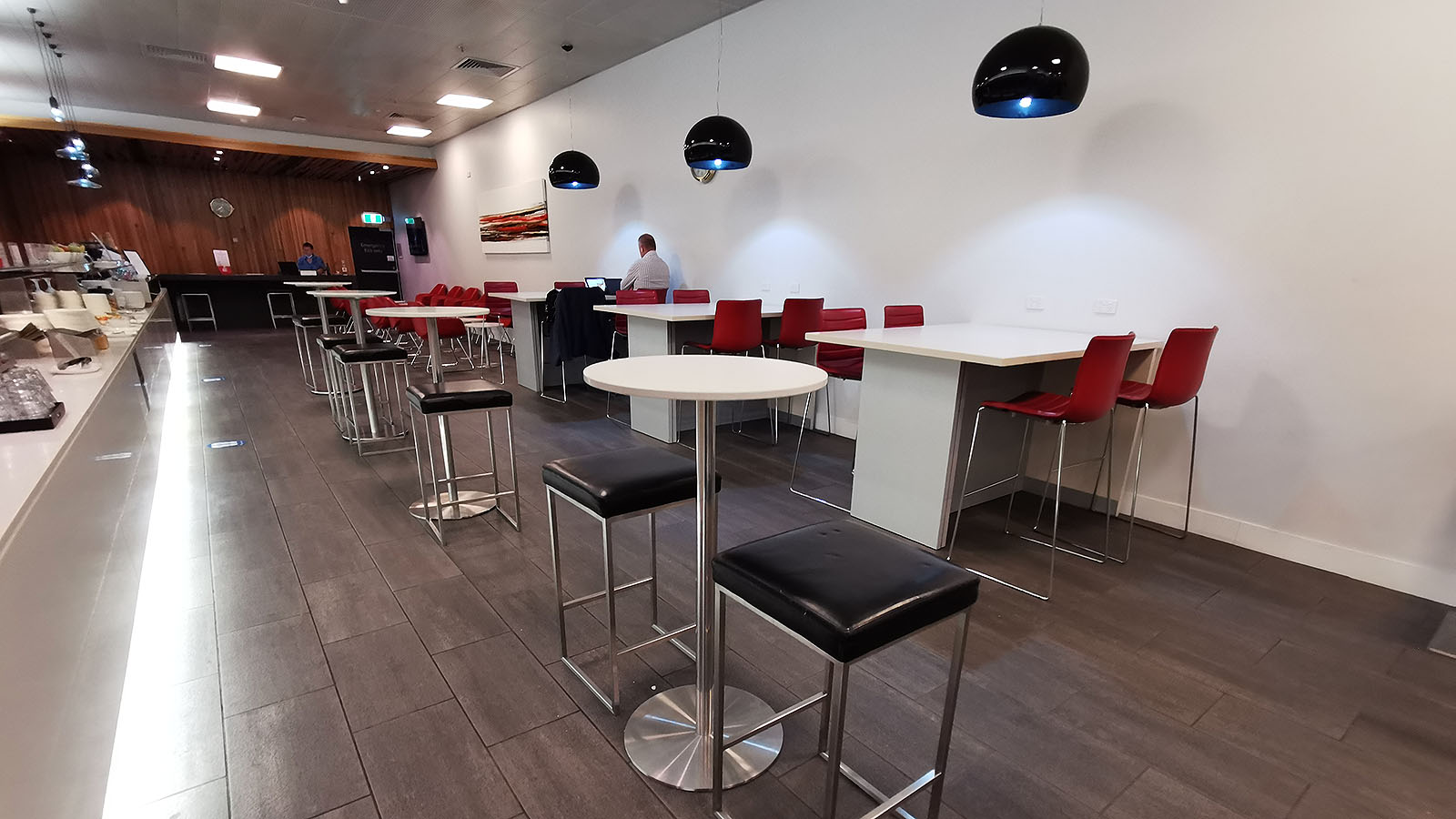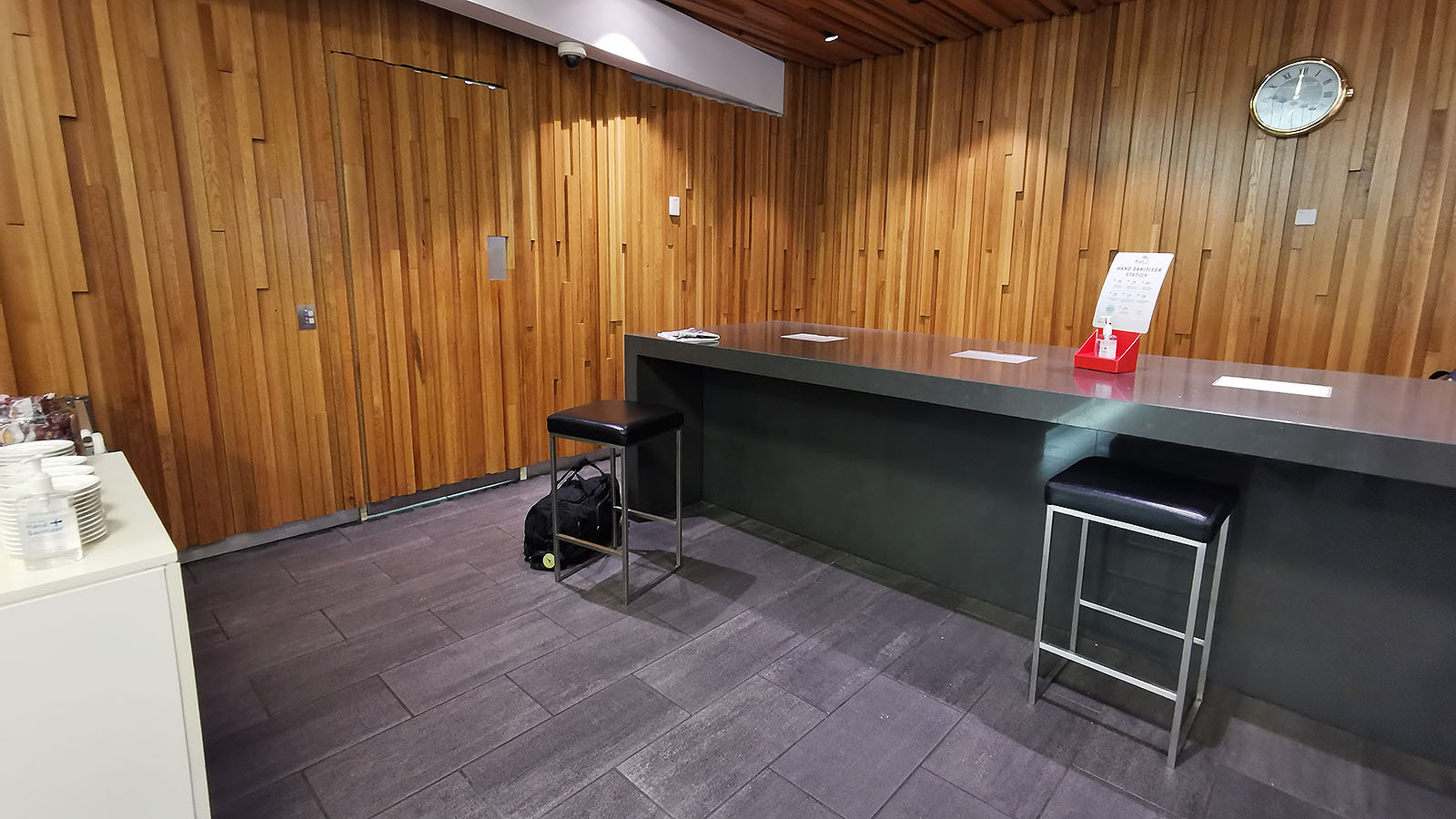 Pops of blue against a brown backdrop give the lounge a local feel, drawing inspiration from the Gold Coast's iconic beaches. Other parts of the space instead reflect the more standard Qantas Club design.
Separate to the main space, there's also a private meeting room tucked away.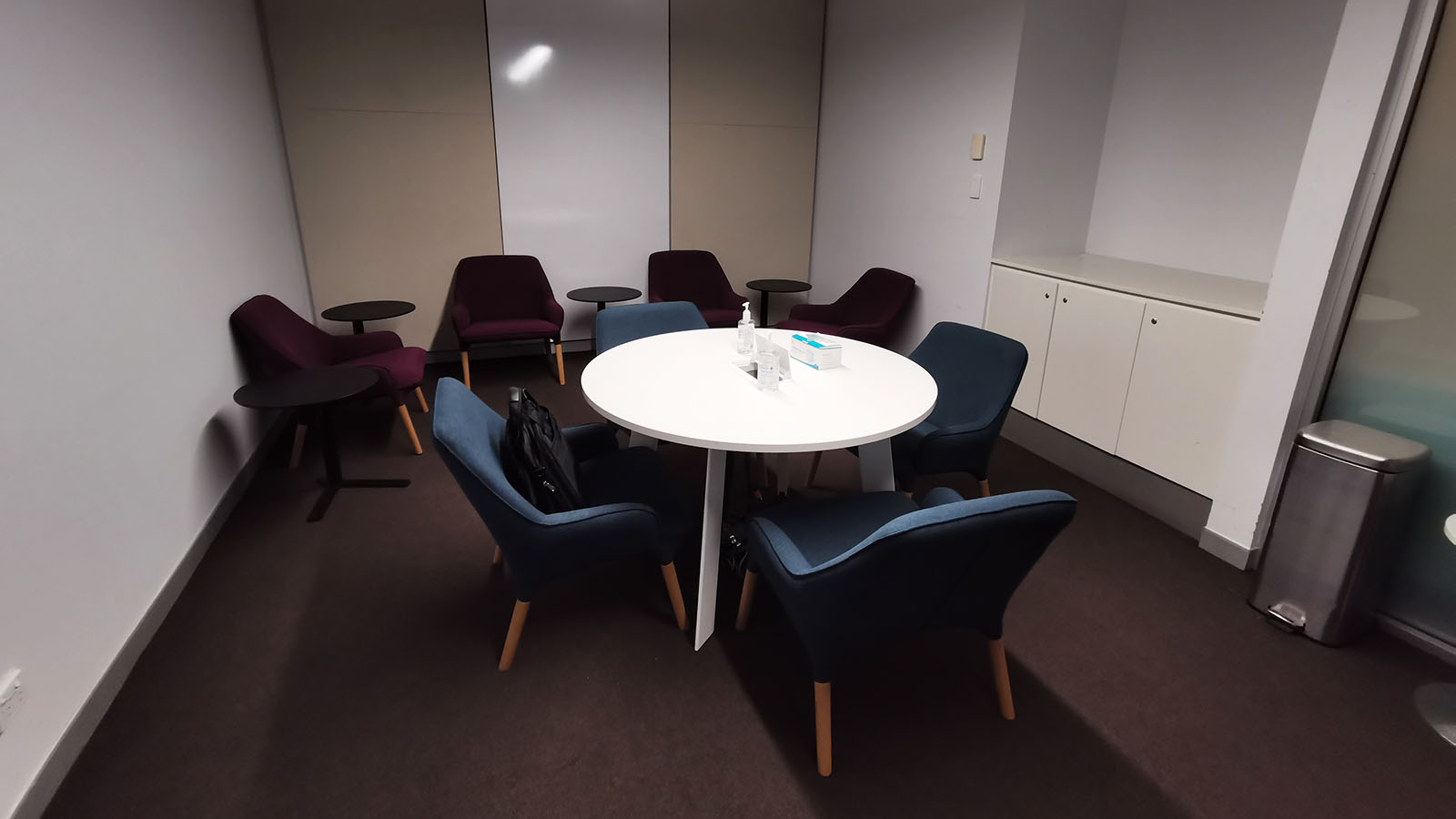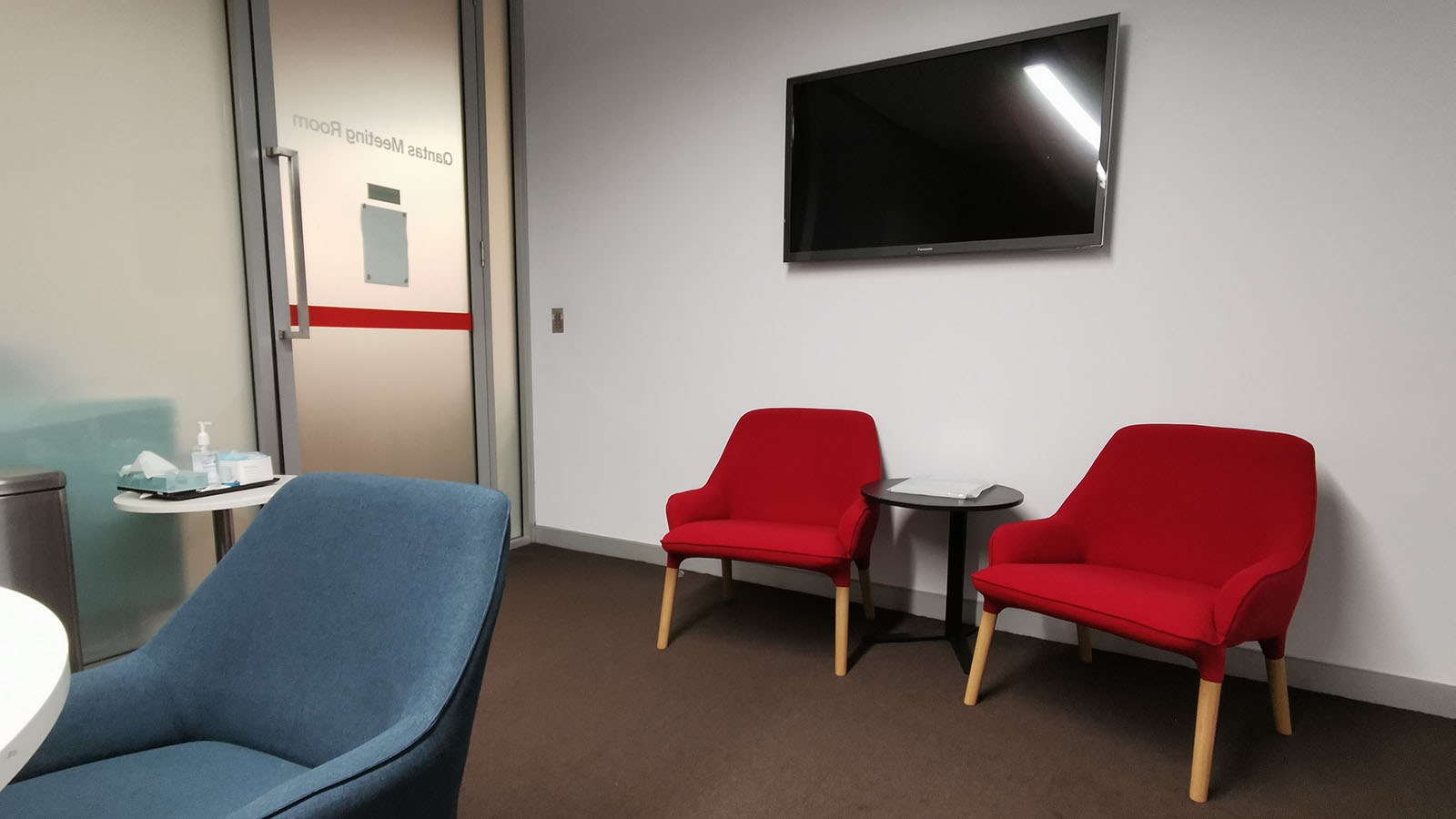 Prior to the pandemic, Qantas would allow travellers to book – and pay for – these spaces. But now, this area serves as a 'VIP lounge' as needed, or can be left open to provide additional seating during peak times.
Of course, while Qantas has a private Chairman's Lounge at Brisbane Airport, it doesn't offer the same at Coolangatta. That's where the meeting room comes into play, as a welcome escape for those in the public eye.
Food and beverage in the Gold Coast Qantas Club
With buffets back in Queensland, food at the Gold Coast Qantas Club is all self-service. To kickstart your day, expect staples like fresh fruit salads, yoghurts and muesli. This morning tea-time visit also finds bites such as green tea tiramisu and baked hot cross buns.
Hot options during the morning can include croissants and frittatas – and of course, there's all-day barista coffee. Some beverages like soft drinks and water are self-service, although the DIY coffee machine directs you to the barista counter instead.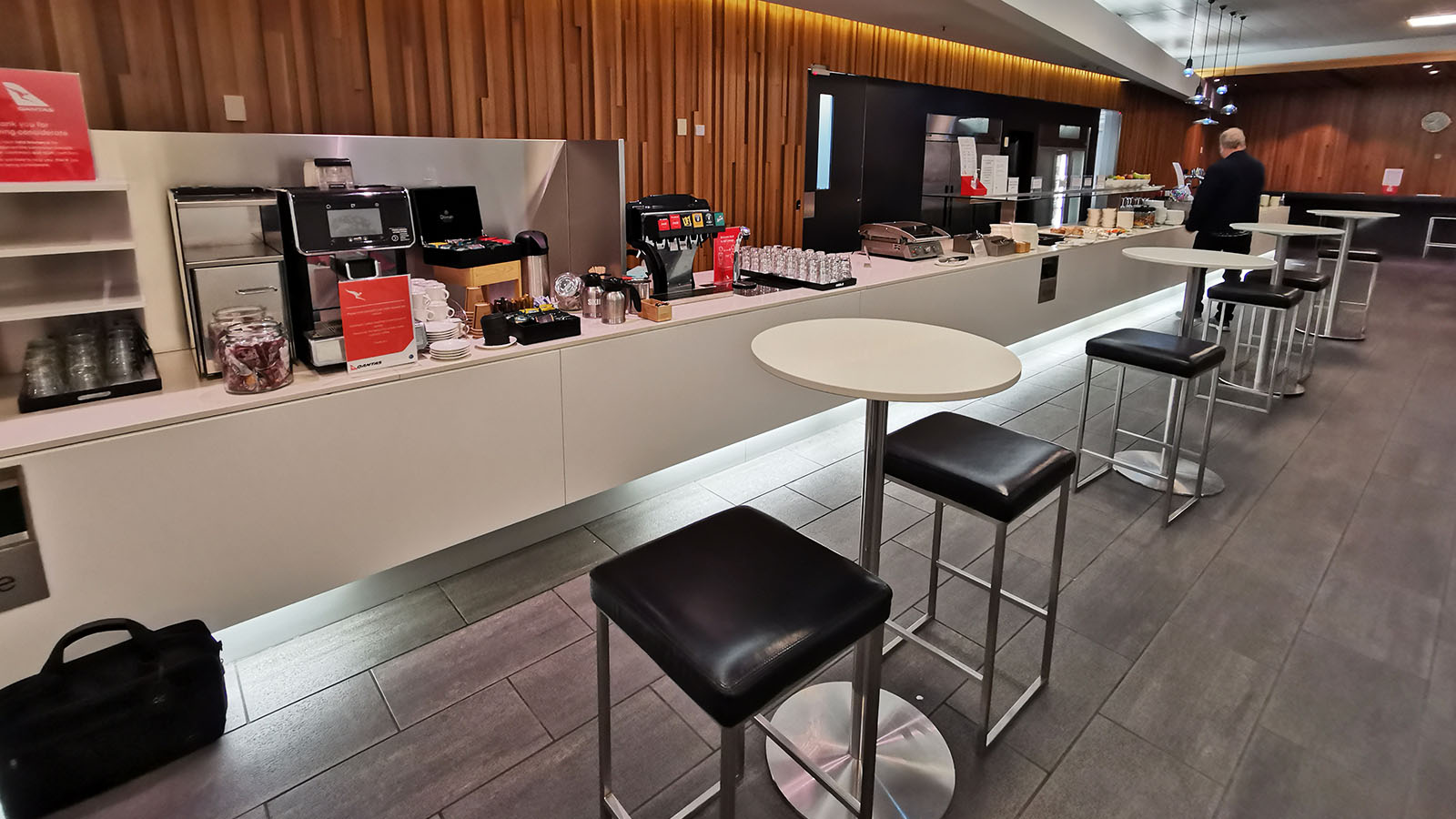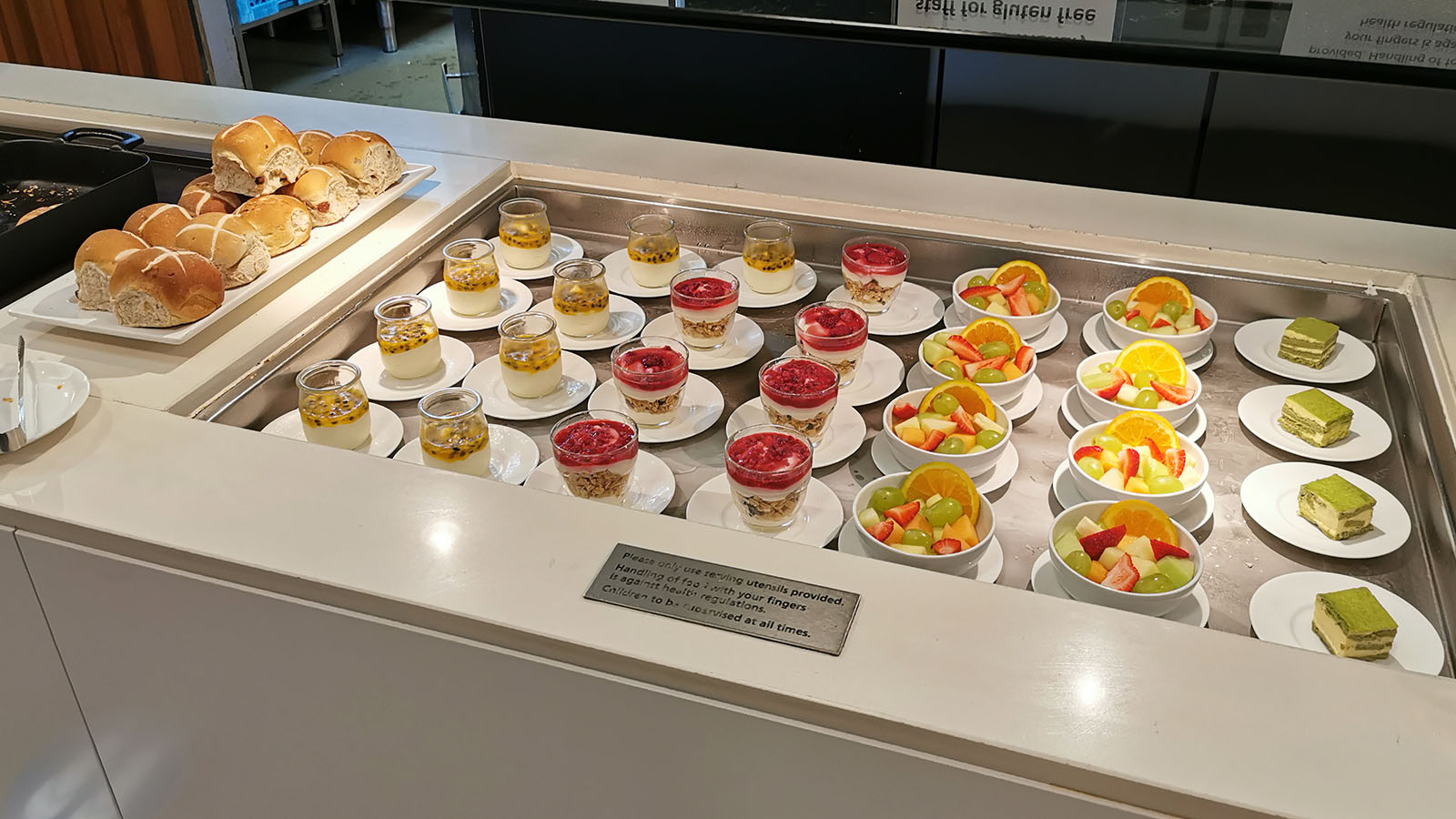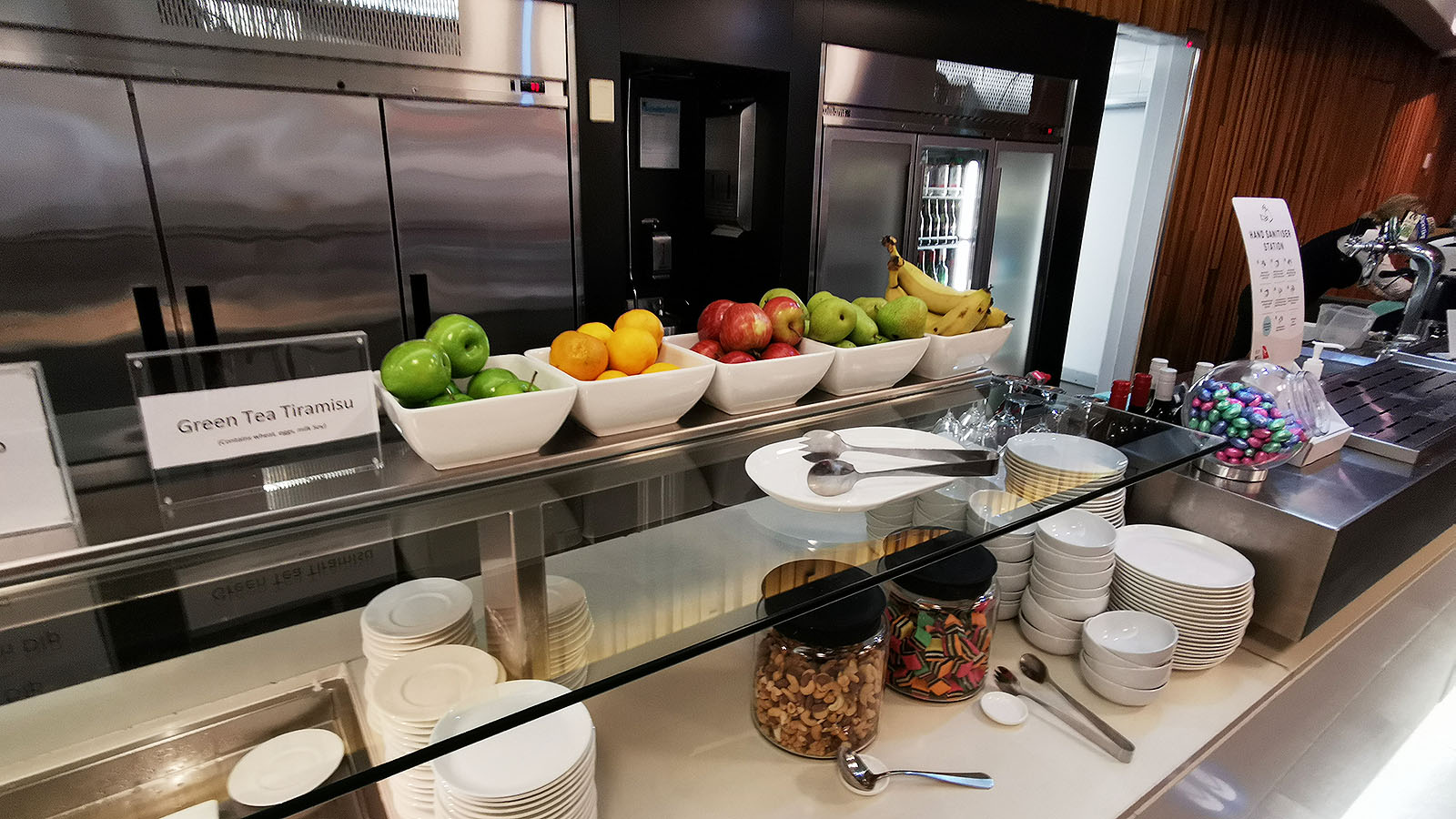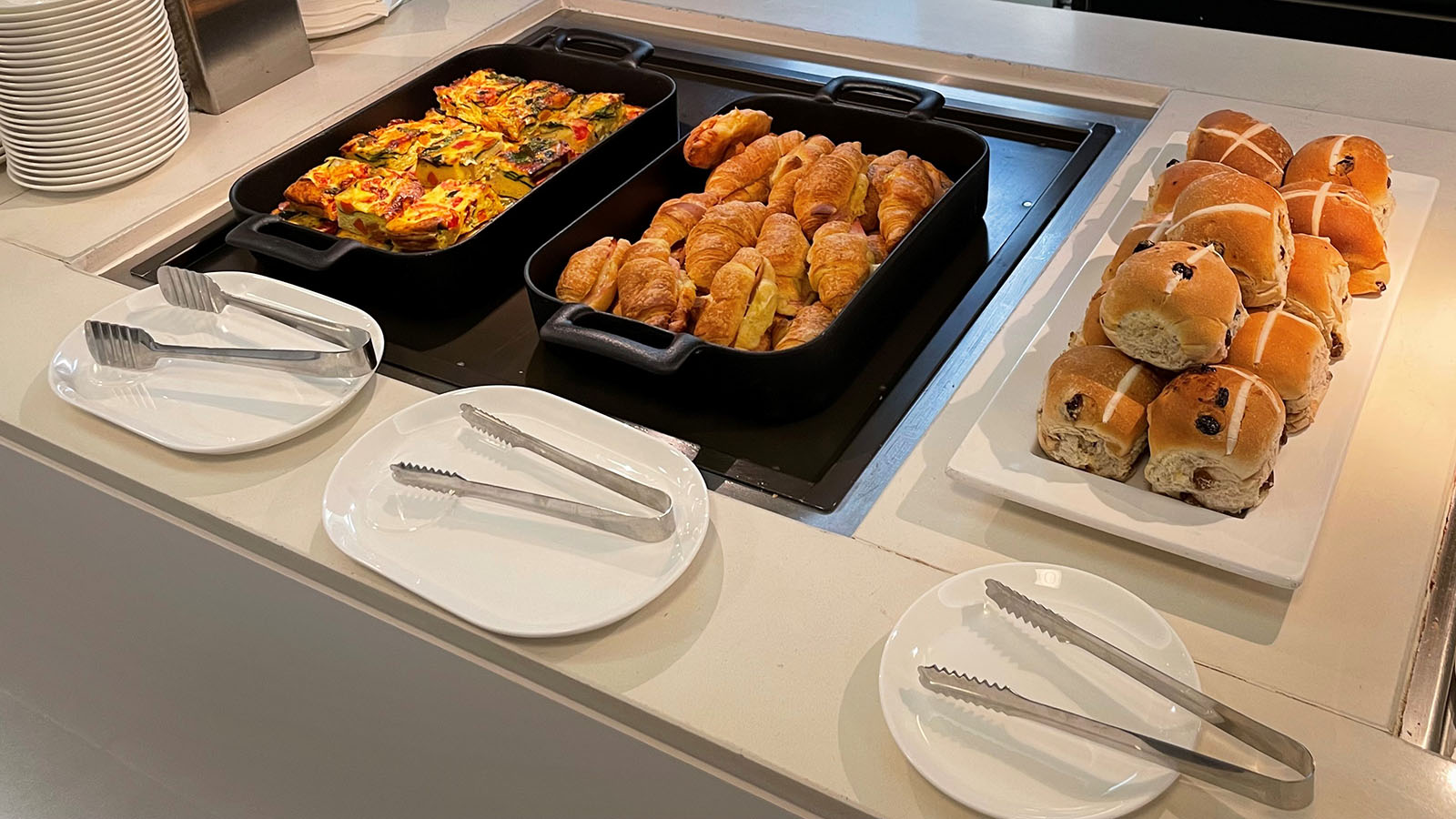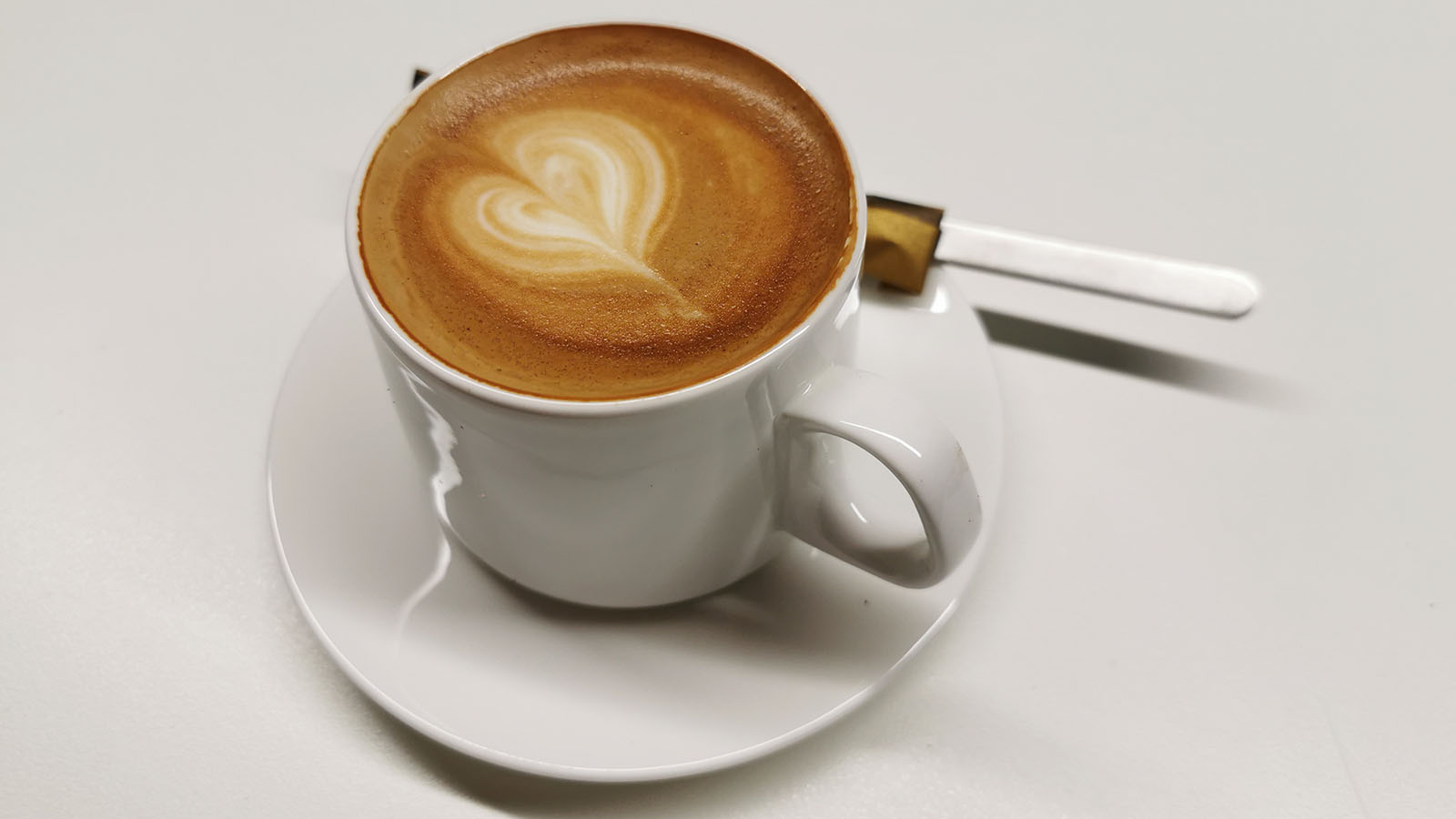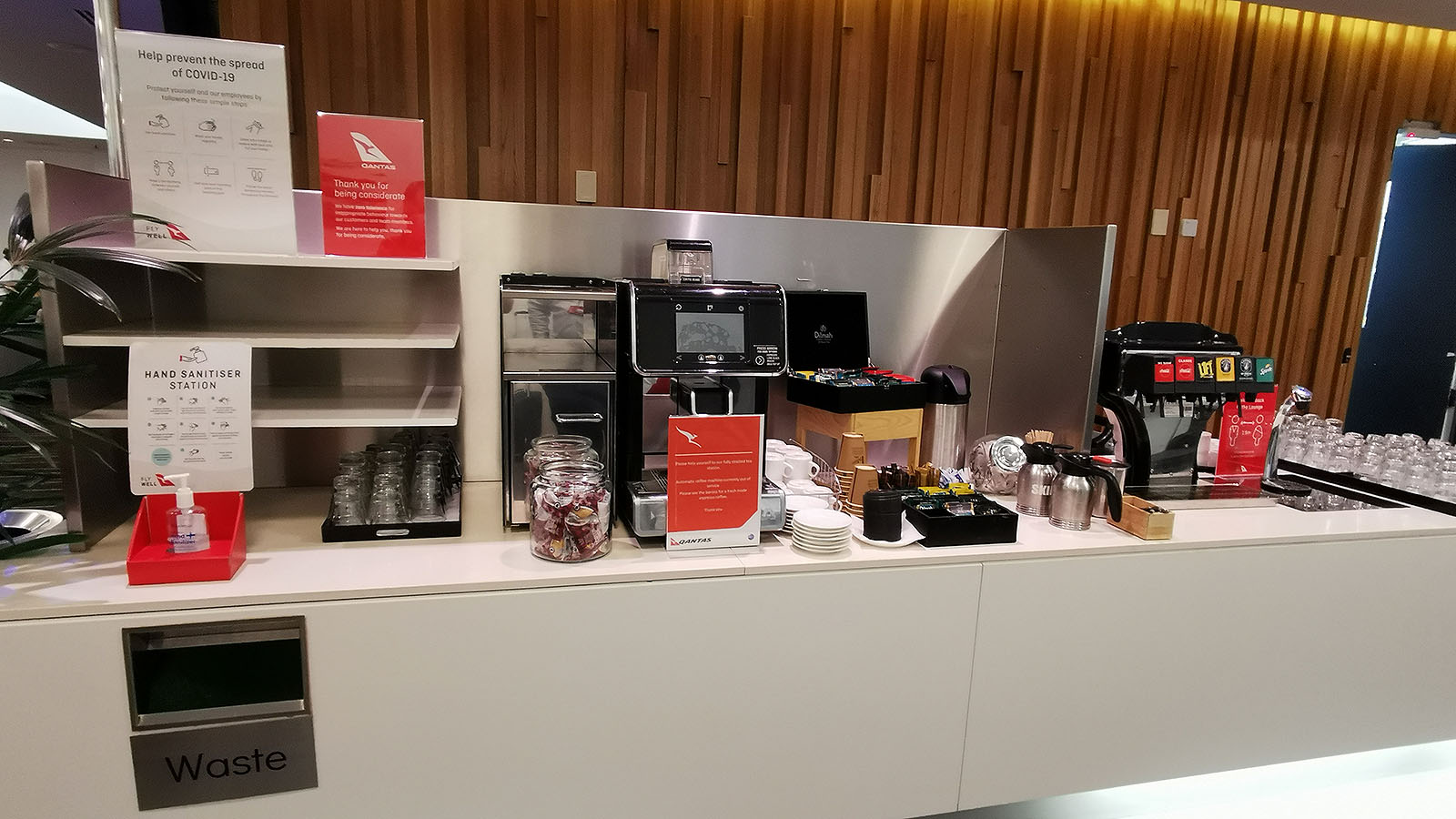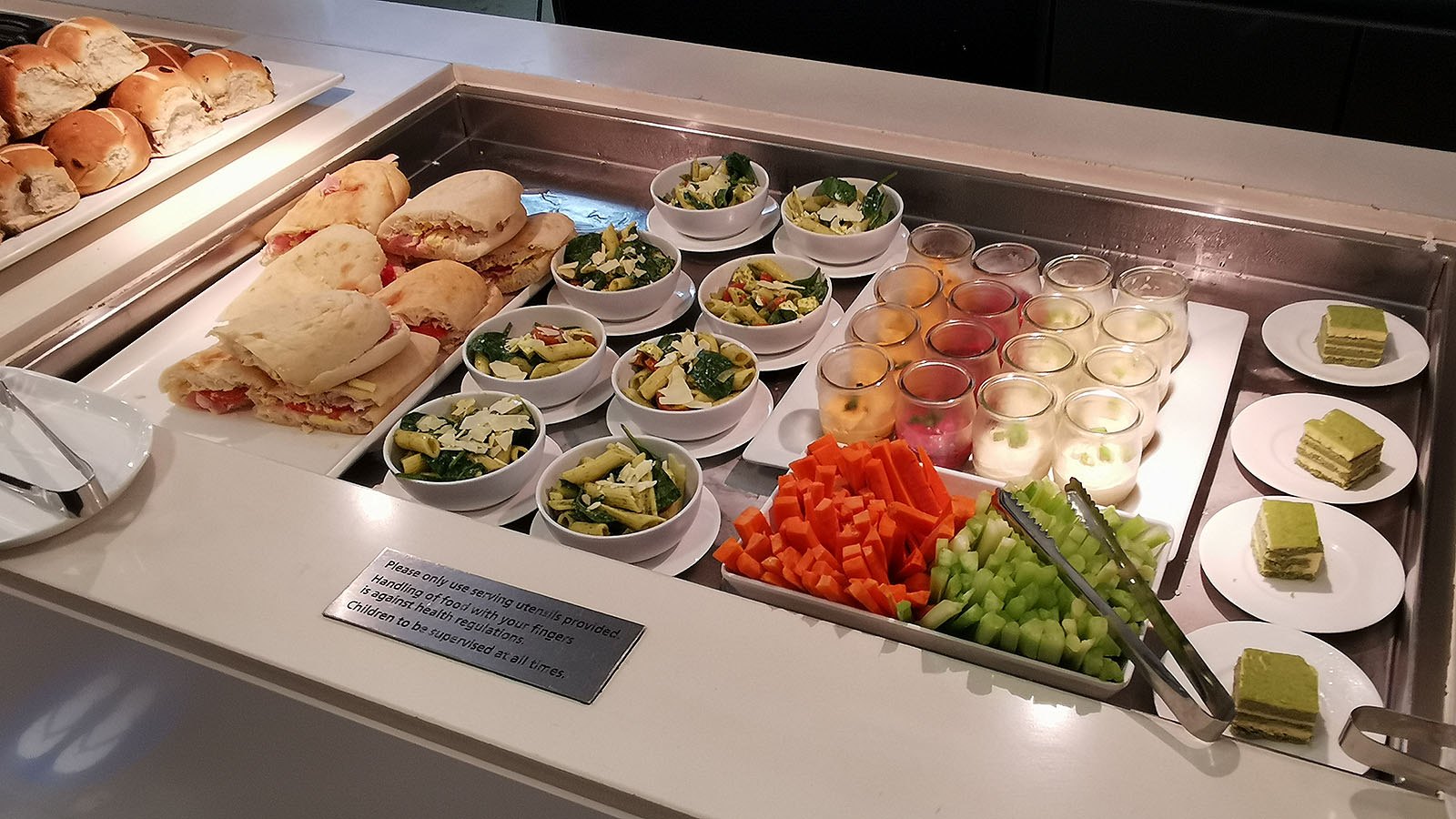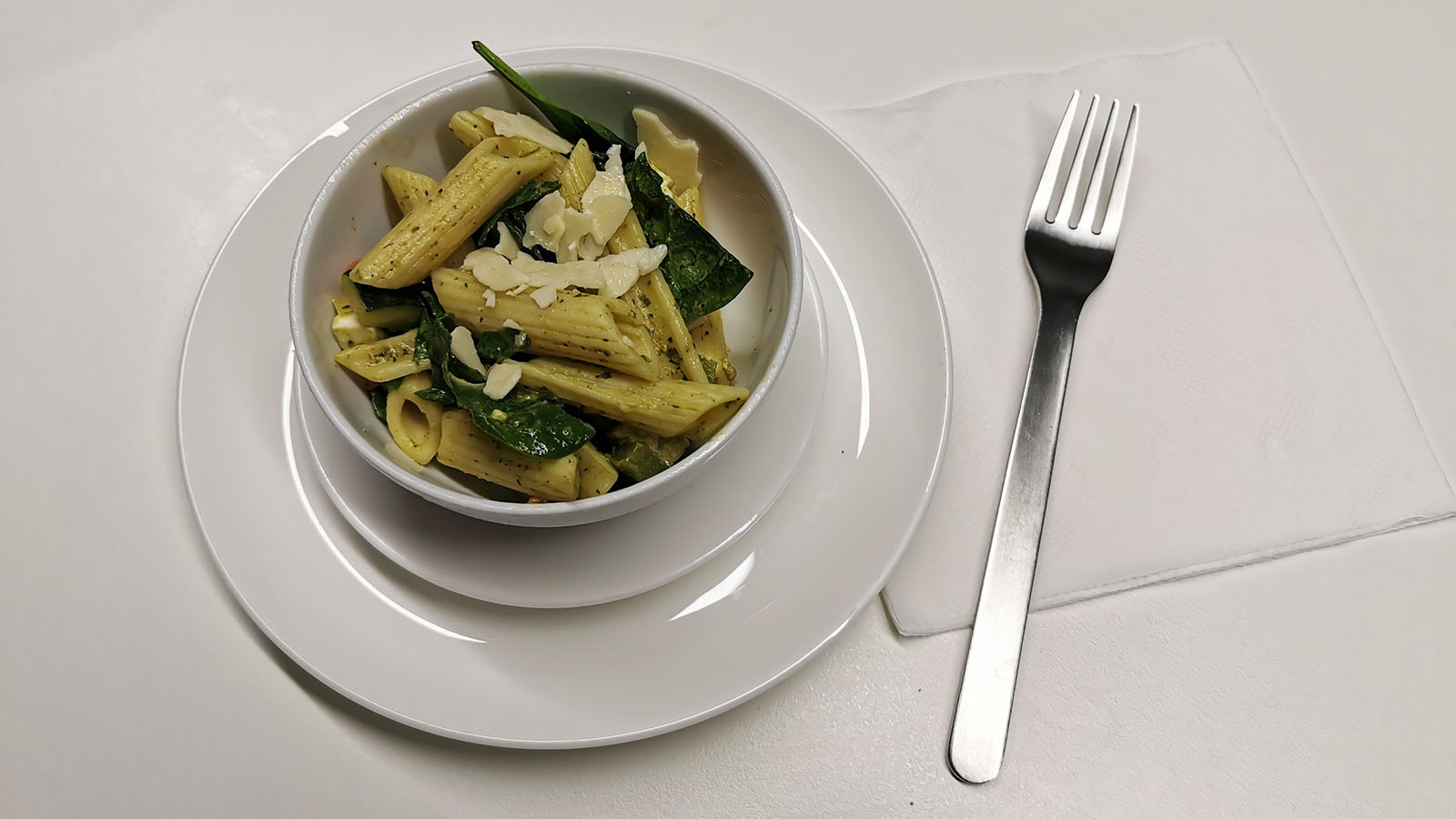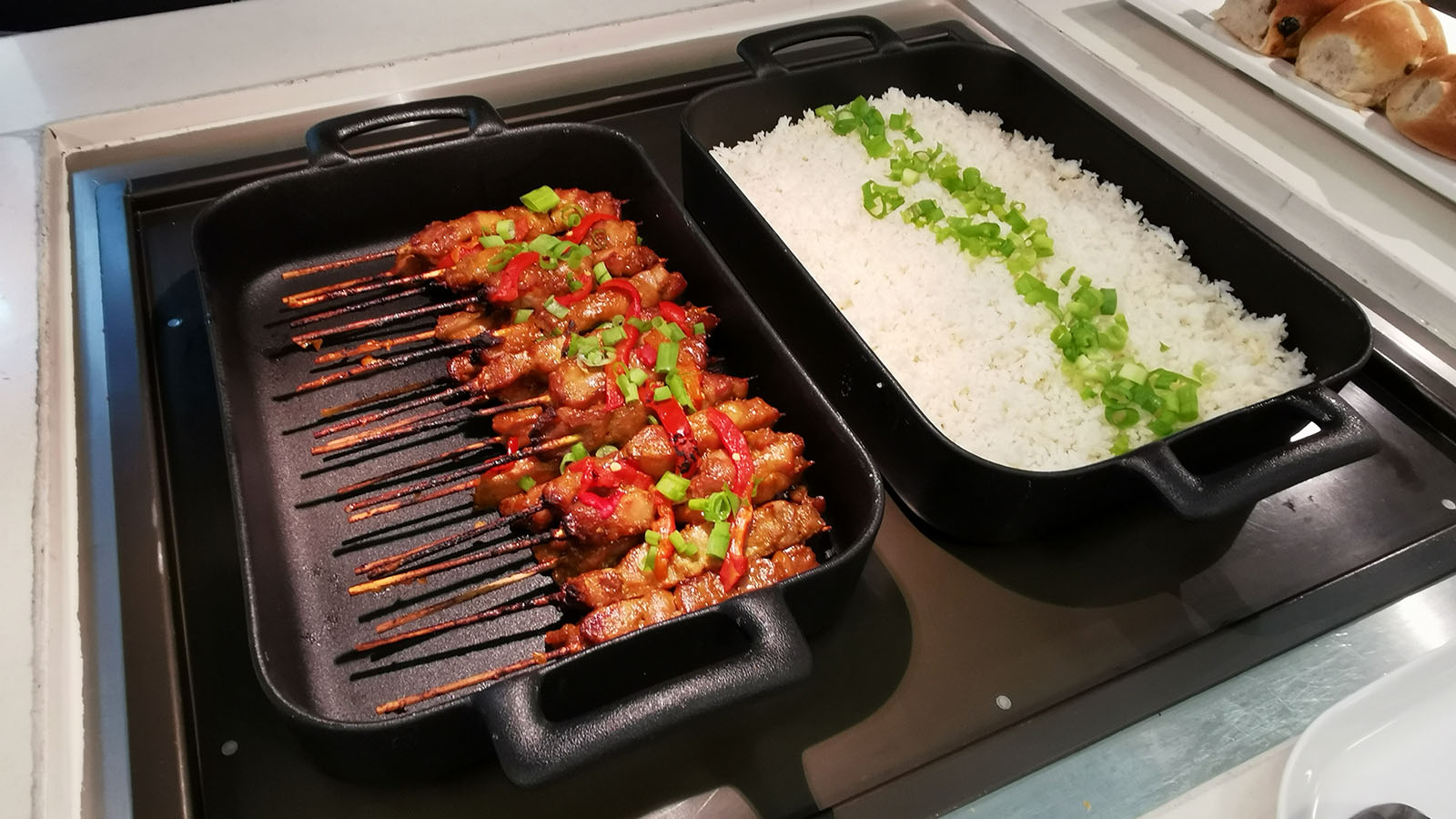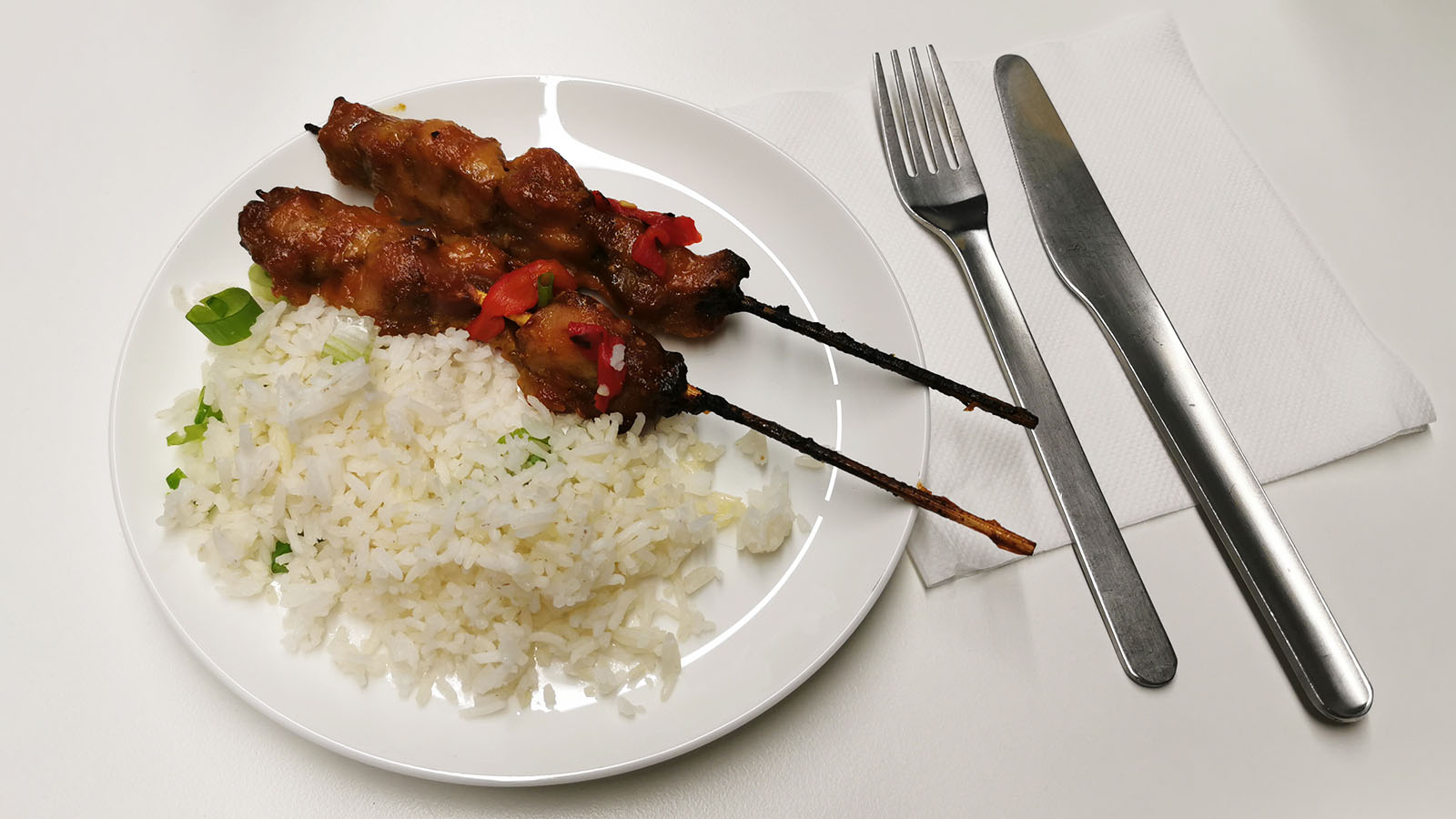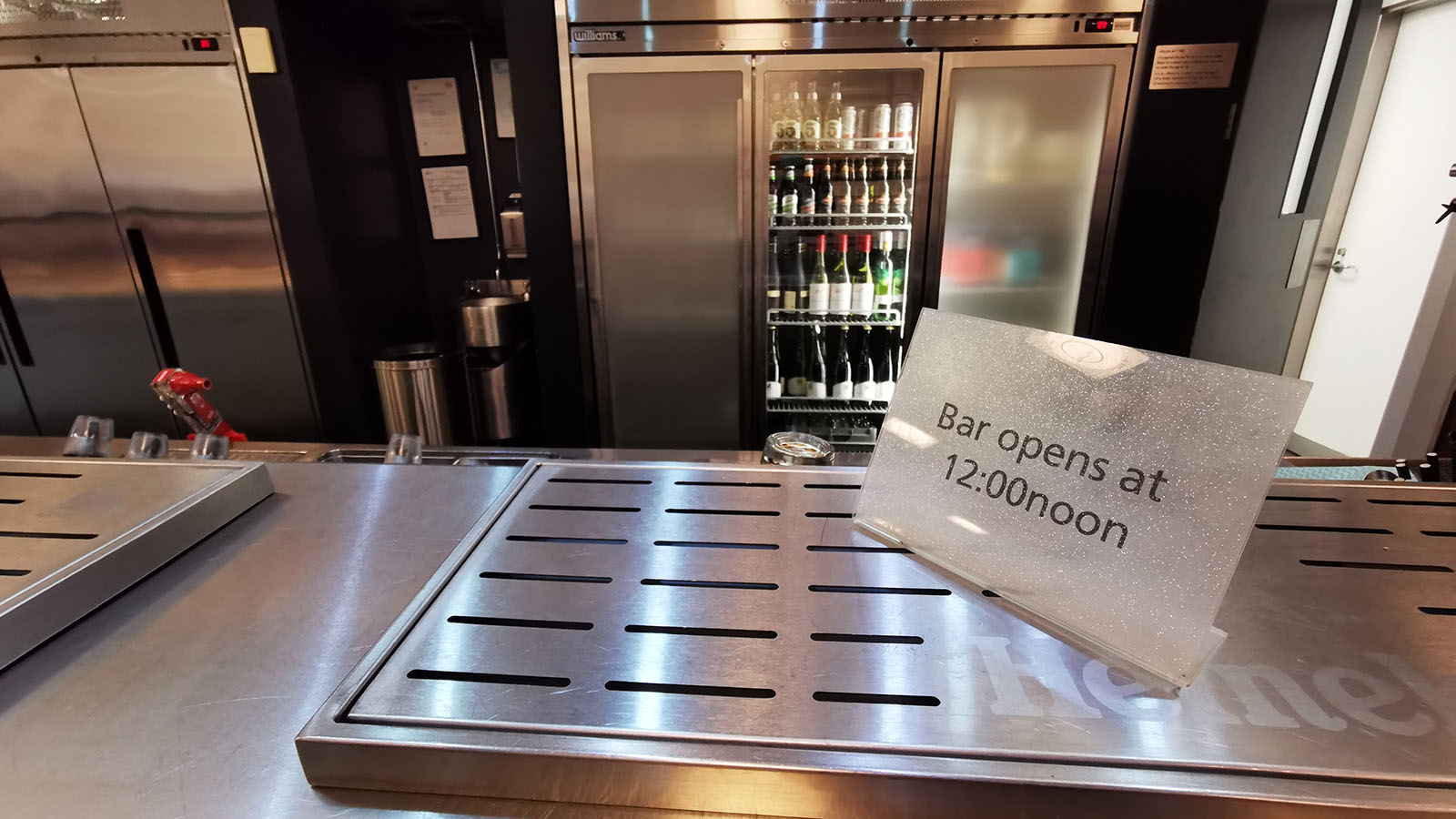 Replacing the breakfast bites, the all-day dining menu delivers favourites such as vegetables and dips. Pre-made sandwiches also sit ready for toasting, with the pesto penne pasta light and flavourful choice.
Hot lunch options typically appear from around 1 pm. On this visit, that's a tasty serve of chicken skewers with jasmine rice. Bar service is available from noon, with beer, wine and spirits at hand.
Lounge amenities
With both domestic and international flights under one roof at Gold Coast Airport, the Qantas Club offers several shower suites. These are open and available to all guests – just visit reception to collect a towel pack.
The bright blue mood lighting in the corridor is very much on-brand with the oneworld Alliance, whether by design or not, of which Qantas is a member. It also reminds me of several British Airways lounges: BA also being under that same umbrella.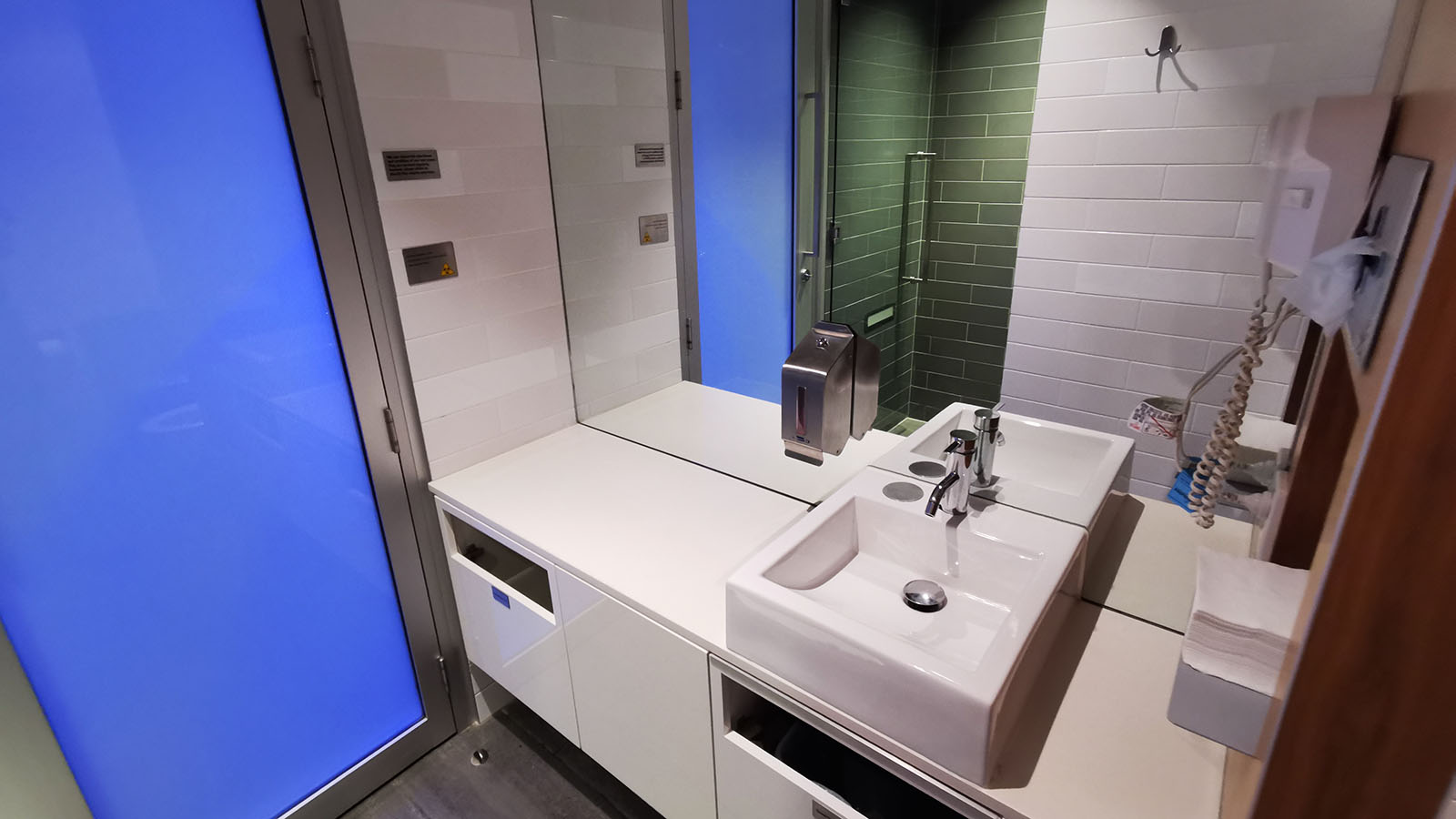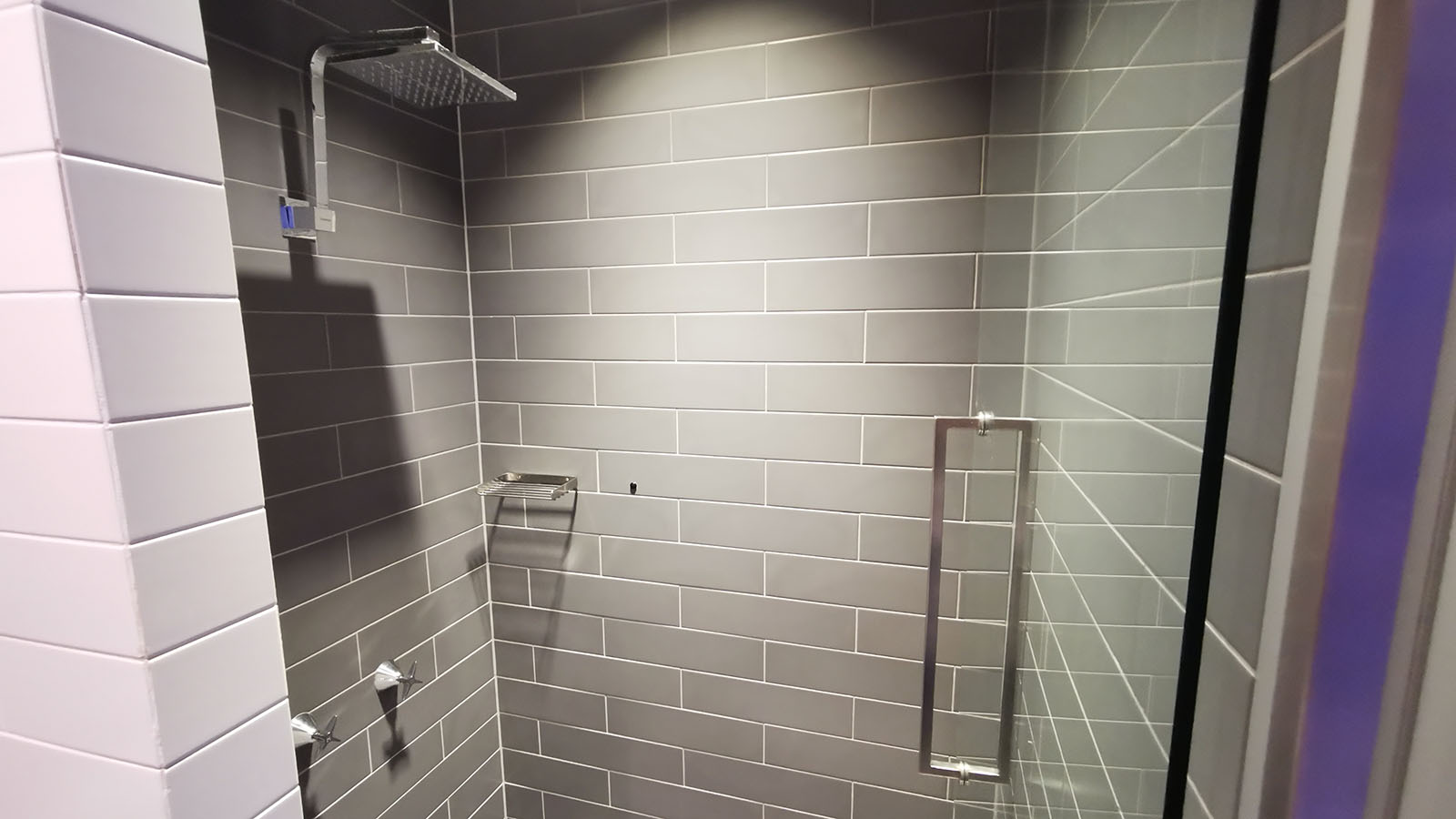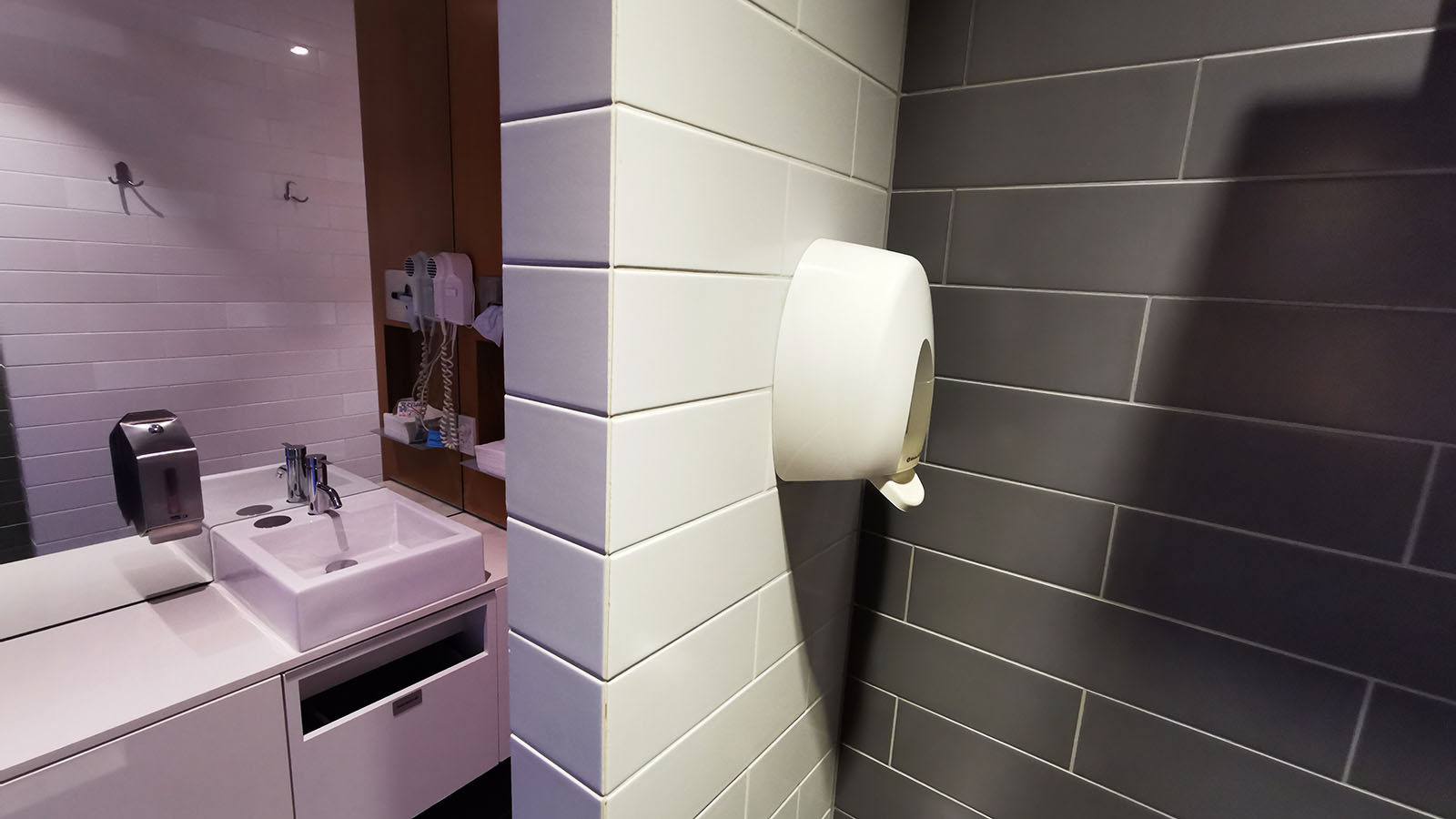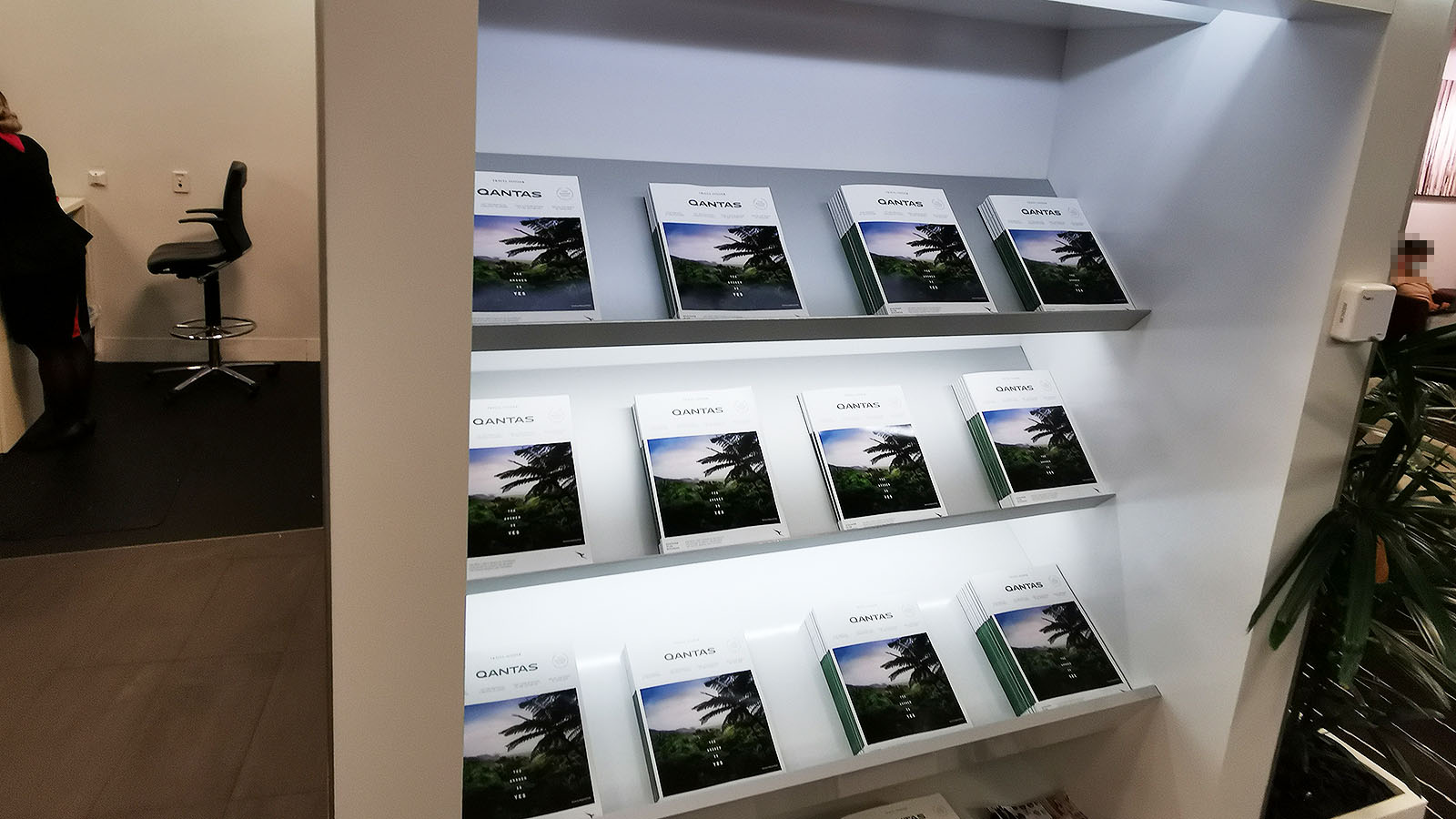 Closer to the reception desk, a counter keeps the Qantas inflight magazine in stock. Pick one up and it's yours to keep.
Free Wi-Fi blankets the lounge, with the speeds perfectly usable. On this visit, downloads clock in at 32.3Mbps, with uploads at 26.7Mbps. That's fast enough for video streaming, conference calls and more.
Accessing the Gold Coast Qantas Club
Gold Coast Airport runs both domestic and international flights from a single terminal. That makes this Qantas Club the go-to lounge for travellers jetting across Australia and abroad.
With that in mind, the rules here differ slightly from most other Qantas Clubs. Here's the complete list of who makes the cut.
Class of travel: those with an onward boarding pass in Qantas Business, QantasLink Business or Air New Zealand Business Premier.
Connecting flights: Qantas and QantasLink passengers with a same-day international flight in Business or First on Qantas, Emirates or any oneworld Alliance airline. This unlocks lounge access here even when the domestic flight is in Economy. However, this doesn't apply if you're flying Jetstar.
Via lounge membership or Qantas status, when departing on

Qantas, QantasLink or Jetstar

:

Invitation-only Chairman's Lounge members (+2 guests).

Qantas Platinum One and Platinum (+2 guests).

Qantas Gold and Qantas Club (+1 guest).

Via lounge membership or Air New Zealand status, when departing on

Air New Zealand

:

Air New Zealand Elite and Elite Priority One (+1 guest).

Air New Zealand Gold and Elite Partner (+1 guest).

Koru lounge members of Air New Zealand (+1 guest).

Single entry passholders: as awarded annually for Qantas Silver frequent flyers and from selected credit cards. You may also be able to buy one-off access to the Gold Coast Qantas Club for $49, by email offer before the flight.
Airline partner frequent flyer status, when departing on Qantas or QantasLink (not Jetstar):

oneworld Sapphire and Emerald (+1 guest).
Emirates Skywards Gold and Platinum (+1 guest).
Air New Zealand Gold, Elite and Elite Priority One (+1 guest, and must be on an NZ codeshare flight number).
China Eastern Miles Gold and Platinum (+1 guest).

Airline partner lounge membership: travellers with American Airlines Admirals Club cards (+2 guests), or members of Alaska Airlines Lounge (+2 guests). Access to these members is only available when flying Qantas or QantasLink.
For clarity, eligible Air New Zealand frequent flyers have two methods to access this lounge. One is by travelling on an Air New Zealand operated flight from the Gold Coast. The other is by travelling with Qantas or QantasLink, but only when that flight is booked under an NZ codeshare flight number.
Summing up
The Qantas Club at Gold Coast Airport wears many hats. For some travellers, it's their pre-flight coffee stop before a quick domestic hop. For others, it's the beginning of a journey abroad, and all the excitement that brings.
While the lounge doesn't have any internal windows, its design makes good use of the available space. In some places, this can make it feel a little crowded. But when the alternative would be fewer seats and restrictions on access, Qantas has arguably struck the right balance.
It'll be interesting to see how things progress when the airport's expanded terminal opens to passengers. Particularly, whether this could provide Qantas with a larger lounge space elsewhere, to cater for growing travel demand in the region, and internationally.
Photography by Chris Chamberlin, who regularly visits Qantas lounges courtesy of his Qantas Frequent Flyer status. Feature image courtesy of Qantas.
---
Stay up to date with the latest news, reviews and guides by subscribing to Point Hacks' email newsletter.
Qantas Club, Gold Coast
was last modified:
June 30th, 2022
by