The Qantas Club in Darwin serves all lounge-worthy passengers flying with the Red Roo. As you'd expect, there is a decent range of food and beverages on offer. Though the outside may look drab, don't let looks deceive you! The interior was refurbished with fresh carpets and furniture during the initial pandemic shutdown – and it sure shows.
Darwin's location near the top end of the Northern Territory makes it an interesting gateway to the rest of the world. While the population isn't quite sufficient to warrant many direct flights during normal times, Qantas does currently use Darwin as a base for international repatriation flights.
Moving forward, Qantas is also considering running some of its future London-bound flights via Darwin, either alongside (or more likely, in place of) the existing Perth-London route. Without a separate Business or International lounge on offer yet, chances are you'll be waiting in the Qantas Club.
So here's a taste of what to expect.
Location
The Qantas Club lounge is directly opposite Gates 3 and 4 – head left from central security screening and follow the signs. I see that the Qantas Club lounge is clearly signposted with the entry list on one side, and the opening hours on the other (it can vary from day to day).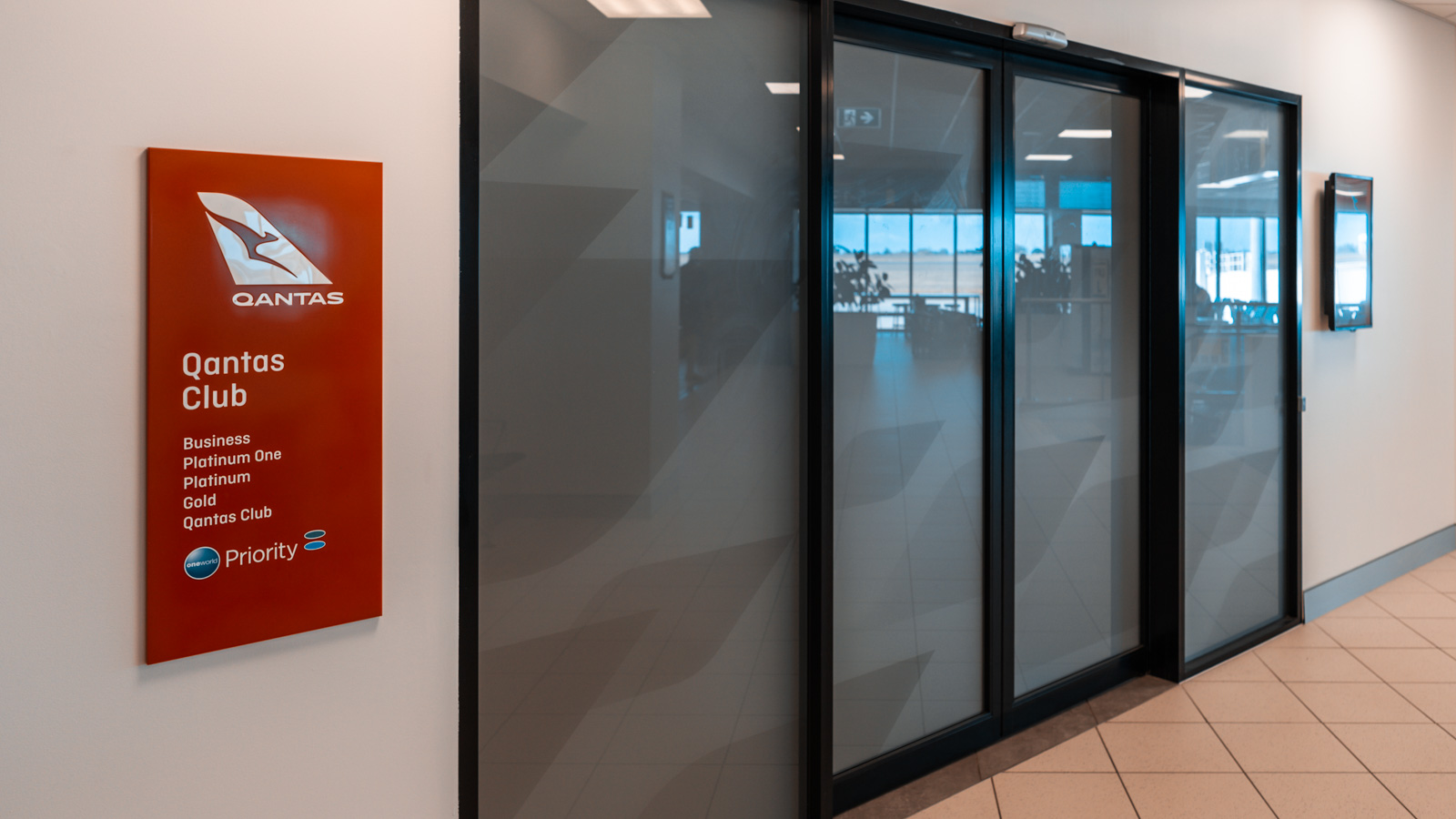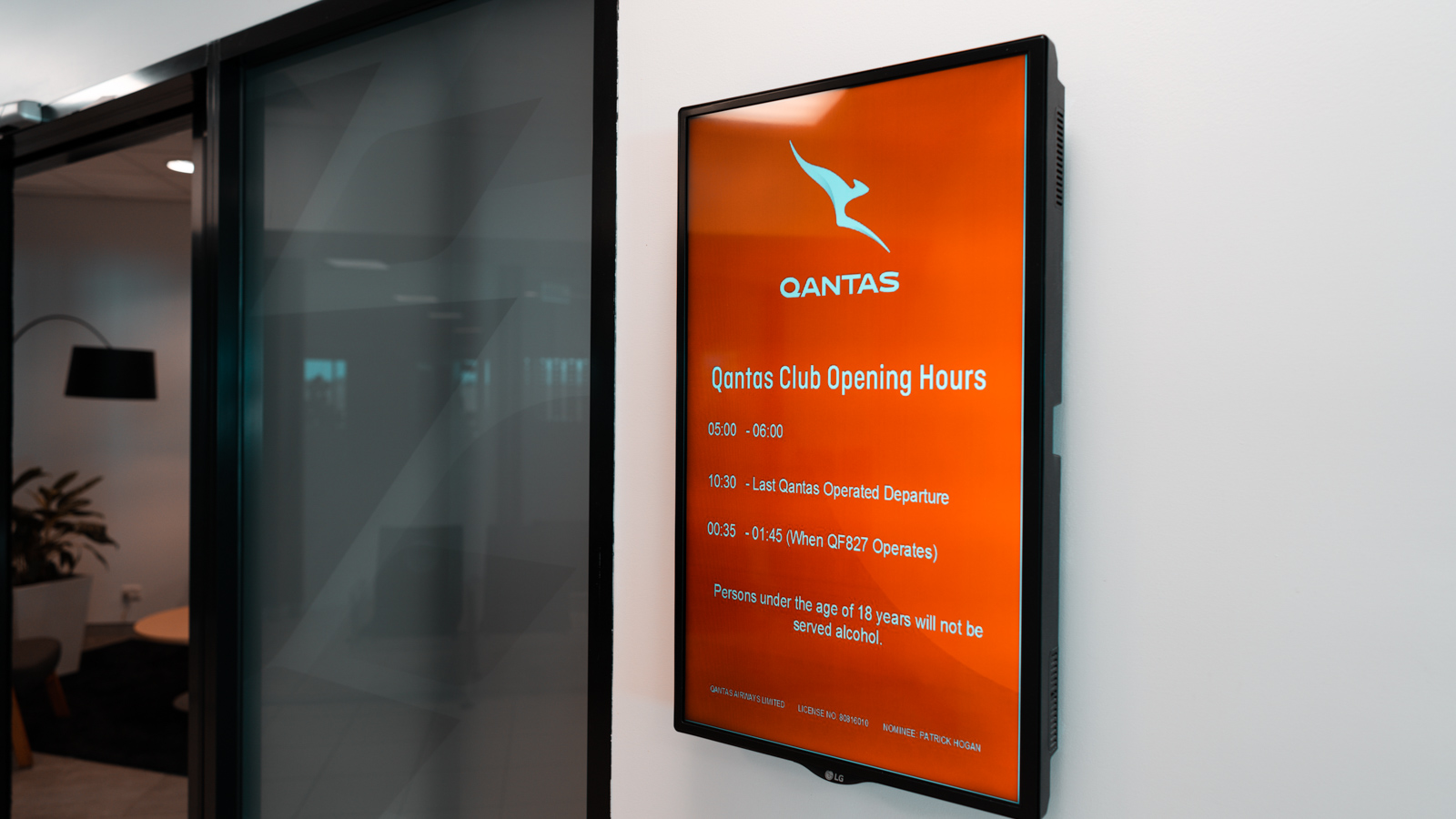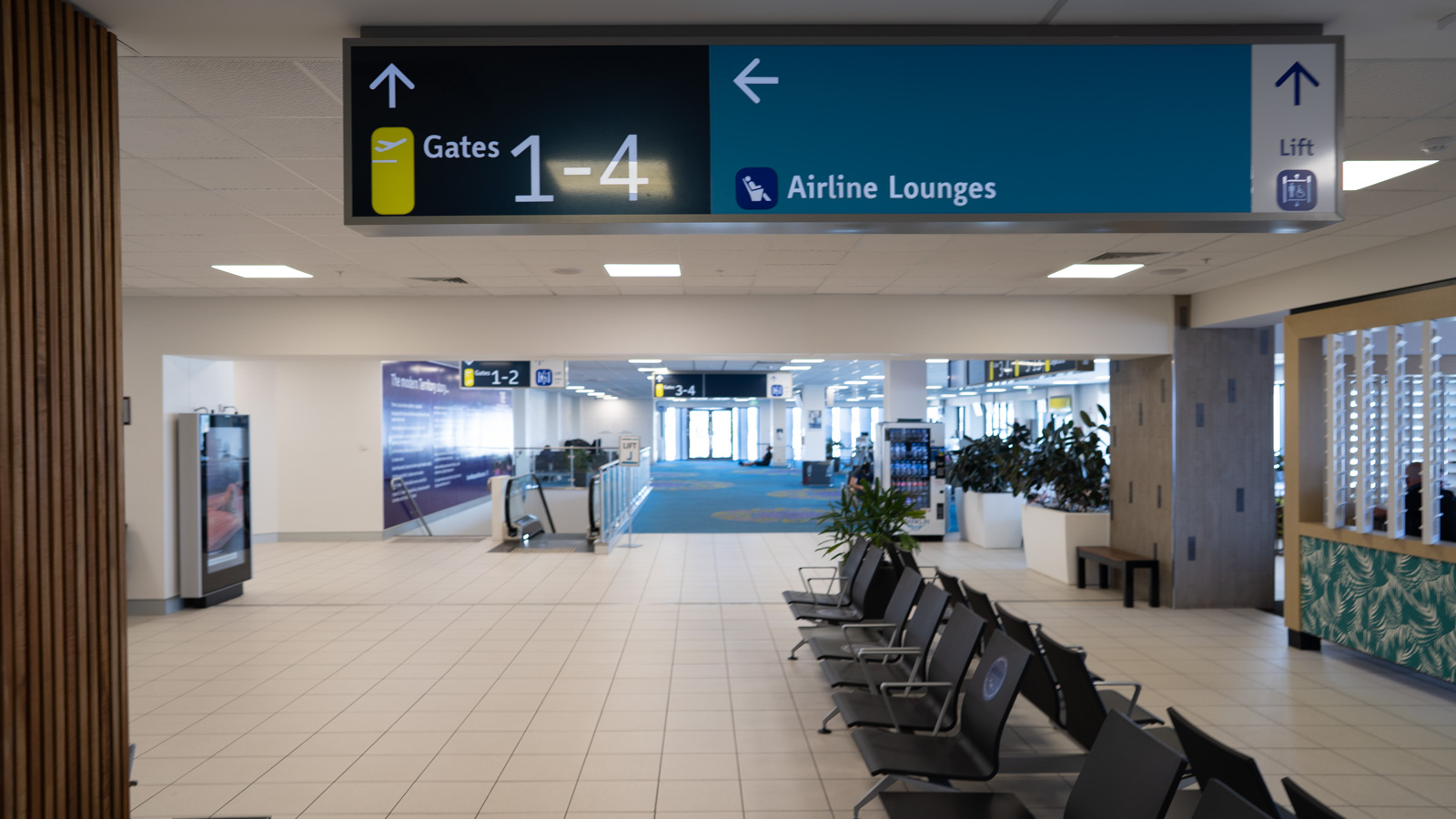 The Qantas Club lounge generally opens at least one hour before each Qantas flight. It's also usually open continuously from 10:30 am until the last Qantas departure of the day. When Qantas' Darwin to Brisbane overnight flight operates, the lounge caters for guests from 12:35 am to 1:45 am. A cheeky beverage after midnight – why not?
Note that these timings might not necessarily line up with Jetstar flights (especially in the morning). So I recommend you check the airport departure info to see if there are any Qantas flights near your own. For example, JQ691 to Adelaide normally departs at 11 am, with boarding from 10:35 am. That's a grand 5 minutes in the lounge!
Lounge layout and seating
I think one of the things that will strike you is just how big the lounge is. I'm greeted with a large sitting area as I walk in, with a variety of seats. Immediately to my left is a small business nook, while on my right there's a self-serve tea and coffee station.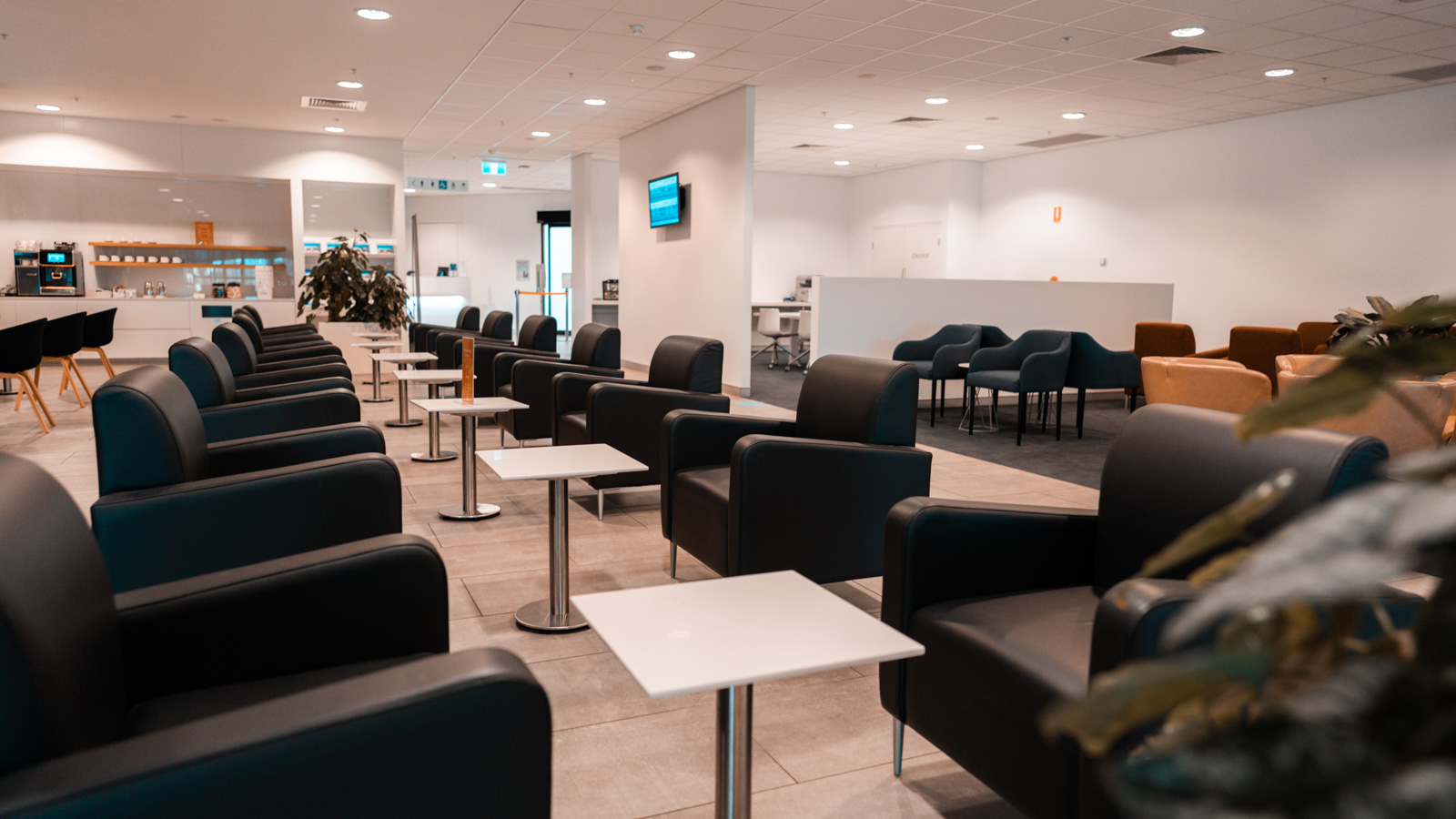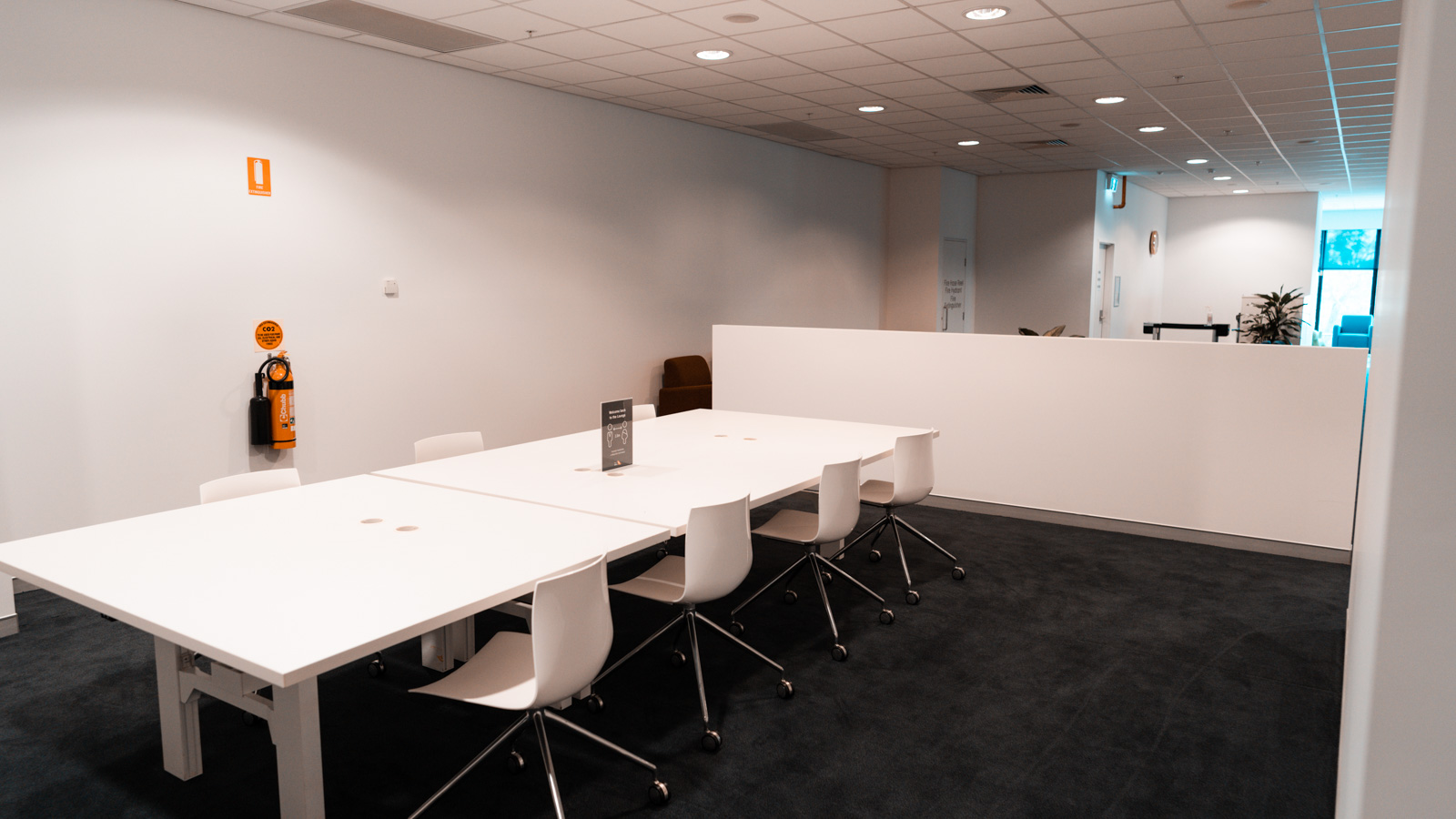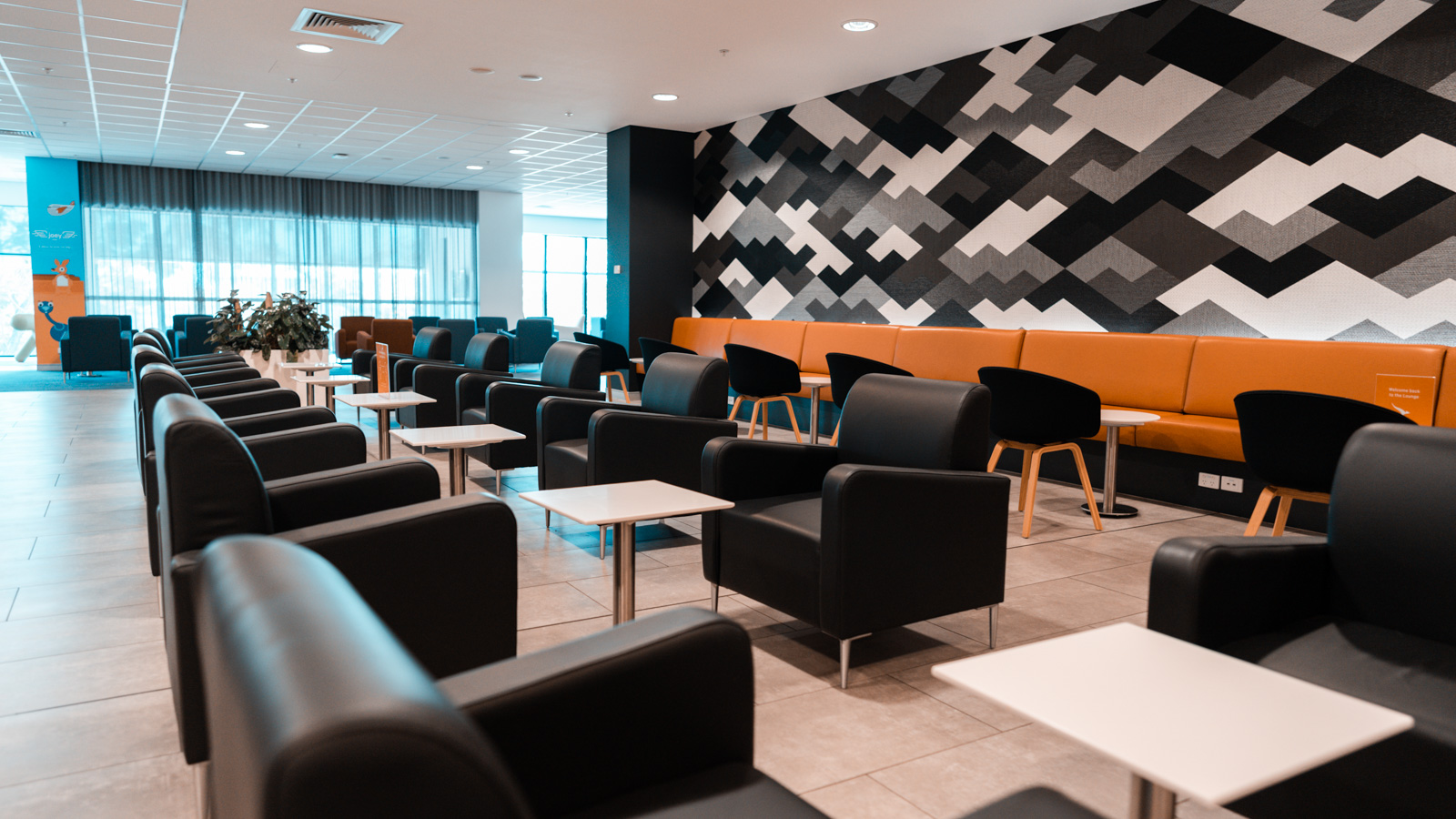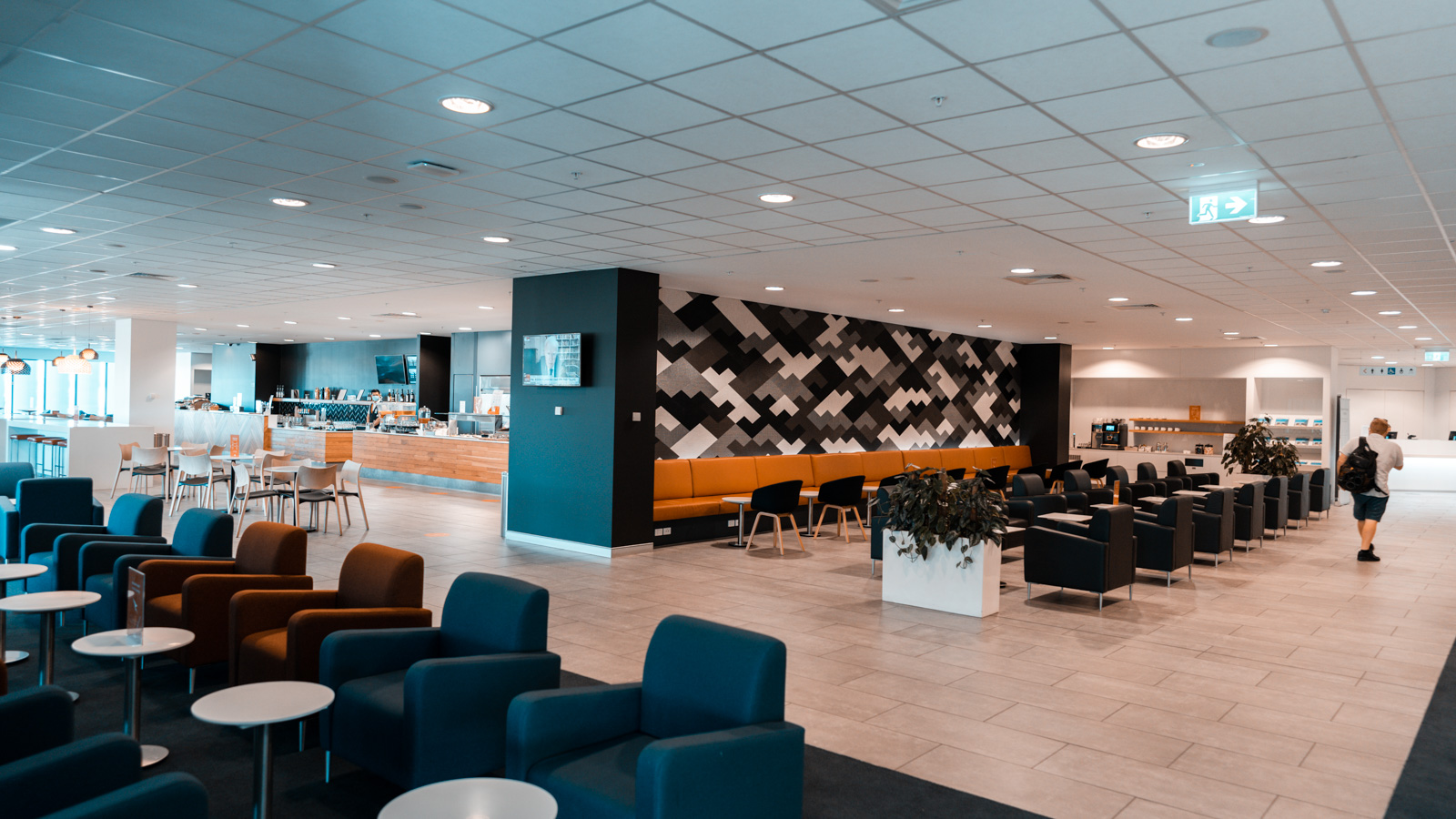 As I head to the windows and turn right, I find the dining area to be expansive as well. On my right is the food and drinks bar, while I spot some verdant greenery out of the left-hand windows. There's plenty of seating around, mainly arranged in groups of 2. Around the dining area, I notice the high benches have built-in power outlets – making them great for business travellers looking to get some work done.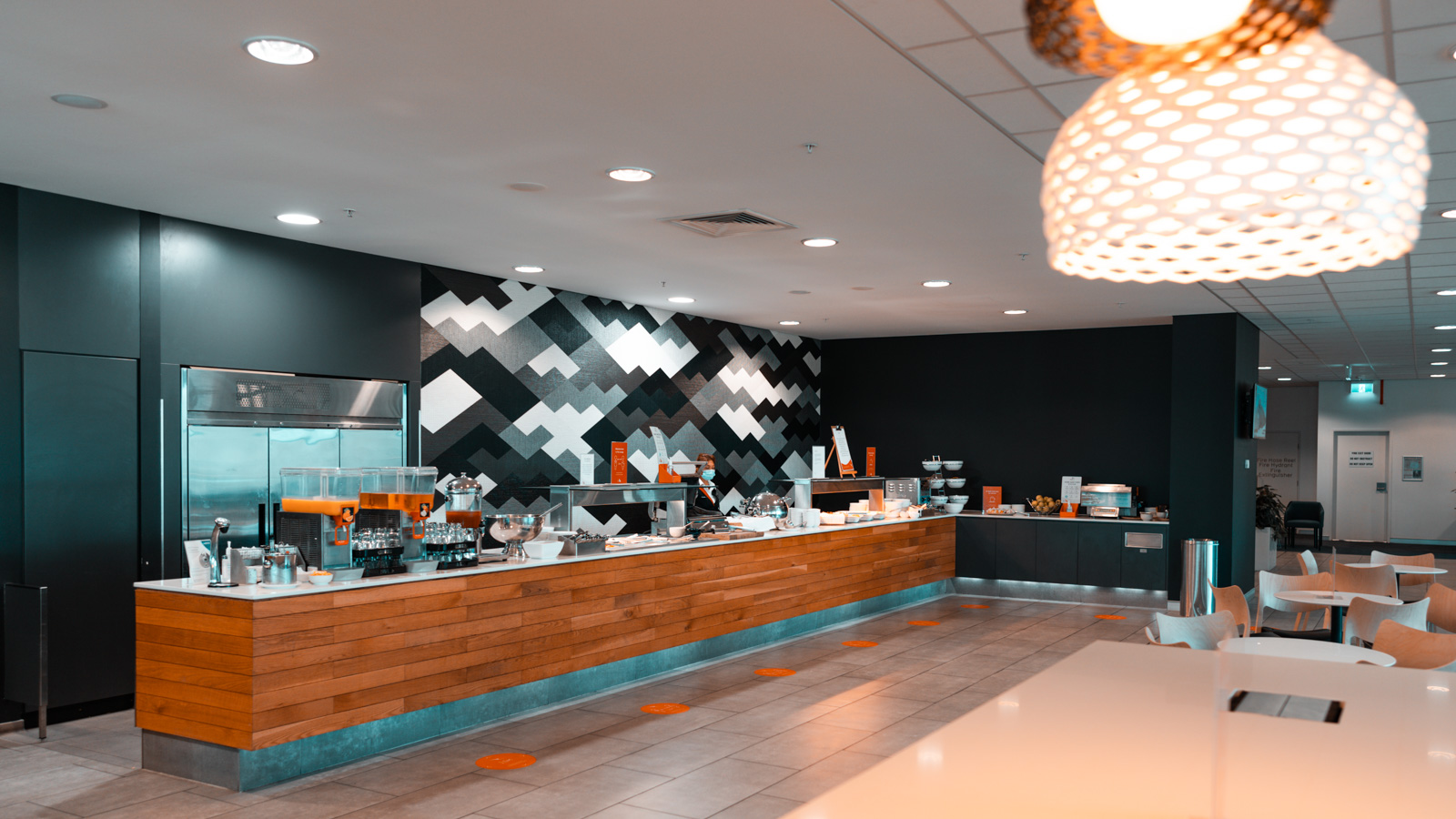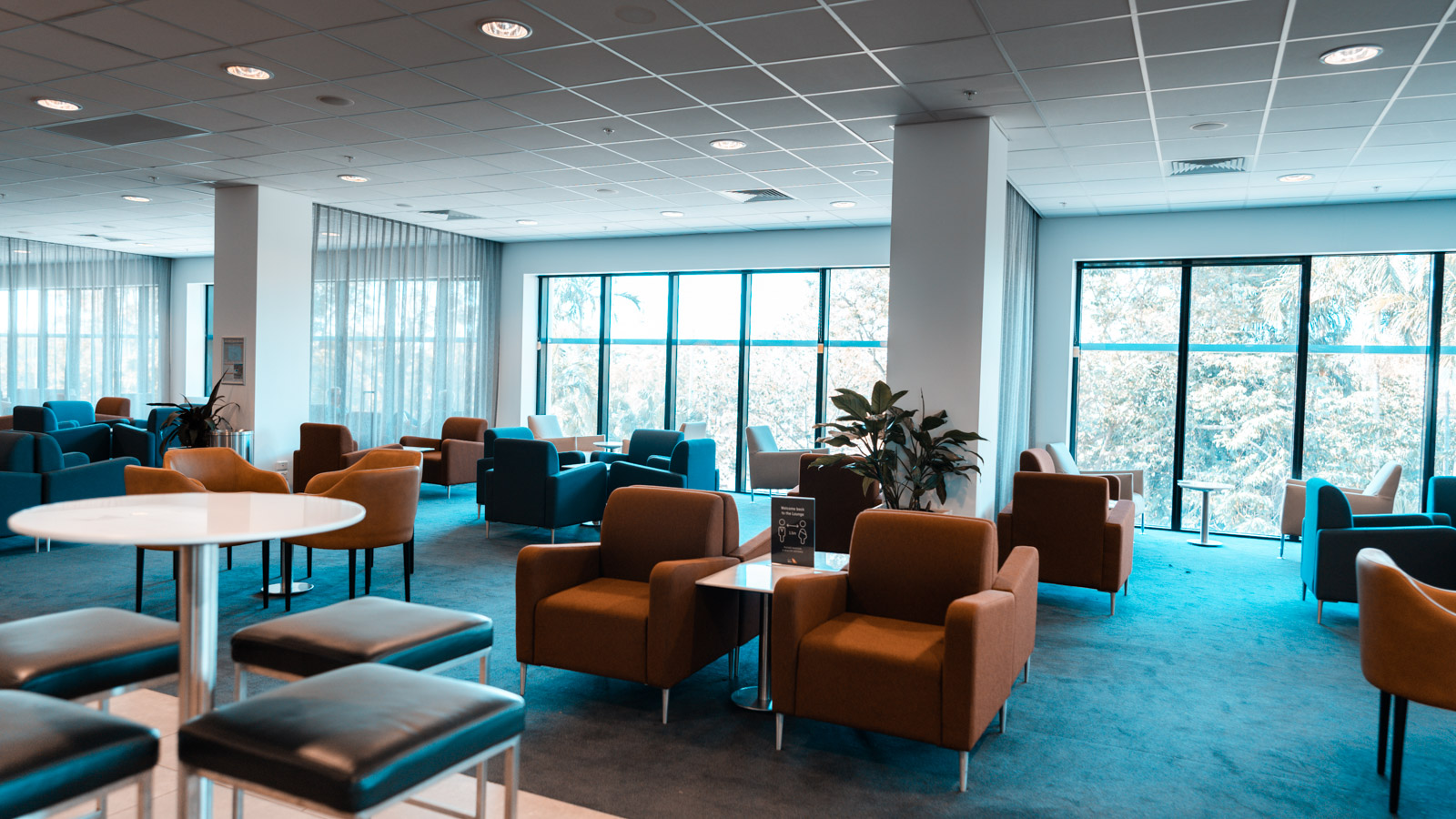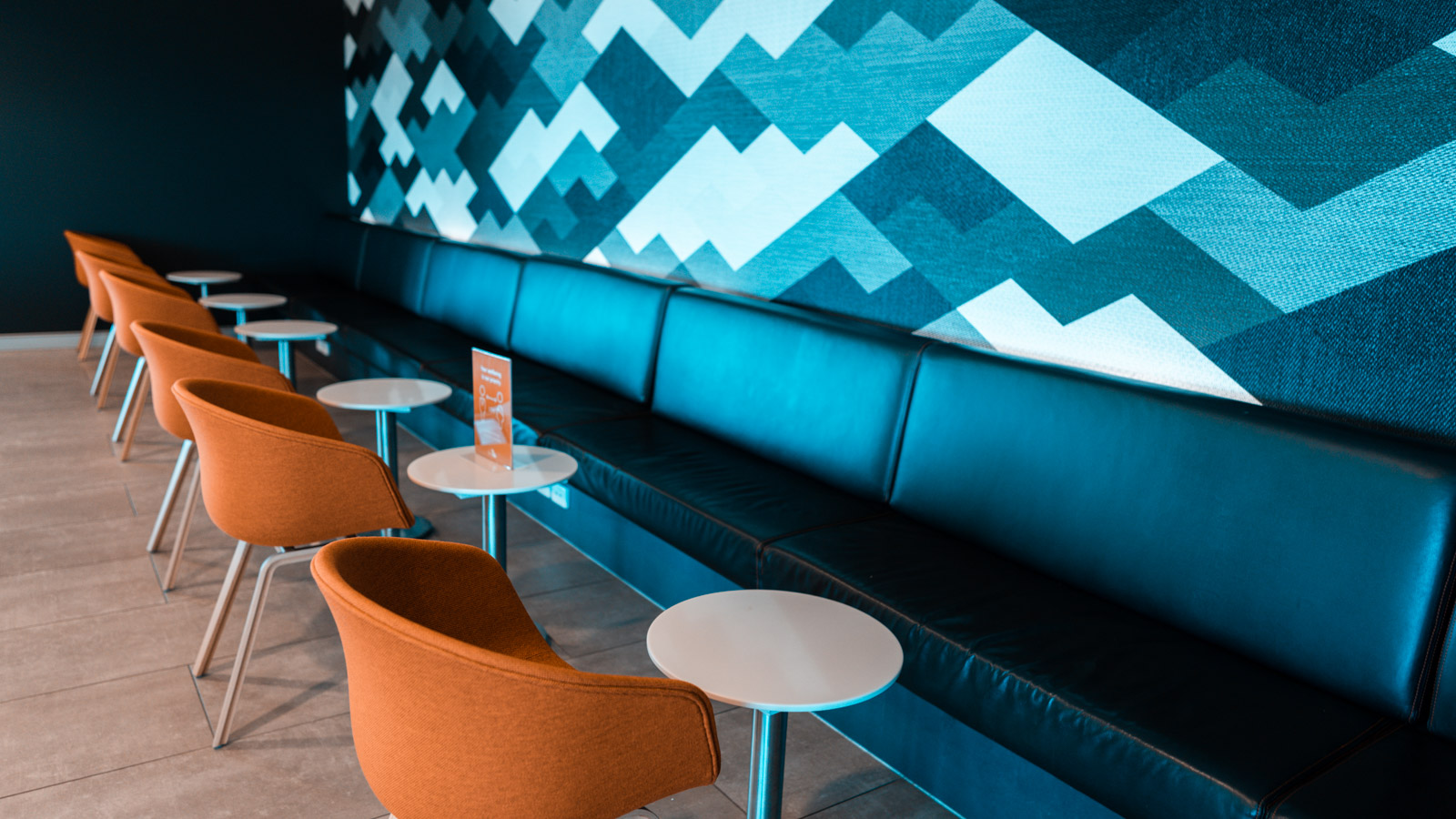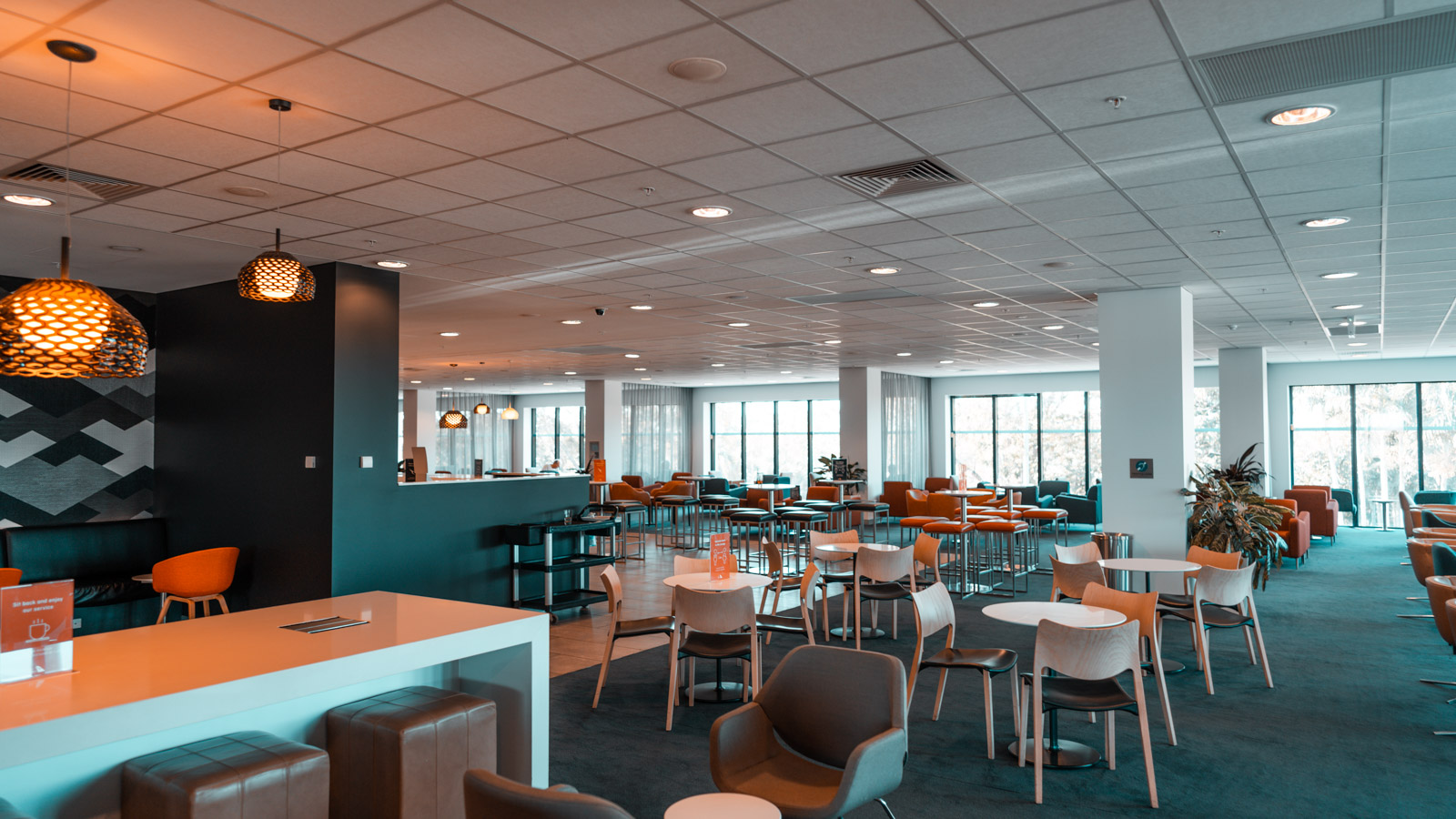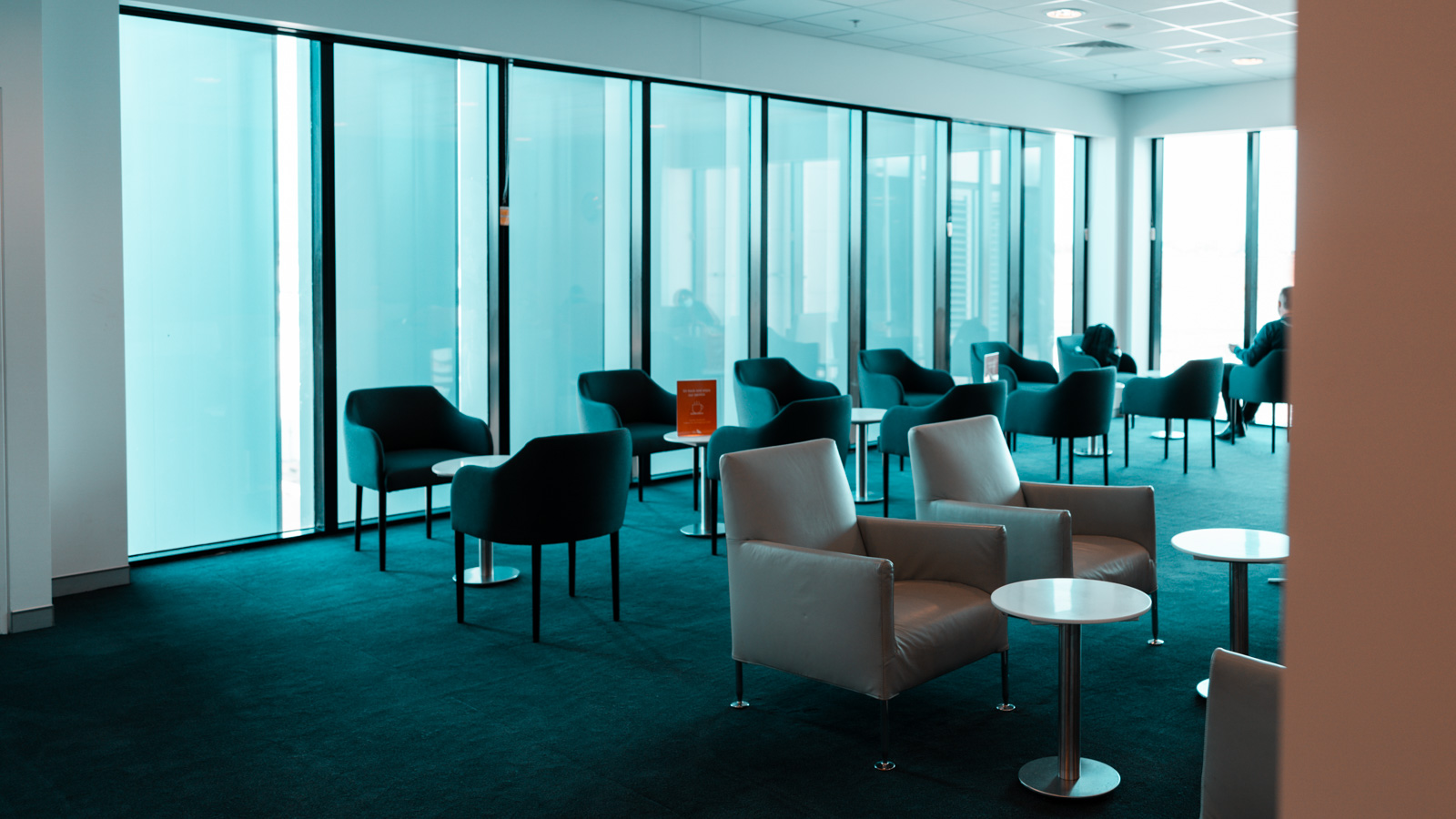 Travelling with kids in tow? They'll be right at home in the Joey's Club corner, which is in a straight line from the lounge entrance. Here, you will find high chairs, areas to play and a TV.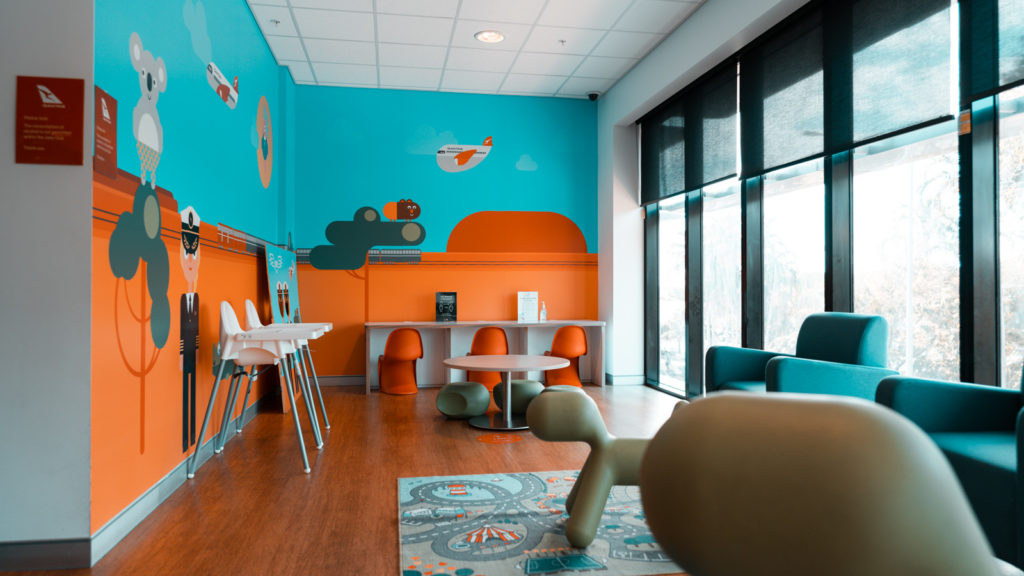 Food and beverage
The quality of the food in the Darwin Qantas Club is simply excellent and blows many of Qantas' other capital city lounges out of the water. I'm tempted by all of the hot bites (particularly that fresh chicken cooked in wine – yum). It's a real pity I'm not reviewing this lounge on an empty stomach.
Another interesting quirk I notice is that the pancake machine appears to be set up permanently. I'll drink to having a side of pancakes with lunch!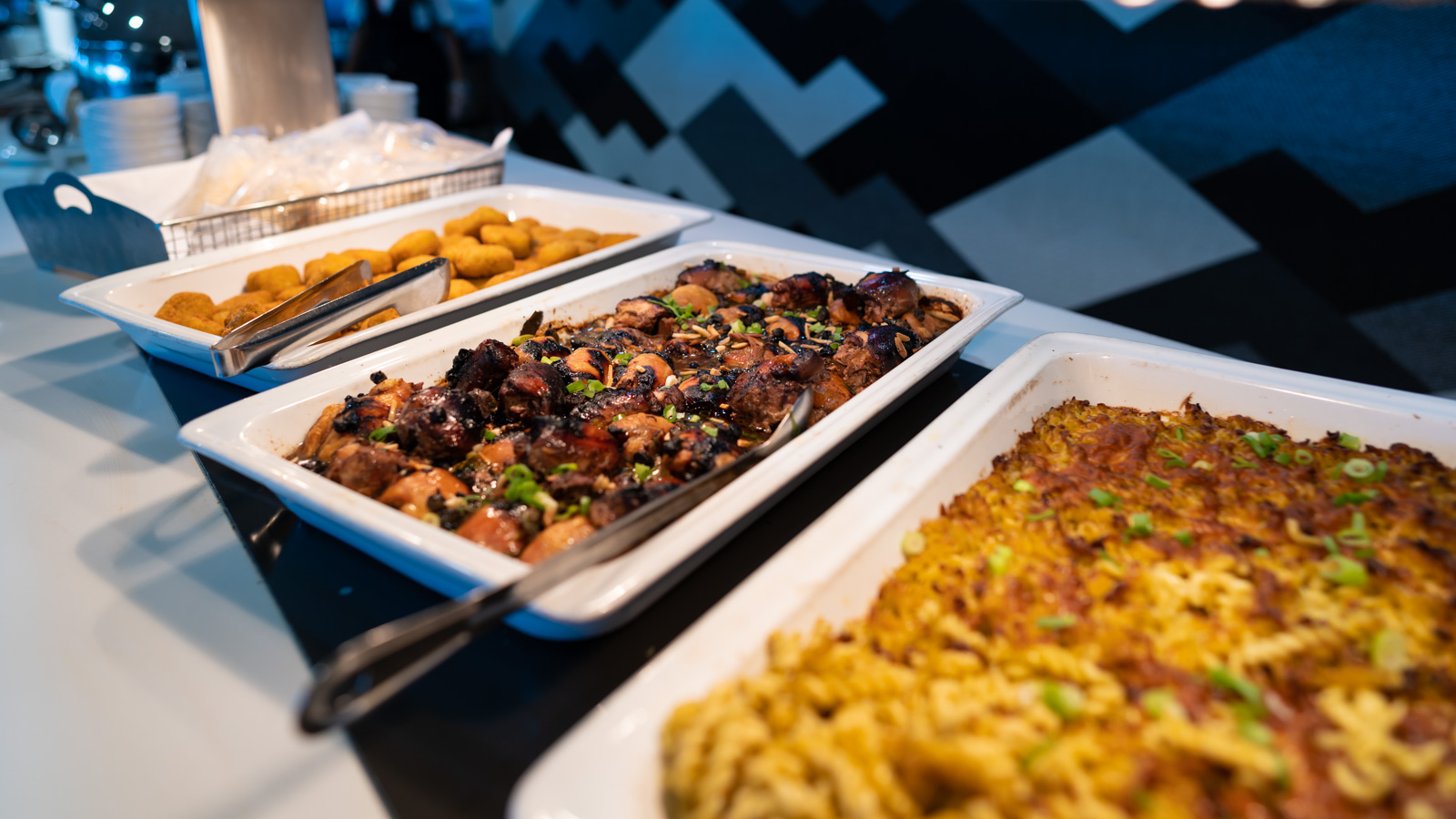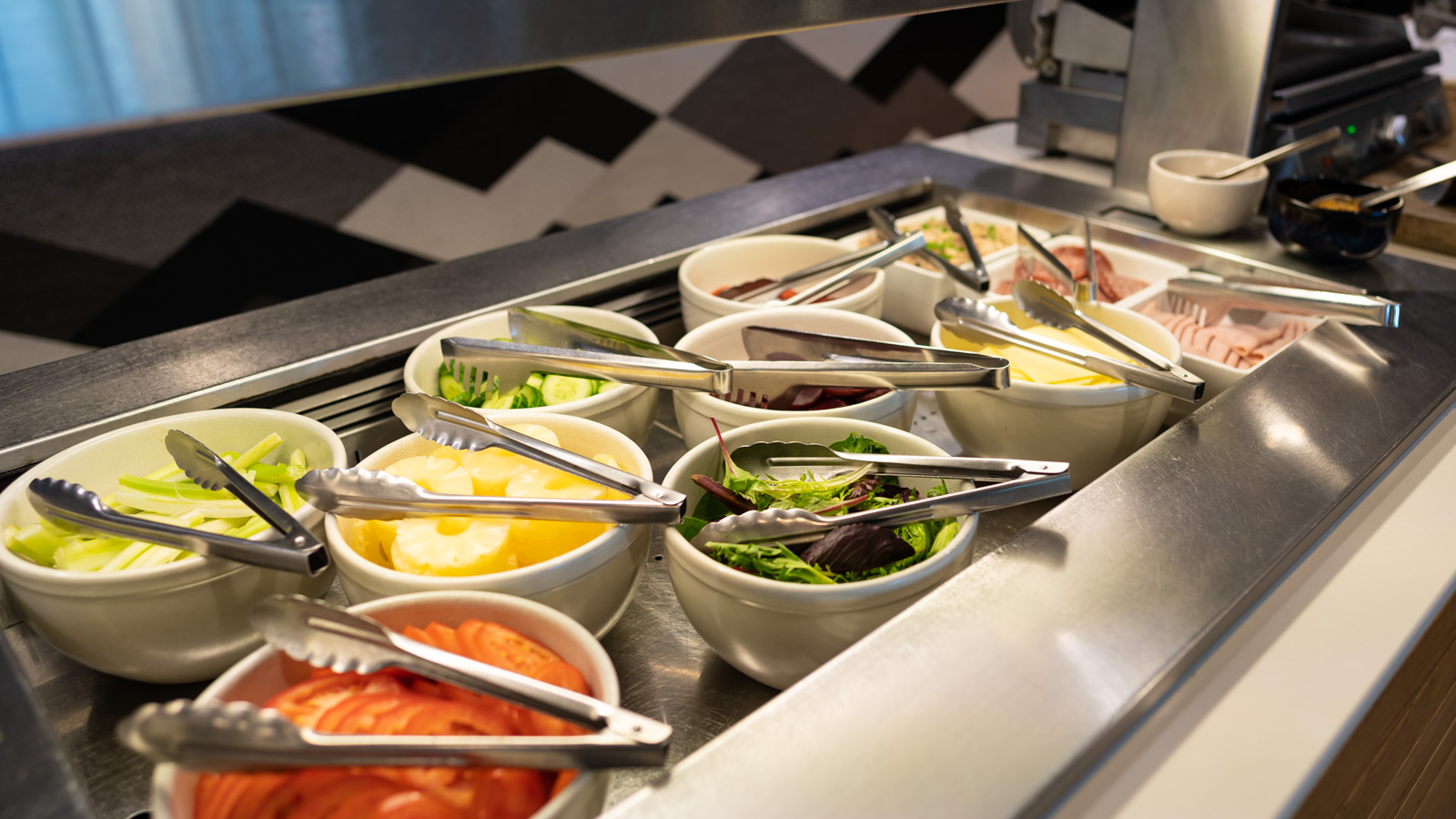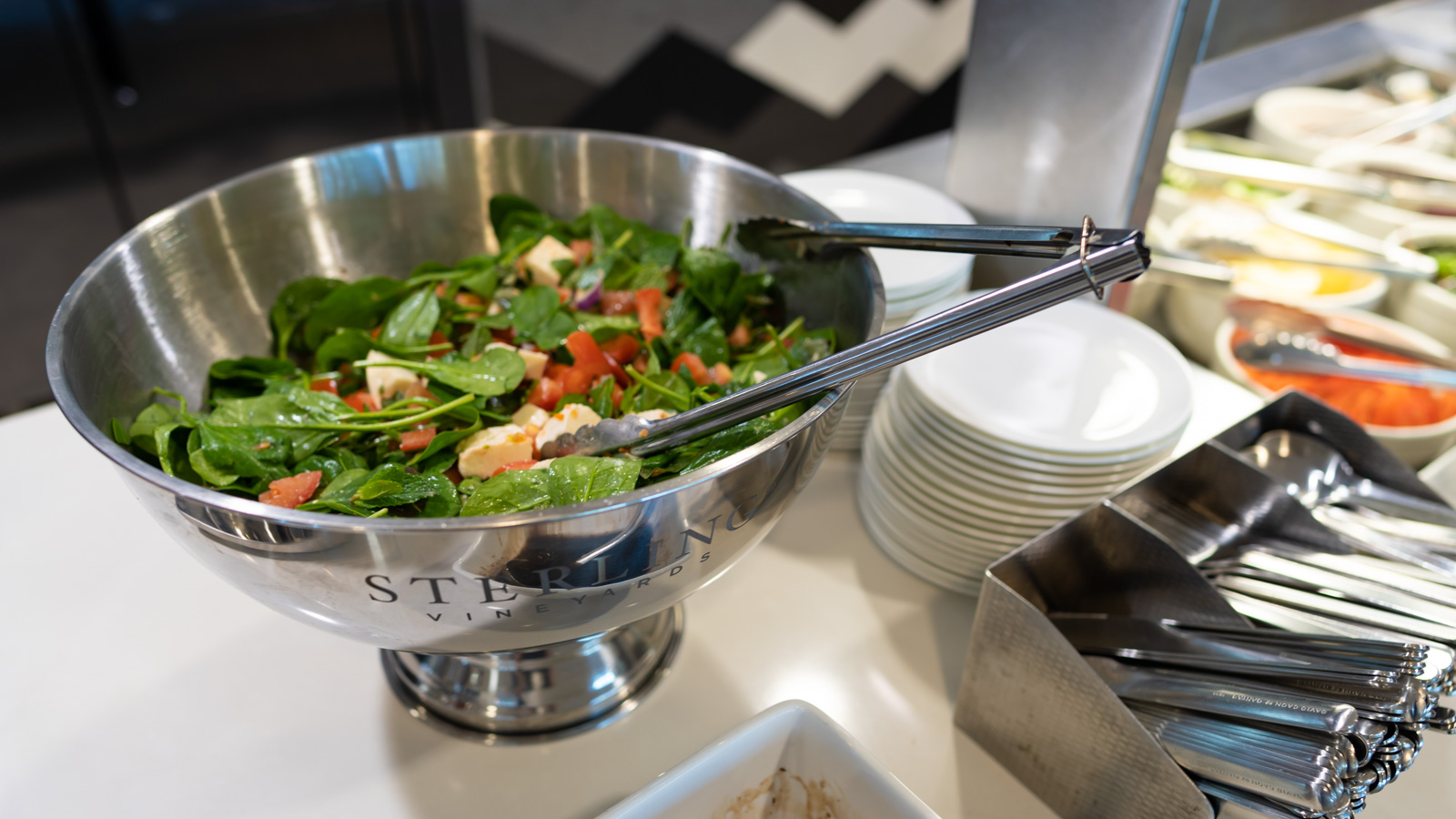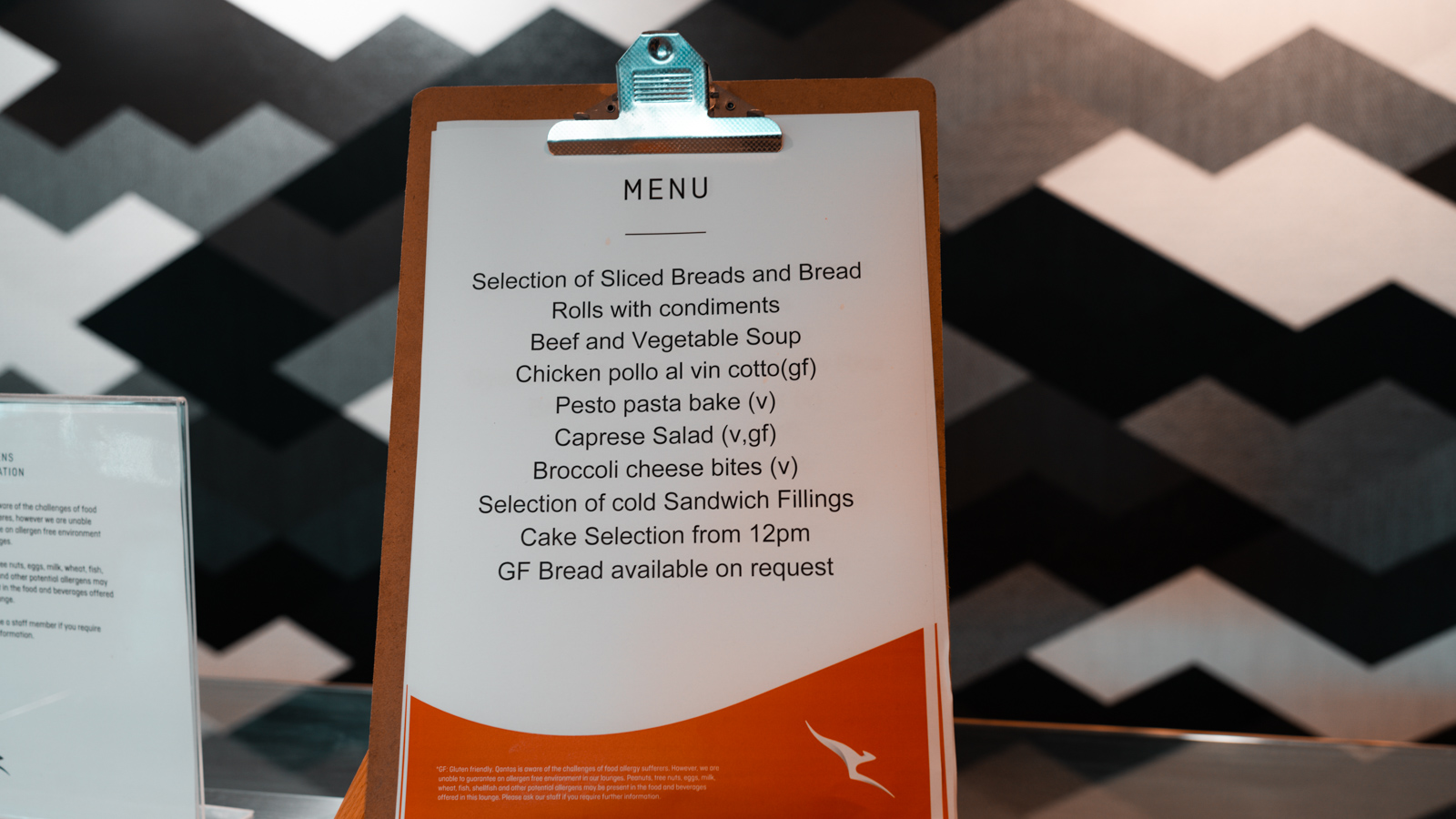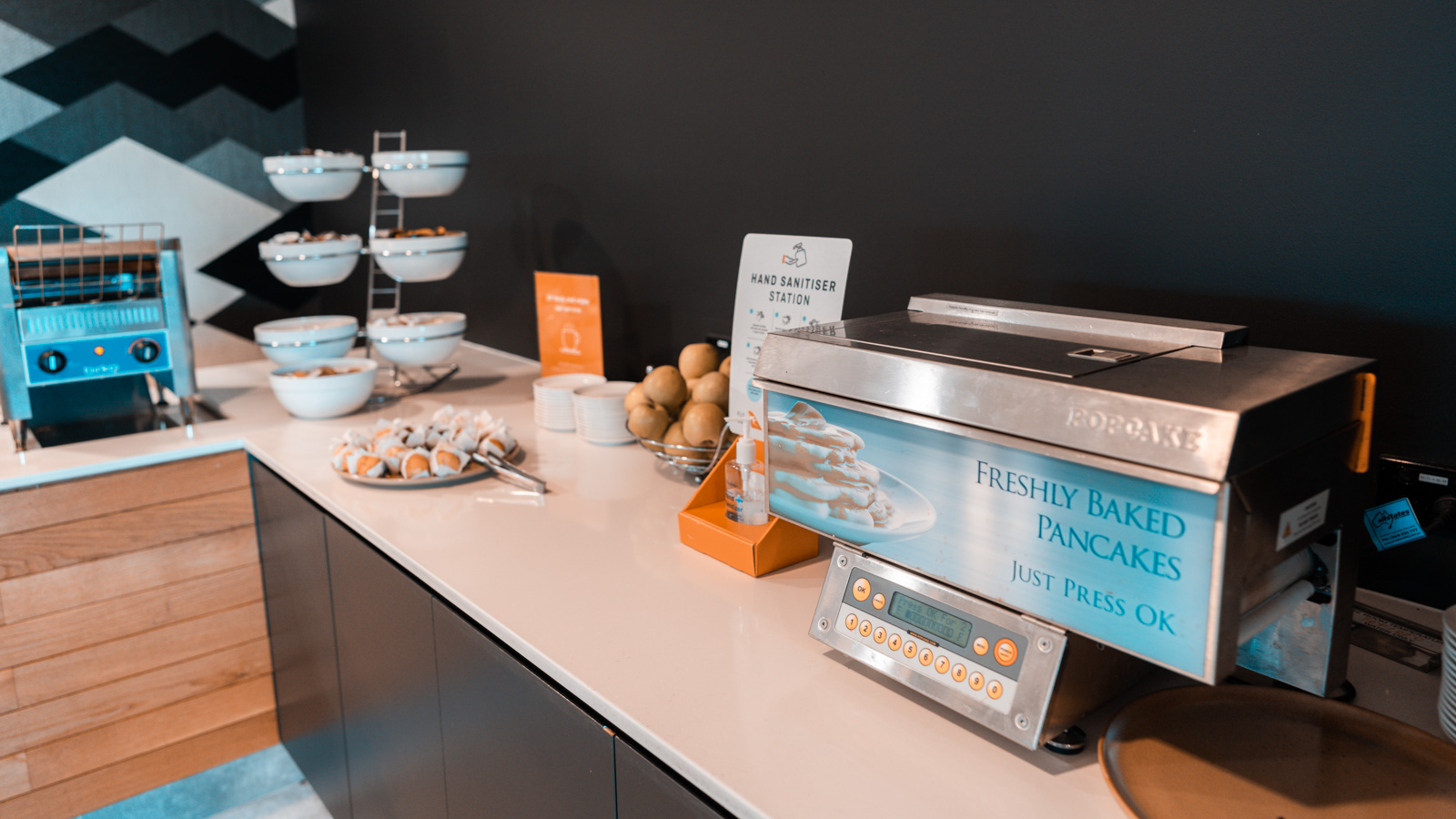 The beverage selection is equally awesome. Your thirst will be sated with 150 Lashes Pale Ale, Heineken, Hahn SuperDry and Iron Jack on tap. Plus, I count 3 reds, 2 whites and one sparkling wine on offer.
The wines are well under the $20 range, but don't let the price fool you. For example, the Fleur de Lys sparkling is highly rated, as is the Gentleman's Collection Cabernet Sauvignon.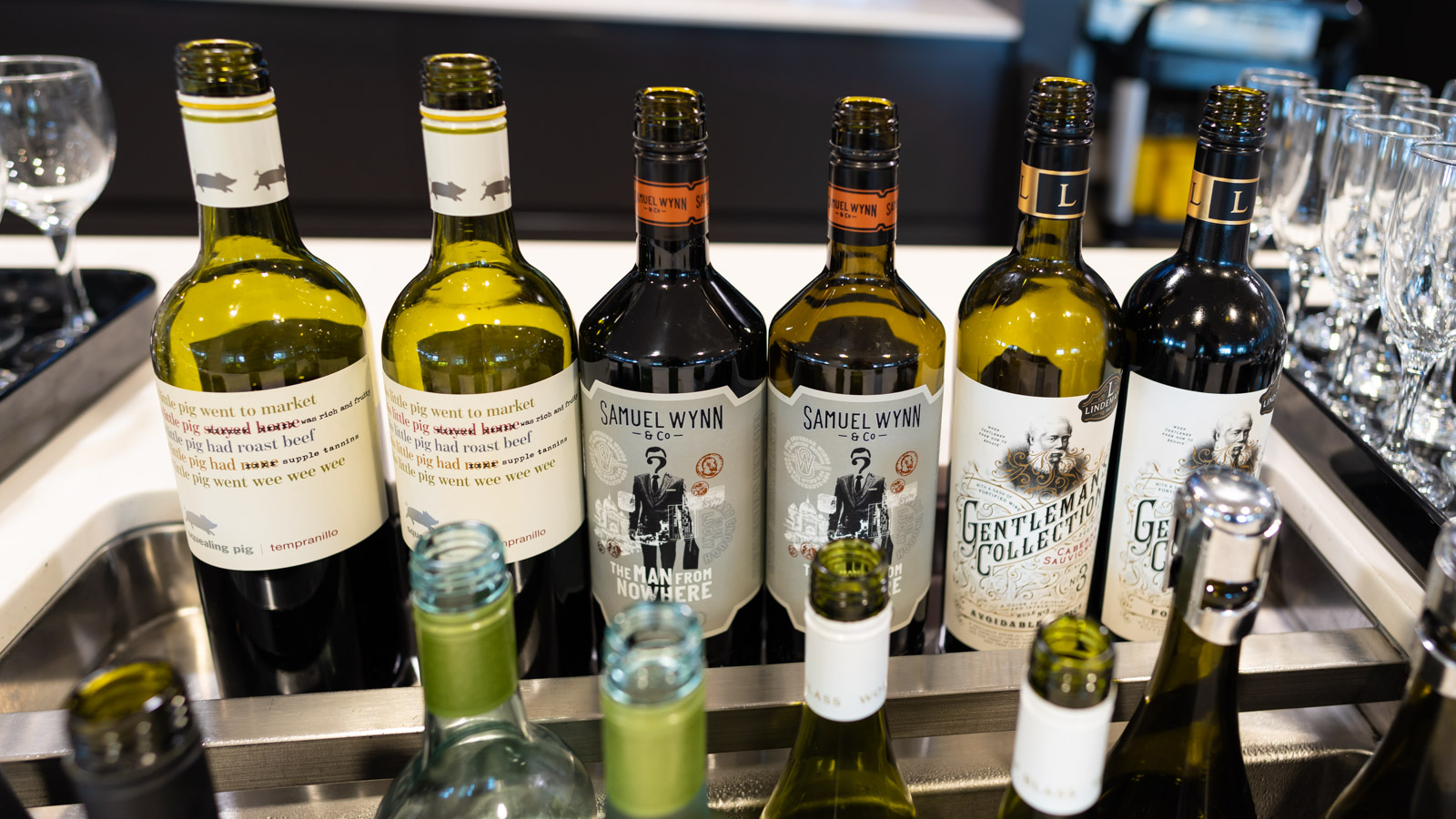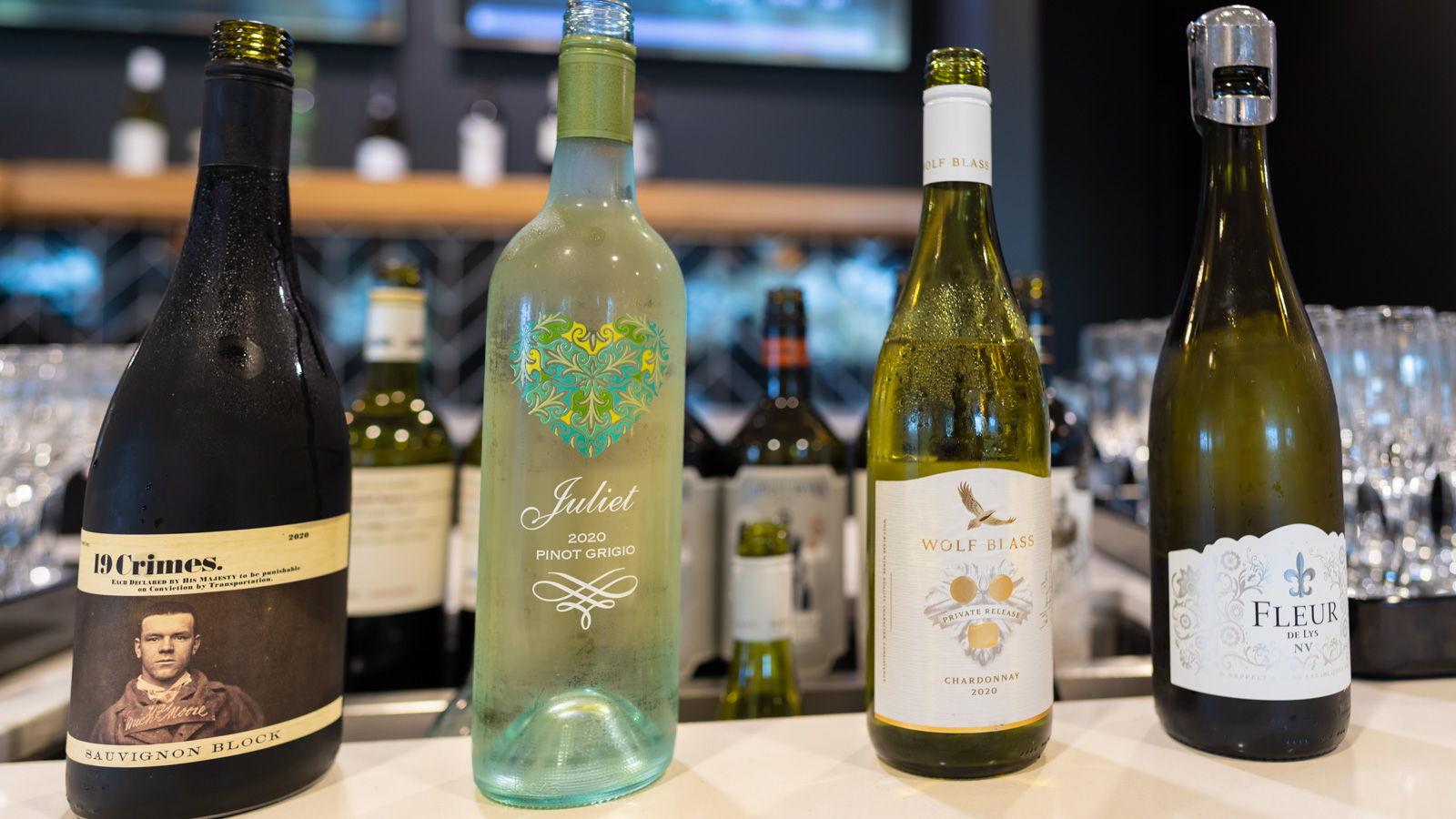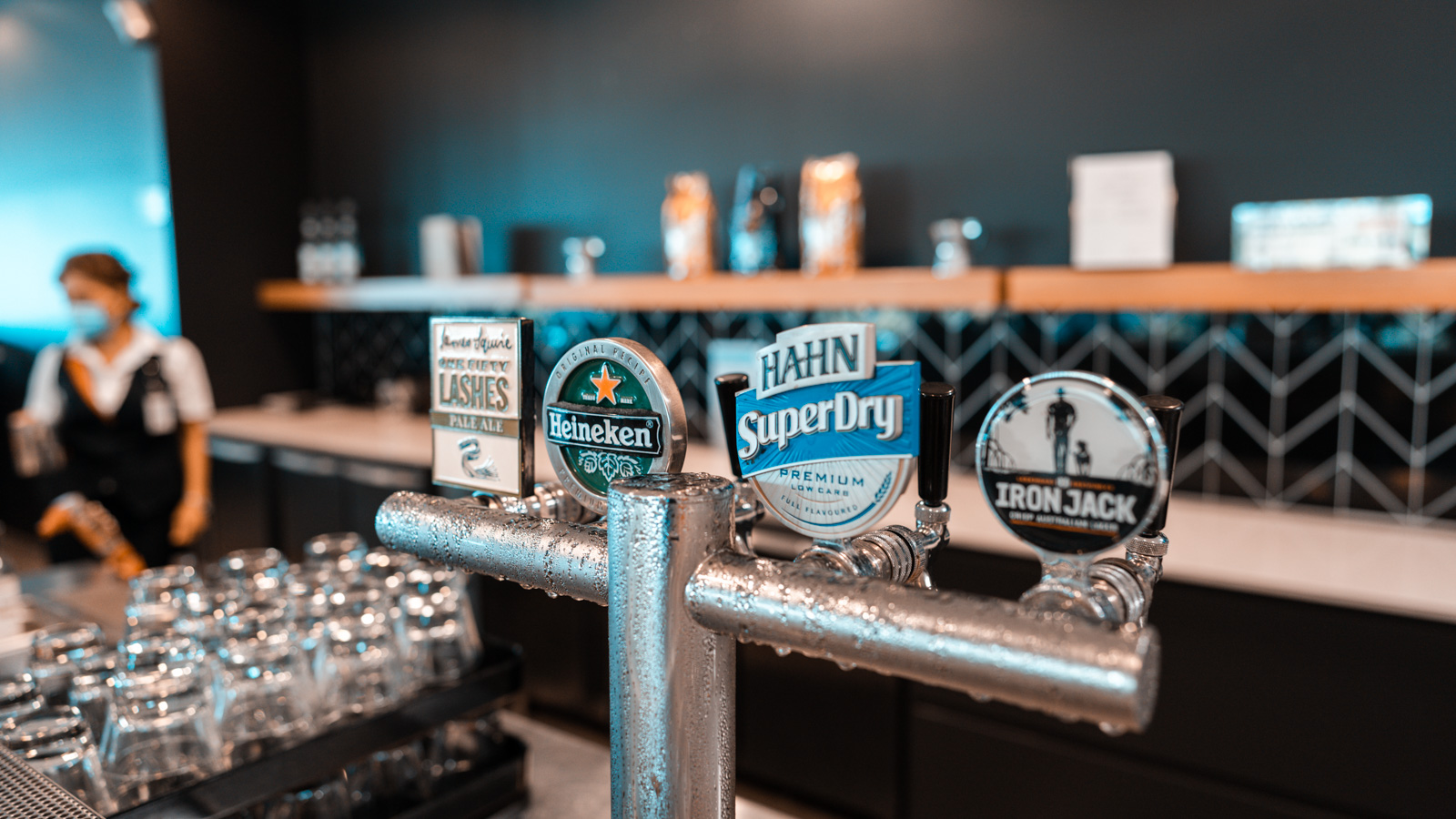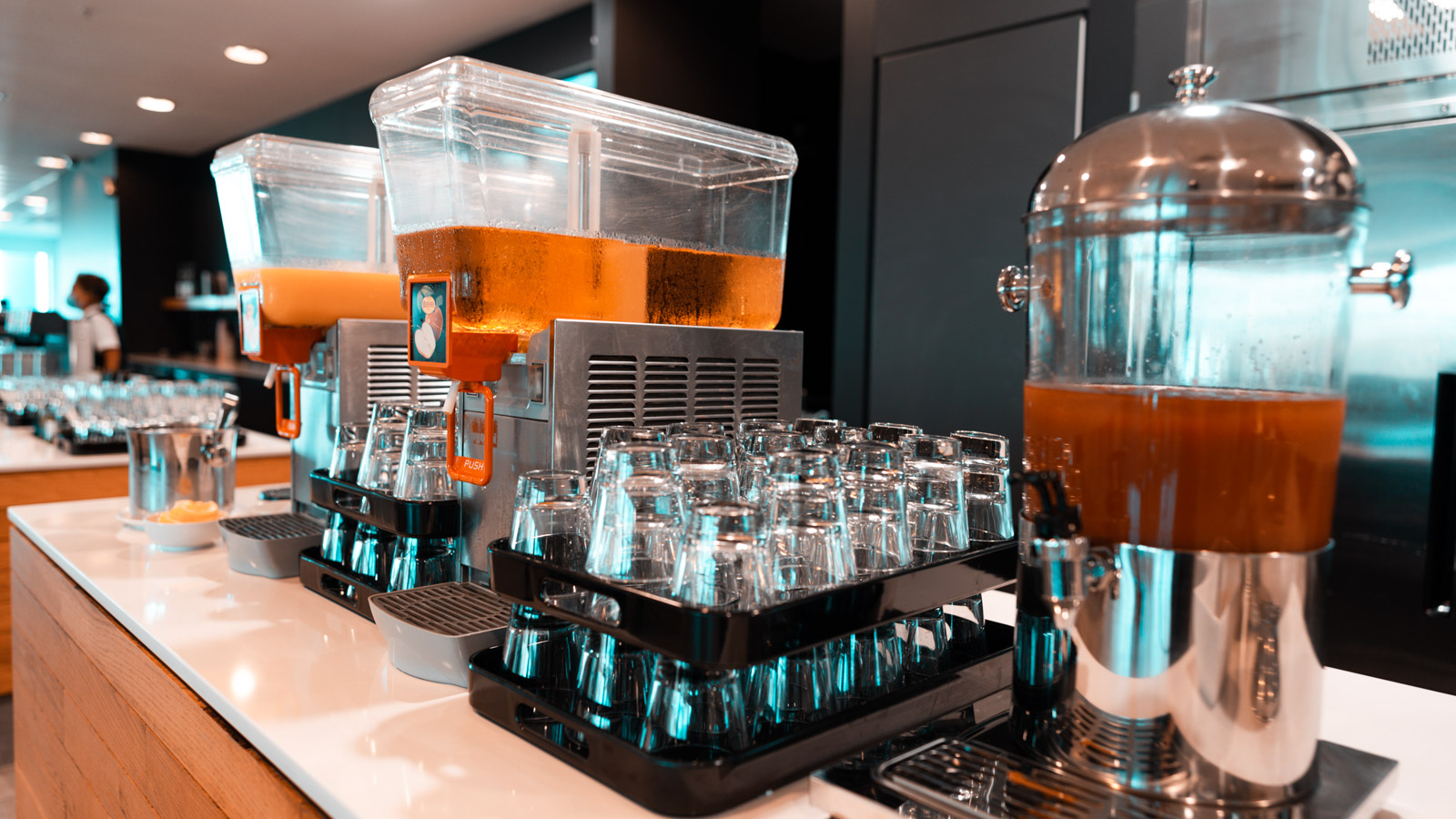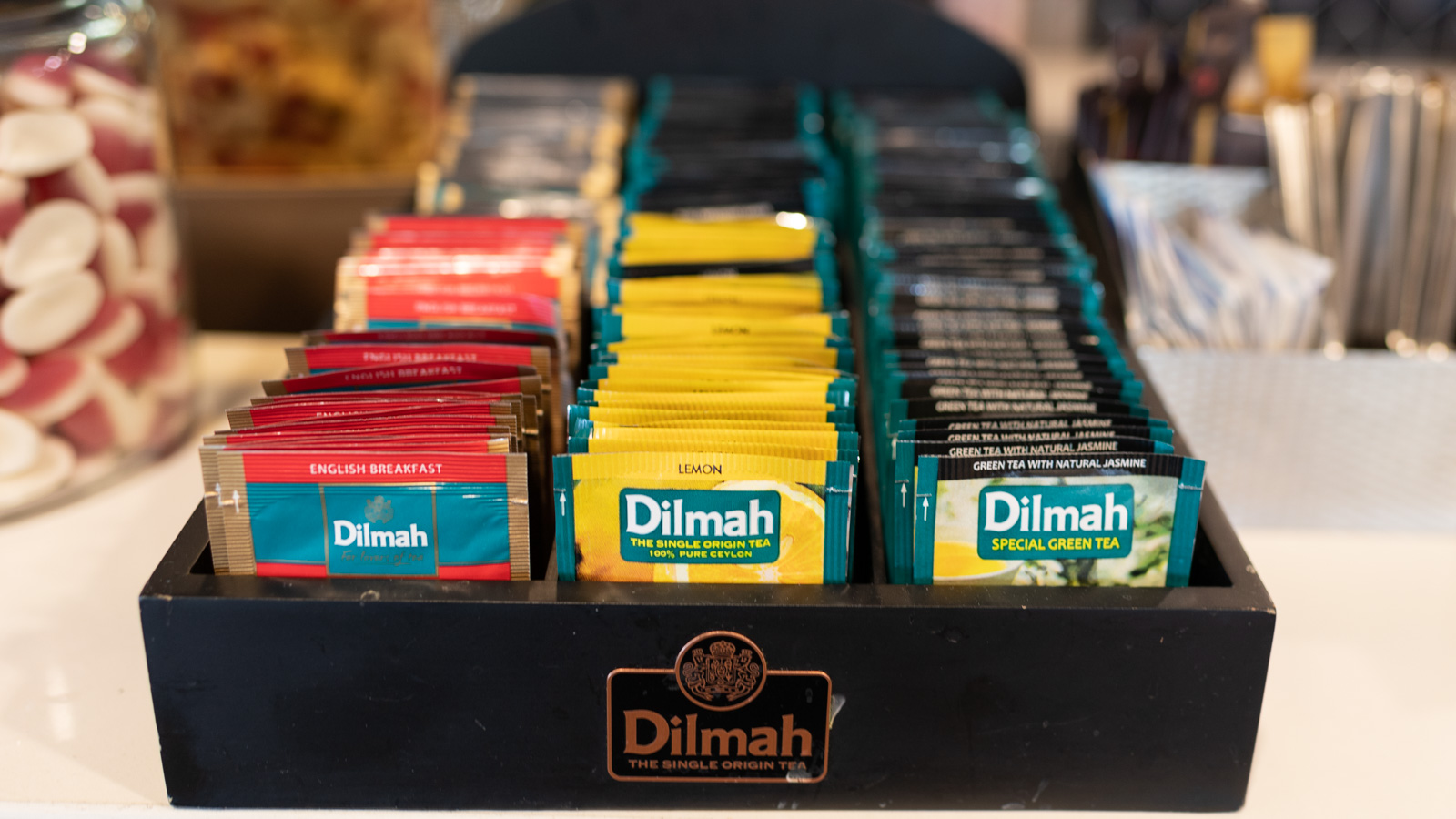 Tea and coffee are easily available throughout the lounge, either via the barista or self-serve machines. I'm also happy to report that the liquorice allsorts – a favourite of frequent flyers, young and old – are back.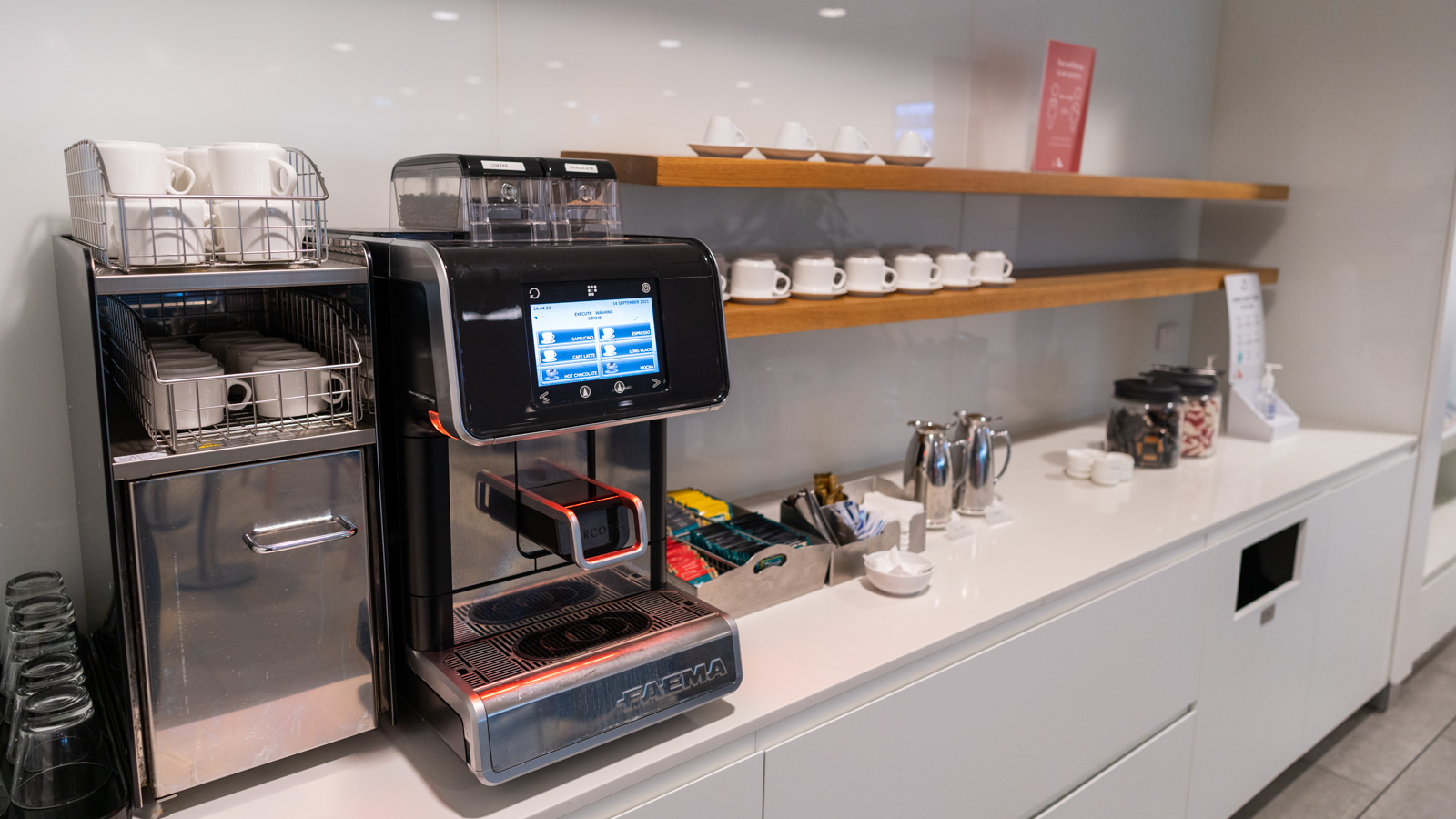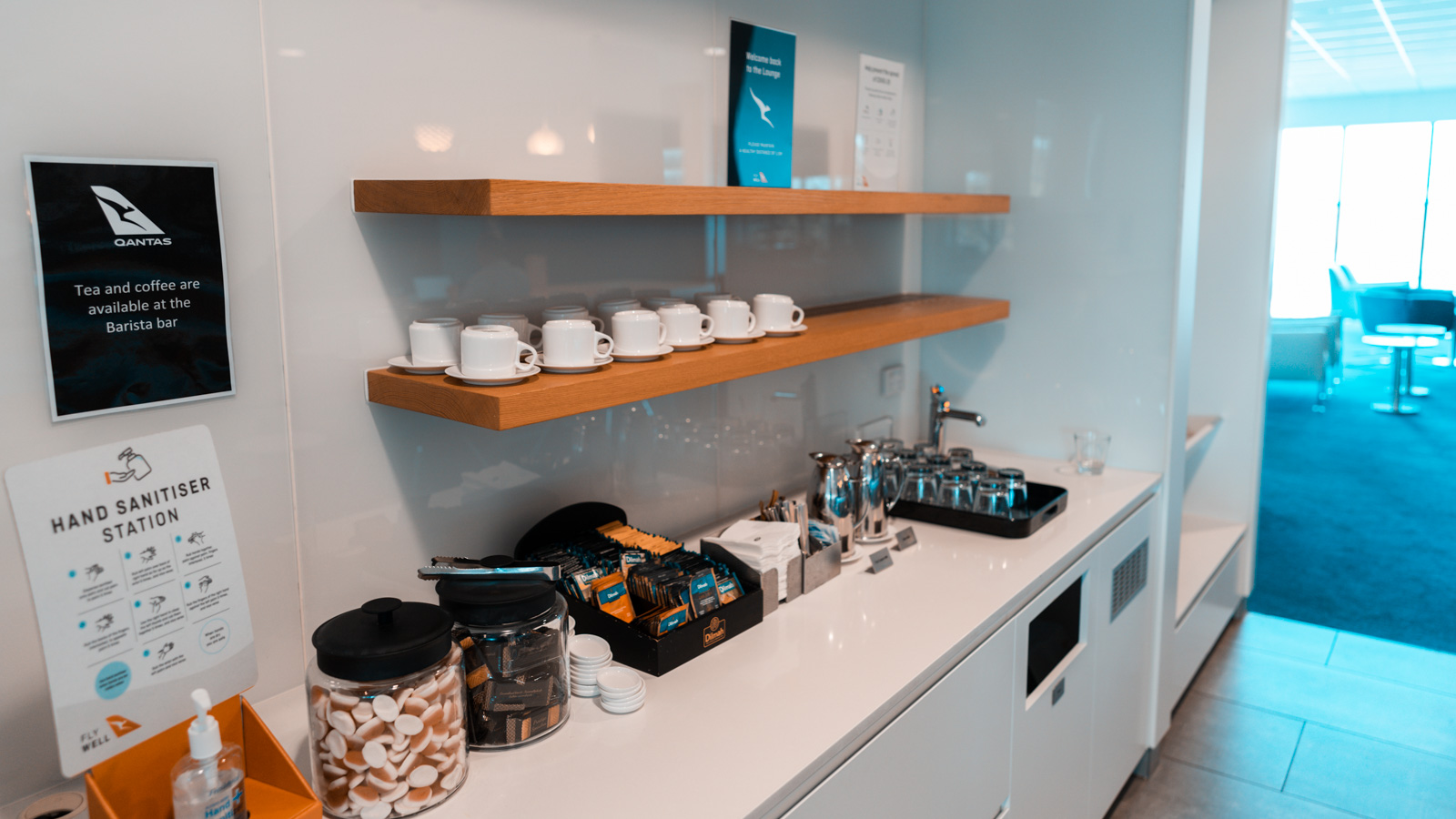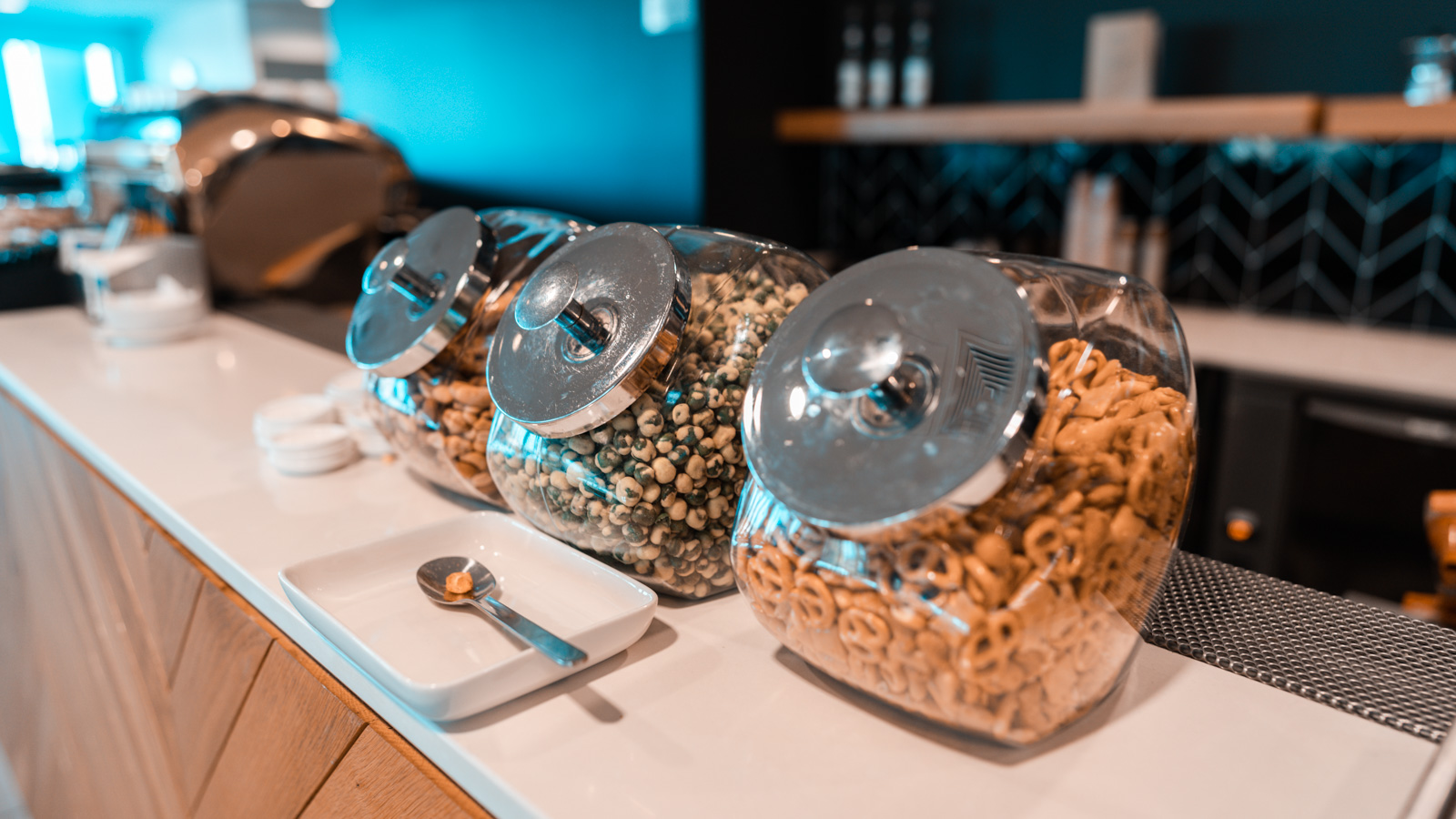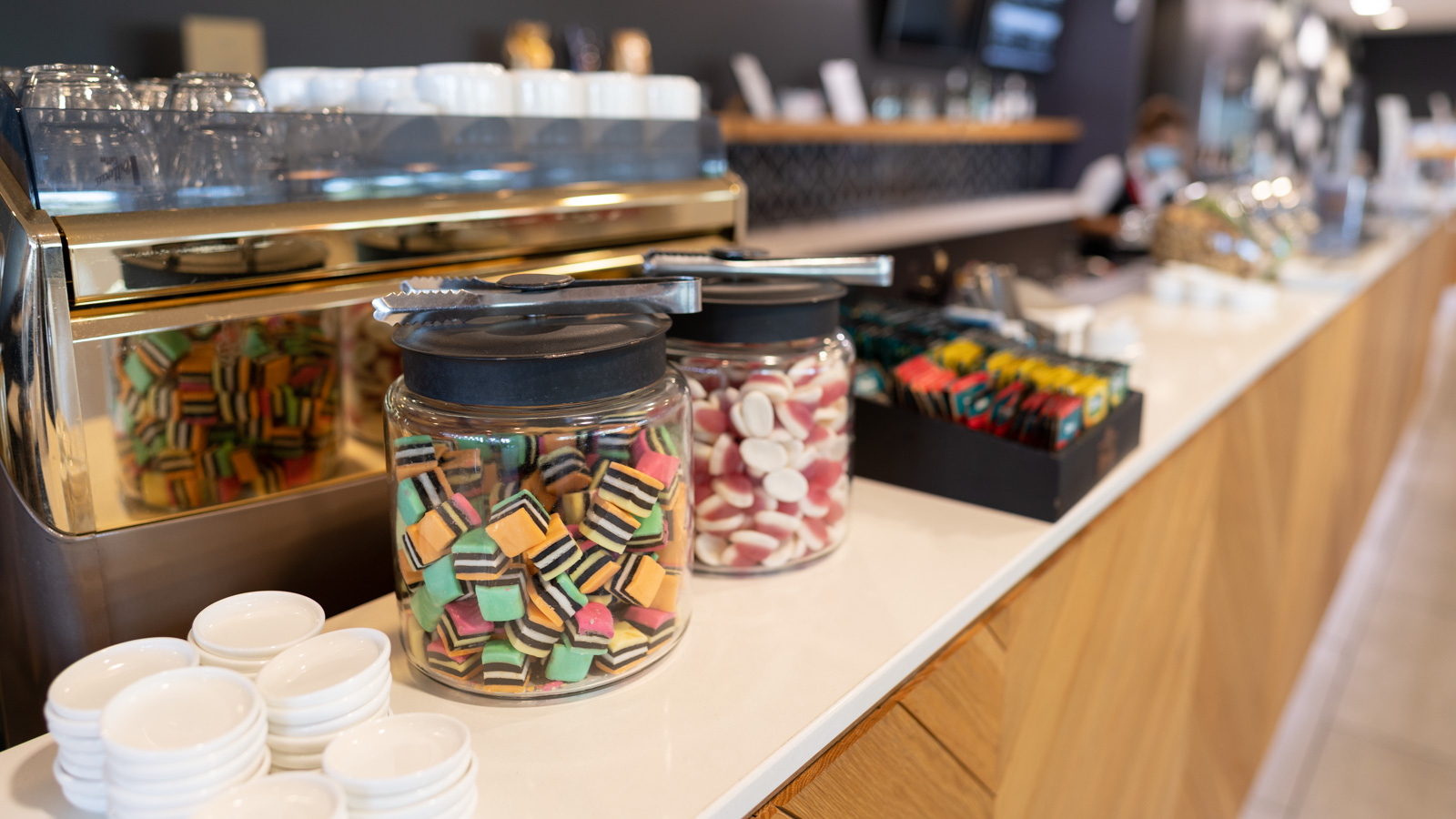 Qantas Club amenities
Are you working on the go? You won't have a problem in the Qantas Club lounge in Darwin. Powerpoints are easily available throughout the different seating zones, and you can wirelessly print in the business area. I clock the WiFi to be 18 Mbps in downloads and 26 Mbps in uploads. That's perfectly good for most users, particularly if you're uploading files to a cloud or work server (or the latest Instagram story to your feed).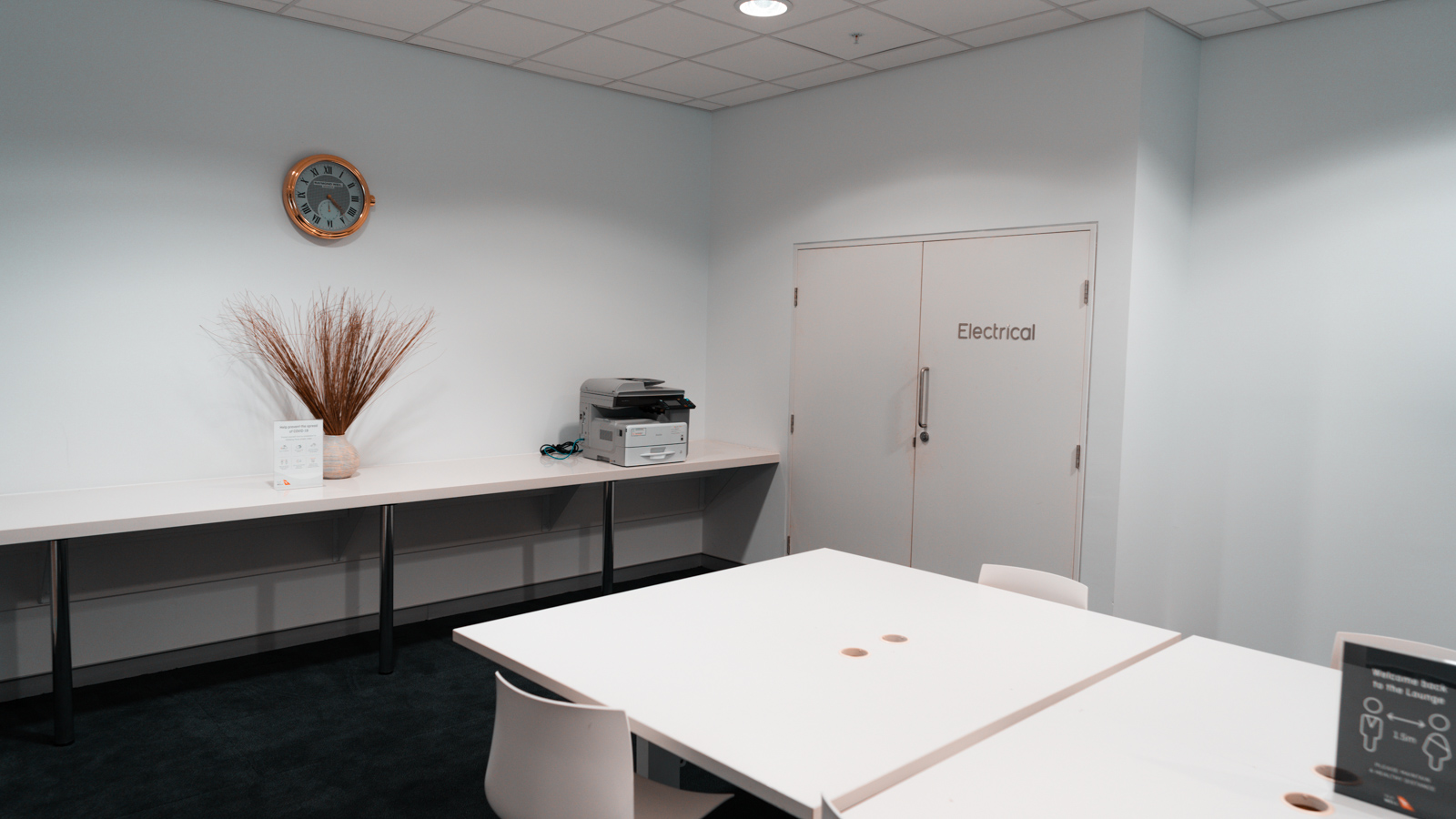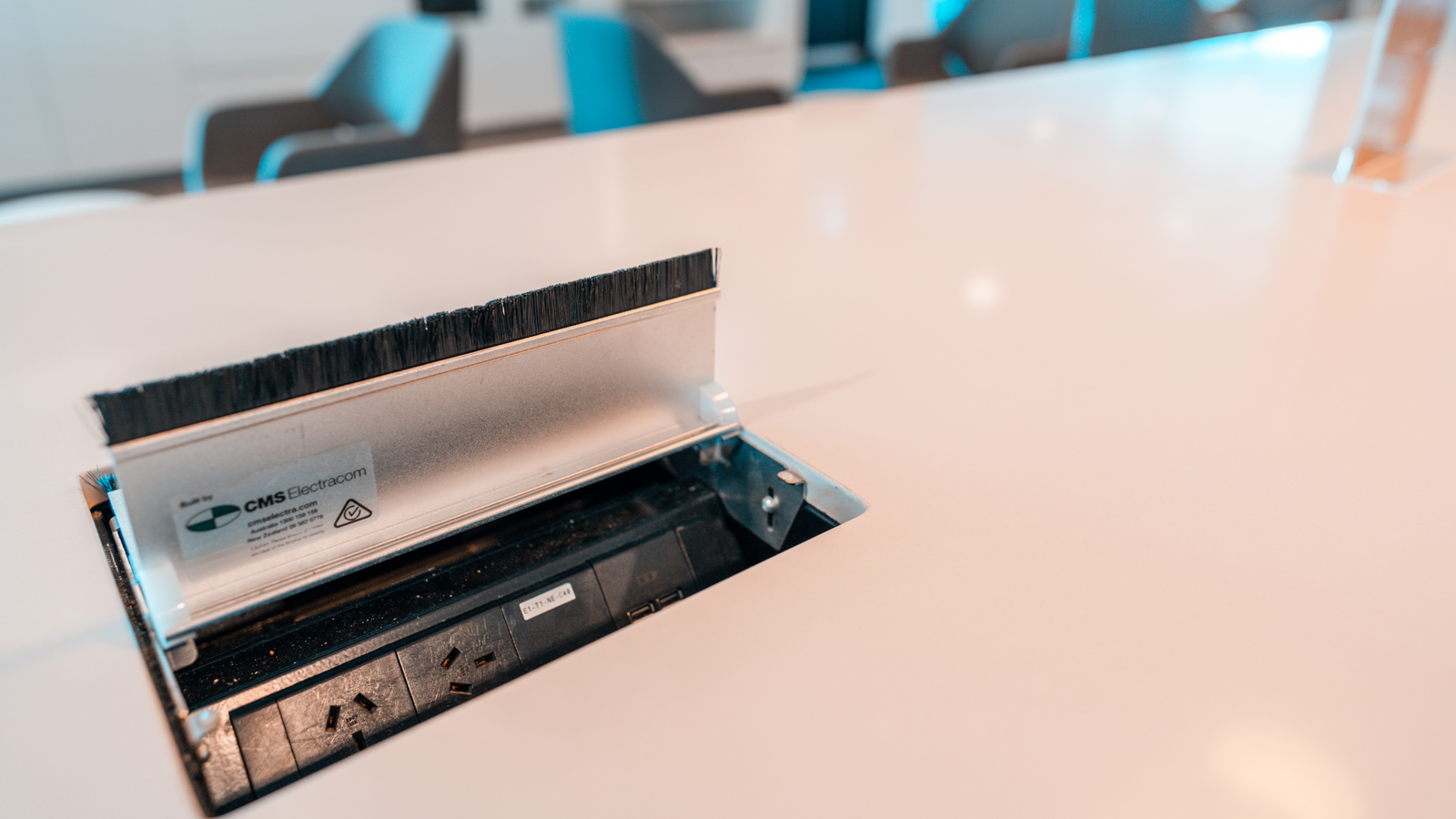 Need some reprieve from the unrelenting Darwin heat? Shower suites are yours to use with towel sets available from reception. In terms of shower products, there's just an all-in-one pump that should get the job done. I'd suggest you bring your own travel toiletries if you'd rather have separate products.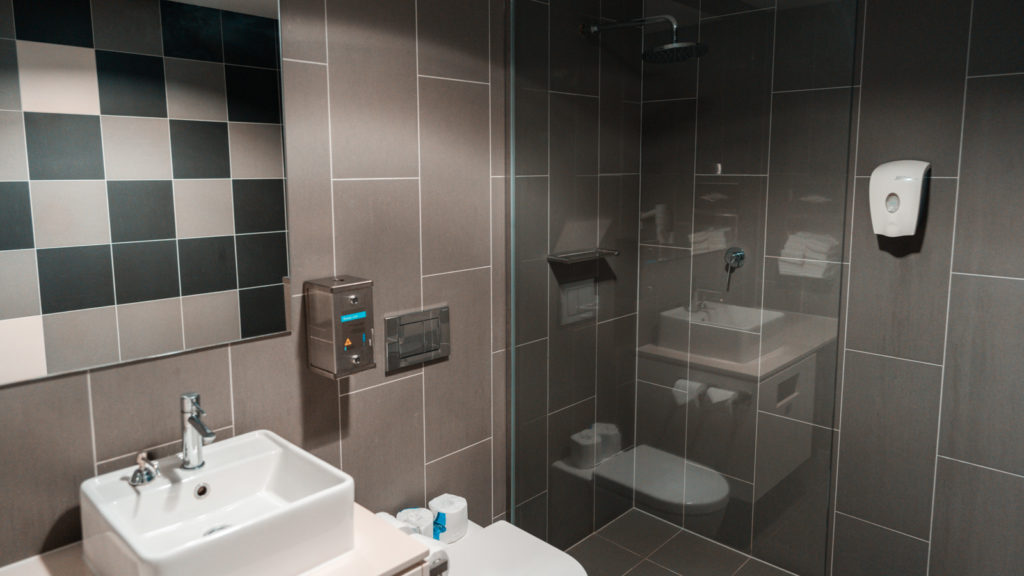 Accessing the Qantas Club
There are quite a few ways to enter The Qantas Club in Darwin, as long as your next onward flight is with Qantas, QantasLink or Jetstar. Guests are usually allowed in the lounge (1-2 depending on your entitlements).
Class of travel: Business Class passengers on Qantas and QantasLink.
Connecting flights: Passengers connecting to or from a same-day international Business (or First) Class flight on Qantas, Emirates or any oneworld partner – even if the connecting Qantas domestic flight is in Economy.
Qantas status: Qantas Gold (+1 guest) and higher (+2 guests).
Qantas Club membership: Qantas Club members and Annual Guest Card holders travelling on a Qantas, QantasLink or Jetstar flight (+1 guest).
Airline partner frequent flyer status: Emirates Platinum Gold or higher (QF/EK flight number), China Eastern Miles Gold or higher (QF/MU flight number), Air New Zealand Gold or higher (NZ flight number) (+1 guest).
By airline partner lounge membership: American Airlines Admirals Club and Alaska Airlines Lounge members.
By oneworld status: Sapphire and Emerald members travelling on a oneworld flight (+1 guest); International First (+1 guest) or International Business (no guest) travelling on a Qantas flight or arriving on a oneworld flight in First or Business, respectively.
By credit card/single passes: Refer to our definitive guide to Qantas lounges for credit cards that offer access to Qantas Club lounges like this one.
By day pass: A perk of achieving Qantas Silver – or sometimes offered for purchase via email before your flight for $49 – but not available at the door.
Summing up
The Qantas Club lounge in Darwin takes a one-size-fits-all approach that actually works quite well. It's spacious and pleasant – plus the standard of food and beverage is impressive. Add to that a kid's corner, a business centre and decent free WiFi, and voila! You have a great domestic lounge that is accessible by a wide range of passengers.
The Qantas Club, Darwin
was last modified:
September 28th, 2021
by