As the base for oneworld member Malaysia Airlines, Kuala Lumpur is the home of the airline's flagship lounges. If your flight is international, chances are you'll be departing from the Satellite Building of KLIA Terminal 1 where two lounges await – the Golden Lounge and the Platinum Lounge.
While the Golden Lounge is the mainstay for Business Class passengers and Gold-tiered/oneworld Sapphire frequent flyers, the Platinum Lounge is exclusively for Business Suite passengers (Malaysia Airlines' pared-down version of First Class), other oneworld First Class passengers and Platinum-grade or oneworld Emerald frequent flyers in any cabin.
I stop by the Platinum Lounge with my Qantas Platinum status – while in transit from Seoul to Perth in Economy – to see how this former First Class lounge fares.
Lounge location, layout and seating
Look at the Satellite Building from above and you'll notice it resembles a cross. Whether you're coming off a flight or starting your journey in Kuala Lumpur, make your way to the Aerotrain station in the centre of the cross. The Malaysia Airlines lounges are located directly above and are open 24/7. Just look for escalators or lifts on either side of the station to go up a floor, as there aren't any in the central area.
After the staff warmly greet me, I'm directed to the Platinum Lounge on the right (the Golden Lounge is on the left).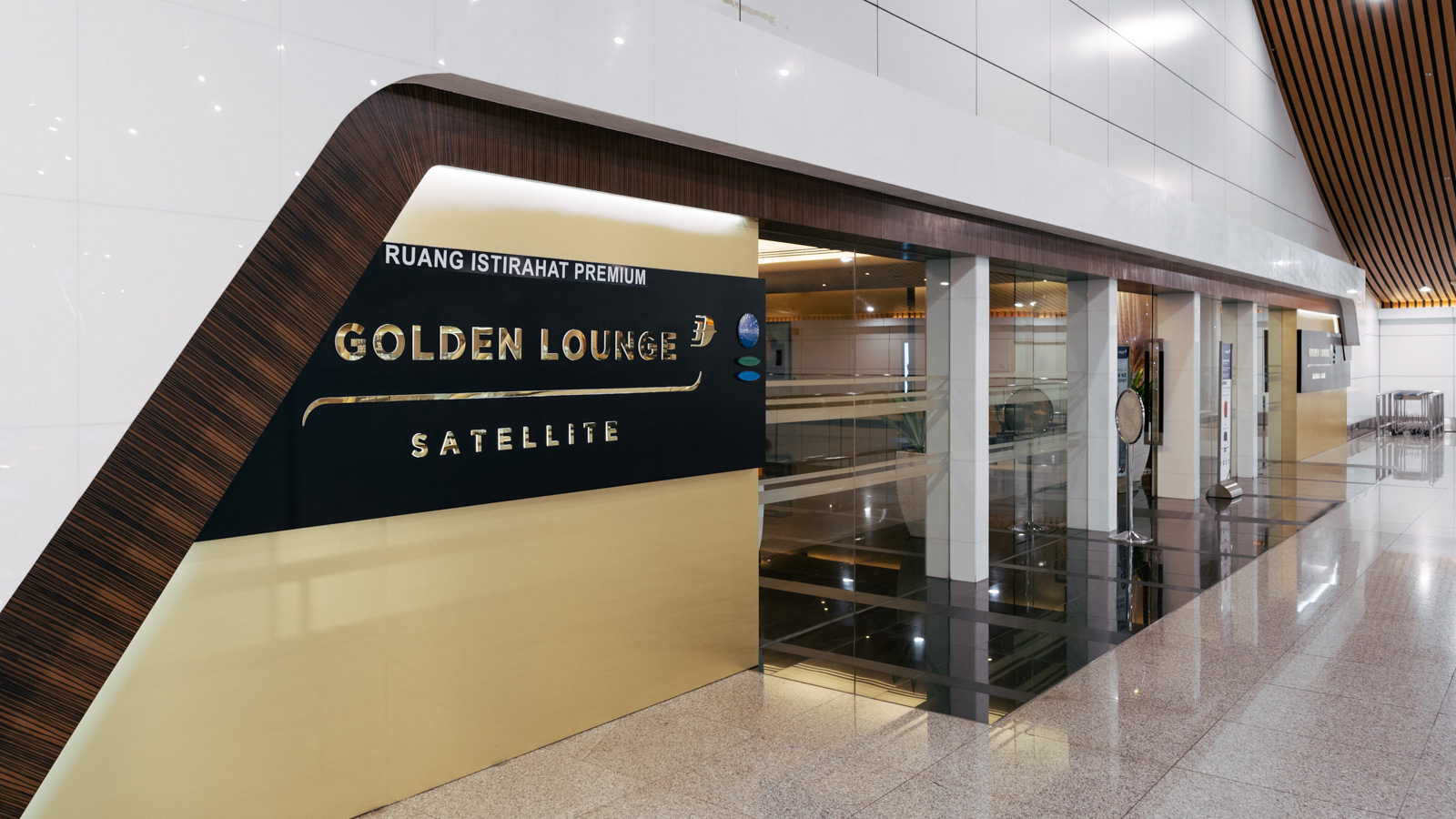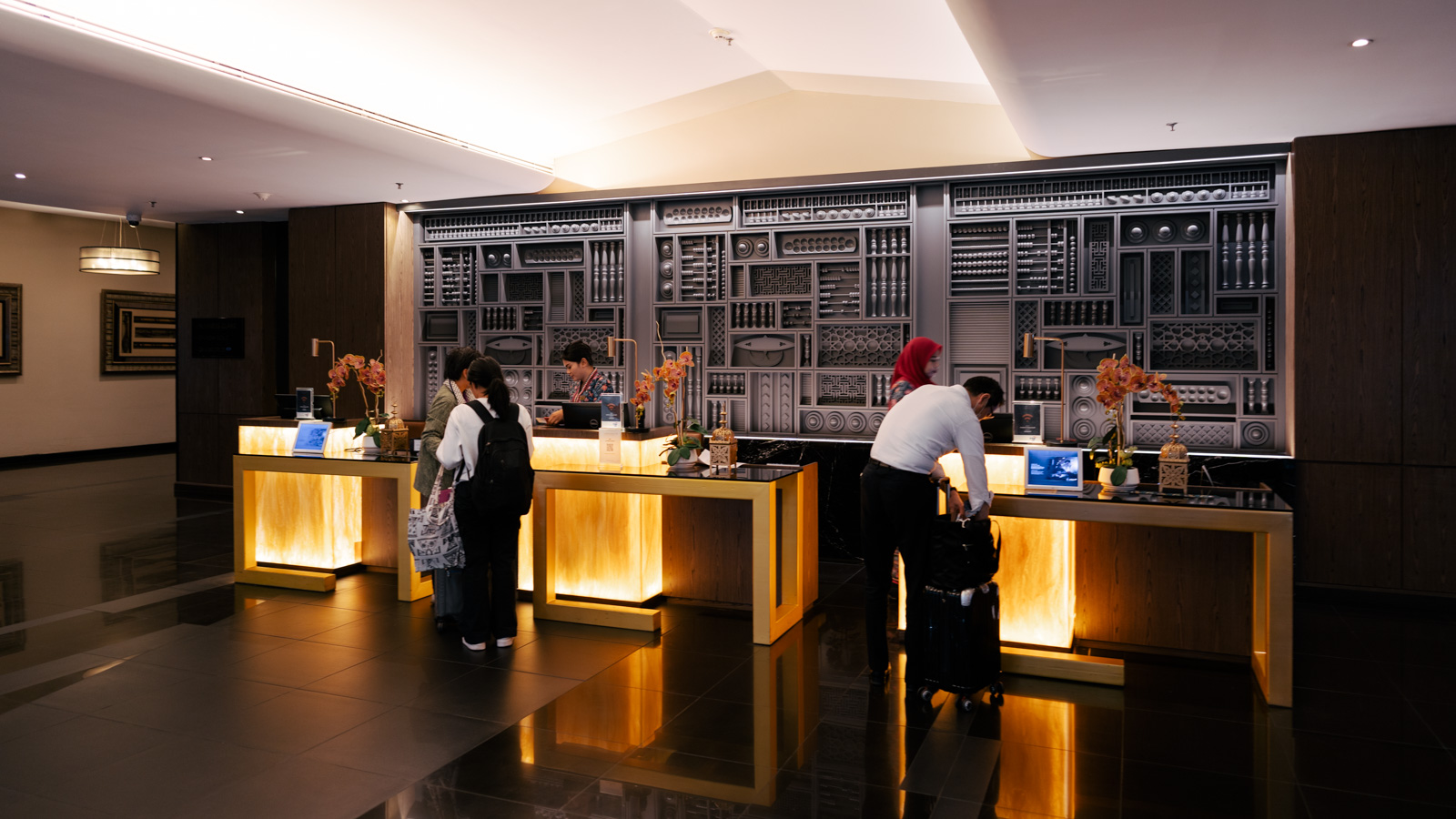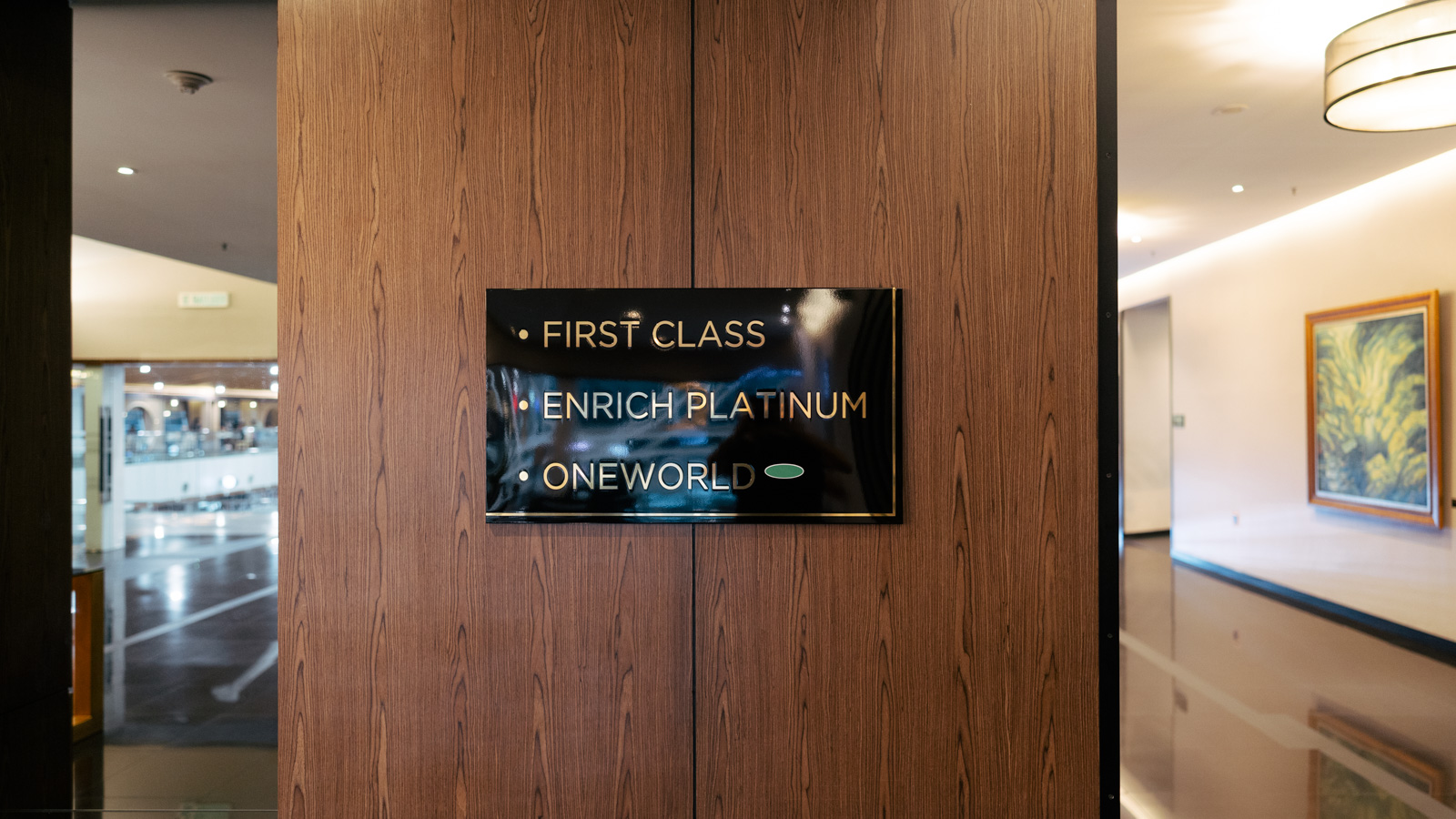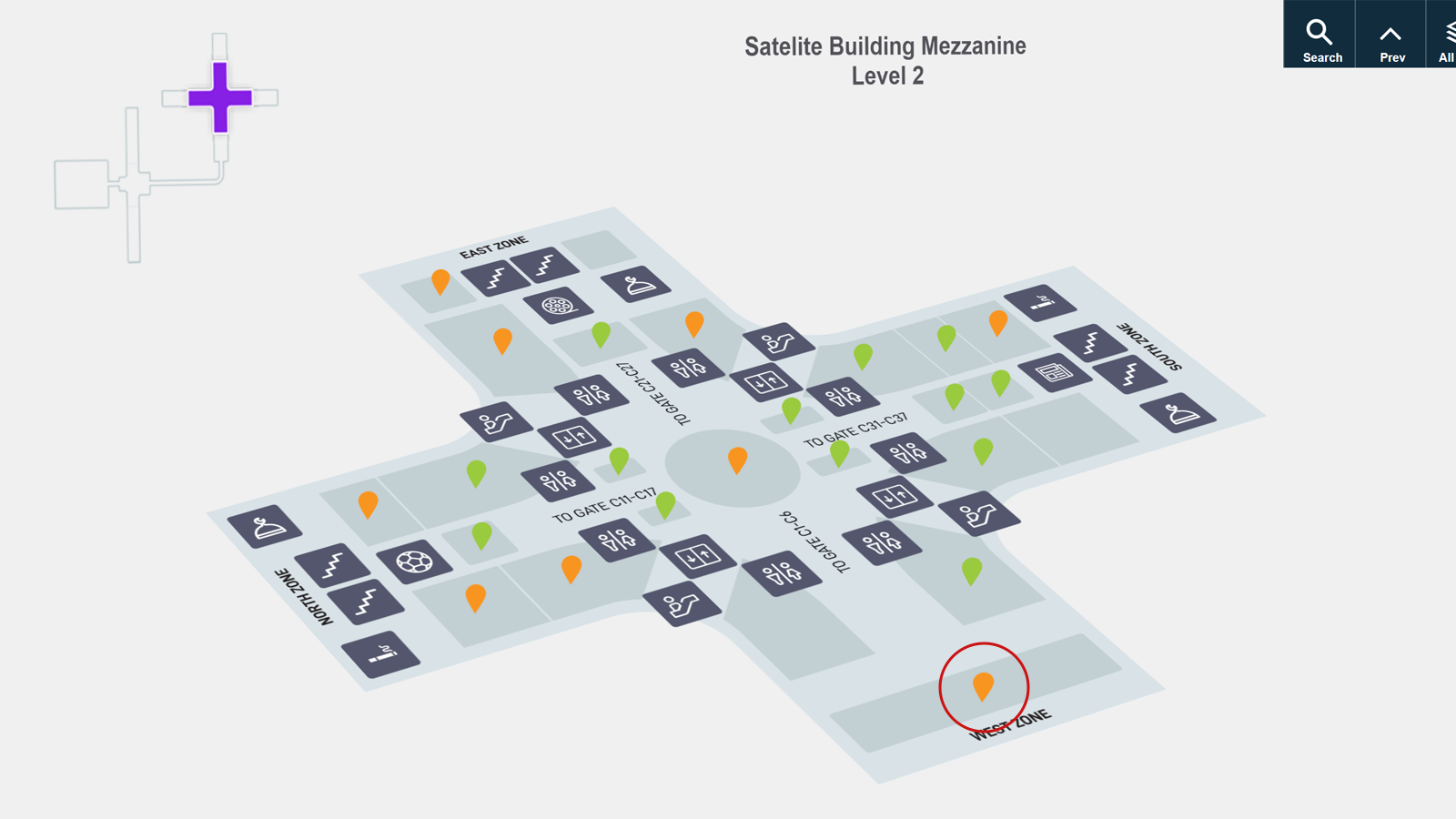 This lounge is essentially a long rectangle. There are some seats right near the entrance, but this area doesn't have much in the way of windows, so it feels somewhat dim. To the right, as I walk in, I spot the dining room that I plan to visit for dinner. It's currently empty, as is the rest of the lounge.
Once I reach the main lounge space, it opens up considerably. An upper 'mezzanine' hosts a self-service buffet, bar and some seating, but I choose to sit on the lower tier, where I can gaze out onto the airport apron.
I find the lounge seats comfortable, though slightly worn. But nothing is in dire need of replacement. Towards the end of the lounge is a dedicated suite cordoned off for 'First Class' passengers, which I am not. If you were to take a peek inside, you'd find a quiet sanctuary with a private bathroom and shower!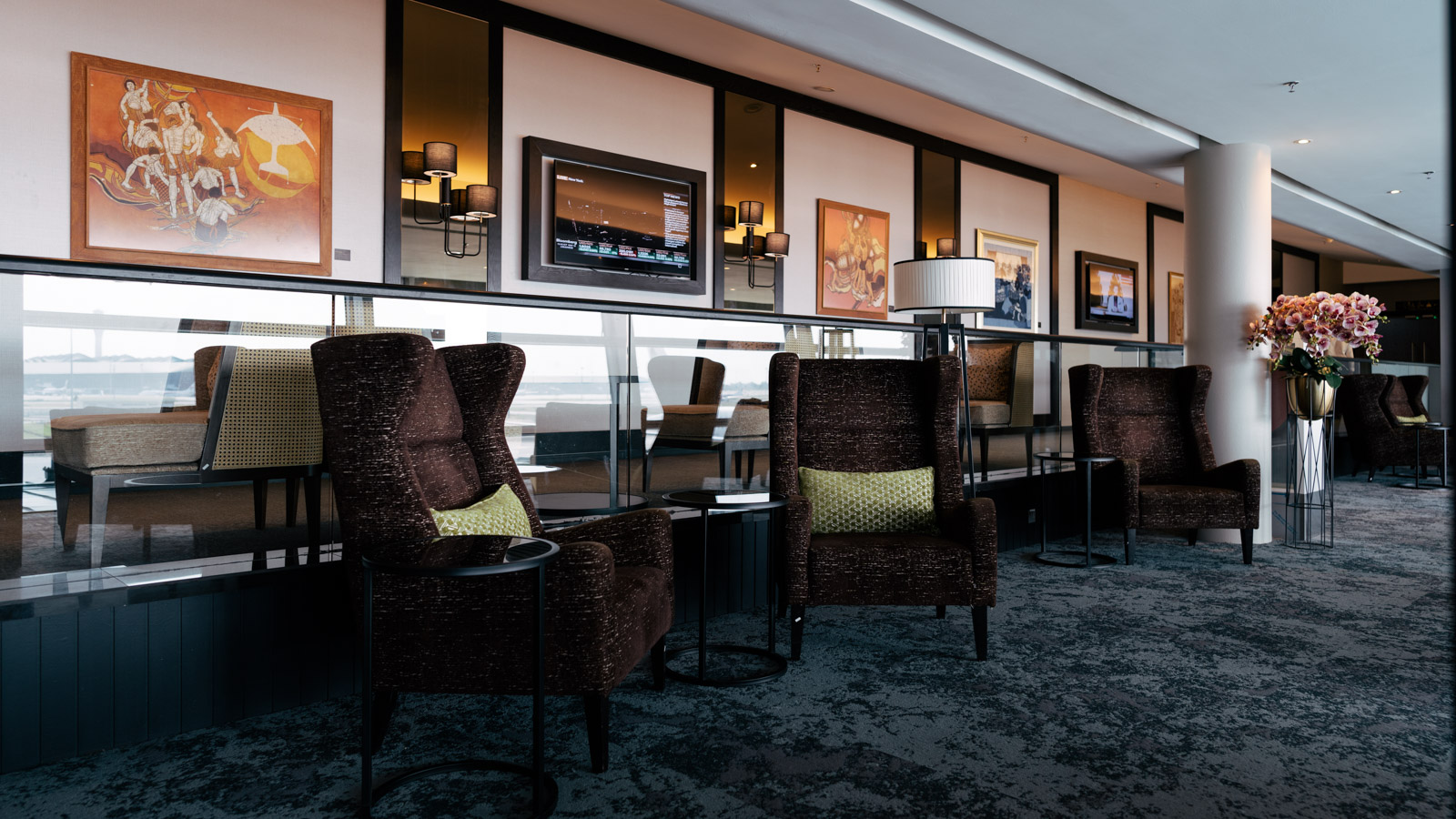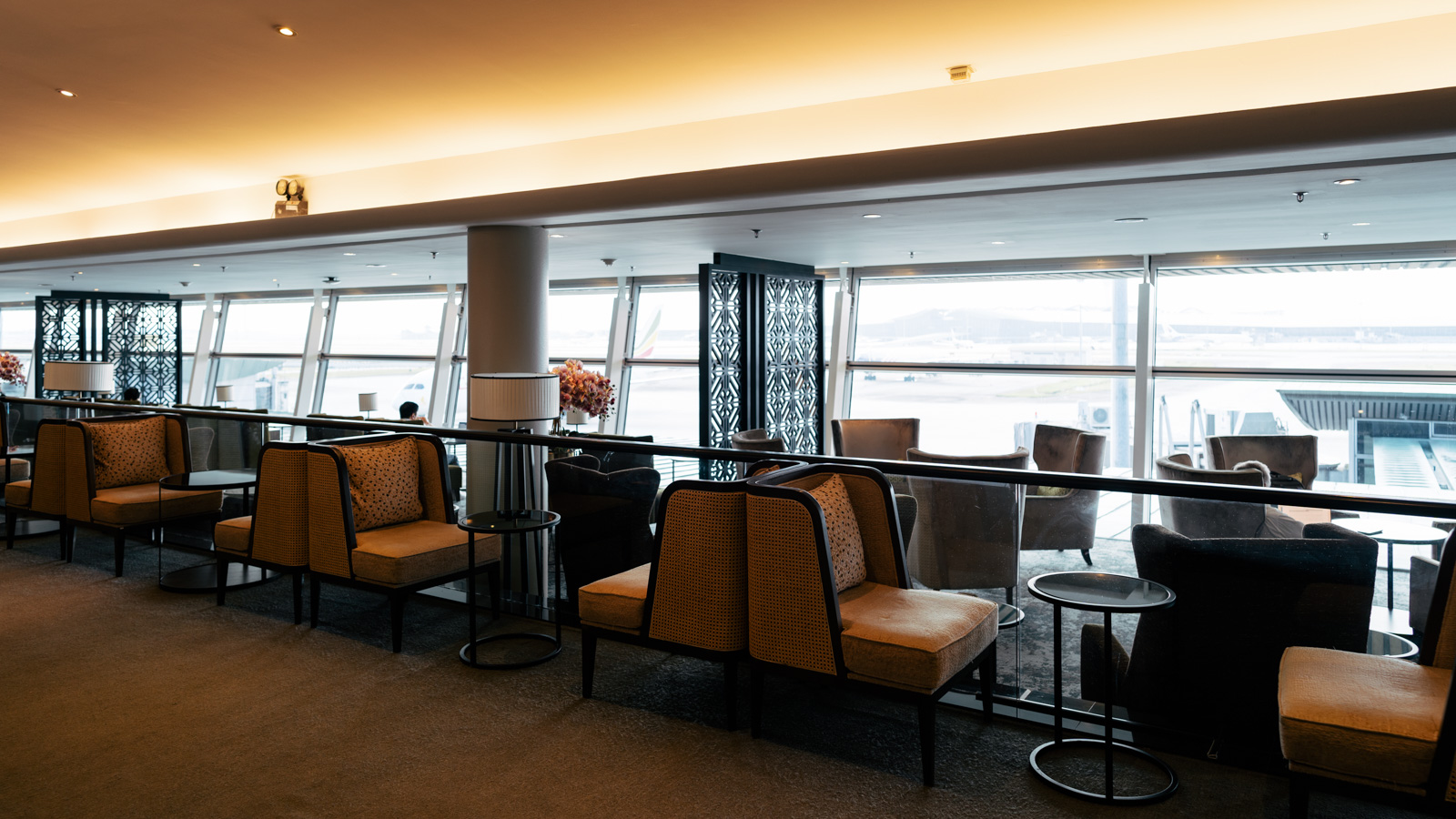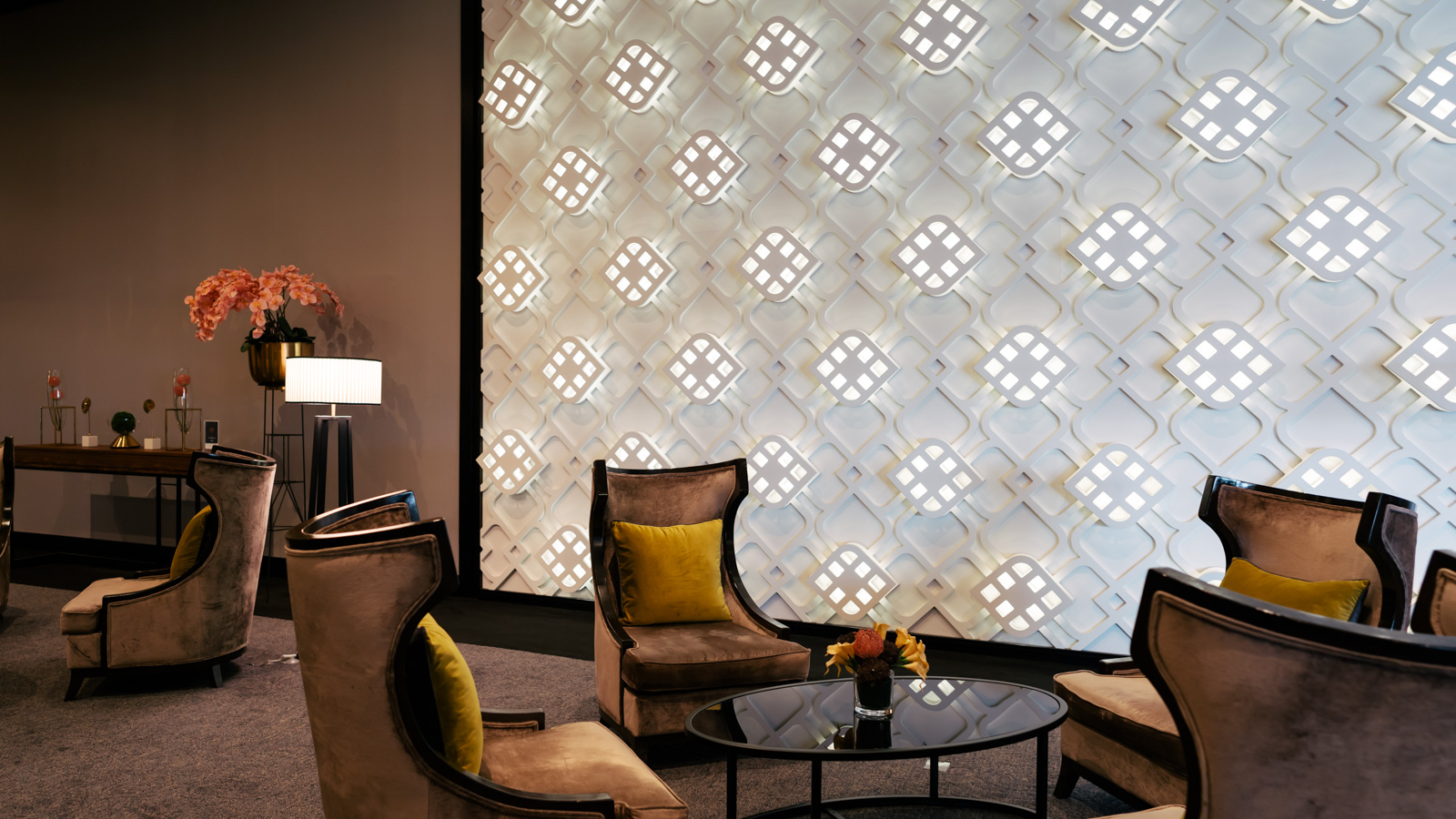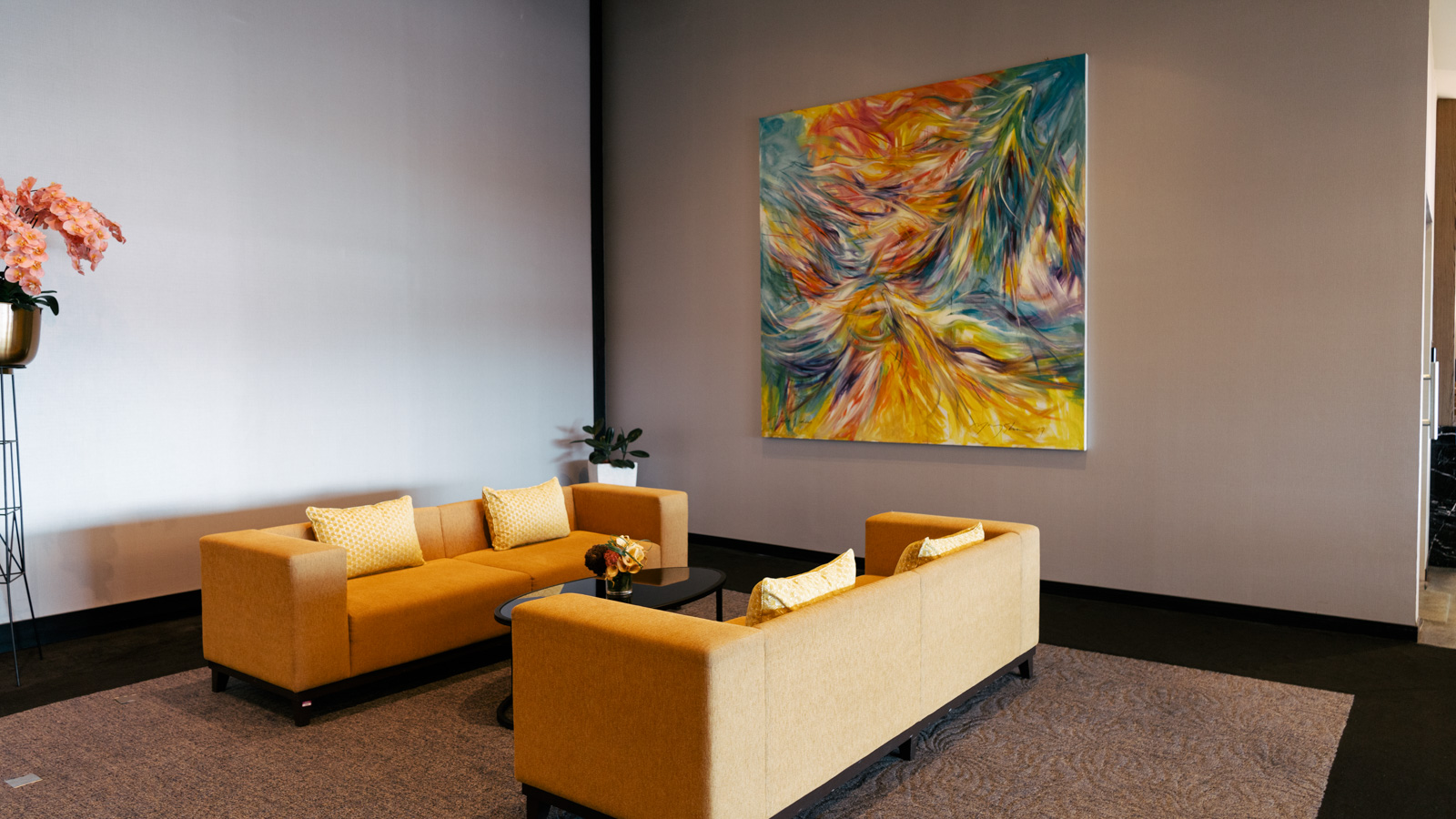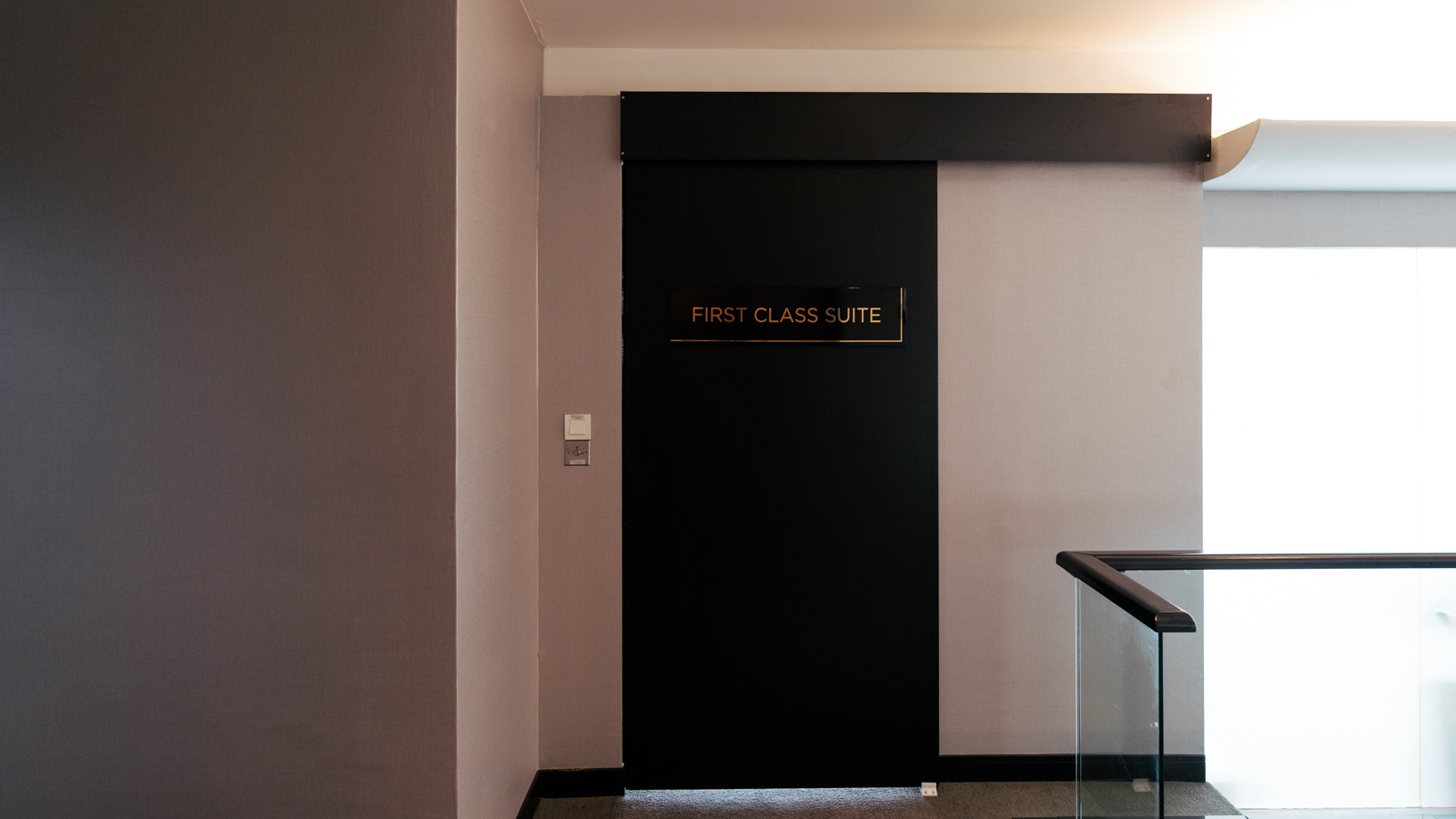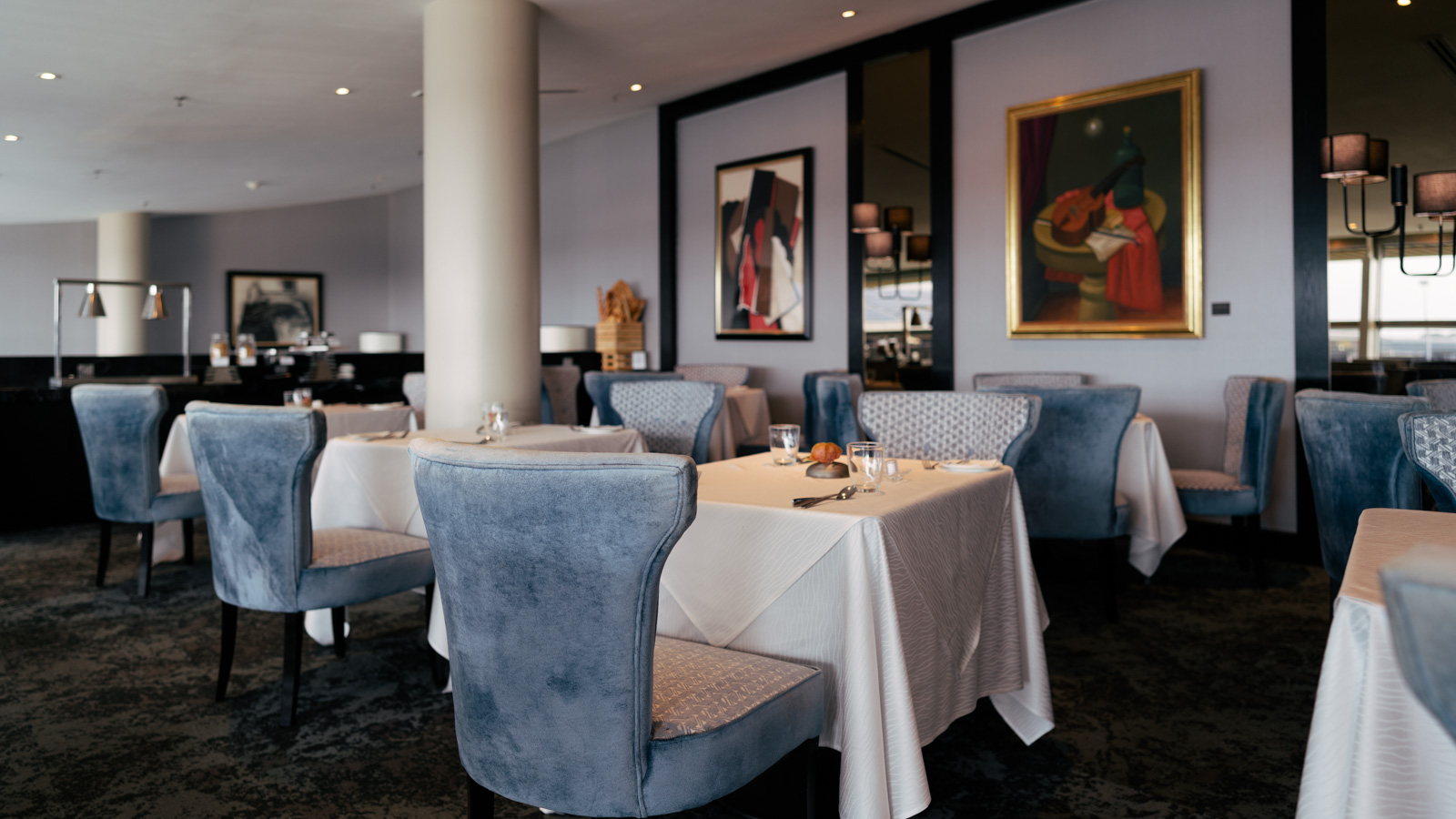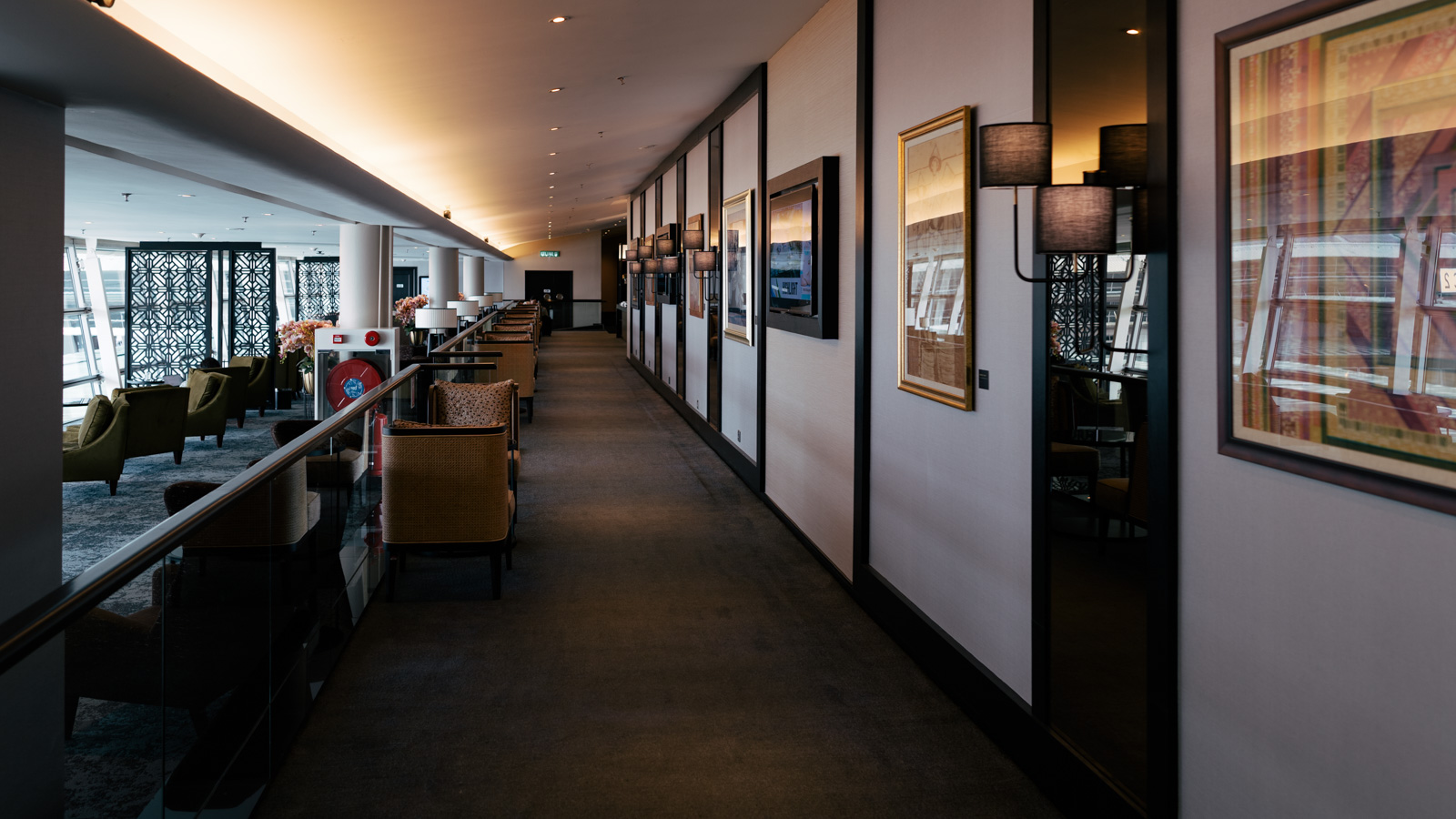 Lounge food and beverage
Beverages
The bulk of my exposure to Champagne has been when I'm flying in premium cabins, so I'm delighted to see Duval-Leroy being served in the lounge, which I recognise from Qantas Business and my ex-Qantas Boeing 747 bar cart at home. French and Australian wines such as Château Aimée Médoc 2015 and Oxford Landing Estates Chardonnay 2017 round out the selection.
If you're after something else, your options are limited. I spy a small selection of soft drinks and mixers, tea by local producer BOH and self-serve coffee. Oddly, I don't see any beer, though I imagine the roaming servers will be able to source some for you from the neighbouring Golden Lounge. The same goes for barista-made coffee, which is freshly made in the Golden Lounge as well.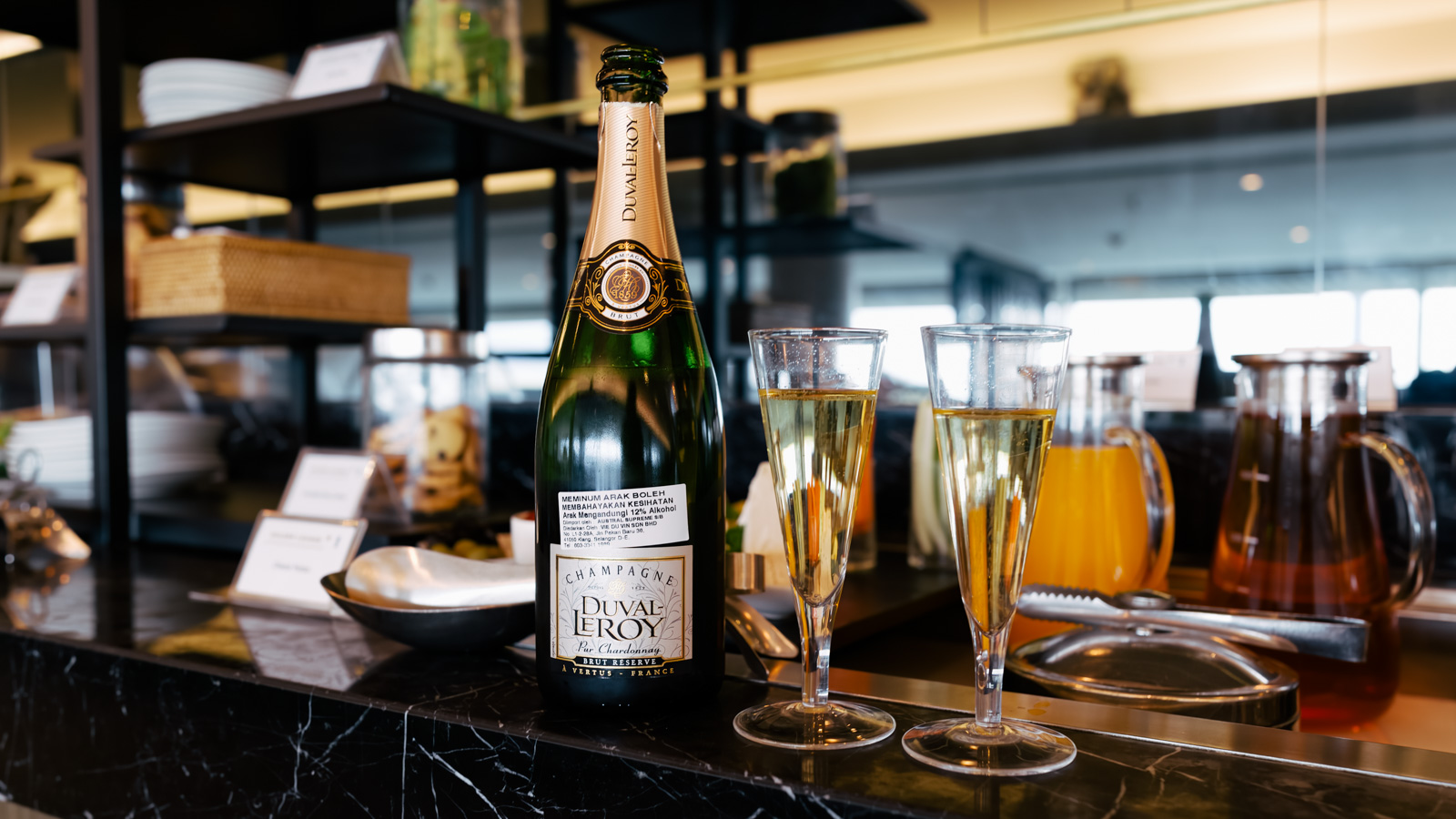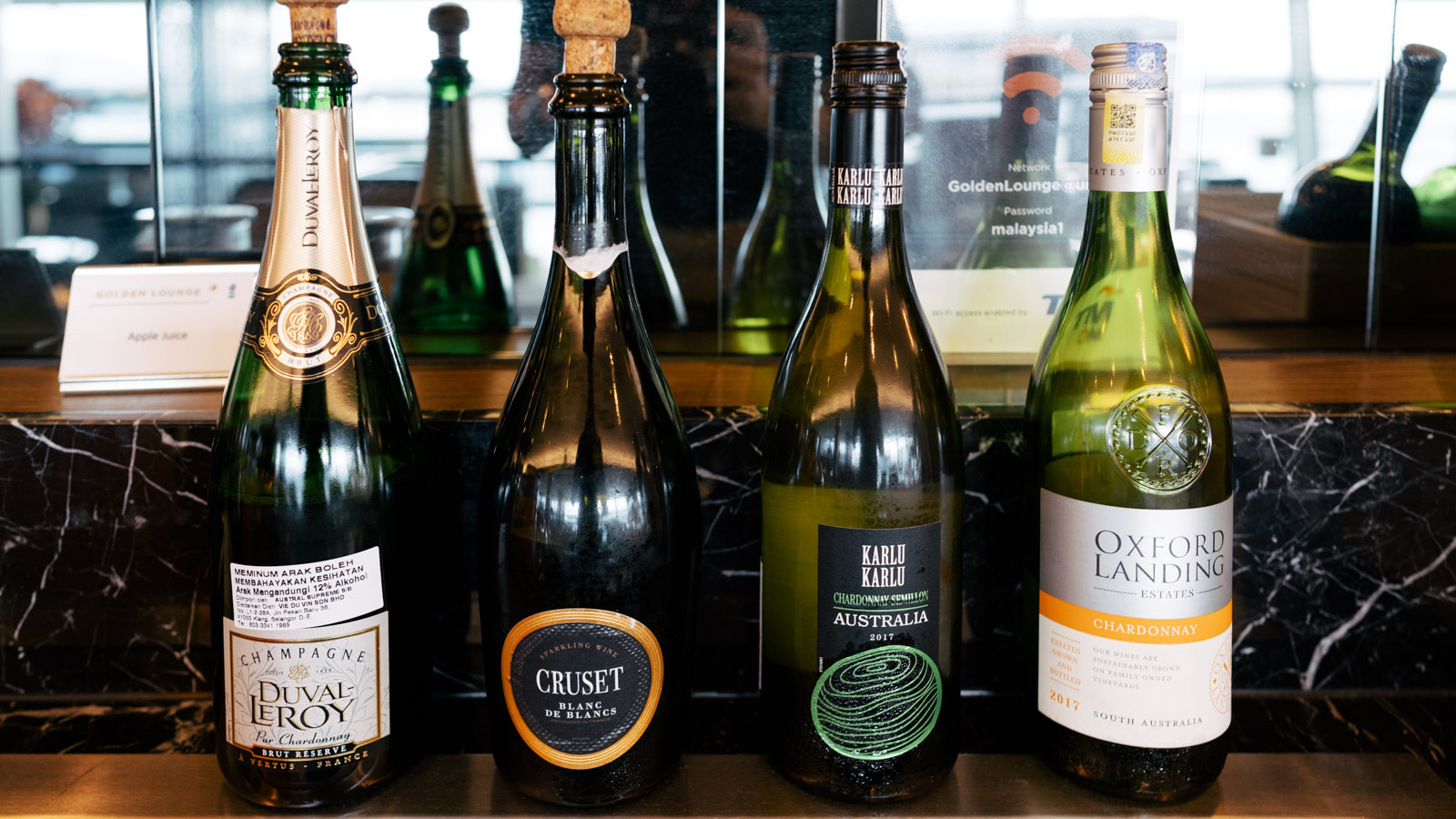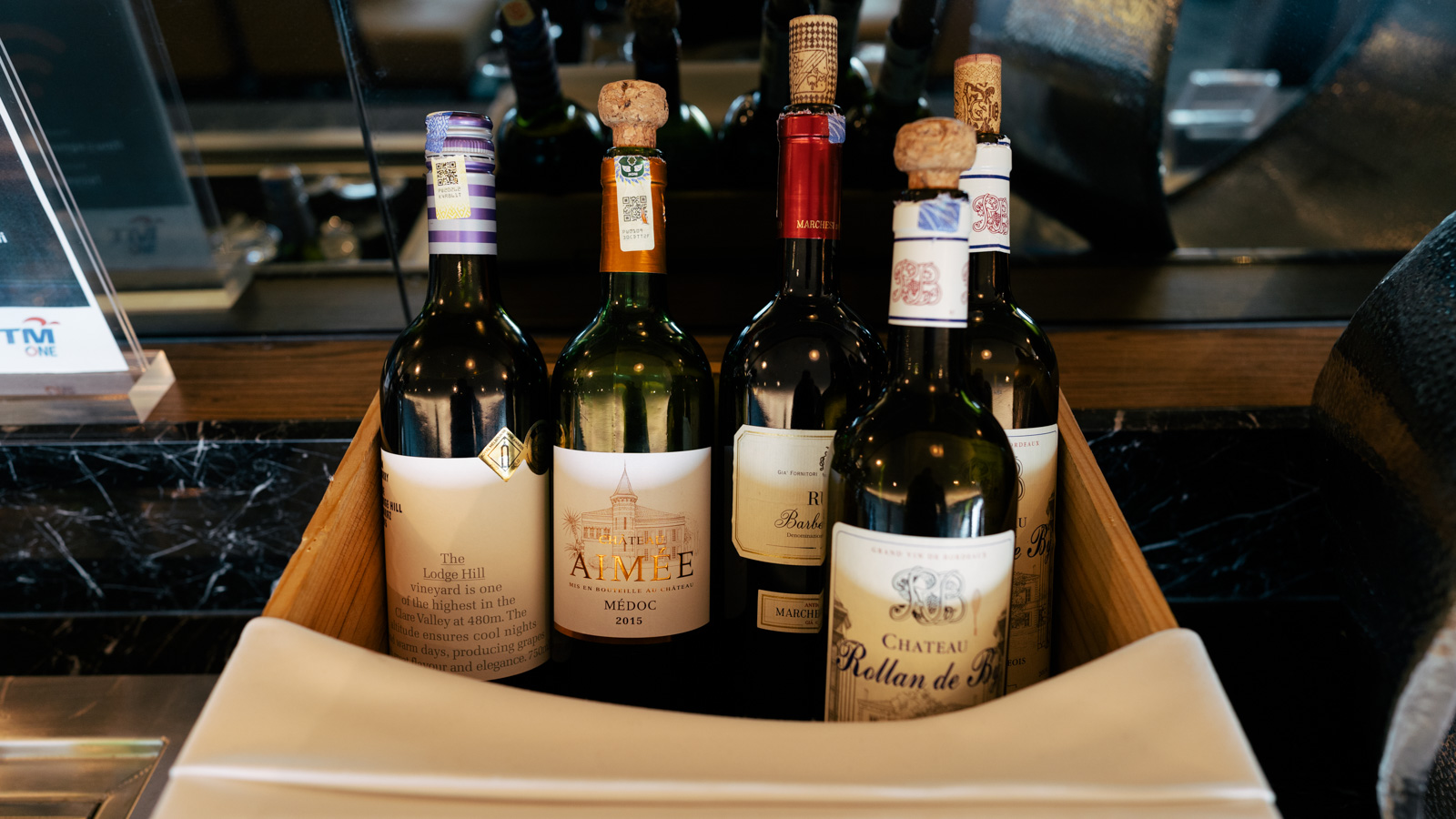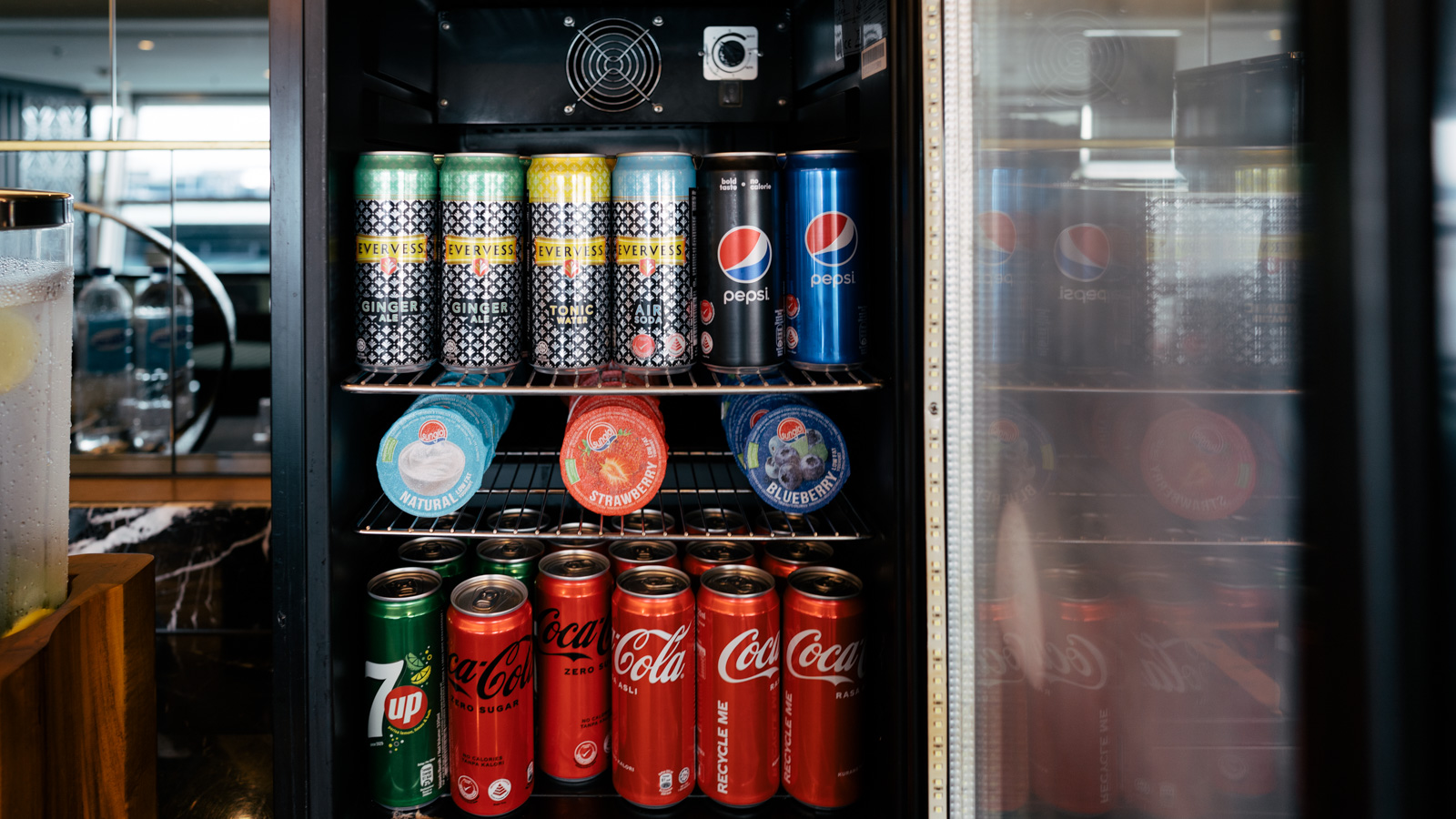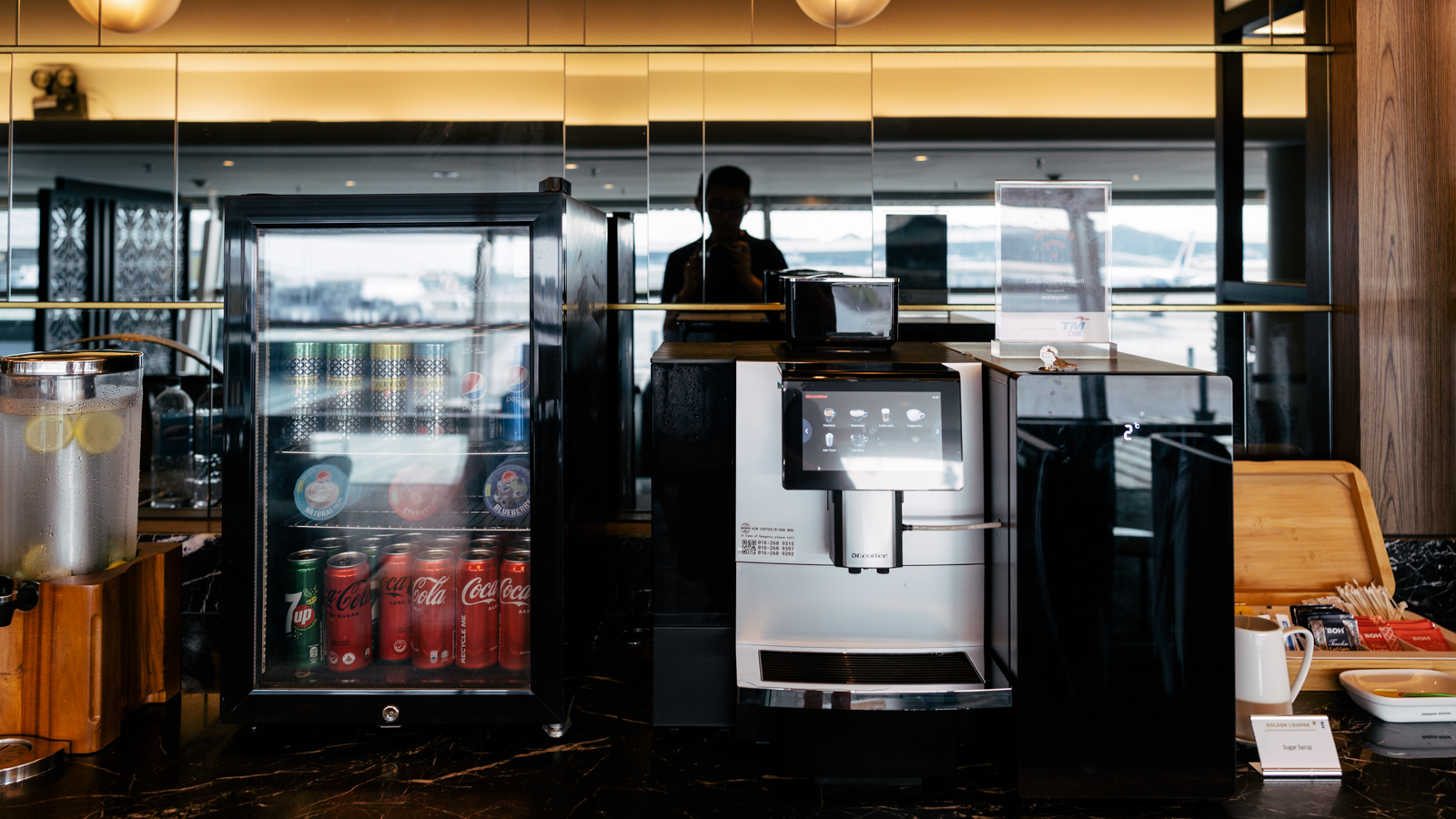 Dining
So what's the point of difference with the Platinum Lounge then? It's the restaurant-style dining offering that sets the lounge apart from Business Class. Dedicated waitstaff are quick to seat me and my travel companion and take our orders. The first thing I notice is the glaring omission of any Malaysian dishes, except for soup. The focus is clearly on 'fancier' Western fare, which is actually commonplace in Asia when trying to impress.
I start off with the Malaysian Classic oxtail soup which is rich with just the right level of salty tones. My companion goes for the chicken roulade which is tender and comes with a range of accompaniments, while I continue with the grilled Angus rib-eye. Cooked medium to request, the steak is actually quite tasty and I have no trouble demolishing the plate.
We both skip dessert, but brownies, cheese or a fruit platter await if you can fit more in. Of course, you don't have to eat at the restaurant, either. The lounge buffet has a small selection of cold bites such as cheese, vegetables and dried fruit. But if you're after hot self-serve food, you might want to pop into the Golden Lounge instead.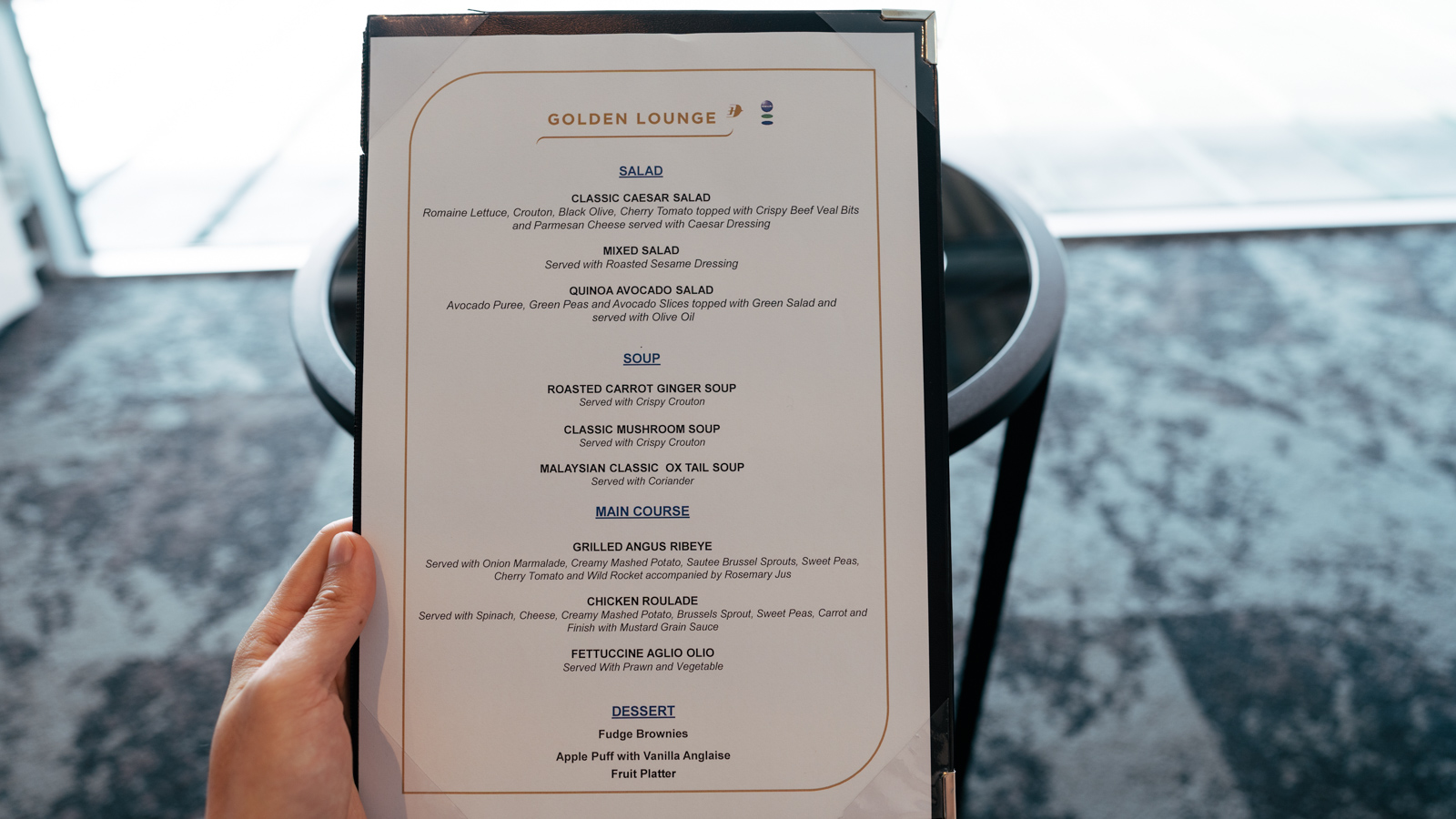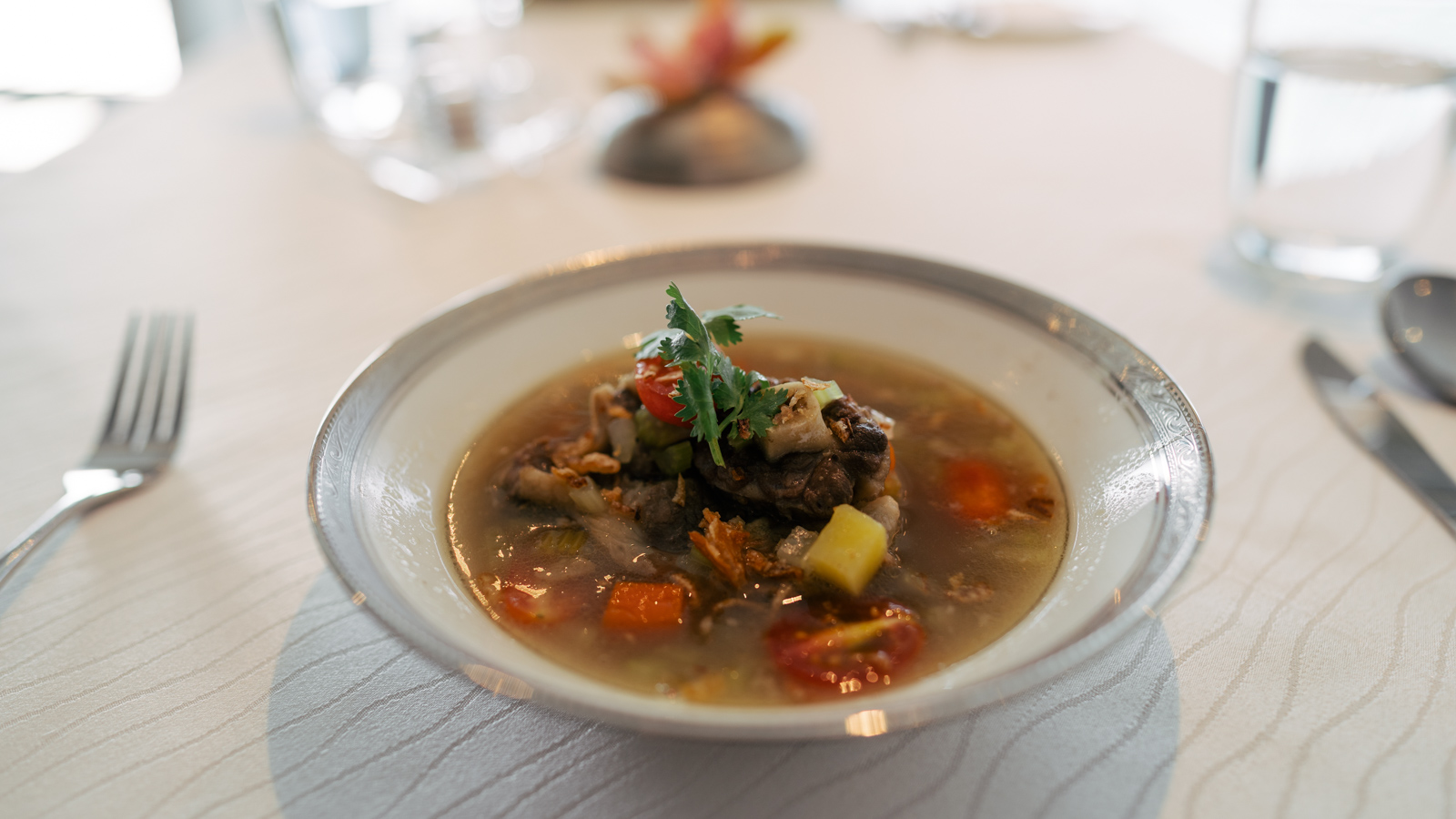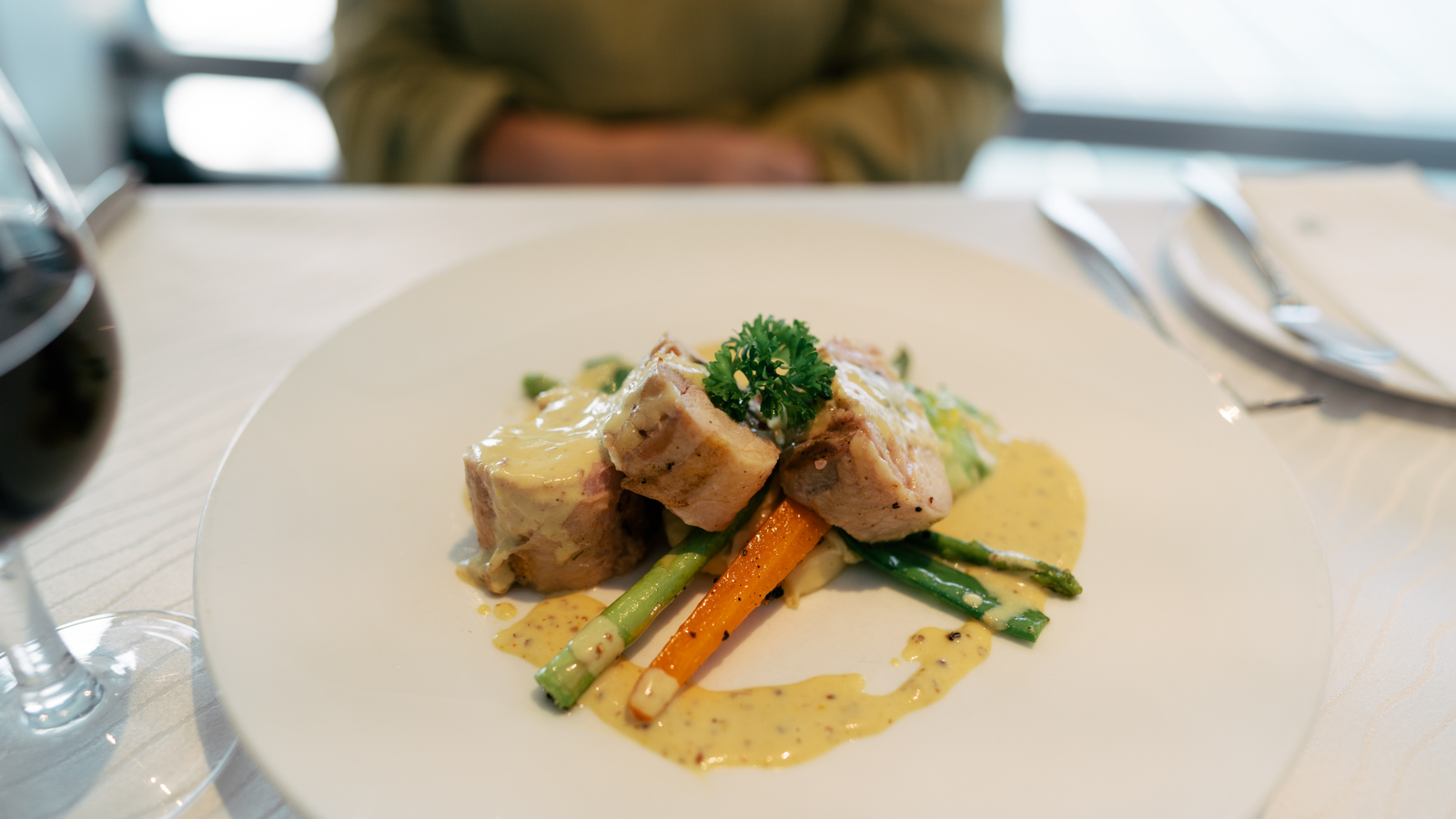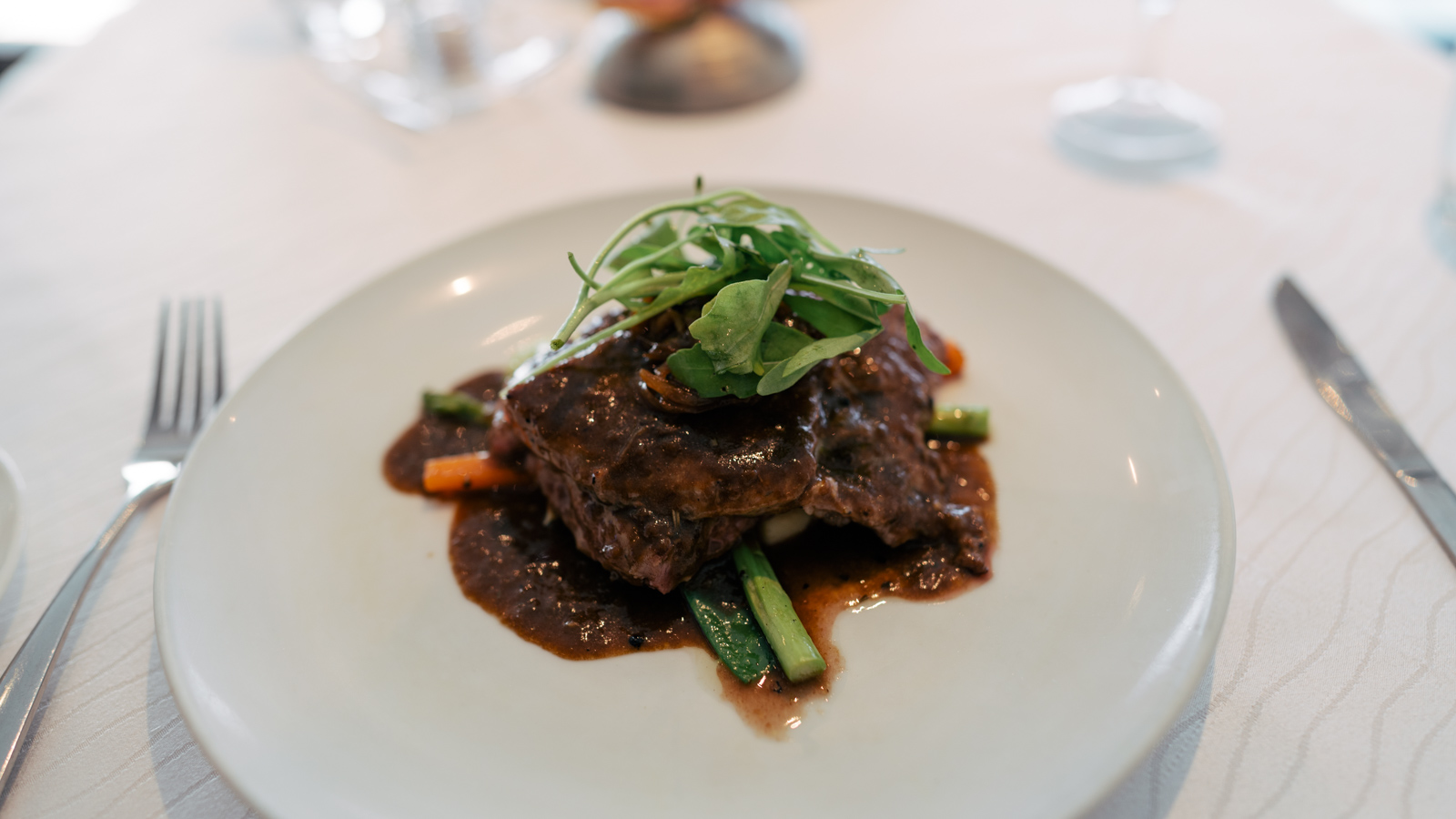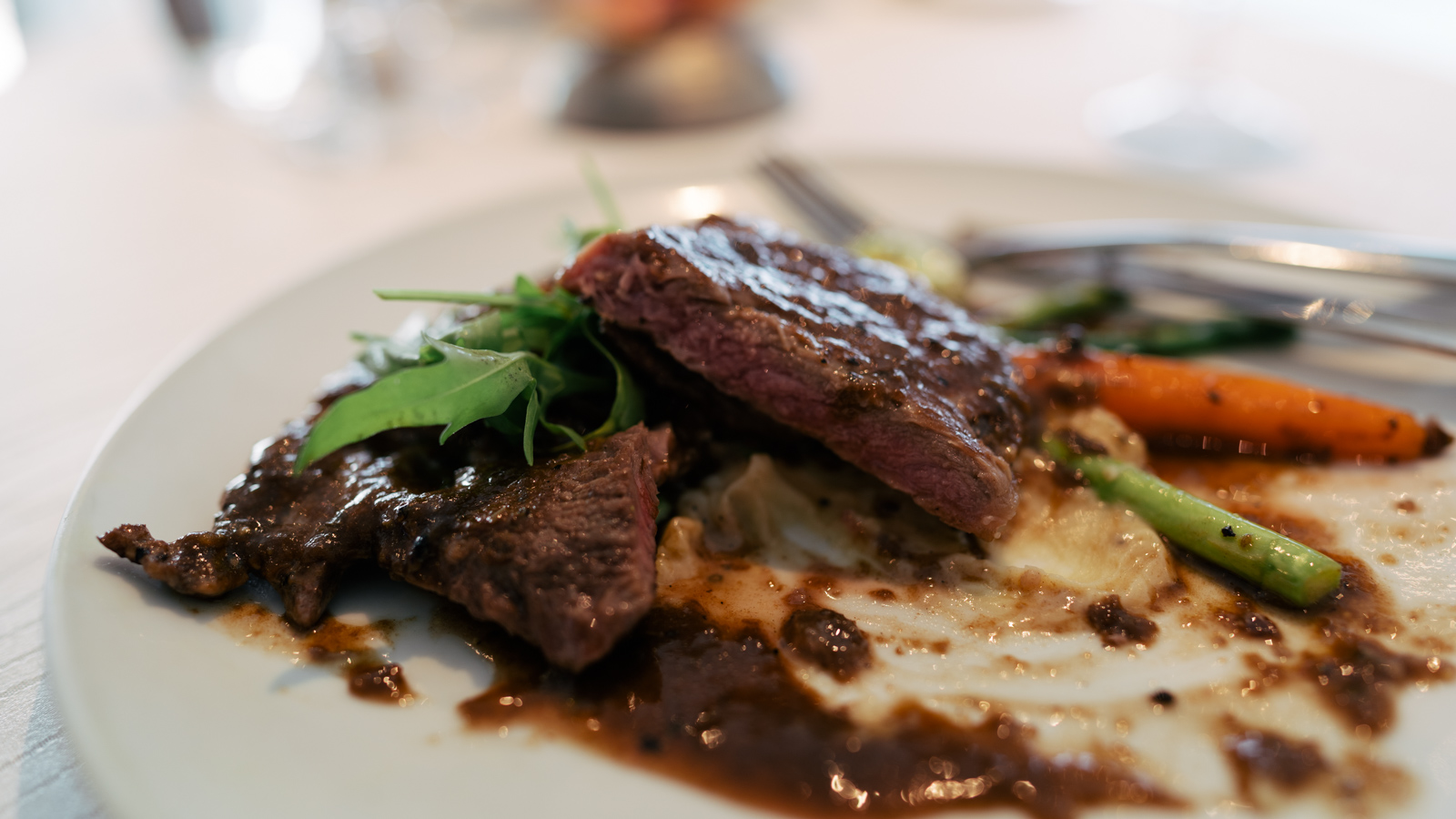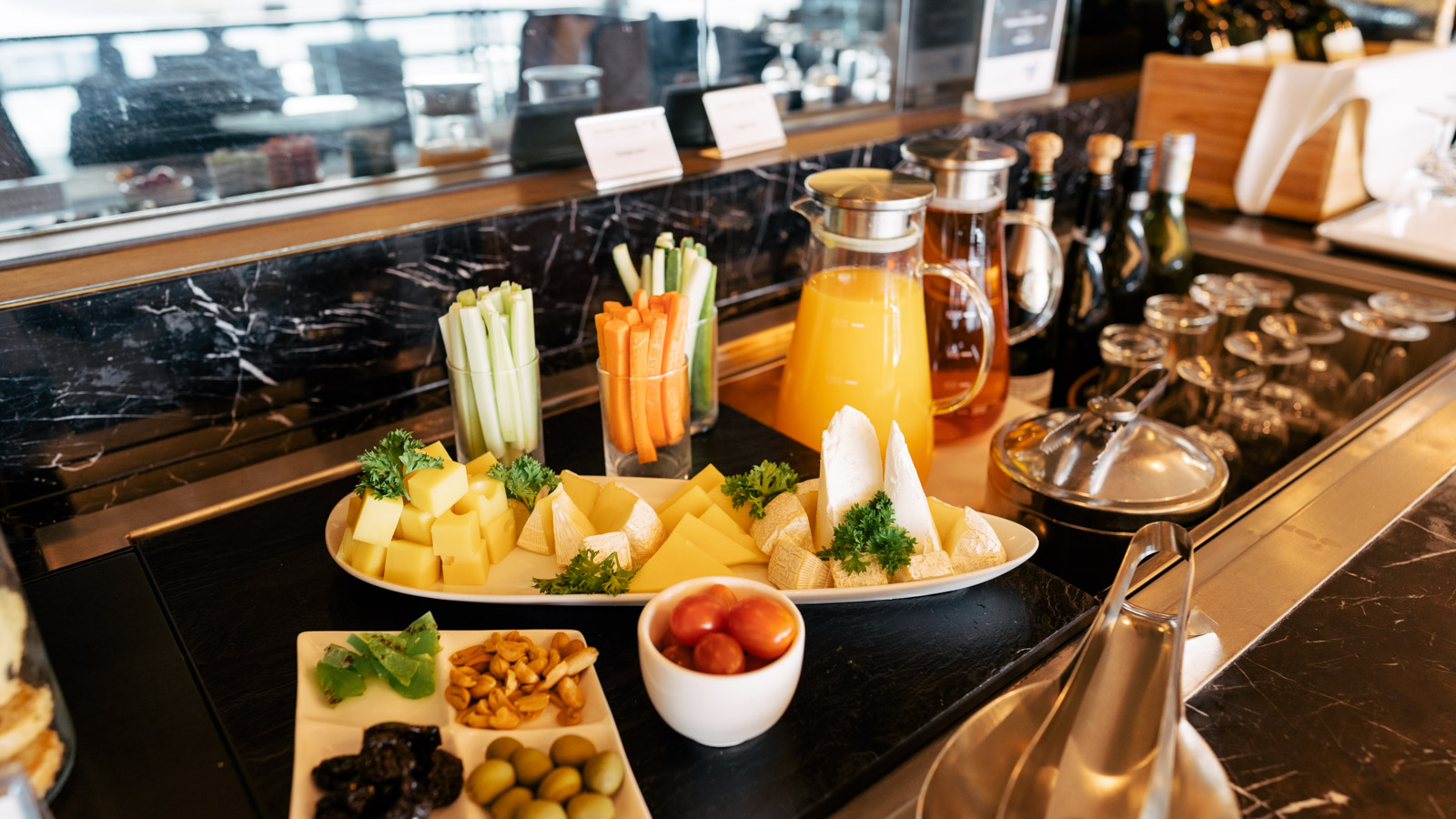 Lounge amenities and service
If you're hanging out in the Platinum Lounge for a while longer (or even overnight), you might want to take up residence on one of the daybeds. There are two 'quiet rooms', each segregated by gender. And if you've come off a long flight or spent some time in Malaysia's sticky humidity, the shower rooms are spacious and equipped with all the necessities.
This lounge isn't really geared for working, but there are plenty of international power plugs to use. You'll just need to perch your laptop on your lap or the cocktail table. The lounge also features free Wi-Fi, and speeds are usable with my phone registering around 10 Mbps for both downloads and uploads.
The Platinum Lounge offers the same broad range of amenities as the Golden Lounge. But with much fewer people hanging out in the Platinum Lounge, you'll find it easier to get a daybed or shower during busier periods.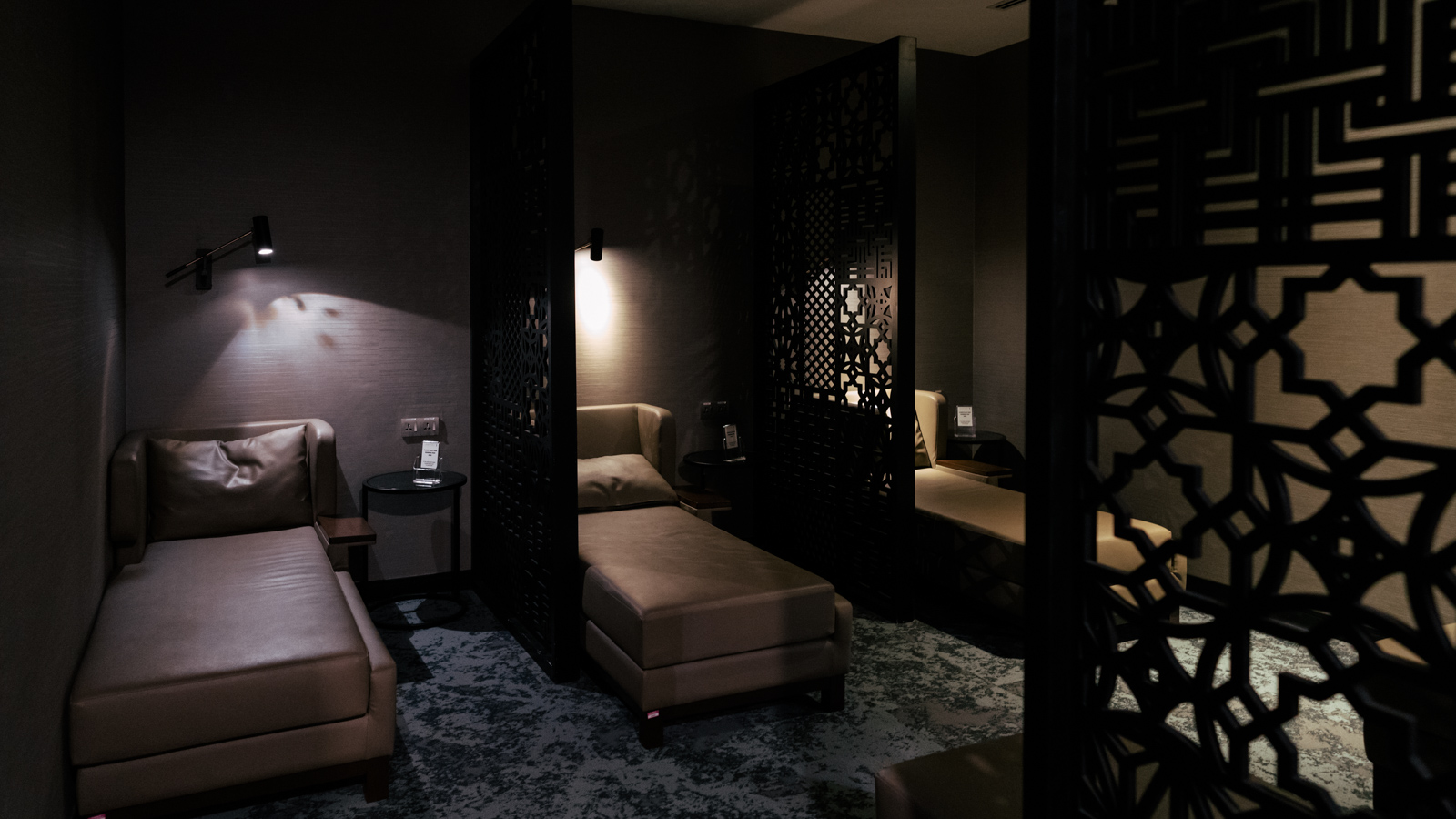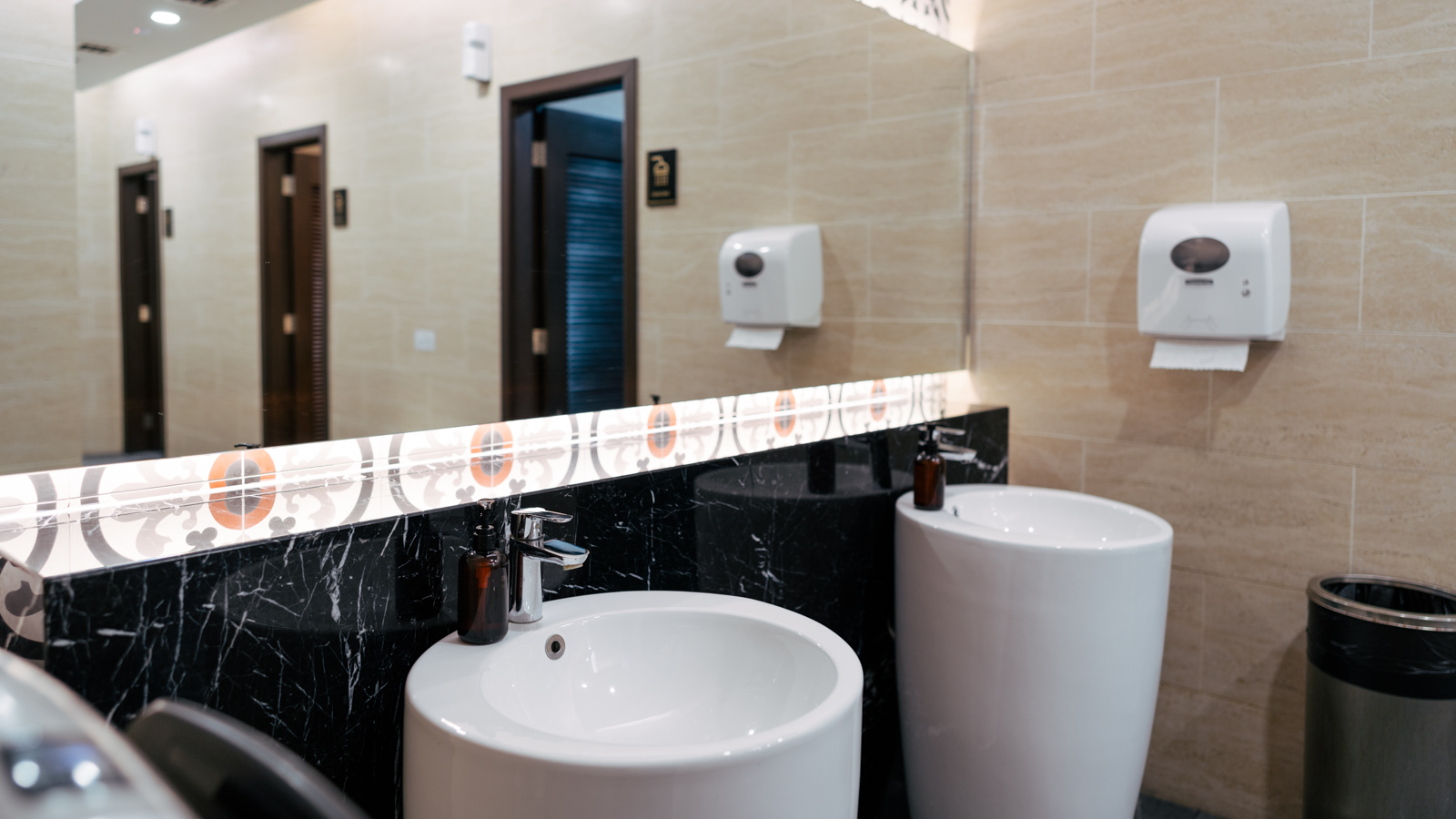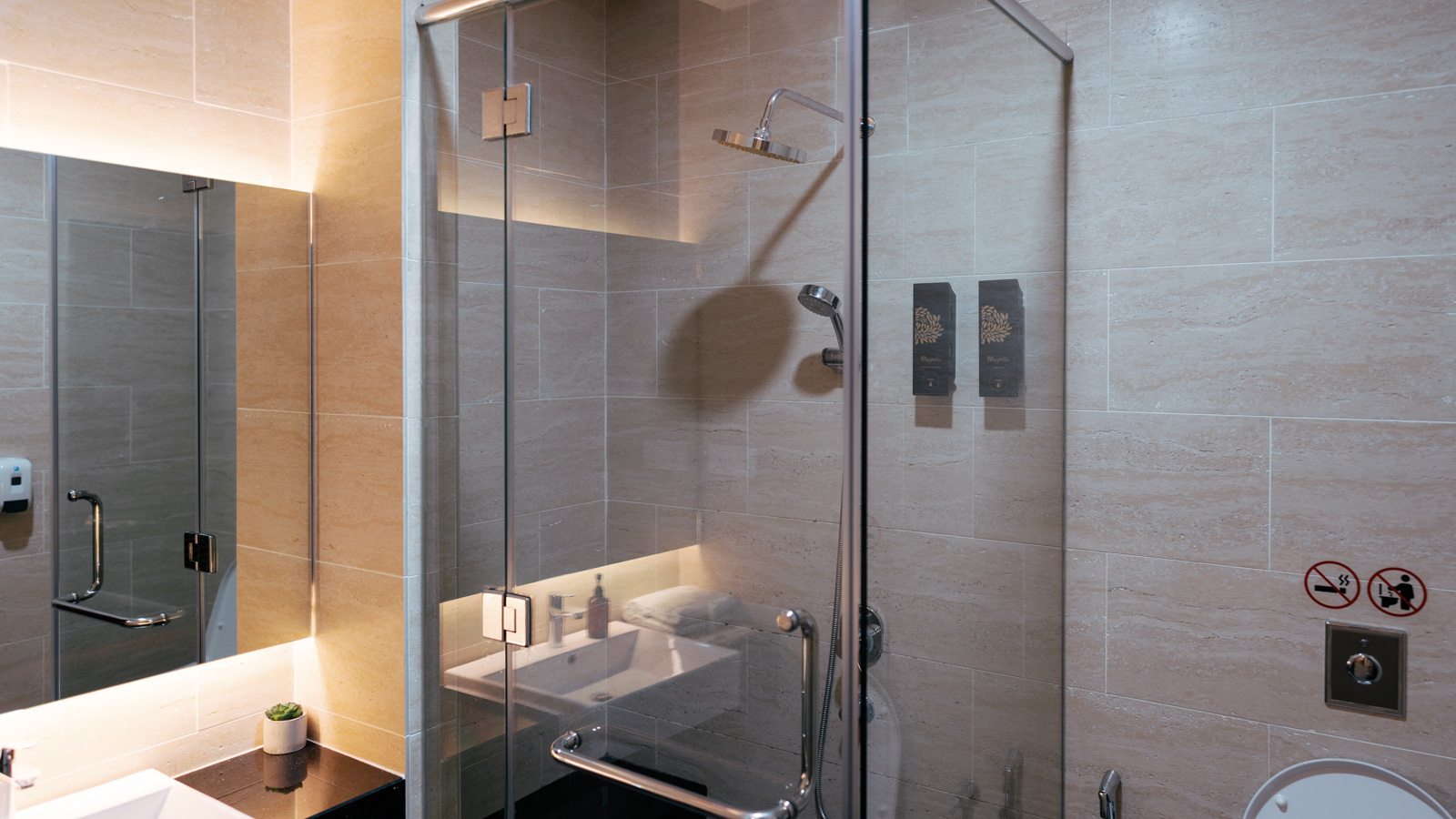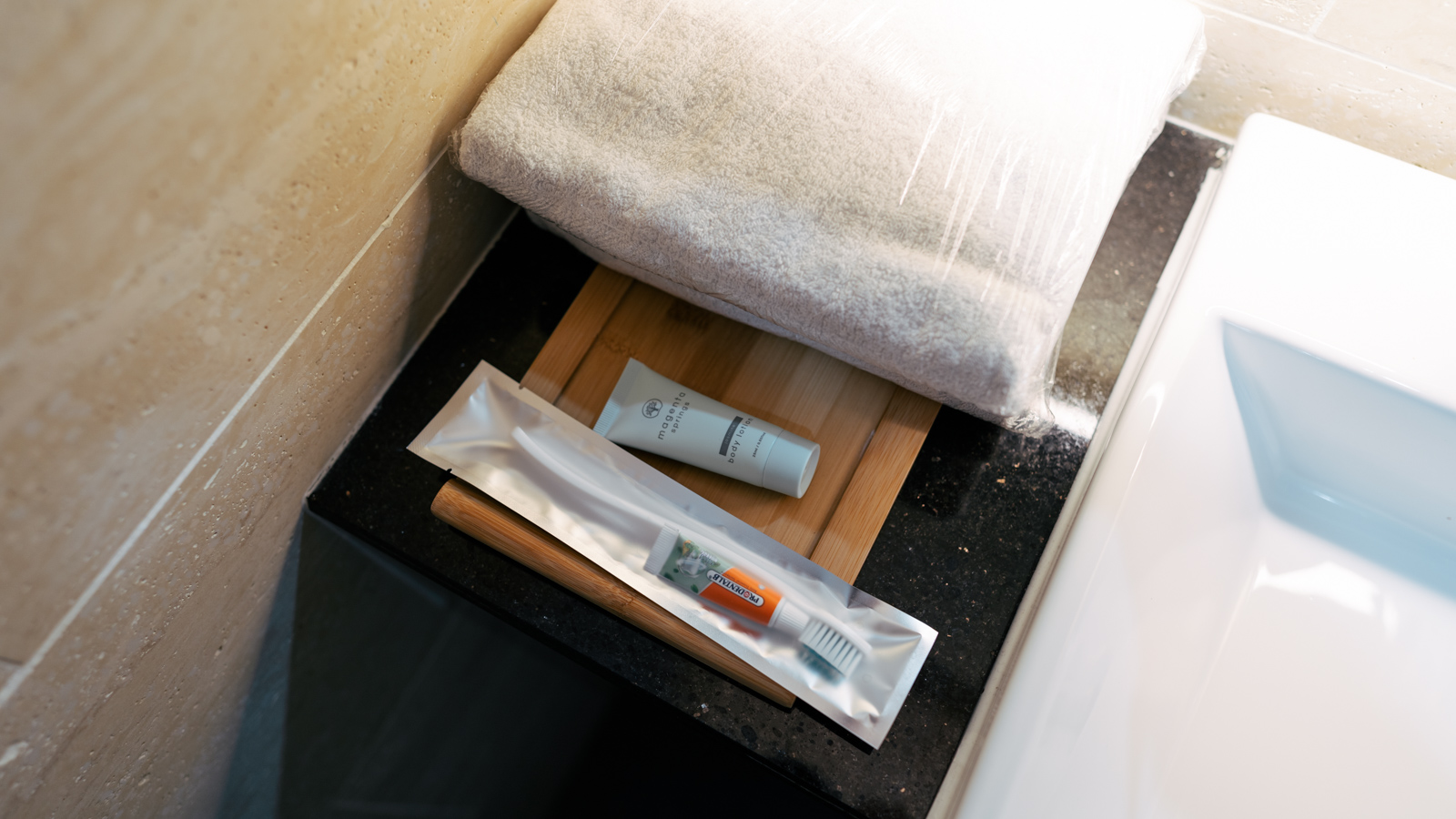 How to access this lounge
Entry into the Malaysia Airlines Platinum Lounge is much more restricted than the Golden Lounge. Only the following passengers can get in:
Class of travel: Ticketed Business Suites on Malaysia Airlines, or First Class on any other oneworld member airline (all +1 guest).
Frequent flyer status: Malaysia Airlines' own Enrich Platinum members travelling on a oneworld airline operated and marketed flight in any cabin. The same goes for oneworld Emerald equivalent members, including Qantas Platinum and British Airways Executive Club Gold members (all +1 guest).
Summing up
Although this First Class-grade lounge isn't particularly fancy compared to its Qantas or Cathay Pacific equivalents, the Malaysia Airlines Platinum Lounge is still a pleasant space to relax in. It's significantly quieter and more spacious than the Golden Lounge. Champagne and restaurant-style dining also adds to the appeal. I also appreciate smaller touches such as fresh flowers and artwork adorning the walls.
With very limited First Class flights out of Kuala Lumpur, I'd wager the majority of passengers are travelling in lower cabins with oneworld Emerald status. From that viewpoint, there's very little to dislike about the Malaysia Airlines Platinum Lounge. There are just a few small bugbears to be mindful of, such as needing to go back to the Golden Lounge for treats such as beer or barista-made coffee.
Brandon accessed the lounge with Qantas Platinum status while travelling at Point Hacks' expense.
---
Stay up to date with the latest news, reviews and guides by subscribing to Point Hacks' email newsletter.
Malaysia Airlines Platinum Lounge, Kuala Lumpur
was last modified:
August 21st, 2023
by