The Changi Lounge is an airport-operated space within the new Jewel shopping and retail complex at Singapore Changi Airport. As a landside lounge, i.e. before immigration and security, it is perfect to use on arrival to freshen up (instead of before a flight departure).
On a recent trip to Singapore, I visited Jewel after landing and decided to take a look at this lounge too. What I found was a beautiful and quiet space to work in.
Lounge location & details
You will find the Changi Lounge in Jewel on Level 1, near the lift lobby E and opposite the early check-in counters.
This is strategically placed so you can easily use the lounge before a flight departure. You can drop off your bags and get your boarding pass at the early check-in counters before heading to the nearby Changi Lounge.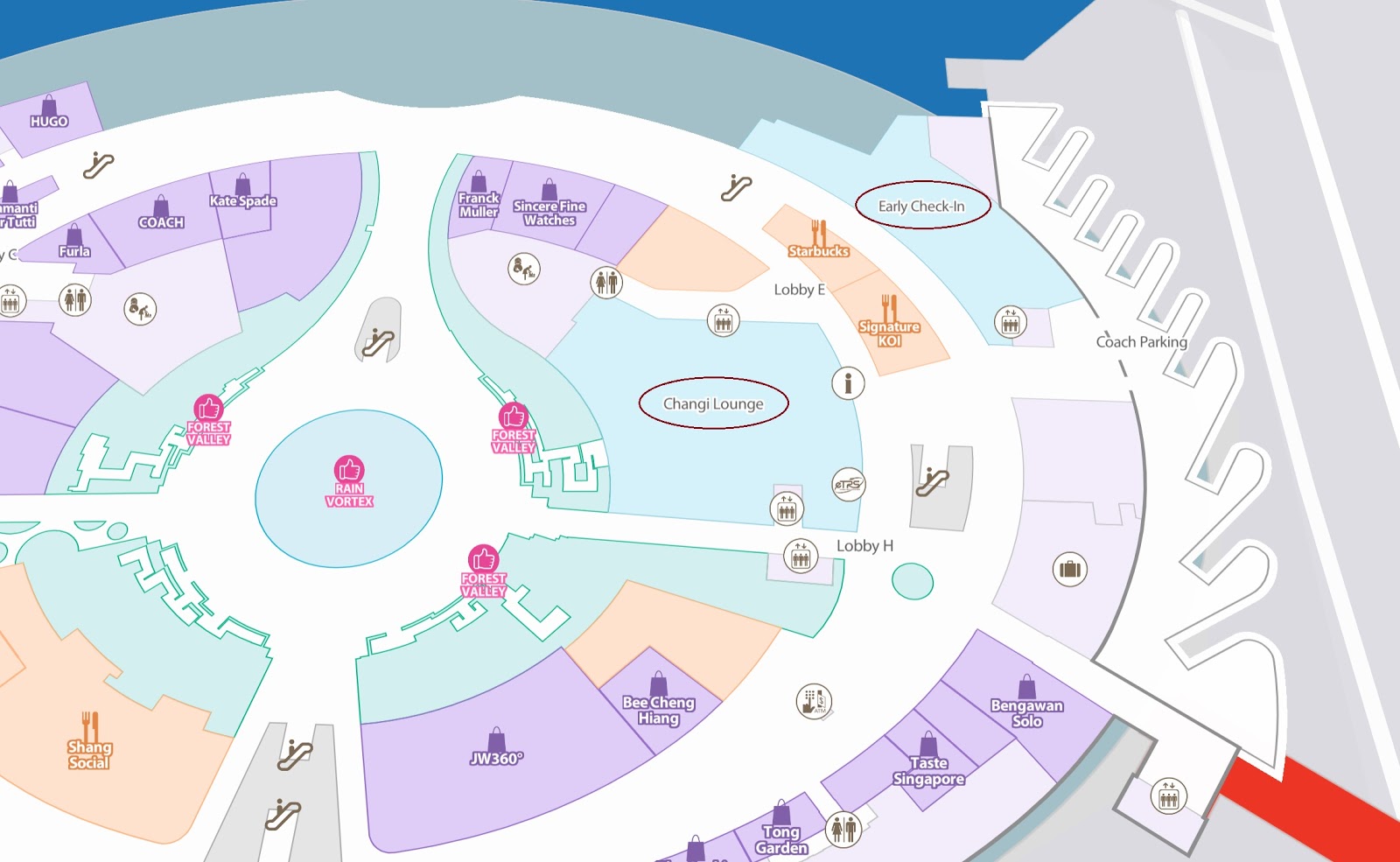 It is open 24/7 all year round, so feel free to swing by before or after any flight, no matter what time it is.
Lounge layout & seating
Changi Lounge's reception gives a great first impression as you walk in, with high ceilings, artwork and designer lighting guiding you in.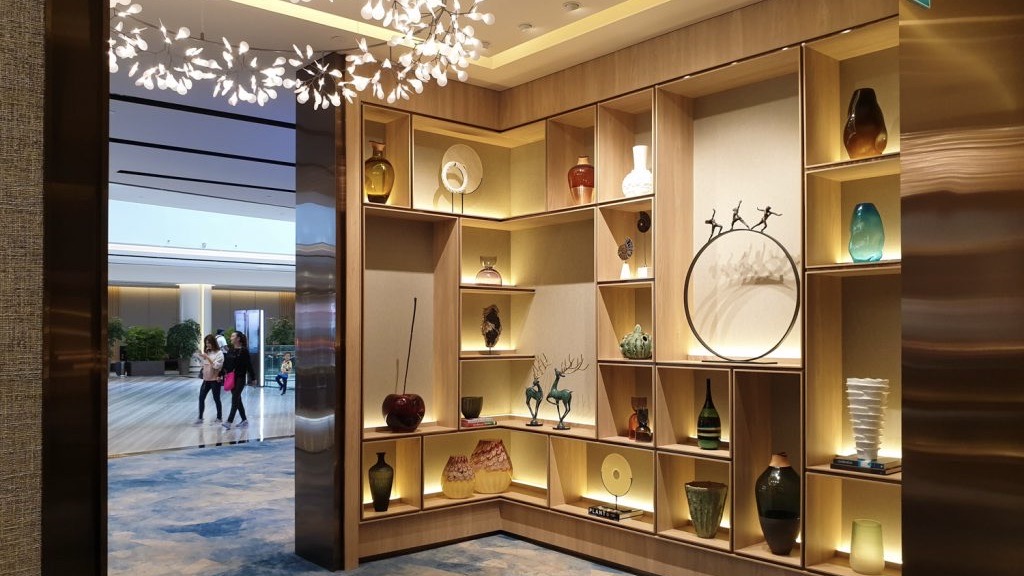 The lounge is essentially one big living room divided into multiple zones, although everything looks more or less suited for relaxing.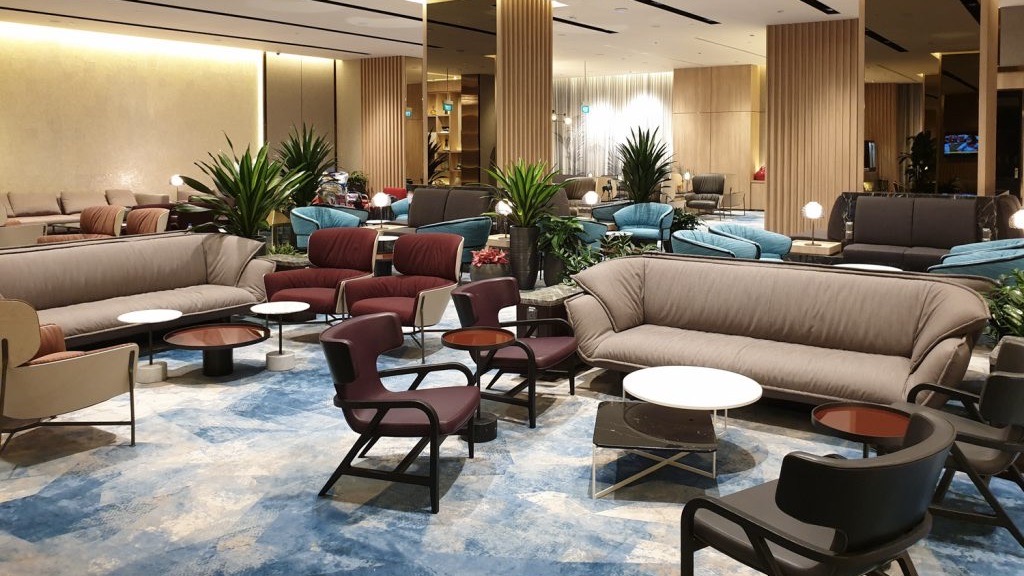 Wherever you look, there are plenty of comfy chairs and sofas lying around.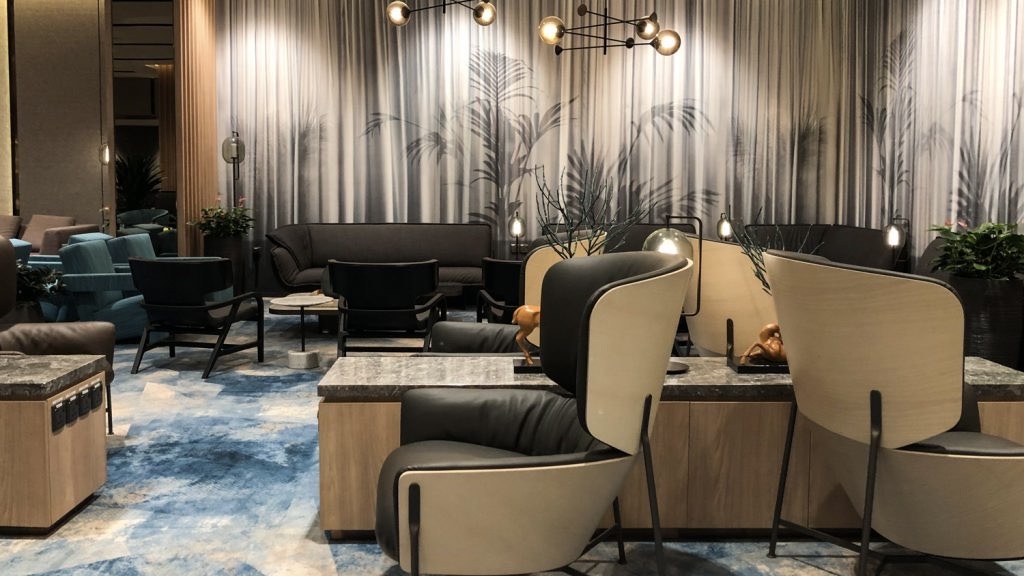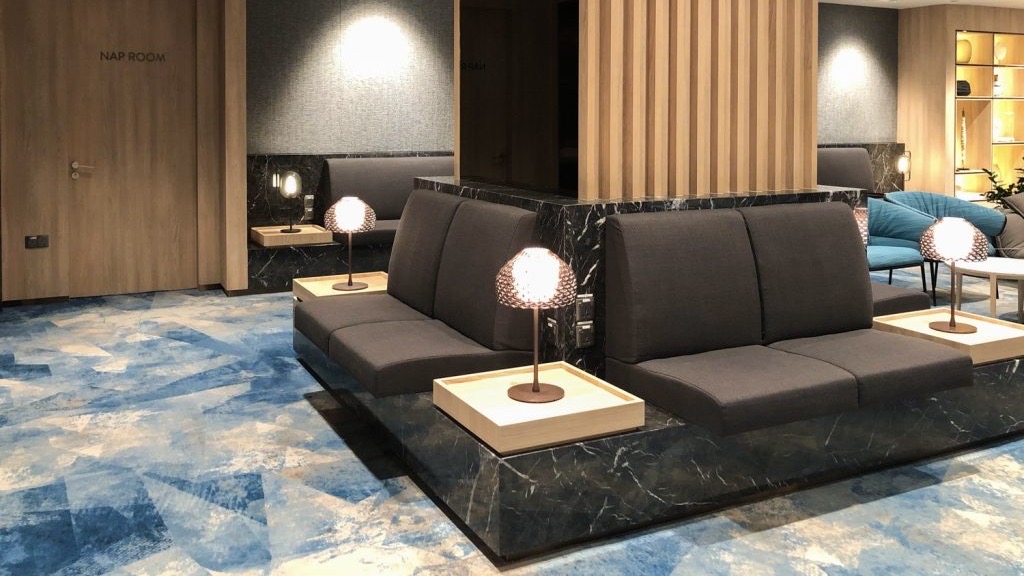 Located in the far right corner of the lounge is the bar and dining area, which also has a small buffet selection of food.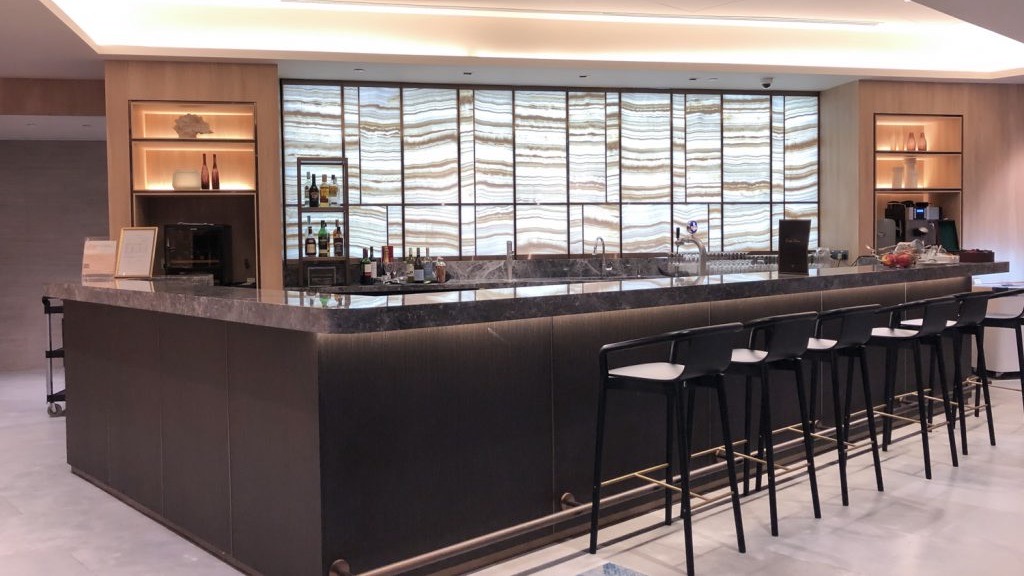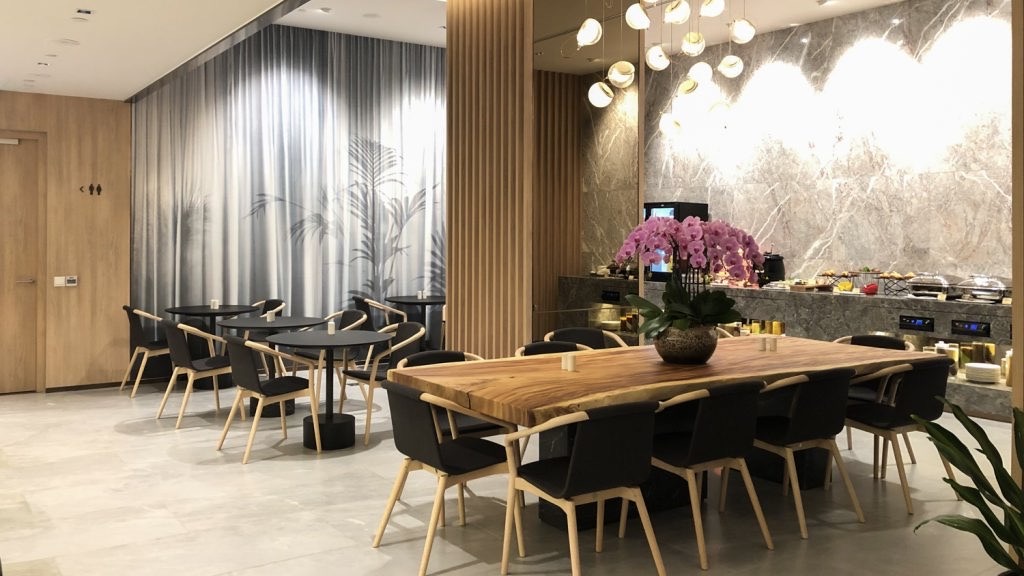 There are a few shower suites behind the bar. However, they can be chargeable depending on how you access the lounge, and you need to register with reception to use them.
If you just need to use the toilet, then you'll have to exit the lounge through a special door and use the public restrooms outside. The lounge attendant will give you a code to get back in.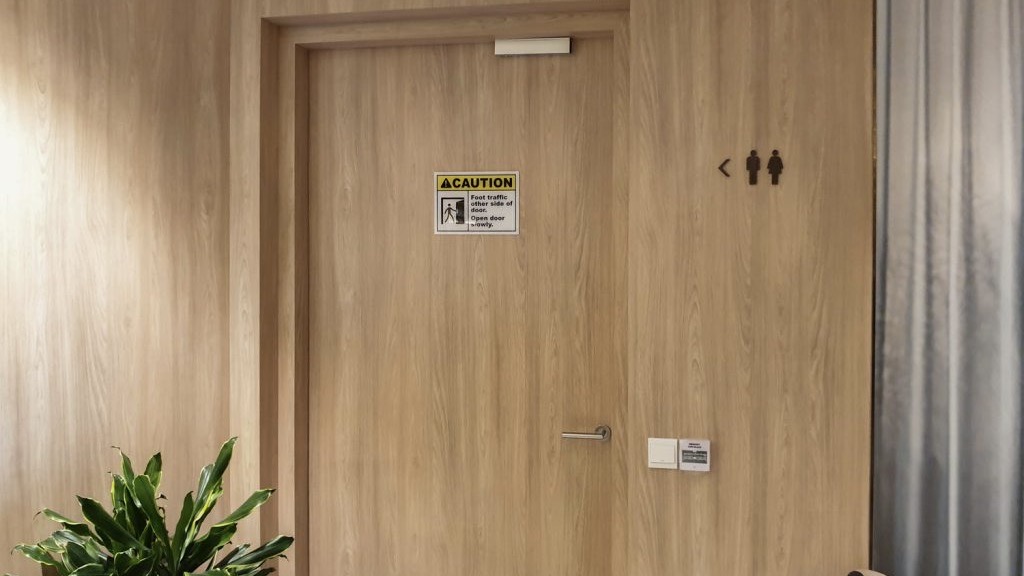 On the other corner of the lounge, there is a nap room and two meeting rooms. However, you do need to pay extra to use either one.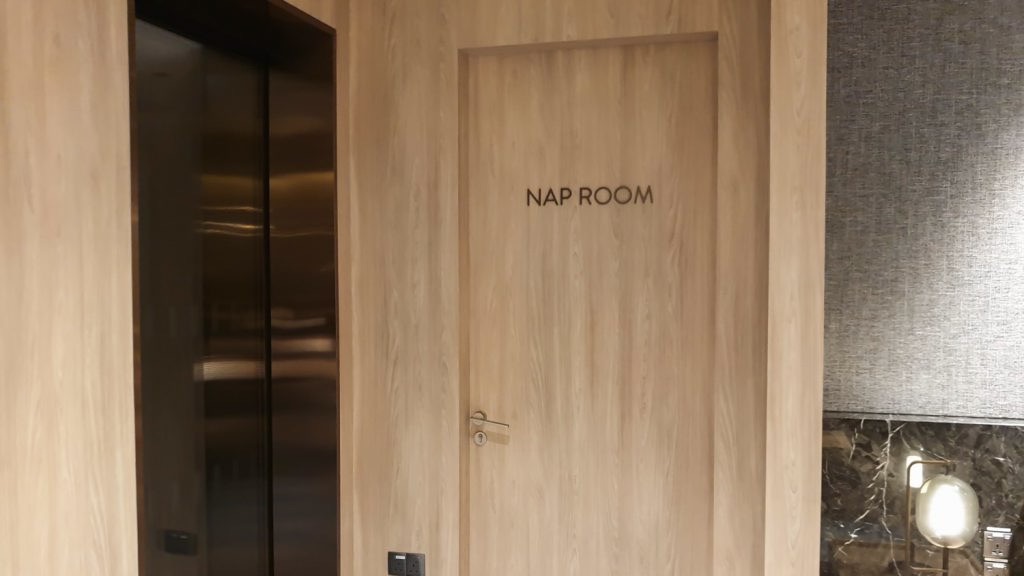 This isn't just a standard nap room—it contains fancy nap pods, which offer a 20-minute pre-programmed nap with zero-gravity seating and immersive lights and sounds.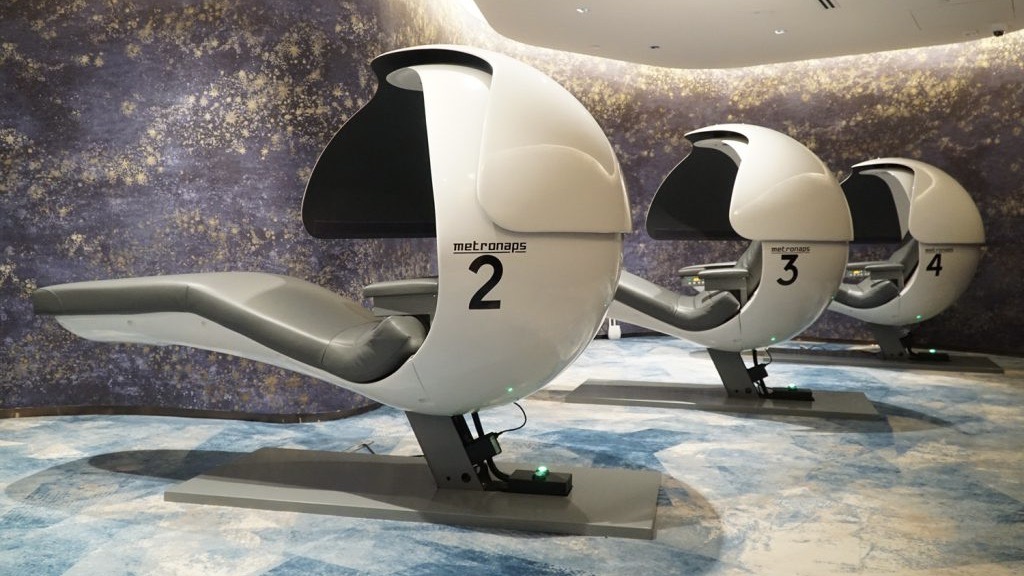 Food & drink
Unfortunately, where this lounge falls flat is catering. There aren't many decent items on the buffet and while soft drinks are complimentary, alcoholic drinks are chargeable.
In terms of lighter options, there are chicken nuggets, sausages, garlic bread and soup, plus croissants and éclairs.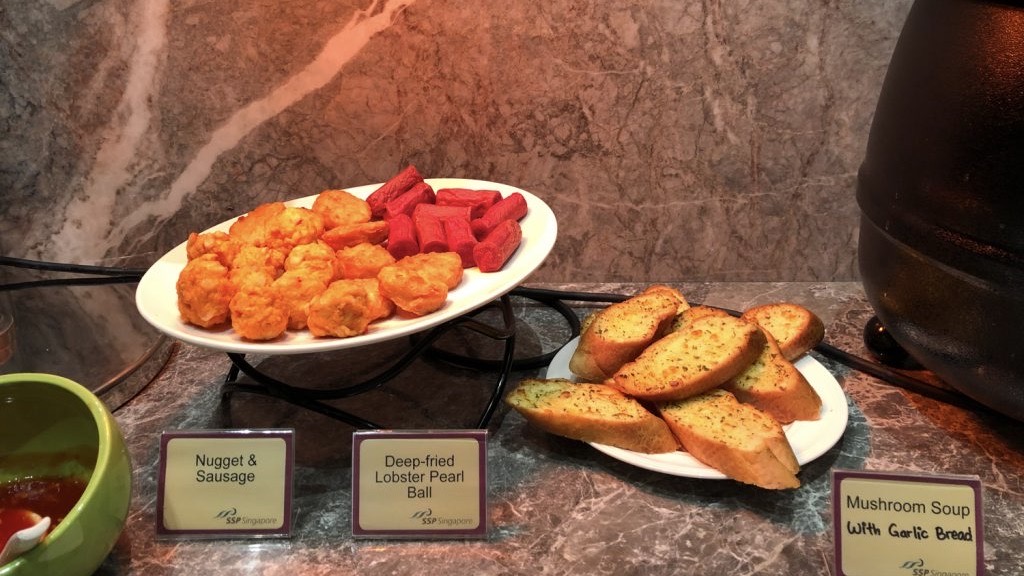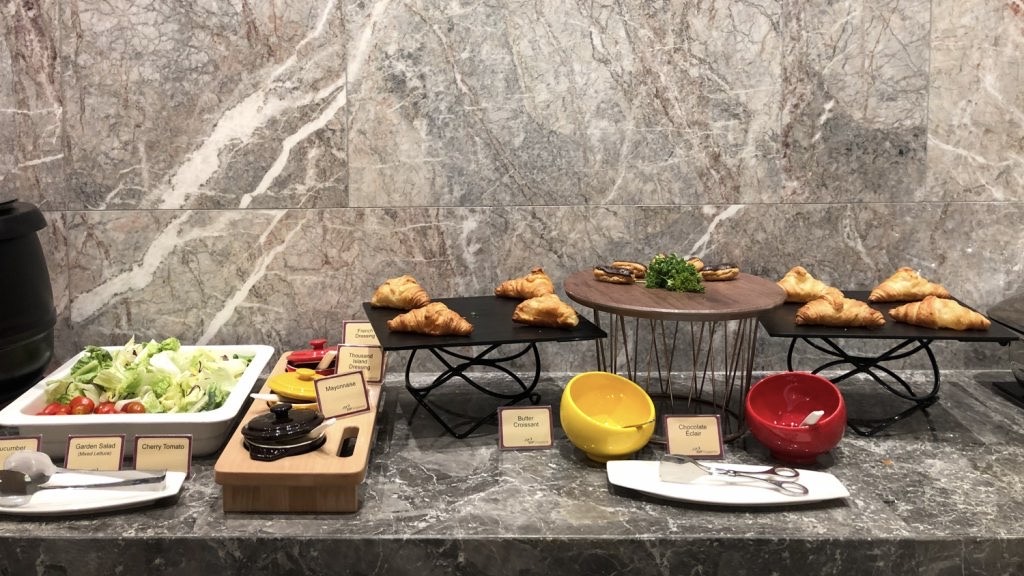 The other hot food options are chicken dim sim, stodgy scrambled eggs, stir fry vermicelli noodles and vegetarian fried rice. No guesses as to what was the most popular item!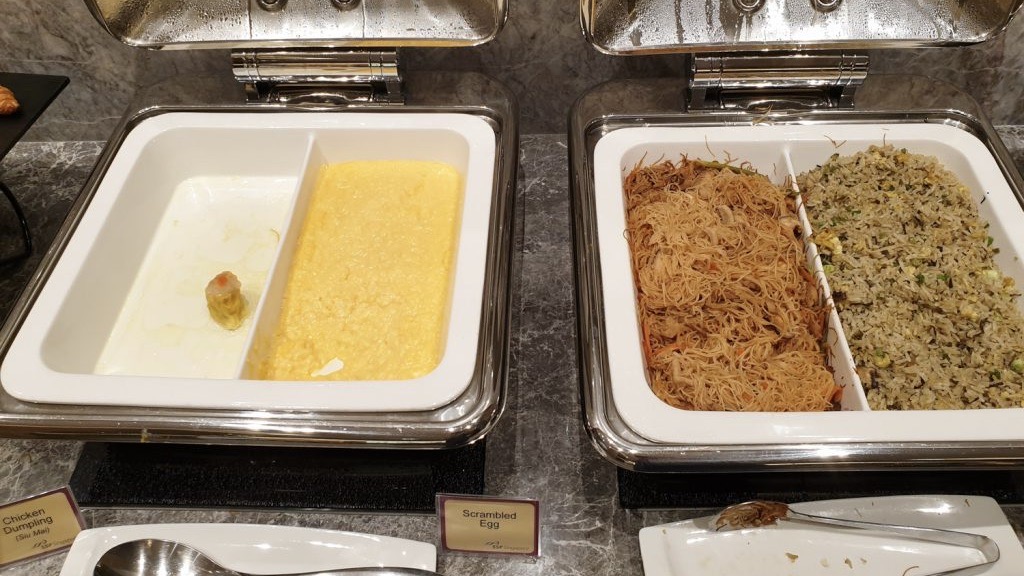 The drinks fridge has three types of soft drink, two juices, milk and water.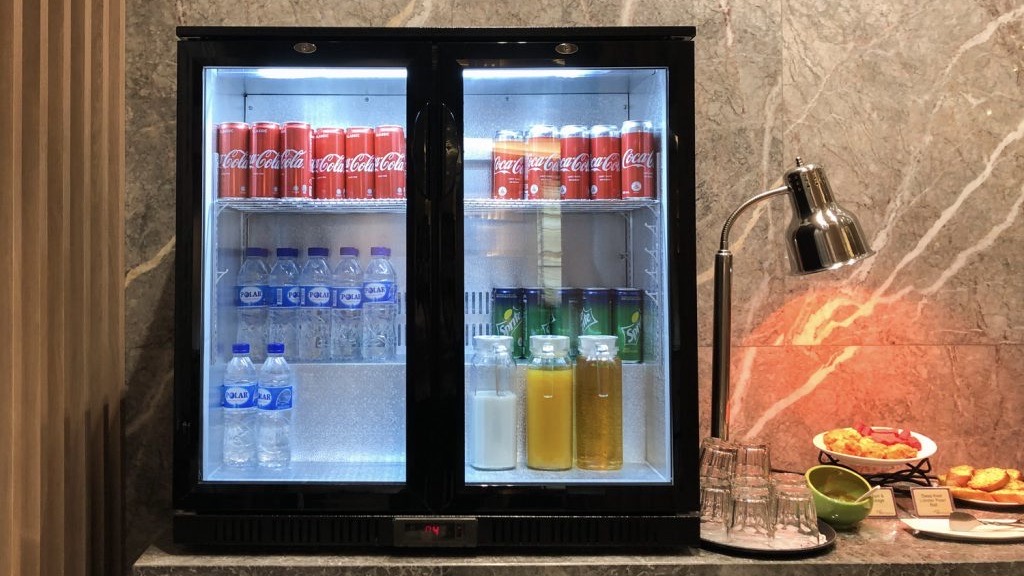 Here is the paid menu for alcohol, although guests who enter through a program such as Priority Pass might get a token for a free Tiger beer.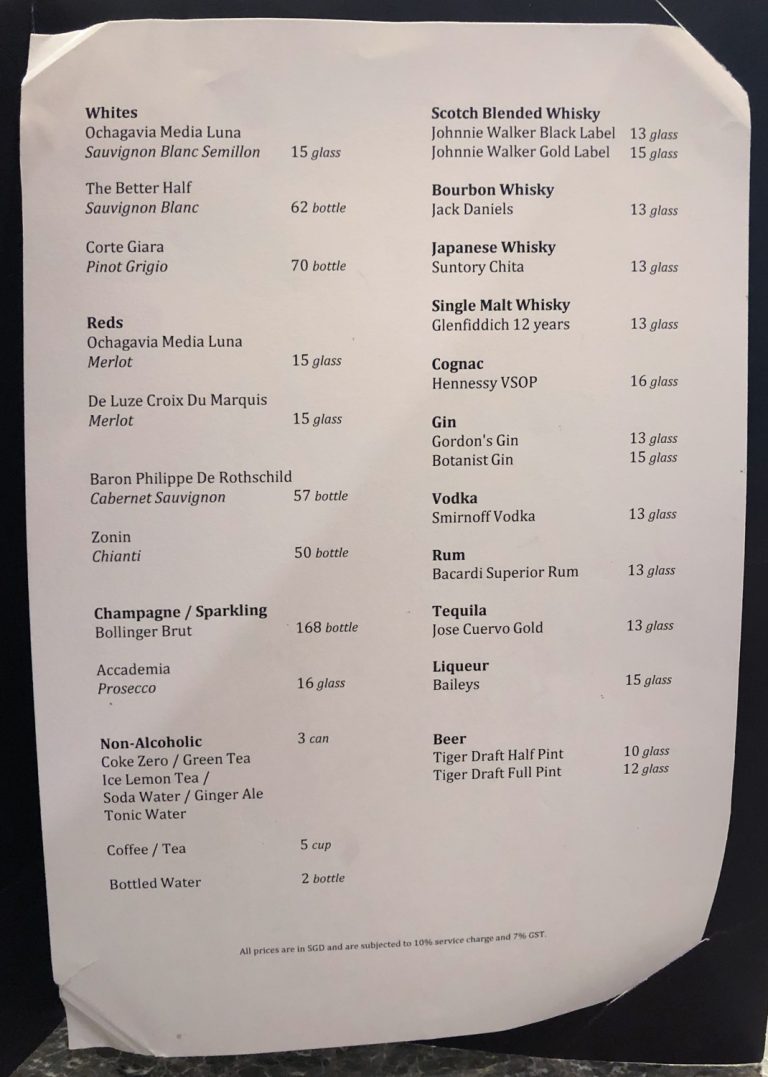 For hot drinks, you have Dilmah teas and a coffee machine.
Finally, there is a freezer of Mat Kool ice cream (a popular brand in Asia), which is something that will be appreciated by kids visiting the lounge.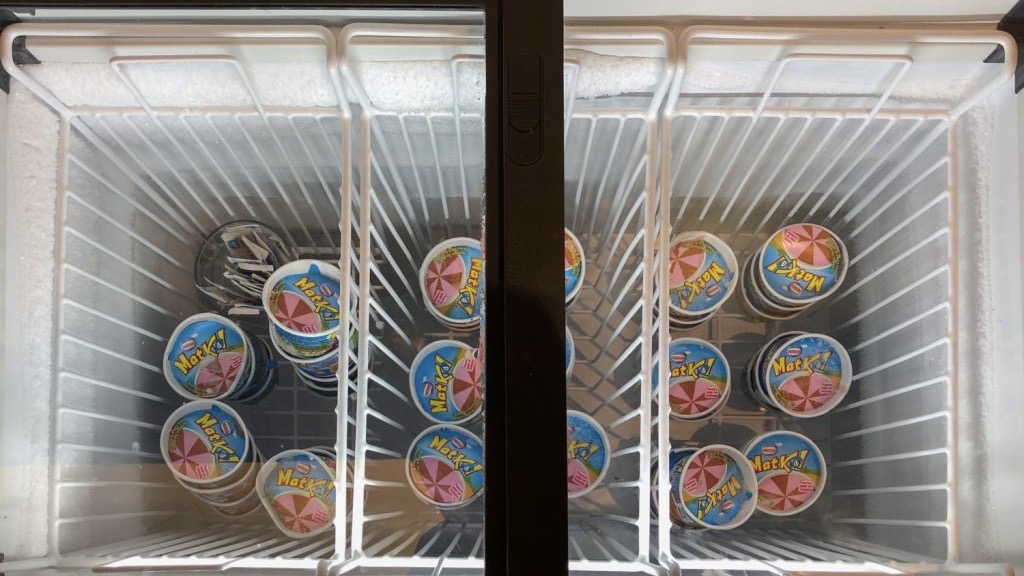 Amenities
Where the Changi Lounge shines is the amenities, ensuring you have a comfortable and productive stay.
The shower rooms are large and well-equipped with everything you need, including a hairdryer inside the cabinet and a luggage platform so your bags don't get wet.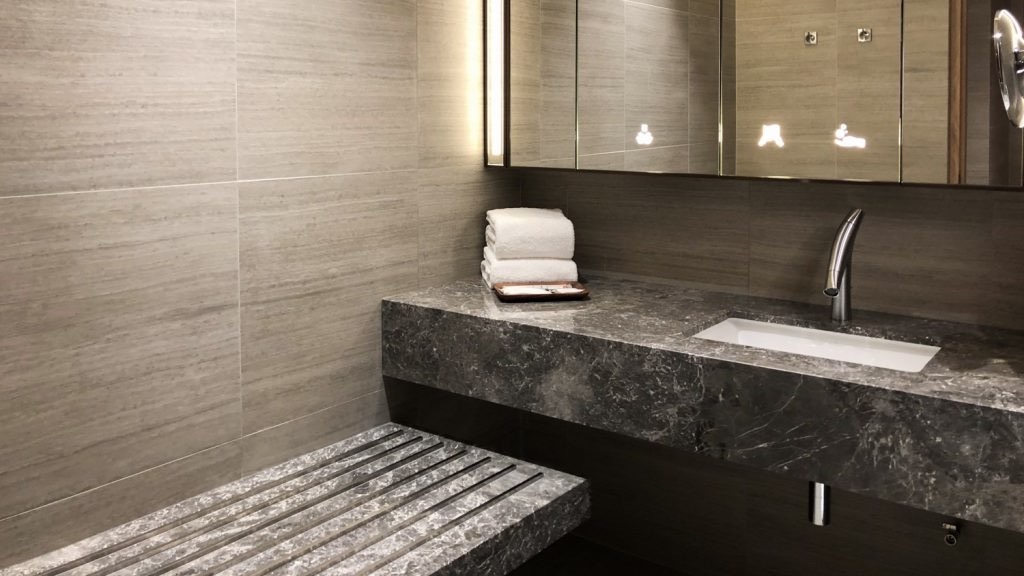 Other nifty touches include a fancy electronic toilet and a rainfall showerhead.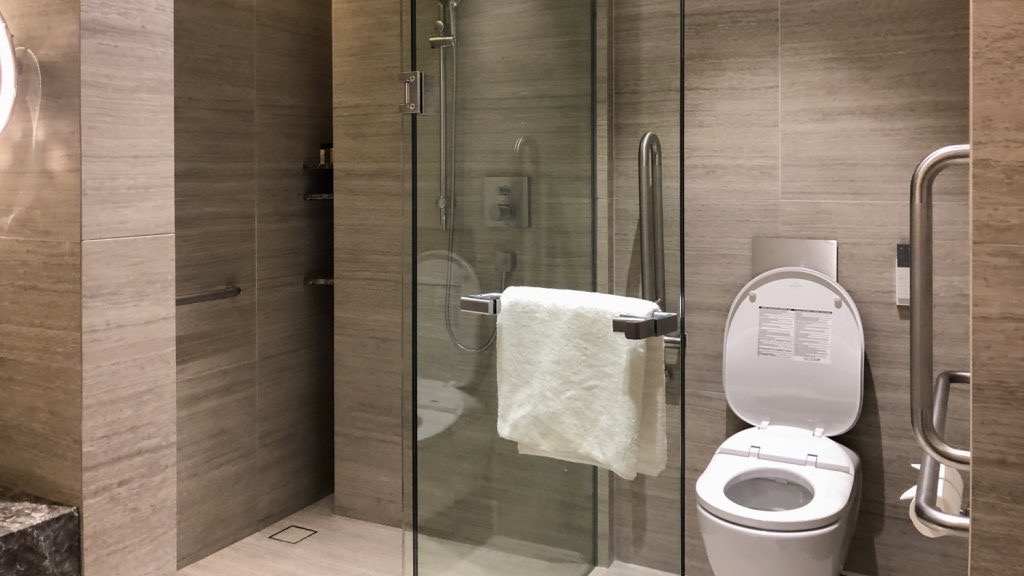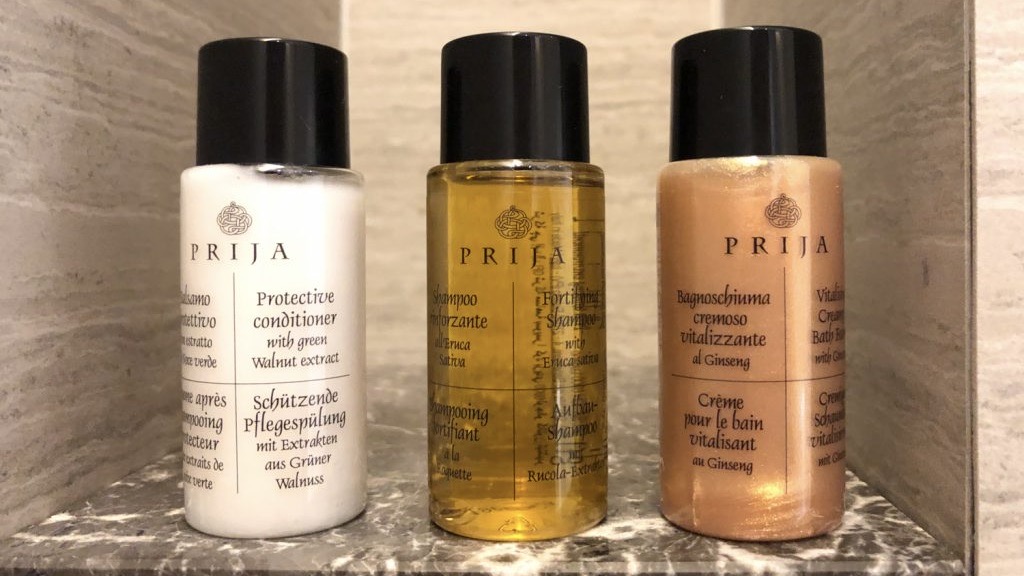 There are so many charging ports in this lounge, you can spot one in every corner of the lounge. Each port has a universal and USB plug.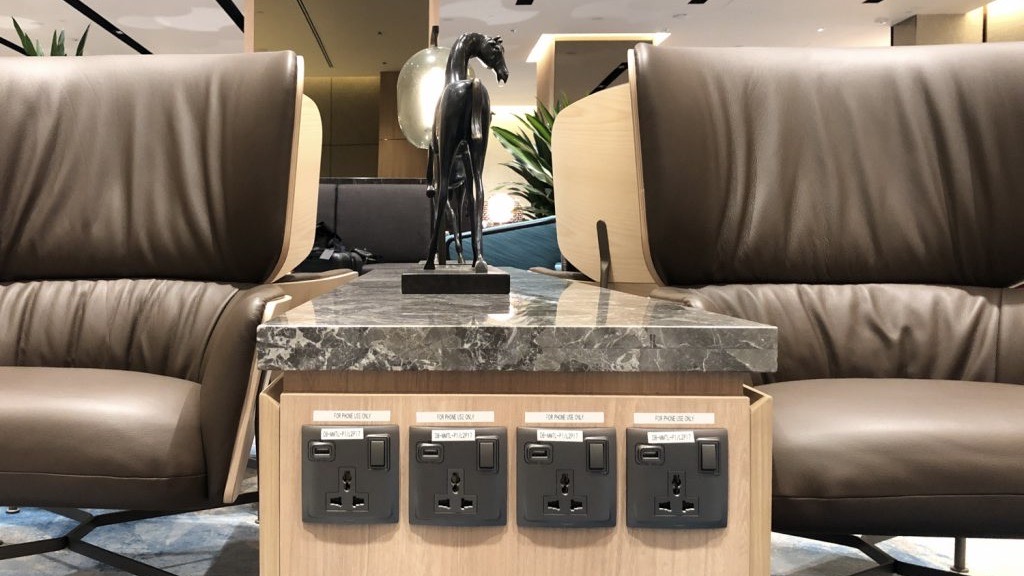 There are a few new Apple computers in the corner for last-minute work and printing needs, and some light reading material nearby.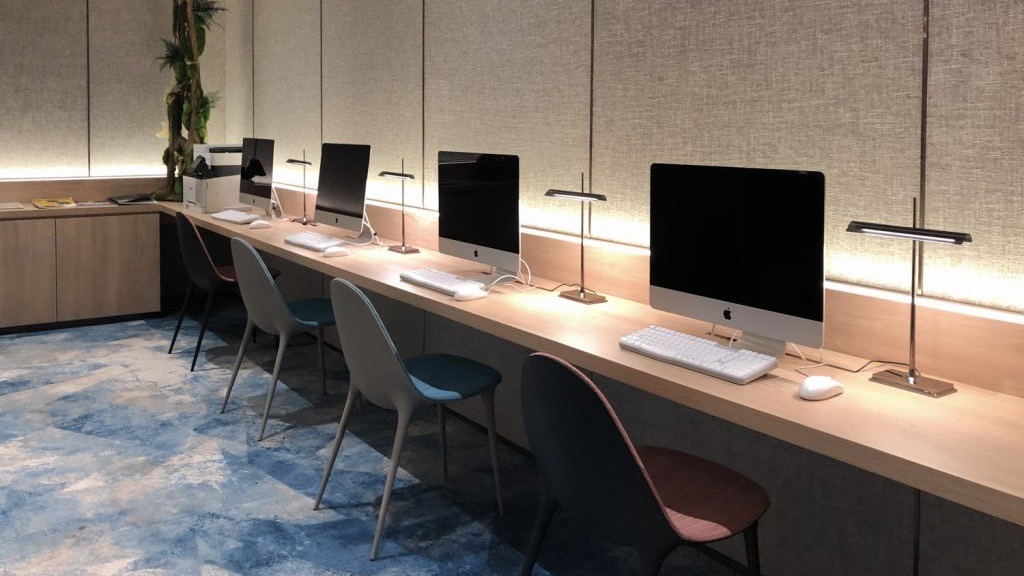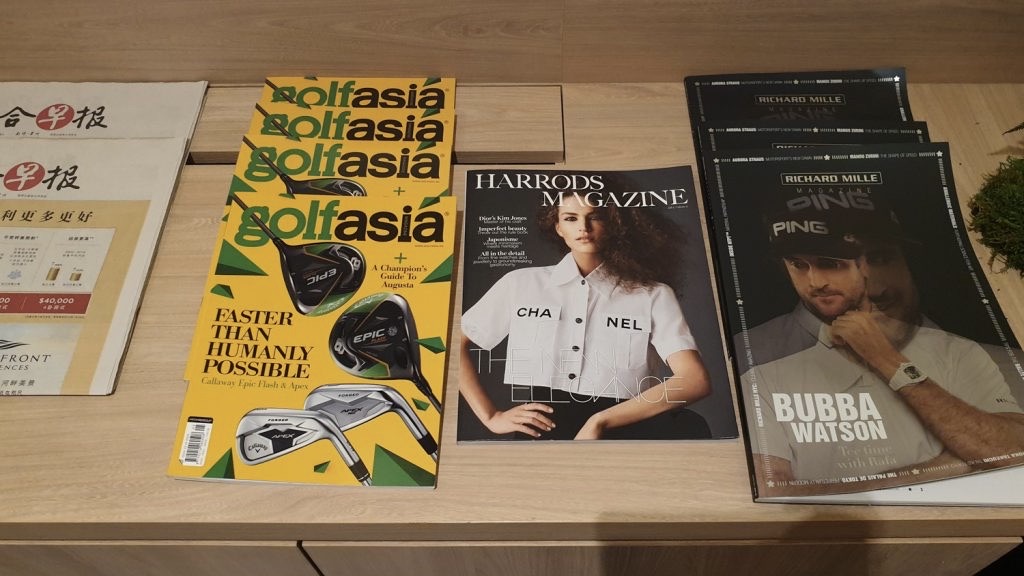 WiFi is present in the lounge, which is based on the free airport WiFi network anyway, so it's fast. I recorded roughly 50/60 Mbps download/upload speeds.
Lounge access options
By lounge membership program: Priority Pass, DragonPass, Lounge Club and LoungeKey. Access is for three hours, and you need a boarding pass of a flight four hours of departure or same-day arrival. Complimentary shower access and one beer are included
By day pass: You can purchase entry to the lounge for SG$38 (~AU$41) per adult or SG$27 (~AU$29) by walking-up or calling them on +65 6513 8743. However, if you also want a shower, that's an extra SG$50/39 for adults/children
Summing up: our take
The Changi Lounge in Singapore Airport's Jewel complex is certainly a lovely place to rest up. I feel it's definitely more useful as an arrivals lounge, especially if you're landing into Terminal 1. However, it can be used as a departure lounge too.
During my visit, the shower facilities were appreciated as well as the power ports for recharging both myself and my gadgets. However, I do feel like there could be more effort put into the quality of the food.
It seems to be a quiet space all throughout the day, given that no airlines use the Changi Lounge for departing passengers. This leaves it free for Priority Pass and other paying guests to utilise the lounge instead.
What's great
Easy-to-find location in Jewel
Modern finishes and stylish furniture
Bright open spaces
Large shower rooms
Good facilities
Plenty of power ports
What's not great
Having to use the public restrooms if you haven't booked a shower
Poor food selection and quality
Changi Lounge, The Jewel Singapore
was last modified:
March 14th, 2023
by