Some of you may recall the launch of Red Planet back in 2015, which is the survey arm of Qantas Loyalty. Yet, despite its loose affiliation with Qantas Frequent Flyer, most of the surveys are general market research. The main draw is the ability to earn a handful of Qantas Points with each successful survey you complete.
As of October 2021, Red Planet is not accepting new signups, though you can register your interest instead. We've updated this guide from 2016 to remind existing members about how the program works. We'll also let you know if Red Planet opens registrations again or offers a big prize.
What is Red Planet?
Red Planet is a low-key survey panel affiliated with Qantas Frequent Flyer. Members can sign-up and complete surveys to earn Qantas Points. The results are used to better target Qantas' own digital advertising, and generate high-level consumer trends and insights to share with other advertisers.
If you opt-in to Qantas marketing emails, you'll usually receive an invite for Red Planet in your inbox when registrations are open again. Once you sign up, you'll have access to 'The Portal' where you can see pending surveys and how many points you've earned so far.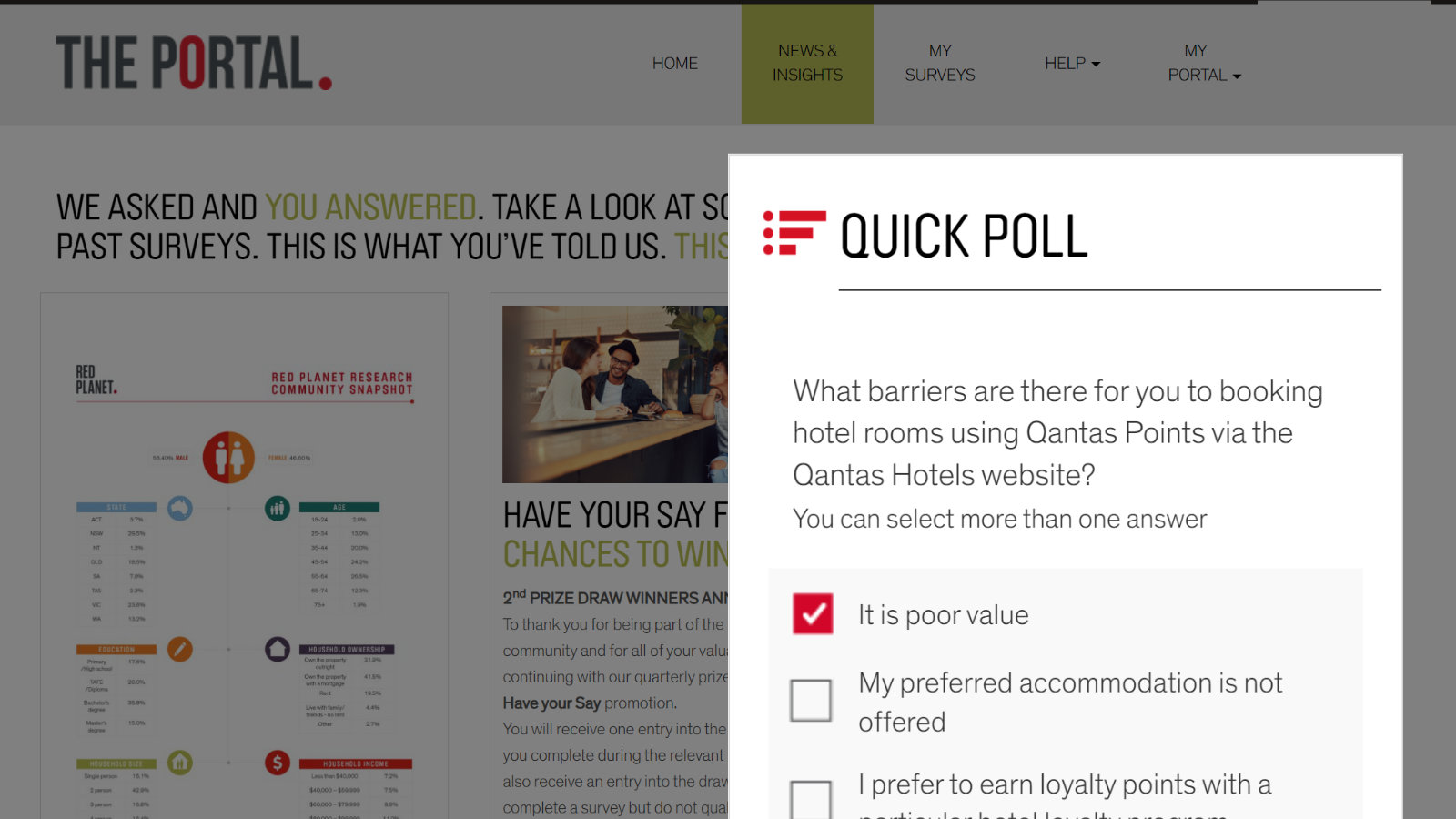 Ad – Scroll down to continue reading.Minimum spend, terms & conditions apply.
How many Qantas Points do I earn from Red Planet?
Like most survey rewards programs, you don't earn a lot of points overall. You'll usually pocket 150-250 Qantas Points per successful survey, or nothing if you're not a match.
As always, you're never going to be points-rich from completing surveys. But the extra points could prove handy one day if you're just a bit short of a big reward seat booking.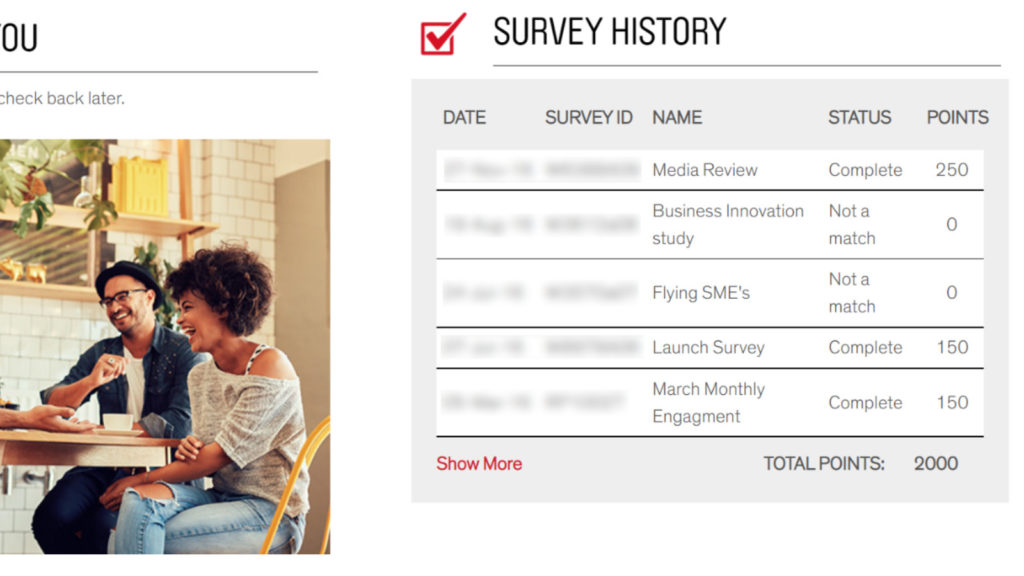 Summing up
If you're interested in trying out Red Planet, you'll just have to wait for Qantas to send you an invitation. Alternatively, register your interest on this page. Red Planet is one way for you to burn some spare time while getting rewarded. Who knows, maybe your opinions will also influence Qantas' products or policies one day!
This article was originally written by Keith Mason.
Earn Qantas Points on surveys with Red Planet
was last modified:
October 20th, 2021
by