The current promotion for 15% bonus on points transfers to Velocity is being upped by different banks, which is a bit of a first – usually they all just run the standard bonus.
First it was ANZ kicking in an extra 20%, and now American Express Platinum Charge cardholders are getting an extra 10% during this transfer period.
The offer runs until the end of May, and until then Platinum Charge cardholders can pick up a 25% bonus instead of the standard 15%.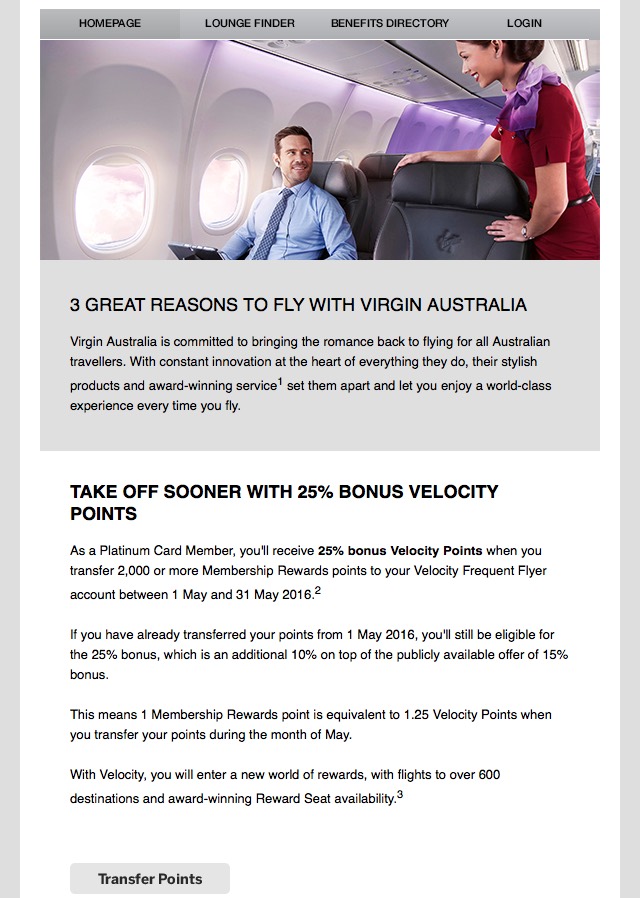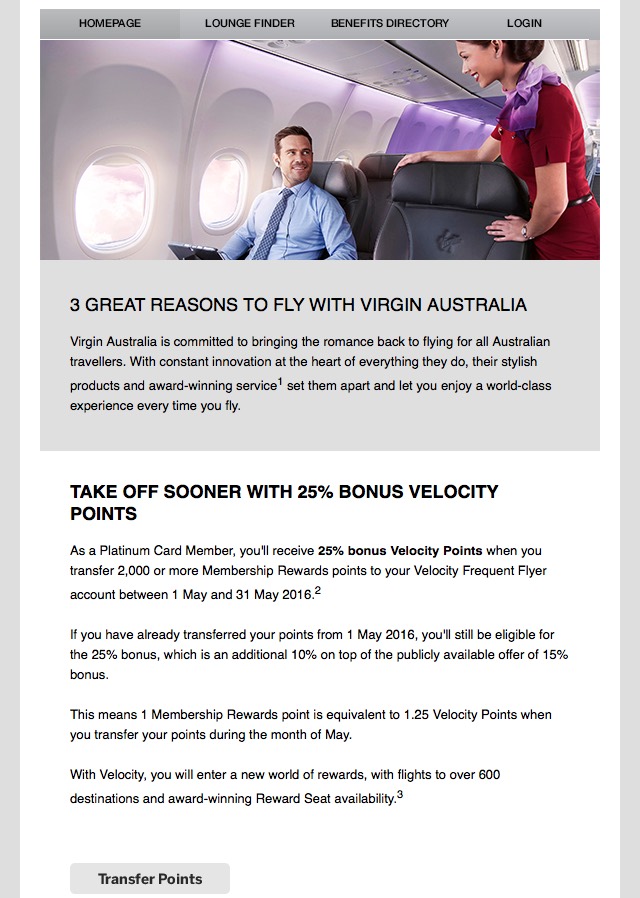 There's no publicly accessible link to a website with the offer details, but the screenshot above is from an email that was sent out to Platinum Charge cardholders opted in to marketing communications, and can be confirmed over the phone with Amex.
This is a great deal for Charge cardholders, and if you have some certainty that you'll use a chunk of points with a Velocity redemption, then it would be worth considering.
Platinum Charge cardholders receiving a 25% bonus on transfers to Velocity in May
was last modified:
February 6th, 2019
by