Traversing the Singapore Vaccinated Travel Lane in the Omicron era
Point Hacks reader Andrew Blum shares his experience on a recent return Sydney-Singapore trip.
Posted:
December 8, 2021 - 1:00 pm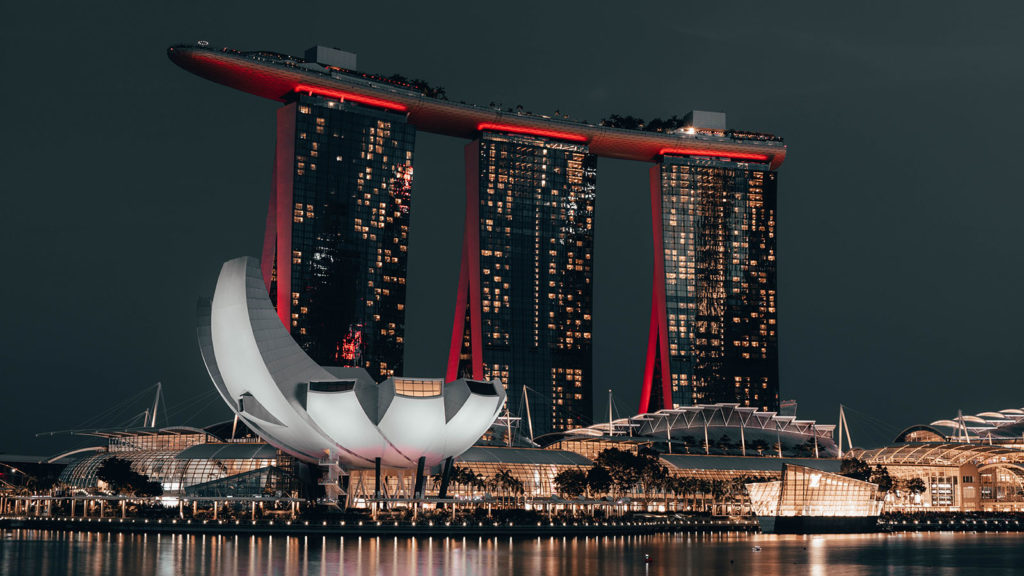 What we'll be covering
After a long pause, international travel is slowly (and finally!) making a comeback. For many, that starts with Singapore, where the country's Vaccinated Travel Lane is in full swing for Australians. In fact, our recent article on the Australia-Singapore travel bubble is one of our most popular with readers.
Speaking of readers, Point Hacks fan Andrew Blum found himself aboard Qantas' very first Vaccinated Travel Lane (VTL) flight to Singapore. He's generously taken the time to share his experience with us. From planning his trip through to returning to Australia in the era of Omicron, here's what it's like to fly to Singapore right now.
"I love Singapore more than I love Sydney!" Andrew exclaims as we settle in for a chat. "It's a place where I want to live and work. I try to go there as often as I can."
"I was joking months ago saying if a Singapore bubble opens, I will be maybe not on the first flight, but I might be on the second flight." As it turns out, he was among the first Qantas passengers to jet across Singapore's Vaccinated Travel Lane with Australia.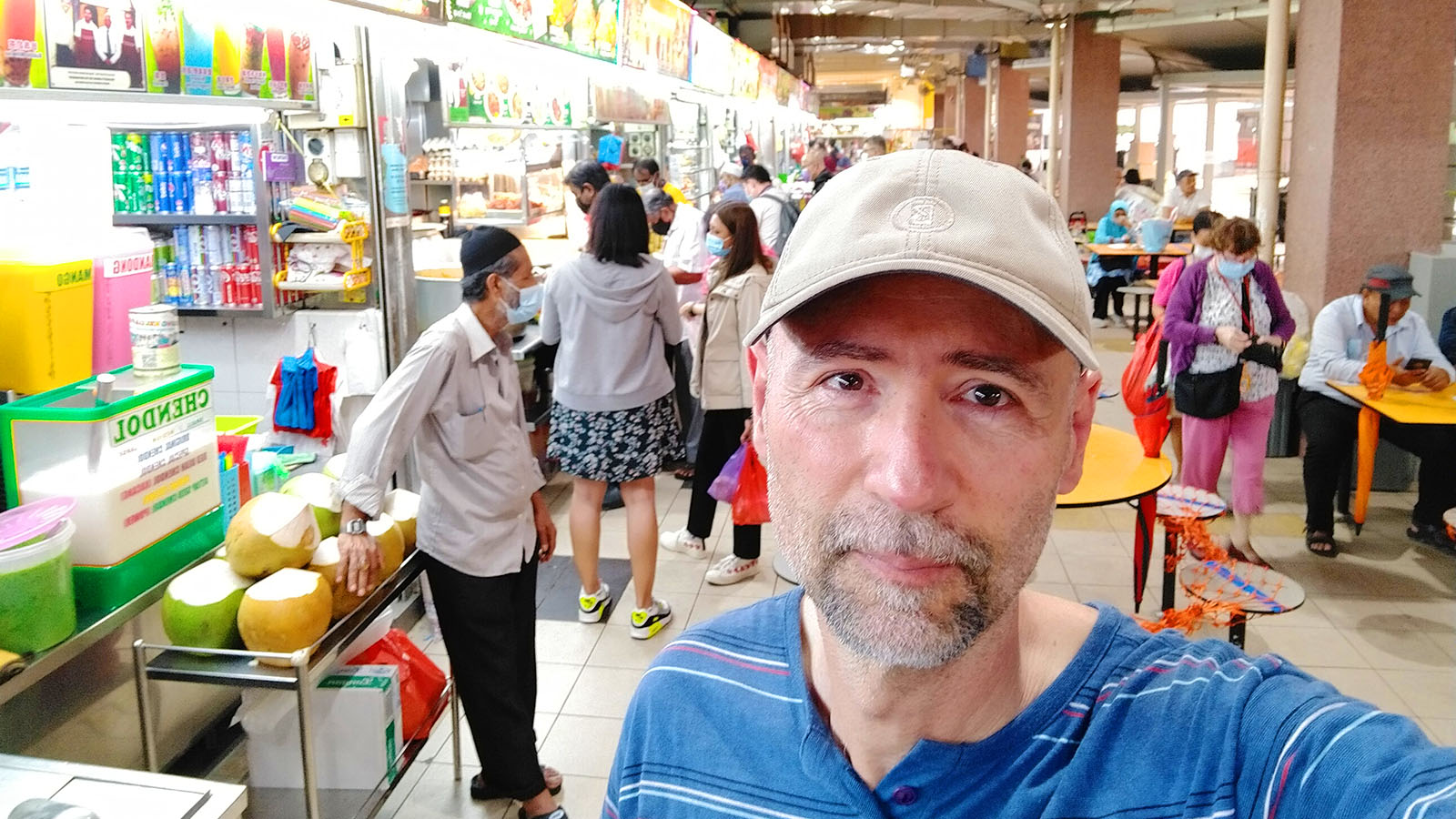 Getting a Vaccinated Travel Pass (VTP) for Singapore
Andrew was well prepared for his journey, having read Point Hacks' latest coverage on travelling to Singapore, and its Vaccinated Travel Lane requirements.
"It was your website that provided good guidance, as well as the links," he says. Glad we could help!
To fly quarantine-free, Andrew needed to book a 'Vaccinated Travel Lane' (VTL) flight. He also needed to complete a 'Vaccinated Travel Pass' (VTP) application, at least seven days before travel. "With the VTP, they asked me lots of questions, especially where was I staying. They had to know that."
Approval came within an hour by email, which meant Andrew was one step closer to jetting to The Lion City.
Another requirement of VTL flights is that the traveller holds insurance for at least SG$30,000 in COVID-19 medical expenses. This can be purchased from a variety of Singaporean insurers. But Australian policies that provide this coverage overseas can also be counted upon.
Completing the VTP, "there's a link to a website that lists three different insurance companies. I picked Chubb, because they were just easiest to deal with." While travellers need at least SG$30,000 in COVID cover, Andrew opted for SG$50,000, just to be safe. "The total cost was still only SG$27!"
Of the flight itself, Andrew advises that Qantas fares were roughly $1,000 return from Sydney to Singapore. But within a week or two of first going on sale, they dropped to around $275 each way.
"So I was able to fly to Singapore return for about $550. That is incredible… incredible!" this seasoned Singapore traveller reflects.
Arranging a pre-travel COVID test in Australia
Under Singapore's requirements, VTL passengers need to take a pre-departure COVID test. This needs to take place within 48 hours of their Singapore-bound flight.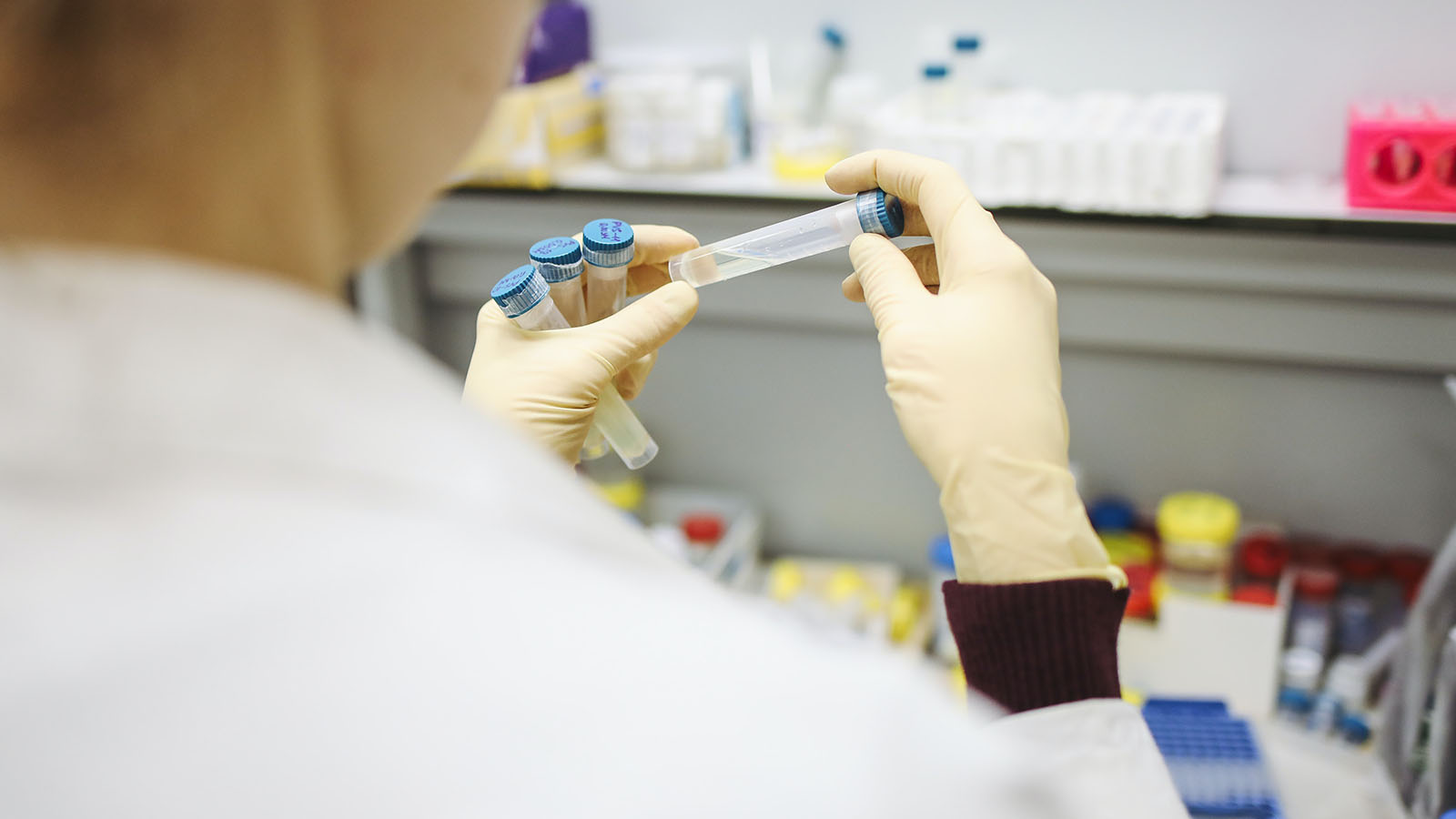 Andrew's tip is to use Histopath at Sydney Airport. Though he paid more at the time, same-day and 90-minute express PCR tests are now only $79 each. Still, if you live nearby, Andrew recommends having the test done the day before.
"Sydney Airport is dead… completely quiet. So Histopath is easy to find."
"I live not far away from the airport. So I went there a day before, paid $100, and I received a result within 24 hours. I received two documents (back from Histopath). One was a barcode (helping to confirm that) I'm negative. The second one was a certificate of international compliance," useful for entry into Singapore.
"Singapore was very specific about that… it has to be an internationally certified laboratory."
It's time to travel: departing Australia for Singapore
As he entered the terminal at Sydney Airport, Qantas staff were ready and waiting for passengers. Extra staff were also on-hand to keep things running smoothly, given it was the first day of Qantas' VTL flights.
Before getting anywhere near the check-in desks, Andrew was asked to present all of his documents for verification. This included his VTP confirmation, as well as his negative test result. Staff also needed to sight his passport and travel reservation details – including not only the flights, but his intended hotel in Singapore as well.
"I was one of the very few passengers on that flight. So there was about six or seven Qantas staff huddled around and watching whatever two or three of them were doing. They were all learning from this experience."
As a Qantas Platinum frequent flyer, it wasn't long until Andrew was through to the magnificent Qantas First Lounge. Ah, happy memories!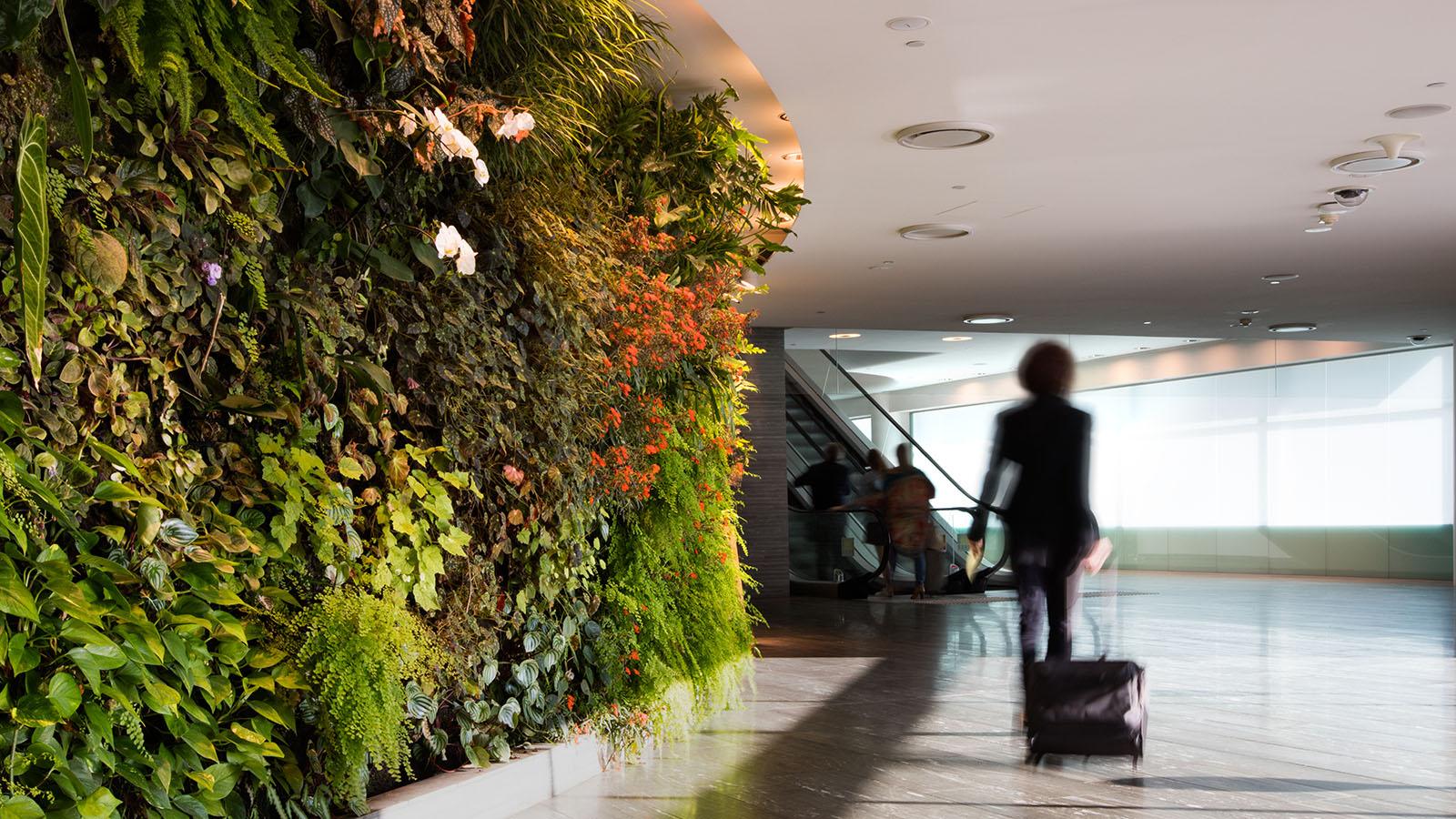 Onboard Qantas' first Vaccinated Travel Lane flight
Aboard the Qantas Airbus A330 from Sydney to Singapore, Andrew estimates that the aircraft was only about 10% full.
"The plane was empty!" he chuckles. But he was still happy to be on board.
Things were a little different in the cabin, versus what travellers might have expected in the days pre-COVID. "The section at the back was blocked off: about the last five or six rows. Qantas staff were there. They were going to be on other flights."
"They were themselves very happy to fly. The (operating) crew were also very happy and very welcoming on that flight. They basically said, 'finally we are all able to be in the air!'"
As with Australian domestic flights, passengers on these VTL services are required to wear a mask. The same applies at the airport. Masks can only be removed for a short time to eat or drink.
While it may not be comfortable to have a mask stuck to your face for a good eight hours, that's no longer than a typical office workday. It certainly sounds doable, if the reward is a trip to Singapore!
Arriving at Singapore's Changi Airport
Singapore's Changi Airport is often ranked among the world's busiest. Despite the various travel restrictions, Andrew's flight was far from the only one to touch down at the same time.
"It looked like there were quite a few other flights that arrived to Singapore. So going through immigration took a while. Each person (in front of me) probably took about 10 minutes to go through. Some people really took a long time and were handing in a whole lot of papers."
But when Andrew's turn came, the process was much faster.
"The immigration officers didn't ask for any documents whatsoever (except my passport). All of that checking was done by Qantas staff (in Sydney), before I got to check-in. I think we were probably better organised flying out of Sydney, than people flying out of other countries."
For Singapore's Vaccinated Travel Lane passengers, clearly Qantas got everything right from the very start. Great to see!
COVID-19 testing on arrival in Singapore for Vaccinated Travel Lane passengers
Once you pass through passport control, the arrivals process continues with baggage claim. That's exactly how things worked at Changi pre-COVID.
But after that comes a new mandatory on-arrival COVID test for Singapore Vaccinated Travel Lane flyers. Andrew had to pre-book and pre-pay for this test after filing his VTP. This came at a cost of SG$125 (AU$130).
This test "was a painful one, by the way. They're using different swabs than they do in Australia. They're much thicker, and they really hurt as they get into the nose. It wasn't a pleasant experience."
"In Australia it's just a tickle, but over there, it was quite painful to be honest." It only lasts a few seconds, but still, it's not quite the warm welcome to Singapore travellers would normally expect!
But from there on, things started to feel familiar again for Andrew. "After I went through the swabs at the airport, I just walked out, caught a cab, and went to my hotel."
Ad – Scroll down to continue reading.Minimum spend, terms & conditions apply.
Transferring to a Singapore hotel
Many hotels in Singapore are currently unavailable to tourists. They're either in use as quarantine properties, or temporarily closed.
"I couldn't get into the one I would normally go to, which is Intercontinental," Andrew says. "A number of other bigger hotels are also used for quarantining people. So I couldn't get a good hotel."
That didn't crush his desire to travel, though. Instead, he "got a hotel not far from Intercontinental." Staff had already prepared in advance for his arrival. "As soon as I walked in, they called out my name."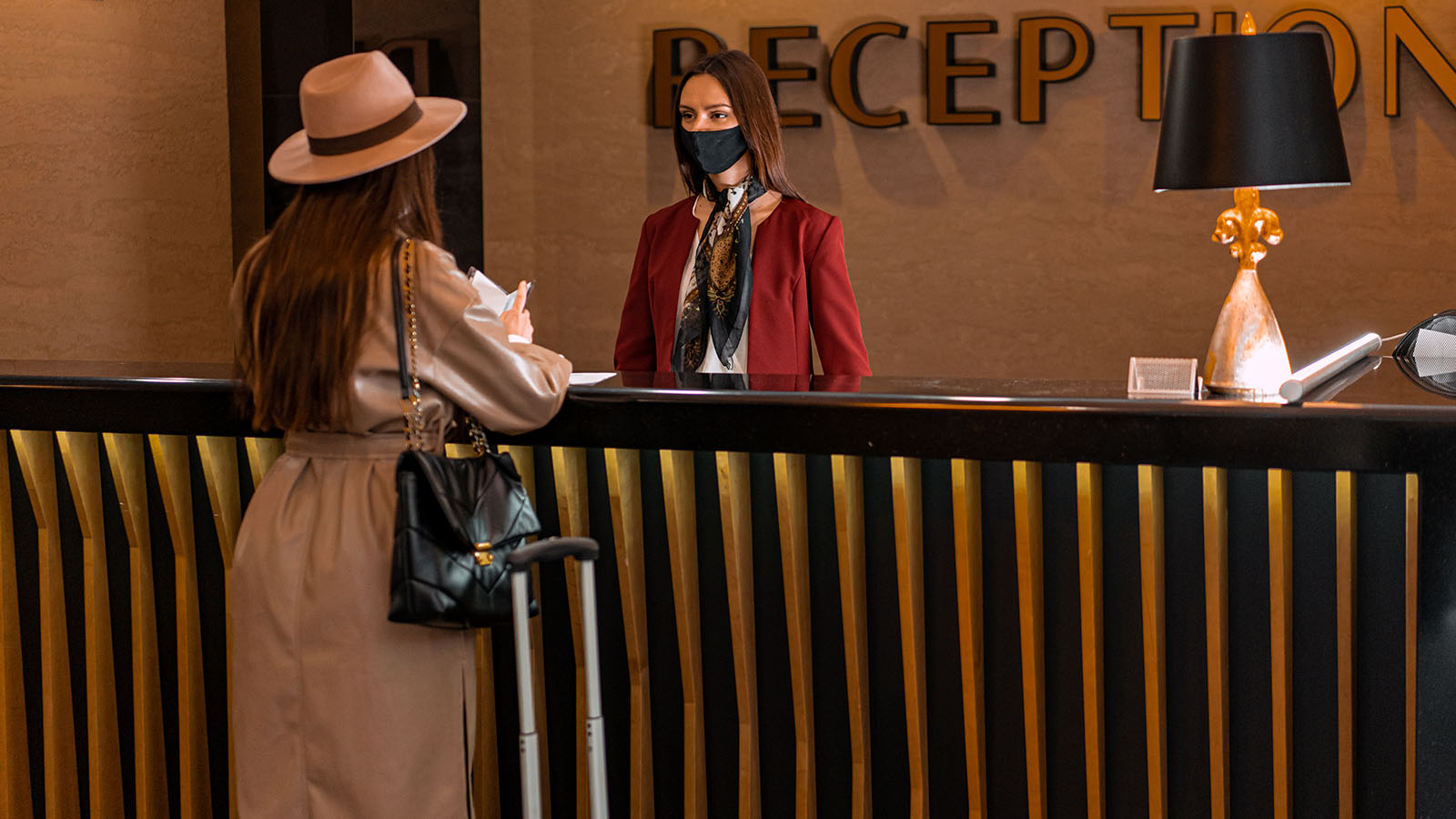 After the check-in formalities, "I had to go to my room, and that was it. I wasn't allowed to leave until I received the results of the PCR test from the airport." To make things interesting, this particular hotel wasn't offering traditional room service during Andrew's stay.
So what about food and drinks to tide travellers over, while they await their results?
"I rang the reception saying, what am I supposed to do? I'm hungry. They sent someone upstairs with a menu from a restaurant next door and I was able to purchase food that way." Crisis averted!
"They still made it very clear that I'm not allowed to leave the room," until he had his negative test result. That fortunately came through about five hours after arrival, which is quite speedy by PCR standards.
With a negative test confirmed, Andrew was finally free to leave his room. To leave the hotel, however, he had to show that test result to hotel staff. But once he did, Singapore was – at long last – finally his to explore.
Heading out and about in Singapore, once cleared under Vaccinated Travel Lane rules
Much like Australia's jurisdiction-based check-in apps, Singapore has its own. It's mandatory, so it helps to set it up before leaving Australia. That's particularly true for vaccinated travellers, as the app logs your vaccination status.
"I had to obtain an international COVID certificate of vaccination (from Australia)," Andrew says. This can be done via the Medicare Plus mobile app, or the Medicare section of MyGov.
"That app is used everywhere: entering any shopping centre, any food hall, any enclosed area. People are also very compliant in Singapore. They automatically go past a check-in point, and that point beeps and turns green."
"Interestingly, this app doesn't have to be activated for that sensor to register someone walking in. It's a Bluetooth proximity thing. I was initially activating it and blocking everyone behind me. Then I realised I can just walk past it, and flash a phone that's not active (but with the app open)."
Andrew shares that every single venue in Singapore has a dedicated security guard, making sure that every person checks in. That's got to be costly for businesses, but it certainly ensures that every visitor is tracked.
To balance cost with meeting local requirements, Andrew says some businesses have gotten creative. Many of Singapore's food halls, for instance, normally have multiple entrances.
"They've blocked (all the extras) off. You basically have one way in, and one way out." Masks are also mandatory everywhere in public in Singapore. Aside from eating and drinking, Andrew's mask only came off "in my own room".
Does Singapore feel safe right now?
With so many precautions and restrictions in place, travellers could be forgiven for feeling apprehensive. Yet Andrew was gleaming with excitement, come rain or shine.
"I felt very safe, even as I walked the narrow streets of Little India, and through relatively busy food halls. That's because Singapore has a very high vaccination rate. They've also got very good inbound procedures. Everyone who comes in has to get tested, which is excellent."
But with all the restrictions and the difficulties of travelling more broadly, Singapore still didn't quite feel the same.
"There were hardly any tourists in Singapore. Many of the usual tourist locations and places where you normally see tourists were also either closed or converted to something else. For example, the Clarke Quay area where you've got all the pubs, they have been converted to restaurants."
"Orchard Road was dead after 10 pm at night. People also know Mustafa Centre, that it's open 24/7. Right now, it's not. It actually has opening and closing hours." Even then, it's not very busy, Andrew says.
Preparing to travel home to Australia
After a week in Singapore courtesy of the Vaccinated Travel Lane, it was time to begin the journey home. Andrew has some key advice to save you hours at Changi Airport. Take note!
"Qantas sends an email saying get to the airport four hours before, just in case. That is a mistake! I would never do that again, simply because the airport is shut, it's dead. Most of the duty-free shops are closed. There are virtually no food options at the airport as well."
Andrew arrived early enough, but dropped his bags off, and took time to explore Jewel instead. Located before passport control, Jewel is Changi's iconic indoor space. But it's also a shopping centre that's particularly popular with locals.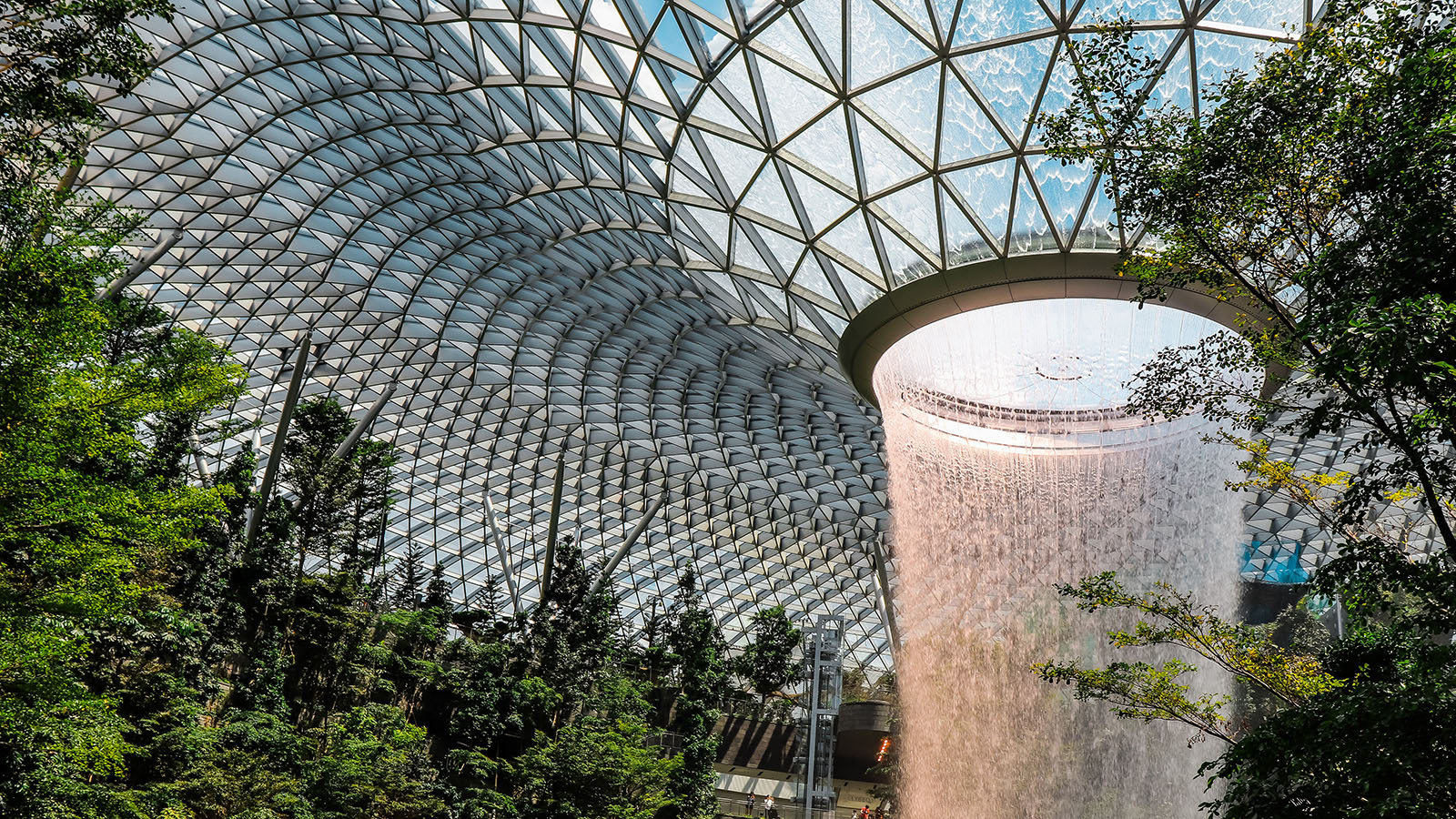 He also encountered some confusion over whether he needed to get another COVID test before flying out of Singapore. Fortunately, he got one, but felt Qantas could have communicated this more clearly.
Andrew suggests simply searching "COVID-19 travel testing in Singapore", to find a place for a pre-flight test. He found over 600 listed, but it served him well to ask about processing times.
"I had one (testing centre) directly opposite my hotel. So I went in there, but they said it costs SG$180 (AU$186), and the test takes 24 hours." But they also told Andrew that he may not get the result back in time for his trip.
He instead went to a larger clinic at Raffles Hospital, not far away.
"I had to go through all their bureaucracy. They had to register me as a patient, but they tested me there. I then had a certificate, and a barcode that I was able to show."
The test cost SG$138 (AU$142), with the initial result back within six hours. Two hours after that came the certificate.
Completing the Australia Travel Declaration
With a pre-flight test in-hand, the only thing stopping Andrew's return was Australia's new online Travel Declaration.
"I wasn't aware of it! But I did it by hand there and then at the airport check-in window. The only thing they really wanted to know was about this particular pre-flight COVID test. They didn't want anything else."
Fast-forward to Sydney, and Border Force asked to see that form. Before handing his over, the officer "basically reached out for a blank form, and was going to give me a form to fill out. So that one can even be filled out in Sydney when you land."
Still, to avoid any stress at the airport or hassle when you fly, we'd recommend filling the form out online, just to be safe.
What's changed on arrival in Sydney?
The new form aside, Andrew says very little has changed at Sydney Airport. For instance, he still had to fill out and show the usual yellow Incoming Passenger Card.
"I was actually surprised that virtually nothing has changed. I went through Australian immigration as normal. Picked up my luggage, queued up. They looked at the yellow card … but I really didn't bring anything (to declare). They looked at it and said, 'okay to go'. And that was it!"
"I am surprised that no one escorted me to a taxi where I had to then go home and quarantine for three days. None of that happened. I hopped in a taxi, and the driver wasn't even wearing a mask!"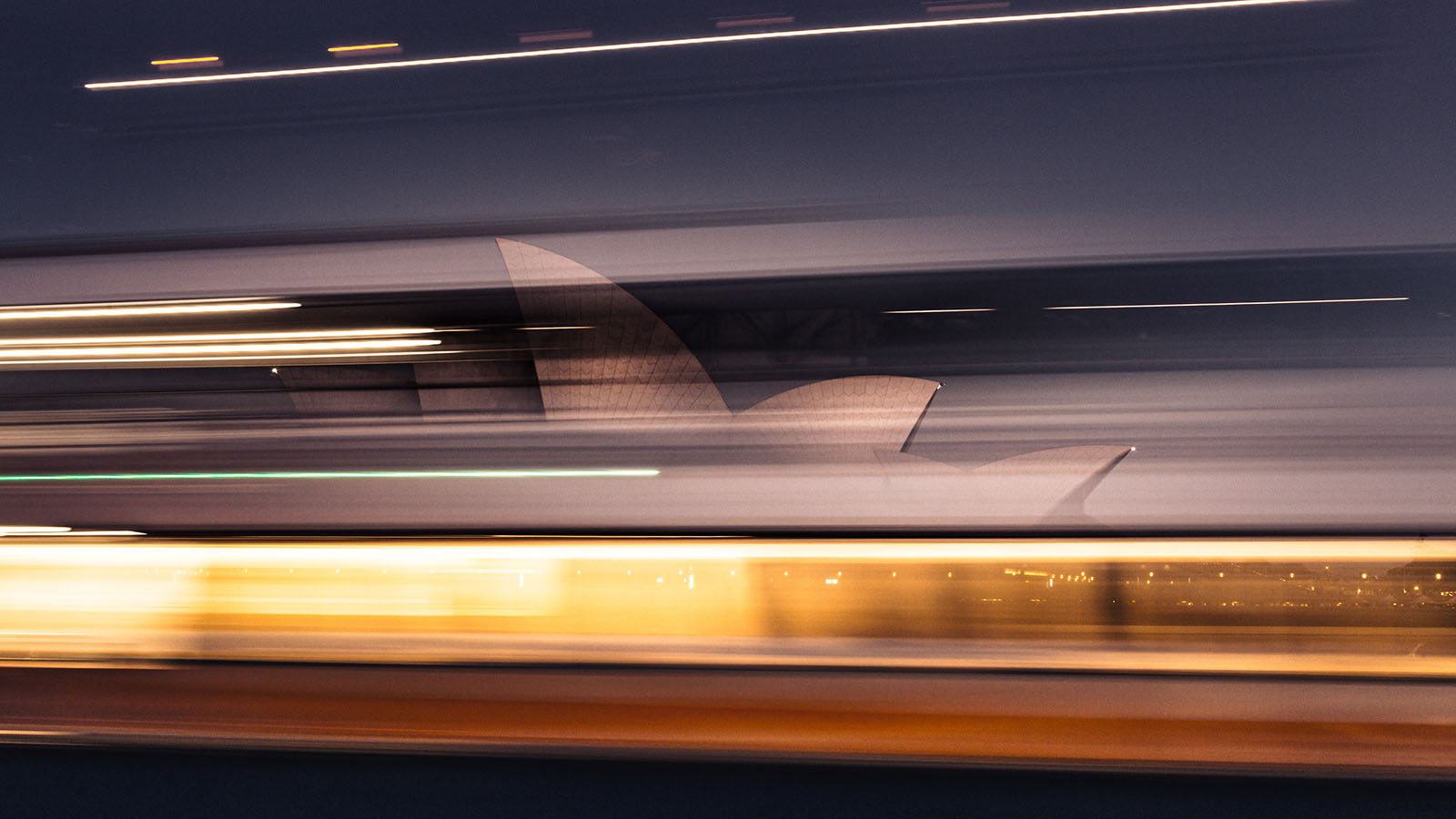 Andrew is referring to NSW Health's latest travel requirements. While most international travel became quarantine-free, the state has re-imposed self-isolation on arrival from abroad. Travellers must now self-isolate for 72 hours from their arrival.
COVID testing is also required on arrival, and after both six days and 12 days following arrival.
The self-isolation rules "were a new thing, probably prompted by the Omicron strain. I only found out about it about two days before I left Singapore."
"It was an inconvenience because I normally take my son to a bus stop for school. I'm supposed to take him to physio. I couldn't do any of that. So it was more of an inconvenience, a bit of an annoyance that I had to self-isolate at home. Obviously, I've stayed away from the rest of the family. But that's all it was. Just an annoyance, but it was a new thing."
"It wasn't something I planned for. It was something that just eventuated, just before I left the country."
So, would you do it all again?
With all the stress (and the paperwork!), is it really worth going through all that for one trip to Singapore?
"Absolutely! I'll do it again tomorrow," Andrew says. "It was not a big deal. The reward of being in Singapore and enjoying the city was well worth any amount of paperwork, running around, and additional costs that I had to incur. Absolutely!"
"Just the fact that I was able to be on an international flight. I mean, I know a lot of us are addicted to flying, and I'm definitely one of them. I suffer if I can't be on a plane!" Being based in Sydney, "we can't even go to New Zealand, we can't even go to Queensland, it's crazy."
Andrew doesn't yet have another overseas jaunt booked, but he's already putting some ideas in place.
"I'm hoping to go back sometime early next year – because I just love the place. We'll see what happens, but I don't mind the paperwork, it was well worth it."
Well done Andrew, on being one of the first Australians to traverse Singapore's Vaccinated Travel Lane! We hope many more get to follow in your footsteps.
Selfie courtesy of Andrew Blum. Other images supplied by Pexels.
Traversing the Singapore Vaccinated Travel Lane in the Omicron era
was last modified:
August 25th, 2023
by