KrisFlyer partner awards are also becoming more expensive
Posted:
July 12, 2022 - 10:00 am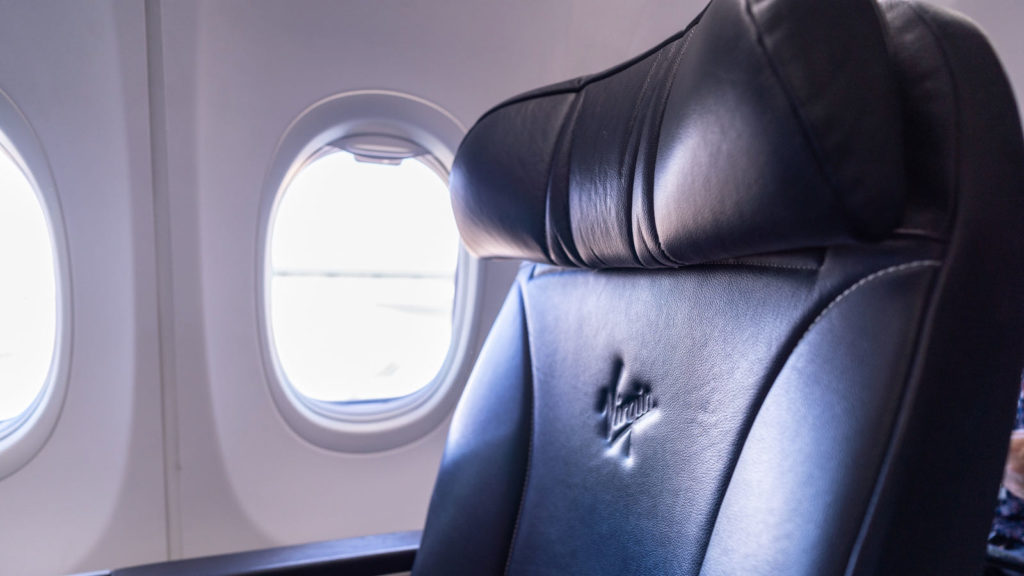 What we'll be covering
Hot on the heels of KrisFlyer increasing the number of miles needed for Singapore Airlines and Star Alliance flights, the loyalty program is now also set to make partner awards more expensive. This includes airlines such as Virgin Australia, Virgin Atlantic and Vistara.
Singapore Airlines has already increased the number of miles needed to book awards and upgrades in its KrisFlyer loyalty program since 5 July 2022. The devaluation will also trim back the popular 'stopover' feature from 1 August 2022. There's a lot to digest, so here's what you need to know.
New: KrisFlyer Virgin Australia awards go up by ~10%
Were you planning on using KrisFlyer miles to book Virgin Australia flights? From 1 August 2022, this will become a tad more expensive. For example, a Business Class reward between any two destinations across Australia (excluding WA and NT) will increase from 21,000 miles to 23,500 miles. This is 'Australia 1' on the award chart listed below.
There's still some decent value there, particularly if you have flexible points that can transfer to either KrisFlyer or Velocity. For example, say you're looking to travel from Hobart to Cairns (via Sydney or Melbourne) in Virgin Australia Business Class.
With Velocity Points, that will cost you 35,500 points + AU$66. But with KrisFlyer miles, that will only cost 23,500 miles + AU$44 from 1 August 2022.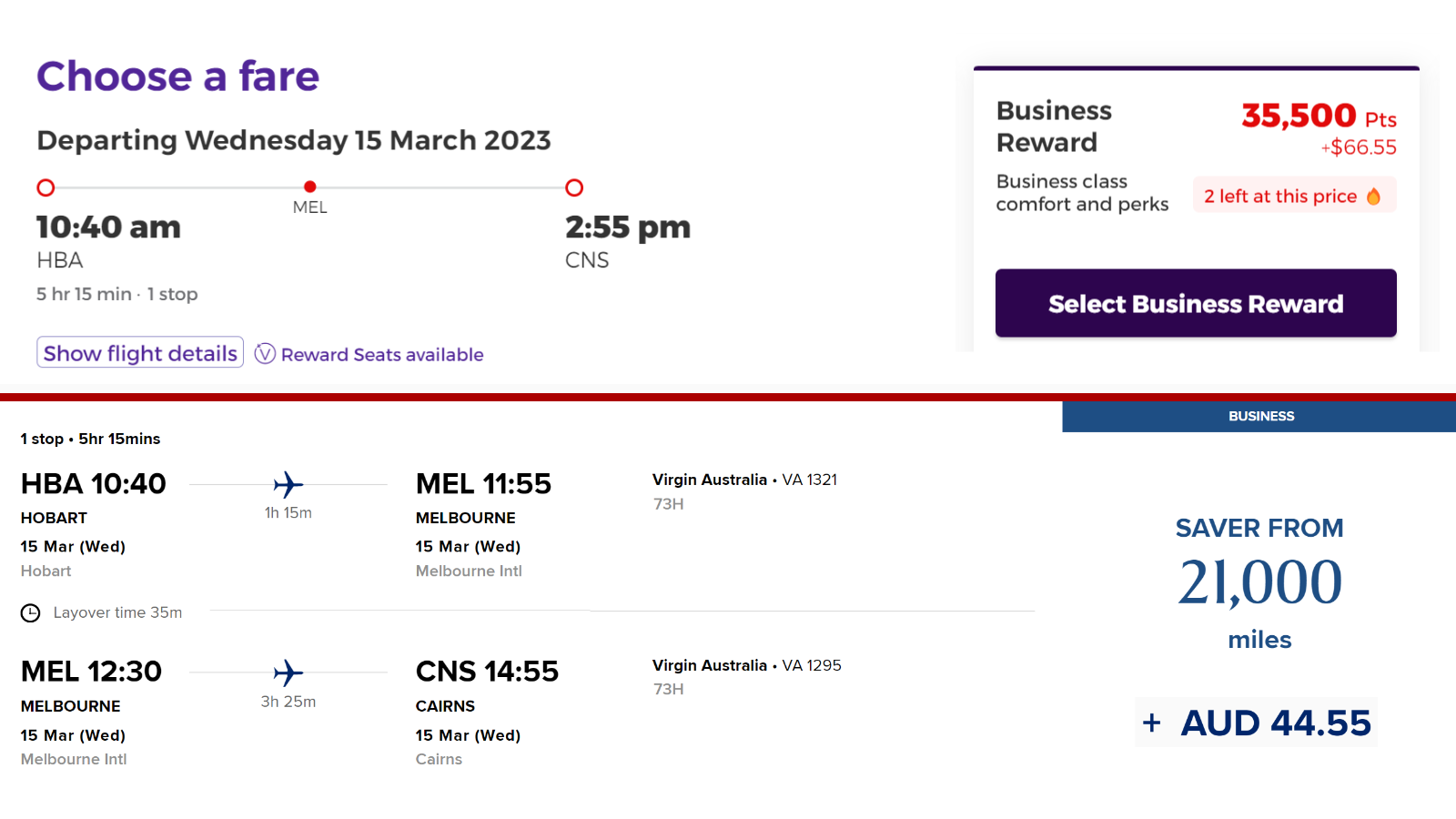 If you were transferring points from Amex Membership Rewards, you'd only need 47,000 MR points to book via KrisFlyer, rather than 71,000 MR points to book the same itinerary via Velocity. That's still a huge saving after the devaluation, given the taxes are also lower!
That's the only 'sweet spot' on the KrisFlyer/Virgin Australia table though, as Business Class awards involving the NT or WA are a lot pricier, maxing out at 44,000 KrisFlyer miles. Here's the full new award table from 1 August 2022.
Redemptions on Alaska Airlines, Virgin Atlantic, Vistara and Juneyao Airlines are changing as well. You can read more about that on the KrisFlyer website.
Our guide to the previously-announced KrisFlyer award changes is below.
KrisFlyer awards increase by ~10%
As costs and demand for travel continue to soar, Singapore Airlines has now raised the number of miles needed for award seats by roughly 10%. Overall, you'll still get great value out of an award booking. But you'll need more miles to lock it in. Key increases on 'Saver' awards for Australian-based travellers are shown below.
Route/Pricing in KrisFlyer miles
Current pricing
New Pricing from 5 July
Perth or Darwin
to Singapore or South East Asia
20,000 miles in Economy
36,500 miles in Business
21,500 miles in Economy
40,500 miles in Business
Rest of Australia
to Singapore or South East Asia
28,000 miles in Economy
47,000 miles in Premium Economy
62,000 miles in Business
85,000 miles in First/Suites
30,500 miles in Economy
51,000 miles in Premium Economy
68,500 miles in Business
93,500 miles in First/Suites
Perth or Darwin
to Europe
43,000 miles in Economy
106,000 miles in Business
47,500 miles in Economy
119,500 miles in Business
Rest of Australia
to Europe
53,000 miles in Economy
91,500 miles in Premium Economy
116,000 miles in Business
163,000 miles in First/Suites
58,500 miles in Economy
101,000 miles in Premium Economy
130,500 miles in Business
183,500 miles in First/Suites
For reference, here is the new award table applicable from 5 July 2022. Use it to check other routes you may have planned, and be sure to go to Page 2 for Saver awards.
You'll also need more KrisFlyer miles to upgrade on Singapore Airlines and Star Alliance flights, as well as to book awards on Star Alliance and partner airlines. You can see the revised award tables for those categories here:
Ad – Scroll down to continue reading.Minimum spend, terms & conditions apply.
KrisFlyer award stopovers are being trimmed
KrisFlyer has traditionally offered a generous stopover policy, where you can take a break in between flights while paying the lower one-way award rate throughout. Unfortunately, some of the key benefits of this policy are set to change for new bookings made from 1 August 2022. In a nutshell:
Complimentary stopovers will be limited to up to 30 days.
You can no longer pay to add additional stopovers on award bookings.
By limiting stopovers to 30 days, the new policy will really curb some of the more adventurous routings we used to write about. And since you won't be able to add paid stopovers for US$100 anymore, you'll have to rely on booking a specific award type to get access to stopovers.
| | | |
| --- | --- | --- |
| Ticket type | Saver award | Advantage award |
| One-way | No complimentary stopovers | One complimentary stopover |
| Return | One complimentary stopover | Two complimentary stopovers |
What about booking Singapore Airlines with Velocity Points?
Virgin Australia's Velocity Frequent Flyer has slightly adjusted the number of points needed for certain Singapore Airlines rewards – namely those in the 2,401-4,800 mile category. The changes are minor though. Economy rewards become cheaper by a few thousand points, while Business rewards become slightly more expensive by up to 6,000 points.
Do note that there is an upcoming carrier charge for Singapore Airlines flights booked with Velocity Points. This will range from US$30 to US$150 per flight, per person.
Read more about the changes to Singapore Airlines flights with Velocity Points →
Summing up
Devaluations are never good news in the frequent flyer world. But by the same token, they're not unexpected either. KrisFlyer awards were last changed in 2019. Now, just three years later, the travel landscape has been completely reshaped by COVID-19.
The increase in award costs is close to 10% across the board. But for cheaper rewards, the changes might still be tolerable. For example, my favourite redemption is Perth to anywhere in South East Asia for 36,500 miles in Business. That's now increasing to 40,500 miles – paying 4,000 miles more is something I can work with.
But for someone looking to fly from Sydney to London, for example, that award is now increasing by 14,500 KrisFlyer miles in Business Class. You'll need to work a bit harder to make up that shortfall.
Overall, KrisFlyer awards still represent great value. For the Sydney-London award I mentioned earlier, the value per mile drops marginally from 3.40 cents per mile to 3.03 cents per mile when looking at a $8,482 Business Class return fare in May 2023. That's taking into account the AU$585 of taxes on the return award booking.
With Virgin Australia flights, the 'Australia 1' sweet spot from Tasmania to Queensland still proves to be excellent value after the devaluation. And Singapore Airlines reward seat availability is among the best in the industry right now. That's still worth something to us.
KrisFlyer partner awards are also becoming more expensive
was last modified:
August 24th, 2023
by