Qantas swings more widebodies onto Perth, Darwin flights
Which routes feature Qantas' lie-flat Business Class in 2021?
Posted:
May 25, 2021 - 12:00 pm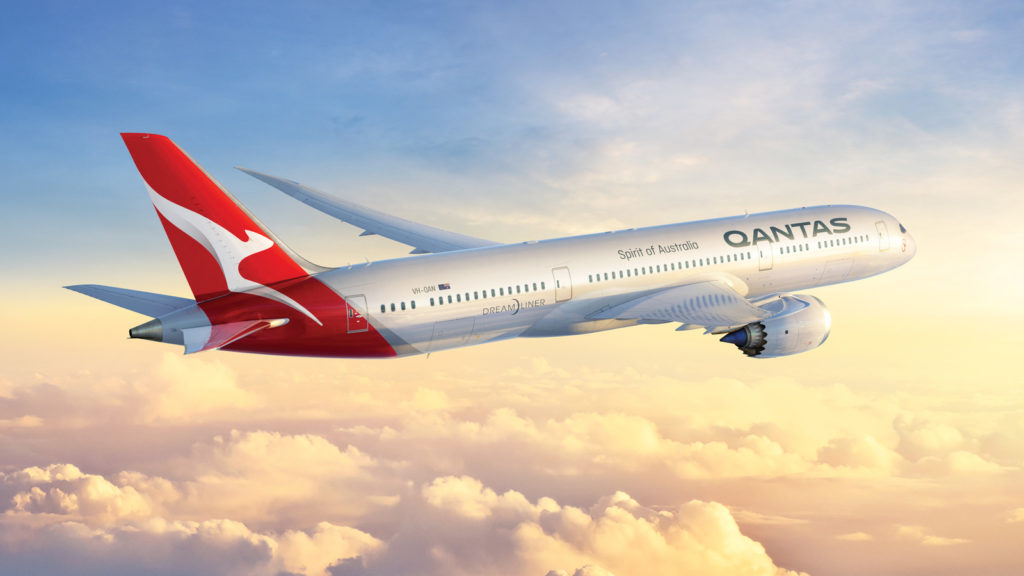 What we'll be covering
UPDATE 25 May 2021 | Qantas will fly additional twin-aisle jets on selected routes from the Eastern States to Darwin and Perth, providing Business Class passengers with extra comfort. Up to 38 extra Airbus A330 flights will be rostered each week, while the Boeing 787 will handle up to 9 return journeys between Sydney and Perth weekly.
Although Qantas relies on the trusty single-aisle Boeing 737s as the workhorse of its domestic and trans-Tasman network, it's the larger jets that give the best lie-flat Business Class experience across Australia and across the ditch to New Zealand.
With your Qantas Points, enjoy some rest in the lie-flat suites – minus pillows and blankets, which aren't being loaded at this time – tuck into an elevated food and beverage menu, and just let the world go by. That's possible right now on Airbus A330 and Boeing 787 services.
(Currently, the Airbus A380s are in deep storage. The Boeing 787s are largely on repatriation and cargo missions for Qantas, except for the ones that will fly the Sydney-Perth route regularly).
What is Qantas Airbus A330 Business Class?
Qantas Airbus A330 Business Class is a lie-flat suite product, arranged in a 1-2-1 configuration at the front of the jet. Depending on the configuration, you'll find either 27 or 28 Business Class seats at the front.
10x Airbus A330-200s: 28 Business Class seats; the original layout for domestic and international flights
8x Airbus A330-200s: 27 Business Class seats; modified layout with an extra lavatory and galley primarily for longer international flights
10x Airbus A330-300s: 28 Business Class seats; usually designated for international flights to Asia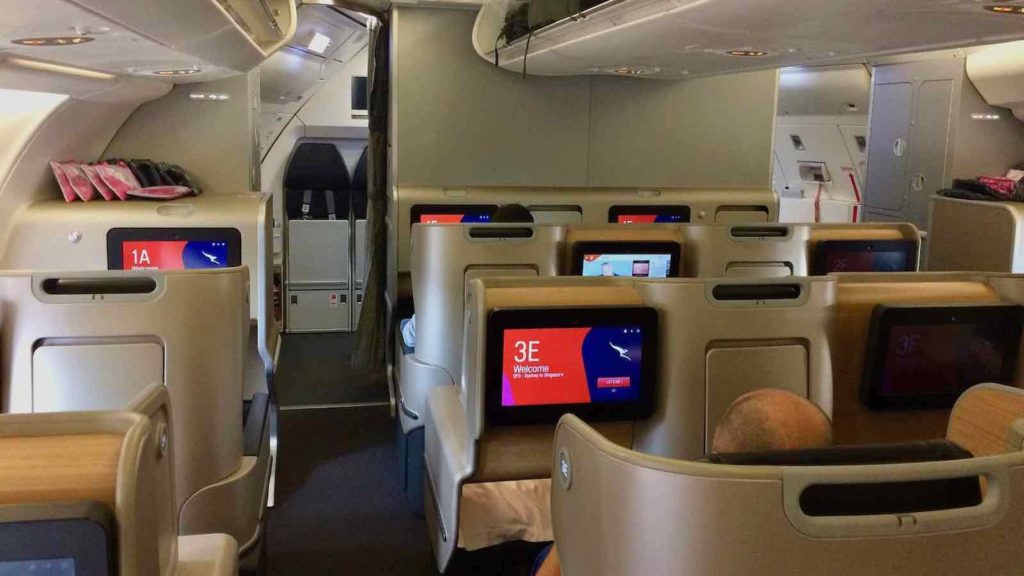 The seats along the window are staggered, so you're either sitting closer to the aisle (more exposed) or closer to the window with a tad more privacy. You'll find these in seats 2A, 2K, 4A & 4K on all aircraft, as well as 6A & 6K on Airbus A330-300s plus 7A & 7K on select Airbus A330-200s.
The middle blocks of two follow a similarly staggered arrangement, so look to seats 2E, 3F, 4E, 5F and so on to be offset from the aisle and enjoy a bit more time to yourself.
(Conversely, if you're claustrophobic or prefer a bit more space around your seat, then opt to sit closer to the aisle. The whole armrest can come down, giving you a bit more space to stretch out).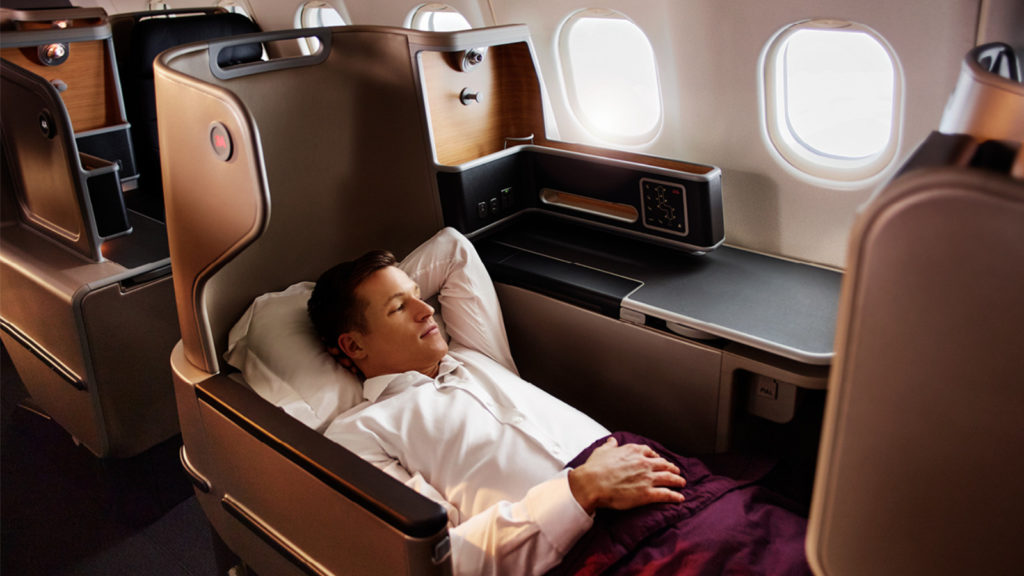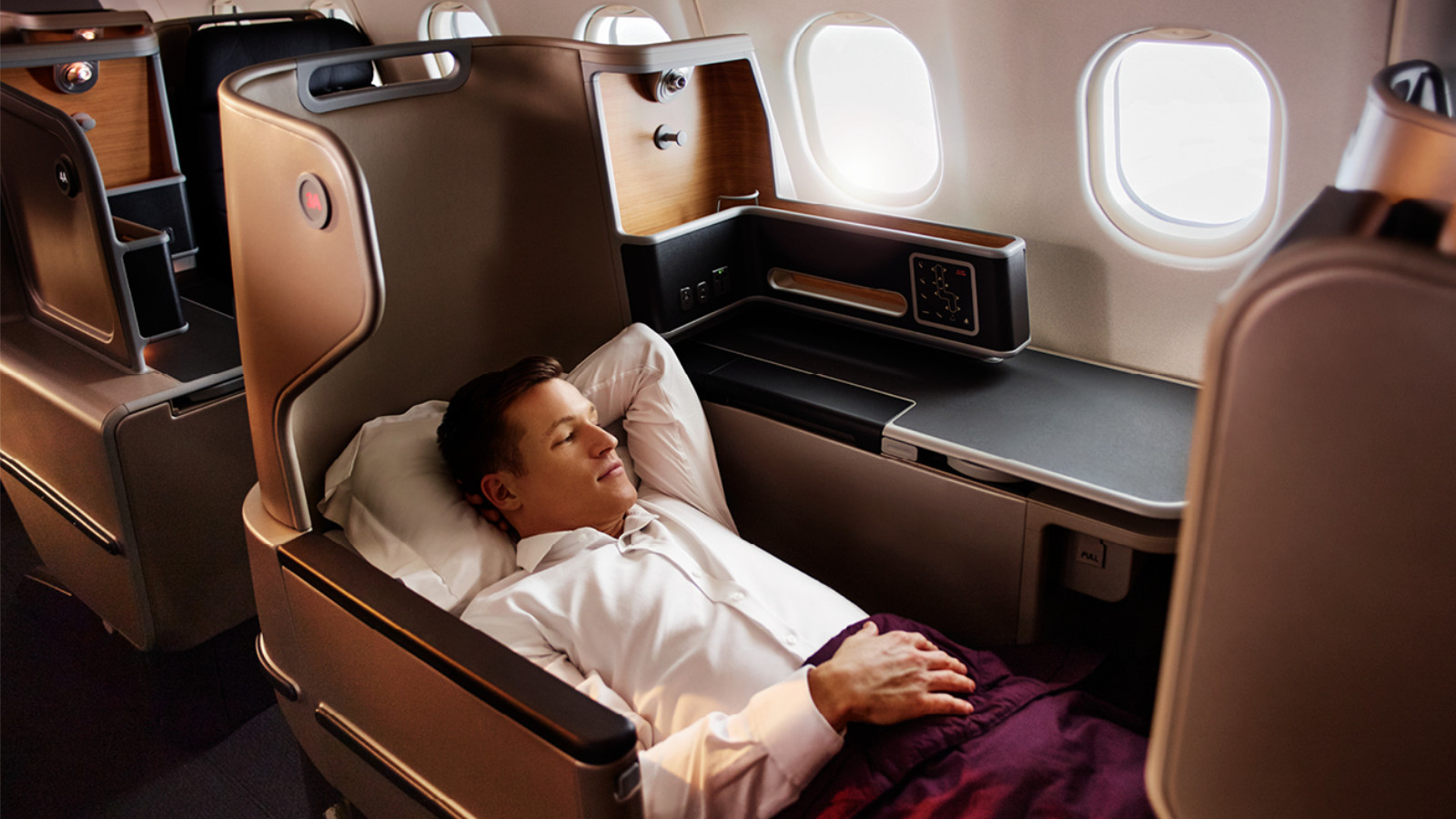 What is Qantas Boeing 787 Business Class?
Qantas Boeing 787 Business Class is the airline's newest lie-flat suite product, arranged in a 1-2-1 configuration at the front of the jet. There are 42 Business Class seats spread across two cabins. Qantas has 11 Boeing 787 Dreamliner jets.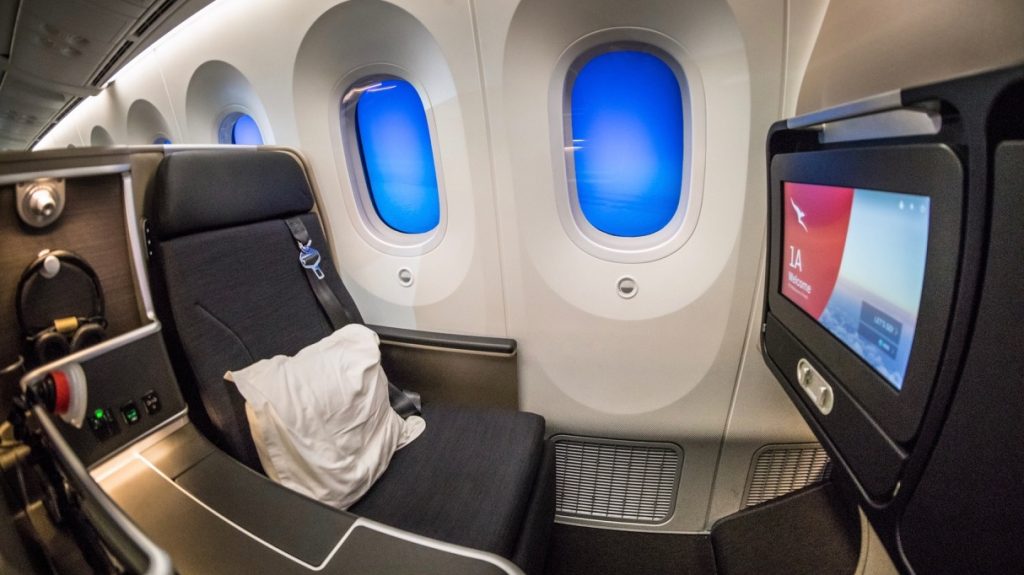 Like the Airbus A330, Qantas' 787 Business Class has staggered seats. The ones with the most privacy are odd-numbered: 1A, 1K, 3A, 3K, 5A, 5K, 7A, 7K, 11A and 11K. The middle pair of seats now have a retractable privacy divider.
POINT HACKS TIP: When the Boeing 787 is flown on domestic routes (excluding QF9/10 between Perth and Melbourne), Gold Frequent Flyers and higher can choose a seat in the Premium Economy cabin for free! The service is still 'Economy', but at least you'll stretch out in a better seat.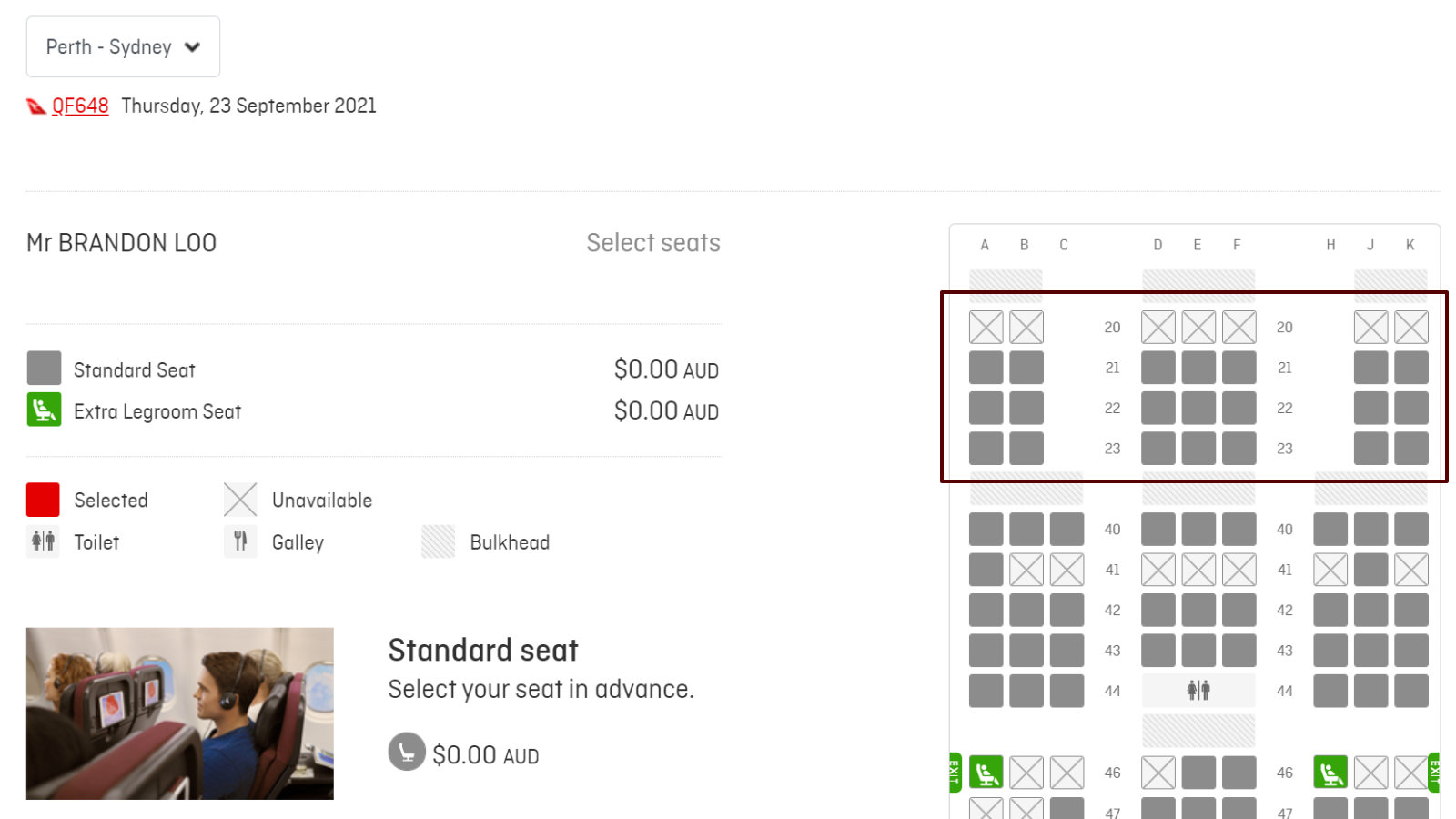 Ad – Scroll down to continue reading.Minimum spend, terms & conditions apply.
Where can I fly Qantas lie-flat Business Class?
Last checked: 25 May 2021
Here are the routes you can currently fly Qantas lie-flat Business Class on, as of 25 May 2021. Note that not every flight on a route will feature Airbus A330s and Boeing 787s, but if you check the schedule closely and are fairly flexible, you should be able to find one.
Domestic
The widebodies are mainly found darting between Sydney and Melbourne, plus onwards to Perth and Cairns. On occasion, you'll also see some between Brisbane and Perth, Sydney and Melbourne, though these Airbus A330 flights are far less frequent and regular.
Sydney-Perth (up to 34 flights a week)*
Sydney-Cairns
Sydney-Melbourne
Melbourne-Perth (up to 37 flights a week)
Melbourne-Cairns
Brisbane-Perth
Brisbane-Melbourne
Brisbane-Sydney
Sydney-Darwin (up to 12 flights a week)
Brisbane-Darwin (up to 9 flights a week)
* On most days, one return flight on the Sydney-Perth route is flown by Boeing 787 Dreamliners with the newer Business Suite.
Trans-Tasman
With the New Zealand bubble open, you can enjoy Qantas' Airbus A330 Business Class on capital city routes to Auckland.
Sydney-Auckland
Brisbane-Auckland
Melbourne-Auckland
How do I book Qantas Airbus lie-flat Business Class?
If you're using your Qantas Points, it's easy to tell which Qantas flights will be served by the Airbus A330 or Boeing 787. Simply do your flight search and check the icon to see – it should say 'A330' or 'B787'. It should also become apparent at the seat selection stage, which will show the 1-2-1 layout.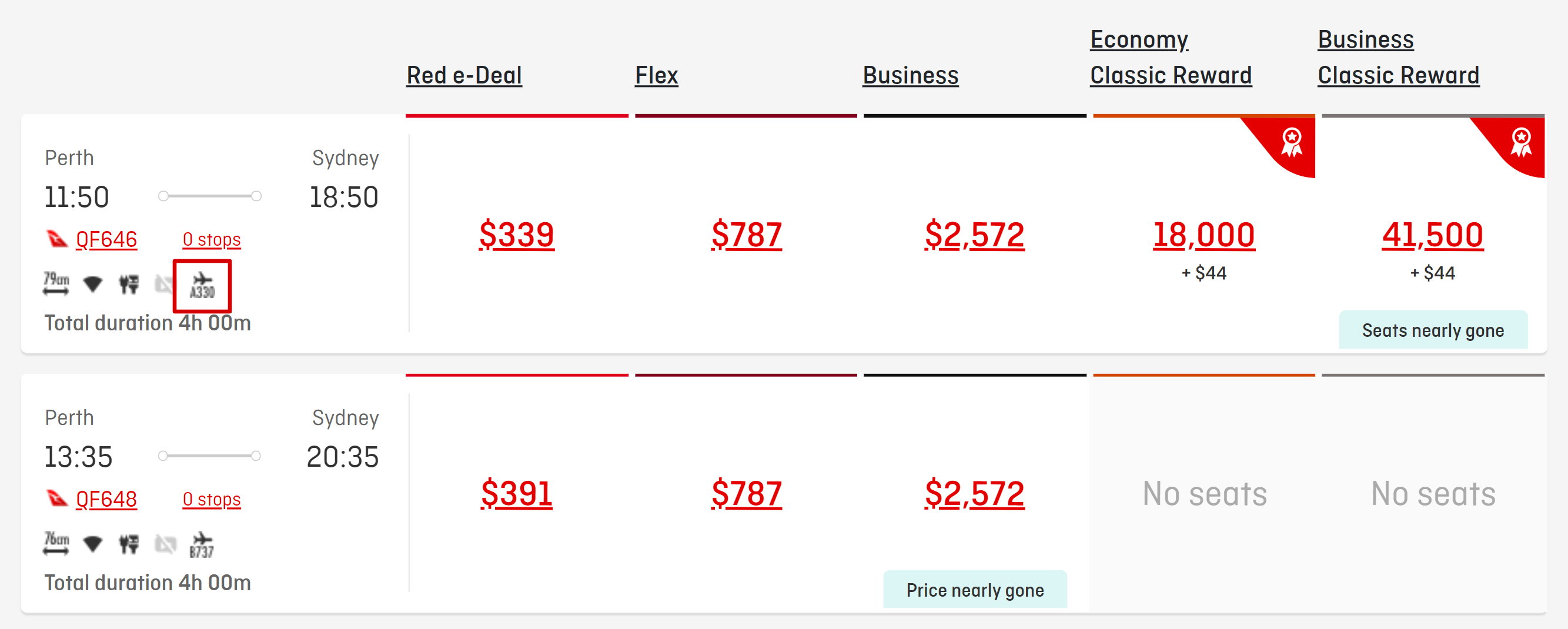 When flying domestically or across to New Zealand, a non-stop Qantas Business Class flight shouldn't cost more than 41,500 Qantas Points + taxes as a Classic Flight Reward on longer flights.
That's pretty good value, compared to how high the same seat costs with cash! Shorter journeys (such as Sydney-Melbourne) cost 18,400 Qantas Points + taxes. See how the pricing works in the map below.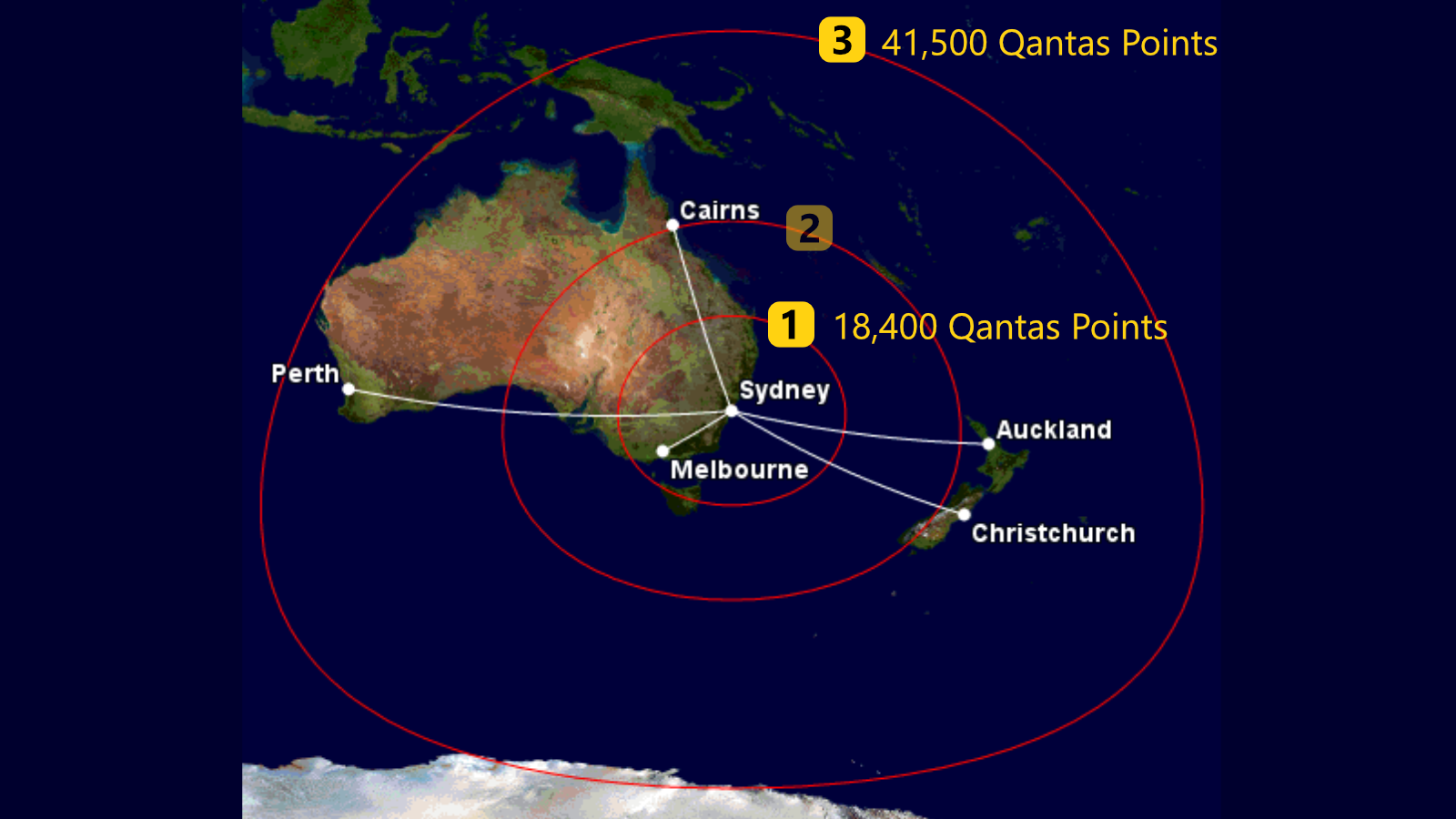 Summing up
Qantas Airbus A330 and Boeing 787 Business Class is one of the best uses of your points if you want to travel right now. You'll find it on popular routes out of Sydney and Melbourne, predominantly, including the likes of Perth, Cairns and Auckland.
Right now, not all the Airbus A330s are active for passenger flights – some are still in storage and others are doing cargo-only journeys. Over time, as Qantas brings more of these jets back into service, then you'll be able to experience lie-flat seating on even more routes.
---
Need some help with your Qantas Points balance? Jet off in Airbus A330 Business Class sooner with the following Point Hacks Exclusive offer.
Qantas swings more widebodies onto Perth, Darwin flights
was last modified:
August 25th, 2023
by