Here's the future of Business Class on single-aisle planes: flatbeds, suites and more
The latest innovations that you might just be flying on one day (with points, of course!)
Posted:
February 17, 2021 - 2:30 pm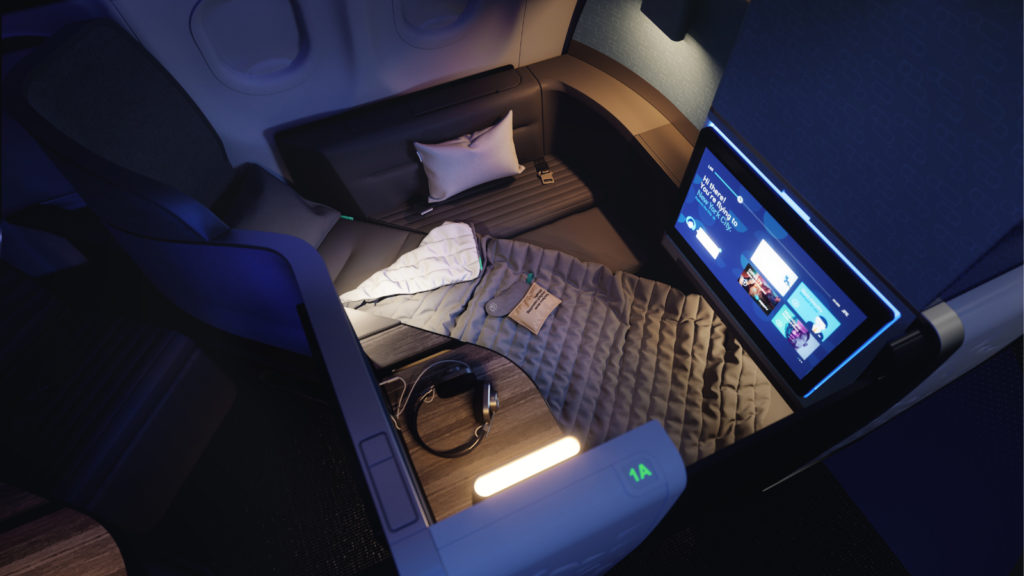 What we'll be covering
Like it or not, single-aisle jets are here to stay as the workhorse of choice darting around Australia — from the nimble and upcoming Airbus A321XLR to the stalwart Boeing 737s that currently make up the majority of Qantas and Virgin Australia's domestic fleet.
Unfortunately, single-aisle Business Class hasn't seen much innovation within our shores, with both airlines currently using standard recliners set across two or three rows, in an uninspiring 2-2 layout.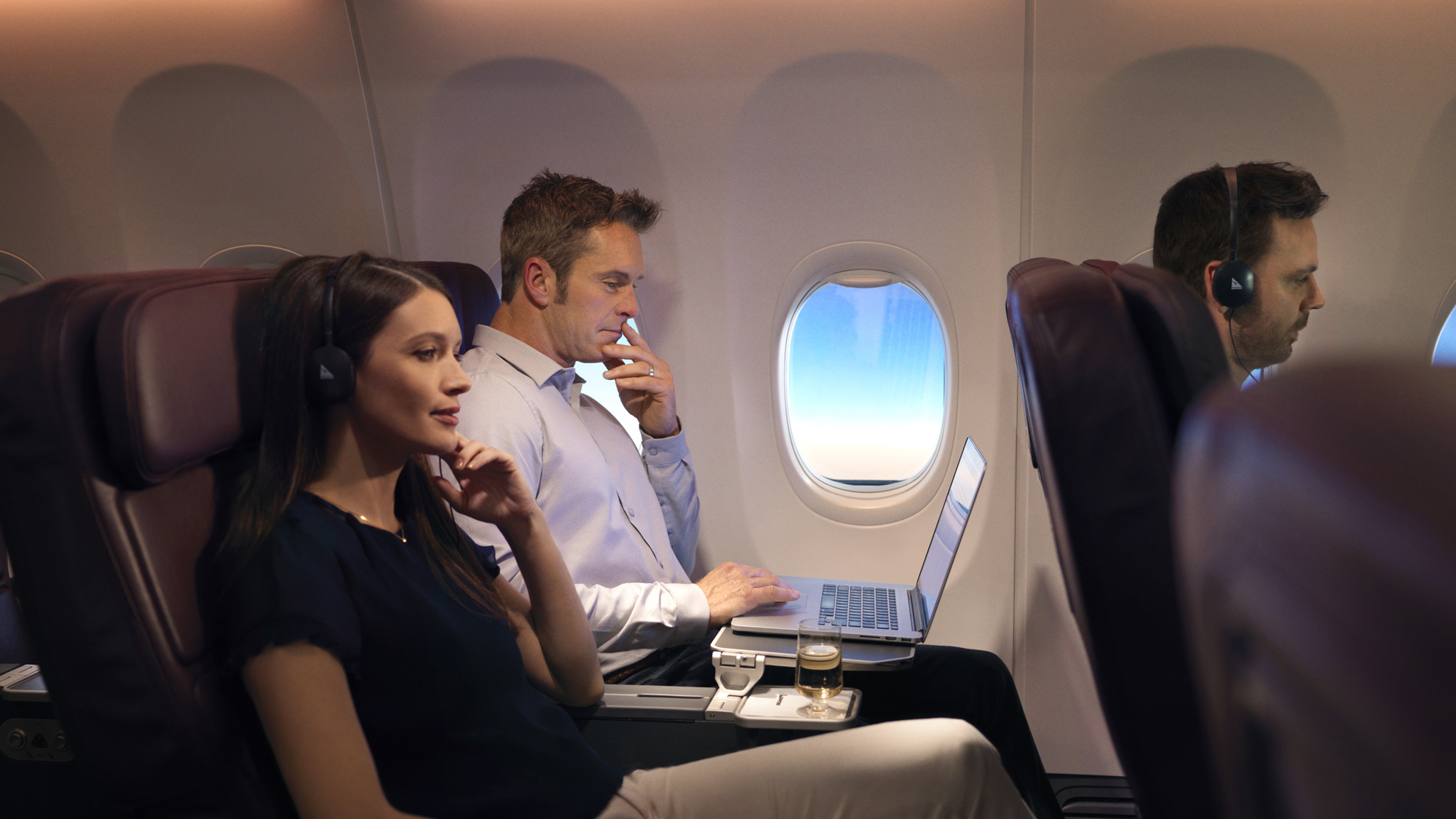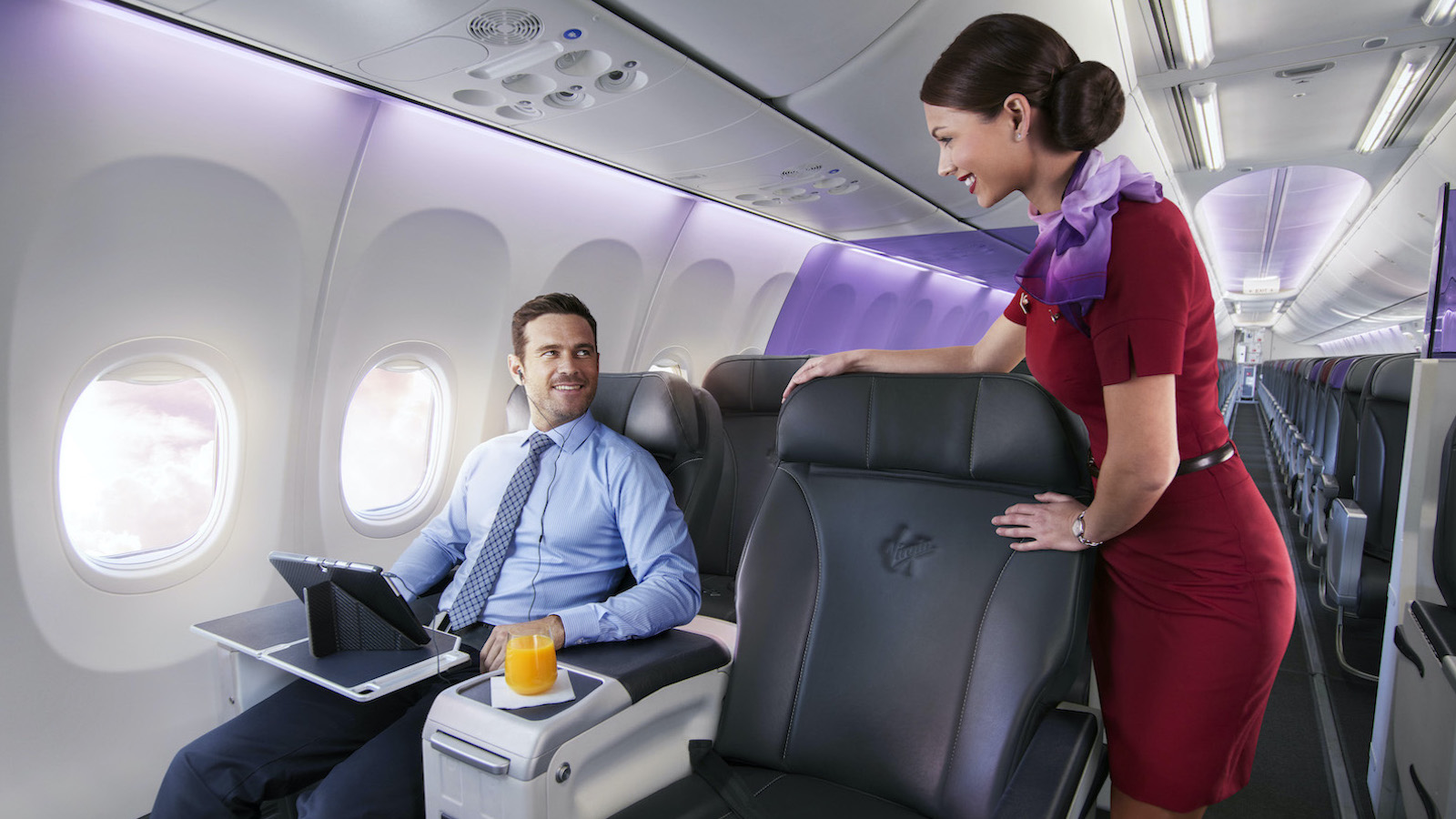 Why hasn't there been much change to Business Class in Australia?
The reason for this is most trunk routes in Australia are less than a few hours long and operate during the day. There isn't much justification to use fancy flatbed suites, which are expensive, heavy and take up a lot of valuable in-flight real estate.
Instead, Qantas and Virgin simply chose to compete on those longer transcontinental routes with the larger Airbus A330 Business Class, both of which eventually featured lie-flat suites.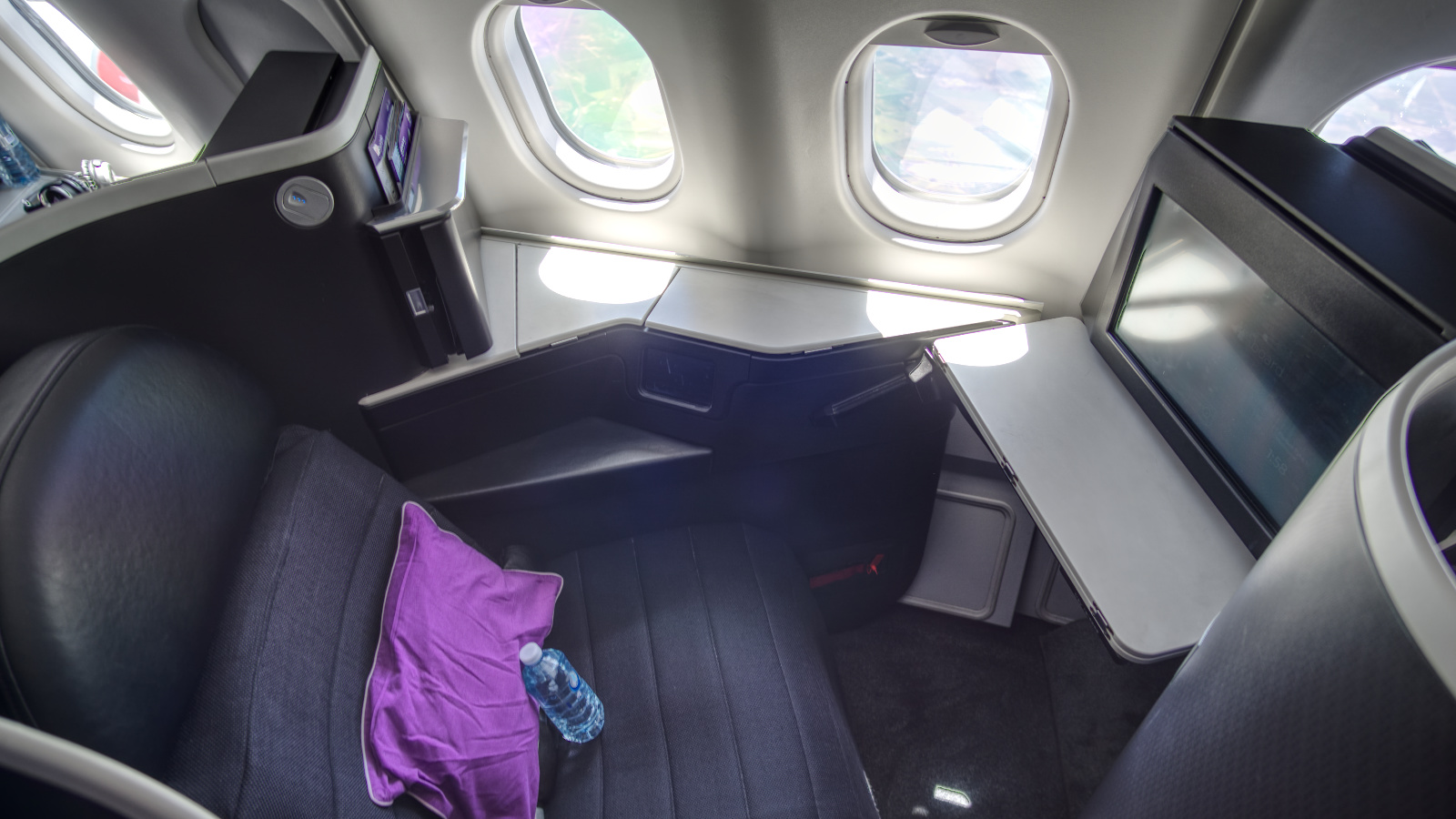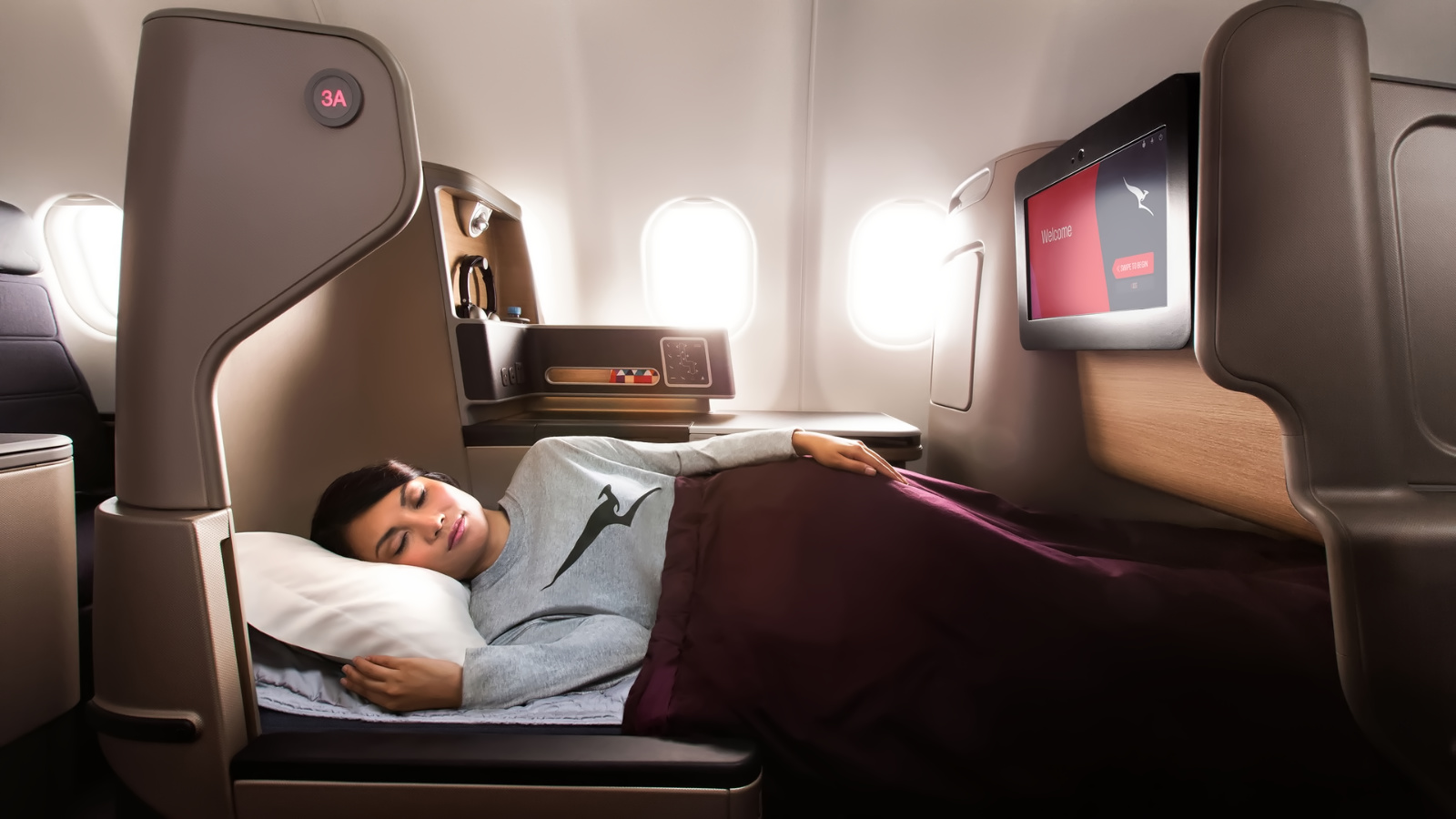 In 2017, Virgin Australia came close to actually picking a new seat for its highly-anticipated 'Perth Product' — a dedicated group of Boeing 737s that would service the city from the Eastern States. This never eventuated.
But with Qantas locking-in an order of up to 36 Airbus A321XLR (extra-long-range) jets from 2024, and Virgin Australia committing to 25 Boeing 737 MAX 10s from 2023 — both pictured below — the time is right for both airlines to consider the future of single-aisle Business Class.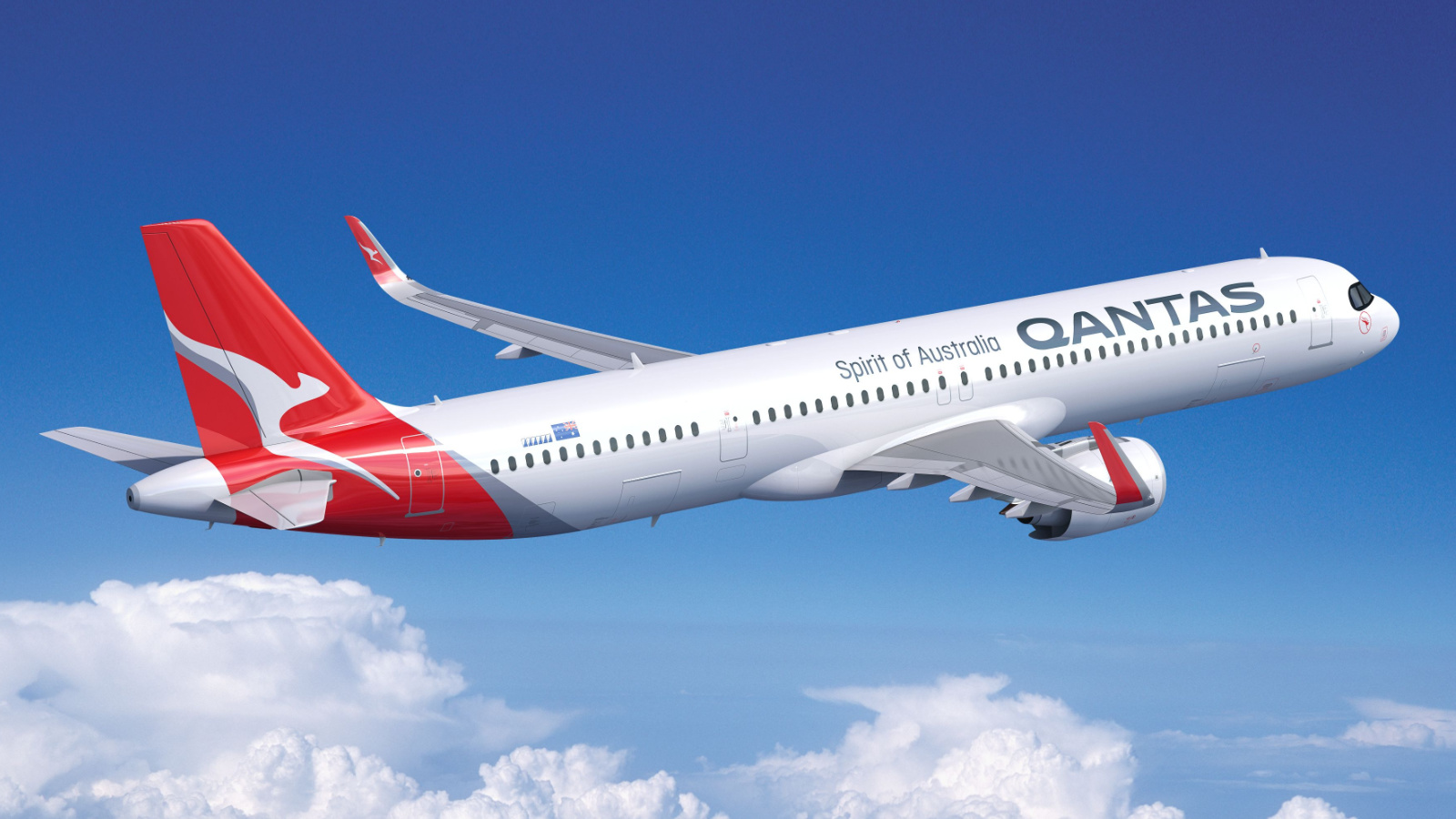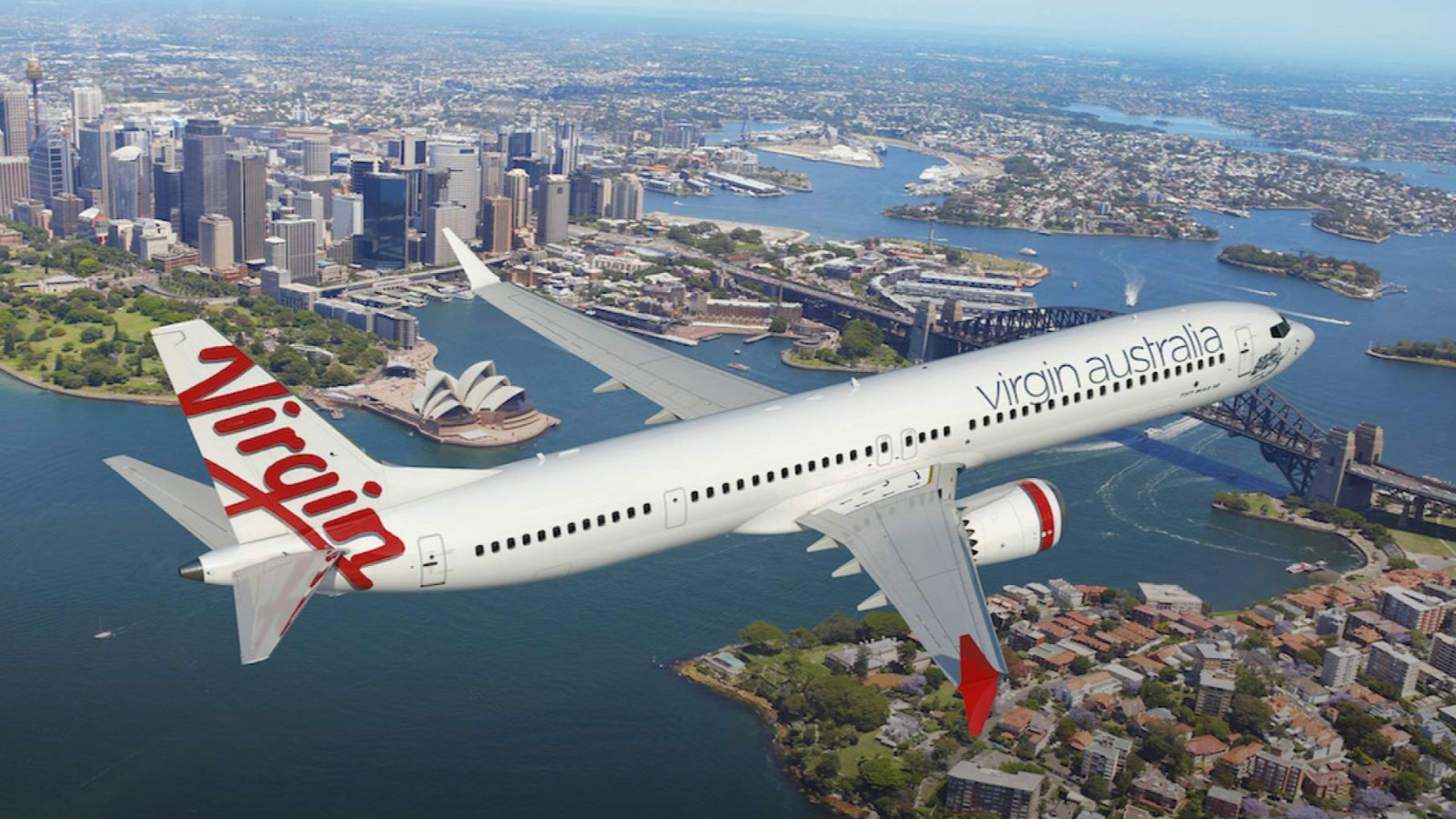 Here are the top upcoming Business Class seats that you could be seeing on Qantas or Virgin Australia one day — products from seat manufacturers Thompson Aero, Stelia, Collins Aerospace, plus concepts from design consultancy Factorydesign.
Ad – Scroll down to continue reading.Minimum spend, terms & conditions apply.
Fully-flat Business Class seats for single-aisle jets
Don't get your hopes up — the chance of either airline adopting fully-flat seats across all domestic flights is as high as Donald Trump becoming the next Australian Prime Minister. But we could see one of these options in a sub-fleet of jets designed to fly to Perth and overseas.
Keep in mind that Qantas' Airbus A321XLRs are capable of flying as far as Sydney-Tokyo, which usually clocks in at 9.5 hrs each way. You'll definitely want a Business Class suite with aisle access if you're going to be on a narrow-body jet for that long!
Thompson Aero Vantage Solo
Headquartered in Northern Ireland, Thompson Aero's Business Class seats are all the rage right now. In fact, US 'value carrier' JetBlue is the debut customer of the Vantage Solo seat, which adopts a sleek herringbone layout and a super-sized suite in the first row.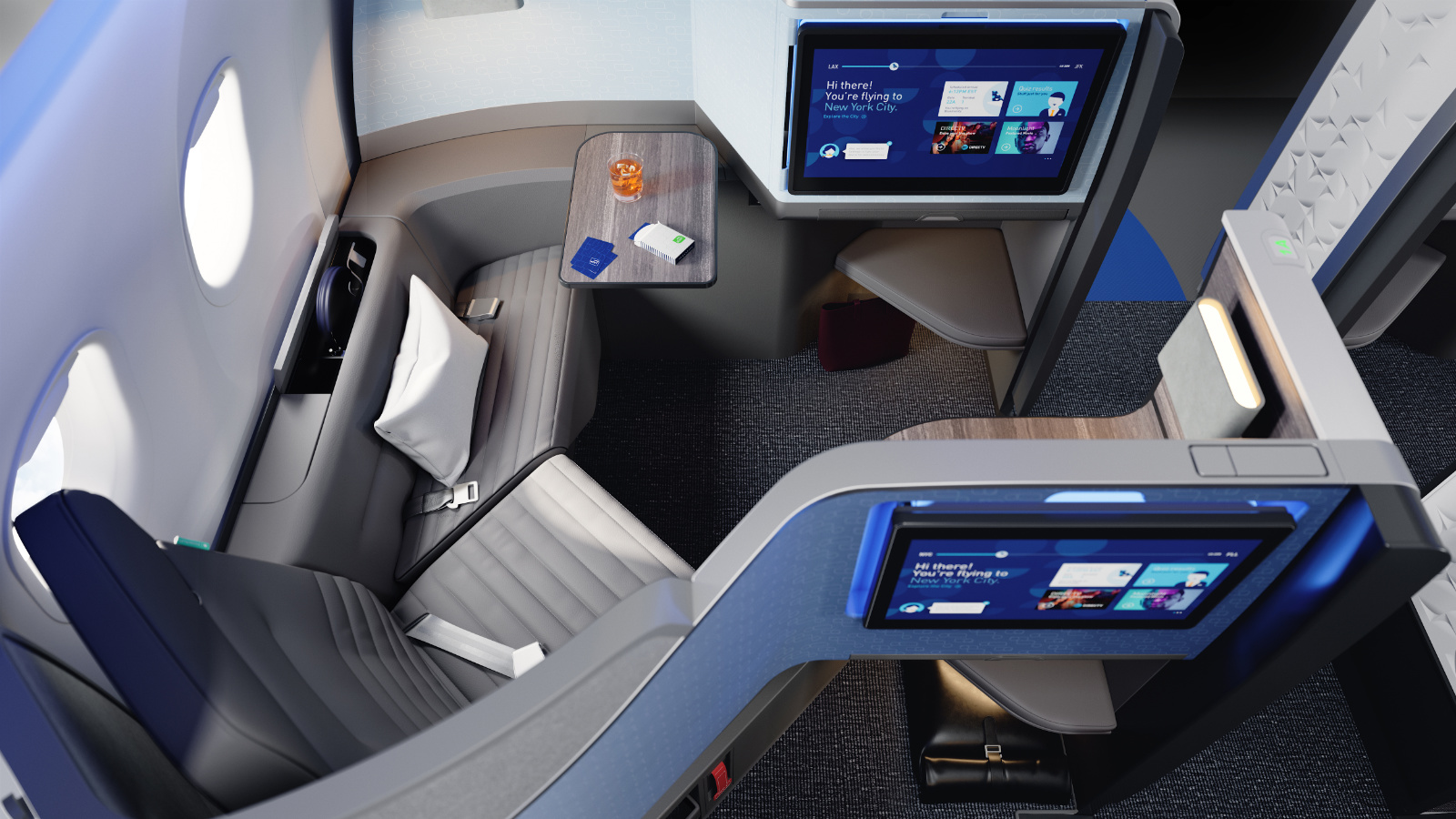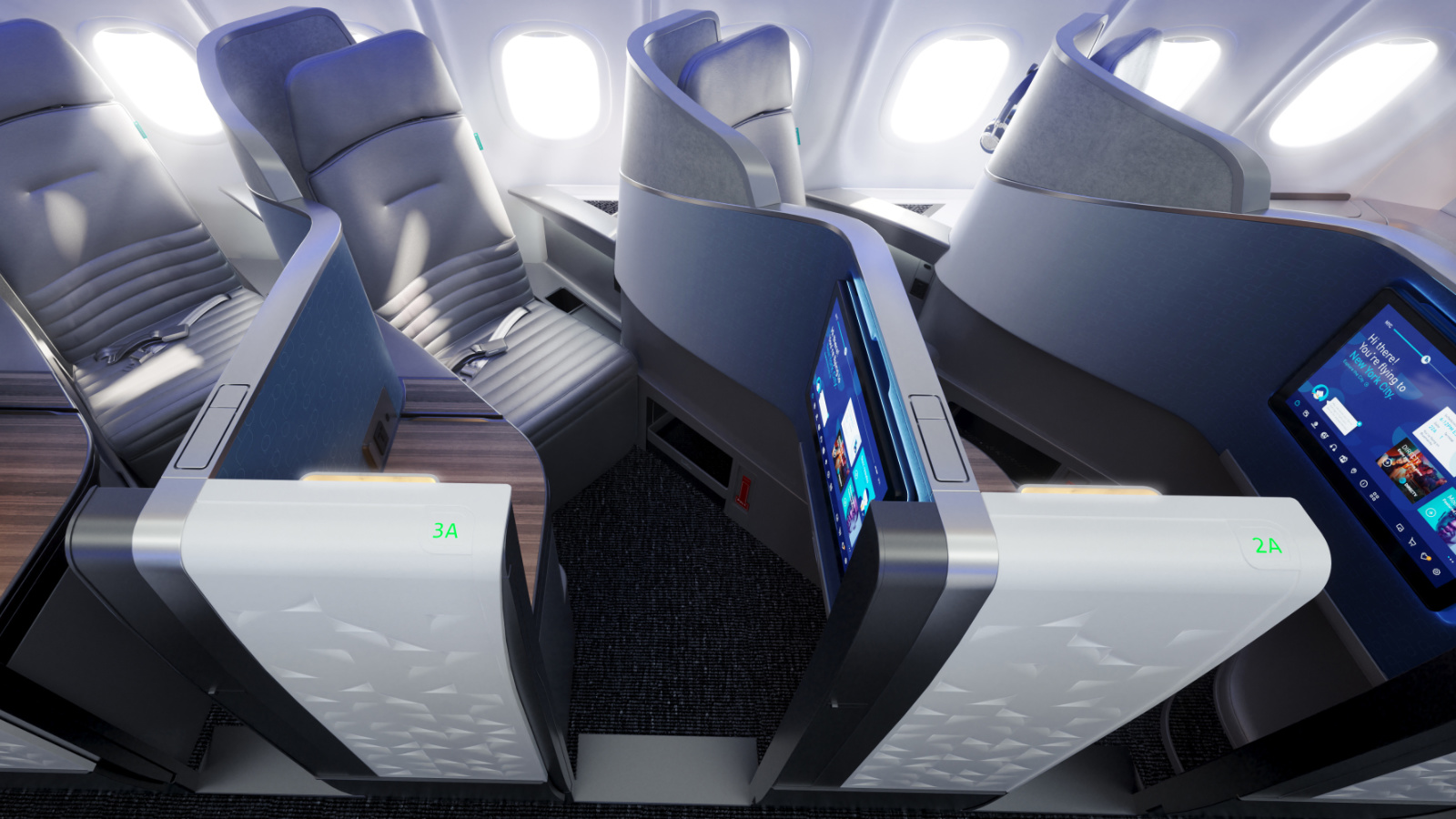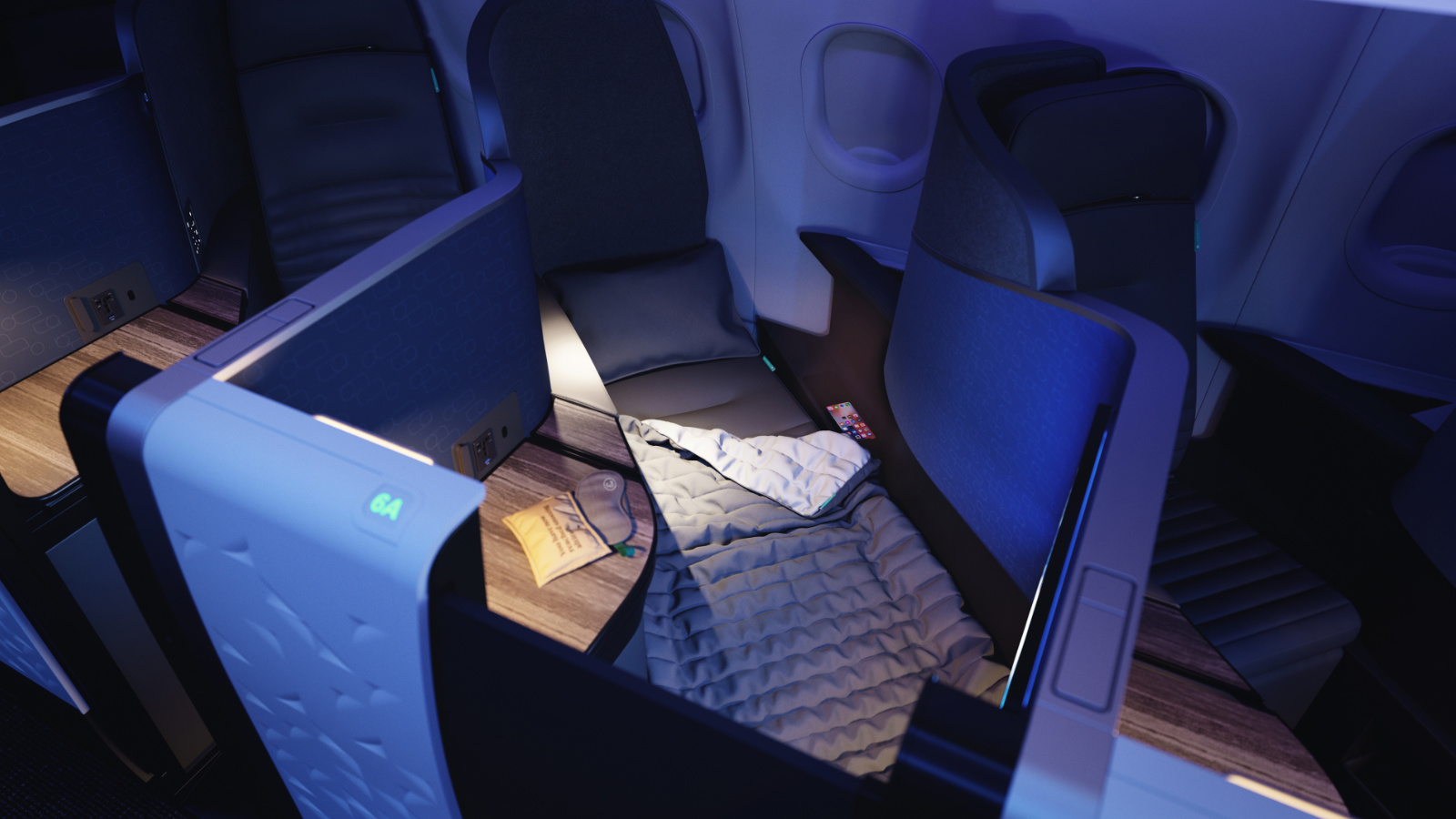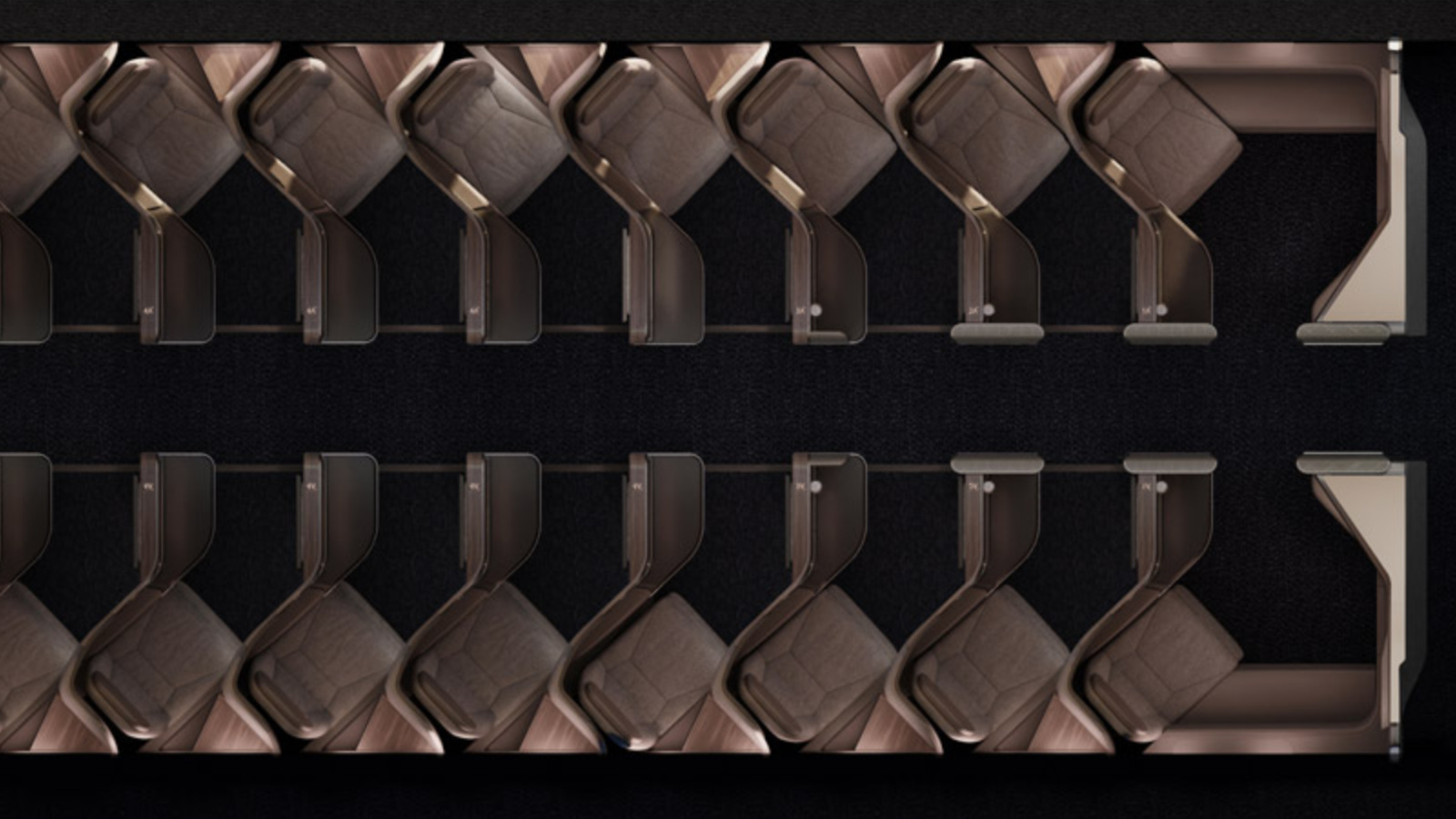 It's relatively high-density which is great for airlines, and the front-row suite can be sold as an upgrade option. While it offers doors, lie-flat comfort and easy aisle access for passengers, two common gripes include the feeling of claustrophobia, and not facing the windows.
Thompson Aero Vantage
On the other hand, the regular 'Vantage' seat can also be adapted for single-aisle Business Class. This is a more traditional forward-facing lie-flat seat that alternates in a 2-2 and 1-1 layout. The main disadvantage is the lack of direct-aisle access for some passengers against the window.
FlyDubai (pictured below), Aer Lingus and JetBlue are three examples of airlines which have the Vantage seats in Business Class. We'll also expect to see these seats on Singapore Airline's future Boeing 737s.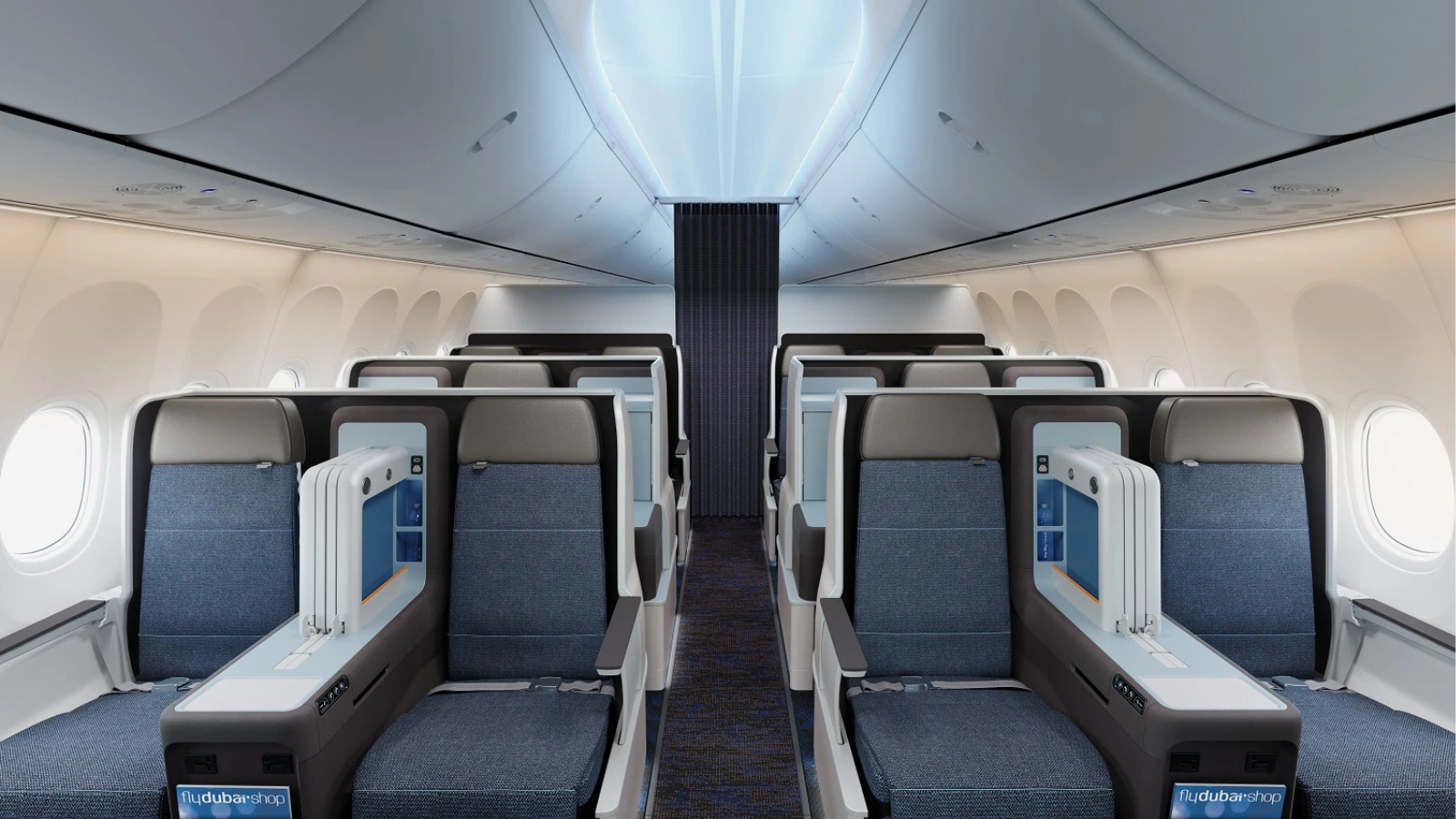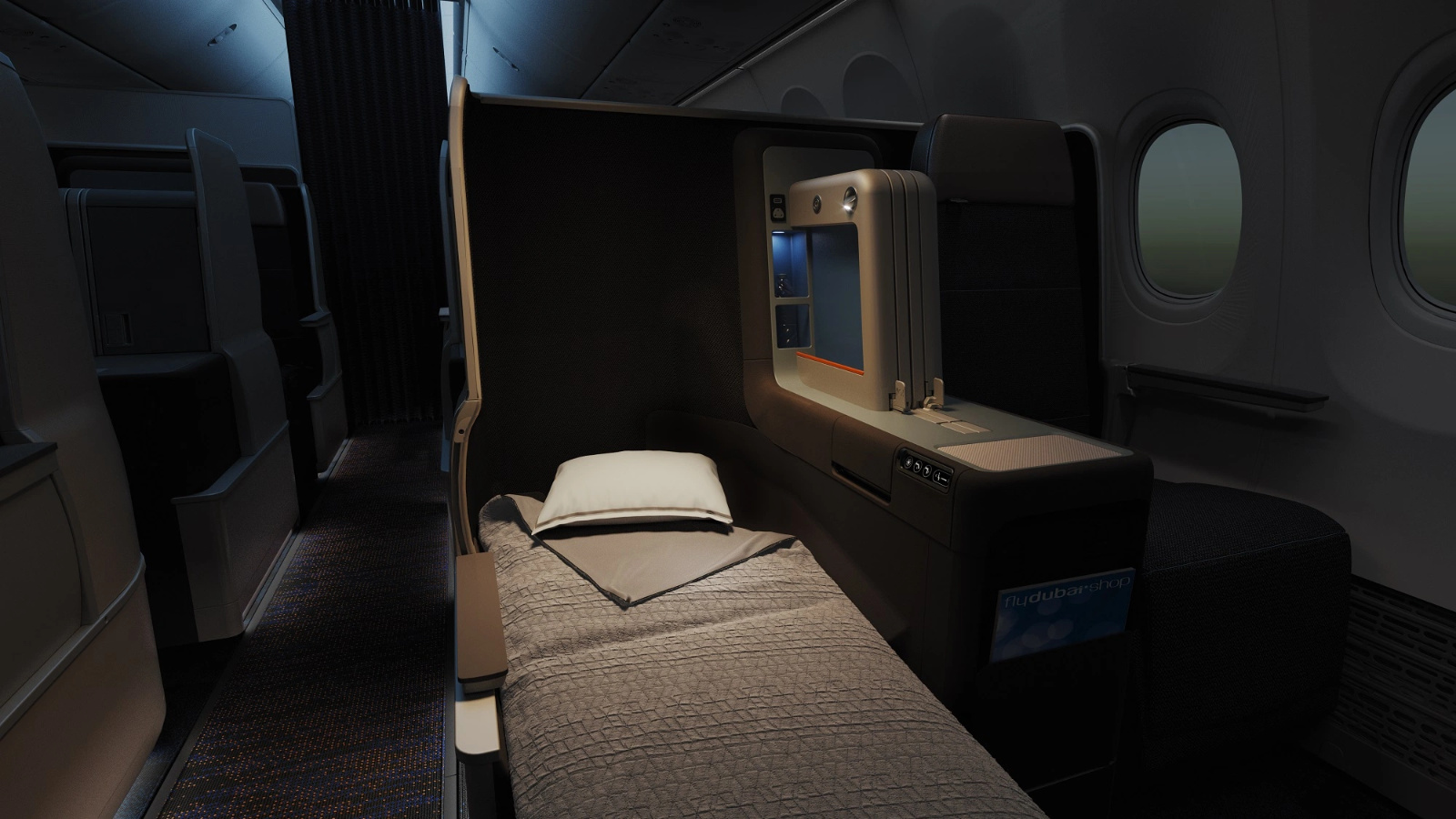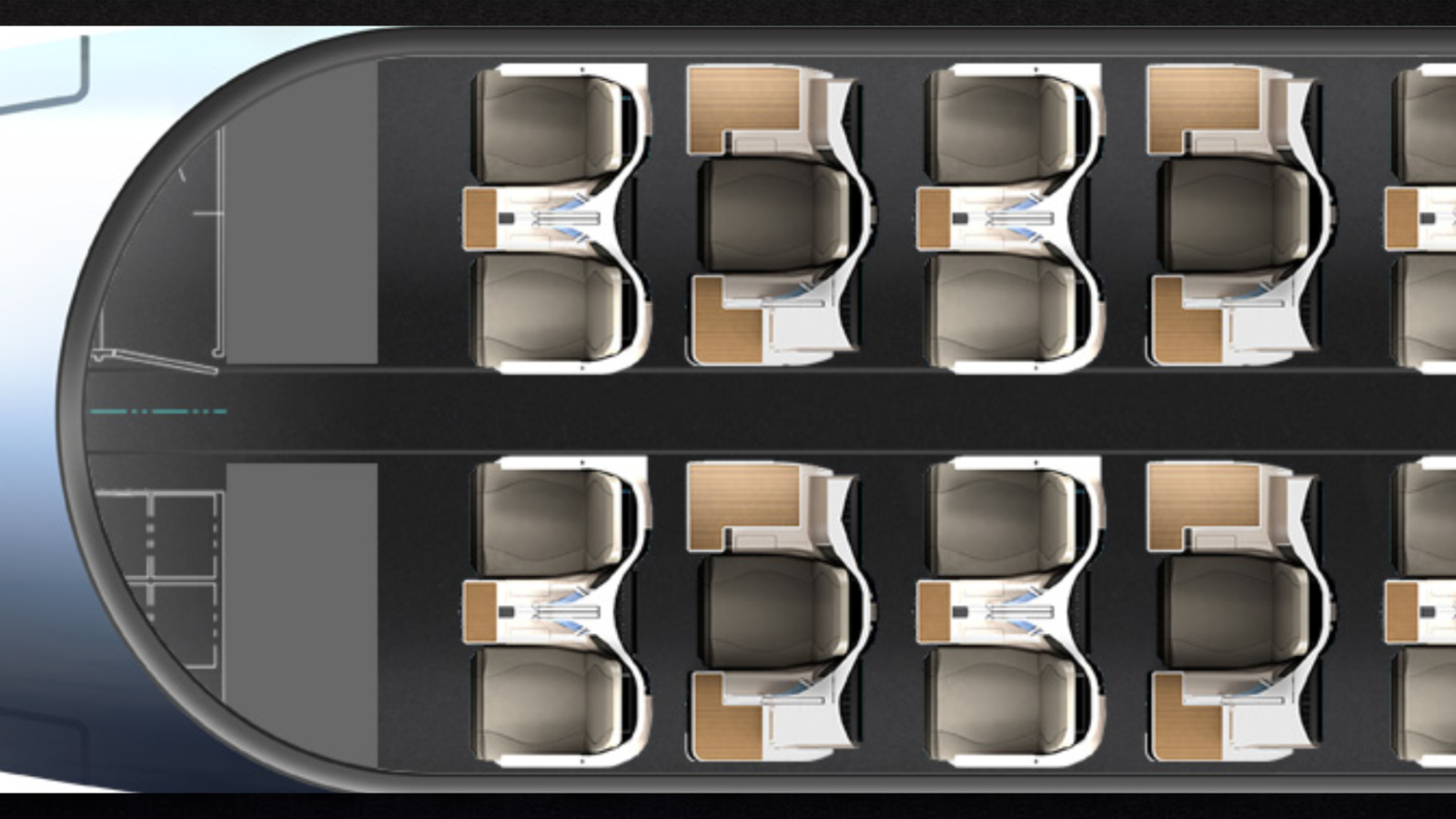 If Qantas or Virgin Australia want a tried-and-tested single-aisle Business Class seat, then the Vantage and Vantage Solo are strong contenders.
Stelia Opera
Only launched in October 2020, 'Opera' is the latest product from French aerospace company Stelia. Designed for luxury on transcontinental routes, Stelia Opera could be a choice for Qantas in the premium international segment. For us, this seat might just tick all the boxes.
It adopts the popular reverse-herringbone approach so you still enjoy a spacious suite, lie-flat bed, direct-aisle access and possibly a privacy door, but you're also facing the windows for a better view and to alleviate the feeling of being closed-in.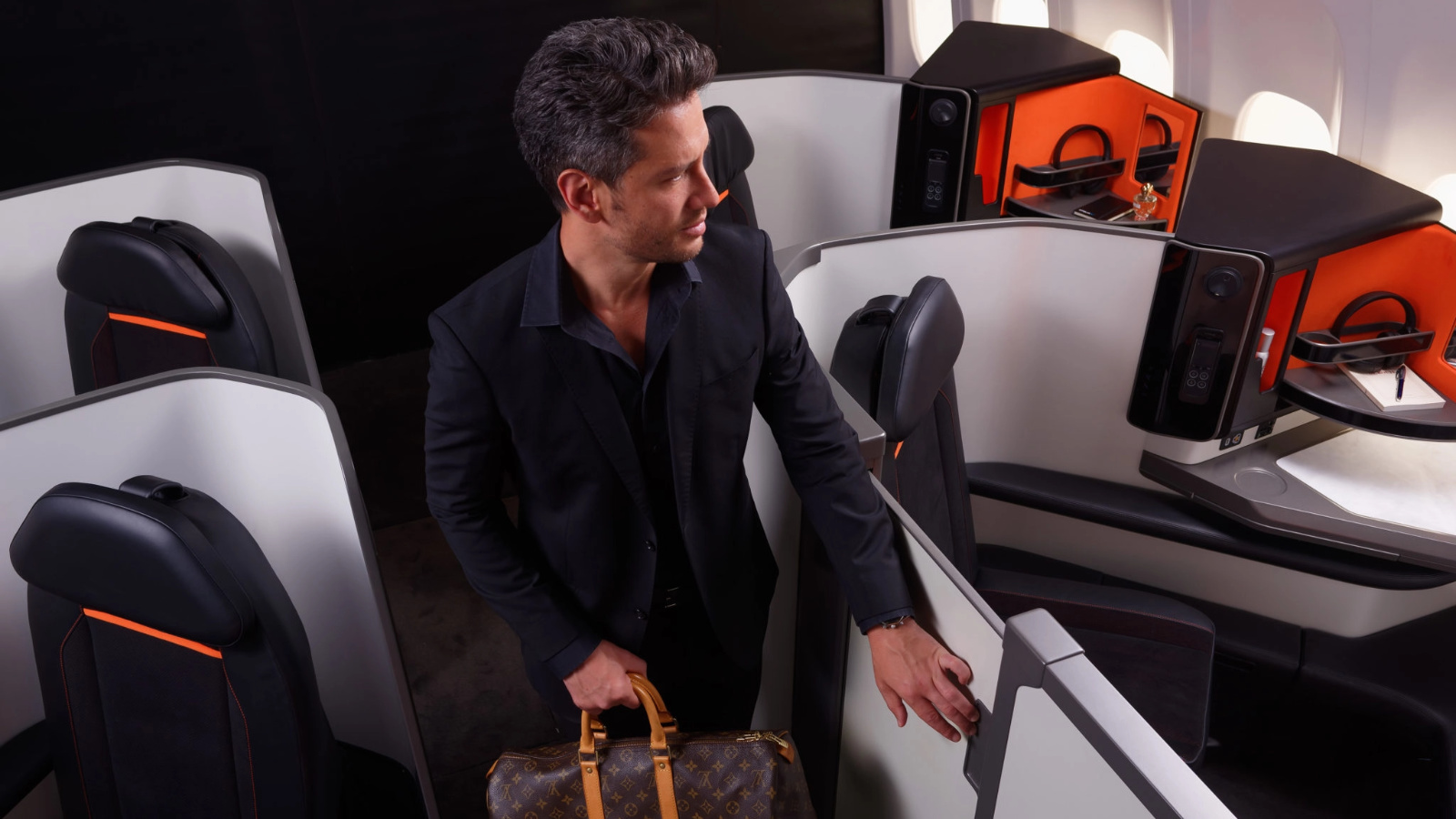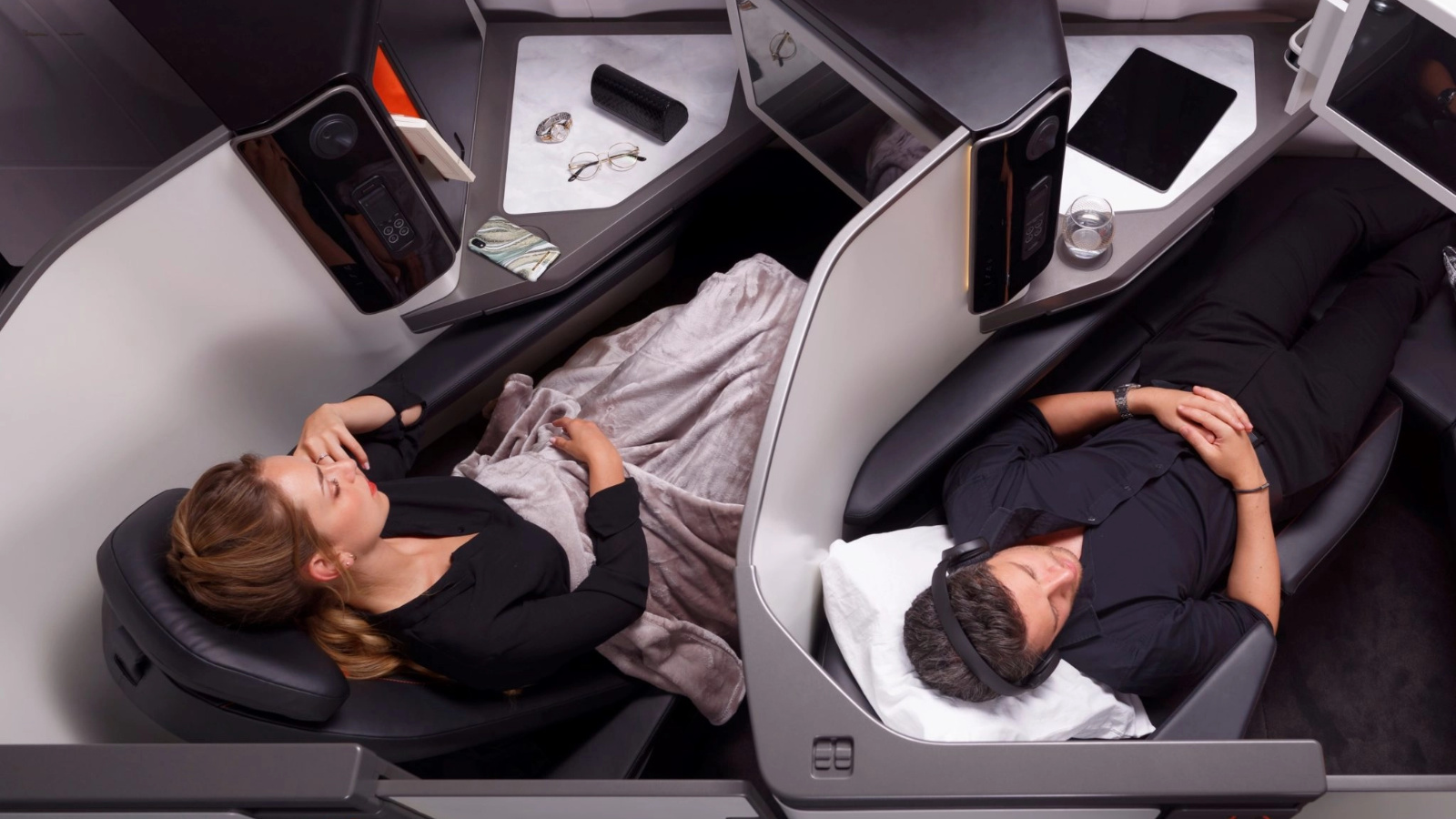 Stelia promises to address regular complaints with this style of seating, including a wider footwell, the widest bed possible on a single-aisle jet, and up to 20 inches (50cm) of in-flight entertainment eye-candy.
Collins Aerospace Diamond
Rounding up the pack is the Collins Aerospace Diamond, a smaller version of the popular Super Diamond variant that Virgin Australia boasted in its Airbus A330 Business Class.
The standard Diamond option is already found in numerous narrowbody jets, such as the Delta Boeing 757 Business Class and American Airlines Airbus A321 Business Class — both airlines use those jets for long-range domestic (e.g. New York to Los Angeles) and international flights.
Closer to home, Philippine Airlines also uses these seats on its Airbus A321 missions from Manila to destinations like Perth and Brisbane.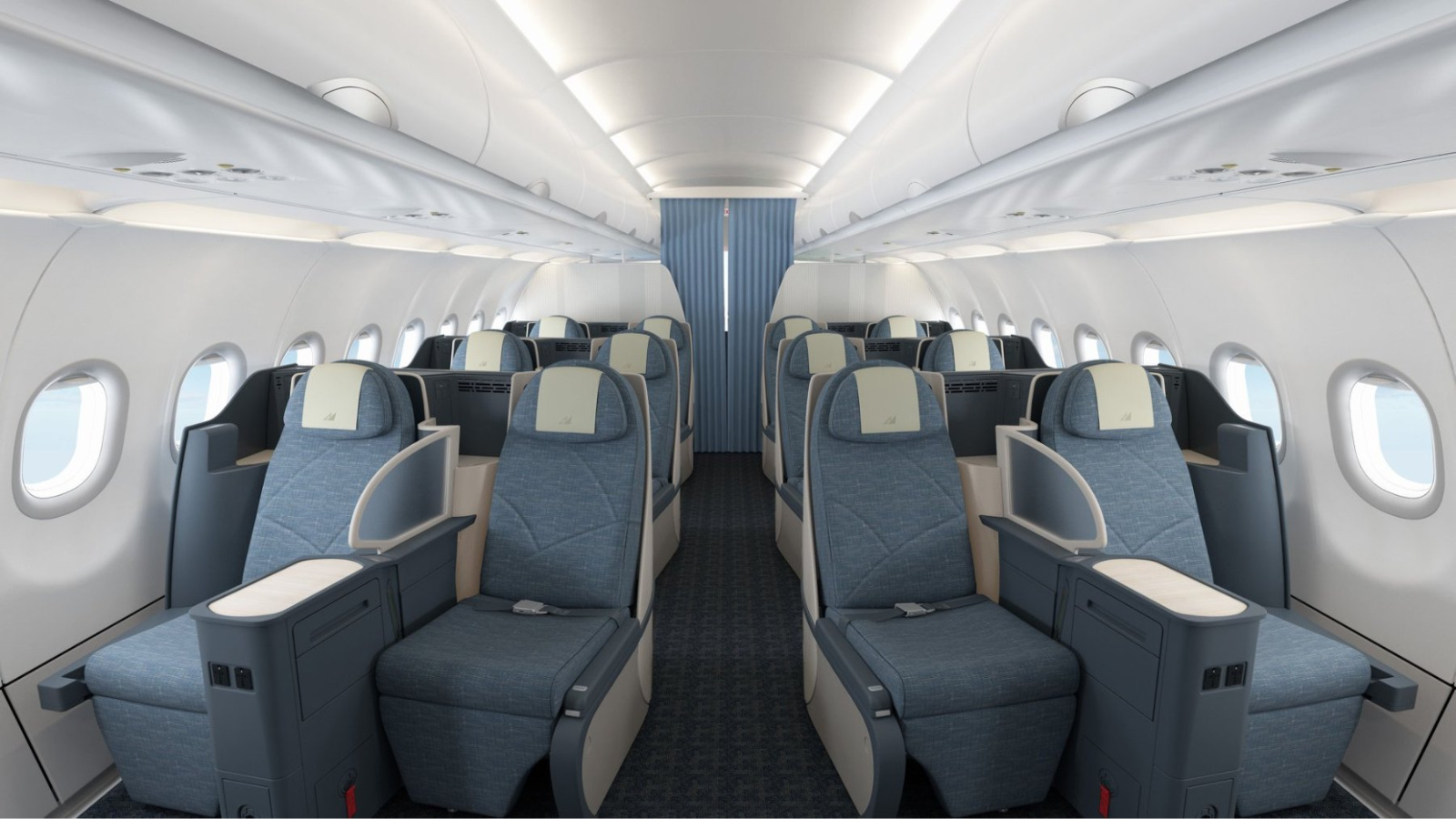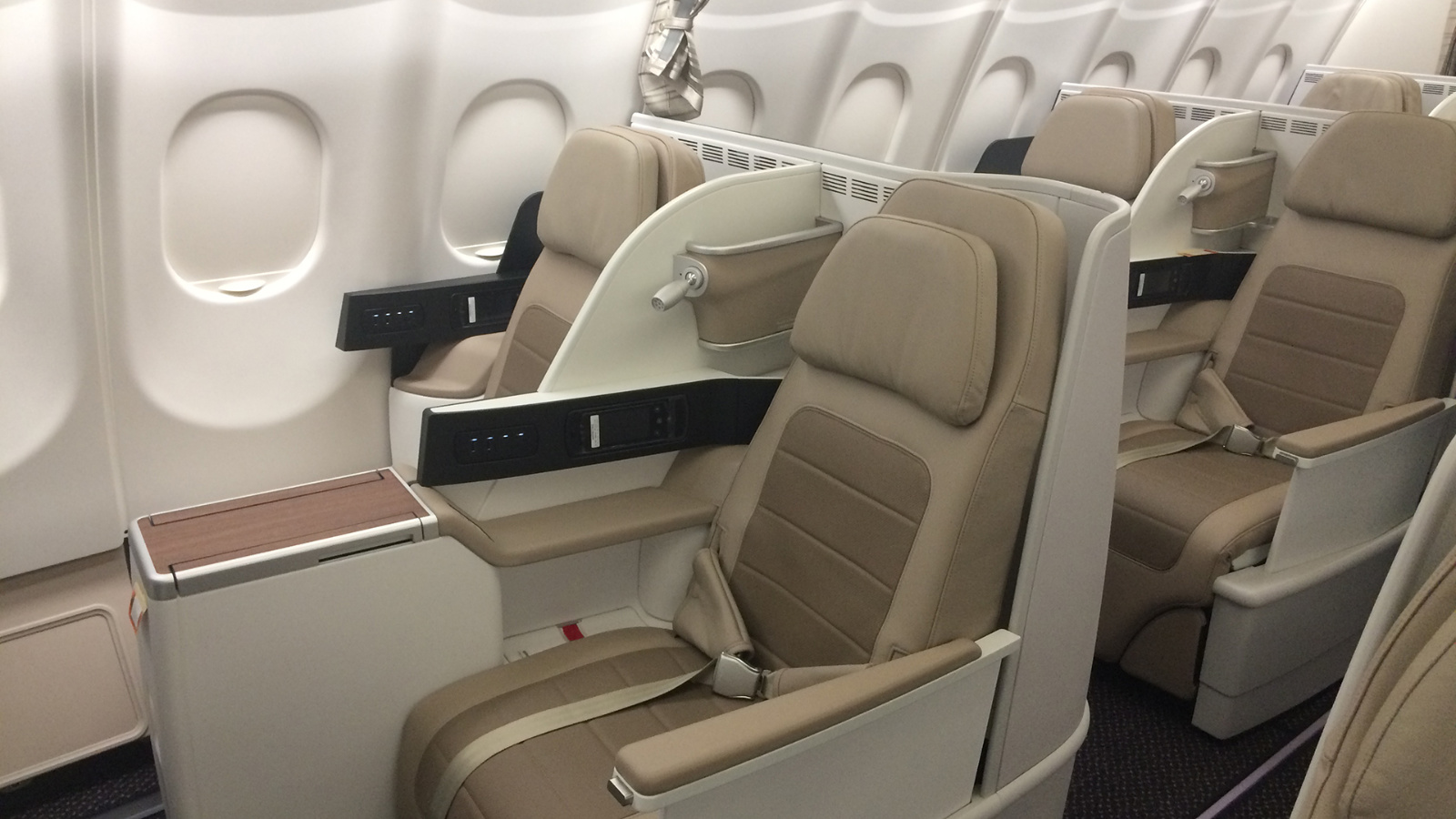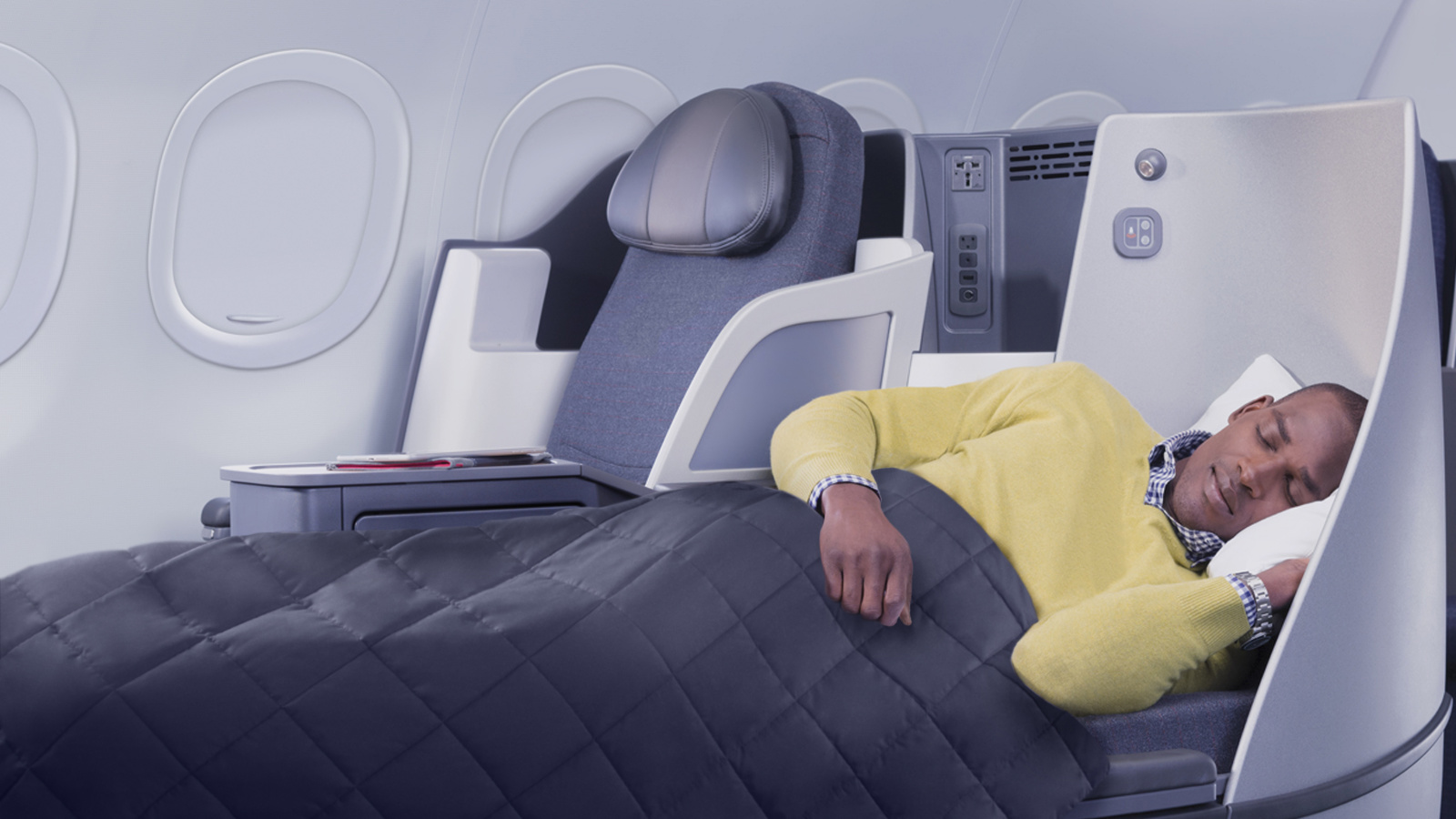 This is another high-density layout, which sacrifices storage space, privacy and direct-aisle access in order to fit more passengers horizontally.
Recliner Business Class seats for single-aisle jets
Who says recliner seats has to be boring? For shorter flights where lie-flat simply isn't necessary, Qantas or Virgin Australia might deck out its incoming fleet with a selection of these innovate recliner options.
Factorydesign Access
Fresh off the press in 2021, London's Factorydesign is out with another Business Class concept that will turn heads — a mid-market 'hybrid' seat that could be right at home with a mid-market 'hybrid' carrier… sound familiar? #VirginAustralia
As reported on TheDesignAir, the 'Access' seat is pitched as an angled Business Class recliner which offers a comfortable recline, and crucially, aisle access for window-seat passengers as well. This is created by separating the window and aisle seat, so there's a passage in-between.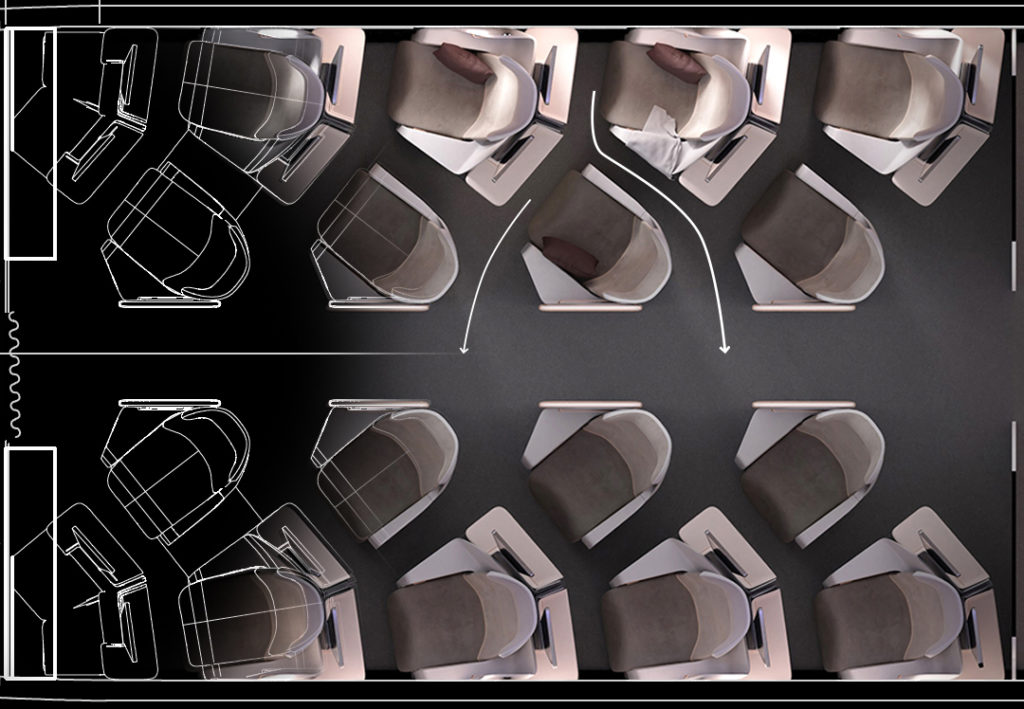 The seats themselves also have enough of a 'wow' factor to differentiate themselves from the status quo. The minimalistic design features a fixed shell and plenty of space for a large entertainment screen.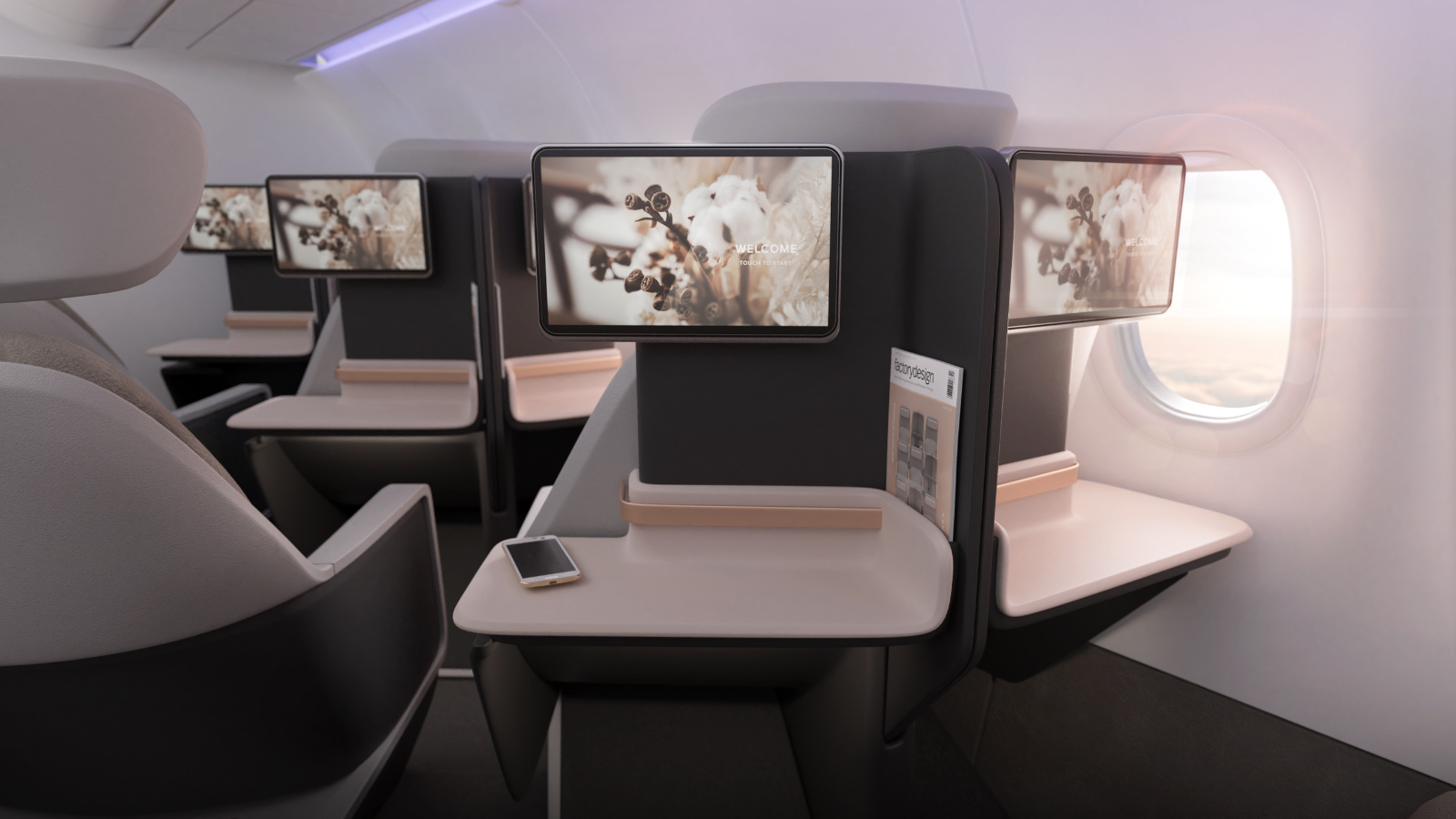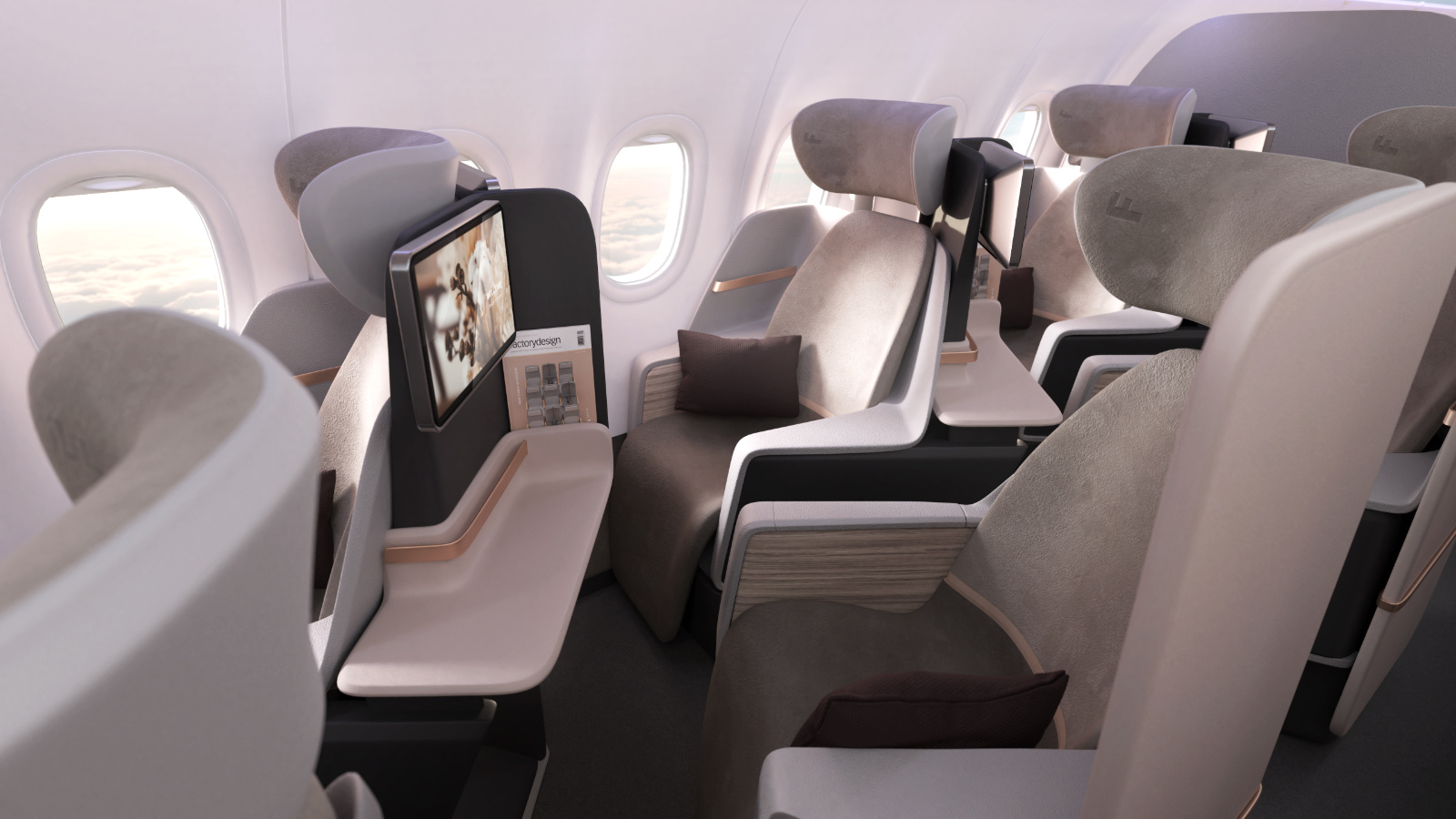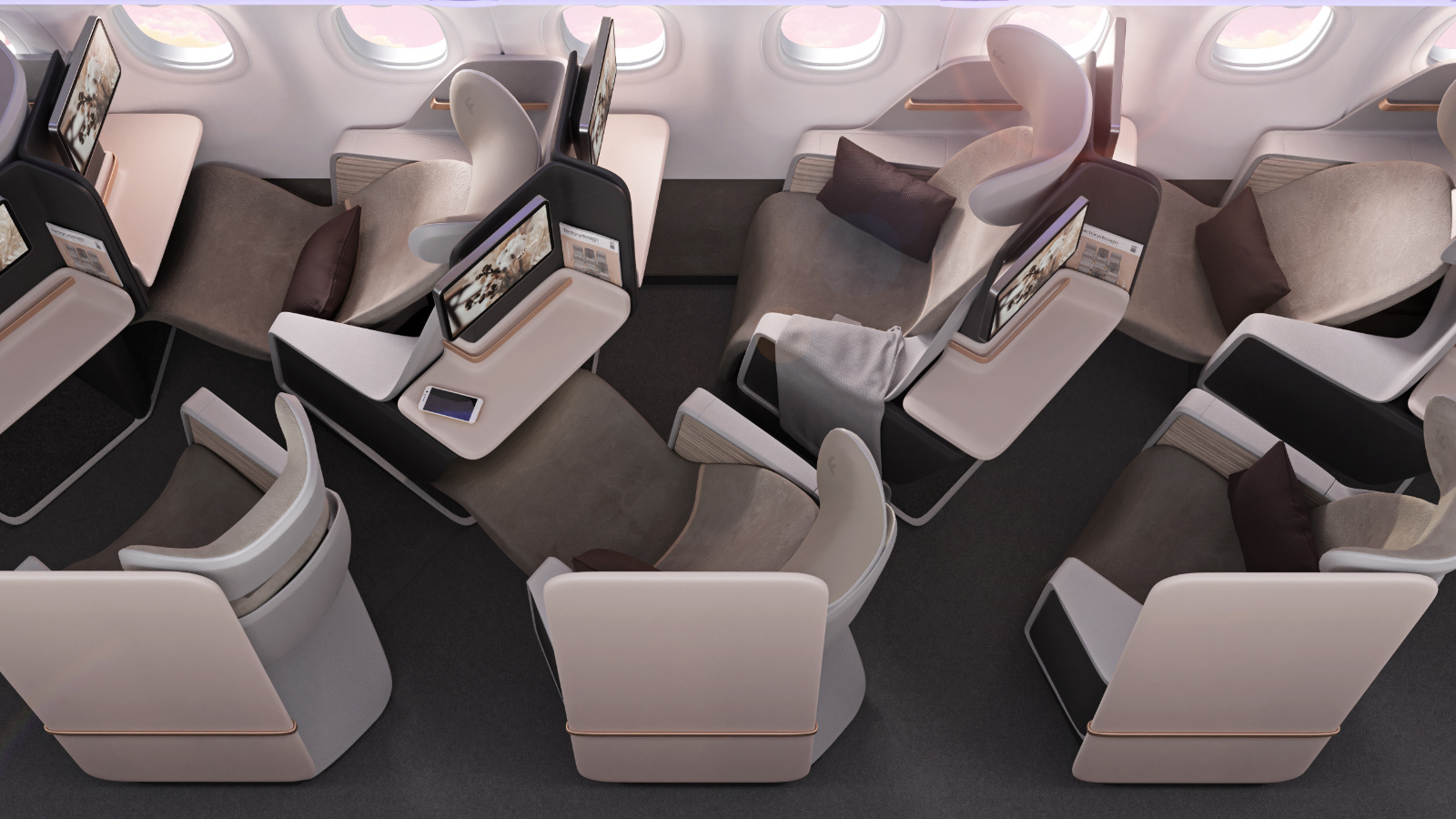 If this concept takes off, it could actually be a revolutionary Premium Economy seat as well, given it wouldn't likely cannibalise Business Class lie-flat demand too much.
Stelia Celeste
We now dovetail back into the realm of the standard recliner. The Stelia Celeste is found on a few carriers, including Avianca and Air Côte d'Ivoire. It boasts 40 degrees of recline in a fixed-back shell.
It would be well-suited for Australia domestic flights, though you'll probably wish for a suite if flying to Singapore or Tokyo instead, for example.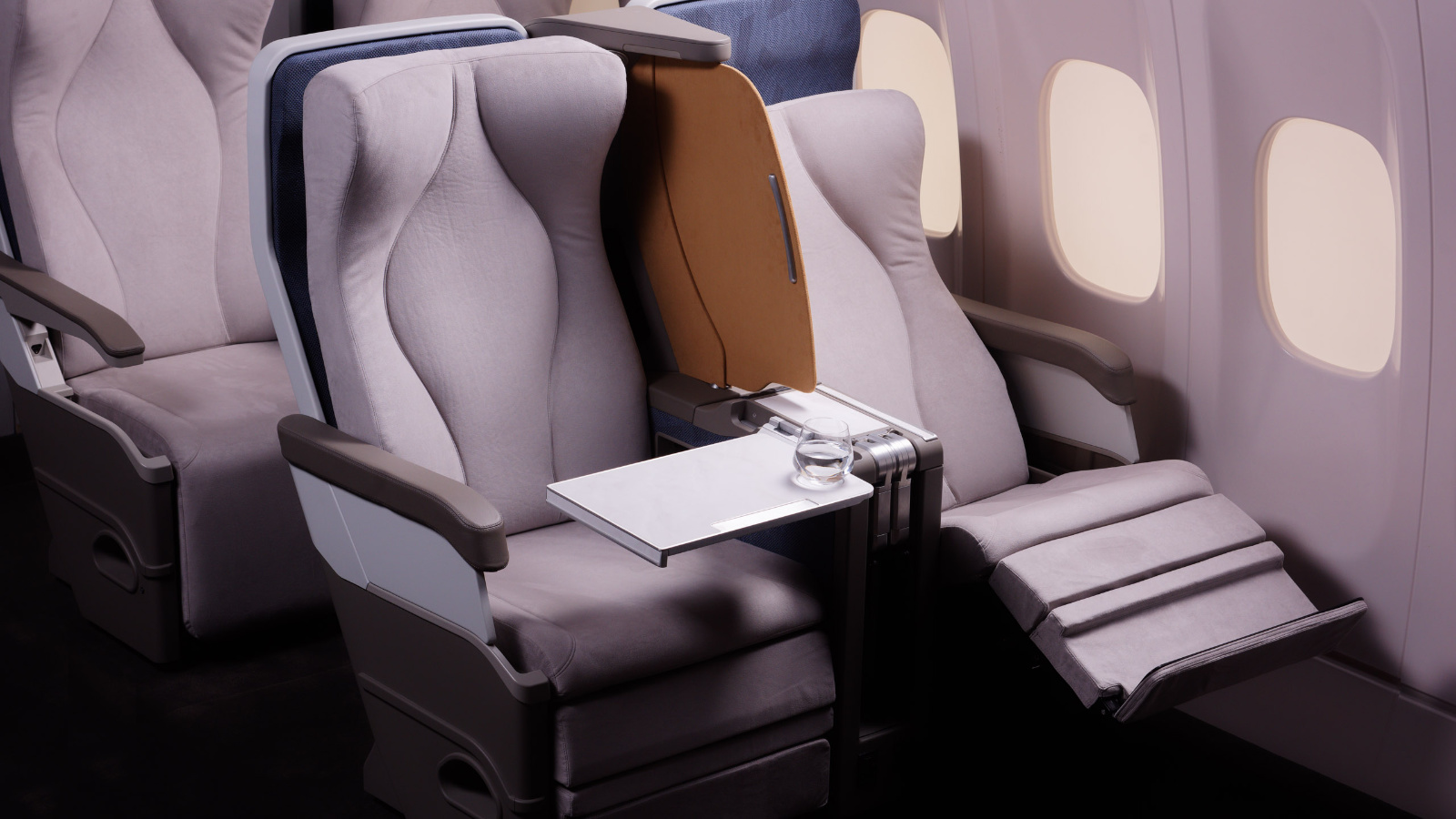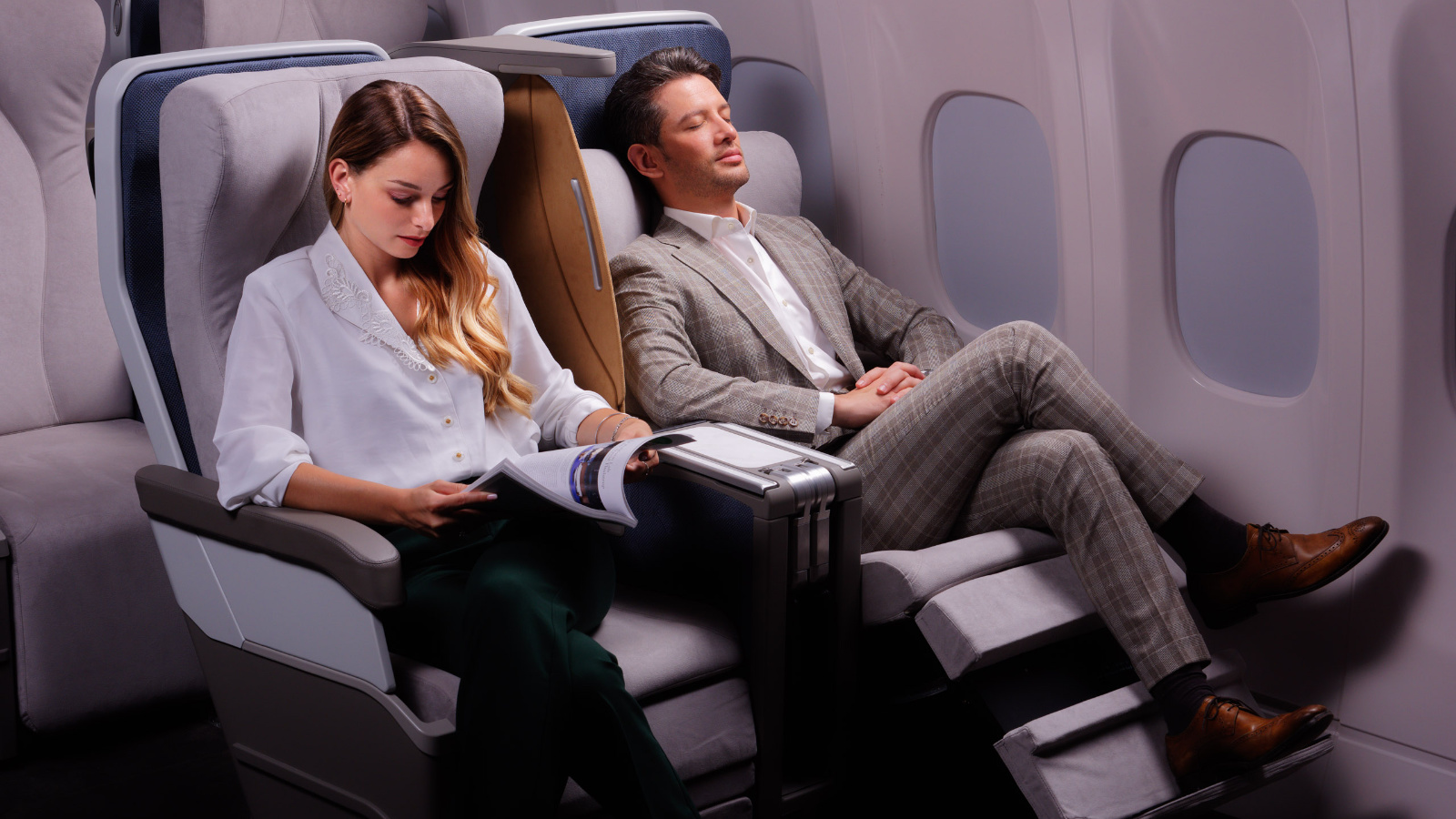 Collins Aerospace MiQ
The MiQ seat features on Turkish Airlines' latest single-aisle jets, including the Airbus A321neo. (Incidentally, Cathay Pacific and Hainan Airlines also chose this for its latest Premium Economy seating).
There's not much more to say about this, but Turkish Airlines did customise the seat with some handy head privacy dividers. You'll also be able to retract the armrest on the aisle side.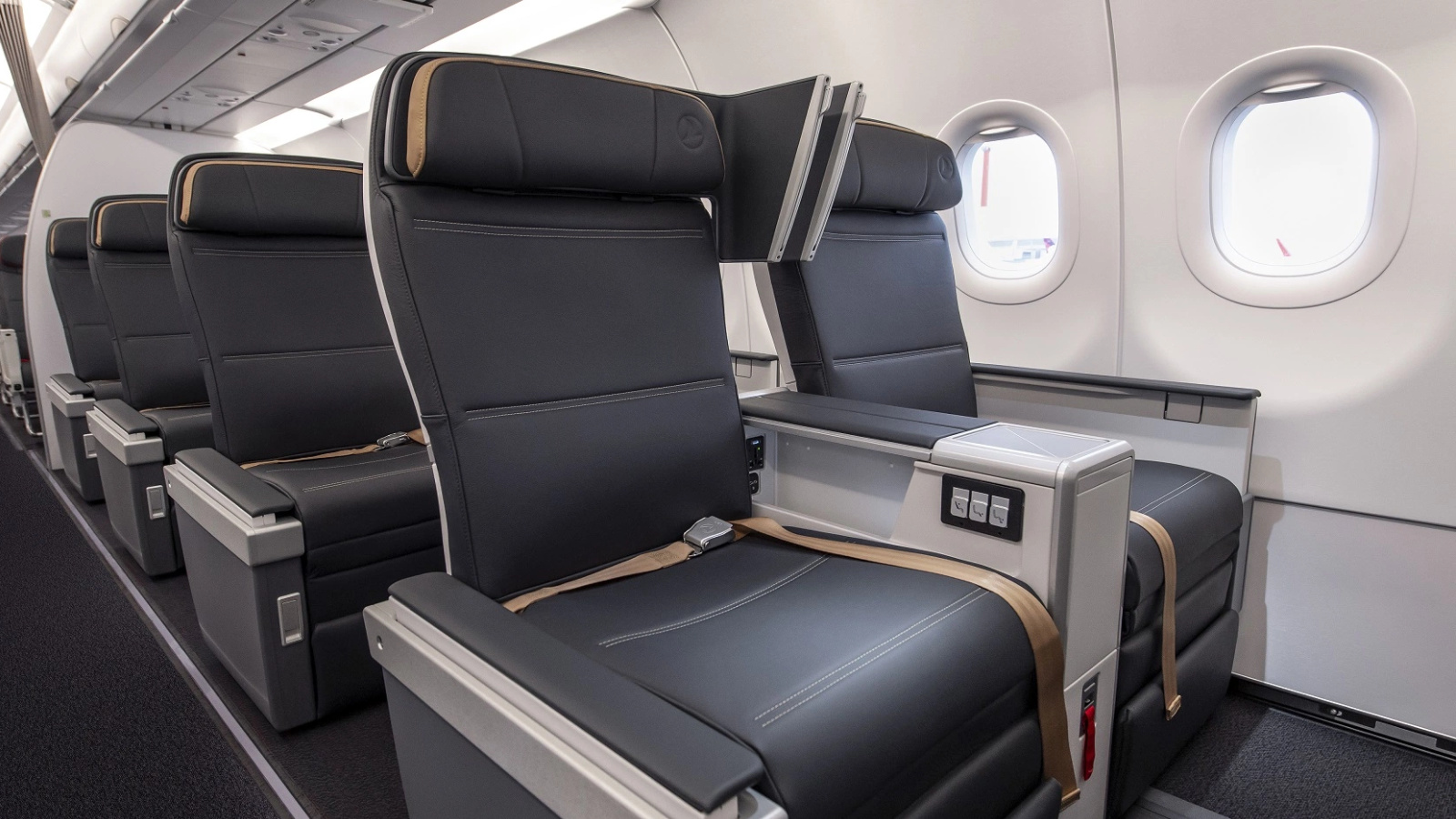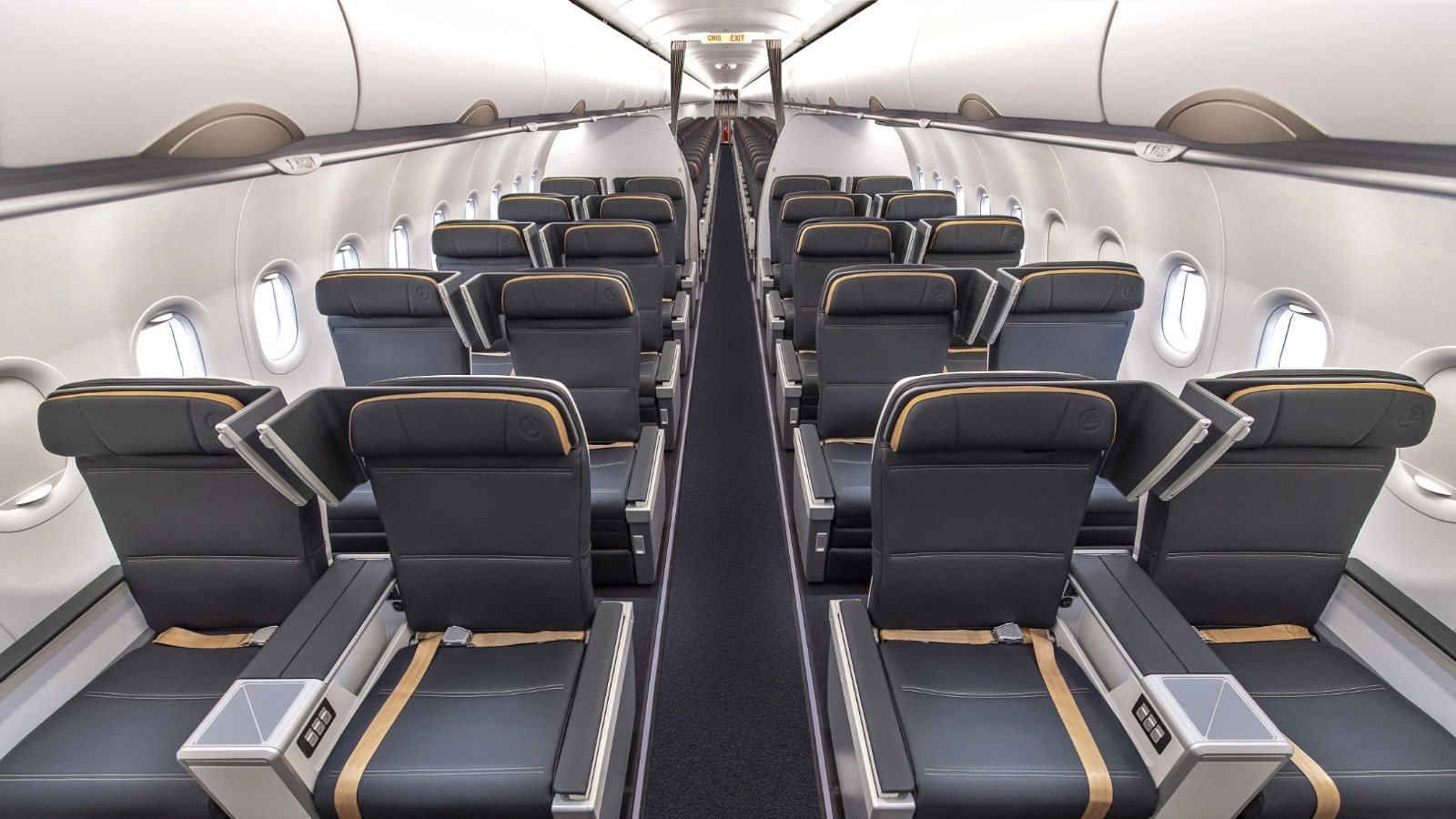 Factorydesign Isolate
Finally, here's a quirky option from Factorydesign's labs that we hope doesn't make its way down-under into the premium cabins of Qantas or Virgin Business Class.
In the style of 'Euro Business', where it's essentially Economy seating with the middle seat blocked out, 'Isolate' is a movable screen kit that can be installed in existing seats. with a partition and side-table.
It's designed with COVID-19 travel in mind, but the Factorydesign website hints that, "the kit of parts also have a life after the Covid-19 era where it is a way to transform short-haul economy class seats into a business class offering."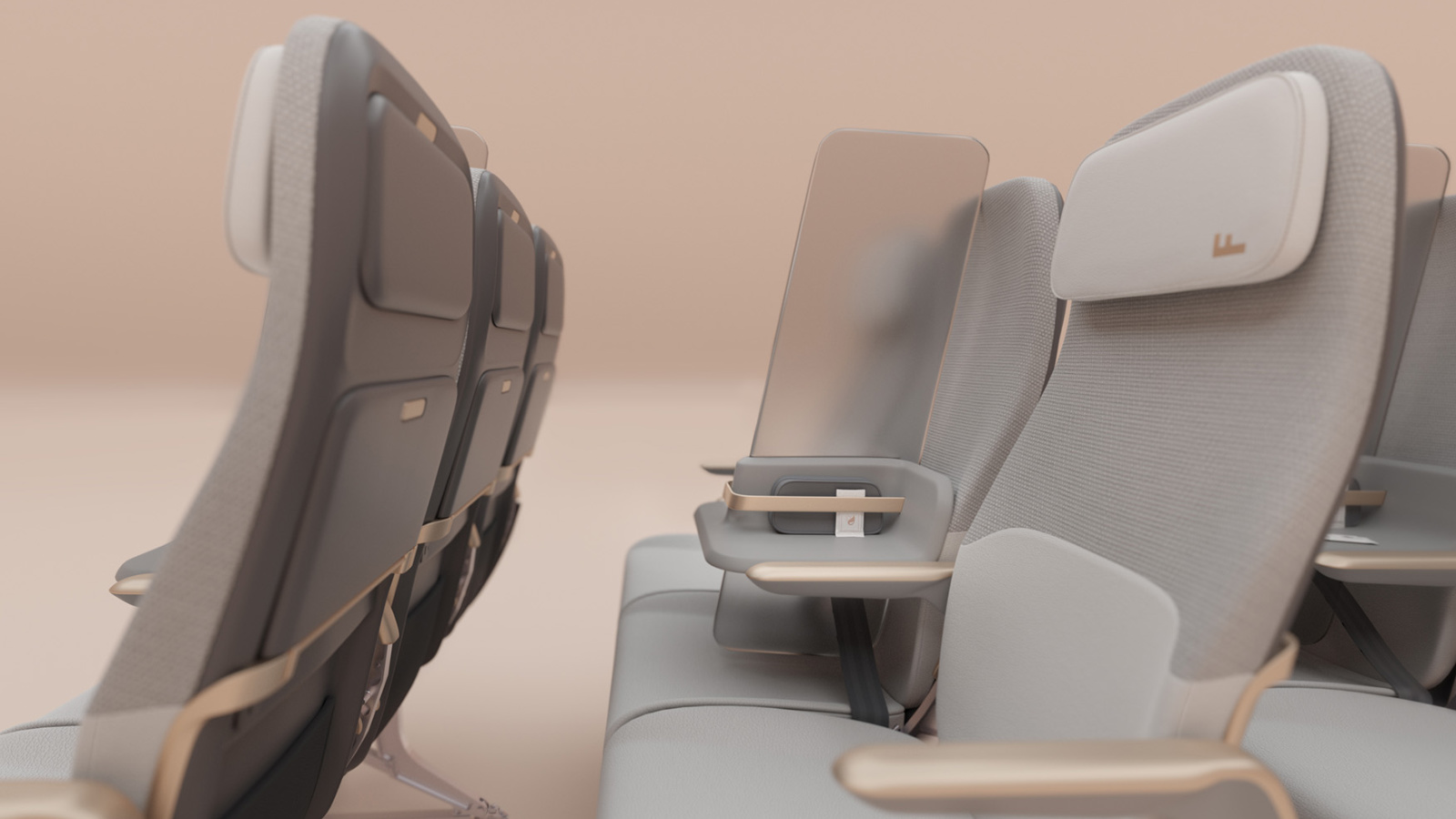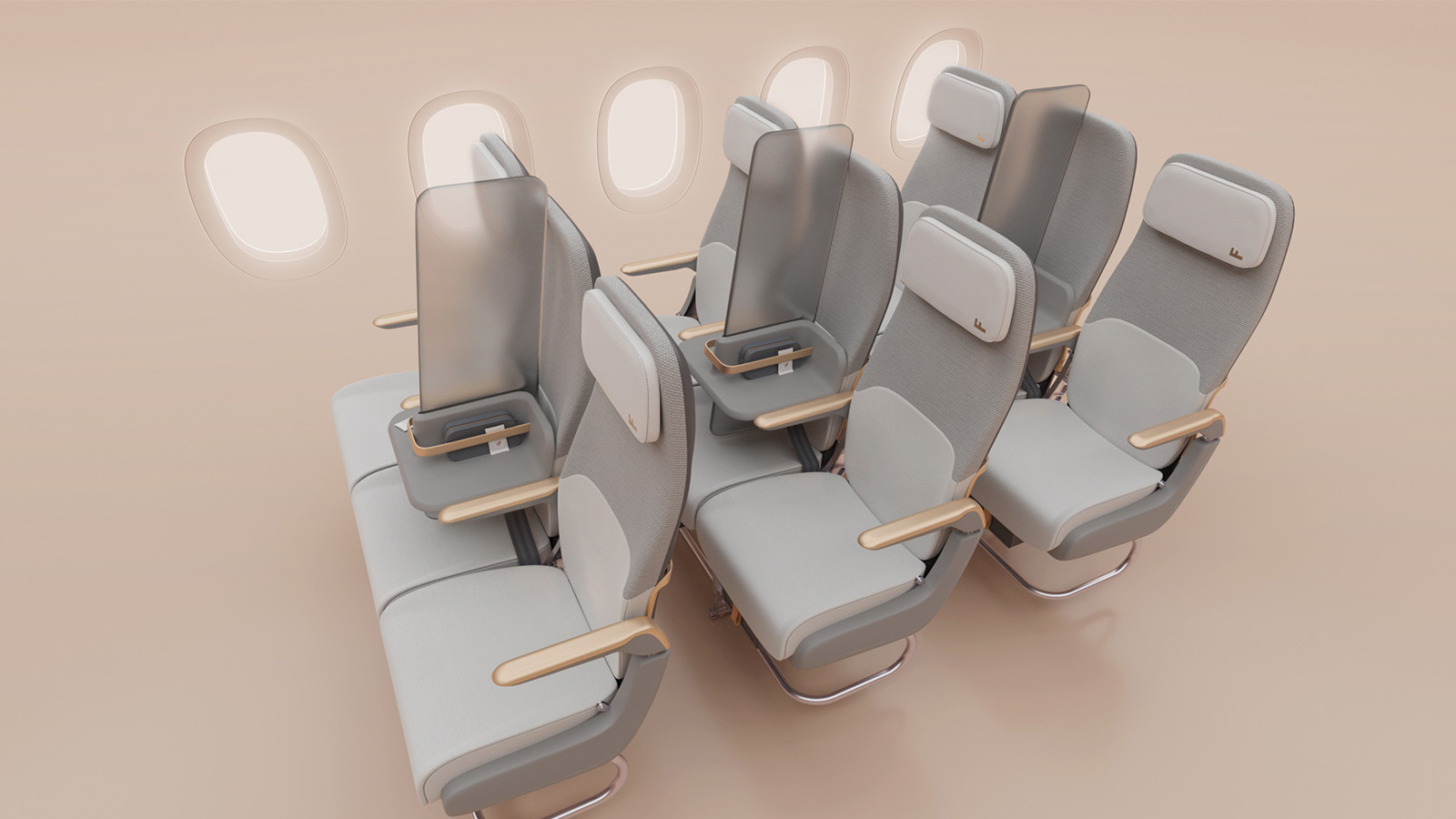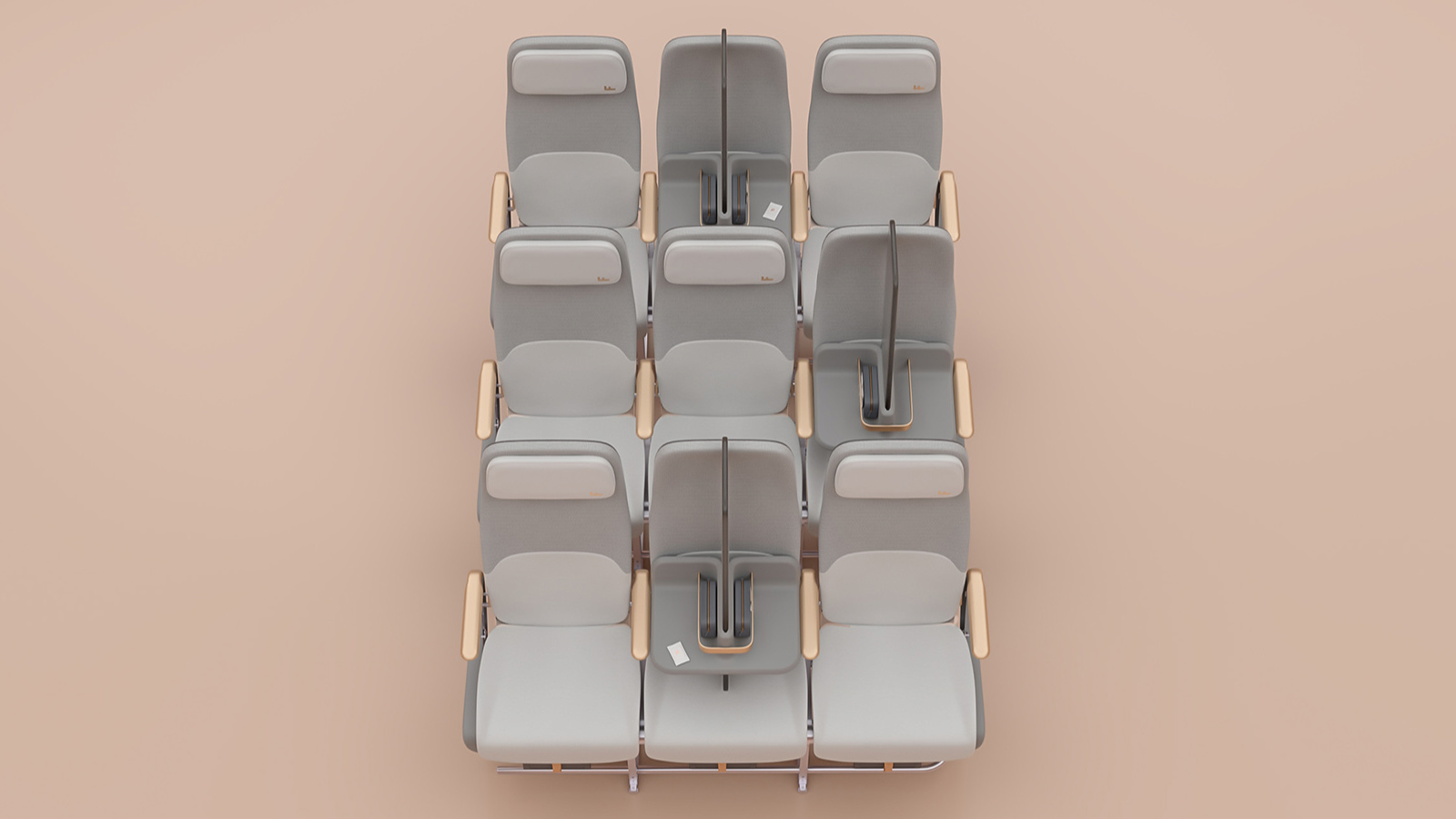 Undoubtedly, the bean counters at Qantas and Virgin would love this concept on paper due to its flexibility of seating (perhaps with some extra-legroom rows at the front to compensate), but ultimately, this would leave business travellers unimpressed.
However, if the 'Isolate' gets rolled out in Economy class as a neighbour-free add-on, that could be a whole different story…
Summing up
The future is bright for Business Class on single-aisle jets, if these products are anything to go by. (Note that there are a few seat manufacturers we haven't touched on in this article, such as Recaro).
Some designs are still concepts, though most of the seats mentioned in this article are already in use by various airlines worldwide.
It's likely that Qantas and Virgin will opt for customised versions of the popular seats that are already certified right now. But if the timings work out, could we see one of the new concepts debut in Australia?
The final piece of the puzzle is whether Qantas and Virgin will choose different seats for part of its fleet. For example, lie-flats would be perfect for Qantas International, but perhaps not the best for domestic or for Jetstar.
However, choosing multiple seat variants adds layers of complexity with fleet planning and maintenance which will need to be carefully considered before a decision is made.
Here's the future of Business Class on single-aisle planes: flatbeds, suites and more
was last modified:
August 25th, 2023
by