Meet Chris, our new Senior Writer – Airlines & Hotels
Posted:
October 28, 2021 - 10:00 am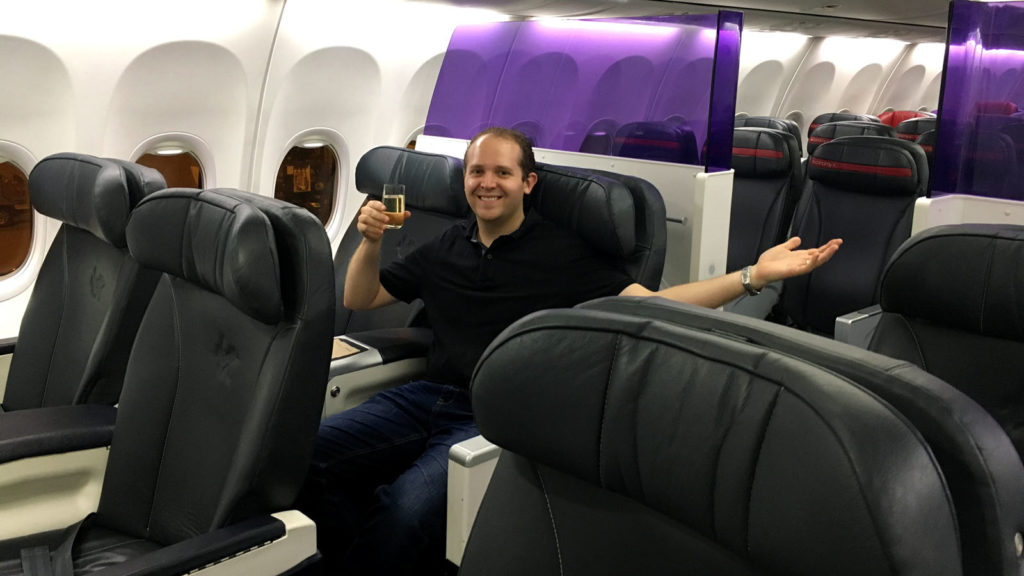 The Point Hacks team is very excited to welcome aboard Chris Chamberlin, our new Senior Writer – Airlines & Hotels.
Chris has close to a decade of travel writing experience, and has built up a wealth of industry knowledge that he can't wait to unleash on Point Hacks readers!
He will join our other Senior Writer – Loyalty, Brandon Loo, along with a few other members of the Content Team.
Chris looks forward to bringing you engaging, informative and inspirational travel content for many years to come. Welcome aboard, Chris!
What's your history before today?
I've based my entire career on serving the needs of travellers. I started my writing career by freelancing for a major Australian travel website. It gave me my first taste of real-world journalism, and of business travel. From there, I knew I wanted to do more of each!
It wasn't long before I was hired by Australian Business Traveller as a staff journalist. Some years later, I stepped into the role of Senior Journalist, before working on the relaunch of the publication as Executive Traveller.
Over the years, my work has also appeared in The Age, The Australian, The Australian Financial Review, Bloomberg, Brisbane Times, Canberra Times, INTHEBLACK, The Journey, The Sydney Morning Herald, WA Today and The Weekend Australian.
Beyond 'words on a page', I also enjoy public speaking when given the opportunity. It was great to present two seminars at the inaugural Asia Pacific Frequent Traveller University (FTU) Signature conference in Brisbane a few years back, at which Point Hacks also presented.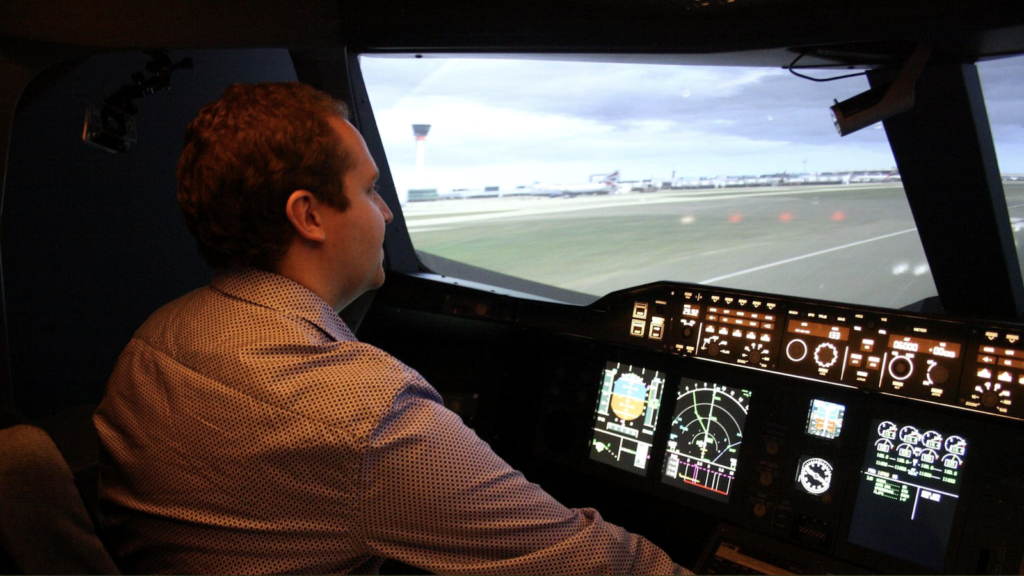 I'm also proud to have achieved the following:
A two-time finalist for Journalist of the Year at the global Business Travel Journalism Awards.
A semi-finalist for the 7NEWS/iFly Online Achievement Award.
A previous quarter-finalist for Queensland Young Achiever of the Year.
Professionally, I'm a Full Writer member in the Australian Society of Travel Writers. The organisation upholds a strict code of ethics and conduct for members. And therefore, my membership has helped me ensure that I reported my travels honestly, accurately and without bias.
How do you earn your points?
I'm of the mindset that a few points here and a dozen points there all add up over time. So I make every effort to earn points wherever I can, in whatever quantity.
Like many other members of the Point Hacks team, I find credit cards to be a terrific way to bolster those points balances. Other ways I earn points include:
From online shopping
Making the most of supermarket rewards programs like Flybuys and Everyday Rewards
Buying essentials like petrol (and wine)
Hiring cars, and of course
Flying!
When I do take to the skies, having elite status with various airlines brings with it some great perks! I currently hold status with Qantas, Virgin Australia, Air New Zealand, Emirates and Qatar Airways.
On the ground, I'm a big user of hotel loyalty programs, too. I hold elite tiers with Accor, Hilton, IHG, Marriott, Radisson and Shangri-La. Again, holding status often means earning more points along my journeys. This is complemented by a host of perks to enhance my travels.
Ad – Scroll down to continue reading.Minimum spend, terms & conditions apply.
How do you spend your points and do you have any future trips planned?
When I'm flying on points, it usually means I'm on holiday. So I choose to book my preferred seat, rather than try my luck in the great 'upgrade lottery'.
That often means using points to fly Business Class (and occasionally First Class). But there are times where booking Economy can make sense too. I also use different frequent flyer programs for different purposes, as below.
Living in Queensland where state borders can be a barrier, it's still quite hard to plan travel far in advance. I'm of the 'book and go' mindset for now, so I make the most of eased restrictions when borders are open. But I do hope to get to Melbourne soon to visit family.
Using Qantas Points
Traditionally, I'd been spending my Qantas Points on long-haul Business and First Class flights. But the launch of Qantas Points Club in recent years has seen my strategy shift.
With the ability to earn Status Credits on reward flights, I've turned my attention to booking Qantas Business Class. That includes short domestic hops, which might have seemed like a 'waste' of points in years past.
As a Points Club member, you can earn almost twice as many Status Credits on Business Class reward tickets over a paid Economy ticket! At least, on the routes I most often fly.
Those Status Credits count towards both your annual and 'lifetime' tallies. Using points in this way is also getting me closer to the Holy Grail of Lifetime Gold.
As you'd expect, I've enjoyed many comfortable Business Class flights over the years. These flights were on British Airways, Cathay Pacific, Emirates and S7 Airlines courtesy of Qantas Points. And a couple of jaunts in Emirates First Class, too!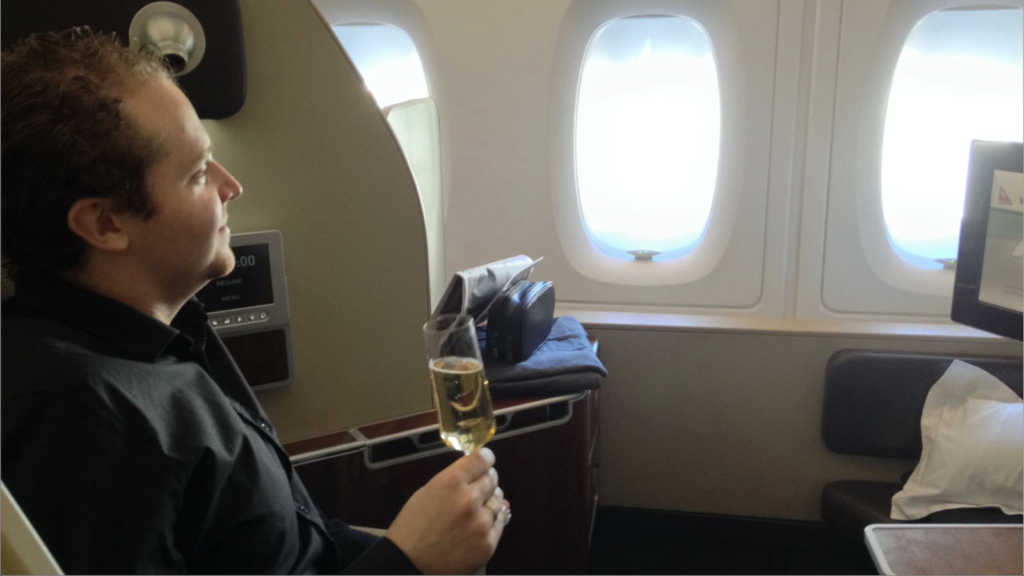 Using Velocity Points
My original strategy of using Qantas Points for long-haul initially saw me prioritise Velocity Points for domestic travel. I still do that from time to time. But prior to COVID, I'd also begun making much better use of Velocity's web of partner airlines.
One highlight was booking Virgin Atlantic's Boeing 787 Upper Class to London. This flight was complete with an inflight bar for the 13-hour flight from Hong Kong. Added to that was a day spa and lounge on arrival to cap off the journey!
Other uses of my Velocity Points have included:
Hawaiian Airlines in long-haul Business Class.
Domestic First Class on Hawaiian Airlines.
Short hops on Delta and Hong Kong Airlines in Economy, which was the most practical cabin at the time.
I do think Velocity's partnership with Hong Kong Airlines can be quite underrated. But it's one I've made great use of. I've often travelled Hong Kong-Taipei for about $20 using Velocity Points. And for me, that always meant beginning the journey in Hong Kong's fine AMEX Centurion Lounge. $20 well spent!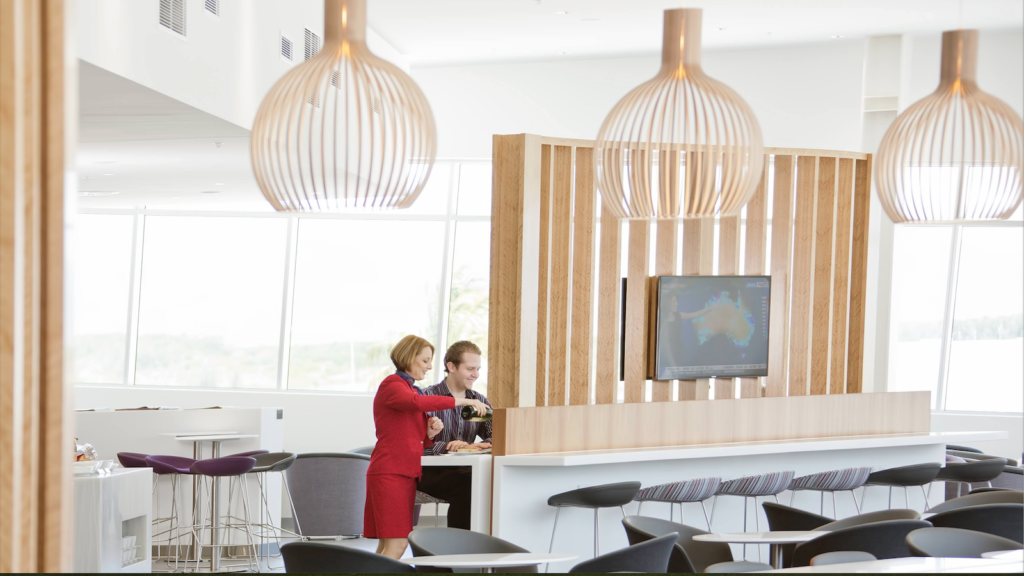 What's your most memorable overseas trip?
Most of my journeys tend to be solo business trips, so holidays always stand out. But my honeymoon to London, Venice and Paris – via Singapore and Hong Kong – was a stand-out.
My wife and I took every opportunity to 'live it up'. What do I mean by that?
An all-day lunch at Heston Blumenthal's three-Michelin-starred The Fat Duck.
High tea at The Savoy, and enjoying the wonderful costumes at the Carnival of Venice.
Sipping Champagne atop the Eiffel Tower.
Learning to make macarons from scratch in a Parisian bakery.
As you might expect by now, every flight we took was Business Class – and points made this possible.
We used a combination of frequent flyer points from Qantas, Velocity and United. As well as hotel points via Accor, Hilton, and what was then Starwood. We also took a few sharp opportunities to 'buy' points, which ultimately saved us money in the end.
What amazed us both was how little this all really 'cost'. For less than $2,800 each in real cash, we had secured:
Seven Business Class flights.
Two weeks of hotel stays.
And even a case of wine! (One of the things we'd bought to earn bonus points, that actually saved us money in the end).
Let me put it this way. When you're flying Singapore Airlines Business Class for just $33 per flight, you know your points strategy is really working!
What got you into the world of frequent flyer points?
To pay my way through university, I took a job in hospitality: and that happened to be in an airport. Many of the customers there were frequent flyers and business travellers. I noticed that most were using credit cards to pay. Even for a simple coffee or toasted sandwich.
Often, those cards were 'shiny ones' with airline logos afront. As the business accepted all card types, I'd seen just about every piece of plastic out there. And yes, even the 'secret', titanium-made American Express Centurion Card! It does exist, and it really is quite heavy! Consequently, it got me thinking, "these people are earning points on everything. I should be doing that!"
From there, I signed myself up to Velocity and got myself a Qantas-earning credit card. That was my first 'savvy step' into the frequent flyer world. And it allowed me to bypass the Qantas Frequent Flyer joining fee. That was no easy feat at the time.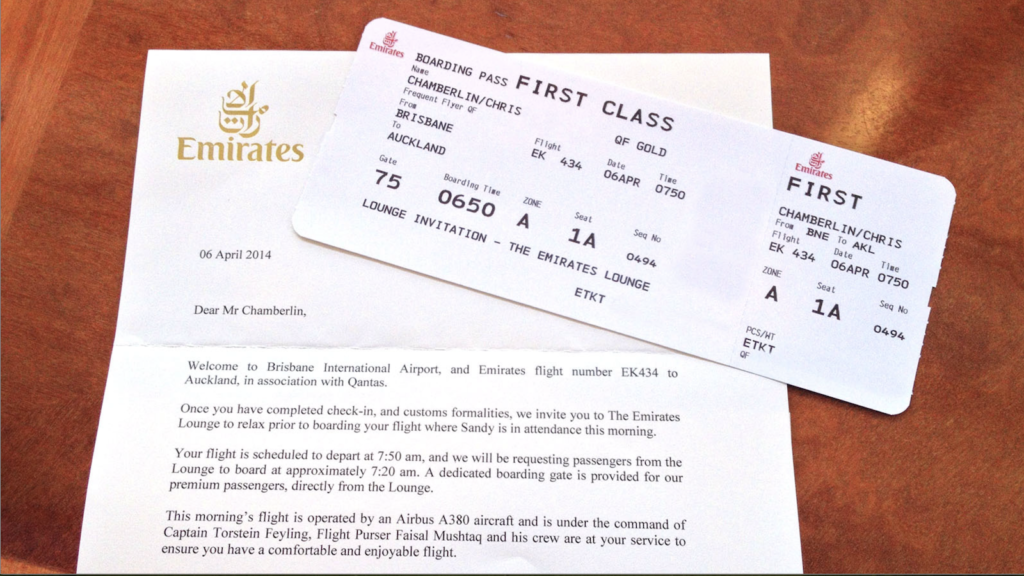 I then grew from earning frequent flyer points on my lunch to earning rewards on every single dollar I spent. As such, those points have since taken me all around the world in a great deal of comfort. And I can't wait to get back to my usual perch in 1A when international flights resume.
It's certainly an exciting time to be joining Point Hacks. I look forward to working with the wonderful team to bring you the latest news, reviews and travel tips. It's great to be on board!
Please feel free to join me in welcoming Chris to the Point Hacks team in the comments below!
Meet Chris, our new Senior Writer – Airlines & Hotels
was last modified:
October 28th, 2021
by