Fiji Airways headed to Australia from December
Two flights a day out of Sydney, and daily flights from Brisbane and Melbourne.
Posted:
October 12, 2021 - 7:00 am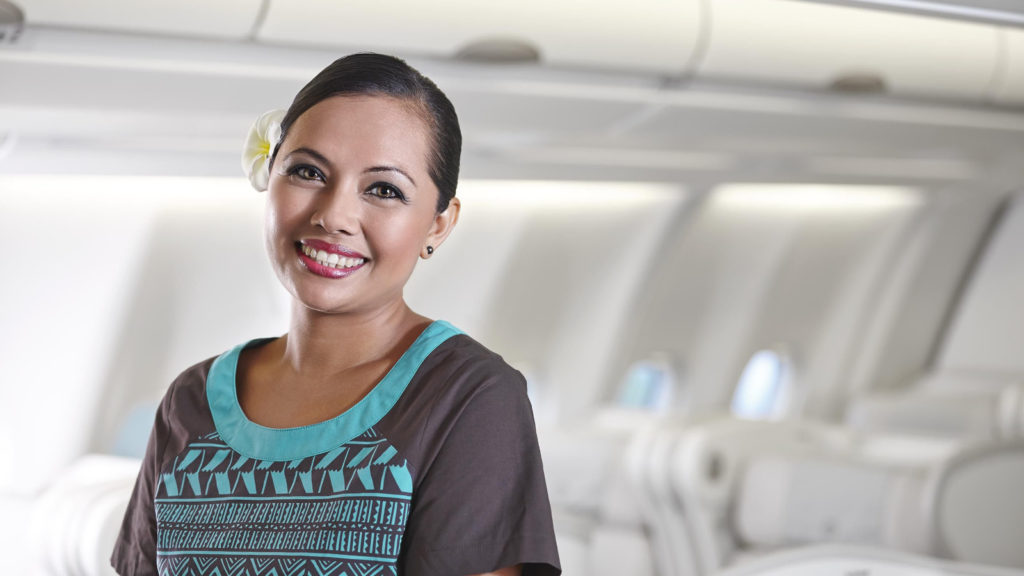 What we'll be covering
Desperate for a dash to Denarau Island? As previously covered by Point Hacks, Fiji Airways will officially recommence flights between Australia and Nadi from 1 December 2021.
The airline will kick things off with twice-daily flights between Sydney and Nadi on brand new Airbus A350-900 aircraft, as well as the fuel-efficient and modern Boeing 737 MAX. Brisbane and Melbourne residents will enjoy daily flights to Nadi as well, also on the single-aisle Boeing jets.
Further abroad, Fiji Airways will fly Airbus A350s daily to Los Angeles, 5 times weekly to San Francisco on the older Airbus A330 jets, and twice weekly to Hawaii on the Boeing 737 MAX. Other international destinations include Auckland, Christchurch, Wellington, Hong Kong, Singapore and Tokyo (Narita).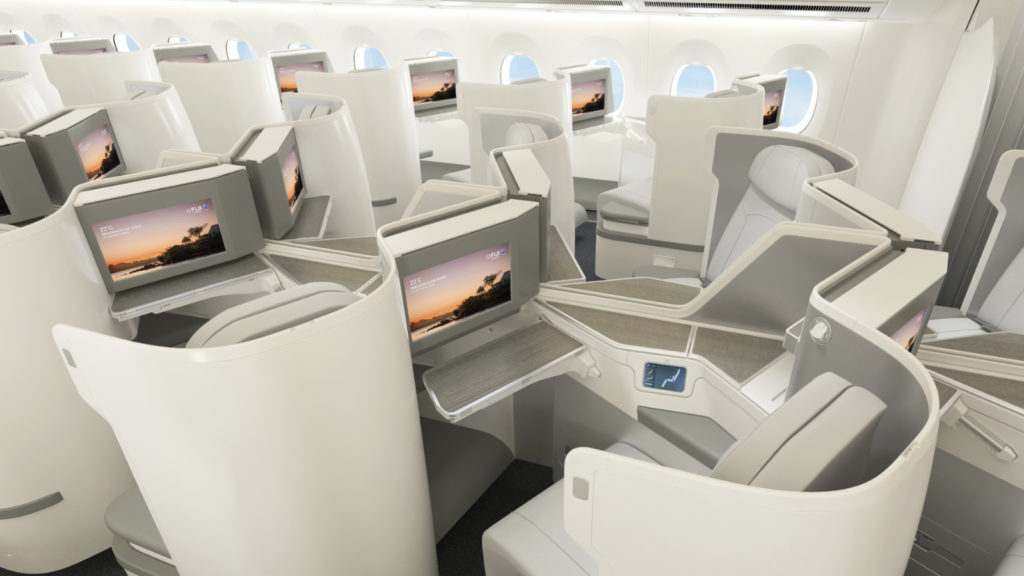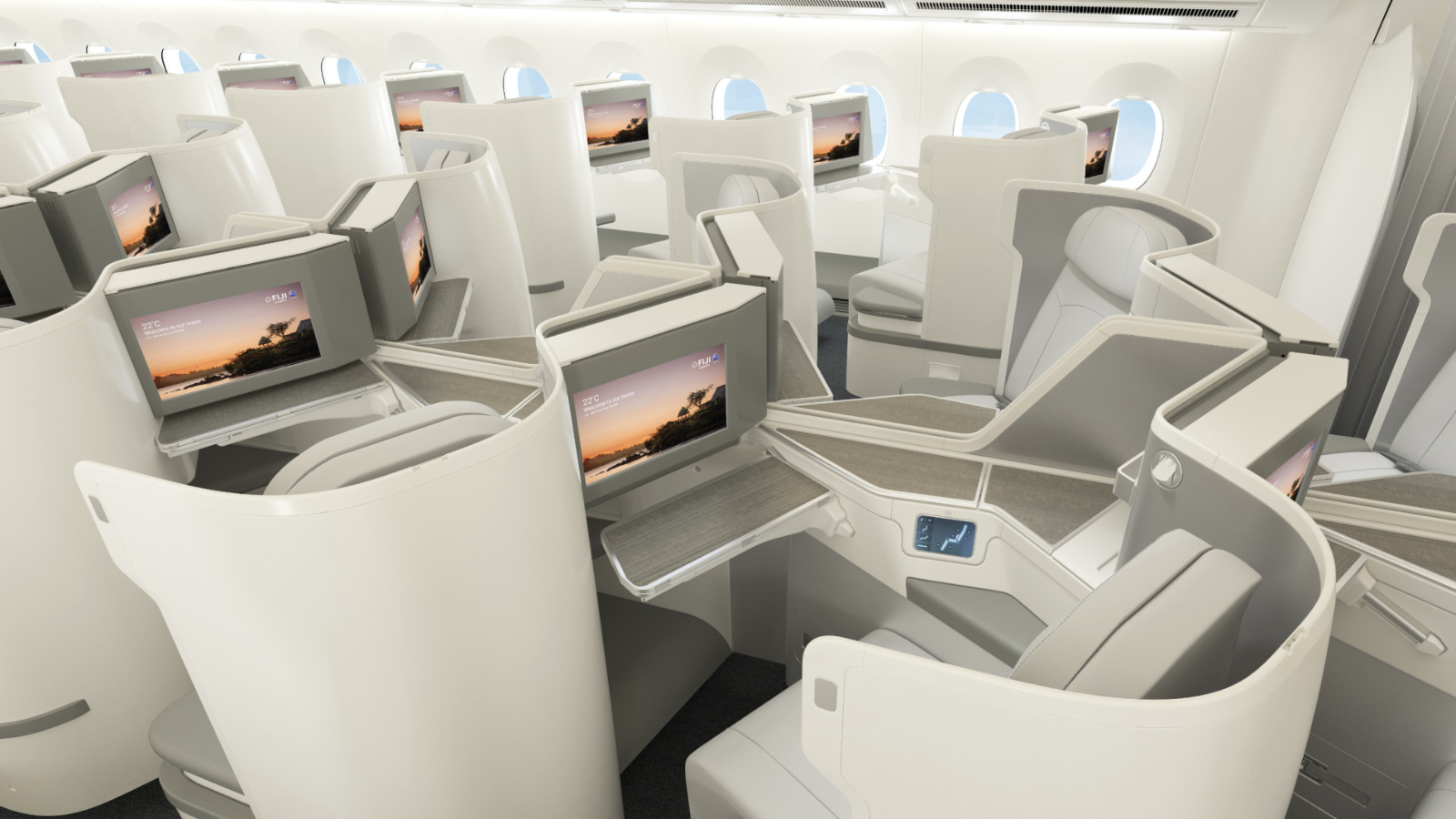 Fiji Airways flights and Qantas Points
Earning Qantas Points on Fiji Airways flights
With return fares from Australia starting from $929 in Economy and $1,699 in Business Class, this might be a case where you may be better off just paying for Business Class outright. The fare difference is certainly reasonable, especially if you can nab an Airbus A350 flight. Business reward seats are hard to find, at present.
From Sydney, Melbourne and Brisbane, you'll earn the following on Fiji Airways-operated flights to Nadi:
Discount Economy: 450 Qantas Points + 10 Status Credits
Economy: 900 Qantas Points + 10 Status Credits
Flexible Economy: 1,800 Qantas Points + 20 Status Credits
Business: 2,250 Qantas Points + 40 Status Credits
Using Qantas Points on Fiji Airways flights
You will find reward seats if you're flexible enough. While flights around the 2021 Christmas period are now pretty much sold out, reward availability improves throughout January 2022.
Sydney/Brisbane to Nadi: 18,000 points in Economy, 41,500 points in Business (+ taxes)
Melbourne to Nadi: 22,300 points in Economy, 57,000 points in Business (+ taxes)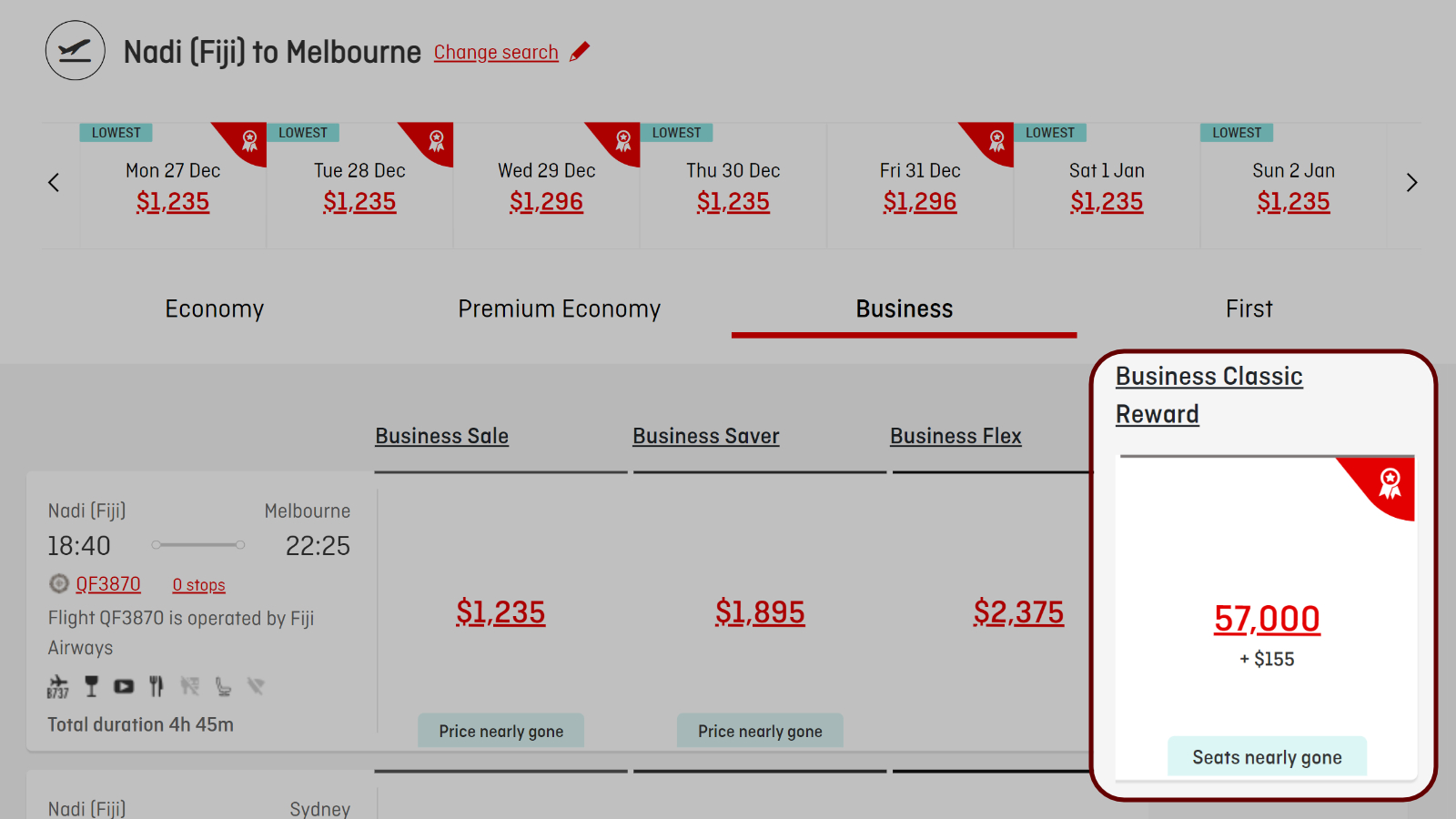 As Fiji Airways also flies eastwards, you could potentially transit via Nadi to the USA. For example, fly Fiji Airways Airbus A350 Business Class from Sydney to Los Angeles via Nadi, for 108,400 Qantas Points and just $178 in taxes. At the time of writing, the best availability is from mid-January 2022 onwards.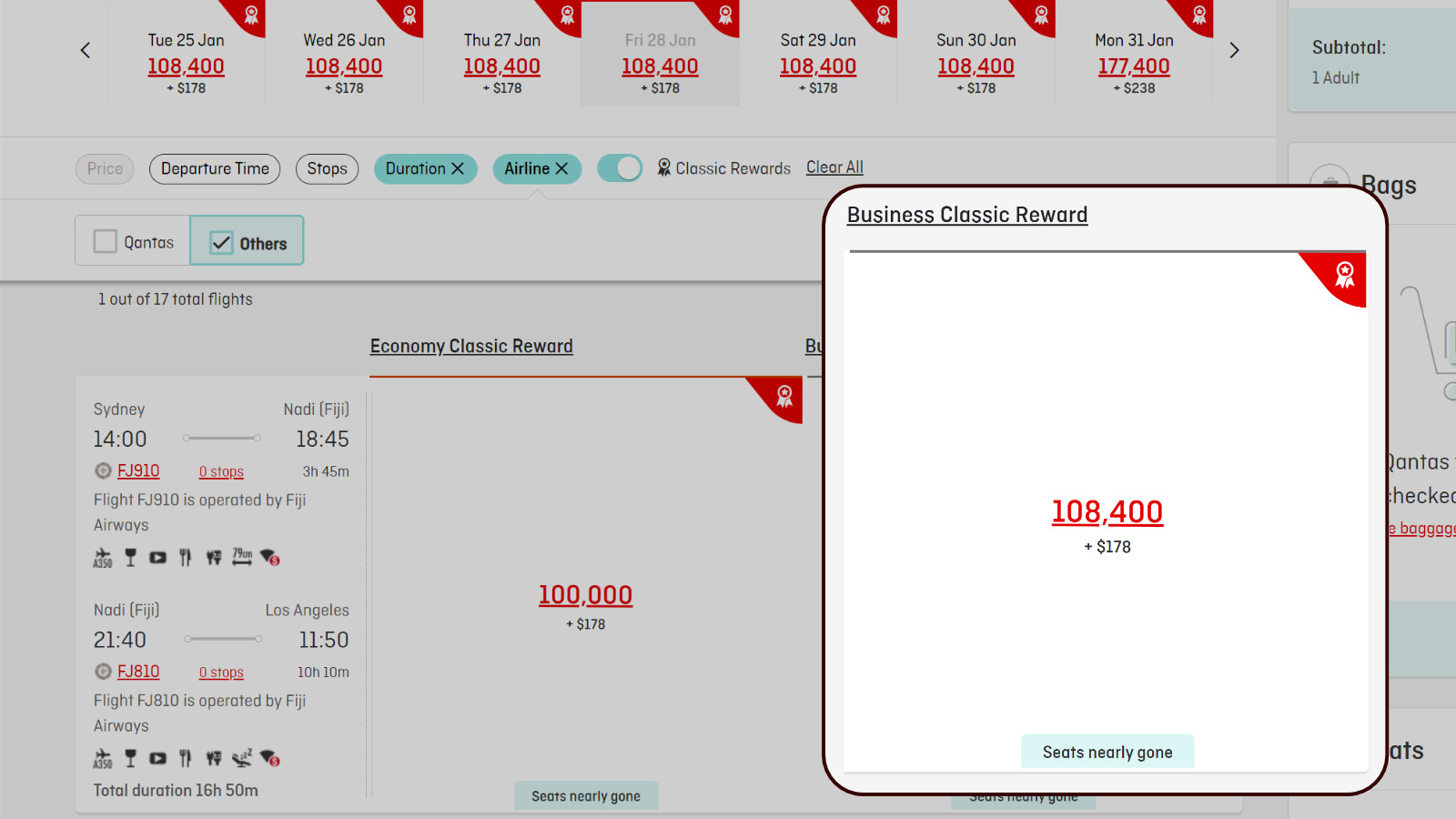 Read more: How to travel to Fiji with frequent flyer points in 2021 →
Ad – Scroll down to continue reading.Minimum spend, terms & conditions apply.
Getting COVID-ready for your Fiji holiday
Fiji will initially offer quarantine-free travel to fully-vaccinated travellers from certain countries, including Australia. The roster also includes the likes of the USA, the UK, Canada, Japan, Singapore and more. Once Australia's ban on outgoing international travel is lifted, you should be ready to travel to Fiji.
But bear in mind that certain conditions will still apply:
Travellers must be fully vaccinated with Astra-Zeneca, Pfizer, Johnson & Johnson or Moderna.
Everyone 12 years or older must have a negative RT-PCR test done 3 days before boarding to Fiji. This will likely cost around AUD$150 per person, depending on the clinic.
You'll need the 'careFiji' contact tracing app once you're in Fiji.
You must take a mandatory rapid COVID-19 test at your hotel, upon arrival. This will likely cost around FJD$35 (AUD$23) per person.
Depending on Australia's re-entry requirements, you may need to take another negative RT-PCR test before flying back. This would cost around FJD$350 (AUD$230) per person, from select clinics in Nadi and Suva.
All-in-all, a family of 4 flying from Sydney should budget at least AUD$700 for pre-trip and on-arrival COVID-19 testing. A further AUD$920 should also be set aside if PCR testing is required before flying back to Australia. This may be dependent on the airline you choose, and Australia's entry requirements at the time.
Summing up
Fiji is opening up for business and I'm sure many of you are excited to be getting away. Lead-in fares are quite reasonable, particularly in Business Class. But from January 2022 onwards, you also have a decent shot at reward seats using your Qantas Points (or via other partner frequent flyer programs).
In related news, Virgin Australia will bring forward Australia-Fiji flights to 16 December 2021. The airline will initially start with daily services from Sydney and Melbourne, and thrice-weekly flights from Brisbane. But just before Christmas, that schedule is expected to include double-daily flights from Sydney.
Just be mindful that international travel is nowhere near 'business as usual' right now. You will likely need to set aside quite a few hundred dollars for RT-PCR COVID tests before flying. But if you can stomach that cost, then Fiji will welcome you with open arms. Bula!
Are you looking to fly Fiji Airways from December 1? Let us know in the comments below.
Fiji Airways headed to Australia from December
was last modified:
August 24th, 2023
by