Etihad's new lounges at Abu Dhabi Terminal A
Business and First Class passengers have much to look forward to.
Posted:
November 9, 2023 - 3:16 pm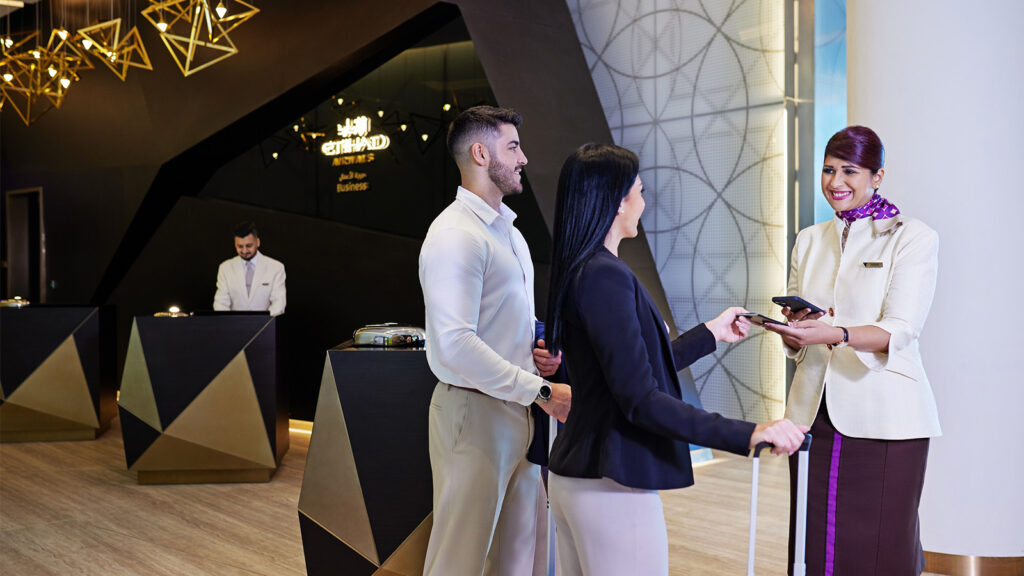 What we'll be covering
As Etihad braces for a mammoth move to the new Terminal A at Abu Dhabi International Airport, the airline's premium passengers can start looking forward to two flagship lounges. Spanning three floors of Terminal A's north face, the separate First and Business Lounges will 'delight guests from the moment they step through the door' if you ask Etihad's CEO, Antonoaldo Neves.
The lounge is a hugely important aspect of our guests' journey and we wanted to curate an impressive experience that will leave them wanting to fly again soon. In true Etihad style, we've been innovative with the design and will offer a selection of memorable experiences whether our guests choose to relax, indulge in various dining options or enjoy a refreshing drink at the signature Constellation Bar.

– Antonoaldo Neves, Etihad CEO, 7 November 2023
While selected flights will start moving from 9 November, all Etihad flights will transition to Terminal A by 14 November. Eligible passengers can find the Business and First Lounges between Piers C and D within the new terminal – and there's much to discover inside.
Etihad's new Business Lounge, Terminal A
Soaring away in Etihad Business Class or with eligible Etihad Guest and partner airline status? Make a beeline to the Business Lounge, where you'll find delights like a rooftop space and live cooking stations.
Liwan Global Dining is the name of this casual, all-day restaurant. Expect a mix of Emirati and Middle Eastern cuisines, international favourites, and the aforementioned live cooking stations. Snack stations are also dotted throughout the lounge, ready for hungry travellers to pick at with ant-like efficiency.
The focal point is the Roof Lounge, an enclosed space that hosts the glitzy Constellation Bar. If you're not admiring the 25m long, illuminated glass sculpture, you'll undoubtedly be browsing the range of cocktails, mocktails, wines and other beverages on offer.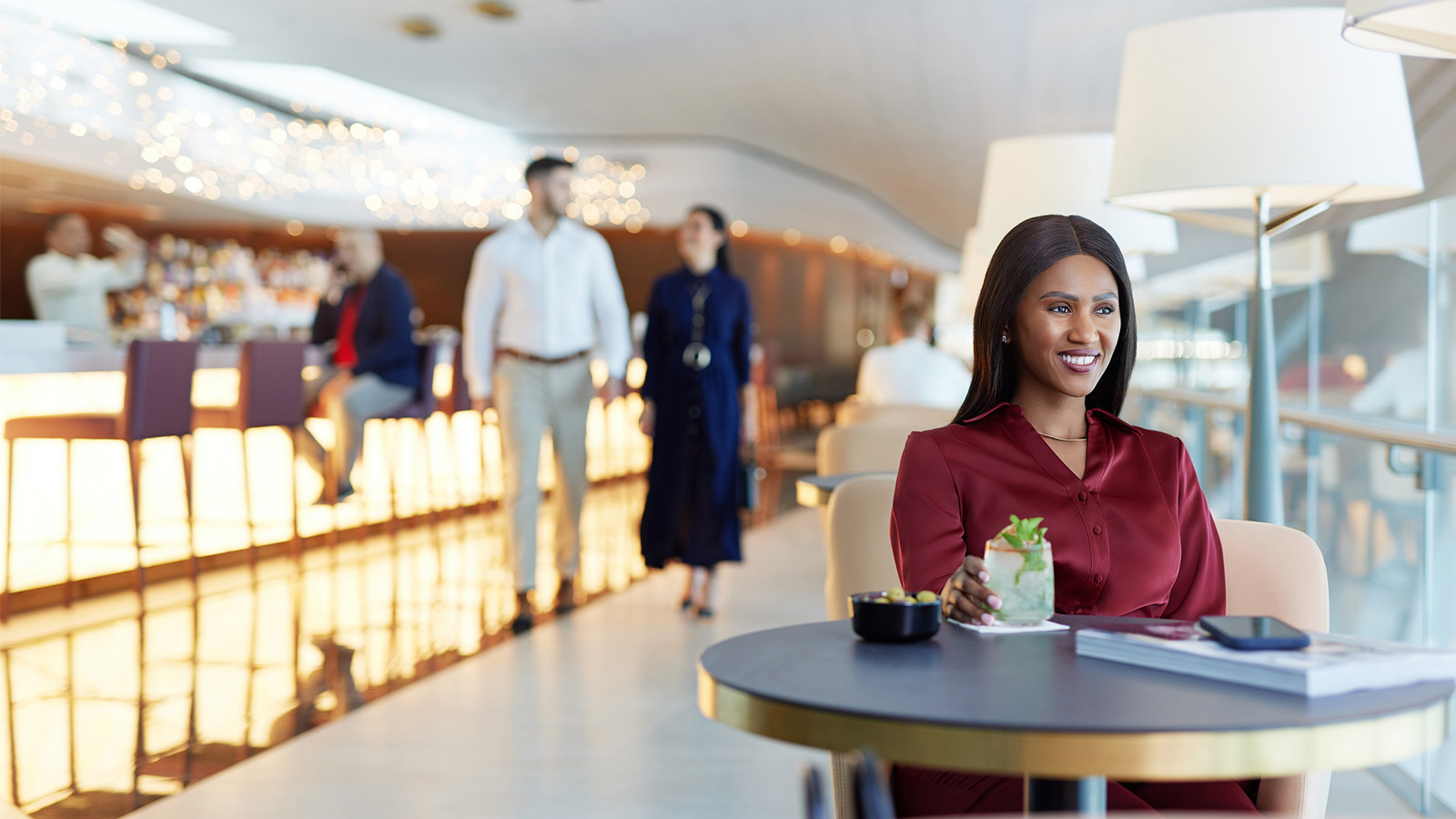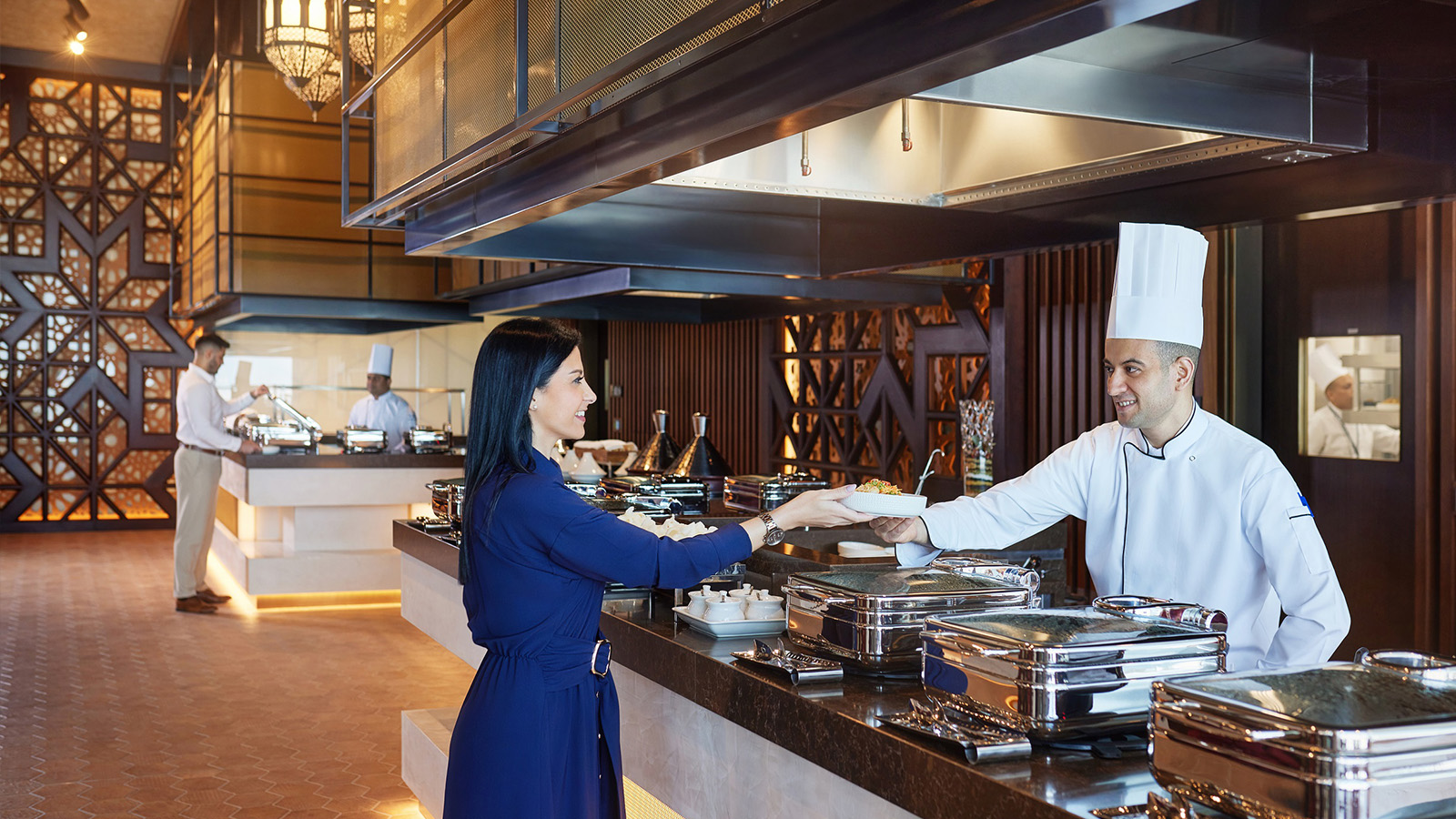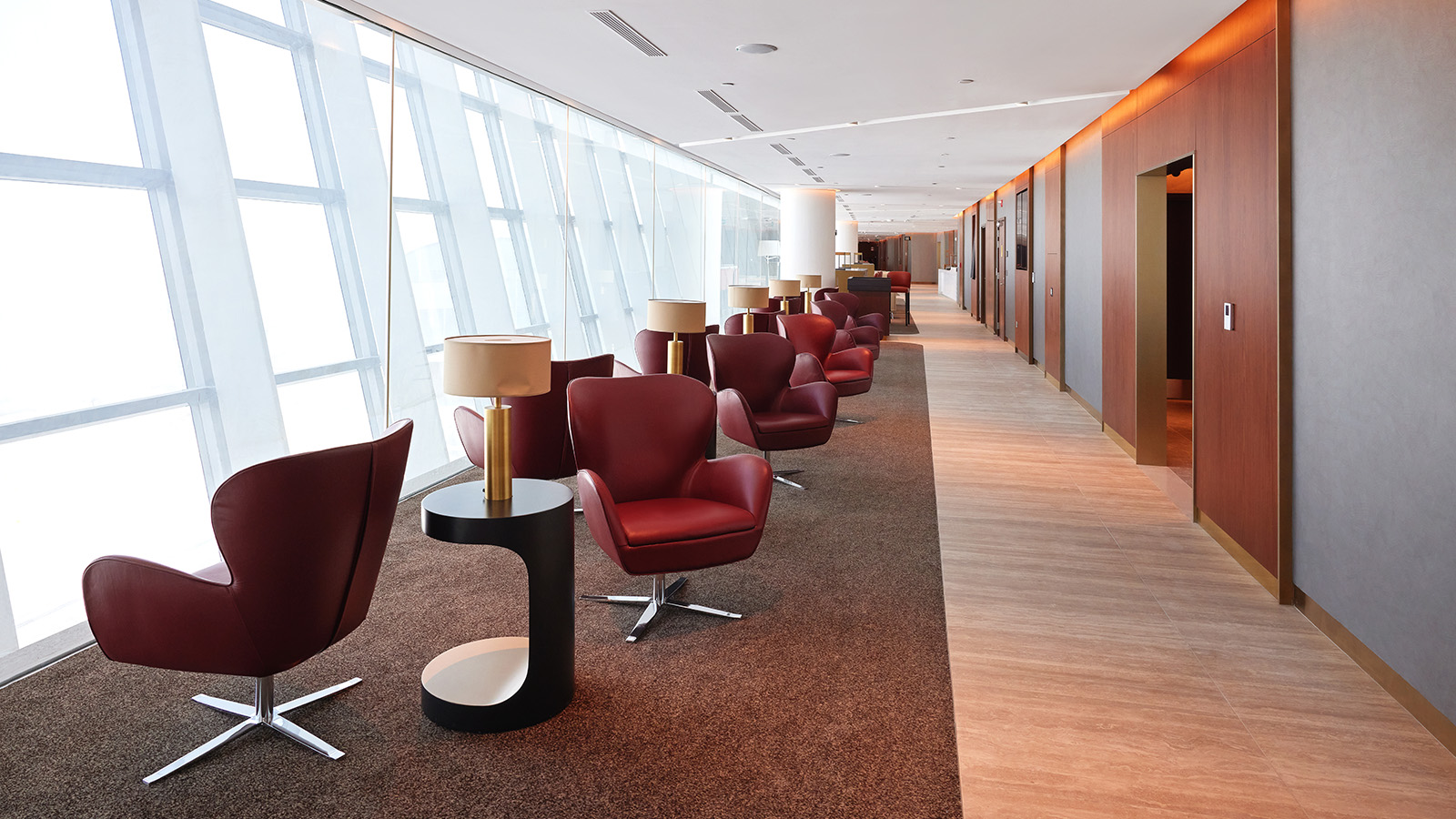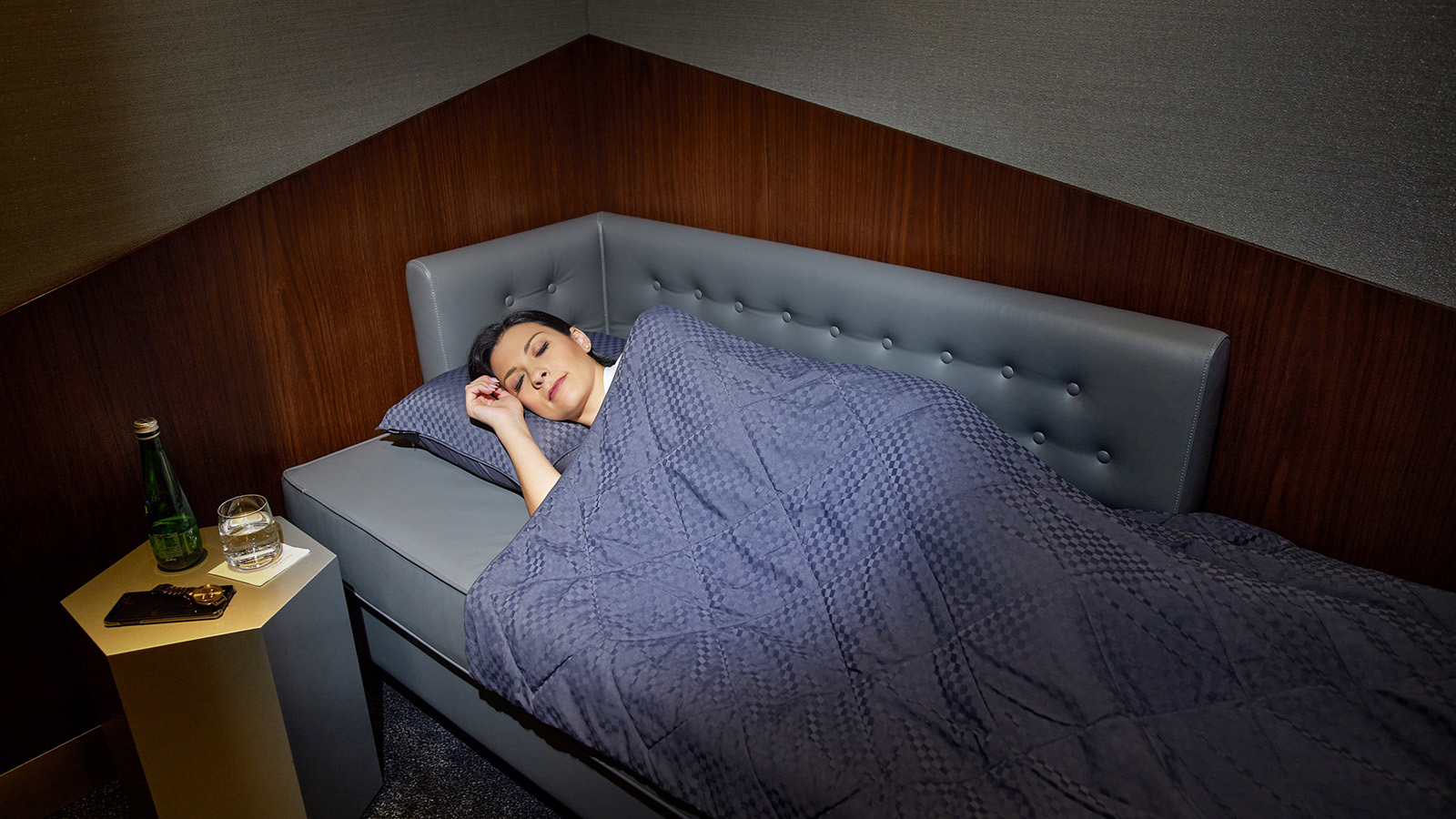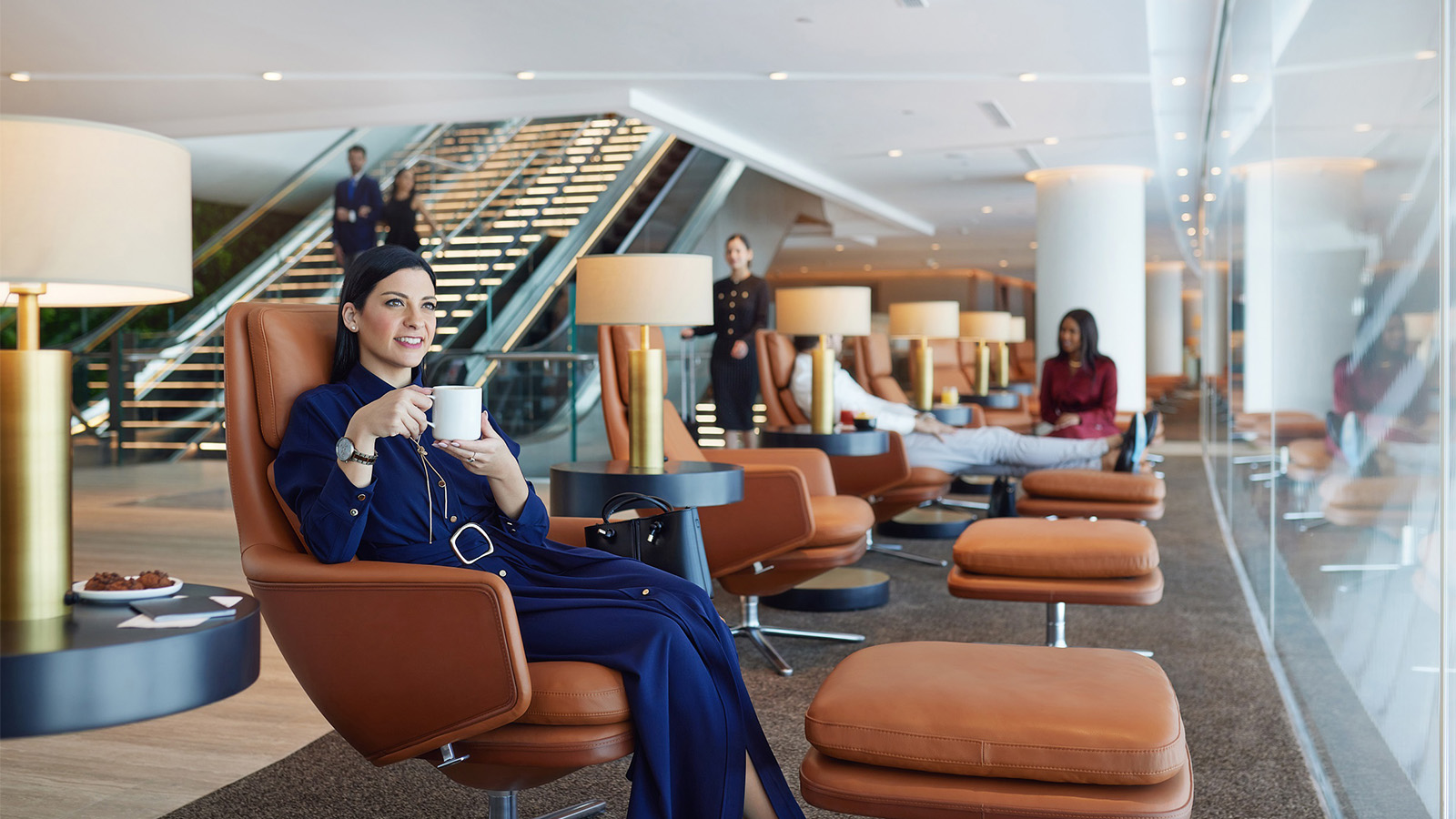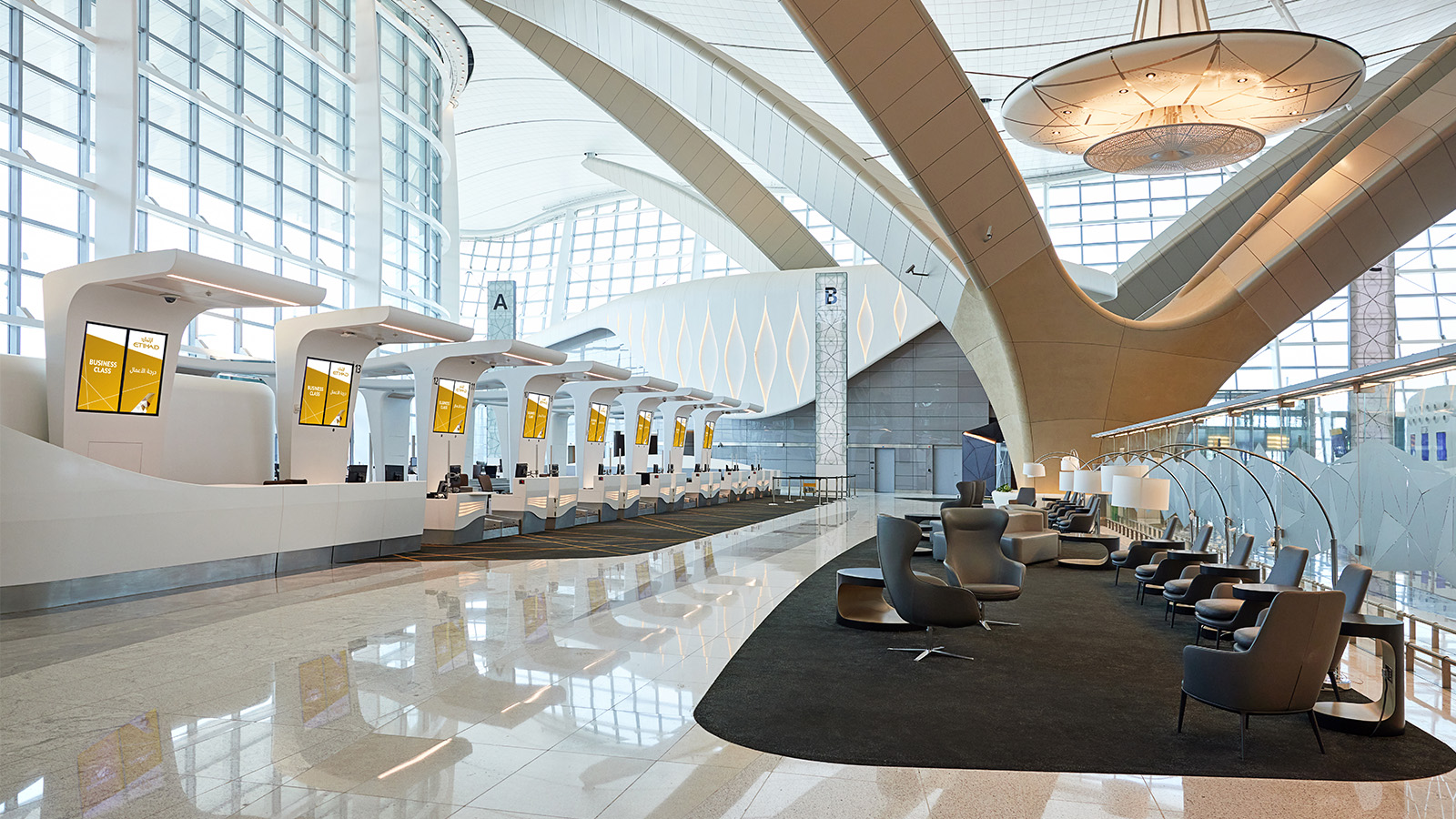 Etihad's new Business Lounge features a few private spaces with daybeds and 18 shower suites if your transit calls for a power nap and a shower. You shouldn't need to wait too long to refresh. Rounding out the list of amenities are a bespoke family room, games room, smoking lounge and prayer rooms.
Ad – Scroll down to continue reading.Minimum spend, terms & conditions apply.
Etihad's new First Lounge, Terminal A
Flying Etihad First Class, The Residence or packing a Platinum-tinge frequent flyer card? The luxurious First Class lounge awaits instead. Located in the same vicinity as the Business Lounge, the First Lounge experience starts with a dedicated reception and private elevator to the Rooftop Lounge.
But the biggest difference is the First Lounge Dining Room, serving up an à la carte fine-dining menu and boutique wines. And if you can still make it to The Parlour afterwards, you might want to indulge in a range of tea ceremonies and signature coffee presentations.
Rounding out the facilities are First Class Private Suites, which are complimentary for The Residence passengers and available for booking by other guests in the First Lounge.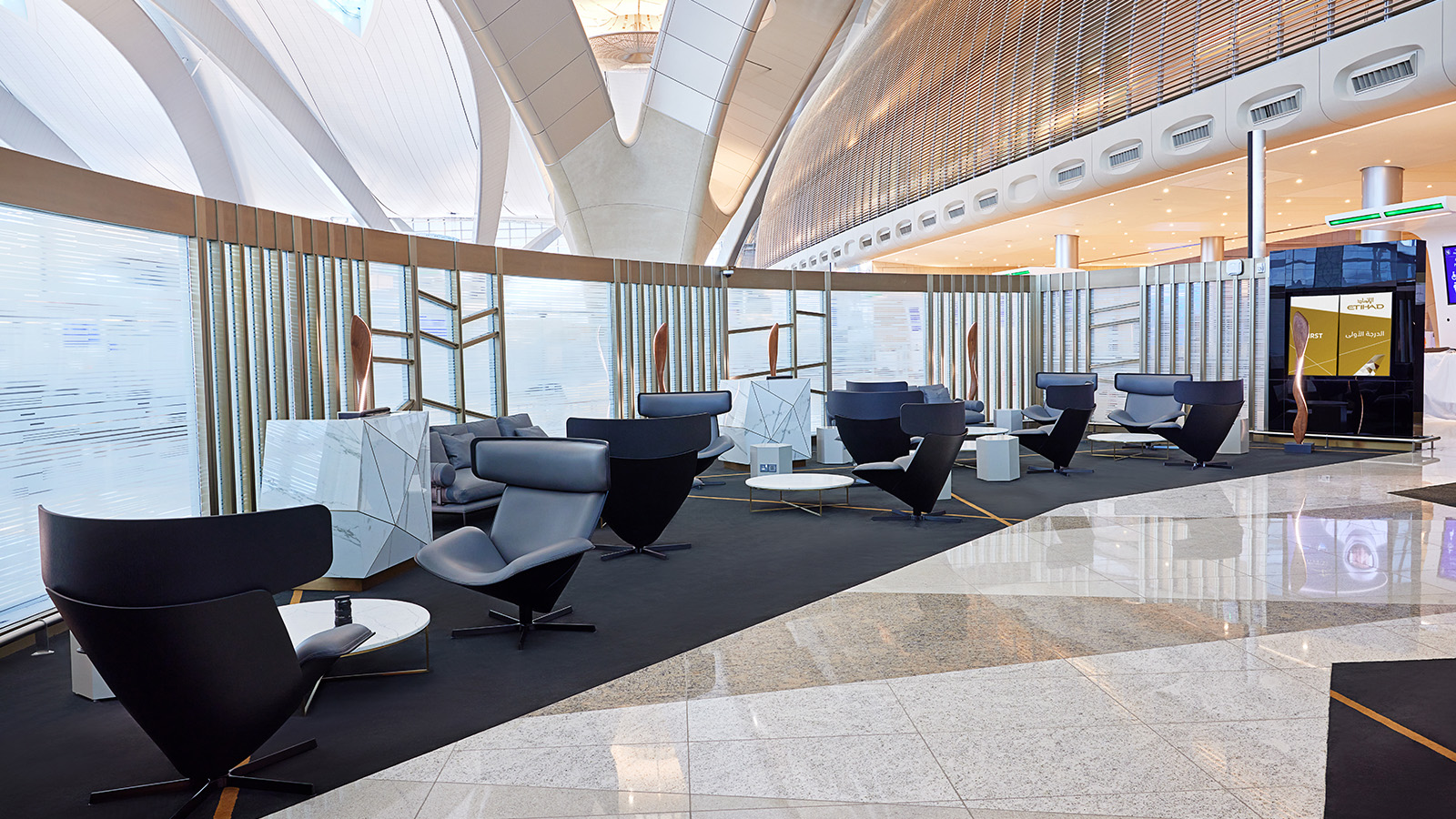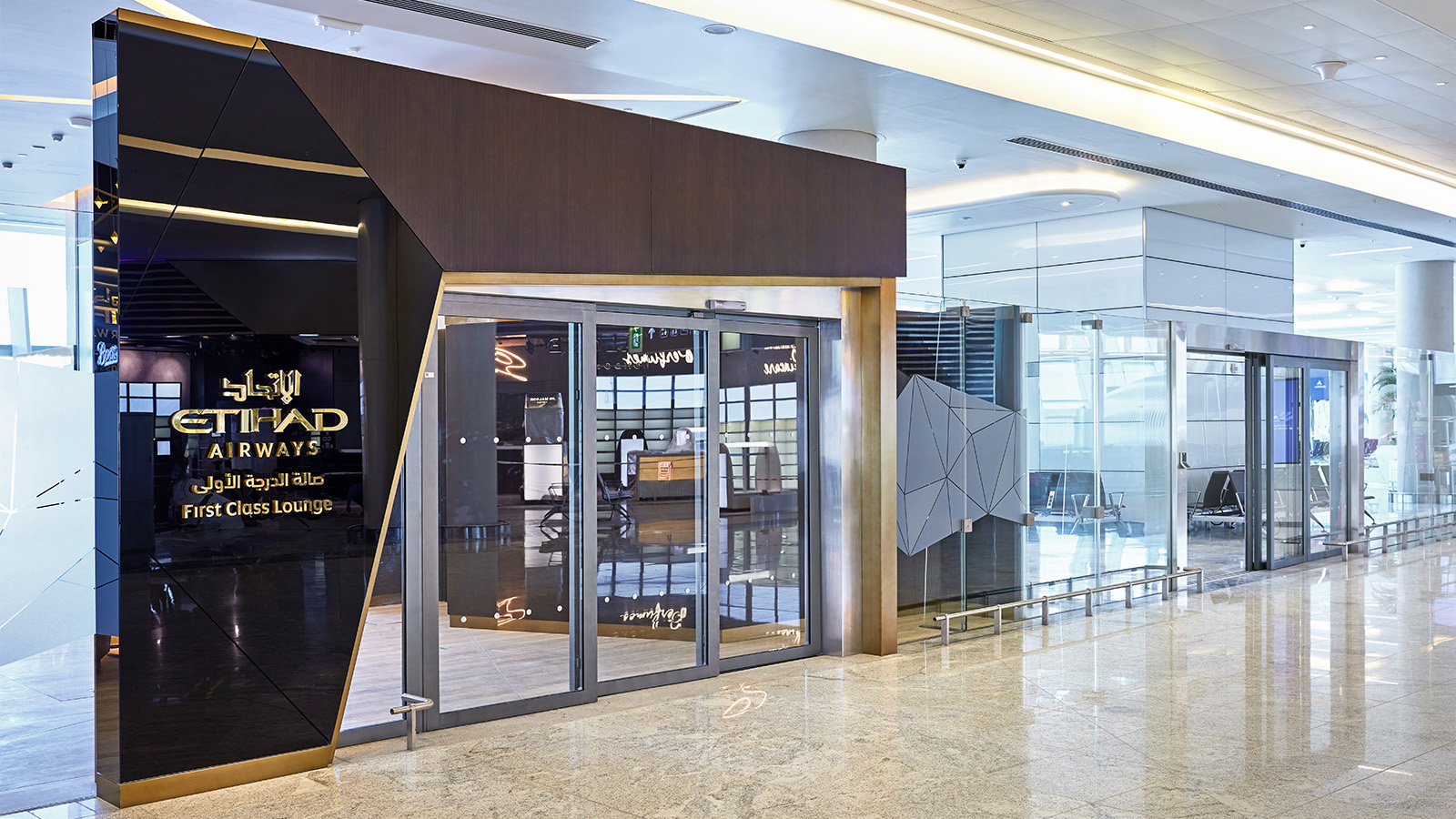 Summing up
While it's early days, we're quite impressed with Etihad's new lounges in Terminal A. Both the Business and First Lounges offer more space and a greater range of dining than the ones in the previous terminal. Of course, we'll be hoping to swing a trip via Abu Dhabi soon to check out both lounges and review them in-depth.
Terminal A has a few more tricks up its sleeve, including three direct-boarding gates from the lounge. If you're lucky enough to fly from those gates, you won't have to move far to get onboard. But if your next flight is bound for the US, you'll need to head to Gate F at least two hours before departure to take a shuttle bus and clear US immigration at the airport's preclearance facility – saving you valuable time when you land on US soil.
If you're arriving in Abu Dhabi with a pre-booked chauffeur, feel free to stop by the Etihad Chauffeur Lounge to shower or munch on a snack before heading out.
---
Stay up to date with the latest news, reviews and guides by subscribing to Point Hacks' email newsletter.
Etihad's new lounges at Abu Dhabi Terminal A
was last modified:
November 9th, 2023
by