Cathay combines Asia miles and Marco Polo Club
Travellers can finally build miles and status under a single Cathay Pacific account.
Posted:
August 19, 2022 - 1:03 pm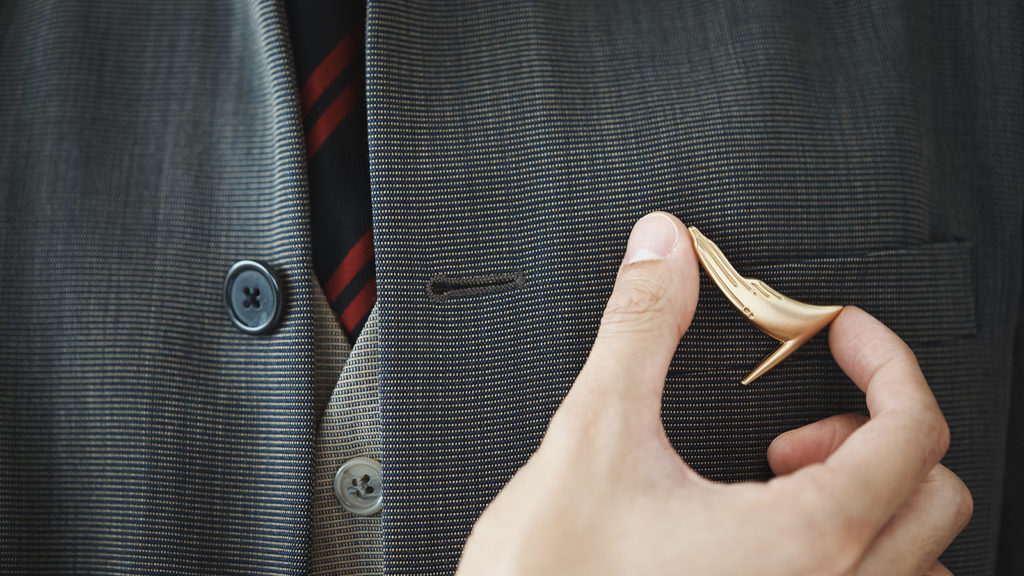 What we'll be covering
Cathay Pacific has a fresh loyalty program, and as its name suggests, simplicity is now front and centre. 'Cathay', the program's new name, combines what were two separate systems – Asia miles and Marco Polo Club – together in a single account.
Under that old structure, travellers accrued spendable miles in Asia miles, while separately earning status benefits via Marco Polo Club. But now, having a single account ticks both boxes – much like most other global frequent flyer programs.
While there are no changes to flight redemptions, the overhaul still brings with it some wins and losses. Here's how travellers fare under the new banner of Cathay.
It's now free to earn status with Cathay Pacific
Previously, Asia miles was free to join, allowing everybody to earn and spend rewards. But to build status with Cathay Pacific, travellers had to pay an initial US$100 fee to join the separate Marco Polo Club.
Those who flew with only an Asia miles membership – without enrolling in Marco Polo Club – would only earn spendable miles: never any Status Points. Of course, Status Points are Cathay Pacific's version of Status Credits. Without them, you can't progress through the ranks of Silver, Gold and Diamond.
Fast-forward to today, and the unified 'Cathay' program is free to join. Members can earn both spendable miles and Status Points under a single account. This includes existing members of Asia miles, as these accounts are all now under the banner of 'Cathay'.
We wanted to make it easier for members to get the most out of Cathay. That's why we have simplified the programmes and evolved our membership to provide more benefits and choices that elevate our members' lives, both on the ground and in the air, keeping everything they know and love about Cathay whilst innovating for the future. We want to thank our community of over 12 million members for their ongoing loyalty and support over the years.

– Paul Smitton, Director Customer Lifestyle at Cathay, 17 August 2022
All Asia miles members without existing Marco Polo Club status now sit at the entry-level Cathay Green tier. The program also retains Silver, Gold and Diamond as its elite ranks.
Members' mileage and Status Points balances are also unaffected. Any miles previously held under Asia miles remain available to spend via Cathay. As well, any Status Points accrued in Marco Polo Club are still there under each traveller's unified Cathay account.
Marco Polo Club Green gets a downgrade
Because joining Marco Polo Club had a cost attached, Cathay Pacific offered a handful of practical benefits in return. Stumping up that US$100 fee bought priority check-in, priority boarding and the ability to redeem miles for one-off lounge access with Cathay Pacific.
Travellers who paid the fee earned a 'Marco Polo Club Green' card. But with the Cathay program not having a fee to unlock its perks, the 'pay US$100 to skip the queues' proposition is being retired.
All existing Marco Polo Club Green members will retain those benefits until the end of their current membership year. But once their new year begins, they'll lose those Marco Polo Club perks and shift to a basic Cathay Green membership.
With Cathay Green being the program's entry-level tier – akin to Qantas Bronze – airport priority perks aren't part of the parcel. After all, if everybody is 'priority', then nobody is priority!
Here's a visual on how Marco Polo Club Green compares with Cathay Green:

Notably, these travellers can still earn one complimentary Business Class Lounge Pass after notching up 200 Status Points each year. But as above, the ability to cash in miles for additional lounge visits will no longer be available.
Interestingly, Cathay Pacific is now promoting 'priority online check-in' on parts of its website as a benefit of Cathay Green. But given everybody can use online check-in anyway, it remains to be seen how this provides any sort of practical benefit.
Ad – Scroll down to continue reading.Minimum spend, terms & conditions apply.
Status extensions for Cathay Silver, Gold and Diamond
Frequent flyers with elite Marco Polo Club memberships will now have their status recognised through the Cathay program. It's very straightforward:
Marco Polo Club Silver is now Cathay Silver (oneworld Ruby).
Marco Polo Club Gold is now Cathay Gold (oneworld Sapphire).
And, Marco Polo Club Diamond is now Cathay Diamond (oneworld Emerald).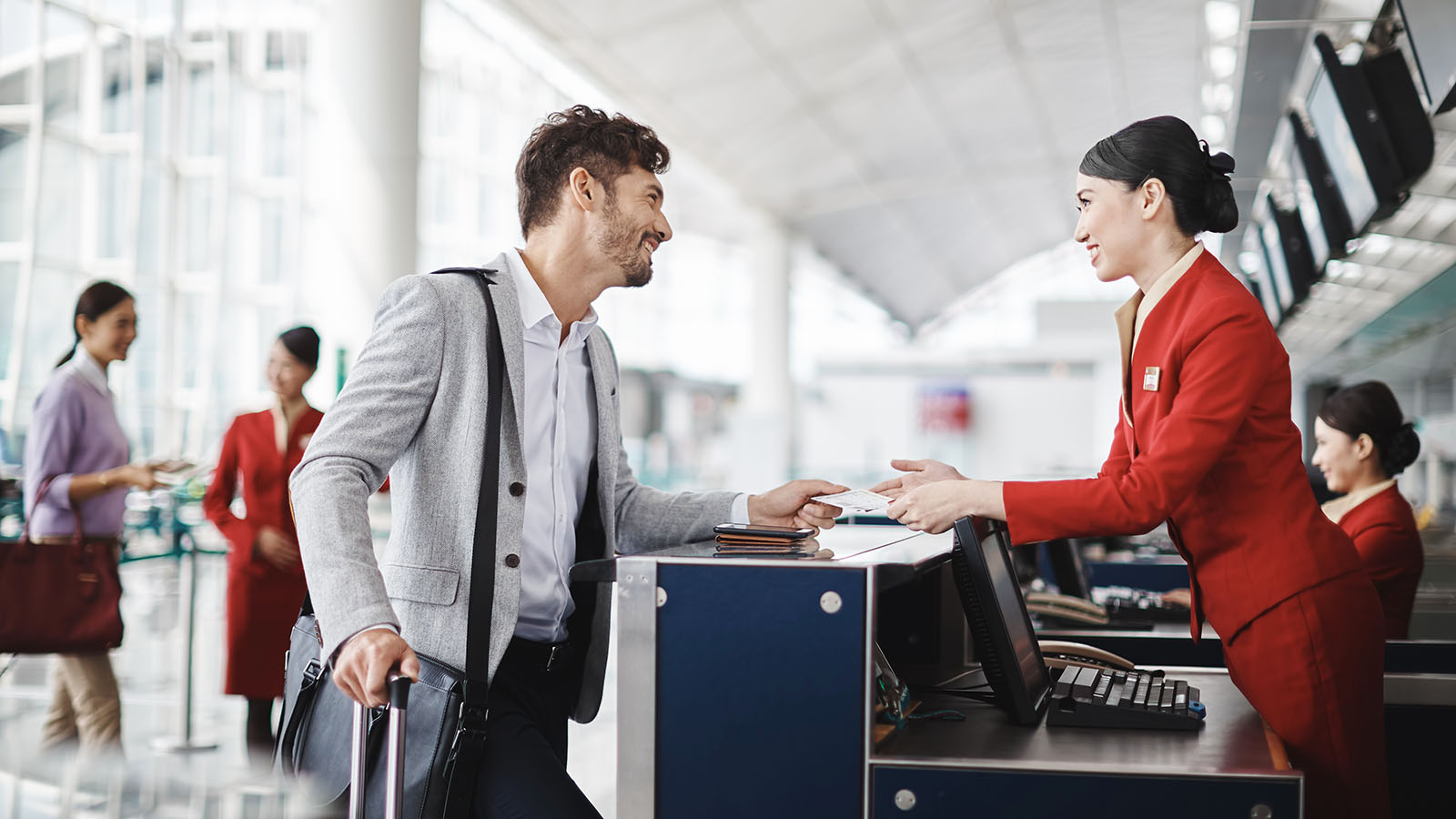 The benefits of each tier remain the same, but travellers can have longer to enjoy those perks.
Silver, Gold and Diamond memberships have already been extended until 31 December 2022. By completing just one of the following activities, their Cathay status will remain in place until at least 31 December 2023:
Take two flights on Cathay Pacific and/or a oneworld airline on eligible earning fare classes, by 31 December 2022.
Redeem miles for two flights, and take both flights by 31 December 2022. For this, travel can be on Cathay Pacific, oneworld airlines and/or other Cathay partner airlines such as Bangkok Airways.
A combination of 1 and 2, by 31 December 2022. For instance, taking one paid flight on an eligible fare, and redeeming miles for – and taking – a second flight.
Convert 30,000 miles from 'finance partners' based outside of Hong Kong. For example, convert 60,000 Amex Membership Rewards points from an Australian card into 30,000 Asia miles. Miles can come from multiple partners too, as long as the total transferred equals at least 30,000 miles. Sending 15,000 miles from Amex, and 15,000 miles from another program like NAB Rewards, is just fine.
Convert 50,000 miles from Hong Kong-based 'finance partners'.
Earn 25,000 miles on any Standard Chartered Cathay Mastercard, or 15,000 miles on any other co-branded Cathay card (both available in Hong Kong only).
Shop with Cathay, and spend at least US$640 or HK$5,000 in cash. Amounts spent in miles don't count towards this tally.
Family transfers coming soon
As the Cathay program evolves, family members will be able to transfer miles between their accounts.
With membership open to all adults, and also children aged two and above, this can make family holidays even more rewarding. By signing up the kids, and transferring their miles to a parent's account, the next holiday gets even closer.
The airline hasn't yet shared when this will become available, saying only that 'you'll soon be able to share your miles with your family'. So stay tuned!
For kids aged under two, it could be worth enrolling them in Qantas Frequent Flyer instead. While this is a separate loyalty program, both Qantas and Cathay Pacific are part of the oneworld alliance. Qantas Points can also be spent on Cathay Pacific flights and transferred between the accounts of family members.
Even if the adults prefer to earn miles directly with Cathay, this would mean still receiving some rewards when the young ones fly – except if travelling as a lap infant. Once the child reaches their second birthday, you could then reassess which program is the best fit when your family flies.
Cathay Diamond gains discounted flight redemptions
Travellers at the Cathay Diamond tier will soon need fewer miles to book Cathay Pacific flights when using the 'Miles Plus Cash' redemption option. Set to begin in Q4 2022, this benefit may appeal to those who need more flexibility when they travel, rather than booking a more traditional 'award seat'.
The airline hasn't yet shared the extent of this discount. It's also not known whether it'll be available across all cabin classes. But we do know it'll be limited to Miles Plus Cash bookings on Cathay Pacific alone.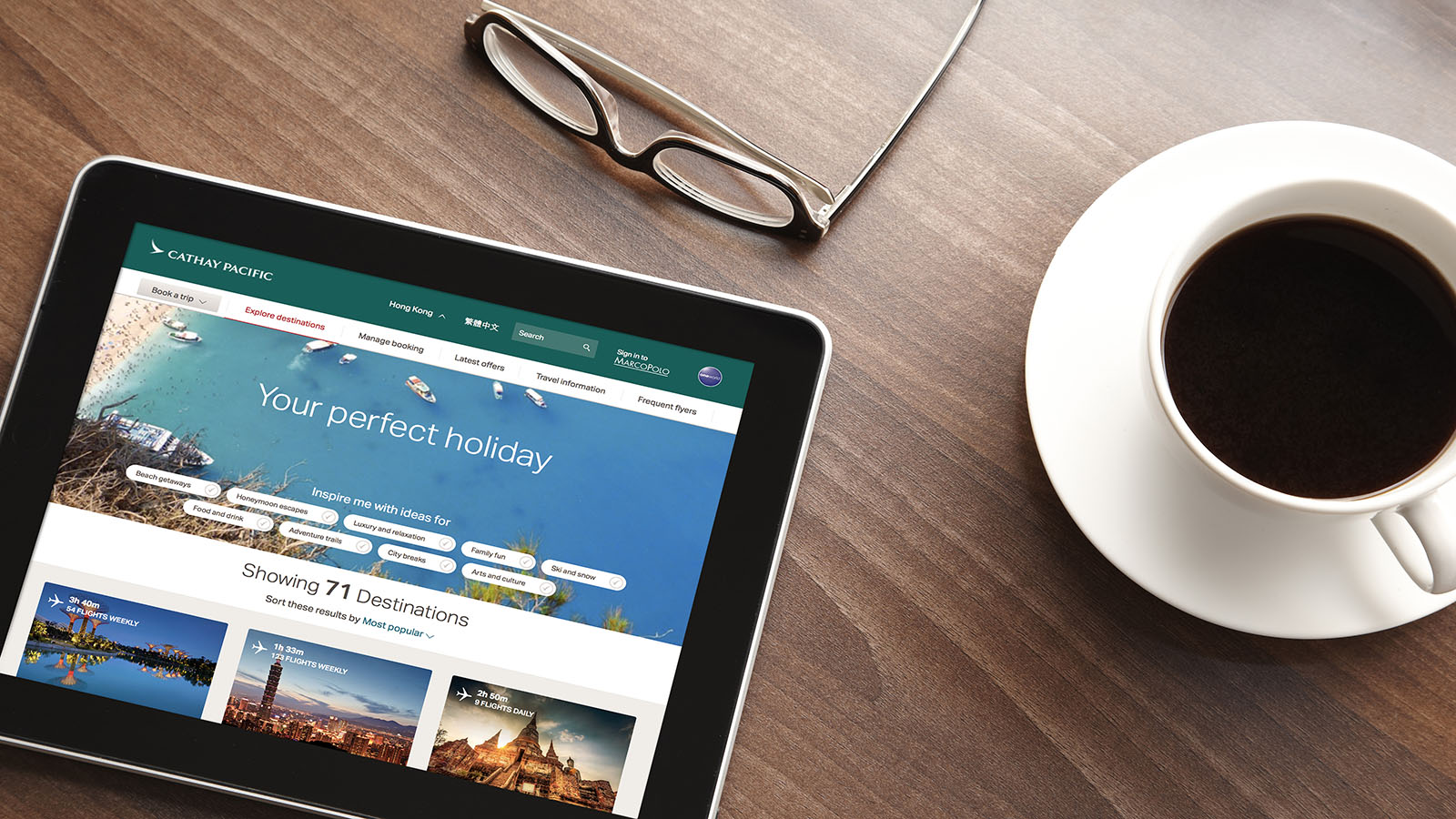 Of course, Miles Plus Cash is Cathay's equivalent of an 'any seat award'. It generally means spending far more miles to secure a flight than what you'd otherwise pay for a 'classic award' seat. In other words, it entails using miles to offset the retail cash price of a ticket.
It's not a booking method that we'd generally recommend, as you typically need far more miles to fly than to book a traditional award seat. But if you really need to travel and would rather not pay cash, having this option is better than not.
Summing up
Cathay Pacific was previously an outlier in the loyalty space, with the airline operating two separate frequent flyer programs. One to earn miles, and the other to earn status.
Now, its unified frequent flyer program keeps everything under the one roof. That's sure to make things easier to understand for your average traveller. It also makes status easier to attain, in that you don't need to invest in the possibility of progressing to Silver before you travel. Now, if you've done the hard yards, the benefits are yours to enjoy.
While Hong Kong itself remains a difficult destination to visit for now, things are very slowly opening up. Mandatory hotel quarantine in Hong Kong is now just three days (plus four days of not visiting higher-risk venues like bars and restaurants). Whereas at the beginning of 2021, Hong Kong's hotel quarantine was three weeks.
Having said that, transiting through Hong Kong is also easier than earlier in the year. This gives many travellers the opportunity to once again fly with Cathay Pacific, and keep those all-important Status Points rolling in.
All images courtesy of Cathay Pacific.
---
Stay up to date with the latest news, reviews and guides by subscribing to Point Hacks' email newsletter.
Cathay combines Asia miles and Marco Polo Club
was last modified:
August 24th, 2023
by