Last month, Point Hacks Contributing Editor Matt Moffitt embarked on a 10-flight, 17-day, 24,000-mile trip from his current base in Austin, Texas to Minneapolis, over to his hometown of Sydney, up to Cairns, then a visit to Detroit, down to Dallas and back home to Austin.
Here is an overview of his trip and which posts and reviews you can expect to read on Point Hacks in the coming weeks as a result of his experiences…
---
In May 2014, after five years of applying, I won the Green Card Lottery, meaning I now have a renewable ten-year permanent residency visa for the US. I had visited Austin before and loved it, so I decided to make it my base for half of the year, as a requirement of the visa is that you are in the US at least six of every 12 months.
The other half of the year I travel – my highlights over the past year have all been countries beginning with 'I': Iran, India and Israel.
I moved to Texas at the start of 2015 and have been working for Point Hacks as a Contributing Editor since the start of this year.
One day in April, after a particularly fun 'Sunday Funday' (read: eat and drink a lot), I returned home and was checking my emails when one of the aviation newsletters I subscribe to alerted me to a flash sale to Australia on United, attacking Delta hubs, amongst them from east to west Los Angeles, Seattle, Salt Lake City, Minneapolis, Cincinnati, Atlanta, Detroit, New York and Boston.
I'd been to most of those cities but had never been to the Midwest, so I decided to book an open-jaw ticket flying out of Minneapolis to Sydney (via San Francisco) and back to Detroit (via San Francisco and Houston). This flight cost me $554 USD, which is less than half of the average price you'd expect for an itinerary like this. The sale disappeared the next morning, so lucky I got on it.
Back in 2013, I was lucky enough to take advantage of the low 20,000-mile requirement for Gold status that the Greek Star Alliance airline Aegean had running, which I have since status matched to United and Turkish Airlines (both Star Alliance) and airberlin (oneworld, but interestingly has a bilateral agreement with Virgin Australia, which means it covers both major Australian airlines).
That means that even though this sale fare was in Economy, I would still get all the Star Alliance Gold perks on the ground (like Business Class check-in, lounge access, Premium Economy seat selection and priority boarding, plus maybe a complimentary Business Class upgrade – more on that later).
I like to save my points for international travel, plus First and Business Class products on US airlines are pretty substandard, so I don't mind flying Economy within the US as I get the aboveforementioned benefits on the ground.
To get to Minneapolis, I booked a United Economy fare from Austin via Chicago on United for $135 USD.
I had a one-hour layover at Chicago's O'Hare Airport and that's where I made a $400 mistake, which I hope will be a lesson to you and me.
I stayed three nights in Minneapolis, which I would highly recommend to people who are into the outdoors, food and beer.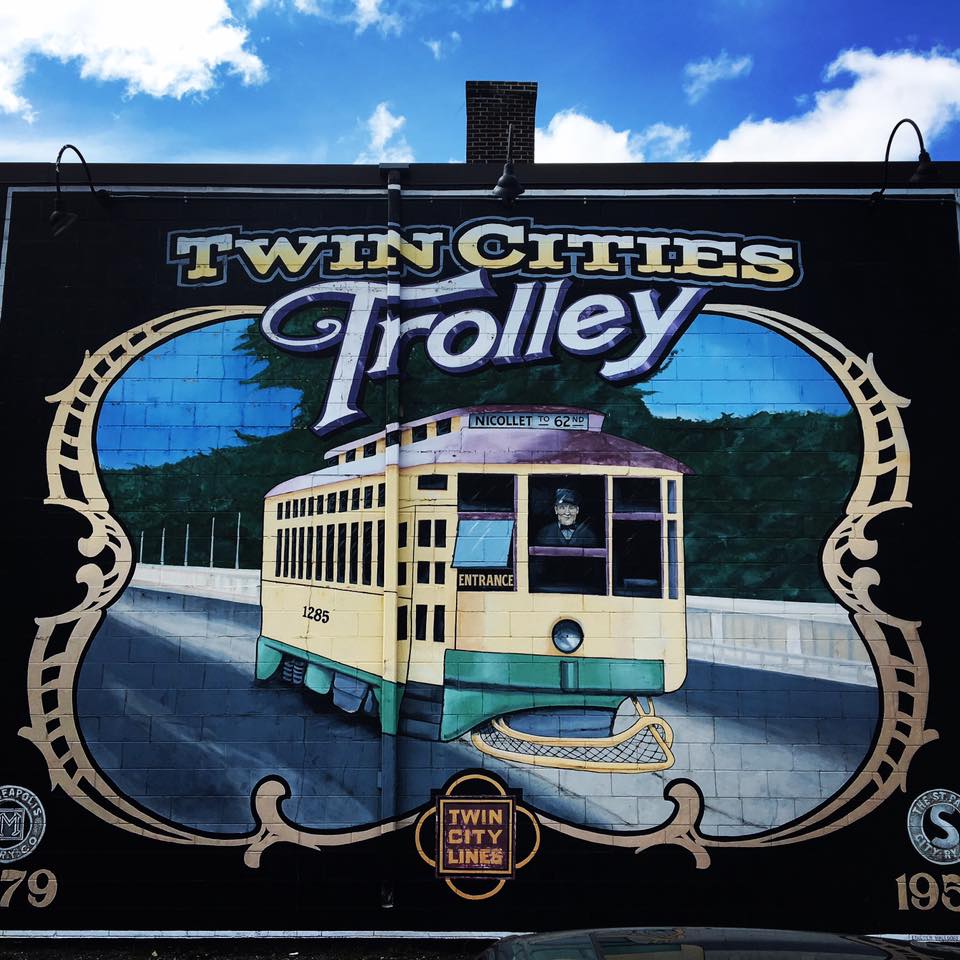 Minneapolis and St Paul are twin cities
Commencing the first segment of that sale fare, upon approach into San Francisco, our United Flight 372 saw another plane at about the same altitude rapidly approach us.
It turns out our Airbus A319 and Virgin America Flight 2 from Ronald Reagan Washington National Airport (flown on a very similar A320) were about to complete a parallel landing on runways 28L and 28R, respectively.
While it gave some of the passengers on our flight (including myself) quite a fright at first, it turned out to be really cool. Here is the sped-up 16-second version of this synchronised landing originally posted to my Instagram account here:
I was lucky enough to get upgraded to the new BusinessFirst class on United's 787 Dreamliner service from San Francisco to Sydney – I should only get complimentary upgrades (where available) on domestic United flights, but a little bit of flirting with the check-in agent at Minneapolis may have put me at the top of the upgrade list for this 15-hour Transpacific flight.
In Sydney for the week catching up with family and friends, Point Hacks founder and editor Keith and I actually got to meet face-to-face for the first time. The joys of technology and remote work mean that since the start of the year we had only communicated via the Internet.
I headed north to Cairns and the Daintree for a few days, flying Virgin Australia on the way up (and gaining lounge access with that airberlin status) and Qantas on the way back (again, that airberlin status allows me to double-dip here in Australia).
Point Hacks already has a review of the Virgin Australia Sydney Domestic Business Class Lounge, so you will read about the Qantas Club at Cairns Airport.
I used my IHG Rewards points to stay at the Holiday Inn Cairns Harbourside, which is a nice hotel review to throw into the mix.
Then it was back to Sydney for a night. With two Star Alliance lounges to choose from at Sydney Airport, I reviewed the Singapore Airlines SilverKris Lounge as we already have a review of the Air New Zealand Lounge, which has that cool espresso machine connected to your phone through the Air NZ app and an iPad.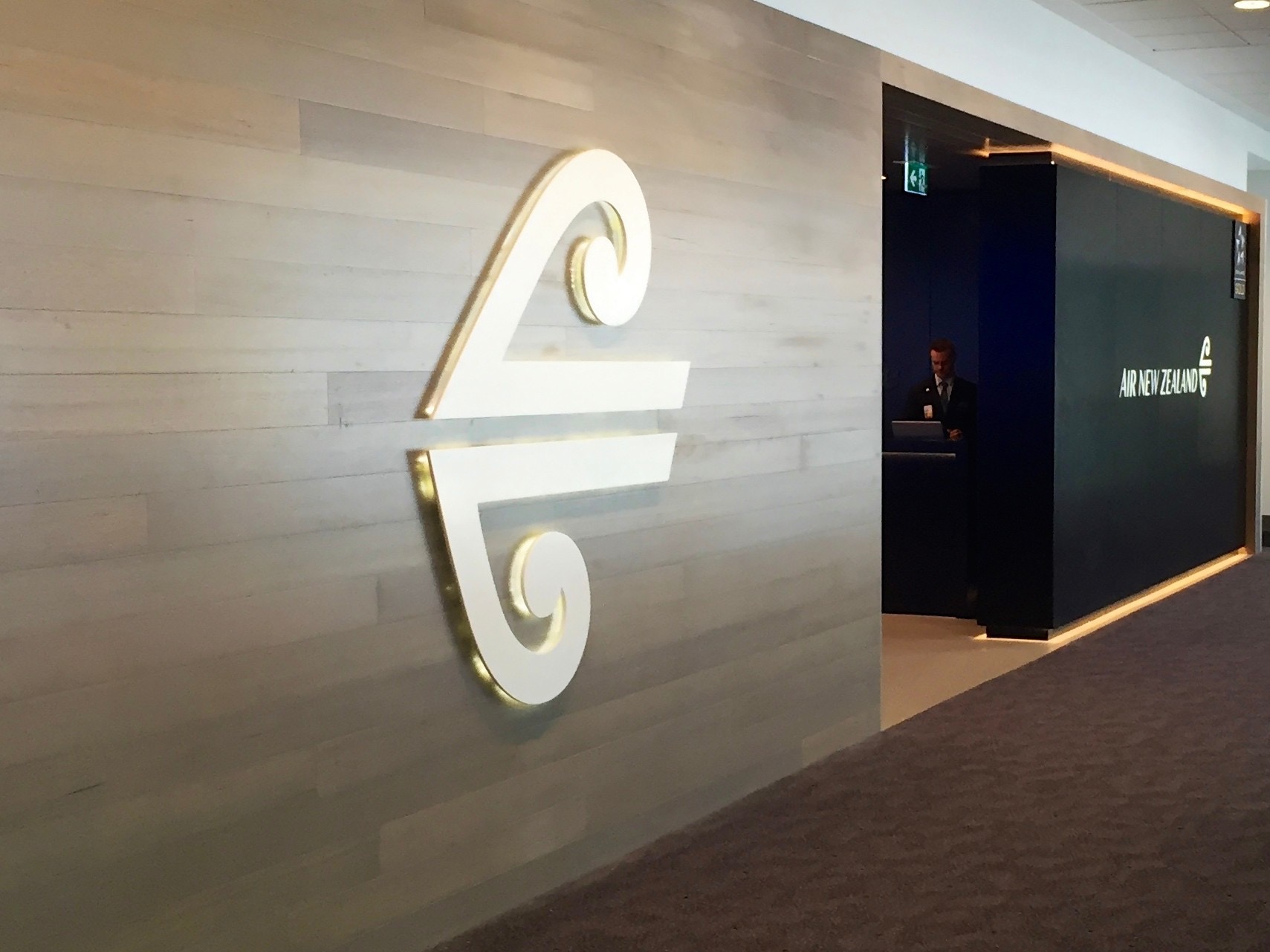 Air New Zealand Sydney Airport Lounge
Then it was a long 26 hours from Sydney to Detroit on United, starting with the long leg back to San Francisco (hoping for but not expecting another upgrade; I only got to Premium Economy this time).
After spending 48 hours in Detroit and checking out the rapidly-changing city, I took a $101 USD direct flight to Dallas on Southwest, which (ignoring my status privileges with United and AA) would be my favourite airline to fly in the US for their generally friendly customer service and being the only airline to include two free checked bags.
After seeing friends for the weekend in Dallas, I caught a cheap four-hour Megabus back home to Austin. I use Melbourne-based website and app Rome2rio for searching intercity bus and train schedules.
It's now ten weeks and counting until my next round-the-world trip to South Africa, Qatar, Australia, South Korea and San Francisco in December-January, but we'll leave that for another day…
I hope you enjoy the upcoming reviews:
Qantas Club at Cairns Airport
Singapore Airlines SilverKris Lounge at Sydney Airport
Holiday Inn Cairns Harbourside
---
Ad – Scroll down to continue reading.Minimum spend, terms & conditions apply.
The trip statistics
Departure airport: Austin-Bergstrom International Airport (AUS)
Number of flights: 10
Trip duration: 17 days
Number of miles flown: 23,869
Number of airlines: 4 (United, Virgin Australia, Qantas and Southwest)
Number of lounges visited: 11
Routing: Austin – Chicago – Minneapolis – San Francisco – Sydney – Cairns – Sydney – San Francisco – Houston – Detroit – Dallas – Austin
Total cost: $1370 AUD (= ~$1030 USD)
An intro to my last trip: US to Australia and back in Economy, a surprise upgrade to Business, and a cool first-hand video of two planes landing in sync
was last modified:
November 30th, 2017
by