I'm in the final throes of packing up our family, house and gear for a lengthy trip – the best kind, of course.
So I figured I should tell you a little more about it, given that upcoming reviews and guides are going to be influenced heavily by what we're up to over the next couple of months.
It's not like we haven't done this before. In fact, other than a couple of road trips and holidays here in Australia, it seems to be what our family does – mostly local travel, and once every few years 'a big one' to catch up with family and friends around the world. But this one is a bit extra special.
This kind of trip was actually the catalyst for launching Point Hacks in the first place – I wanted to share what I'd learned during the planning and the execution of our first big round the world trip in 2011.
Here's what we've got planned this time around…

Sydney – San Francisco, San Francisco to Vancouver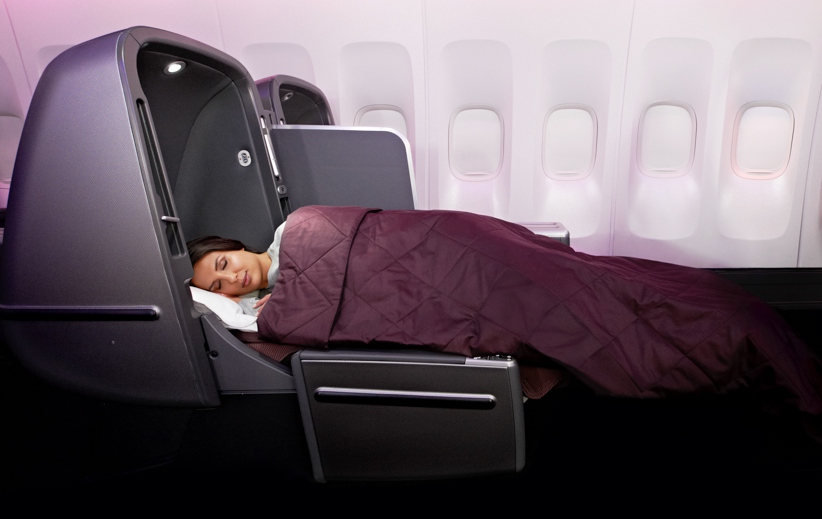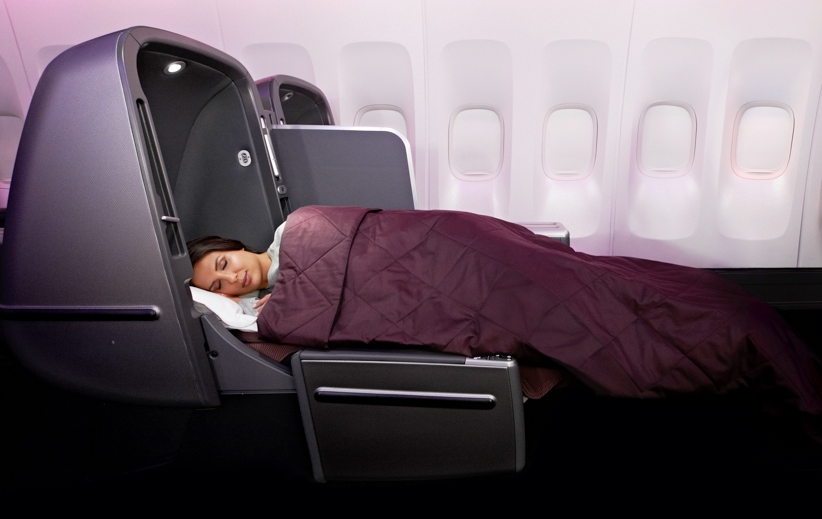 Someone looking far more comfortably asleep than I'll probably be on a Qantas' 747 Skybed – courtesy Qantas
First we're off to San Francisco on Qantas' still relatively new service. I flew the route back in 2009 when it was previously in operation, but this time I'm around I'm excited to travel in the refurbished 747 cabin.
San Francisco to Vancouver will be with United – booked as a paid fare in Economy. Heresy! 😉
Hanging out in Vancouver, Skiing in Whistler


Photo courtesy Abhinaba Basu on flickr
This is going to be a massive highlight of the trip. You might remember that I love skiing, but I haven't ever been to Canada. Bring it on!
Ad – Scroll down to continue reading.Minimum spend, terms & conditions apply.
Vancouver to New York with Air Canada
The only direct, non red-eye option between these two cities is with Canada's national airline, but in a fairly standard narrow body plane – nothing too exciting in terms of inflight experiences.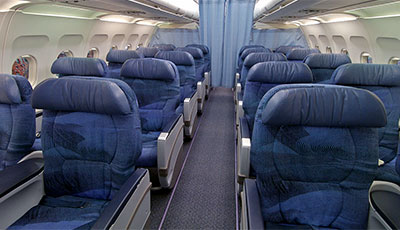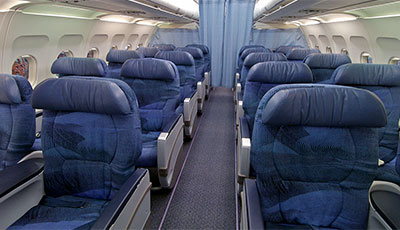 Still, to fly direct, and not to have to connect, is much better with kids. It should be an interesting one to share.
Cathay Pacific and Philippine Airlines both fly the route too, but both are late evening departures for a ~5 hour flight, so didn't feel like dragging the little ones through that.
New York to London with American Airlines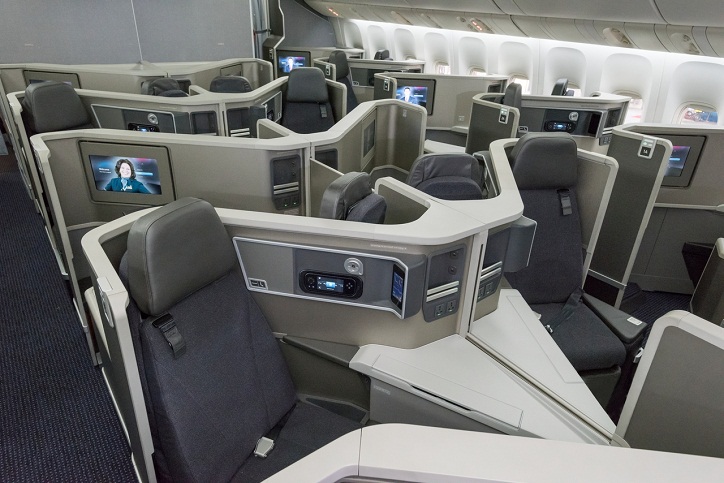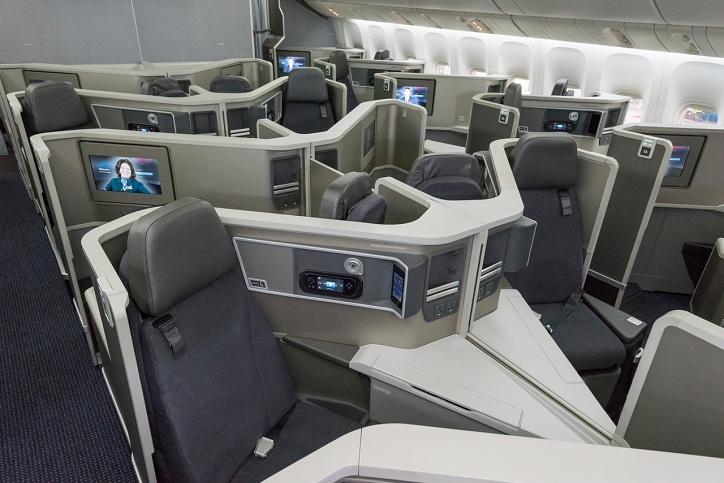 We'll be in one of American's reconfigured Boeing 772s with new Business Class but in an odd, mixed rear and forward facing configuration. With four of us to configure well, I'm still sweating about seat choice.
I haven't flown American since their merger with US or their rebrand, so I'm looking forward to checking out what they have to offer across The Atlantic.
London to Sydney in Etihad Airways A380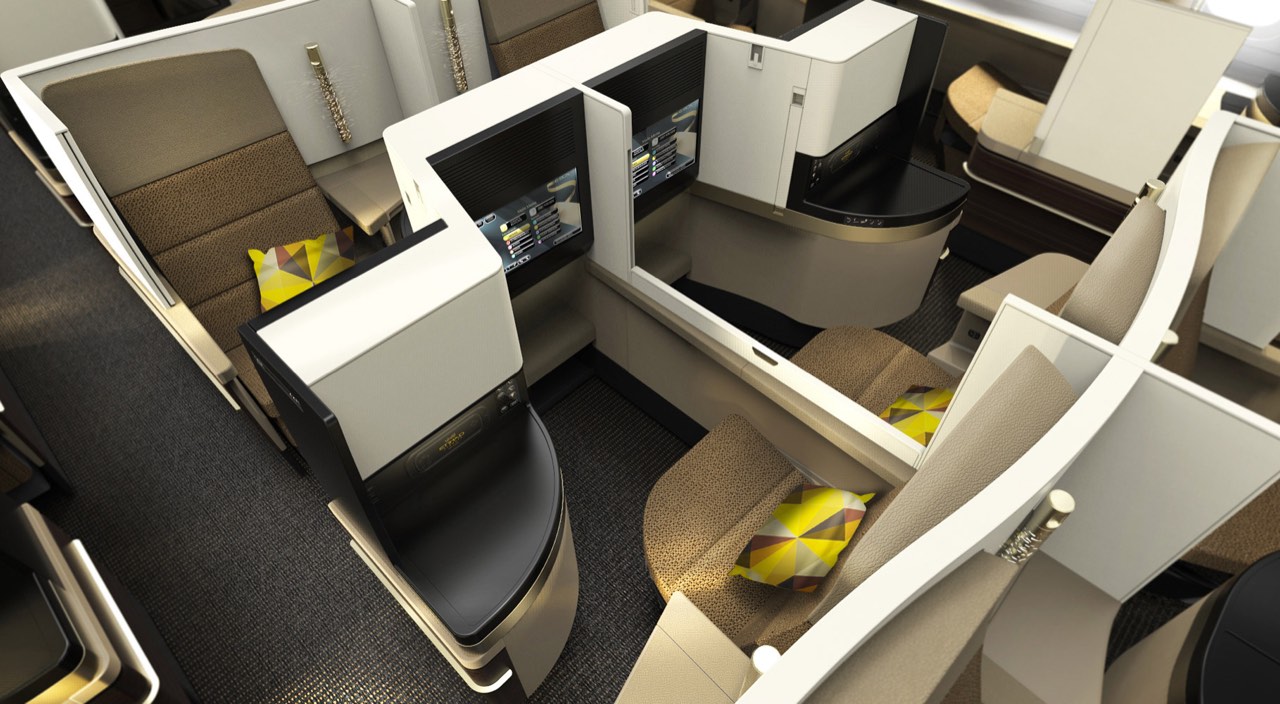 The big one – heading all the way home from London in one hit, via Abu Dhabi, in Etihad's Business Studios.
Etihad's Business Class availability to frequent flyer partners such as American and Velocity is just excellent – and one of the best aspects of the Velocity program, in my book.
I haven't flown Etihad Business Class before, let alone in their newest A380 cabin, so I'm really looking forward to reviewing this one.
How I'll be writing about this trip
This is all with our 5 and 2 year old kids. Wish us luck! It will be the first time we've travelled with our kids a bit more grown up, so there may be some interesting lessons on flying and travelling with smaller humans to share.
I've also employed every trick in the book to be able to earn enough points and eventually get most of our flights direct to and from our destinations in Business Class. It was no small feat.
So alongside reviewing the flights and hotels as I usually do, I'll also try and write specifically about some of the concepts and planning I employed to help reach our goals.
This trip has been around 10 months in the making, so I'm excited to share it!
In between getting a bunch of talented new editors up to speed, putting some effort into Point Hacks AU and NZ, and getting ready for our trip, it's been a busy beginning of 2016.
The new team are working on a range of guides, offers and more great content to bring you over the next few months.
Thanks to everyone for your continued reading and support!
— Keith
Our next big trip – we're off for 7 weeks around the world with kids in tow
was last modified:
December 19th, 2017
by