When most people think of Japan, they think of historical landmarks, stunning natural scenery and bustling cities. But did you know that Japan is also home to some of the world's best theme parks? From global franchises like Disneyland and Universal Studios to Japan-exclusive theme parks dedicated to Studio Ghibli and Hello Kitty, there's something for everyone.
And you can experience all the thrills of Japan's theme parks for yourself. By topping up your points balance, you can fly direct to Japan from Australia for less. Take advantage of generous bonus offers when you sign up for credit cards like the Qantas Premier Platinum or Citi Premier. And don't forget to check out how to use points to hack your way to Tokyo.
So whether you're an adrenaline junkie seeking heart-stopping thrills, a family looking to keep the young ones entertained, or you're simply just young at heart, our guide to the best amusement parks in Japan will help you plan your next adventure.
1. Tokyo Disneyland
Japan's most popular theme park, Tokyo Disneyland is one of just a handful of Disneyland castle parks in the world. It's located on a manmade island just 20 minutes from central Tokyo and is part of the wider Tokyo Disney Resort. With attractions for all age groups, Tokyo Disneyland is undoubtedly one of the best things to do in Japan for families. The park is divided into seven themed zones, much like Disneyland in California and Walt Disney World in Florida. Adventure seekers can take a ride on Disney's popular Splash Mountain, while family-favourite It's A Small World will take you on a journey across the globe without leaving Tokyo. Star Wars fans can immerse themselves in a 3D space journey, and Winnie the Pooh lovers can take a ride on the Tokyo Disneyland-exclusive Pooh's Hunny Hut.
Don't forget to visit the theme park shops and pick up a pair of Mickey Mouse ears. Locals and visitors alike are especially fond of dressing up at Disneyland in Tokyo.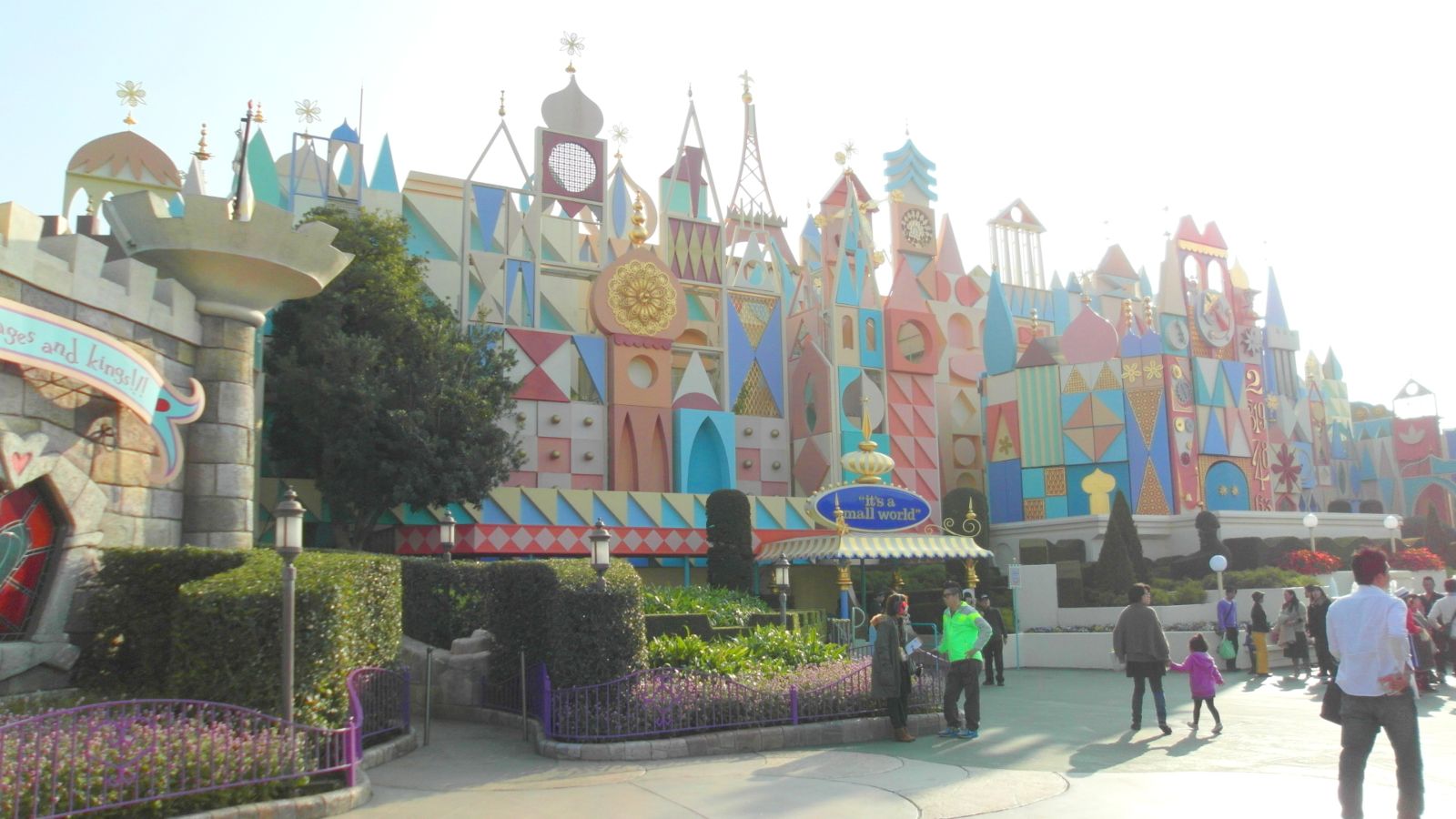 2. Tokyo DisneySea
Did you know that Tokyo has not only one but two Disney theme parks? It's the only place in the world where you'll find two Disney parks side-by-side – and Tokyo DisneySea is the only one of its kind. Tokyo DisneySea is targeted at a slightly older age group, with a selection of rides that are notably more extreme than the ones you'll find at Tokyo Disneyland. The Tower of Terror is a thrilling multi-story experience, while Indiana Jones Adventure: Temple of the Crystal Skull will have you whizzing through the temple at high speeds. While you'll find more adventurous attractions, you can expect many of the same quirks as Tokyo Disneyland. This includes character merchandise stores, delicious snacks throughout the park, and the popular night parade.
While Disneyland and DisneySea are both parts of the Tokyo Disney Resort, they are two separate theme parks. A single pass will grant you entry to either, but you can't jump between both on the same day without purchasing another pass. With so much to see and do, why not book a themed hotel room to top off the experience? The Tokyo Disneyland Hotel and Disney Ambassador Hotel are located close to the resort and offer a range of charming rooms themed to popular Disney characters.
If you'd rather harness the power of points, you can take advantage of other official Tokyo Disney Resort hotels. You'll enjoy all the Disney magic while working towards status with your favourite hotel loyalty program. The Sheraton Grande Tokyo Bay Hotel lets you use or earn Marriott Bonvoy points on their selection of family-friendly rooms. Similarly, the Hilton Tokyo Bay allows you to use or earn points as part of the Hilton Honors program with their fairytale-themed family rooms. Both properties are just a stone's throw away from Tokyo Disney Resort.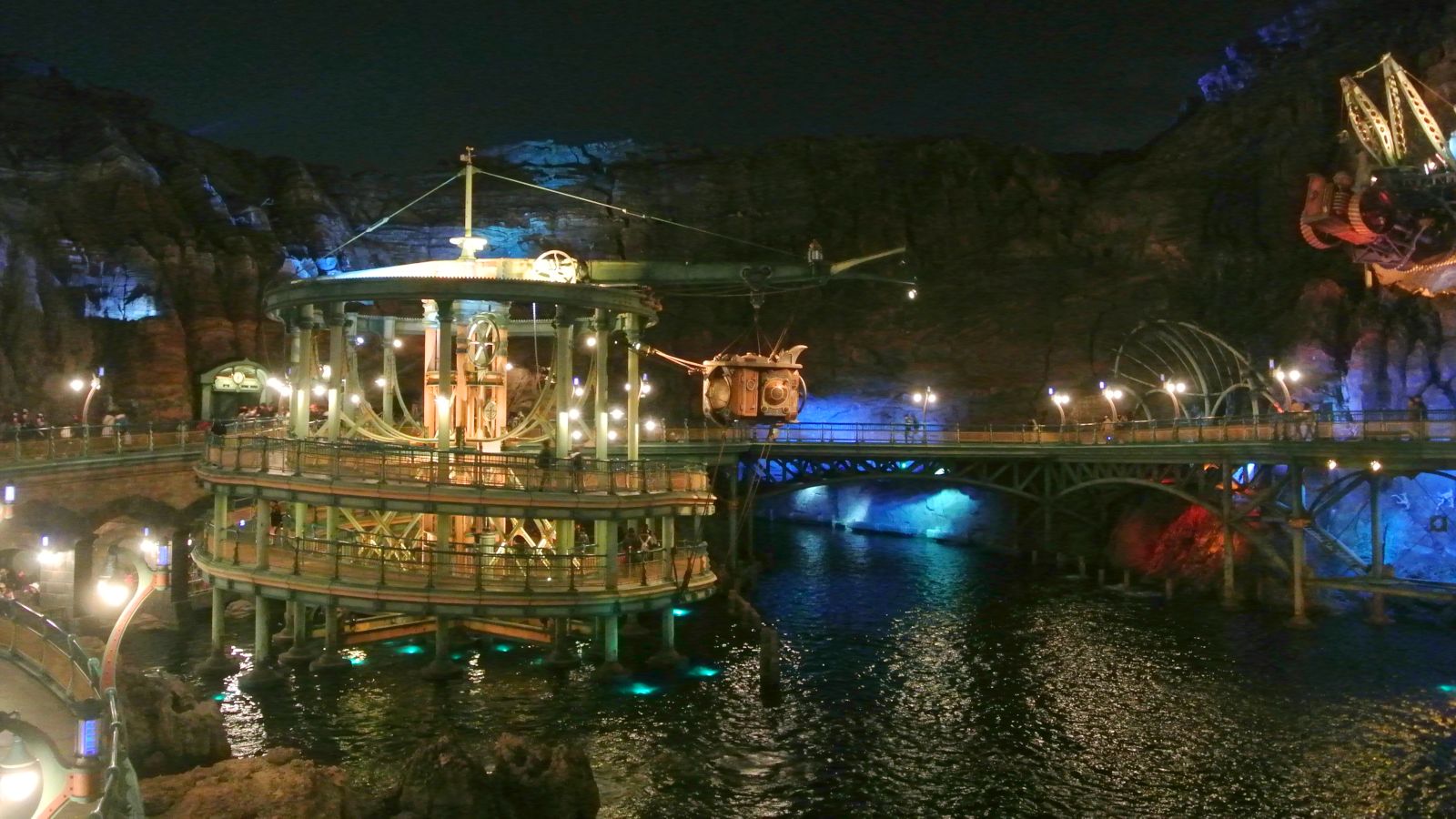 3. Universal Studios Japan
Universal Studios Japan (USJ) is located in Osaka and is Japan's second most visited amusement park after Tokyo Disney Resort. Much like the other Universal Studios parks and resorts worldwide, Universal Studios Osaka offers a range of rides and attractions themed around popular movies, TV series and games. Die-hard Potterheads can immerse themselves in The Wizarding World of Harry Potter, one of USJ's most sought-after attractions. Visitors can stroll through Hogsmeade village and even take a photo with the Hogwarts Express train. Those that are daring enough can also venture inside the real-life Hogwarts castle.
In a nod to its roots, it's no surprise that there's a Super Nintendo World in Japan. This USJ attraction puts you in a real-life game where you can hop, skip and jump through the iconic Mushroom Kingdom. Visitors can enjoy a fully immersive experience by playing games, completing challenges, and racing on the world's first interactive Mario Kart theme park ride.
Other much-loved shows and characters at USJ include Snoopy, Minions, Sesame Street, Shrek, Spiderman, Terminator and more. With something for everyone, USJ is one of the top things to do in Japan for kids, and kids at heart.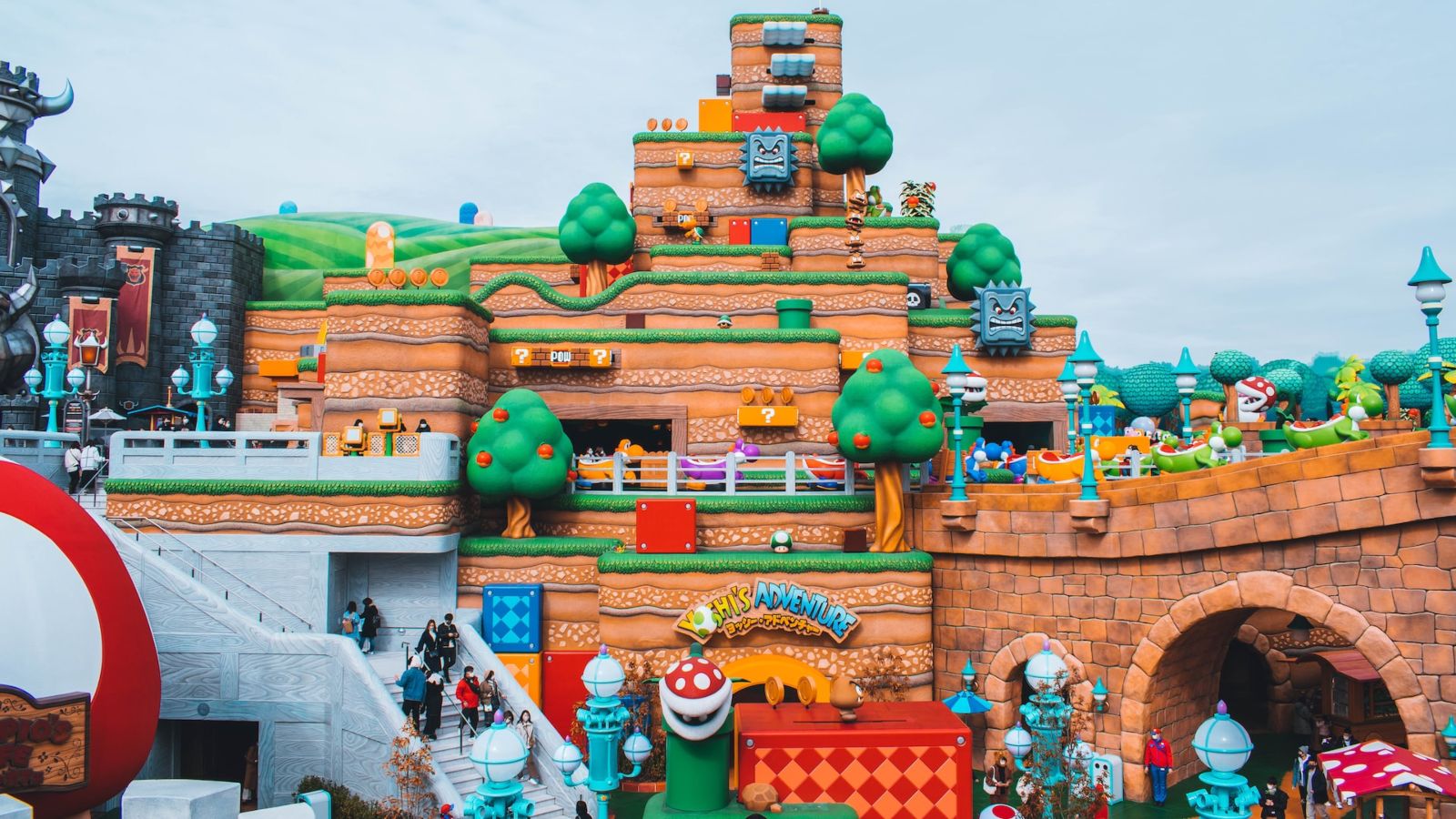 4. Studio Ghibli Theme Park
Since 2001, the Ghibli Museum in Tokyo has been a mecca for fans of Studio Ghibli, Japan's famous animation studio. Tickets are notoriously difficult to secure, often selling out months in advance. But fans now have a new attraction to set their sights on – the Studio Ghibli Theme Park. The highly anticipated Ghibli Park is set to open in November 2022 just an hour east of Nagoya, and there's so much to look forward to.
While there are no towering rollercoasters or flashy attractions, fans can delight in fantasy-filled exhibitions from popular Studio Ghibli films. Visitors are encouraged to take a stroll and discover the wonders of the various worlds brought to life, including 'Whisper of the Heart', 'Arietty' and 'Princess Mononoke'. Of course, it wouldn't be a Studio Ghibli theme park without an appearance from one of its most loved characters, Totoro. The Dondoko Forest is set to feature a replica of Satsuki and Mei's house from 'My Neighbor Totoro', as well as a giant wooden Totoro statue.
Much like the Ghibli Museum, tickets for Ghibli Park must be purchased well in advance. But if you're still itching for a quirky experience, there are plenty of themed cafes in Japan.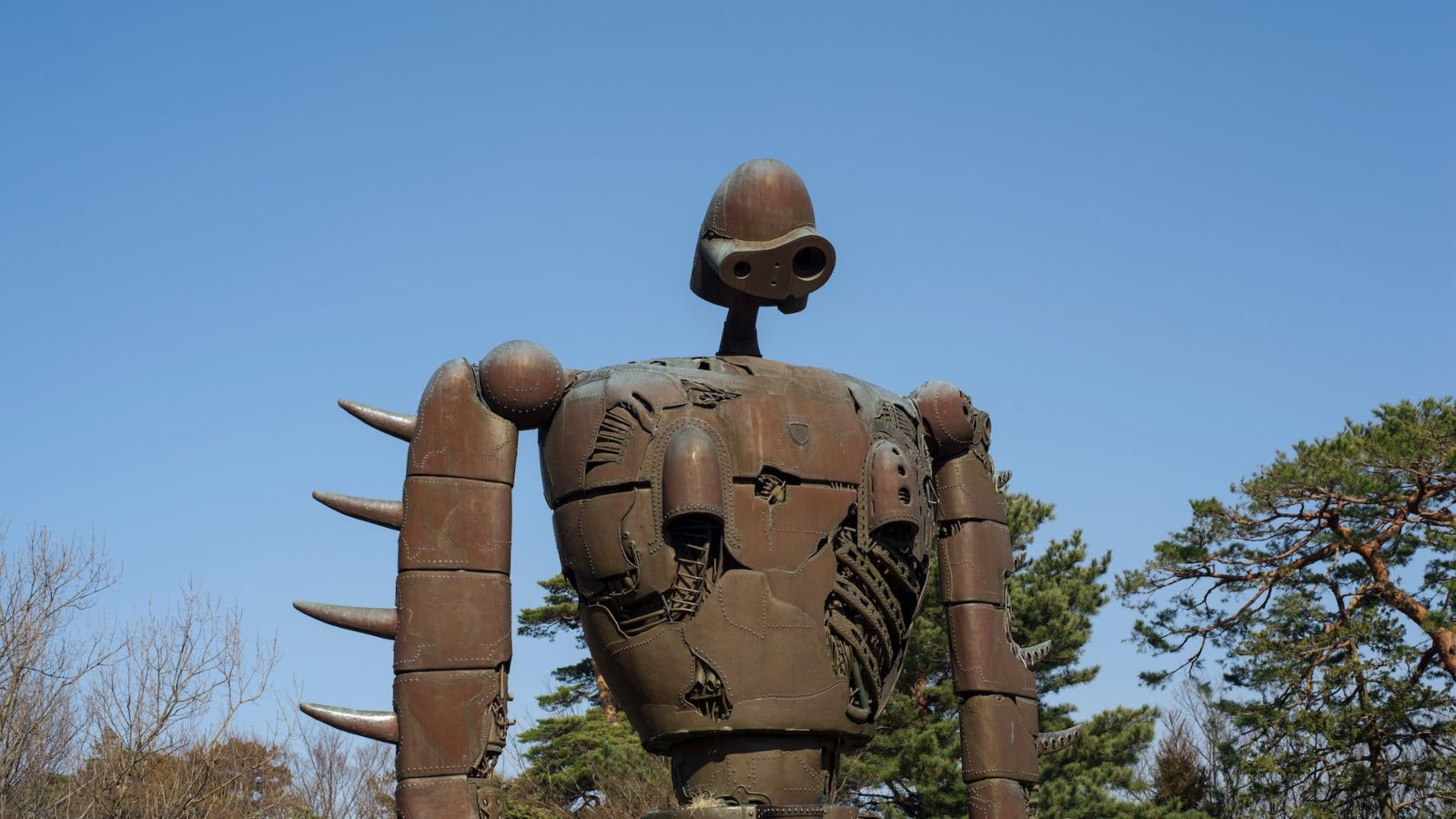 5. Sanrio Puroland
It's hard to travel around Japan without spotting one of Sanrio's famous characters at every turn. Founded in Japan, Sanrio is the powerhouse company behind characters like Hello Kitty, Cinnamoroll, My Melody and Gudetama. You can watch all these characters – and more – come to life at Sanrio Puroland. Located just outside of Tokyo, Sanrio Puroland is an indoor theme park offering live shows, parades and attractions dedicated to various characters. Visitors can take a car ride with My Melody and Kuromi, make a wish by ringing Hello Kitty's Bell of Happiness and relax on the magical Sanrio Character Boat Ride. And if you've got a favourite character, there are plenty of meet-and-greet and photo opportunities throughout the park. All of the attractions are suitable for kids, so it's an ideal day out when you need family-friendly activities in Japan.
Sanrio Puroland closes earlier than some of the bigger theme parks in Japan. But not to worry – Tokyo is only a 30-minute train ride away, and there are plenty of fun things to do in Tokyo at night.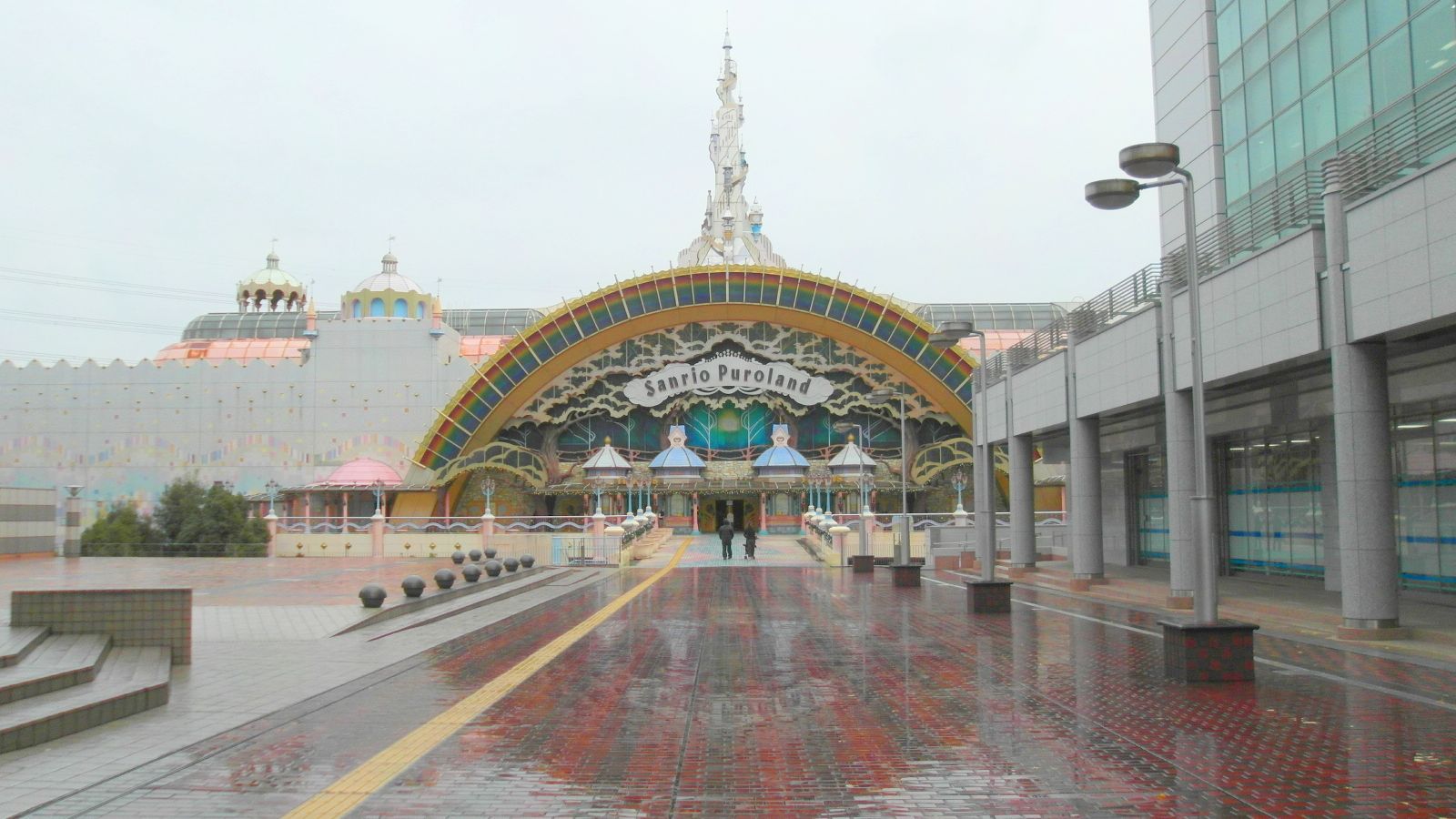 6. Nagashima Spa Land
Located roughly an hour from Nagoya, Nagashima Spa Land is home to Japan's highest rollercoaster. The Steel Dragon 2000 has a height of 97 meters and reaches a speed of 153 km/h, making it also one of Japan's fastest rollercoasters. When it opened in 2000, the Steel Dragon 2000 smashed multiple Guinness World Records and still holds the title of the world's longest rollercoaster made of steel. Nagashima Spa Land also features multiple other stomach-churning rollercoasters and thrill rides, cementing it as the top theme park to visit in Japan for adrenaline junkies.
If you're wondering where the park gets its name, it's from the adjacent outdoor hot springs. Once you've had enough adrenaline for one day, you can pop next door to Yuami no Shima. This spa caters to both men and women and features multiple hot spring baths. Tickets can be purchased that grant entry to the amusement park and the hot springs. And trust us – the latter will be a very welcome change of pace.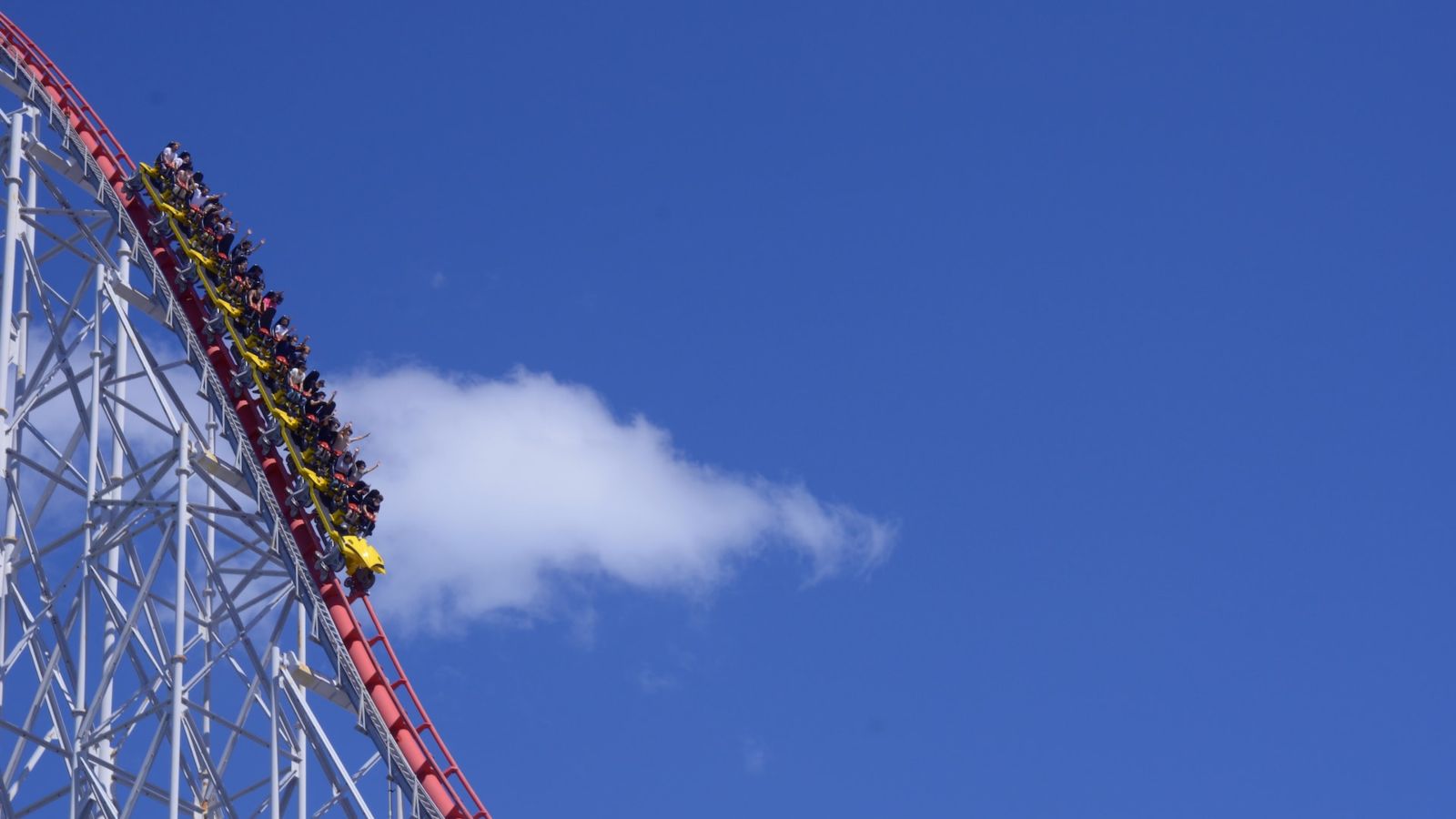 7. Fuji-Q Highland
A trip to Japan isn't complete without seeing the country's highest mountain, Mt. Fuji. Most visitors choose to visit Japan during April to enjoy beautiful views of cherry blossoms against Mt. Fuji. But did you know that you can get a unique view of Mt. Fuji all year round from a rollercoaster? Located at the base of Mt. Fuji, Fuji-Q Highland theme park is home to some of Japan's most thrilling rollercoasters. Its drawcard is the 79-metre-tall Fujiyama rollercoaster, dubbed the 'King of Coasters'. It was the world's tallest when it opened in 1996 and remains in the top 10 tallest, longest and fastest rollercoasters in the world. Those brave enough to ride will enjoy an unparalleled view of Mt. Fuji before a sharp 70-metre drop.
Are rollercoasters not your thing? Luckily this theme park in Japan offers other attractions from popular shows like Naruto, Thomas the Tank Engine and Evangelion.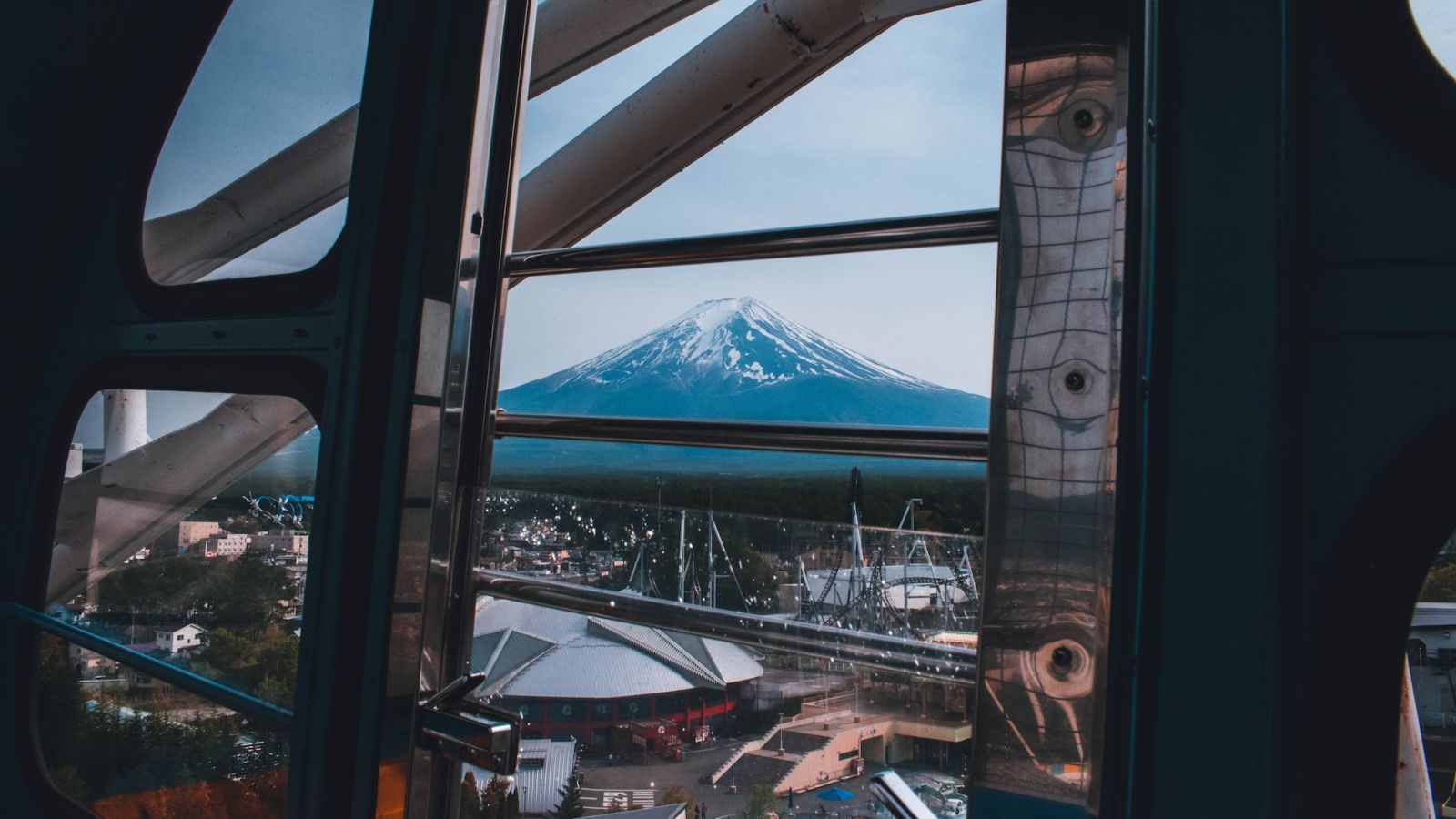 8. Legoland Japan
Lego lovers, rejoice. You can unleash your creativity at Legoland Japan, the country's only Lego theme park. Located in Nagoya, visitors can enjoy Lego-themed rides, attractions and exhibitions. Take a walk through the different worlds and enjoy the Lego sculptures of Japan's most iconic landmarks, including Nagoya Castle and Shibuya Crossing. If you're looking for things to do in Japan with kids, Legoland Japan offers plenty of activities to keep the little ones entertained. Kids can go for a ride in a Lego car, take on a mini rock climbing wall, or hop abroad a pirate ship for a water battle. Of course, there are plenty of opportunities to build your own Lego creations and even take home some park-exclusive Lego sets.
Legoland Japan sits on a manmade island that's also home to a Sea Life aquarium and the SCMaglev and Railway Park, where visitors can get up-close with various Japanese trains. If you're stuck on things to do in Japan with a family, it's one of the best areas to explore.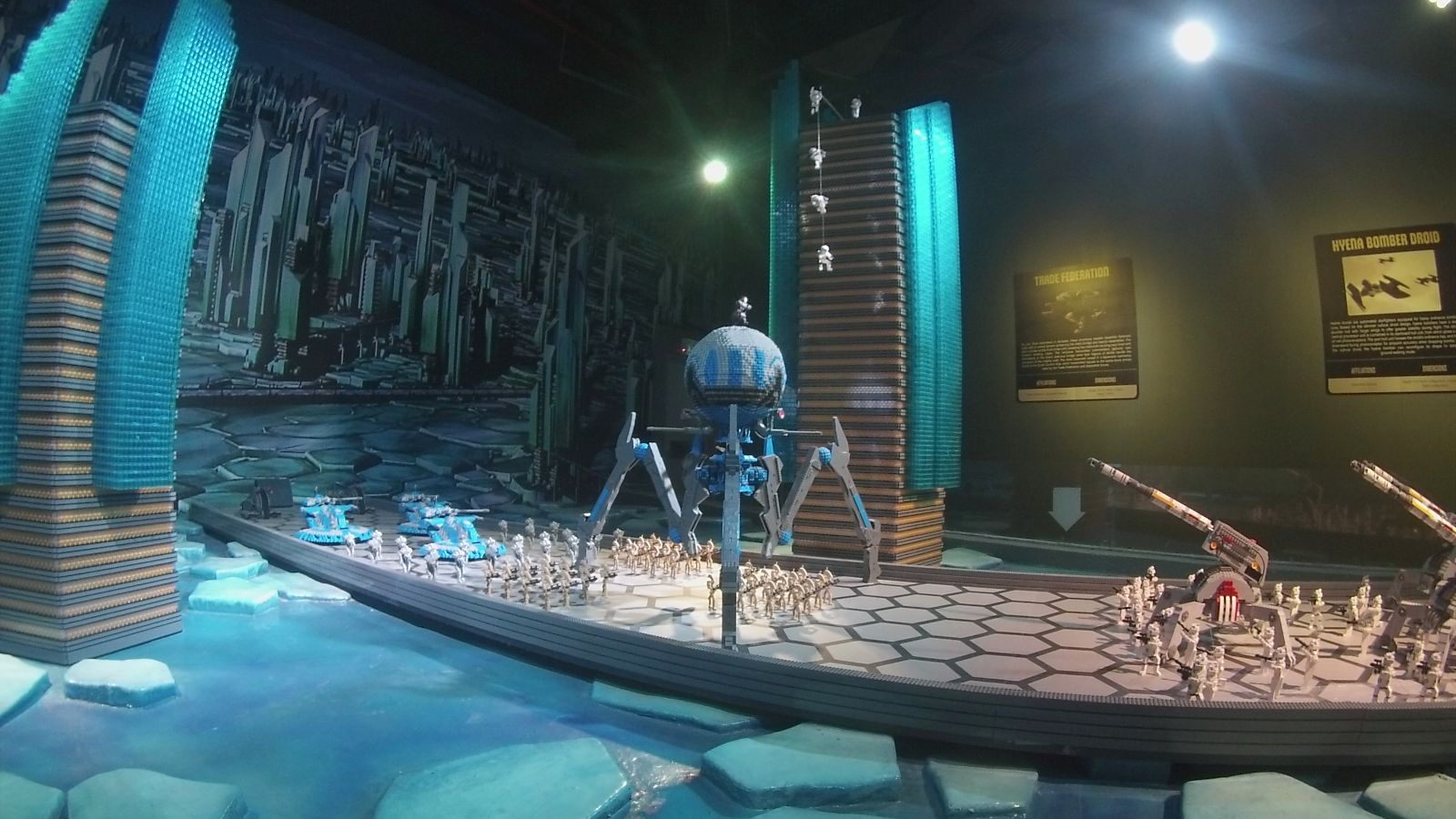 Discover the thrills of Japan
Japan has no shortage of theme parks to satisfy every traveller. And with direct flights from many Australian capital cities, a trip to Japan is within reach. Check out all of our guides to Japan to help you plan your next holiday.
Let us know in the comments below – what must-do theme parks in Japan are you adding to your itinerary?
Top 8 best theme parks to visit in Japan in 2024
was last modified:
November 1st, 2023
by