The first ever Frequent Traveler University in Australia will be held in Brisbane from 13-15 April 2018, with myself and Daniel (Point Hacks NZ Editor) heading along to chat points, loyalty programs and travel with anyone who is keen.
Event Details
Tickets sell for $299, however, you can score an increased $30 discount using promo code POINTHACKS.
FTU are expecting around 150-200 attendees in total, with the key draw being a number of expert speakers and panelists specifically talking about the best ways to use rewards programs.
Included in the ticket price is:
Two full days of seminars
Lunch for both days
And, to be confirmed, a tentative bonus Friday reception at a new Brisbane hotel
Tickets include:
Tea and coffee on Saturday and Sunday mornings
Two days of expert-led sessions in classroom settings on Saturday and Sunday
Lunch on Saturday and Sunday, plus as much internet access as you need during the conference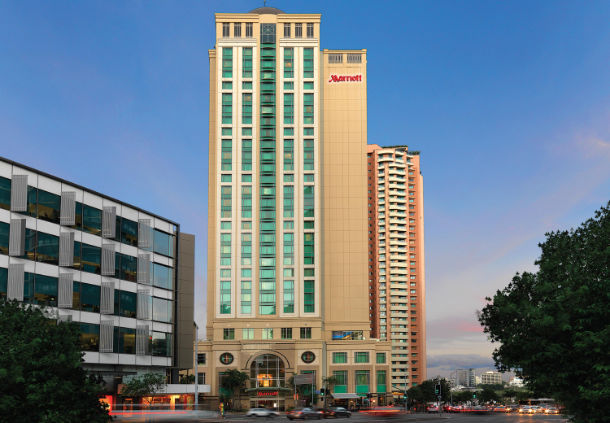 For those travelling to the event, the Brisbane Marriott is offering a group rate of $239/$259 per night for a single/double room, which includes wifi and full breakfast. That rate is bookable here.
Speakers
The confirmed speakers are:
Tiffany Funk, One Mile at a Time
Stefan Krasowski, Rapid Travel Chai
Tess Zhao, Business Travel Expert
Yvonne Strydom, Travel Physiotherapist & Travel Expert at PhysicalTravelSolutions
David Feldman, Loyalty Program Expert
Will & Christy Maxwell-Steele, Extreme Travellers, New Zealand
Sarah Longstaff, Loyalty Program Expert
Zac George, Points from the Pacific
Nick La Galle of Protect My Photos
Keith (yours truly) & Daniel Kinnoch, Point Hacks AU & NZ
Each speaker will do about 1-2 lecture-style sessions of 60 minutes each with topics subject to the speaker's interest and fit for the program.
Daniel and I will probably be tag-teaming in a single session or on a joint panel, so come armed with questions!
More about Frequent Traveler University
FTU have been running some of the best-run conferences for this kind of content for many years. They say it best:
Frequent Traveler University is the world's premier educational series of seminars devoted to teaching traveler's the best way to maximize their frequent flyer miles, hotel points and credit card rewards, while learning about new destinations, tools, and loyalty program intricacies to help make their travels cheaper, more comfortable and in more luxury.

FTU is the largest non-profit traveller education organization teaching participants how to travel using frequent flyer miles, hotel points and credit card rewards. Over the last 7 years, we have hosted over 8,000 attendees in weekend learning sessions around the United States and Europe.
We hope to see you in Brisbane in April, and don't forget to use the POINTHACKS promo code to score a discount.
Last-minute discount for Frequent Traveler University in Brisbane mid-April
was last modified:
April 13th, 2018
by