The InterContinental Ambassador program is a US$200 paid annual membership with a number of benefits specific to InterContinental's line of luxury hotels globally. There are no other requirements apart from paying the fee, which makes it very easy to enrol before your next InterContinental stay.
Major perks include a free weekend night stay each year (when used in conjunction with a paid weekend night), as well as instant IHG One Rewards Platinum Elite Status which grants further perks when staying with other related properties.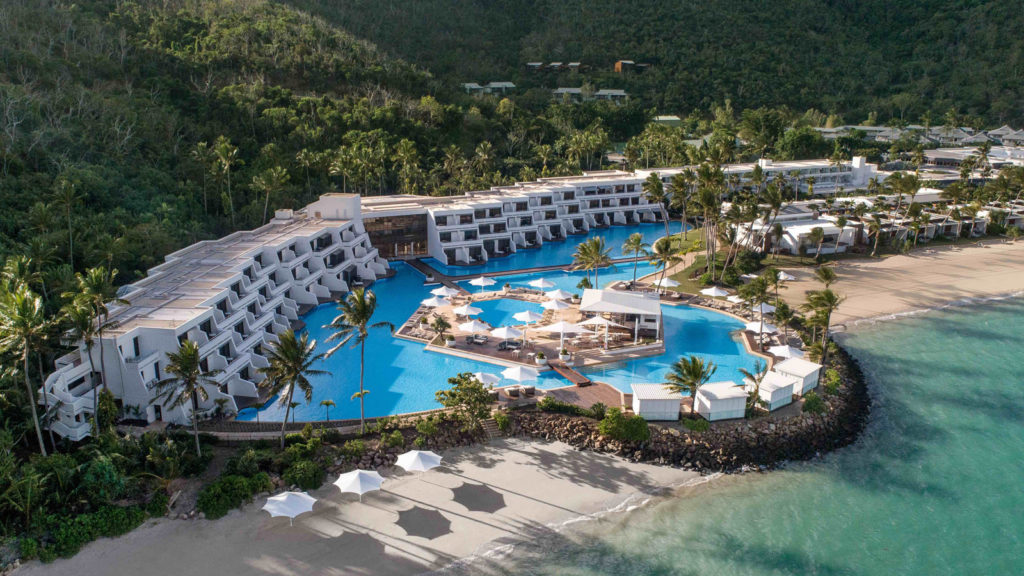 What is the InterContinental Ambassador program?
IHG's Ambassador program is a paid membership that offers the following benefits at most InterContinental properties, with some variances as outlined in the terms and conditions. Perks include:
Complimentary weekend night certificate, valid on the second night of a paid weekend stay on the Ambassador Weekend Rate.
Enjoy a guaranteed upgrade to a superior room at check-in, each time you stay. Note that while you may receive an upgrade to a Club InterContinental room, you will not receive any club benefits if you haven't already booked one. There are also some exceptions to specialty suites.
Guaranteed 4pm late check out
US$20 restaurant & bar credit (A$25 in Australia)
Fresh mineral water, replenished daily
Free highest-tier internet access where available for purchase
Single room rate for double occupancy
Guaranteed room availability with 72-hour advance reservation
Hertz Gold Plus Rewards Five Star Status, which offers car upgrades.
You'll also receive Platinum Elite status with IHG One Rewards, which will give you recognition at all other IHG properties, like Holiday Inn and Crowne Plaza. All of these benefits are available as part of the Ambassador program for $200 USD or 40,000 IHG One Rewards points per year.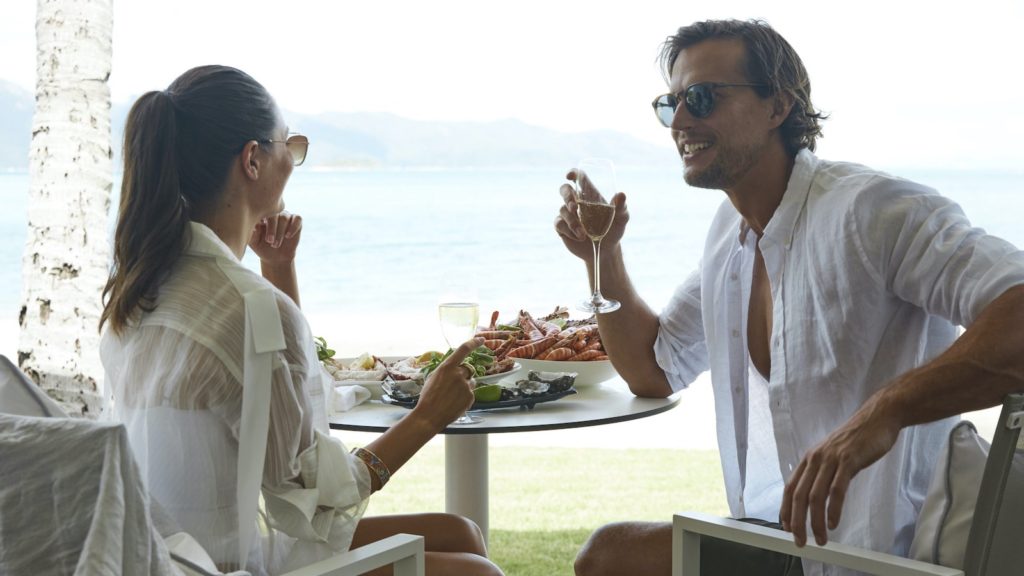 The fine print: 2019 changes to membership
Since InterContinental Ambassador membership was updated in 2019, the following changes are noted in the terms and conditions:
Welcome fruit platters are now only offered for stays in Greater China
The 'guaranteed' room upgrade and 4pm late check-out can be 'bought out' by the hotel for 10,000 IHG points, or a USD$50 restaurant & bar or spa credit, if the hotel is unable to offer it
A complimentary in-room film and welcome gift will no longer be offered
Invite only: Royal Ambassador membership
Select InterContinental Ambassador members may be invited to join Royal Ambassador status; an invite-only tier extended 'only to a small percentage of members, based on their activity at InterContinental Hotels & Resorts'. Tantalising benefits include:
Guaranteed two-category room upgrade at InterContinental hotels (one category for suites)
Complimentary Club Intercontinental or Regent Club lounge access for two people
A free night at any IHG Hotel worldwide (excluding IHG Army), where the points cost for the room is less than 70,000 IHG Points
Guaranteed early 10am check-in and 4pm late check-out
Complimentary weekend night certificate (same as above)
US$50 minibar credit per night up to US$200 per stay
In-room amenity
Complimentary mineral water and internet
Kimpton Inner Circle member status
Ad – Scroll down to continue reading.Minimum spend, terms & conditions apply.
What are the best perks of InterContinental Ambassador?
The benefit that stands out to us is the annual complimentary second weekend night stay. If you are planning a weekend stay at any of InterContinental Hotels and Resorts properties, this benefit can offset the majority of the US$200 annual fee as nightly room rates are usually more than that.
1. Ambassador free weekend night certificate
There are some restrictions on the use of the free weekend night certificate, the biggest being that they can only be used when the paid night is on the Ambassador Weekend Rate (IHG-speak for flexible rate), which is usually dearer than more "restrictive" or sale rates.
However, for two-night weekend stays, using the certificate will usually still end up cheaper than booking at a restrictive rate. Our take is that the Ambassador membership is worthwhile even if it's only put to use for that one weekend each year. Weekends are defined to include Friday, Saturday and Sunday, except in the Middle East where hotels may define it as Thursday, Friday and Saturday.
The complimentary weekend night certificate is delivered via email upon joining and can be redeemed online – be sure to book the 'Ambassador Weekend Rate' when checking out.
1. Ambassador room upgrades
Room upgrades are valid on any paid rate, and you'll get bumped up to the next category room from the rate you paid on. The best way to use the room upgrade benefit is to carefully research the room types at the InterContinental you are looking to stay at – target the specific room category you want to stay in, and then email the hotel before booking to ensure you book the right room type to ensure you get upgraded into the room you want.
We've collated some of the room upgrade policies for Ambassador members in Asia-Pacific here →
Once booked, you can then revalidate with the hotel (again by email) that they will be upgrading you into the room type you desire. Some InterContinental Hotels will upgrade your reservation category for you in advance so you can see it on your booking. This is not an official benefit however so don't be disappointed if it doesn't occur!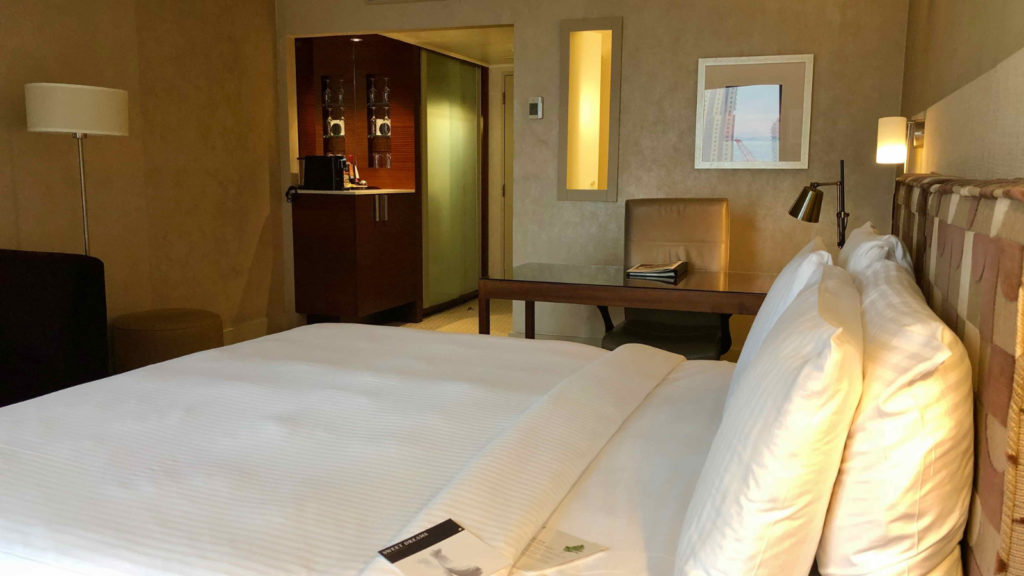 How does InterContinental Ambassador work with IHG One Rewards?
We've previously looked at several hotel loyalty programs, including the IHG One Rewards from the InterContinental Hotels Group (IHG) which consists of InterContinental Hotels and Resorts, Holiday Inn, Holiday Inn Express, Kimpton, Crowne Plaza, Indigo, Hualuxe, Staybridge and Candlewood Suites hotel chains.
IHG Rewards Club loyalty program tiers start at the base Club tier, and you work your way up to Gold Elite, Platinum Elite and Spire Elite after meeting their respective prerequisites.
Ambassador membership is independent of IHG One Rewards, with the exception that one of the benefits you get with the membership is free IHG Platinum Elite status.
Summing up – InterContinental Ambassador membership
For an initial and ongoing US$200 (or 40,000 IHG points) annual fee, you get a complimentary weekend night stay and a host of other benefits at any InterContinental Hotels and Resorts property around the world, the most valuable being the guaranteed room upgrade, and 4pm late check-out.
On top of that, you also get upgraded to Platinum Elite status on the IHG Rewards Club program, which is recognised at over 4,900 IHG hotels in nearly 100 countries. If you have a weekend trip where there is an InterContinental hotel, the Ambassador membership may be right for you.
Article updated by Brandon Loo.
Have you had a great value Ambassador stay? Let us know in the comments below.
Guide to the InterContinental Ambassador Program
was last modified:
October 31st, 2022
by