I've been making a few car rentals recently and given that Virgin Australia offers either Executive or Elite status with Europcar once you hit Velocity Gold or Platinum, it's worth knowing about the benefits you're eligible for if you fly a lot with Virgin.
I've chosen to rent with Europcar mainly due to competitive rates and the ability to select specific 'prestige' makes / models of cars to suit your taste and budget. Recently I've rented an Audi A1, Audi A3, and a new Mercedes E Class wagon.
The point of this post is not to convince you to rent with Europcar versus anyone else – more to outline the most effective ways to credit points earnt from rentals and also some of the details of Europcar's recently launched 'Privilege' loyalty scheme for frequent (or even infrequent) renters.

Accruing points to other Loyalty Programs
Just like Europcar's competitors, it's possible to accrue points to a range of loyalty programs suitable for the Australian points collector – the main exception being Qantas Frequent Flyer. I've previously published a summary table of car rental programs and points earn rates here, and for Europcar the key partners to note are American Airlines AAdvantage, Singapore Airlines KrisFlyer, Etihad Guest, Hilton HHonors, Iberia Plus (for Avios), and of course Virgin Australia Velocity.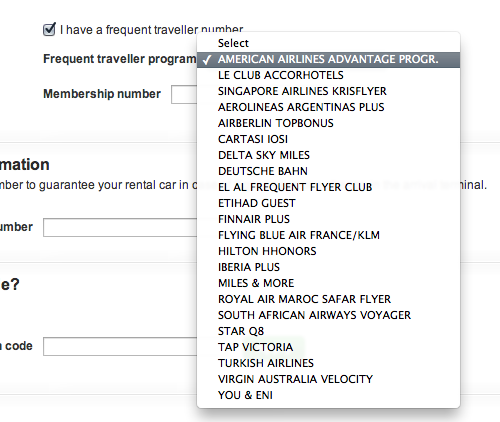 The earn rates look like this:
American Airlines AAdvantage – 50 miles/day
Singapore Airlines KrisFlyer – 500 miles/rental
Etihad Guest – 500 miles/rental
Hilton HHonors – 250 points/rental
Accor LeClub – 250 points/rental
Iberia Plus (Avios) – 300 to 480 Avios/day depending on the car category
Virgin Australia Velocity – Domestic: 3 points/$, International: 800 points/rental
Given the earn rates above, the most effective way to credit points, in my opinion, is to accrue points to Virgin Australia for fewer days, but high dollar rentals; to Iberia Avios for multi day rentals (4,500 Avios = a one way Sydney – Melbourne flight); and to KrisFlyer or Etihad Guest for cheaper, single or two day rentals.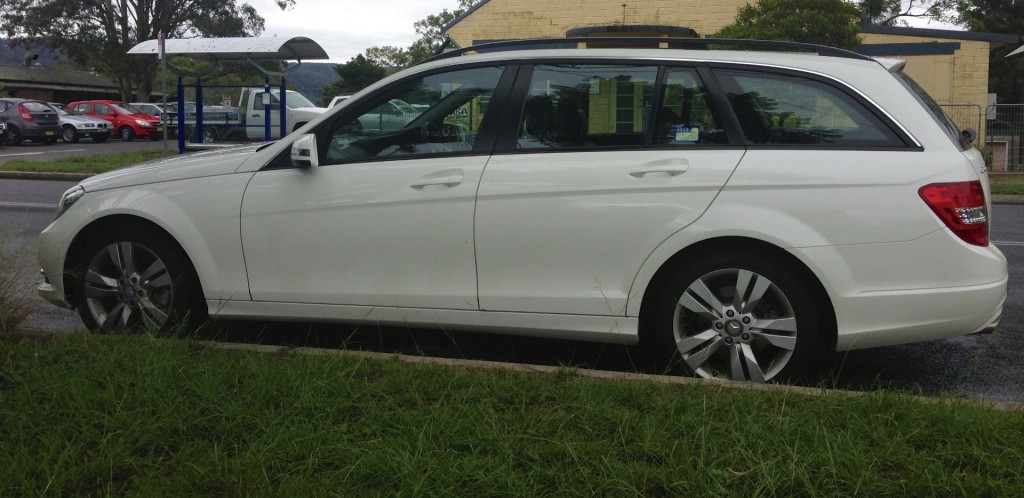 Privilege Program Tiers and Benefits
Europcar's Privilege program has three tiers – 'Club', 'Executive' and 'Elite'. Club status is open to sign up to anyone with one rental, while Executive & Elite statuses are earned on numbers of rentals, or days rented.
Europcar Privilege Club
Europcar states that 'after your first hire, you'll become a member and qualify for (Club) benefits' – in my experience though, I'm pretty sure the benefits were available to me after just signing up. I did have a rental with Europcar a couple of years before Europcar's Privilege scheme launched, so maybe that enabled it for me. You'll receive:
10% discount on all leisure hires
Express car hire pickup service
Guaranteed reservation
Access to Le Club Accorhotels Silver card
Dedicated, express counter service
The only benefits of real merit are the 10% discount and the accompanying Accor LeClub Silver status, meaning a small points bonus when staying at Accor Hotels compared to the Accor base level.
Europcar Privilege Executive
You qualify for the Executive level after 10 rentals, or 40 days of rentals, per calendar year. You'll also receive Executive level if you're a Virgin Velocity Gold. For your loyalty, you'll get:
One car category upgrade (up to standard class)
Up to 20% discount on international car hire leisure rates
Guaranteed reservation
Express pick-up service: pre-printed rental contract, keys delivered upon presentation of driver's license without any other formalities
Access to Accor's A|Club Gold card
The 20% rental discount and car upgrades are by far the best perks of Executive Status (which Europcar gave me with a status match to Hertz – see how I did this at the end of this post).
Europcar Privilege Elite
You'll receive Elite level membership if you're a Virgin Velocity Platinum – or after 25 rentals, or 85 days of rentals, per calendar year, you'll hit Elite off your own back and receive:
One free weekend rental per year
A free upgrade to full-size car category (where available)
Up to 30% discount on international car hire leisure rates
Guaranteed reservation
Express pick-up service: pre-printed rental contract, keys delivered upon presentation of driver's license without any other formalities
Access to Accor's A|Club Gold card
Free additional driver for each rental
The benefits of Elite are really solid in financial terms – even if you don't rent a lot and receive them as a Velocity Platinum, the 30% discount, free weekend and full-size upgrade are very handy.
Car upgrades
As a Privilege Executive, I've been upgraded around 50% or a little more of the time I've rented with Europcar. Some times I haven't been upgraded may have been due to requesting a specific prestige class vehicle in the booking, or needing a child seat – which I imagine would reduce some flexibility in getting upgraded. Otherwise, I don't think that's a bad rate for getting an upgrade.
Ad – Scroll down to continue reading.Minimum spend, terms & conditions apply.
Europcar Privilege & Partners – Virgin Australia, Hilton & Accor
Europcar promotes deeper partnerships with a few other airline and hotel programs – for Australian travellers, the most relevant are Virgin, Accor and Hilton Hotels. The details of the Accor partnership which goes as far as offering higher status in Accor for Europcar status (as outlined above) are here.
Each partner gets a dedicated booking microsite showcasing the latest rental offers:
It's worth checking in on these every so often to see if any new promotions are running with these partners, and also this page on the Virgin Australia Velocity website – for example you can receive an upgrade on selected vehicles when you rent before 30 June 2013 by using promotion code '51270931' – more on promotion codes below,
The Hilton partnership includes some dedicated promotion codes for rental discounts (see below), and upgrades for HHonors Diamond members.
Booking using discount / promotional / program codes
Just like Hertz & Avis, it's possible to lower your car rental rates by applying a (valid) discount code to your rental on booking.
The discounts for Privilege members as outlined above are automatically applied for rental quotes when you are logged in to your Europcar profile – if you want to see the price you'd receive from being a member, try applying code 50451503 for a standard Privilege Guest member 10% discount, or 50451532 for the 20% discount as a Privilege Executive member.
Some other codes I've found to work are 50824635 for 10% off 3 or more days of rental (which is pointless if you've signed up for the standard Guest membership, but if you don't it could be useful), and 50824714 for 15% off a 5 day or more rental (standard cars only, no 'prestige').
50451503 – 10% off for Privilege Guest Member.
50451532 – 20% off for Privilege Executive Members
47687056 – Accor Guest rate – not specified, but looks like 10% off
50824635 – Accor – 10% off 3+ days rental
50824714 – Accor – 15% off 5+ days rental (no prestige vehicles)
81011931 – Accor Favourite Guest program member – 15-20% off
51270835 – Accor prestige car class discount – 15%
50824731 – Virgin – 15% off 5+ days rental (with prestige)
50824640 – Virgin – 10% off 3 days or more (with prestige)
51270931 – Virgin – Free car upgrade until June 30th 2013
42194435 – Hilton HHonors Blue member – 5%
42194481 – Hilton HHonors Silver member – 10%
51397506 – Hilton HHonors Gold member – 10%
42194502 – Hilton HHonors Diamond member – 10%-15% off plus upgrade
As I find more promotion codes, I'll add them above.
It's worth noting that I don't believe you need to accrue points to the partner program offering the discount, e.g. using a Virgin promotion code does not require you to accrue points from your rental to Velocity.
Also, I would highly doubt that the membership requirements for some of the promotion codes are actually validated on car rental collection. The amount of education required for front line staff to recognise Hilton Diamond cards, Accor Favourite Guest members etc would be significant. You could take a risk and try and book using these codes, but you'd have to be prepared to be questioned on car pick up, and if denied, pay the non-discounted rate for your booking. It's up to you if you want to take the risk.
Matching status to Europcar Privilege from other rental programs in Australia
When I first hit Velocity Gold, I didn't really have a preference of Europcar or Hertz for the complimentary status with either program from Virgin, and I just picked the Hertz program. I went back to Virgin recently asking if they could rescind my Hertz status provided by being a Velocity Gold member, and replace that with Europcar status instead. The answer was a hard to get and unjustified 'no' from Velocity, so I decided to see if Europcar would help me out.
I contacted Europcar Australia through twitter and after a few days they got back to me, confirming a match would be considered and offered to handle it with the loyalty team for Europcar Australia. I supplied a few details and received an email from a very helpful Europcar employee confirming the match was sorted.
If you want to match from Hertz or another program, to try directly you should email [email protected] with your Privilege number, the full name on the account, date of birth of the account holder and your status in the competitor program. I wasn't required to verify this, but I would suggest you be prepared to and include a photo of your Hertz card, for example, with the request.
Finally, I also justified the match with some upcoming rentals in my account and stating that I'd be throwing more business their way. It may help to do the same.
Here's a copy & pasteable email template for your convenience:
Hi,

I'd like to request a status match in the Europcar Privilege program. I'm currently a member of . I've attached a photo of my membership card as proof.

My Privilege number is <123456789> and my date of birth is <DD/MM/YYYY>. FINALLY, INSERT REASON FOR WANTING STATUS.

Thanks,

Your Name.
Good luck!
Conclusion
I've found my growing understanding of the Europcar Privilege program a useful tool in my travellers arsenal of loyalty programs – while I'm not recommending Europcar over Avis or Hertz for their service, pricing or policies, I personally find the ability to book specific vehicles really appealing and the ability to gain discounts and upgrades relatively easily very handy.
This content contains affiliate links from which Point Hacks may earn commissions from transactions generated from new customers, bookings and general enquiries. Find out more here.
Europcar Privilege program – a guide to discounts, benefits, gaining upgrades and status matching from other programs
was last modified:
February 7th, 2023
by