Qantas Hotels is offering 9 Qantas Points per $ spent on all hotels booked through the platform until the end of 23 February. It is equivalent to earning over 17% cashback.
---
This content contains affiliate links, through which Point Hacks may earn commissions from transactions such as new customers, bookings and enquiries. Further information on our advertising policy can be found here.
---
Earn triple Qantas Points on hotel stays
was last modified:
April 1st, 2020
by
This is a good way to book Qantas Hotels in popular destinations like Sydney, Melbourne, Singapore and New York.
The last time we saw 9 points (triple points) on offer was seven months ago. The usual flash sale promotion is 6 Qantas Points (double points) per $ spent.
Full terms and conditions of the offer are available here.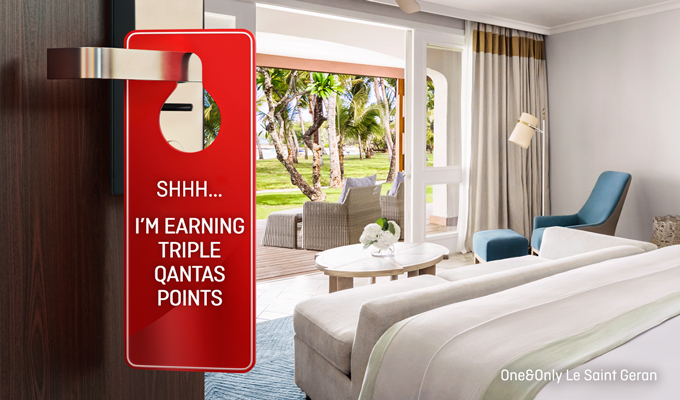 The offer excludes Airbnb bookings, which still earn 1 Qantas Point per $
The regular earn rate is 3 Qantas Points per $ spent at over 200,000 partner hotels, with Qantas Business Rewards members able to earn an extra point per $ spent by including their ABN on the booking through Qantas Hotels.
At the standard earn rate of 3 points per $, with all other things like price being equal, you are earning a points kickback worth ~6% when booking through Qantas Hotels if you value your Qantas Points at 1.9c per point.
This is why I would still choose to book through Hotels.com and use their Hotels.com Rewards program. Hotels.com Rewards offers an effective 10% discount for every stay if you book and stay through them ten nights in a year, along with more extra credit incentives on offer every so often.
(Note on Hotels.com: as of November 2019, there is now a redemption fee of US$5 charged for every reward night redeemed through the website. However, bookings through the app will not have this cost applied.)
Only when Qantas Hotels are offering a substantial bonus (especially triple points) would I choose to direct my bookings their way. The most common months Qantas tends to offer bonus points are January, February and May.
---
How to earn Qantas Points for hotel stays
In this guide, you'll see there are a number of ways to how you can earn Qantas Points from hotel stays.
It's intended as a brief overview for the uninitiated, a guide for those who didn't realise you could also earn Qantas points from your hotel stays and want to know the basics.
Short version: there are a handful of ways you can use to earn points from your hotel stays—Qantas Hotels, partner hotels (domestic and international chains), and hotel loyalty program partners.
Option 1: Earning Qantas Points with Qantas Hotels
When booking using Qantas Hotels, there are over 200,000 different hotels at which you can regularly earn 3 points per $ spent.
However, occasionally Qantas Hotels run bonus point promotions, which is where the points earn becomes much more appealing.
Offer history
Date
Bonus Qantas Points
per $ offer
Duration
Notes
February 2020
9
5 days
All hotels
December 2019
6
3 days
International hotels only
May 2019
9
3 days
All hotels
February 2019
9
3 days
All hotels
January 2019
6
3 days
Domestic hotels only
October 2018
9
3 days
All hotels
May 2018
9
6 days
All hotels
February 2018
6
5 days
International hotels only
January 2018
6
3 days
Domestic hotels only
November 2017
6
5 days
All hotels
September 2017
6
3 days
All hotels
June 2017
6
3 days
All hotels
November 2016
9
3 days
All hotels
May 2016
9
4 days
All hotels
April 2016
6
6 days
Domestic hotels only
February 2016
12
1 day
All hotels
January 2016
6
-
All hotels
November 2015
9
-
All hotels
July 2015
6
-
International hotels only
December 2014
9
-
All hotels
August 2014
-
-
10,000 bonus points for bookings
over $1,000 in Asia
January 2014
6
-
International hotels only

For Domestic bookings:
2,000 bonus Qantas Points
Average
7.6
Qantas Hotels pricing can be different to that found at the hotel's own website, or elsewhere online, so that needs to be considered in your research.
Price Promise
Qantas Hotels also have a price match policy which is worth knowing about:
If, on the same day after you book a hotel at qantas.com, you find that same identical product available to purchase on any Australian website for a lower publicly available price, we'll match it. Claims, including a qualifying screenshot, must be submitted by 11:59pm (AEST) on the same day that you made and paid for your booking at qantas.com. To qualify for Price Promise, the products on qantas.com and the competitor travel website must be identical in all regards, and all details must be visible on the screenshot of the competitor's website.
Note you'll also receive 1,000 Qantas points for every successful claim. Full terms are here.
Option 2: Earning Qantas Points with Qantas partner hotels
When booking direct with a range of partner hotels, there is again the possibility of earning Qantas Points.
Within Australia, Qantas Frequent Flyer members can earn 3 points per $ spent at around 80 different hotels, including Best Western, Four Seasons, Swissotel, Radisson, Rydges, and Shangri-La, as well as plenty of independent hotels.
There are also 25+ international hotel chains which will give you 1000 points per stay when booking directly, including Mandarin Oriental, Raffles Hotels, and Radisson Blu, and a few which offer 600 points per stay.
Option 3: Earning Qantas Points with hotel loyalty program partners
Qantas Frequent Flyers also have the option to double dip when staying at any IHG hotel, as long as they are a IHG Rewards member as well. After joining (for free), you choose your points and mile earning style, select 'Airline Miles' and choose Qantas as your preferred travel partner.
Once you've chosen your earning preference, you can earn 1000 Qantas Points at InterContinental Hotels & Resorts overseas.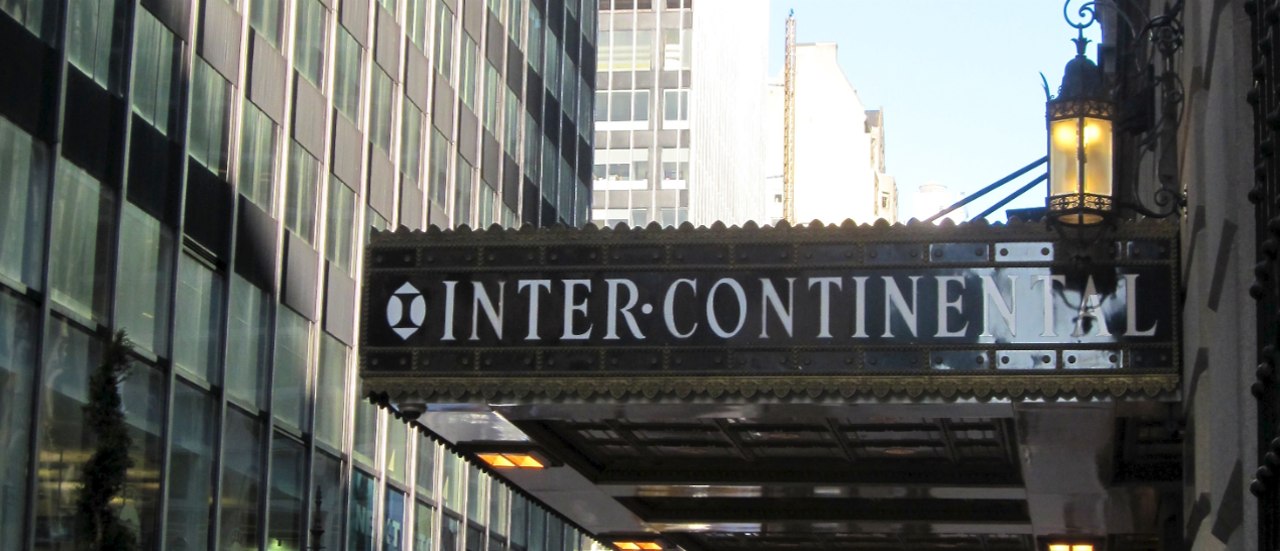 Other IHG chains such as Crowne Plaza and Holiday Inn will earn you 600 Qantas Points per stay internationally, or 3 points per $ domestically.
You can also convert 10,000 IHG Rewards Club points to 2,000 Qantas Points if you need extra points for a redemption.
Hyatt and Mariott also have similar schemes, allowing reward points to be transferred to Qantas Points, as long as you have selected your earning preference.
Staying at a Hyatt hotel within Australia or New Zealand will give you 1000 points per stay, while international hotels will give you 600 points.
Mariott Bonvoy gives members 1-2 Qantas Points per USD spent on qualifying charges at particular hotels.
How to contact Qantas Hotels
If you are a Qantas Frequent Flyer member, you can change or cancel your booking online through Qantas Hotels.
Alternatively, changes can be made by calling Qantas Hotels on +61 2 8059 0182 from 7am until 10pm AEST, seven days a week.
You can also fill out this online enquiry form.
Summing up
If you don't frequently stay at one particular hotel chain, often it can be more lucrative to earn airline frequent flyer points instead.
Qantas Hotels is worth including in your price comparison research versus Hotels.com, Expedia and the like, given that all hotels booked through their platform are points-earning.
Generally, the value of points earned from hotel stays shouldn't sway where you stay or how you book—just opt for the hotel, room and price that suits you.
Given Qantas have a wide range of hotel partners to keep an eye on if you are making a hotel booking, the key is not to miss out on points you could have earned from your stay.
Remember that Qantas has a partnership with Airbnb, through which you can earn 1 Qantas Points per $ spent.
Earn triple Qantas Points on hotel stays
was last modified:
April 1st, 2020
by