Qantas Frequent Flyer is teaming up with 'buy now, pay later' platform AfterPay to offer members up to 5,000 Qantas Points.
After the partnership debuts later this week, customers will be able to link their Qantas and AfterPay accounts and start earning points on purchases.
You'll get 1 Qantas Point per $1 funnelled through AfterPay, capped at 5,000 points for this offer. Savvy point hackers with a rewards credit card will still be able to double-dip and earn those extra points on each purchase.
Who can earn Qantas Points with AfterPay?
If you're new or have previously signed up for the Afterpay Service but not made a purchase using the Afterpay Service in the twelve months prior to 8 July 2020, you'll receive 500 Qantas Points for signing up and adding your Qantas Frequent Flyer number to your Afterpay account. However, this is included in the 5,000-point cap.
All other existing customers seem to get the short end of the stick; the ability to earn Qantas Points will only be activated after linking your accounts together and spending $1,000 first. Plus, only the first 50,000 people to do so will be able to earn points.
It's not yet known whether the first $1,000 spent will be eligible for Qantas Points, or if it only applies to the purchases afterwards. We will keep this article updated when the full terms and conditions are released.
Remember to use a points-earning rewards credit card with AfterPay purchases to double-dip on your rewards.
Qantas Loyalty CEO, Olivia Wirth, said:
Financial services is one of the most popular ways to earn points in the program, it's the quickest and easiest way to build your points balance.
Anthony Eisen, CEO and Co-founder of Afterpay, said partnering with Qantas Frequent Flyer would provide significant benefits for Afterpay customers.
Now our customers can earn Qantas Points on their purchases at no additional cost, just by using Afterpay as they normally would.
Ad – Scroll down to continue reading.Minimum spend, terms & conditions apply.
How do I link my Qantas Frequent Flyer and AfterPay accounts?
At the time of writing, it's not yet possible to link the accounts as the partnership is set to be launched later this week, before Friday 10 July.
When the partnership does come online, then login to your AfterPay account and enter your Qantas Frequent Number in the appropriate field.
How does AfterPay work?
AfterPay works on a 'buy now, pay later' premise. After shopping at participating retailers (both in-store or online), your purchase amount will be split into four equal instalments.
The first instalment has to be paid straight away by credit card. The remaining three instalments are scheduled for every two weeks thereafter, until the balance is fully paid off.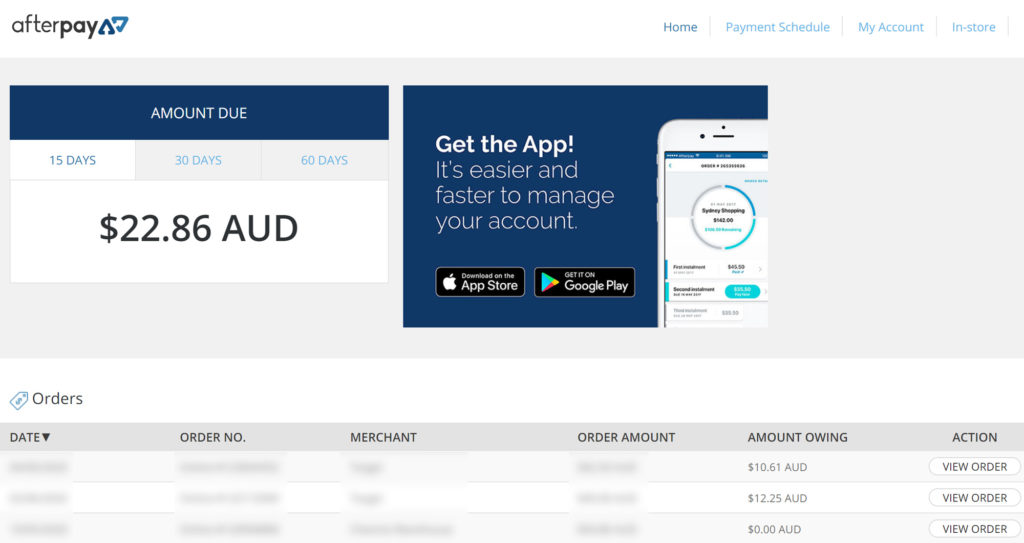 AfterPay does not charge any interest or fees to users who pay on time. Only a late fee is levied if you miss a scheduled payment.
This makes AfterPay a useful budgeting tool for focused points hackers — you can use the service to improve your cash flow and delay payments, keeping cash in your savings or offset account for longer.
However, it can be easy to fall into the trap of buying beyond your means, so monitor your payments and ensure you always have enough funds on hand to pay off the balance as needed.
Summing Up
It's always positive news when a new way to earn frequent flyer points in Australia opens up, especially with big-name companies such as AfterPay.
But it seems Qantas is now going for limited-time partnerships rather than permanent arrangements. This deal with AfterPay is capped at 5,000 points per person, and also limited to the first 50,000 existing customers who link their accounts.
Previous examples of similar promotions include the ability to earn Status Credits at Woolworths and BP, which was a strictly limited-time offer while most flyers remain grounded due to the coronavirus pandemic.
AfterPay does sometimes get a bad rep in the press since it could cause more financial problems for those who misuse the service or spend beyond their means.
But if used diligently, you can improve your cash flow and earn more Qantas Points along the way. That's a win in our book.
This week: earn up to 5,000 Qantas Points with AfterPay
was last modified:
August 24th, 2023
by